Pet Treater is a subscription program for pets, delivering quality items like toys and treats. They offer 2 options for cats: a Cat Pack with 3-4 items ($15 a month) and a Multi-Cat Pack with 5-8 items ($25 a month). Your first pack will be filled with the most popular fan favorites!
Featuring a variety of super fun toys,
mostly USA & Canada made treats (never China),
& Extra Goodies!
DEAL: Get 50% off your first month with coupon code CATPACK50.
If you want your cat to be the next Pick of the Litter, you can submit their photo and follow the instructions indicated on the card.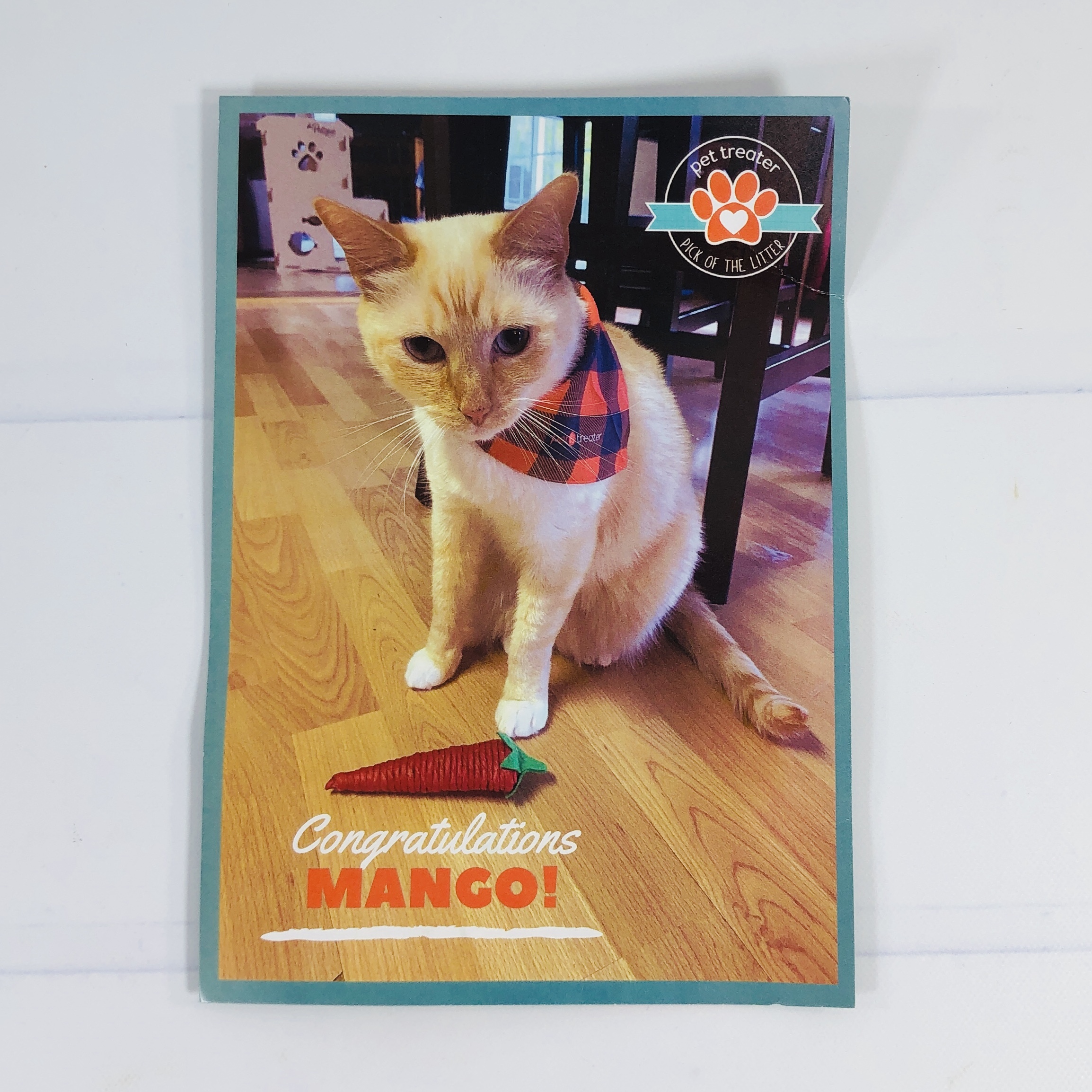 This month's Pick of the Litter is Mango!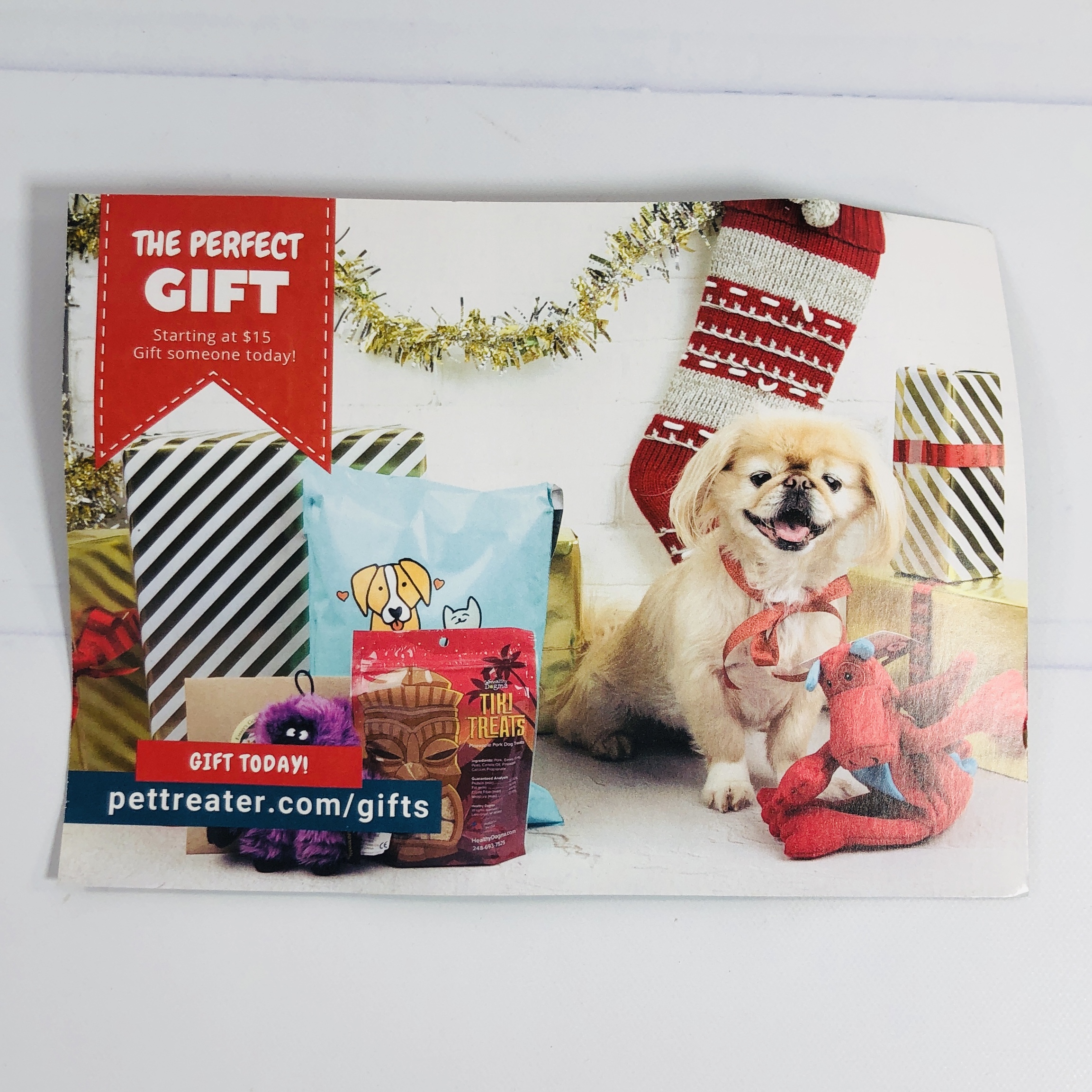 The next card reminds me that Pet Treater makes a great gift. There is a version for dogs…
…and of course cats!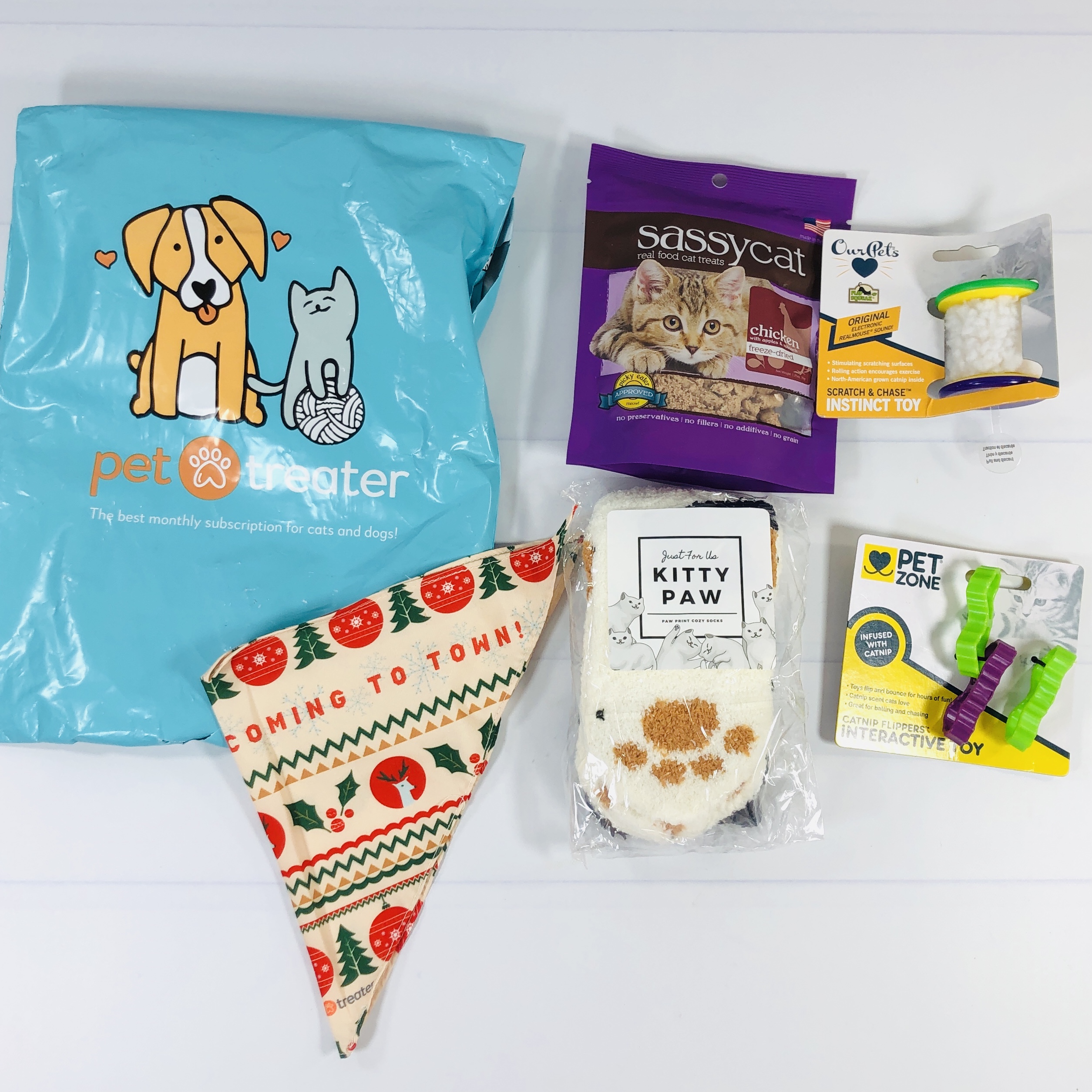 Everything in my December 2020 box!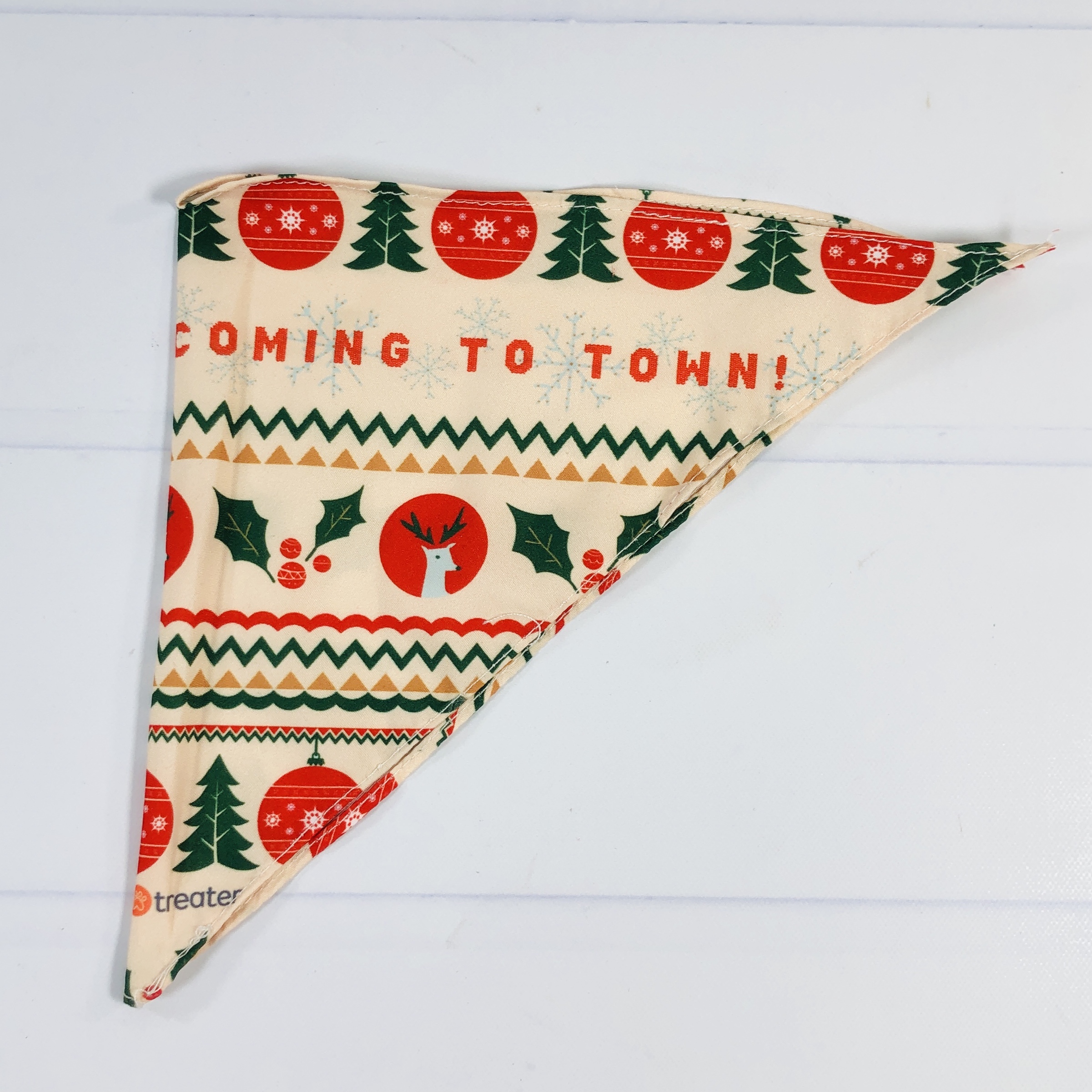 Bandana We get a bandana in every box and while it isn't practical for my cats to wear one, it makes for a cute photo opportunity.
This one is in seasonal colors and has a festive pattern and says Santa Paws is coming to town!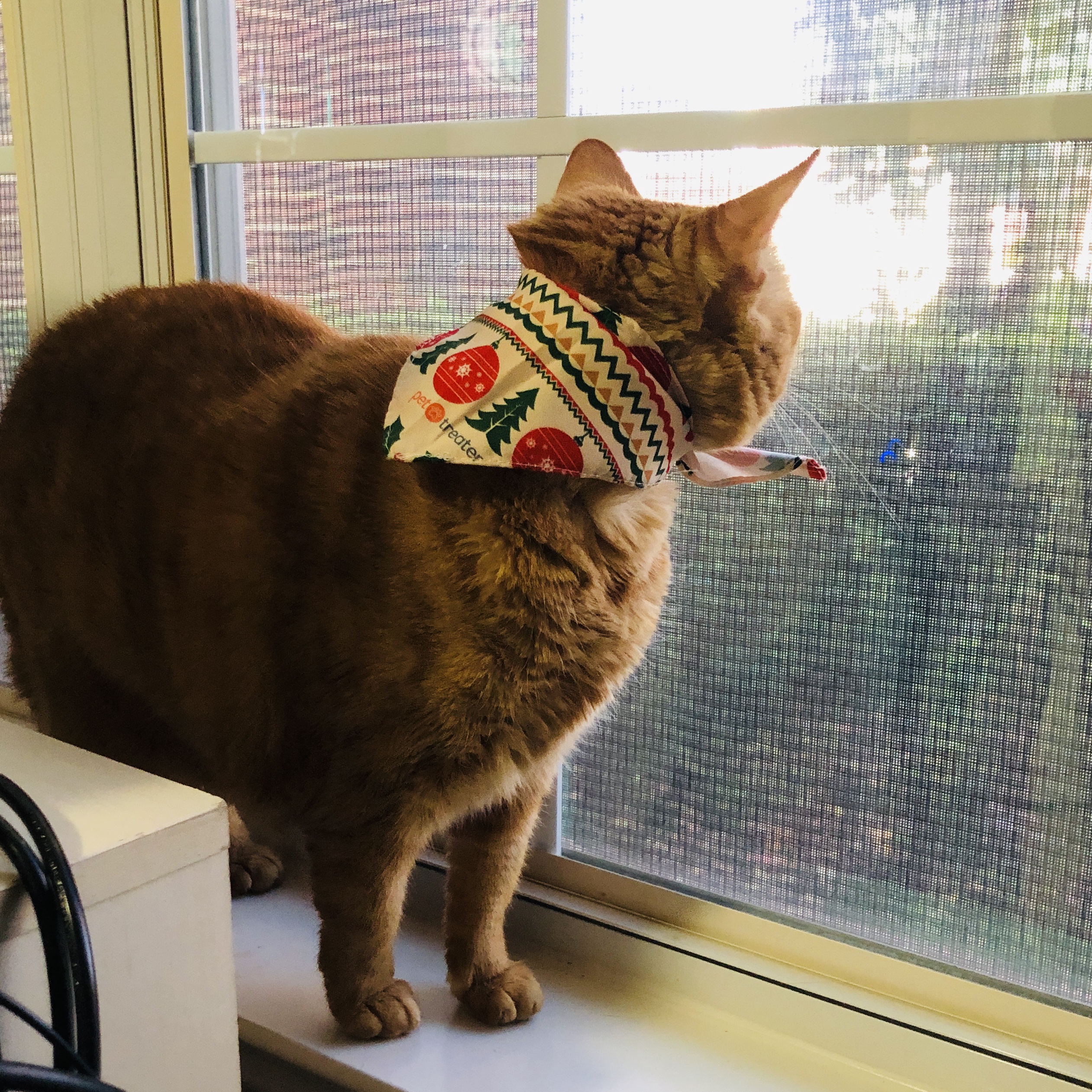 Sunny was willing to model it this month.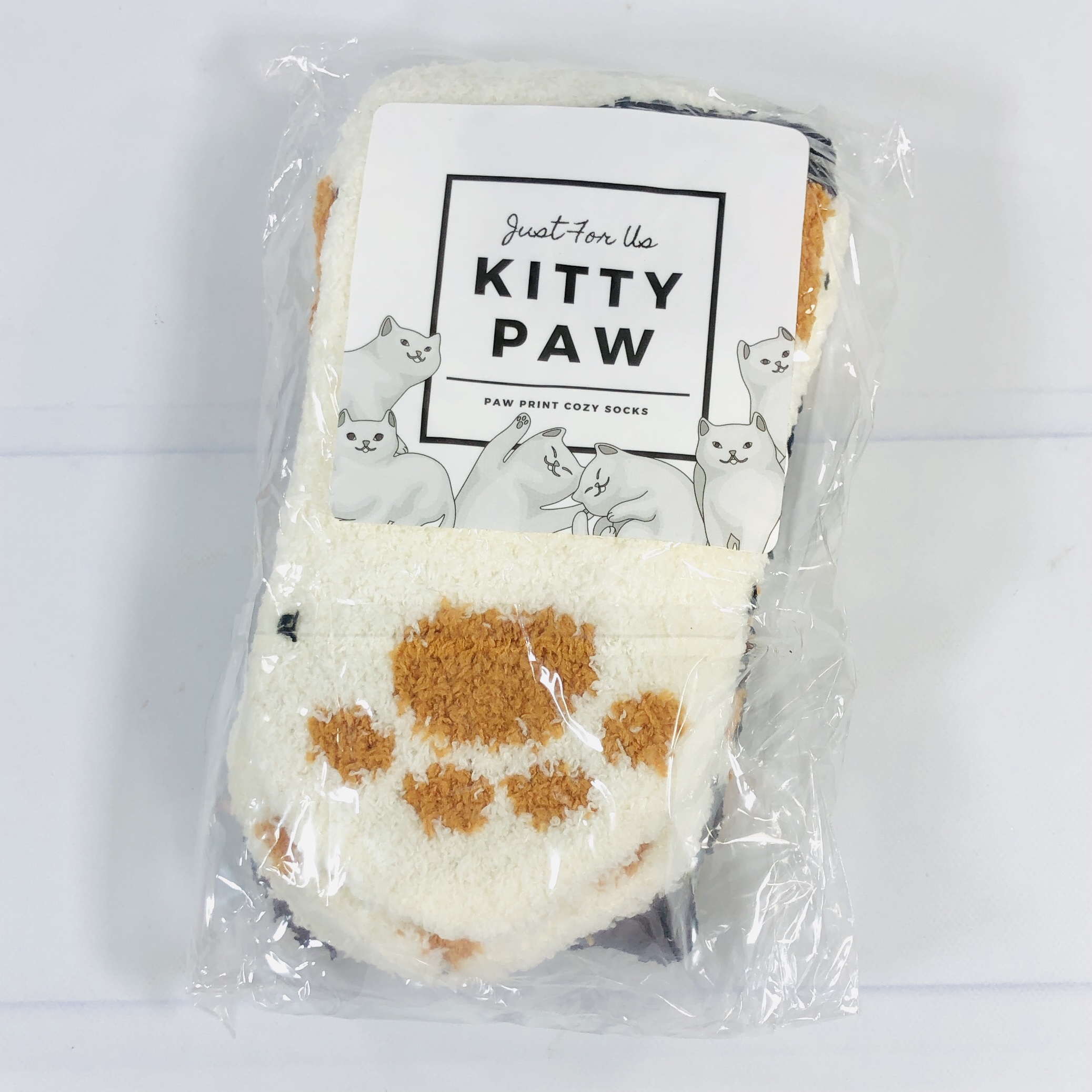 Kitty Paw Paw Print Cozy Socks I wasn't expecting a gift for me in this bag!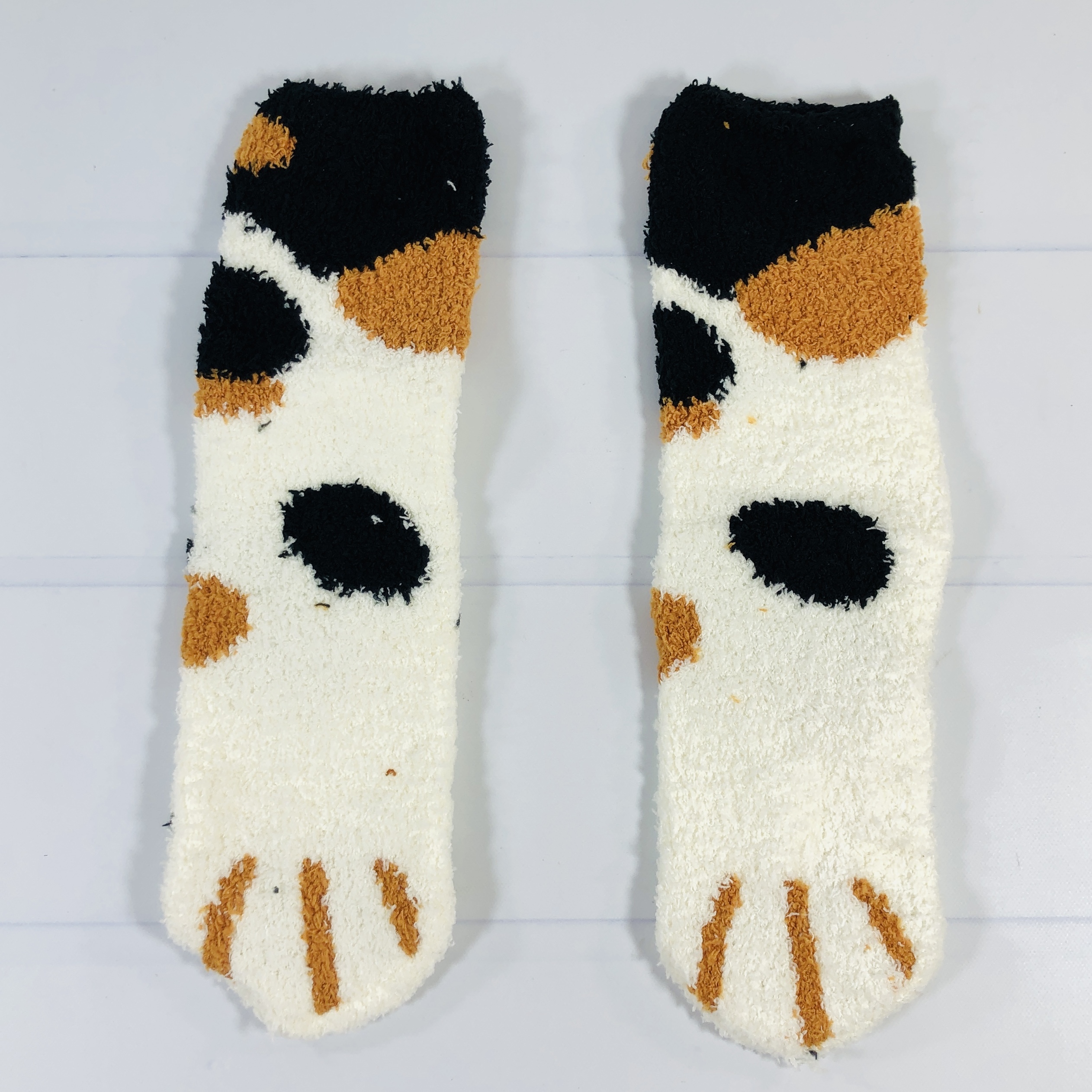 It's fuzzy socks with cat claws on the front and…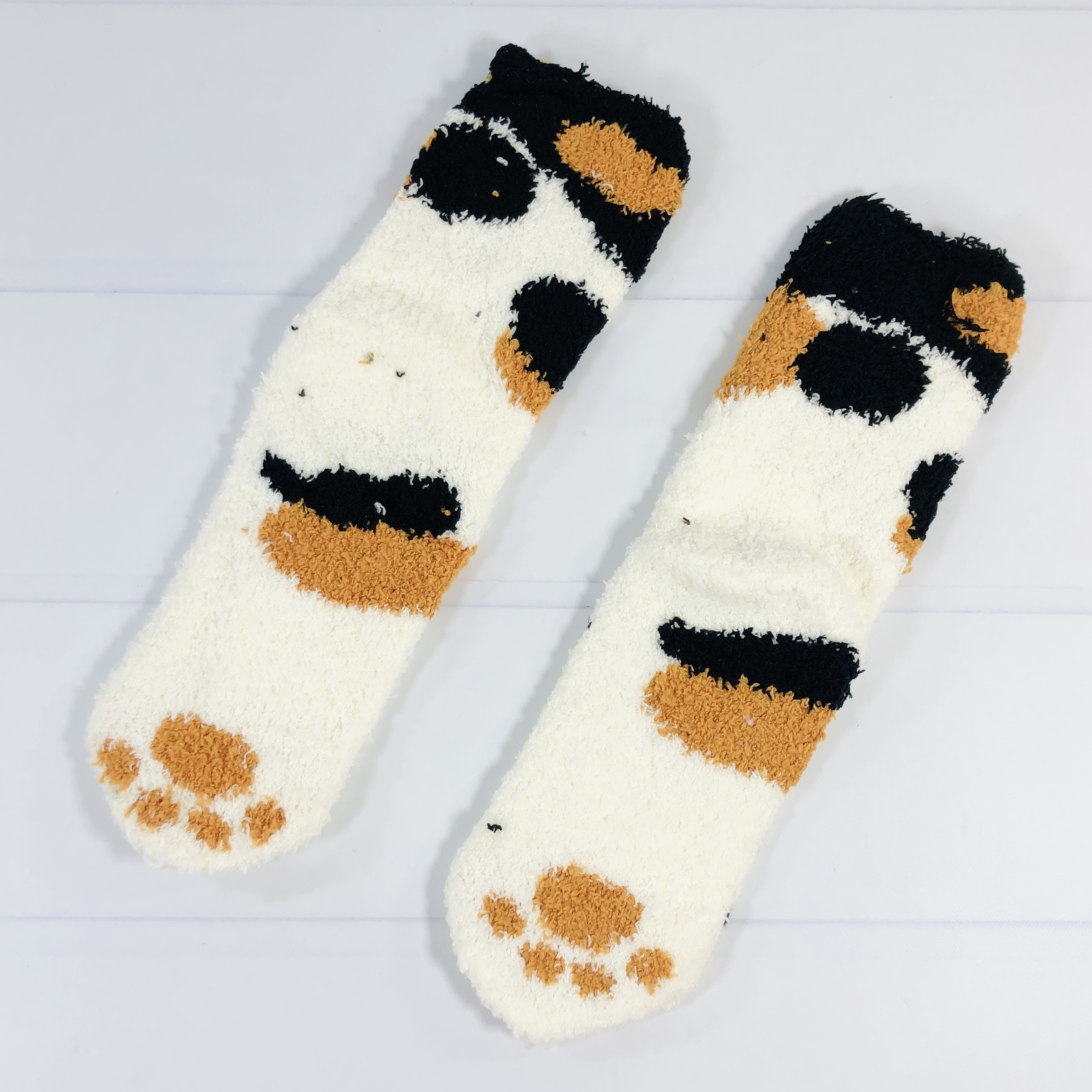 …toes on the back! These are cream colored with black and orange spots. So cute and comfy! I found similar socks on Amazon, just search for "kitty paw socks" and they come in packs with other prints.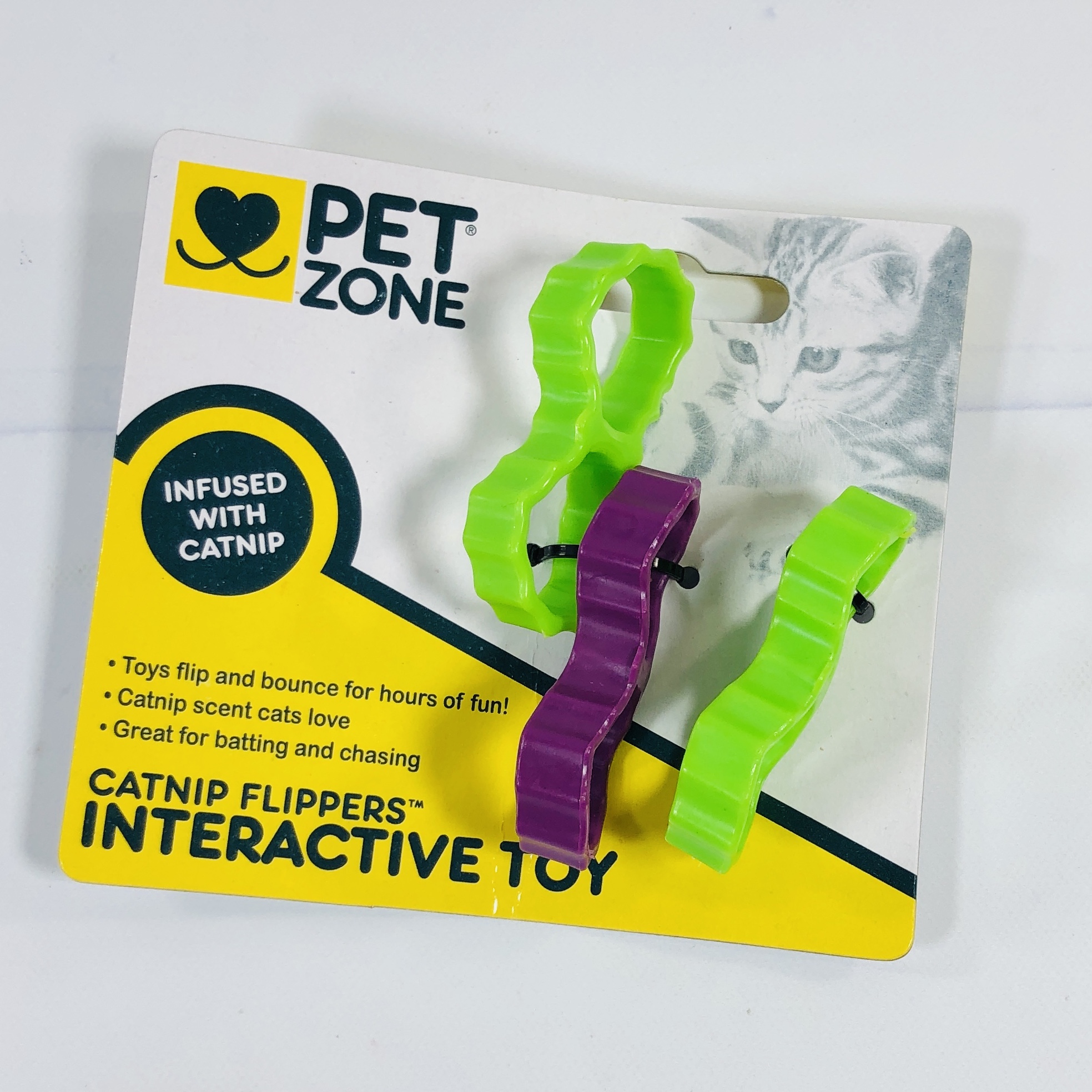 Pet Zone Catnip Flippers Interactive Toy According to the pack, these flippers are somehow infused with catnip but they seem like hard pieces of plastic to me and have no scent that I can smell. There are no instructions on how to flip them either. The pack also says they are made of flexible rubber but again, that is not accurate.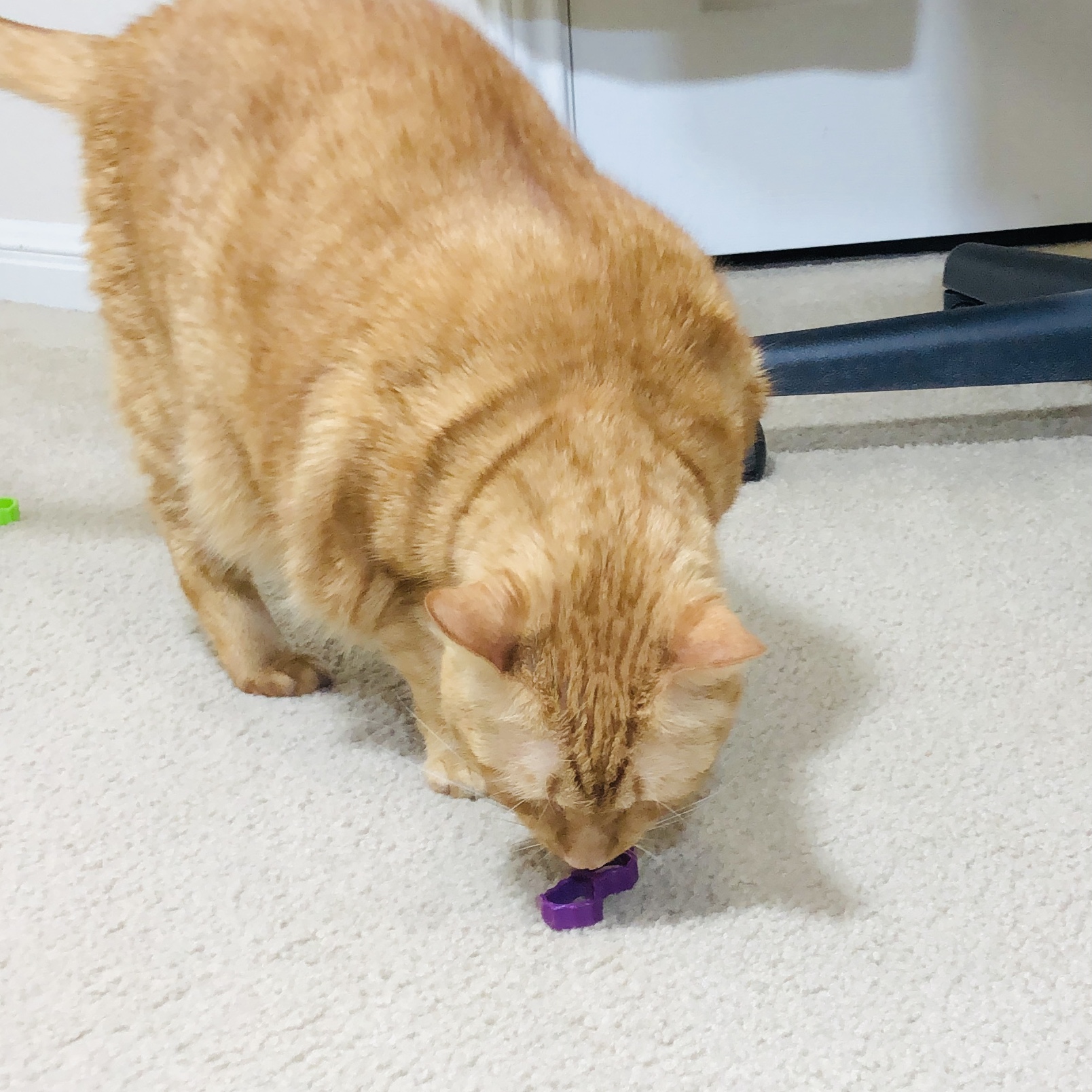 Sunny gave it a sniff.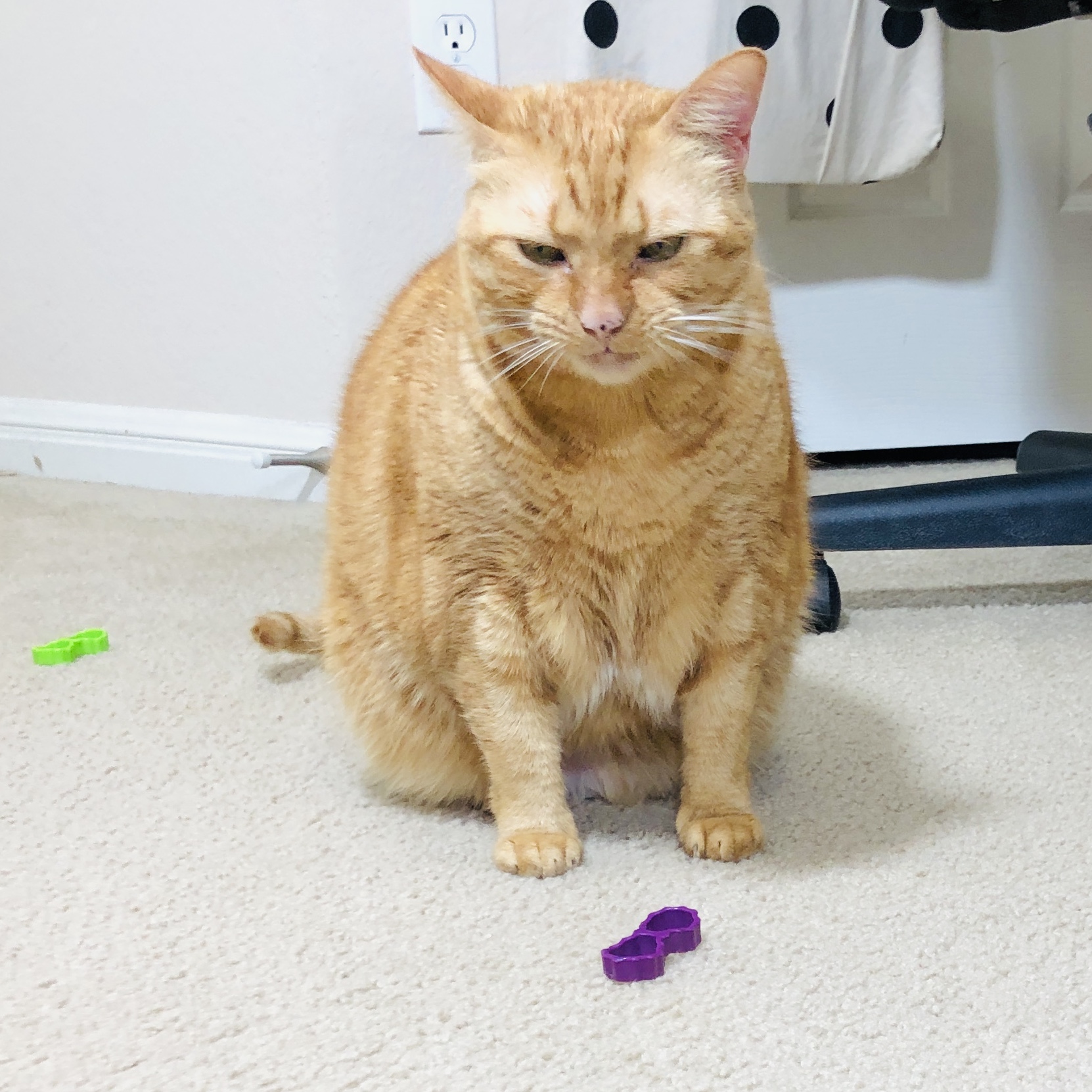 I think this face accurately displays her feelings about these flippers.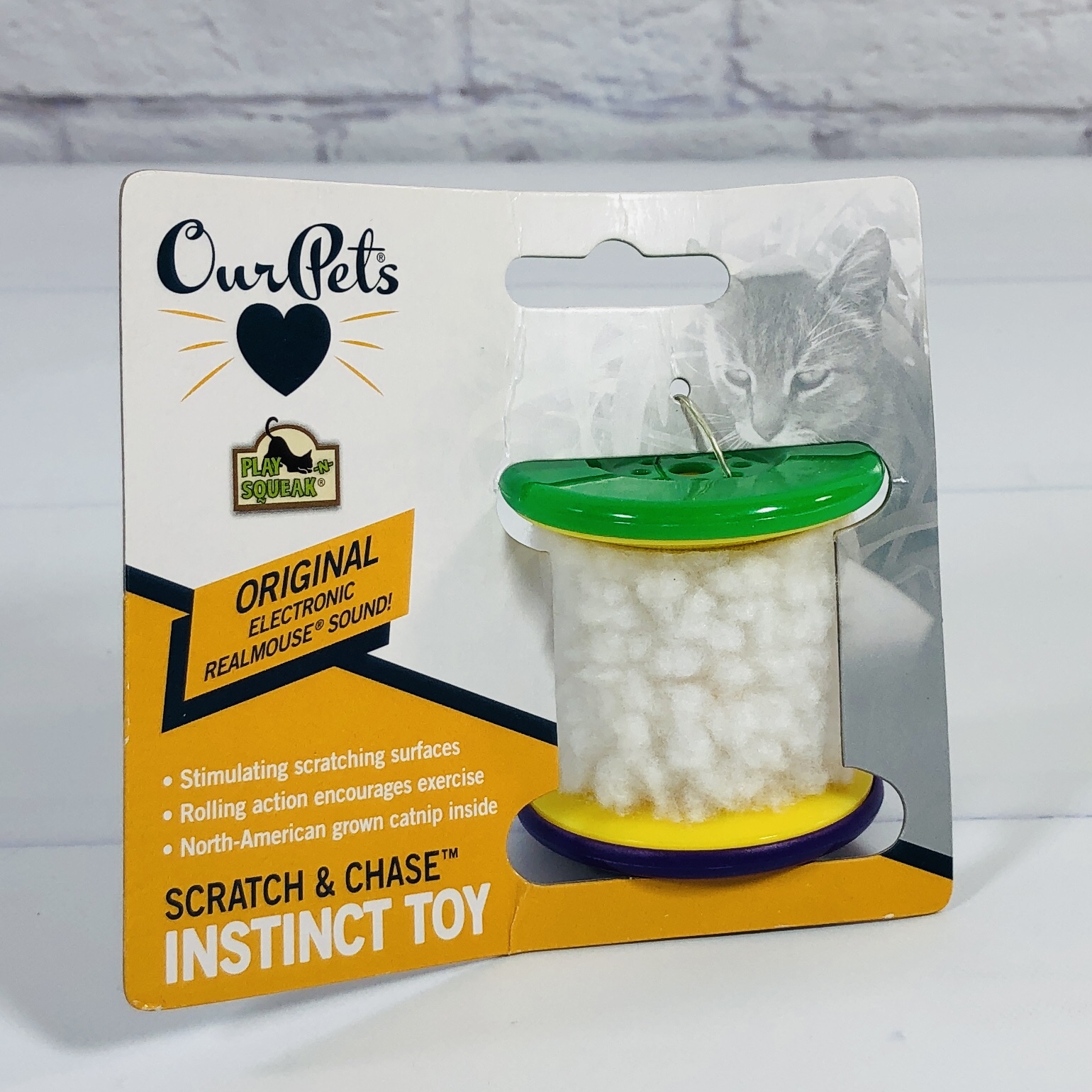 Our Pets Scratch & Chase Instinct Toy This toy has a wool-like material around the middle of the spool and is supposed to have catnip inside. It also had a plastic pull tab battery saver but mine doesn't make any kind of sound (it's supposed to squeak like a mouse).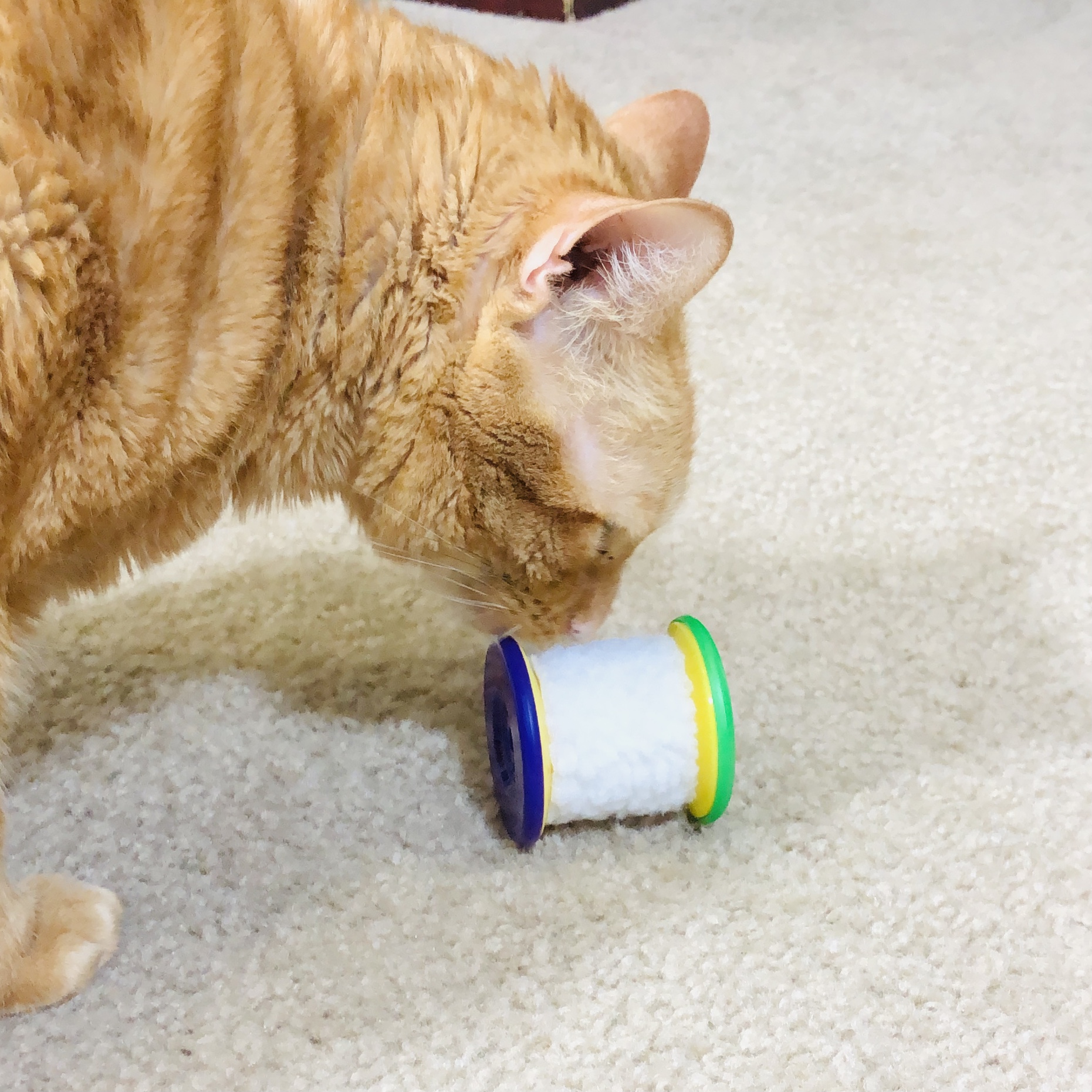 Again, just a cursory sniff. I have hopes that my other cat might pick it up and throw it around.
Sassy Cat Chicken Cat Treats ($4.76) is a freeze-dried blend of chicken, apples, and spinach.
Freeze-dried treats can be hit or miss with Sunny, mostly a miss. I guess these could also be rehydrated for a different kind of treat.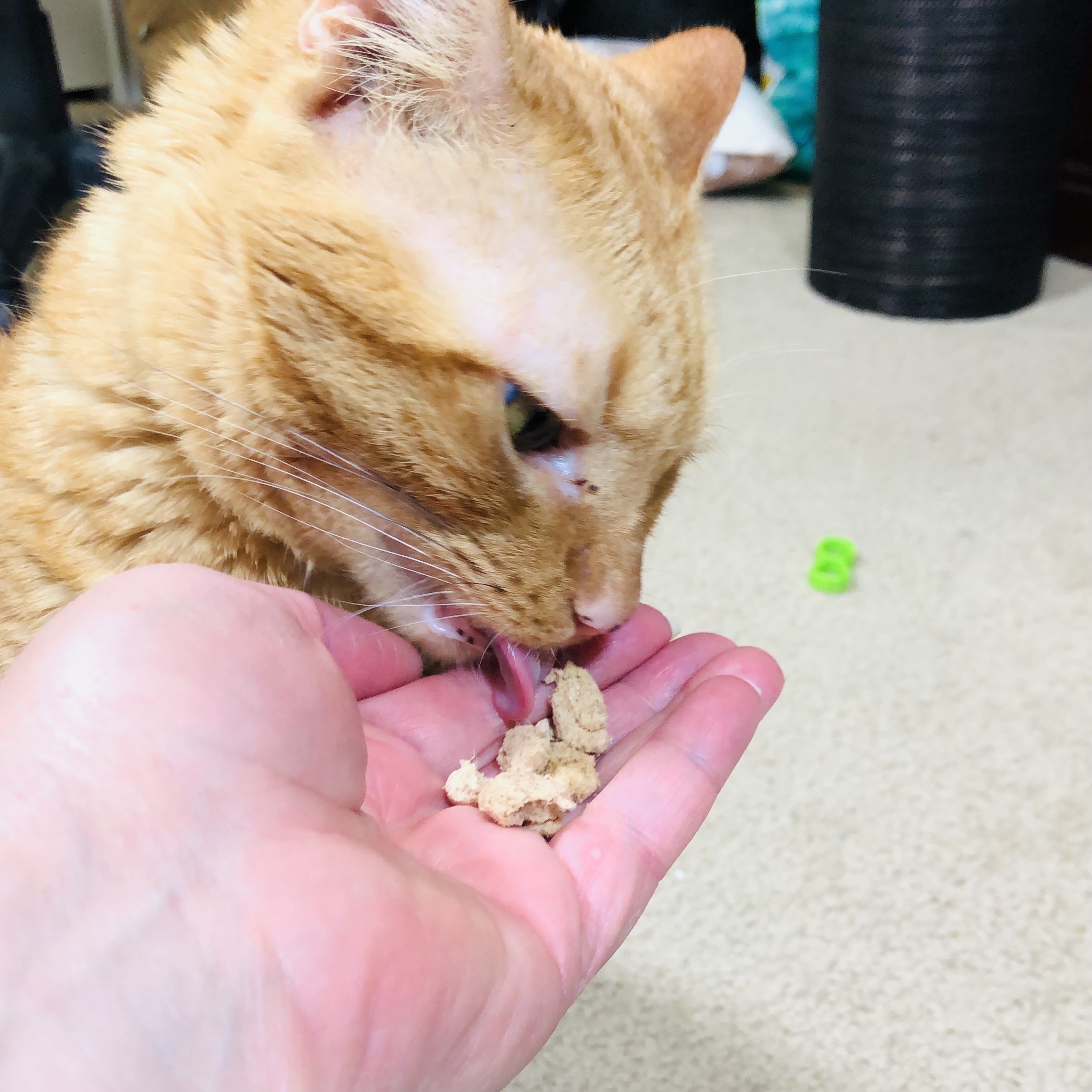 It's a hit! She likes them!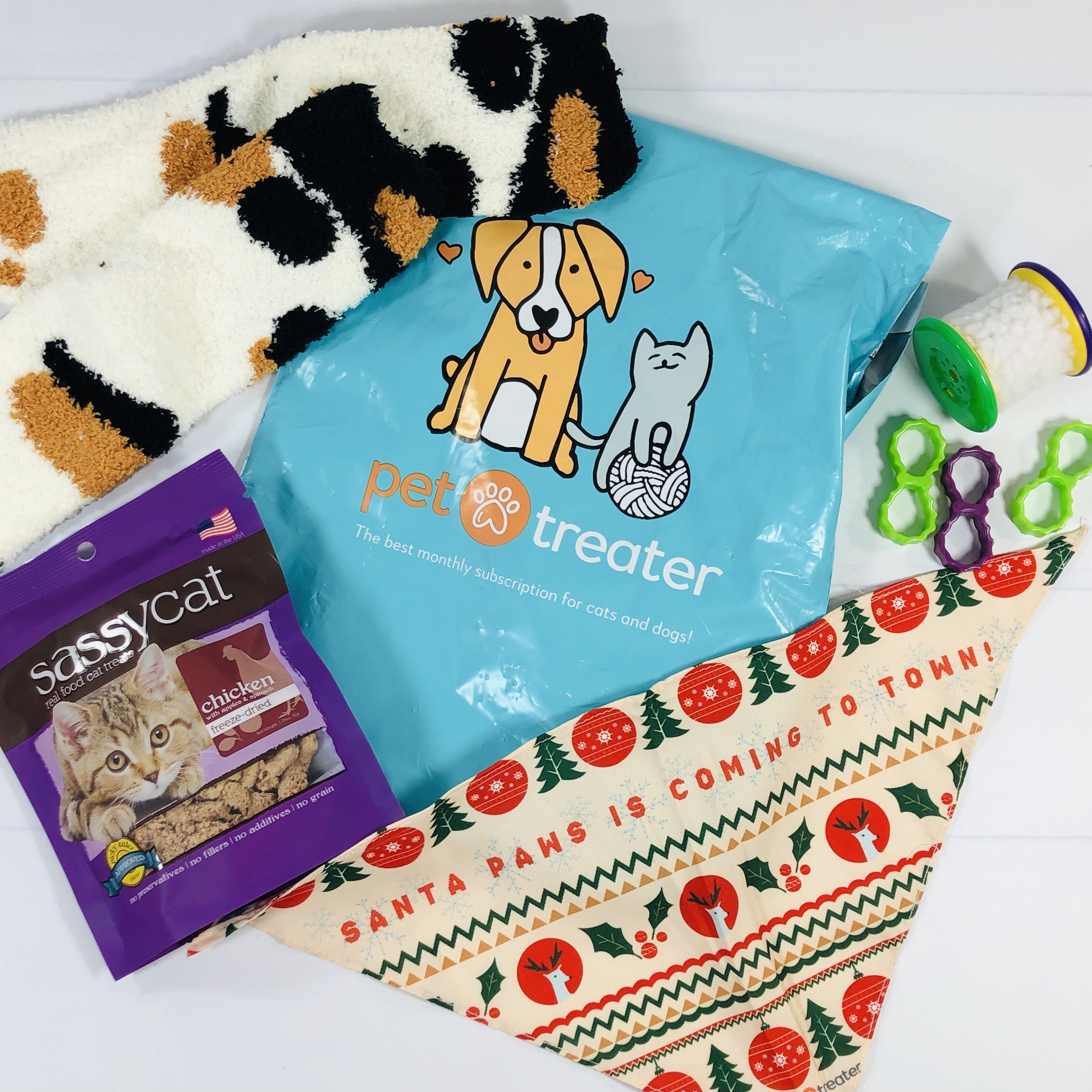 The December Pet treater had some fun items inside. The scarf makes for a cute photo session and of course spending time with my cat while she plays with the toys or eats a treat is time well spent. My daughter keeps the treats in her desk (she works from home since Covid) and every morning you will see Sunny sitting there, waiting patiently for a snack. The socks went to my younger daughter, who loves cats AND socks so I knew they would be perfect for her as soon as I saw them.
What do you think of this month's Pet Treater Cat Pack?