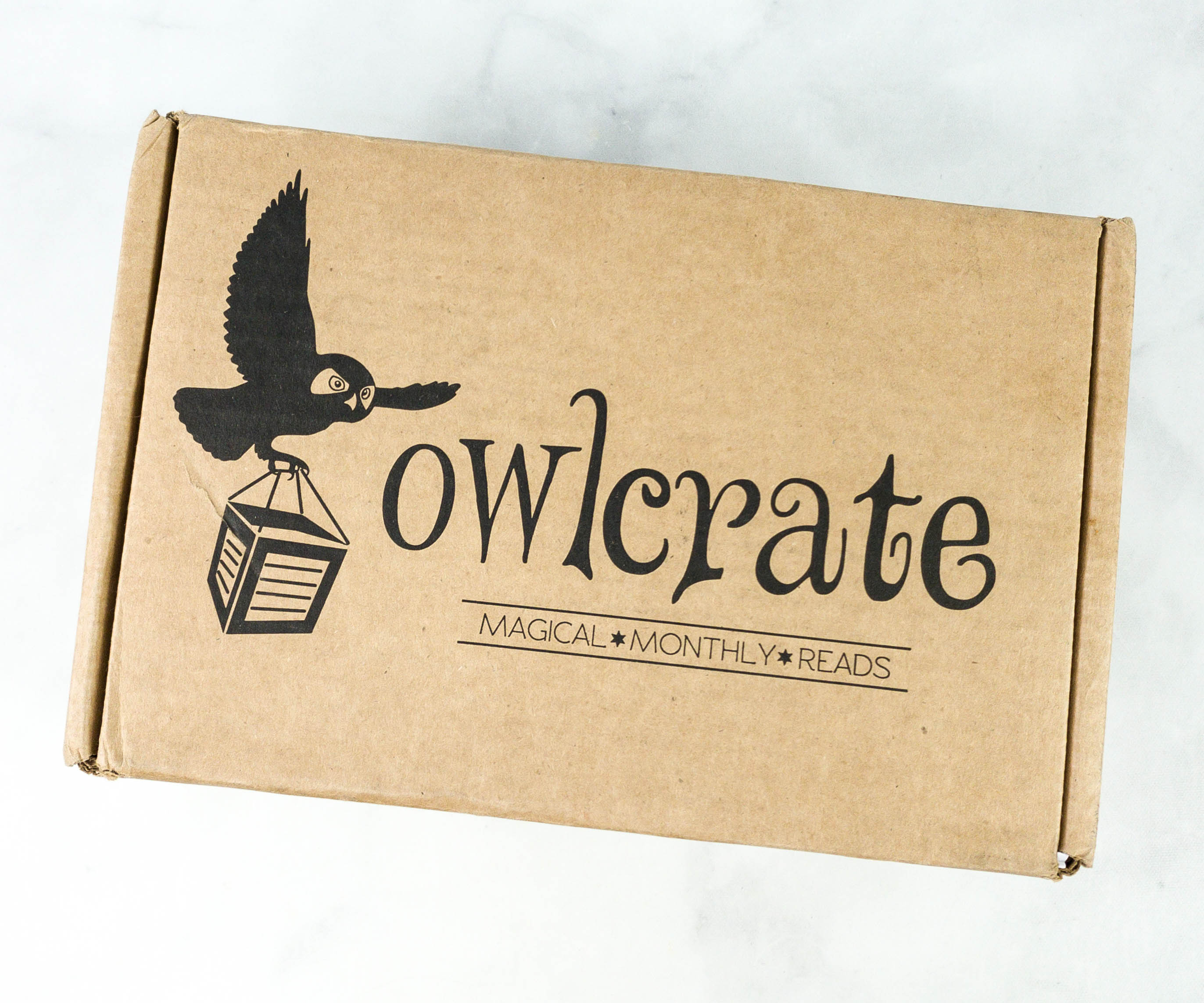 Owl Crate is a monthly subscription of books and bookish items. Each OwlCrate contains one new Young Adult novel, as well as 3-5 other bookish items all matched to the monthly theme. OwlCrate always sends the best items to go along with their theme with the hottest new books out there.
DEAL: Use coupon code HELLO15 to save 15% on your first subscription!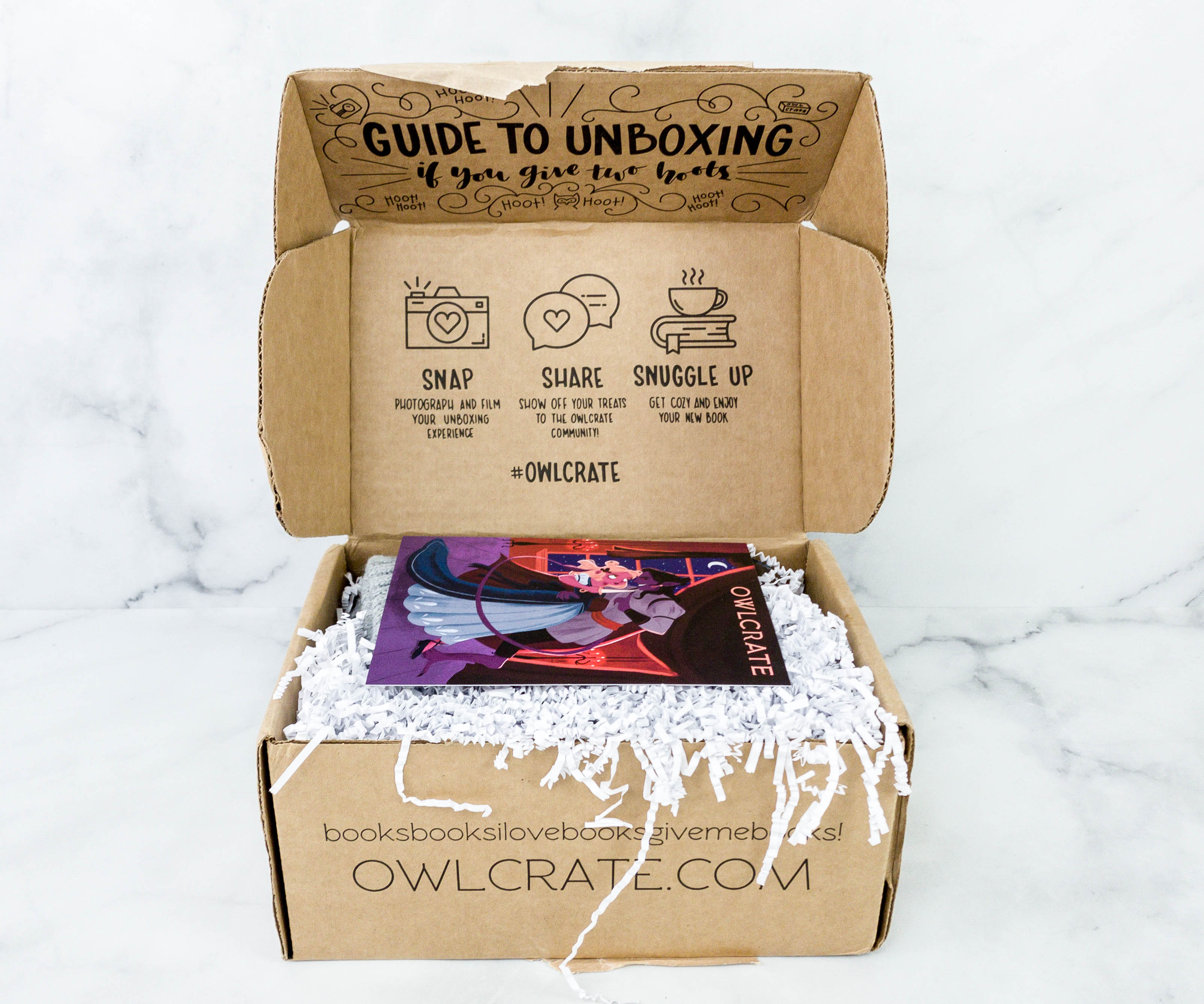 November's theme is LOVE IS A BATTLEFIELD!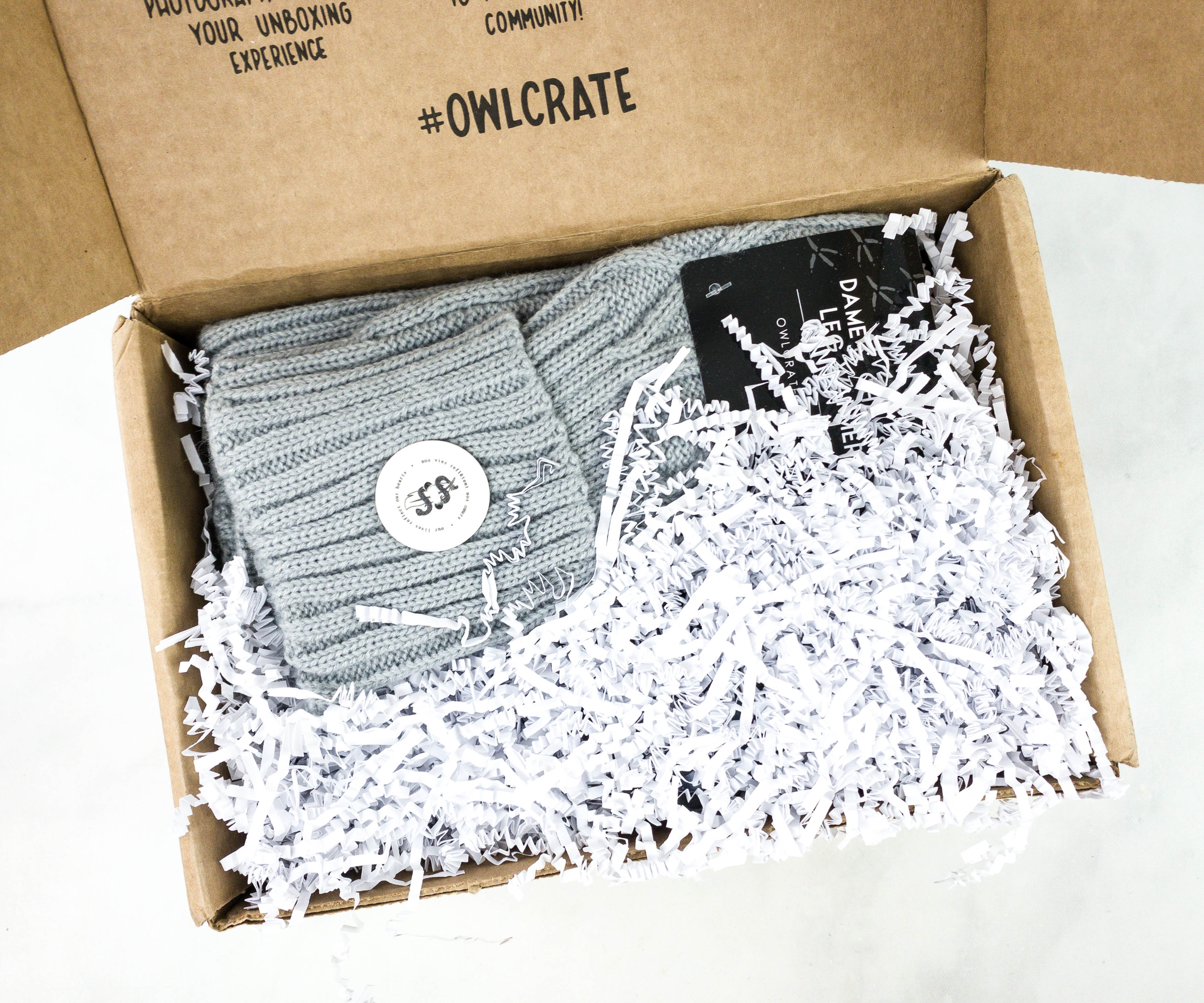 The items were cushioned with white squiggles.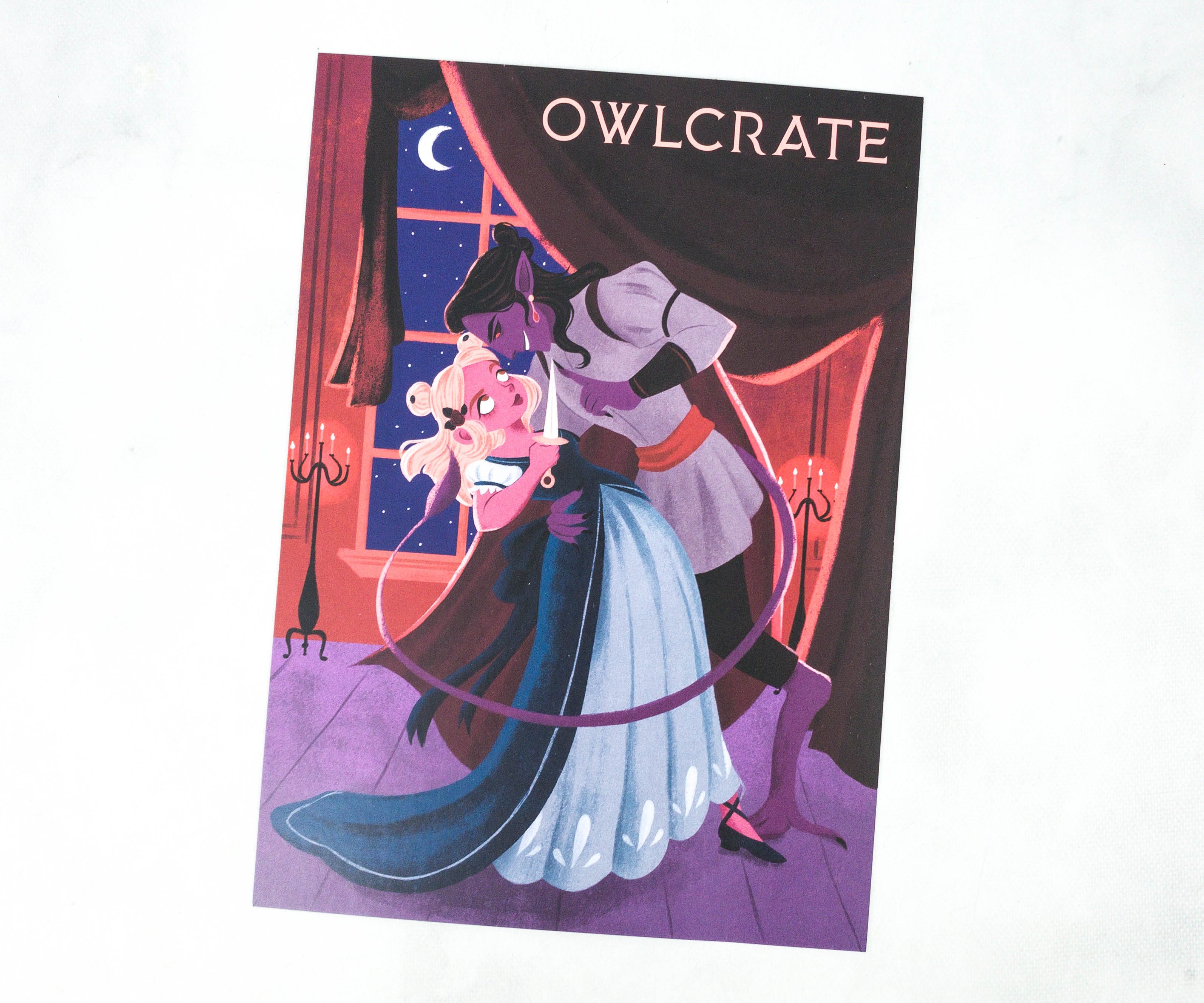 OwlCrate always has the best info card prints!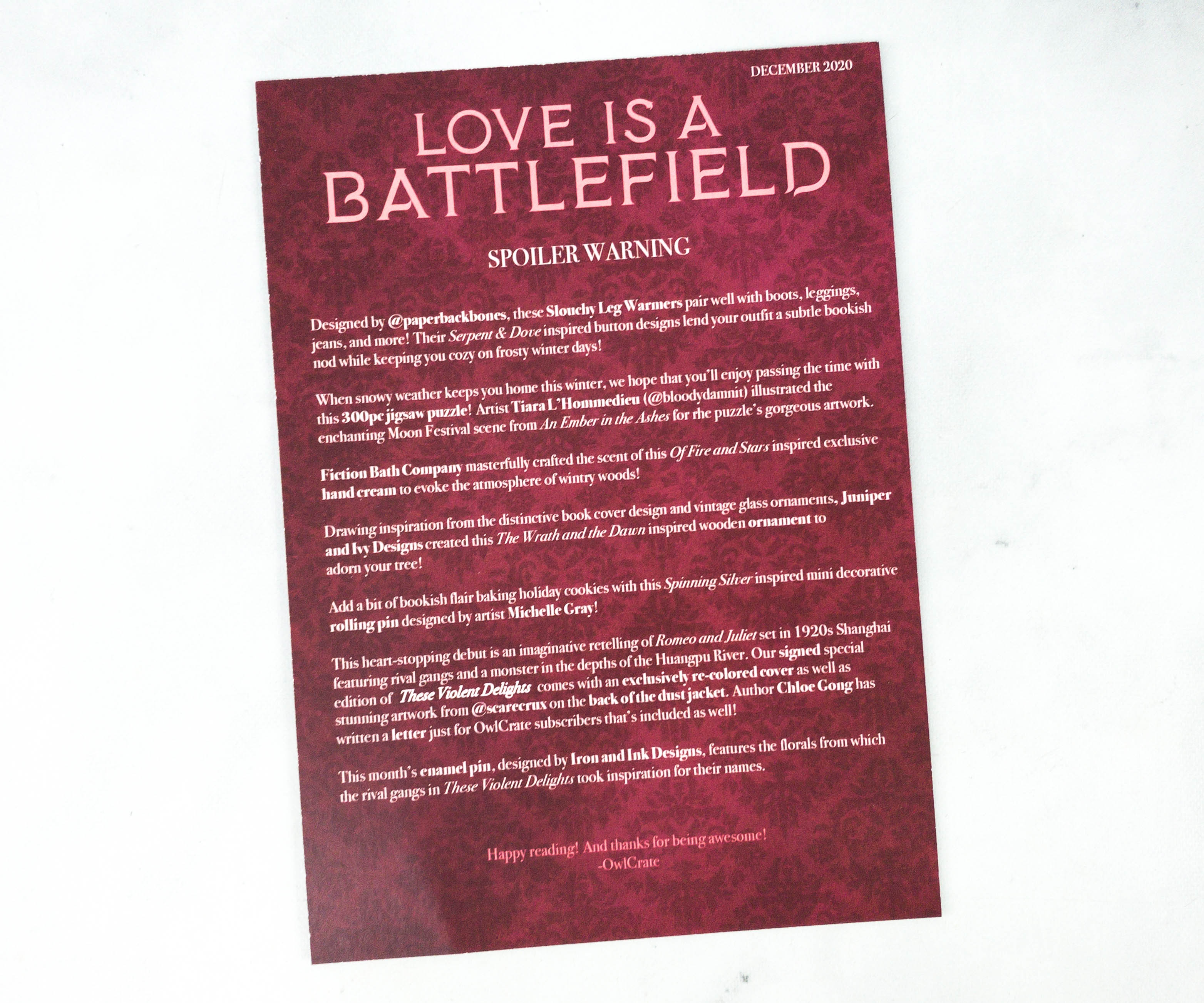 The flip side contains some spoiler warnings.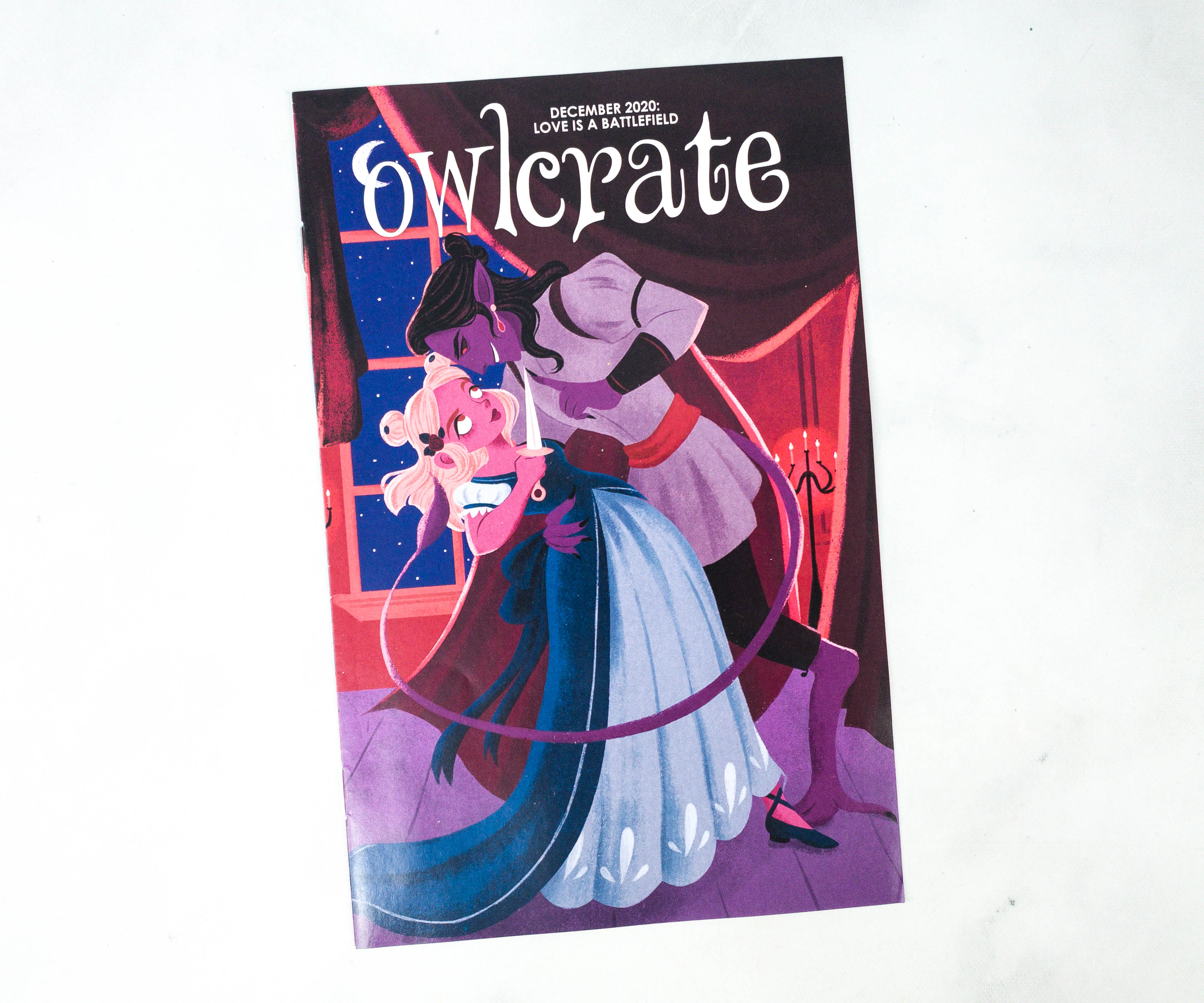 They also included an adorable mini-magazine!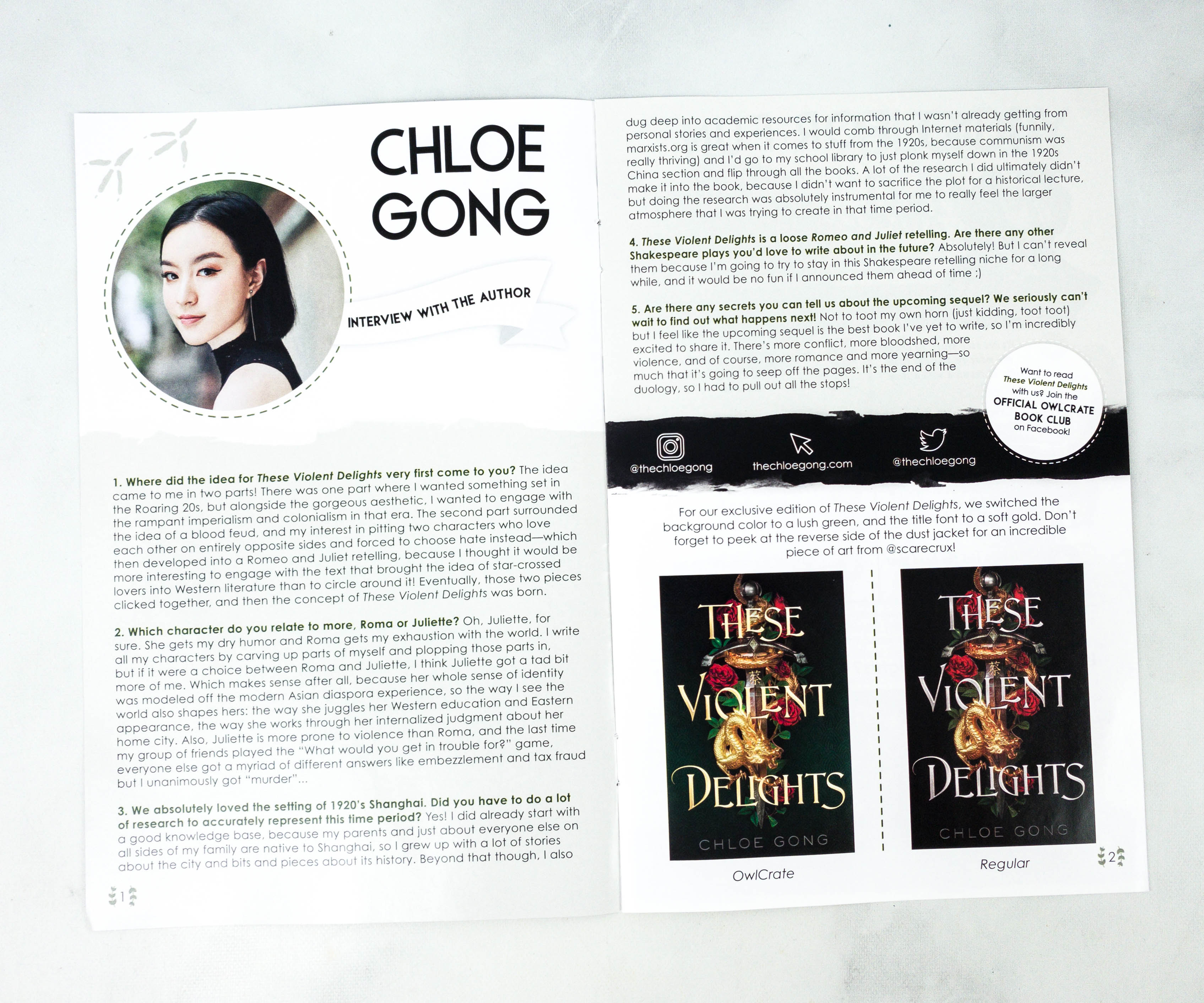 The mini-magazine includes an author interview. This month's featured author is Chloe Gong. Knowing what inspired the author to pen a story can help us understand the book better.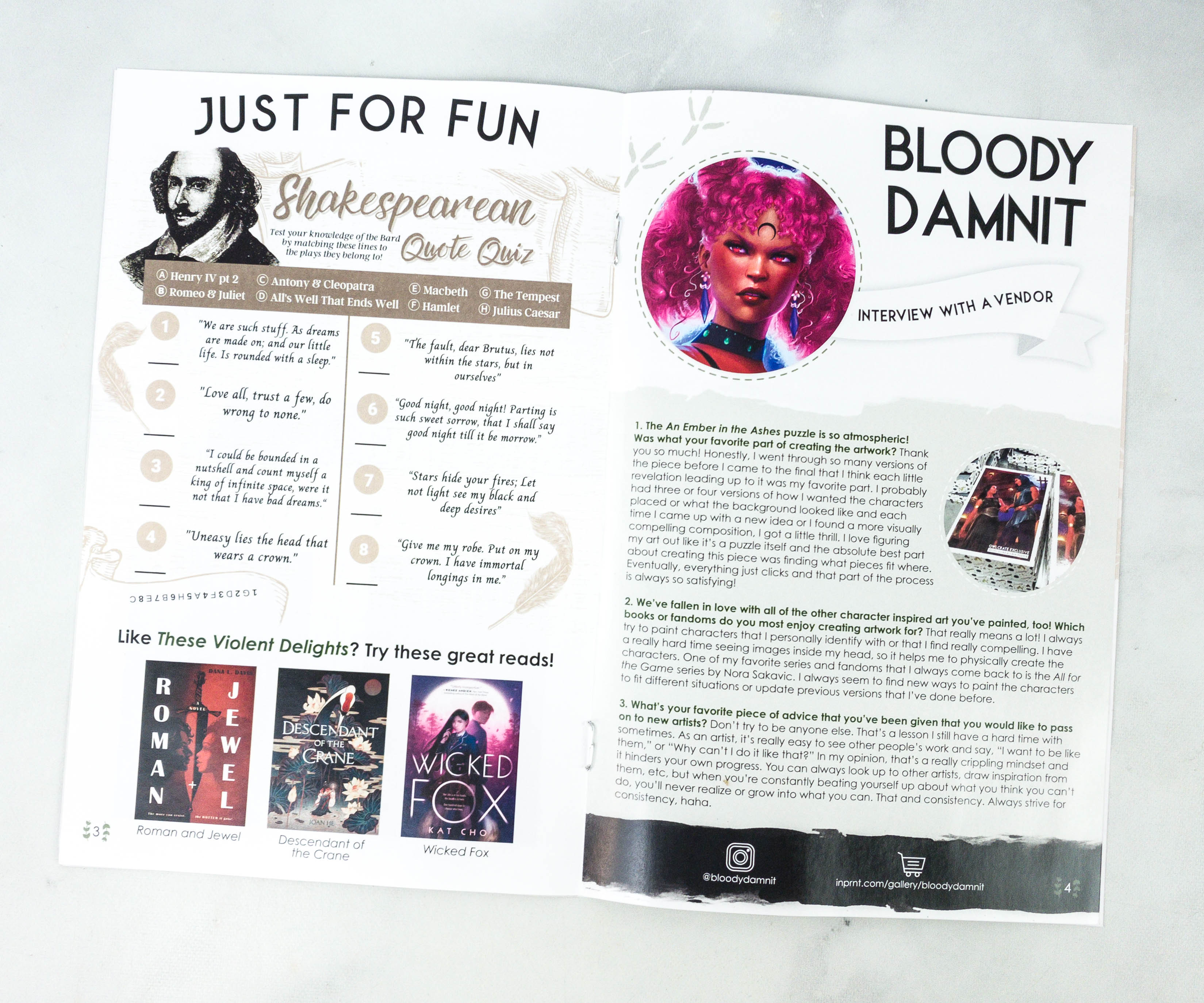 The mini-magazine also included some fun activities, while the other page is another interview with a vendor, Bloody Damnit. There are even book suggestions for those who liked the featured book this month, and it includes Roman and Jewel, Descendant of the Crane, and Wicked Fox.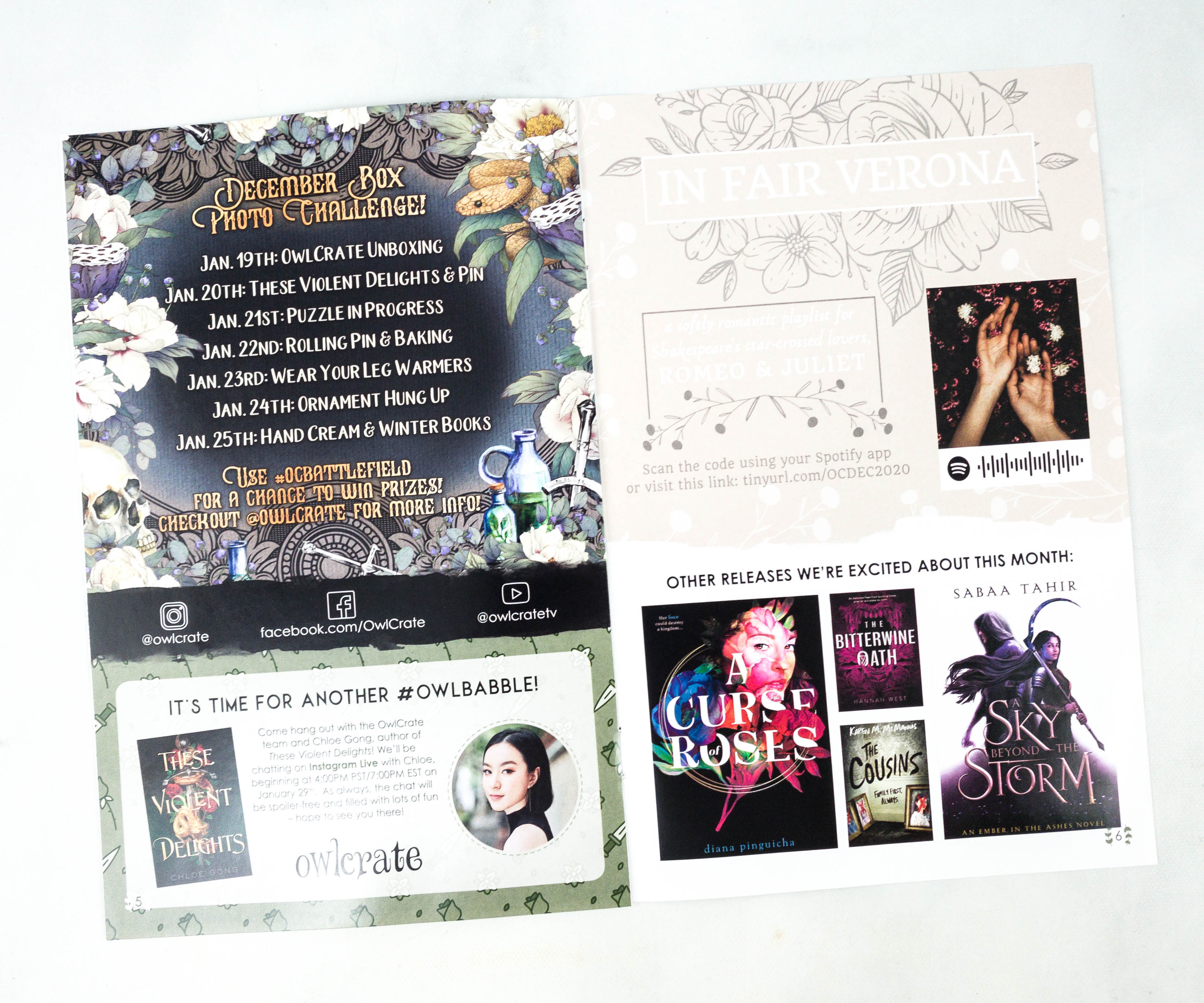 There's also a box photo challenge that you can join.
Everything in our December 2020 OwlCrate!
Enamel Pin. Every OwlCrate box includes an enamel pin. This month, the pin is designed by Iron and Ink Designs.
The pin is a bit heavy so it's supported by two posts.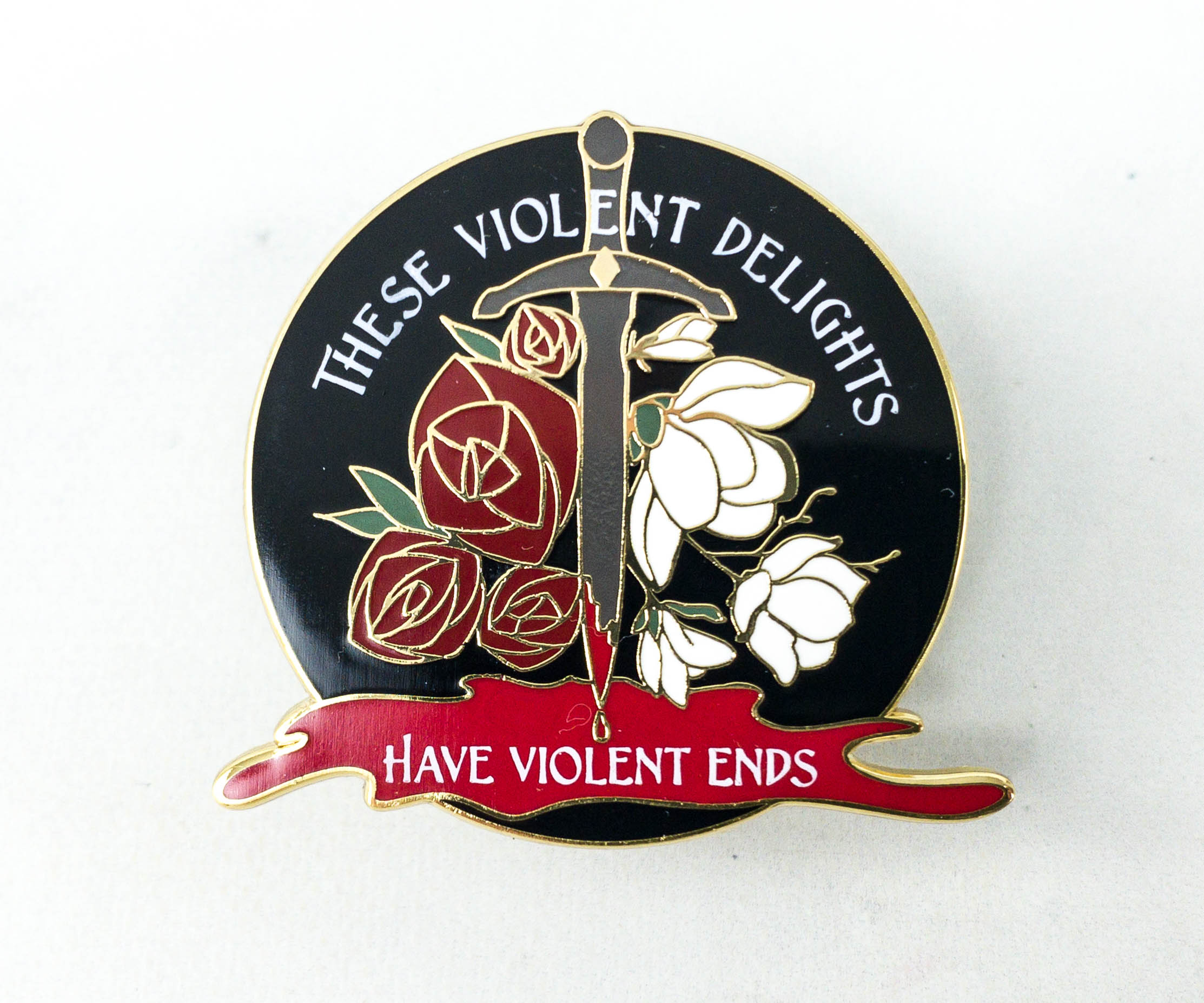 Here's a closer look at the design! It features flowers where the gangs in the featured book took their names. There's also a quote that says, "These violent delights have violent ends."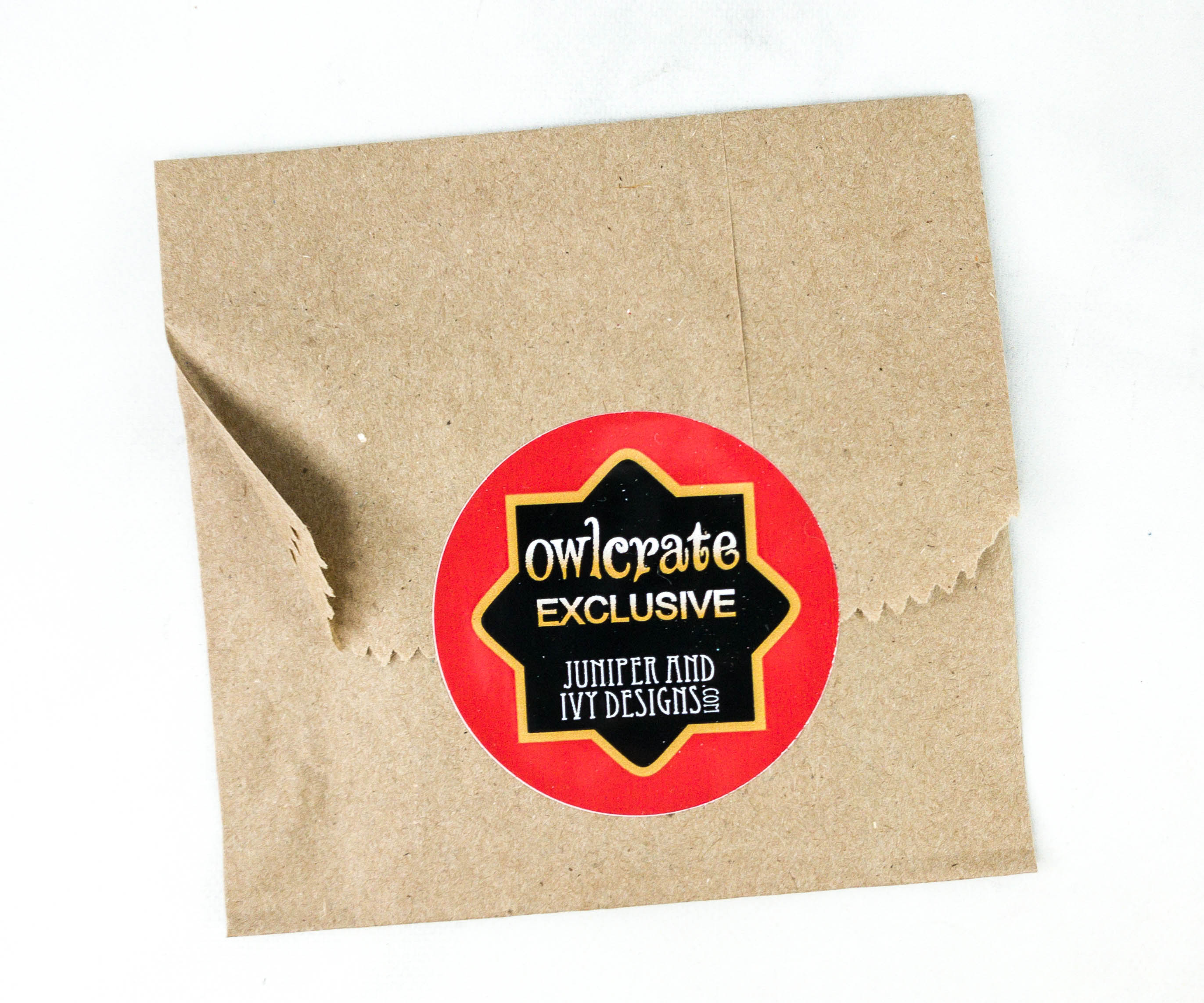 Wooden Ornament. This OwlCrate exclusive item is a wooden ornament made by Juniper and Ivy Designs.
I like the ornament's vintage vibes and the intricate cutouts in the center!
The quote on the ornament is from The Wrath and the Dawn. It says "Some things do not have to be said. Love speaks for itself."
Hand Cream. Another season-appropriate item in the box is this peppermint woods scented hand cream. It's also an OwlCrate exclusive!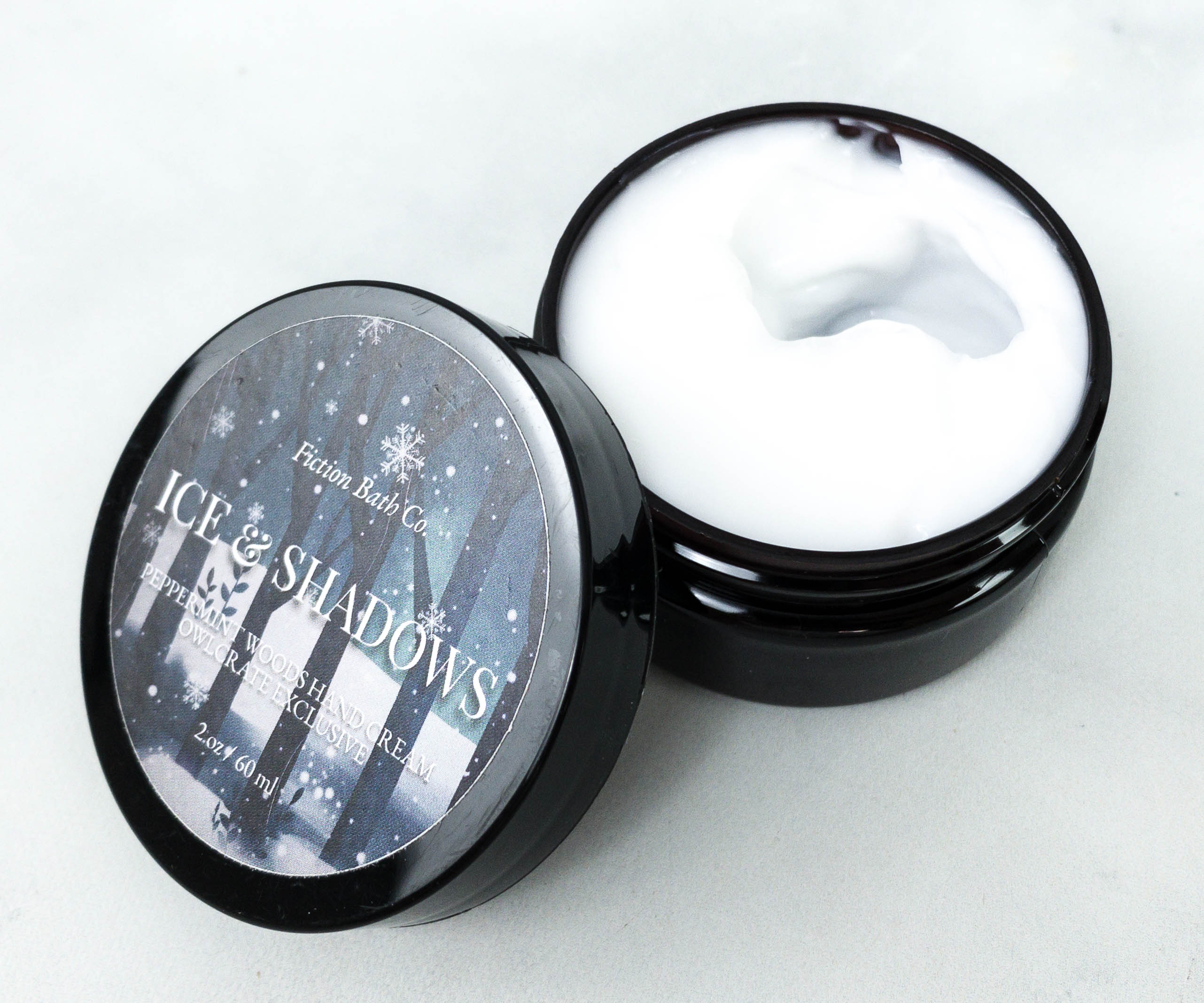 The cream was packed in a black tub. It doesn't leak and it's easy to get the cream from it. I also like the cream's texture. It feels so good on my skin and keeps it soft and hydrated!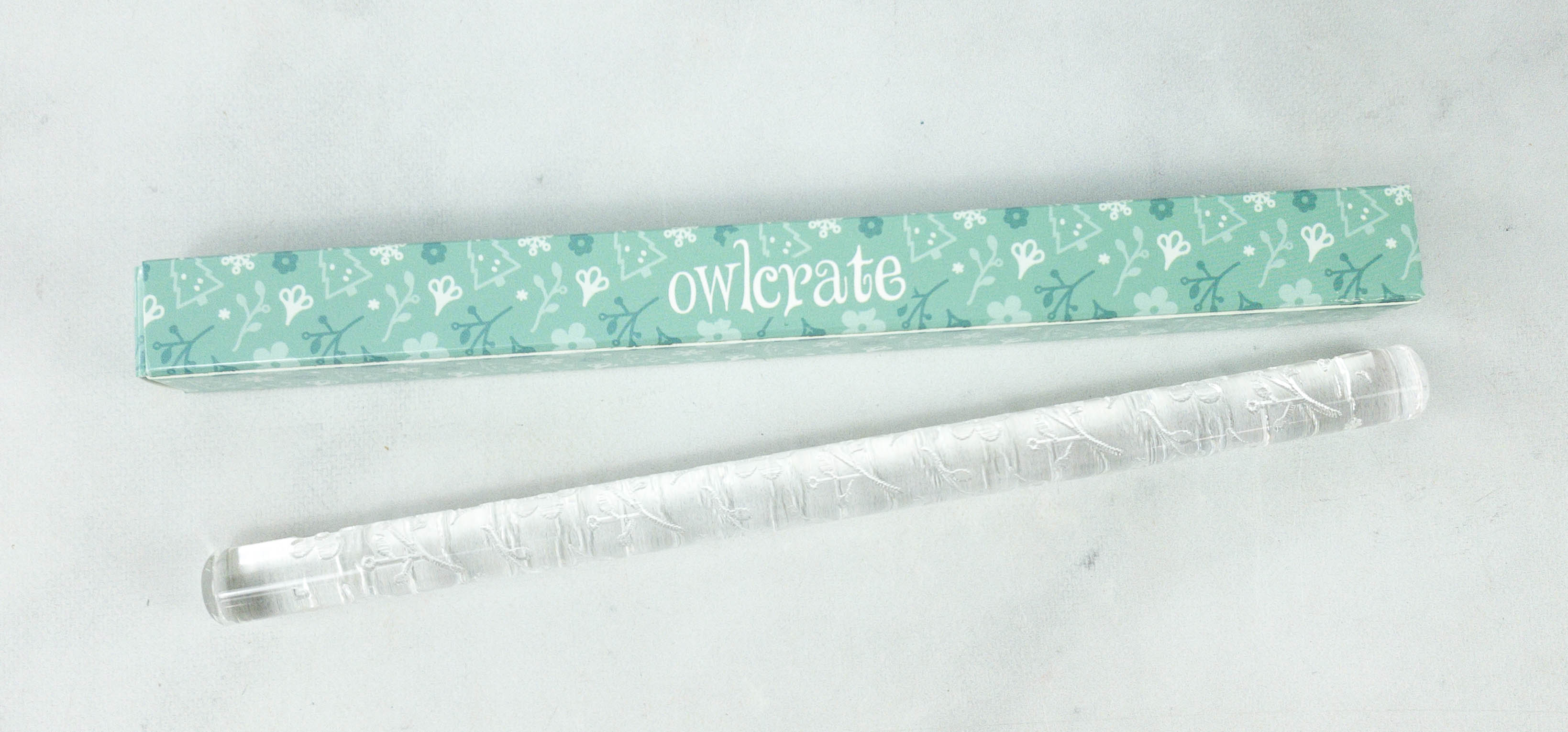 Rolling Pin. For those who love to bake, this OwlCrate exclusive embossed rolling pin would be pretty useful. It arrived in its own box to keep it safe during shipping.

The pin adds a beautiful wintery print to cookies and even to gingerbreads and icing!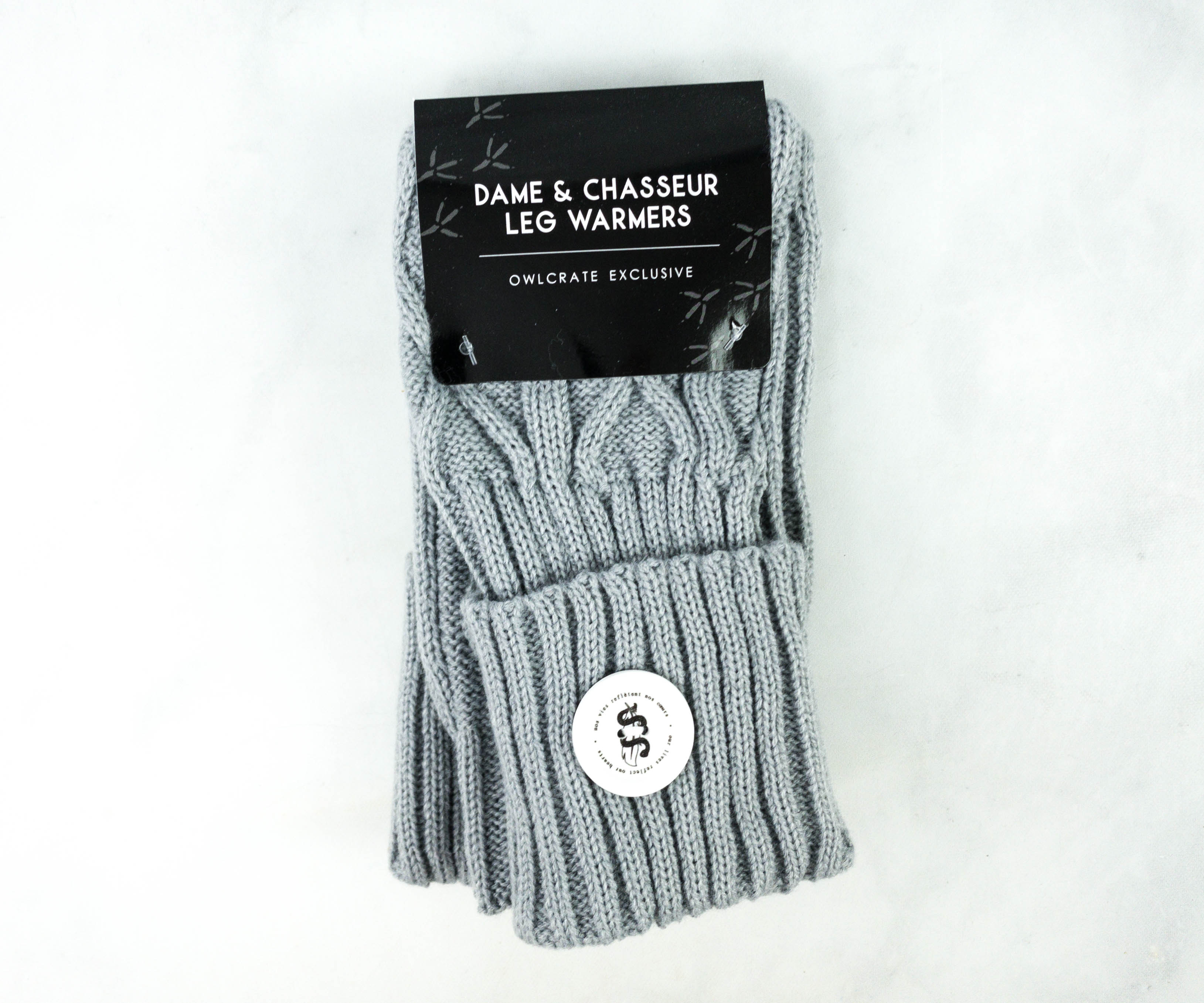 Slouchy Leg Warmers. The leg warmers come in gray, making them easy to pair with boots, leggings, and jeans!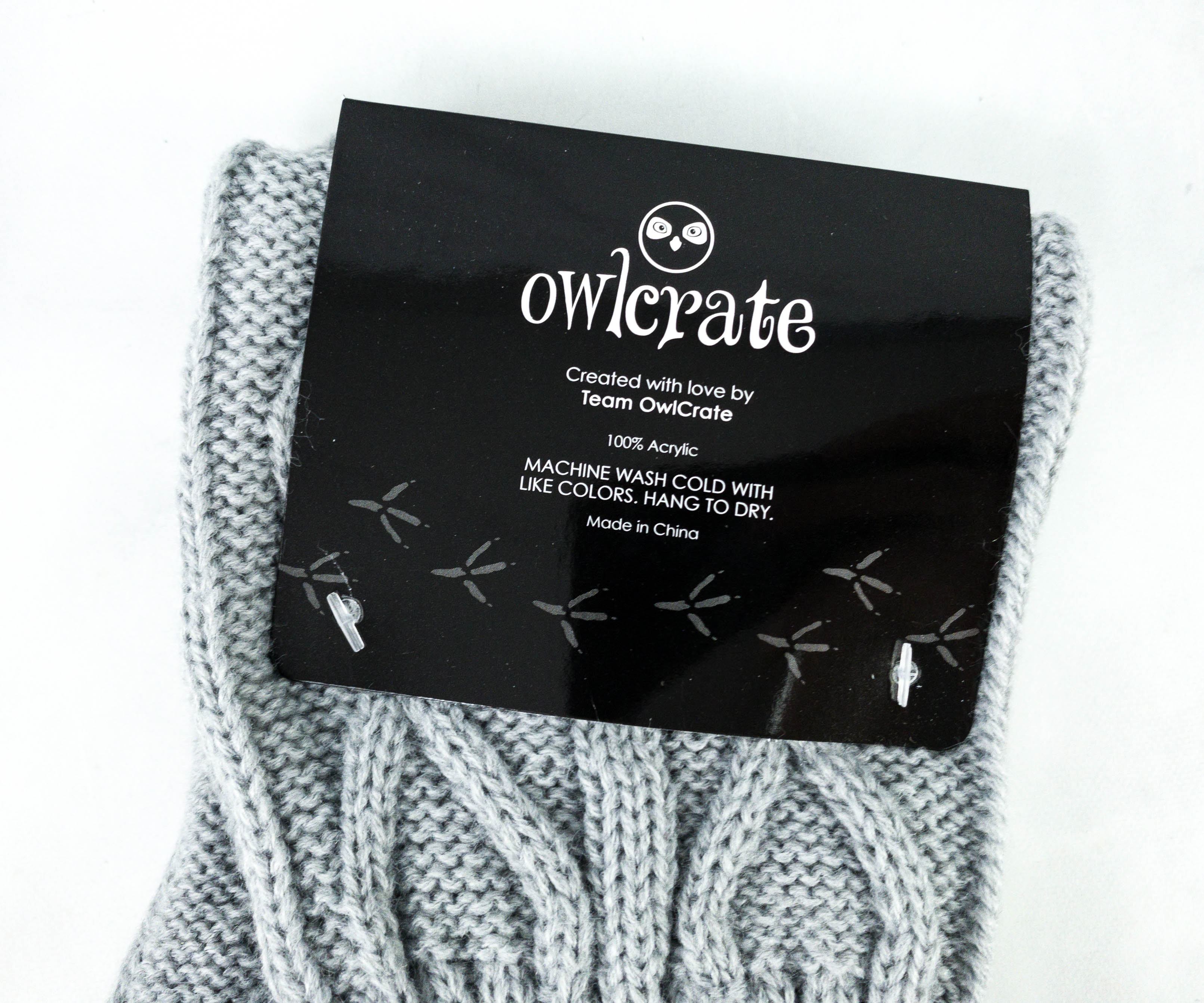 According to the tag, these are made with 100% acrylic.
I love how soft and comfortable these leg warmers are! They're great to wear on cold days, whether you're out and about or simply at home.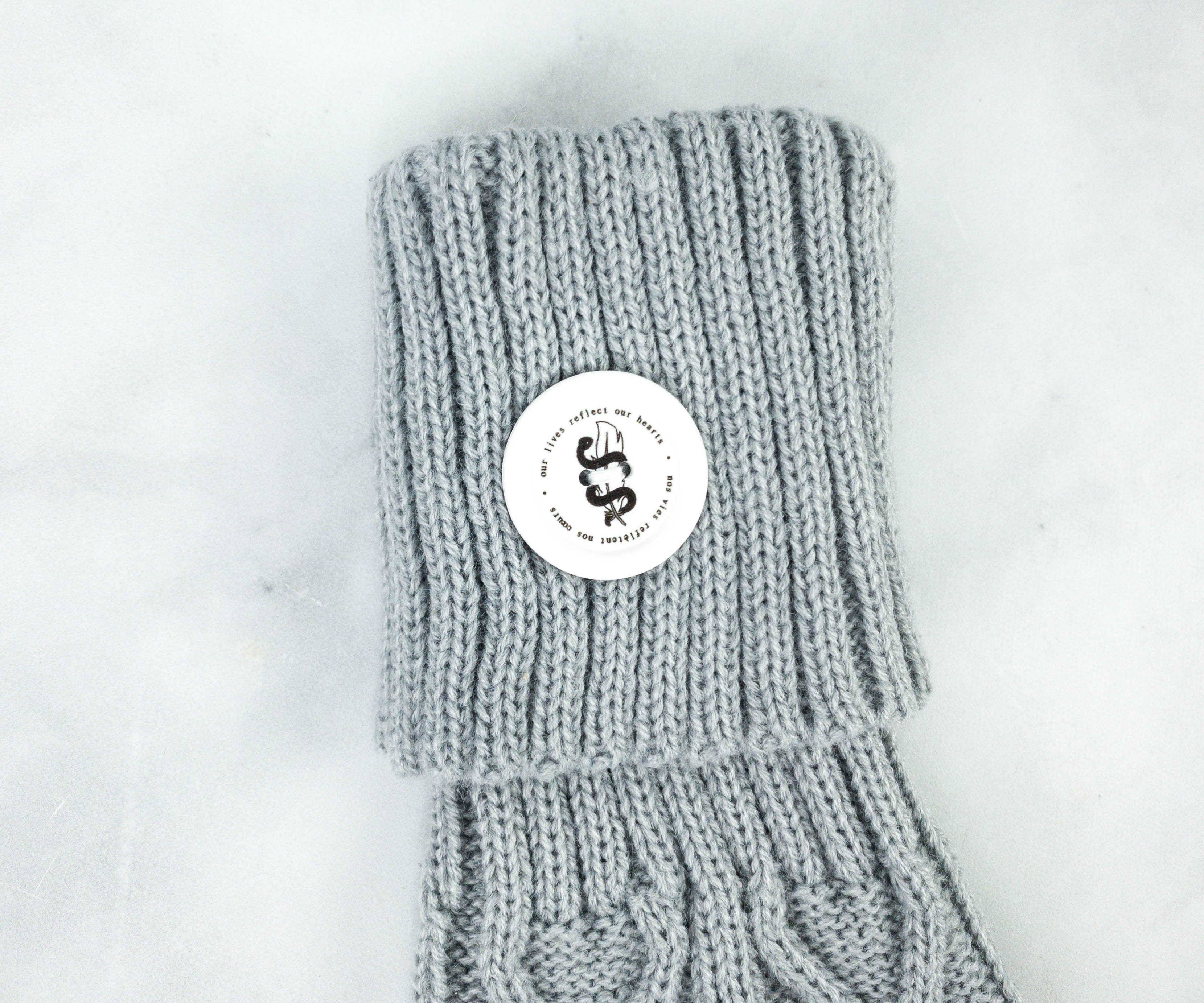 For a bookish touch, they added Serpent & Dove inspired buttons on each of the leg warmers!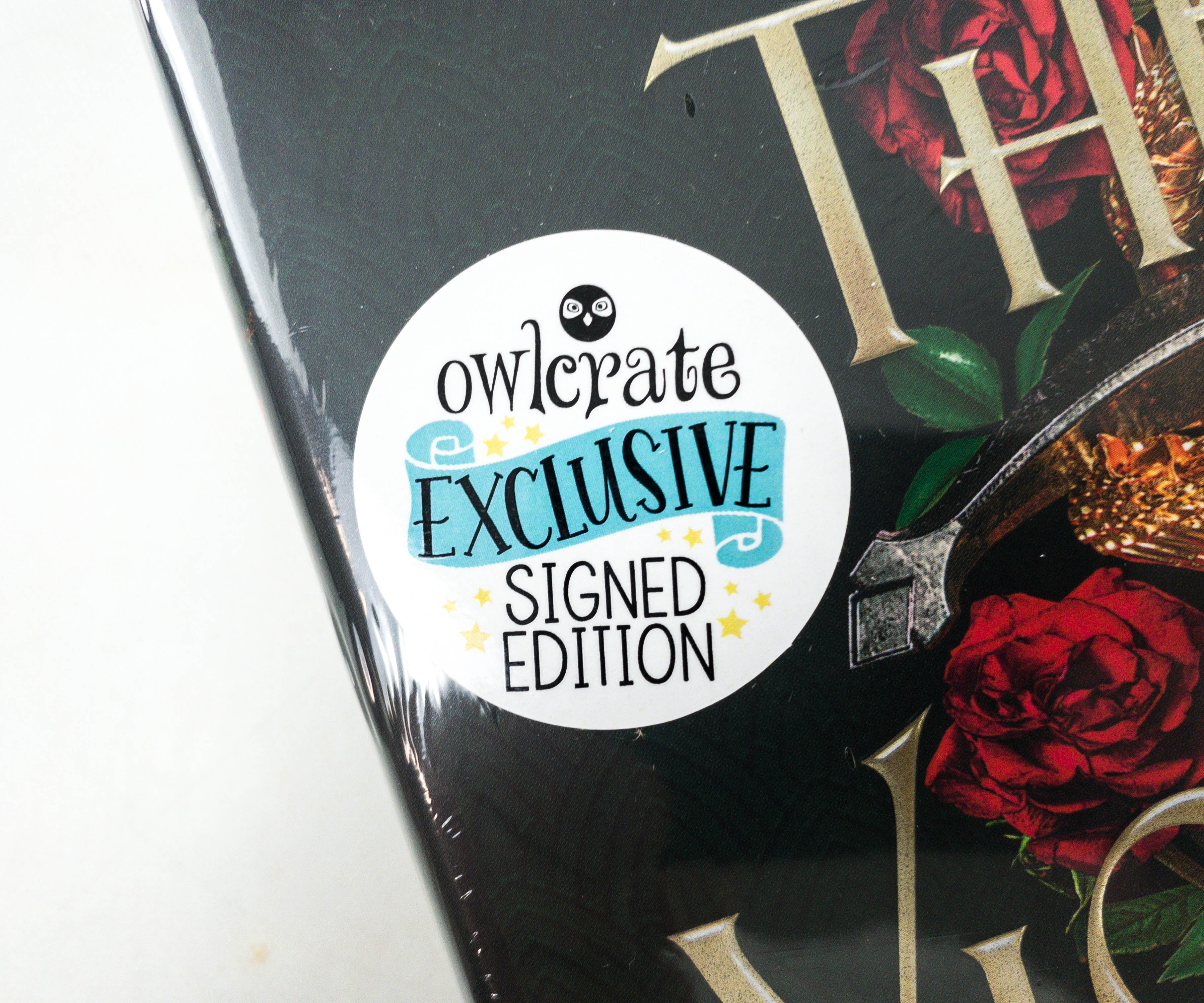 These Violent Delights by Chloe Gong ($17.99)
Perfect for fans of The Last Magician and Descendant of the Crane, this heart-stopping debut is an imaginative Romeo and Juliet retelling set in 1920s Shanghai, with rival gangs and a monster in the depths of the Huangpu River.

The year is 1926, and Shanghai hums to the tune of debauchery.

A blood feud between two gangs runs the streets red, leaving the city helpless in the grip of chaos. At the heart of it all is eighteen-year-old Juliette Cai, a former flapper who has returned to assume her role as the proud heir of the Scarlet Gang—a network of criminals far above the law. Their only rivals in power are the White Flowers, who have fought the Scarlets for generations. And behind every move is their heir, Roma Montagov, Juliette's first love…and first betrayal.

But when gangsters on both sides show signs of instability culminating in clawing their own throats out, the people start to whisper. Of a contagion, a madness. Of a monster in the shadows. As the deaths stack up, Juliette and Roma must set their guns—and grudges—aside and work together, for if they can't stop this mayhem, then there will be no city left for either to rule.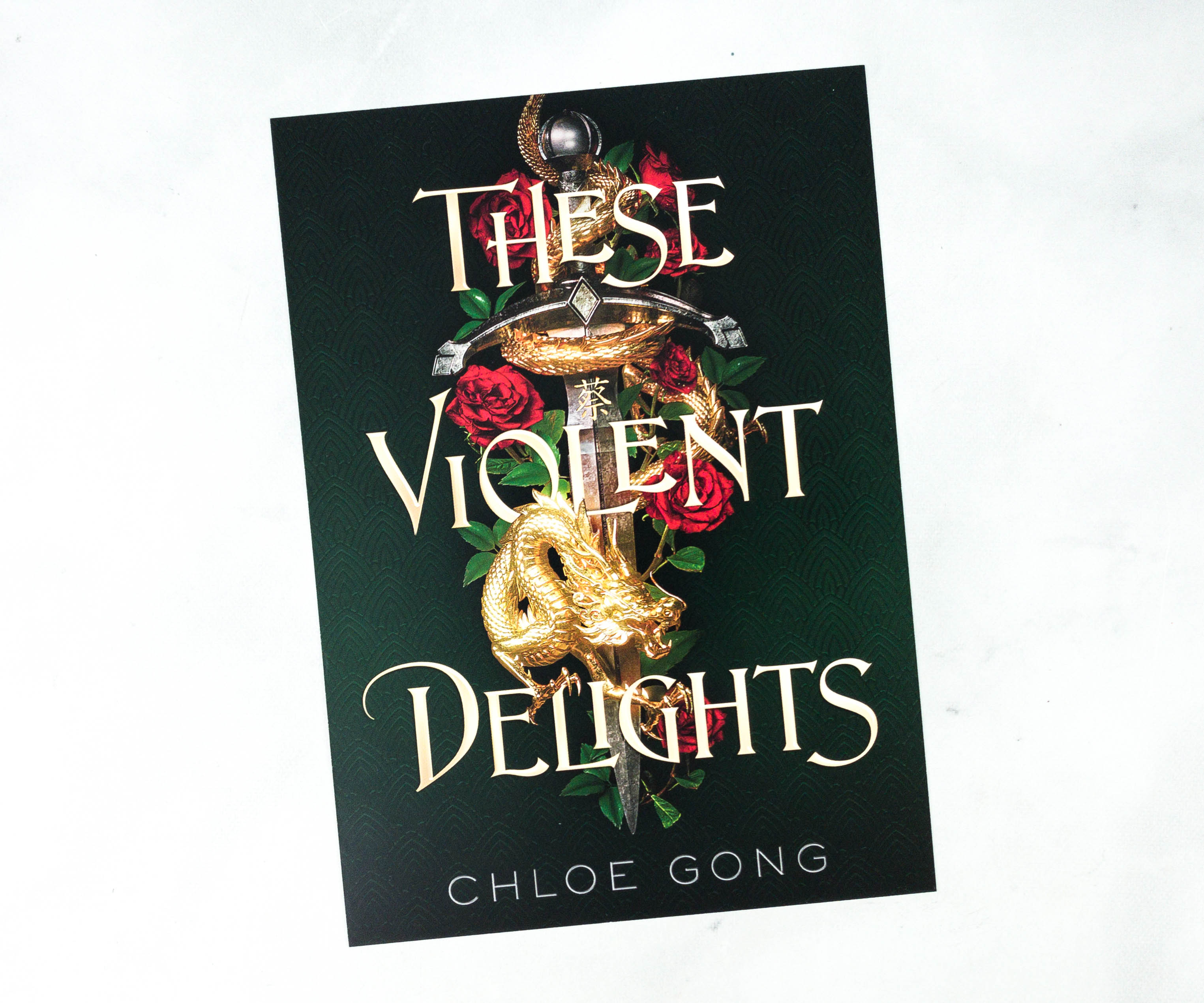 The book comes with a card that features the same design as the cover.
At the back of the card is a letter from the book's author, Chloe Gong!
This book is a mix of historical fiction, fantasy, and romance, which means it has everything I love. It's a retelling of Romeo and Juliet, set in 1920's Shanghai.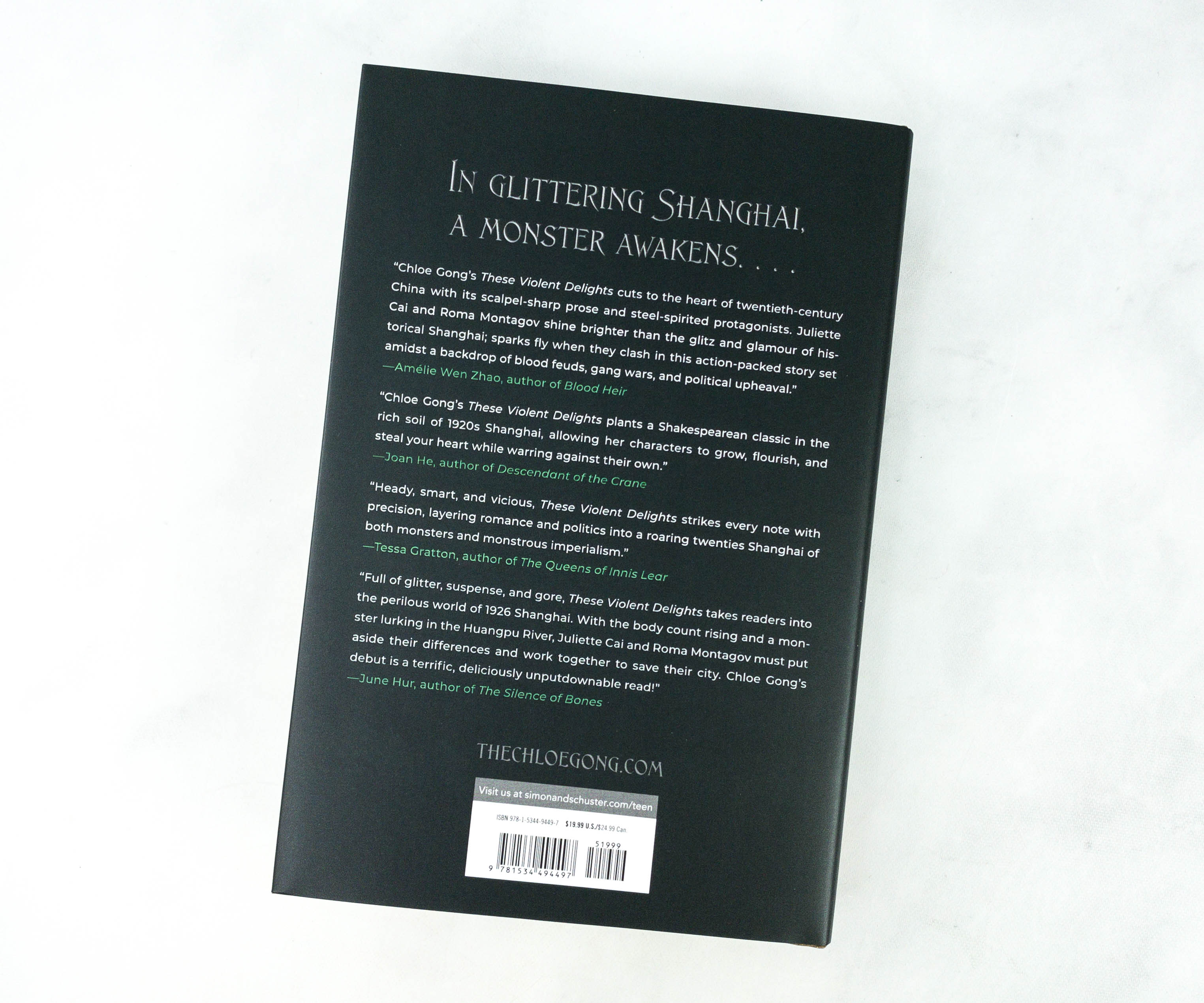 The back of the book features review snippets from other authors.
The synopsis can be found at the flap of the book's dust jacket.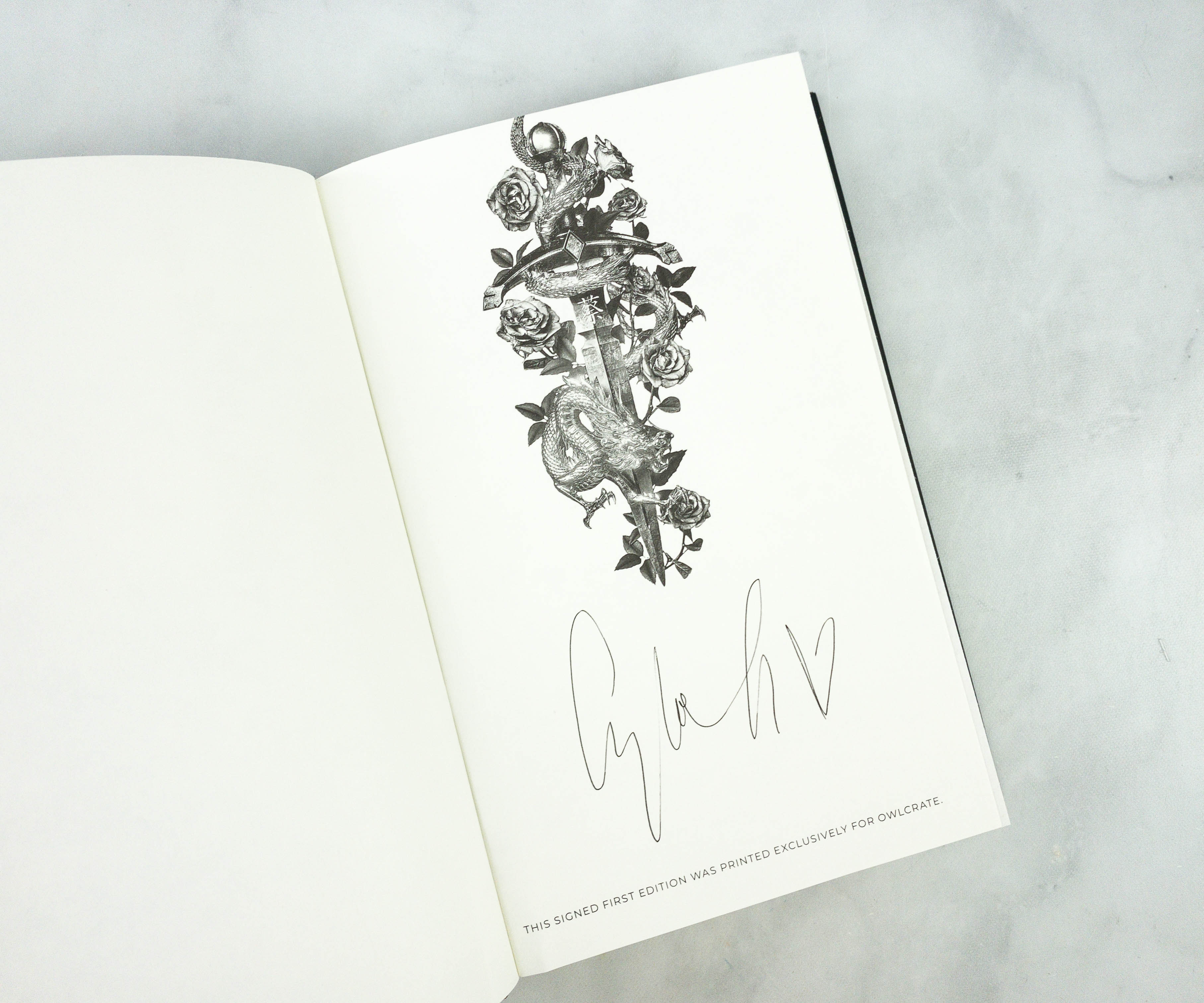 Yes, this is a signed copy!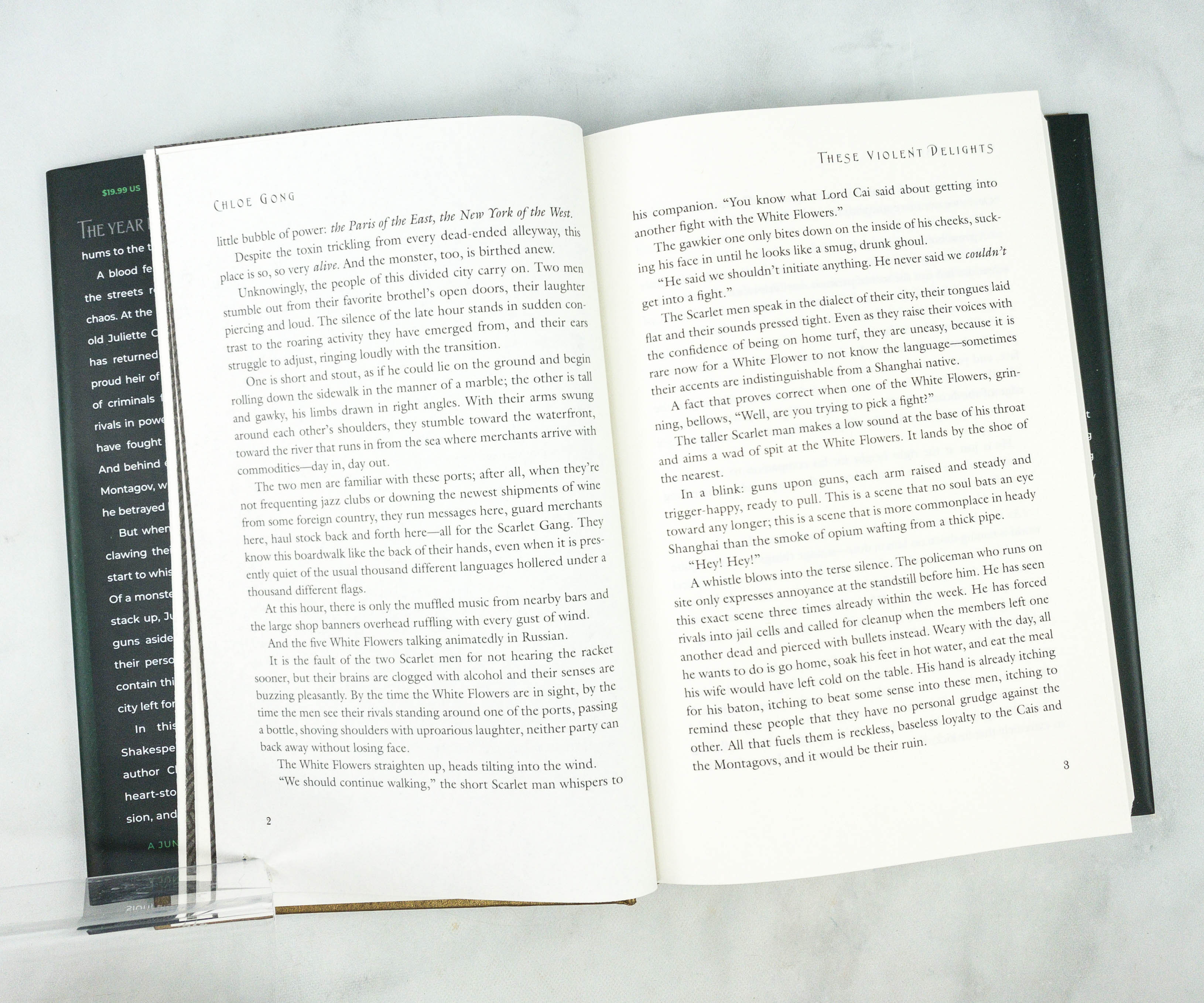 I like the author's writing style, her descriptions are vivid and the story just flows seamlessly. I loved that while she stuck to the themes of the original Romeo and Juliet, she was also able to incorporate unique details into the retelling without them being too out of place.
The protagonists are named Roma and Juliette in this retelling. They are well-developed characters and I was just so invested in their story. Even the side characters are loveable!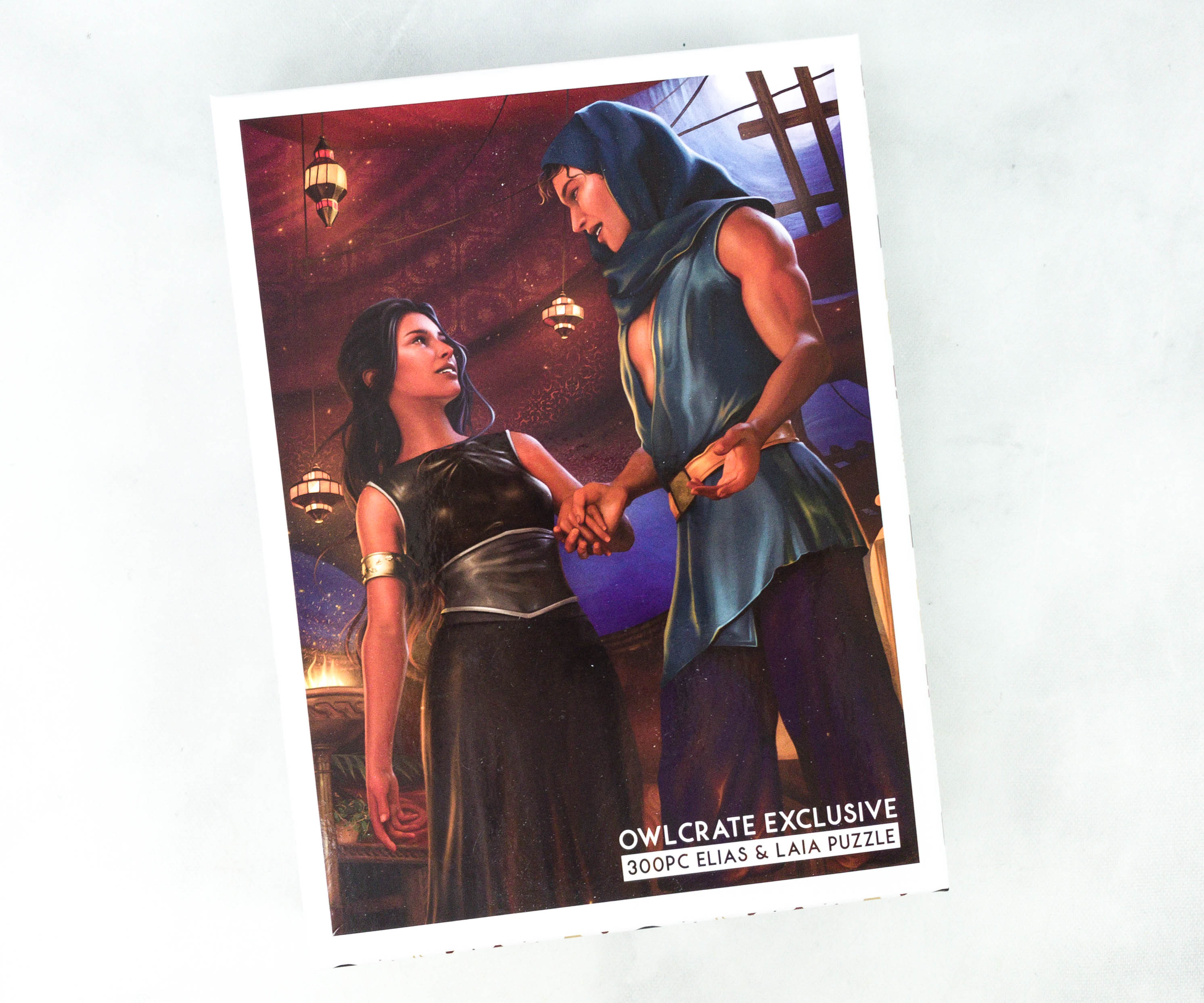 300pc Elias & Laia Jigsaw Puzzle. Aside from books, another way to keep me busy is this jigsaw puzzle. It features Elias and Laia from An Ember in the Ashes!
It's another OwlCrate exclusive! The puzzle pieces came in their own box, which you can also use to store them when not in use.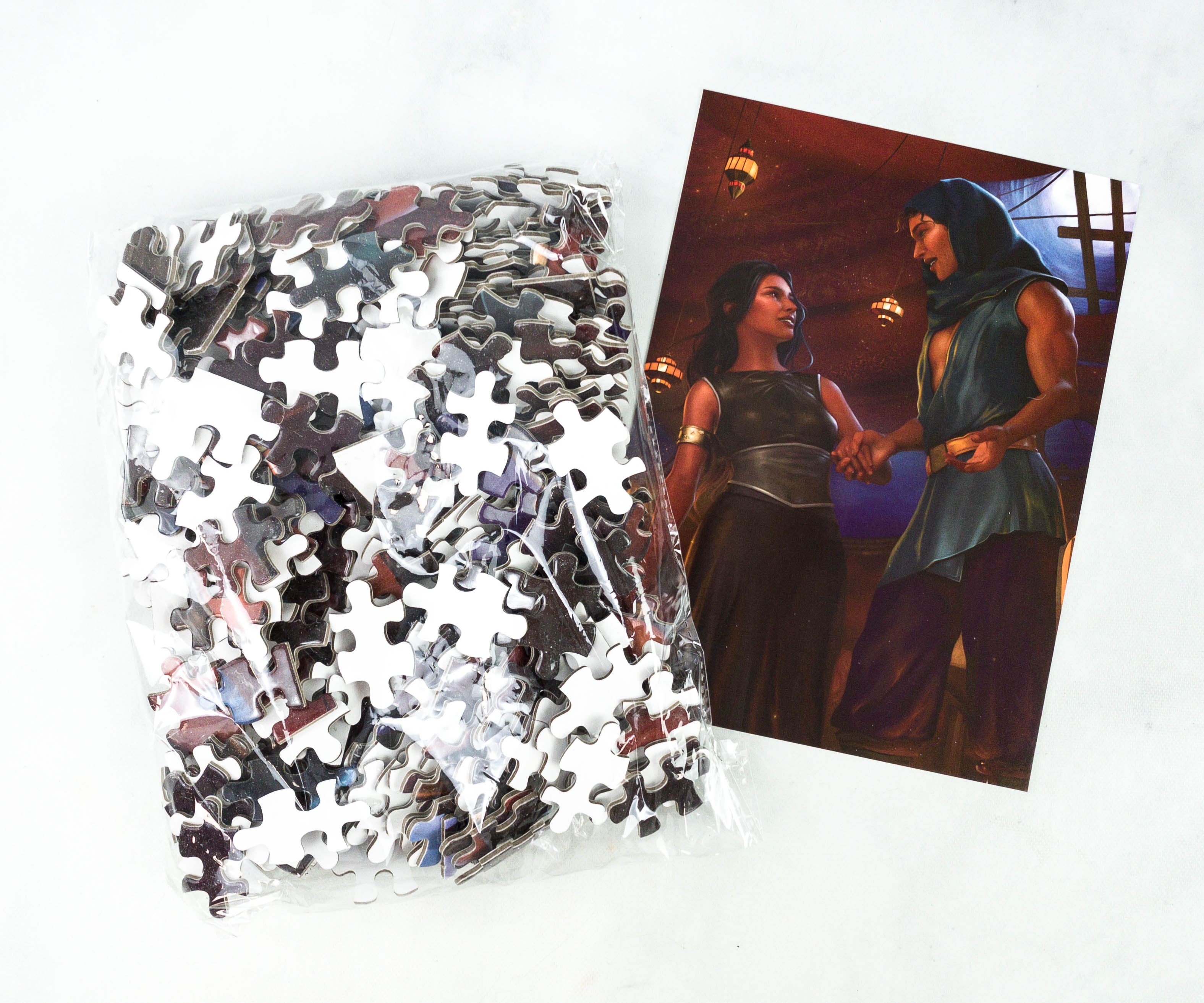 This puzzle consists of 300 pieces! The photo serves as a guide in putting everything together. With the quality of the puzzles and the artwork, I think this would also make a nice item for display once it's done!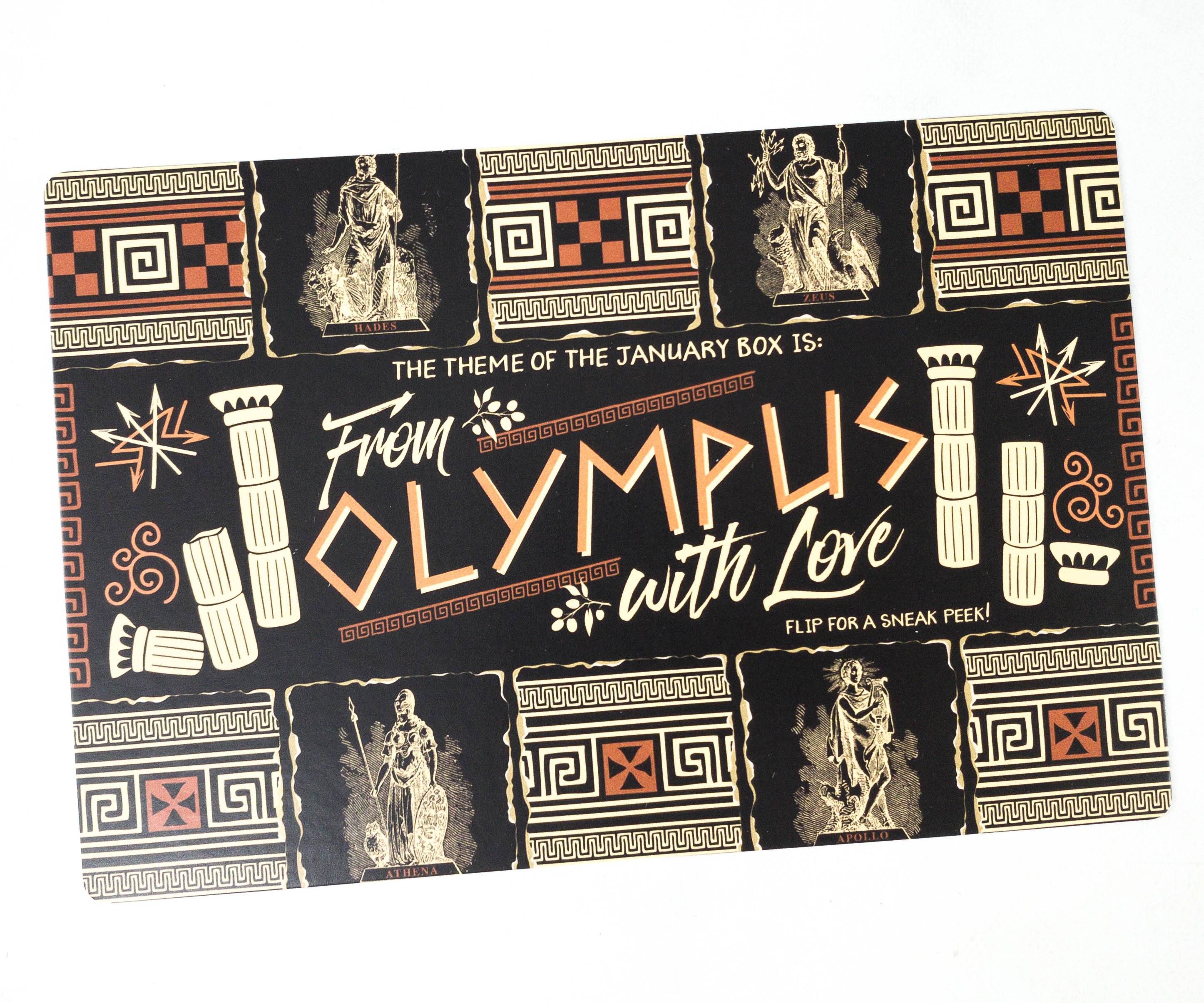 Here's a sneak peek for next month's box!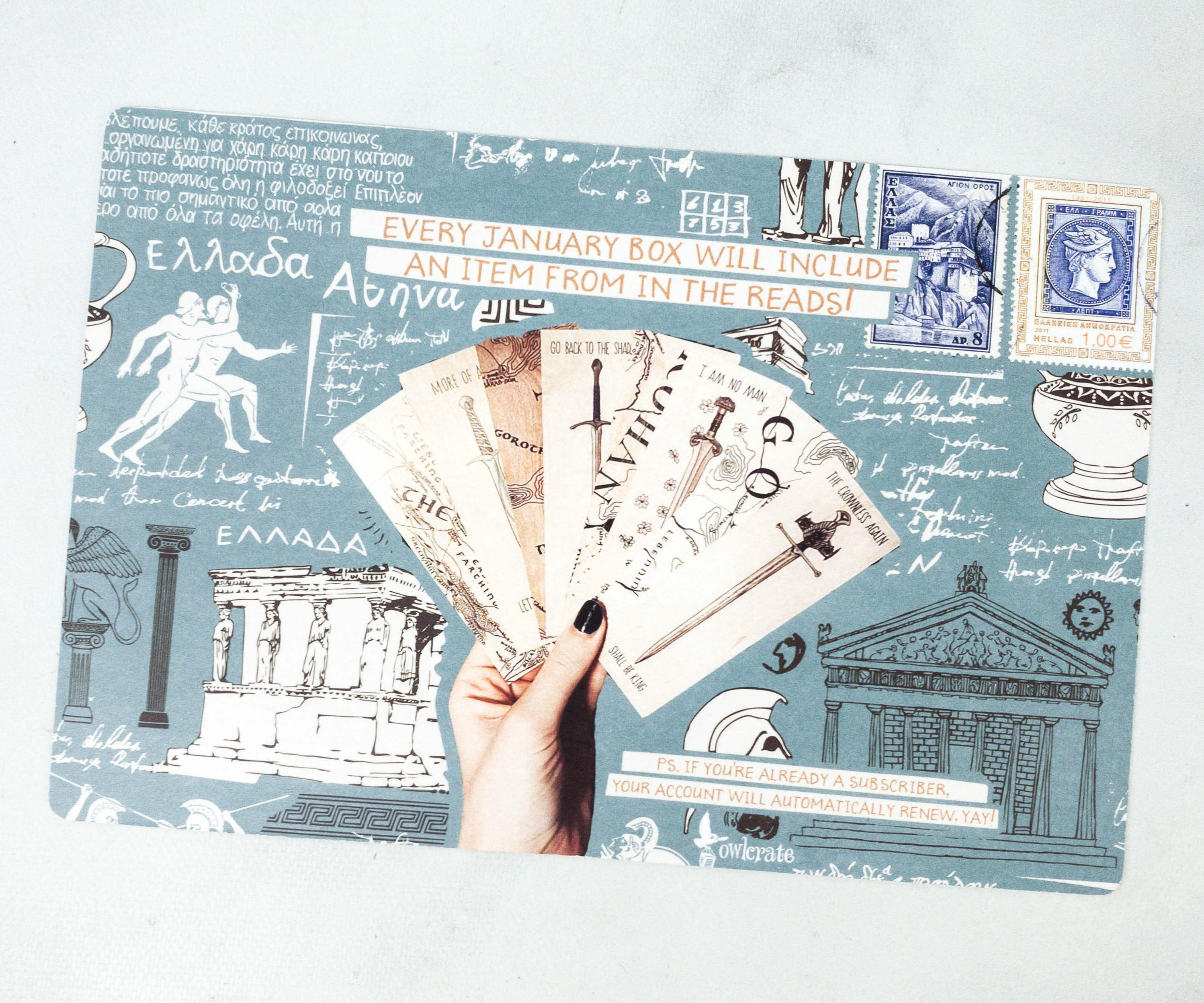 According to it, every January box will include an item from In The Reads! I'm looking forward to it!
Owl Crate keeps me excited every month by sending fun bookish items along with the featured book! I also like that they support various local designers and vendors by including their items in the box. This month, I received winter-themed bookish items such as a pair of leg warmers and a pleasant-smelling hand cream. They're my favorites in the box, but I also like the puzzle and, of course, the enamel pin. As for the featured book, I enjoyed it a lot because I like reading retellings as well as historical fiction and fantasy! If you're a bookworm who loves collecting bookish items along with your new books, this is a good subscription to try. They also keep coming up with fun themes and I'm already excited for the next one because of the sneak peek they provided!
What did you think of this month's Owl Crate theme? Are you excited for next month's theme?