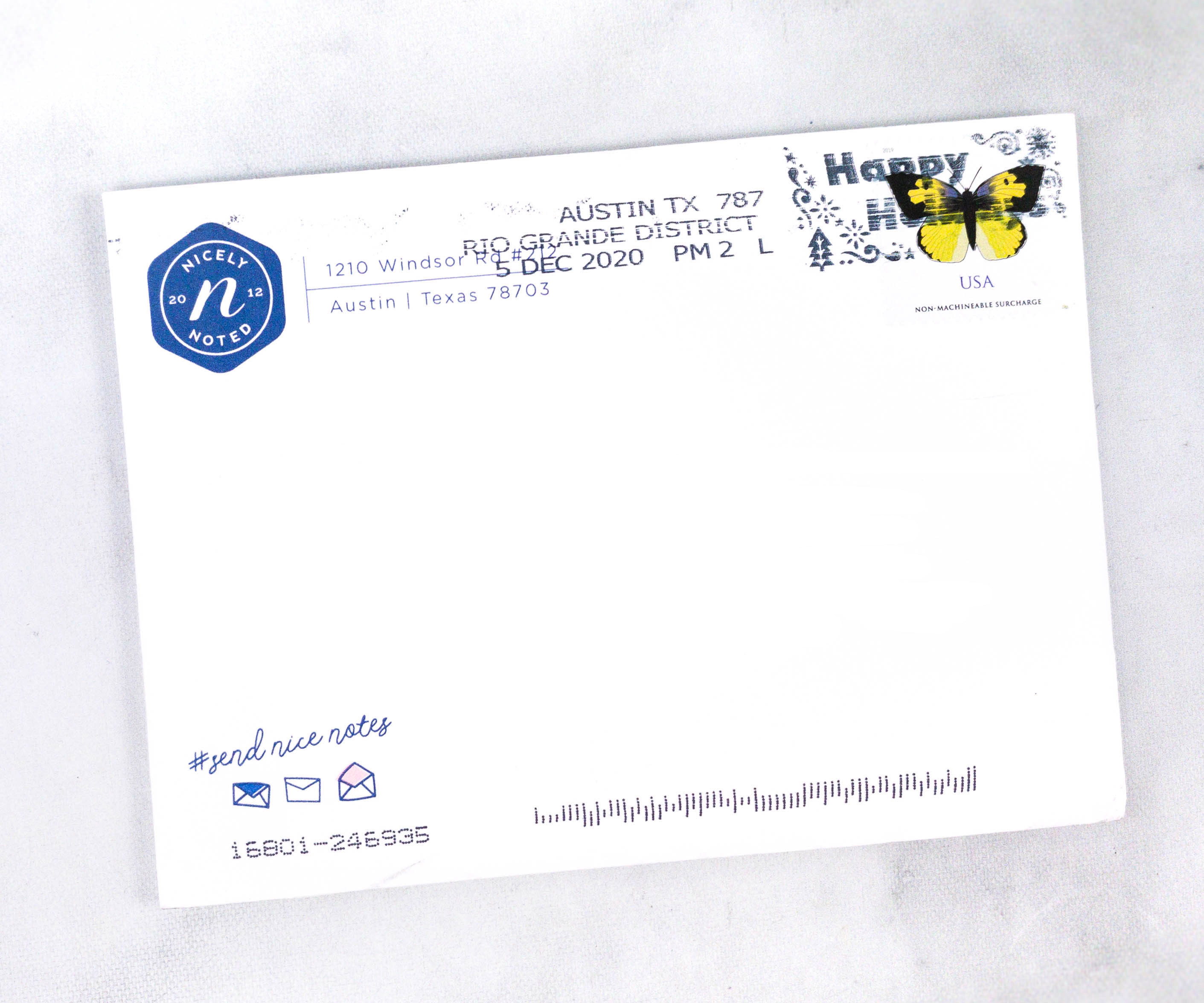 Nicely Noted is a monthly greeting card subscription. With every mailing, you'll receive a collection of handmade letterpress cards plus the stamps to send them. This is art to give away, not to keep! This subscription is absolutely perfect for anyone who wants to start (or continue) sending letters in the mail to family and friends. A monthly subscription is $20, with free shipping.
DEAL: You can get 20% off from your first month by using the code NICE20.
They included the return address for the subscription on the envelope as well.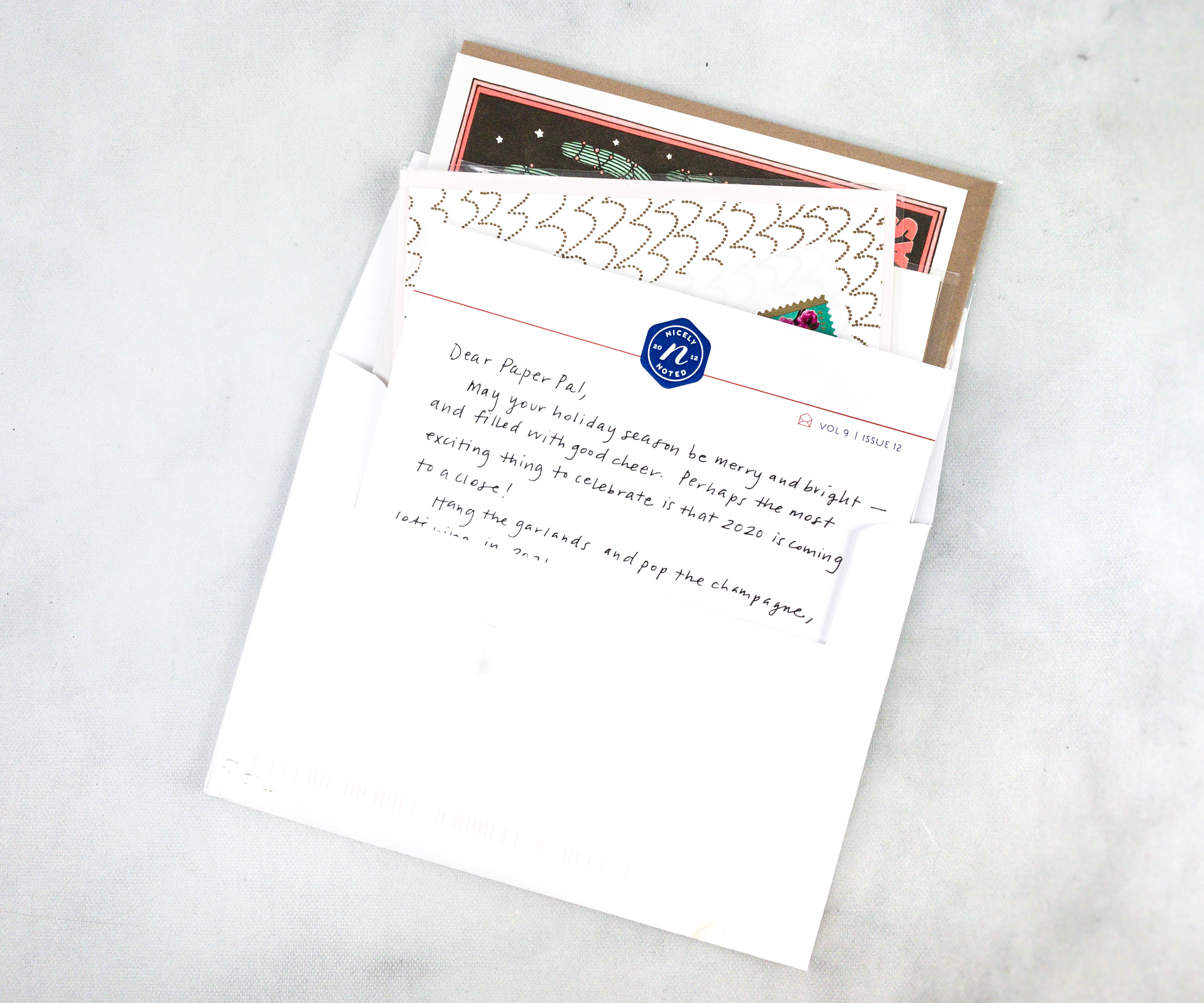 Everything fits a small white envelope. The packaging is simple, but what's important is that the items arrive in great condition.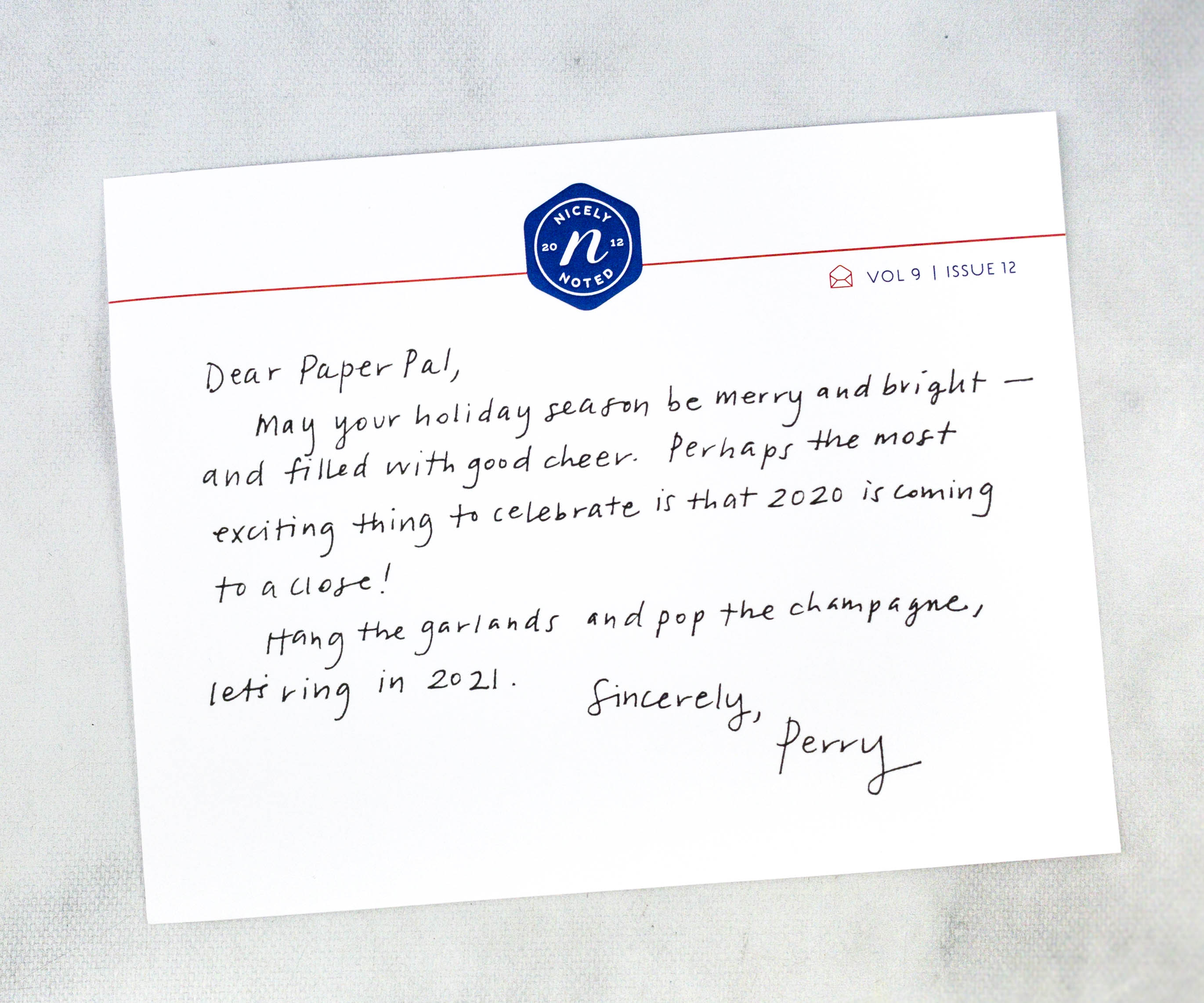 There's a letter from Nicely Noted.
The card features artists behind this month's collection of letterpress cards. It's nice that Nicely Noted introduces their artists and the stories behind them as well.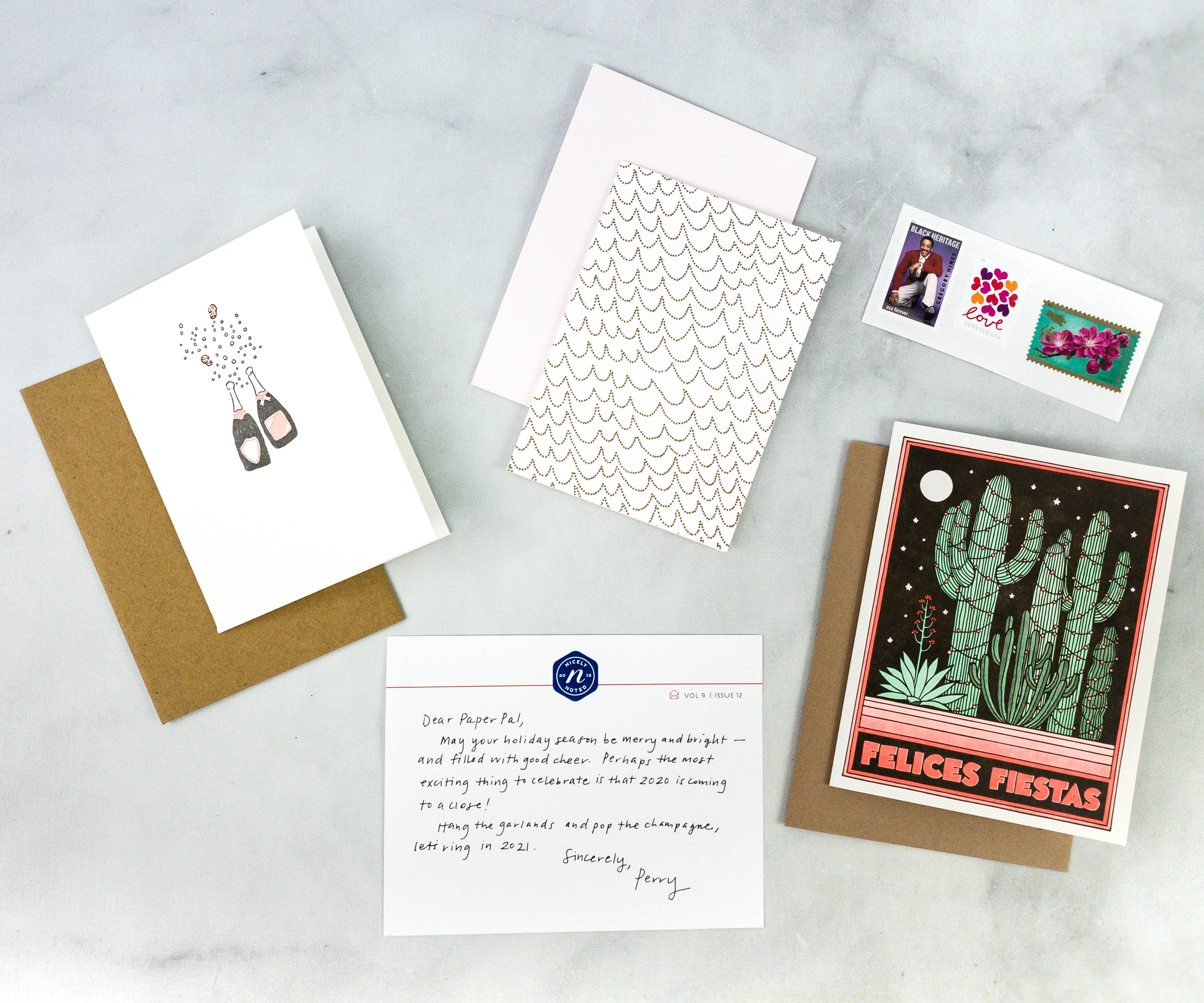 Everything I received this month!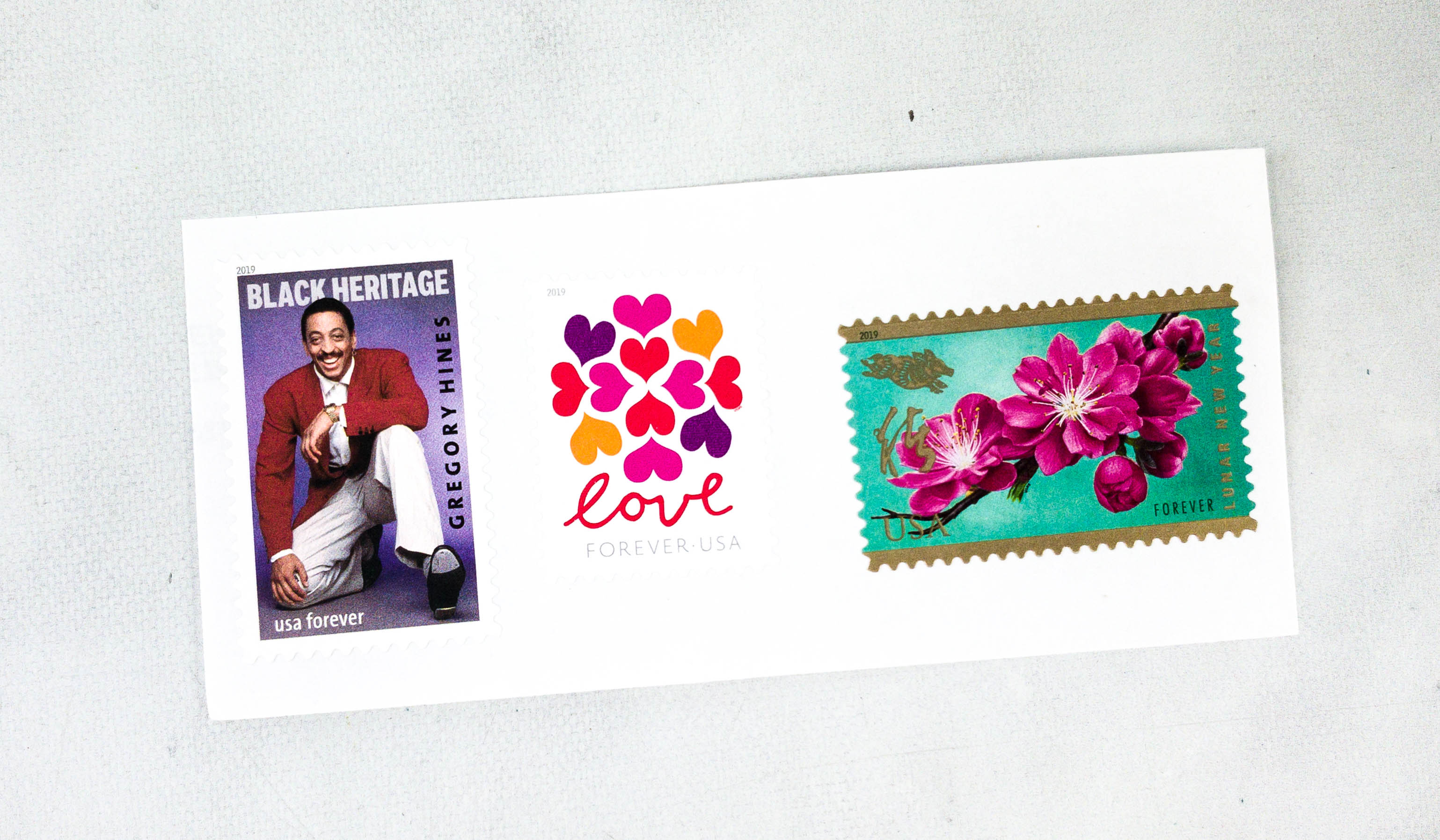 With every mailing, you will receive 3 stamps that you can mix and match with the cards. For this month, I got a stamp that features one of the most celebrated tap dancers of all time, Gregory Hines. There's also a stamp with colorful hearts, plus a bright pink peach blossoms stamp that highlights the Lunar New Year with the illustration of a boar.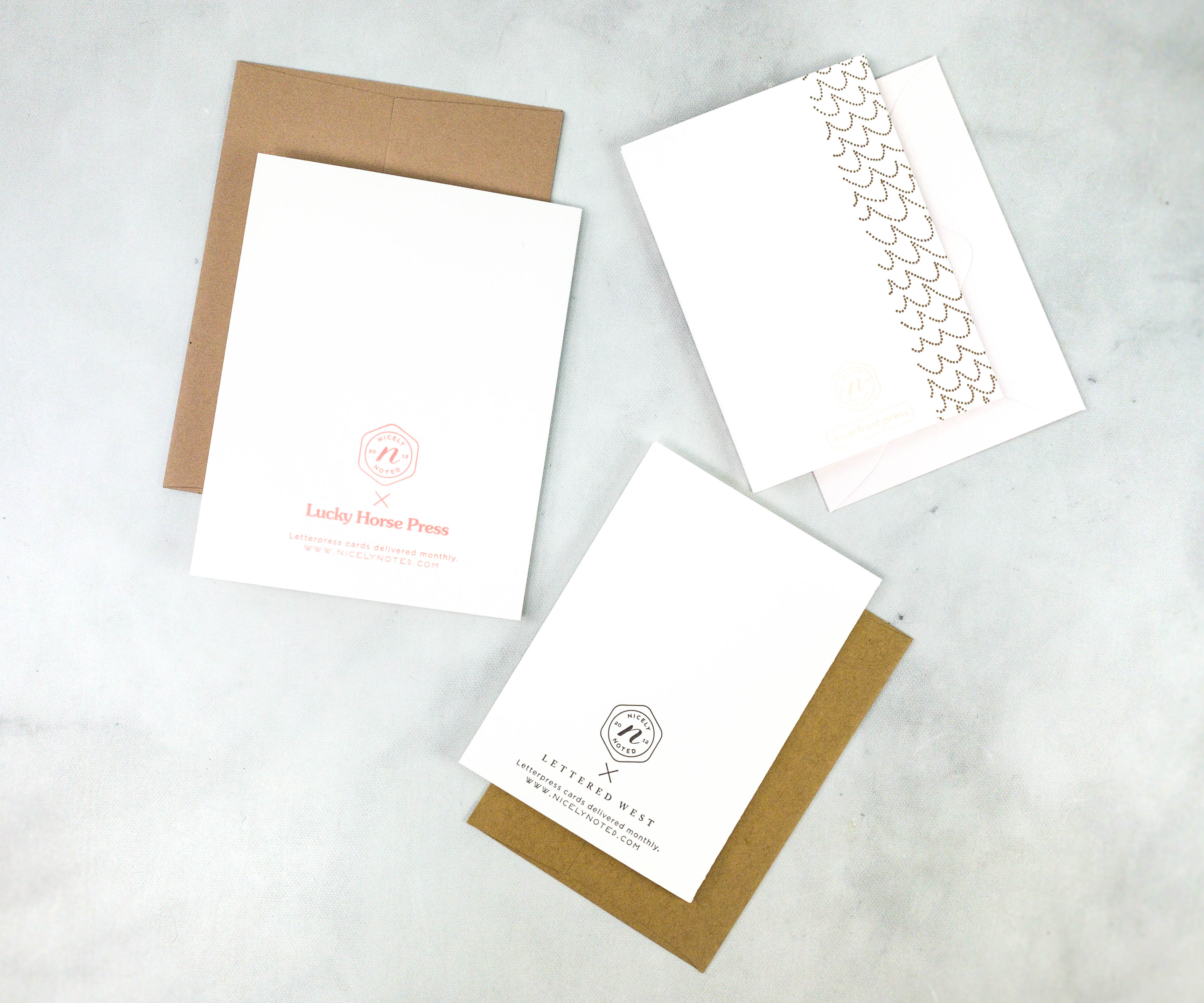 The cards are all stamped with the logo of the company, as well as the artists, so you will know where they came from. Each card also comes with its own envelope!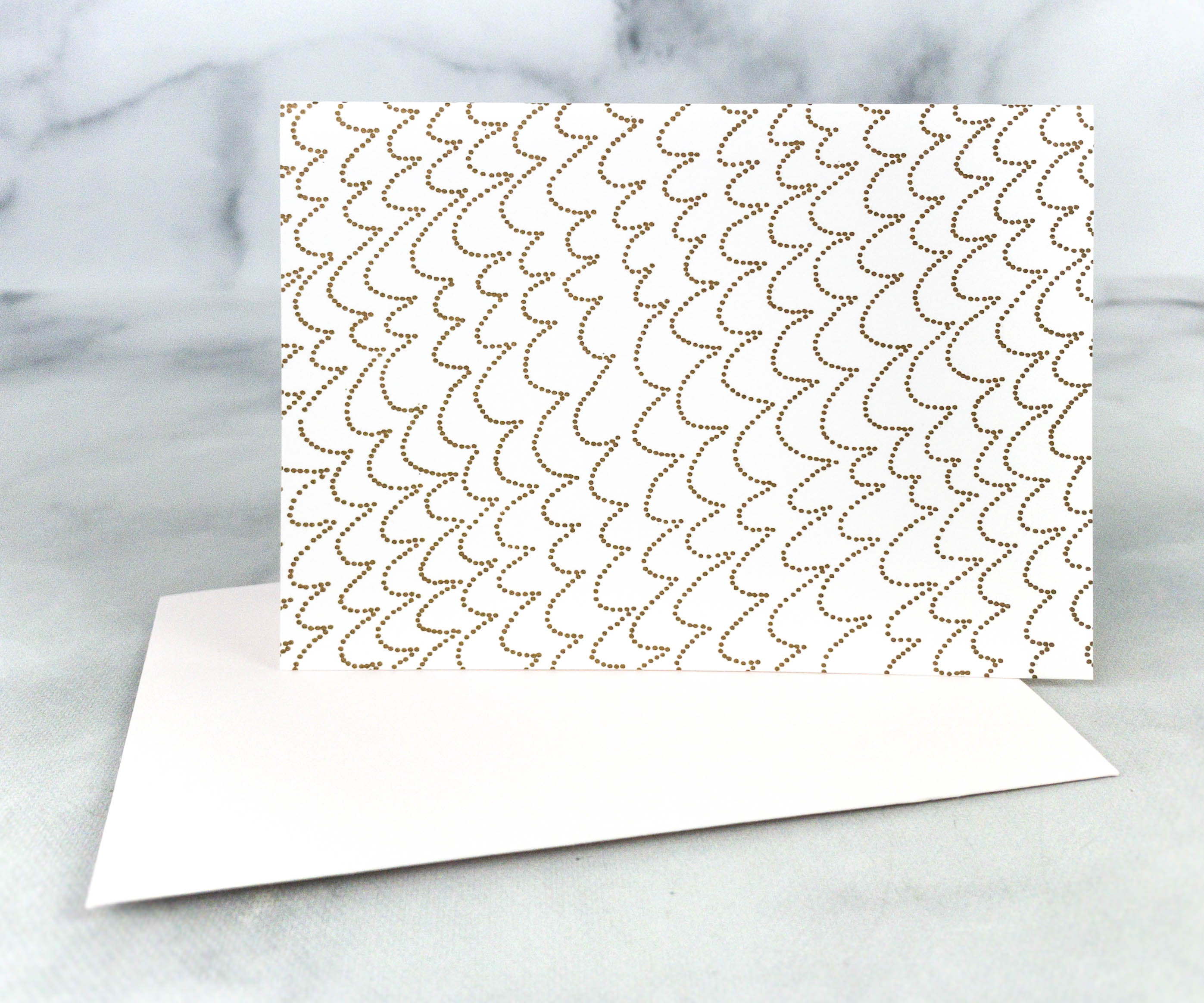 Hoarfrost Press Garlands. This card from Leslie Hickey features rows of garland. It's simple but elegant and versatile. Aside from sending holiday greetings, this card can be used even when you just want to say hello or thank you. The card is matched with a white envelope.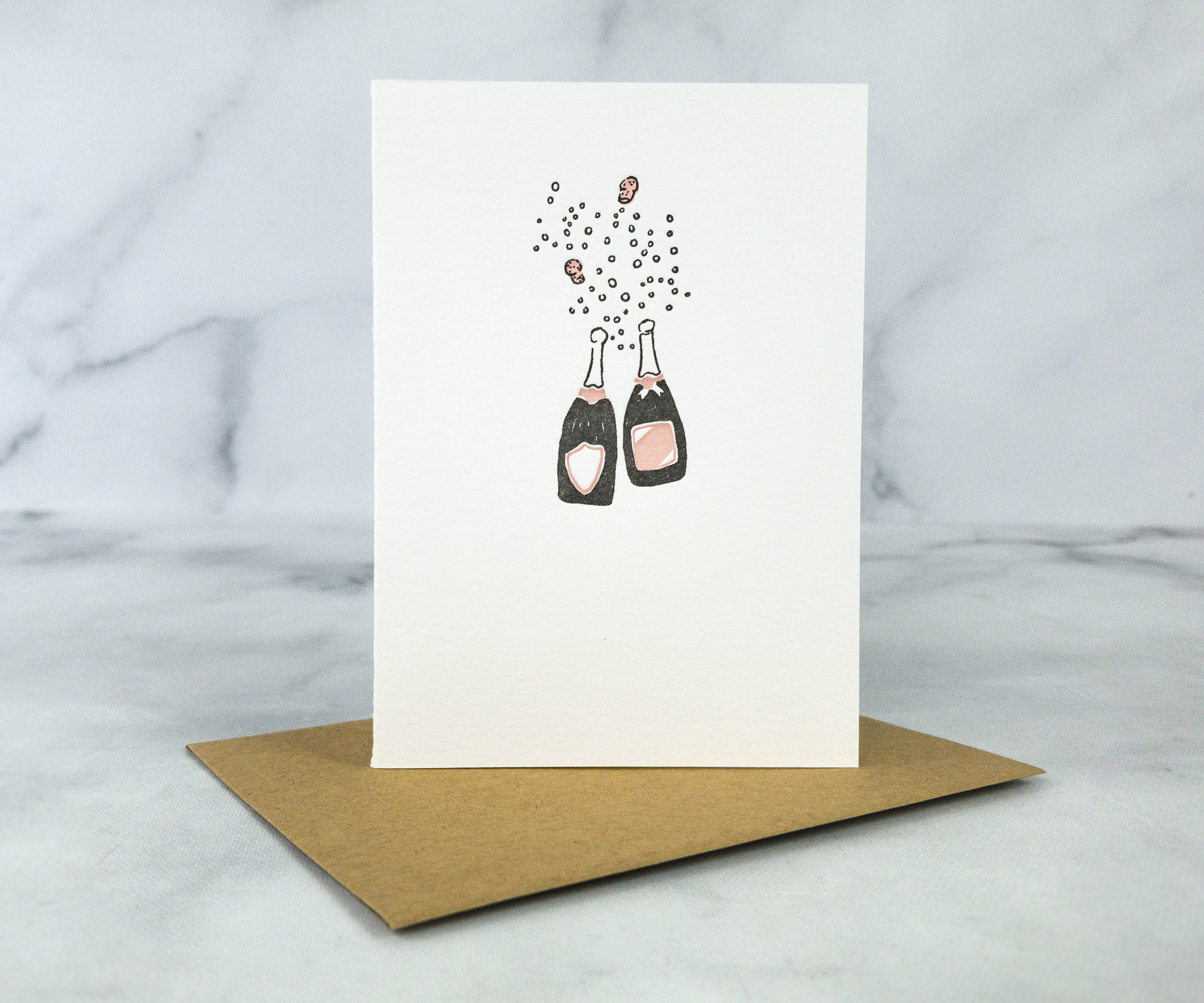 Lettered West Pop the Champagne ($5) Designed by Whitner Carlin, this card featuring two champagne bottles is perfect for any celebration! It's the best card to send to a friend or a family to celebrate the holidays or even small victories in life! It also comes with a brown envelope where you can tuck it in.
Lucky Horse Press Felice Fiestas ($5) This card speaks a lot about the festive season! The cactuses serve as the Christmas trees and they're decorated with festive lights. It also has the word Felices Fiestas at the bottom, which means Happy Holidays! The card is paired with a simple brown envelope as well.
Nicely Noted's collection of cards this month is perfect for the season. All cards came with envelopes and stamps so I can easily send them whenever I want to! Writing messages makes them more personal, and gives just the perfect kind of comfort, especially these times. What I also like about this subscription is that they feature different artists each month! If you're looking for ways to send love and care for loved ones while supporting local artists, this makes one of the best options!
What do you think of this month's cards?