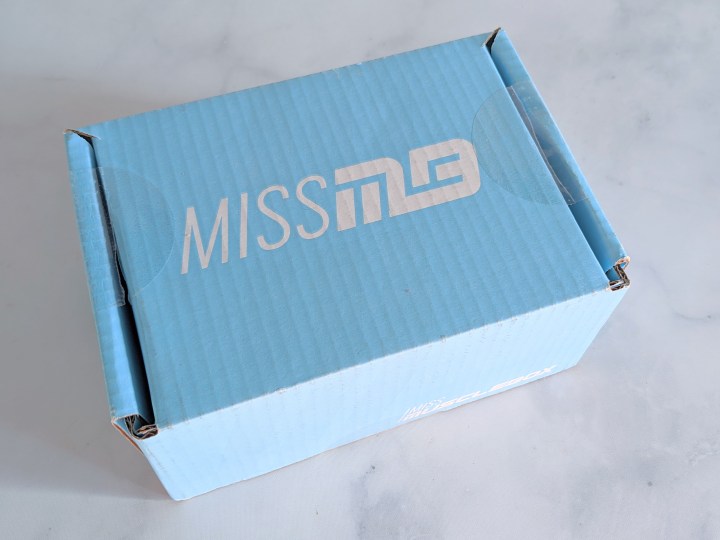 Miss MuscleBox is a women's subscription box tailored for women who want to get fit, tone up, and get active. Each month, you will receive new apparel (shirt, leggings, shorts, sports bra, etc.), gym equipment, snacks, and other goodies to keep you motivated at the gym. A monthly workout will also be included to add some variety to your gym session. The box is $22.99 + shipping a month. The company also offers a box geared for men (MuscleBox) and the Protein Box, a box entirely focused on proteins.
DEAL: Get $10 off your first box! Use the coupon code HS10 at checkout.
This month's theme is a "3-month Winter-Shred Challenge".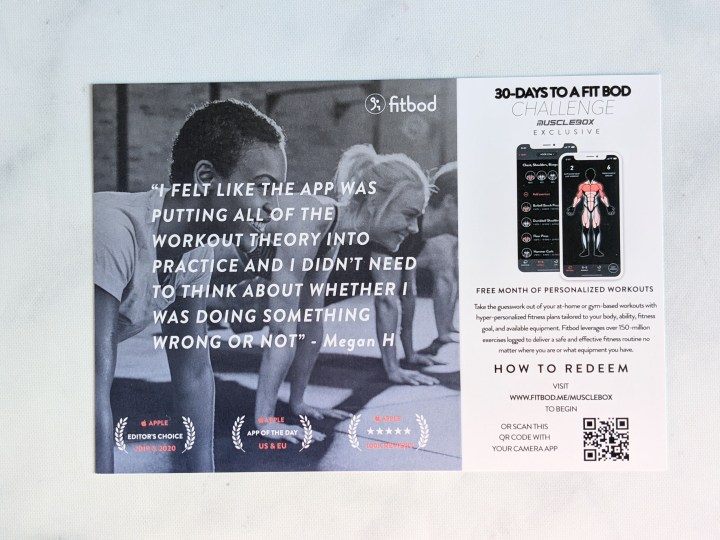 The information card offers a free month of personalized workouts from the fitbod app.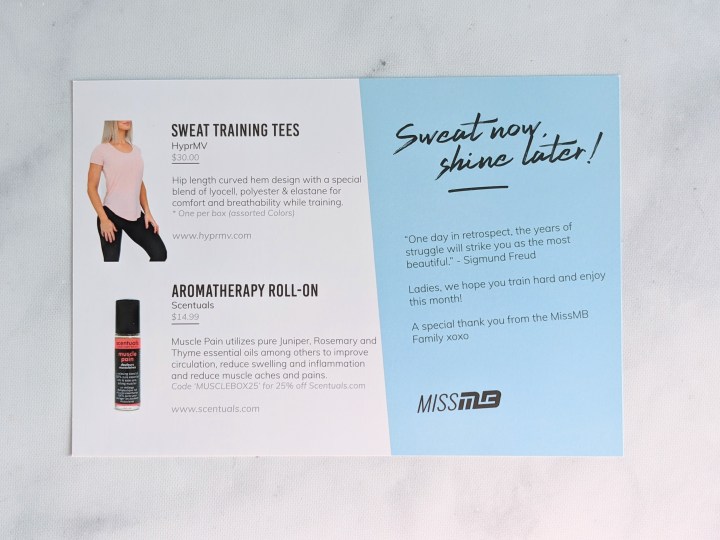 The other side of the card gives us a bit more info on the two main items in this month's box : a Sweat Training Tee and an Aromatherapy Roll-On.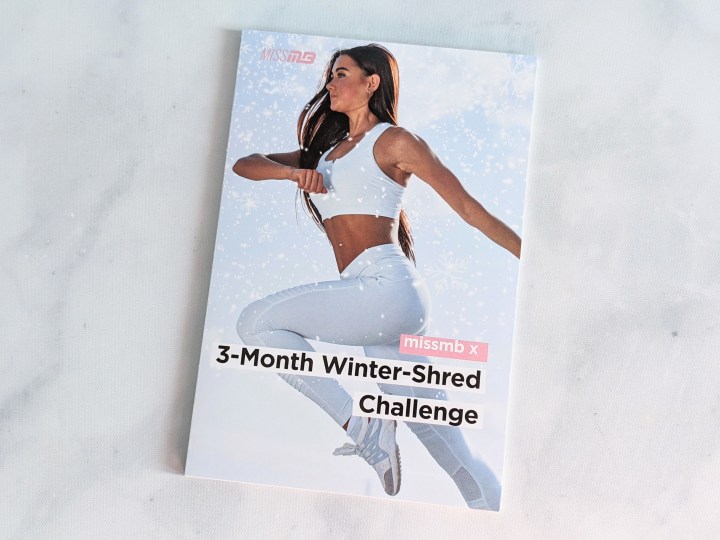 This month, we are challenge to a 3-month Winter-Shred Challenge.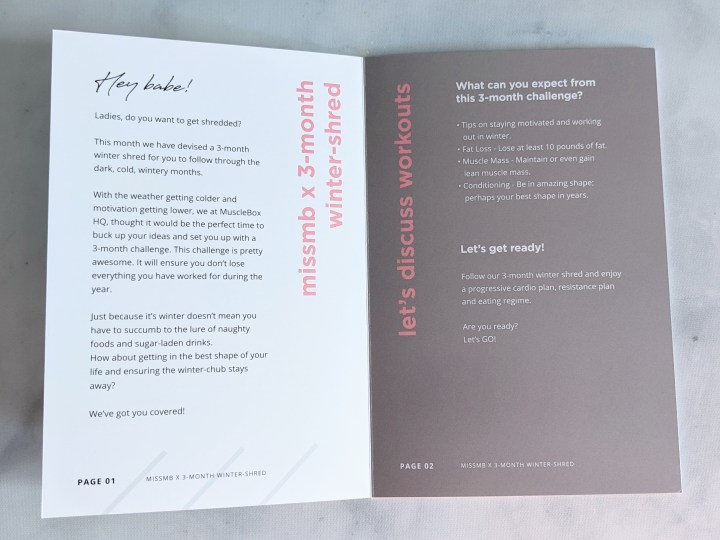 The workout card's welcoming words welcome us to a 3-month winter shred to help us go through the dark, cold and wintery months.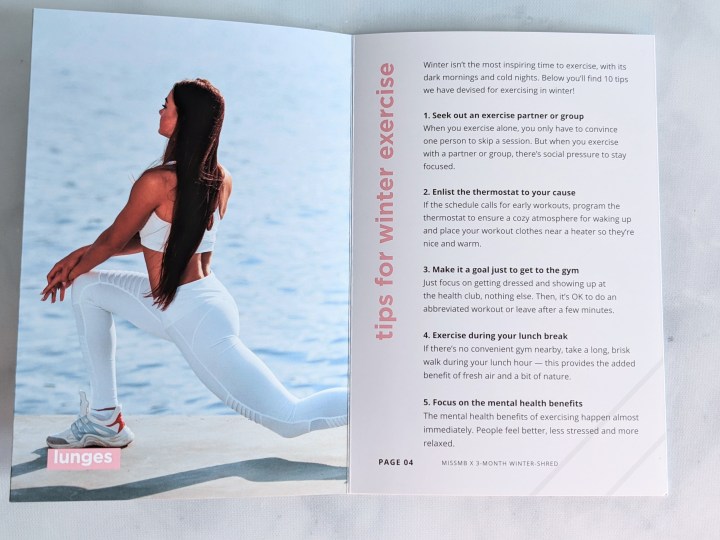 There's a list of tips for winter exercises, such as programming the thermostat to ensure a cozy atmospher for waking up, exercising during your lunch break, and swimming in a warm pool.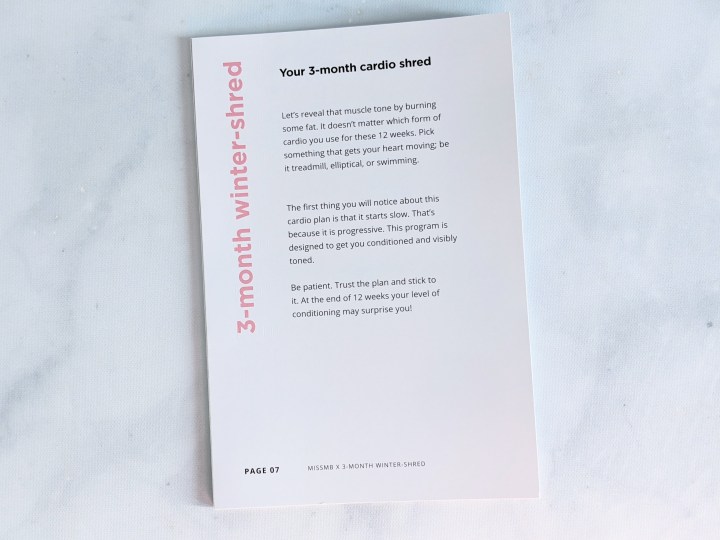 The 3-month winter-shred involves some cardio, be it treadmill, elliptical, or swimming.
The plan is laid out with cardio and resistance training. The next pages include a weakly breakdown for the resistance training.
And there's also a 3-month eating regime. This plan is to loose at least 10 pounds of fat while maintining or even gaining muscle mass.
Hypr MV Sweat Training Tee. Subscriber will have received this shirt in assorted colors, including pink and blue.
I love the color and the fabric is sooooooo soft! It's comfortable enough to workout, to lounge, to pair with jeans.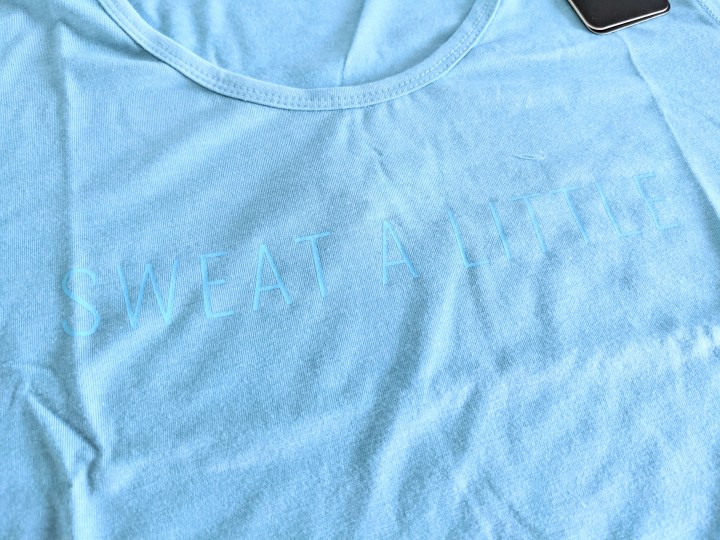 It says "Sweat a Little" on the front. I like how subtile it is, it's easier to wear it casually without being loud about my fitness!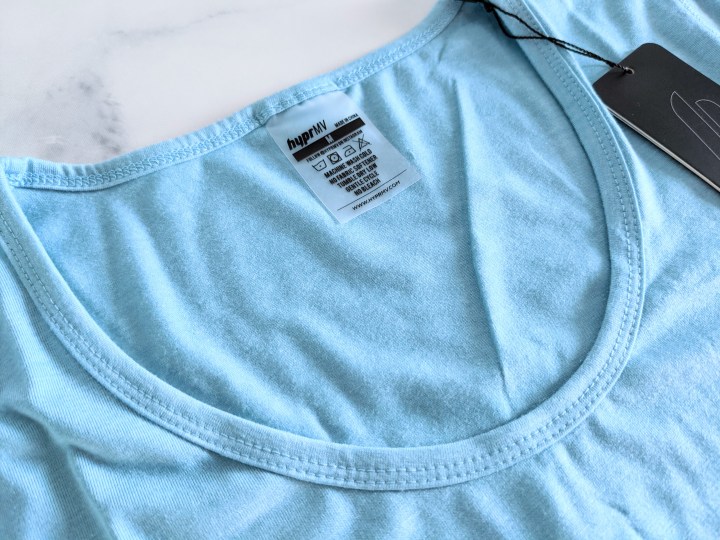 It's made of a blend of Polyester, Lyocell and Elastane. Did I mention how soft it is? It's going in my favorite pile, for every day wear.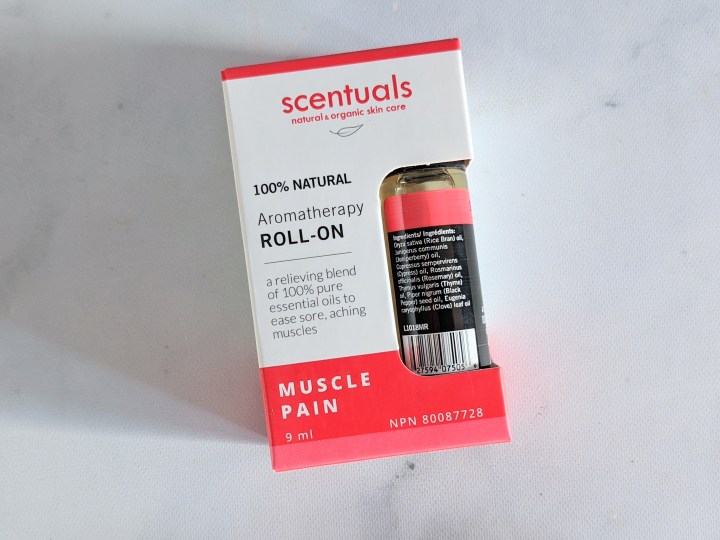 Scentuals Aromatherapy Roll-On. This roll-on is to soothe muscle pain using pure juniper, rosemary and thyme essential oils. Together, the are used to improve circulation, reduce swelling and inflammation and reduce muscle aches and pains. A 25% off code was also inculded to the scentuals store.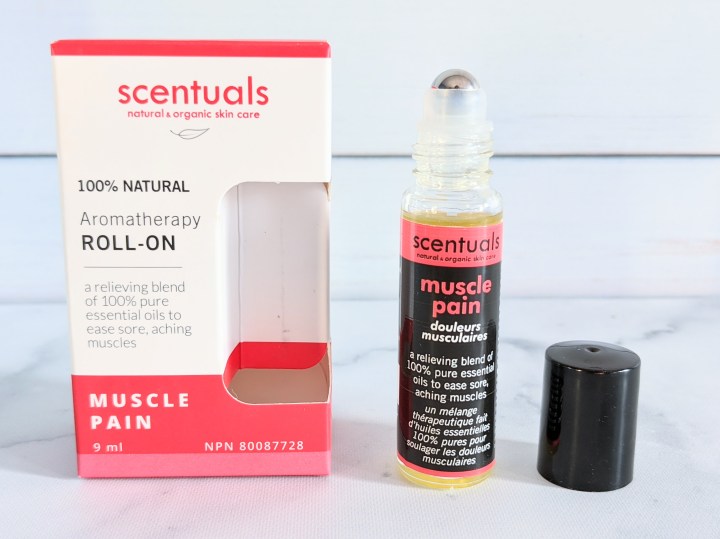 It smells amazing! I love getting recovery items in my boxes and this one looks quite interesting. I'm someone who gets DOMS regulary, so I'm always looking for something to help. This is a small roller, easy to carry around, but some of us would definitely need more!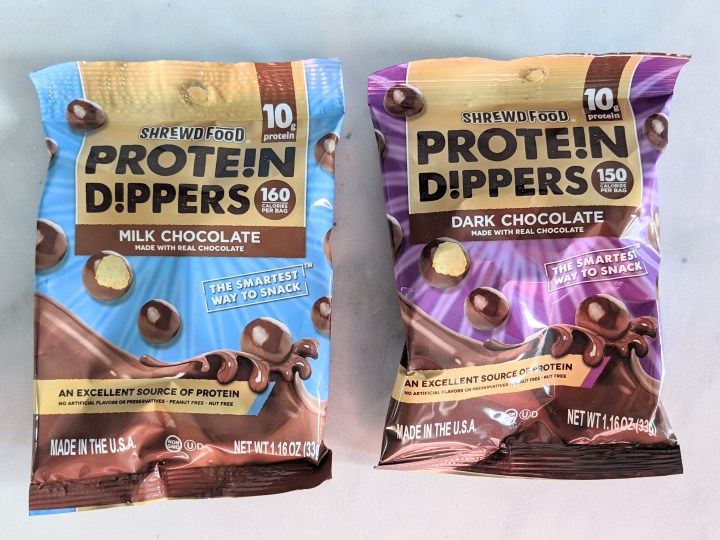 Shrewd Food Protein Dippers – Milk Chocolate and Dark Chocolate. 10g of protein for 160 calories, these protein dippers are made with real chocolate! The protein comes from the milk protein isolade and they also contain 2g of proteins. These have a satisfying crunch and reminds me of malteser.
Mutant Protein Brownie. This soft-baked protein brownie has 20g of protein for 220 calories. It tastes like a nice brownie.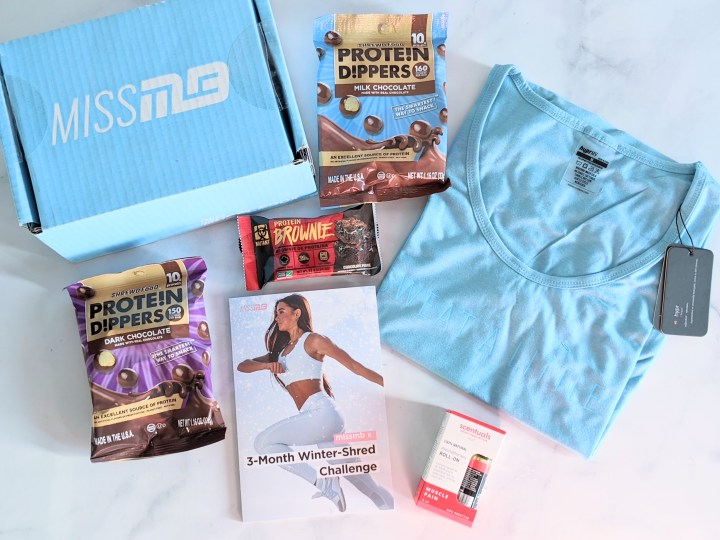 I really enjoyed this month's Miss Muscle Box. I love how soft and versatile is the t-shirt and the treats, although all chocolate flavored, are nice and fits into the 3-month Winter-Shred Challenge. I also really appreciate the addition of a recovery item, such as the roller. I don't mind getting more of these items in future boxes. Overall, a great box.
What do you think of Miss Muscle Box?