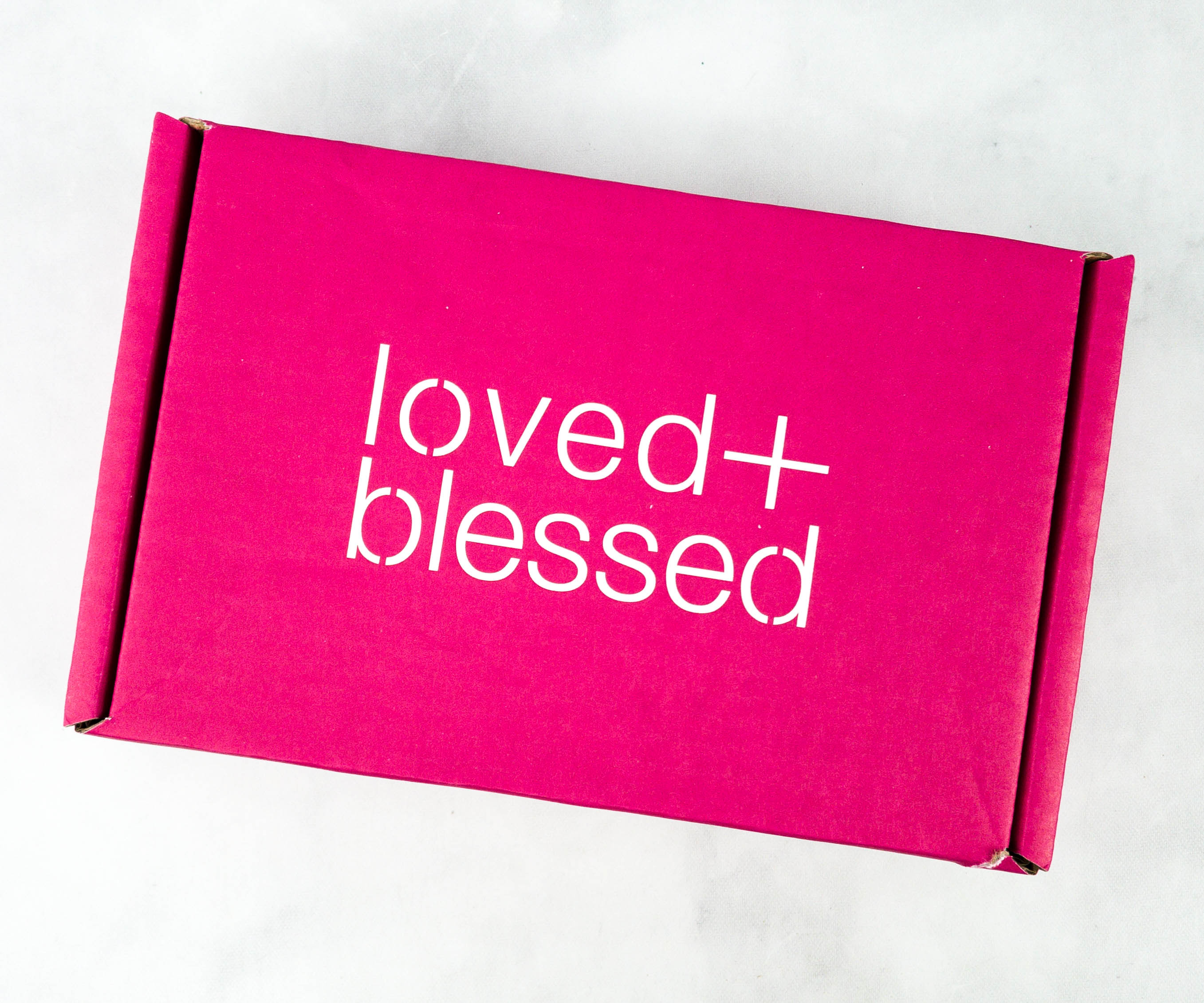 Loved + Blessed is a monthly membership and Christian subscription care package for women who want to live life encouraged. Aside from the box of encouragement, subscribers will also receive access to a blog article, a 4-week life appreciation workbook, 4 video lessons, an online fellowship in their private community, and access to their library of past videos and workbooks. A month-to-month subscription costs $25 and you can also opt to get a 3-month prepaid subscription for $60, which means you'll save $15!
DEAL: Get $5 off your first box! Use coupon code HELLO5. Cannot be combined with other offers.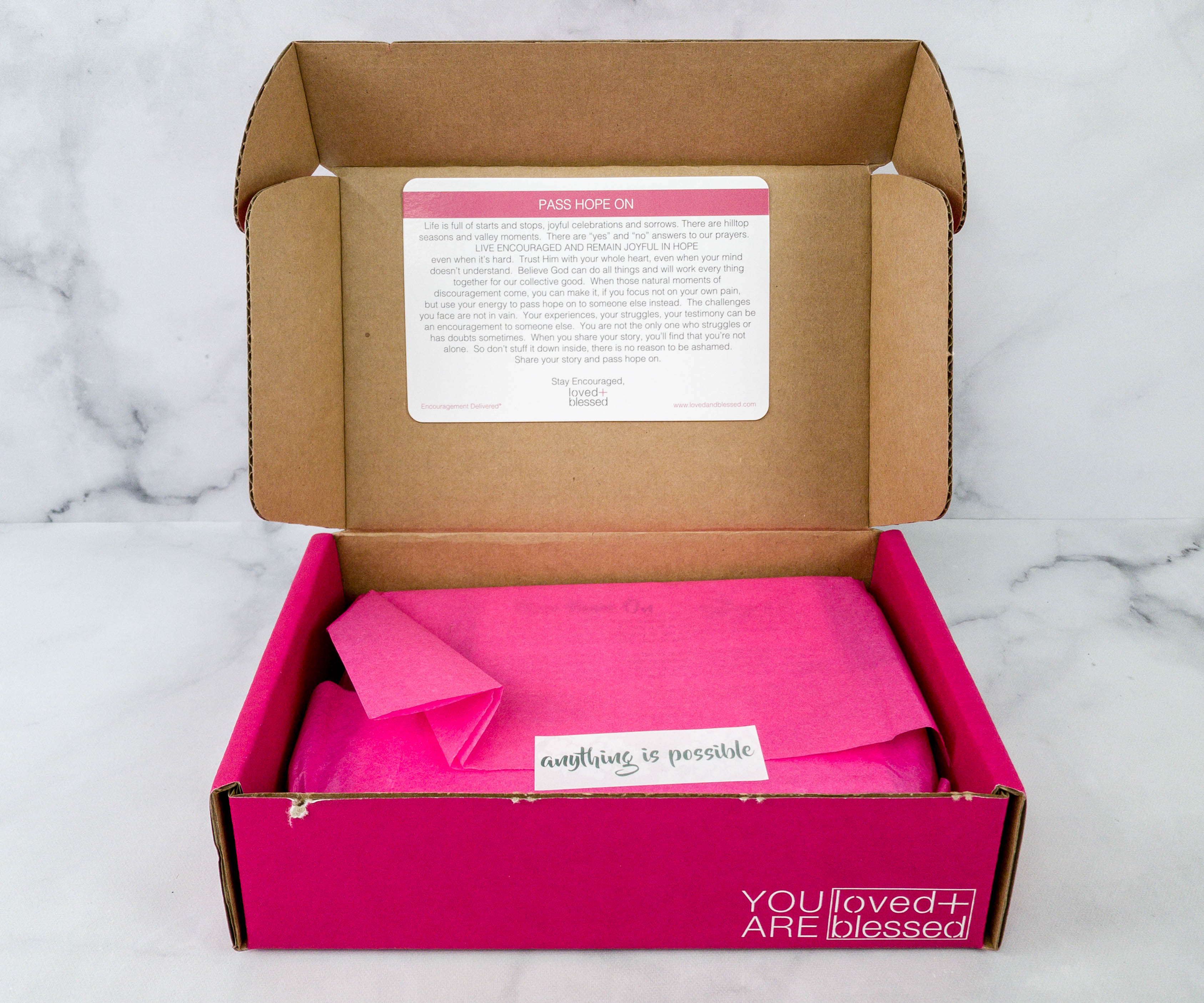 The items were packed with bright pink wrapping paper.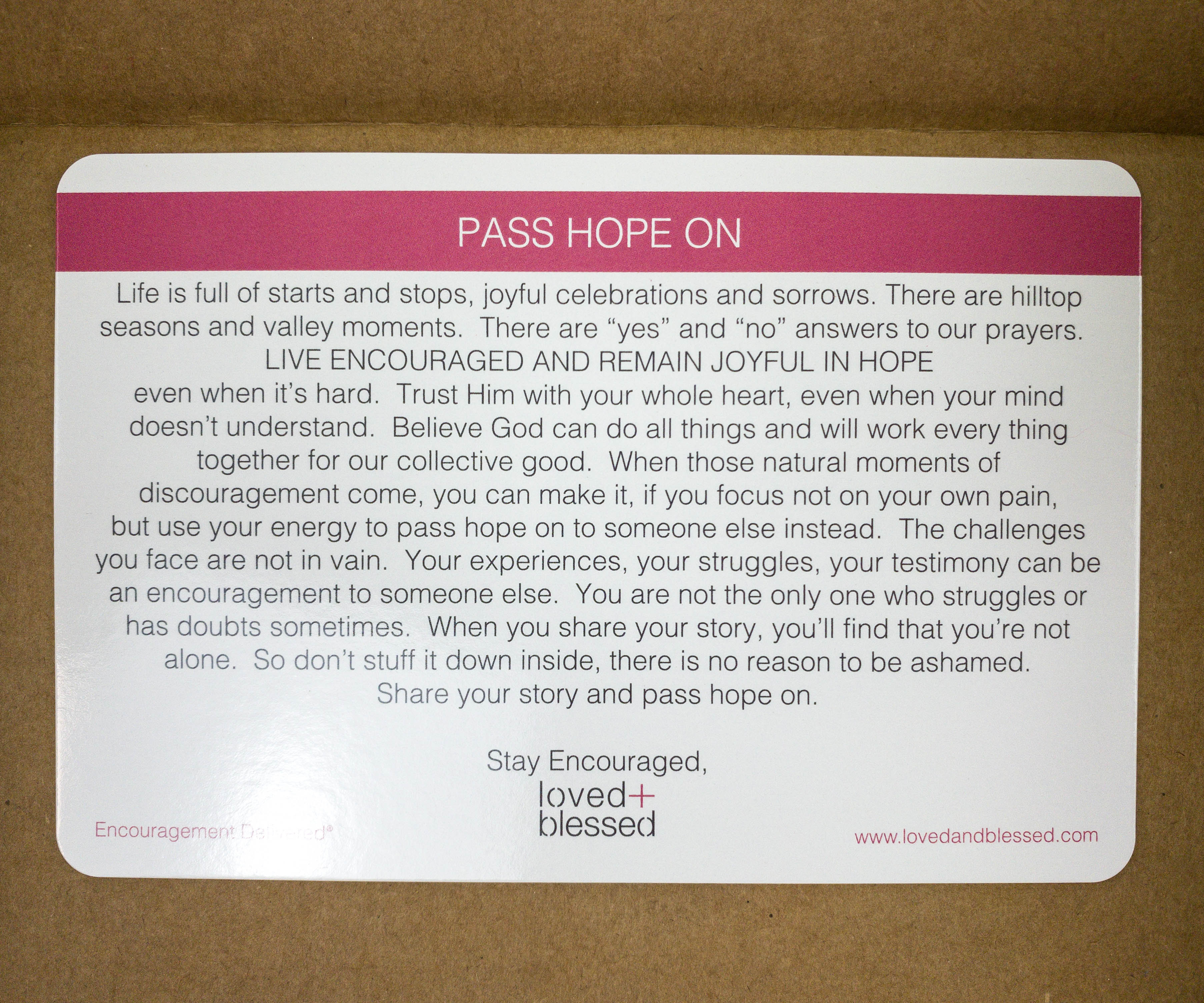 This month's theme is PASS HOPE ON.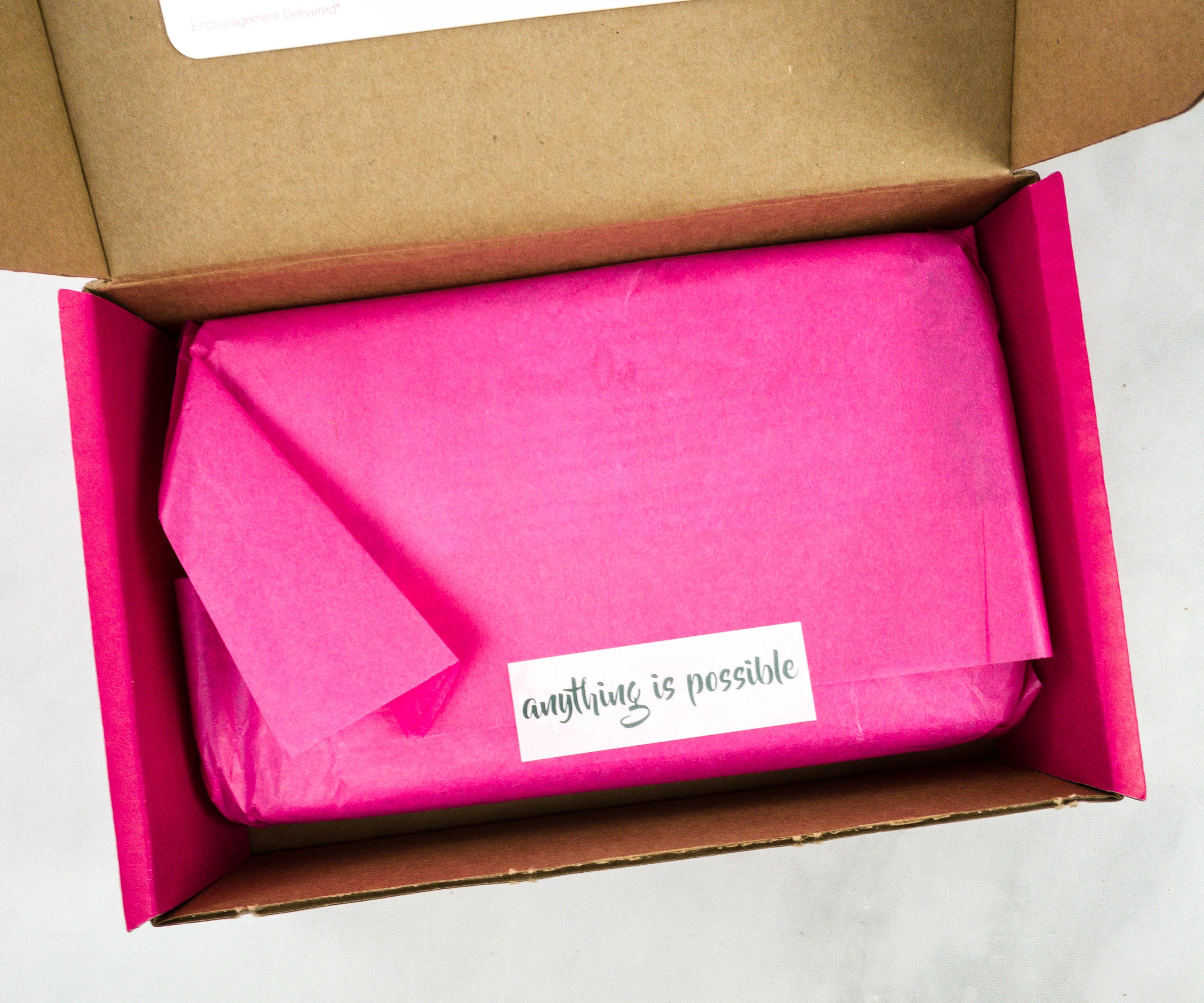 There's a sticker that seals the wrapping paper. It says "Anything is possible".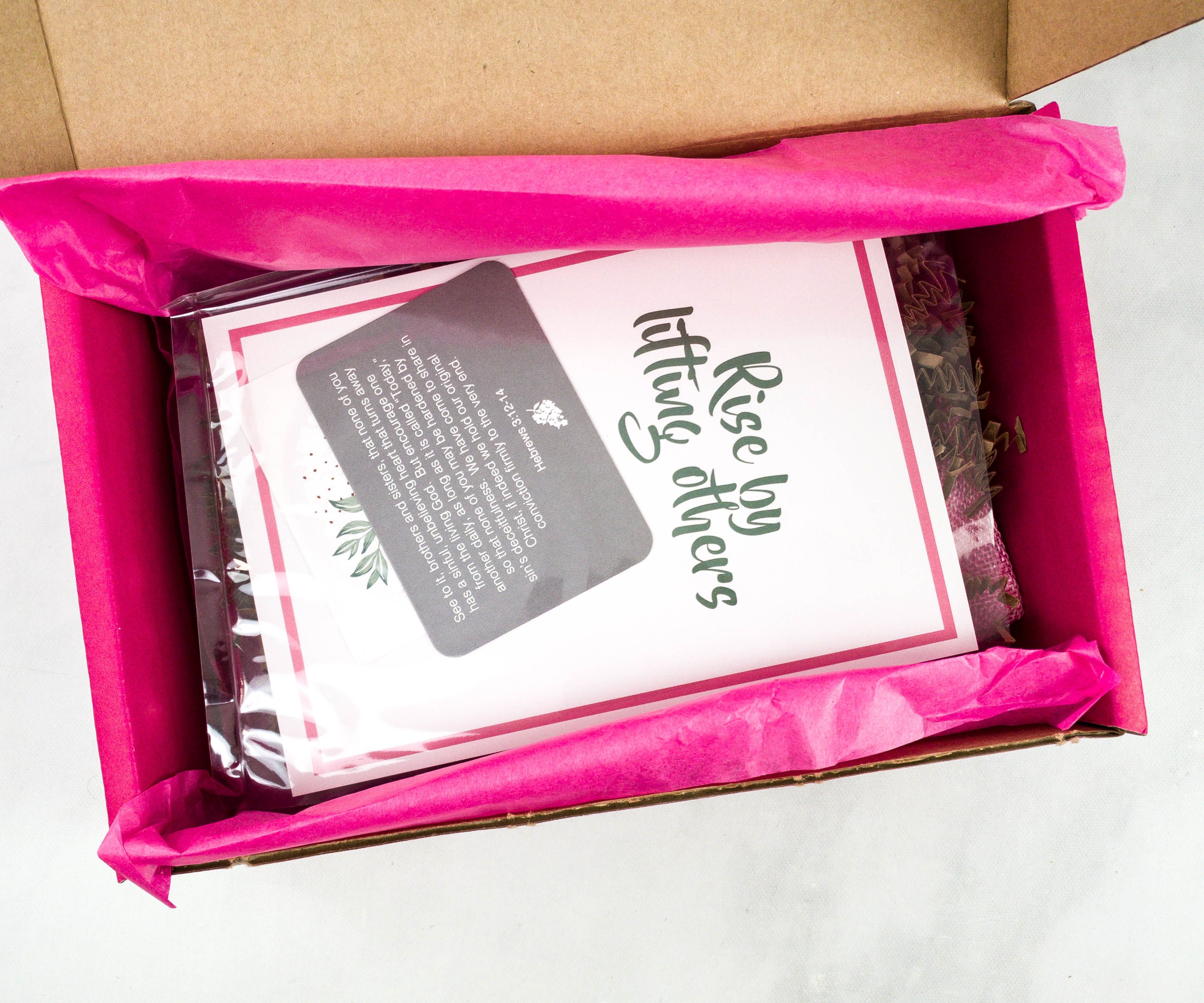 The items were also cushioned with brown squiggles.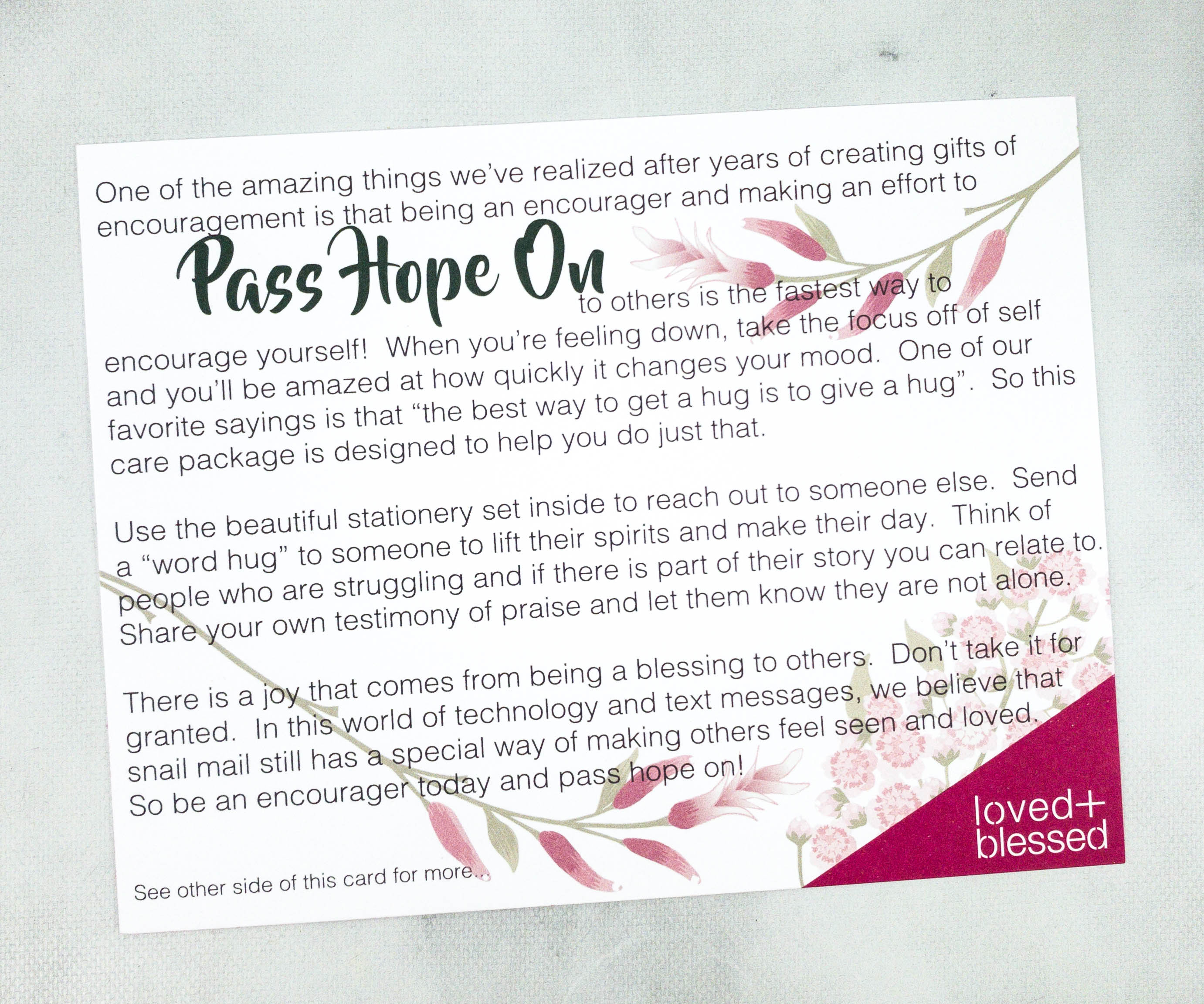 The card features a lot of nice things about this month's box and theme.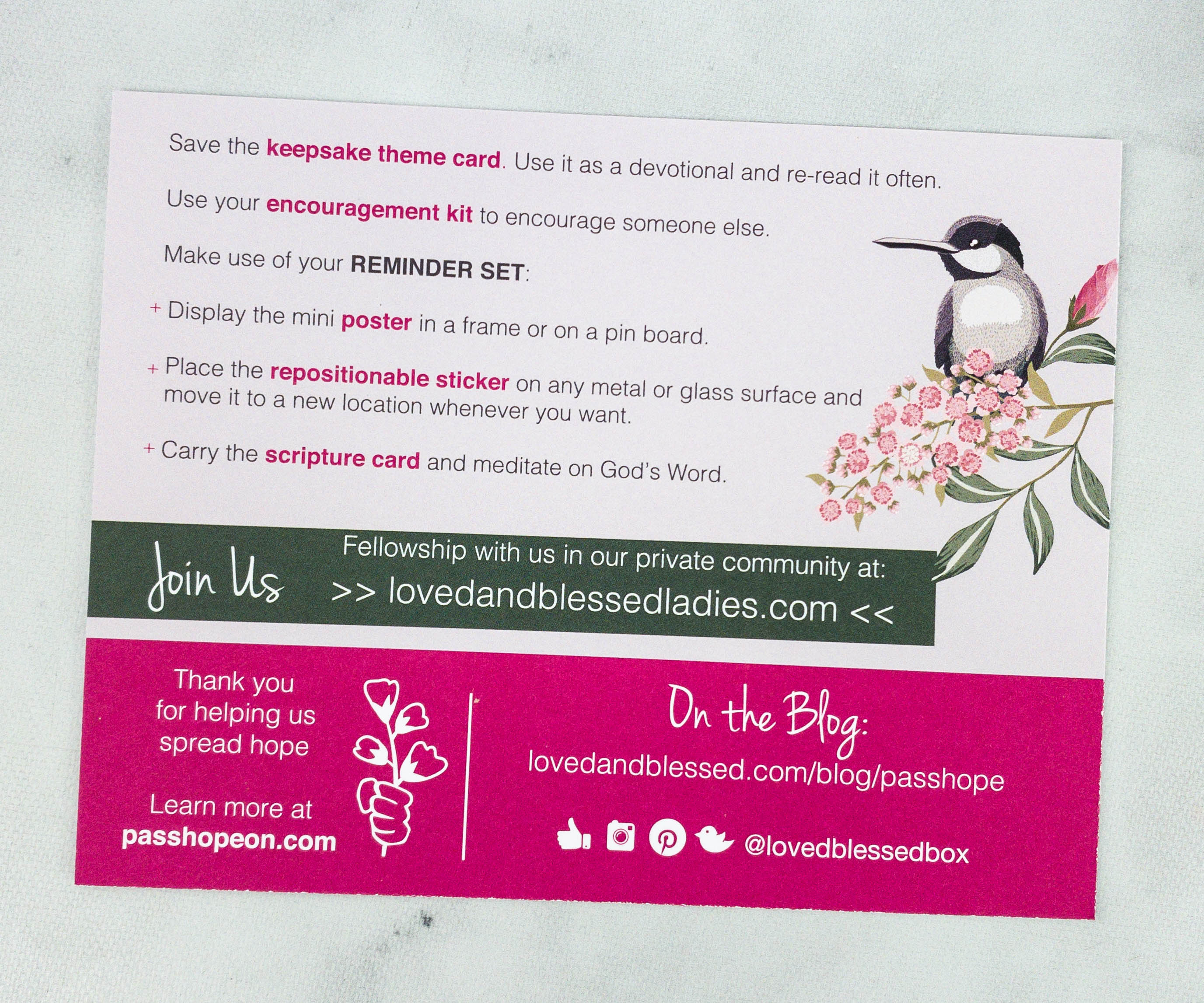 Listed at the back of the card are some reminders about the items inside the box.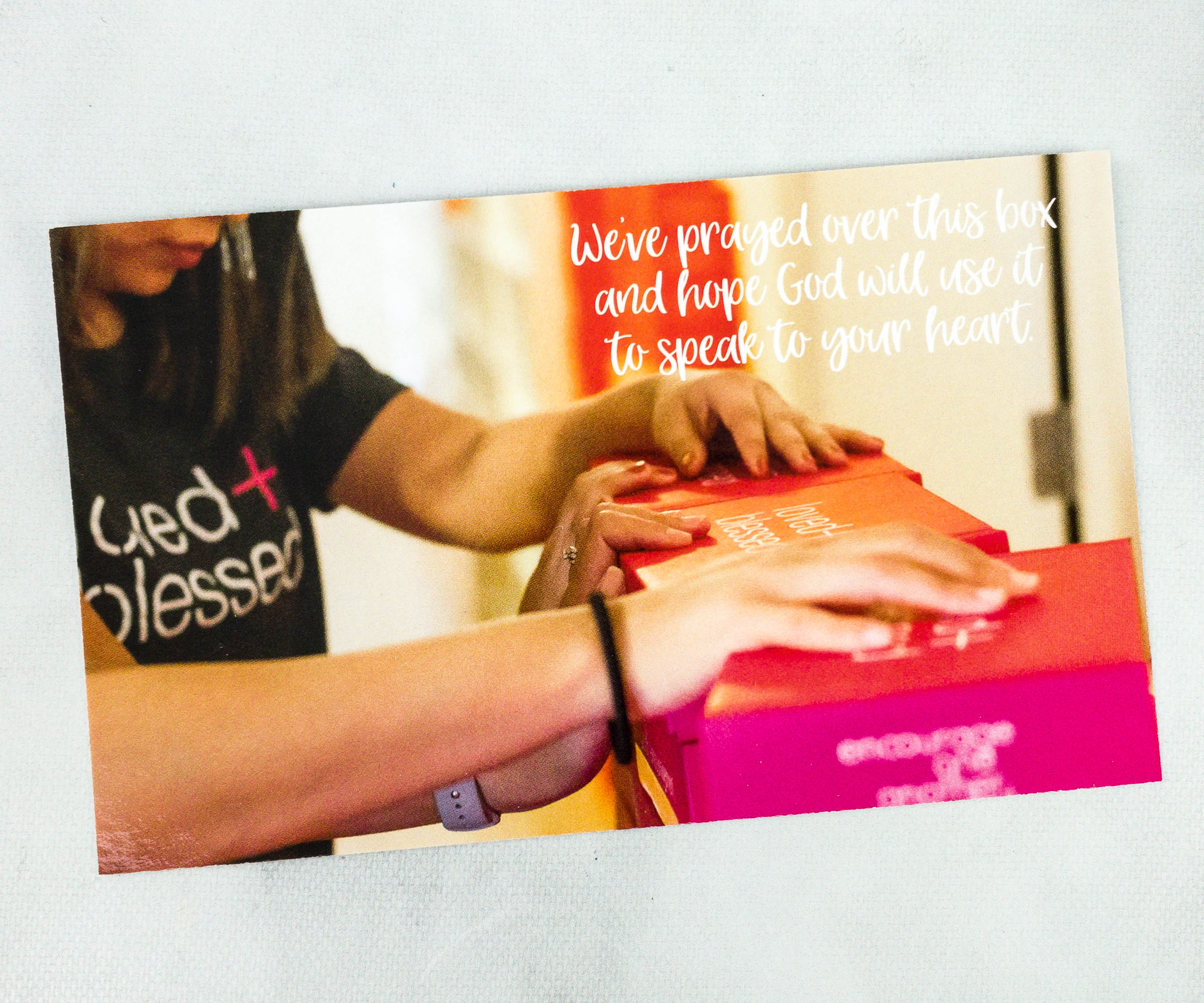 Here's another info card! It features a heartwarming message:
We've prayed over this box and hope God will use it to speak to your heart.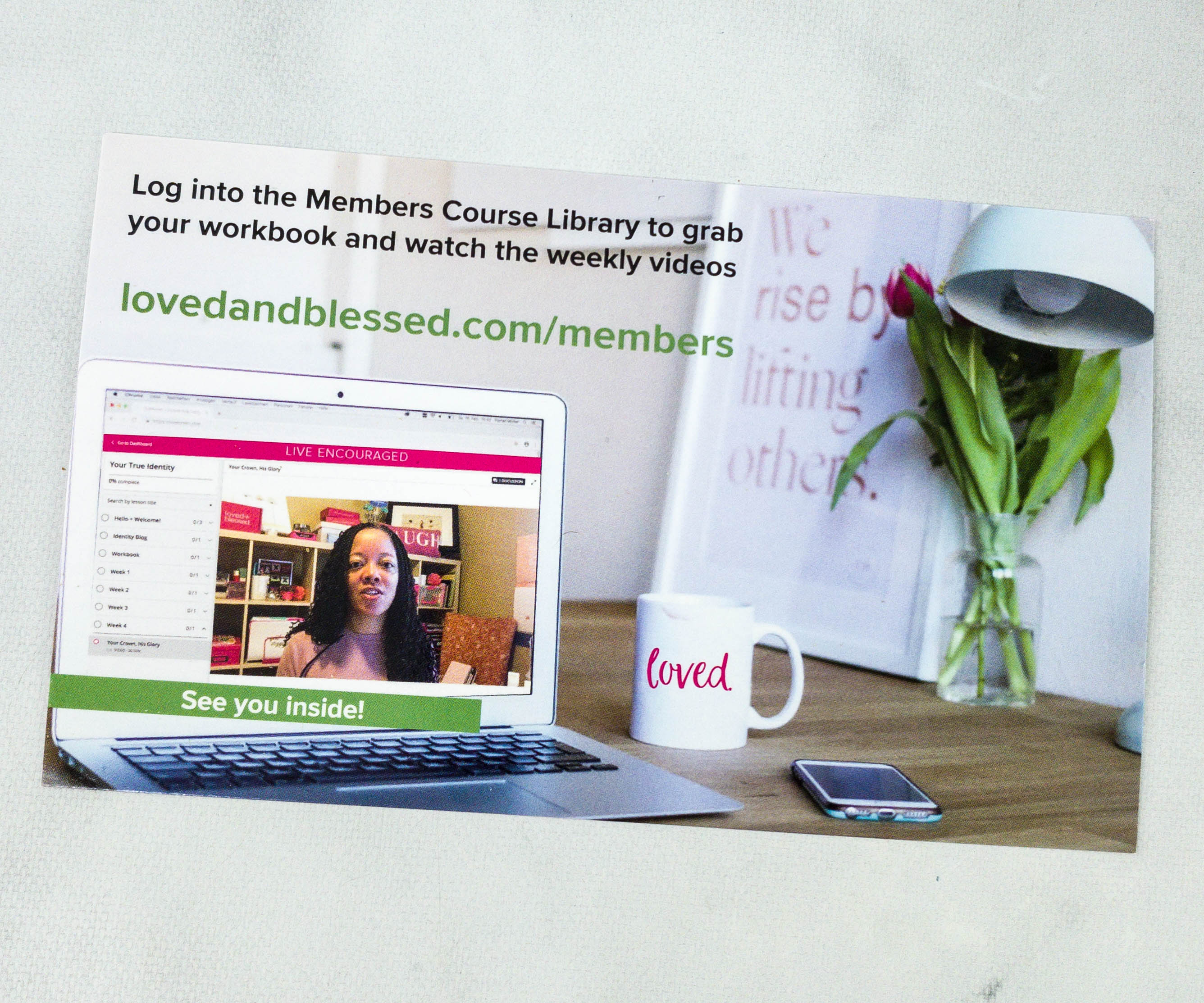 On the other side of the card, there's a reminder to log into the Members Course Library!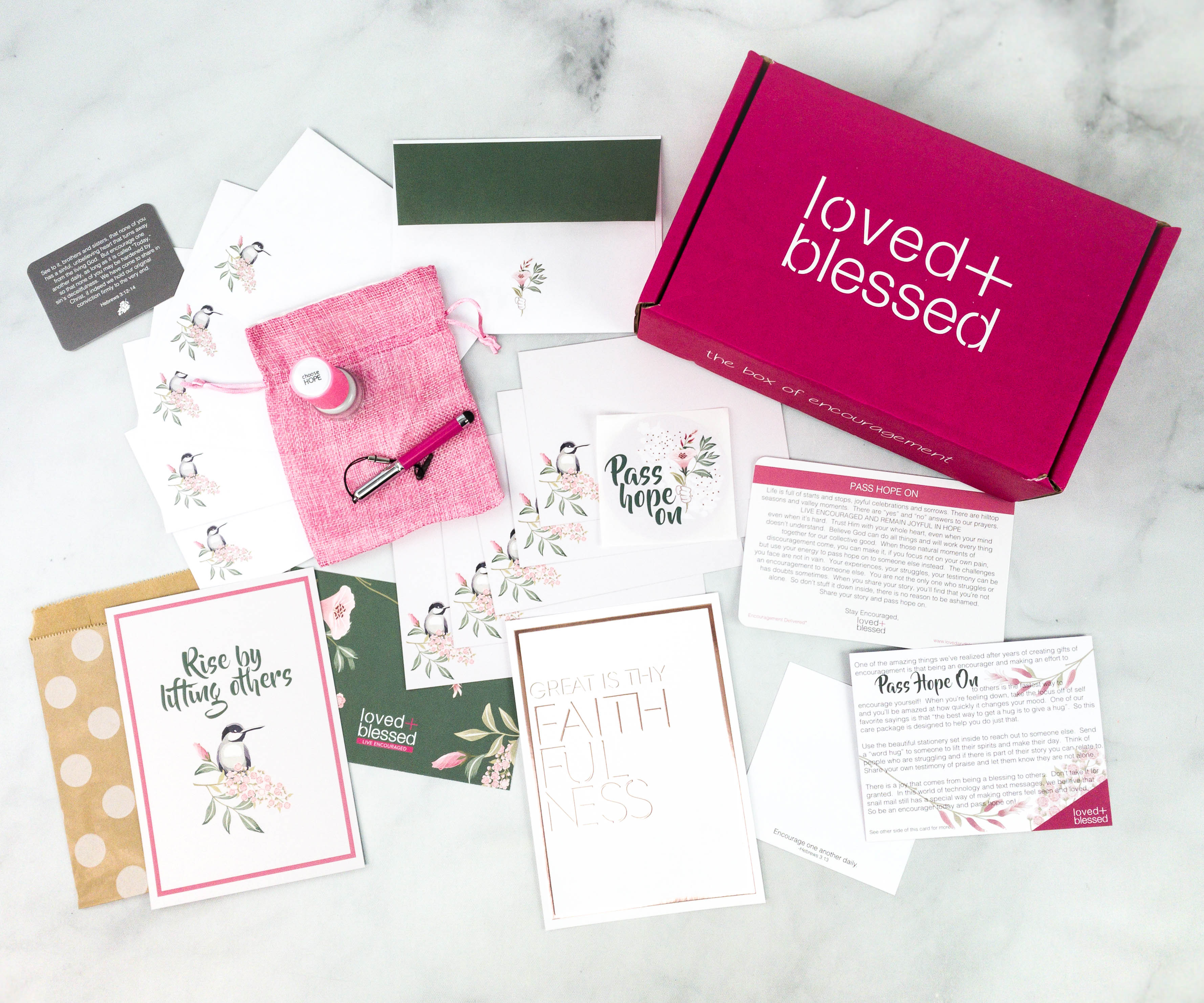 Everything in the December 2020 box!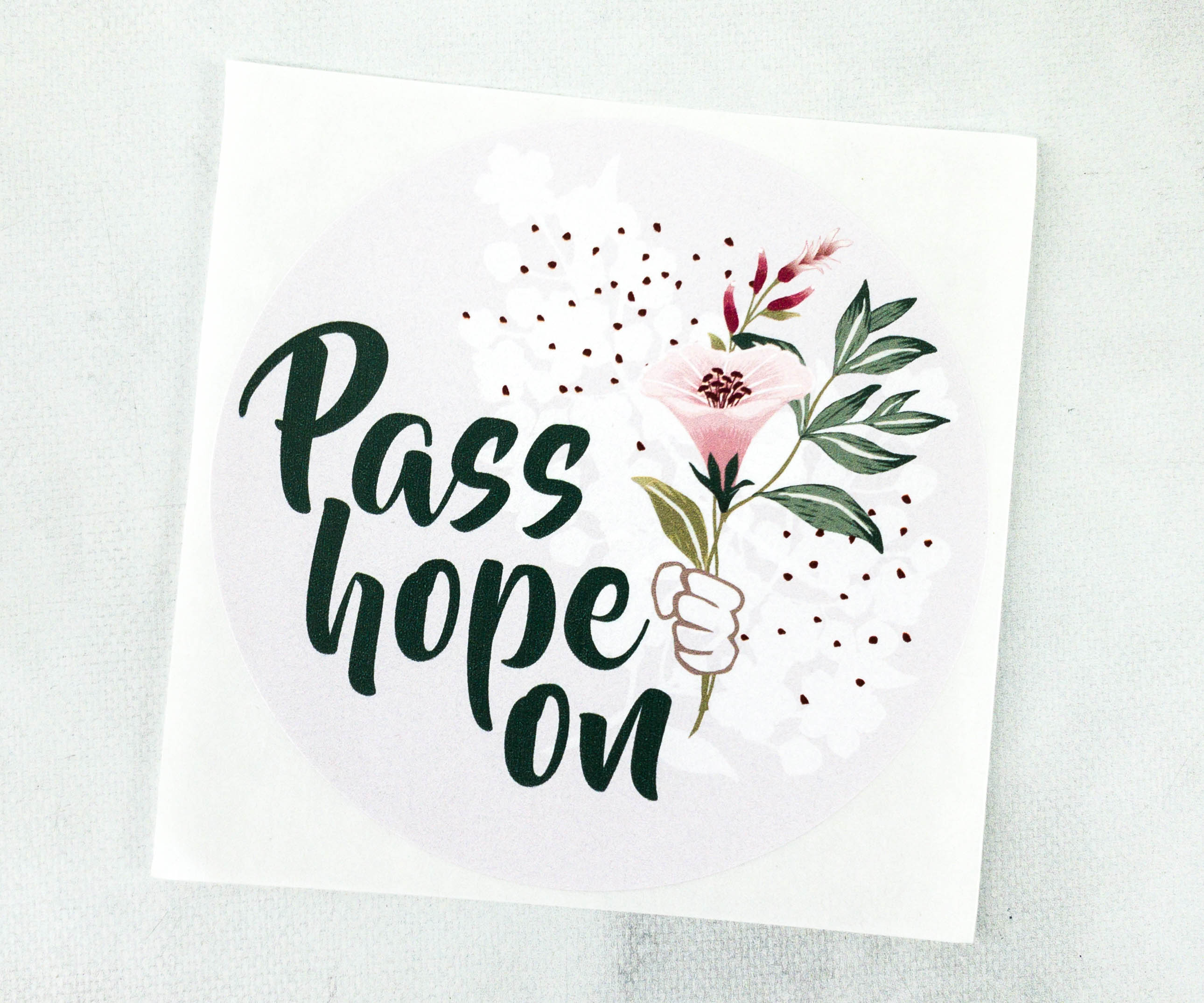 Repositionable Sticker. The sticker for this month reminds us to "pass hope on". No matter what circumstances we are in, it's always nice to share all the hope in the world with everyone.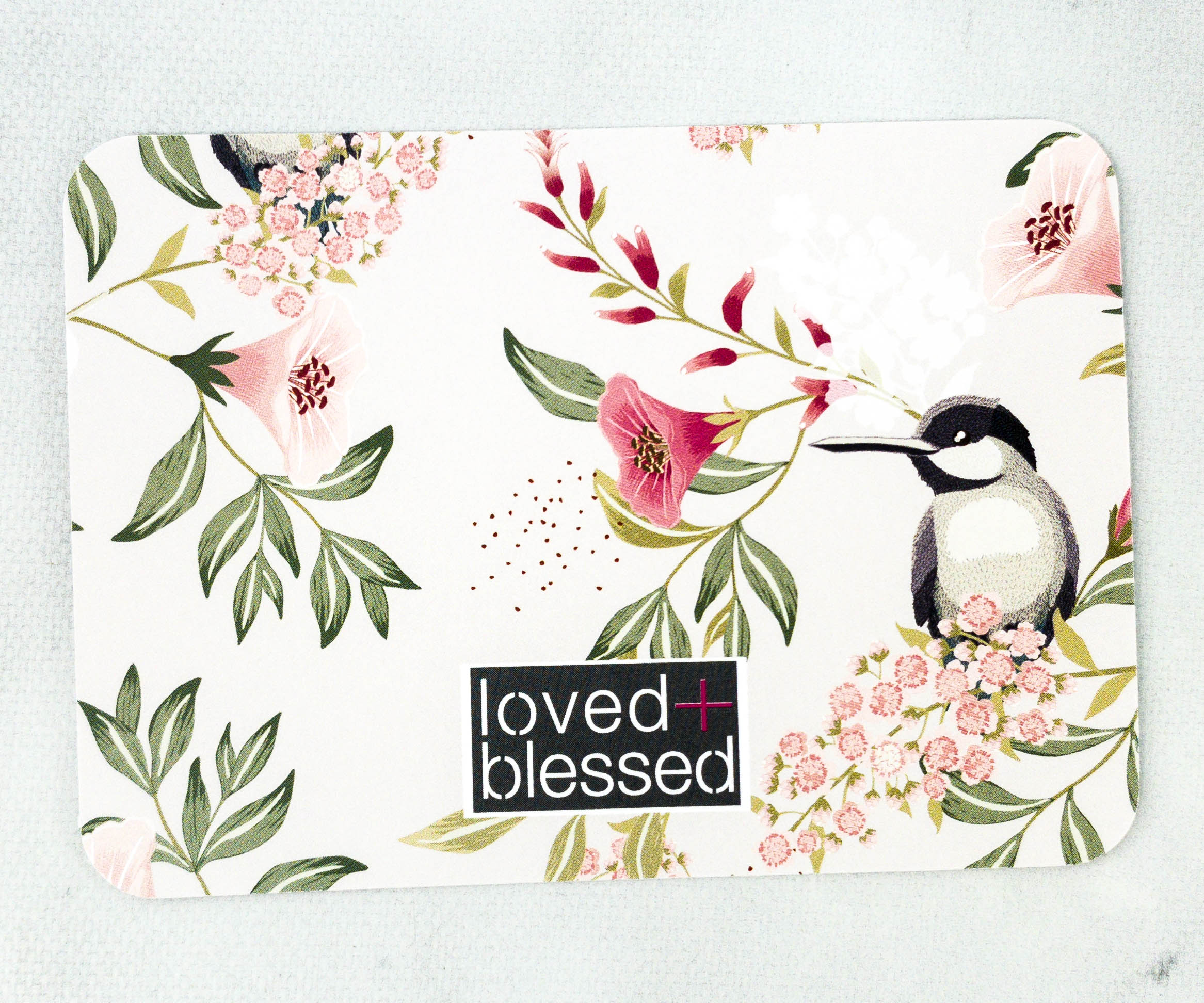 Scripture Card. Every box contains a scripture card. This month, the card looks lovely with floral prints and a bird!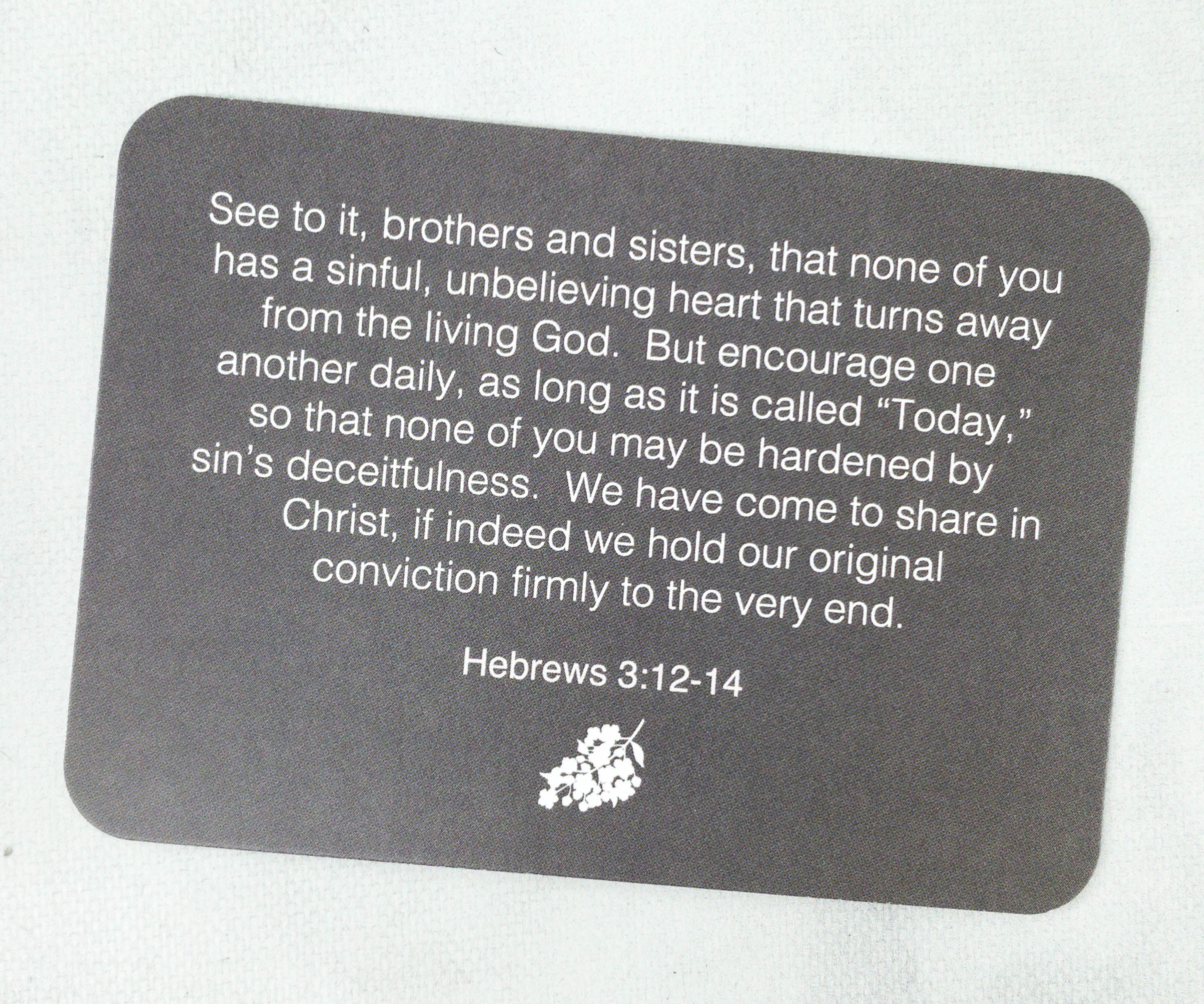 The scripture on the flip side is from Hebrews 3:12-14.
See to it, brothers and sisters, that none of you has a sinful, unbelieving heart that turns away from the living God. But encourage one another daily, as long as it is called "Today," so that none of you may be hardened by sin's deceitfulness. We have come to share in Christ, if indeed we hold our original conviction firmly to the very end.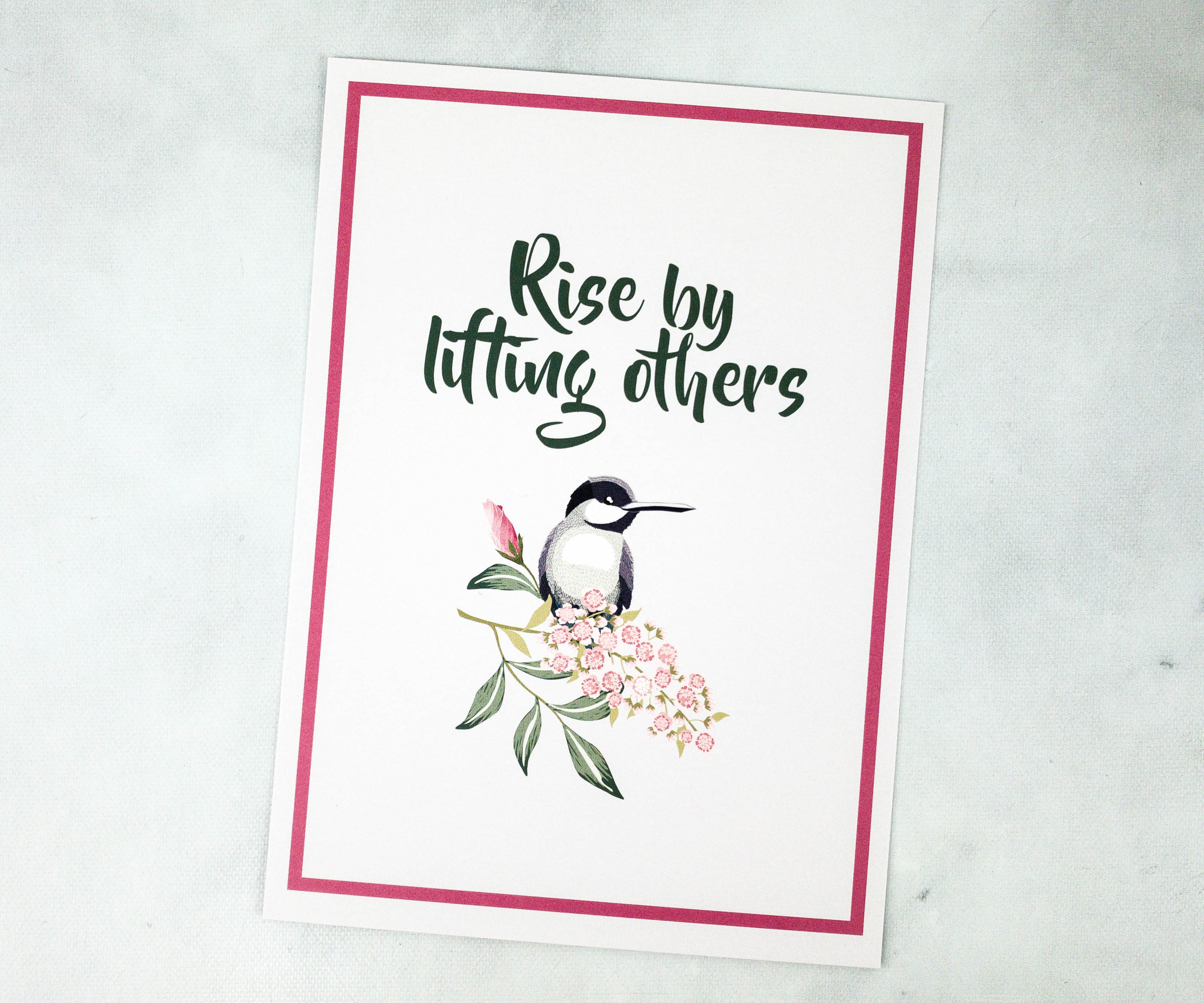 Poster. I also love that every package includes a poster. This month's poster symbolizes hope and encouragement and has the same design as the scripture card, plus an inspiring text that says:
Rise by lifting others.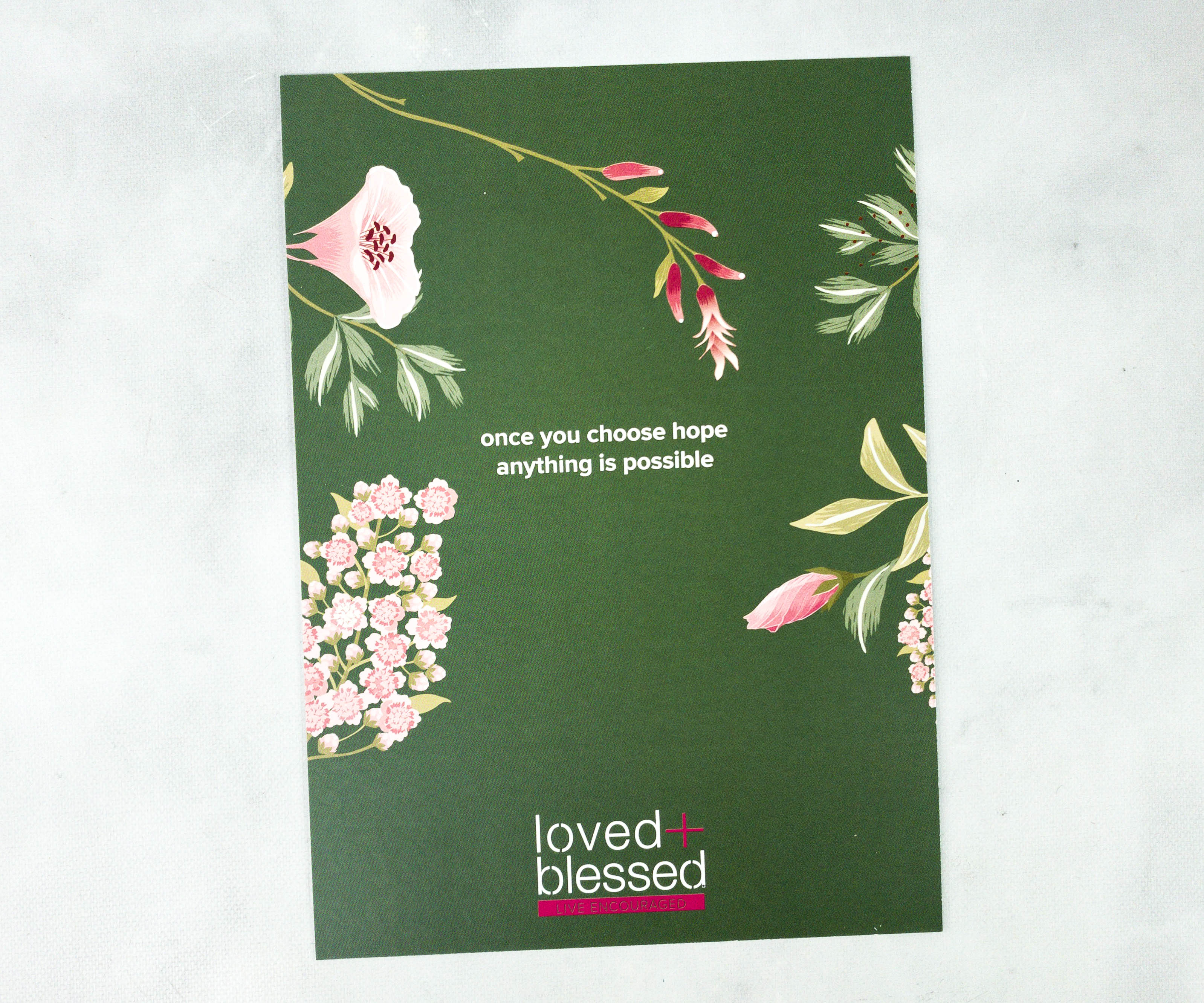 There's another inspiring message on the flip side:
Once you choose hope anything is possible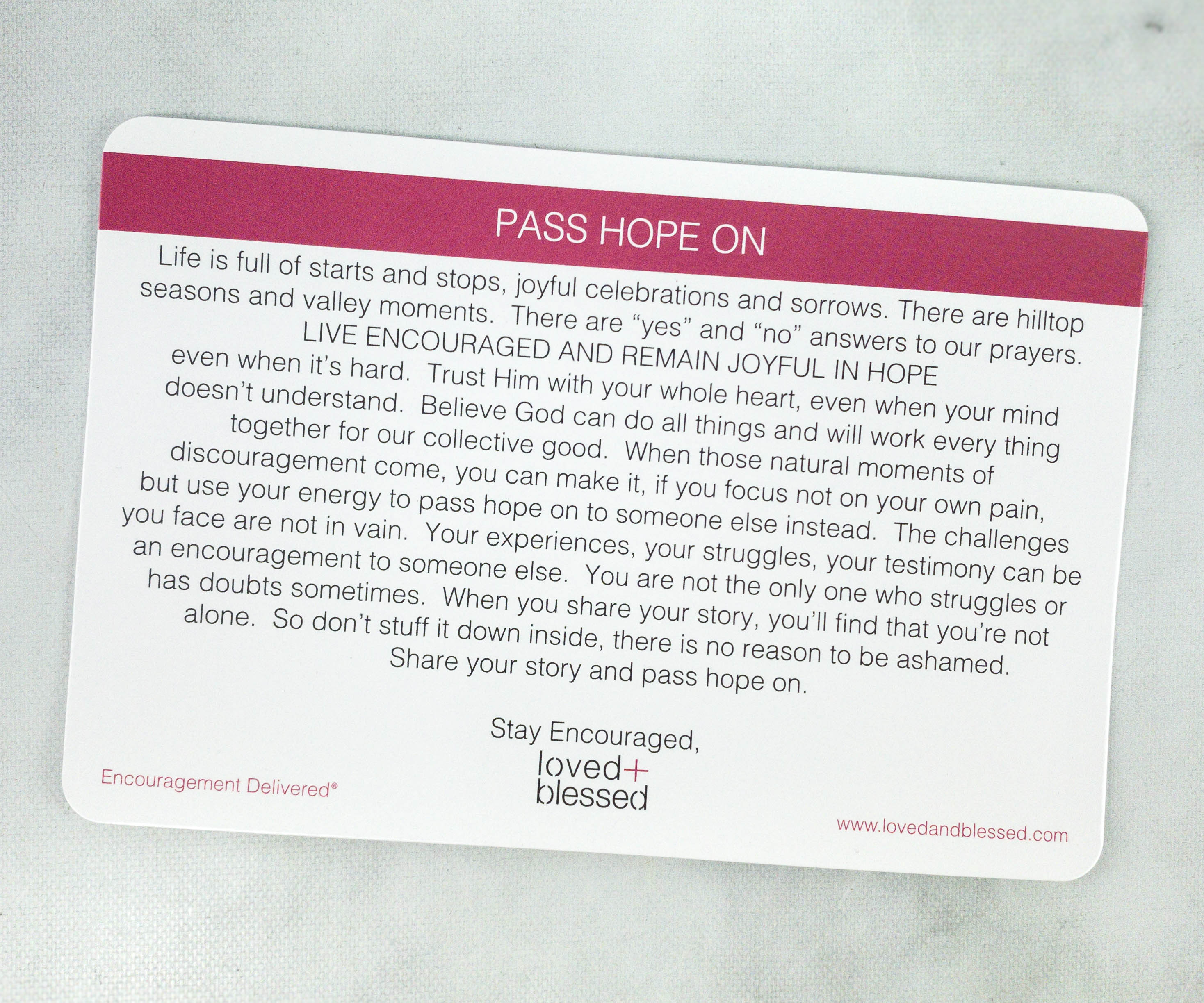 Keepsake Theme Card. This card will help you get inspired! It says that life is full of starts and stops and that we are not the only one who has doubts, but remember that He is always with us. You can re-read it often or even use it as a devotional.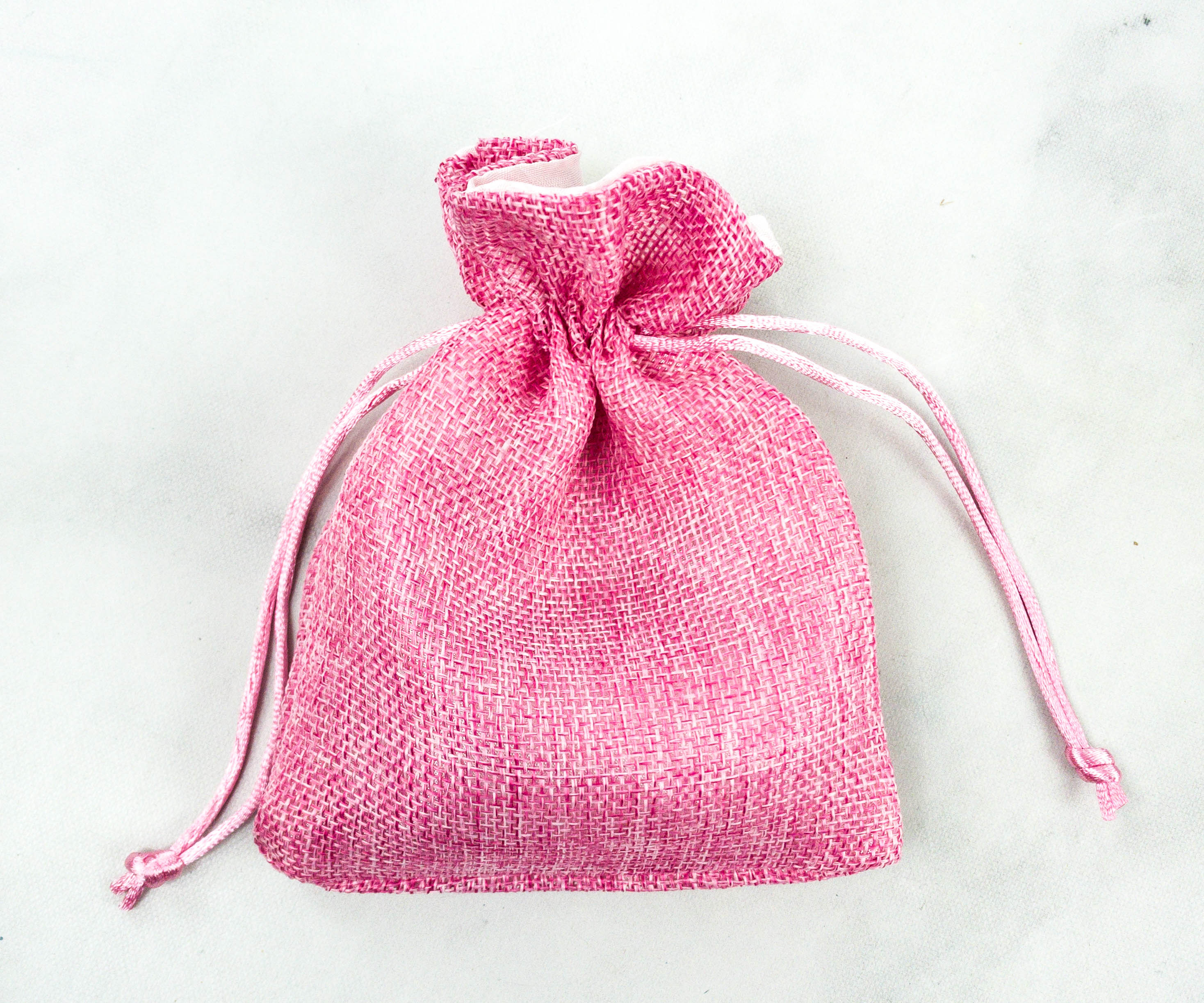 Stamp. The stamp is packed inside a pink canvas drawstring pouch.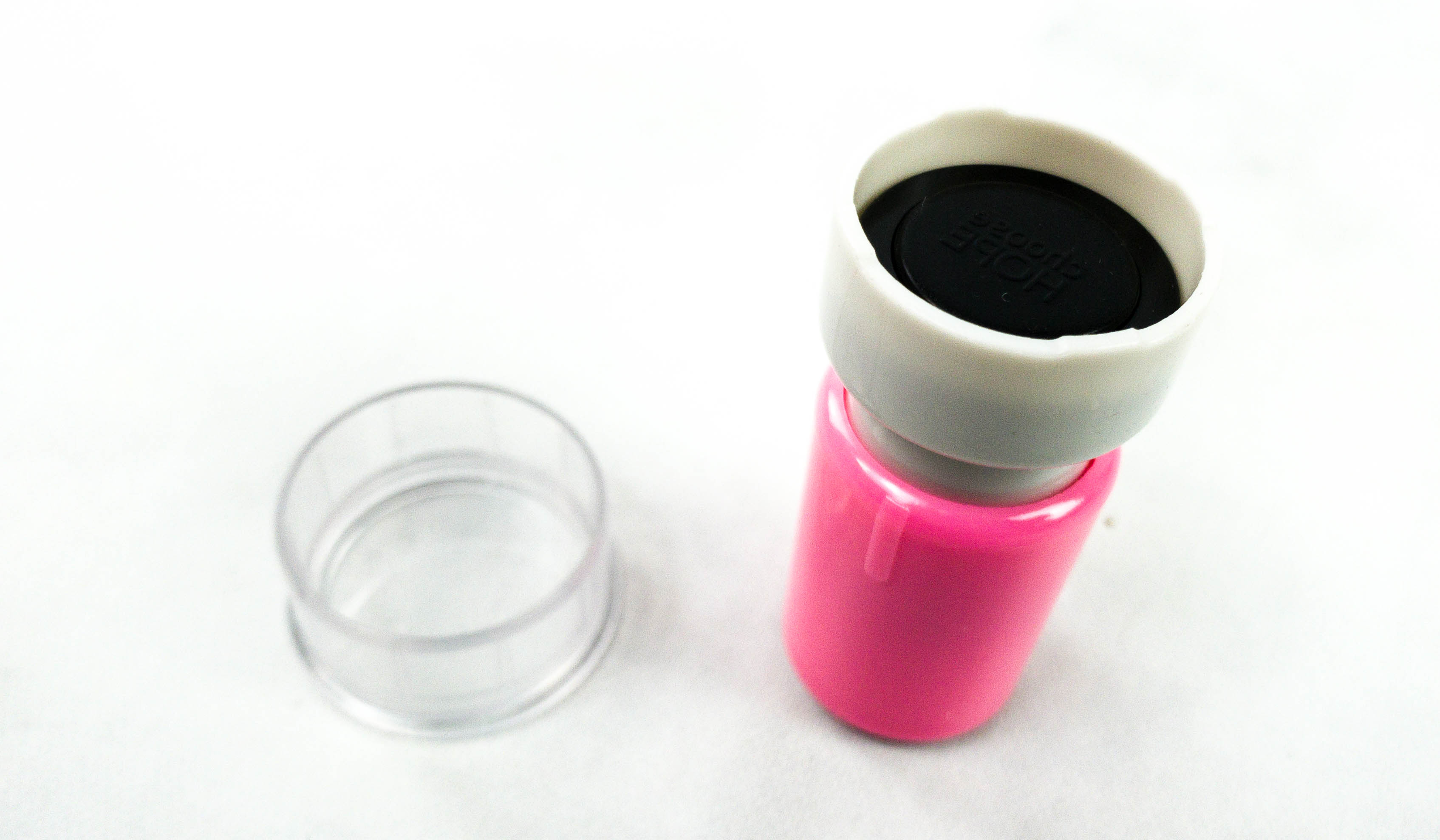 This self-inking stamp is cute, and it's pretty convenient too.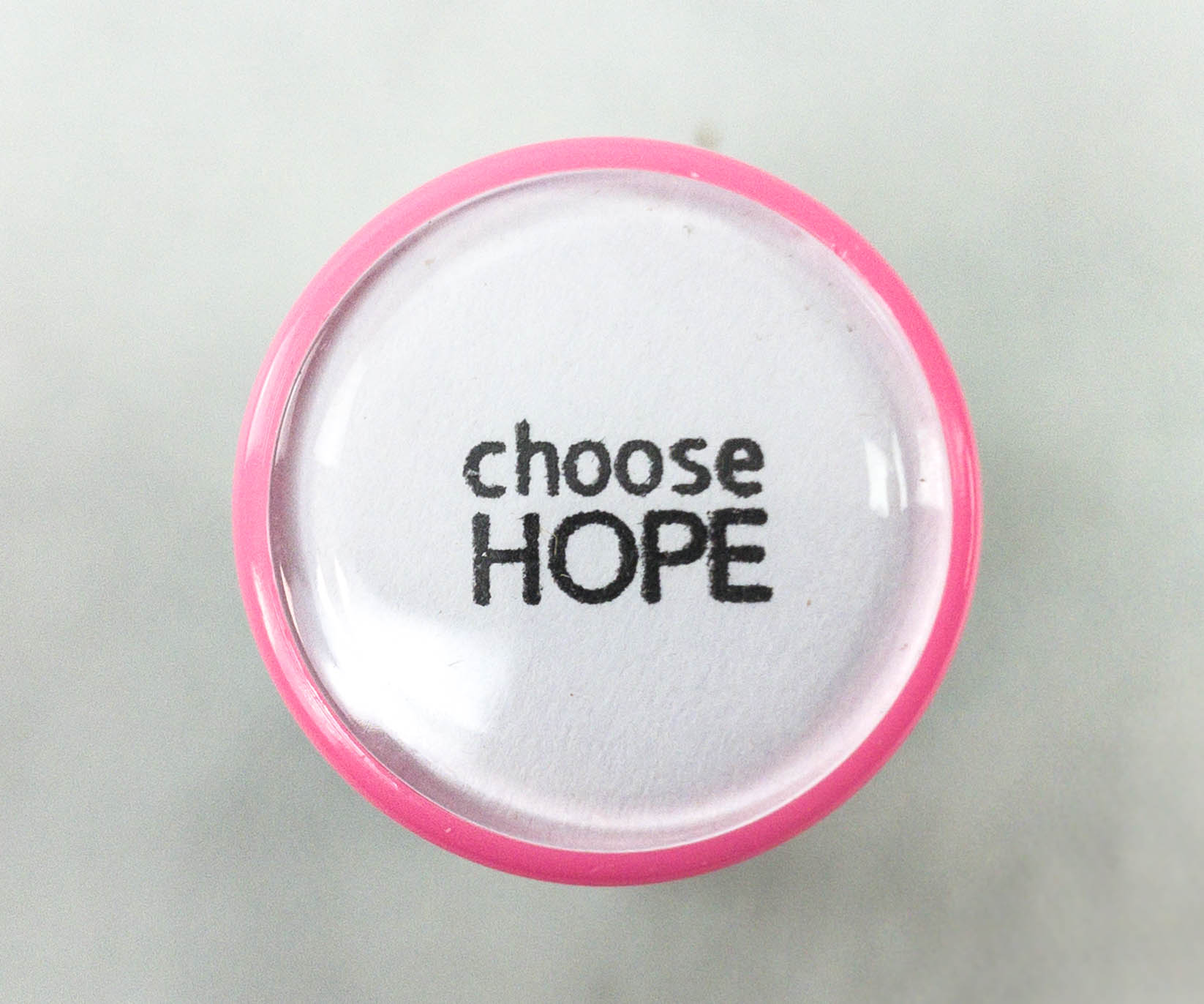 It has the phrase "choose HOPE".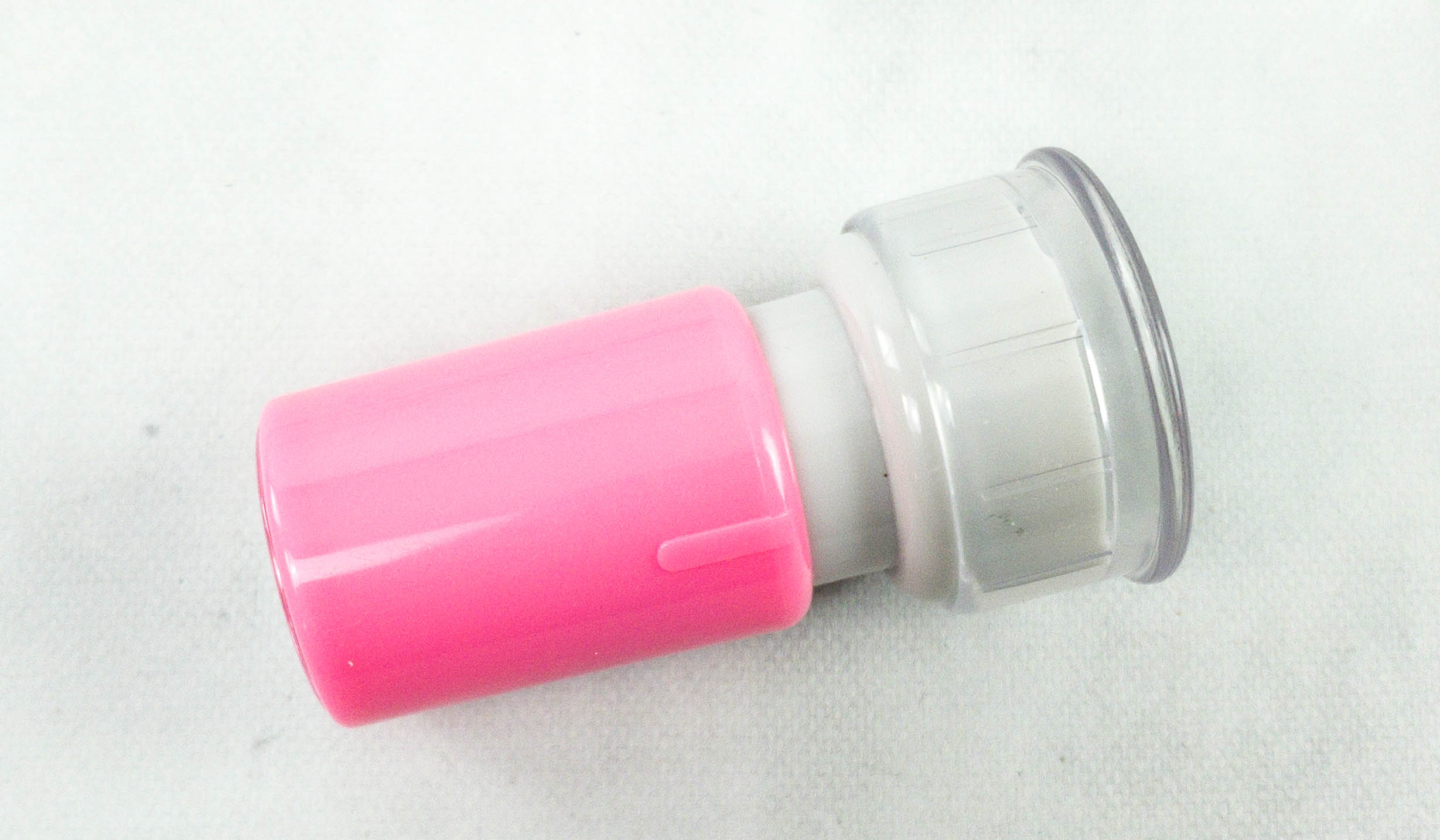 The body of the stamp matches the color of the drawstring pouch. I could use this when sending letters to a family or friend.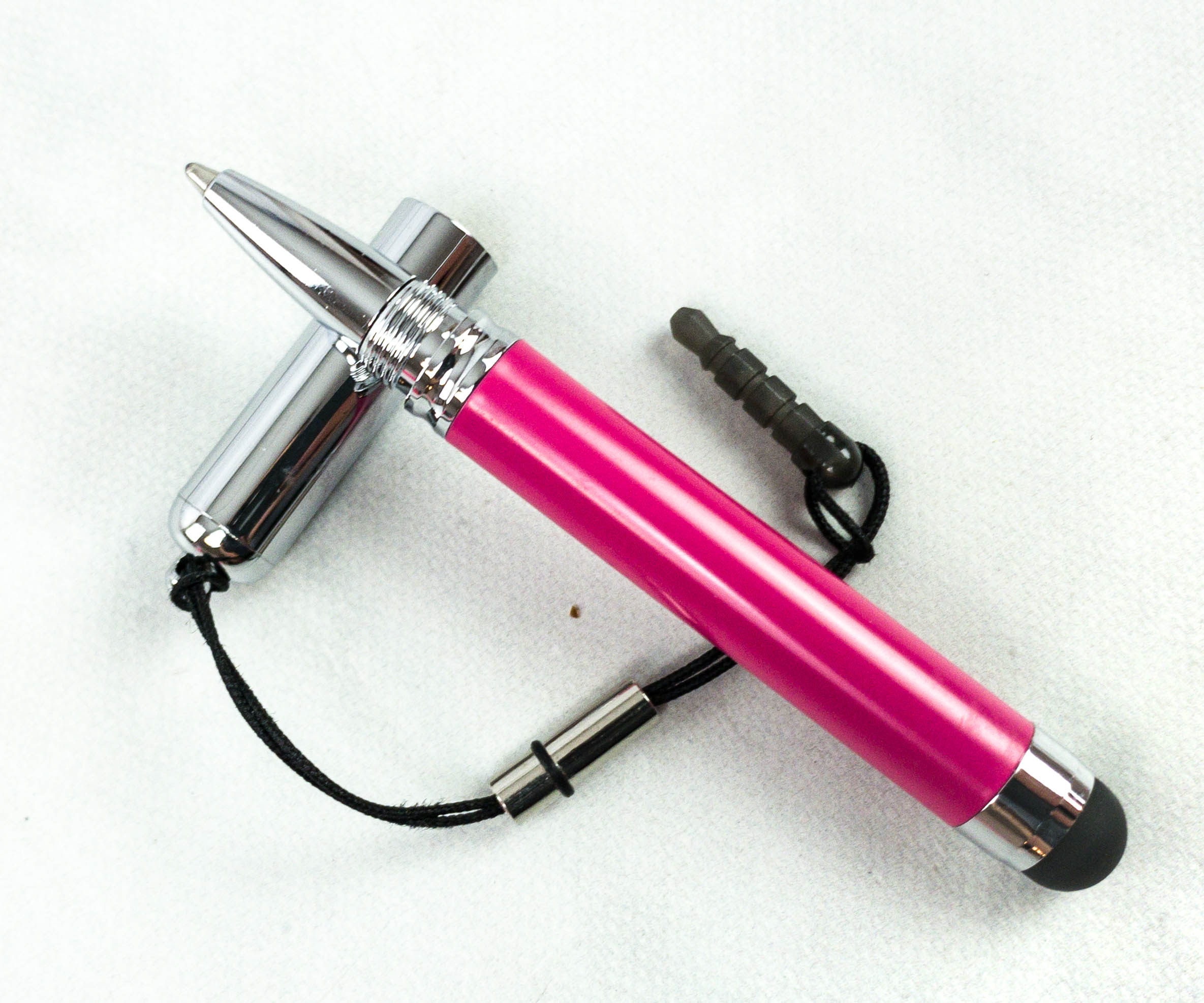 Pen. Along with the stamp comes a pretty double purpose pen that I can use to write messages on the Encouragement Kit card.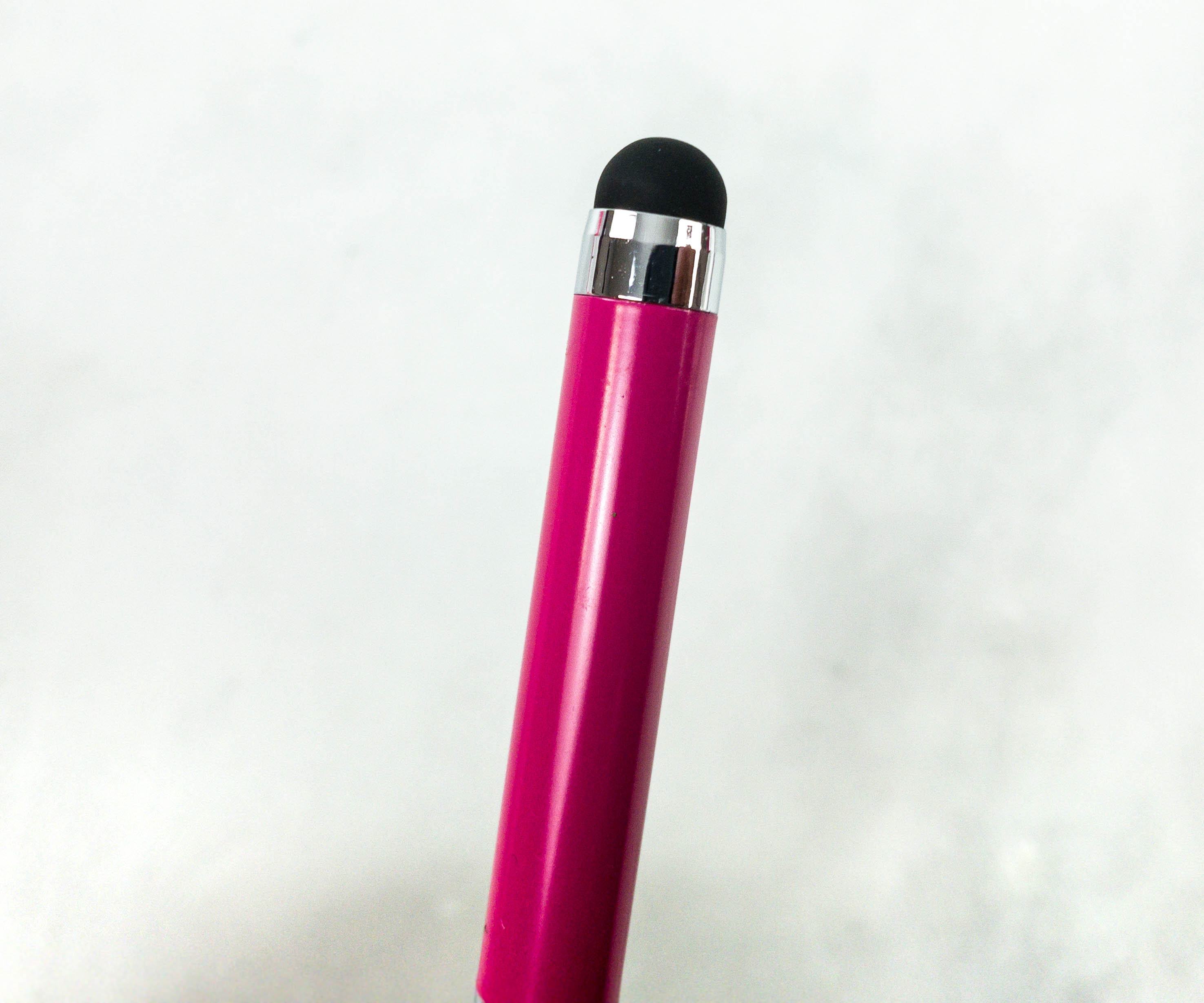 This pen is also a stylus. The case matches the color of the stamp and the pouch.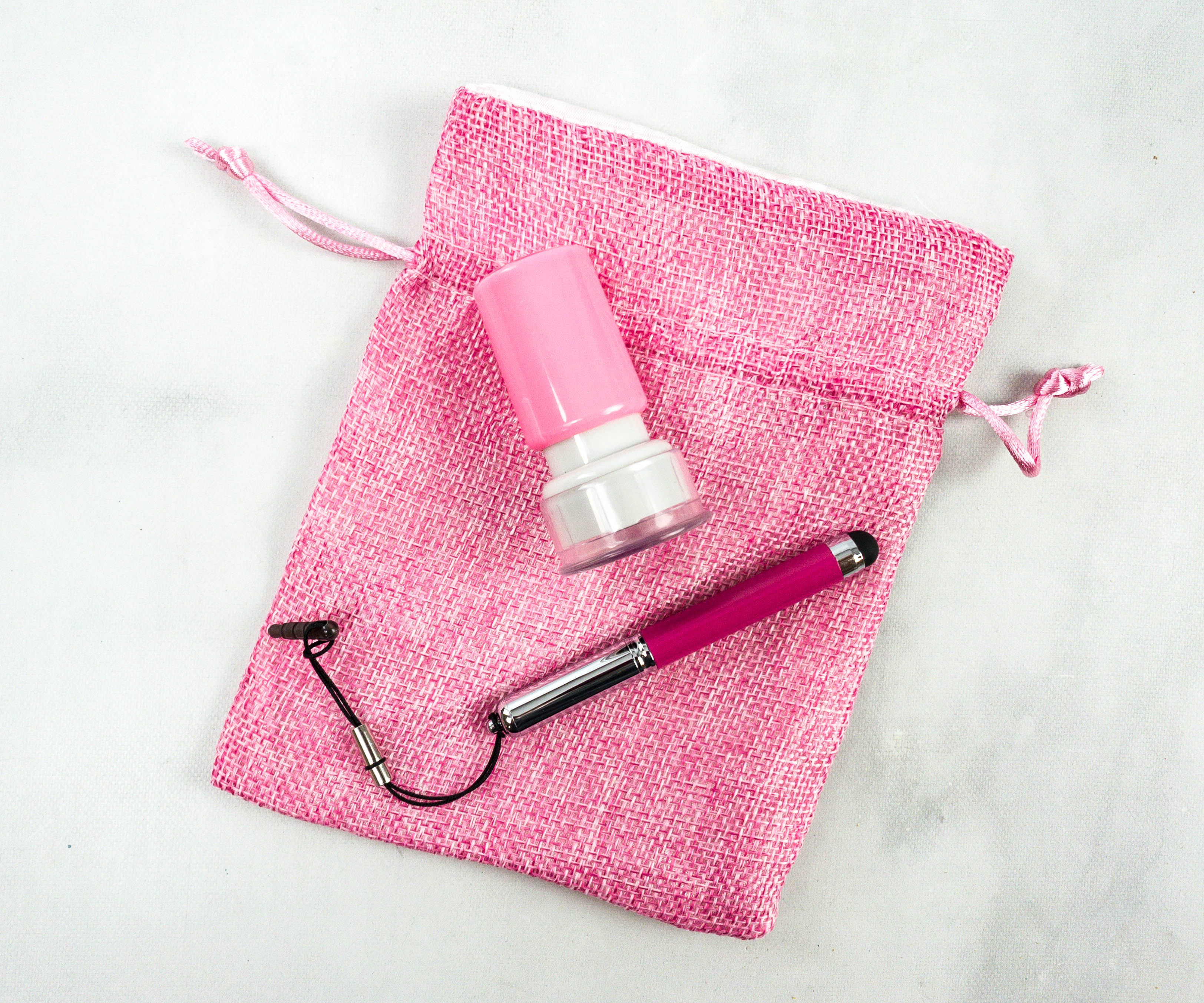 I love this set! I'll certainly use them in writing messages and sending hope to everyone!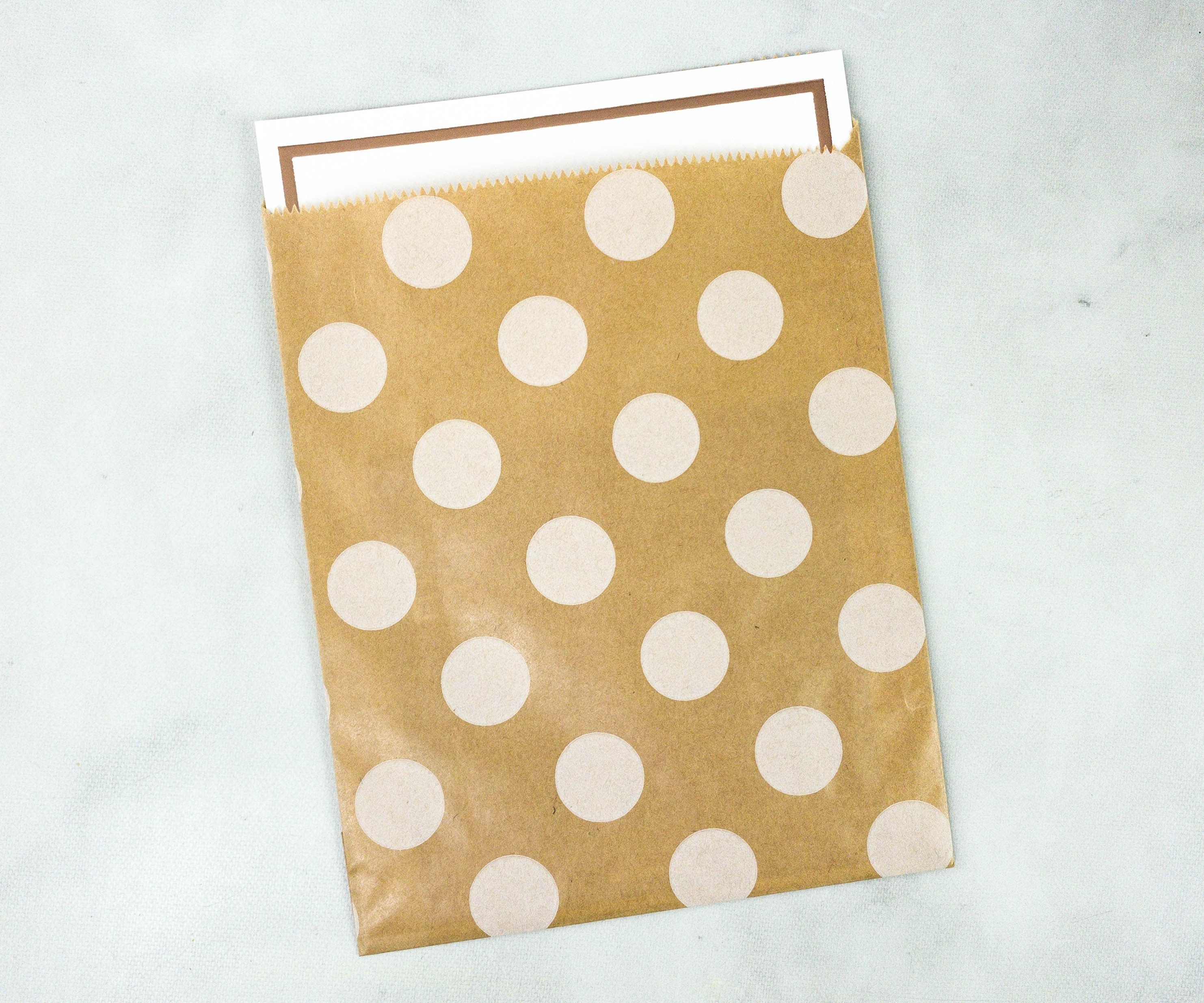 There is another poster included in the box. It came in a polka dot paper pouch.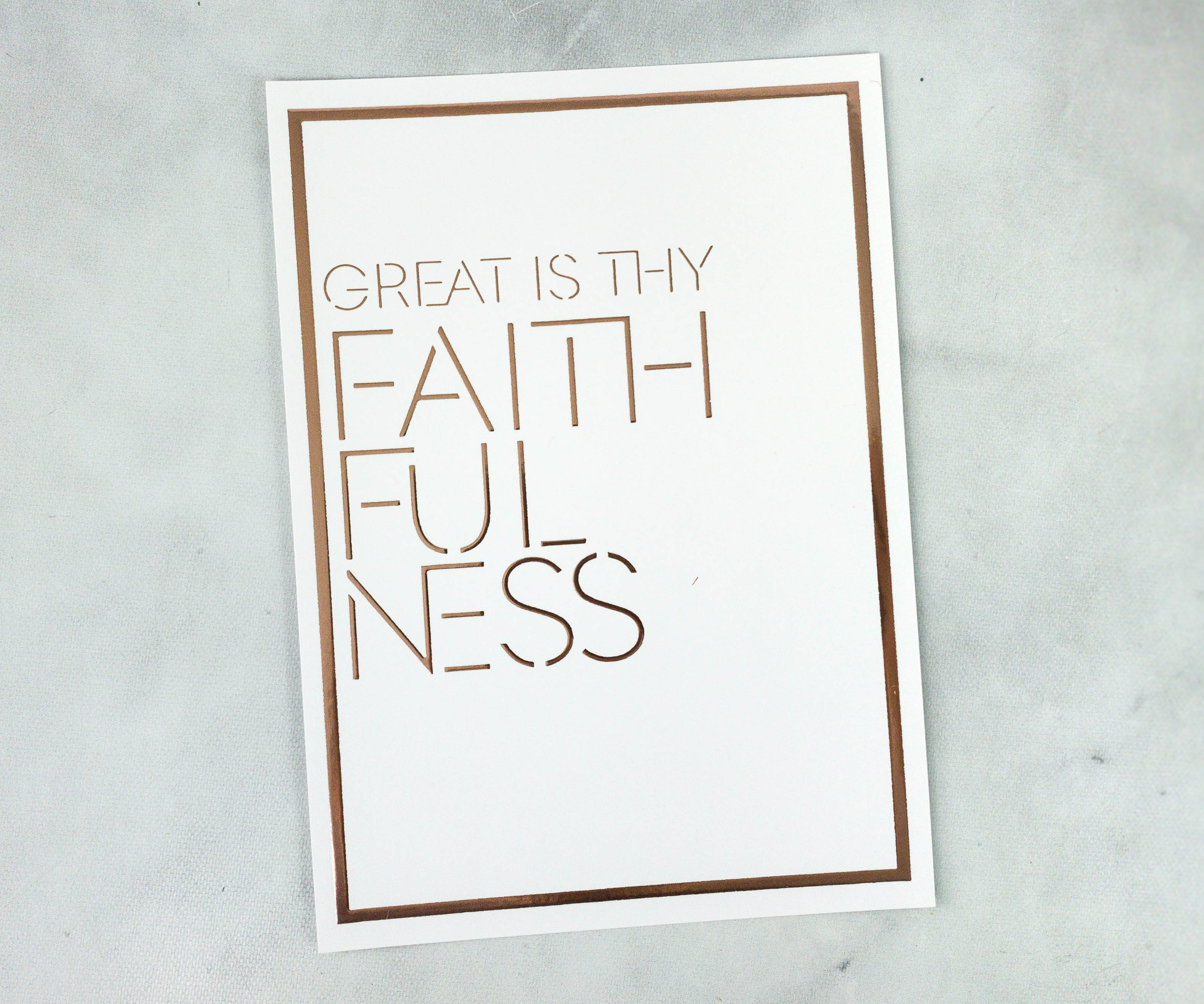 It carries the phrase "Great is Thy Faithfulness".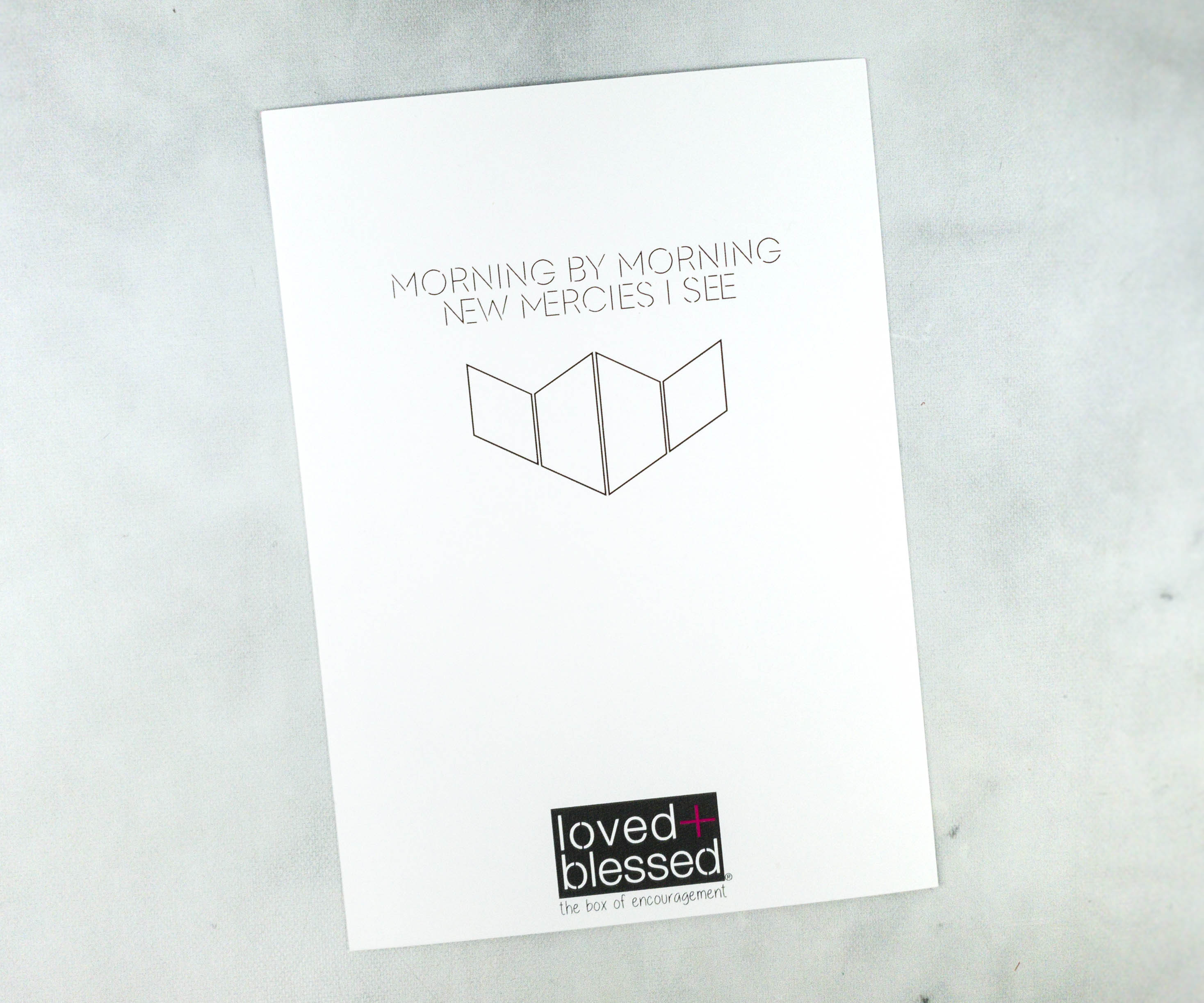 On the back, there's another inspiring message. I believe this phrase came from the song 'Great is thy faithfulness' by Chris Rice.
Morning by morning new mercies I see.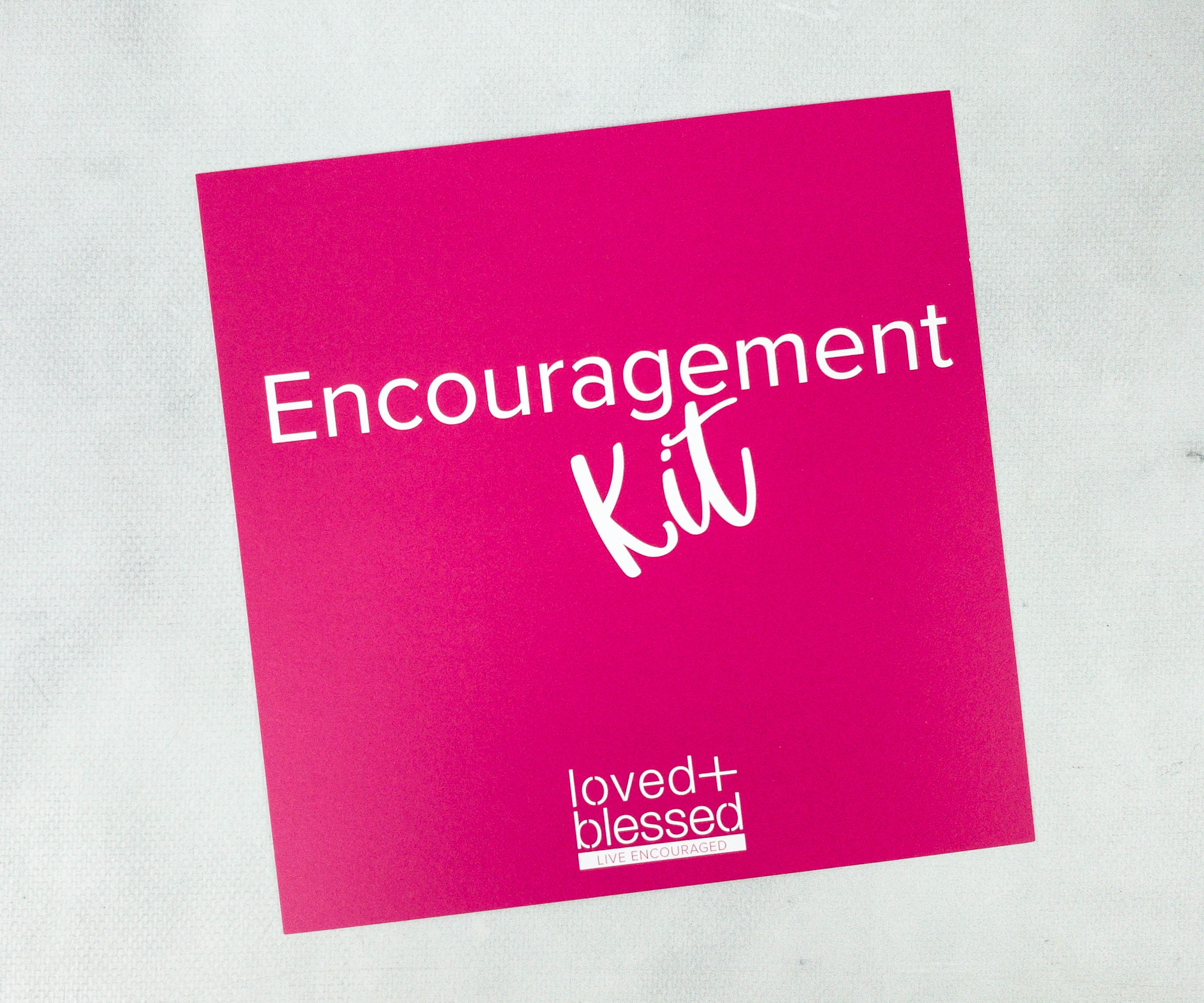 Encouragement Kit. This kit is great for sharing with a family member, a friend, or even a stranger!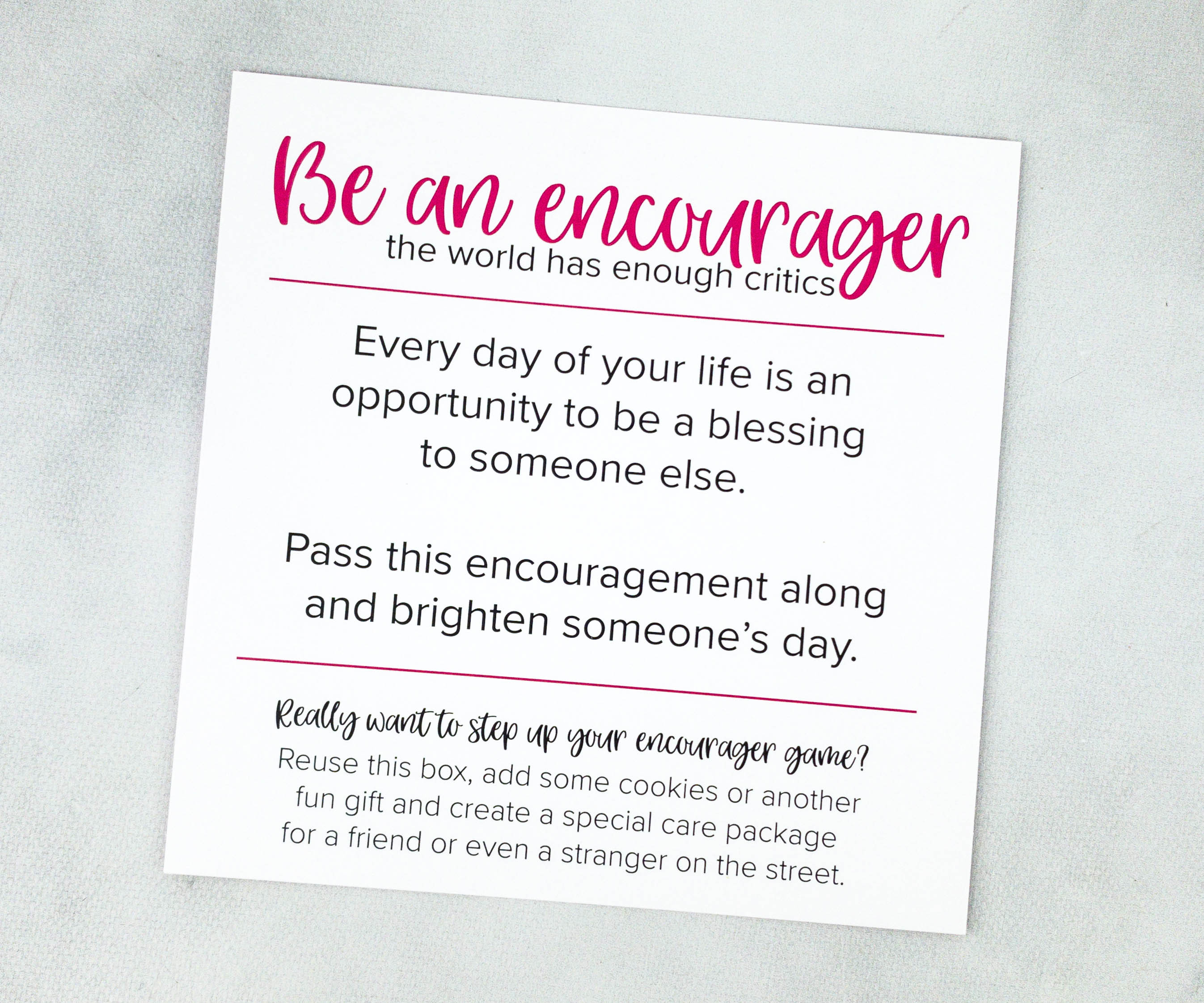 This card tells us to be an encourager. It also suggests to reuse the box and add some goodies to create a special care package for someone who might need it!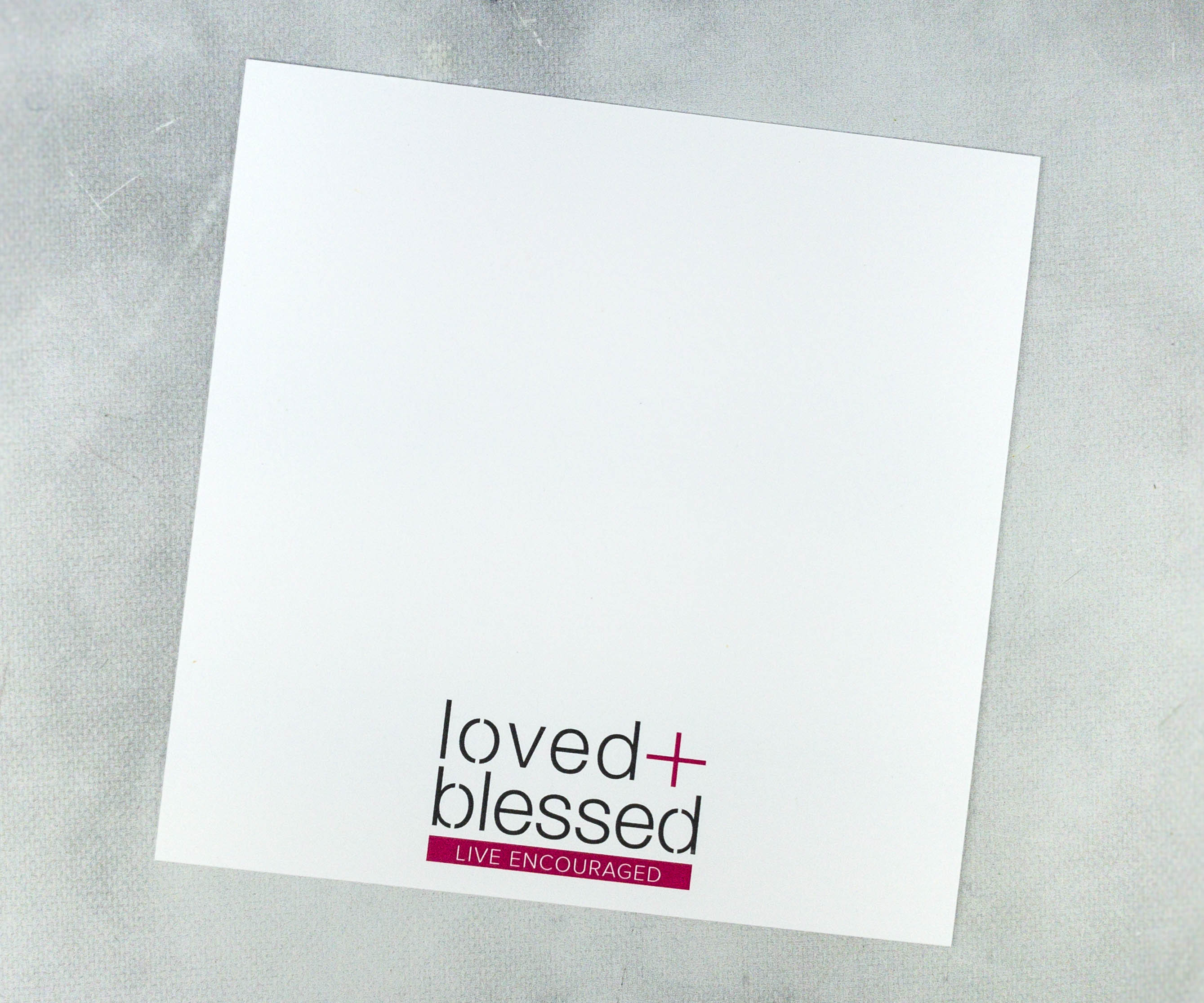 Included in the encouragement kit is a blank card. I can use this to write inspiring messages and encourage someone else.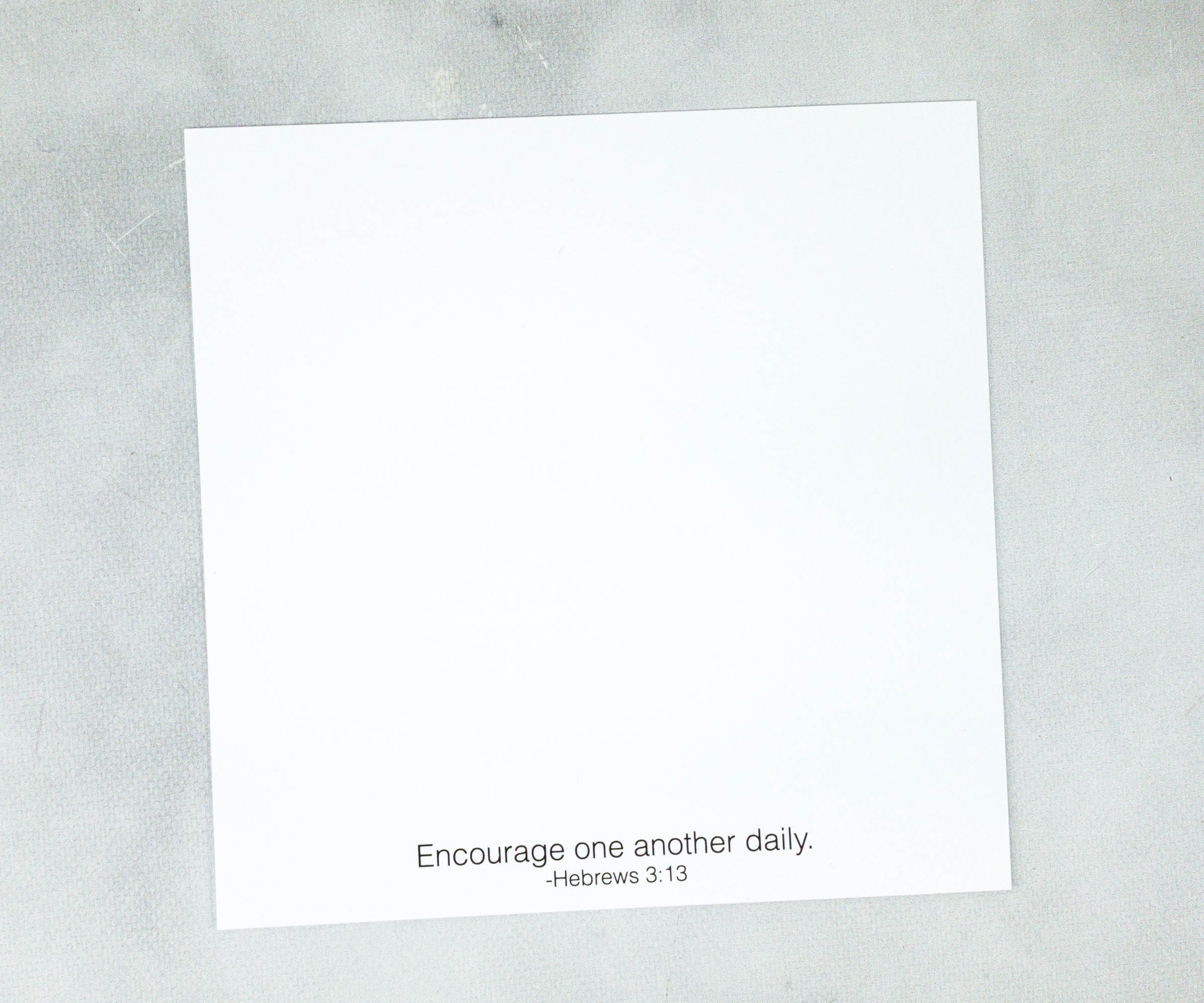 The flip side is also blank, and it is so spacious! At the bottom is a scripture from Hebrews 3:12.
Encourage one another daily.
Also included in the kit is a stationery set, which has 6 notecards with matching envelopes.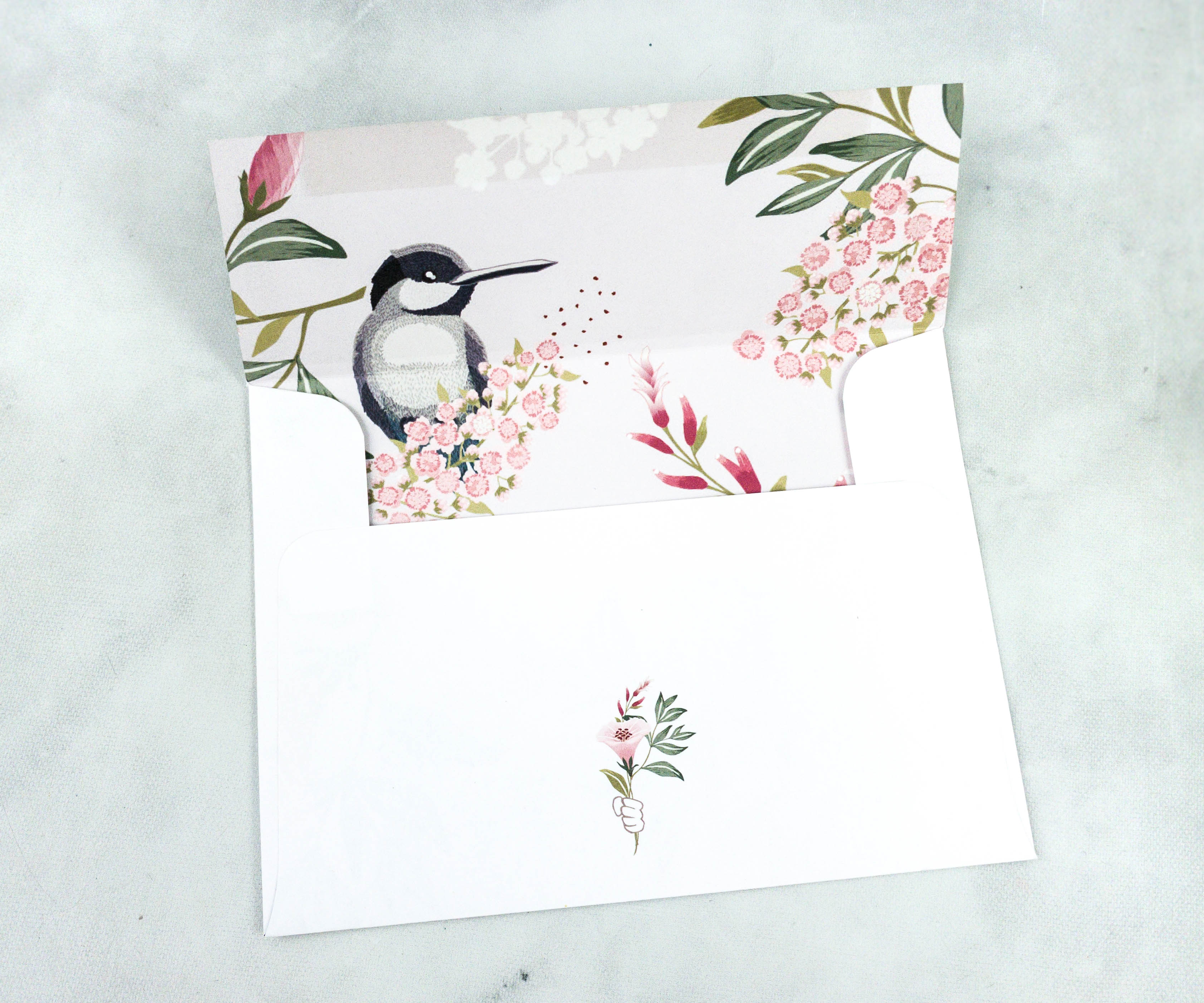 The envelopes have the same design as the scripture card and the poster! I'm enjoying the encouragement kit so far!
Loved+Blessed always sends boxes with inspiring themes. I love that this month's theme is all about passing hope onto others. We really need encouragement and hope, especially during these times when many are isolated. The box includes everything that can lift our spirits, and my favorite is the stamp and pen set that I can use when writing letters! Whether you need light in your life or you want to be a light for others, this subscription would be worth a try.
What did you think of Loved + Blessed this month?