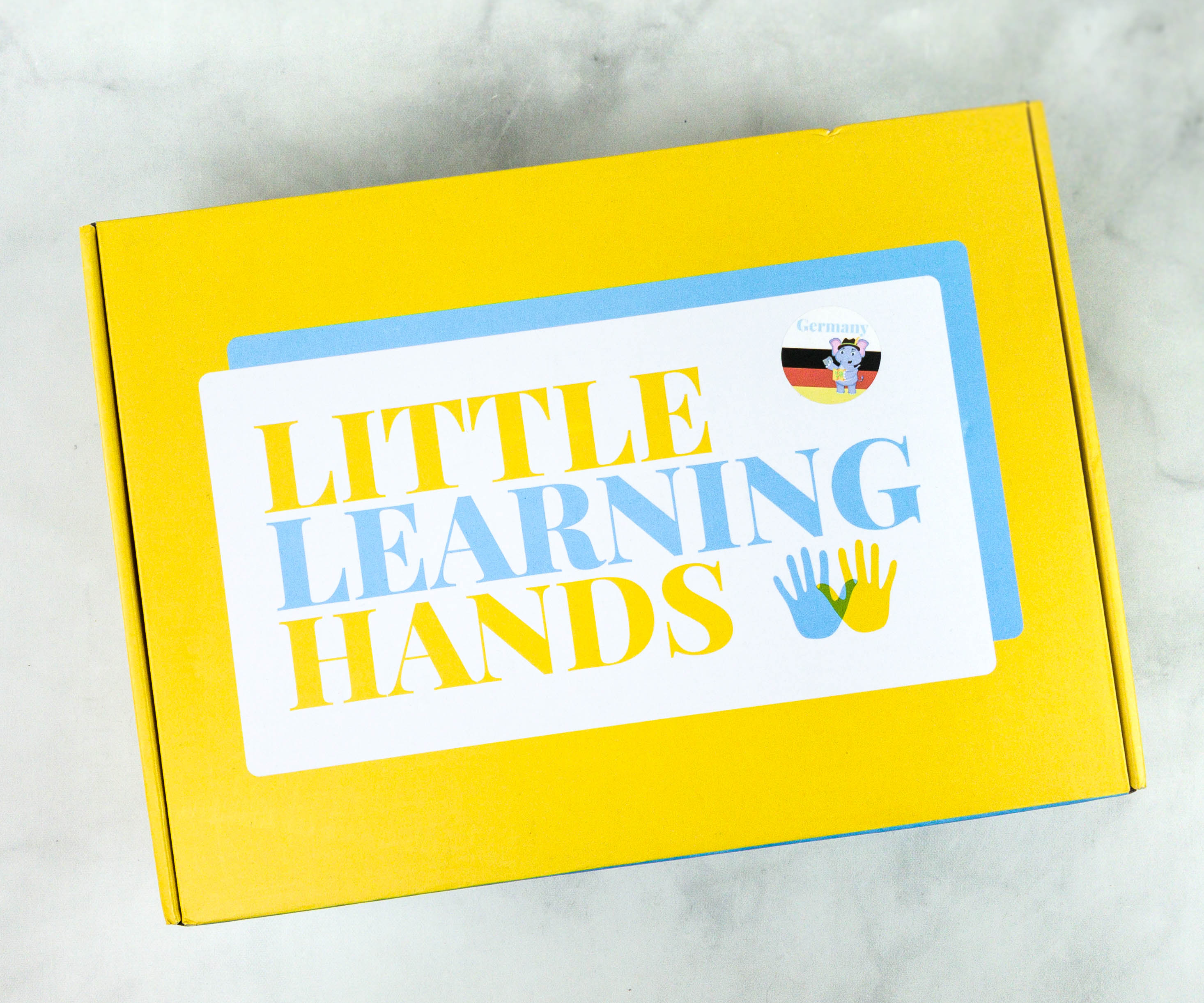 Little Learning Hands is a monthly kids subscription box that contains 4-5 hands-on learning activities for art, science, math, engineering, and literacy. Your first box is an Intro World Explorers Global Kit, which includes a Little Learning Hands Passport, a scratch-off map, and a backpack. The regular boxes after that will include a country sticker, country booklet, 2 recipe cards (one savory and one sweet), 4 Table Talk cards, 3D puzzle, other life skill-building activities (arts, crafts, science, etc.), country flag, and play money. Kit costs start at $29.95 a month.
DEALS: Get your first month FREE with 6 and 12 month plans! Use the coupon code HELLOFREE. OR Get 50% off your first month with 3 months plan! Use the coupon code HELLOSUBSCRIPTION.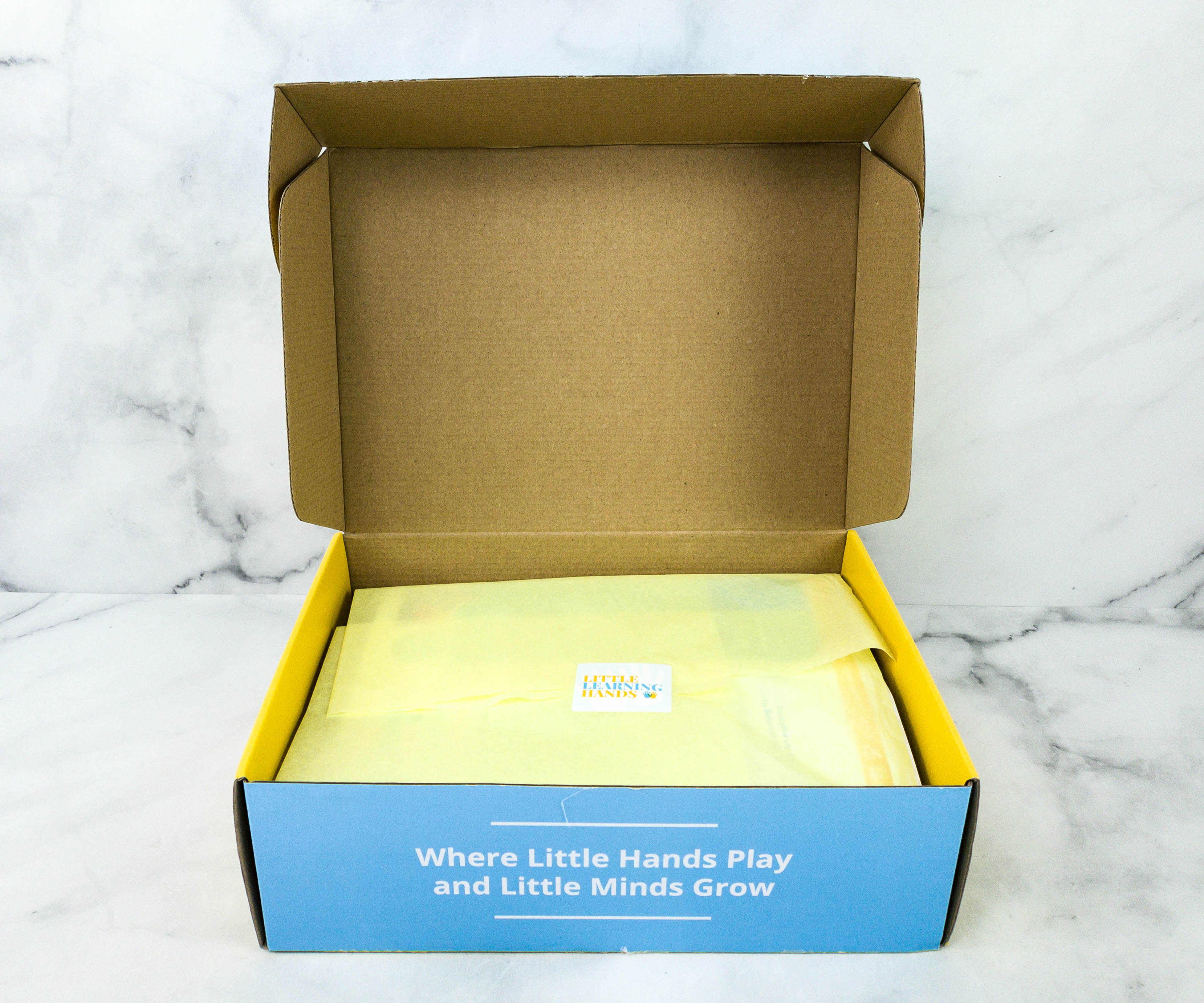 This month, the featured country is GERMANY!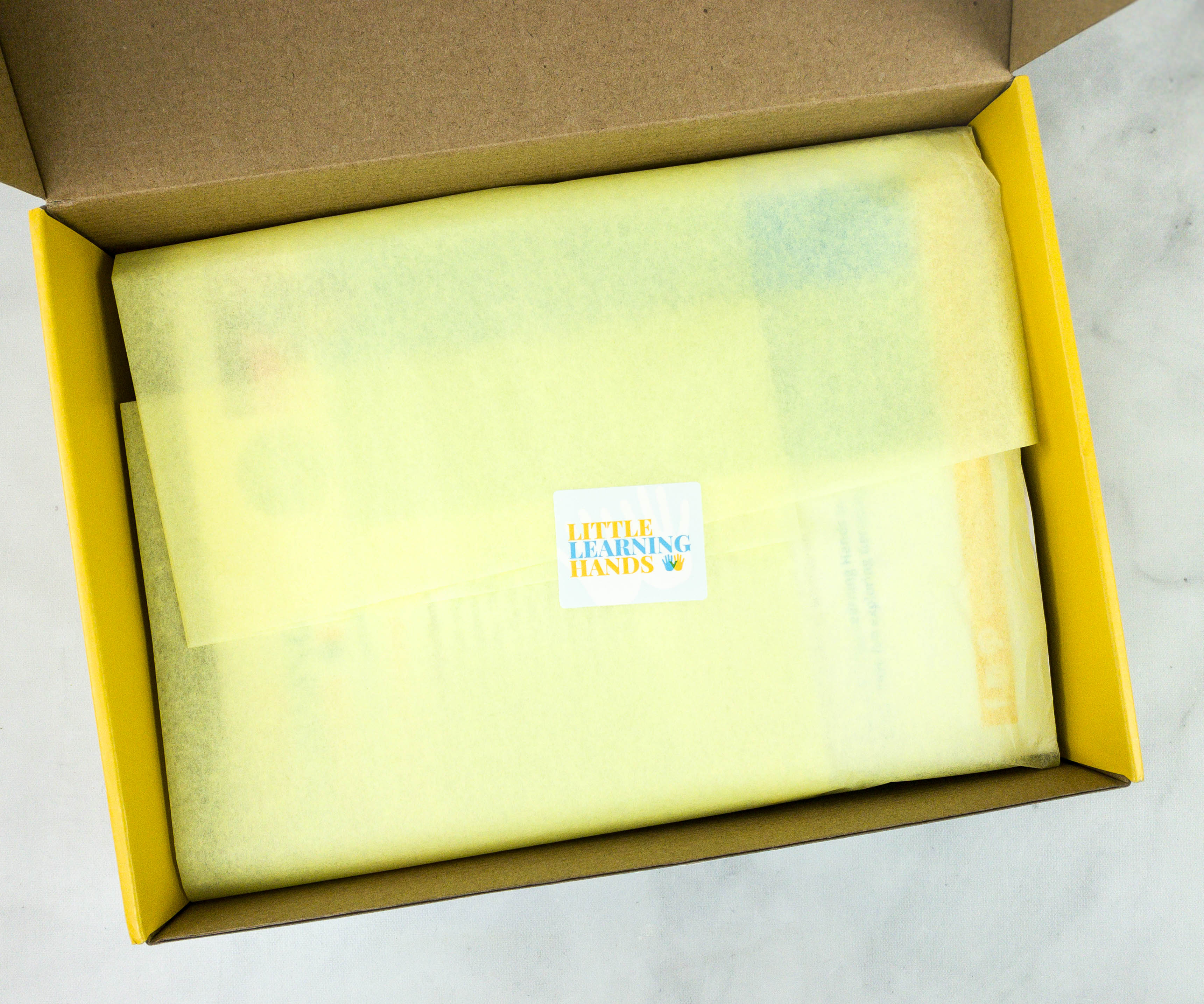 Everything in the box is wrapped in yellow tissue paper, sealed with a sticker.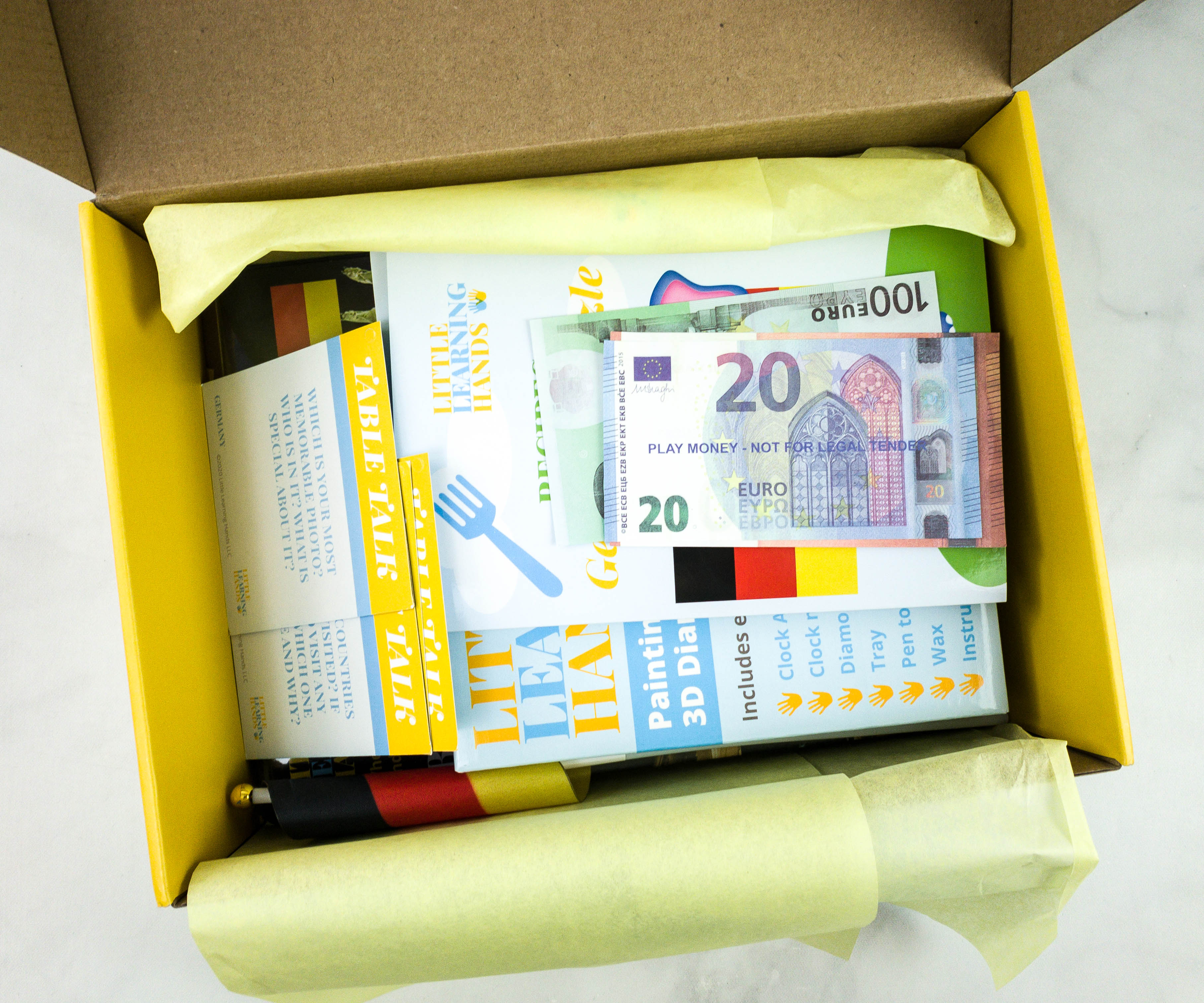 The materials were neatly stacked inside.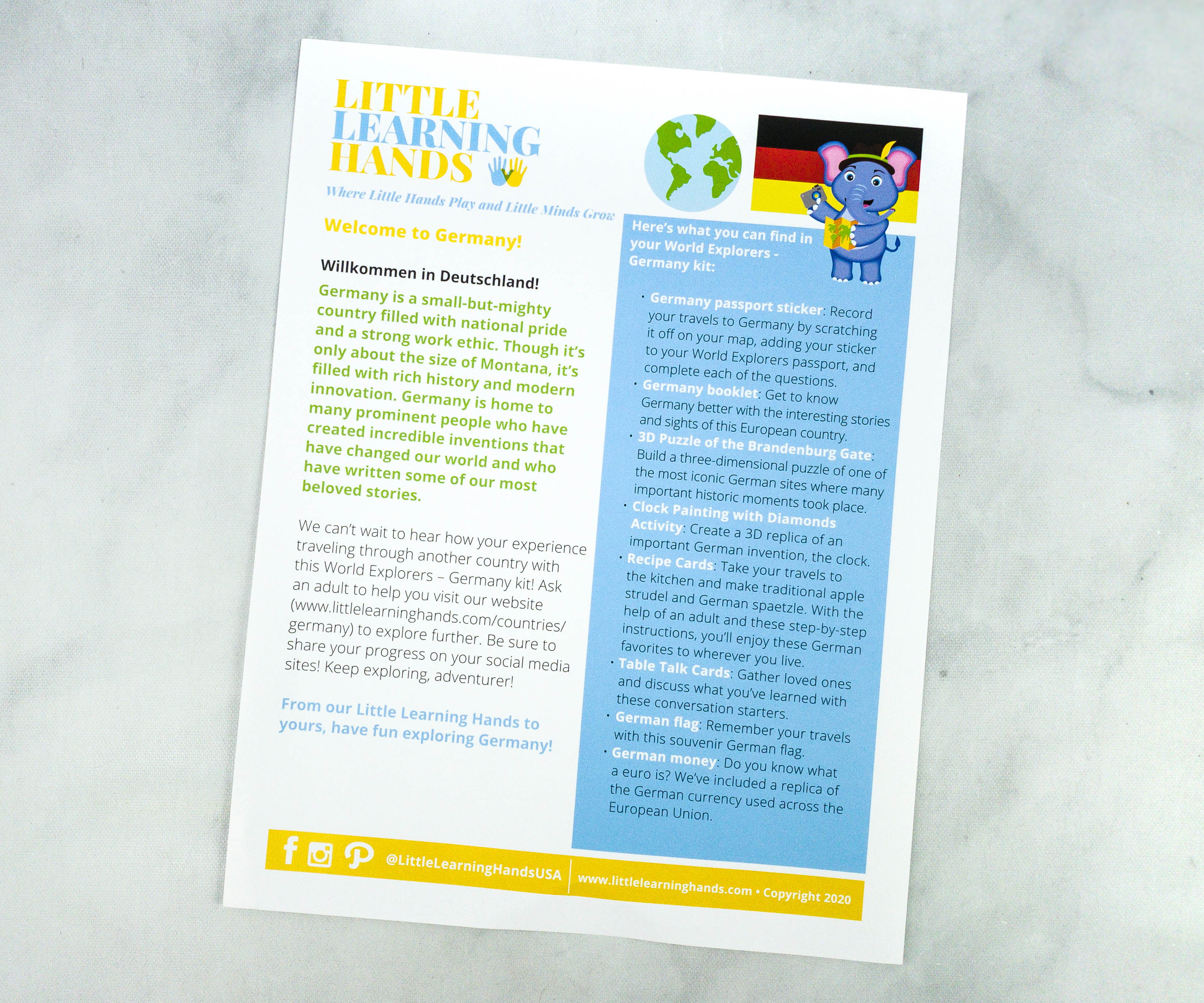 The information sheet lists all the items inside the kit. There are brief descriptions for each of the items as well.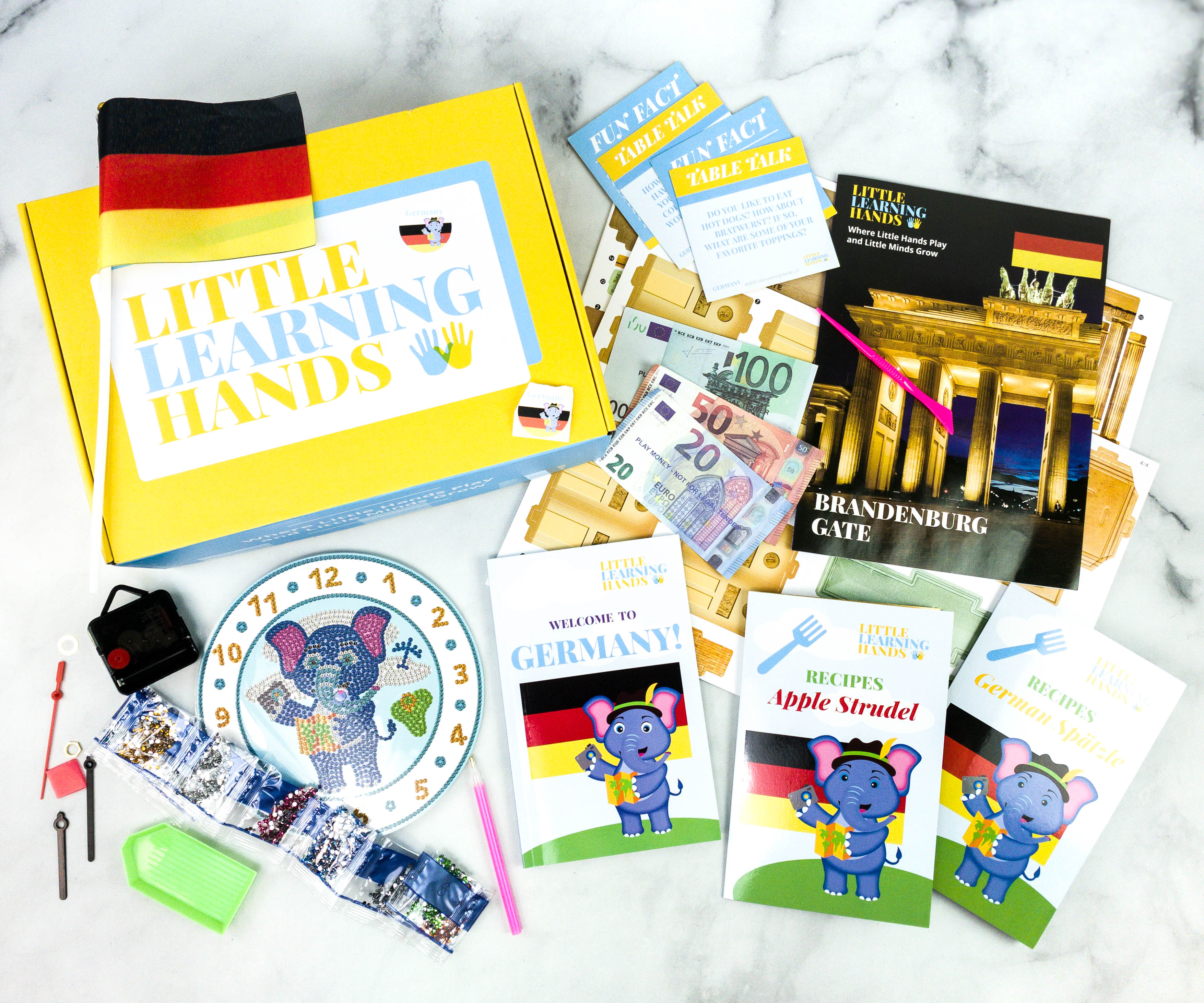 Everything in our box!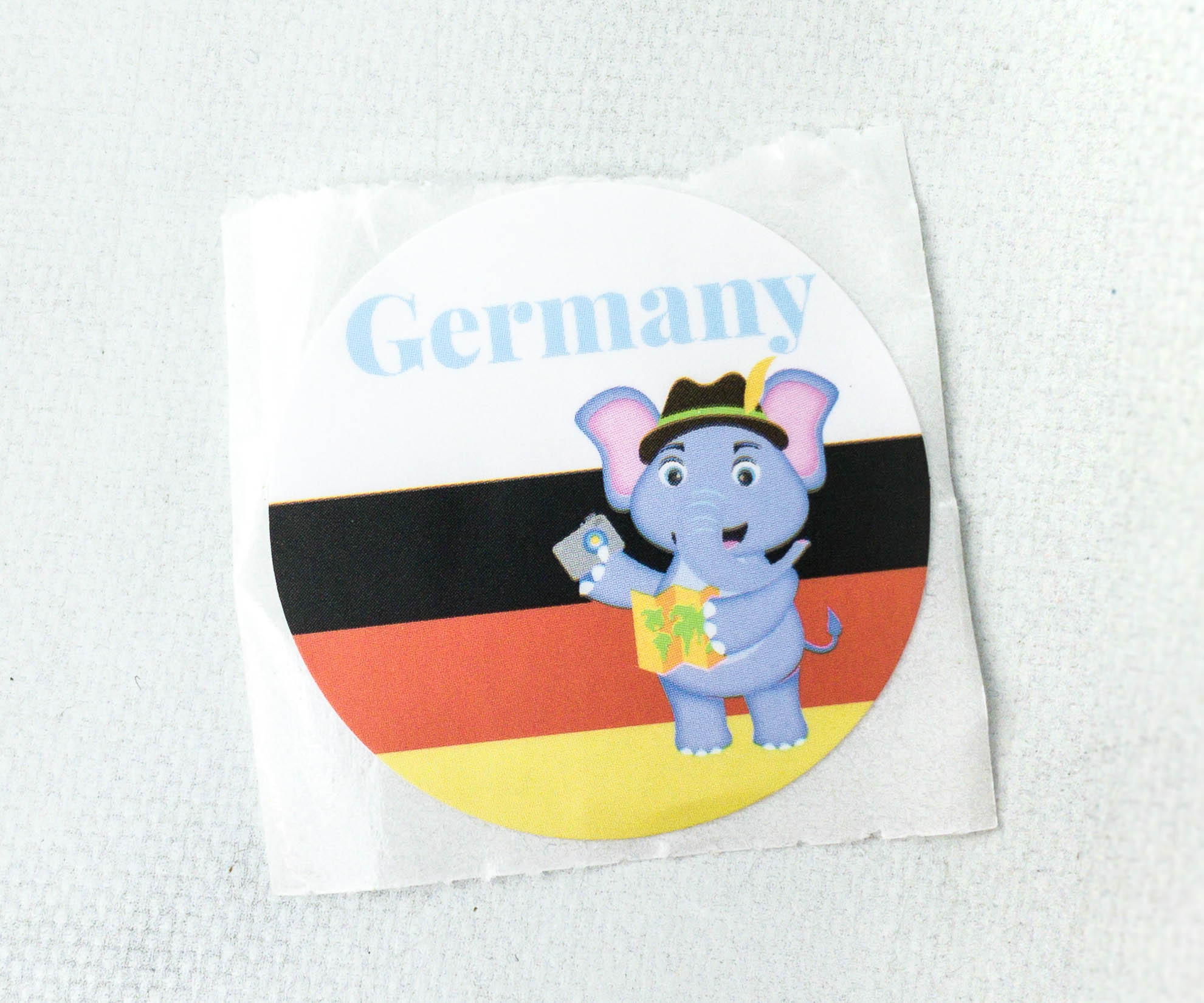 Germany Passport Sticker.  Each box comes with a sticker that kids can put on their World Explorers Passport from the intro box!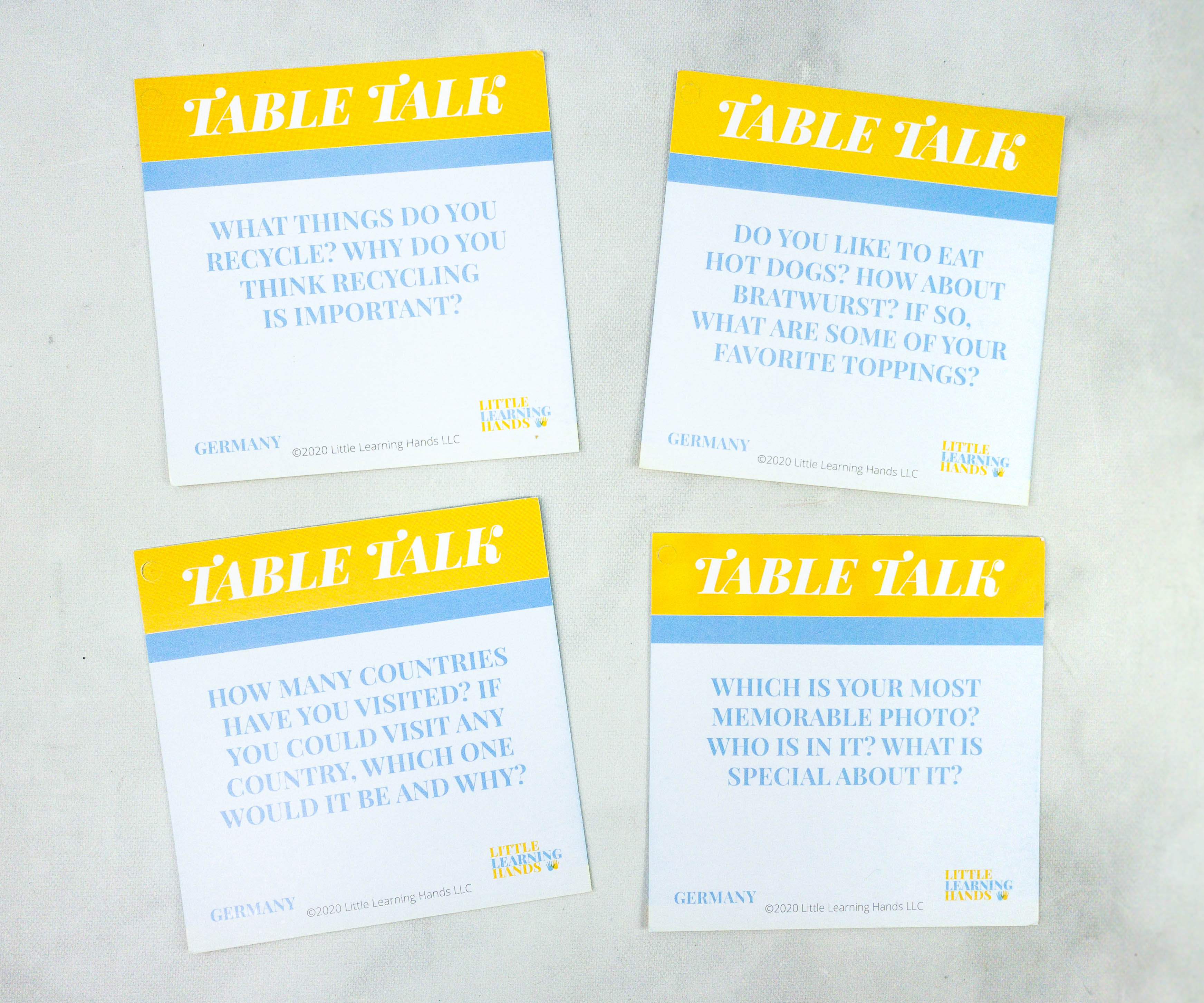 Table Talk Cards. These cards have a few questions that parents or guardians can ask kids during or after the activities. This is a great way to encourage discussion!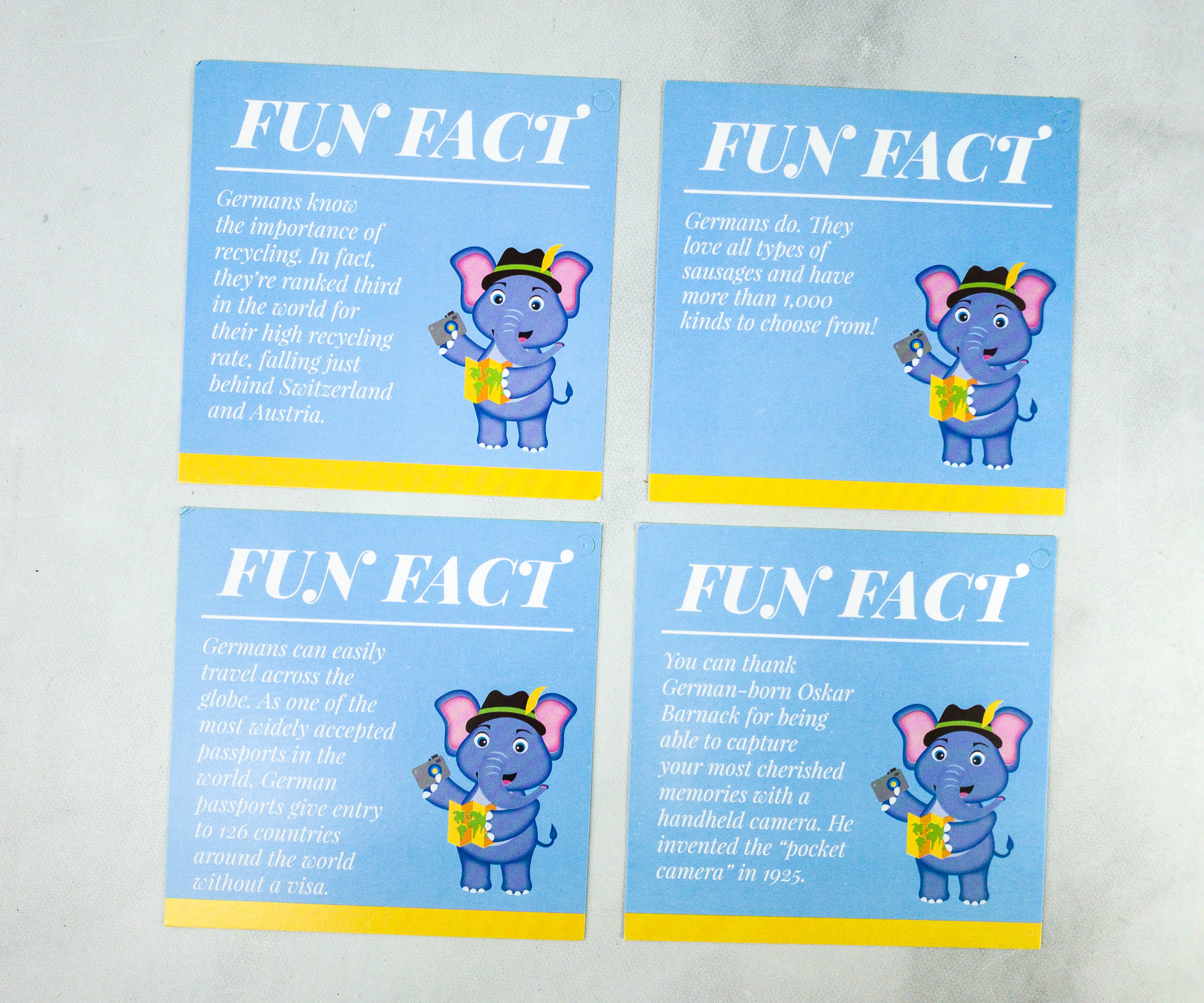 At the back, these cards share fun facts about the featured country.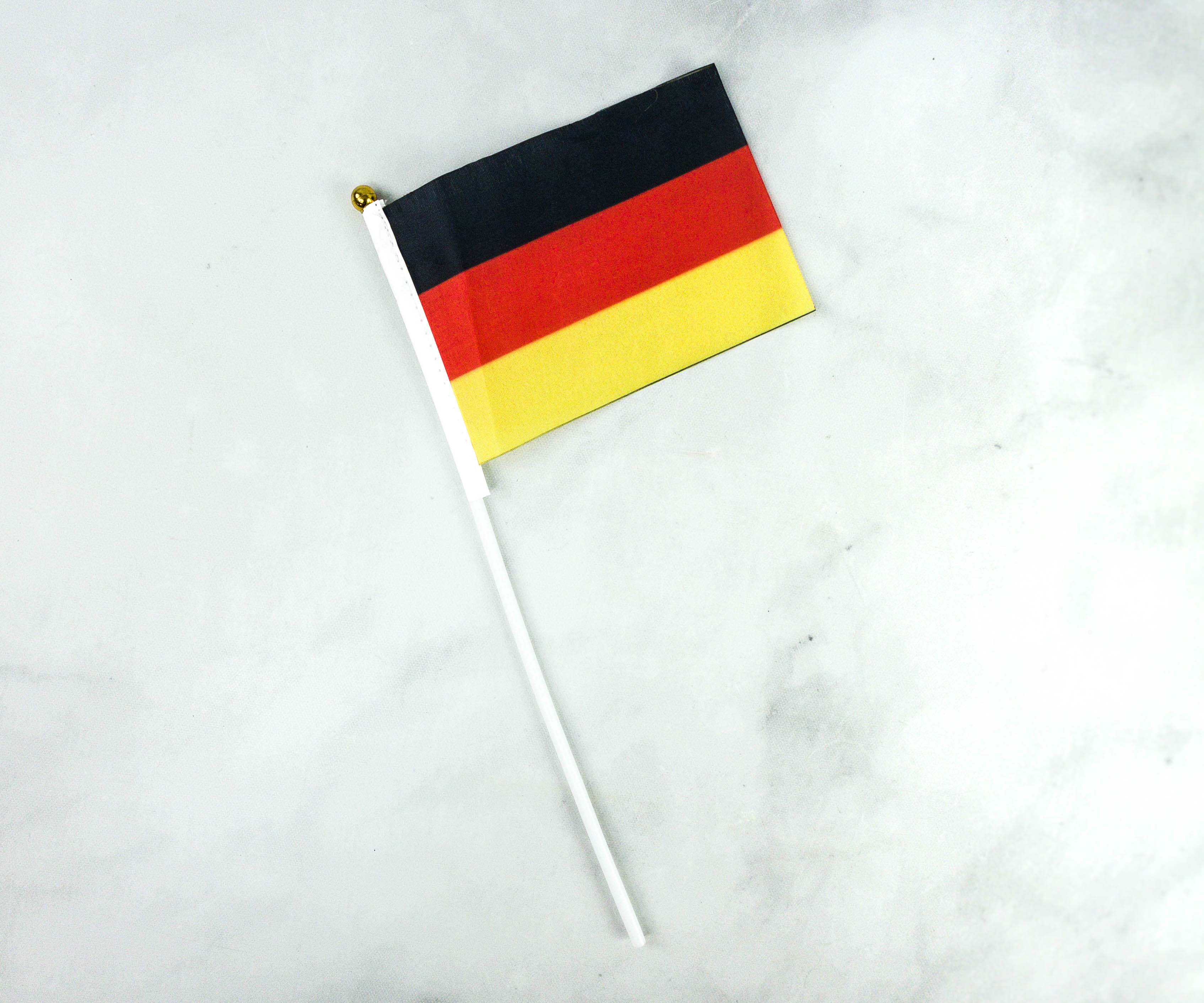 Germany Flag. Here's a miniature replica of Germany's flag. It has 3 equal horizontal bands that have black, red, and gold colors.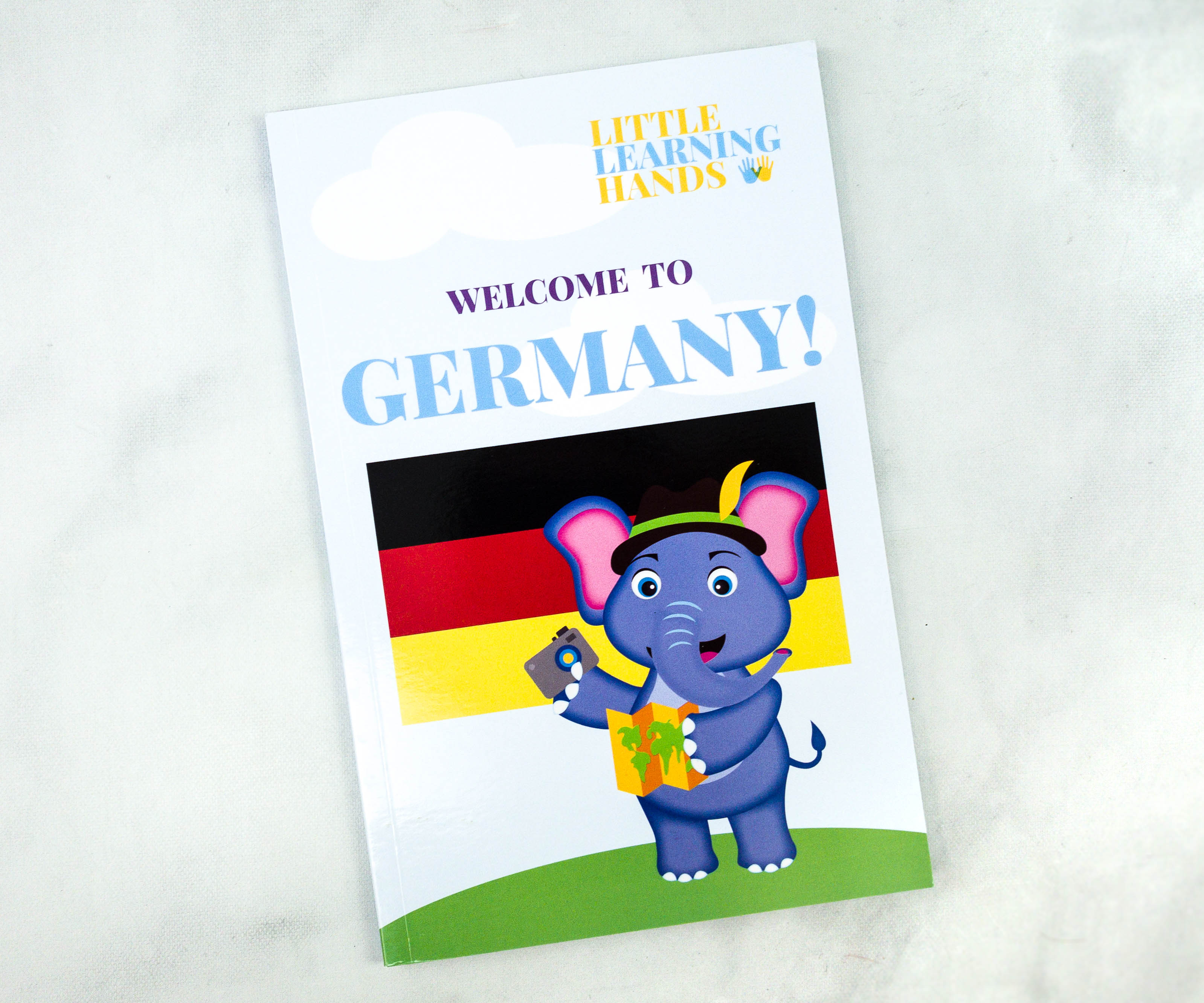 Germany Booklet. This booklet contains lots of information about Germany. It's fun to read and my kids love the illustrations in it!
The country's flag and currency, national day, and symbol are discussed on the first pages. There's also a brief description about the country's flag and national day.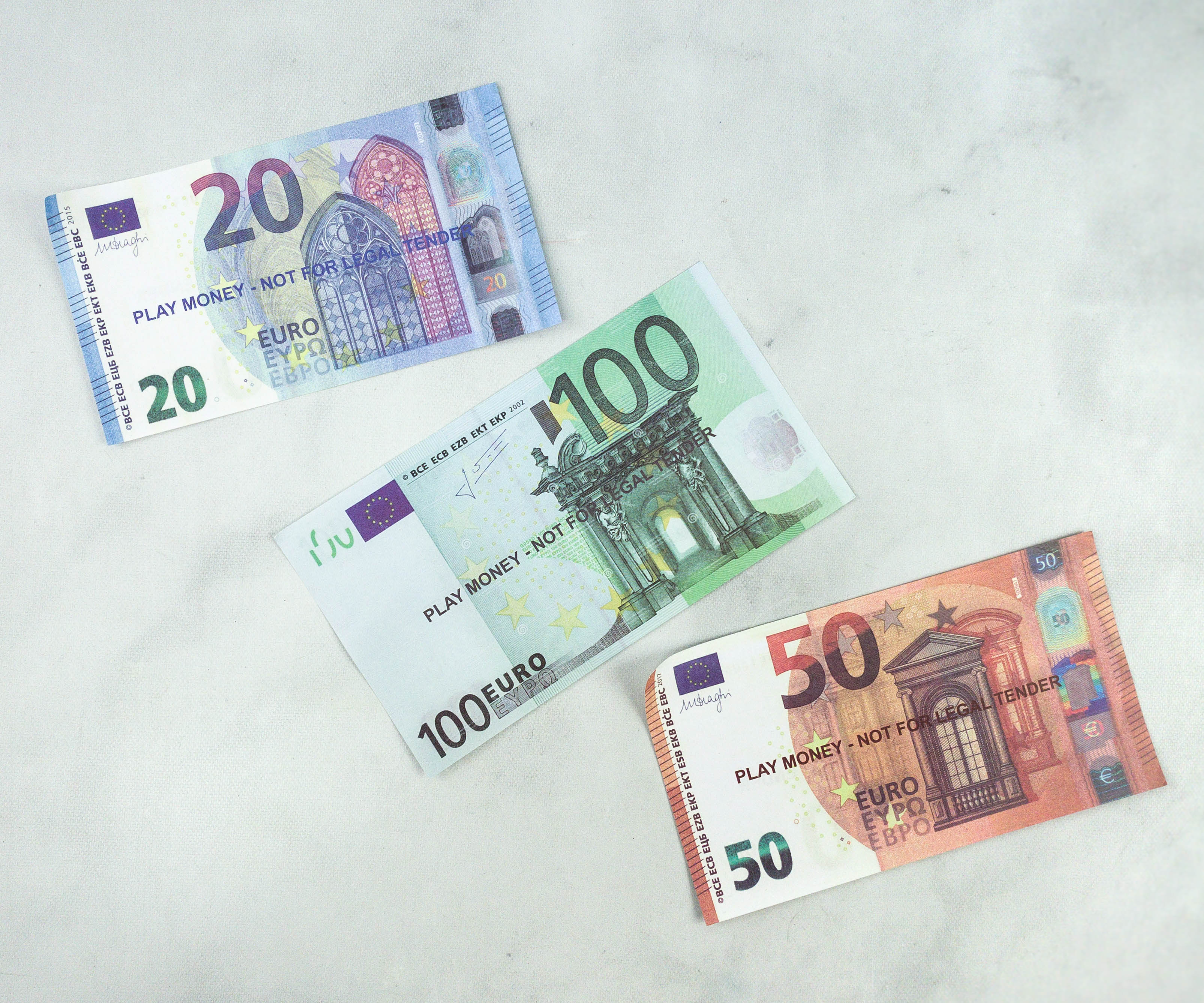 My kids also received Euro play money in the box.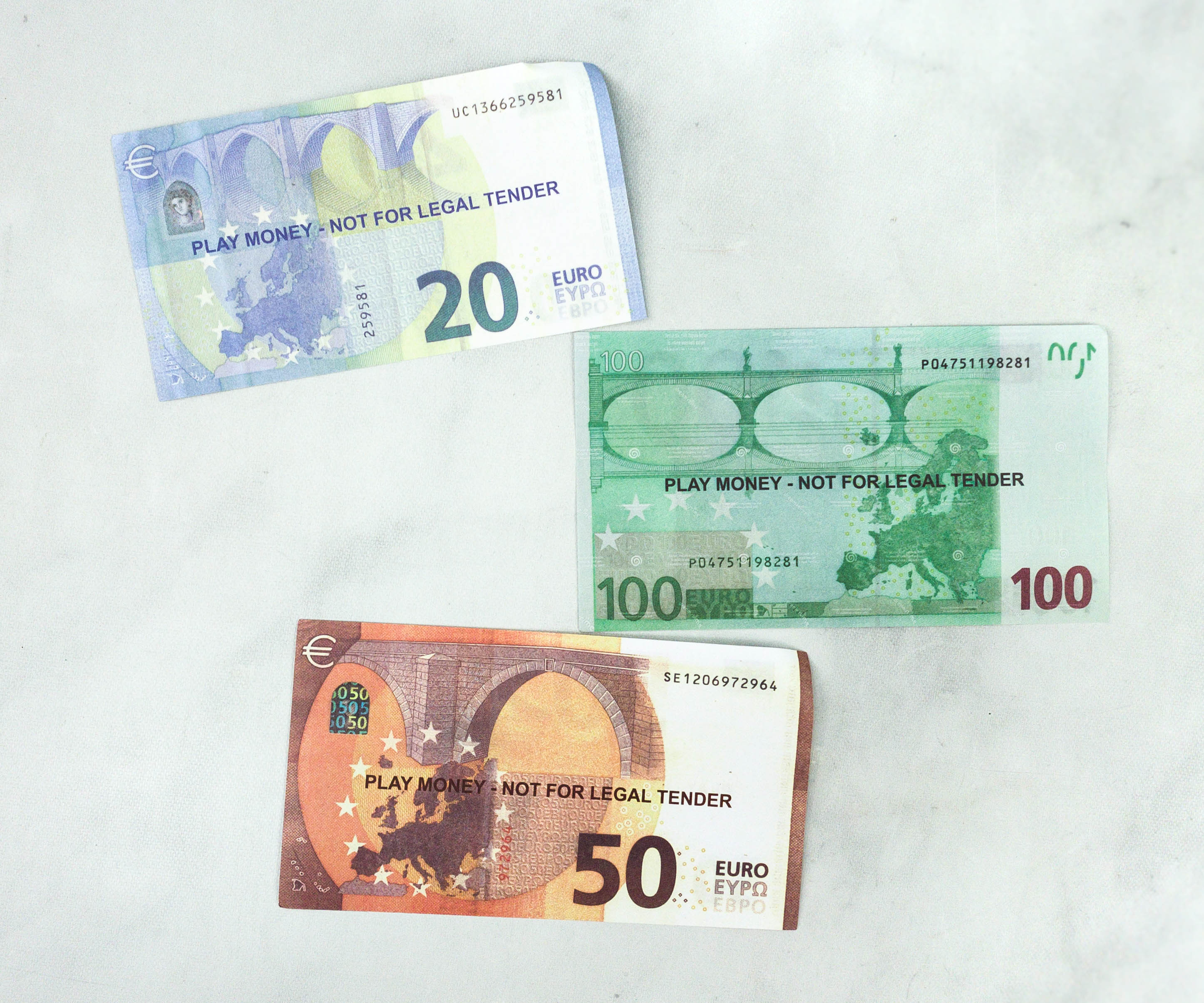 Euro is the currency used by the European Union, and Germany belongs to this group of countries.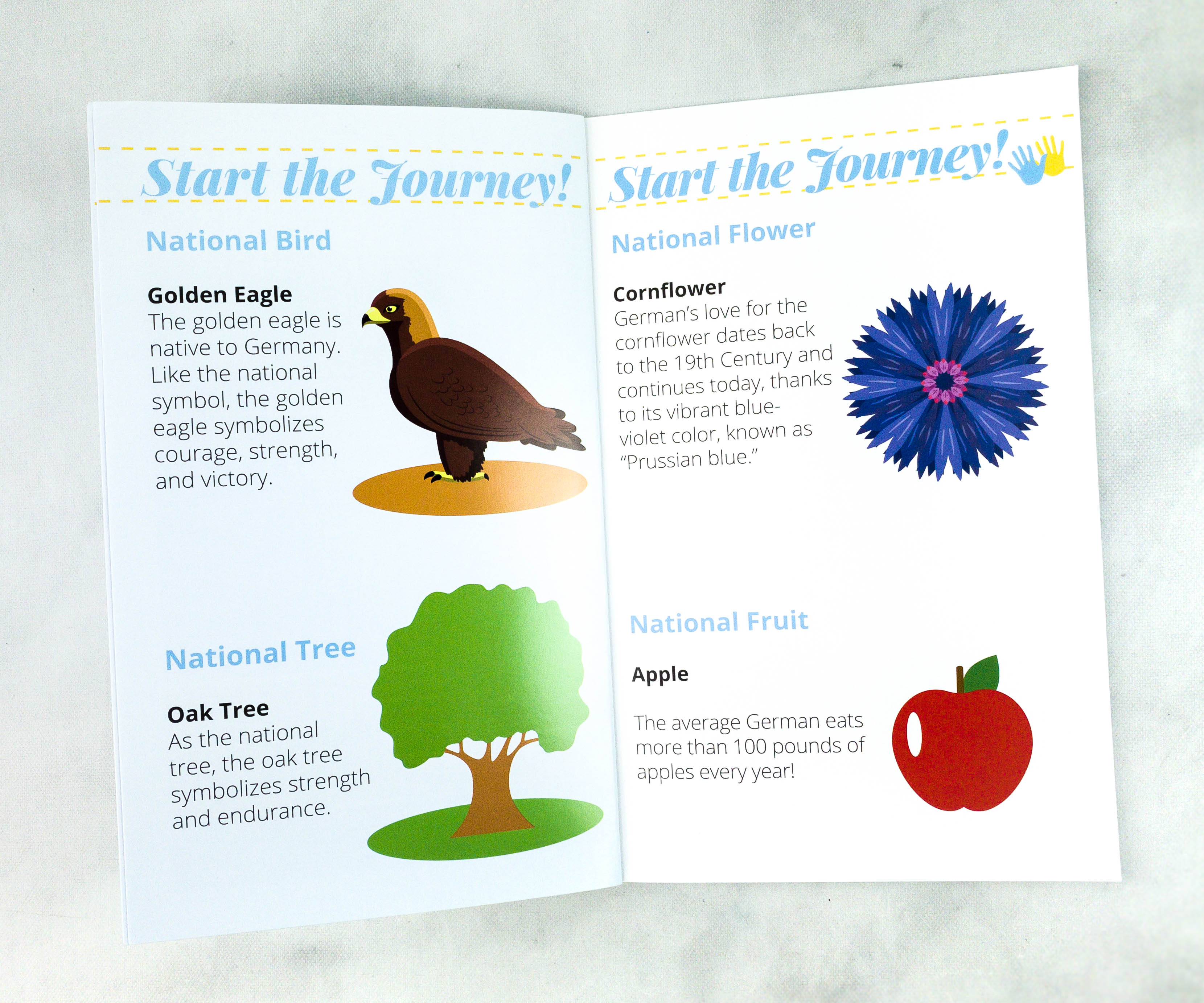 Germany's national bird is the Golden Eagle, while their national tree is Oak Tree. Just like other countries, they also have a national flower which is the cornflower. Lastly, their national fruit is apple.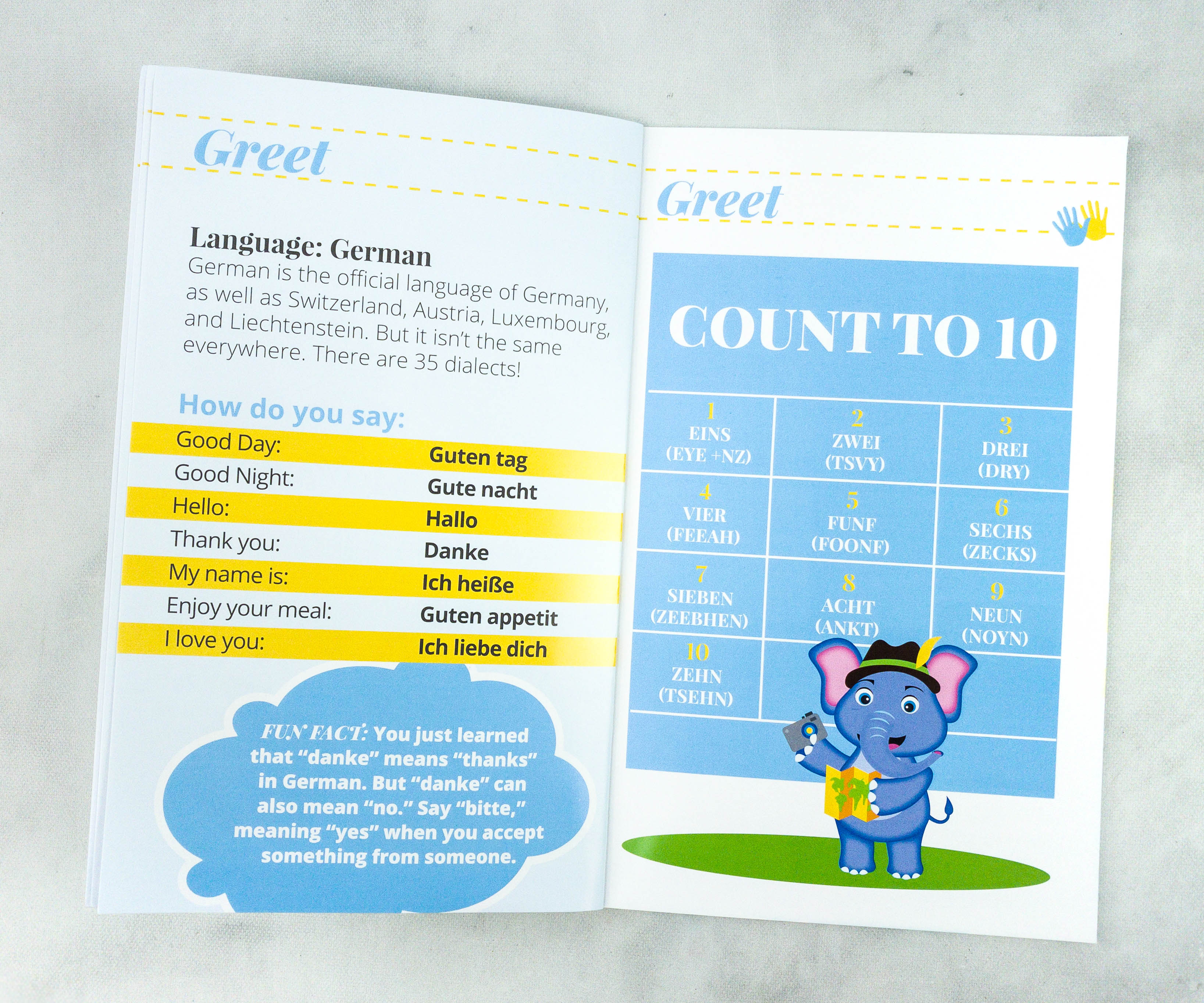 The next pages list basic words and numbers in German language.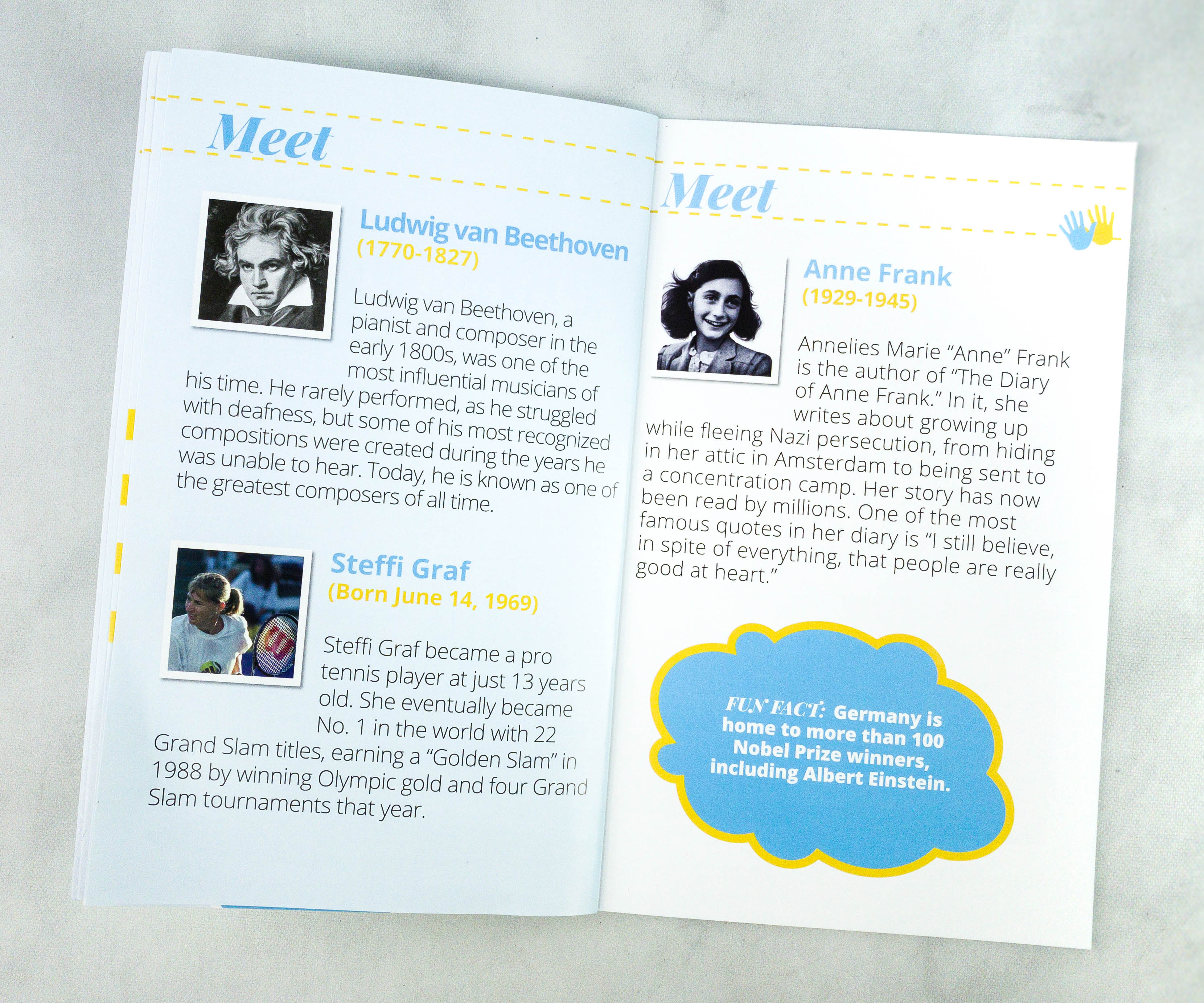 Here's a list of popular people from Germany, including Ludwig van Beethoven, Anne Frank, and Steffi Graf.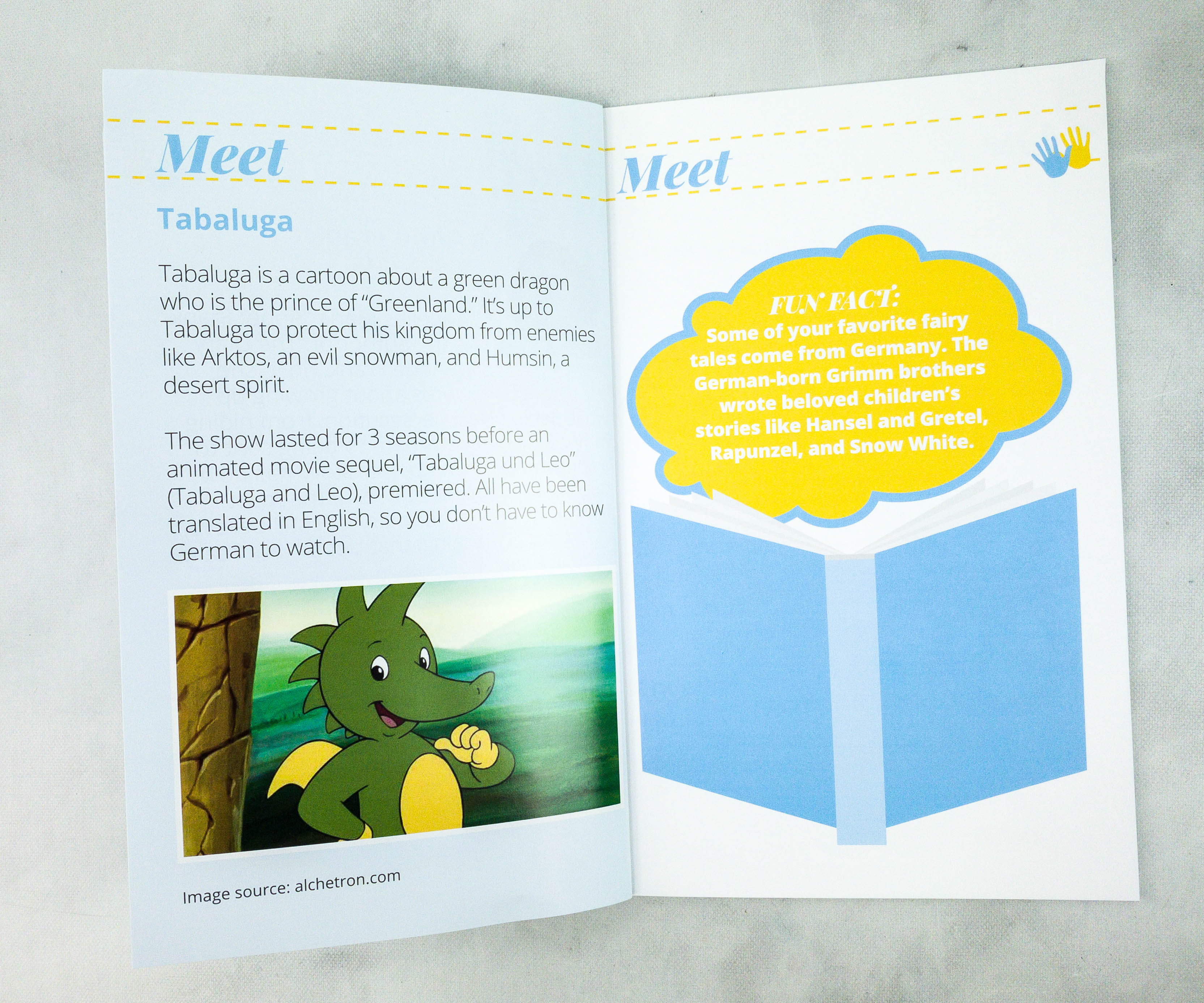 Tabaluga is a popular cartoon in Germany that lasted for 3 seasons. It is about a green dragon who is the prince of Greenland.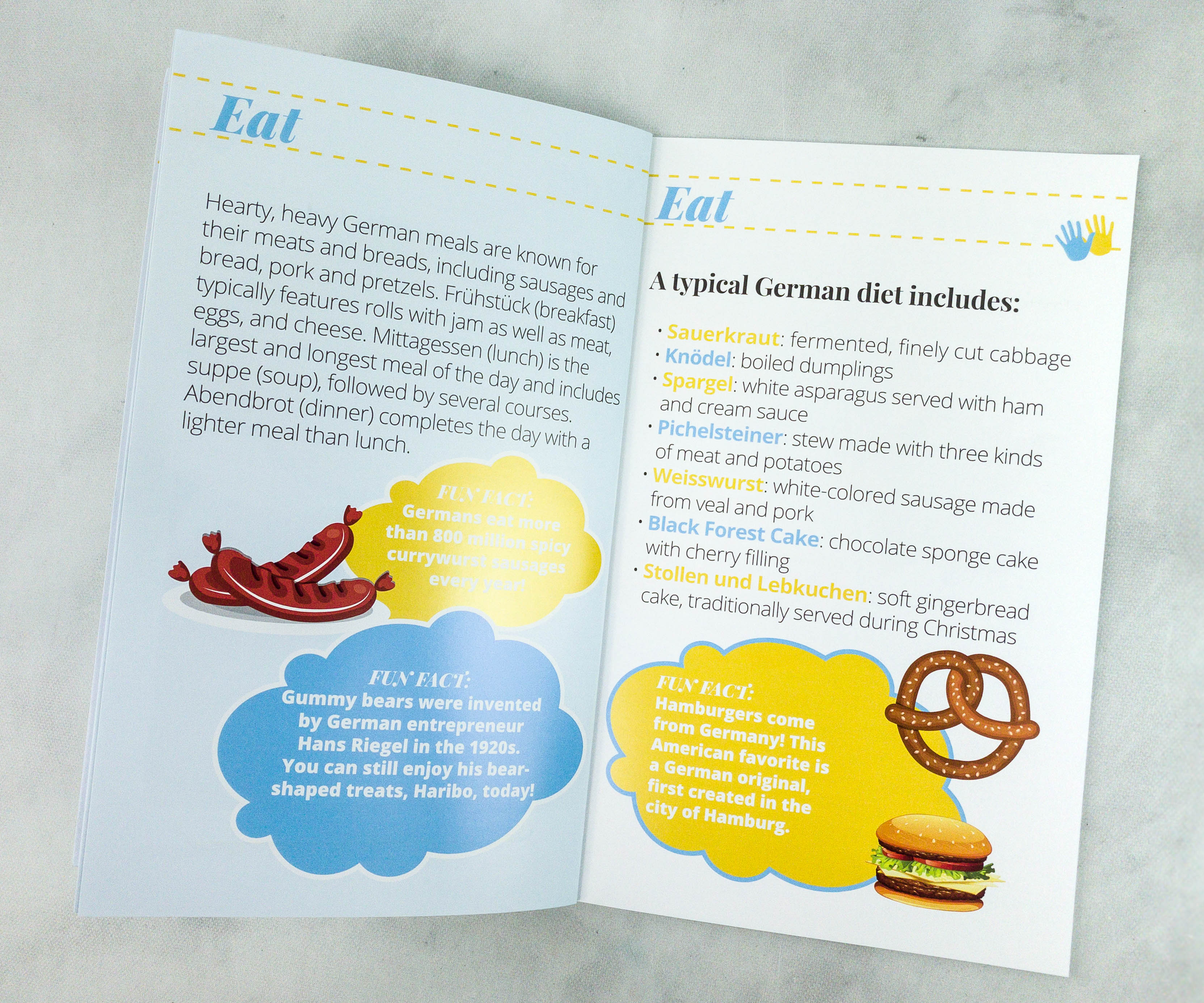 The next pages have information about the typical German diet and meals. Sauerkraut (fermented cabbage) and knodel (boiled dumplings) are just some of the most popular food in Germany.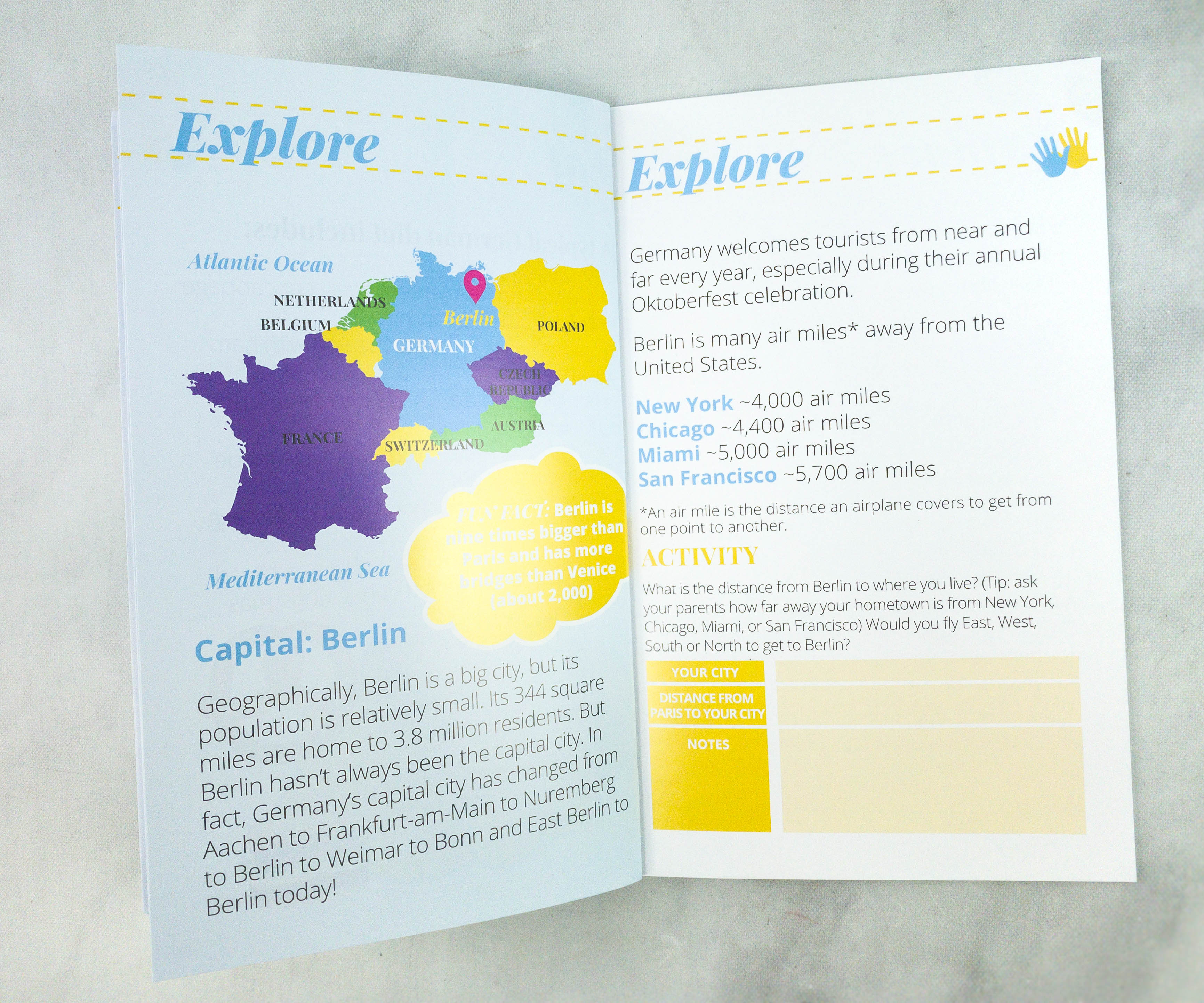 According to this part of the booklet, Berlin may be a big city but it is home to a small population.
The country is almost the same size as Montana and, unlike other countries, they don't have house and street numbers. Speed limit is also not applicable on most of their highways.
The booklet also featured some famous landmarks in Germany. Rothenburg ob der Tauber and Neuschwanstein Castle are highlighted on these pages.
Germany is home to 400 zoos, the most among all the countries in the world.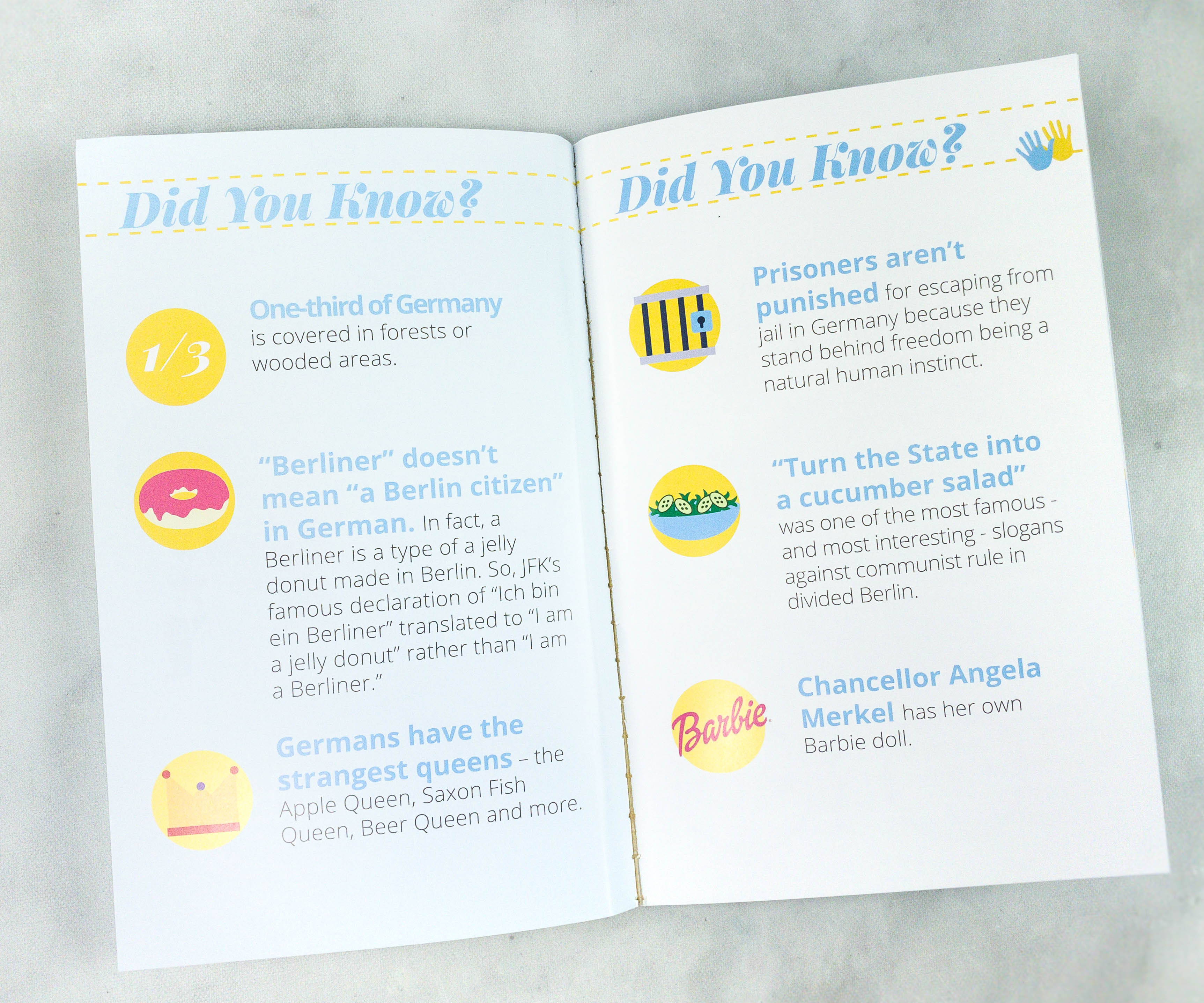 There are lots of interesting facts about the country, including having some strange queens.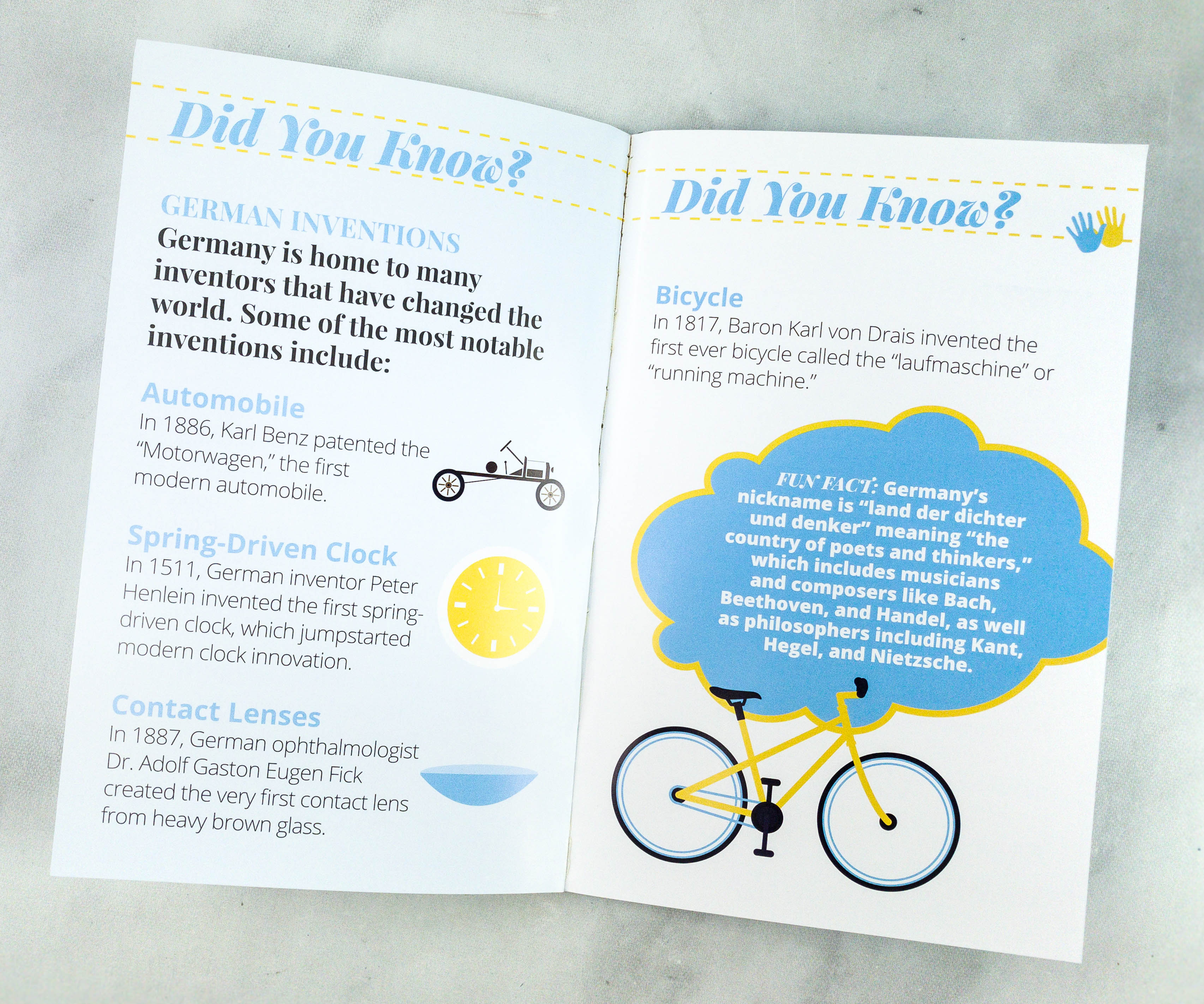 Germans are also responsible for some inventions that we all use until now, like the automobile, spring-driven clock, and contact lenses.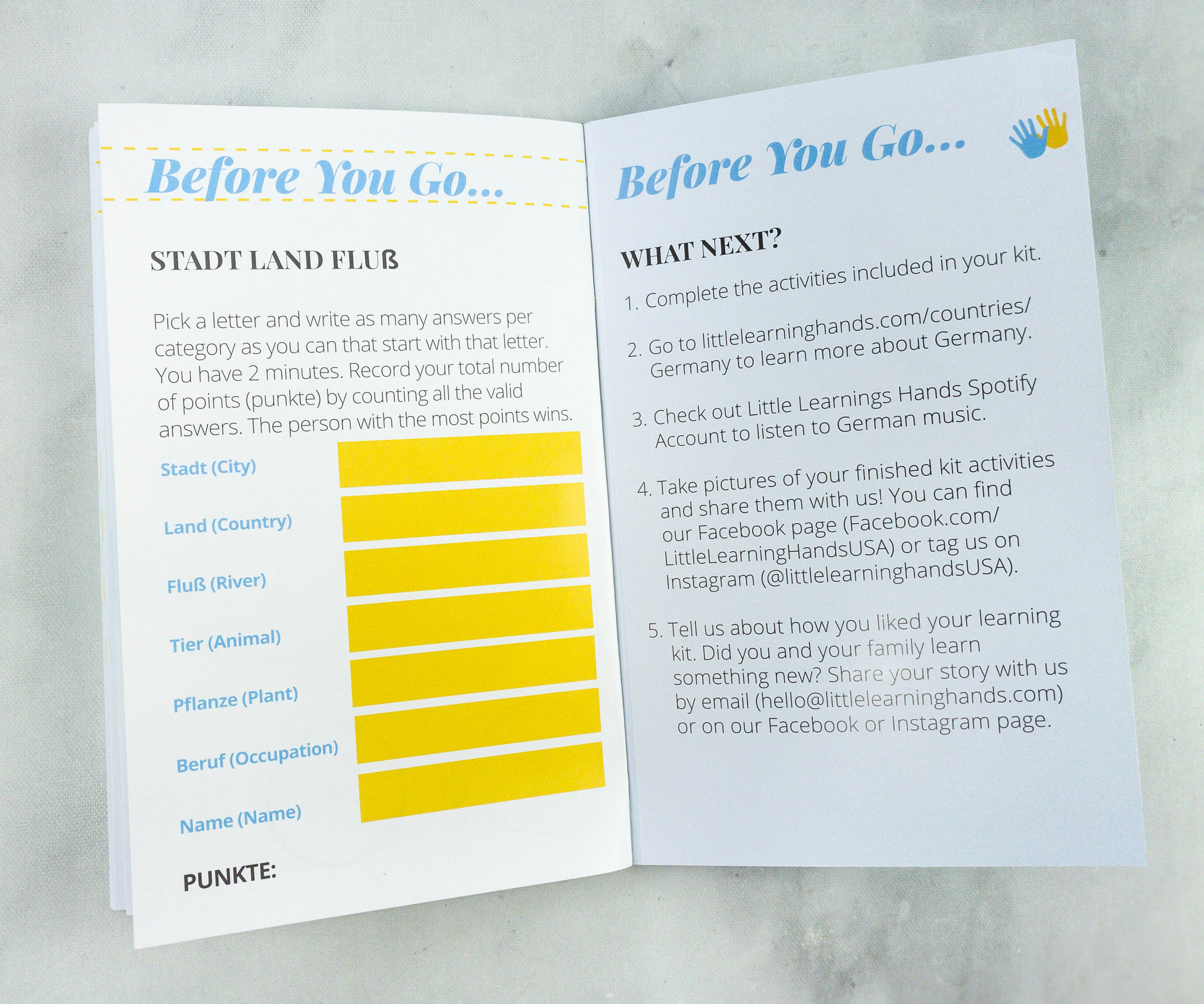 Lastly, there's a suggested activity plus a list of things kids can do after exploring the booklet.
Recipe Cards. The box included 2 recipes from Germany that kids can try making at home!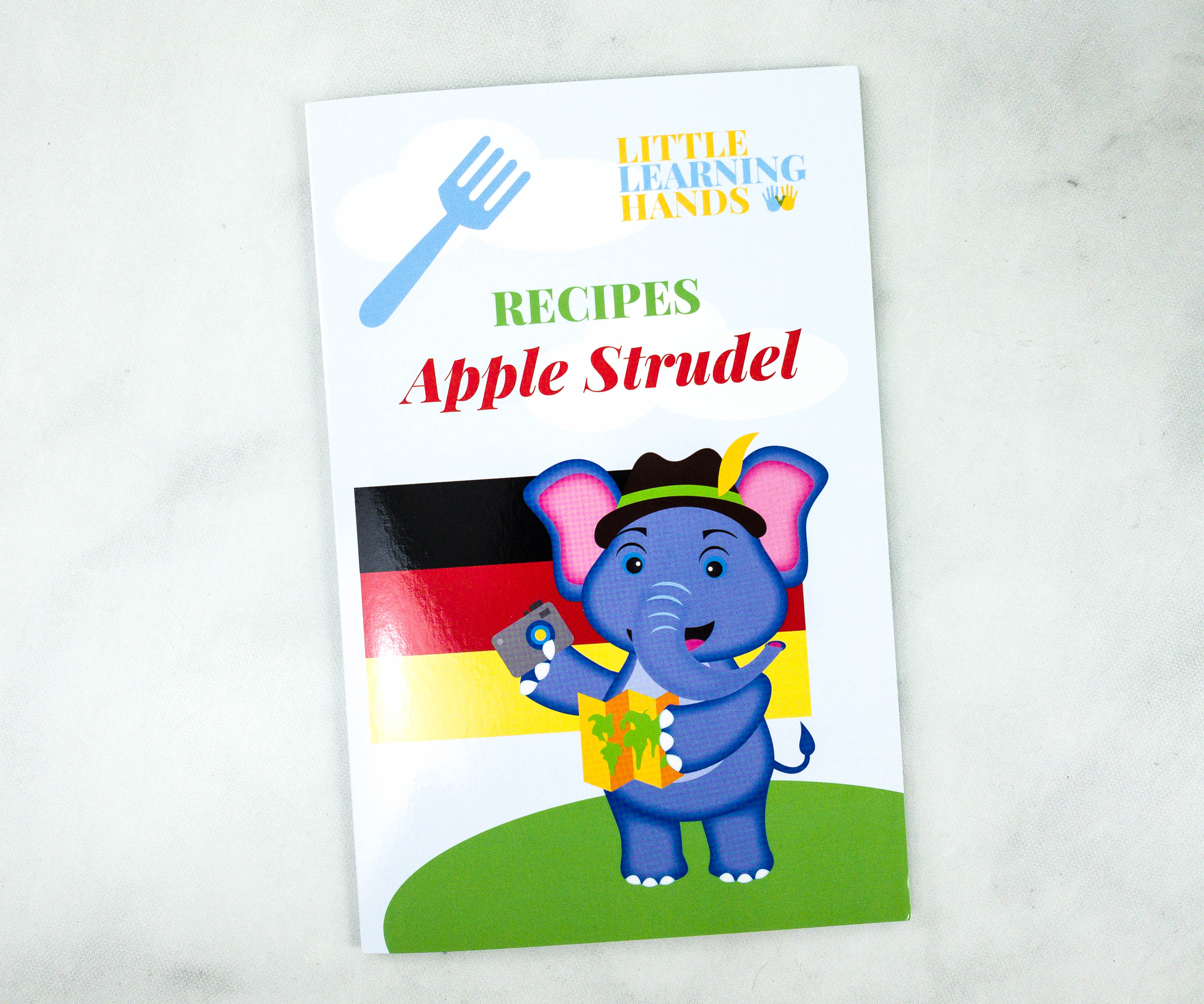 The first recipe is Apple Strudel.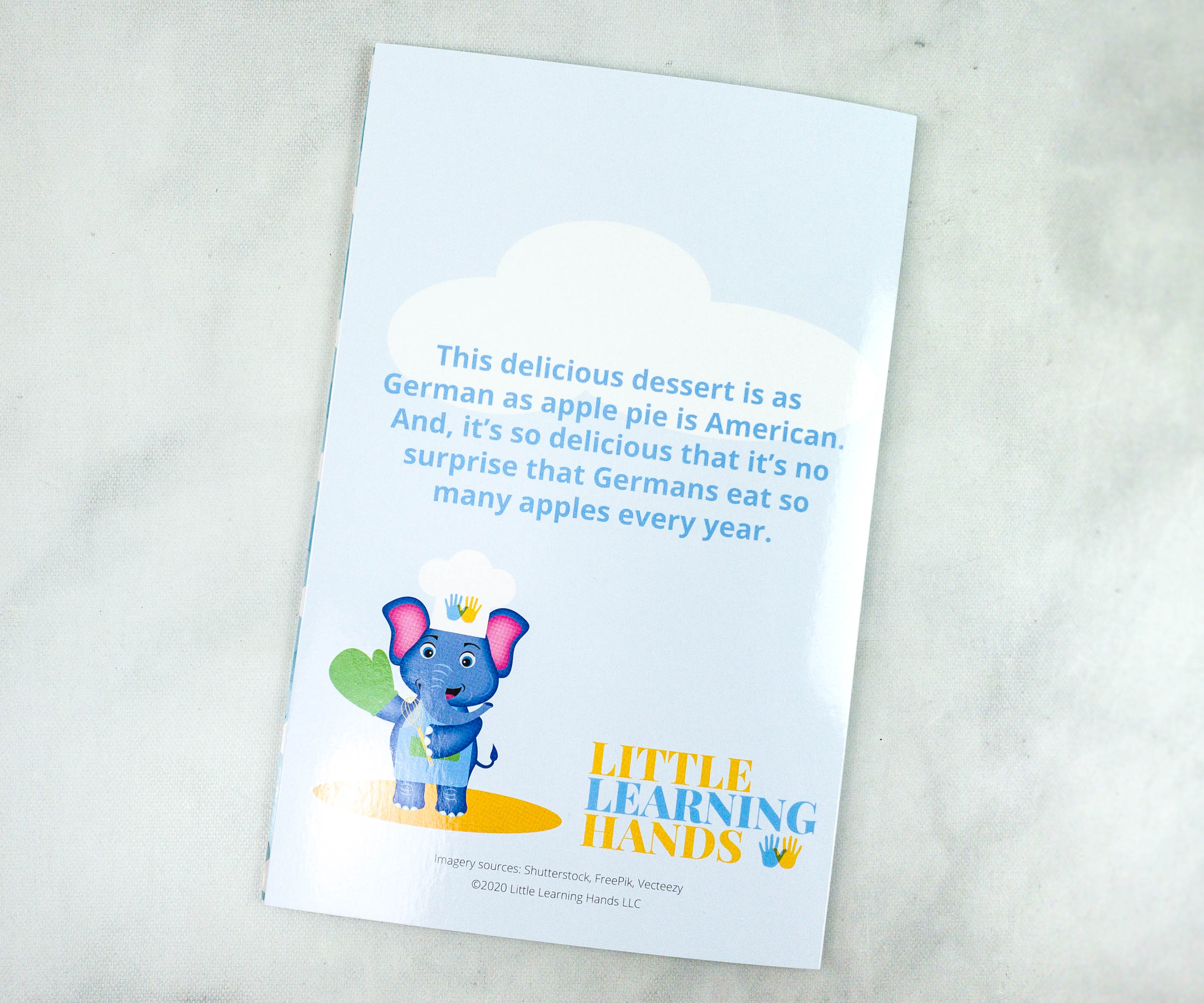 This delicious dessert is as German as apple pie is American. And, it's so delicious that it's no surprise that Germans eat so many apples every year.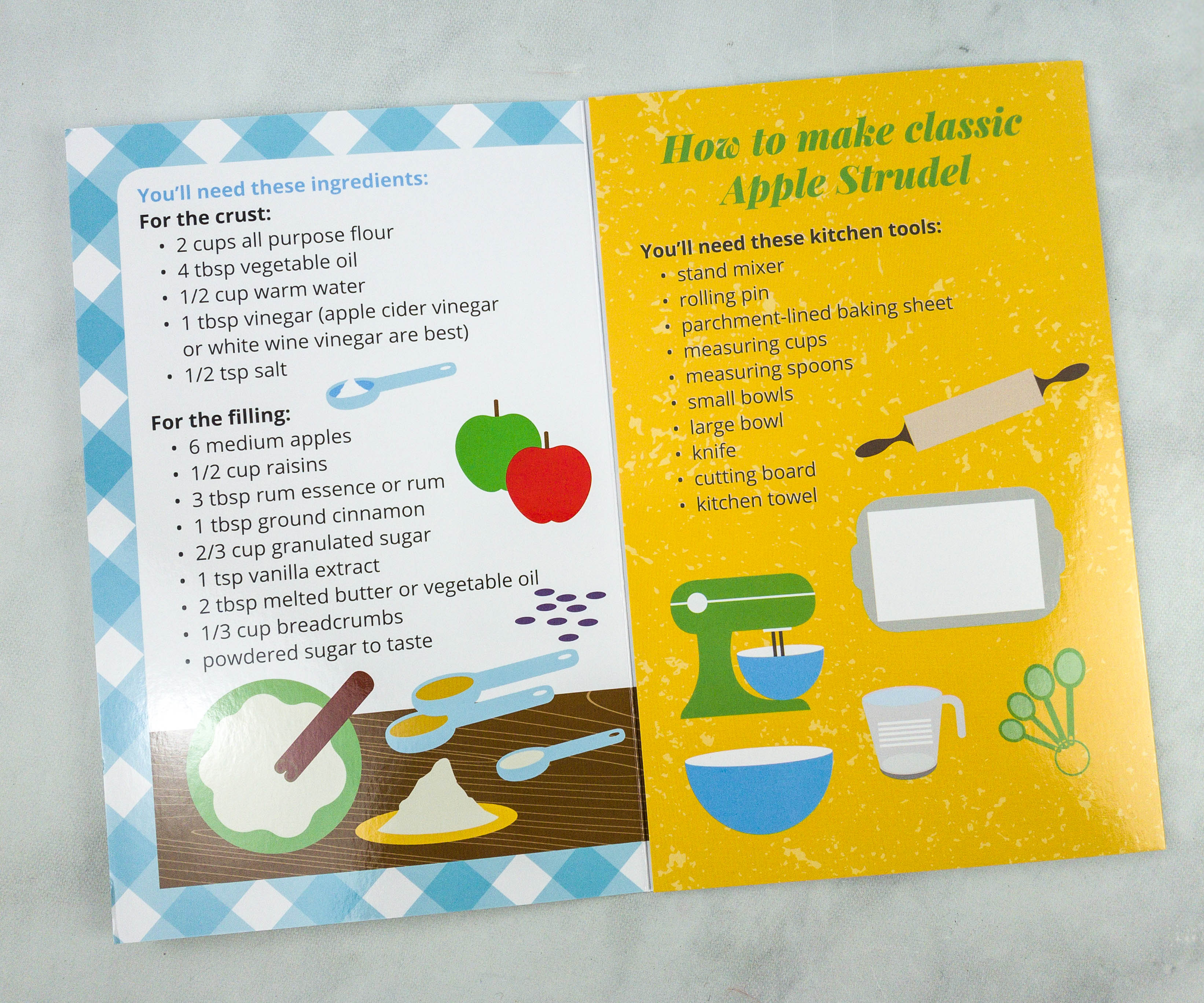 They provided a list of the ingredients and kitchen tools that kids need to make Apple Strudel.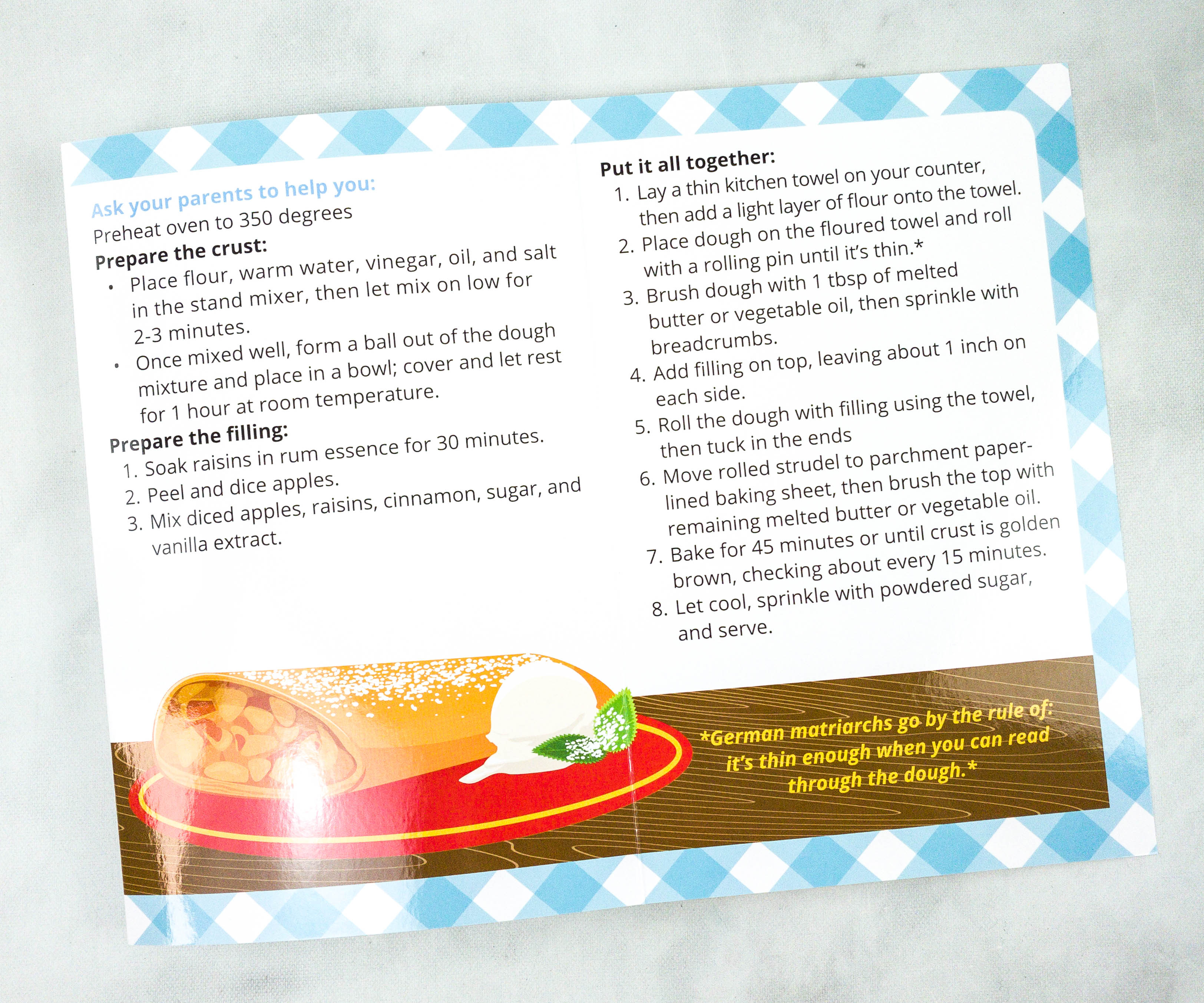 The instructions are easy to follow, although my kids might need adult supervision on some parts of it.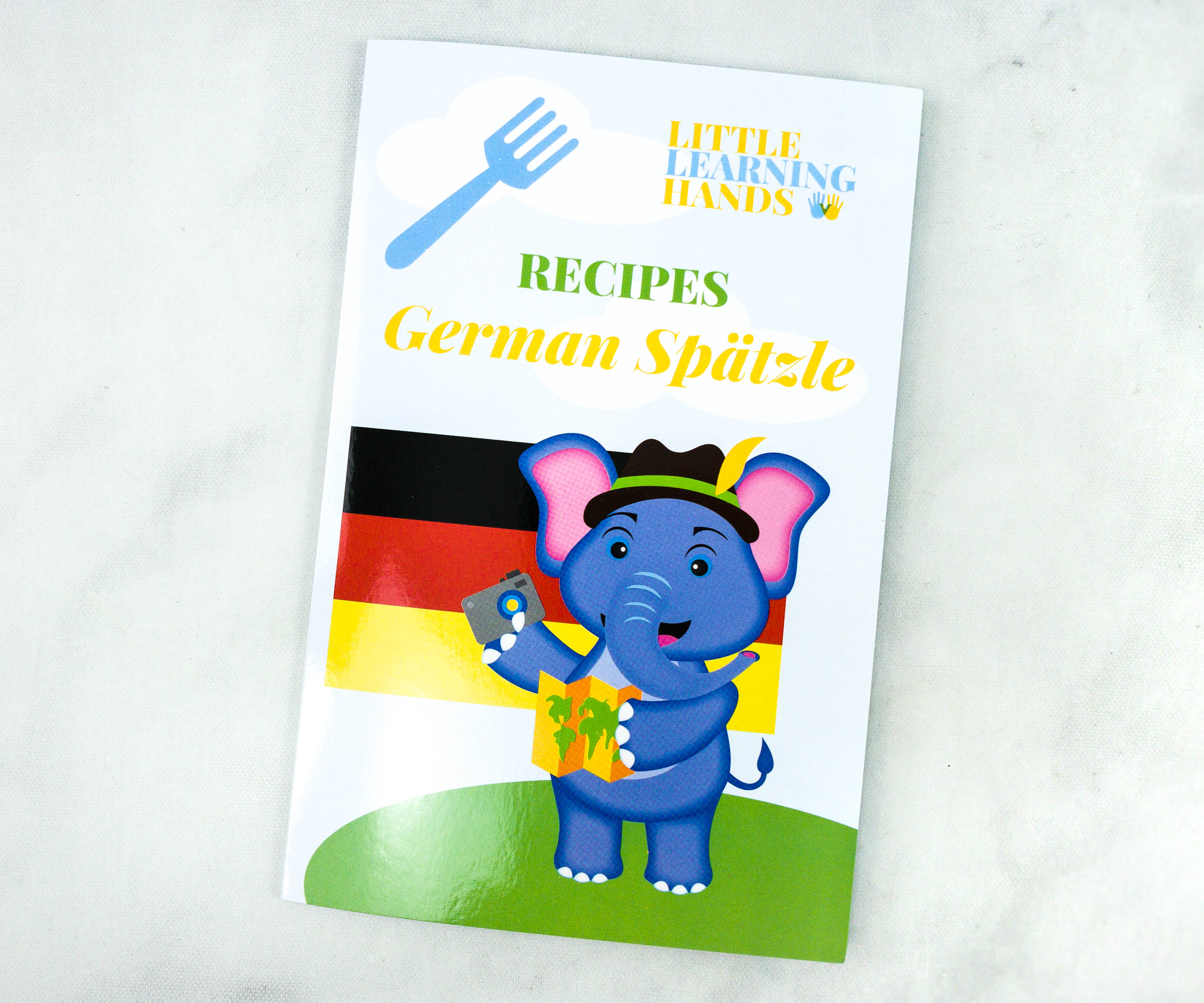 The second recipe is German Spätzle!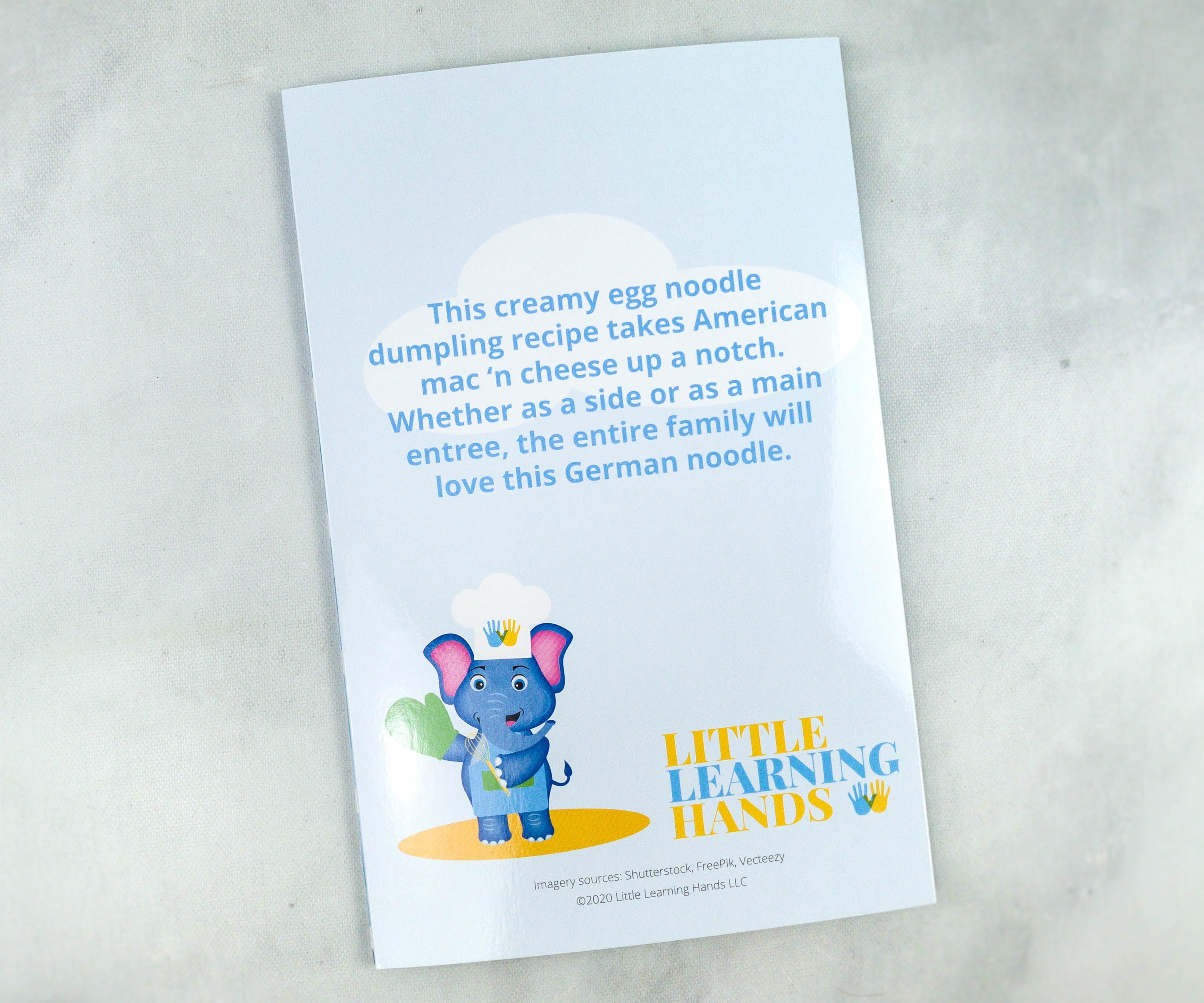 This creamy egg noodle dumpling recipe takes American mac 'n cheese up a notch. Whether as a side or as a main entree, the entire family will love this German noodle.
Of course, they also provided a list of ingredients for this one, along with the required kitchen tools.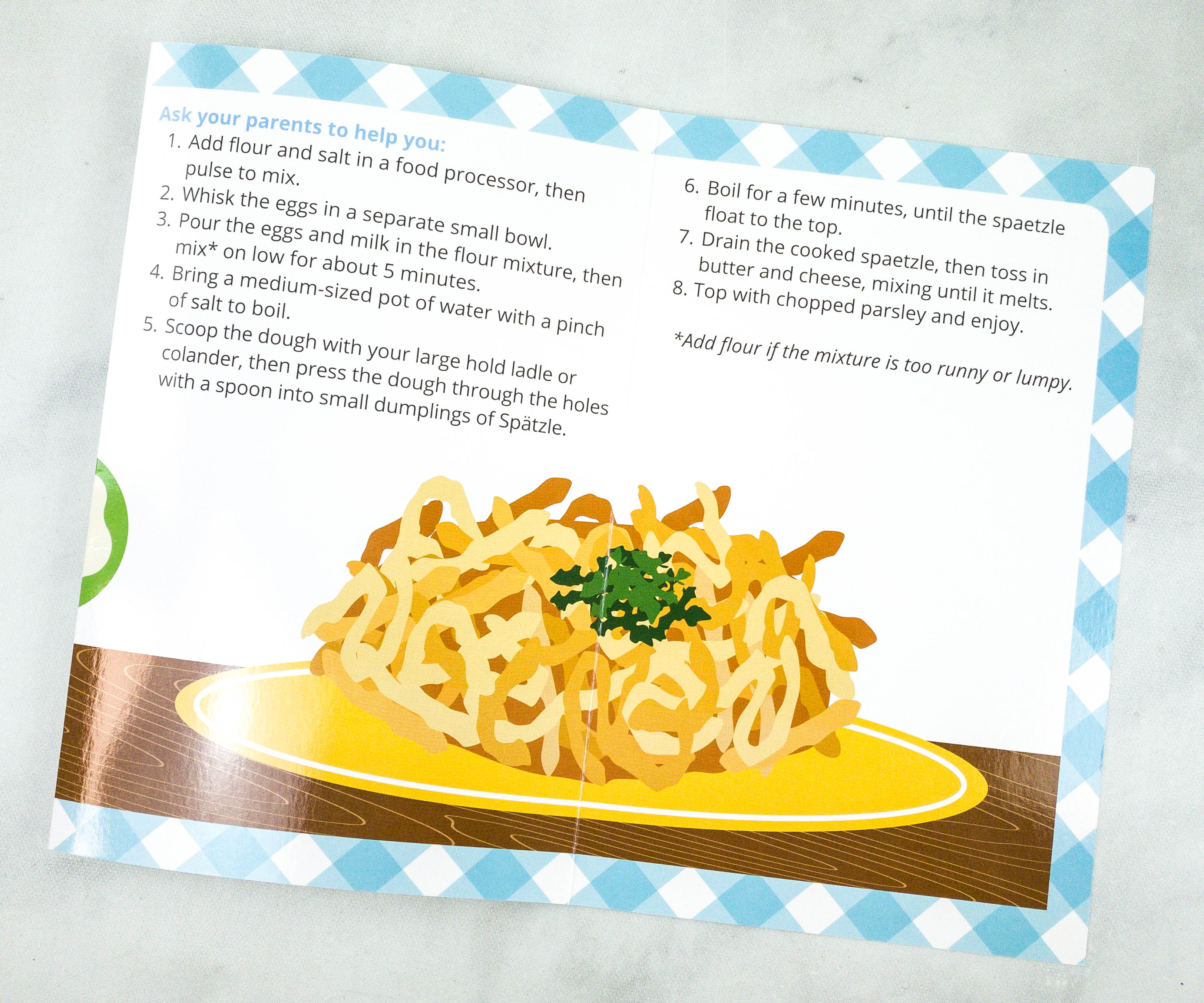 We can't wait to try making our own Spatzle!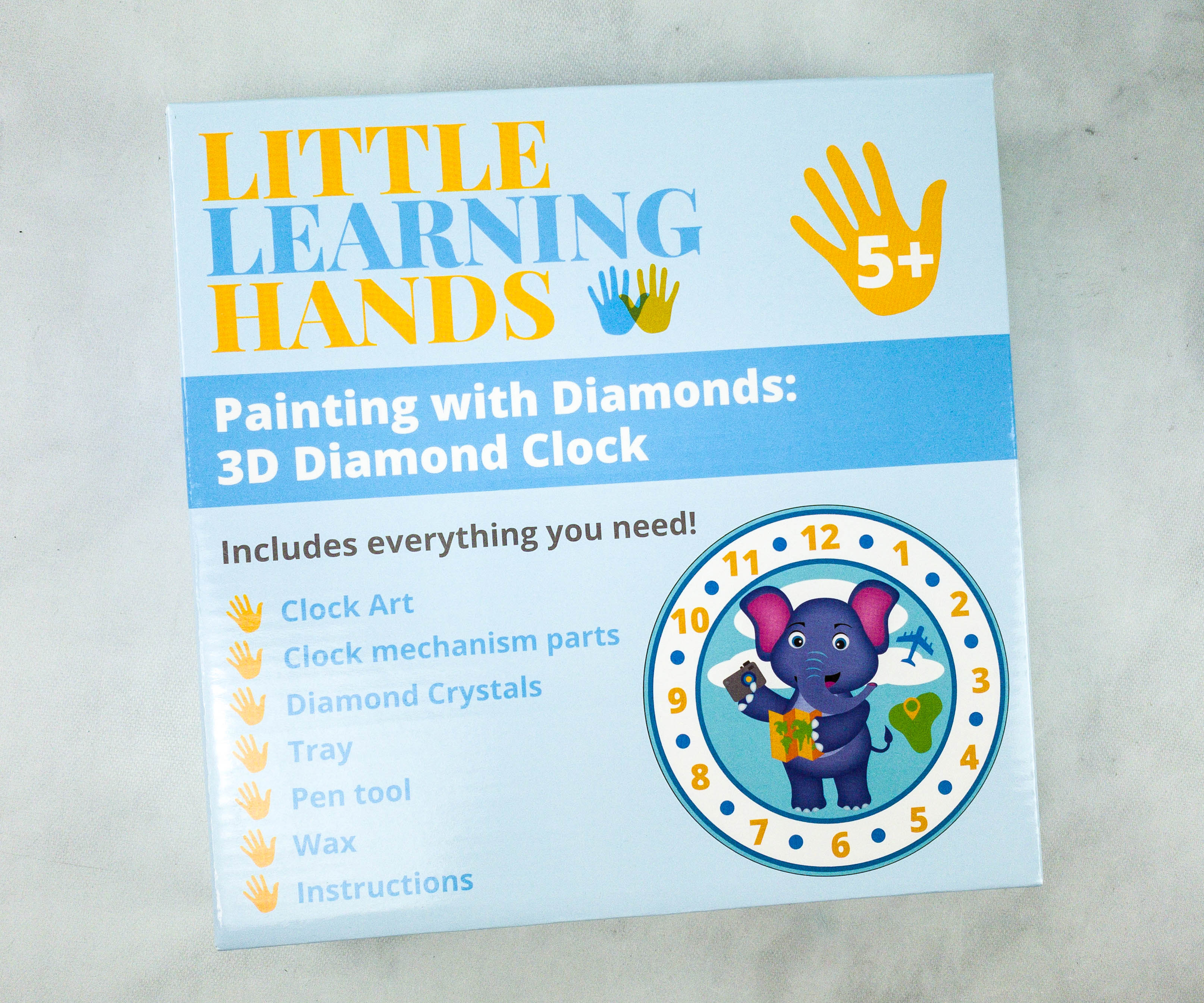 3D Diamond Clock. Here's another fun activity for the kids, a 3D diamond painting kit!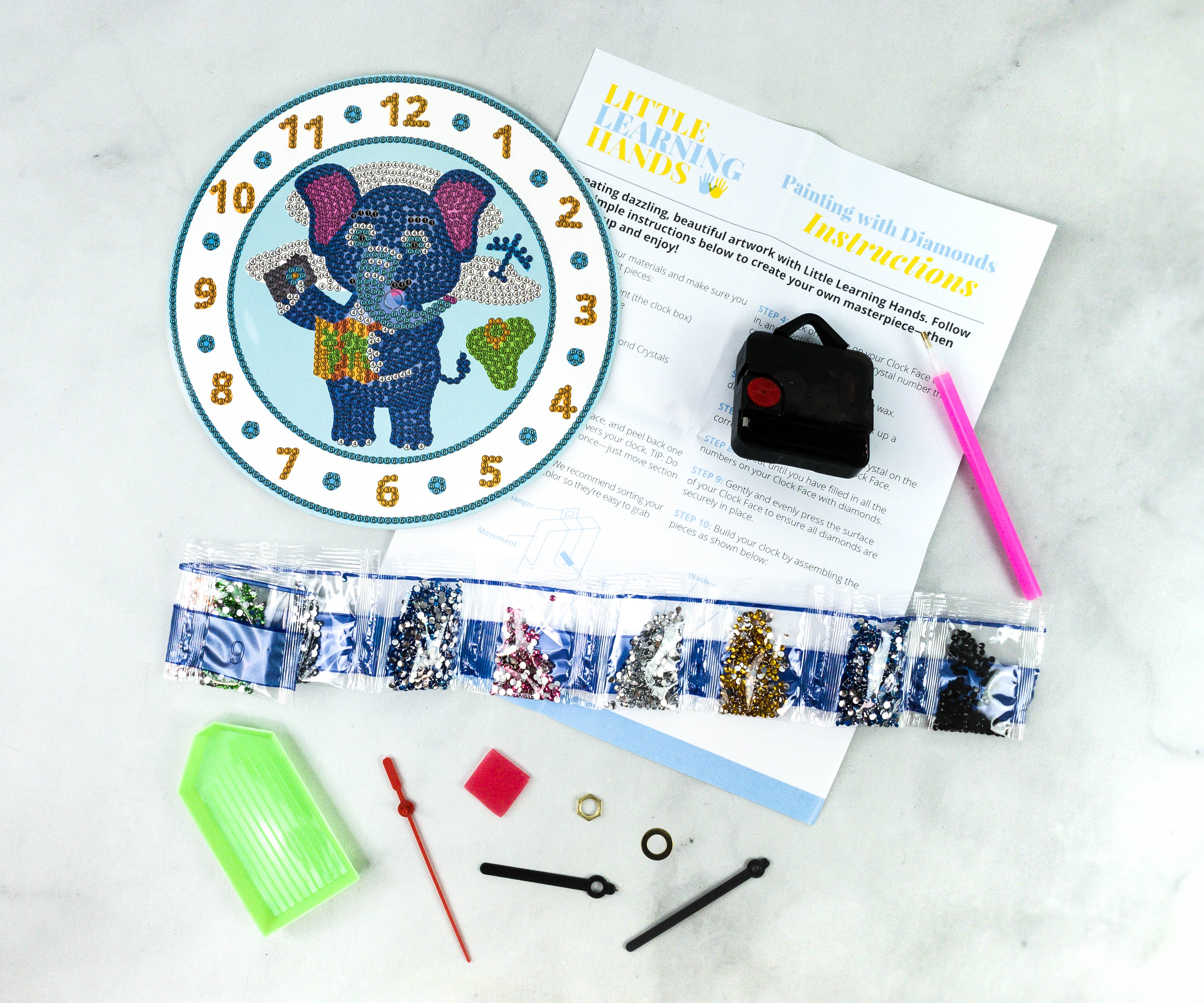 The kit included everything that my kids need to finish the 3D clock: the clock art, clock mechanism parts, diamond crystals, tray, pen tool, wax, and even the instructions.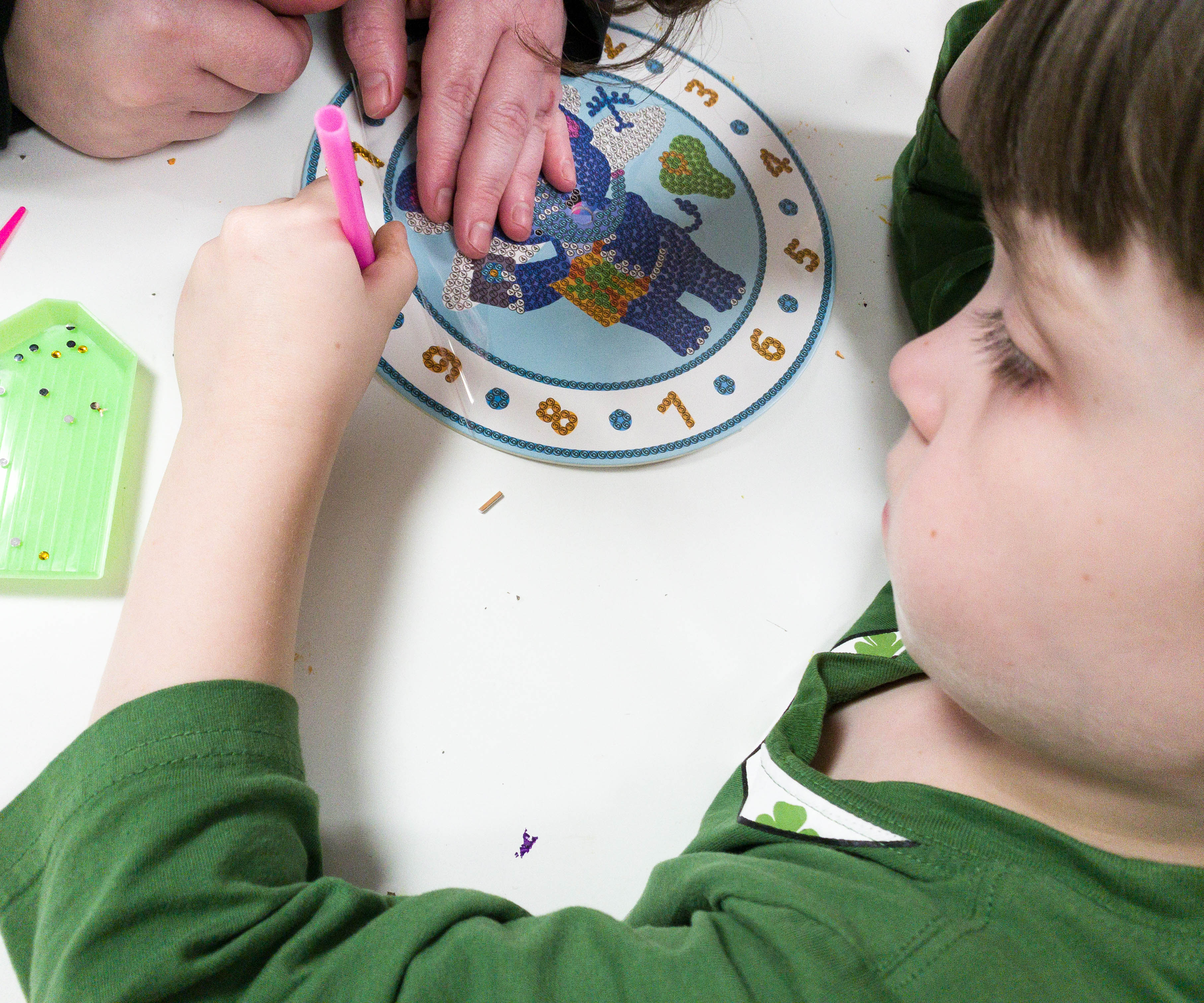 Putting the diamonds on the clock is a bit tricky, some pieces must be placed in exact locations as well.
The diamonds definitely made this clock more appealing.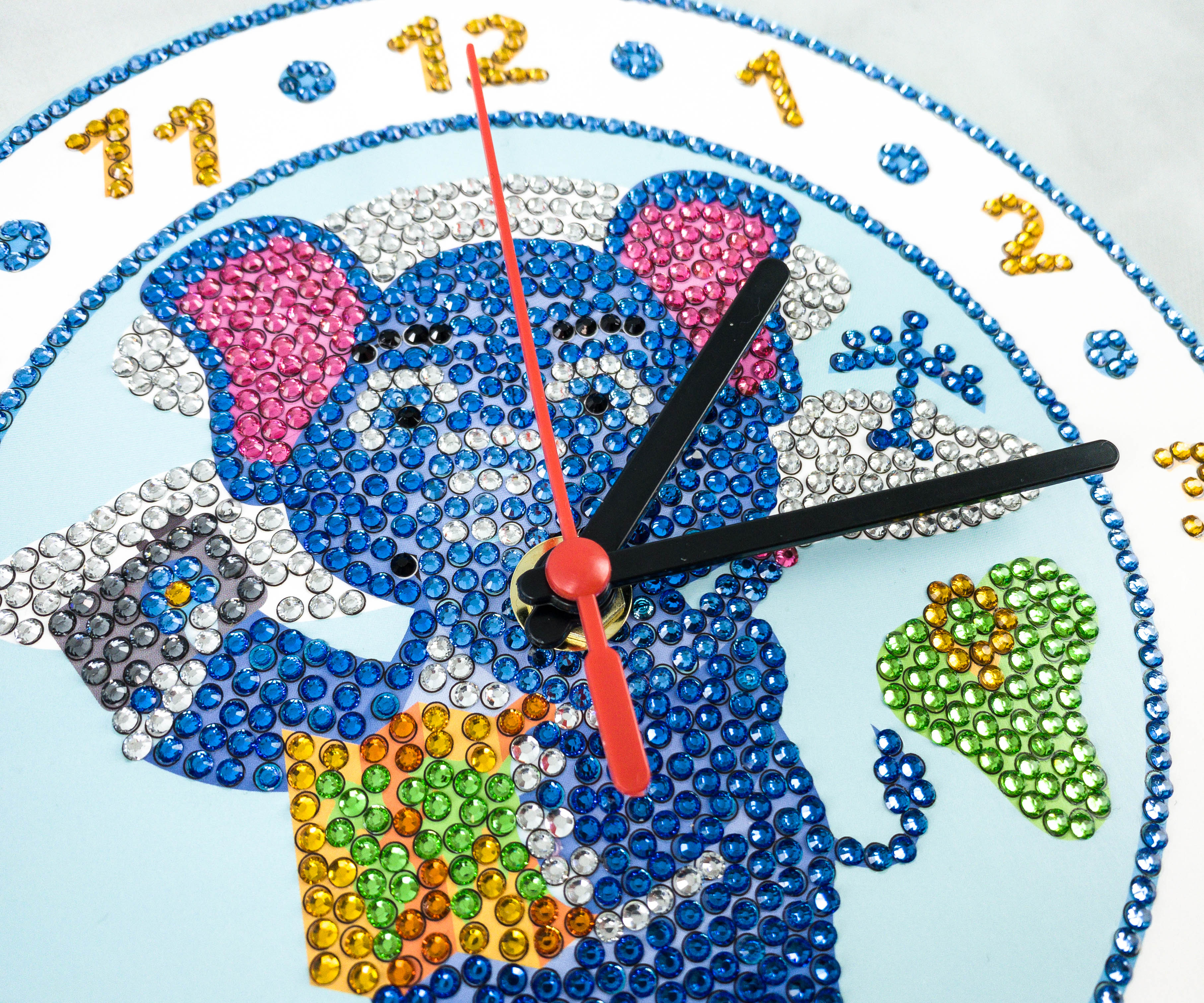 Here's a closer look at the finished piece! My kids did an amazing job!
3D Puzzle Brandenburg gate. Every box comes with a 3D puzzle featuring a landmark from the featured country. This month, it's the Brandenburg Gate.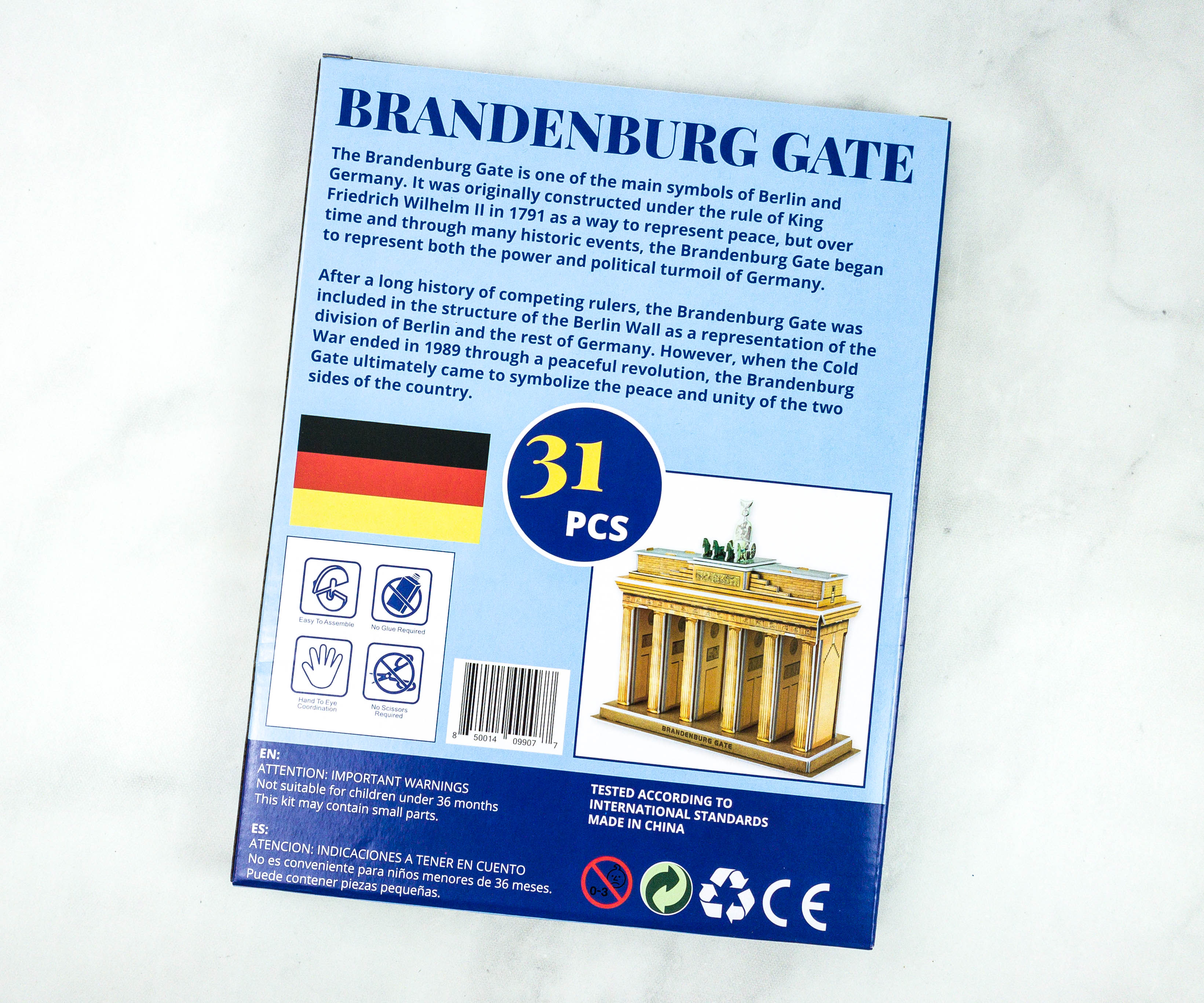 The box has a brief description of Brandenburg Gate. This puzzle consists of 31 pieces.
A booklet is also included in the kit. According to it, the Brandenburg Gate is over 200 years old and is the most famous landmark in Berlin.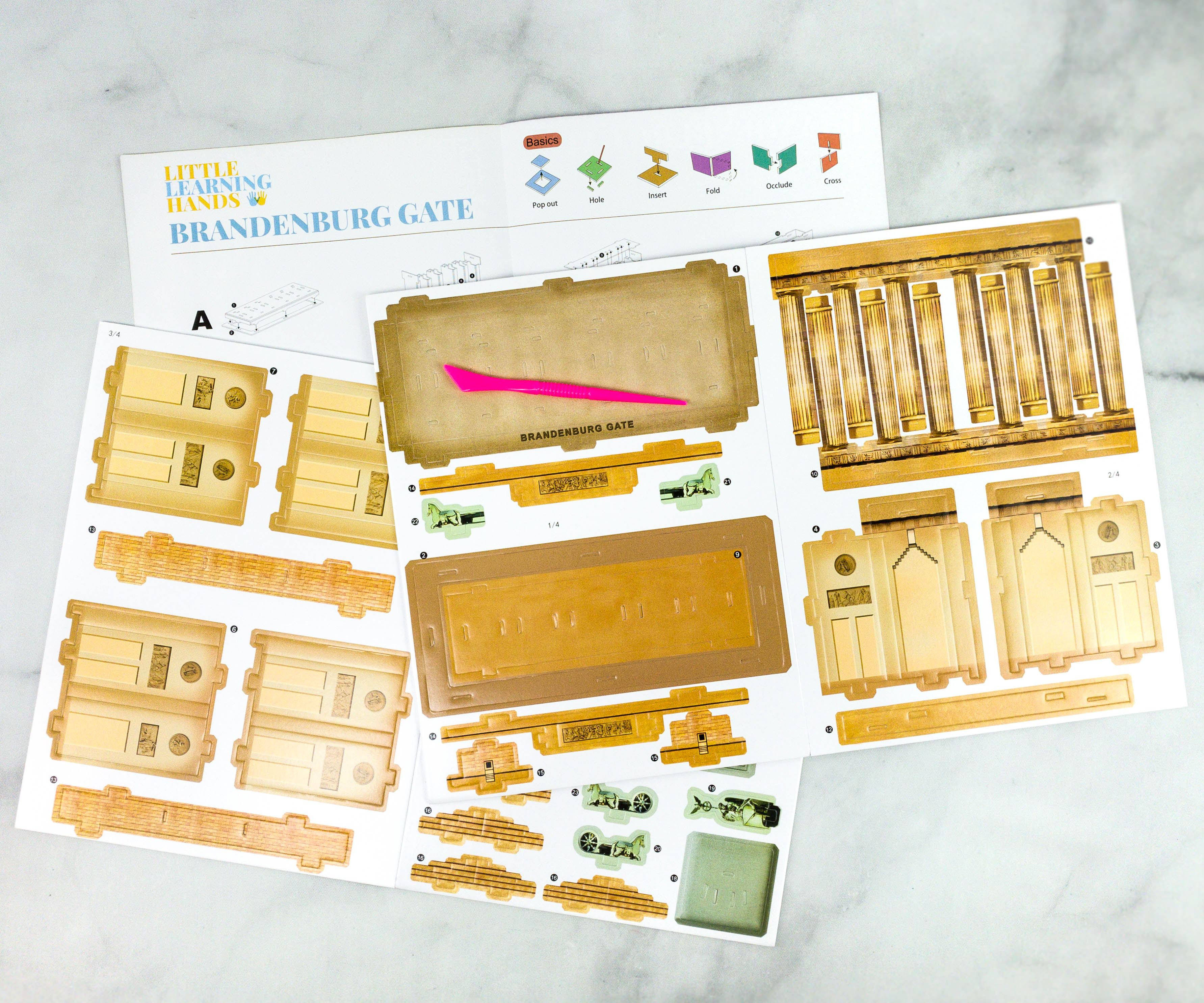 Here are all the pieces included in the puzzle!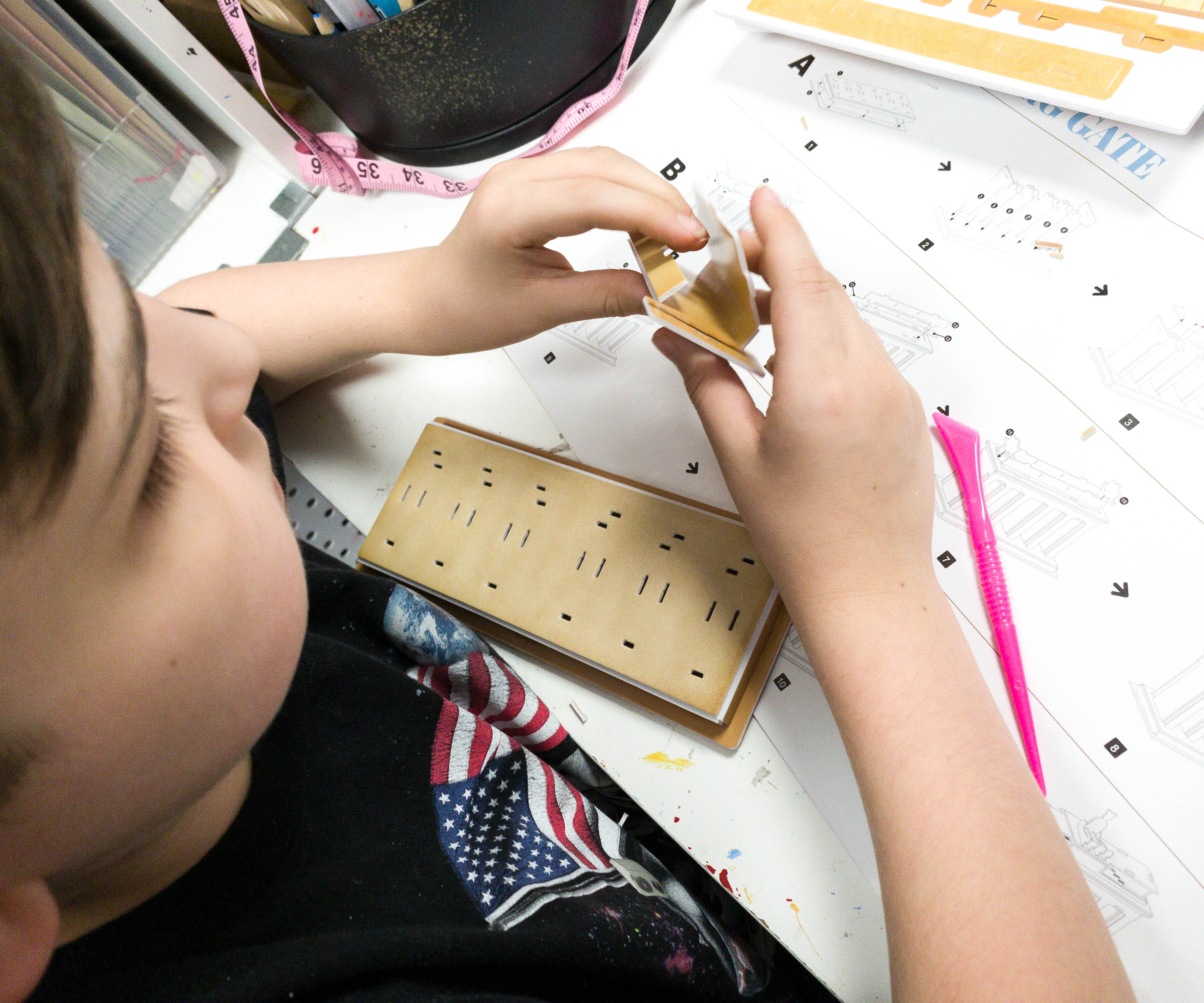 My kids didn't have any problem removing the pieces from the board.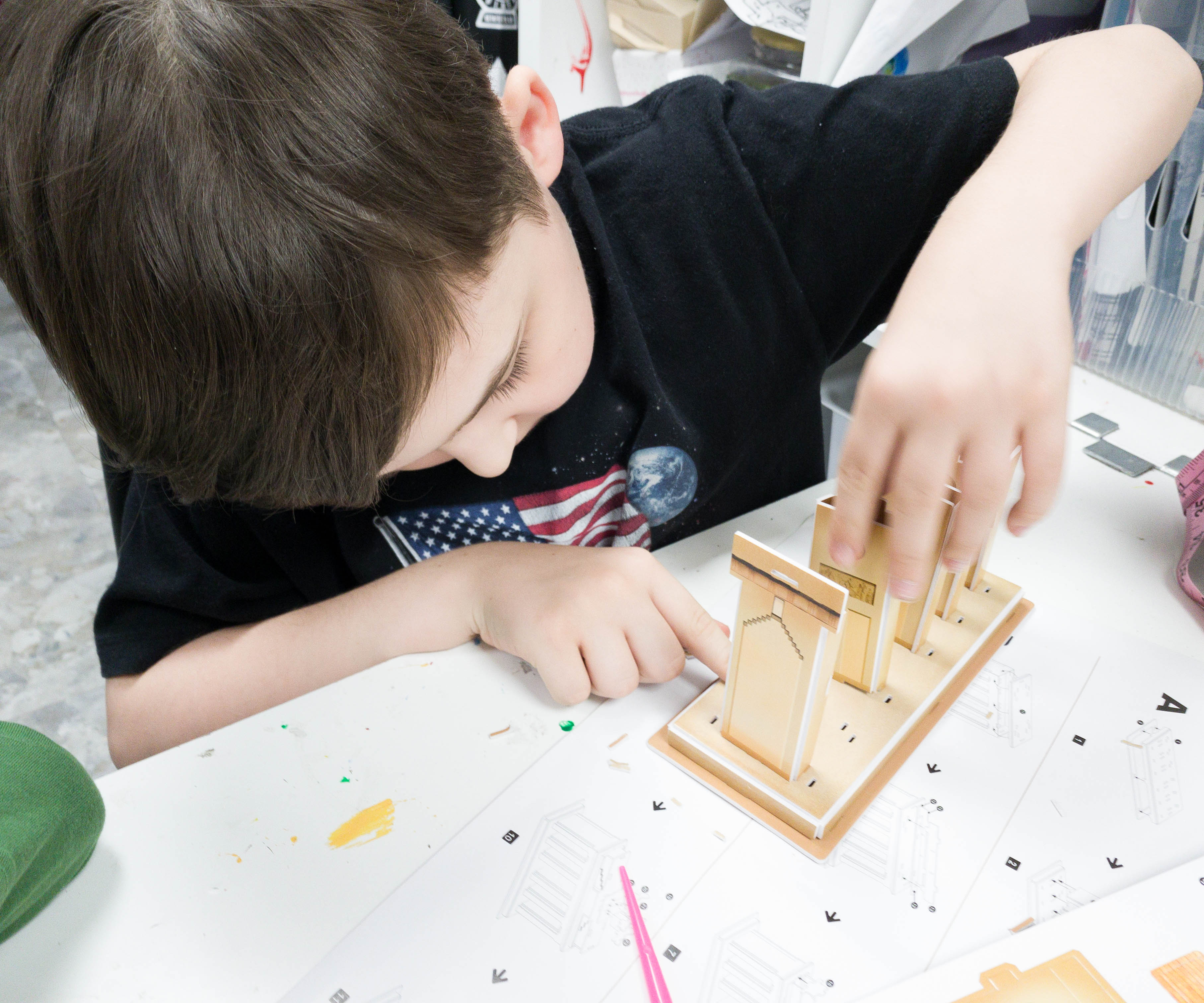 This landmark is known for its 12 columns. In here, my son started placing them on the base of the structure.
The parts are easy to attach. This activity is kid-friendly and my kids were able to do it with minimal adult supervision.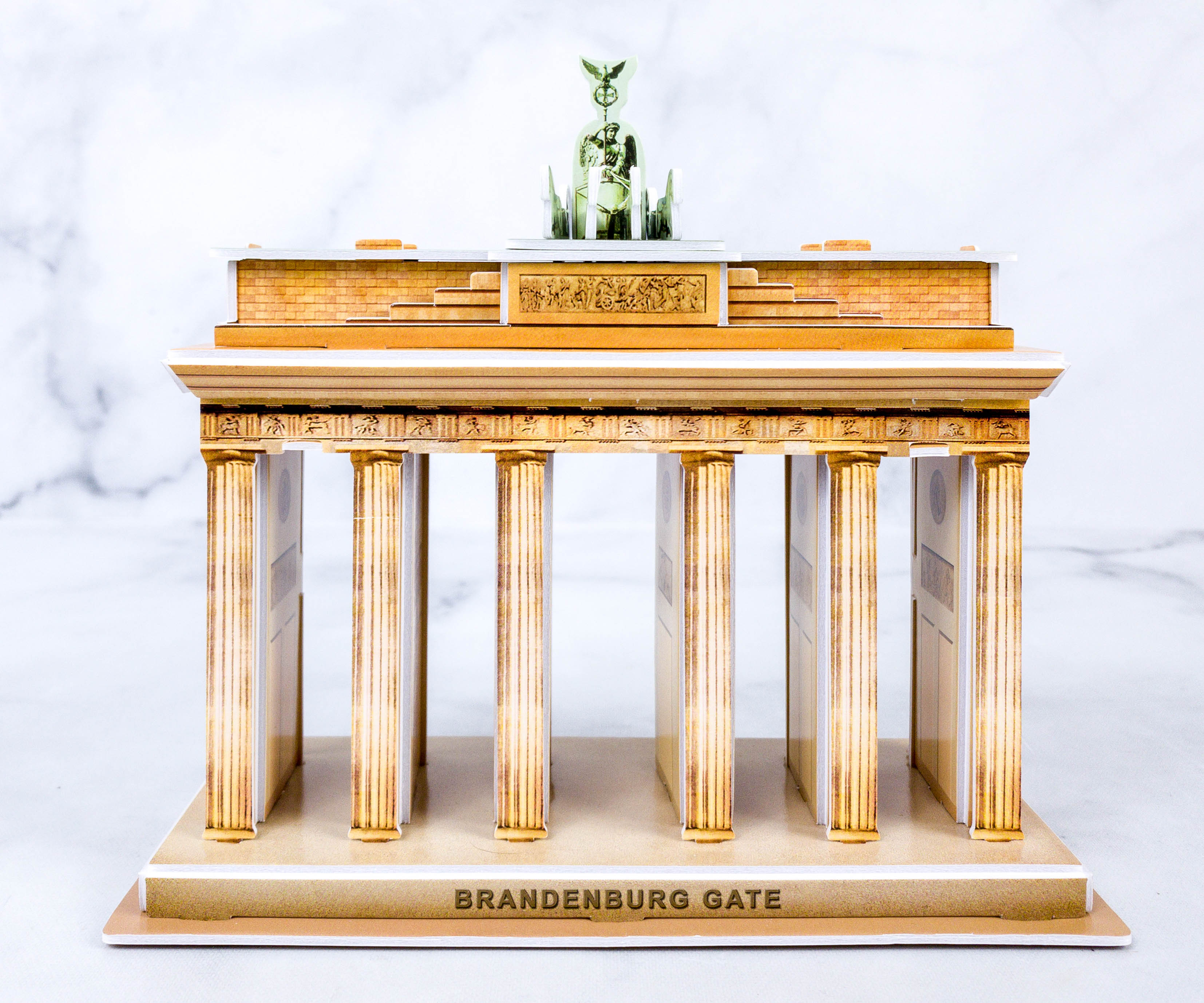 The Brandenburg Gate 3D puzzle is done and ready for display!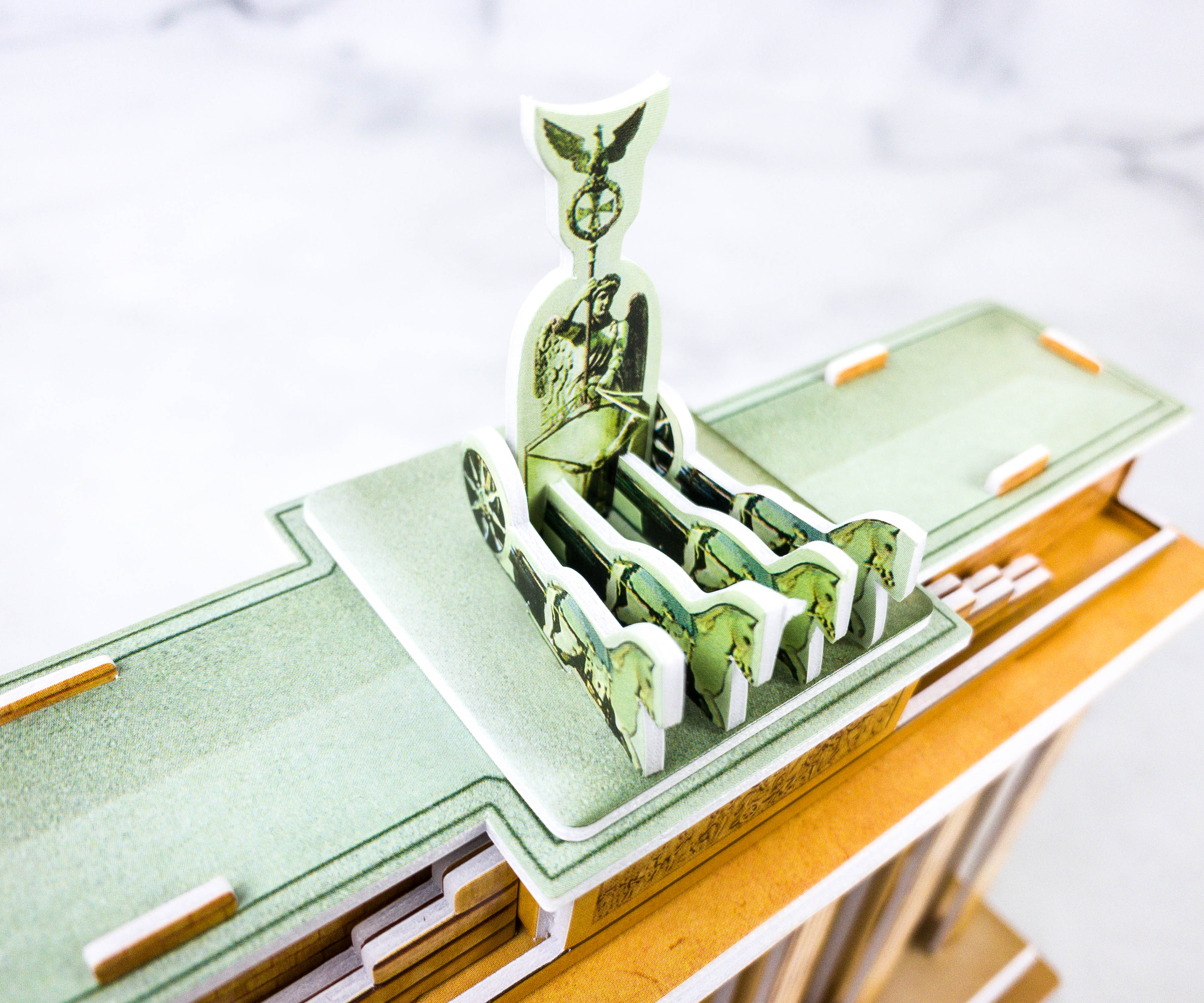 It even has Quadriga, the goddess of victory, on top of it.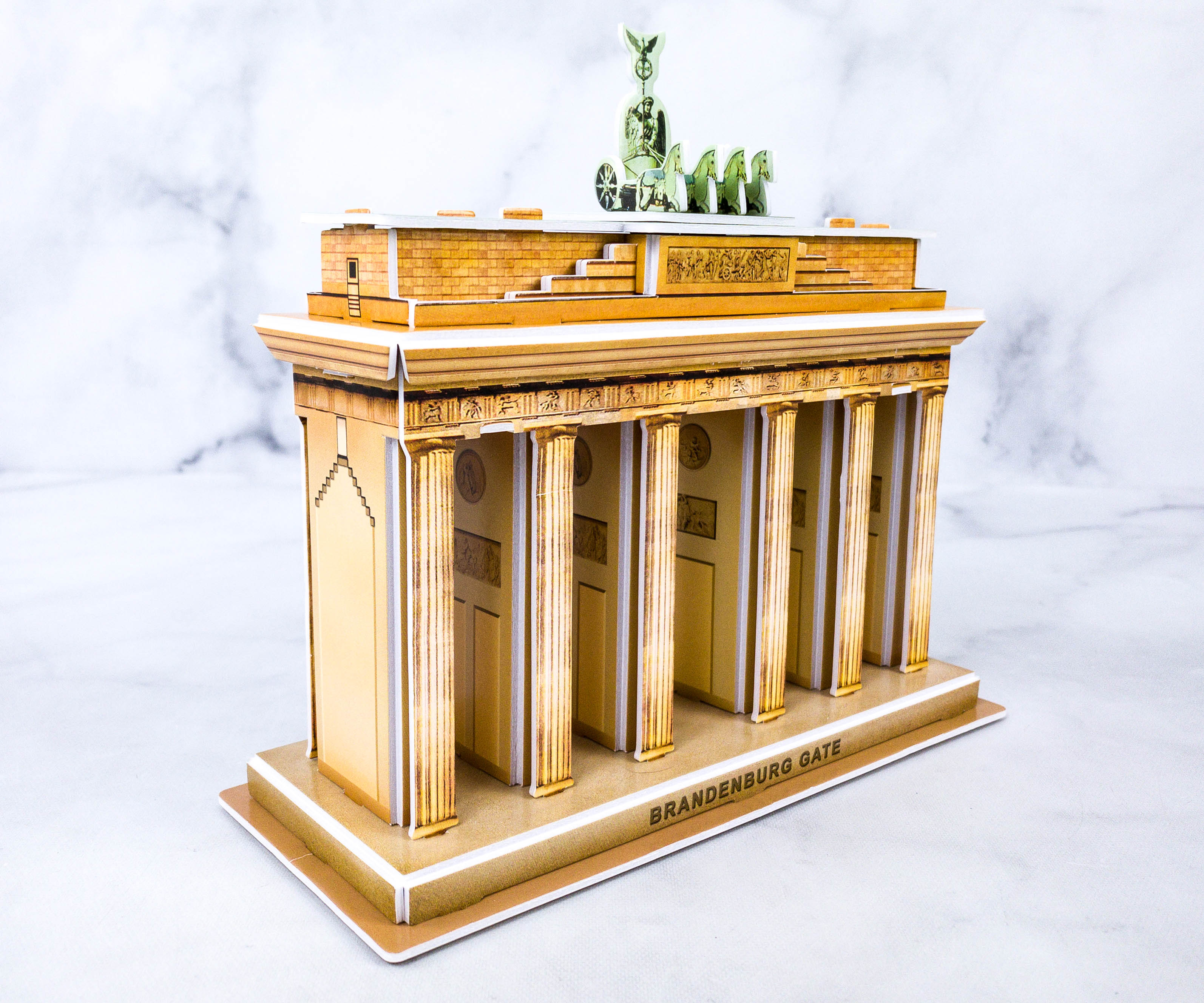 Aside from being a famous landmark in Berlin, Brandenburg Gate is also known as a national symbol of peace and unity.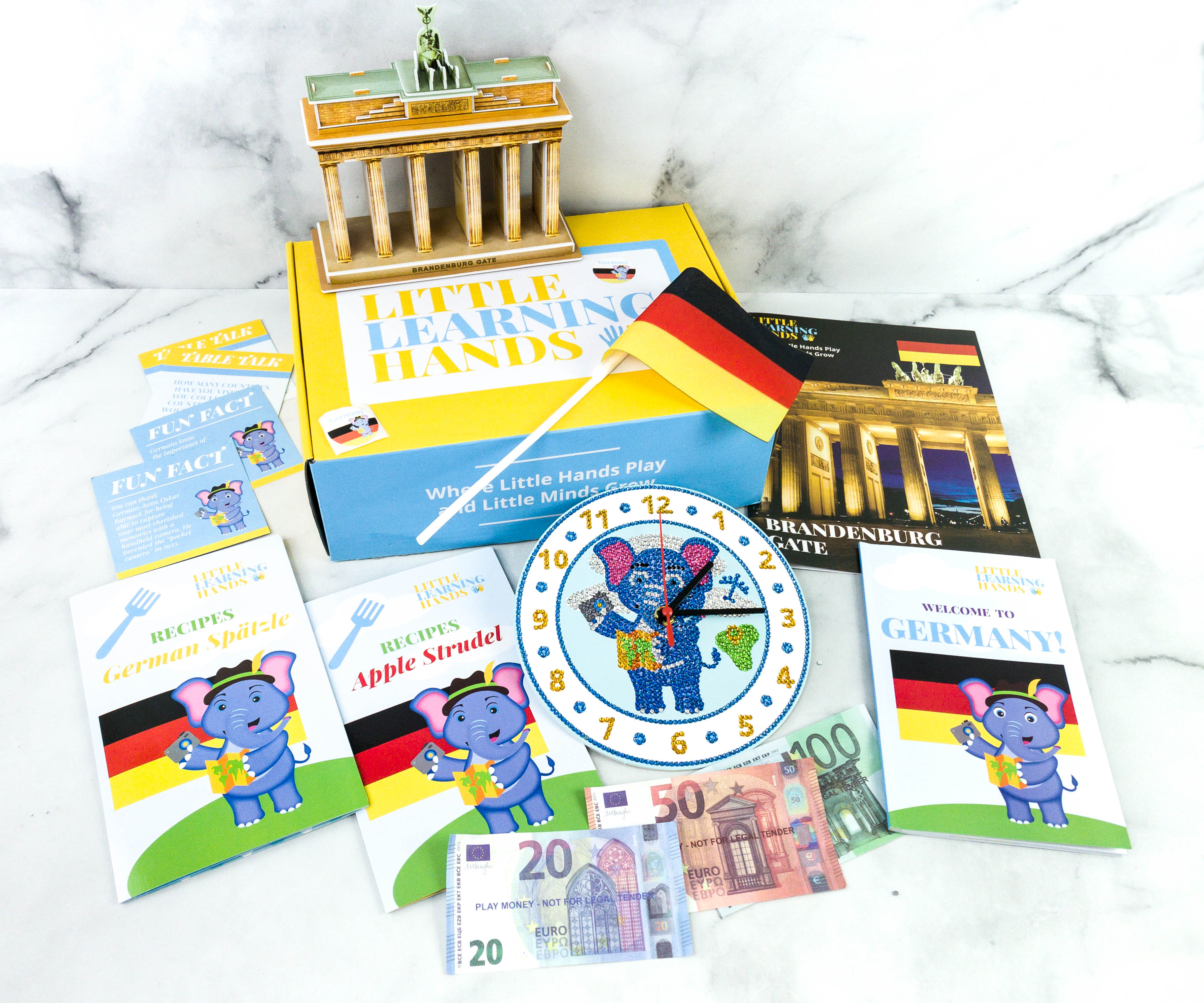 My kids explored Germany this month through Little Learning Hands and they loved everything about it! They enjoyed the materials and the activities that came in the box, especially the diamond painting kit and the 3D puzzle. The recipes were also interesting and fun to make. Of course, my kids also had fun reading the trivia in the booklet. They learned so much about Germany, from the kind of food their people usually eat to the inventions that originated from the country and everything in between. This activity subscription is truly a well-rounded one. It doesn't just tackle geography, it even involves art, history, cooking, and more!
What do you think of the Little Learning Hands box?
Visit Little Learning Hands World Explorer to subscribe or find out more!