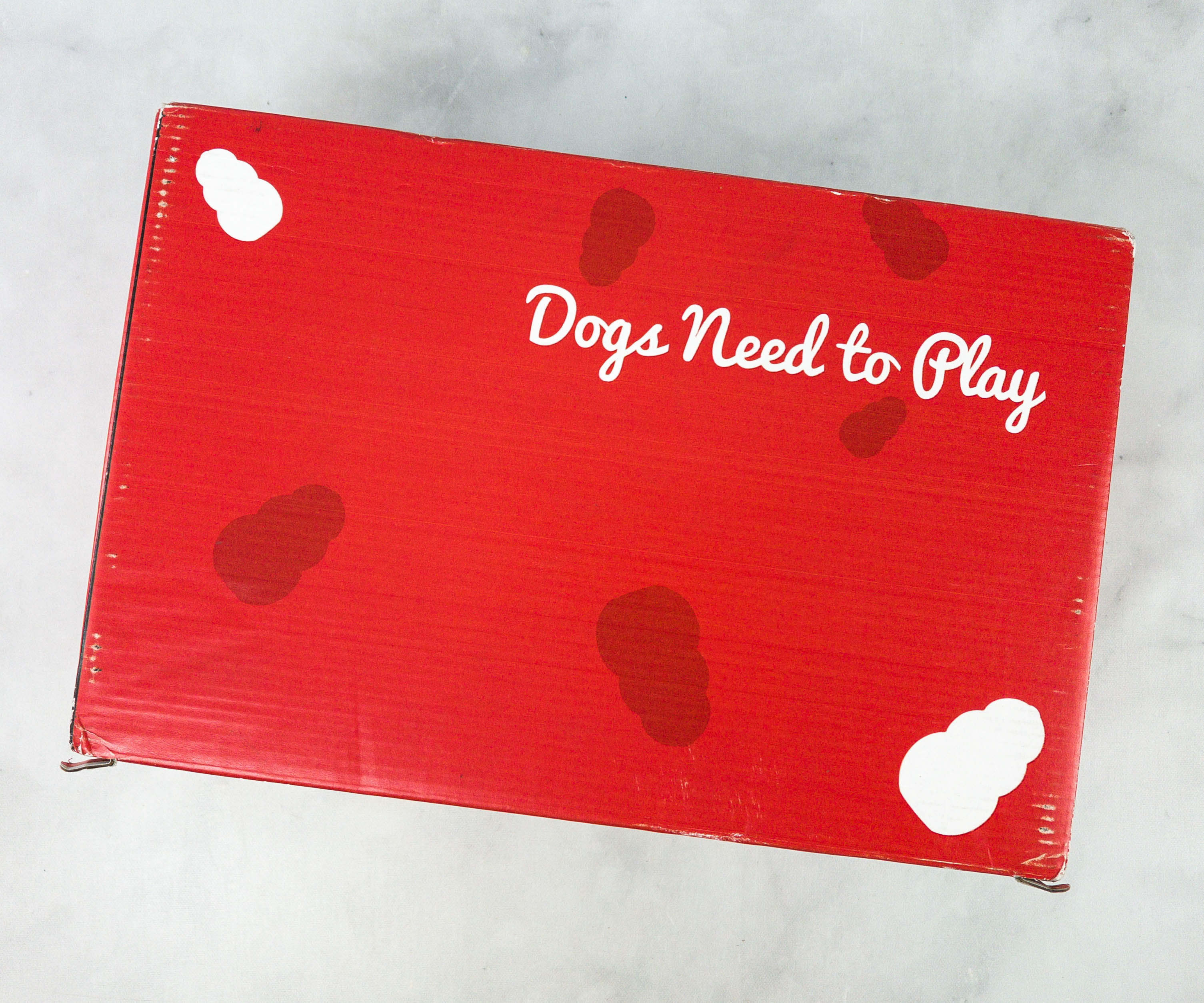 KONG Box is a monthly subscription box for dogs, designed to encourage them to play more while satisfying their instinctual needs. Each box is uniquely curated depending on your pup's size, age, and behavior. All you just need to do is create your dog profile upon sign up. The subscription costs $39.95 per month and will include at least 5 items: a Kong Classic, a Kong training toy, a personality toy, Kong treats, and Kong recipes and tips. You can also get a 6-month subscription plan for $34.95 per box, or a 12-month subscription plan for $29.95 per box.
DEAL: KONG BOX sign up offers change each month. Currently you can get a FREE calendar when you sign up! Deal applies automatically, just use this link to subscribe!
The items came in a sturdy red box with Kong Box branding.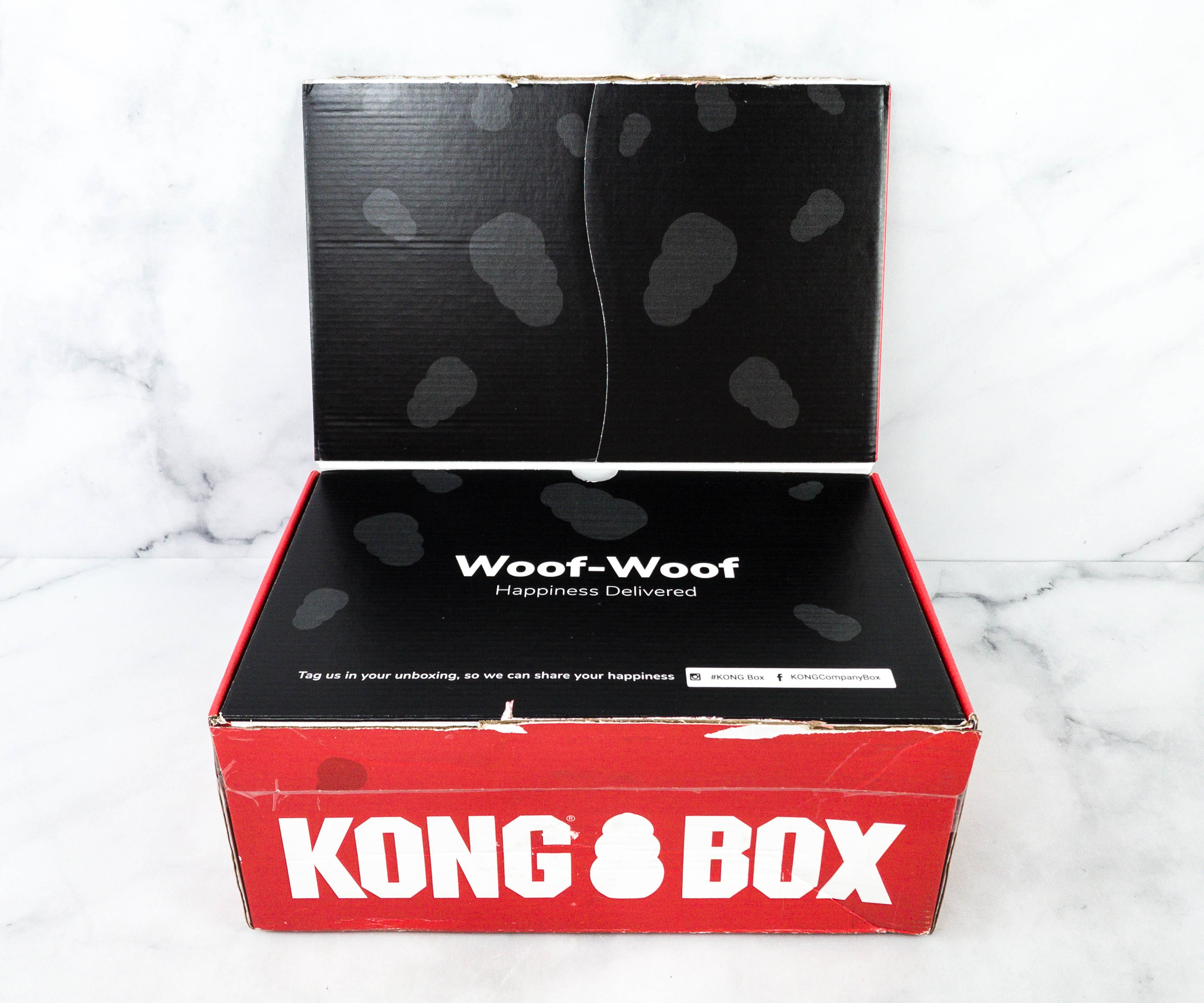 Kong encourages subscribers to upload unboxing photos and to tag them on social media using #KONGBox.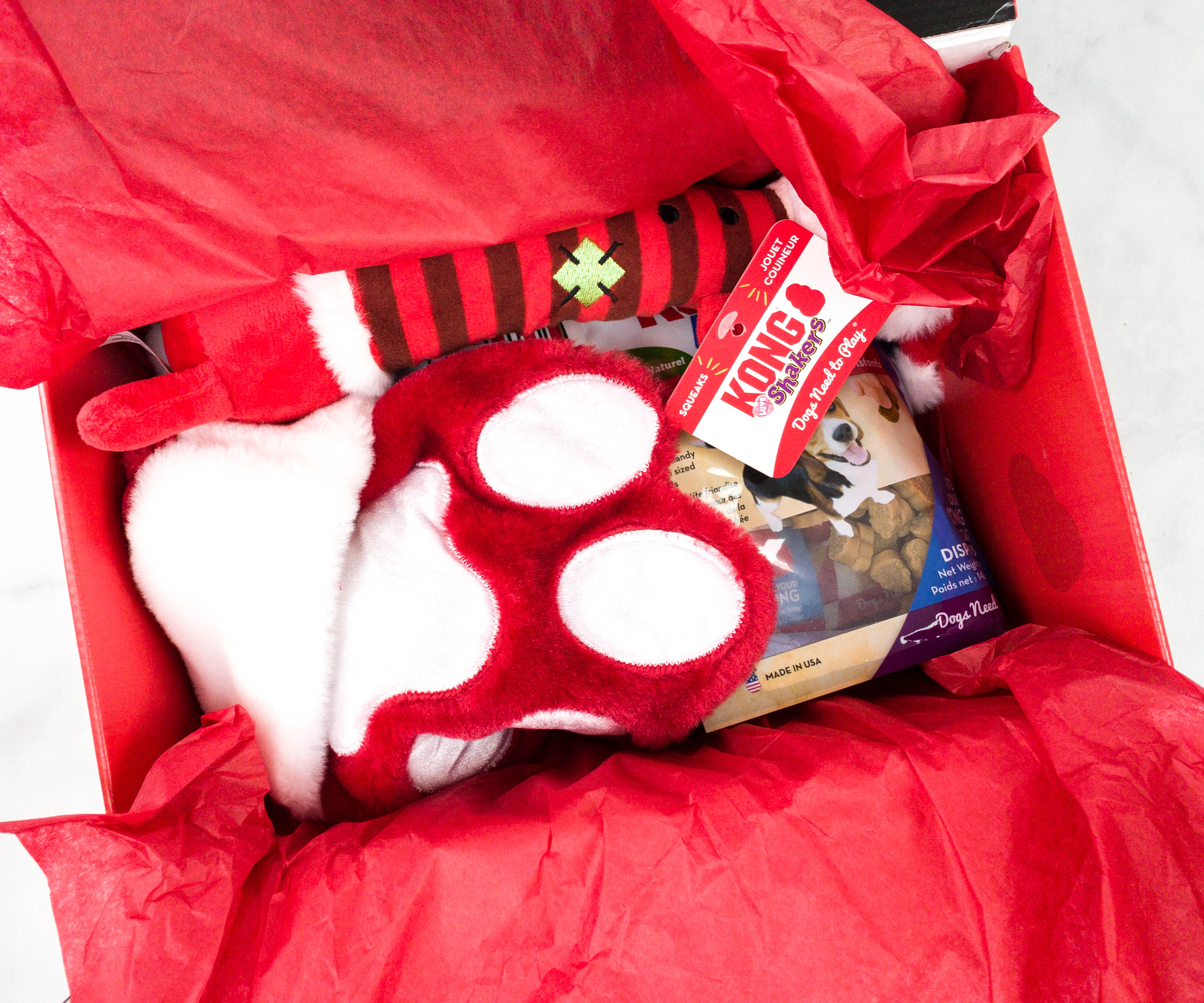 All the items were wrapped in red tissue paper.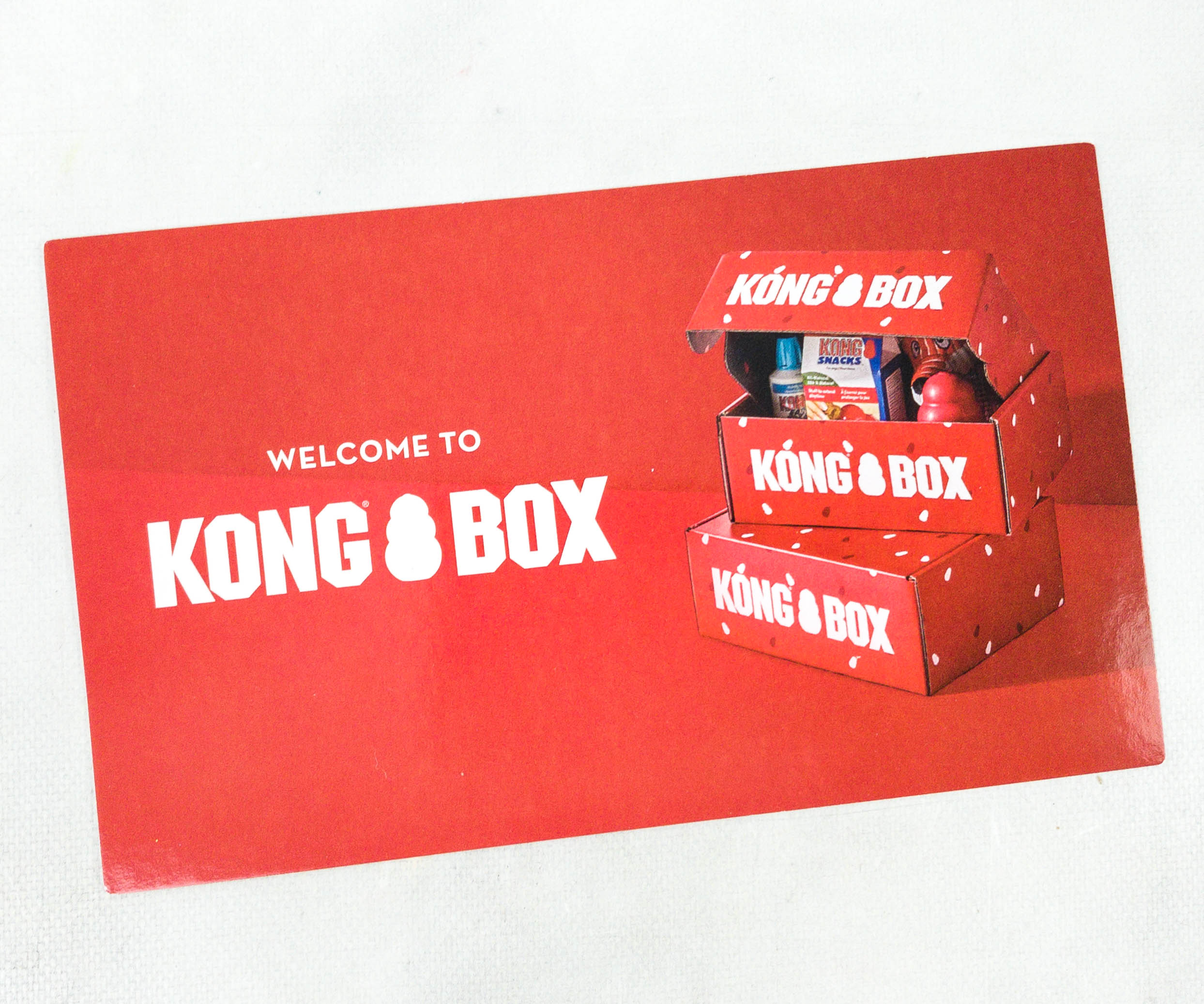 This month's box includes a welcome card from Kong Box!
The back of the card features the different types of KONG rubbers. The softest is the Kong Puppy while the most durable is the Kong Extreme!
The next card features an exclusive recipe from Kong Box, the Frosty Froyo! The back of the card provides a list of ingredients plus easy to follow instructions!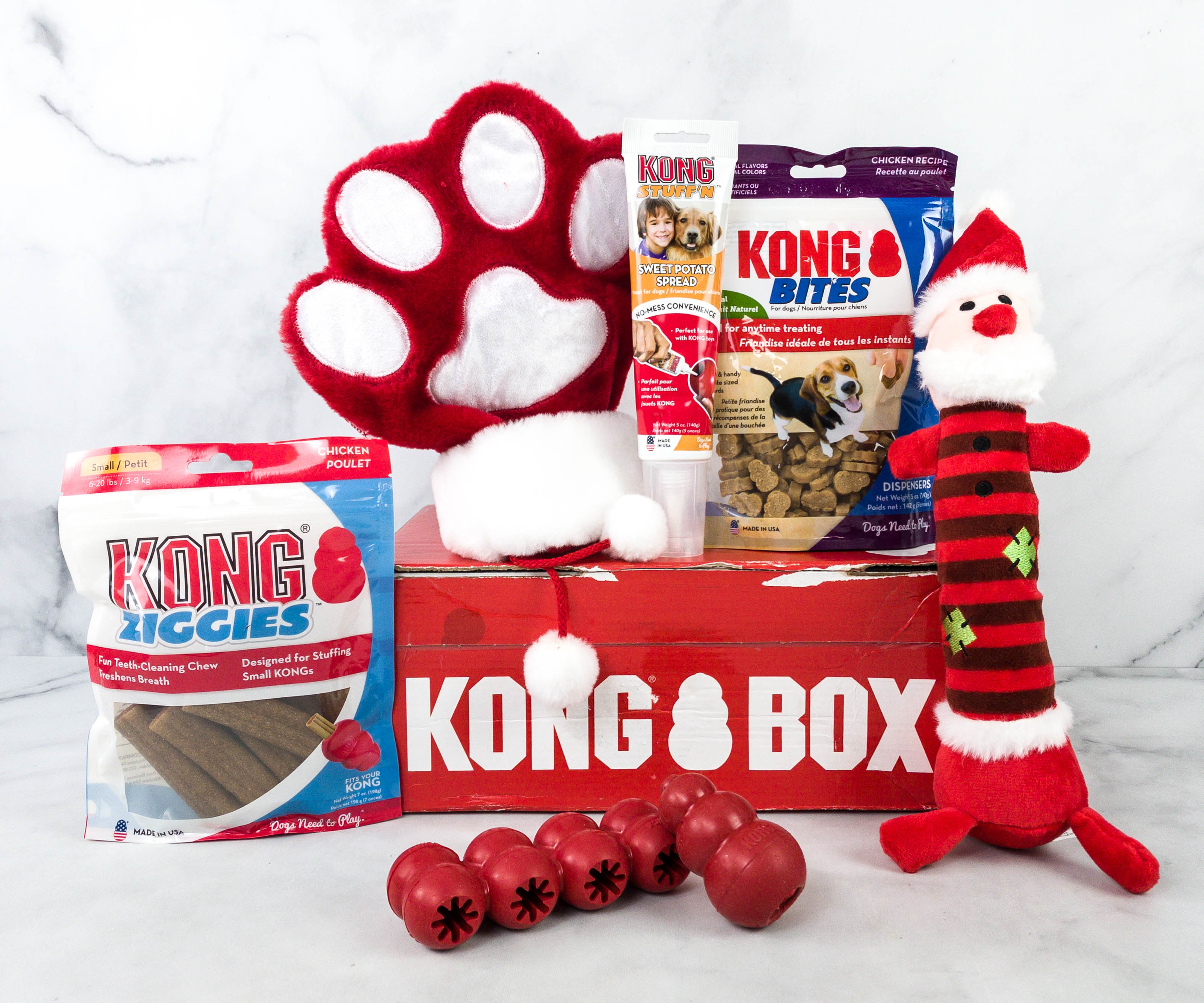 Everything in my December 2020 box!
Holiday Stocking. This is a bonus item and it's a paw-shaped stocking made from super soft, premium-quality, and furry fabric. It was a part of Kong Box's holiday deal!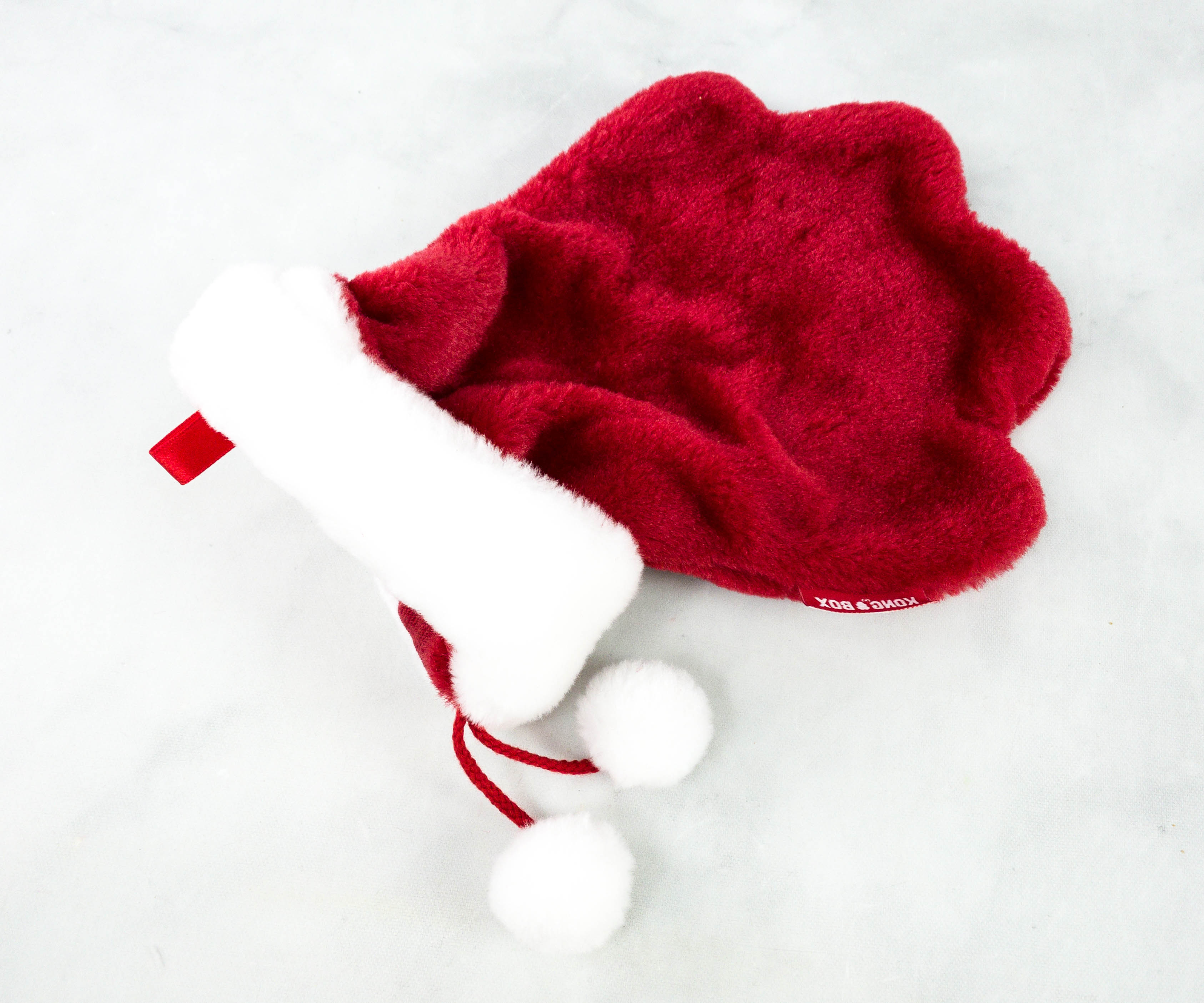 The red stocking also has a pair of fluffy balls attached to it. It's a fun toy whether you decide to put treats in it or just give it as is to your dog!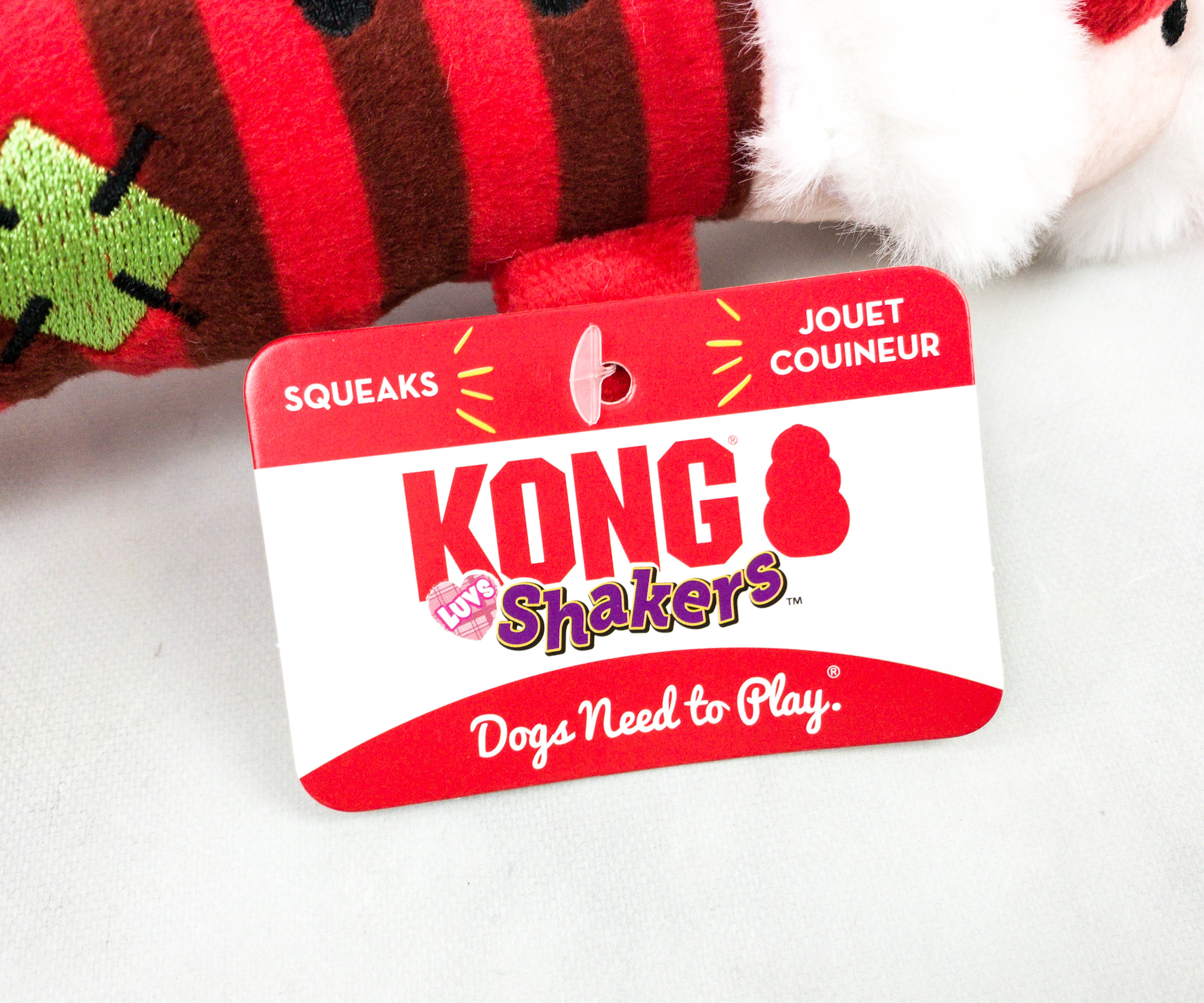 Shakers Dog Toy. This toy is an exclusive from Kong! It's a Christmas-themed toy shaker made with layers of fabric and a built-in squeaker.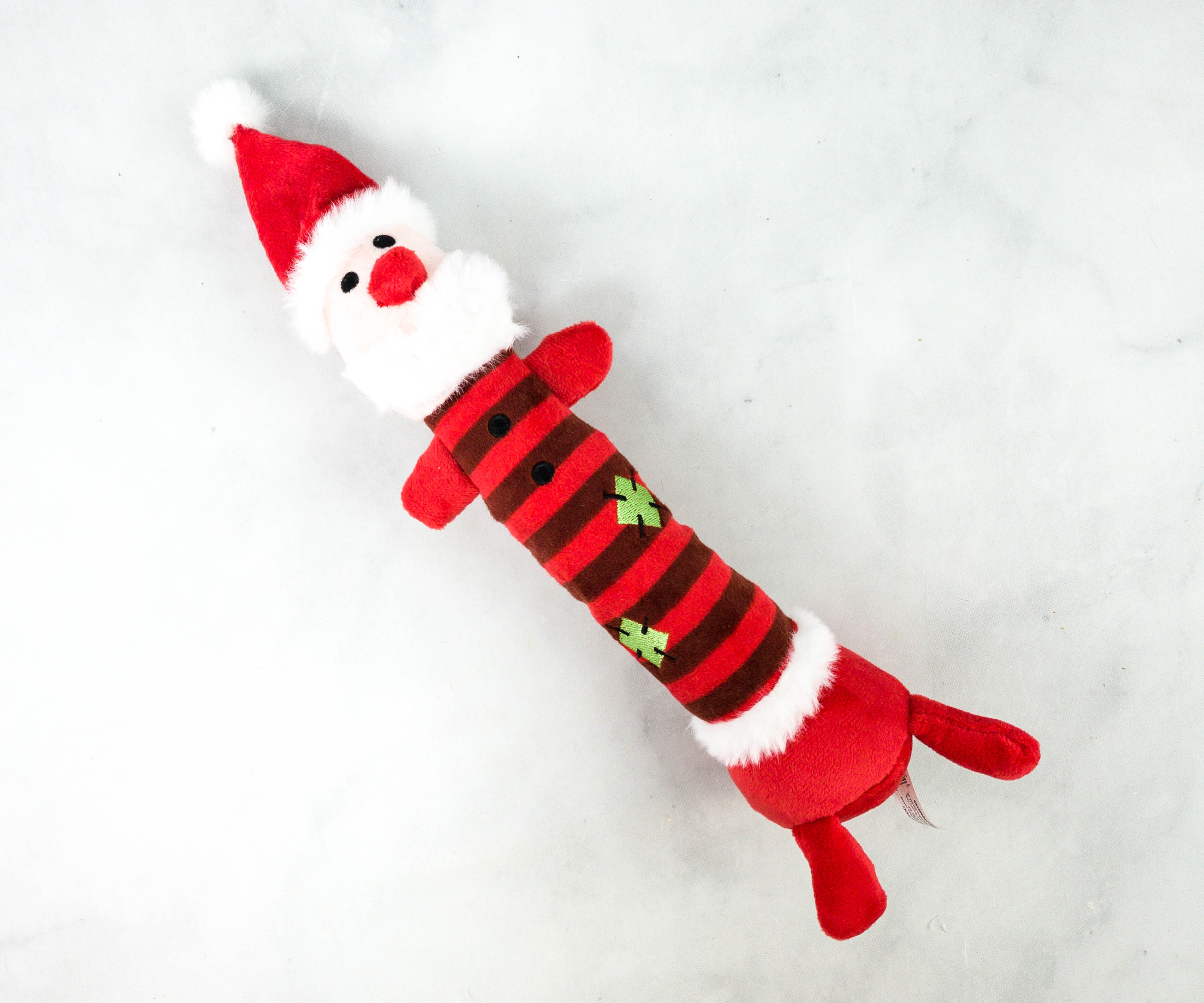 This Santa Claus toy features a red, striped, elongated body with reinforced stitching for added durability.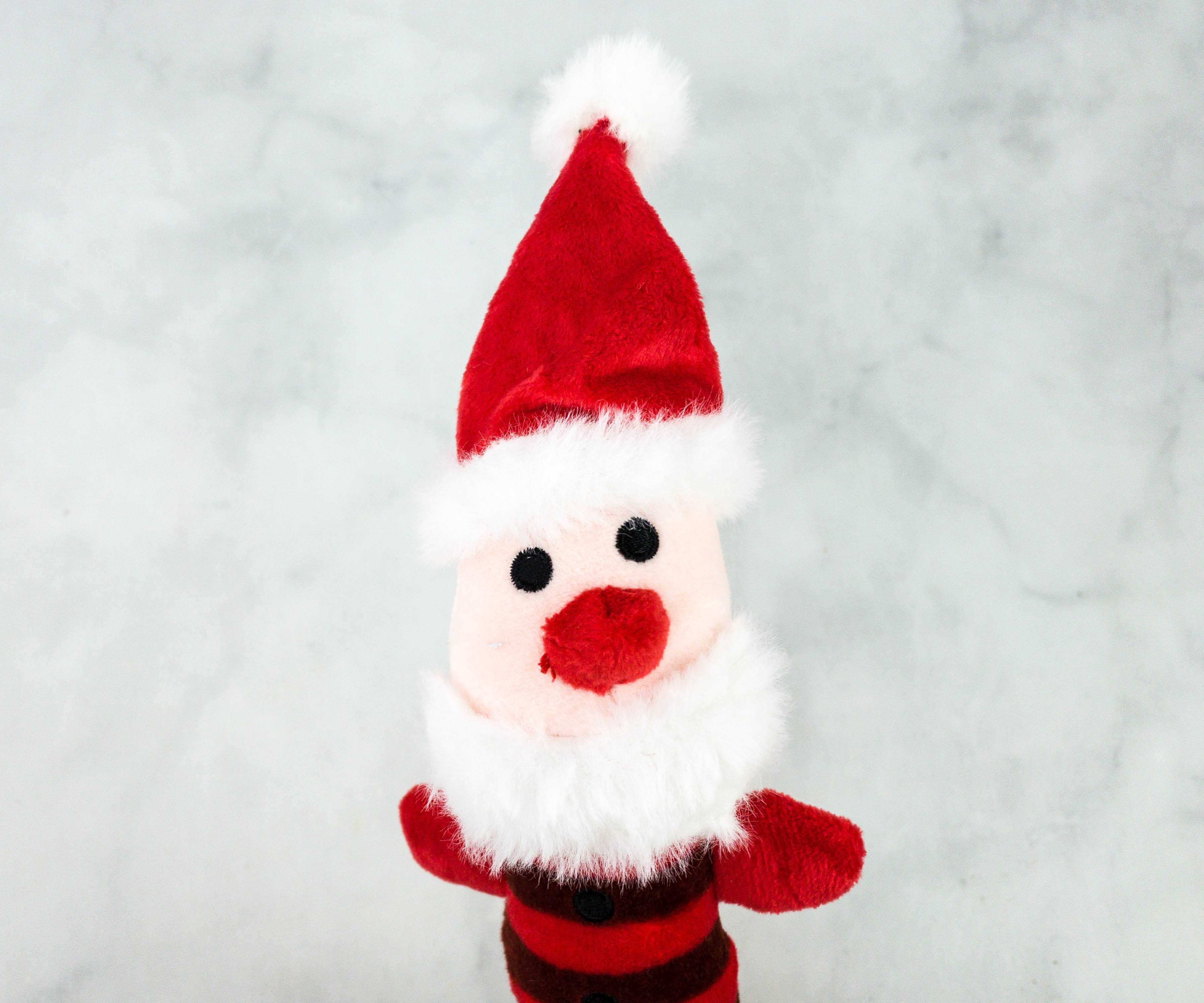 This is definitely not your regular cuddly Santa Claus. It's a long, slim, and gnaw-friendly Santa, and it's the ideal toy for tug of war or even for fetching.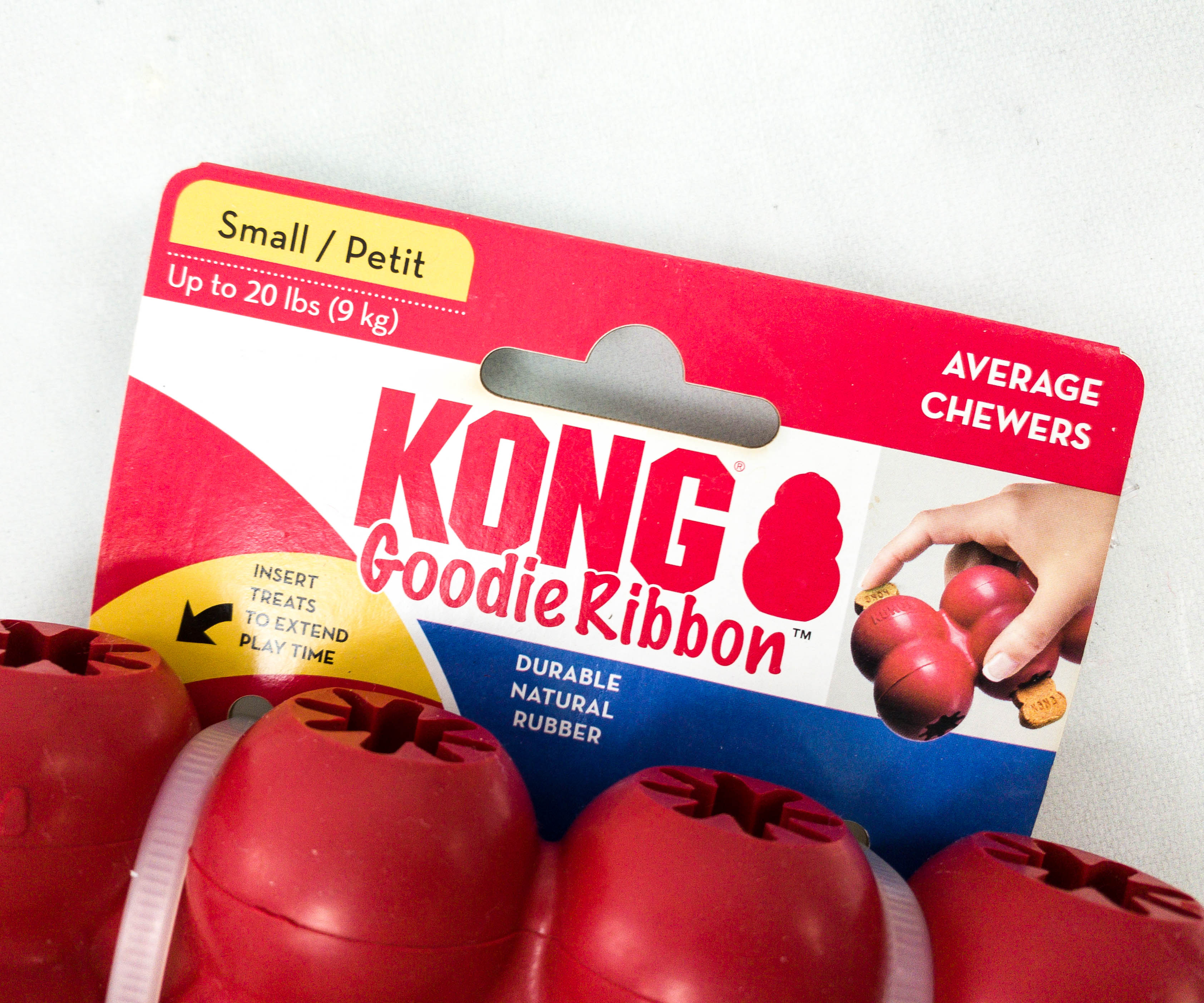 Goodie Ribbon Dog Toy ($19.99) This is a toy and a treat holder in one! It's made from Kong's trademark durable and chewy natural rubber.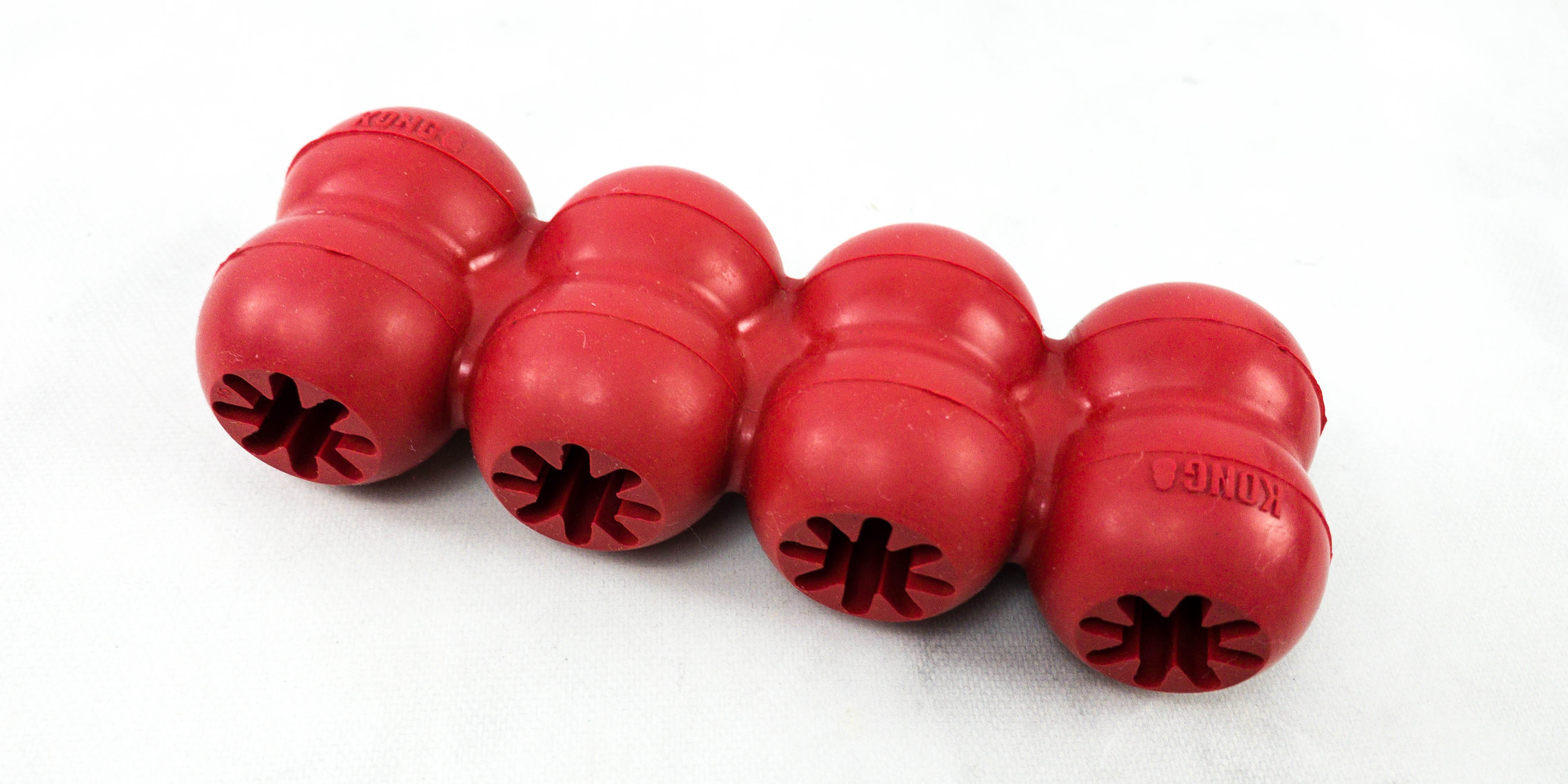 This toy features four different compartments that you can fill with peanut butter, dry treats, or even kibble. It's the perfect toy to satisfy your pup's natural instinct to chew!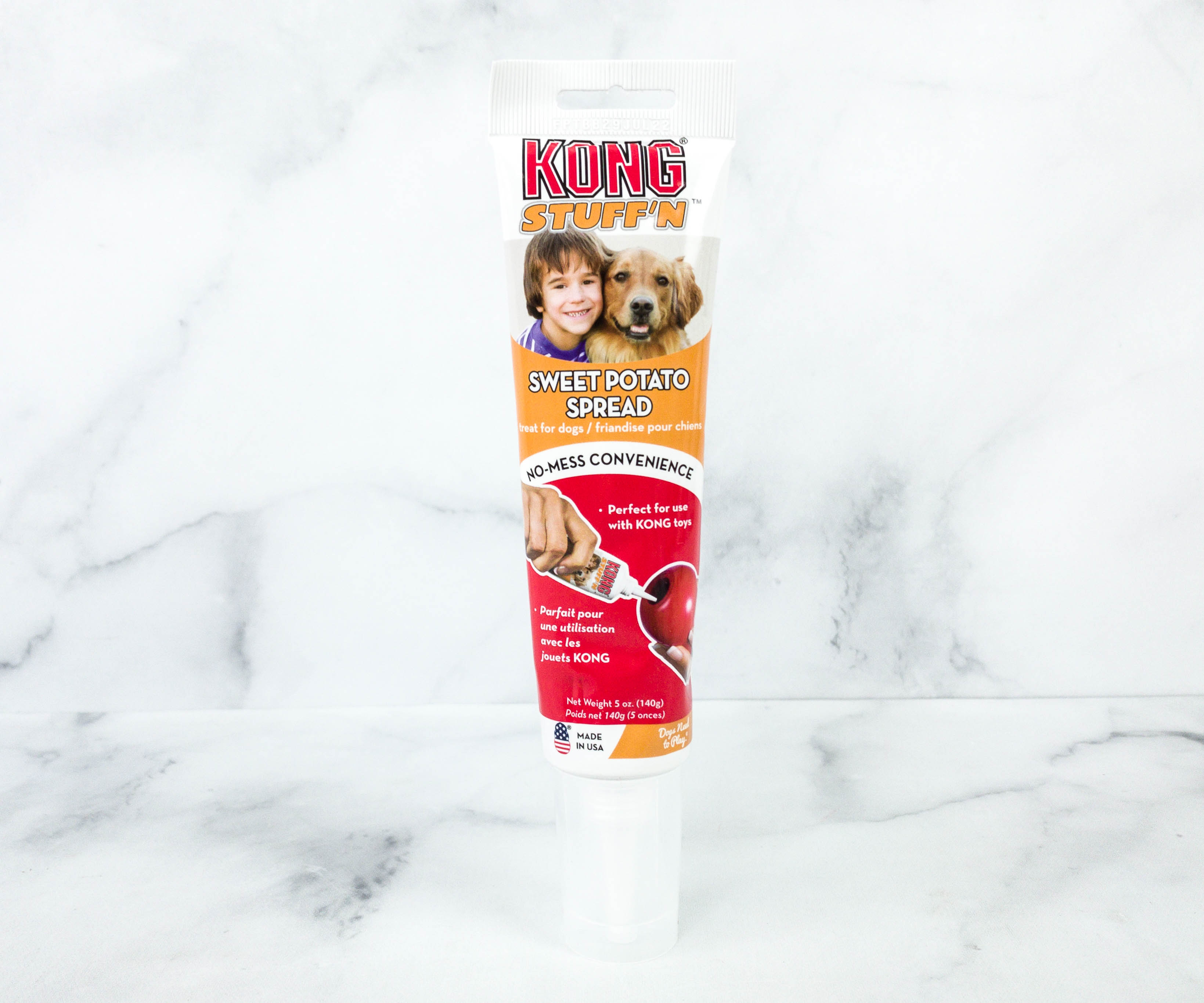 Stuff 'N Sweet Potato Spread ($3.84) Kong Box also provided the spread that pet parents can put on their furbaby's treat holders! This sweet potato spread features a tasty, thick paste-like texture with natural flavor that dogs love.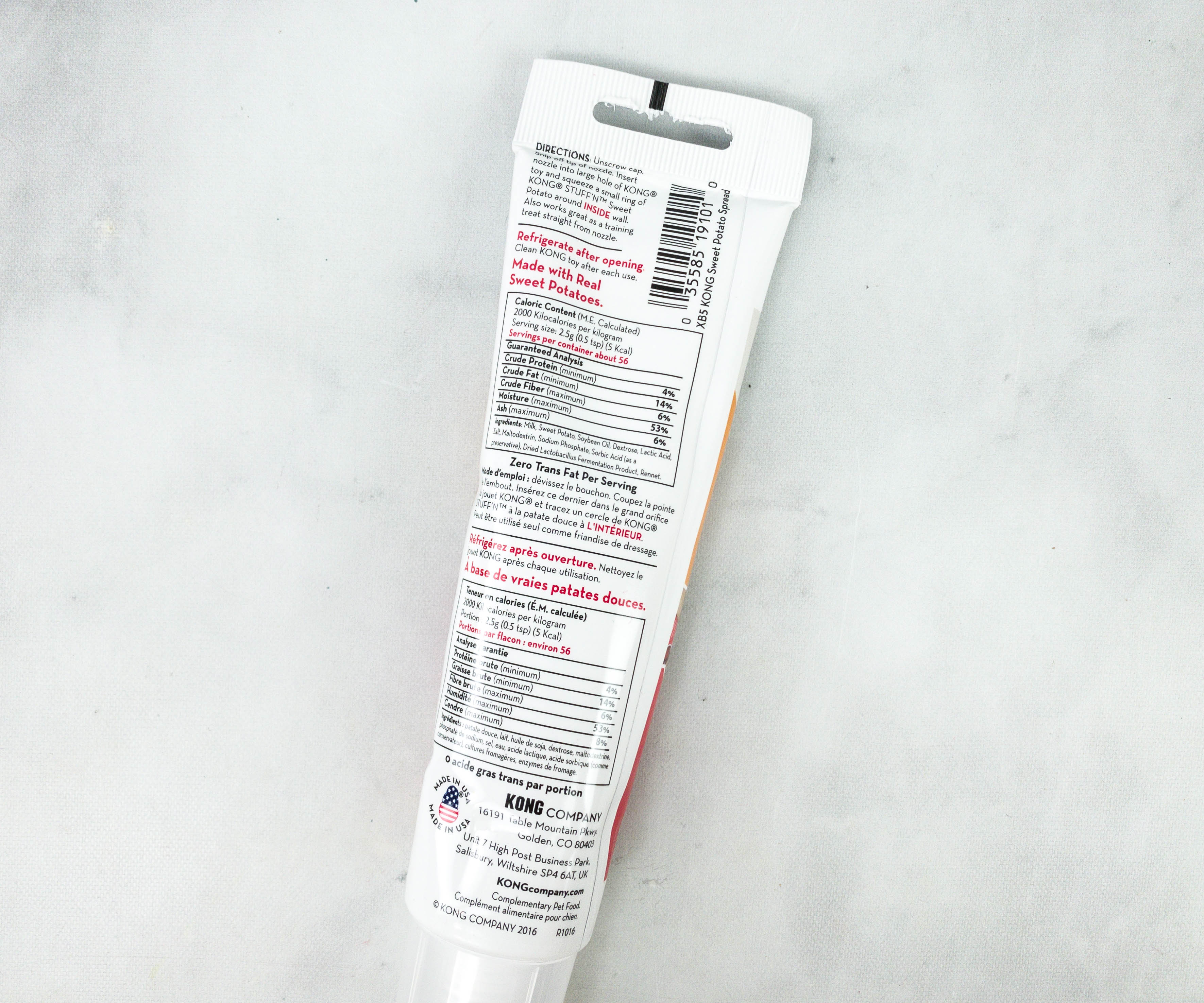 This treat was packed in an easy-squeeze tube with an extra-long nozzle, making it very easy to transfer on any treat holder without any mess. You can also put it directly to your dog's mouth.
Kong Classic Chewers ($7.99) This Kong exclusive toy is a staple in the box! It's a chewer made from all-natural and durable natural rubber with red base color.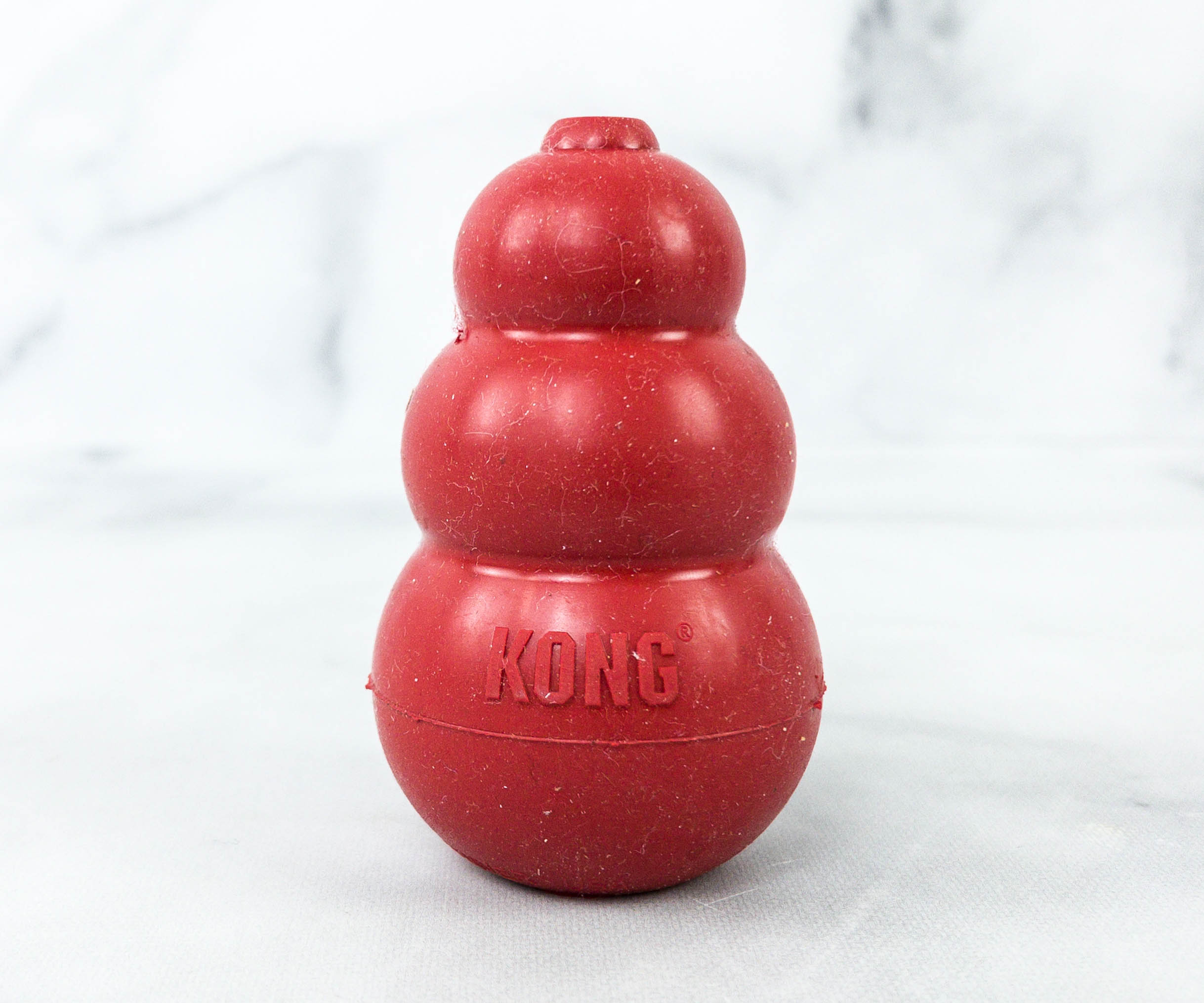 This version of Kong rubber is designed for average chewers like most adult dogs. Unlike other treat holders or toys, this one features an unpredictable bounce that easily captivates a dog's attention!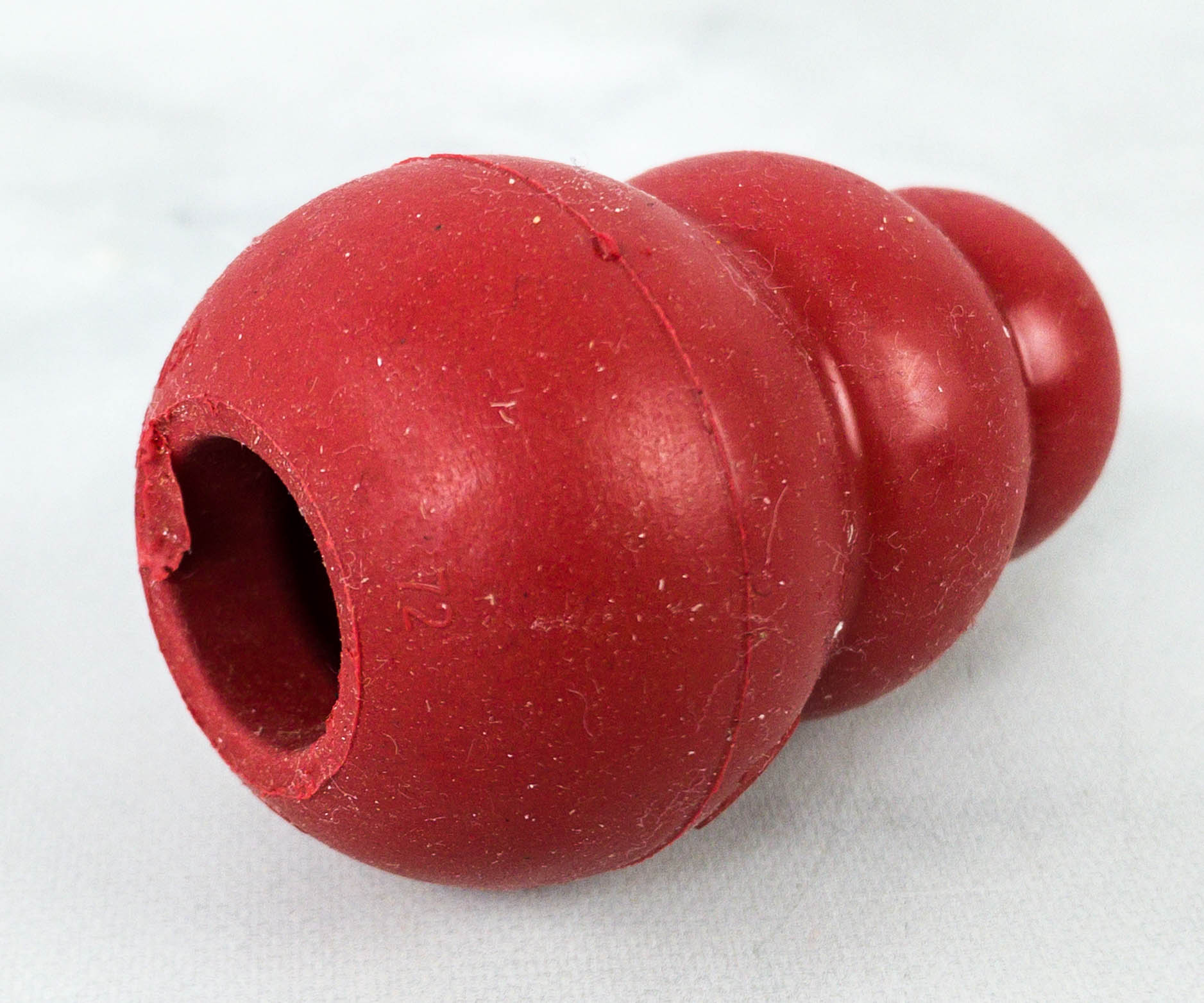 This treat holder features a hole on the top and the bottom part, where you can insert the treats. Whether for chewing or playing fetch, this rubber toy is ideal!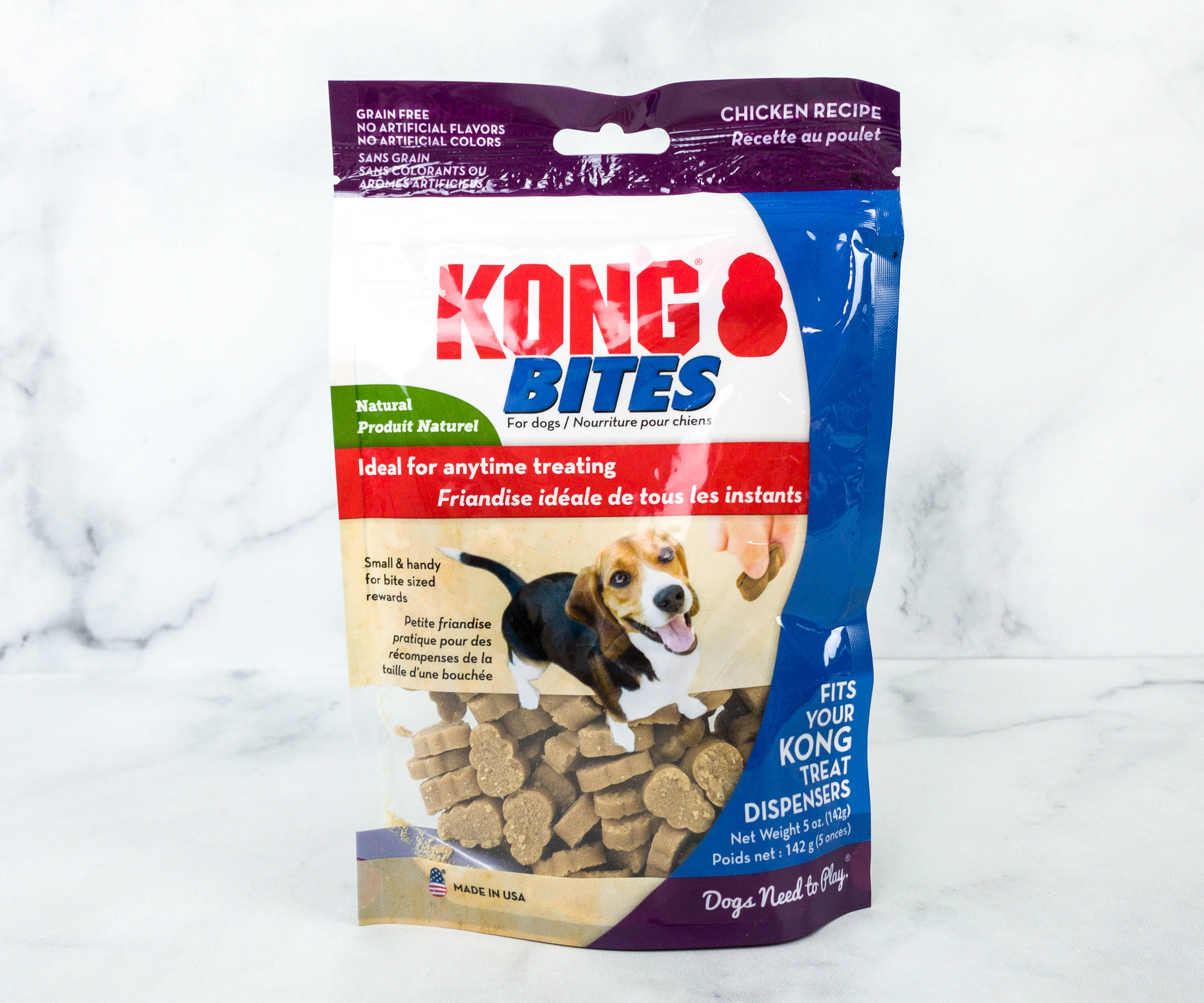 Bites Chicken Recipe Dog Treats ($5.69) This month's box includes two bags of treats! The first one is a chicken-flavored treat made using natural ingredients.
These treats are grain-free and don't contain artificial colors or flavors. It's also packed with essential nutrients for maintaining a dog's health.
The bite-sized treats look pretty much like the Kong Classic Chewer. Each piece is soft and chewy!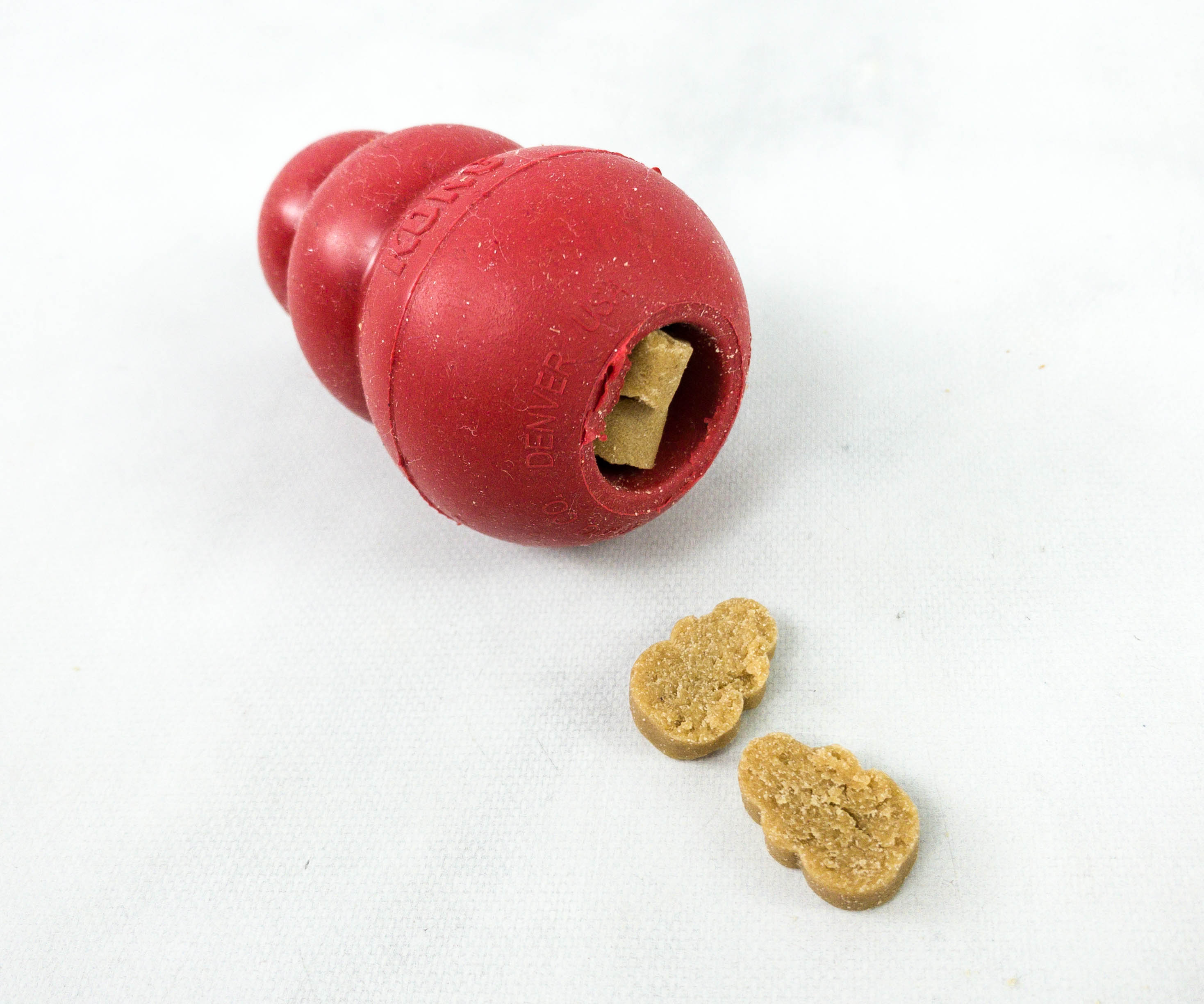 The treats fit inside the classic treat holder!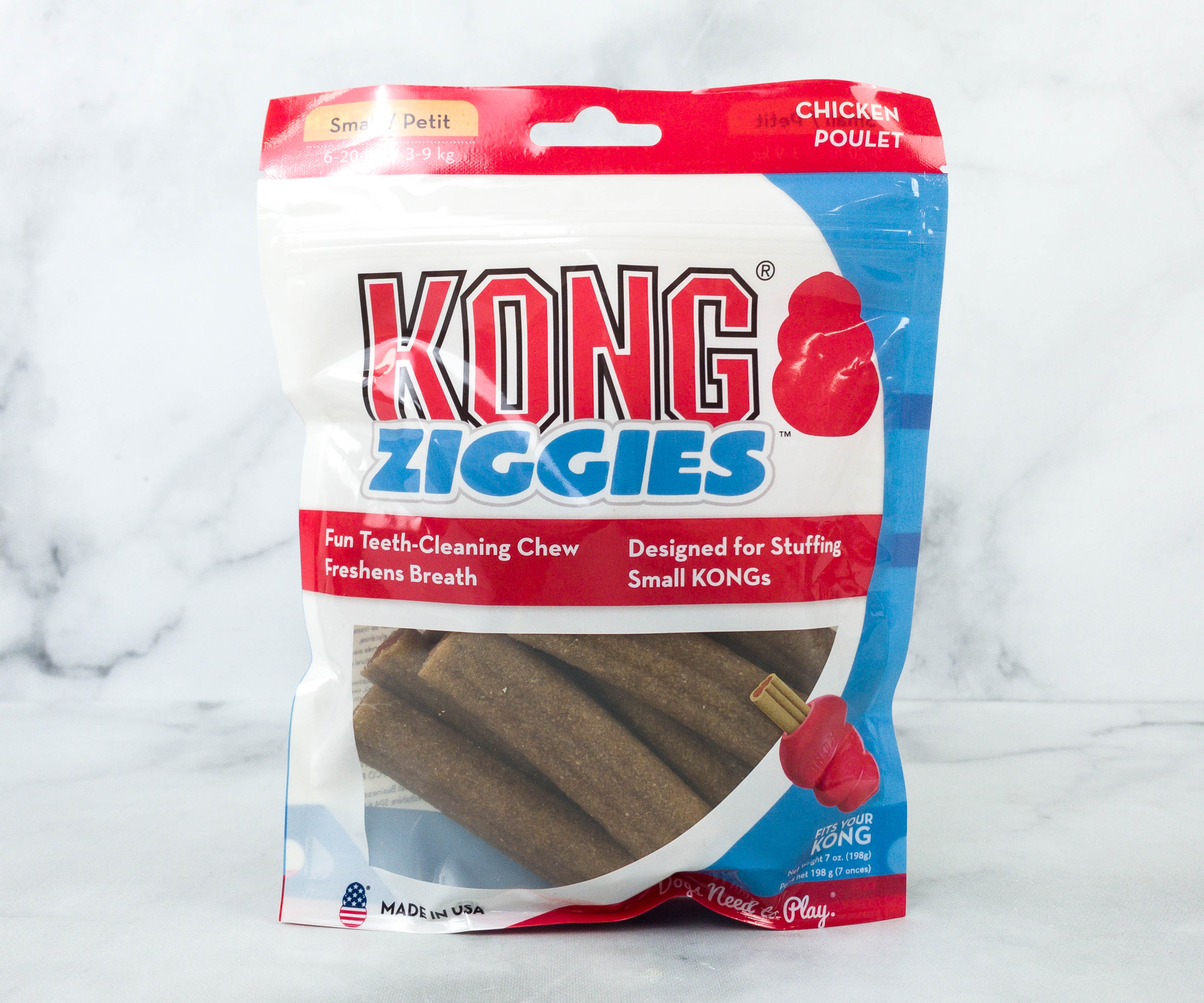 Ziggies Fun Teeth-Cleaning Chew. The second bag is also a chicken-flavored treat made for small pups. These treats contain real chicken meat and ground wheat.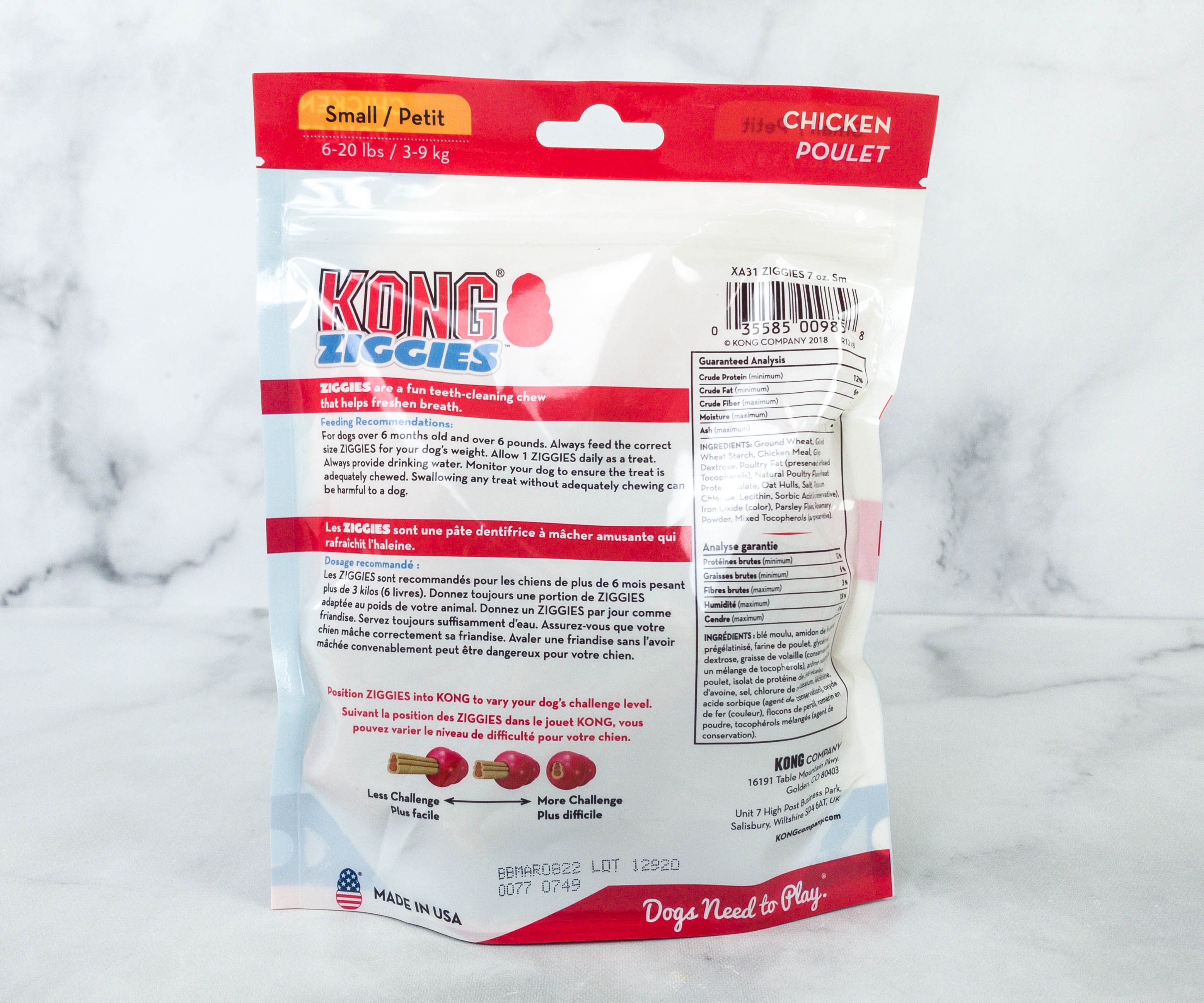 These chewy stick treats are designed for stuffing. They help freshen a dog's breath and also cleans their teeth in a fun way!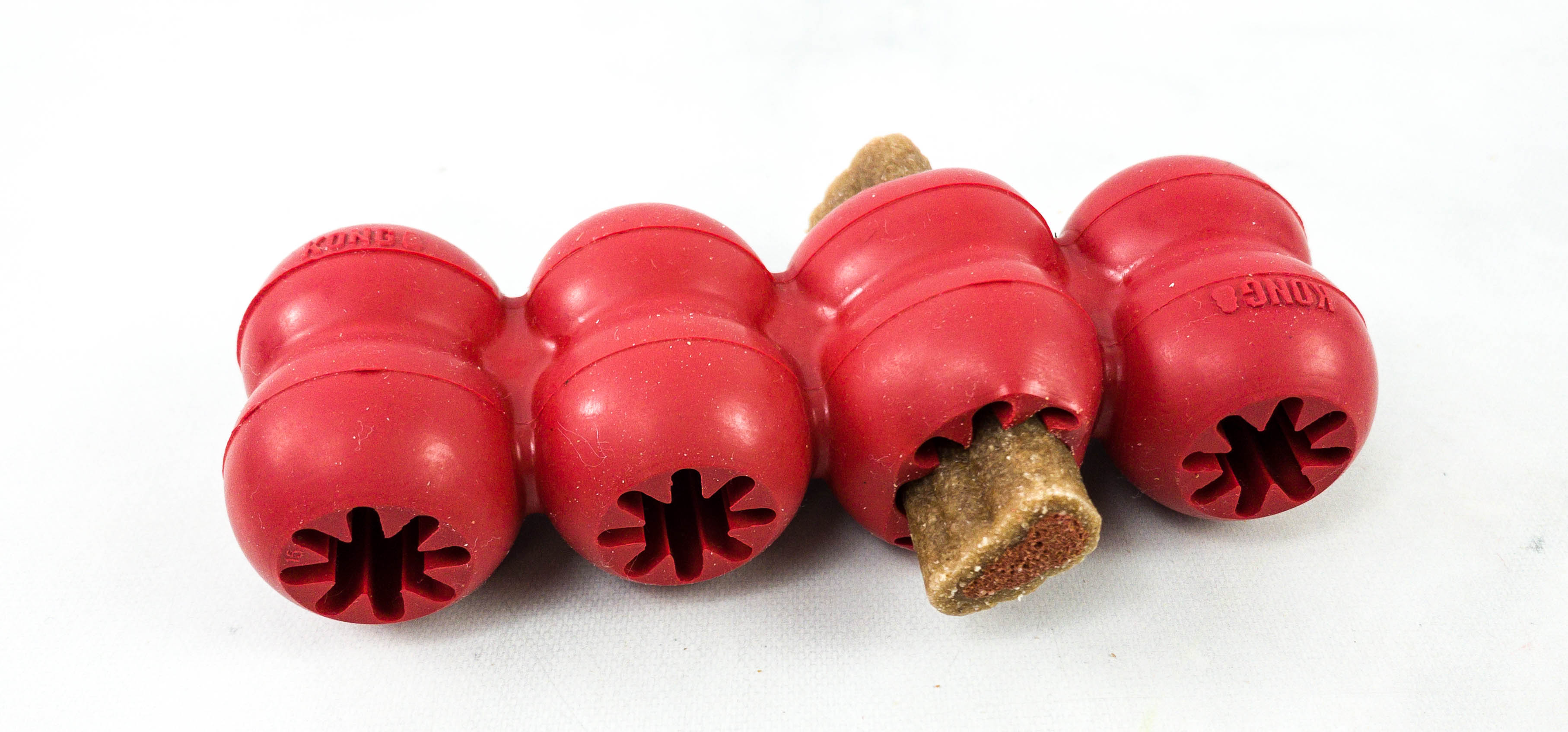 I tried to put a chewy stick through the Goodie Ribbon toy and it fits just perfectly!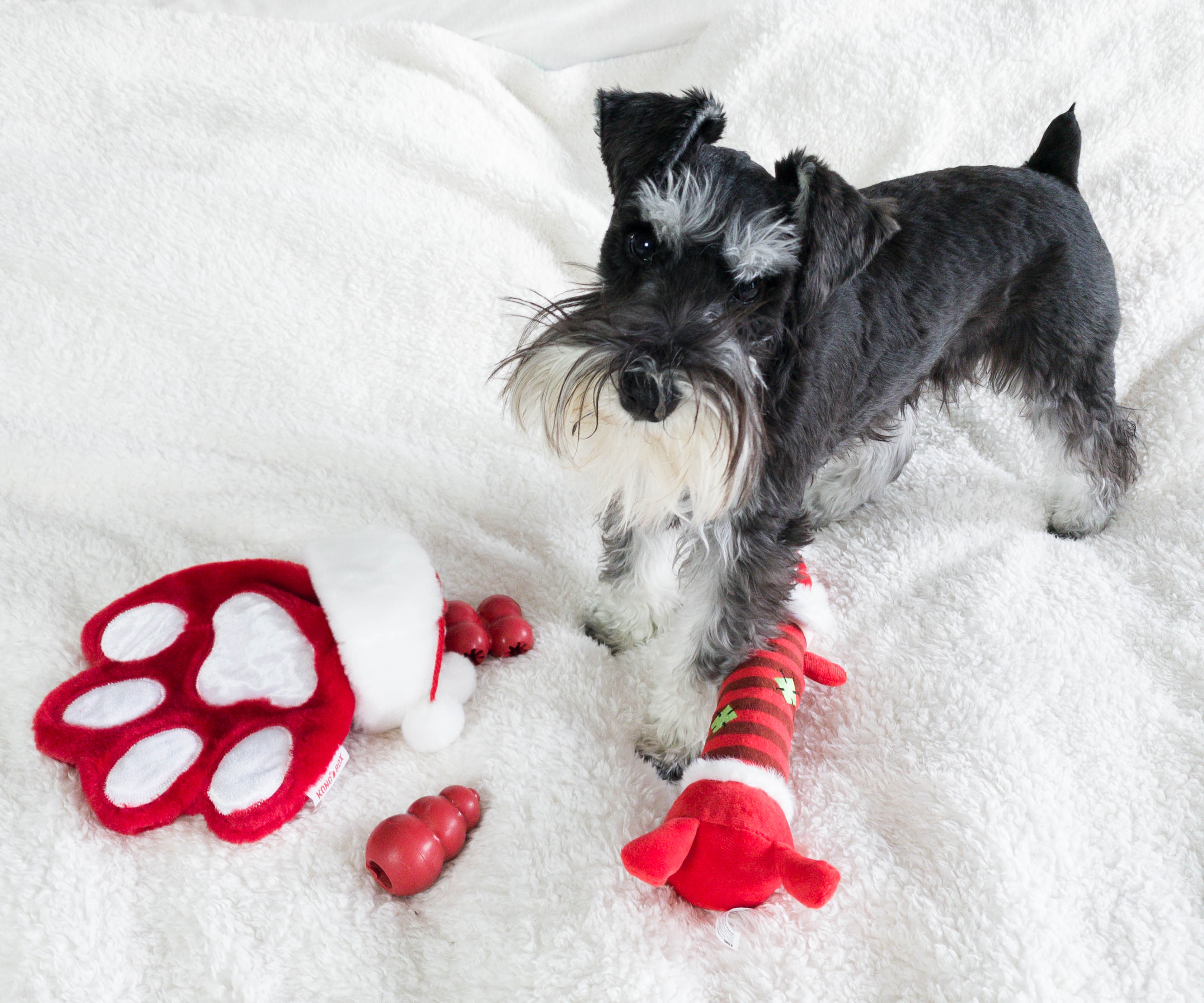 Buffy loves all the fun and exciting holiday-themed items in this box!
Kong Box never fails to impress me with their unique toys and treat holders for dogs! The toys they make are fluff-free, chewy, and durable. Buffy loves playing with these rubber toys all the time! She was also delighted when I put the chicken-flavored treats in the treat holders. It certainly adds more challenge and excitement to her snack time! If you're looking for a customizable dog subscription with a focus on unique rubber toys and treat holders, this is a good subscription to try. They also send treats that you can insert into the holders, so all you have to do is to give them to your pups!
What do you think of this month's box?