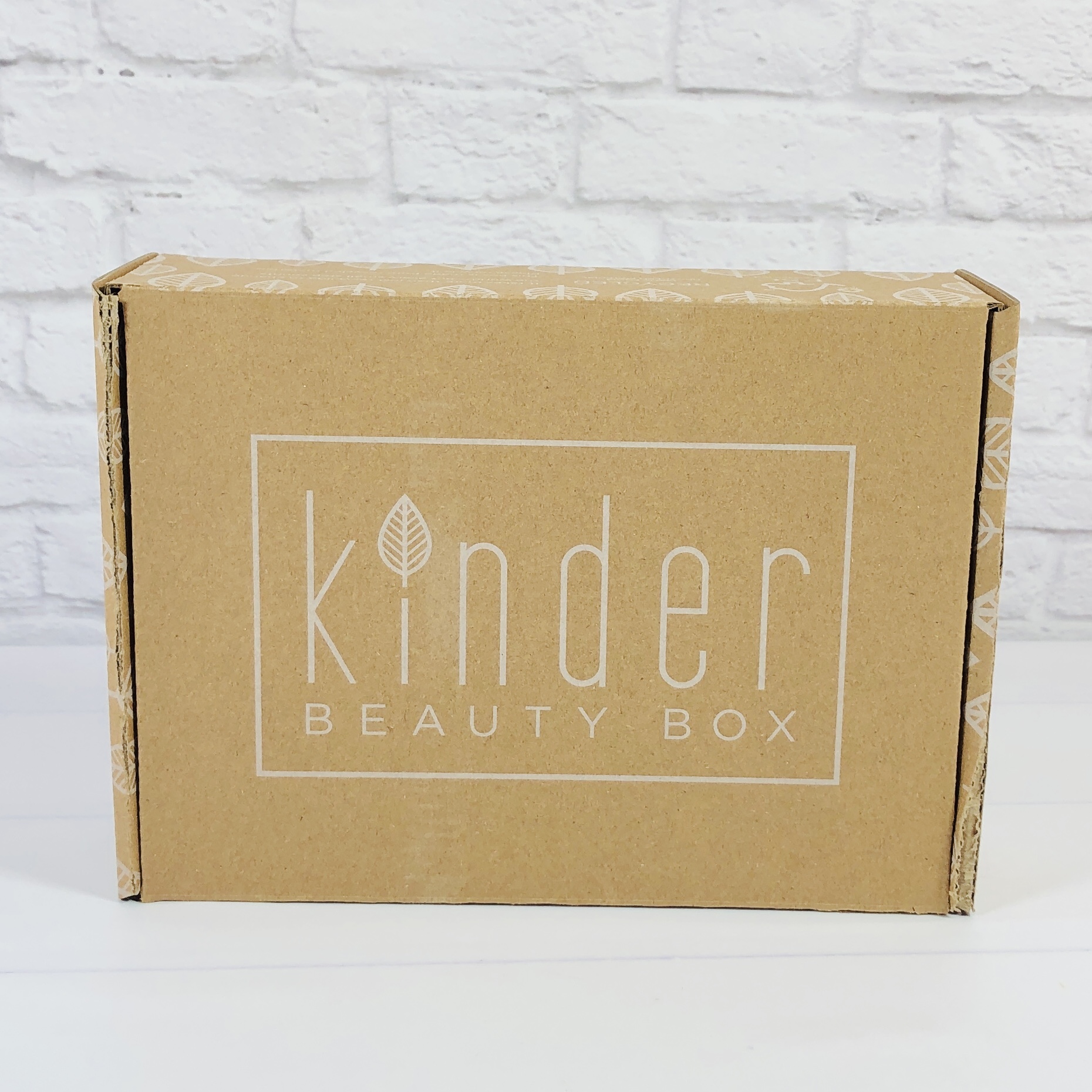 Kinder Beauty Box is a vegan and cruelty-free subscription box that sends skincare, hair care, makeup, and accessories. Each month you will receive more than $75 worth of clean, vegan & cruelty-free skincare, makeup, hair-care and accessories and at least two of those products will be full-sized! The items are compassionately curated by Daniella Monet and Evanna Lynch. All Kinder Beauty Box products are guaranteed to be 100% vegan and cruelty-free. Kinder Beauty Box is $25 a month, with free shipping to the US, $5.95 elsewhere. Price drops to as low as $23 a box with a prepaid 6-month plan. A portion of all sales will go towards benefiting the founders favorite animal rights and environmental causes.
Every product that goes into a Kinder Beauty box is 100% vegan, and every brand we work with is completely cruelty-free. This means the products and ingredients are never tested on animals, the products aren't sold in China or any other countries that mandate animal testing, and the brands aren't owned by any parent companies that test on animals.
DEAL: Use coupon code HELLO5 for $5 off your first order!
First look! Kinder Beauty Box sends out two box variations each month.
Each month, it will be a surprise which of the two boxes you'll be receiving, but you can rest assured knowing that they are always each going to be incredible in their own ways.

Wondering what happens if you really, really, really want one of the monthly collections in particular, but you receive the other? Got FOMO on your brain? We feel you.

No worries! At the end of the month, if we have any boxes remaining, we'll offer them to members only at a special price in our exclusive monthly Add-On Shop. This way, you won't miss out.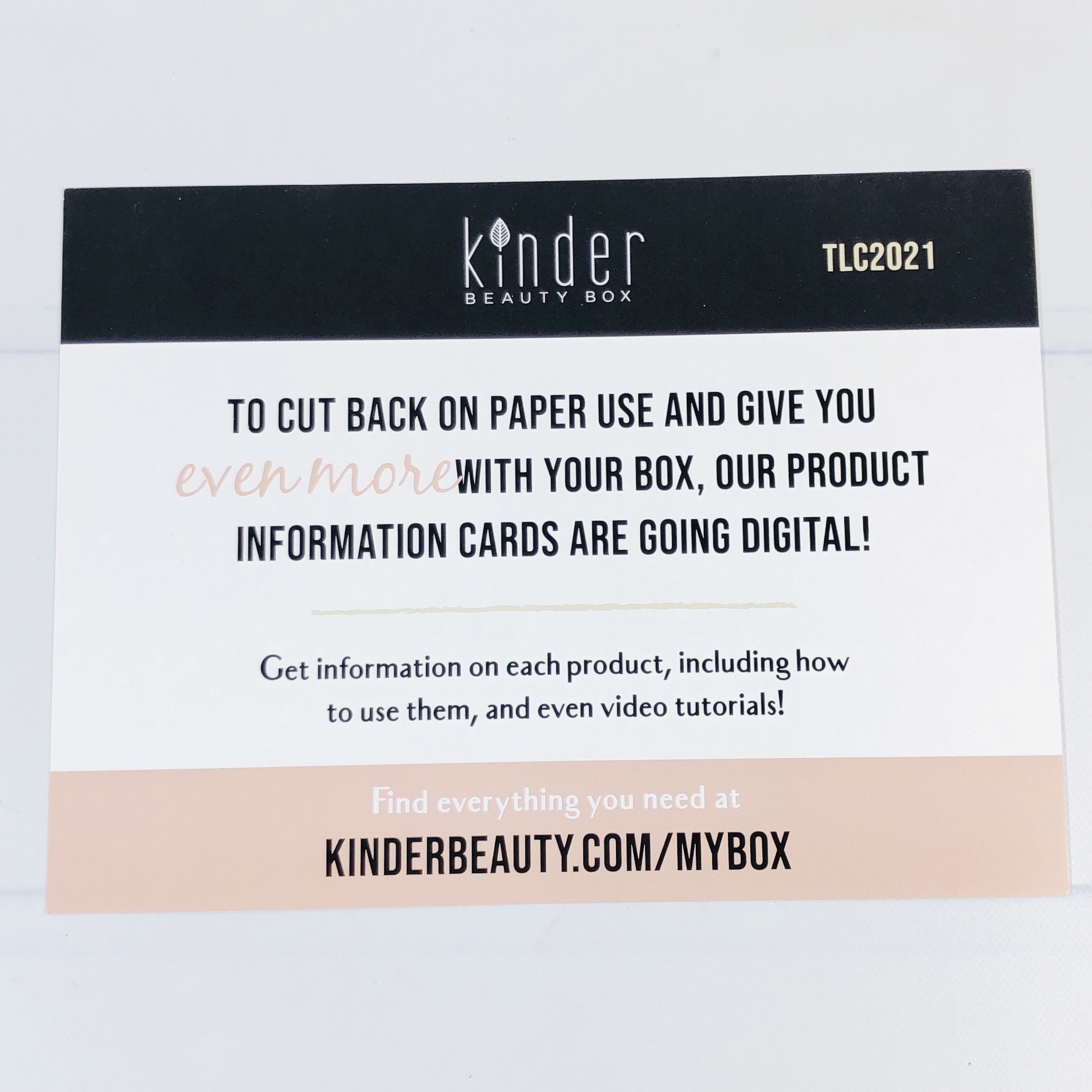 Kinder Beauty will no longer ship a product info card, but you can find more info on your products online! The January collections were called The TGI2021 Collection OR the TLC2021 Collection. I received The TLC2021 Collection. It is important to know that when you sign up, your first box will be a Kinder Favorites box, which is shown on their main page and is different from what is in this review.
The TLC2021 collection features six items that will help you put yourself first. Help rid your skin of excess oils, irritation, and dryness from the winter cold with a fortifying face mask, a calming face salve, a concentrated formula to fight acne, a cult beauty favorite travel-sized deodorant, a bold eyeliner, and a sample of a vegan collagen drink.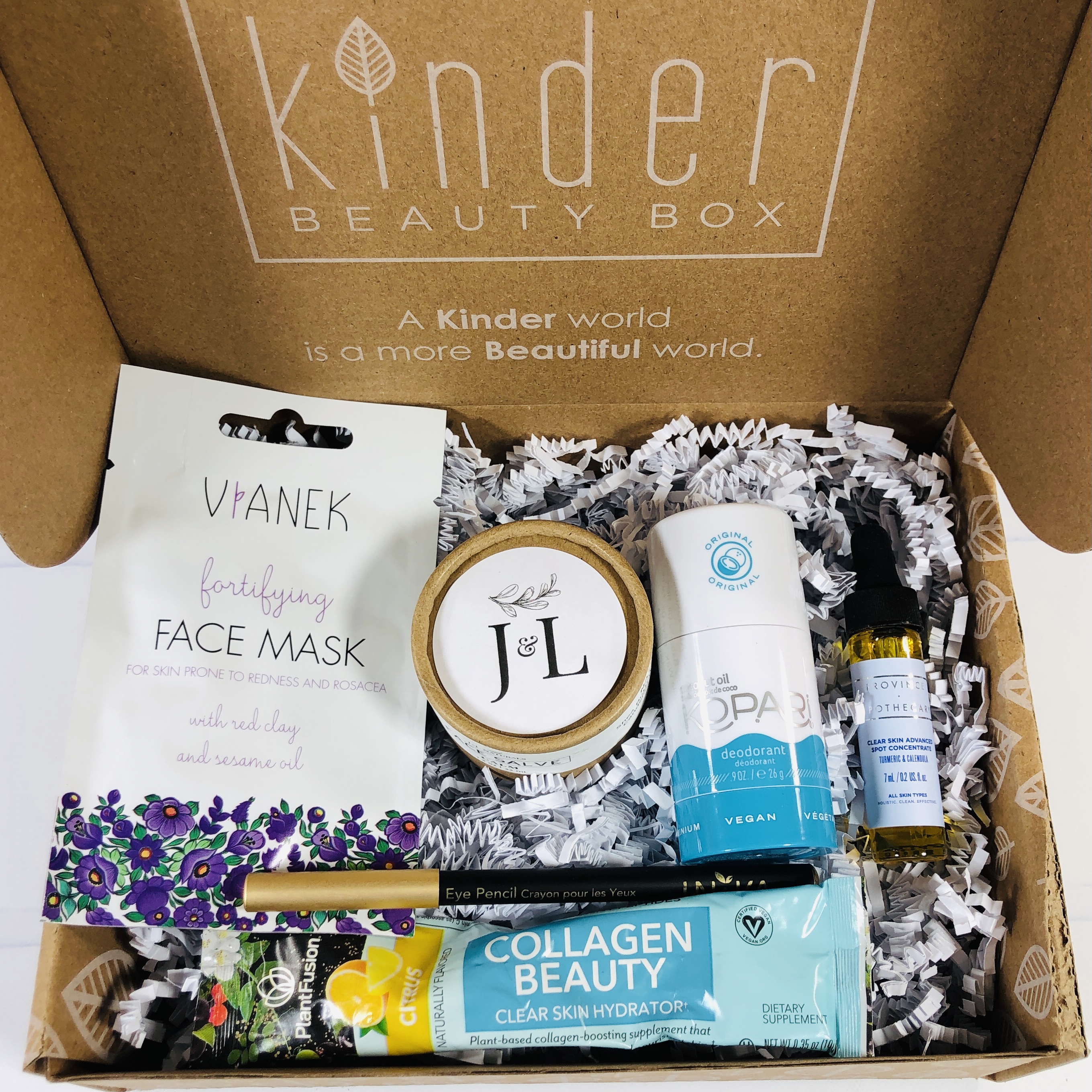 My items were tucked into paper squiggles to stay safe on their journey. Originally both boxes included a spoiler for a Laritzy makeup item but it looks like it was replaced with an Inika eye liner.
Everything in my January TLC2021 Collection!
Vianek Fortifying Face Mask ($4) says it is meant especially for those who have rosacea and redness. I have both of those and one ingredient I try to avoid is perfume, which happens to be in this mask.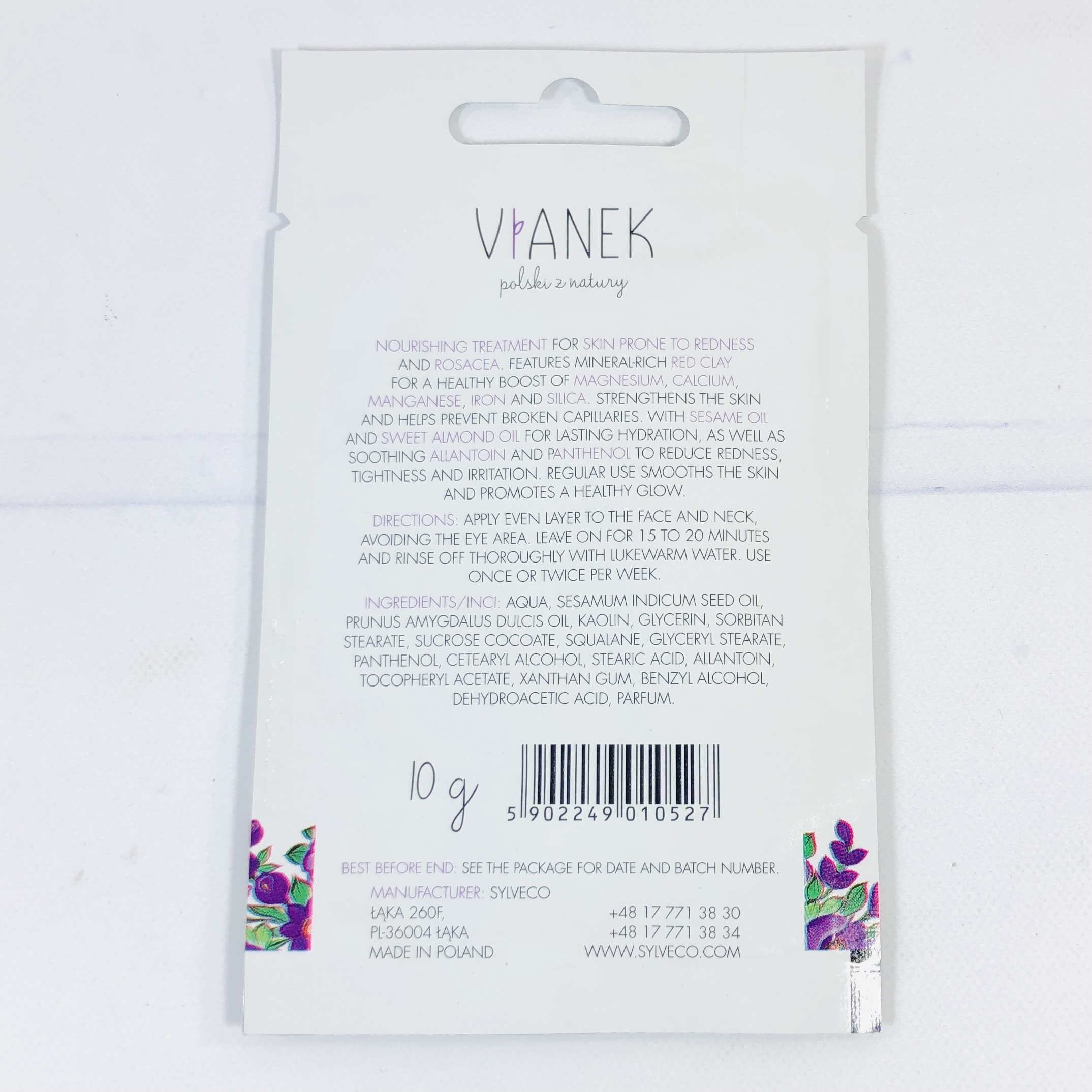 The rest of the ingredients are things like red clay, sesame oil, sweet almond oil, and glycerin. I was surprised by the color, I looked like an Oompa Loompa when I put it on my face (those orange dudes from the 1970's movie). There was some fragrance involved but it wasn't super strong. I didn't leave the mask on for the entire time but I don't think this is the kind that dries and cracks, it still felt quite moist after 5 minutes.
Kopari: Mini Deodorant in Original ($6.30) Aluminum-free deodorants tend to show up in natural beauty boxes frequently. Please note that this isn't an antiperspirant and may not stop wetness, but it is supposed to hide any stinky pits.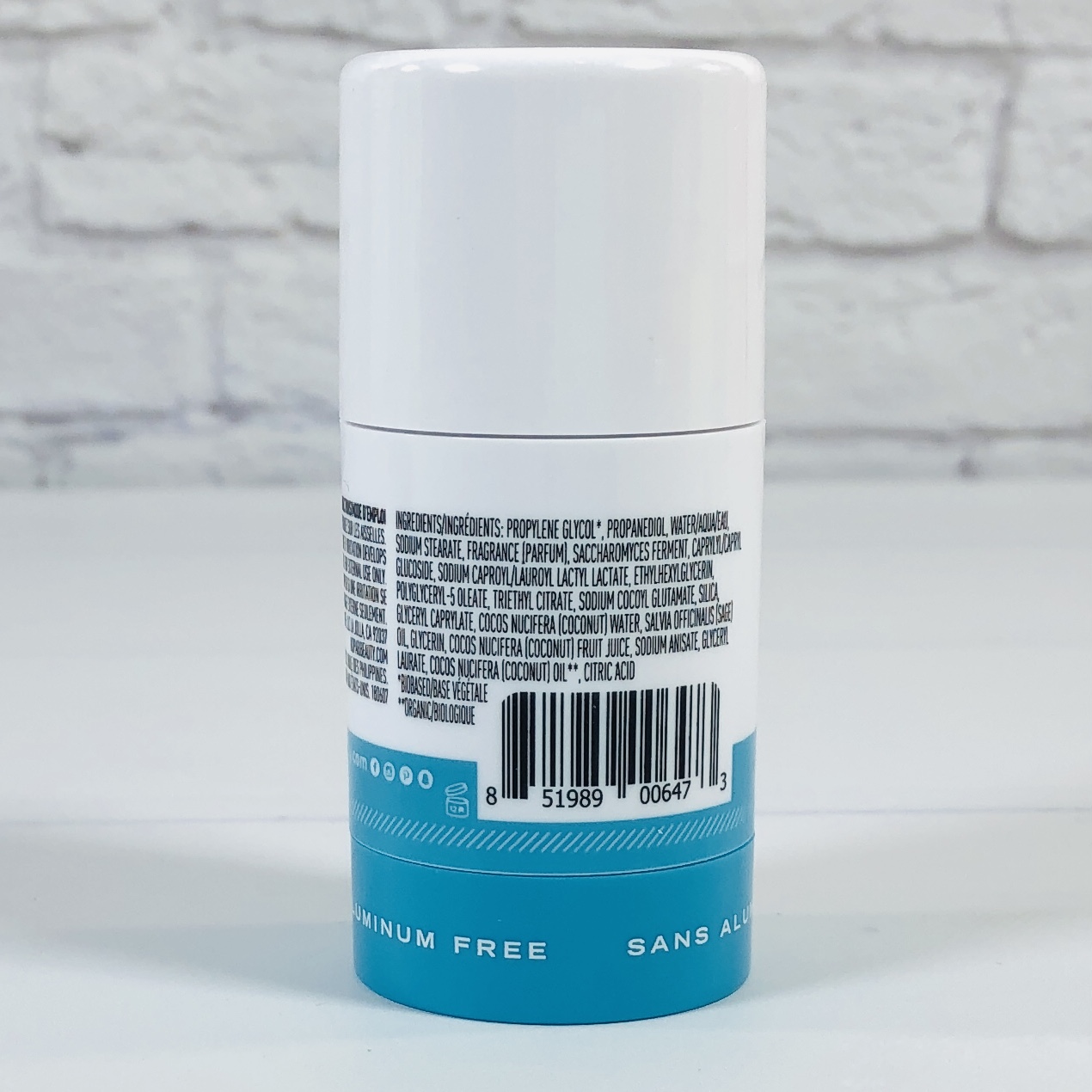 This isn't as crunchy granola as some natural deodorants, and in fact I made one myself recently out of coconut oil, cornstarch, and essential oils. This one starts with propylene glycol and has fragrance, sodium stearate, and coconut oil.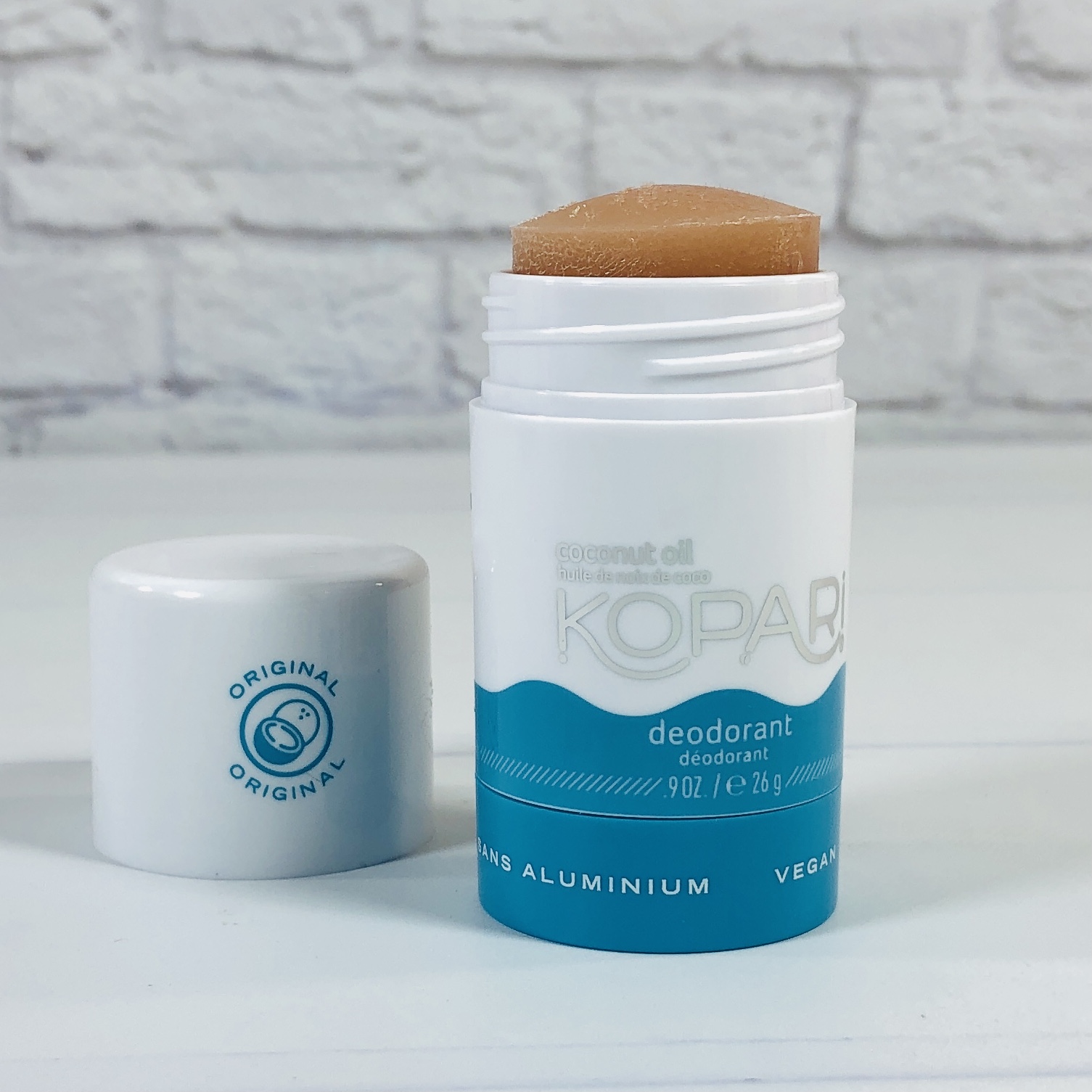 The original scent is supposed to smell like sweet coconut milk but I don't think it smells anything at all like coconut, more like floral perfume or bathroom spray. It is stronger than I was expecting but then again, sweat smells really bad and this would be an improvement over that any day.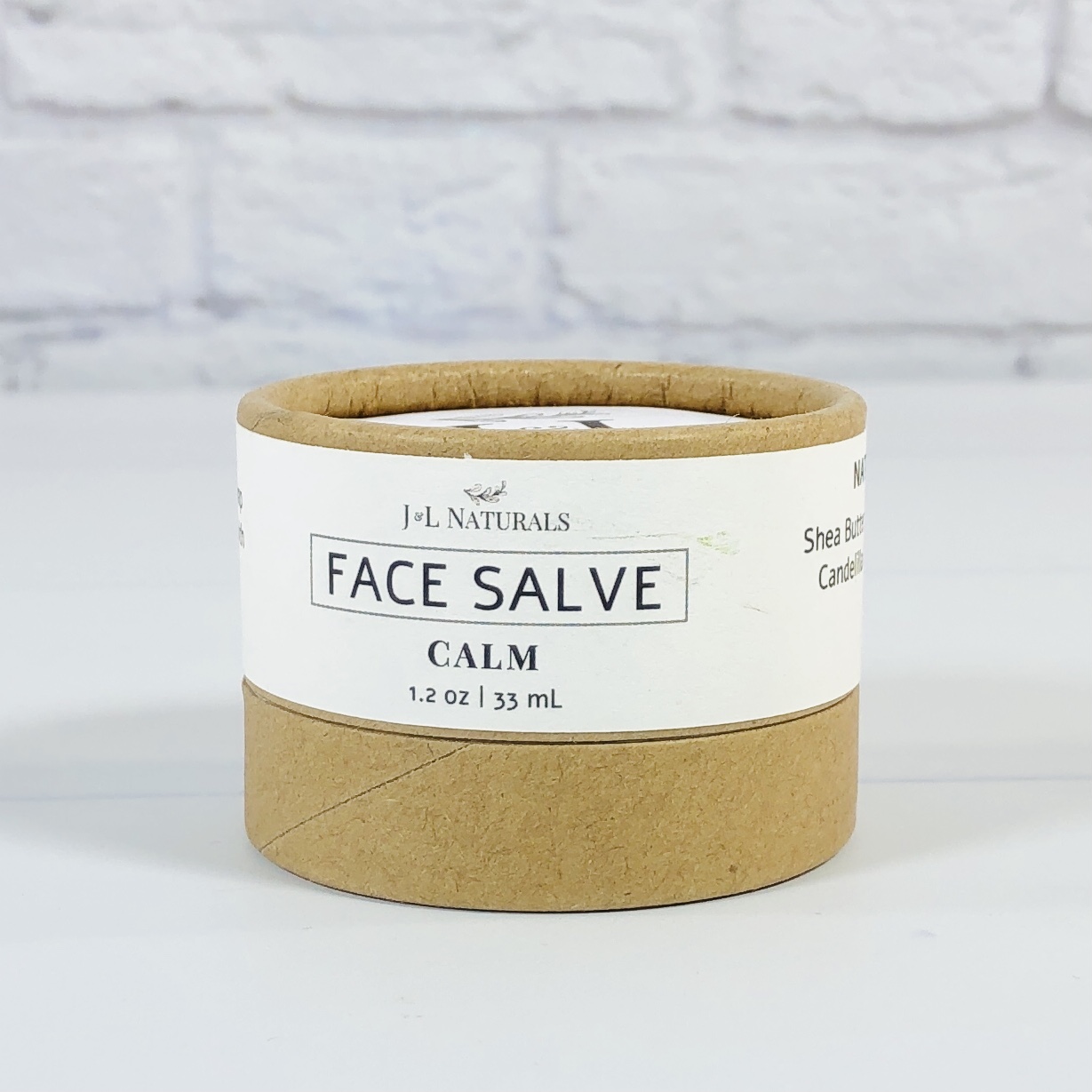 J&L Naturals: Calm Face Salve ($14.99) This product is meant to calm irritated skin while also balancing oil to prevent breakouts.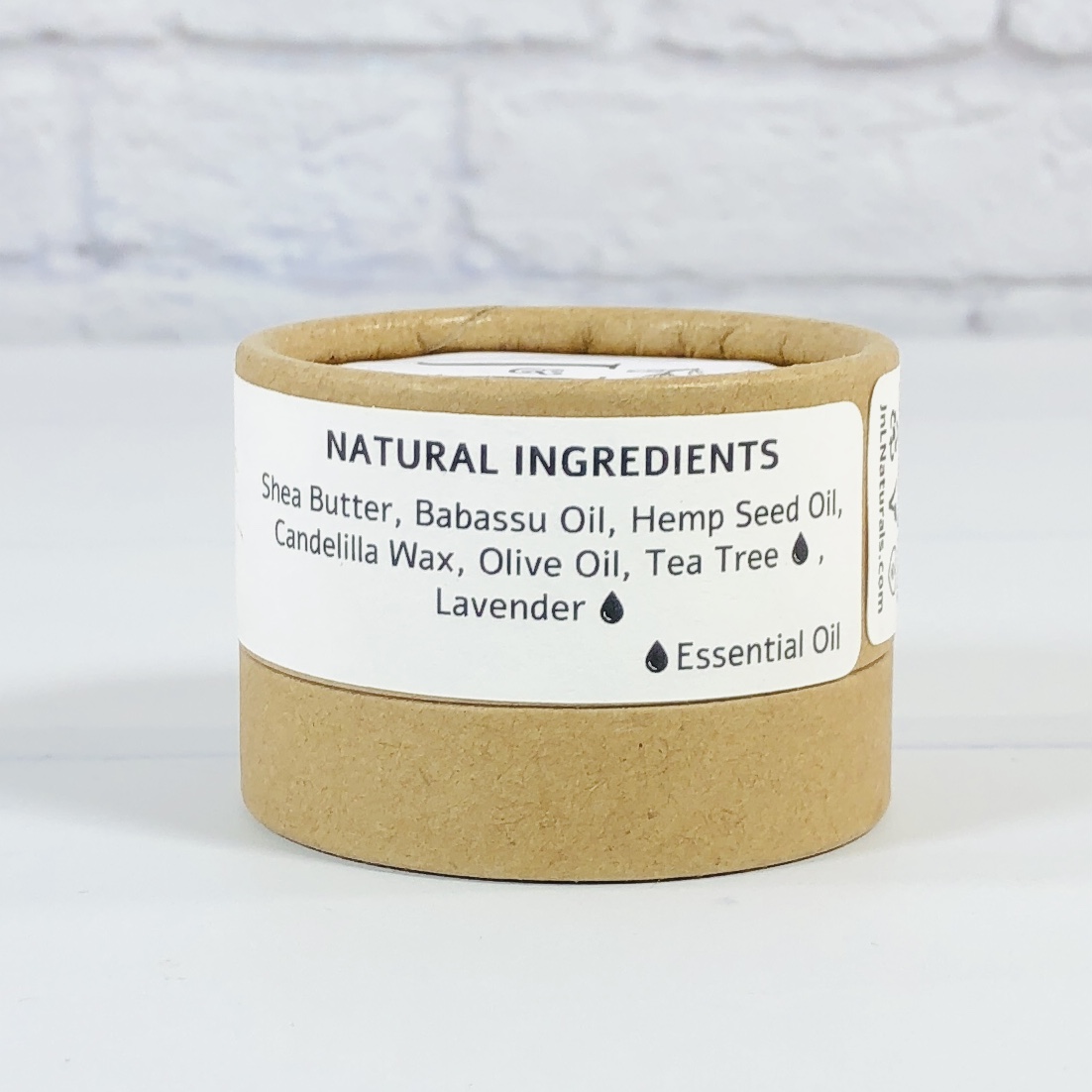 Shea butter and olive oil provide moisture while hemp seed oil and lavender are anti-inflammatory. Babassu is supposed to be healing and tea tree is antibacterial. The plant wax locks in moisture.
Although this is supposed to be a salve, it feels more like a balm. It doesn't come out of the container easily, I had to dig it out with my nails. It didn't glide over my skin, I had to rub it around and it was grainy at first, like baking soda, but it dissolved after a few seconds. It smells like tea tree oil and would probably help protect skin from cold weather.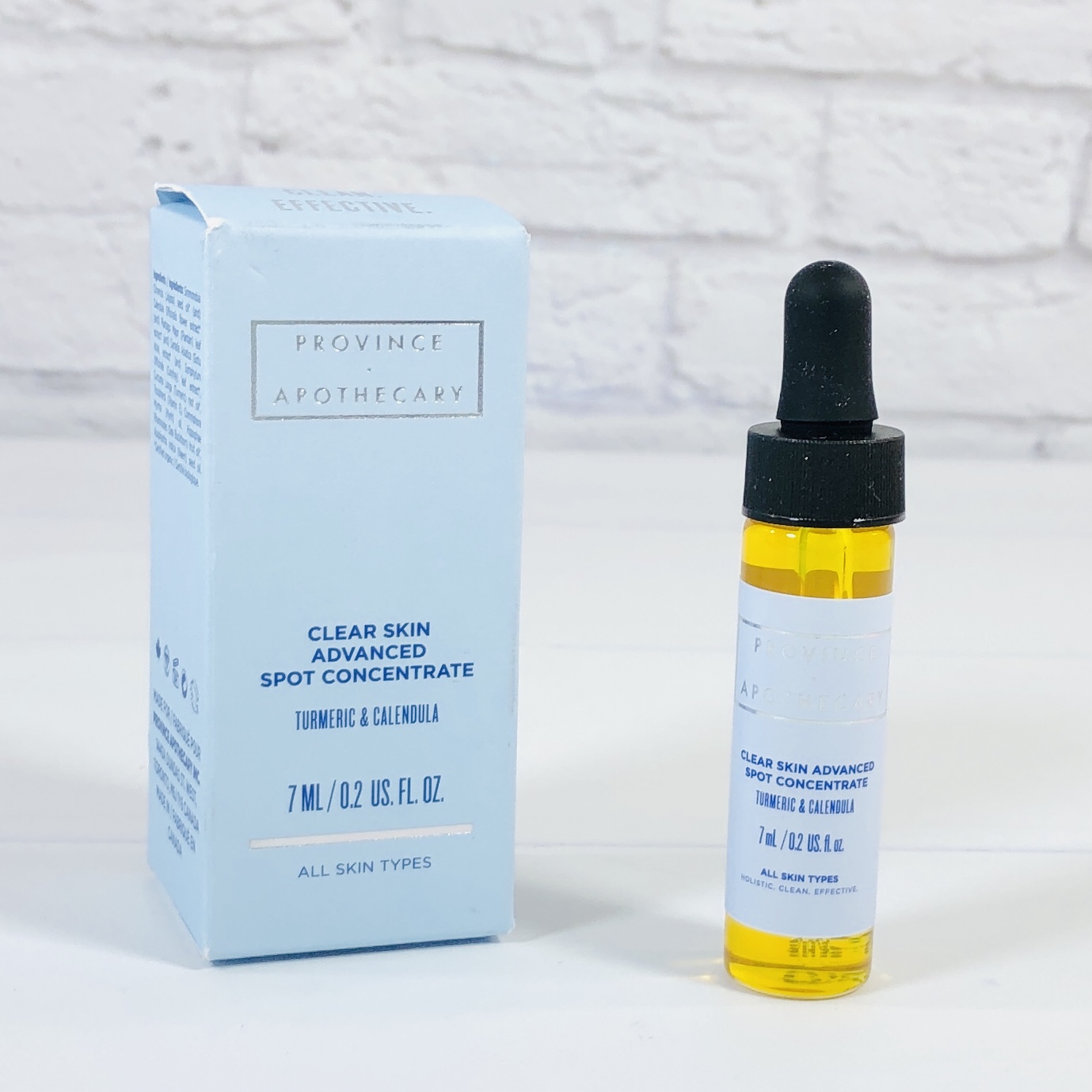 Province Apothecary: Clear Skin Advanced Spot Concentrate ($28) is a treatment for those skin woes that pop up thanks to stress, hormones, or wearing a mask all the time.
Jojoba oil with calendula flowers, turmeric oil, and other skin-soothing plant oils and extracts are in this bottle.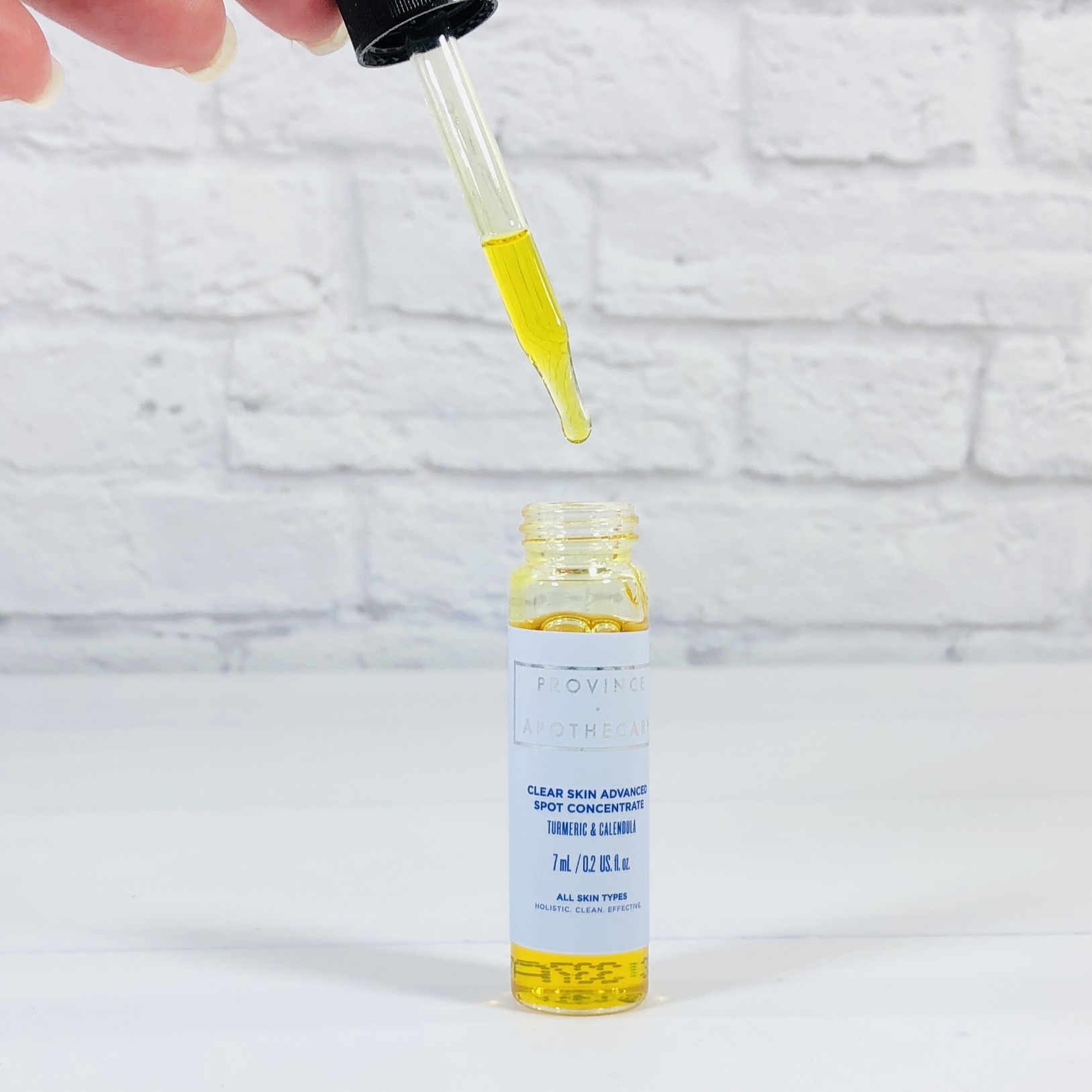 The oil smells deep and smoky, with a hint of woods. I want a perfume that smells like this, it's like the smell after it rains (aka petrichor). I don't really have any spots to apply it to but my daughter will put it to use.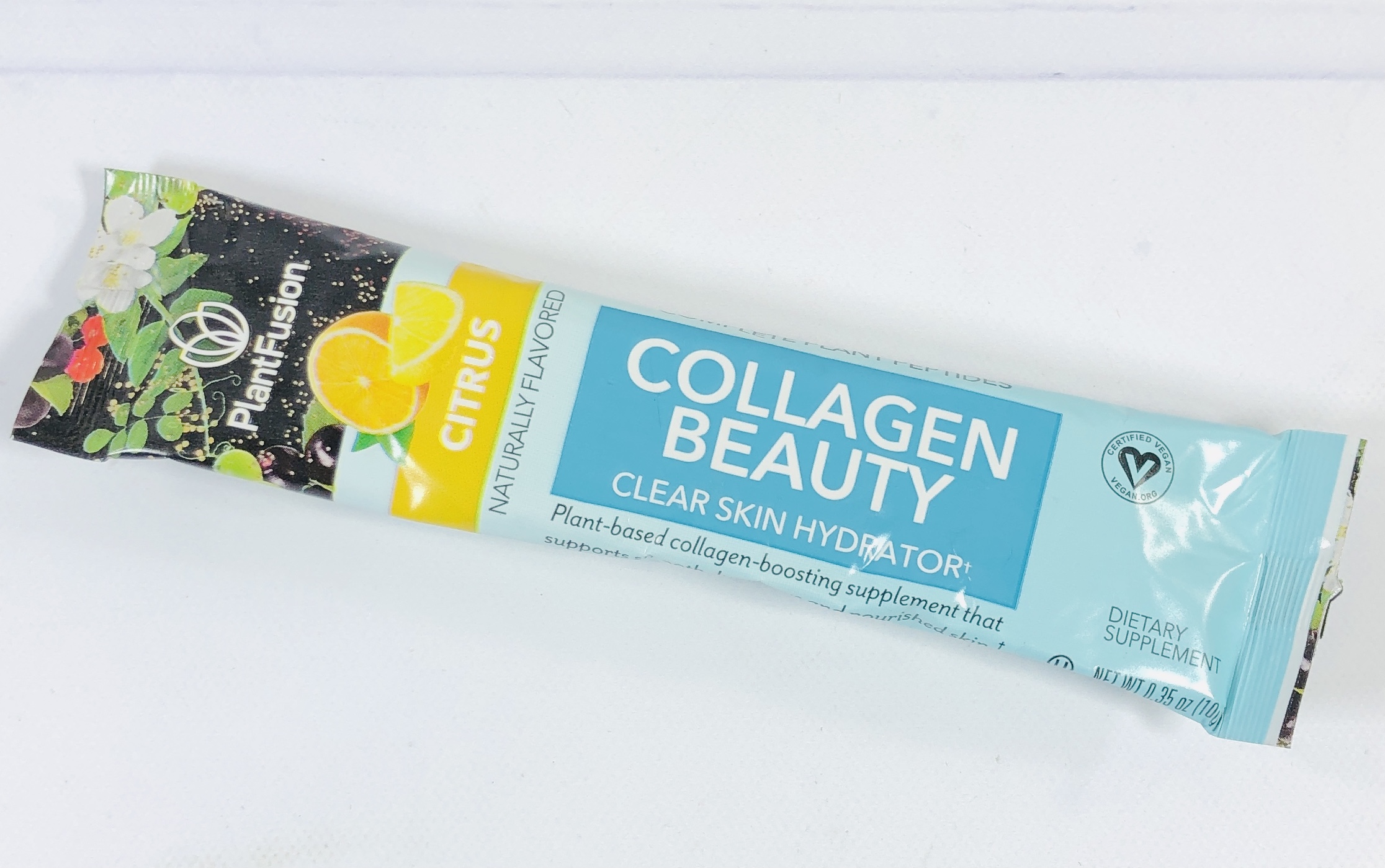 Plantfusion: Collagen Beauty Clear Skin Hydrator in Citrus ($2.39) is a drink mix that provides collagen and some nutrients that may help promote healthy skin.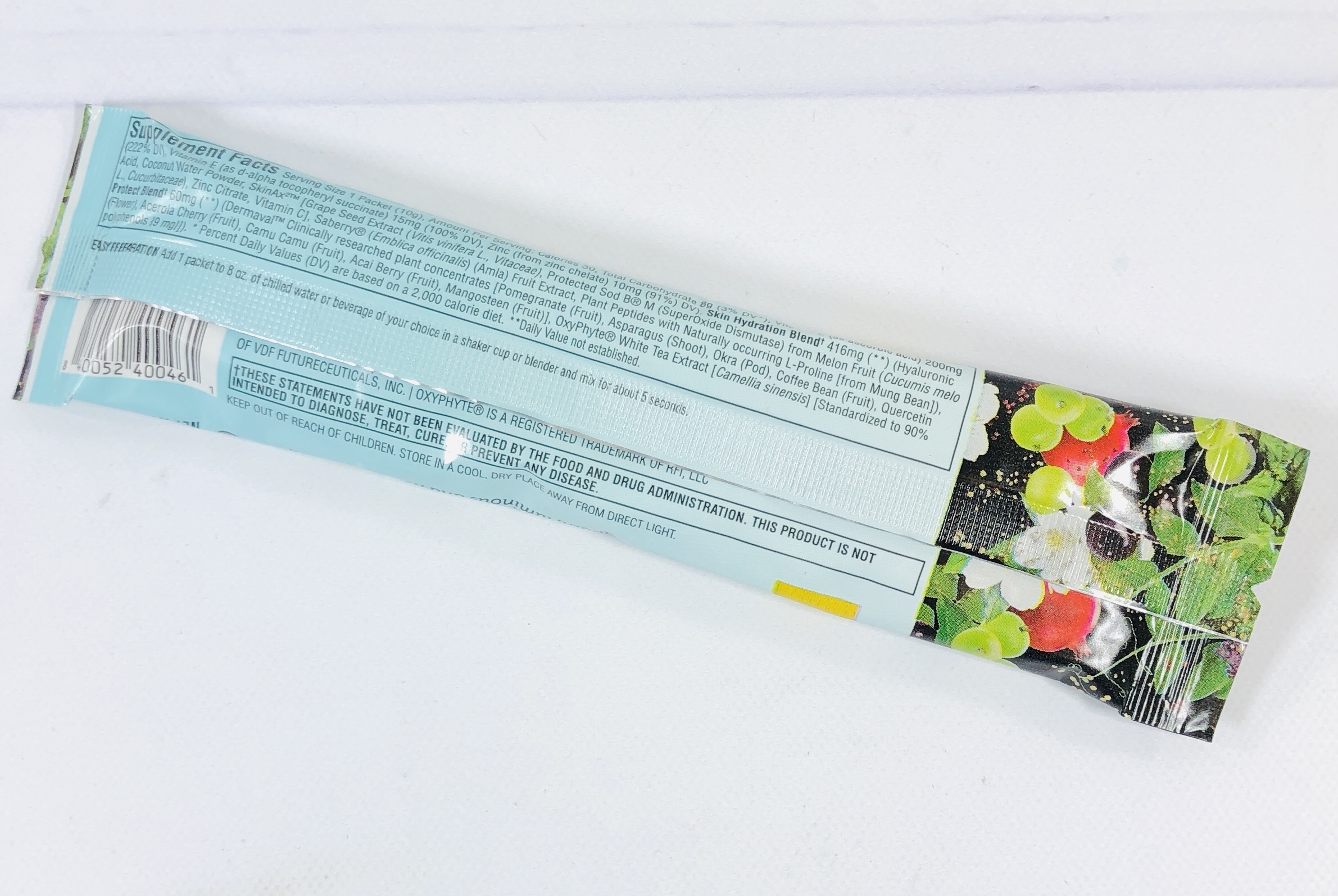 It is intended to help the body produce its own collagen and lead to hydrated skin. It has coconut water extract, hyaluronic acid, and plant concentrates. It also contains zinc and vitamins C & E.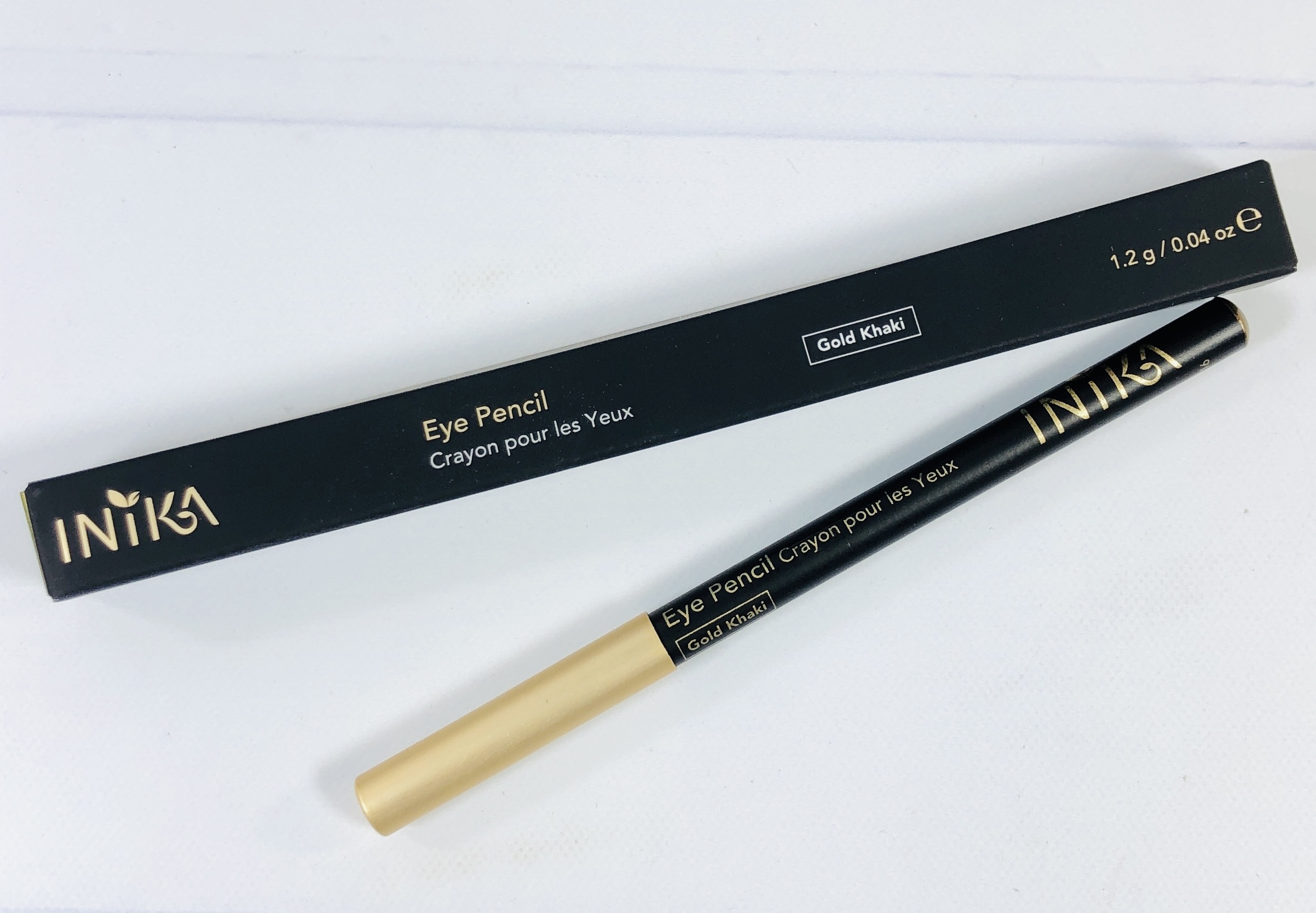 Inika Eye Pencil ($22) Originally we were supposed to receive a Laritzy makeup product but it looks like a change was made and subscribers will get an Inika eye pencil in an assorted color. I received mine in Gold Khaki.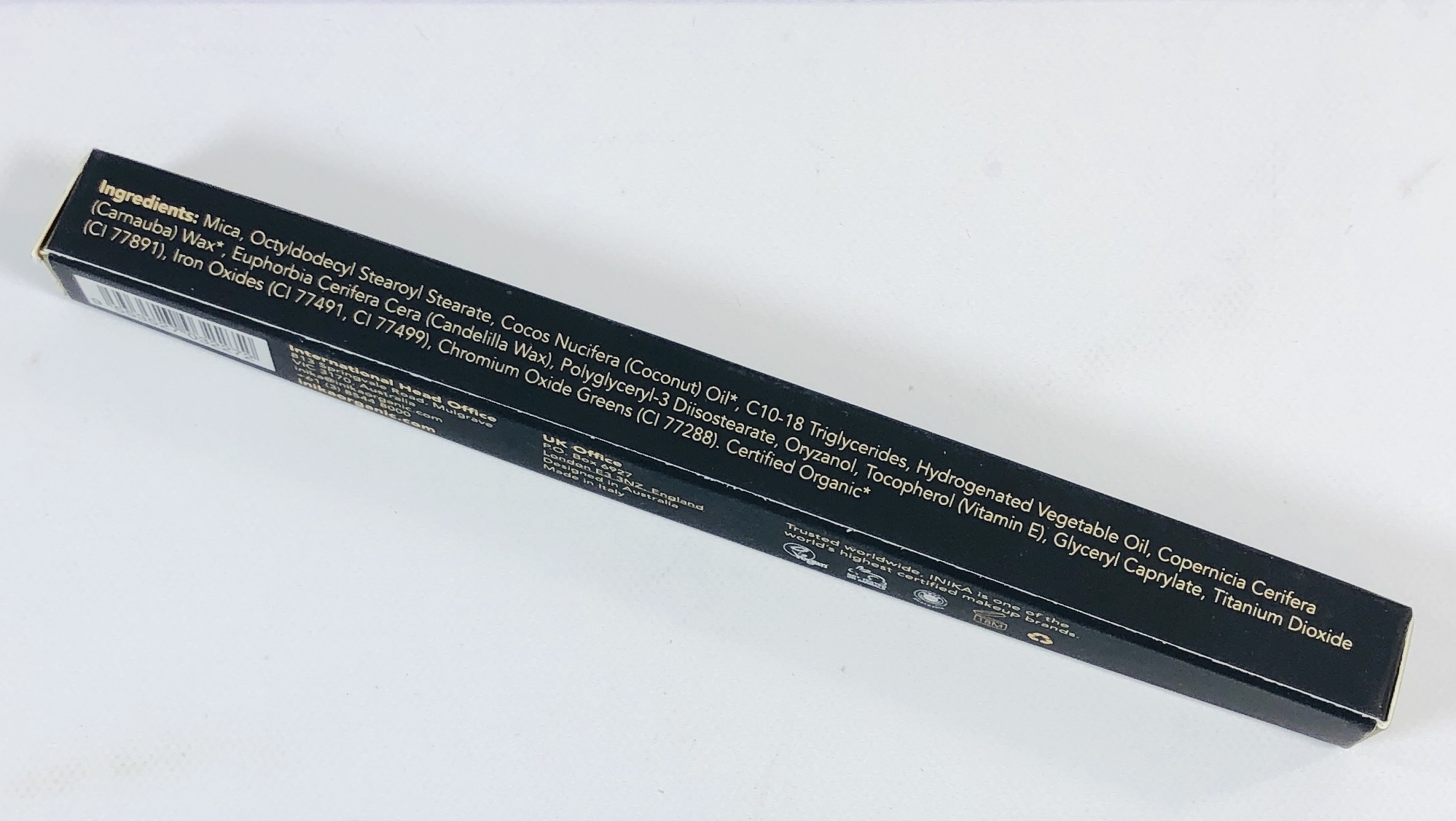 Here's those ingredients.
This is a shimmery golden color. It didn't work as a regular eyeliner, it was too light, but I tried applying just above my usual liner and penciled it onto the inner corner/tear duct area of my eye.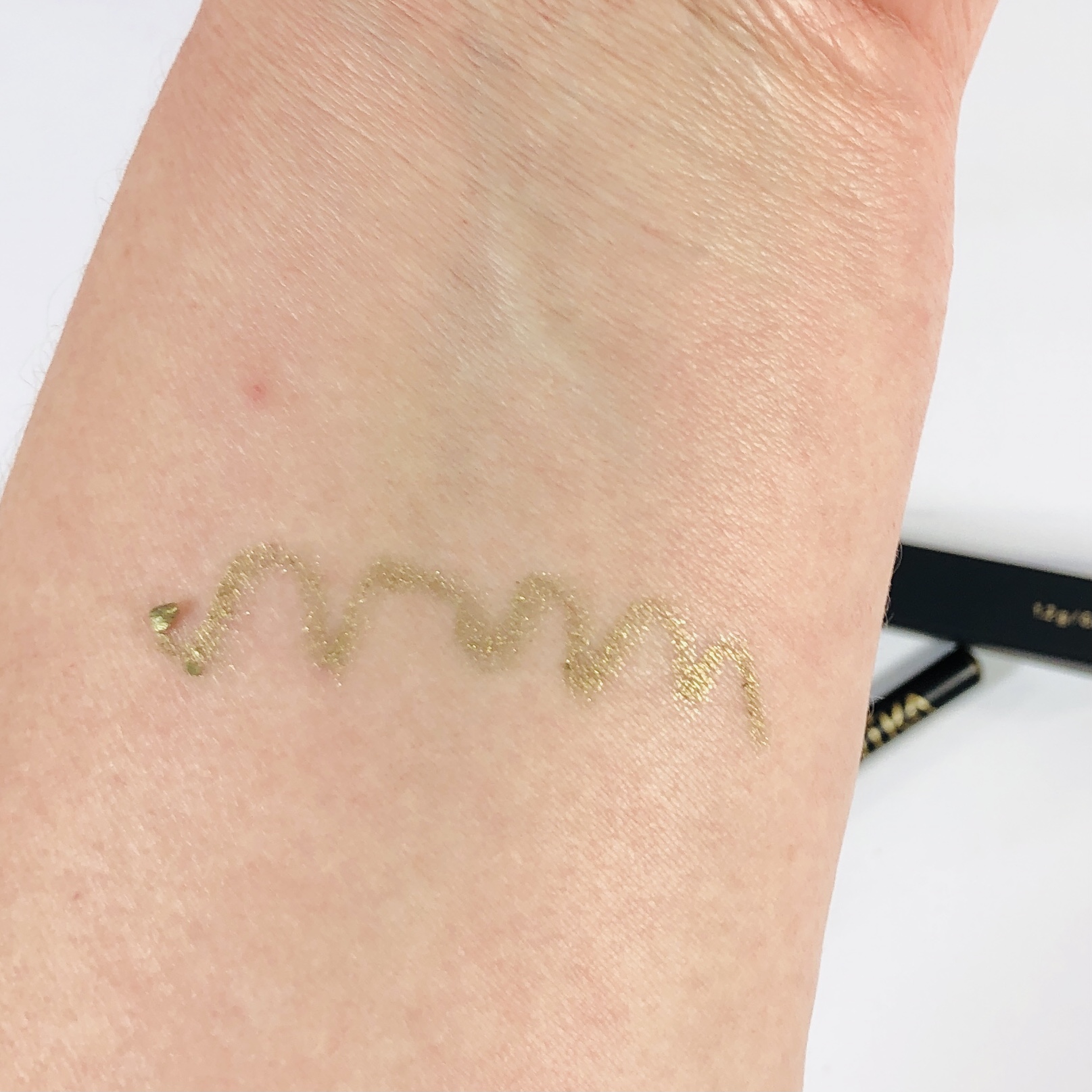 Here it is swatched! It is soft and probably will need to be sharpened after each use.
Did you get TLC2021 or TGI2021? I enjoyed using the pampering products in my TLC2021 box from Kinder Beauty! It's delightful to get a box of beauty items to help me take care of me, just to perform a little self care here and there. The drink mix reminds me to drink more water and the face mask was a fun way to spend a little time relaxing before hopping in the shower. The skin serum/balm and spot concentrate are helpful for soothing skin woes and the deodorant is an easy way to change your beauty routine if you are looking for a non-traditional or aluminum-free product. The eyeliner is just plain fun, I wear it around the house and surprise myself every time I pass a mirror. The value for the January TLC2021 collection is around $77.68!
What do you think of Kinder Beauty Box?