BOXYCHARM Premium is a beauty box from BOXYCHARM, separate from the regular/base BOXYCHARM and BOXYLUXE upgrade. For $35 per month, you'll receive 6-7 items with 1 item chosen by the subscriber. They also promise $175+ value in every box and no product overlaps. When you sign up for Premium, you must get the base/classic box for the month you signed up for and stay subscribed to that until you're off the waitlist for Premium. After you score Premium, you can let go of the base box if you choose.
My items were cushioned with a foam insert.
The items arrived in their original packaging.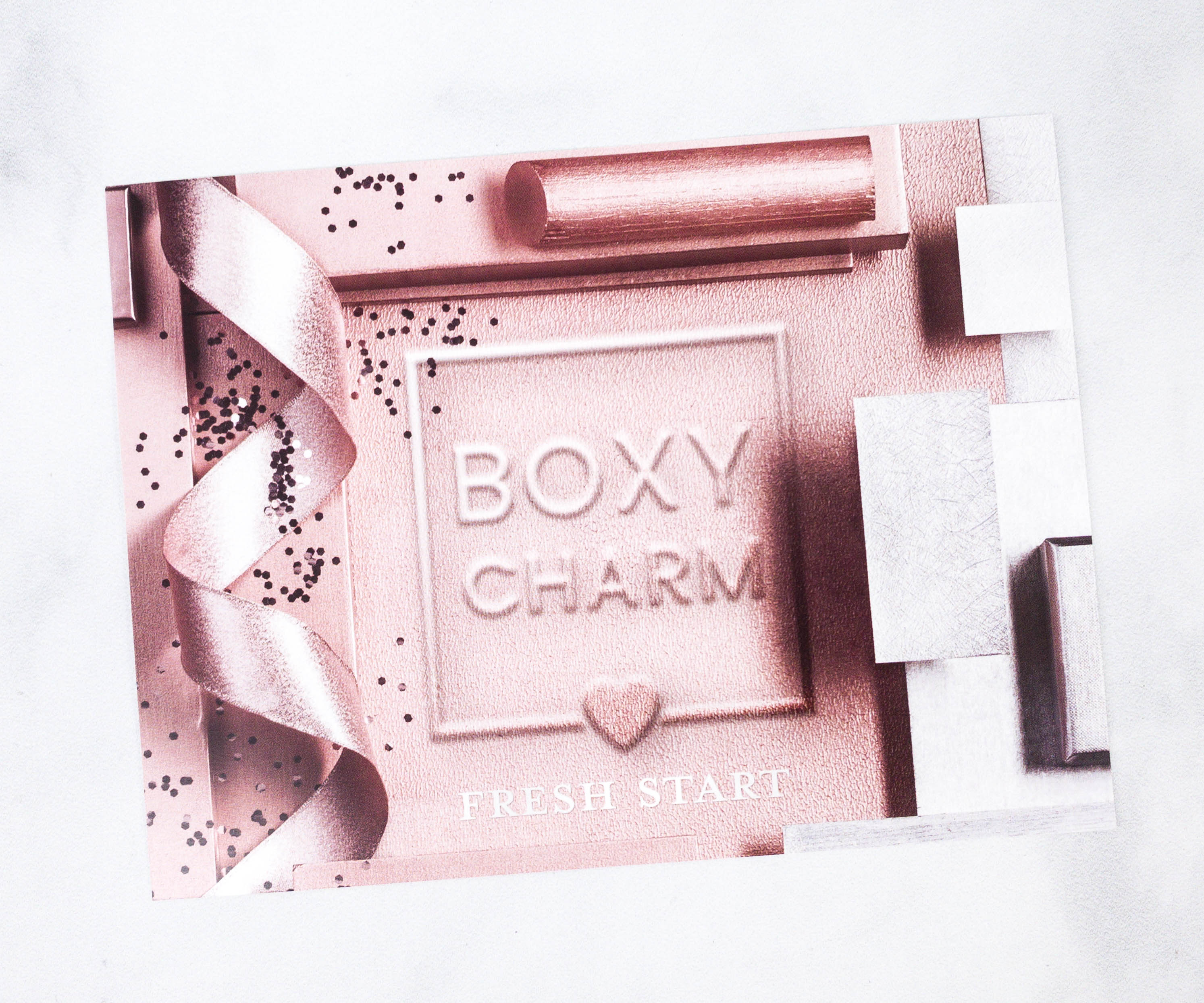 The theme for January is FRESH START!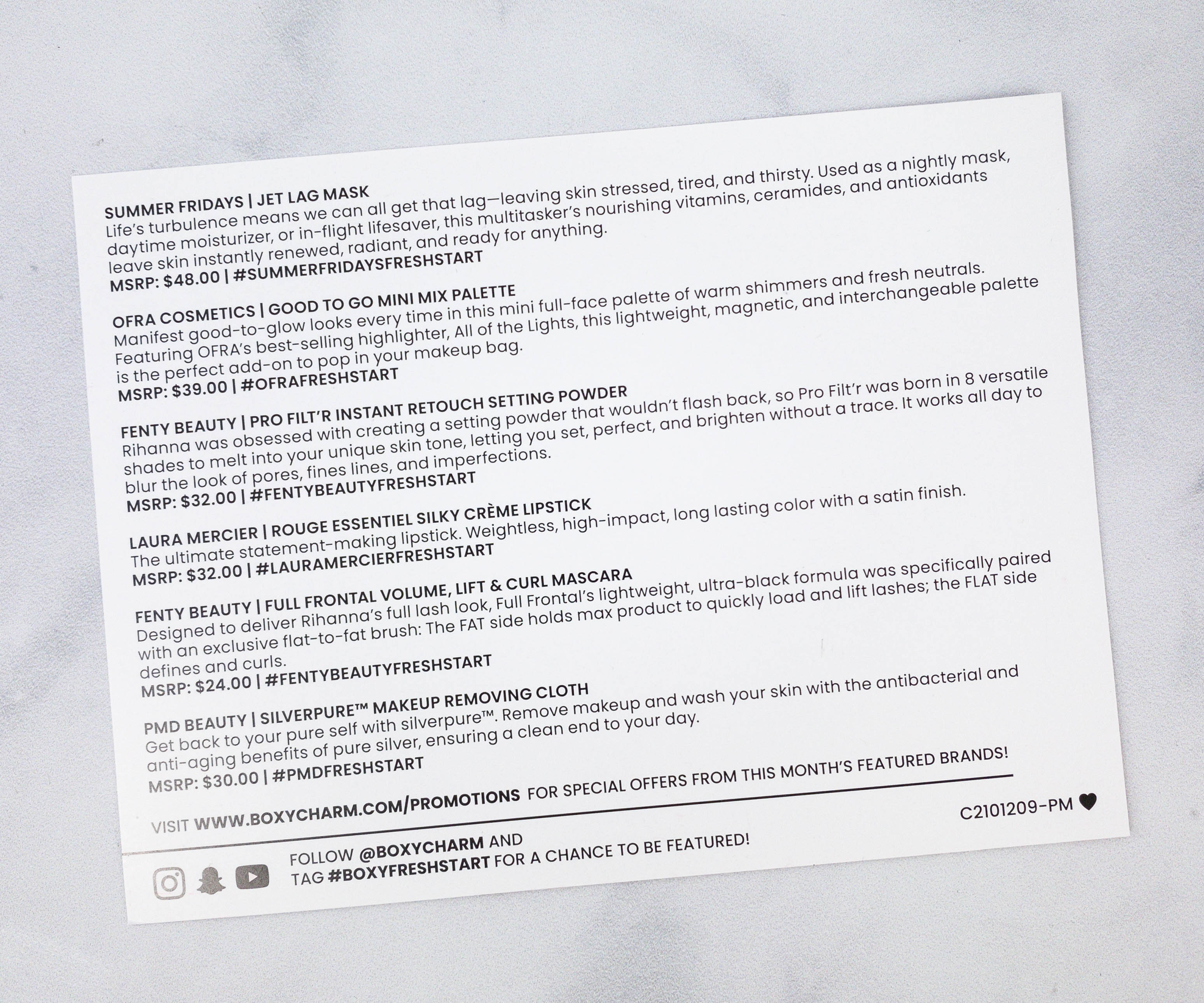 Listed at the back are the products inside the box along with MSRPs.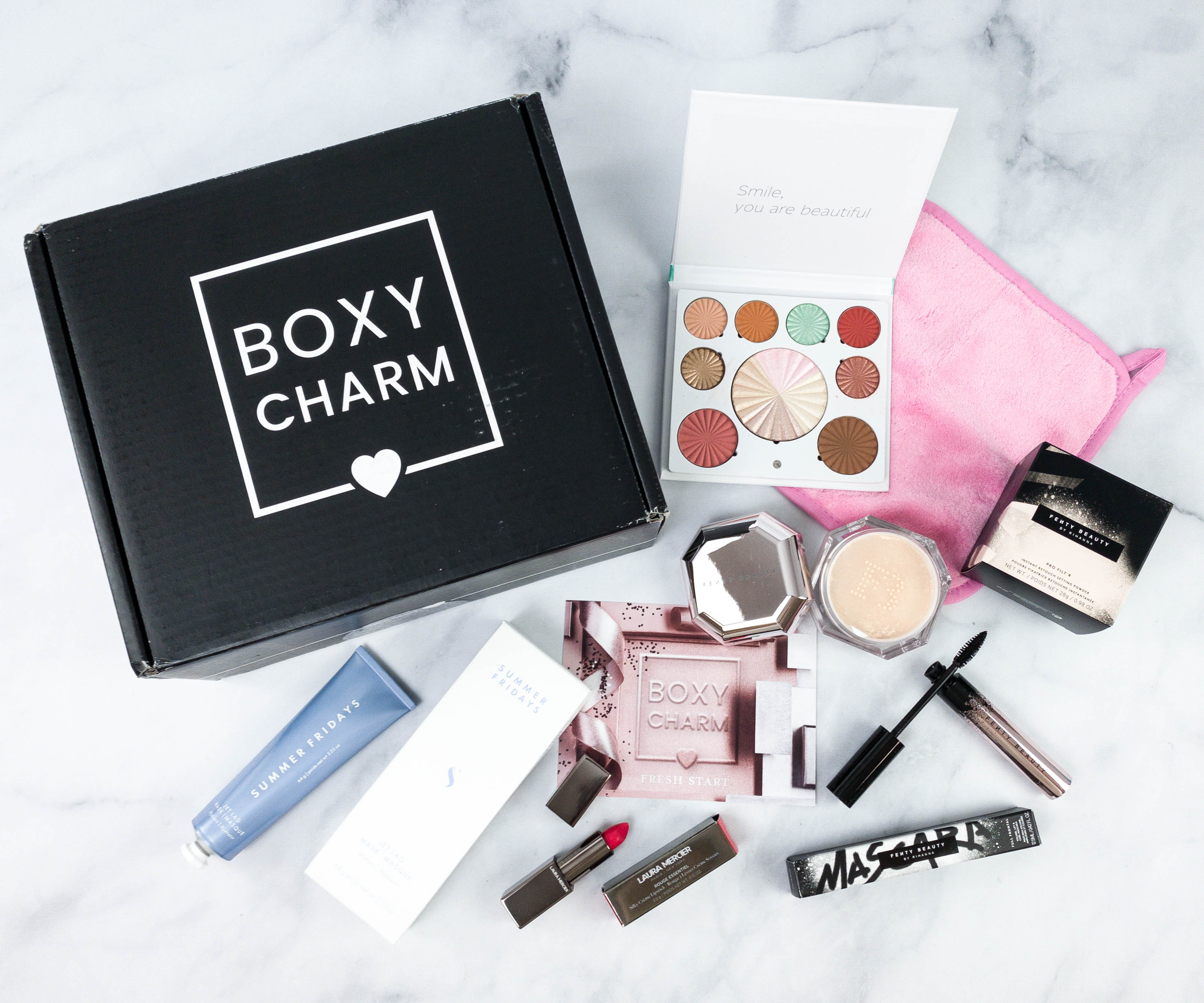 Everything in my January 2021 BOXYCHARM Premium! There may be variations in the box – see the full spoilers here.
Any 6 (including 1 personal choice) could be included in your January 2021 BOXYCHARM Premium:
Fenty Beauty Full Frontal Volume, Lift & Curl Mascara
Laura Mercier Caviar Stick (multiple shades available)
Laura Mercier Rouge Essentiel Silky Crème Lipstick
REN Clean Skincare – Perfect Canvas Clean Jelly Oil Cleanser – 100 ML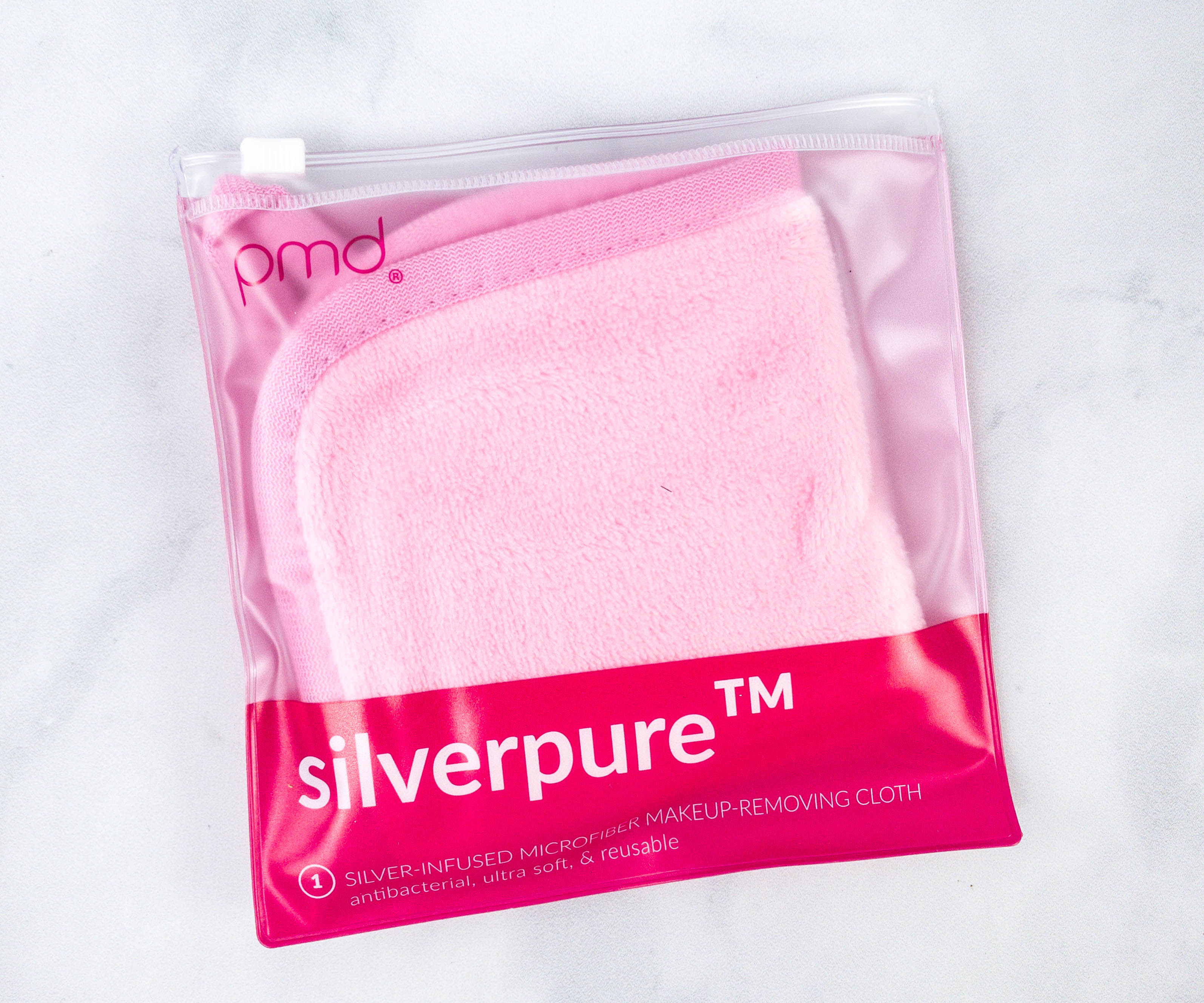 PMD Beauty Silverpure Makeup Removing Cloth ($30) Here's a great alternative for single-use make-up wipes, a makeup removing cloth that's gentle on the skin!
It's reusable so you save money and the environment at the same time. This microfiber cloth is also infused with silver which is anti-bacterial.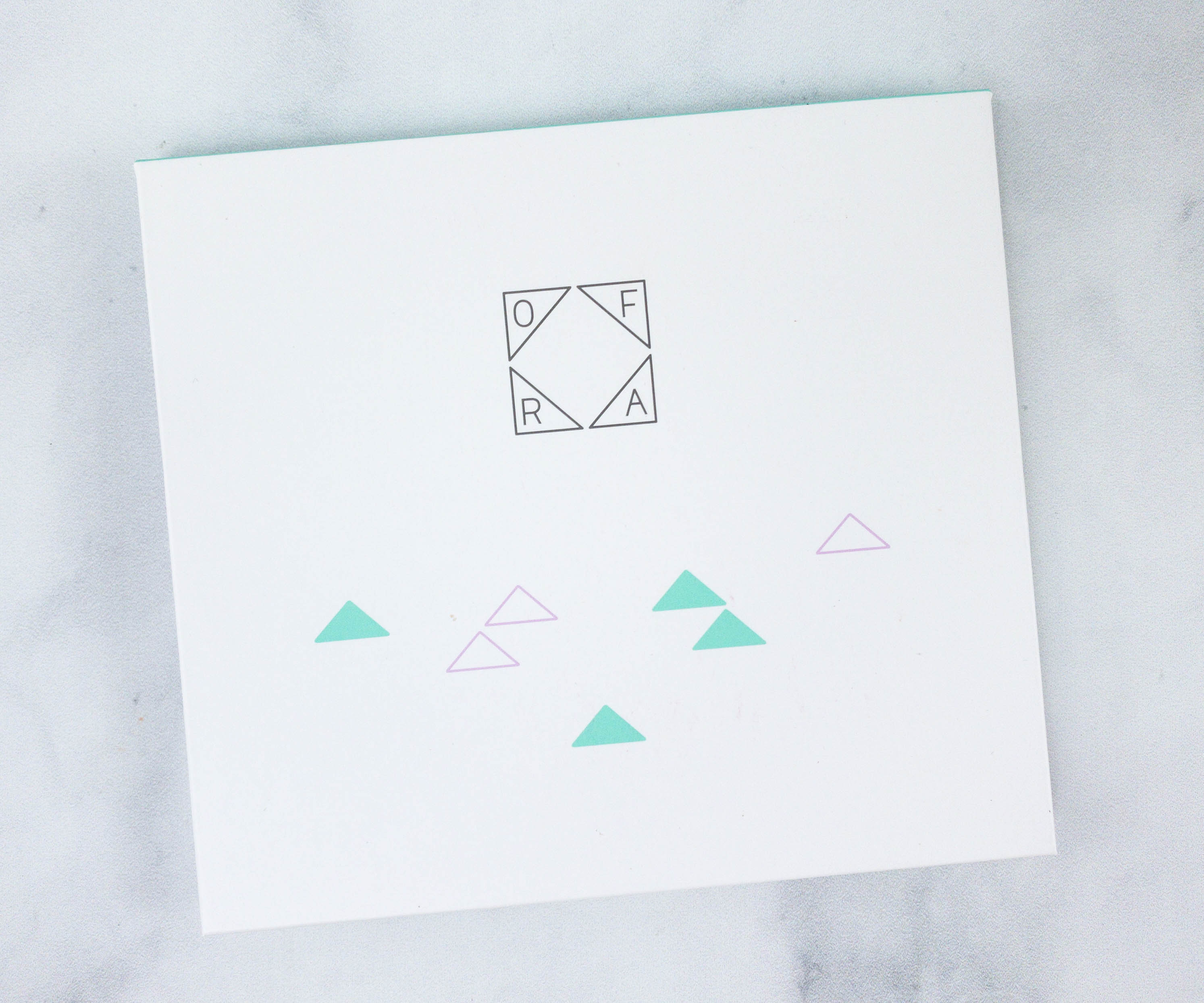 Ofra Cosmetics Good To Go Mini Mix Palette in Good To Go ($39) It's a versatile palette that includes a highlighter, a bronzer/contour, a blush, and even some shades that you can use as an eyeshadow.
The back of the opening flap says "Smile, you are beautiful"!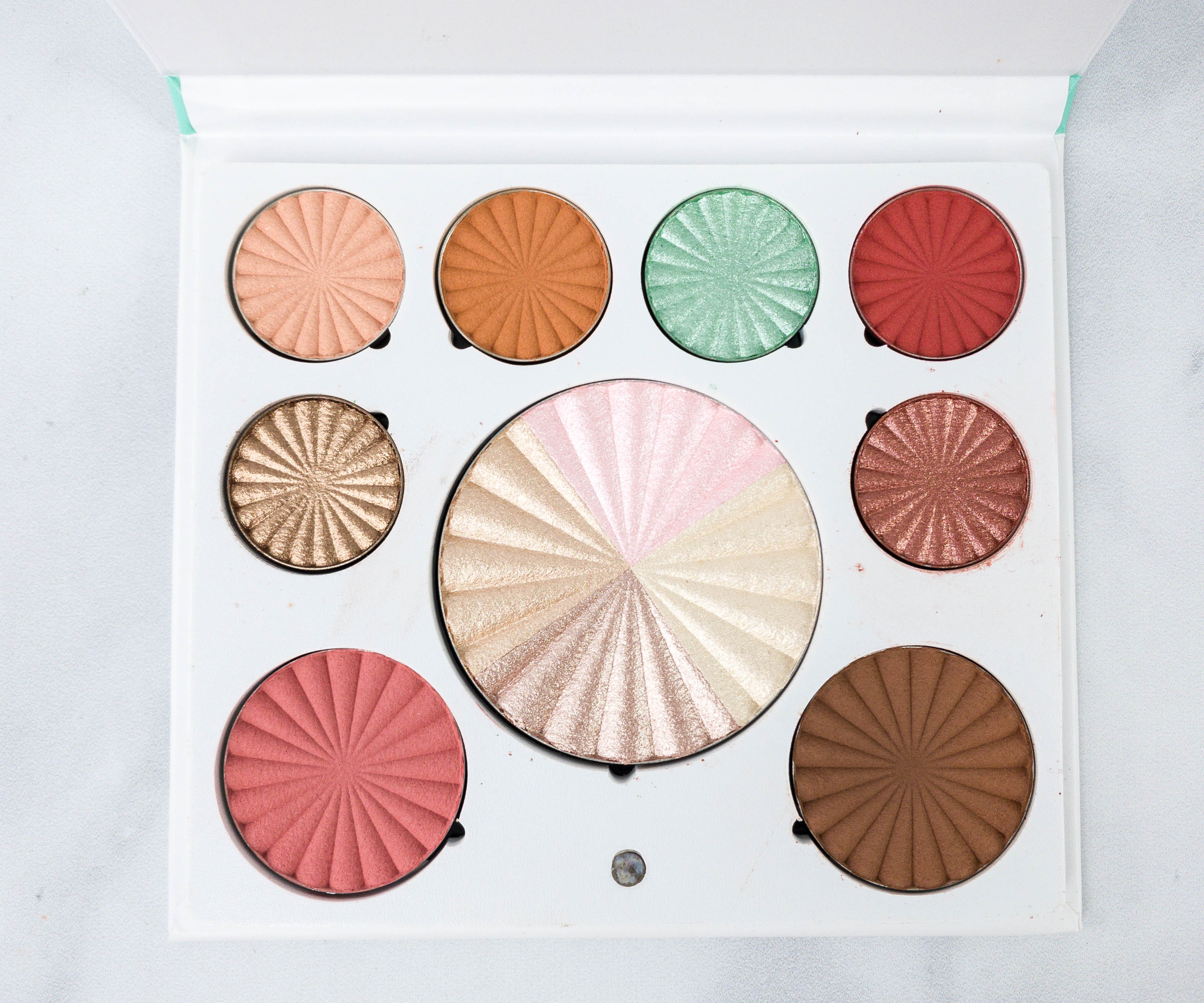 I like the shade selection! The color payoff is really great and I love the fact that this palette alone can help create a full face of make-up and even multiple looks. The highlighter in the center has 4 different sections so you get a little of each! This looks easy to swap out pans and I'm looking forward to trying that too.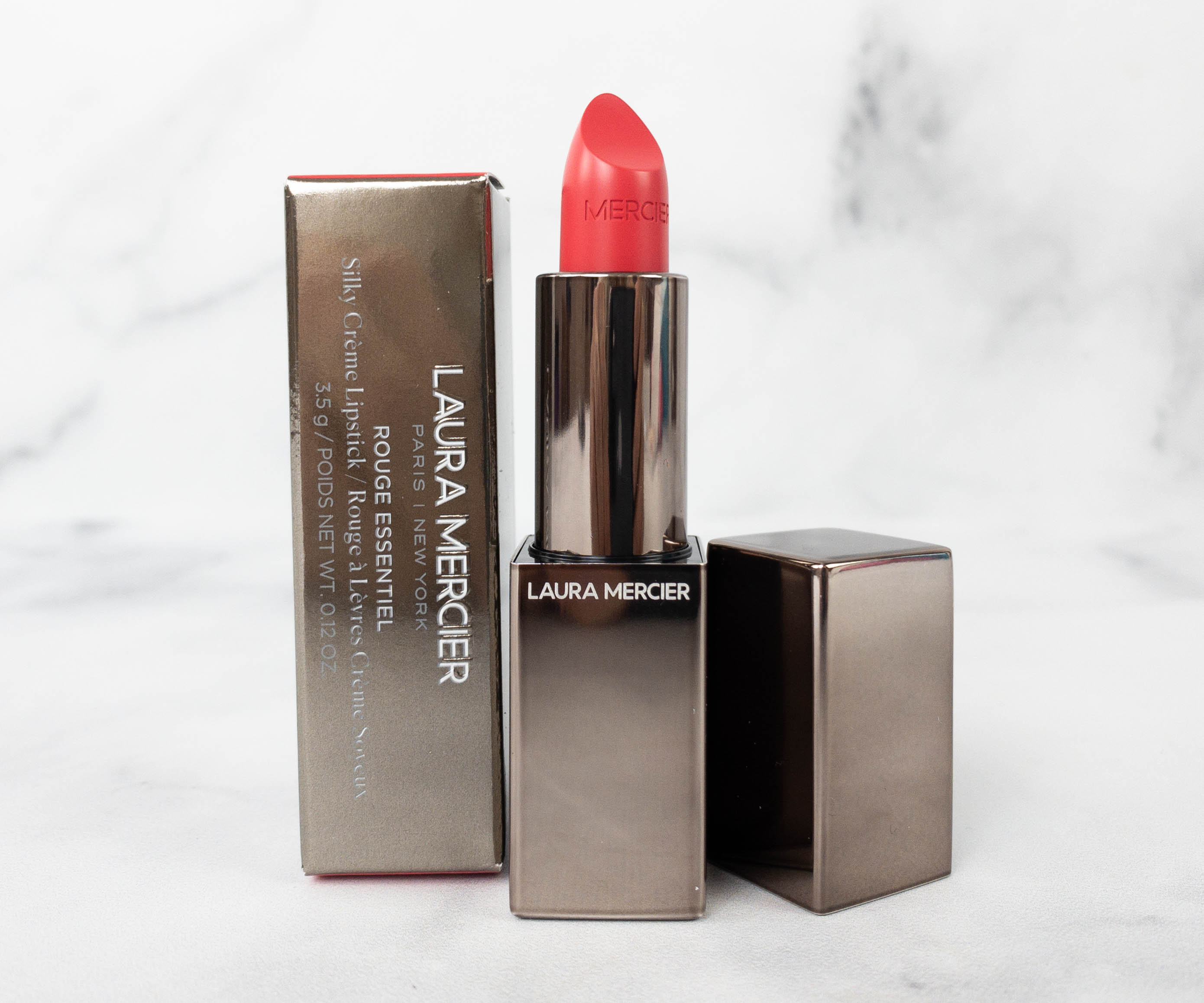 Laura Mercier Rouge Essentiel Silky Crème Lipstick in Rose Décadent ($32) I'm in in awe of how vibrant the pigment of this lipstick is! I received it in Rose Décadent which is a pink coral shade that adds a pop of color to my everyday makeup looks. It's lightweight and it glides like butter on my lips as well.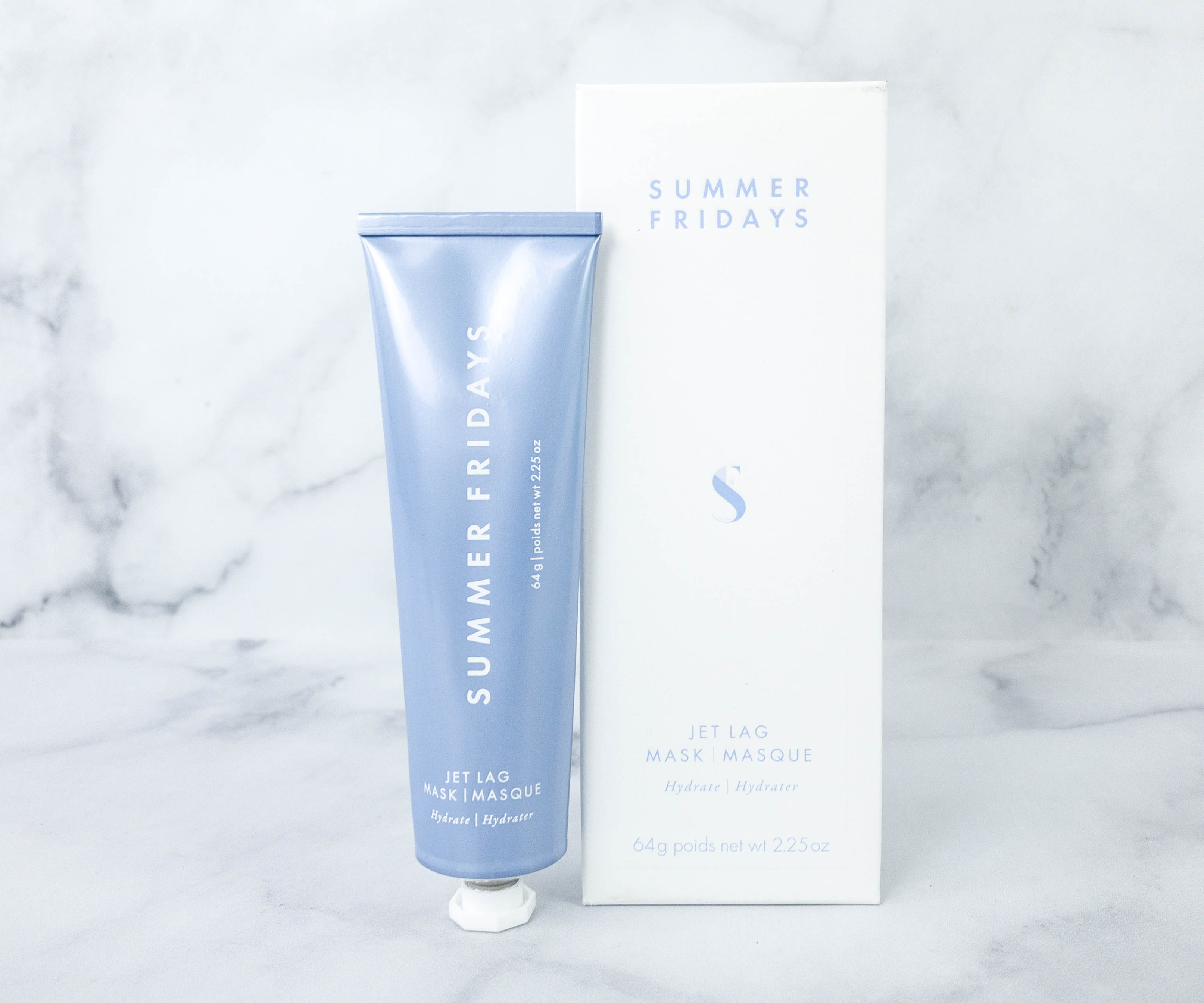 Summer Fridays Jet Lag Mask ($48) This mask is said to help hydrate the skin and keep it looking fresh, plump, and glowing. I haven't gotten the chance to use it because I have read some users complain of temporary redness and irritation after using the product. You may opt to still try it out but make sure to do a patch-test first. It should feel fresh and minty, but not irritating. Read Summer Fridays' official statement here. The mask and the benefits itself look promising so I'm looking forward to trying it in the future! I've definitely seen comments from a few patch testers who have had issues, but also lots of comments from patch testers who had no problems using the mask.
Fenty Beauty Full Frontal Volume, Lift & Curl Mascara in Cuz I'm Black ($24) This mascara has a nice formula. I love that it clings to my lashes, giving it that added volume and length. I also noticed how it lifts my lashes, making it look like they're always curled to perfection. The product is also long-wearing and can stand up to smudging so it stays in place all day, all night!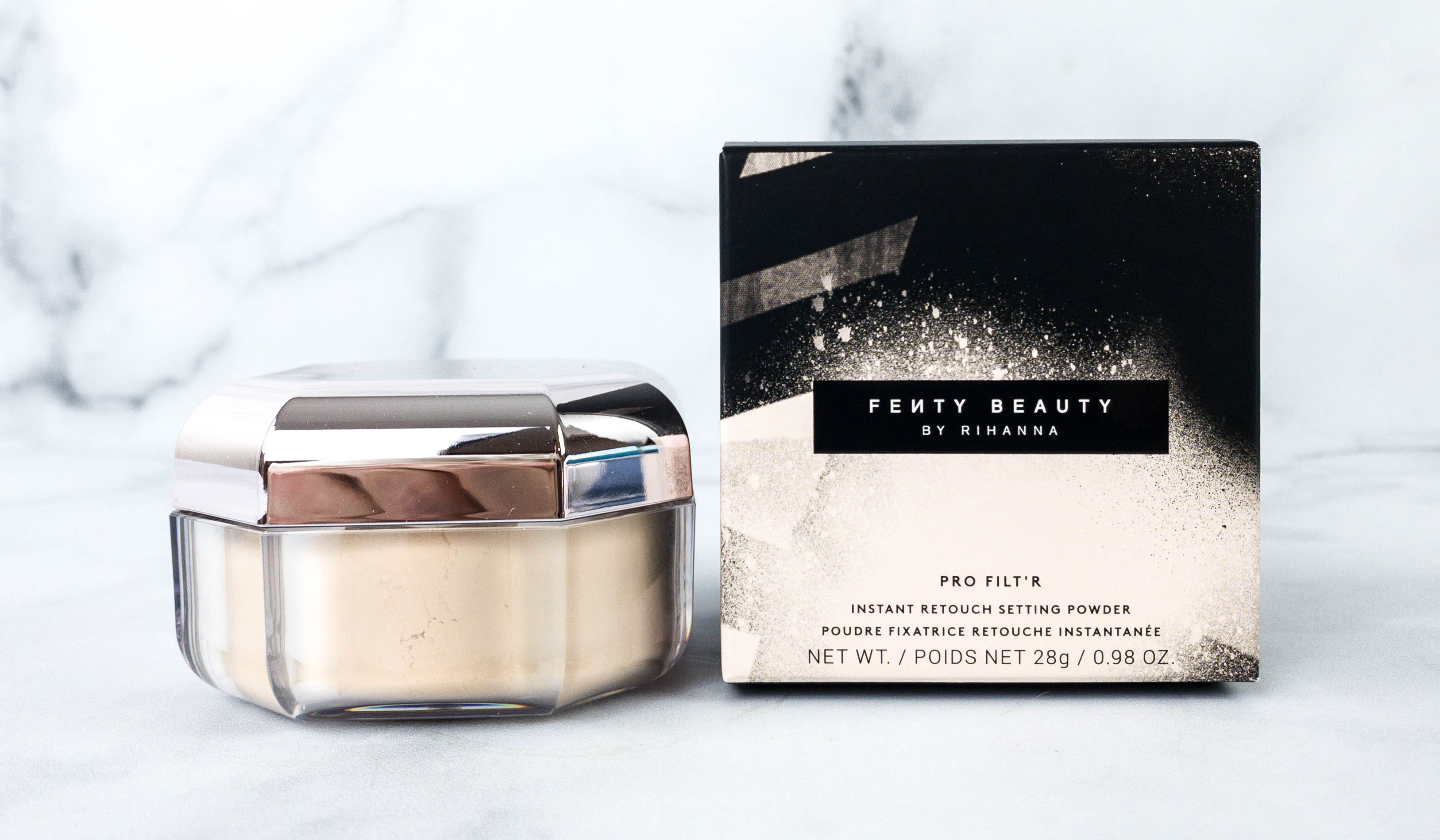 Fenty Beauty Pro Filt'r Instant Retouch Setting Powder in Banana ($32) When I first heard of Fenty Beauty launching their setting powders, I was so excited. Now, I get to try them and upon opening the box, the packaging itself is just gorgeous!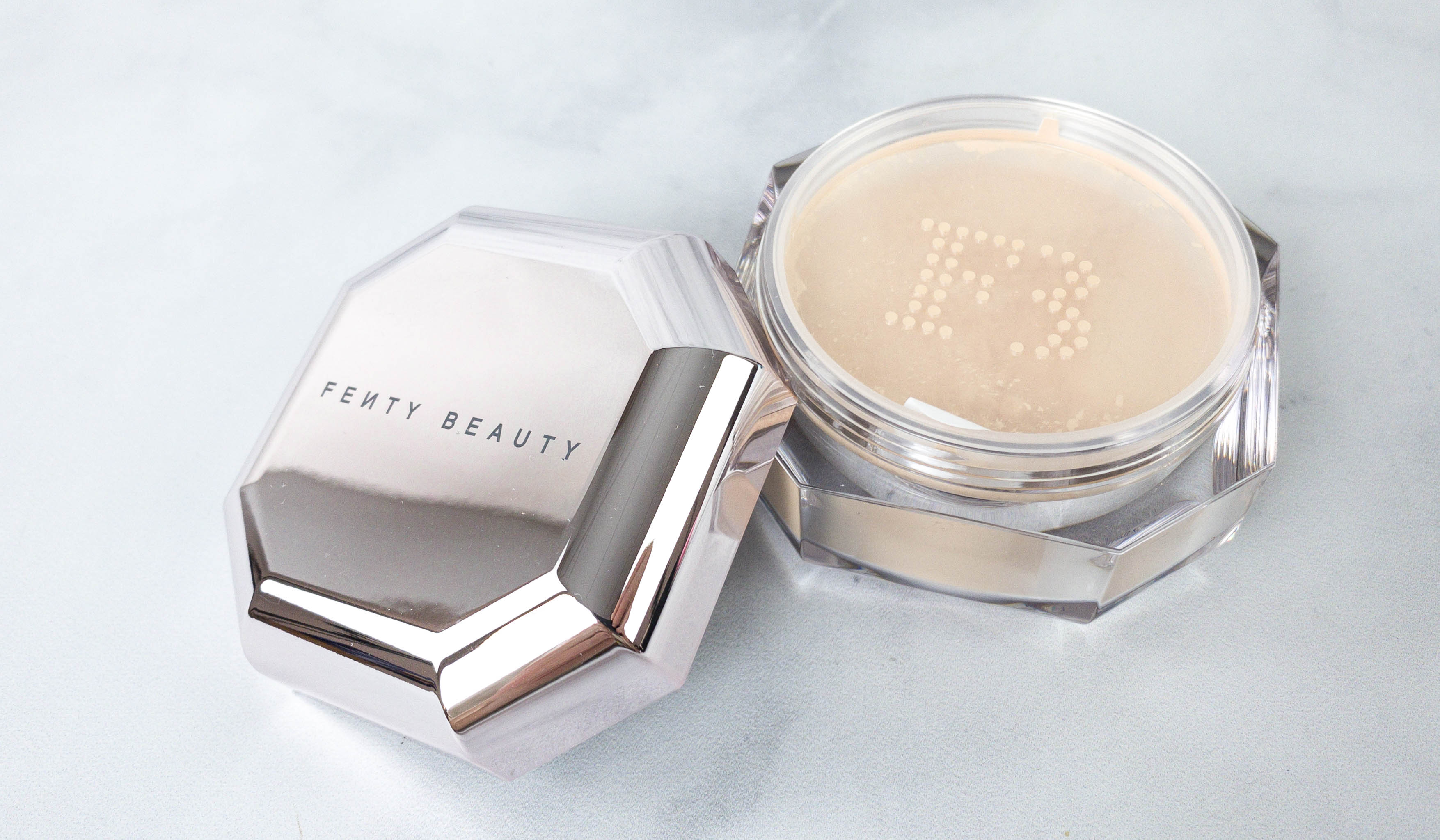 The powder itself did not disappoint! It's so finely-milled, it almost feels like I'm touching the clouds. I love this powder because the yellow hue instantly brightens my face and it does a great job of absorbing excess oils. I also like how it doesn't have a white/gray cast when taking flash photos at night! I do have a complaint – the top is difficult to open and I feel like it could get messy. Other than that, the container is gorgeous.
What a great way to start the new year! Not only does BOXYCHARM give the best value for money, they also send great makeup items that I usually end up falling in love with. My favorites this month are the versatile palette and the pink coral lipstick. With these, I can already create a full-face makeup! I also like the cloth make-up remover because of how easy and convenient it is to use. It helps save time and money, and it's good for the environment as well! The overall retail value is $205, which is also impressive!
Did you get BOXYCHARM Premium? What's your favorite item?