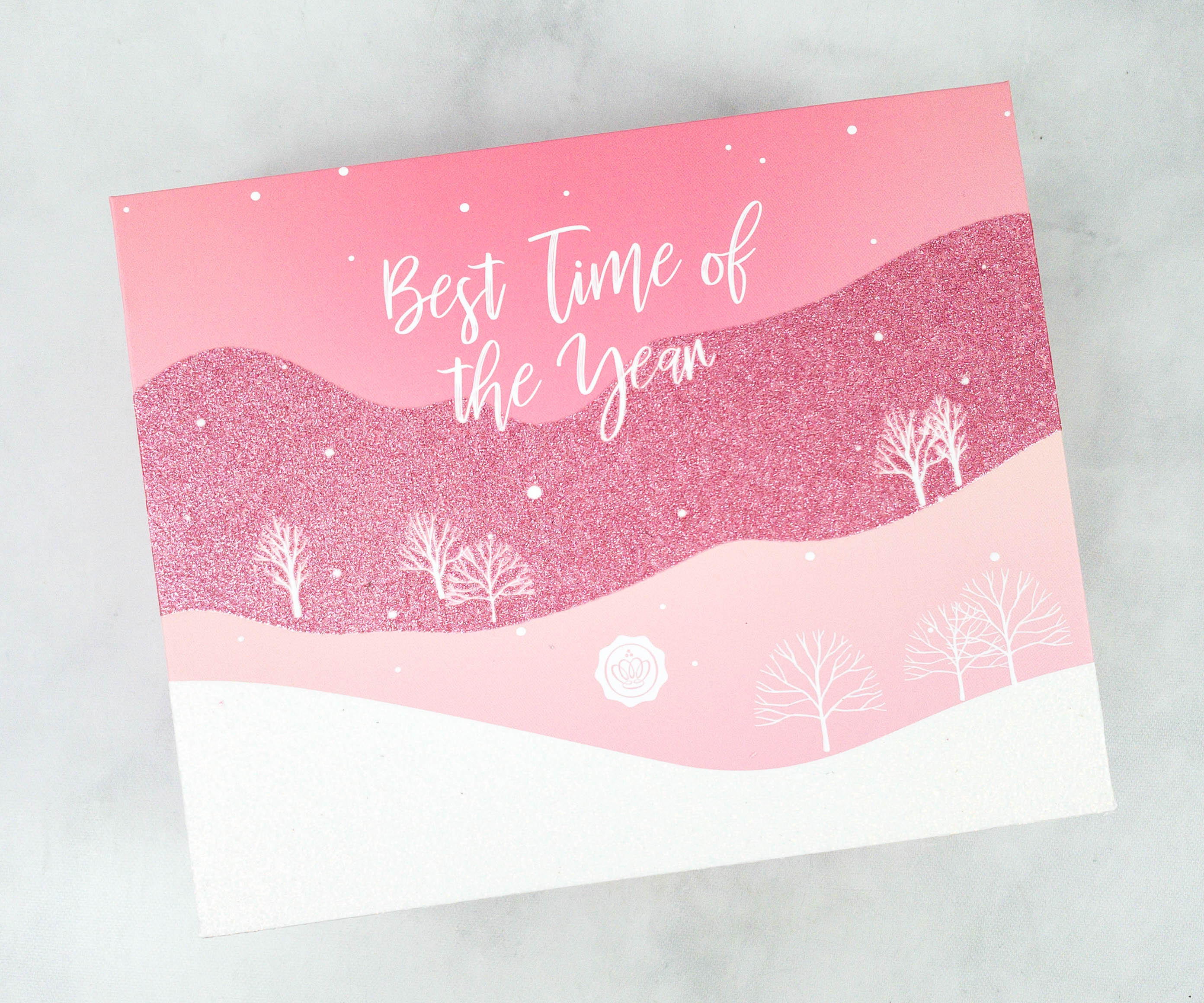 GLOSSYBOX is a monthly beauty subscription box with at least 5-6 luxury samples – many full sizes – per month for $21.  
DEAL: Get your first box for $16! Use this link to subscribe and the coupon code WELCOME16 at checkout.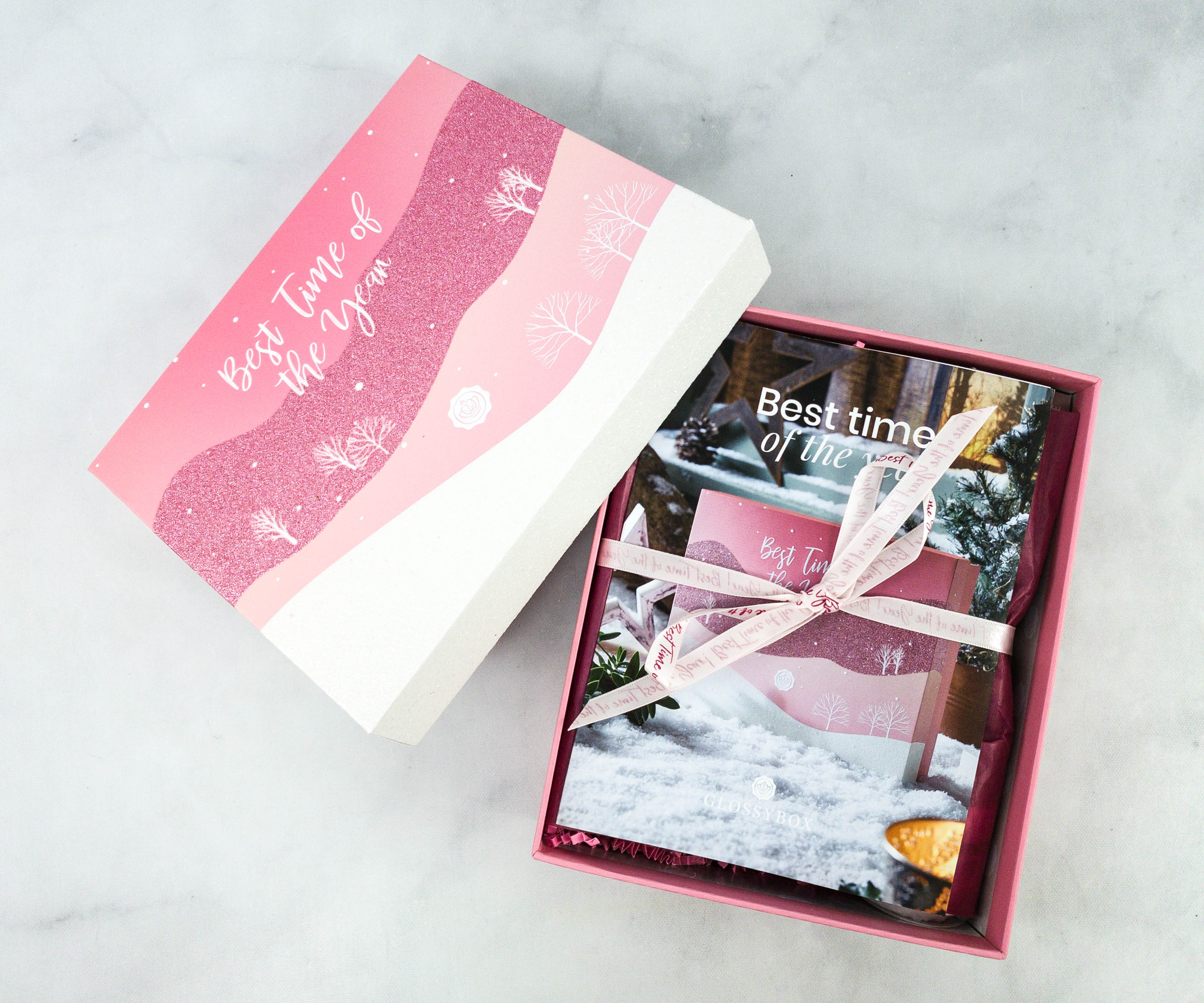 NOTE: If you choose to subscribe to a recurring Monthly Plan between the 15th to the end of the month, you automatically agree to the following month's charge.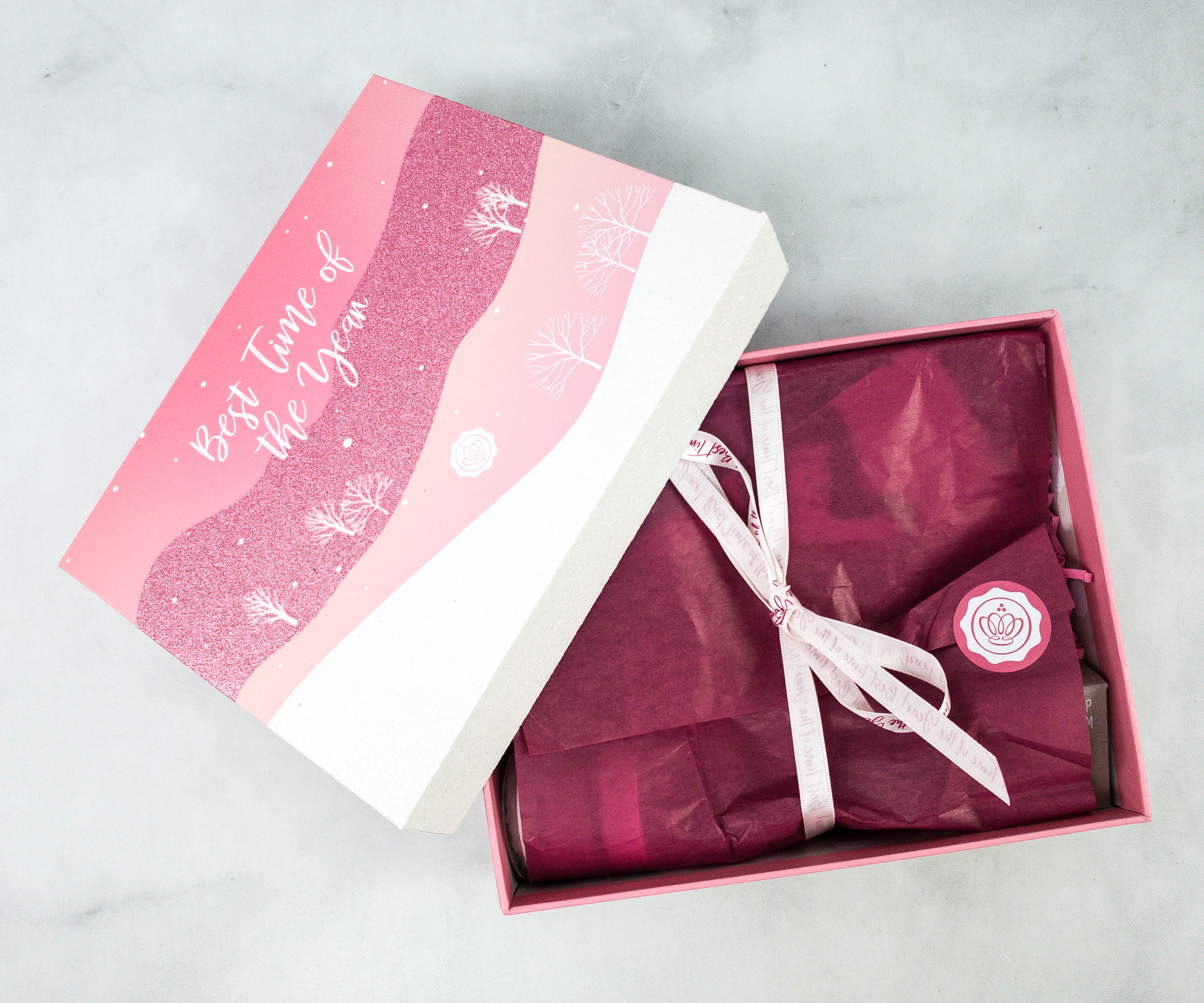 Everything arrived in a sturdy pink themed box.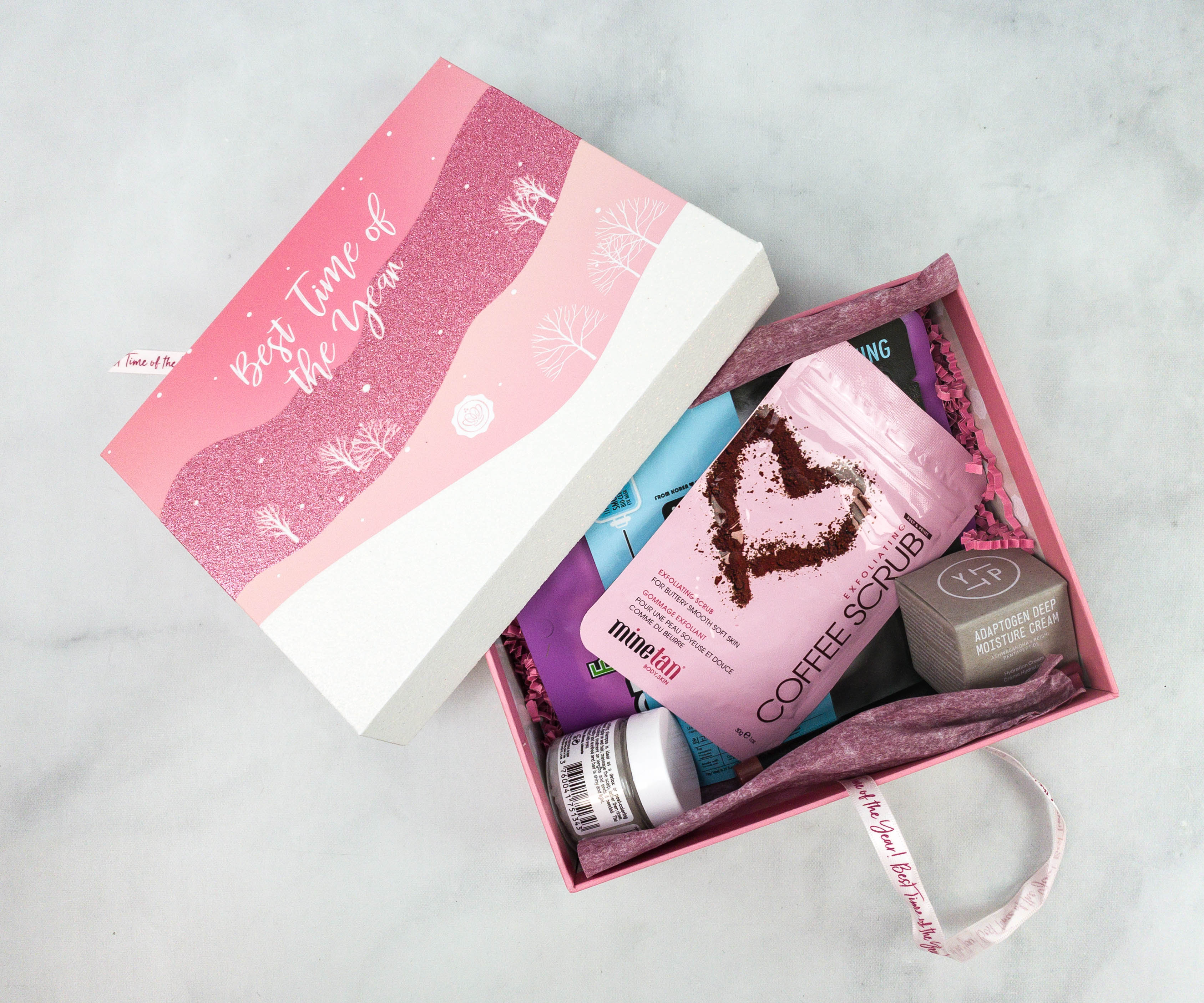 The items were also wrapped in paper and secured with a cute ribbon.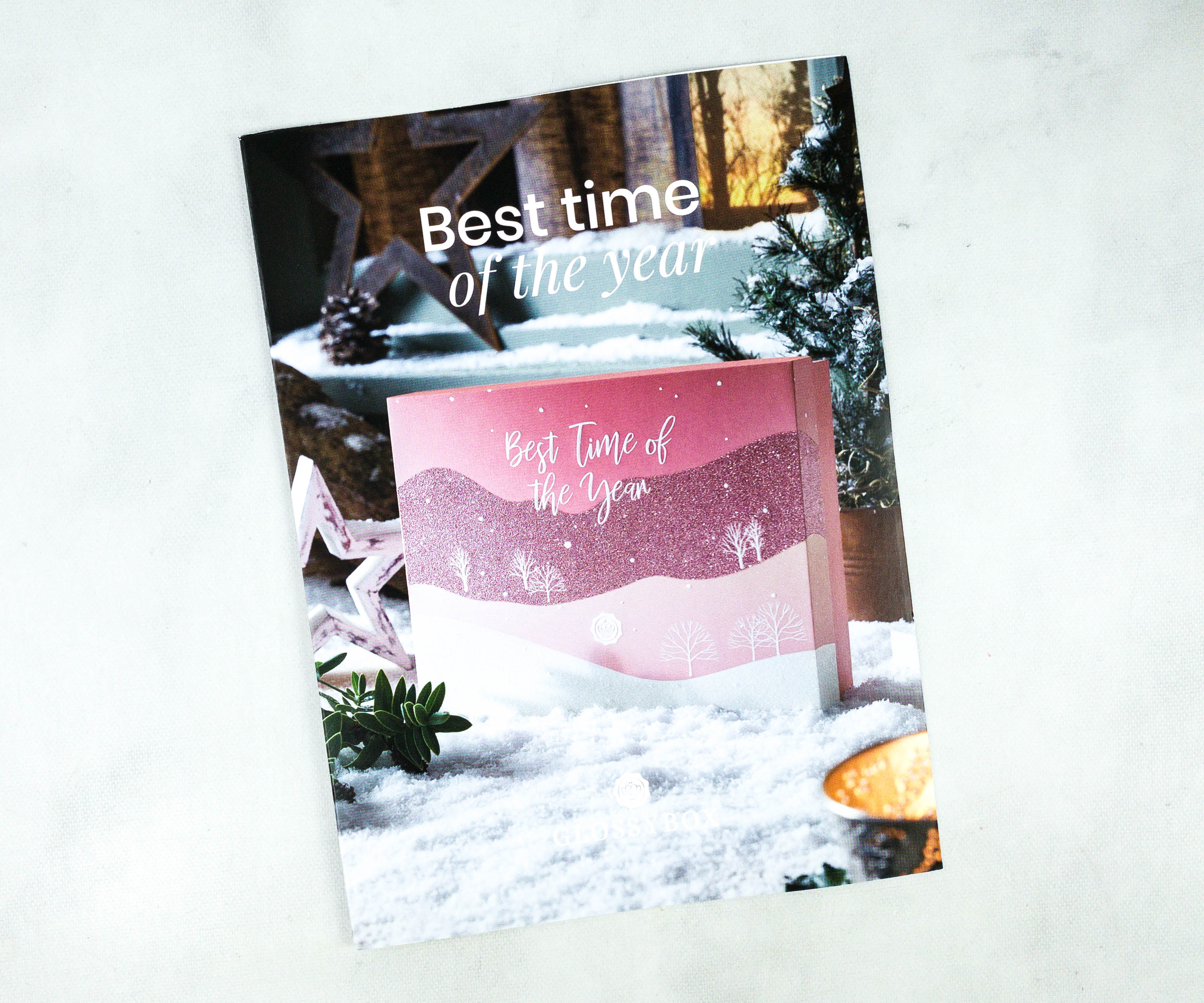 This box's theme is BEST TIME OF THE YEAR!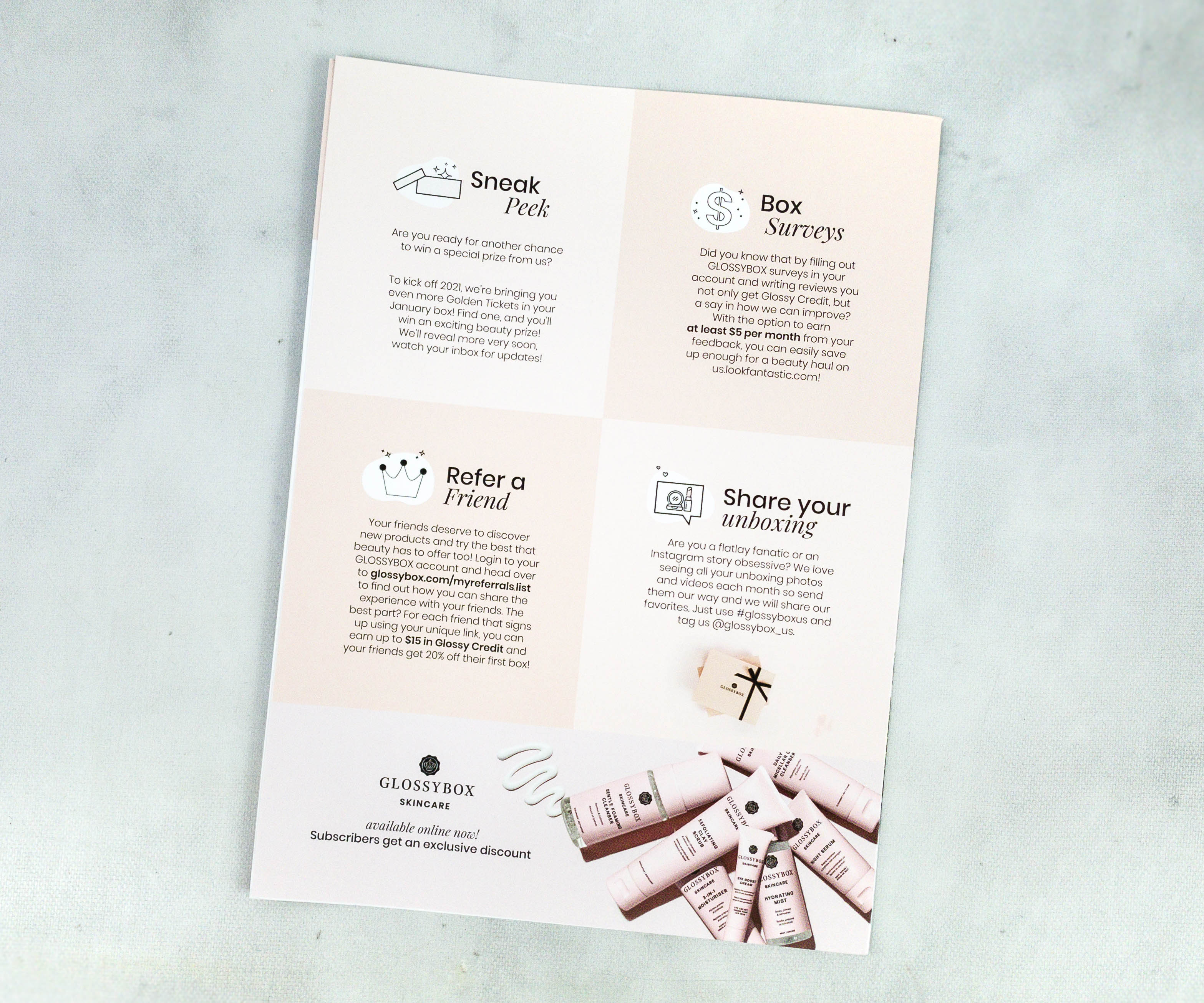 The back of the booklet includes a note about GLOSSYBOX Skincare.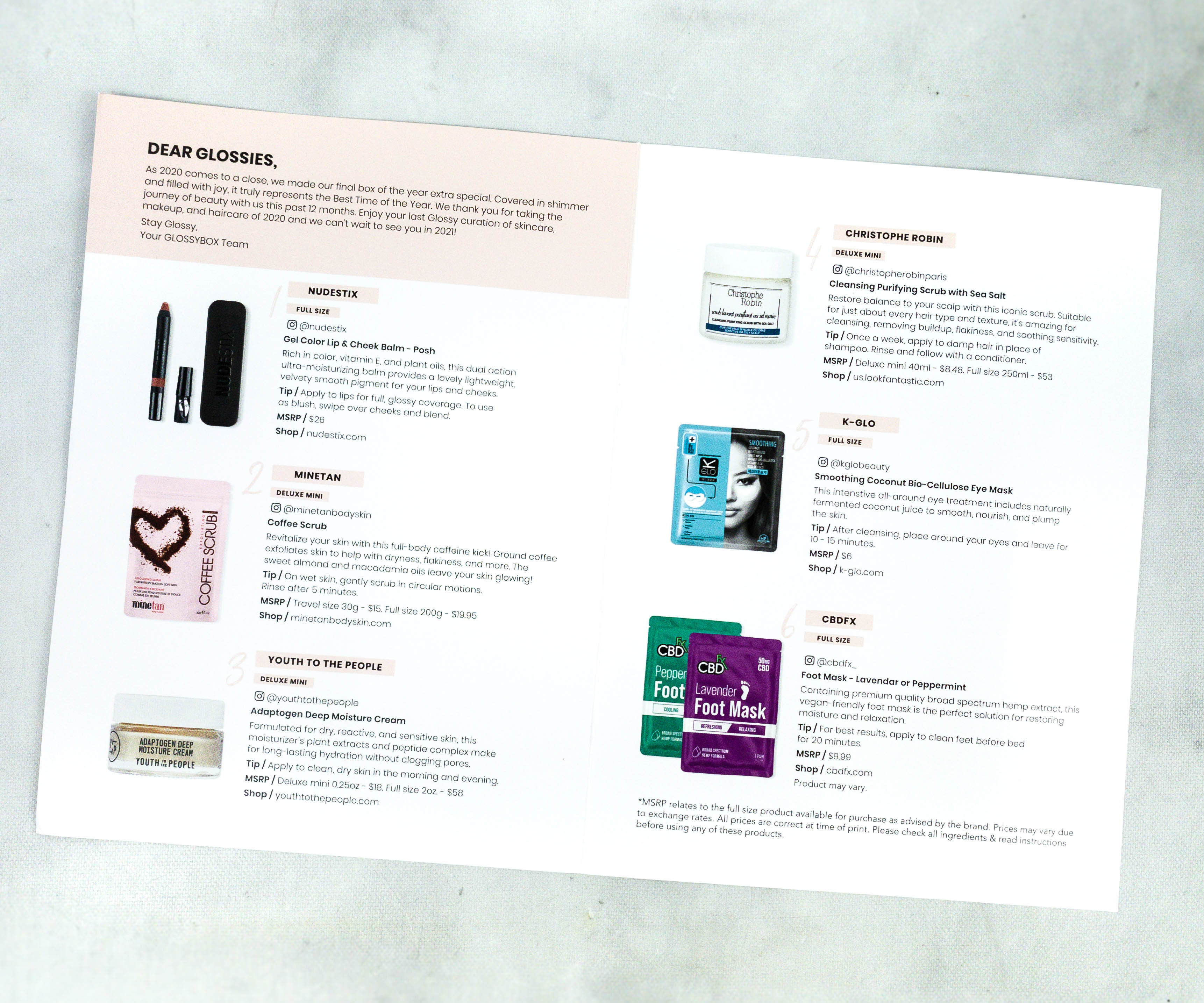 Inside, it lists what's in the box, along with a photo of each product.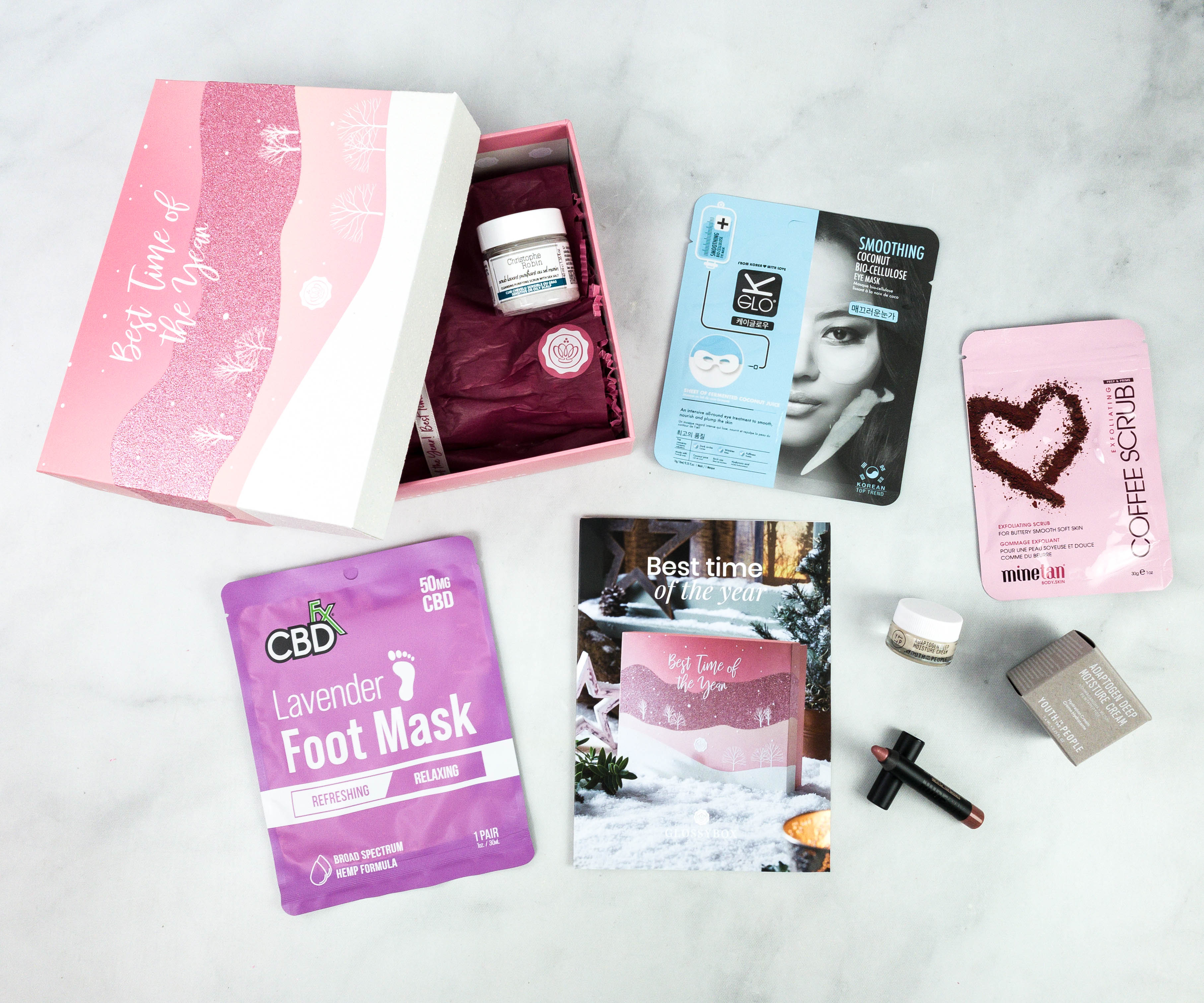 Everything in my December 2020 GLOSSYBOX! FYI – this was one of several variations this month!
Minetan Coffee Scrub ($2) Coffee is known to help promote healthy skin and it's one of the main ingredients of this scrub. It not only energizes the skin but it also helps remove dead and dry skin cells to make way for softer skin. This is a really great exfoliator as it is abrasive but it doesn't irritate the skin too much. It also smells strongly like coffee.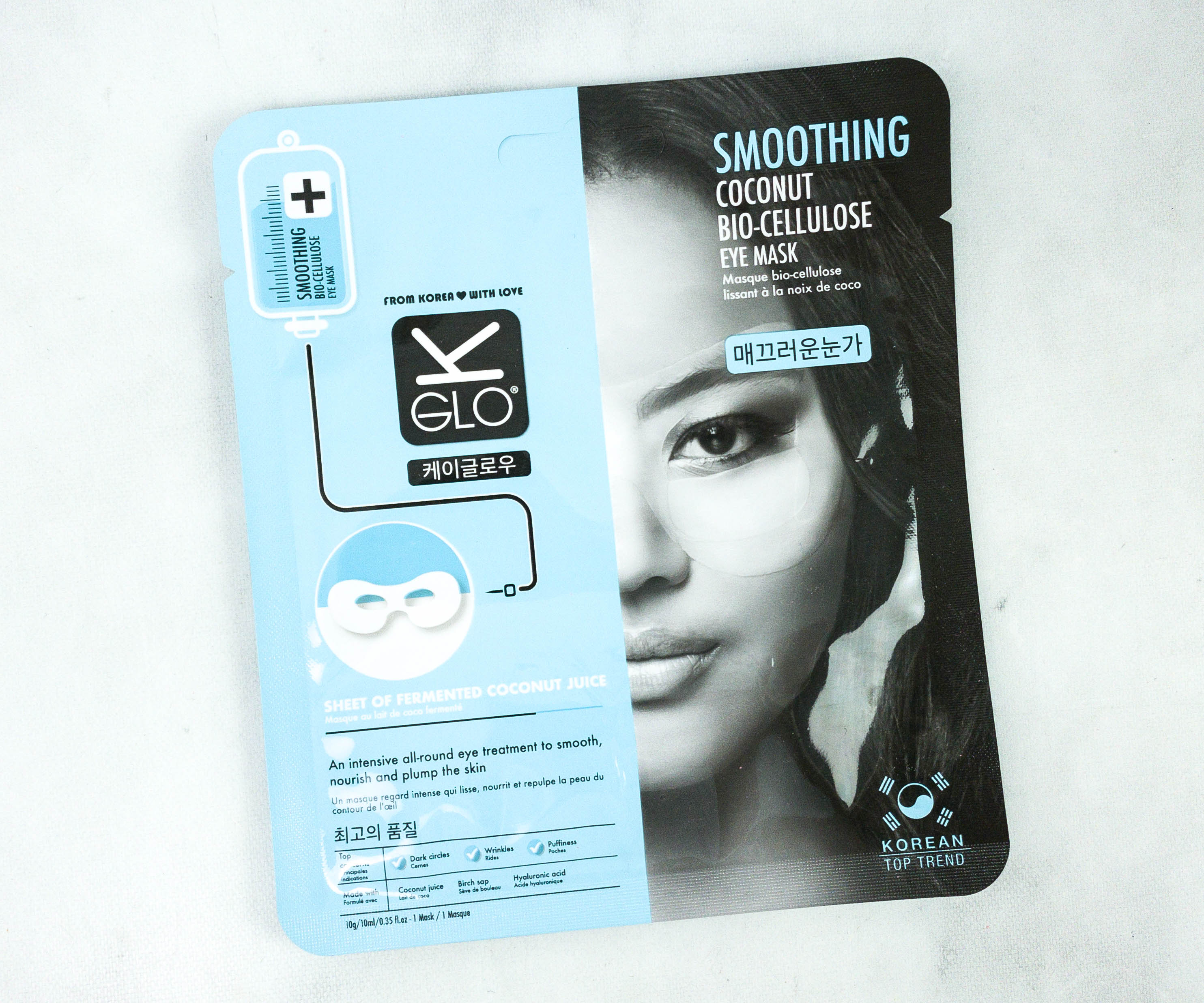 K-Glo Smoothing Coconut Bio-Cellulose Eye Mask ($6)These masks are perfect for when you want to freshen up those eyes! They contain coconut juice which is known to help cell turnover and make the skin barrier stronger by thickening it. This property is why it can help diminish those under-eye circles because they're usually caused by thinning skin. Not only that, this product even helps in nourishing the skin to keep it looking smoother, plumper, and brighter!
CBDFX Foot Mask – Lavender or Peppermint ($5) Formulated with a broad spectrum hemp formula, this foot mask relaxes the feet and keeps them smooth and soft at the same time. This one has a lavender scent which is known to promote wellness and relaxation!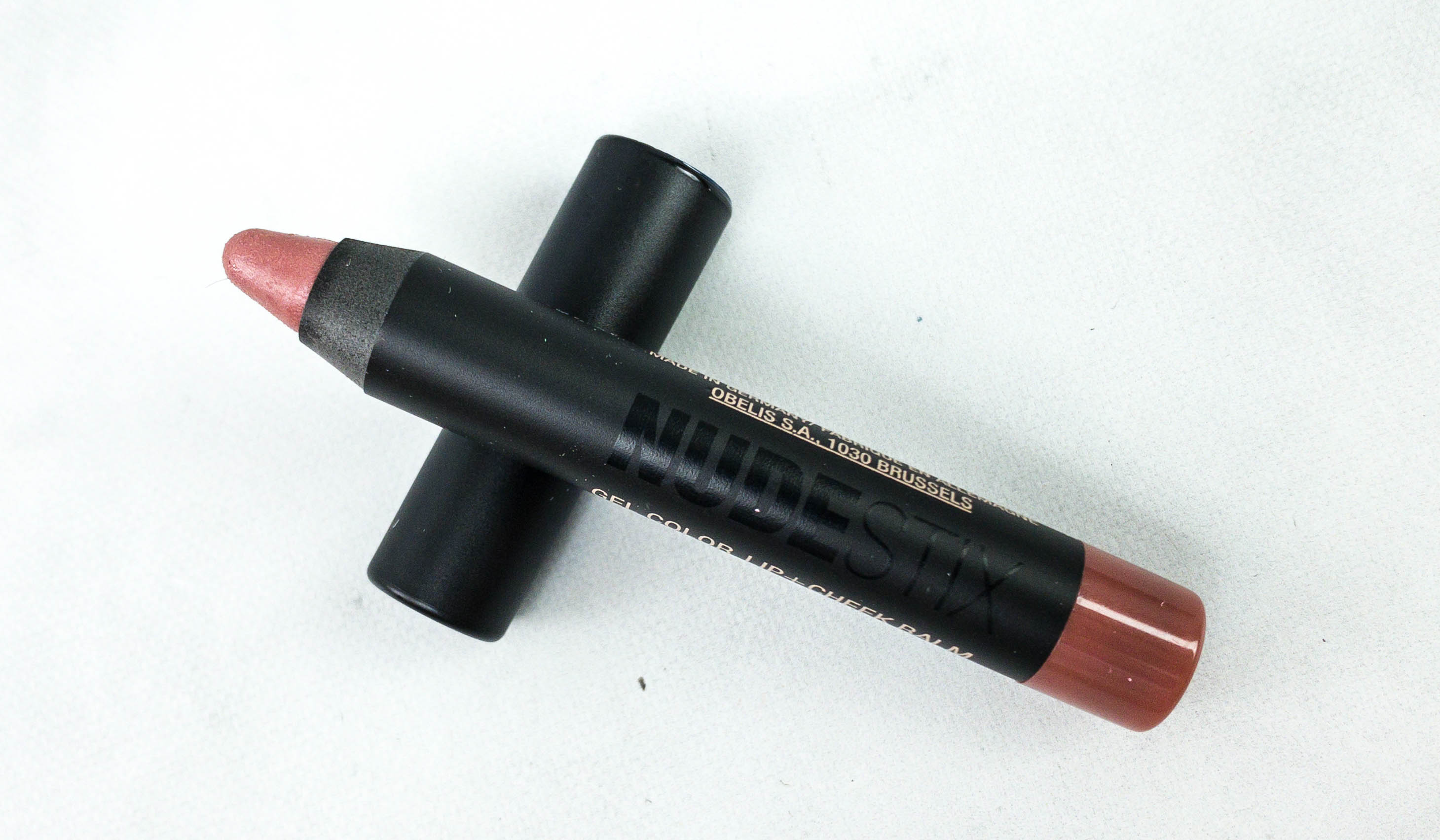 Nudestix Gel Color Lip & Cheek Balm ($26) I received the lip and cheek pencil in Posh, a cool-toned brown-ish coral. It's a nice shade that will look good with almost all skin colors!I like the smooth and creamy formula! I was also surprised by how blendable it is when I used it as a cheek tint. The color pay off is really great, a little goes a long way with the product. I also like that it came in this pencil-type packaging. It's easier to use and carry around.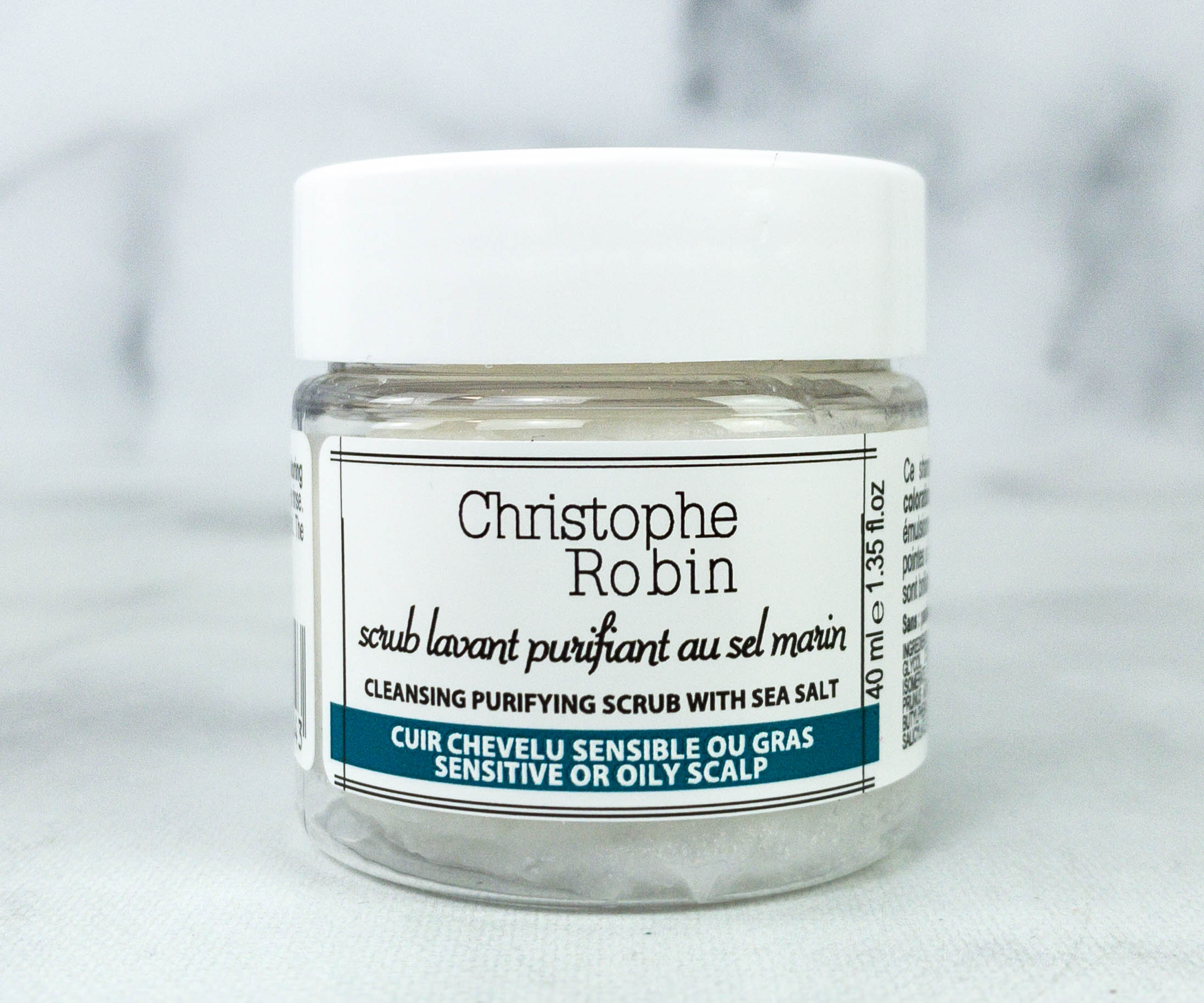 Christophe Robin Cleansing Purifying Scrub with Sea Salt ($9.50) This shampoo was formulated to exfoliate the scalp! It removes dead and dry skin and also provides deep hydration to keep the roots of the hair as well as the scalp healthy.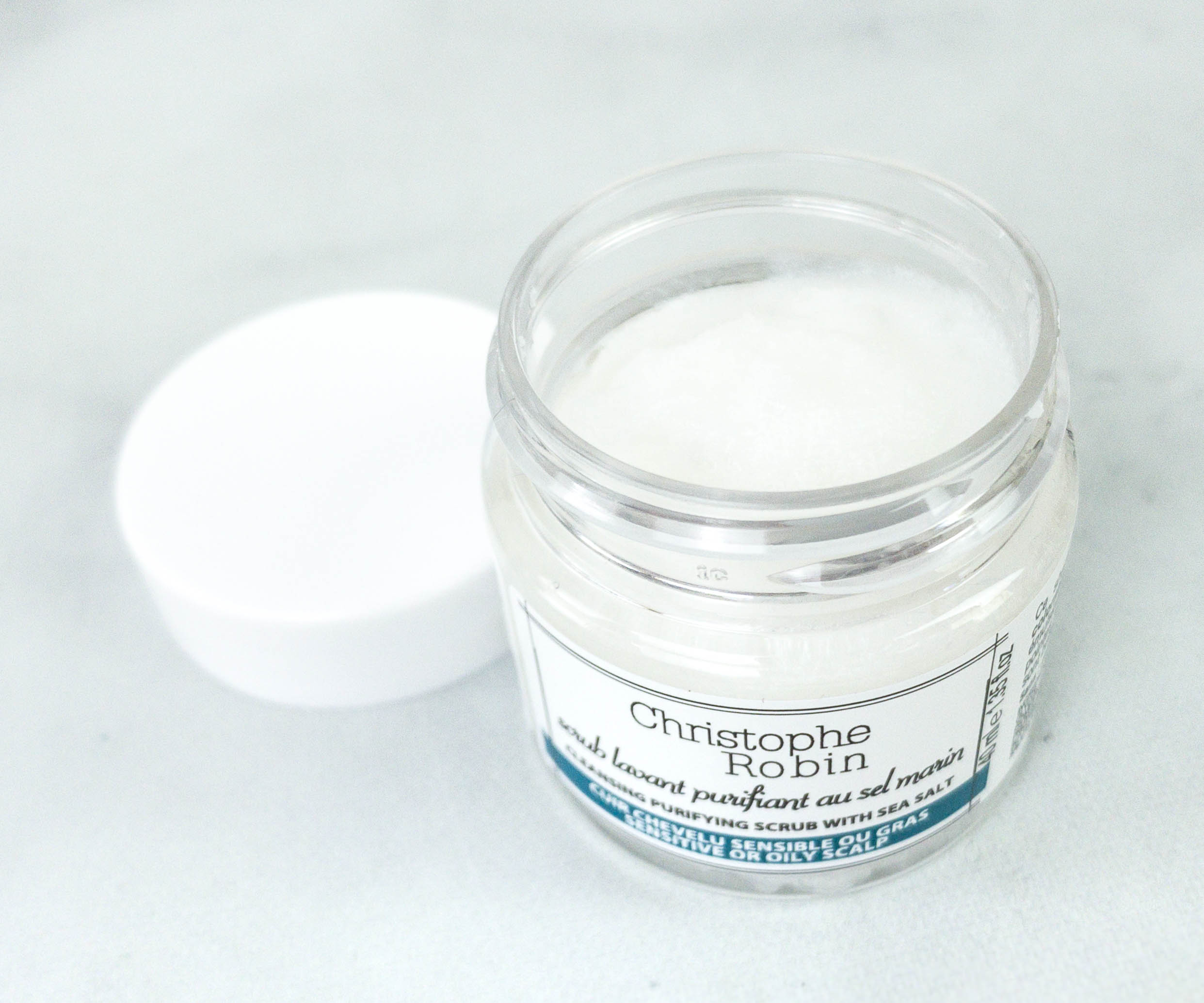 It contains sea salt which is a natural exfoliant. It purifies, moisturizes, and soothes the scalp by removing product build-up to give you healthier-looking hair all day. This product can be used for color-treated hair as well!
Youth to the People Adaptogen Deep Moisture Cream Deluxe mini ($9) I love this moisturizer as it contains squalene which is known to mimic the skin's natural oils that help boost hydration. It also helps minimize the risk of clogged pores while fighting to reduce signs of aging!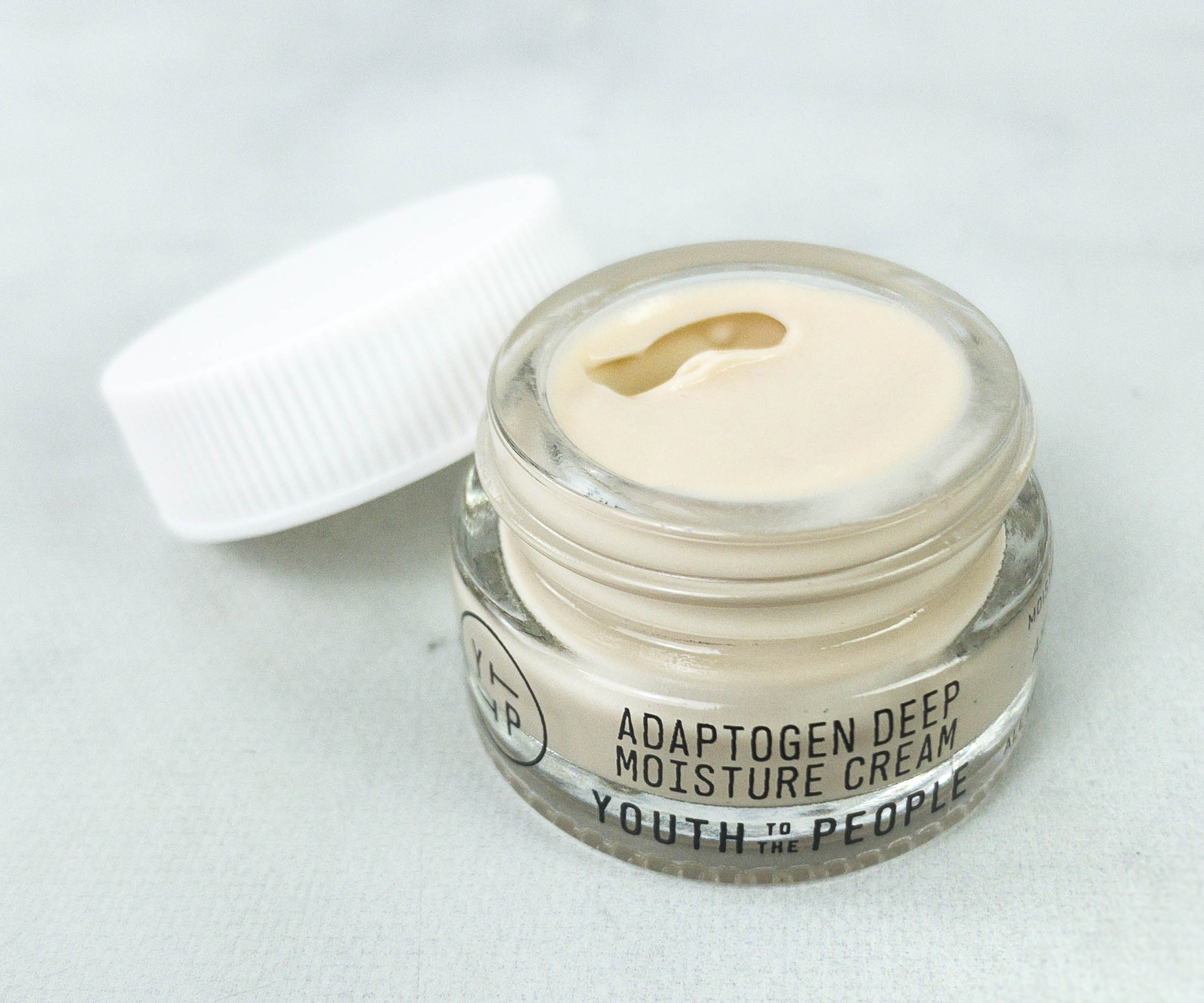 It provides intense hydration and moisture to the skin, leaving it smooth and supple. It works really well especially during the wintertime when the coldness dries out the skin's natural moisture. I also like how this small tub seems to last for a long time because I only need a bit of product and I get the maximum hydration benefits!
GLOSSYBOX has always provided great items in their boxes, from skincare to hair care and even makeup! This month, I received another cohesive curation with items that I can use from head to toe. My favorite is none other than the moisture cream. It hydrates my skin well without the icky or heavy feeling, which is exactly what I need this winter. The sea salt scrub for the hair is also pretty promising, and I just love using the lip and cheek balm for my daily looks. The total retail value of the curation is $57.50, and it's not bad for a $21 box! Speaking of the box itself, it's one of my favorites this year – too pretty! I reused it for gifting!
What did you think of this month's GLOSSYBOX?