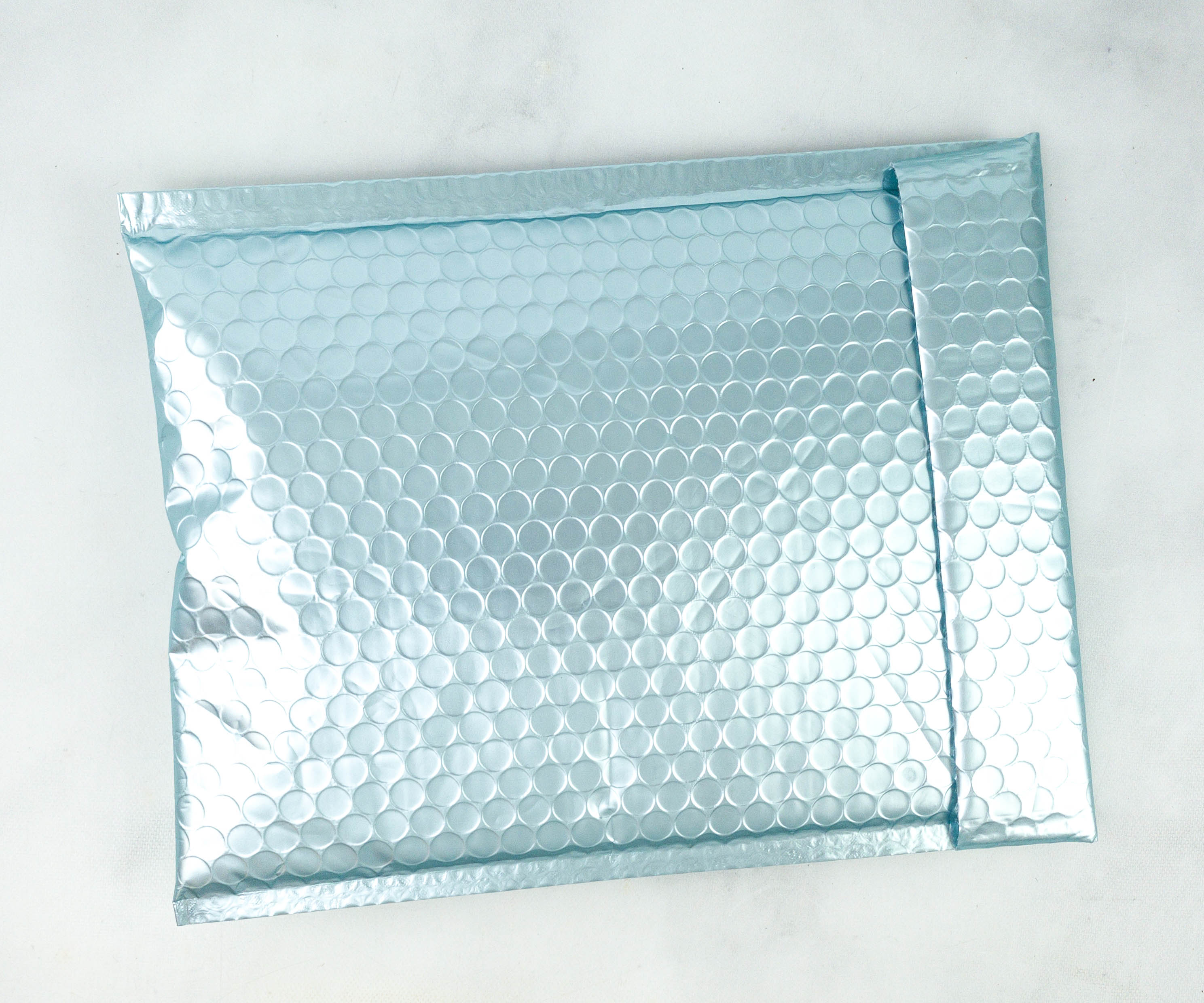 Glamour Jewelry Box is a monthly jewelry subscription. Each box includes 3 trendy boutique pieces, which may include necklaces, rings, bracelets, or earrings. The best thing is that they're all for you to keep! Boxes start at $29.95, with a promised retail value of $75+!
DEAL: Get 10% off your first box! Use coupon code CJ10.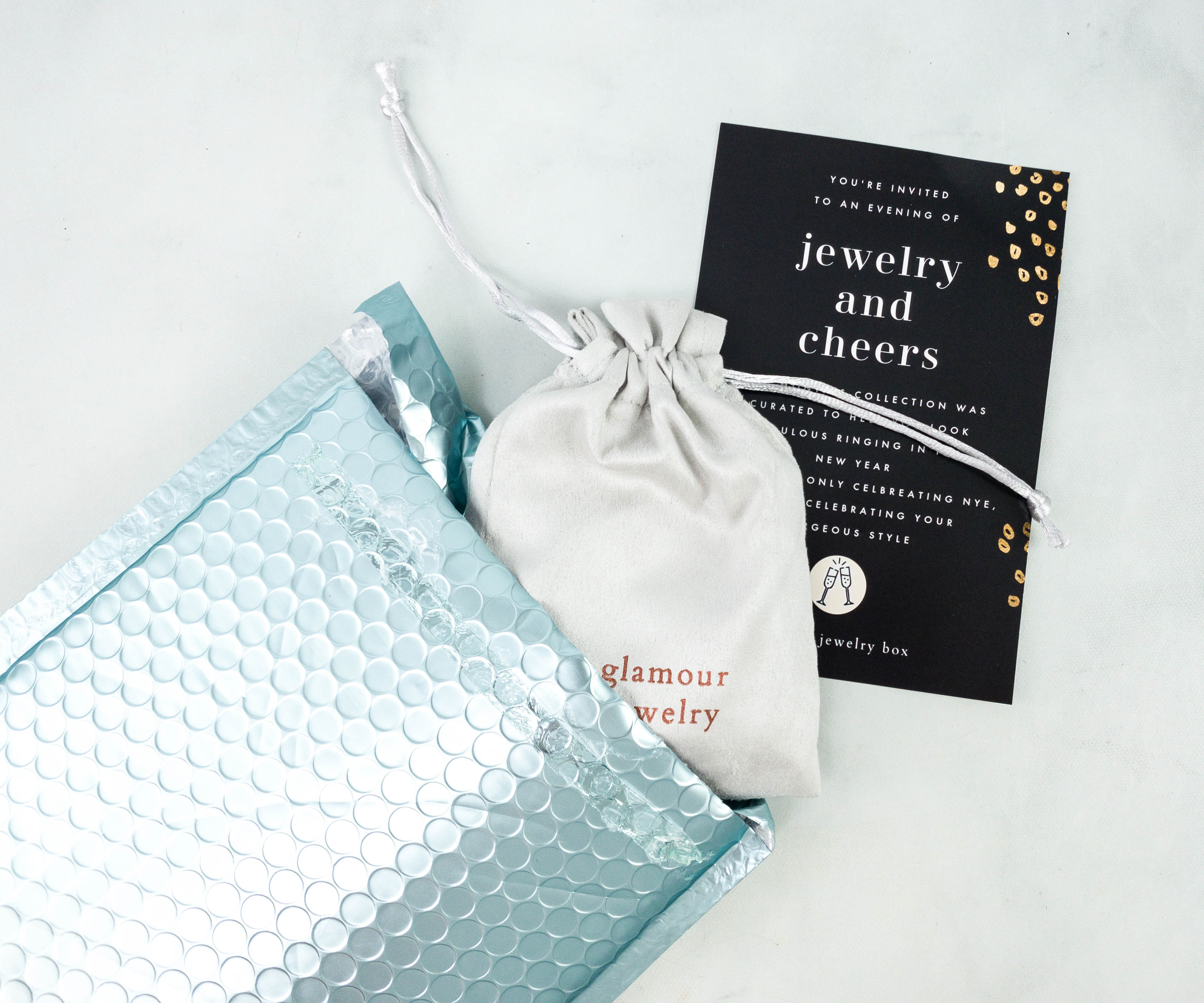 The package came in a padded mailer. There's also a card from Glamour Jewelry Box.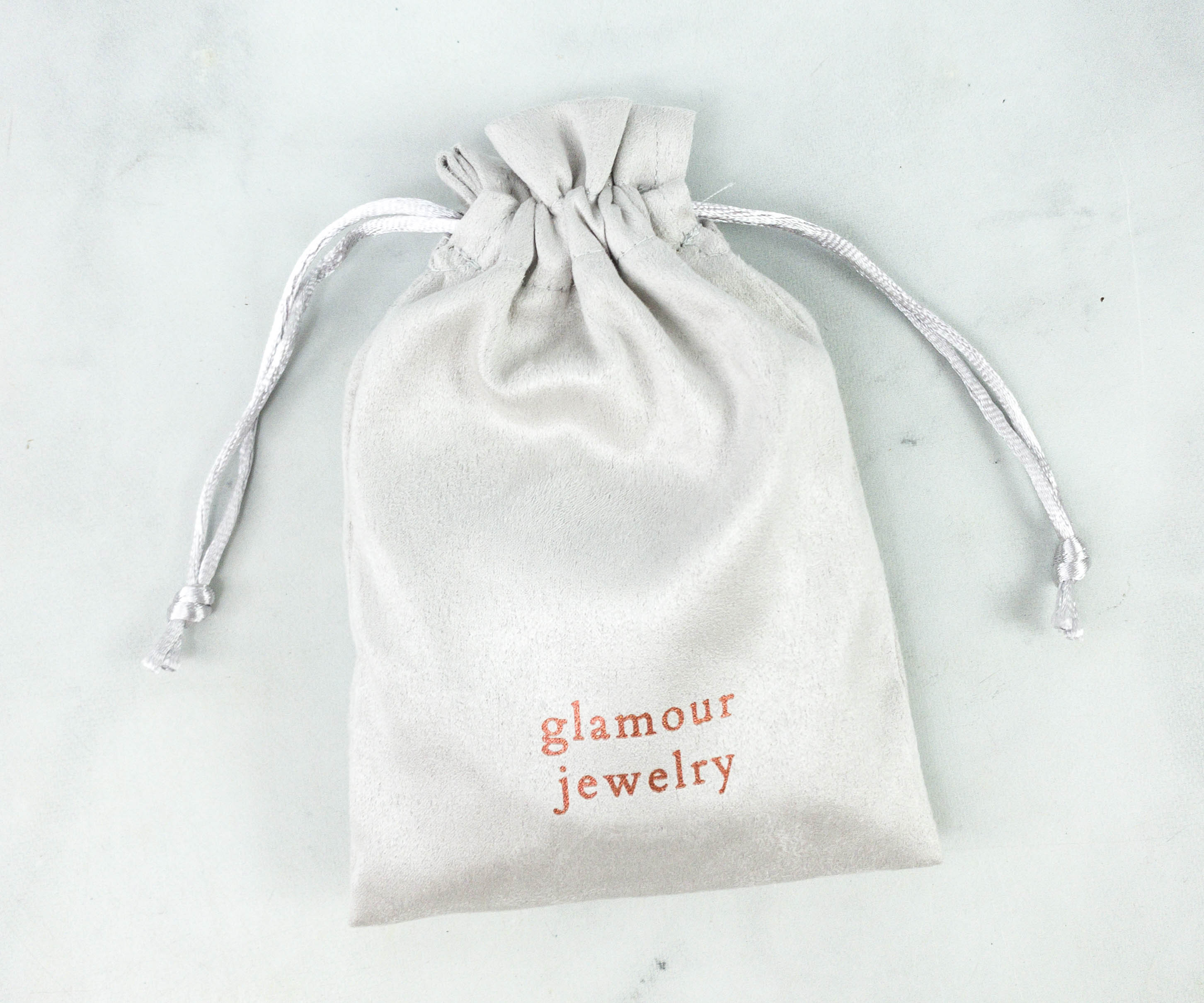 Inside, the items are placed in a drawstring pouch.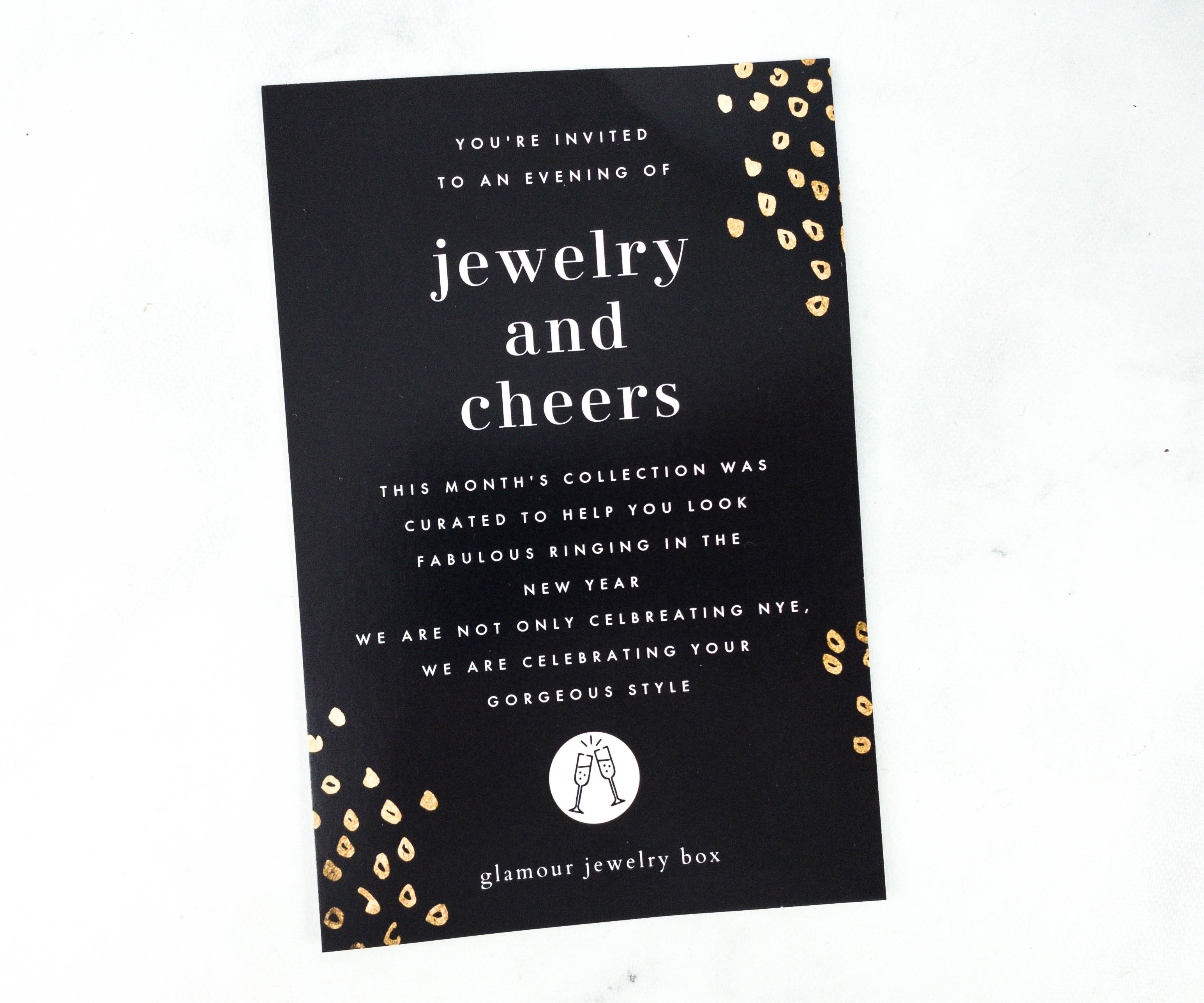 This month's theme is JEWELRY AND CHEERS!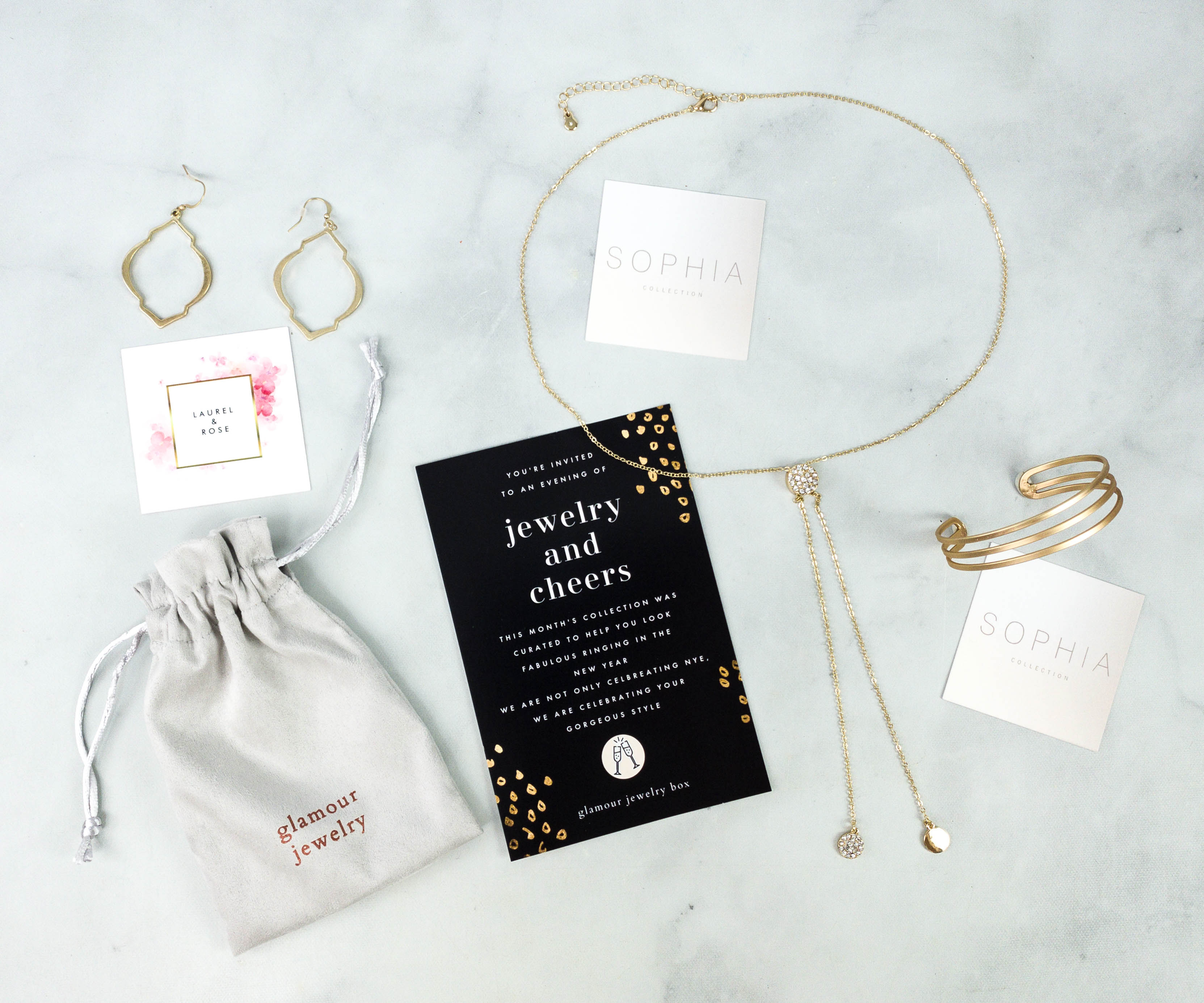 Everything I received this month!
Sophia Collection NYE Necklace ($30)
The NYE Necklace is a coin pendant necklace that is dainty with a hint of sparkle. With its longer length, this piece will provide you greater options to pick from in your jewelry box collection!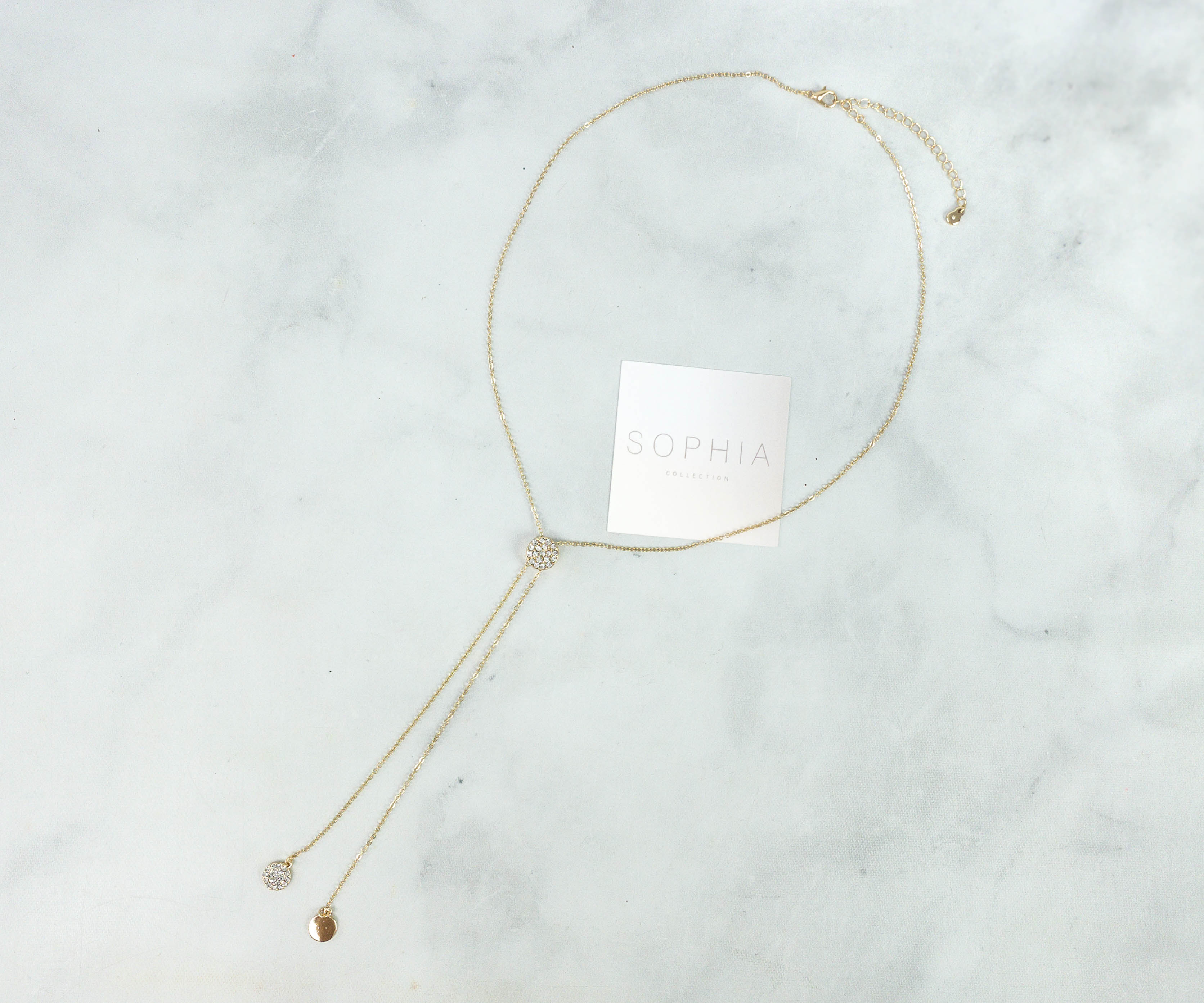 This is a lovely piece! The charms dangle on the main chain of the necklace, and it gives off such a classy vibe.
Here's a look at the charm in the middle of the main chain and the dangling chains.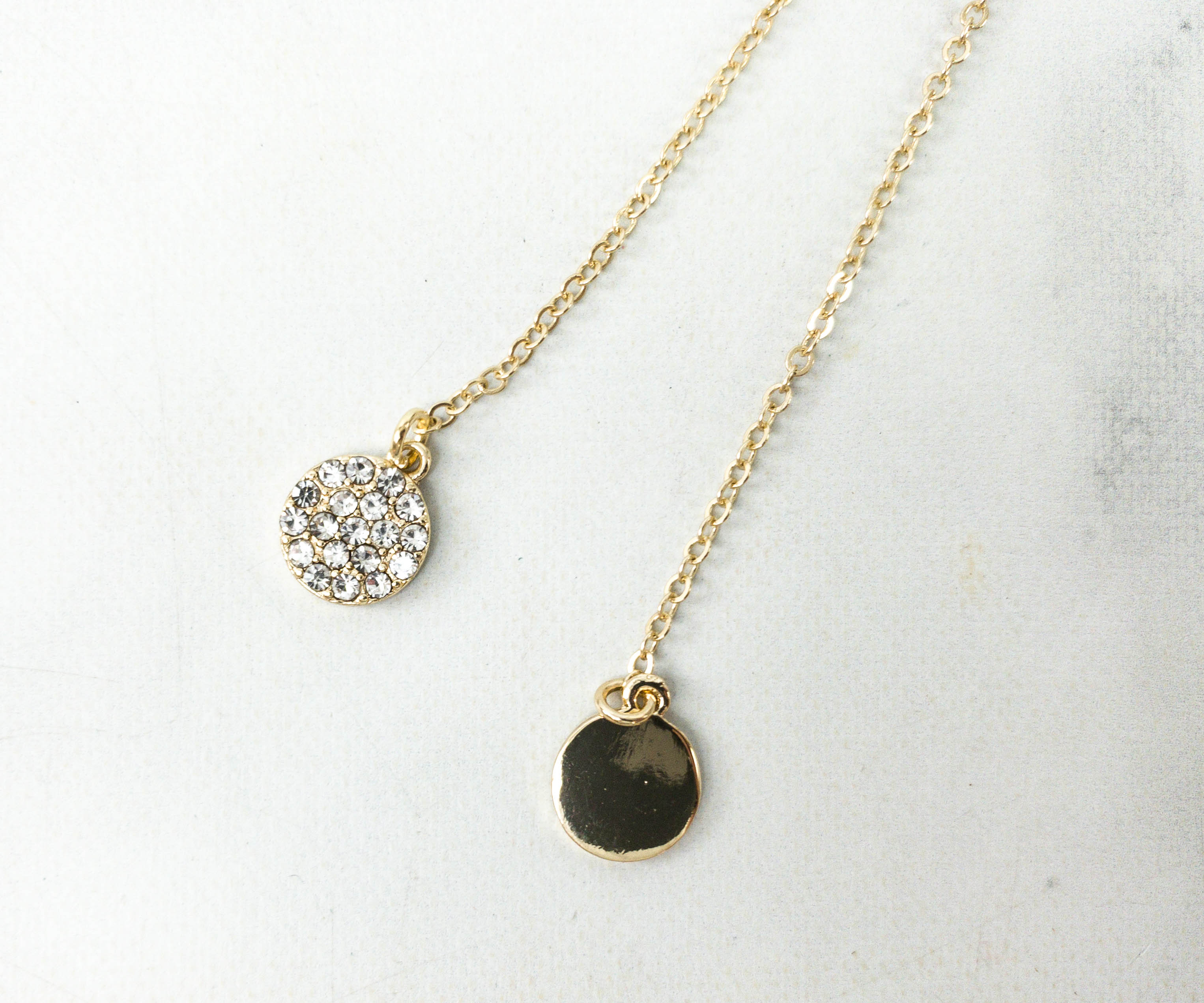 The coin pendants are encrusted with gems. They sparkle beautifully, especially when hit by the light.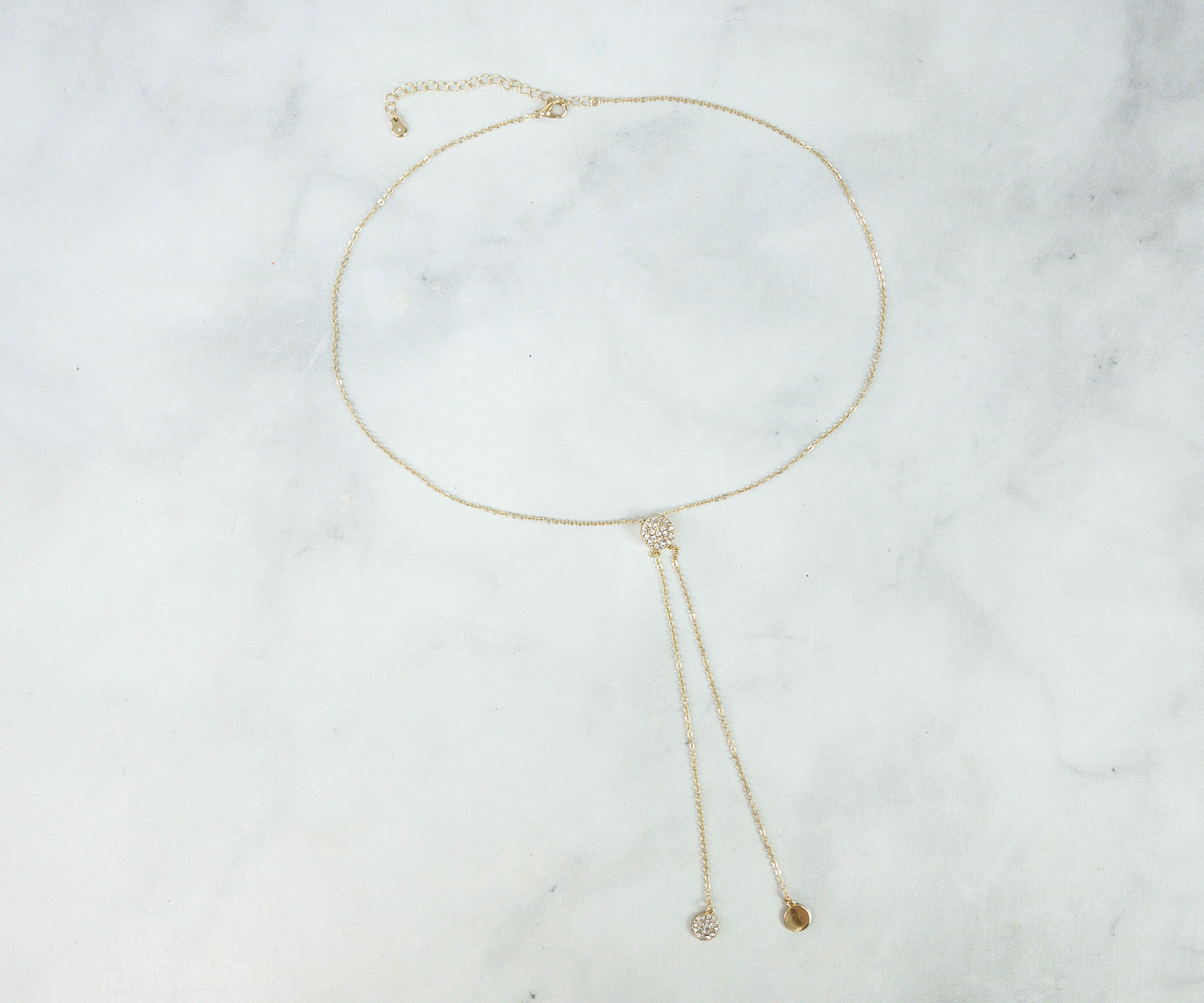 The necklace came with a built-in extender so you can adjust the way you wear it according to your preference.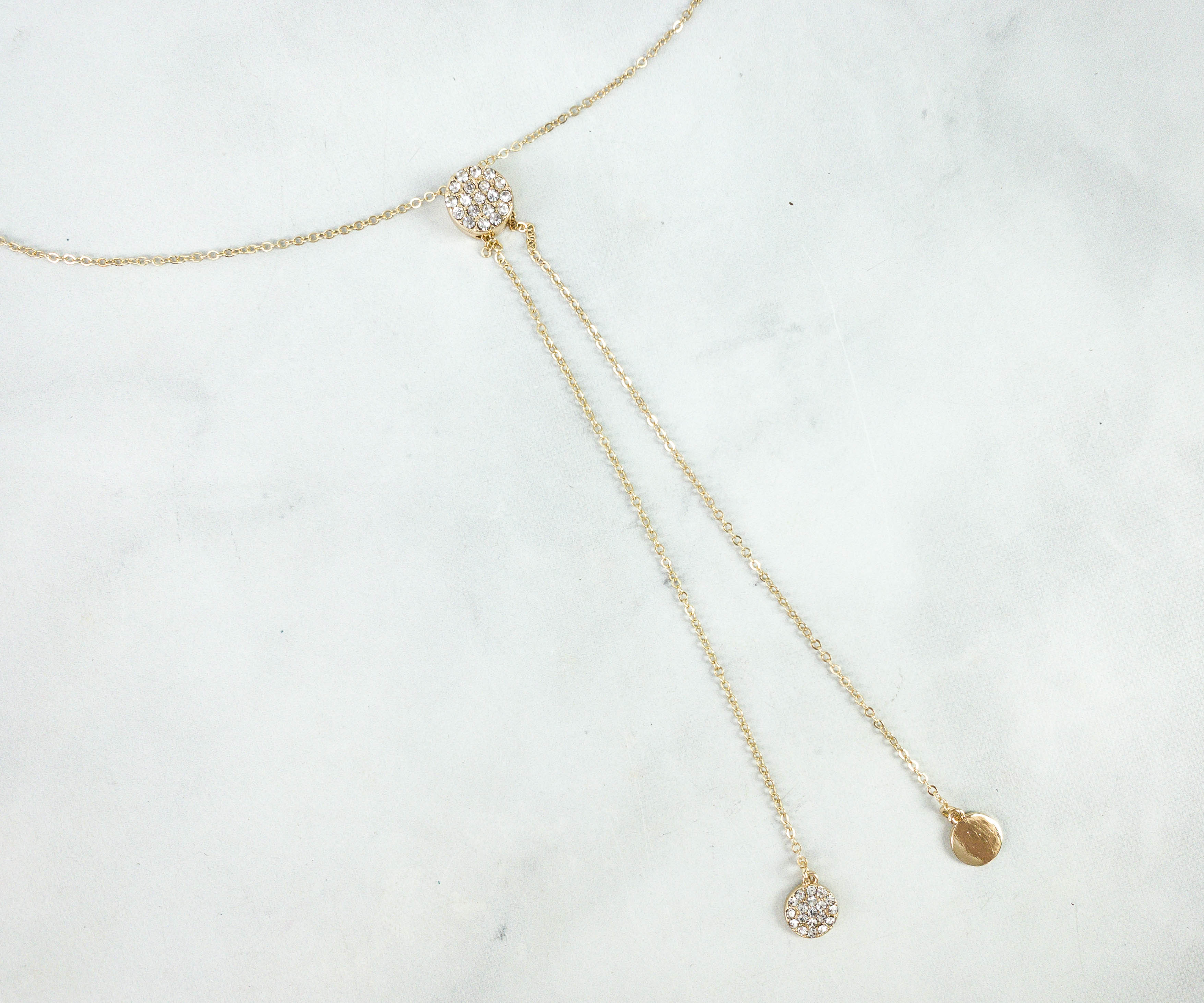 This dainty piece would be a perfect accessory for events where you might need to dress up. I think this will really look great with a black dress!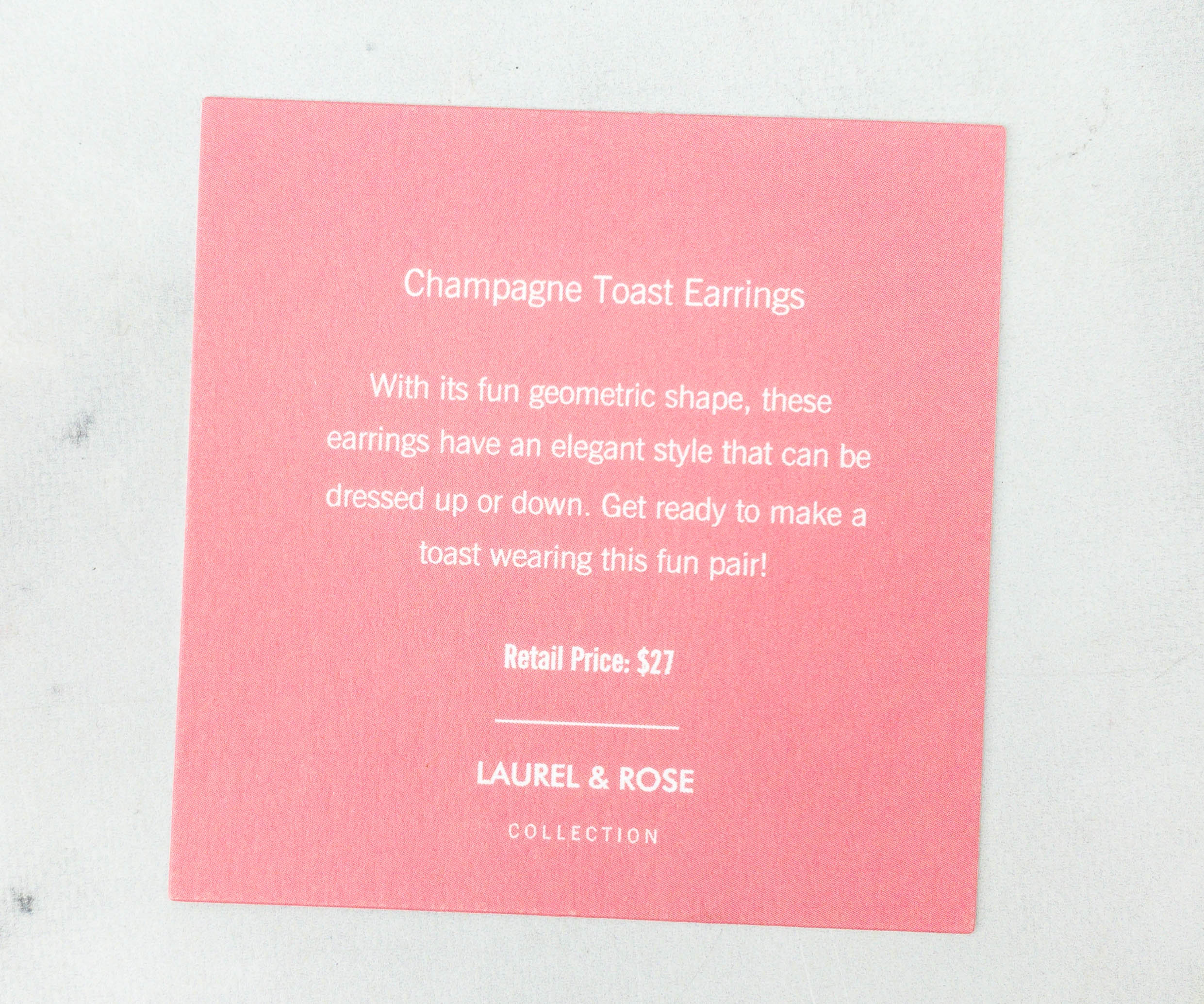 Laurel & Rose Champagne Toast Earrings ($27)
With its fun geometric shape, these earrings have an elegant style that can be dressed up or down. Get ready to make a toast wearing this fun pair!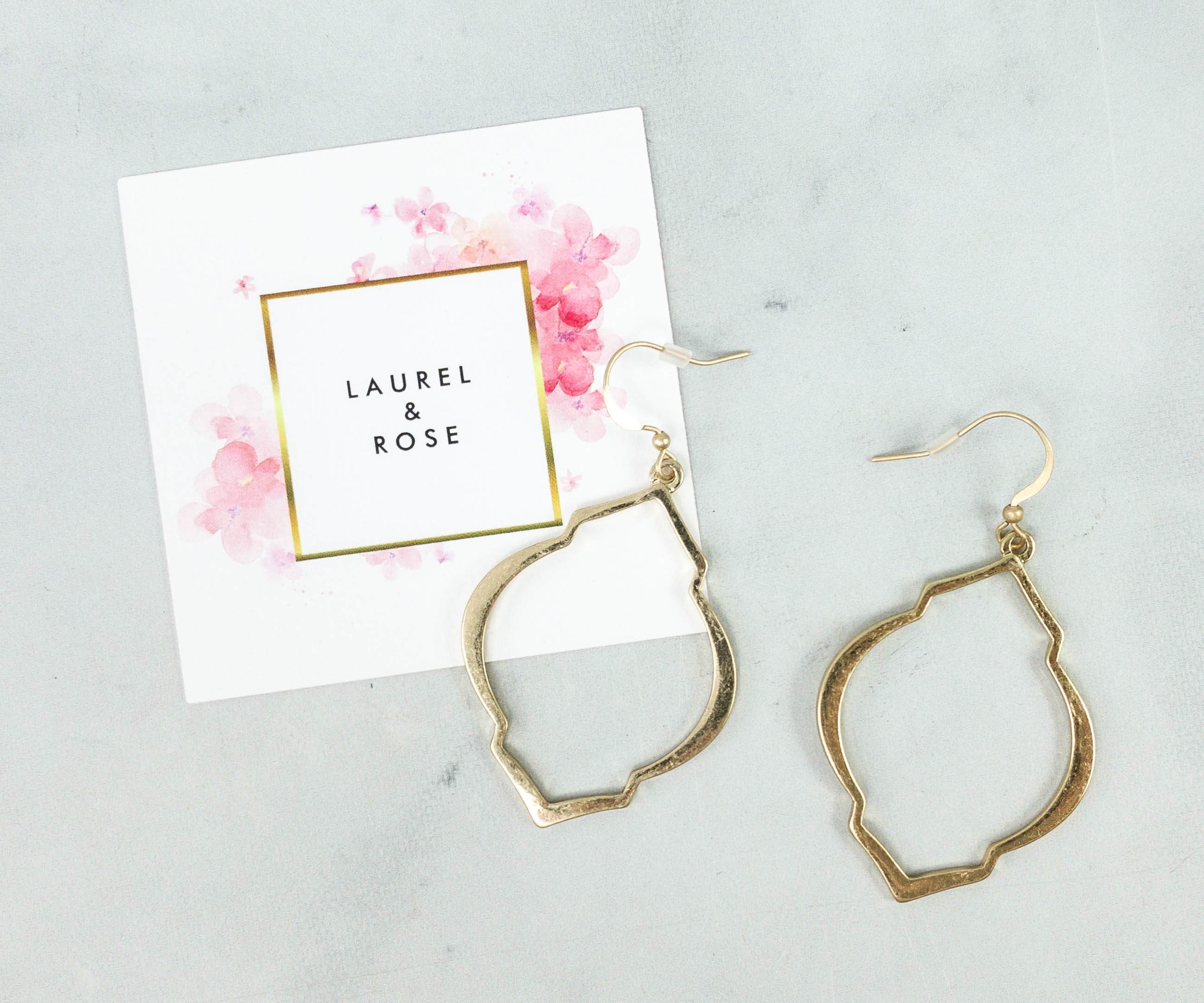 I love me a good pair of earrings! This one is a nice balance between edgy and classy. The geometric shape gives the earrings a trendy look, and it also has a timeless vibe because of its golden color.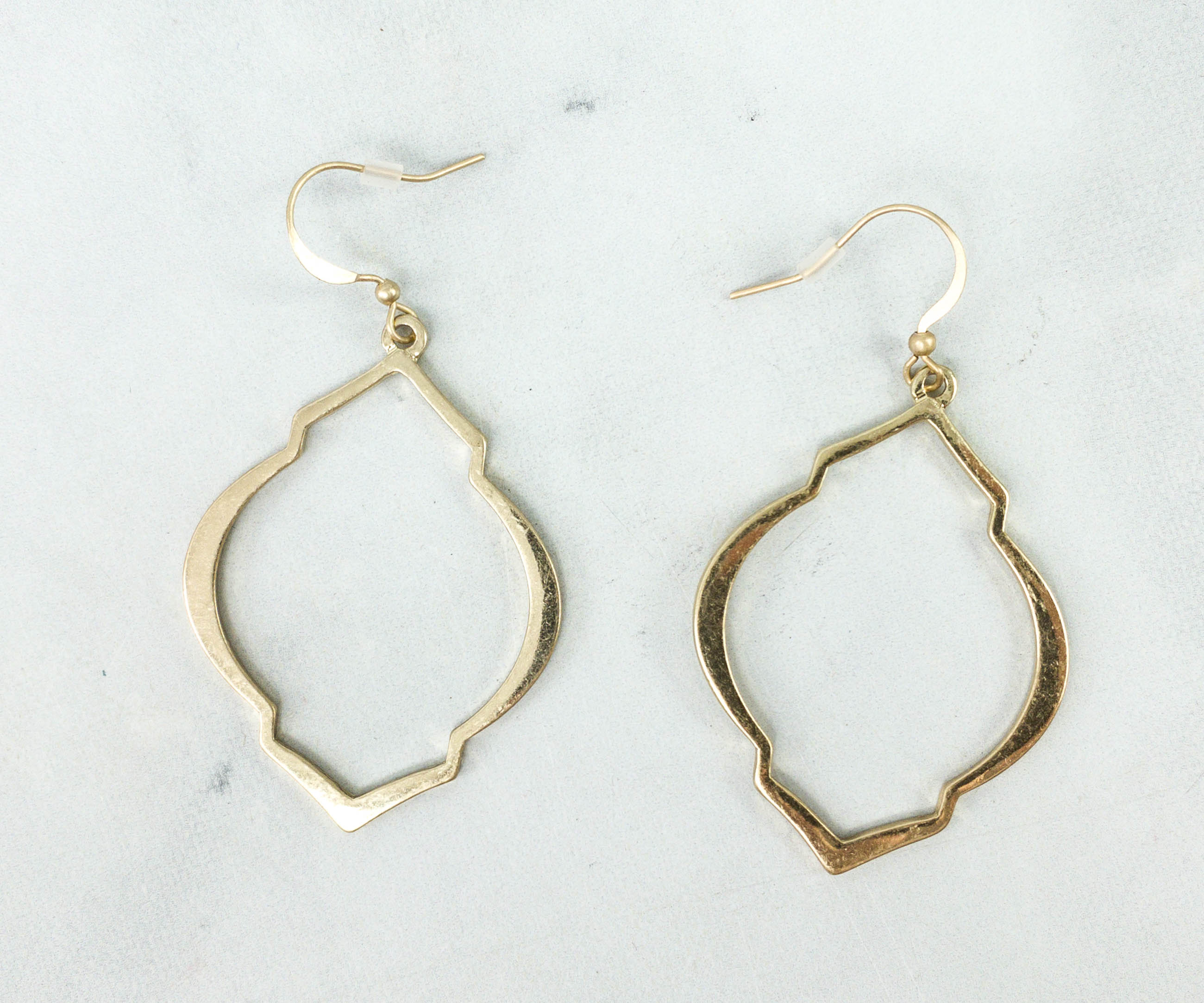 This is something that I can wear both on a regular day at work or to a gathering. Either way, I'm sure this piece will compliment just about any outfit!
Sophia Collection Cheers Cuff ($25)
The pre-stacked cuff will meet your style needs to help pull off an effortless look. The Cheers Cuff is a staple piece to add to your collection!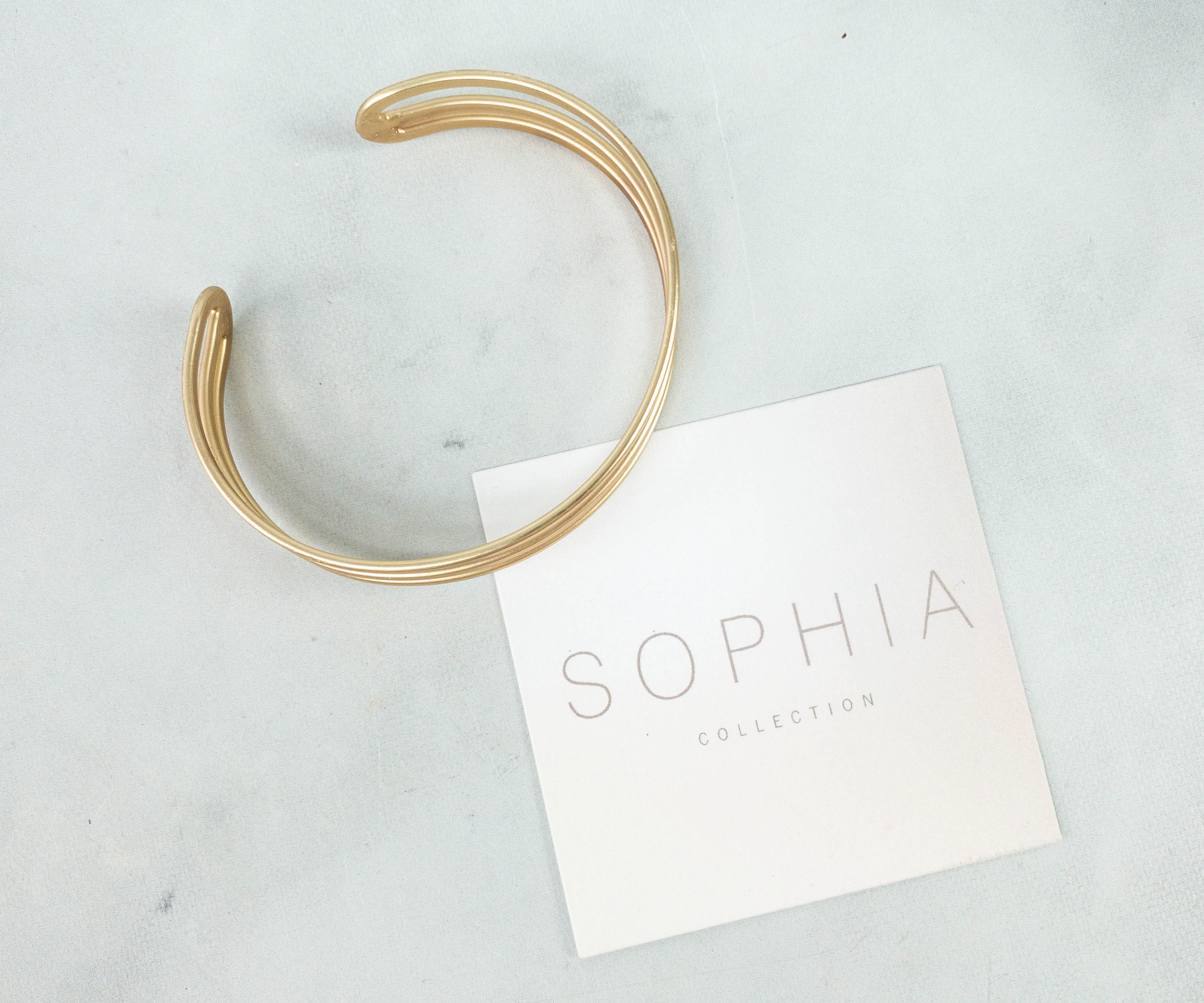 I really like this cuff. It can be worn as a statement piece, as it helps highlight everything and give you a more composed look.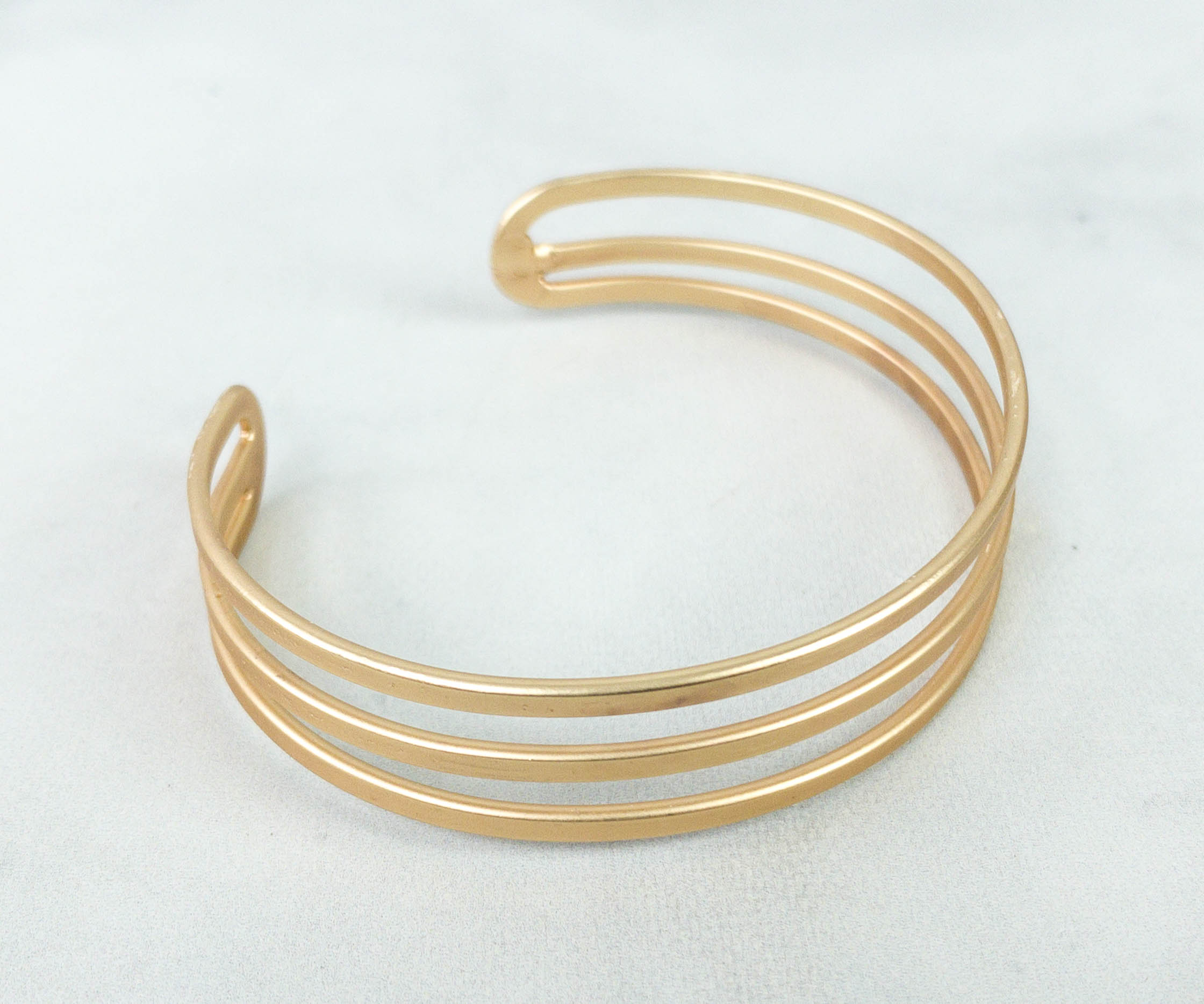 It doesn't have a shiny finish and I like it that way. Its color is enough to capture attention!
This subscription sends pretty jewelry every month and they also make sure that everything is of the best quality! My favorite item this month is the cuff. I think it's truly a statement piece on its own, regardless of its simplicity. The earrings and the necklace are also classy and versatile! Glamour Jewelry Box is such a fun way to build and update my jewelry collection, right in the comfort of home. They also make it easy for me to mix and match accessories when attending meetings, whether they're in the office or in front of my computer!
Have you tried Glamour Jewelry Box yet? What do you think of this month's box?