Foria CBD & hemp based sexual wellness brand has launched a new limited edition box for Valentine's Day – The Quickie Kit! This kit is $44 + $5 shipping, and will include Foria's bestsellers from their Intimacy collection! They recommend ordering by 2/2 to get this box in time for V-Day!
Want to have it all? Whether you're already a Foria fan, or new to CBD in the bedroom, this limited-edition bundle includes all the bestsellers from our Intimacy collection, in deluxe mini sizes – so you're ready for some good lovin', anytime, anywhere.

Just in time for Valentine's Day, The Foria Quickie Kit includes mini servings of Foria's three intimacy best-sellers, bundled together for only $44. For the CBD curious, couples looking to explore new intimacy solutions, and those wanting to amp up their solo play — The Quickie Kit allows for spontaneous connection and enhanced pleasure, because intimacy can happen at any moment. Anytime. Anywhere.
DEAL: Get 15% off on full-sized items (excludes this kit)! Use this link and use the coupon code QUICKIE15 at checkout! Ends 2/2, does NOT apply to Quickie Kit.
15ml Awaken Arousal Oil

15ml Intimacy Lubricant

2 Intimacy Suppositories

Special Valentine's Day treat
About Foria Wellness: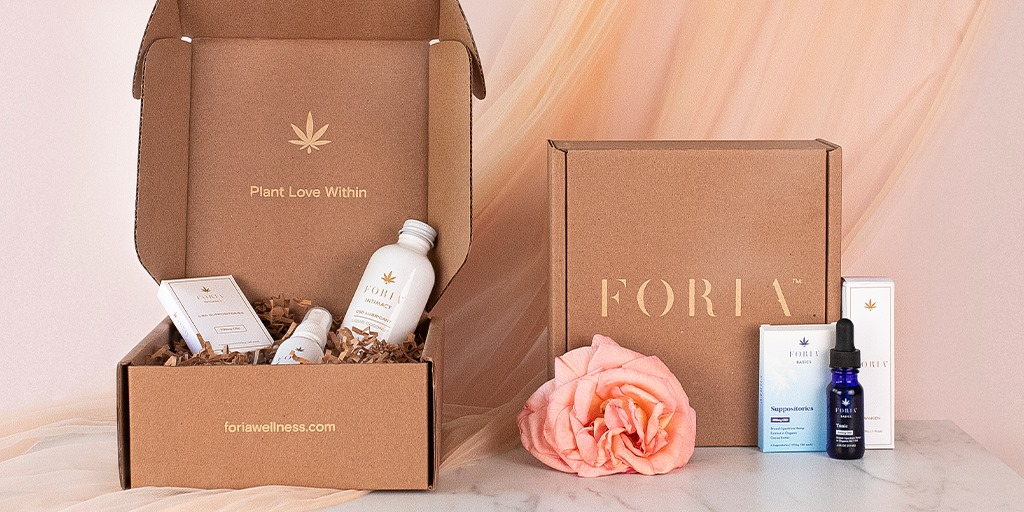 As an all natural plant based medicinal, Foria works with your body to facilitate unique wellness experiences. For some women, it may awaken arousal and heighten sensation making orgasms more intense, fuller, or easier to access. For others, it can help promote natural lubrication, reduce pain and tension, and create the relaxation necessary for sensual experience, or restorative rest. Foria works with you, wherever you might find yourself on the pleasure spectrum.
Foria offers subscriptions on select items. They also have bundle sets and boxes available!
Here are some of Foria Wellness' bestsellers:
Awaken Arousal Oil with CBD $ 48.00
Intimacy Suppositories with CBD $ 20.00
Intimacy Botanical Vape Pen with CBD $ 78.00
Wellness Tonic with CBD $ 72.00
Intimacy Natural Lubricant with CBD $ 44.00
The "Get Wet" Set $ 114.00
Awaken Arousal Oil with CBD + Intimacy Natural Lubricant with CBD $ 78.20
Relief Suppositories with CBD 3-Pack $ 120.00
Wellness Bath Salts with CBD & Lavender $ 52.00
Are you getting Foria Wellness The Quickie Kit?