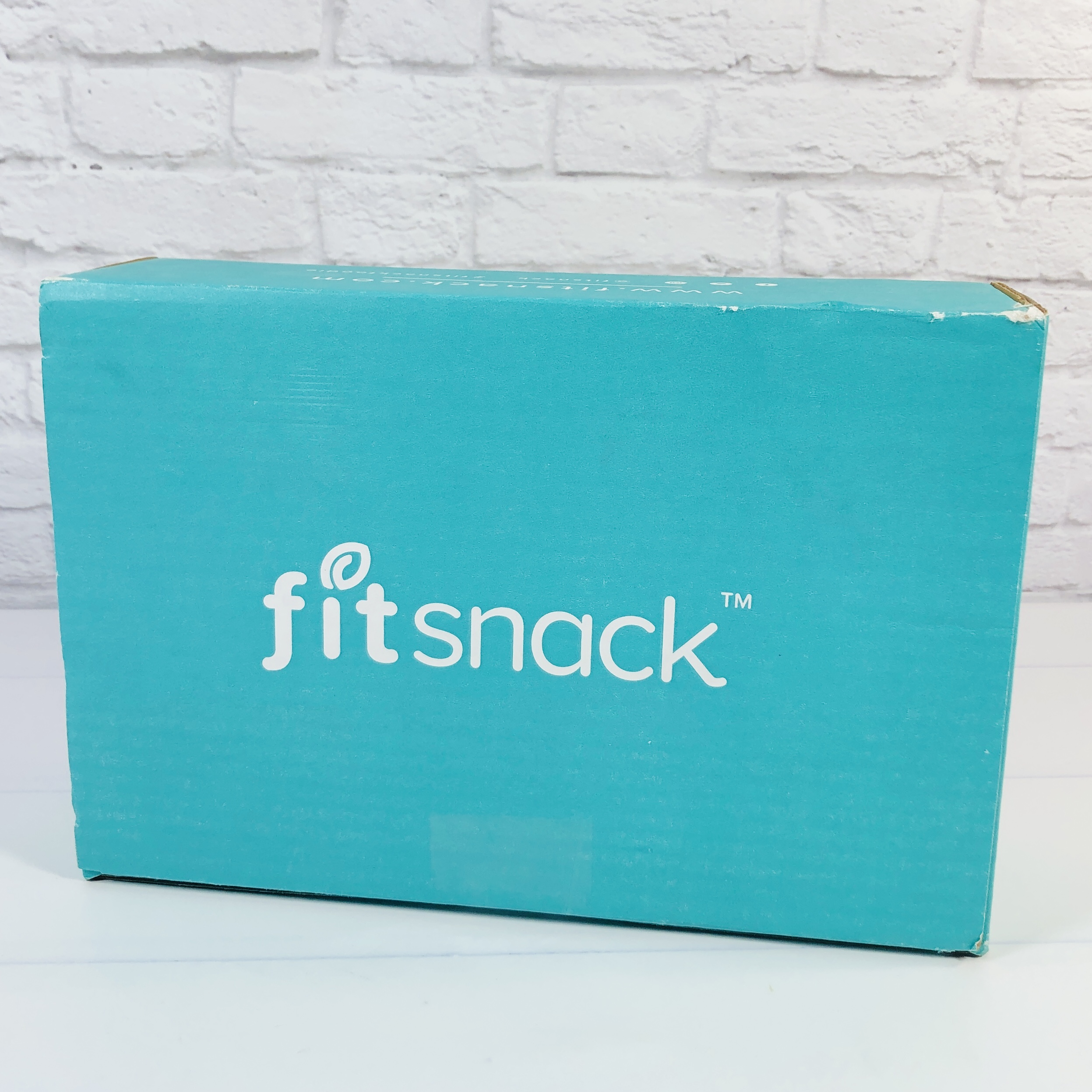 Fit Snack is a monthly subscription box delivering healthy nutritious snacks directly to your door. Fit Snack curates its boxes according to the following criteria:
Each product always containing two or more of the following: GMO-free, high in protein, low in sugar, gluten-free, organic, raw, vegan, and all-natural.
Plus, we add in bonus items such as energy boosters, nutritional supplements, or refreshing beverages.
If you sign up for a 6 month or 1-year plan, you will receive exclusive fitness inspired bonus items.
DEAL: Save $3 on your first box! No coupon code needed, just visit and subscribe.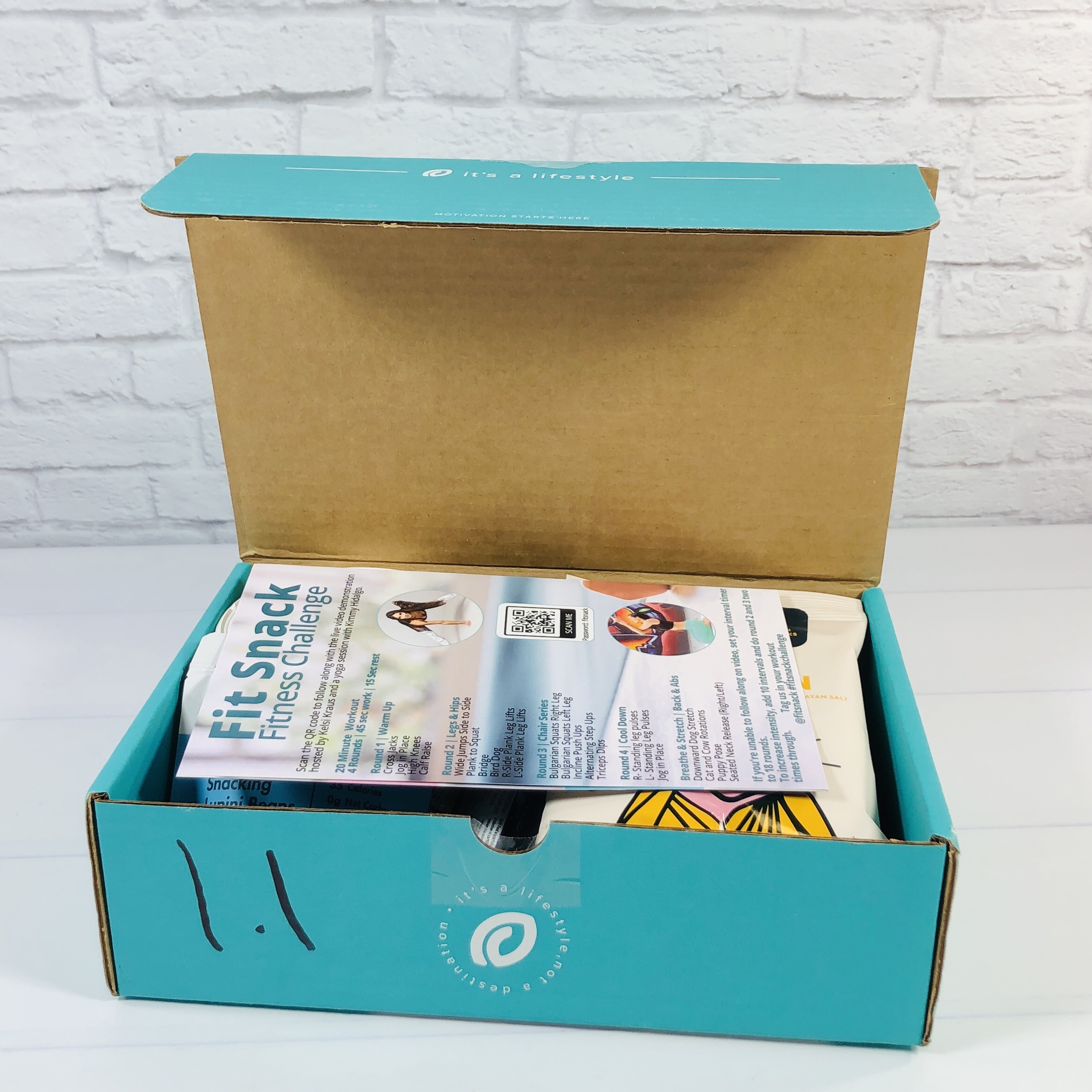 As usual, the box is full to the brim!
I see some favorites in here!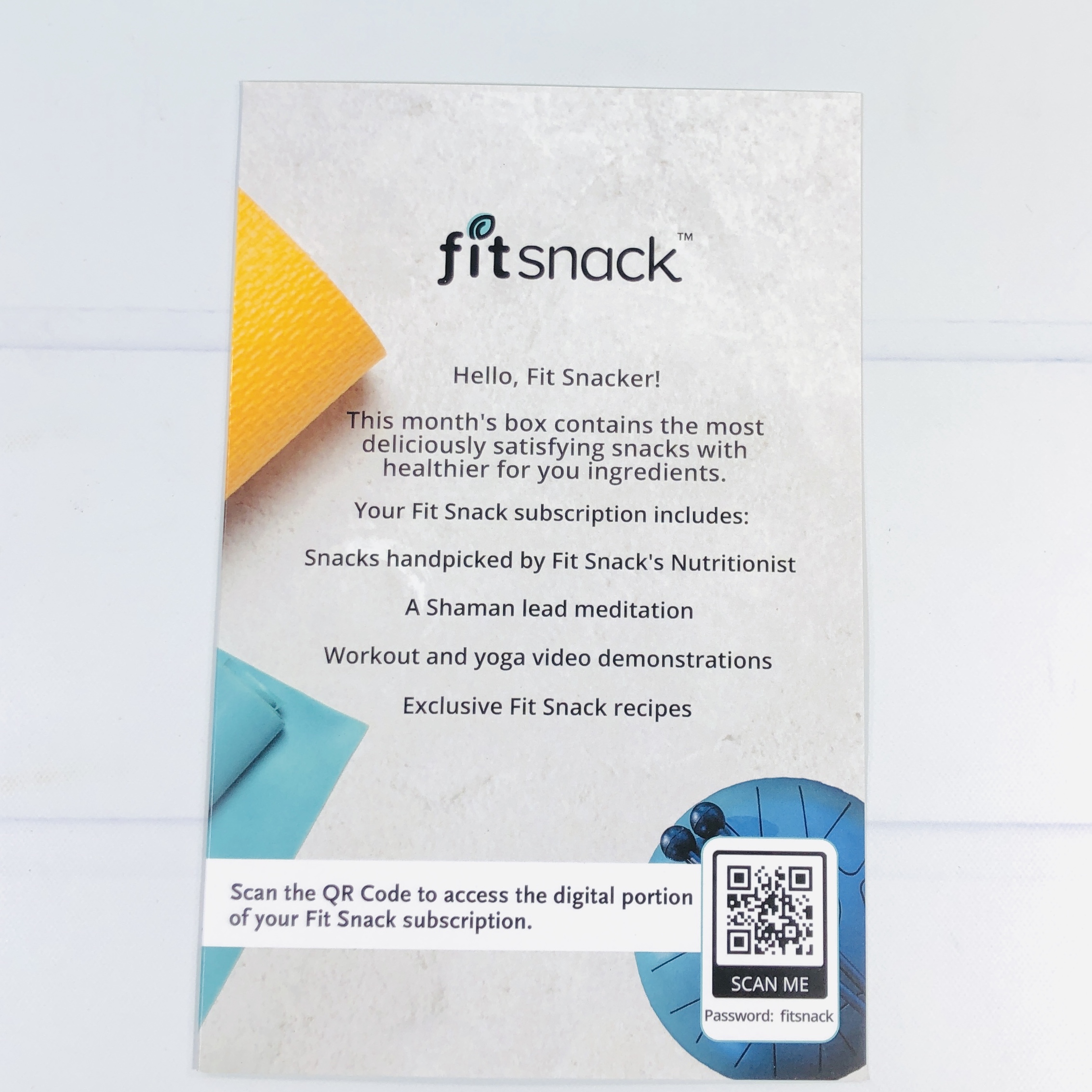 The information card tells me what's in the box. A quick scan of the QR code brings up the digital content.
Inside the booklet, we have a list of all this month's snacks.
On the back of the box, we have our Fitness Challenge / 20 minute workout. There's also a QR code to watch the live video demonstration of the workout.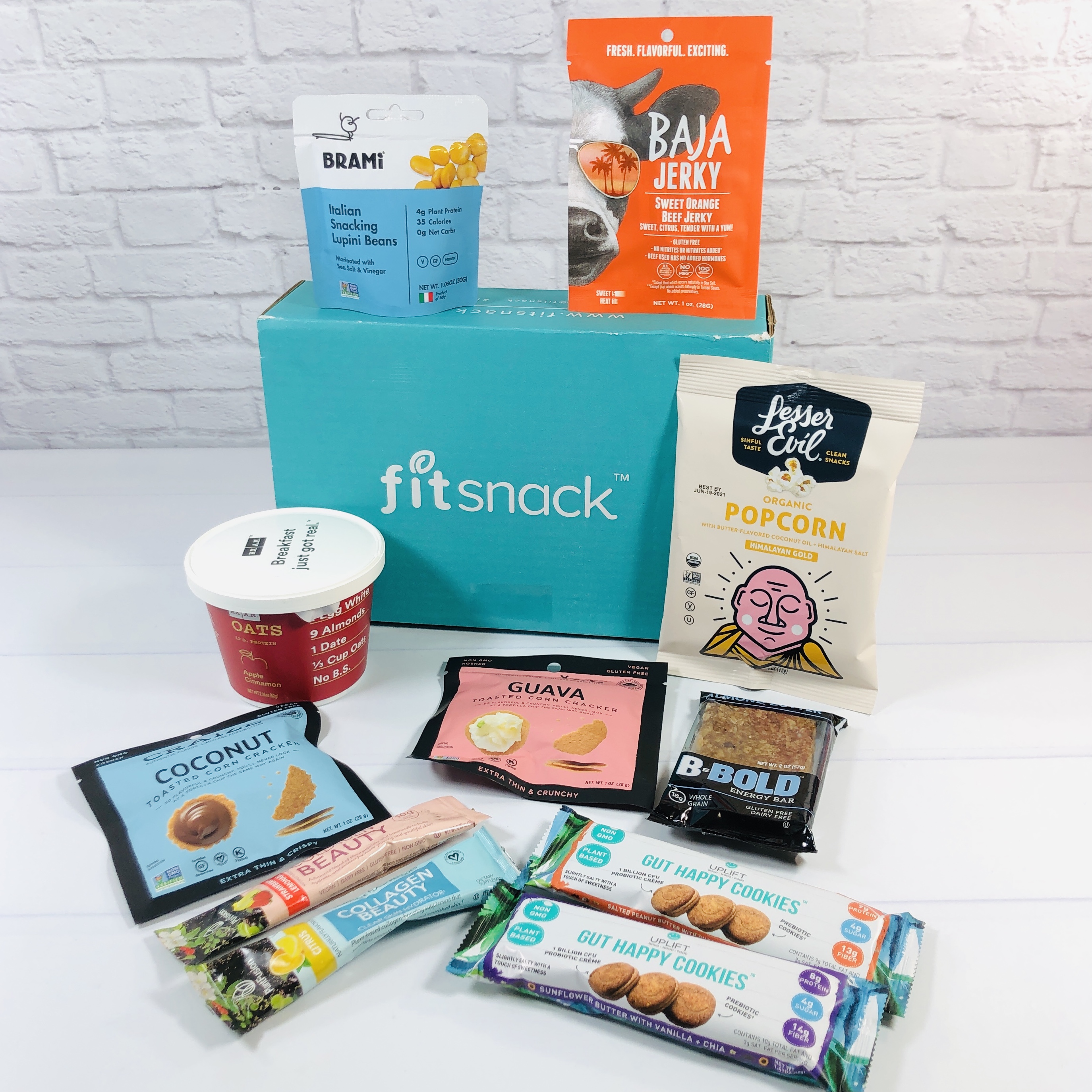 Everything in the box.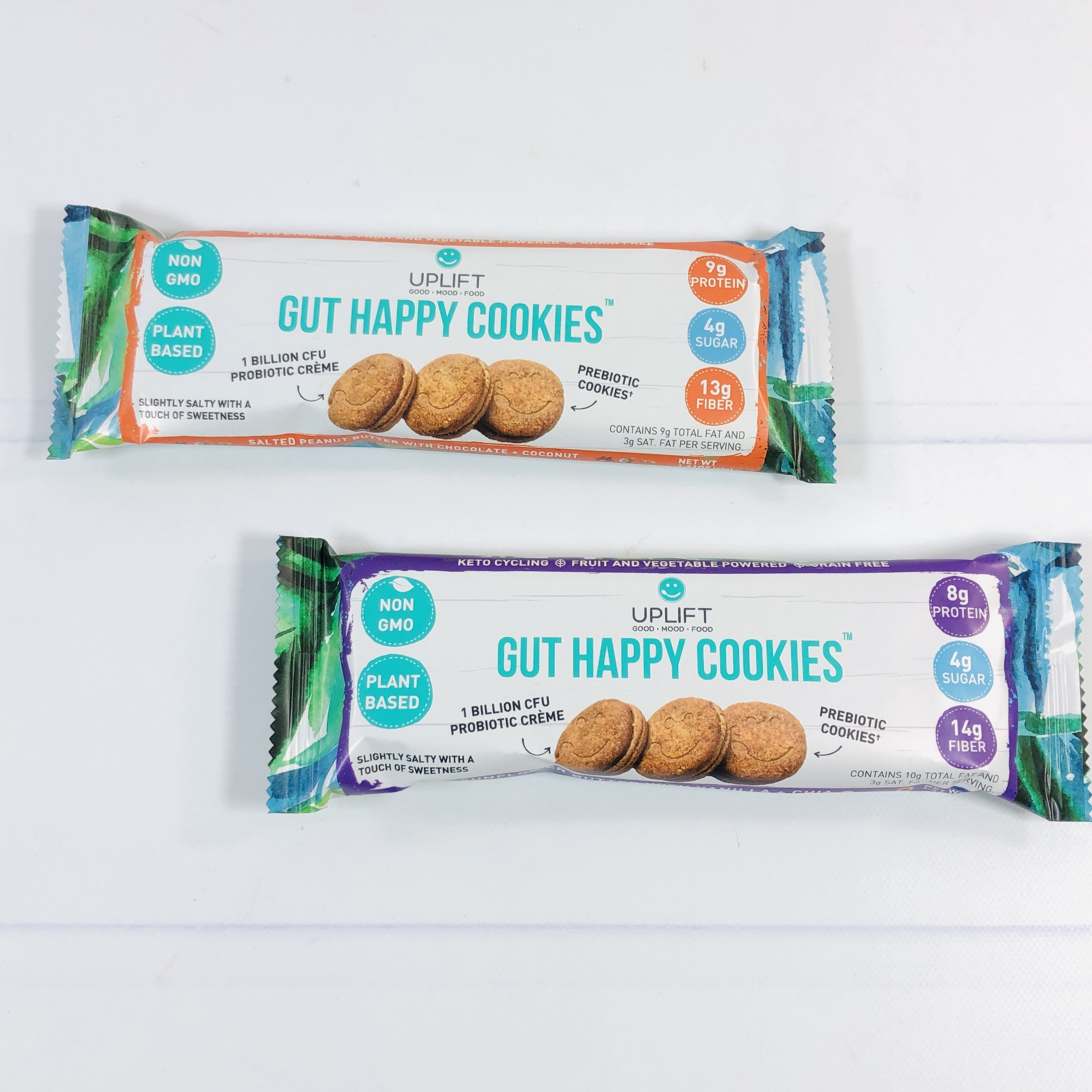 Uplift Gut Happy Cookies ($6.49) My daughter was happy to give this snack a try and I'm happy to report that she liked them! Salted Peanut Butter with Coconut is shown but there was also a bag of Sunflower Butter with Vanilla + Chia (some subscribers might get an Almond Butter version instead). Lupin beans (also shown in another snack later in this review in a totally different take) form the base of these lightly sweet cookies that are made with monkfruit and coconut sugar. They have prebiotics (stuff that feeds probiotics) and I found the cookie to be slightly bitter but then I'm not a fan of monkfruit.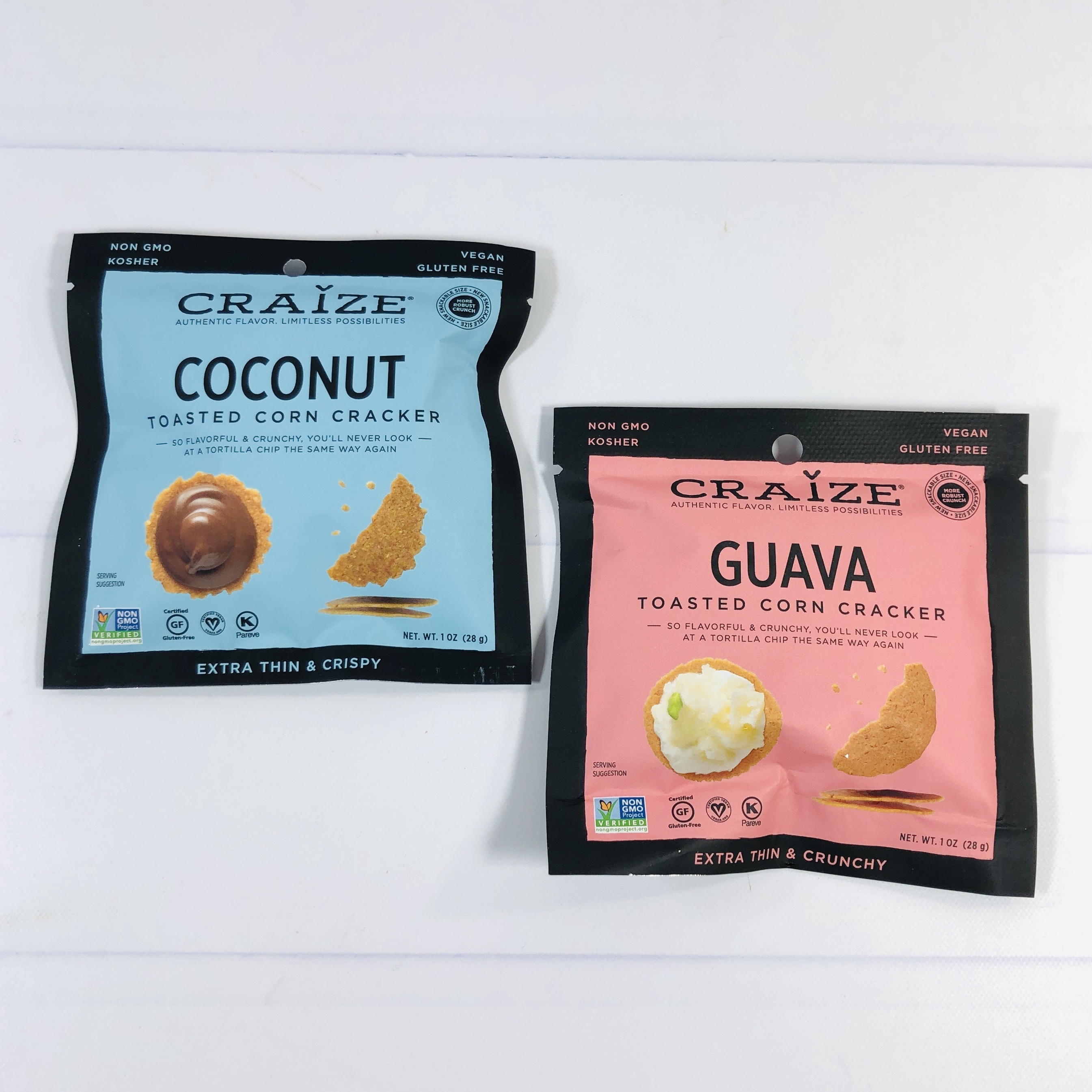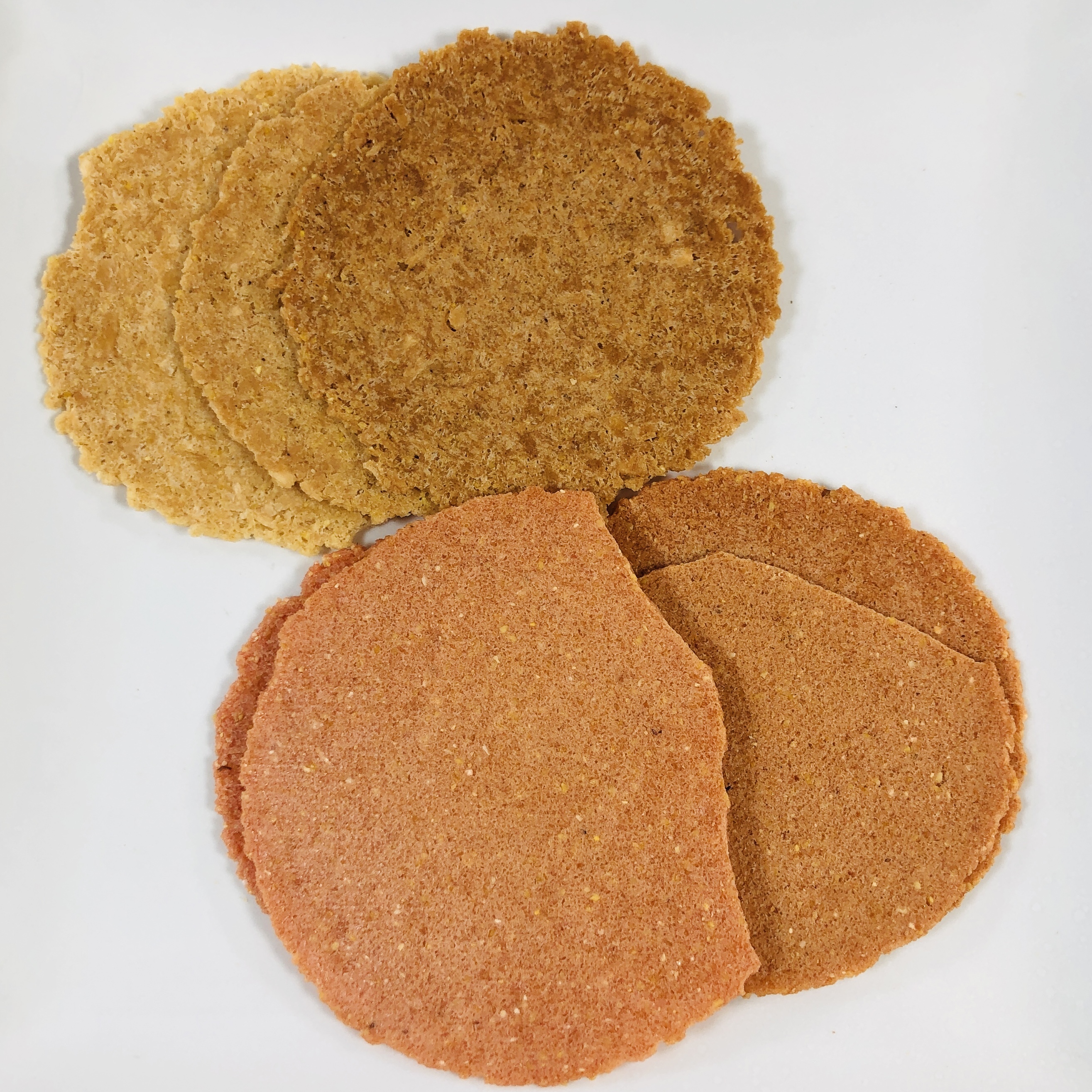 Craize Toasted Corn Cracker ($1.90) I received two flavors of this "cracker" that was really more like a cookie because these were a little sweet. Coconut seemed lighter in texture than Guava and you could tell that coconut was in there. Guava had more of a fruity flavor and is made with guava jam. You can eat these plain or top them with cheese, nut butter, or a dip (I would suggest one of those sweet fruit dips). They reminded me of a flavored fortune cookie rather than a corn chip.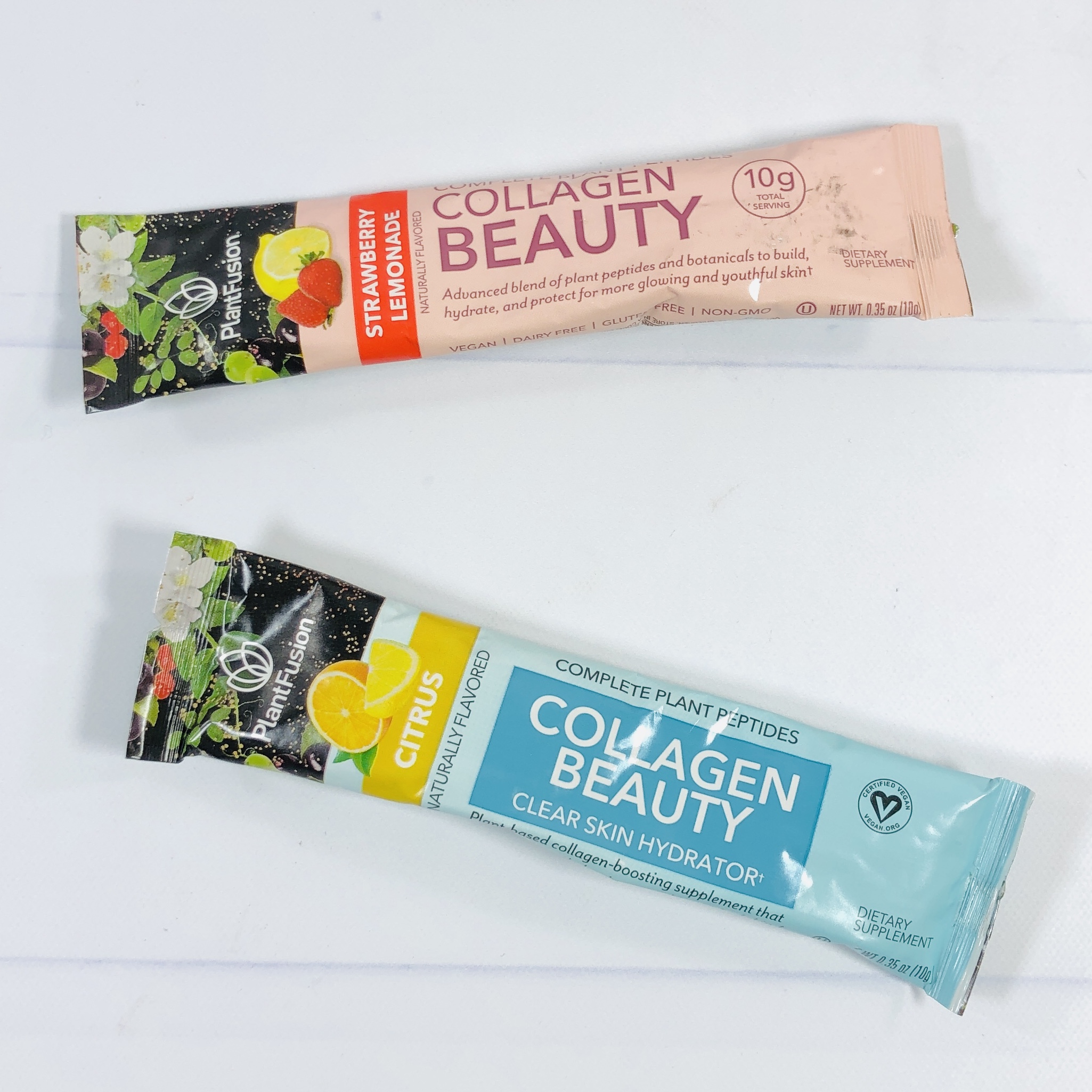 PlantFusion Collagen Beauty Clear Skin Hydrator ($4.78) I received two different drink mixes that promote healthy skin for a glowing visage. One version is strawberry lemonade flavored while the other has a citrus taste and one is sweetened with stevia and the other with monkfruit. They are supposed to support collagen growth for skin health and of course drinking more water (which is what you mix this into) may help plump up skin cells and defeat dehydrated skin.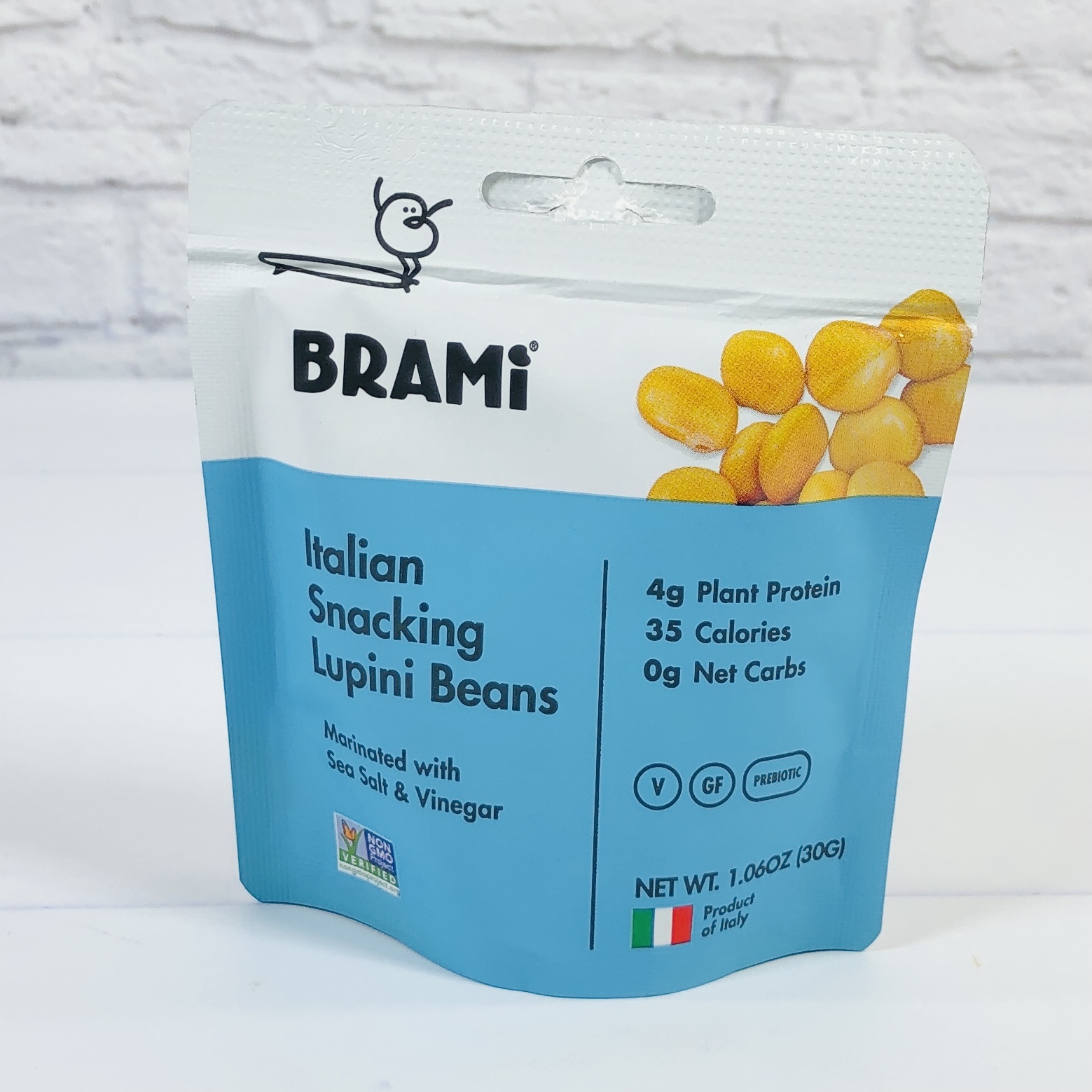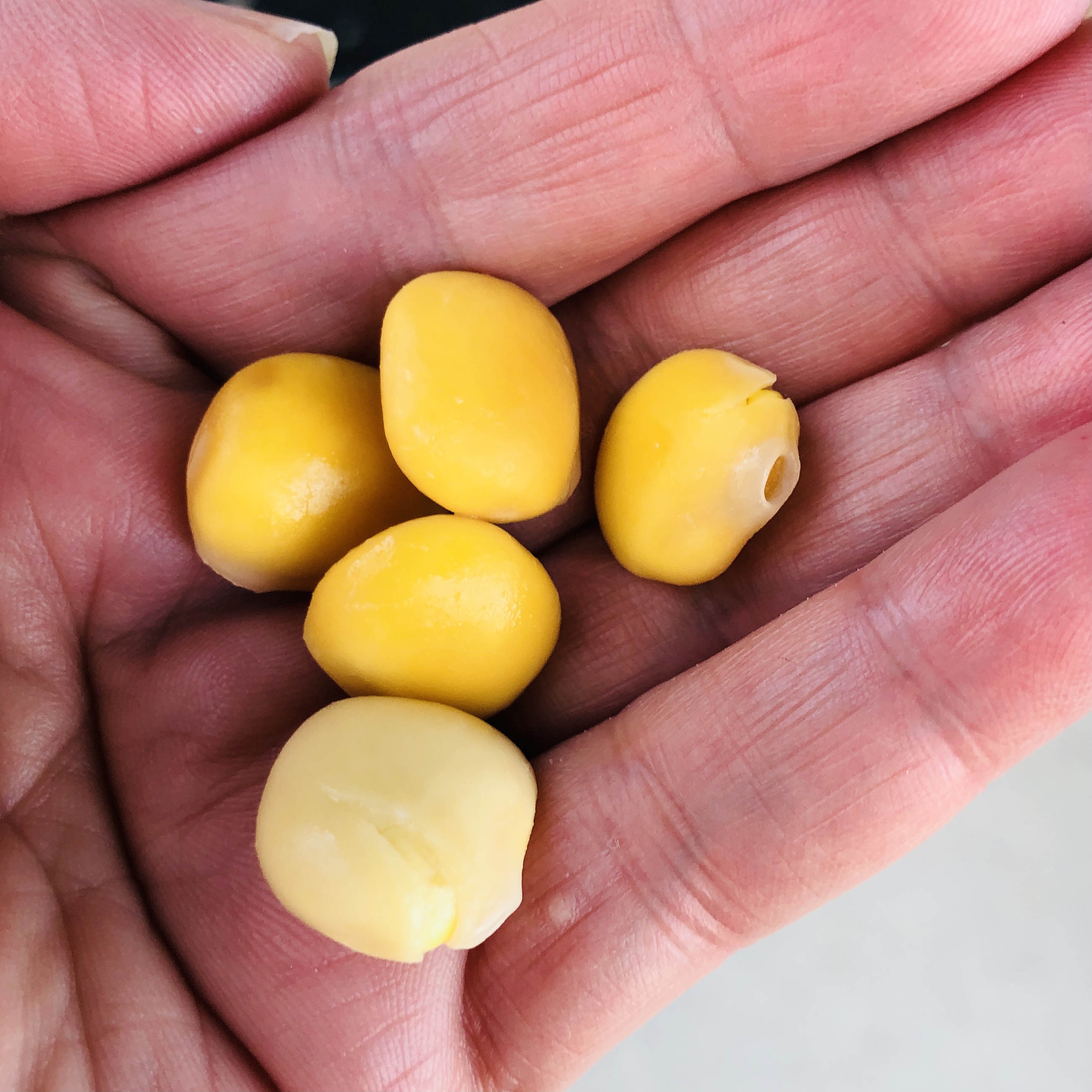 Brami Italian Snacking Lupini Beans ($1.87) are beans lightly dressed with vinegar and sea salt. They are a prebiotic food, which means they help feed the good gut bacteria. They have a chewy texture and slightly acidic flavor and are pretty mild.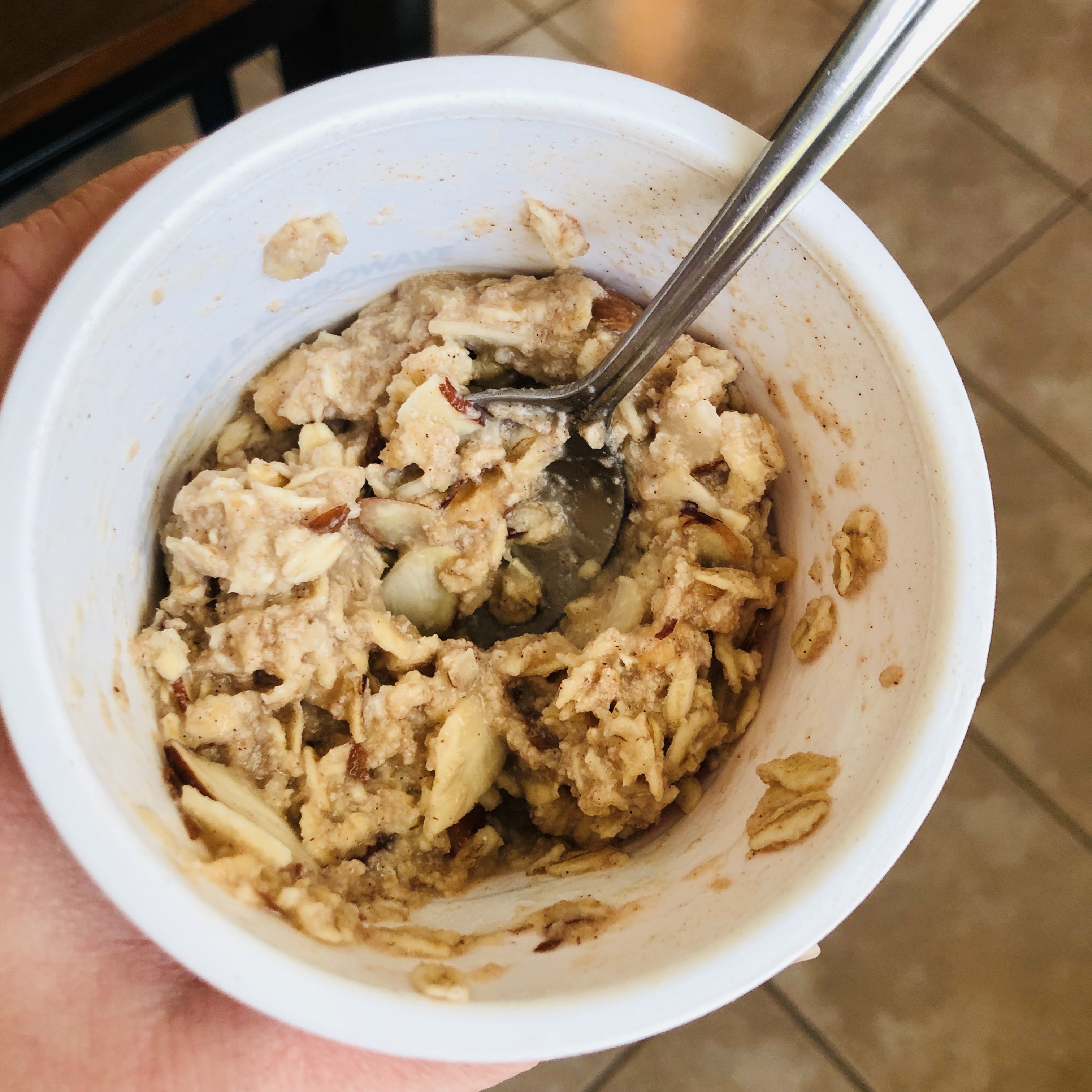 RX Oats Apple Cinnamon Oats ($2.91) I love a hot bowl of oatmeal and while it's especially comforting on a cold morning I will eat it year round. This is a fall/winter flavor with bits of apple, a sprinkle of cinnamon, and lots of almonds. I was surprised that I didn't need to add sugar or milk because it was so tasty and I know that the dates added sweetness. There were 6 grams of fiber to keep me satisfied until lunch time rolled around.
Be Bold Energy Almond Butter Bar ($3.50) I tried a peanut butter version of this bar last month and loved it and guess what, this almond version is just as tasty! It is made with oats, nuts, honey, and chia and I detected a hint of cinnamon. This reminded me of a no bake cookie: soft, sweet, and chewy. It held me over for hours and through a missed lunchtime with no problem.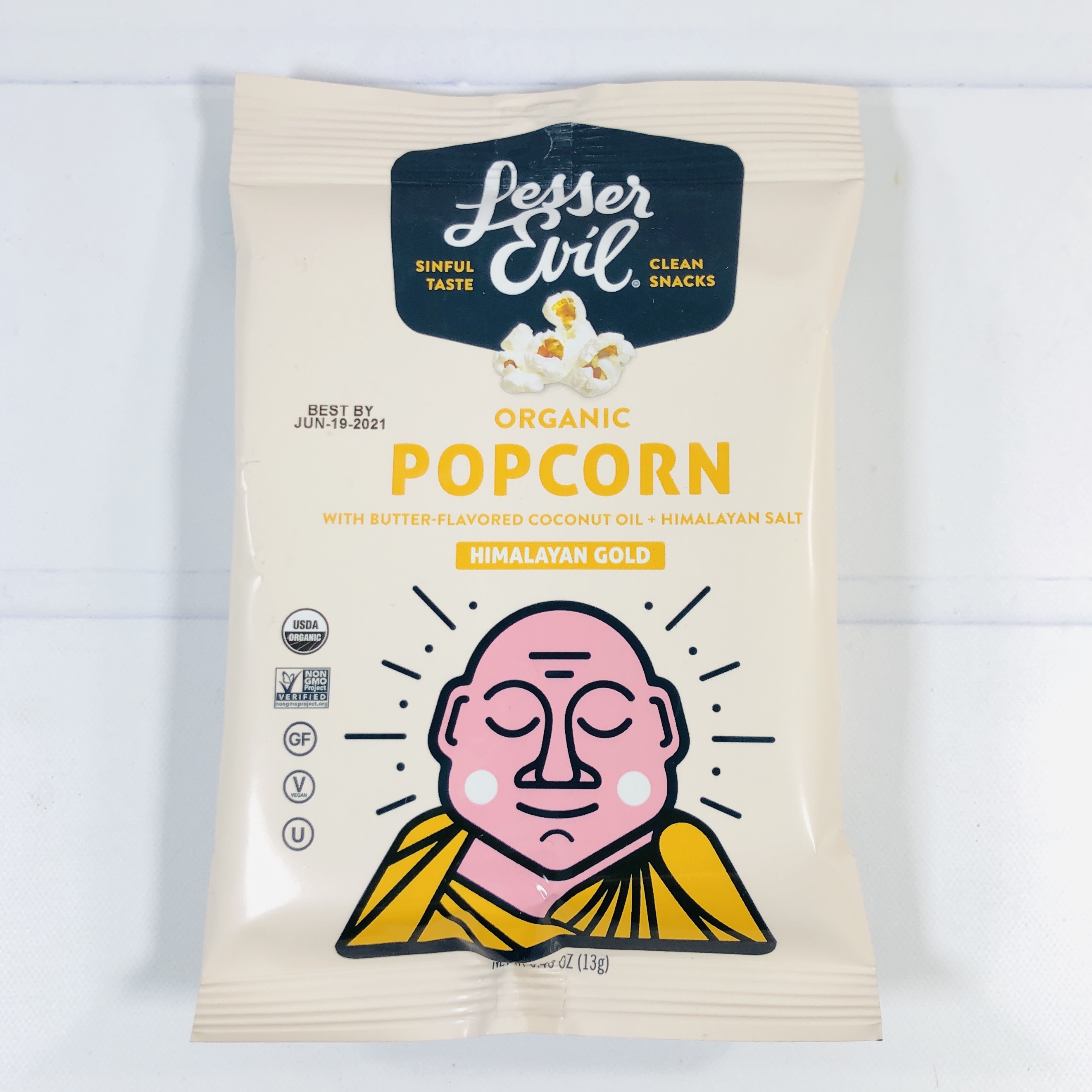 Lesser Evil Organic Popcorn in Himalayan Gold I didn't see this on the info card but it is one of my favorite packaged popcorn snacks! It is vegan and yet it tastes so buttery thanks to the coconut oil. If you like buttery popcorn then give this one a try!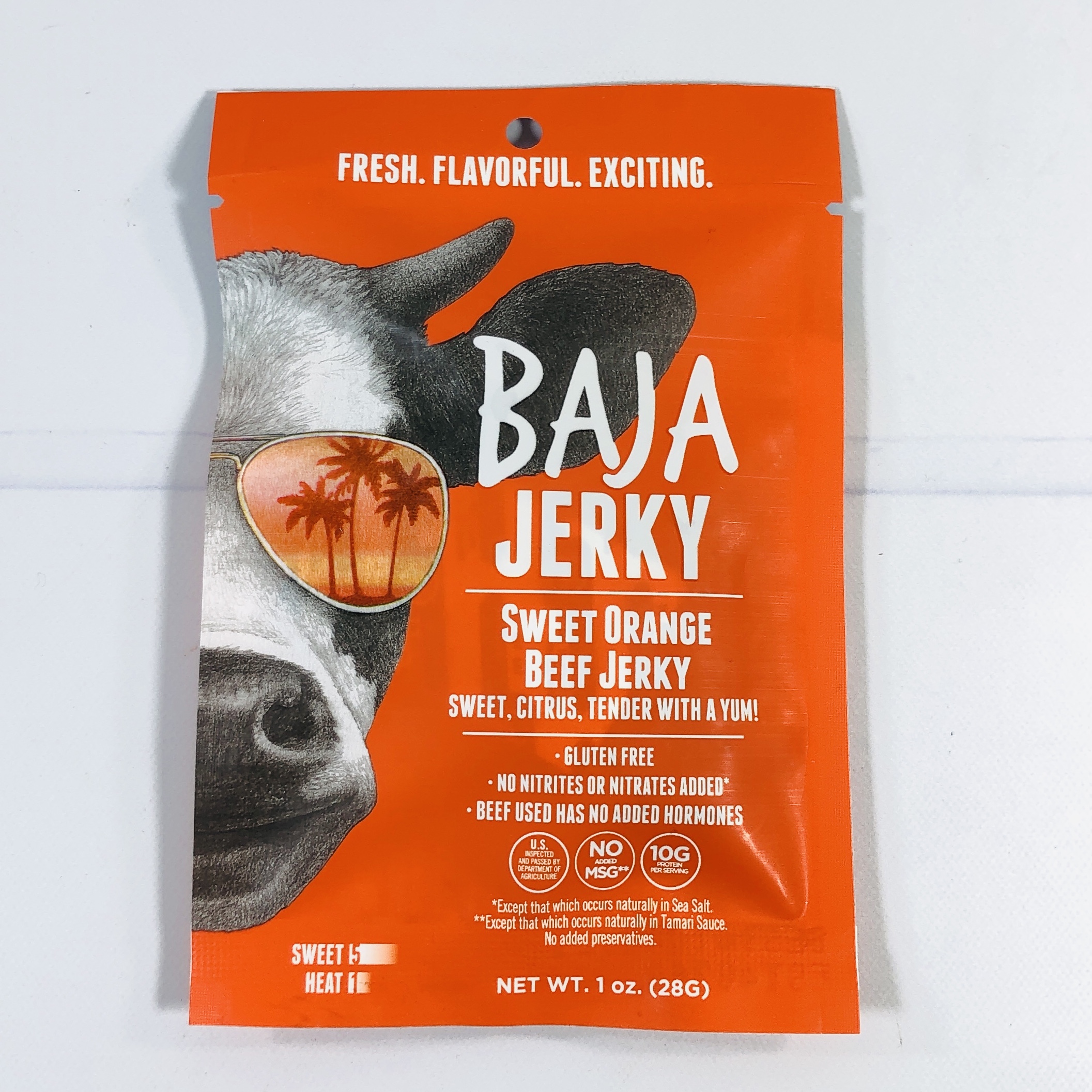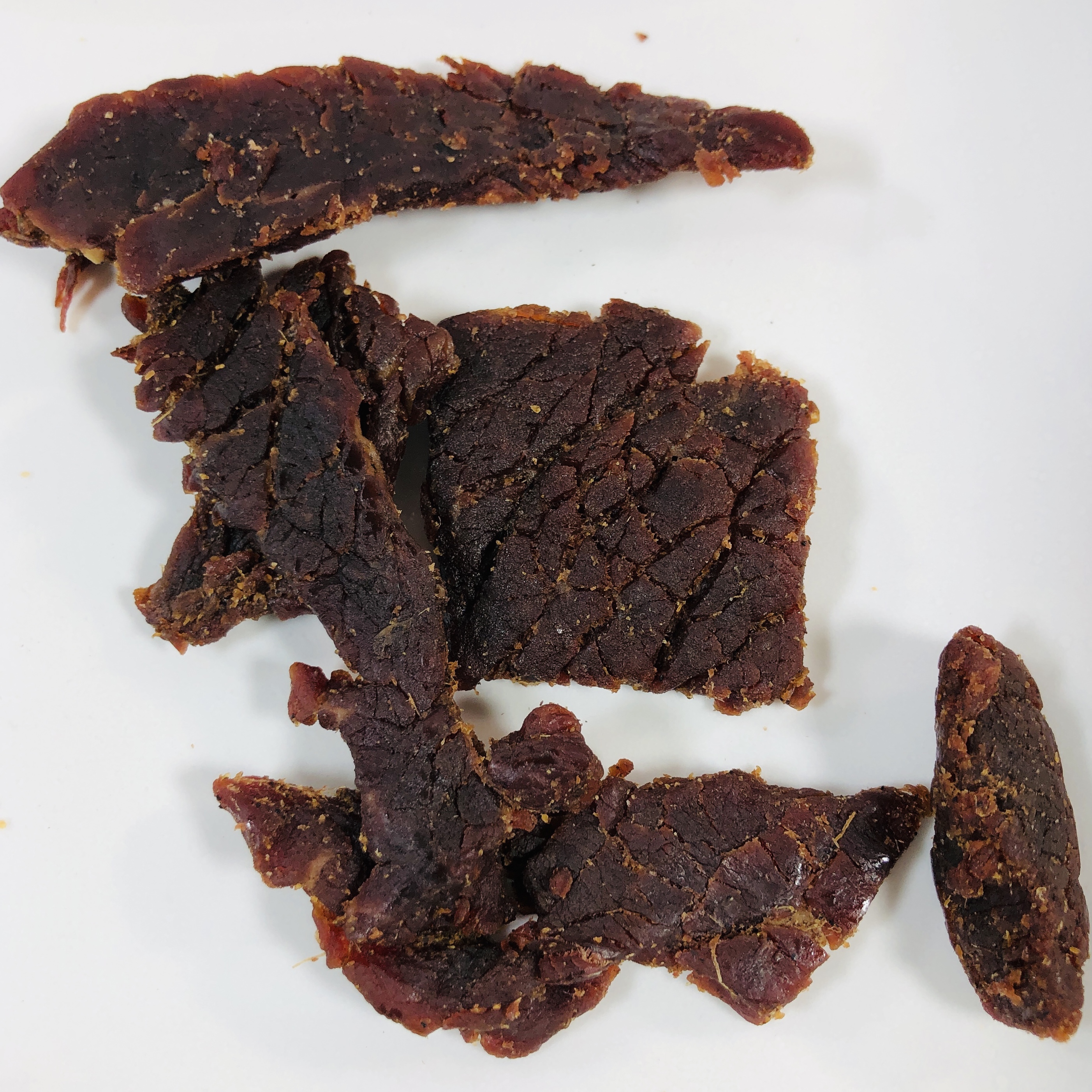 Baja Jerky Sweet Orange Beef Jerky ($3.29) Usually I don't get too excited about beef jerky but this was some excellent stuff! It was tender, chewy, sweet, and low on the spice scale. I thought I was eating beef teriyaki or something. I didn't even have to spit out any weird pieces. My husband agreed that this was good and tasty.
My December FitSnack was full of tasty snacks and even a breakfast option! I thought the flavors and types (sweet, salty, chewy, crunchy) were varied and appreciate that when there were multiples they were different flavors. I don't usually say this but the beef jerky was one of my favorites from this box, as was the almond butter bar. In fact, so many of these were my favorites this month, so yummy! I haven't tried the workout yet but that's on my list of things to do in the new year!
What do you think of this month's box?