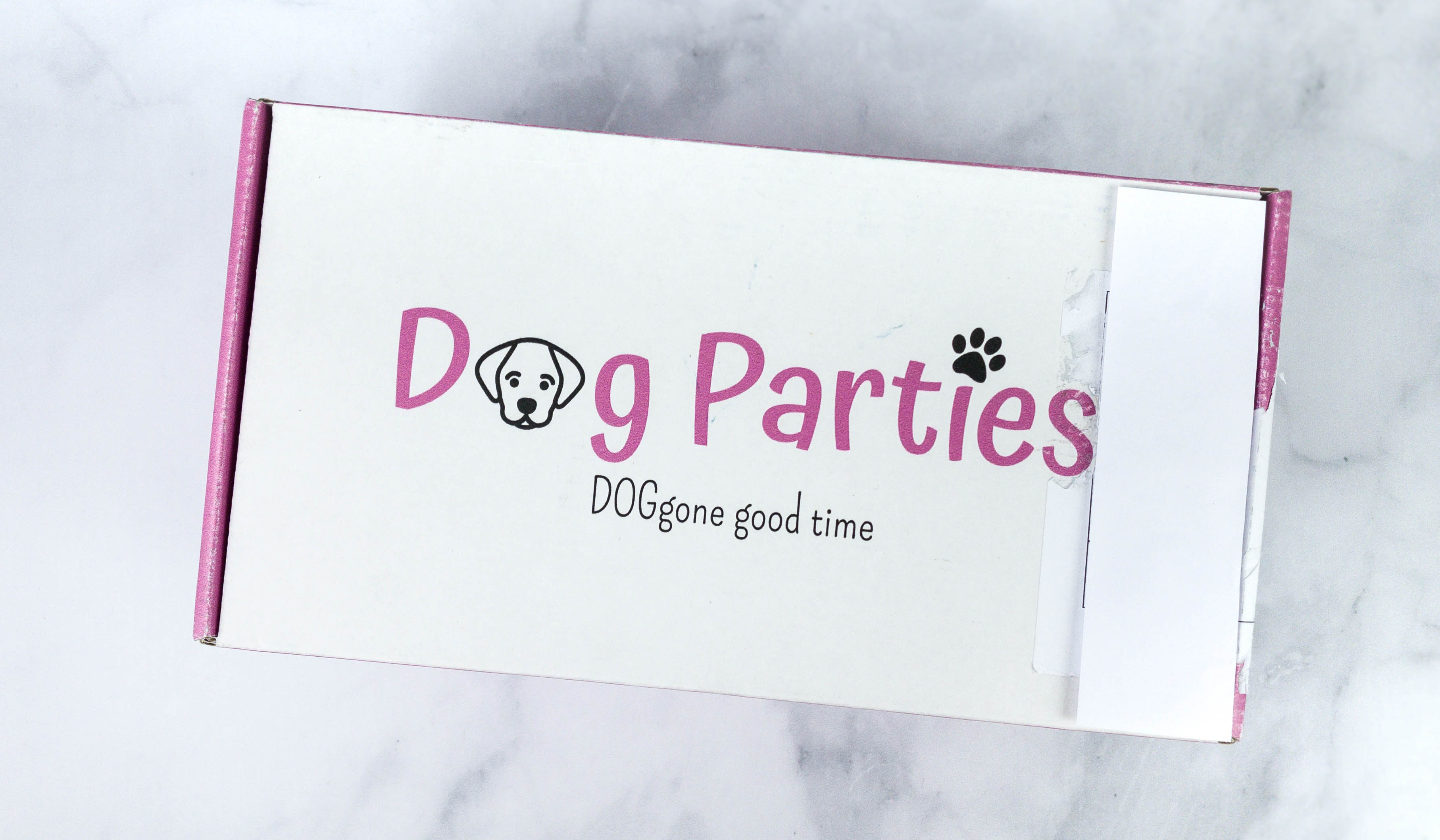 Dog Parties is a monthly dog subscription box that delivers cute toys, healthy treats, and exclusive items for dogs. Each themed box includes freshly-made gourmet peanut butter cookies, 2 cute toys, 1 bag of made in the USA treats, plus a stylish bandana. The subscription is $39.50 per month.
The items were packed in a white box and wrapped in pink wrapping paper.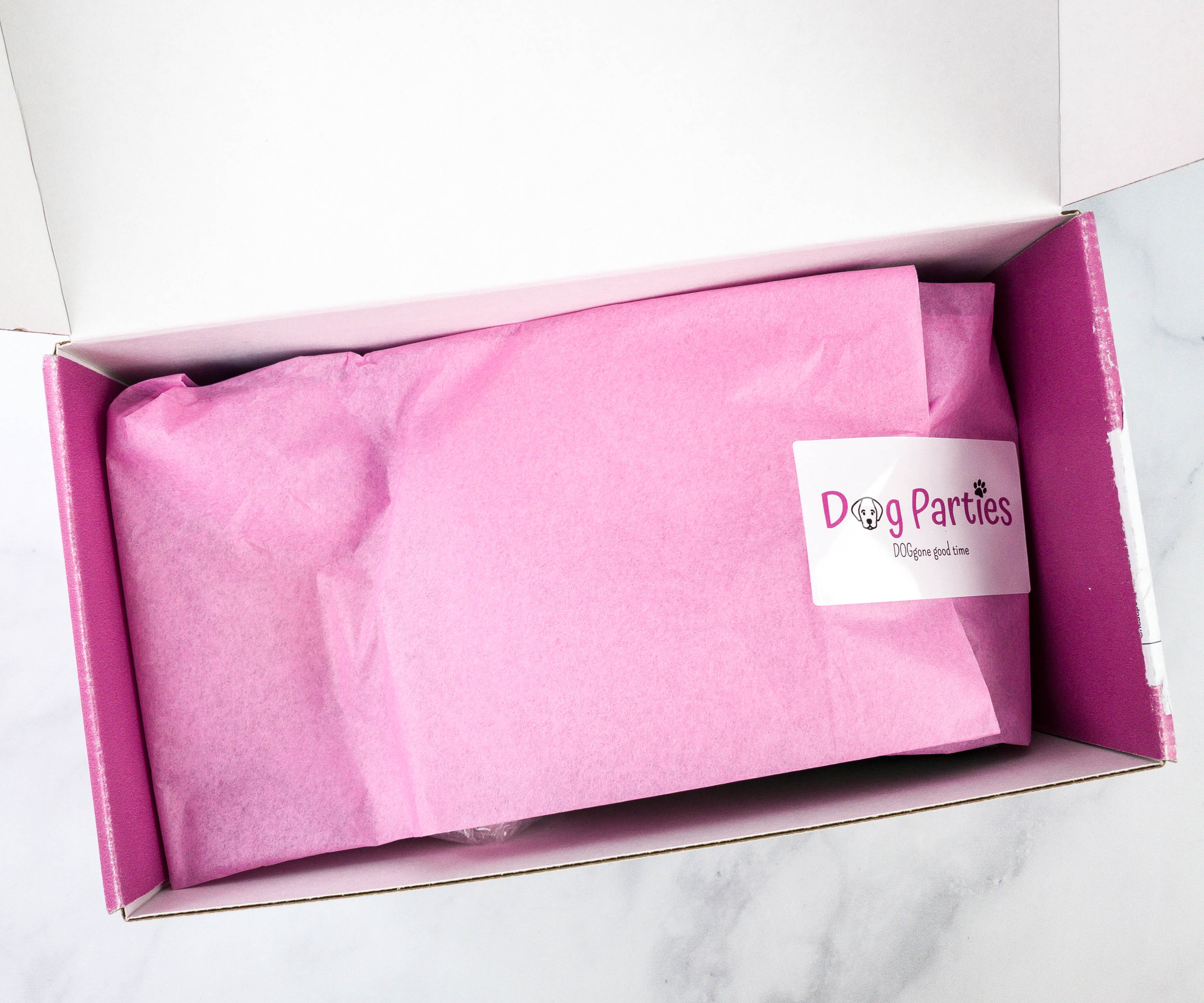 It was also secured using a Dog Parties sticker!
This card encourages us to share unboxing pictures on Instagram to get a chance to win a special item on the next box or even to get the next box for free.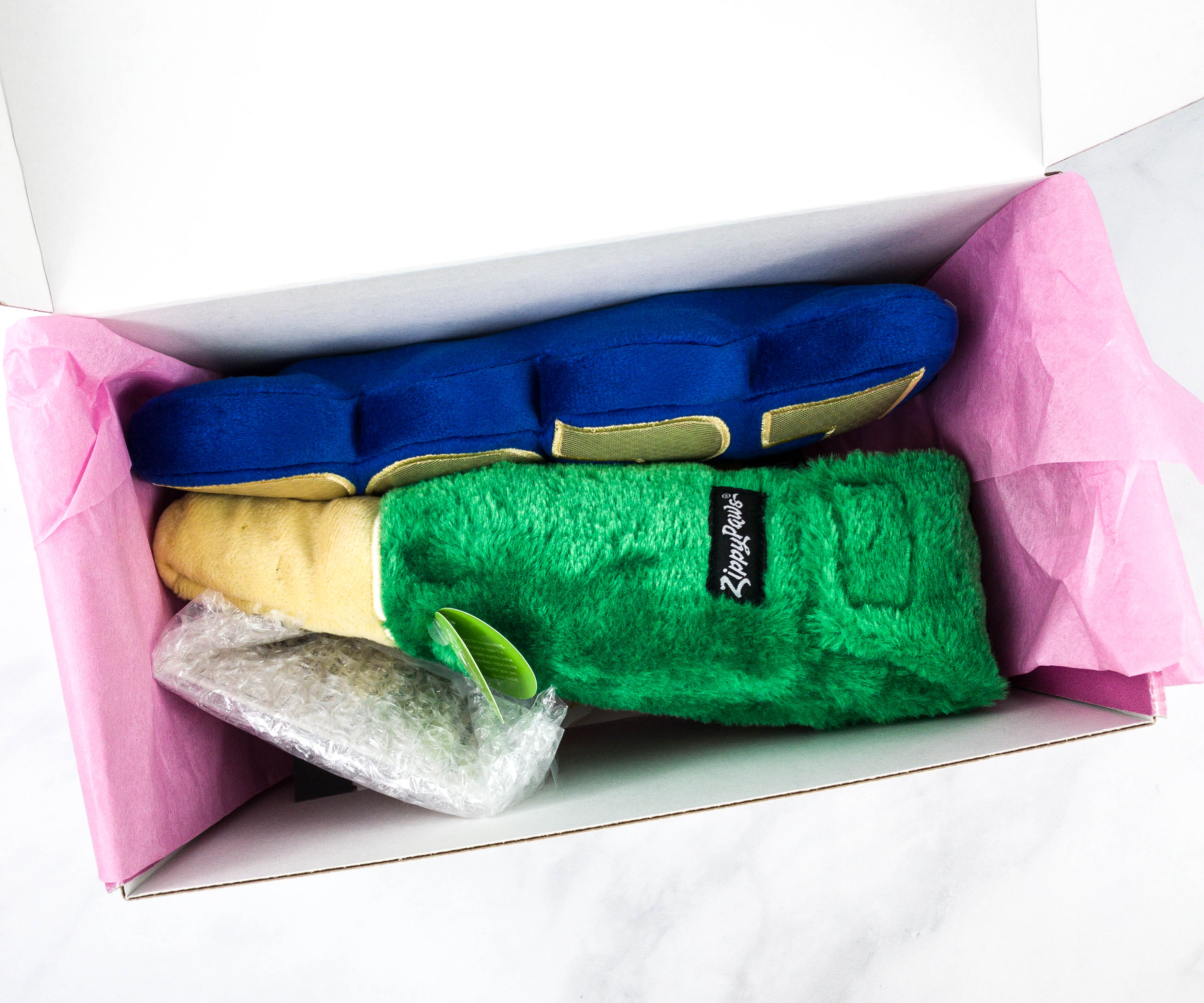 The box doesn't contain any fillers or extra packaging and yet they all arrived in perfect condition.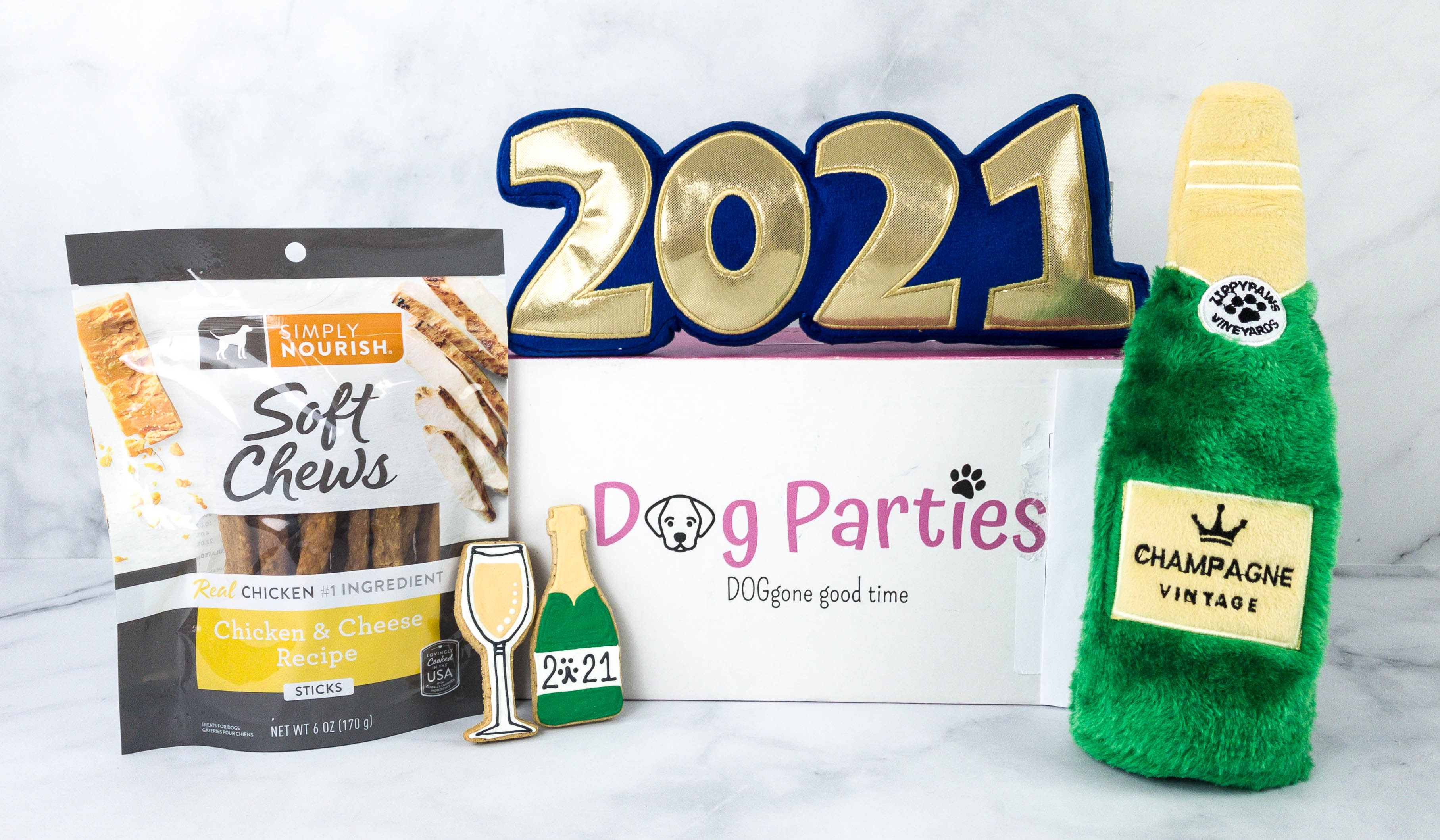 Everything in my box!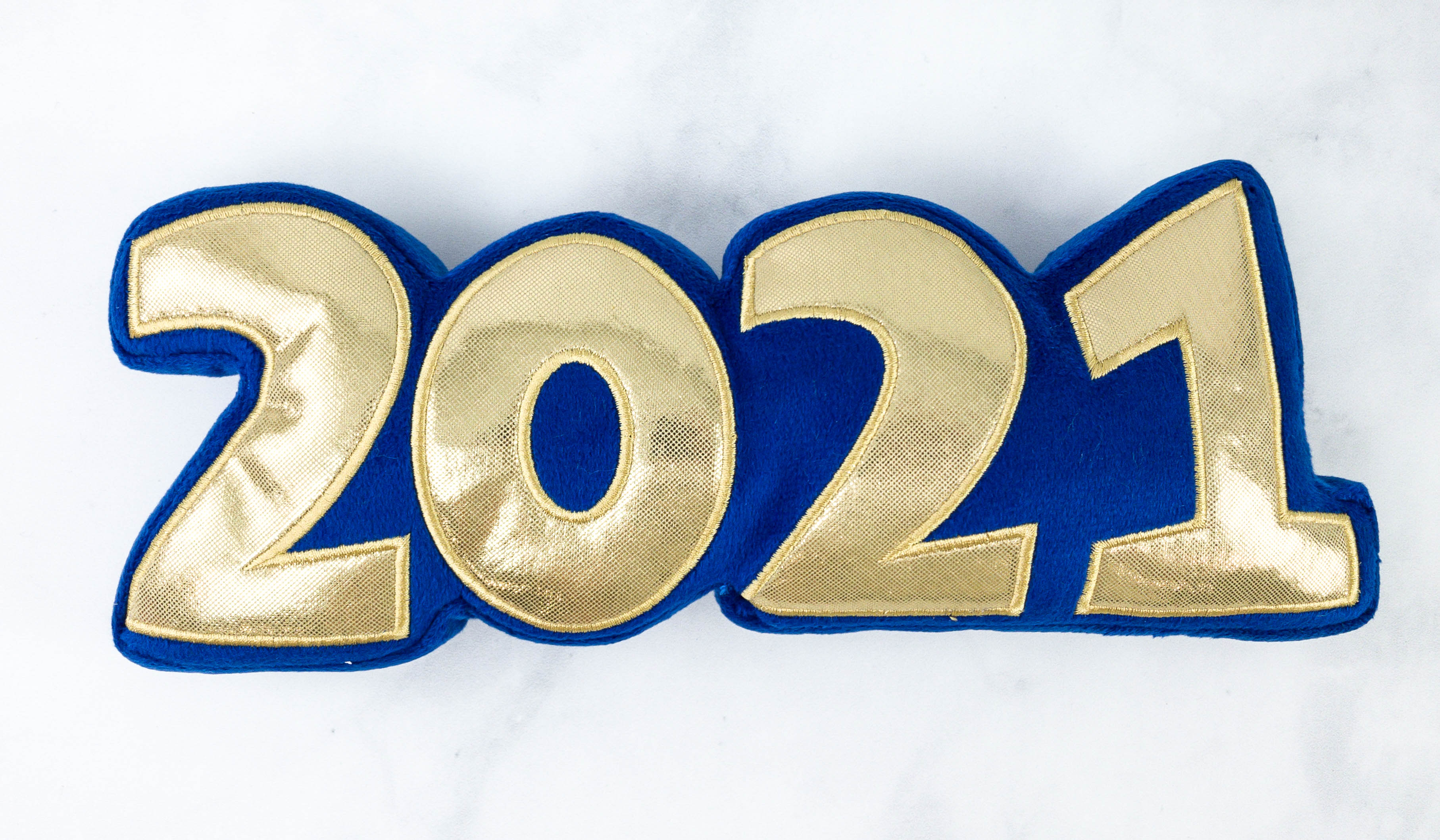 Pillow. It's a 2021-themed plush pillow for dogs! This customized plushie is made from premium-quality fabric with reinforced stitching on the edges. It's soft yet very durable, and it also comes with a built-in loud squeaker!
ZippyPaws Champagne Dog Toy ($7.49) Champagne is not good for pups, but this champagne bottle inspired plushy is, especially if your pups like to chew their toys.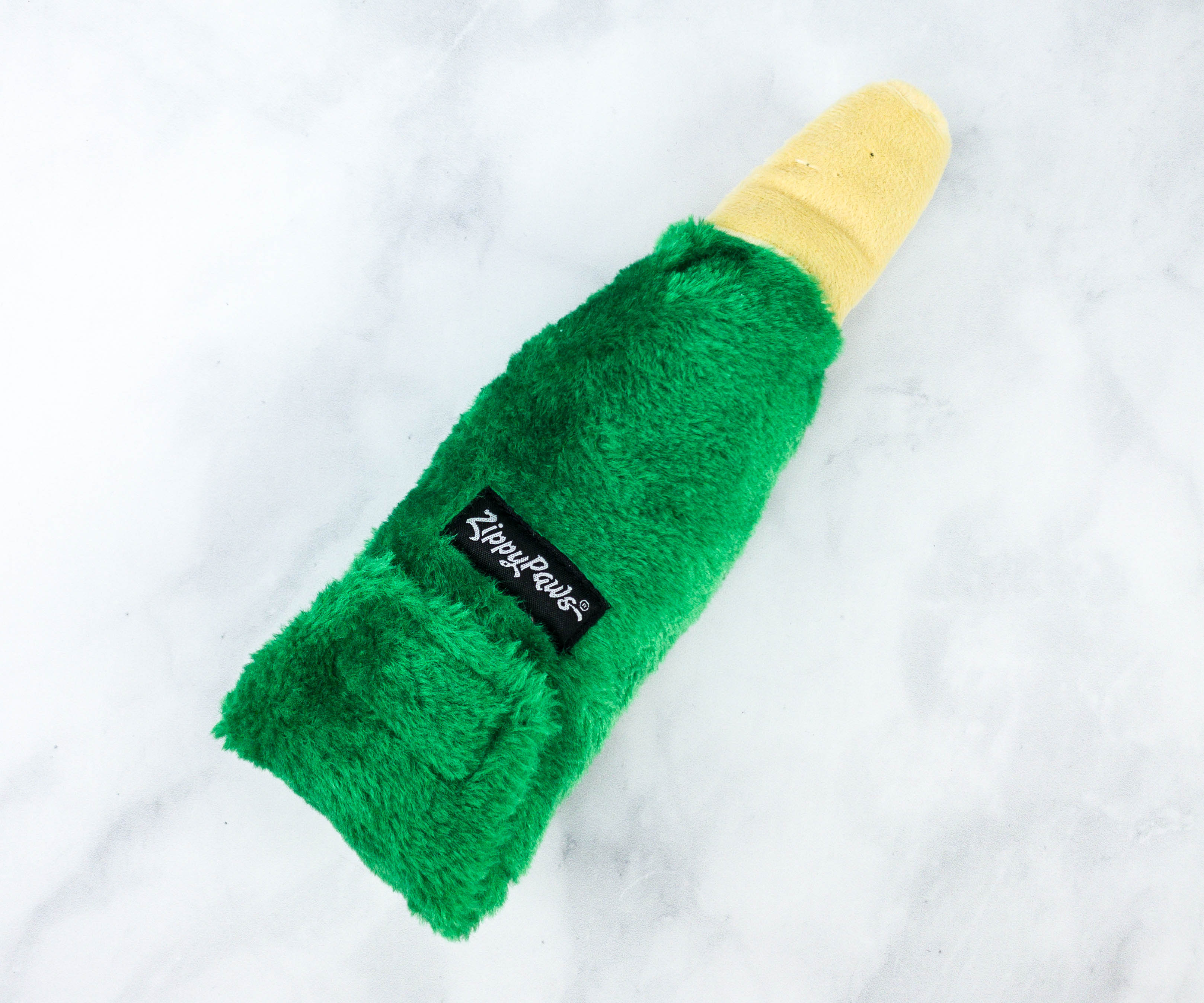 This toy also comes with an empty water bottle inside which you can change from time to time. Simply open the bottom part of the toy, remove the old one, and insert a new one.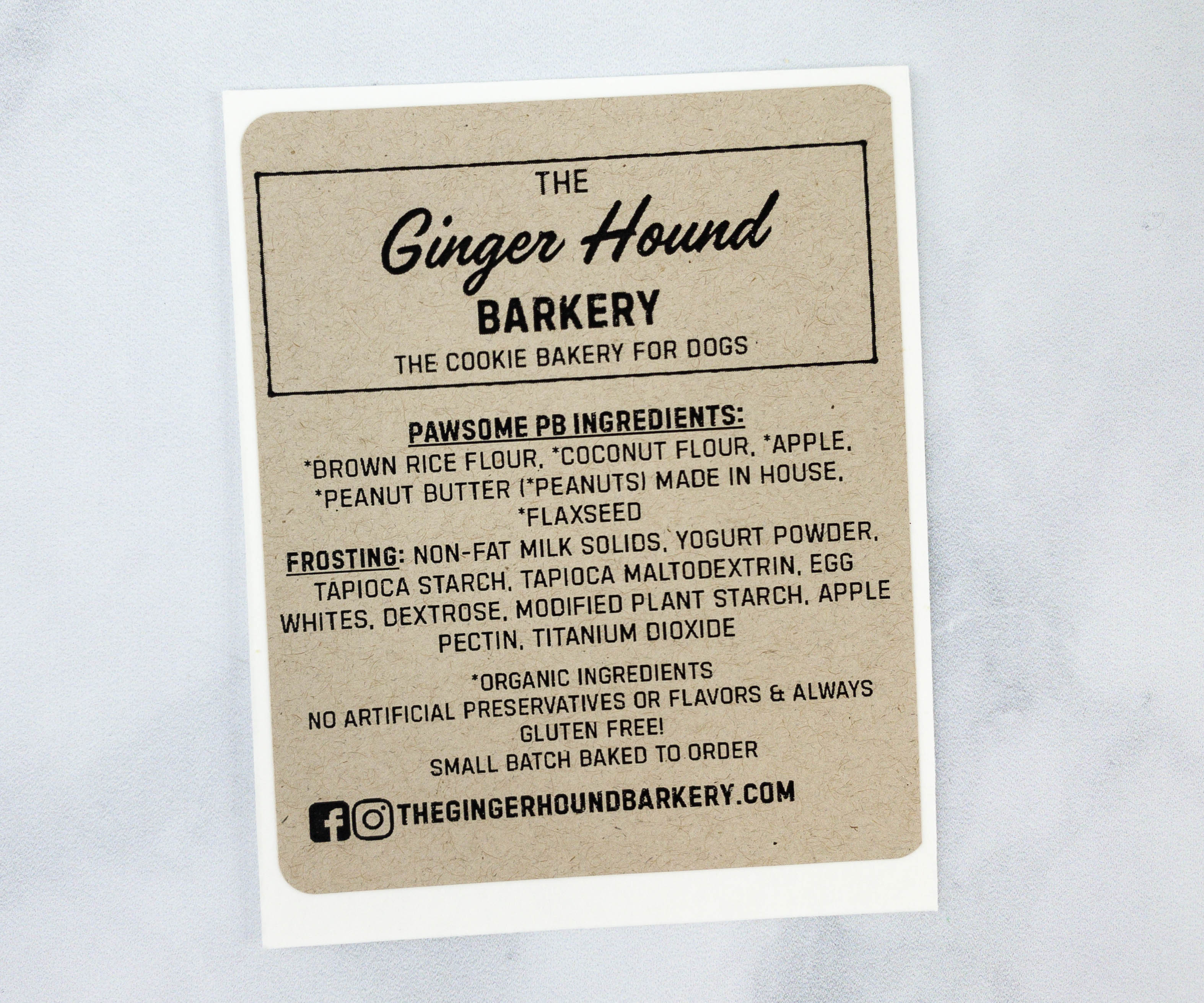 The Ginger Hound Barkery Dog Treat. This month's featured cookies are from the Ginger Hound Barkery. These delectable biscuits for dogs are made from gluten-free, high-quality, organic ingredients with no artificial preservatives or flavors.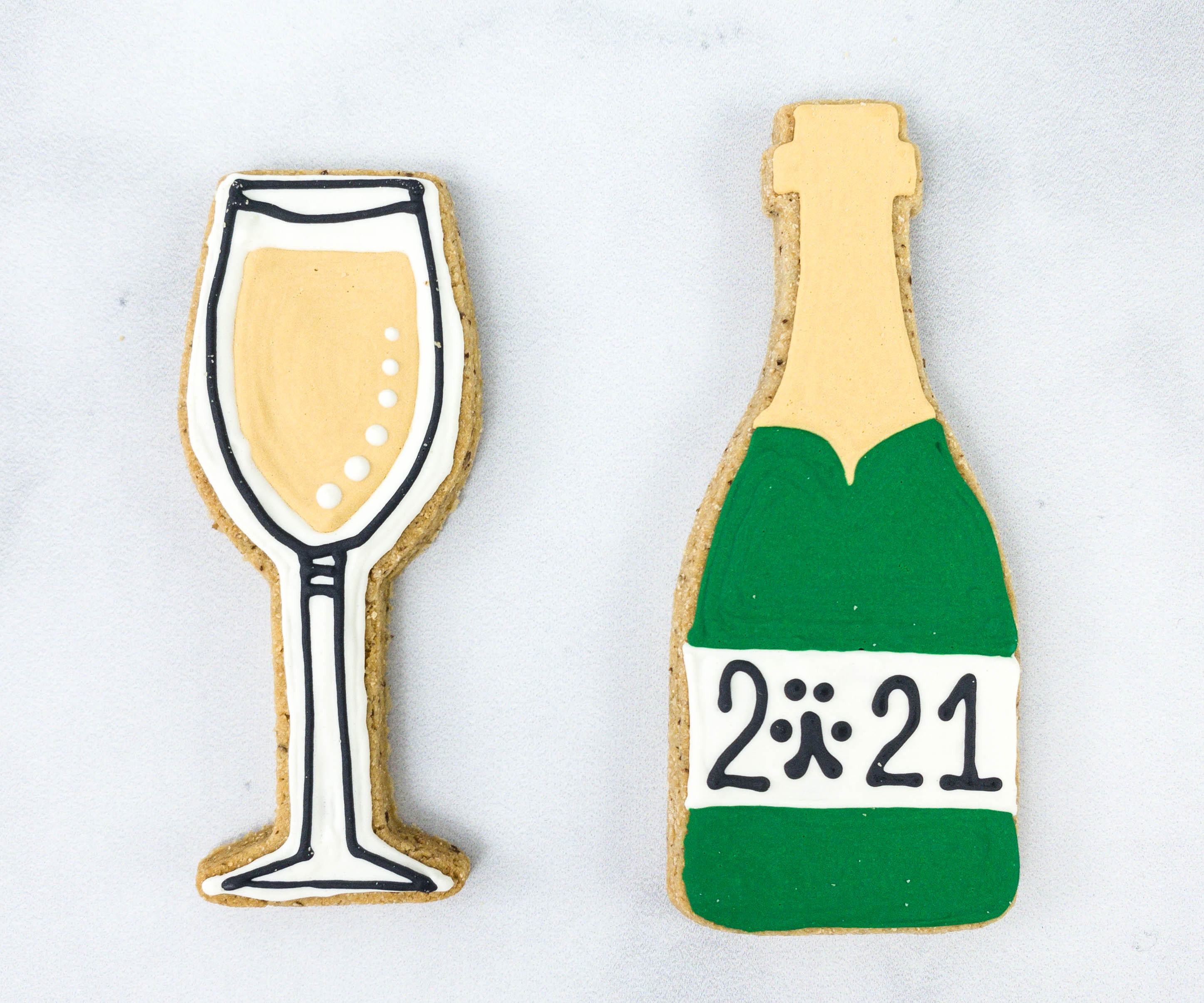 The pack includes two cookies! One is shaped like a champagne bottle and the other is shaped like a wine glass. Both are made with brown rice and coconut flour, apple, peanut butter, and flaxseed with a tasty frosting. They are stunning!
Simply Nourish Soft Chews Chicken & Cheese Recipe ($) These treats are made from real chicken blended with cheddar cheese.
Other ingredients include potato flour, vegetable glycerin, cheddar cheese, natural smoke flavor, salt, mixed tocopherols, and rosemary extract.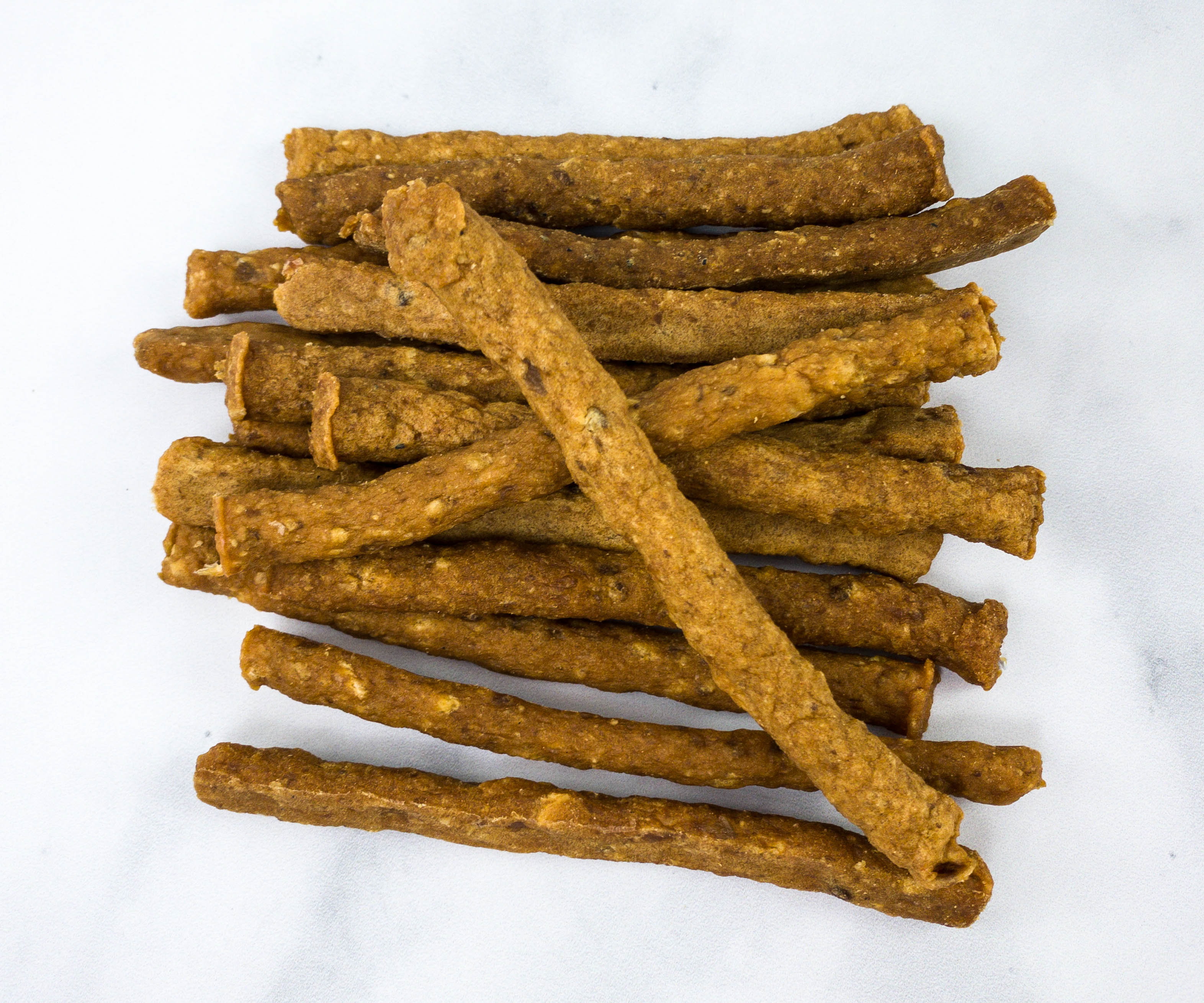 The crunchy stick treats can be served as is, or broken into smaller pieces for easier snacking!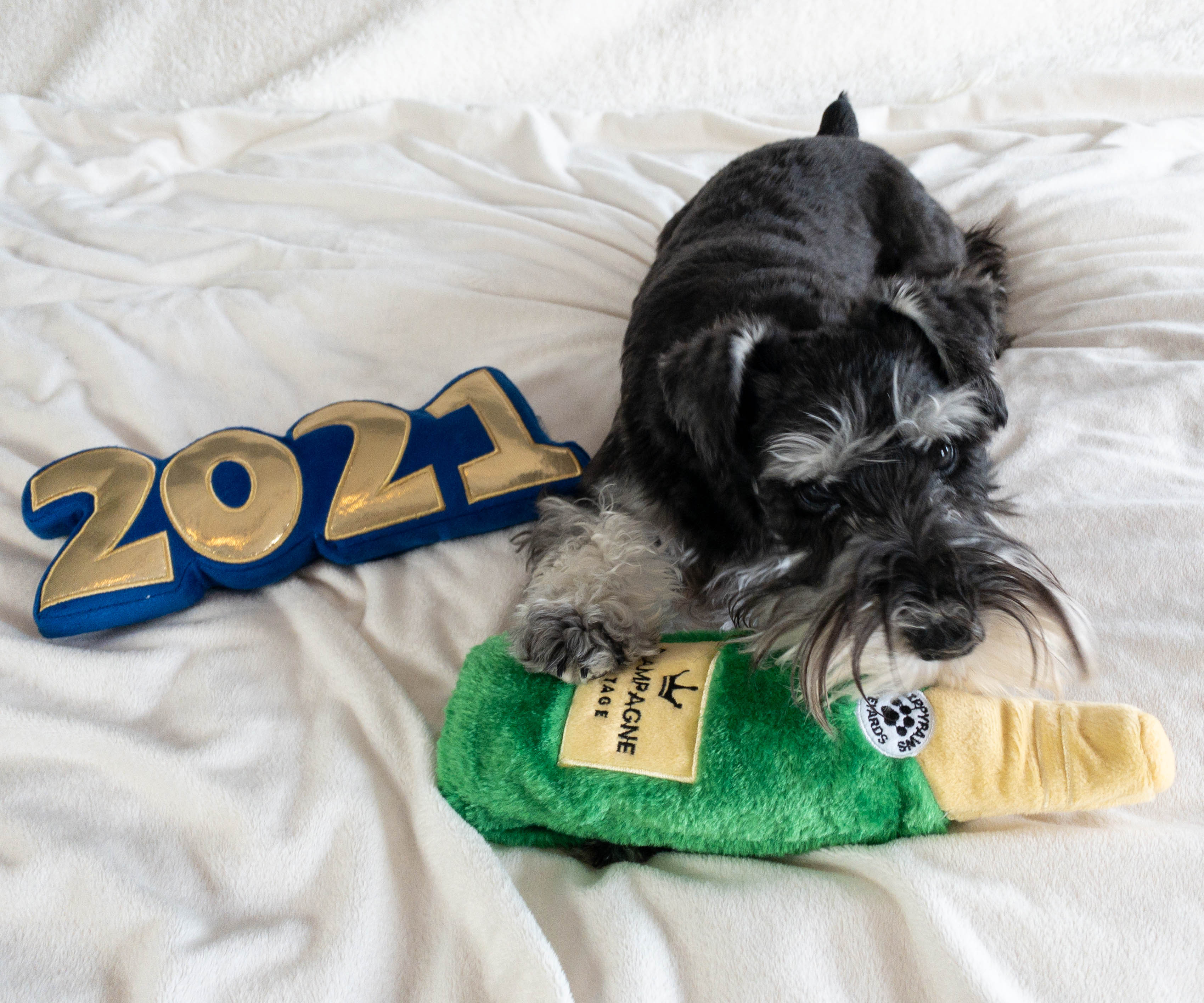 Here's Buffy enjoying her new toys!
It's Buffy's first Dog Parties box and it didn't disappoint! It includes 2 gourmet cookies with frosting, plus a bag of stick treats made with chicken and cheese. Buffy loved munching on both of them! Of course, the box also includes fun toys for dogs. Both are well made and so far they have held up well to lots of squeaking and chasing. They can even be used as photo props since they are themed! Overall, this is a good subscription choice if your dog loves cookies and you want to get them other fun items as well!
What do you think of the Dog Parties box?