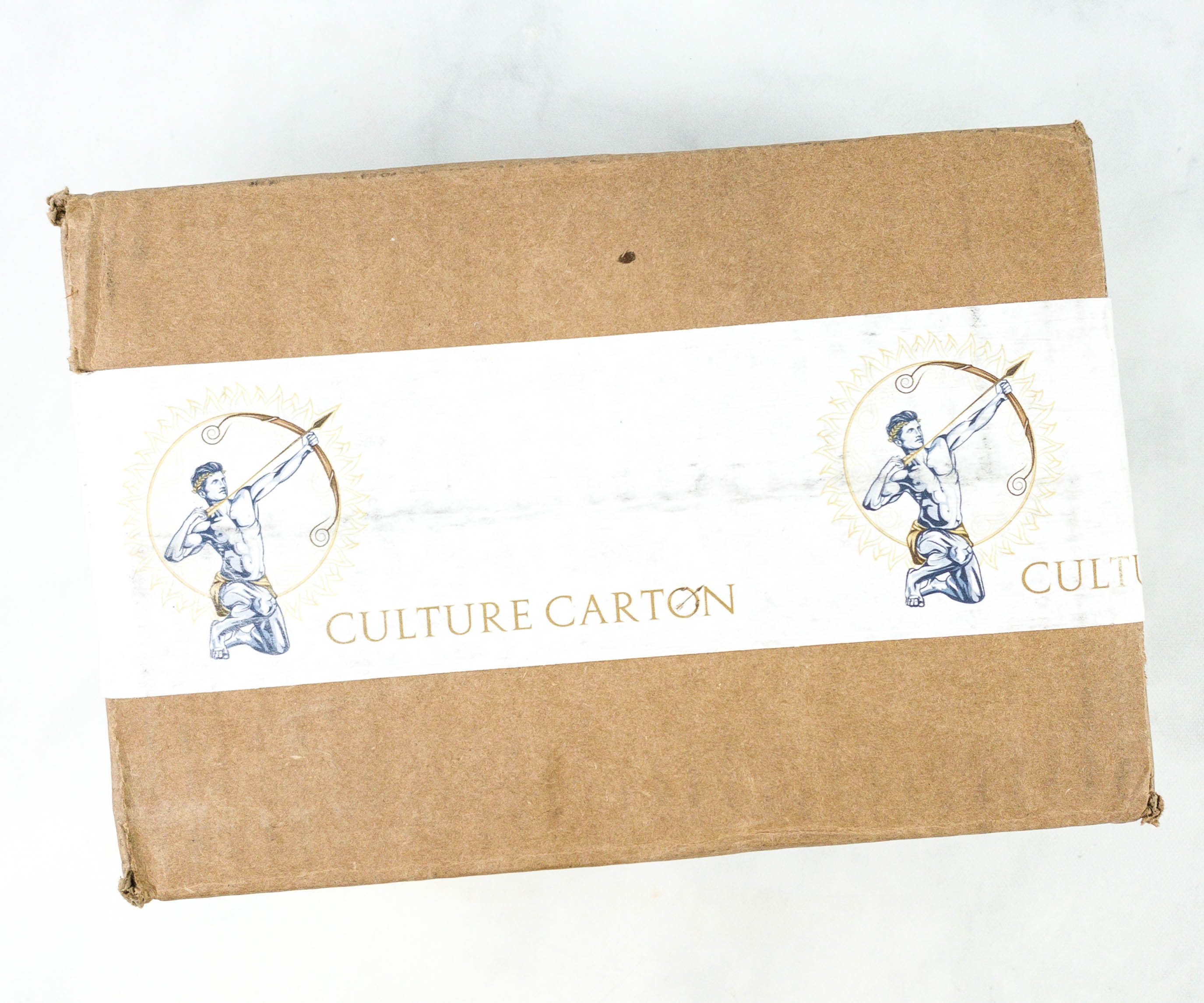 Culture Carton is the subscription box for men that embraces themes relating to self-improvement. Whether it be improving one's mind, health, style, or career, this box is for the man who wants to go above and beyond, not being content to be just ANY man. It is for him who wishes to strive toward a more cultured and sophisticated self. Among the items in the box is a book that a cultured man would want in his growing library, along with select accessories curated around a monthly theme related to improving some aspect of one's self.
There are 3 box options: Culture Carton Standard (men's lifestyle items + book, $45 per month), Culture Carton Essential (lifestyle items only, $35 per month), and Book Club (book only, $16 per month). This is the review of Culture Carton Standard.
DEAL: Get 10% off your first box. Use coupon code HELLOSUB.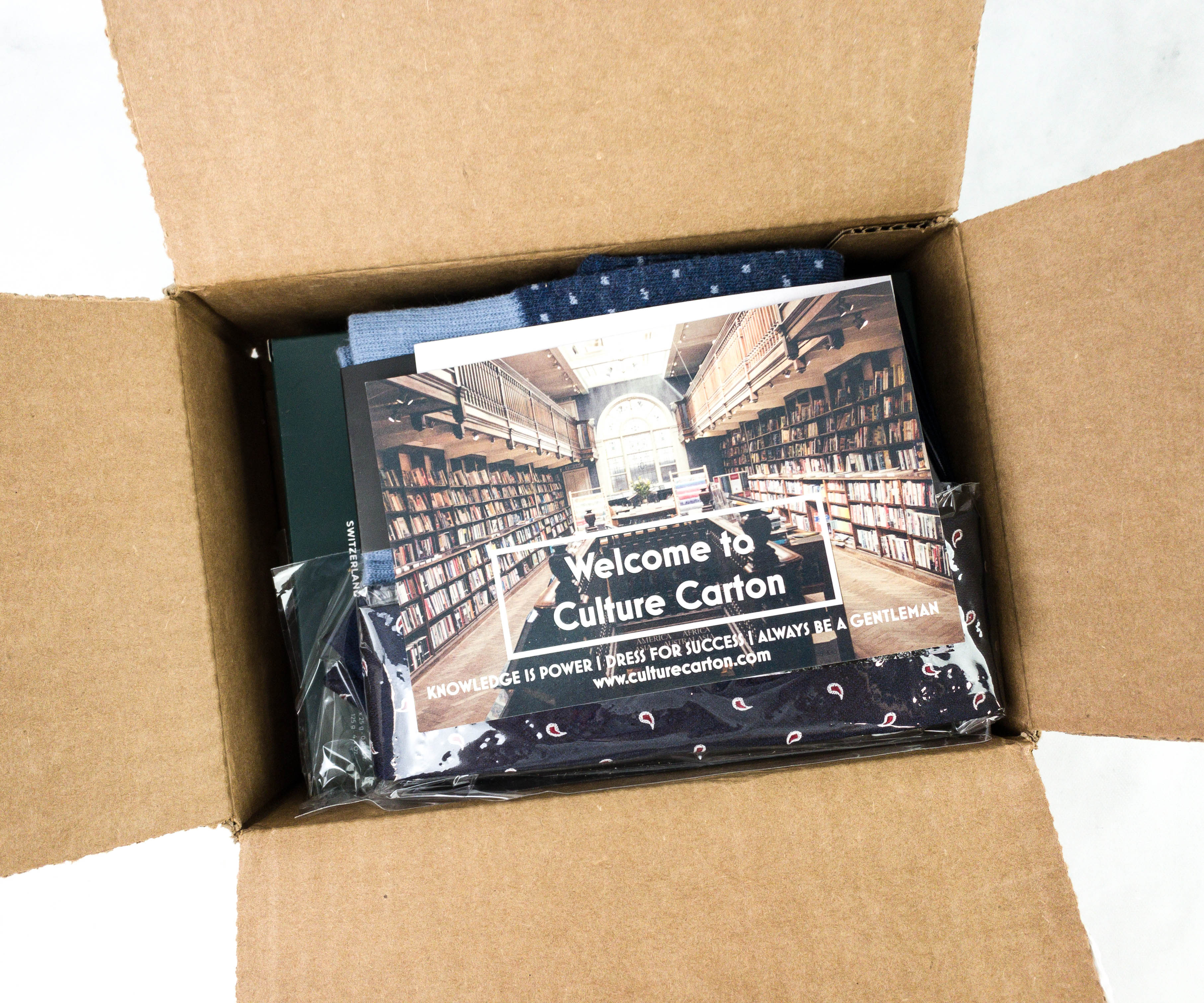 A card sits on top of the items in the box.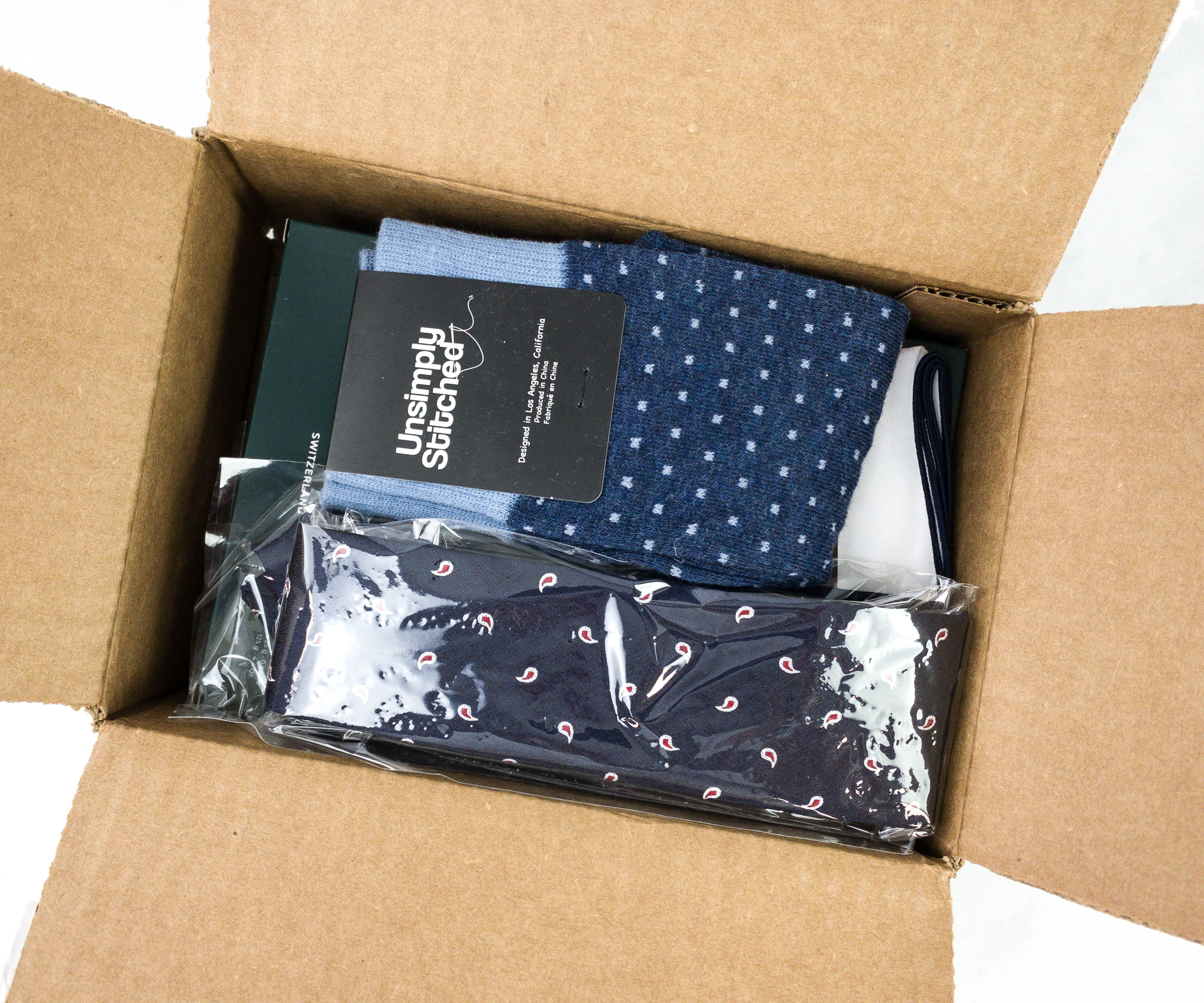 Everything was well-packed in a brown box.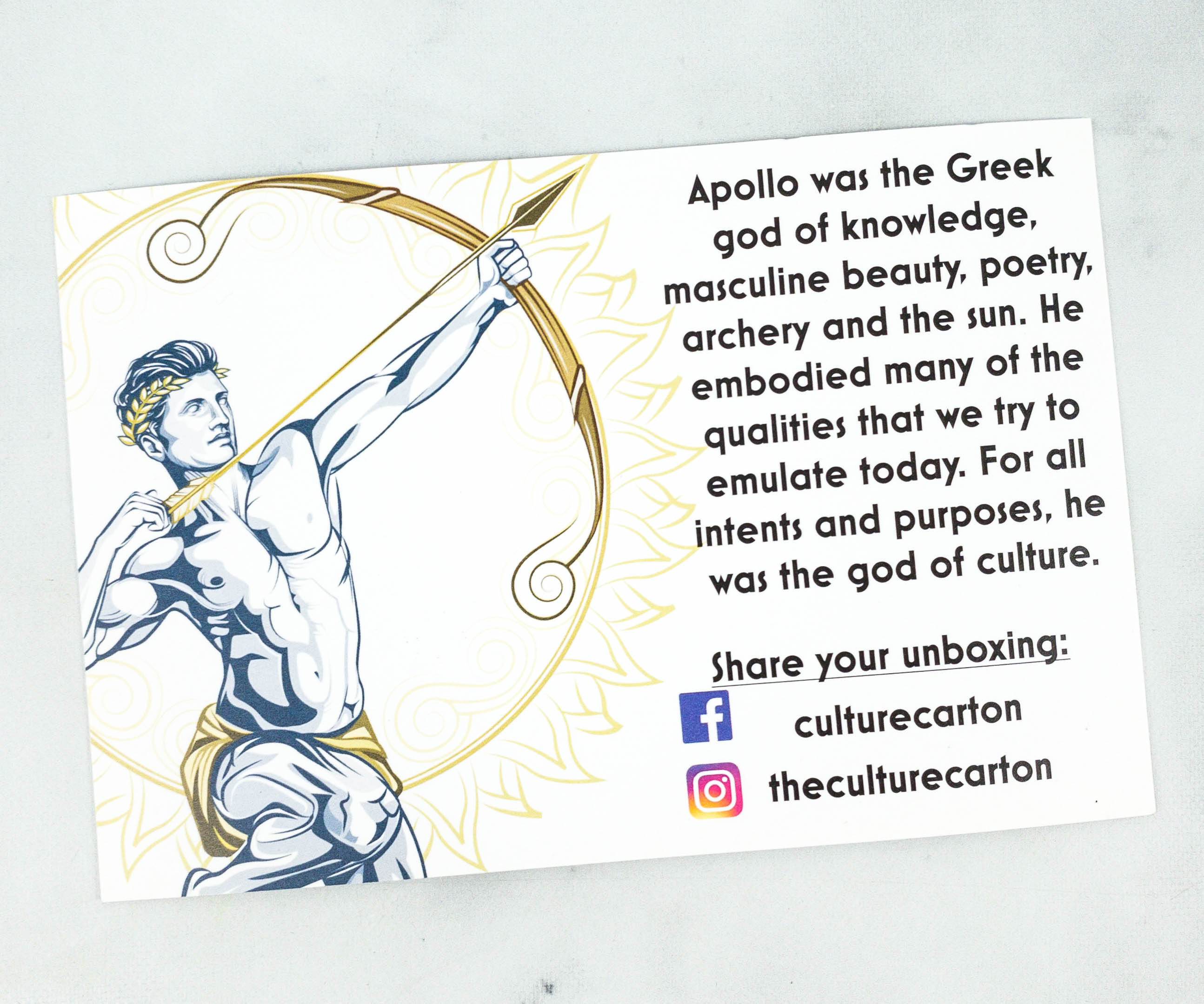 Apollo is the inspiration for the curation of this subscription box.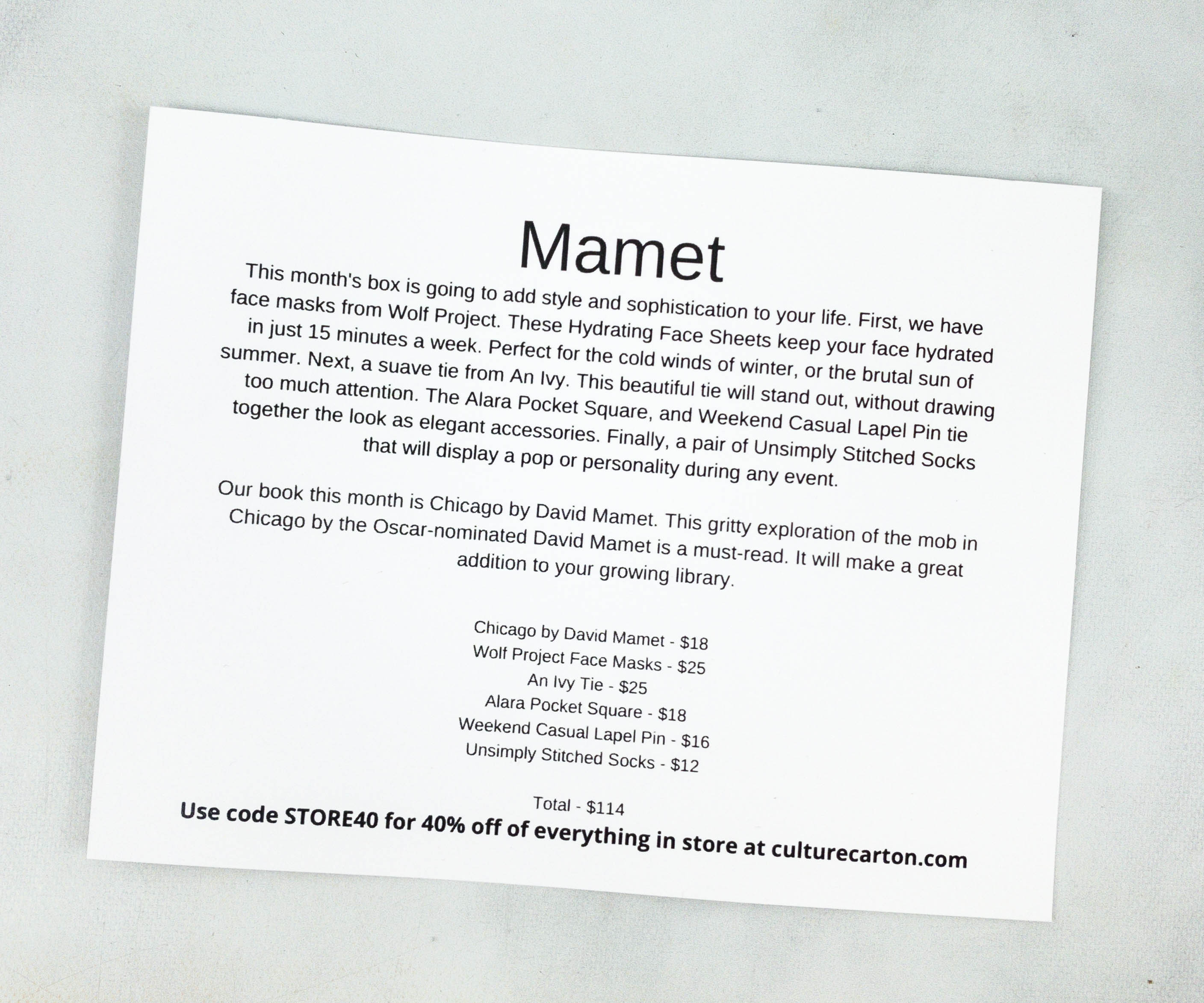 The theme title is a reference to the author of this month's literary selection. The December 2020 theme is Mamet!
A beautiful scenery is featured at the back of the card!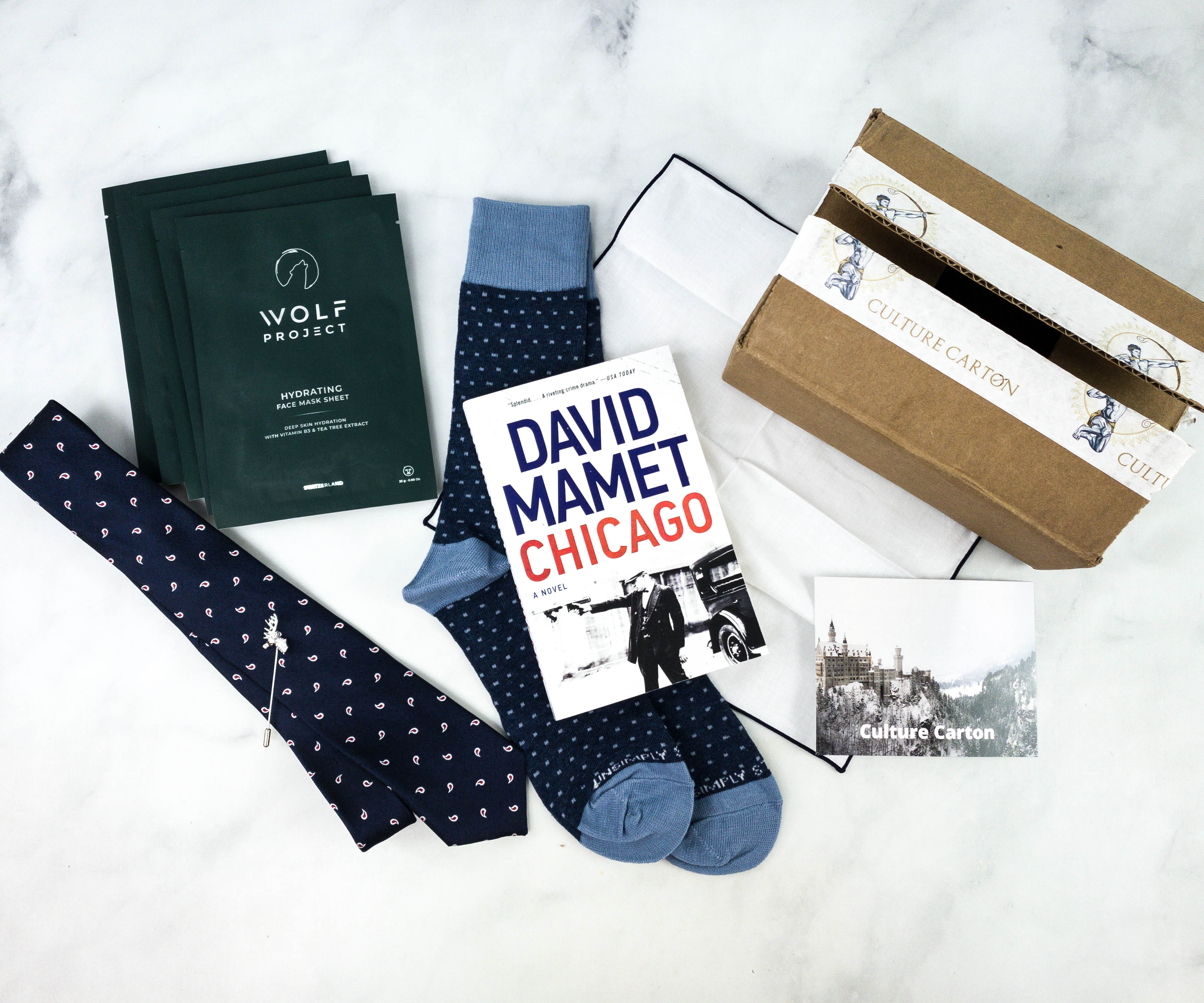 Everything in my December 2020 Culture Carton!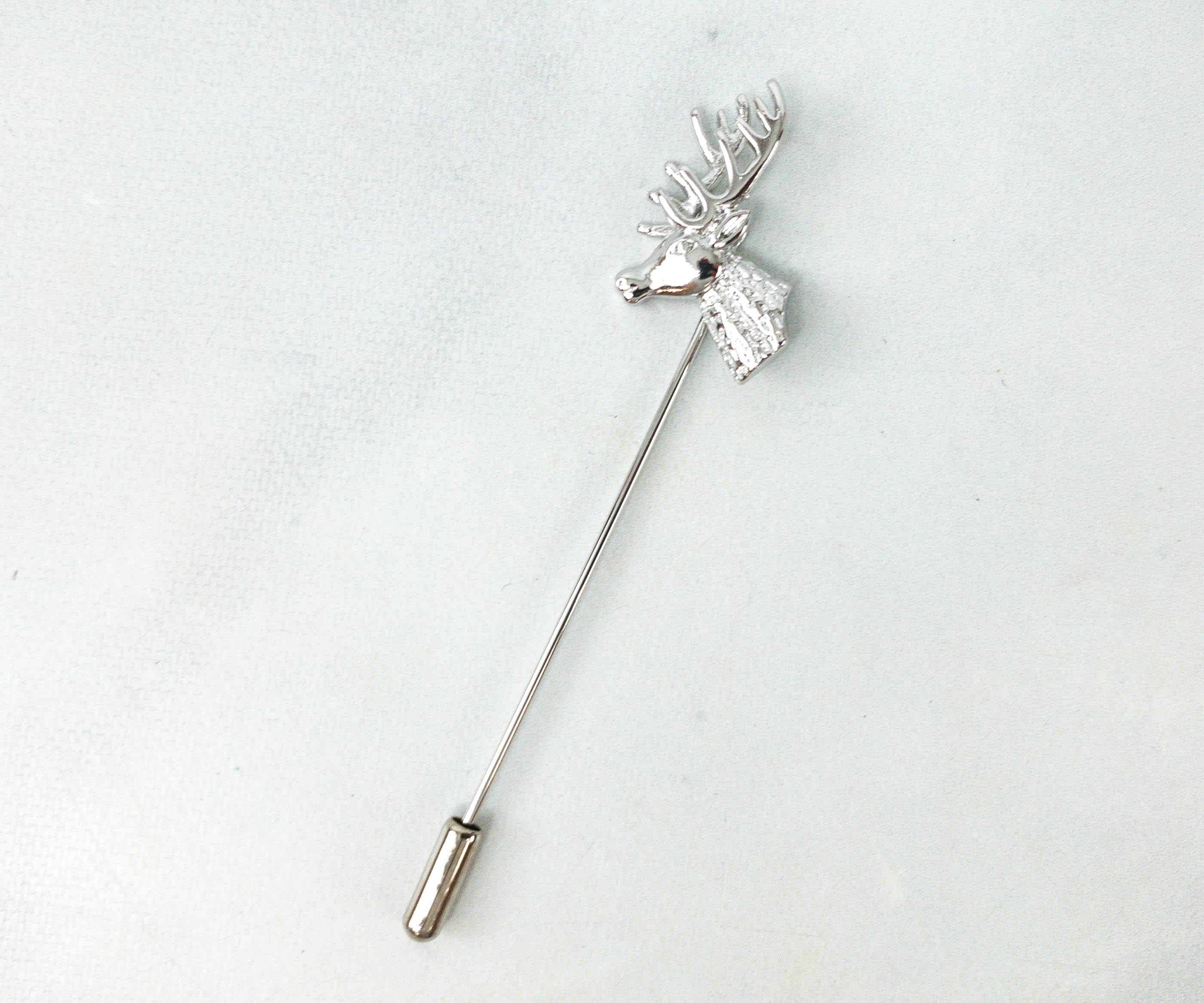 Weekend Casual Lapel Pin ($16) It's a silver-colored lapel pin featuring an elk head on one end. Wearing this is an easy way to add flair to my formal looks!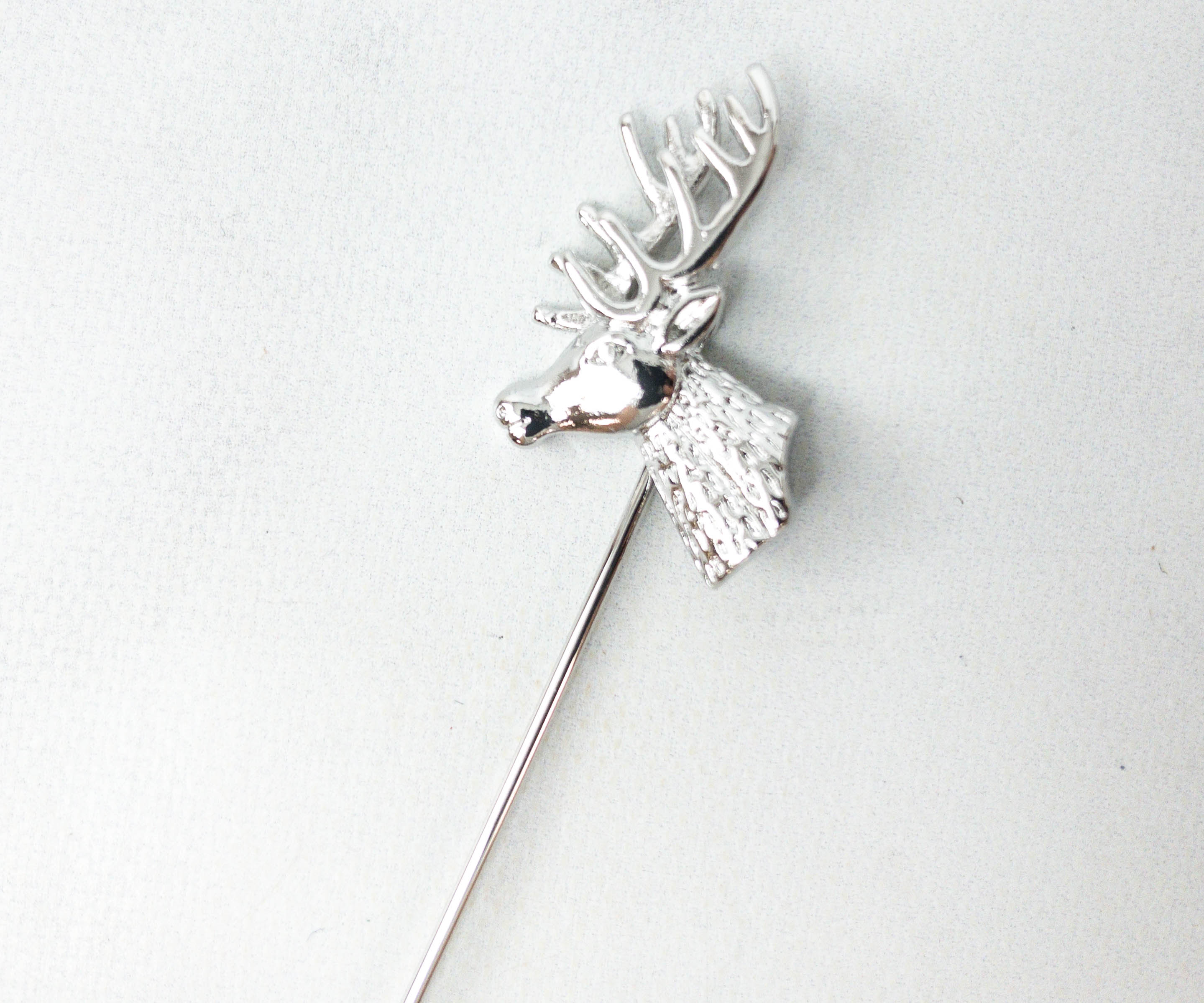 Here's a closer look at the lapel pin design. It's elegant and sophisticated!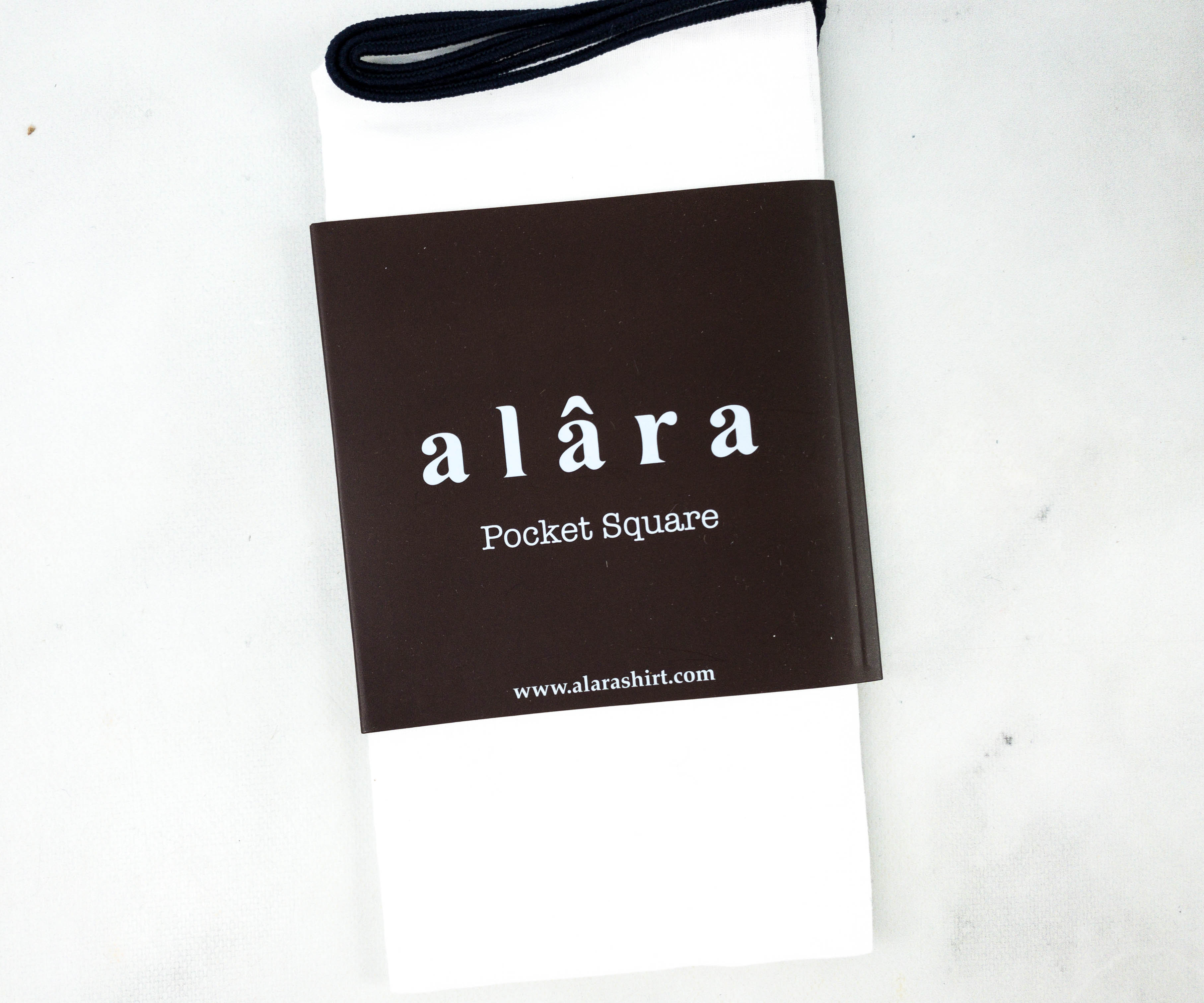 Alâra Pocket Square ($18) They also sent a minimalistic pocket square to go with my new lapel pin.
I like the soft and smooth fabric used to make this pocket square. It also has reinforced edges that add more character to this piece.
Unsimply Stitched Socks ($12) This pair of socks is another great addition to my collection. They are comfortable to wear because they're soft and the thickness is just right.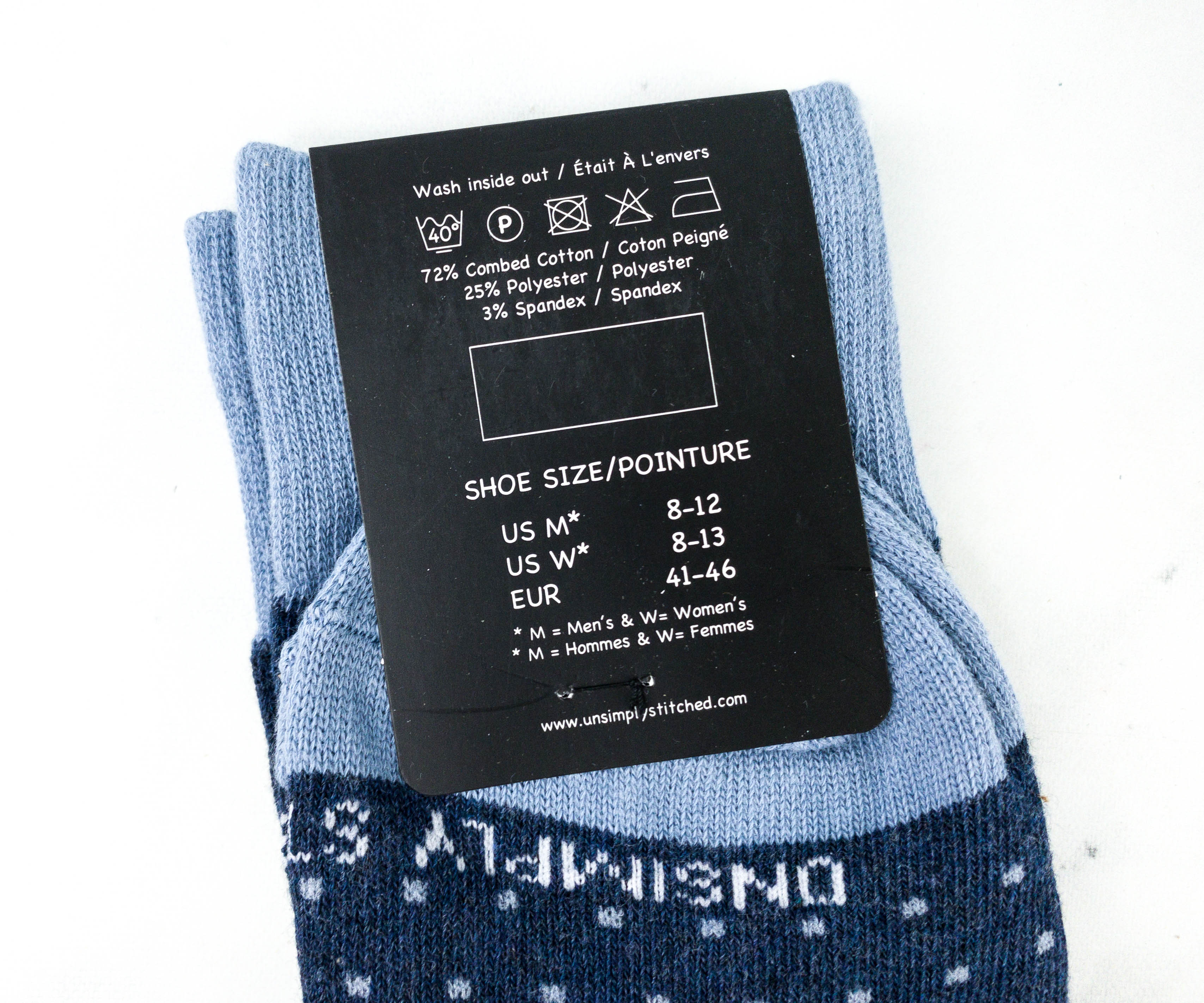 It's made from 72% combed cotton, 25% polyester, and 3% spandex. It fits US men's sizes 8-12.
I like the socks' blue color scheme. The toes, heels, and cuffs come in a light blue shade while the rest of the socks is in dark blue. There are also tiny blue squares all over!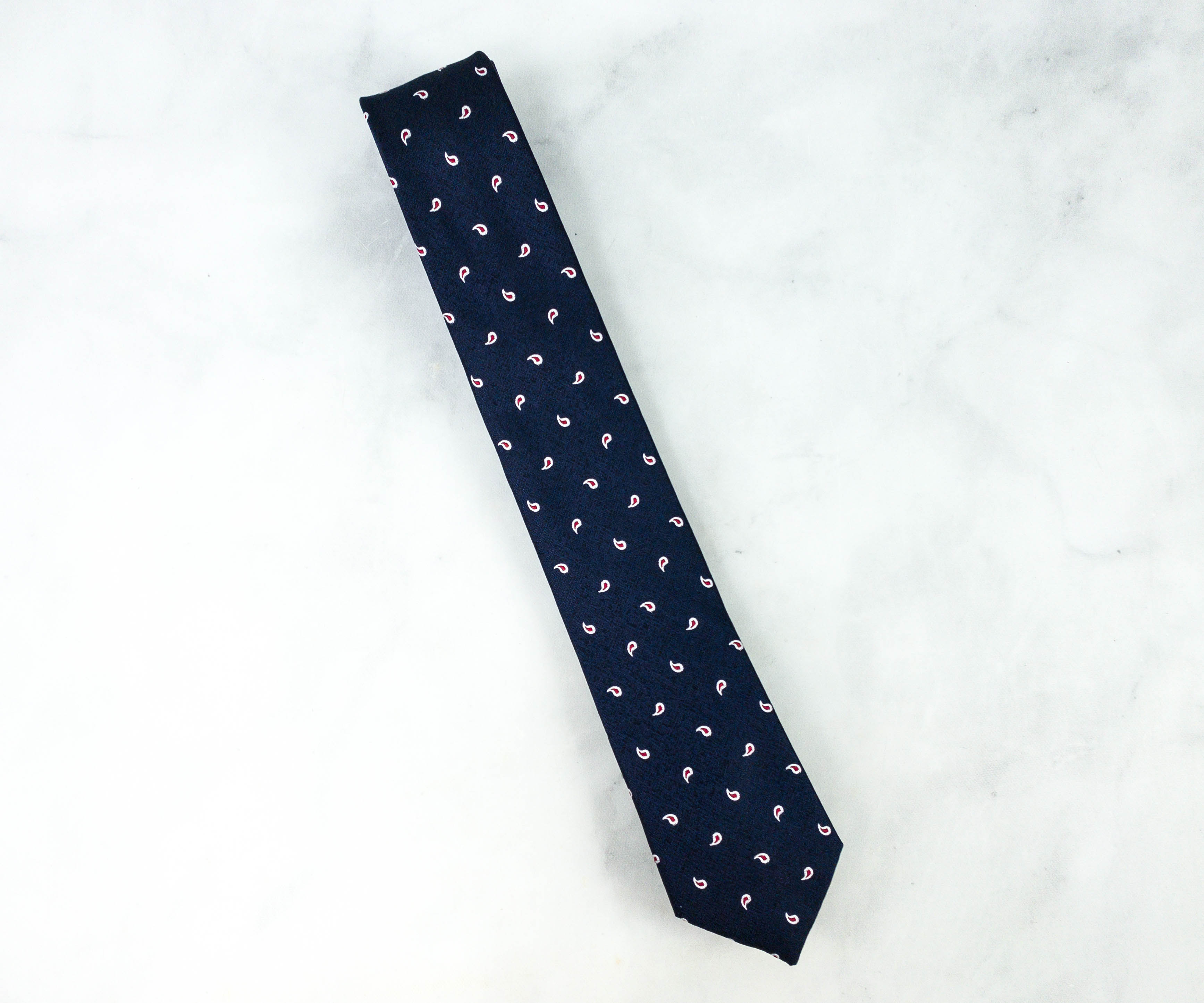 An Ivy Tie ($25) To match with the blue socks is this dark blue tie! It's pretty versatile because of its color and it's ideal for office wear and for business meetings as well.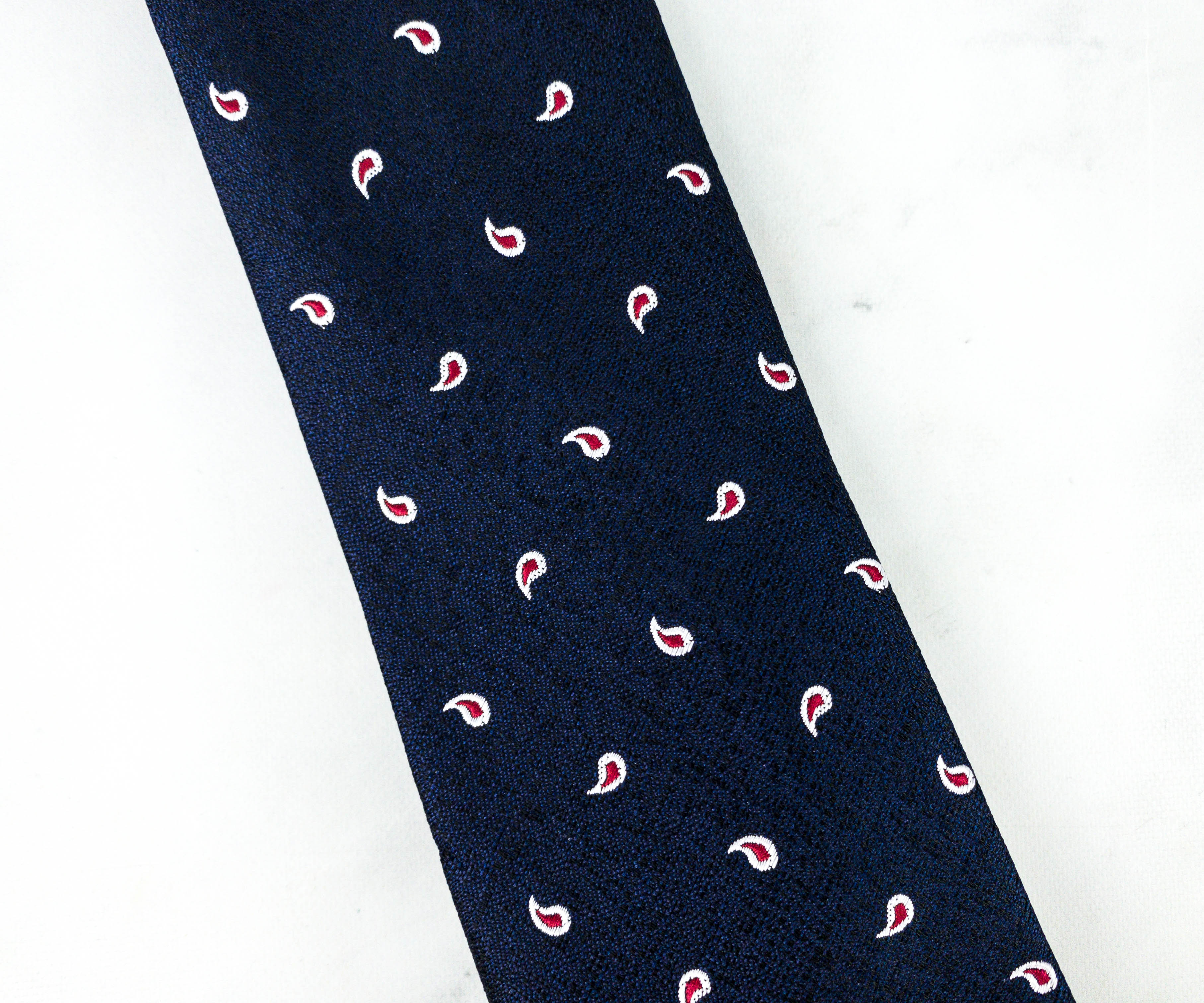 It has an embroidered paisley design that gives the tie a classic look!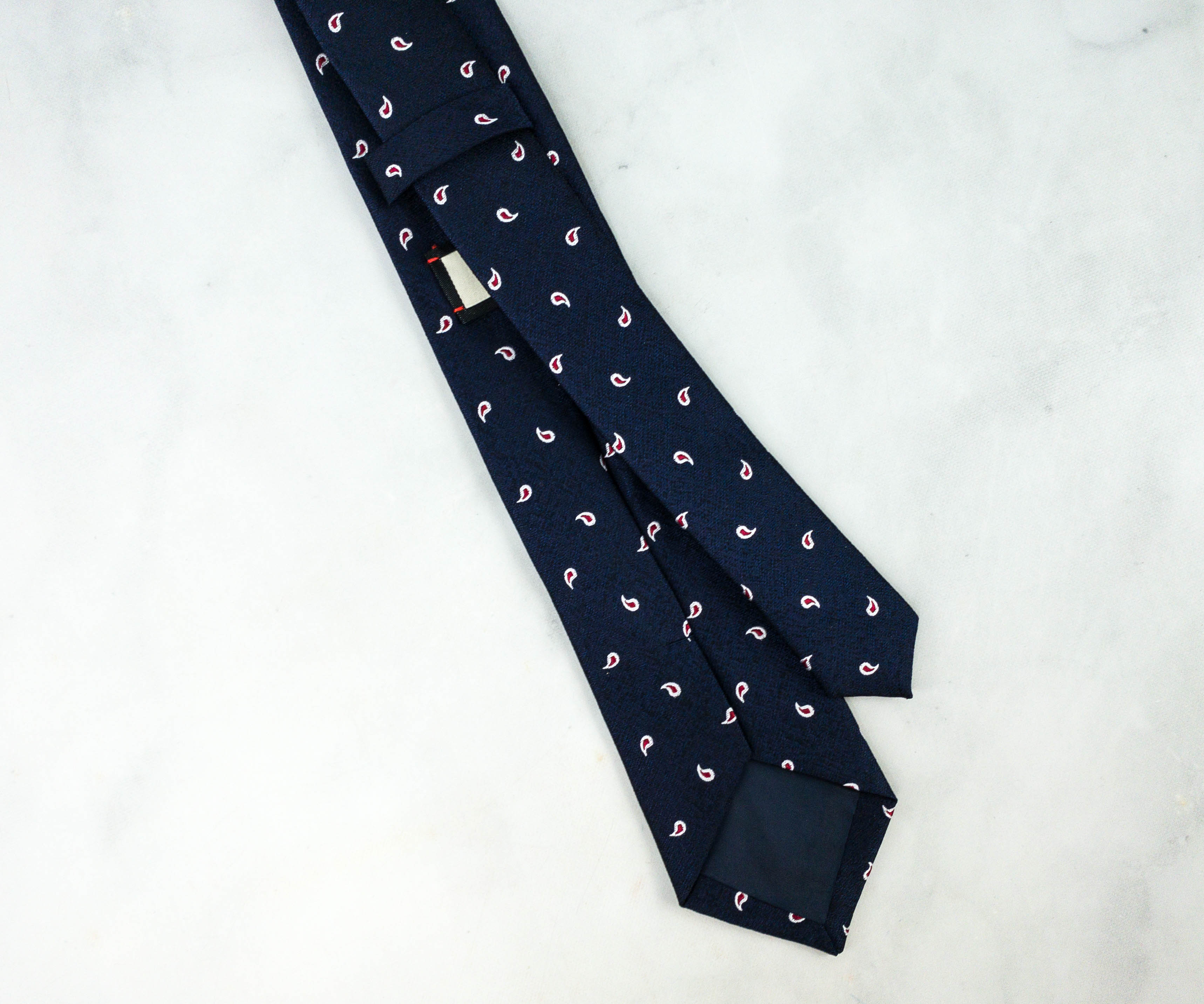 The design goes all the way to the back of the tie.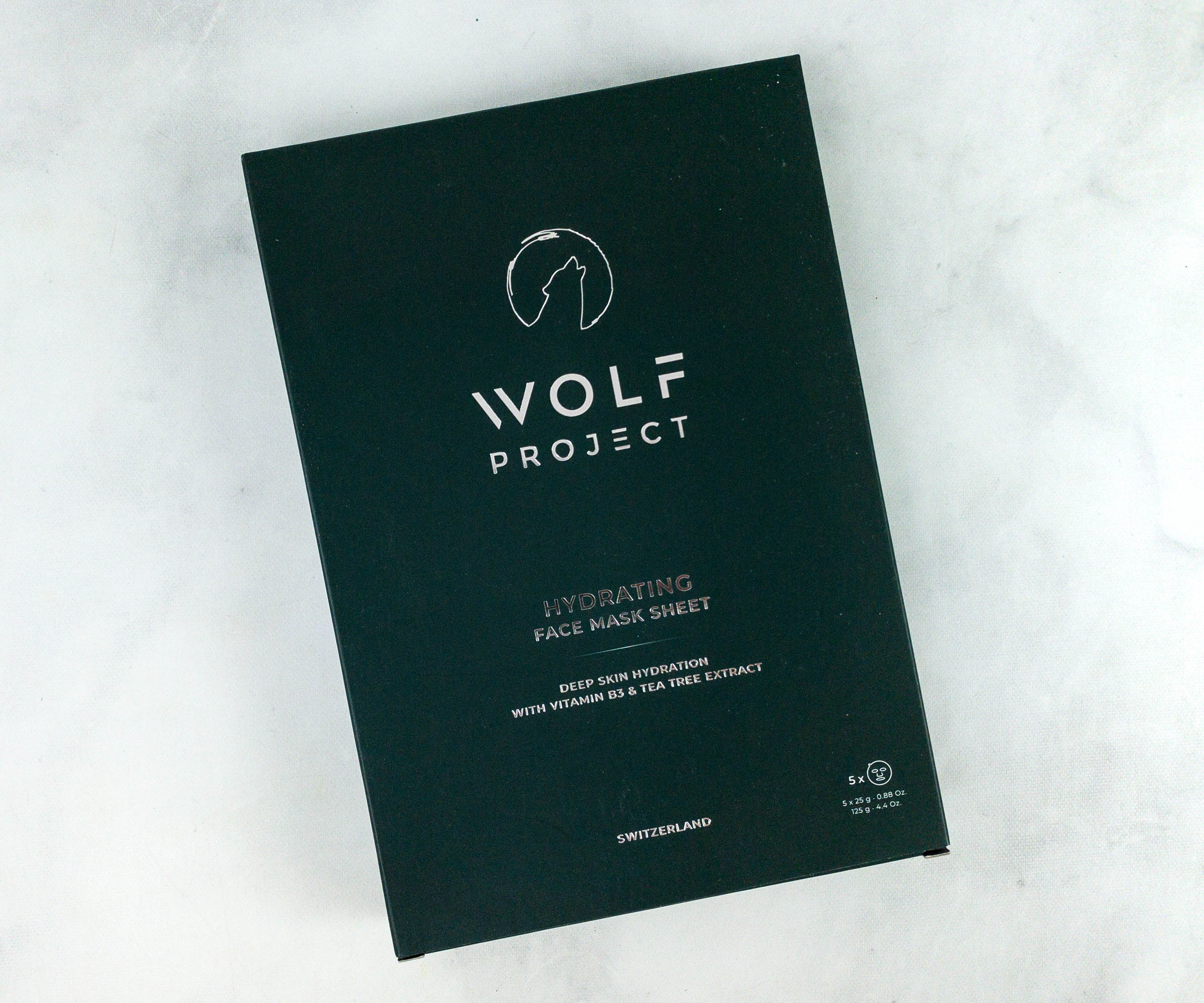 Wolf Project Face Masks ($25) A box of hydrating face mask sheet is also included in this month's box. Caring for the skin is just as important as how well we dress. This is a perfect item to add to my routine as it's easy to use.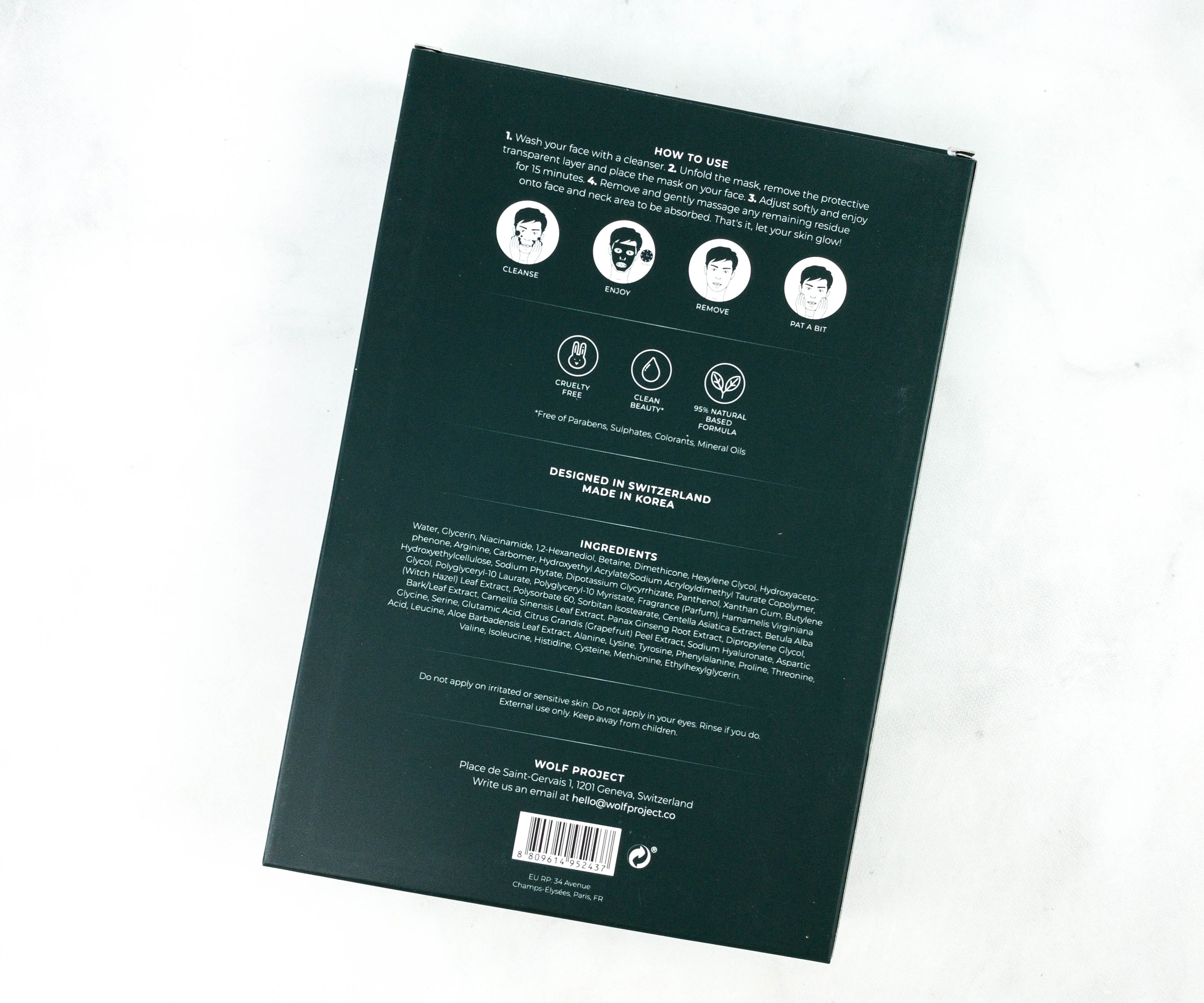 There are instructions on how to use the product at the back of its packaging. It's ideally used after cleansing and the mask should be applied for at least 15 minutes. Ingredients include vitamin B3 that regulates oil production and tea tree extract with anti-inflammatory properties.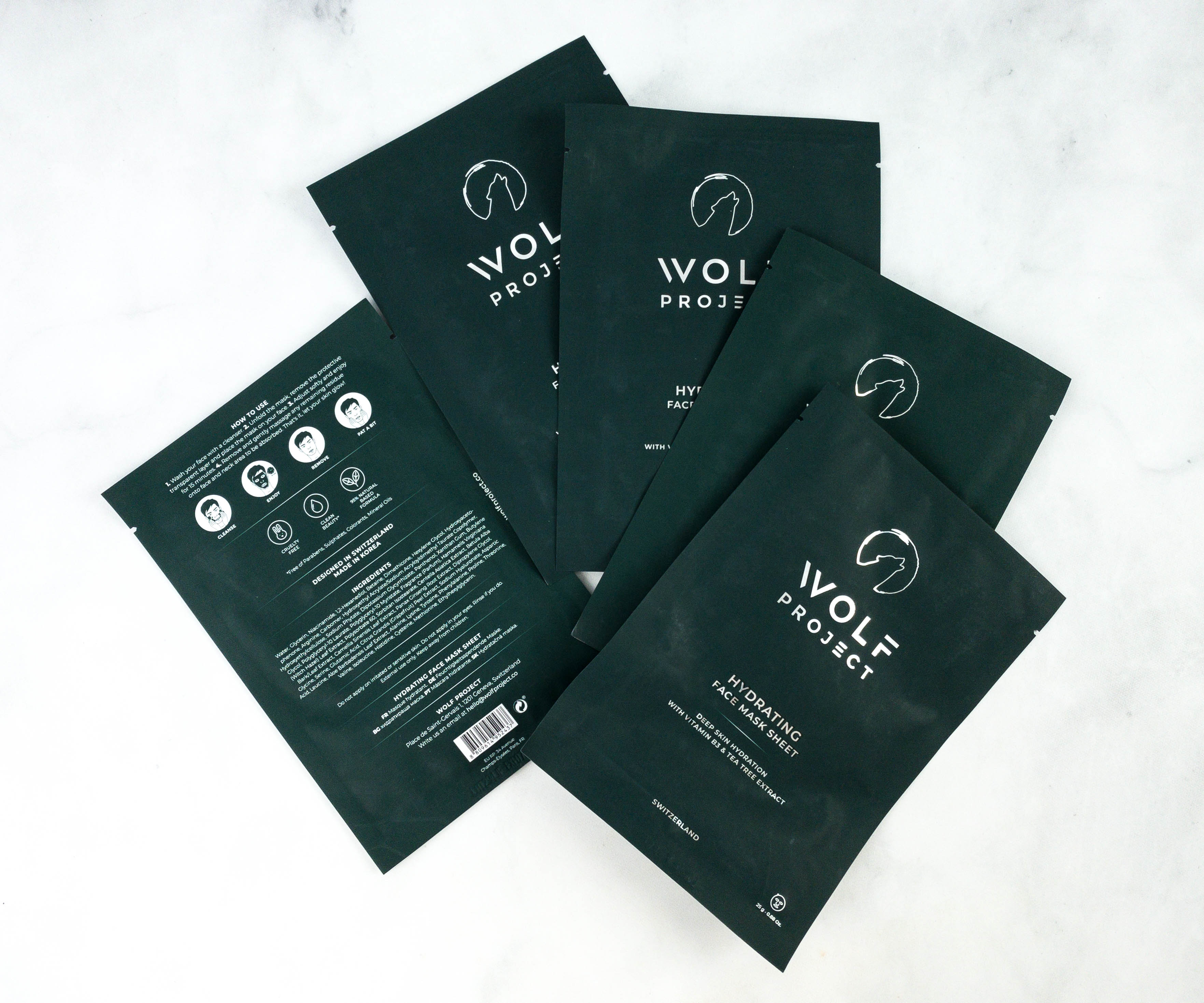 I received a total of 5 packs! I feel so refreshed after trying it out, and it was also moisturizing and soothing.
Chicago by David Mamet ($11.70)
A big-shouldered, big-trouble thriller set in mobbed-up 1920s Chicago―a city where some people knew too much, and where everyone should have known better―by the Oscar-nominated screenwriter of The Untouchables and Pulitzer Prize–winning playwright of Glengarry Glen Ross.

Mike Hodge―veteran of the Great War, big shot of the Chicago Tribune, medium fry―probably shouldn't have fallen in love with Annie Walsh. Then, again, maybe the man who killed Annie Walsh have known better than to trifle with Mike Hodge.

In Chicago, David Mamet has created a bracing, kaleidoscopic page-turner that roars through the Windy City's underground on its way to a thunderclap of a conclusion. Here is not only his first novel in more than two decades, but the book he has been building to for his whole career. Mixing some of his most brilliant fictional creations with actual figures of the era, suffused with trademark "Mamet Speak," richness of voice, pace, and brio, and exploring―as no other writer can―questions of honor, deceit, revenge, and devotion, Chicago is that rarest of literary creations: a book that combines spectacular elegance of craft with a kinetic wallop as fierce as the February wind gusting off Lake Michigan.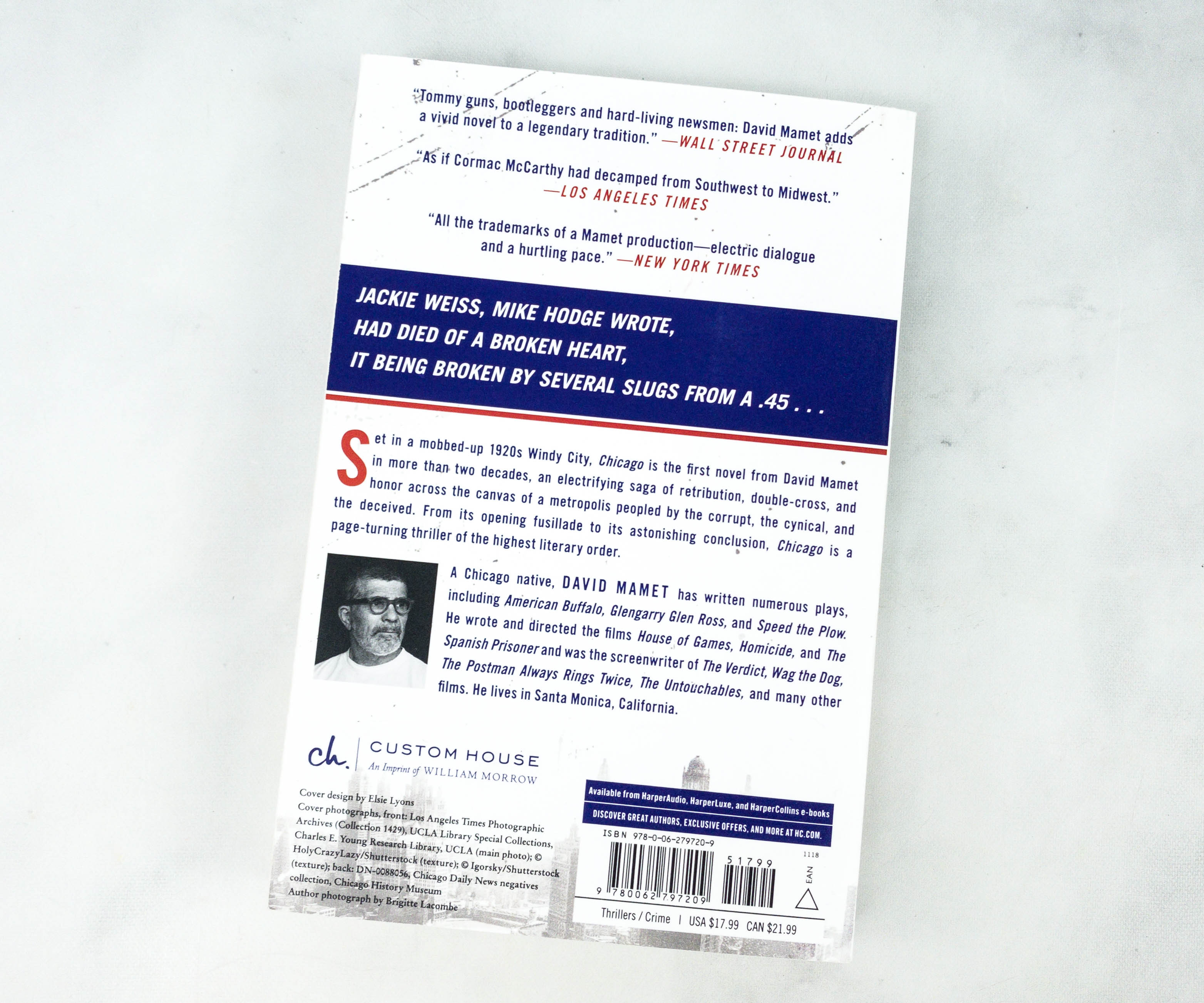 The back cover has a short summary of what the book is all about. It also has some information about the author.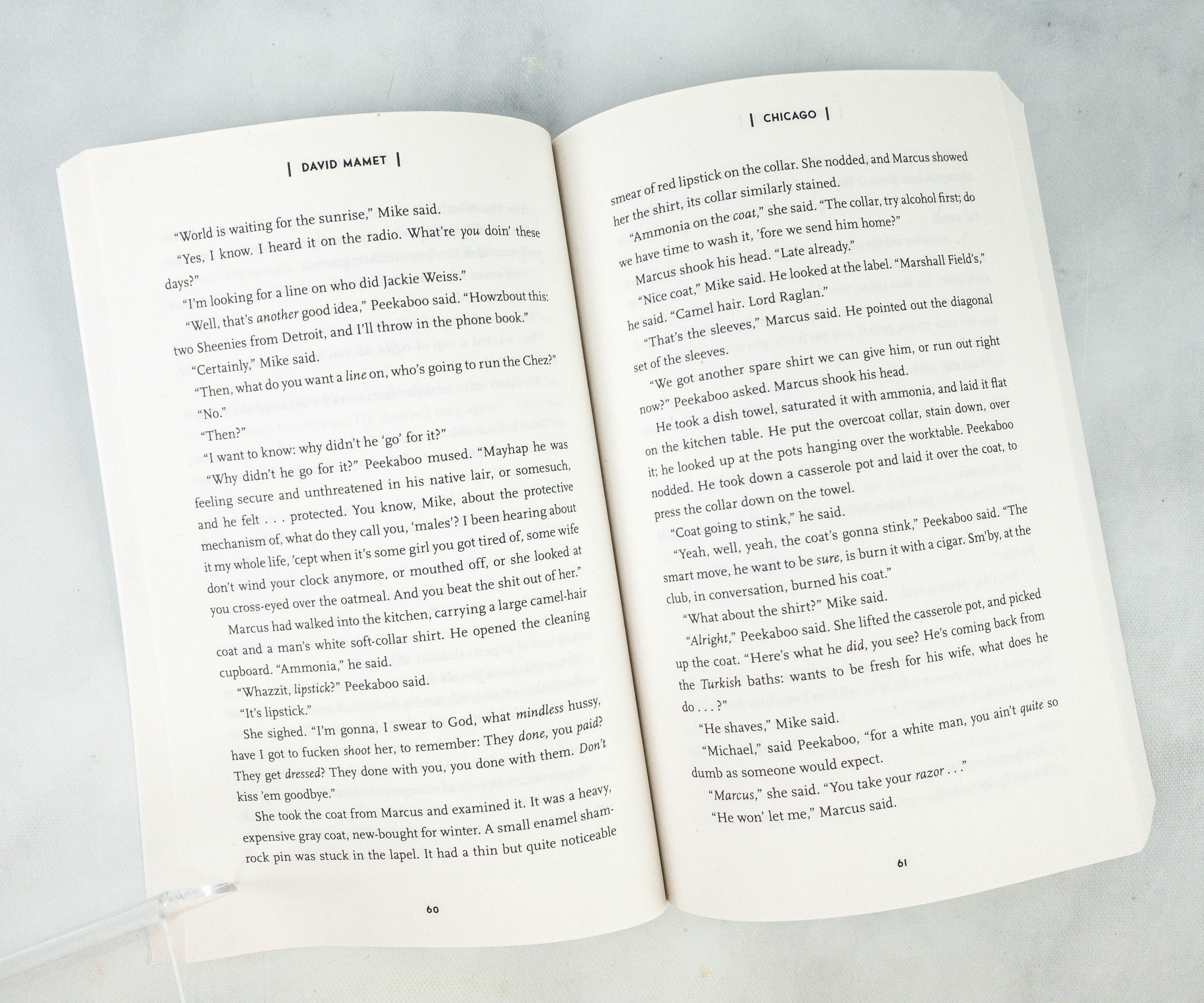 This is a great piece of historical fiction! It took place in Chicago during the 1920s. The protagonist is a journalist named Mike Hodge and I certainly enjoyed the conversations he had in the story with different kinds of people (and definitely a lot more than a Mamet drama)!
This month's curation of items has a relaxed feel! The accessories were simple but elegant, and they even threw in a box of premium hydrating face masks that I can use to keep my skin nourished in winter. My box also came with a book and I had a nice time reading it before going to bed. It's a well-written piece of historical fiction. The details are well fleshed-out that they seemed real. Overall, this subscription is a must try for men who want to improve in different aspects of life. The selection of items are well thought out, giving us something new to look forward to every month!
What's your favorite item this month?