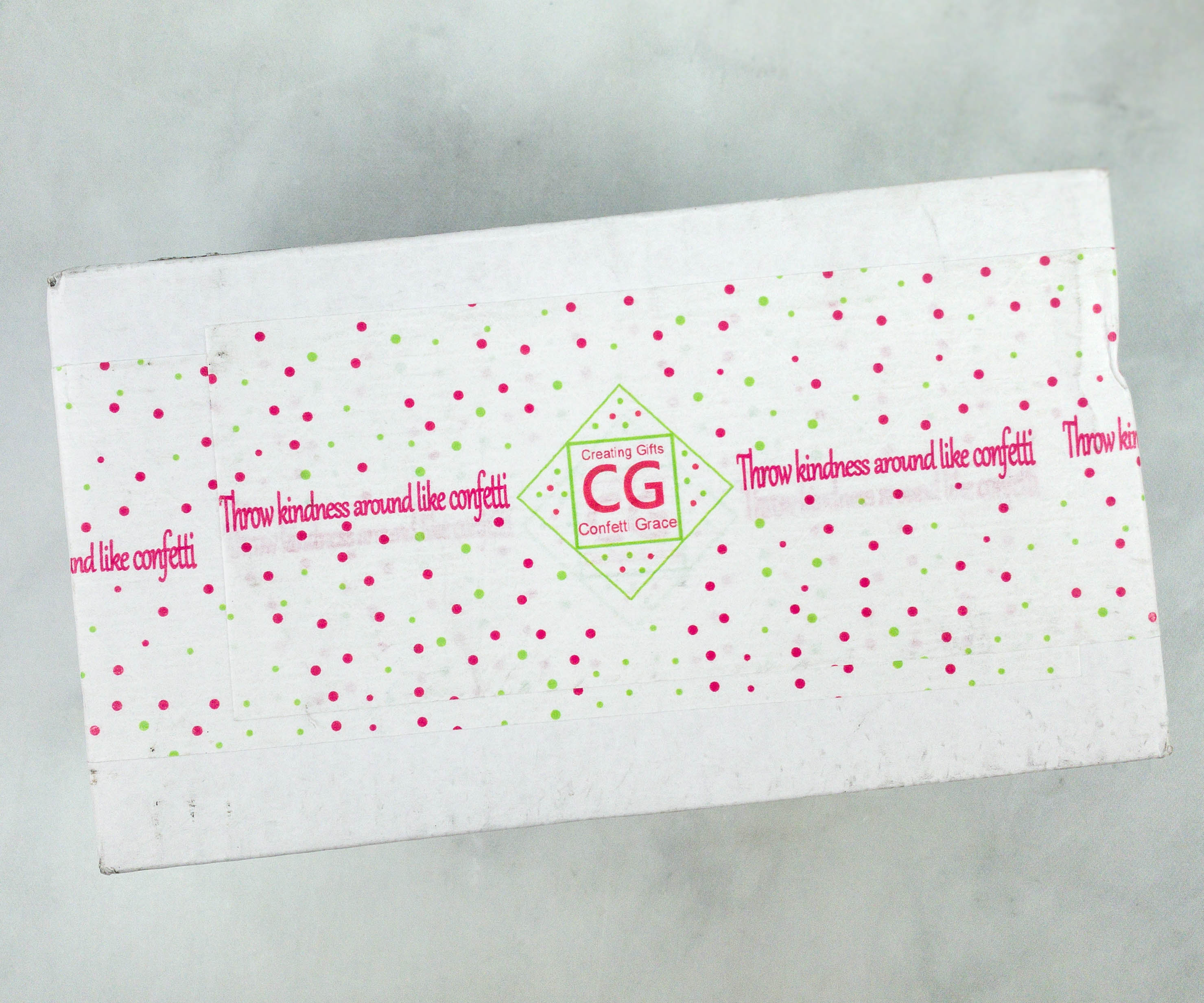 Confetti Grace is a craft subscription, and they now offer two kinds of boxes: the Original Confetti Grace Bi-Monthly Subscription ($28.95) and the Lil' Grace Monthly Box ($14.95). The bi-monthly box will still include 2 DIY projects, while the monthly boxes contain DIY projects in smaller in sizes but in the same quality. The idea behind here is to get to give one and keep one so you will be able to spread some happiness around you.
This is the review of the Lil' Grace Monthly Box!
DEAL: Get FREE Shipping on your first box! Use this link and use the coupon code CONFETTI5.
This month, the project is about making Mason Jar Snow Scenes!
The materials were wrapped in tissue paper.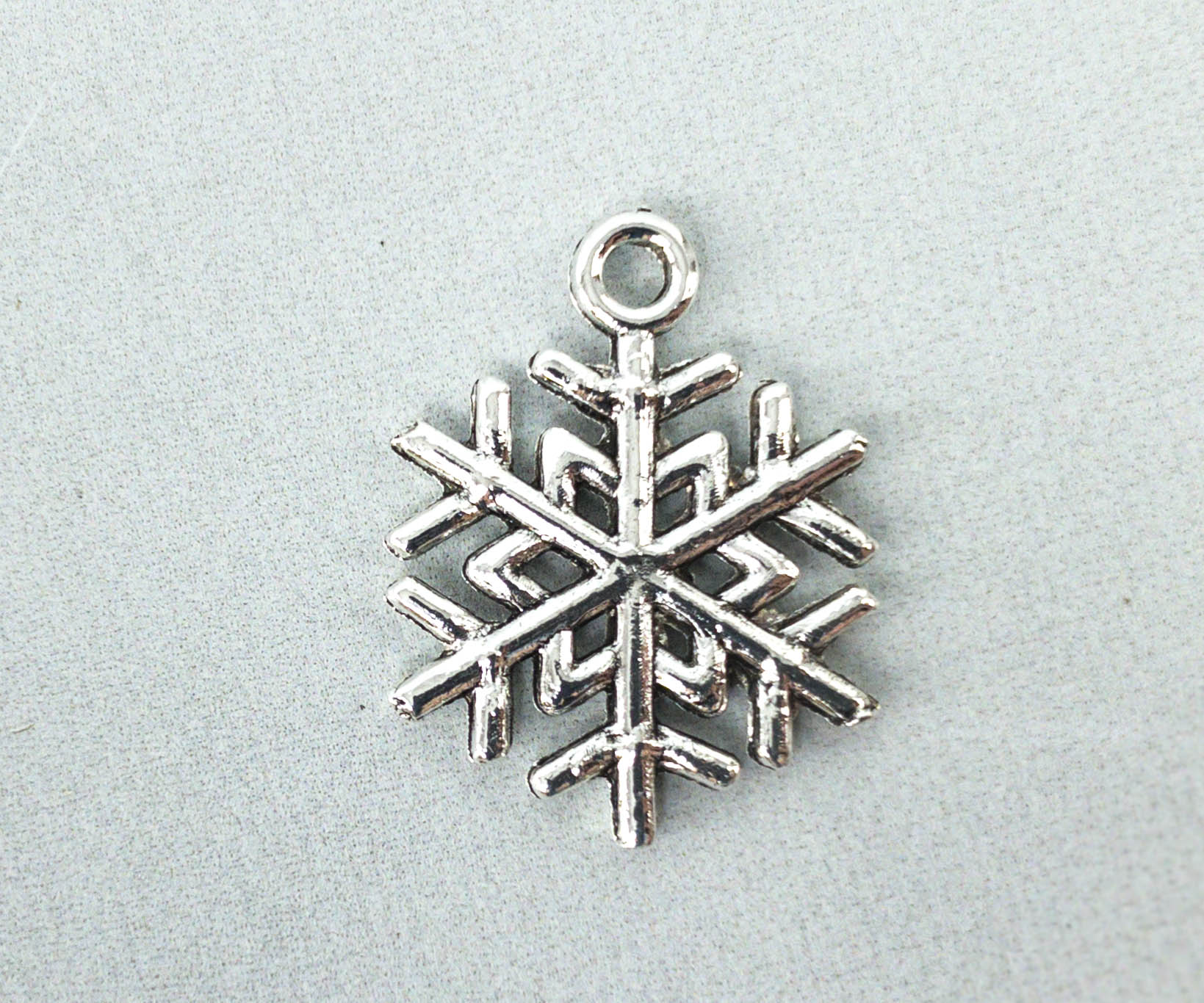 They also sent a small snowflake charm!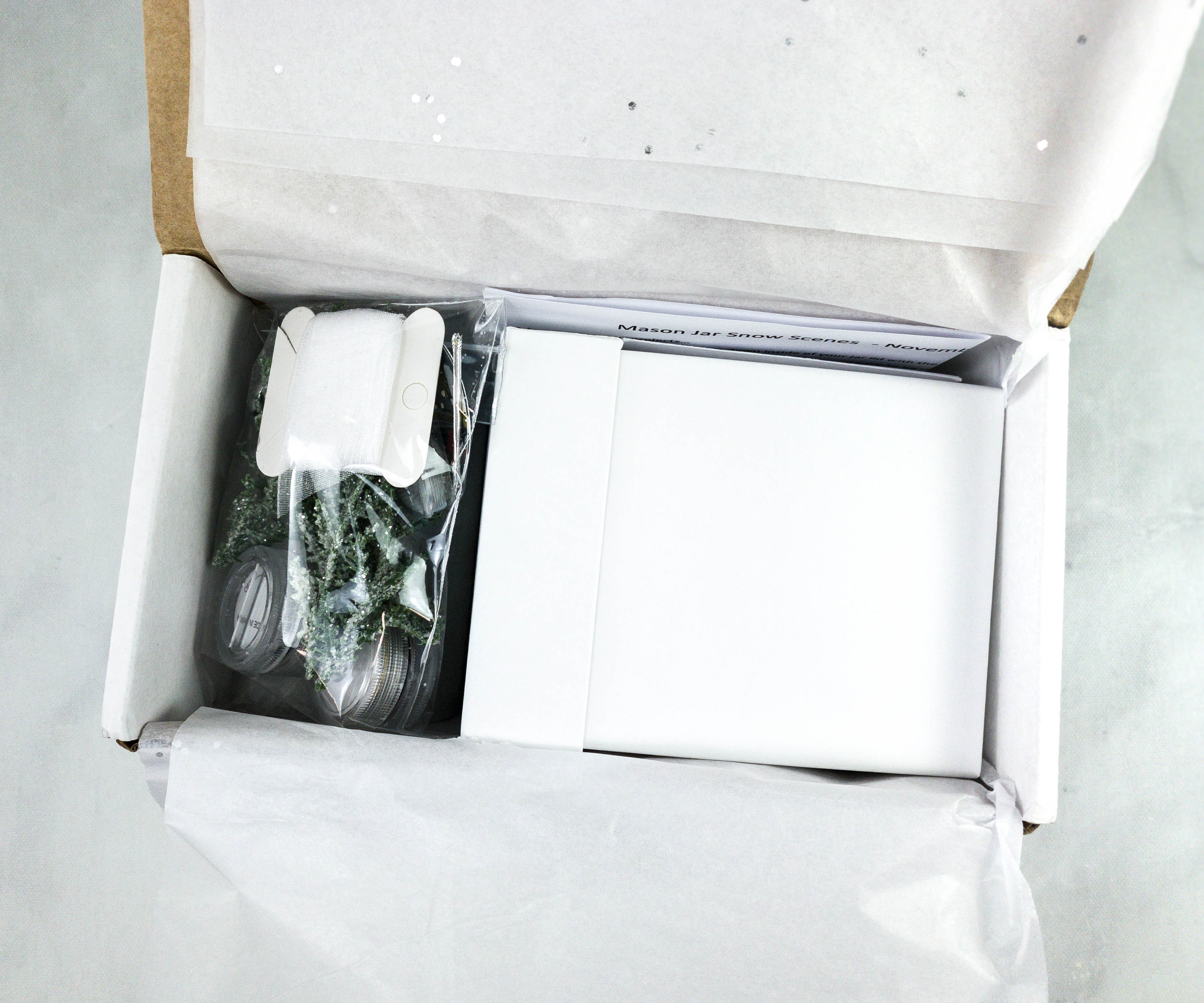 Everything was well-packed. Some materials came in plastic pouches.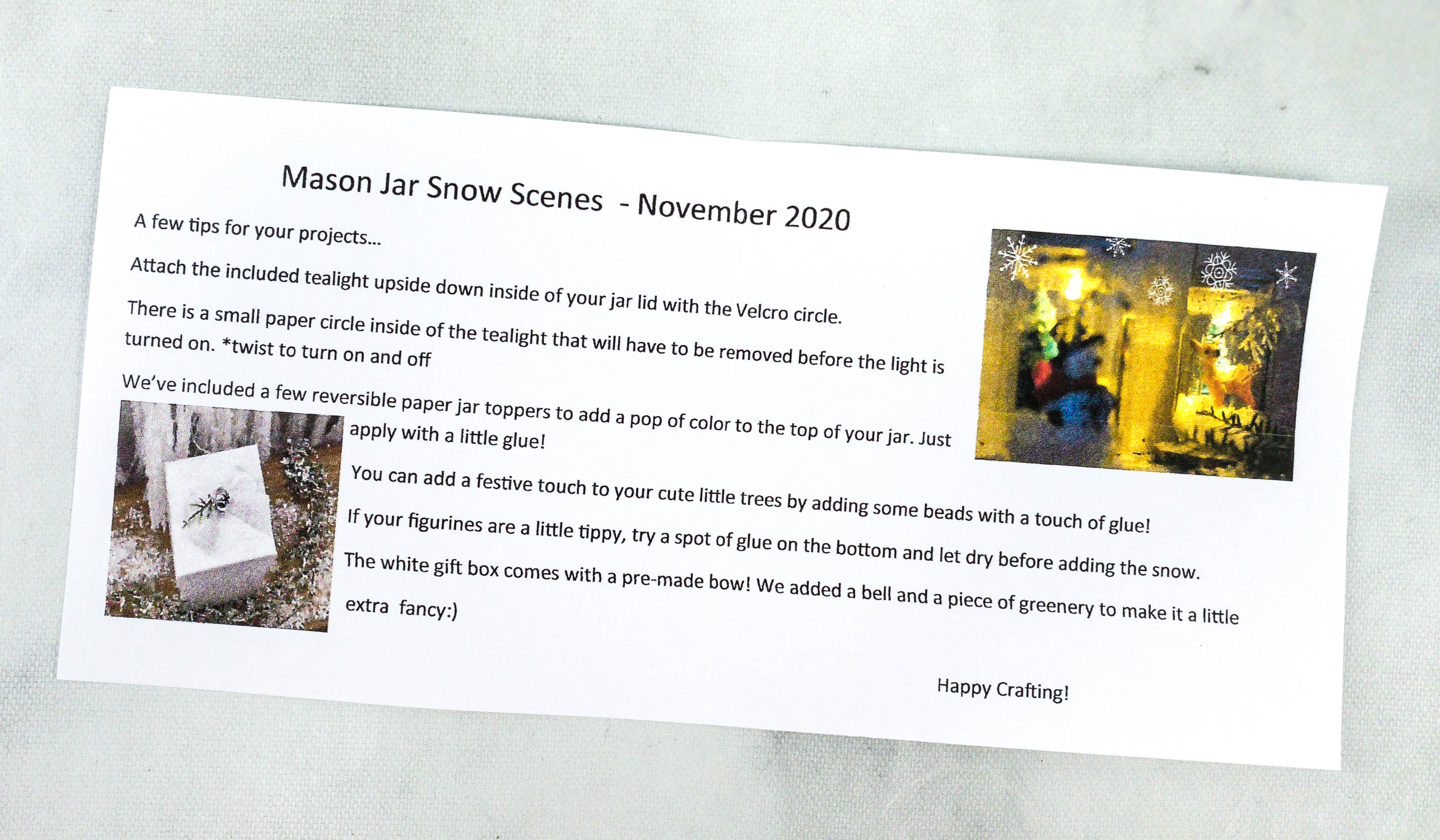 Here's the project sheet! They didn't provide a lot of details unlike the previous projects, but it's pretty self-explanatory.
Everything in my box!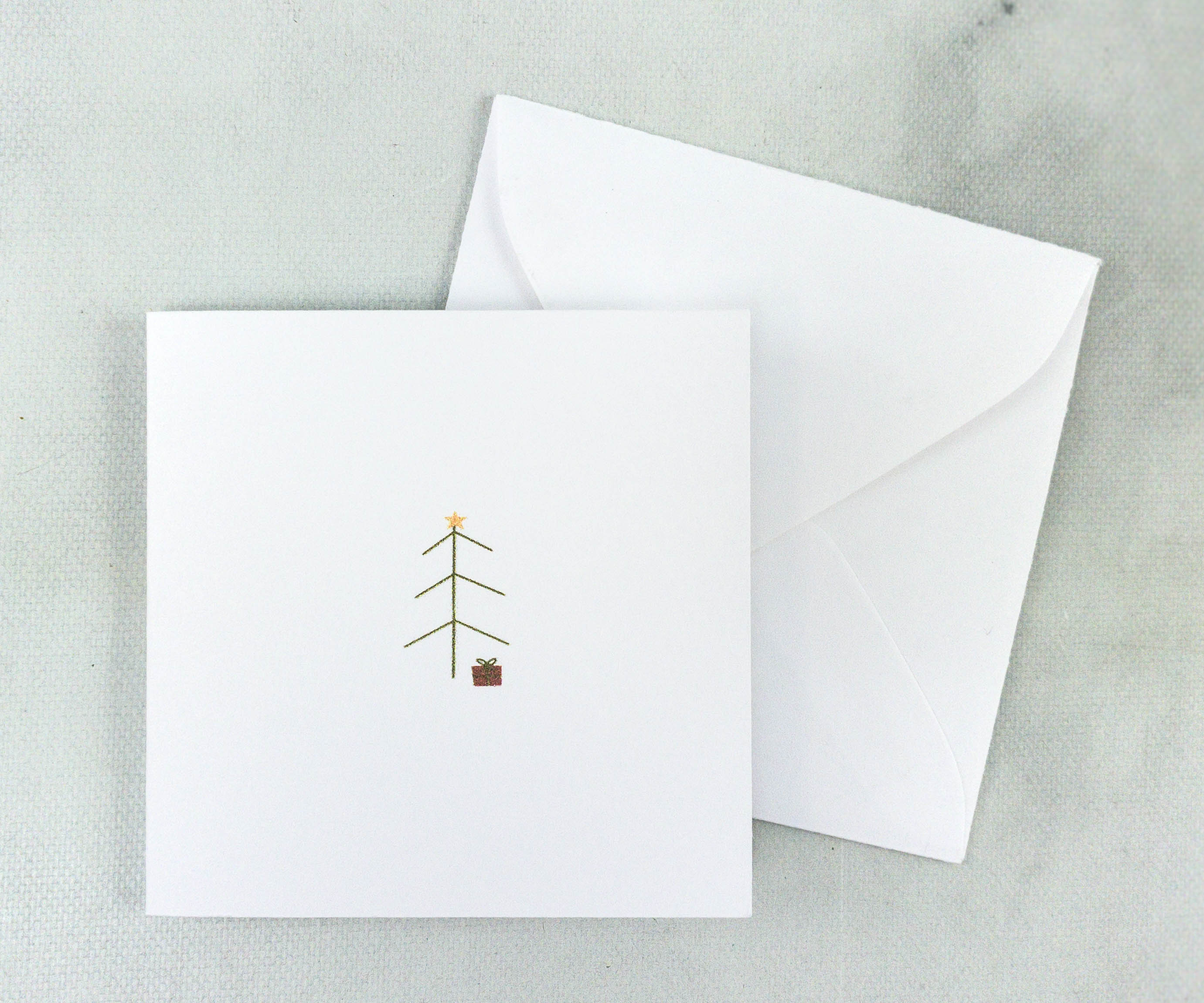 This card can be used if you want to gift your finished project.
It also comes with a white envelope.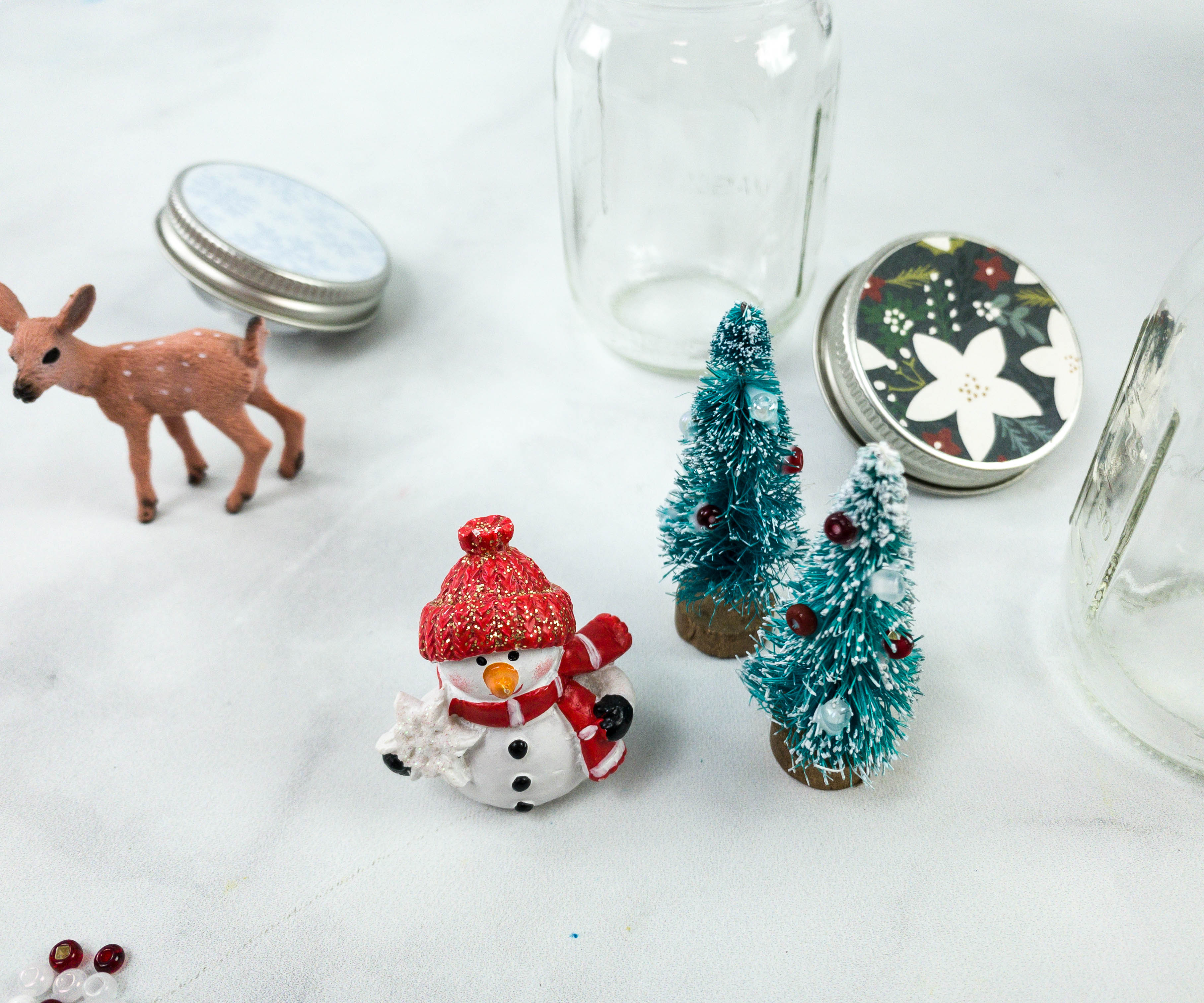 Materials include a snowman mini-figure, a fawn mini-figure, and 2 mini Christmas trees.
They also provided a small mason jar, and it's where you'll arrange the mini-figures to your liking. The next step is to add the fake snow to the jar!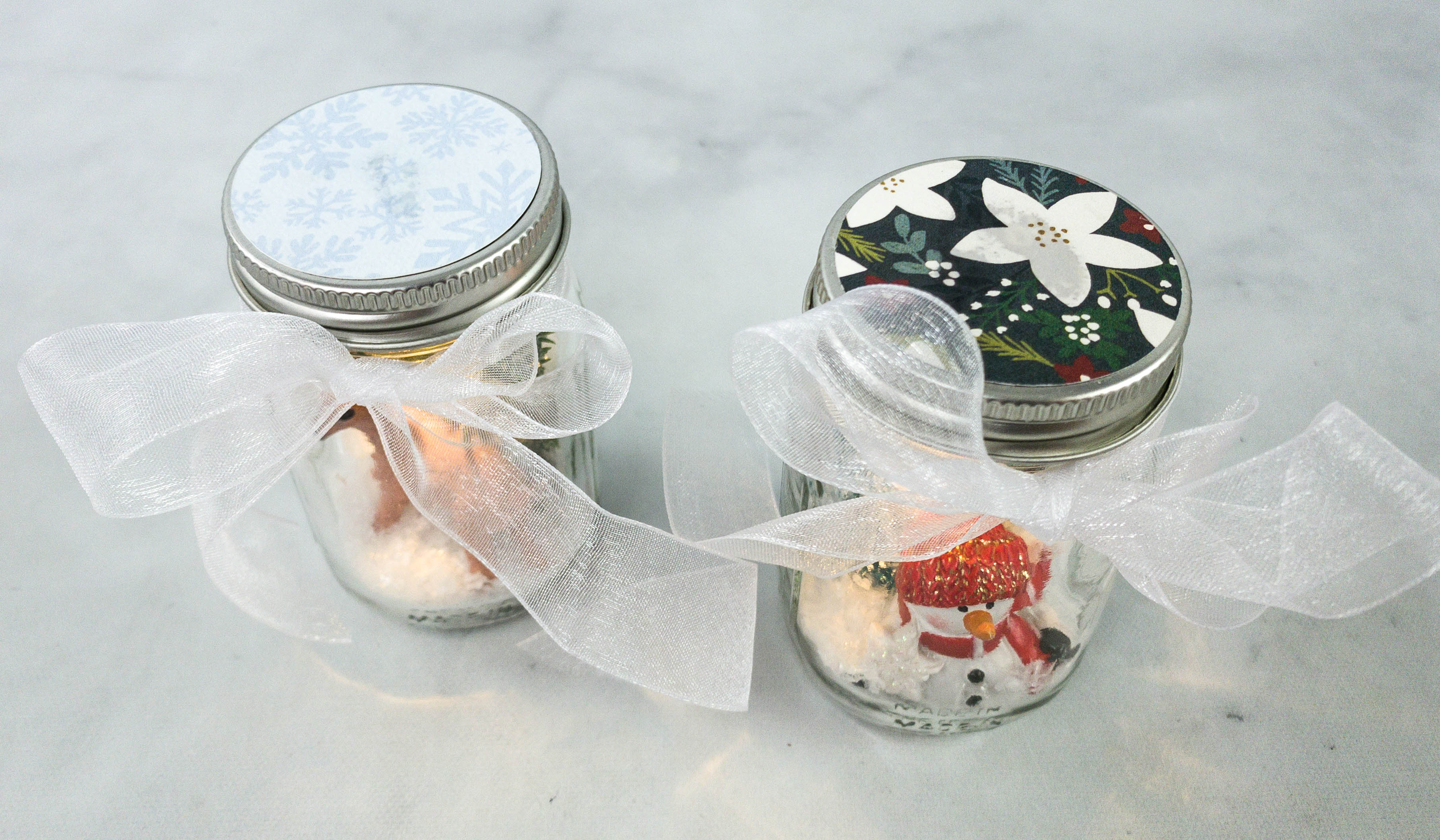 Now, it's time to stick the tealight on the inner part of the jar lid using the velcro circle. For the outer part, they provided stickers with festive designs to add more flair to the project. Once done with the lid, close the jar and add a ribbon for the finishing touch!
I did the same steps with the fawn mini-figure in the second jar and it turned out great! They provided beads that you can glue onto the trees, but it's optional.
Of course, they didn't forget to add a box where I can place the jar in case I want to gift it. The white box and the white ribbon looks divine. The silver accents and faux greens also added a subtle festive charm to it.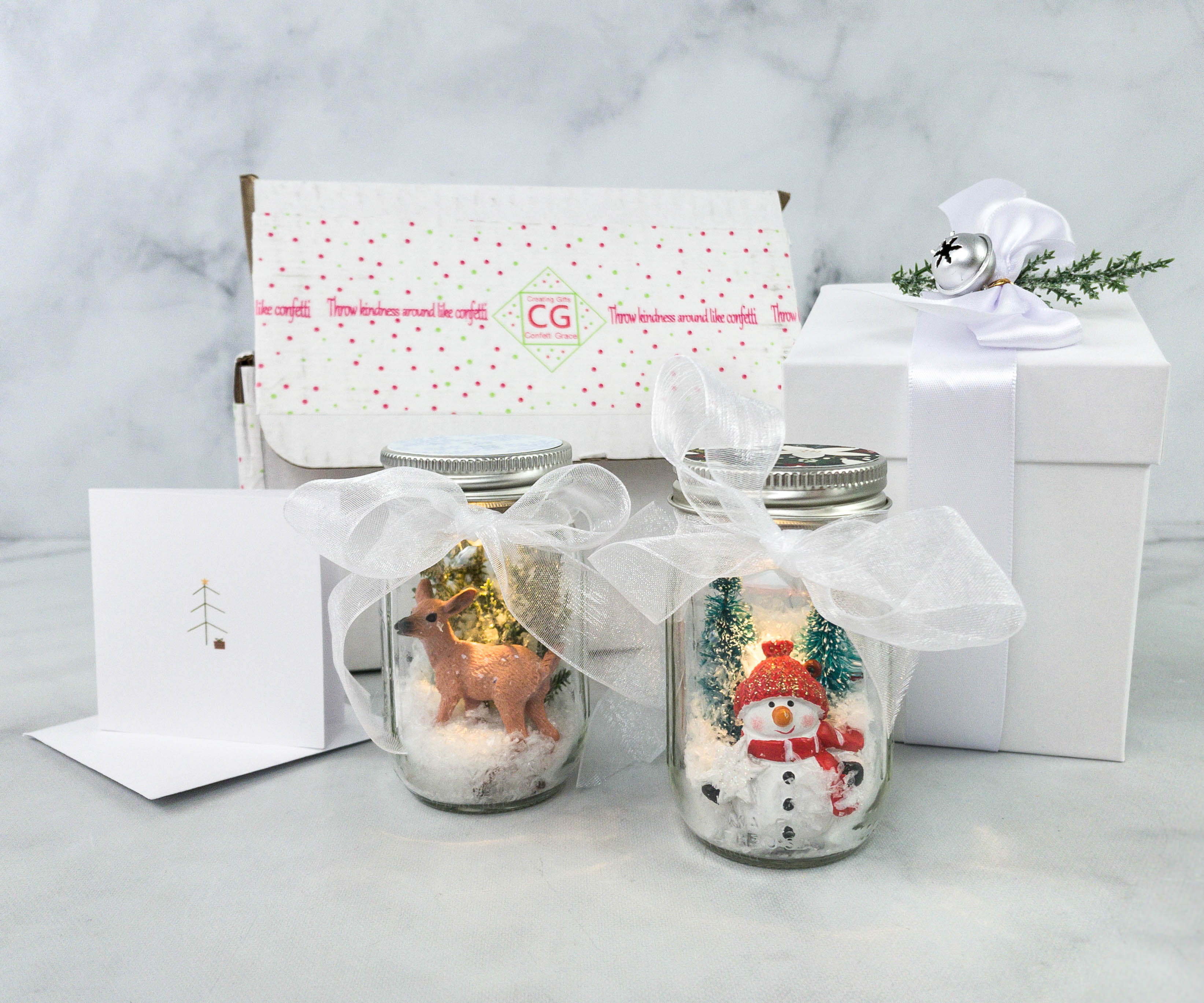 It was a quick yet fun holiday-themed project!
I love craft projects from Confetti Grace! This mini box is great for beginners because everything is easy to make. Although this month's instructions weren't as detailed as before, it's okay because everything is self-explanatory. It also gives the crafter more room for creativity. I love how my mason jars turned out! They look wonderful on display and it's just the sweetest project!
What do you think of this month's Lil' Grace box?
Visit Confetti Grace Lil Grace to subscribe or find out more!