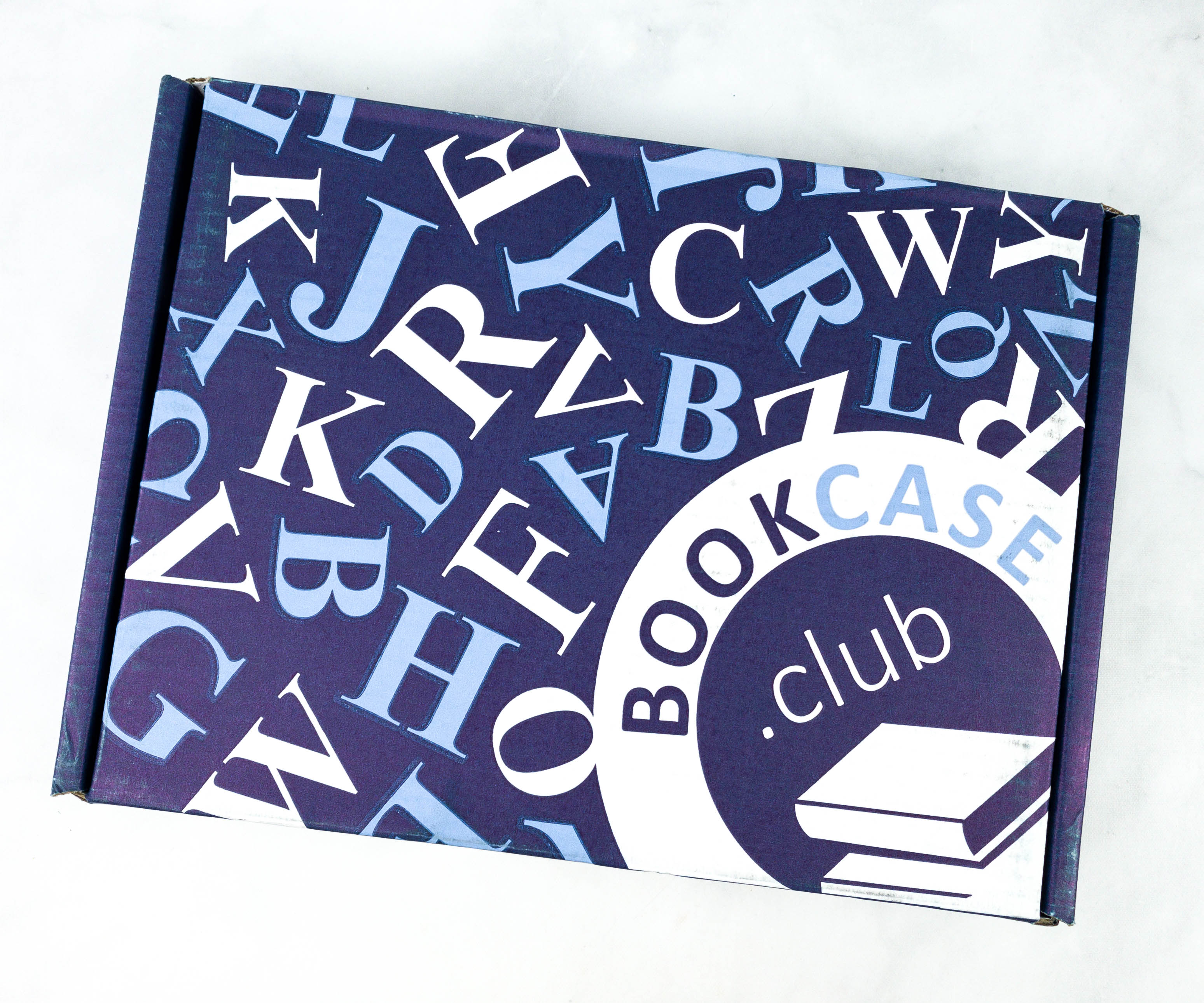 BookCase.Club is a monthly book subscription box offering different genres: Children's, Young Adult, Mystery/Thriller, Sci-Fi/Fantasy, Romance, and Historical/New Age/Contemporary Fiction. Each box contains 2 hand-picked books, except for the Children's box which includes 3 books. It costs $9.99 per month, making it one of the most inexpensive book subscriptions out there.
This is the Teenage Dreams Case, which is all about Young Adult novels.
DEAL: Save 50% on your first month! Use coupon code HELLOSUB501M. OR Get 10% off your entire order! Use coupon code HELLOSUB10.
When you sign up, you'll pick the genre.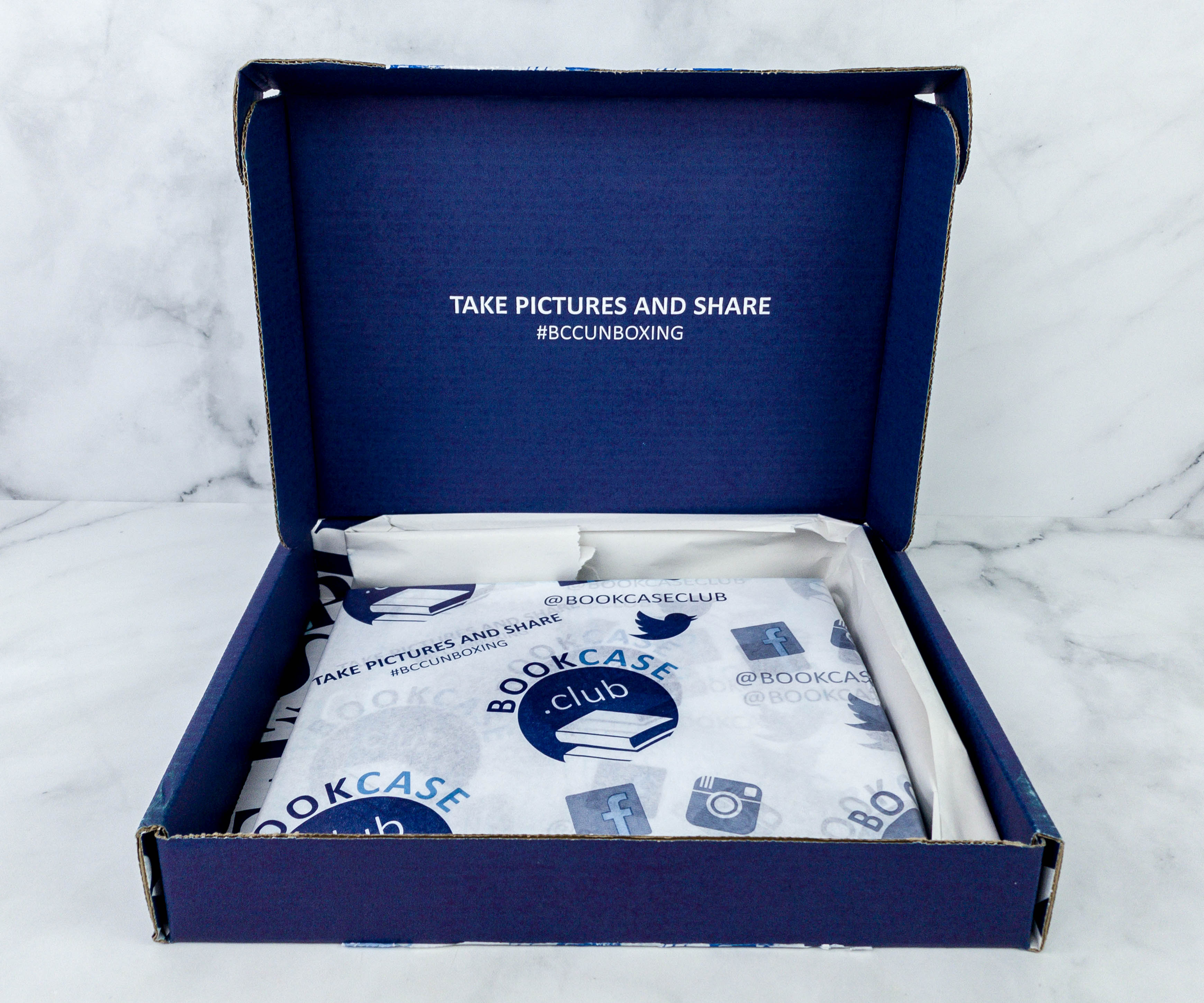 They encourage subscribers to take a photo of the box and share them online using #BCCUNBOXING.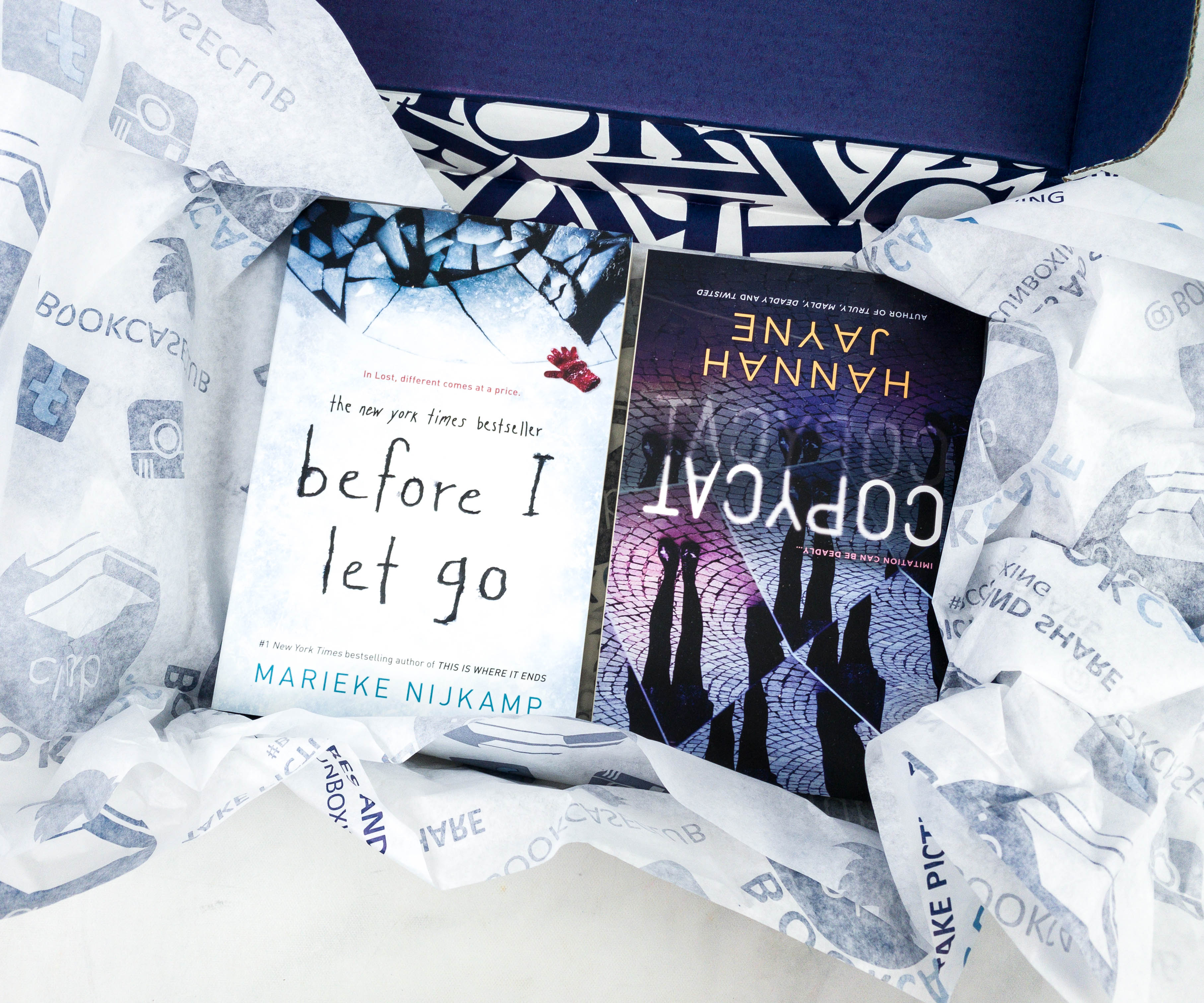 This month's Teenage Dreams book picks are Before I Let Go by Marieke Nijkamp and Copycat by Hannah Jayne.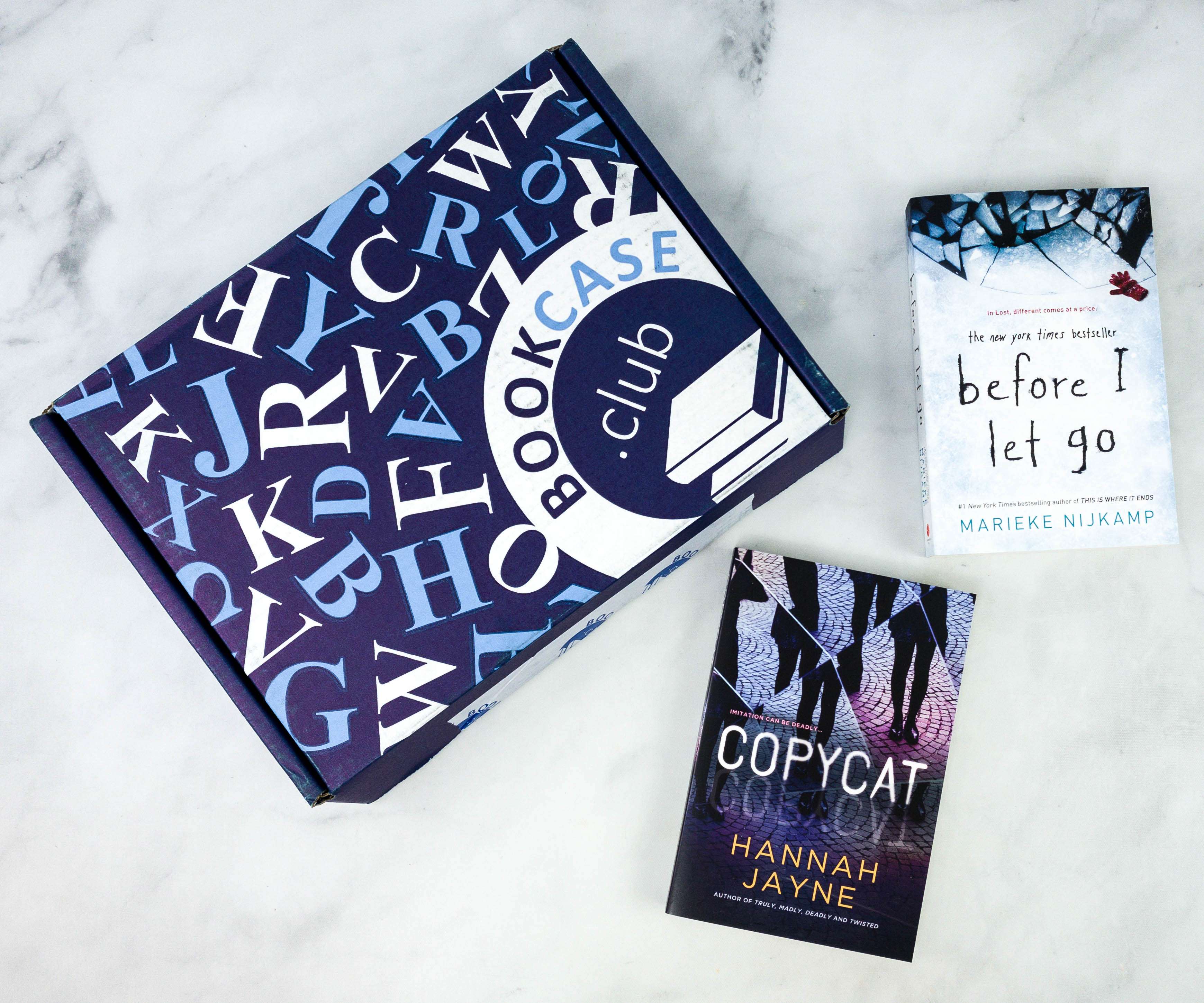 Everything in my box!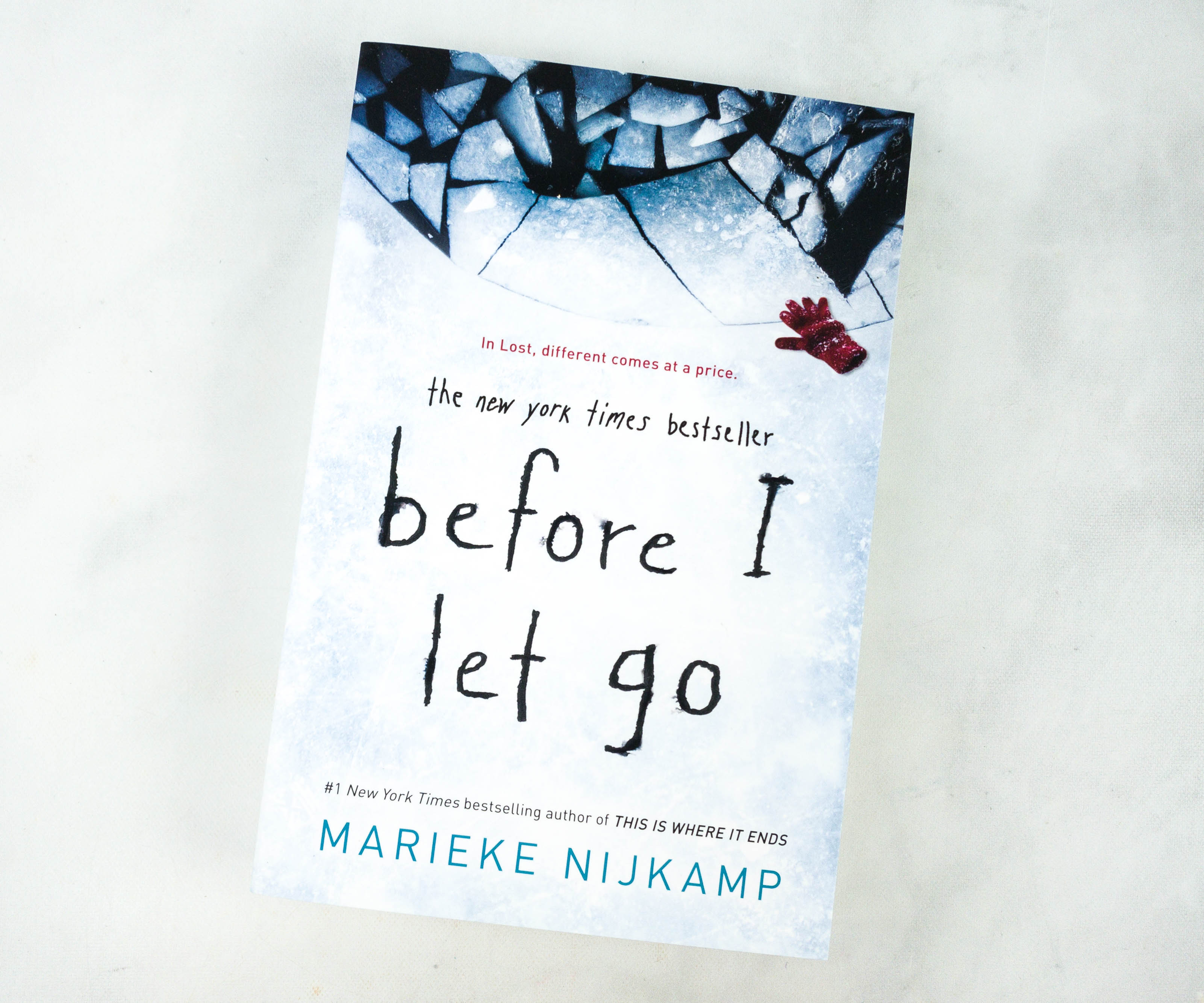 Before I Let Go by Marieke Nijkamp ($9.10)
From #1 New York Times bestselling author Marieke Nijkamp (This Is Where It Ends) comes Before I Let Go, an emotional thriller about a suspicious death, a friend desperate for answers, and their small town's sinister secrets.

Best friends Corey and Kyra were inseparable in their tiny snow-covered town of Lost Creek, Alaska. But as Kyra starts to struggle with her bipolar disorder, Corey's family moves away. Worried about what might happen in her absence, Corey makes Kyra promise that she'll stay strong during the long, dark winter.

Then, just days before Corey is to visit, Kyra dies. Corey is devastated―and confused, because Kyra said she wouldn't hurt herself. The entire Lost community speaks in hushed tones, saying Kyra's death was meant to be. And they push Corey away like she's a stranger.

The further Corey investigates―and the more questions she asks―the greater her suspicion grows. Lost is keeping secrets―chilling secrets. Can she piece together the truth about Kyra's death and survive her visit?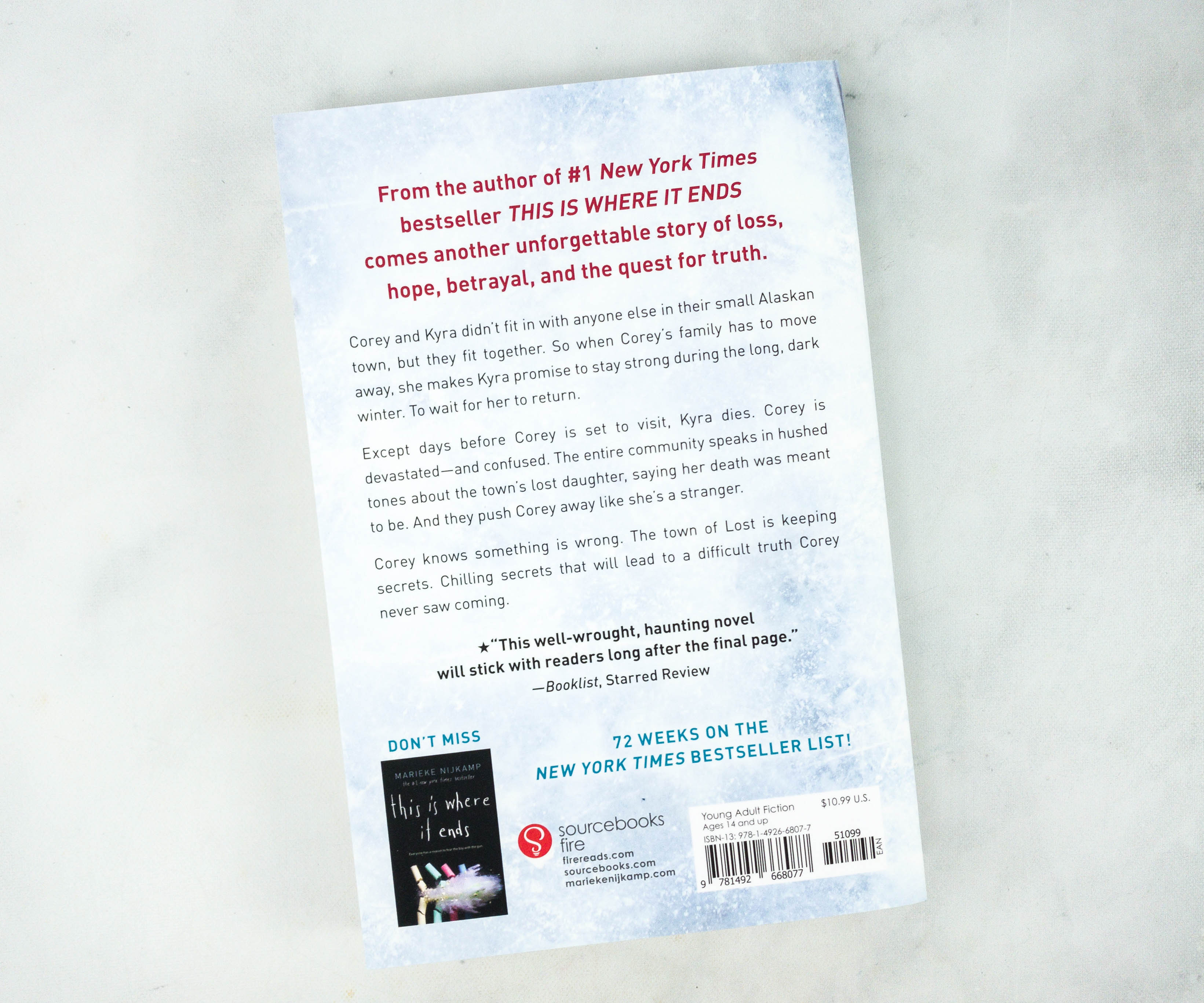 This book is a mix of YA and mystery, as it focuses on the death of a teen from a small town and the secrets that surround it.
It has LGBT themes, as it has asexual characters, and it also tackles mental health, particularly bipolar disorder.
The author was able to make the mood tense and really eerie with her writing, and if that's not talent, I don't know what is. The story is heartbreaking overall, so prepare your heart if you're going to read this one!
Copycat by Hannah Jayne ($10.79)
From the author of The Escape, Twisted, and Truly, Madly, Deadly comes a chilling new thriller that asks: what happens if your real life became stranger and deadlier than fiction?

Everyone is dying to read the latest book in the popular Gap Lake mystery series, and Addison is no exception. As the novels biggest fan, she's thrilled when the infamously reclusive author, R.J. Rosen, contacts her, giving her inside information others would kill for.

Addison's always dreamed of what it would be like if the books were real…But then she finds the most popular girl in school dead. Murdered. And realizes that life imitating fiction is more dangerous that she could have imagined. As other terrifying events from the books start happening around her, Addison has to figure out how to write her own ending―and survive the story.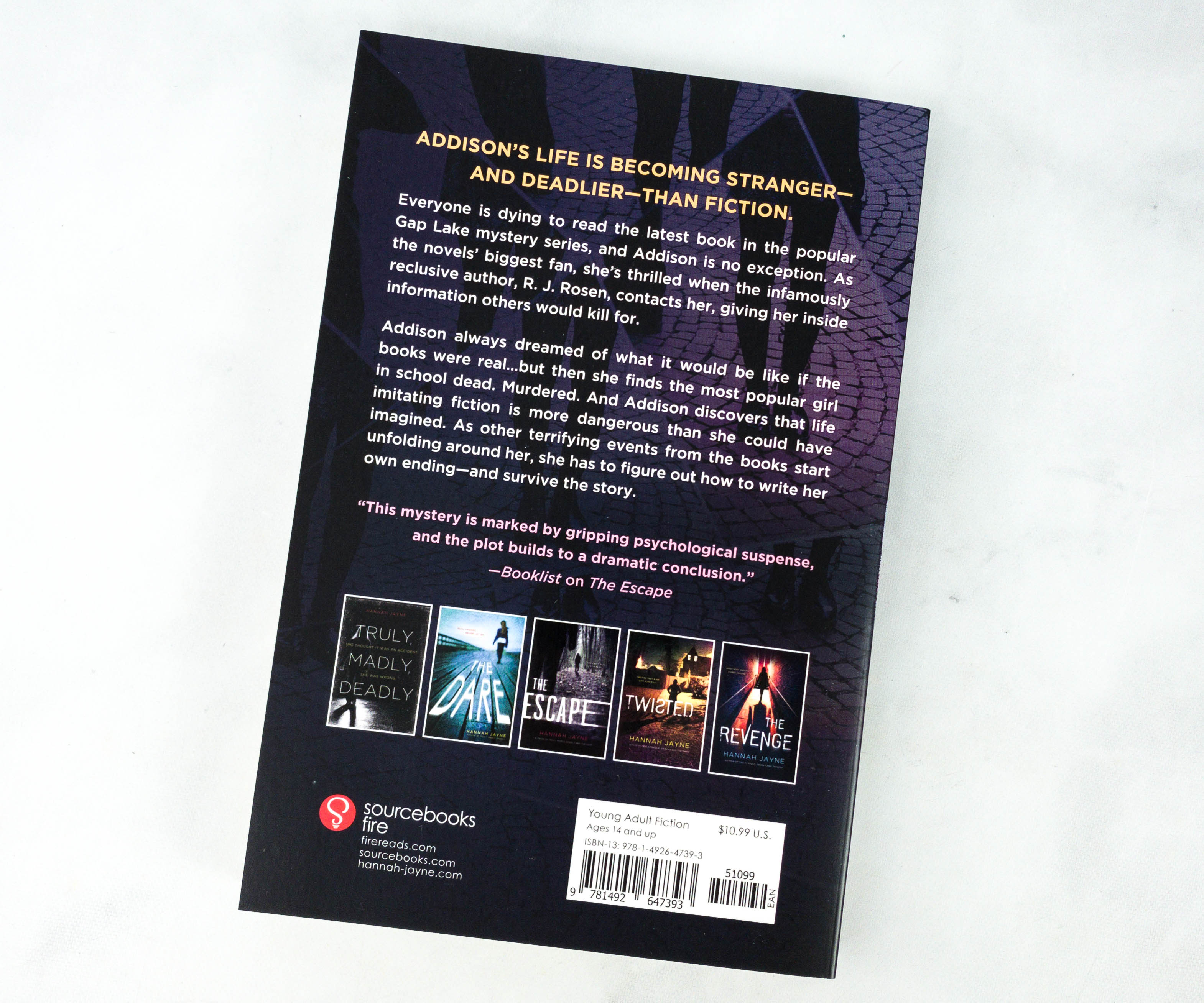 This is another YA mystery-thriller, and I'm not complaining!
The protagonist is a teenager named Addison, who is obsessed with books and has a popular blog. Things started to go wrong when the most popular girl in her school is found murdered, and the story was eerily similar to a book she loves.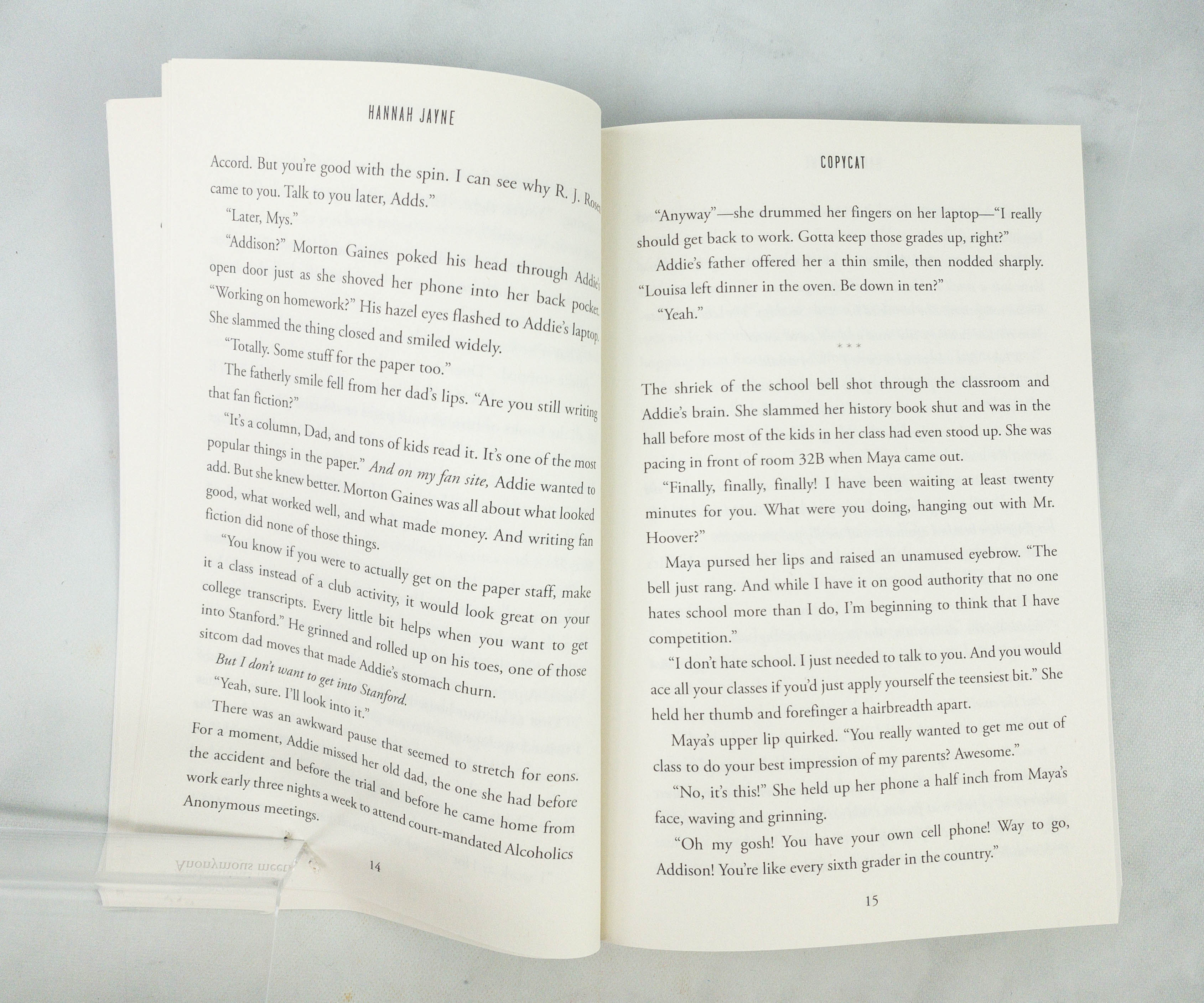 If you like teen drama and chilling murder stories, you'd probably enjoy this one as well! The author has a unique voice and her storytelling style is definitely engaging.
I received great YA books from BookCase.Club this month! Both are well-written and suspenseful, and I just enjoyed reading them from start to finish. I like that the first book tackled mental health issues. For the second book, I'm impressed with the overall pacing and how each detail unfolded. If you're also a bookworm, no matter what genre you prefer, BookCase.Club makes a good subscription choice. You get 2 books for $9.99 a month and they deliver straight to your door! No need to go out to find new reads, which means more time to curl up with a book!
Have you tried BookCase.Club? What are you currently reading?