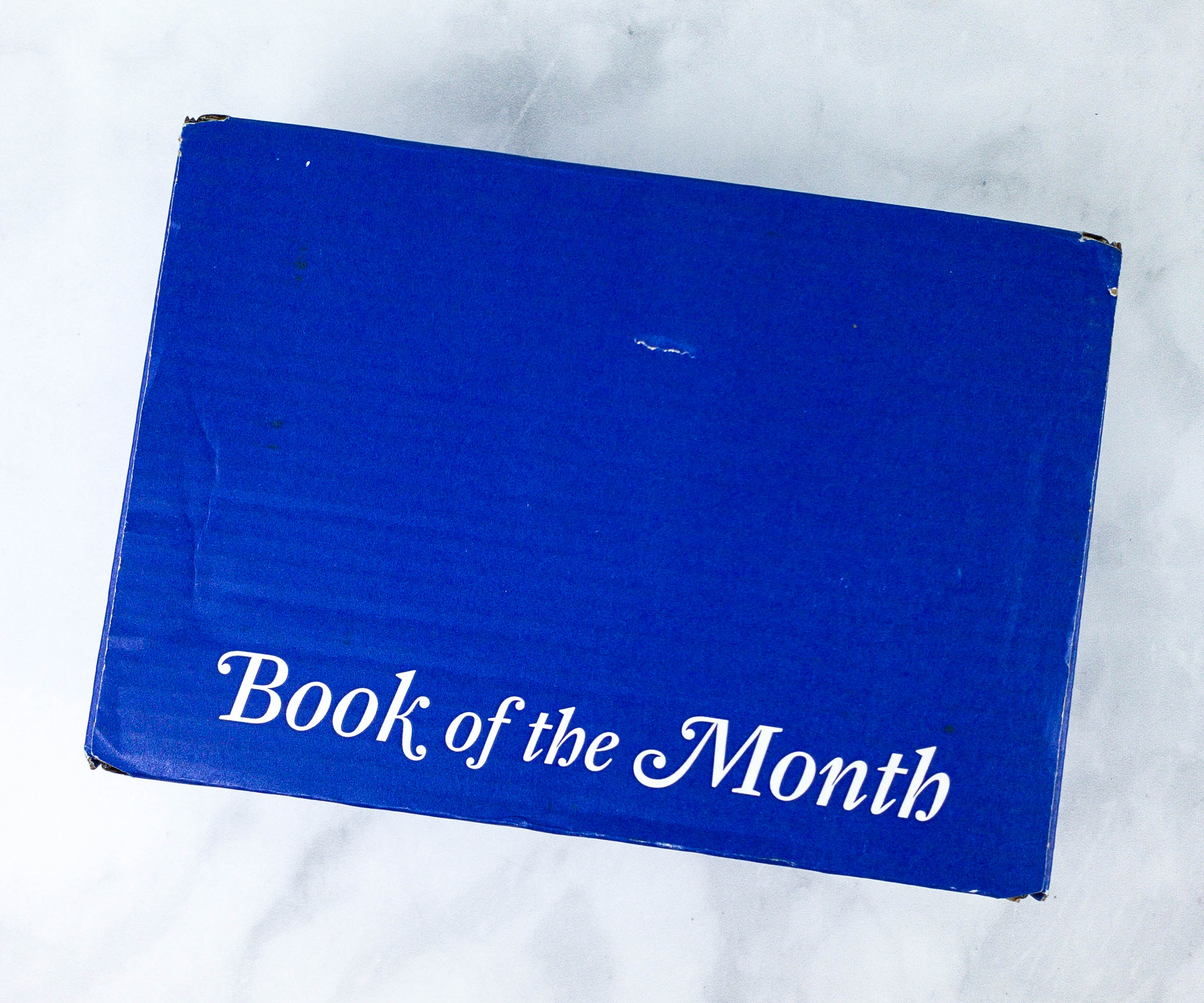 Book of the Month Club is a monthly book subscription box. Each month, their panel of judges selects 5 books, which they announce on the first of the month, and members have six days to decide which book (or books) they would like to receive. One book per month is included in the membership fee, and members can purchase up to two additional books each month for $9.99 per title. The subscription price is $14.99 per month.
DEAL: Book of the Month has a new deal to get your first book for $9.99 when you use this link and the code on the site at checkout!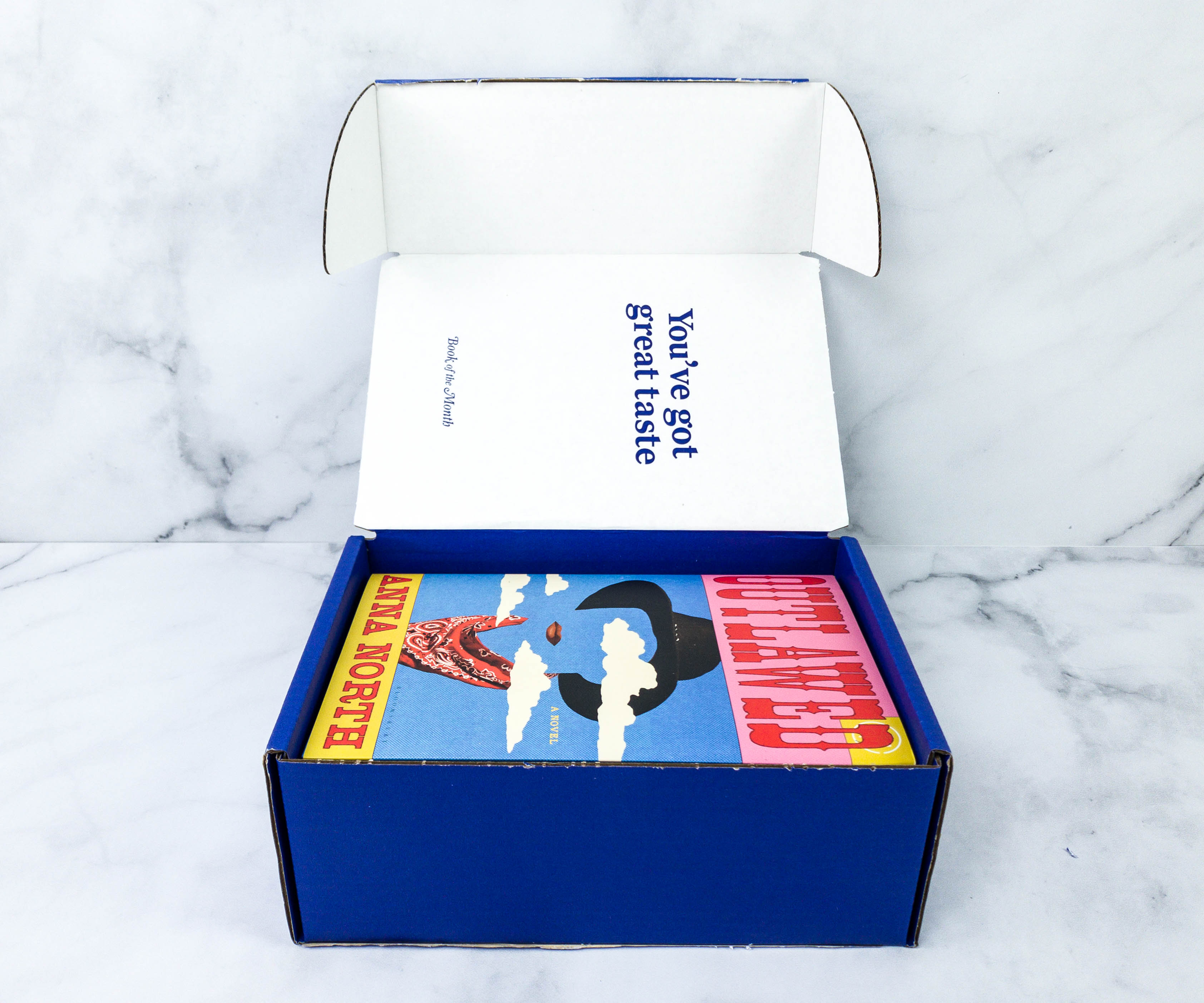 The book arrived in a sturdy blue box. The inner cover of the box says "You've got great taste."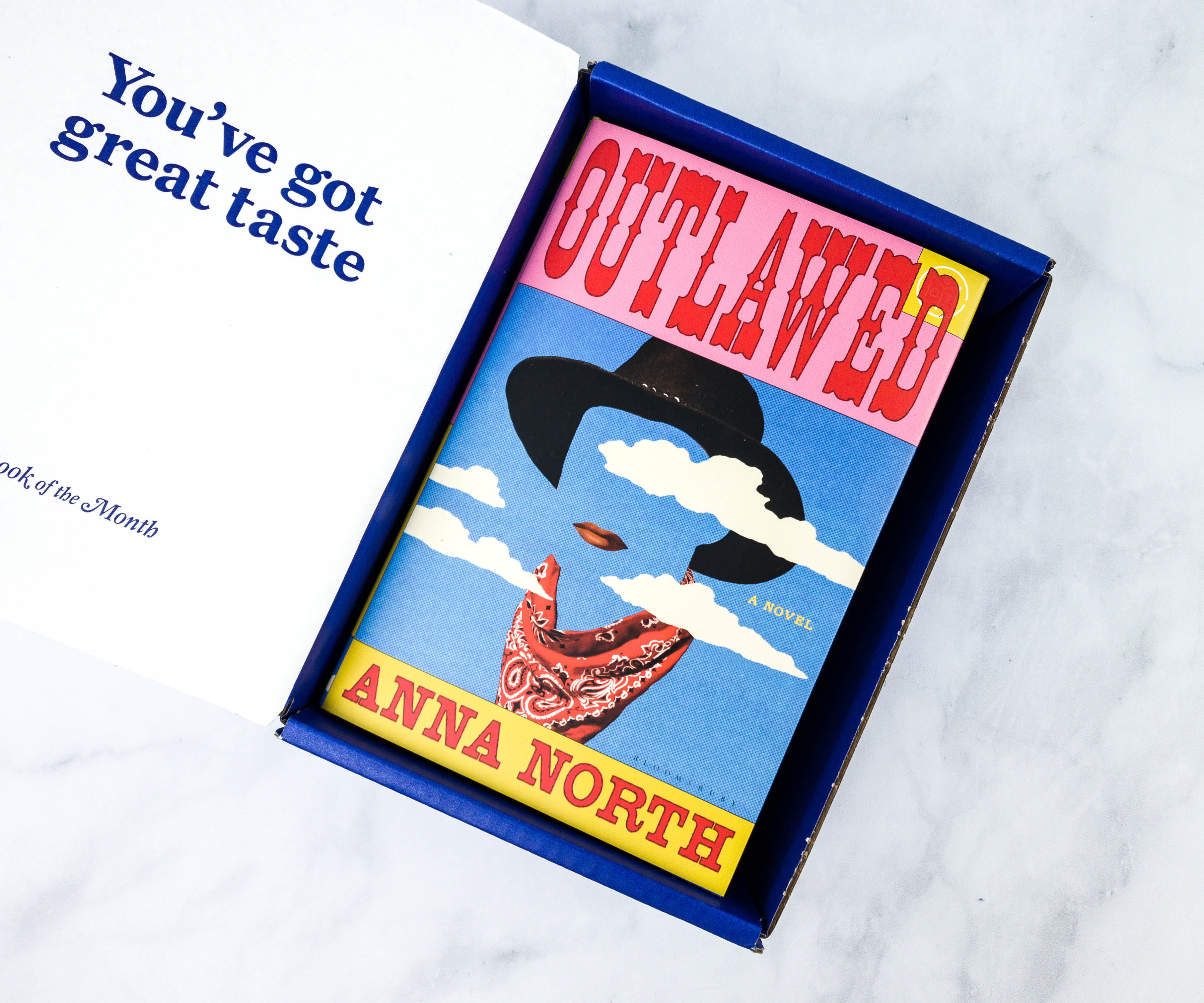 The book fits exactly into the box!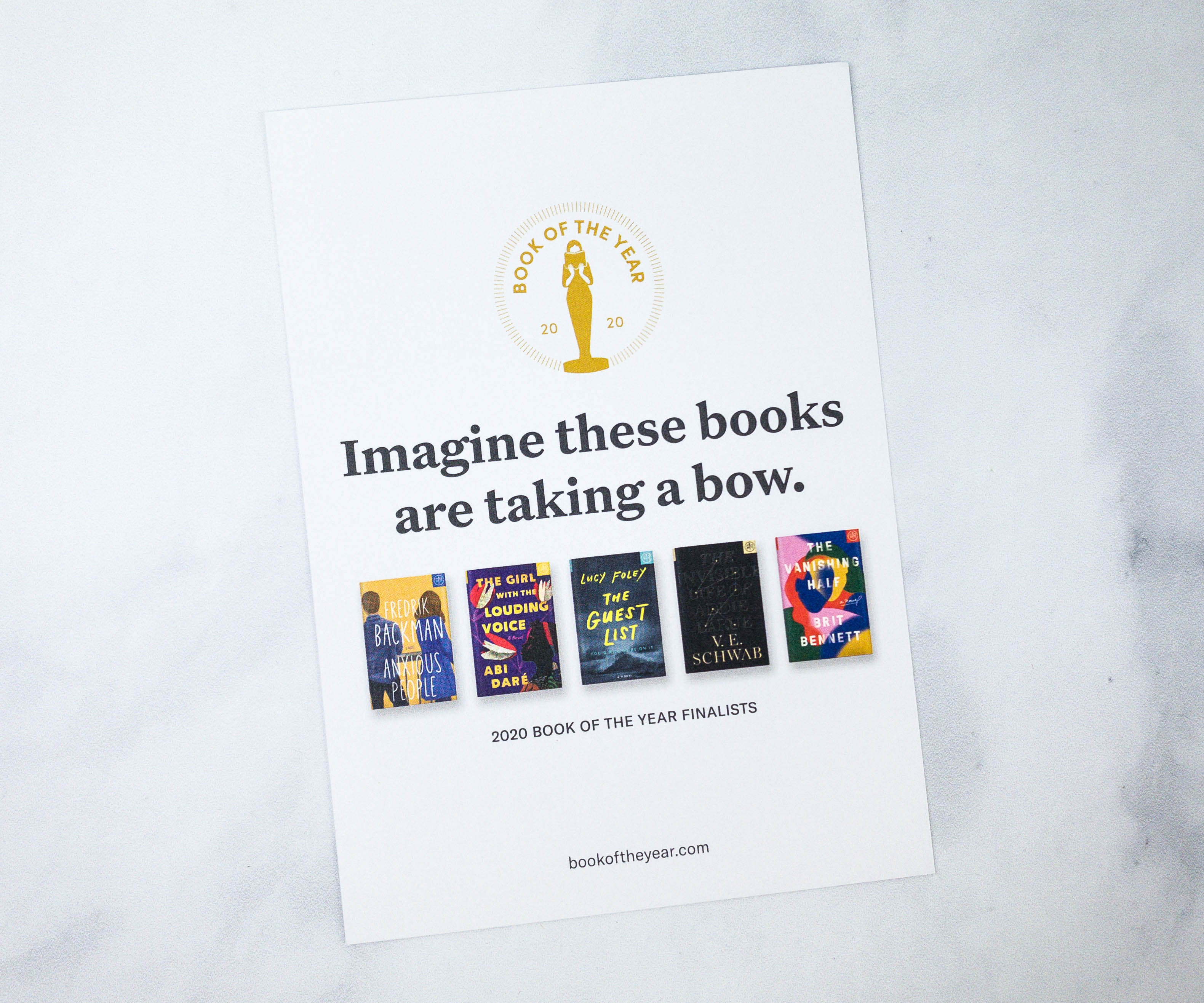 The box includes a card.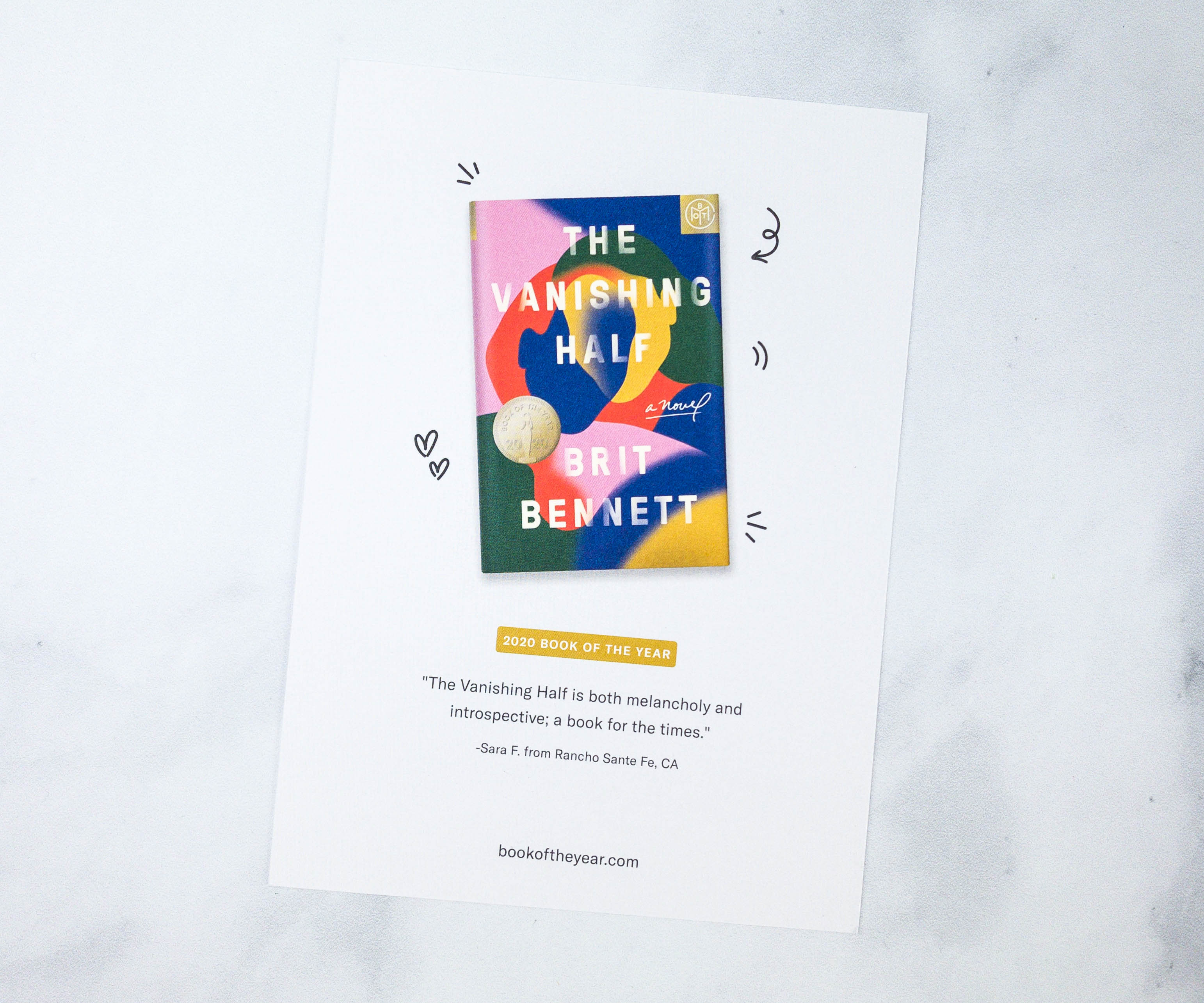 At the back is the 2020 Book of the Year winner, The Vanishing Half by Brit Bennett.
There's also a bookmark that says "I'll wait here."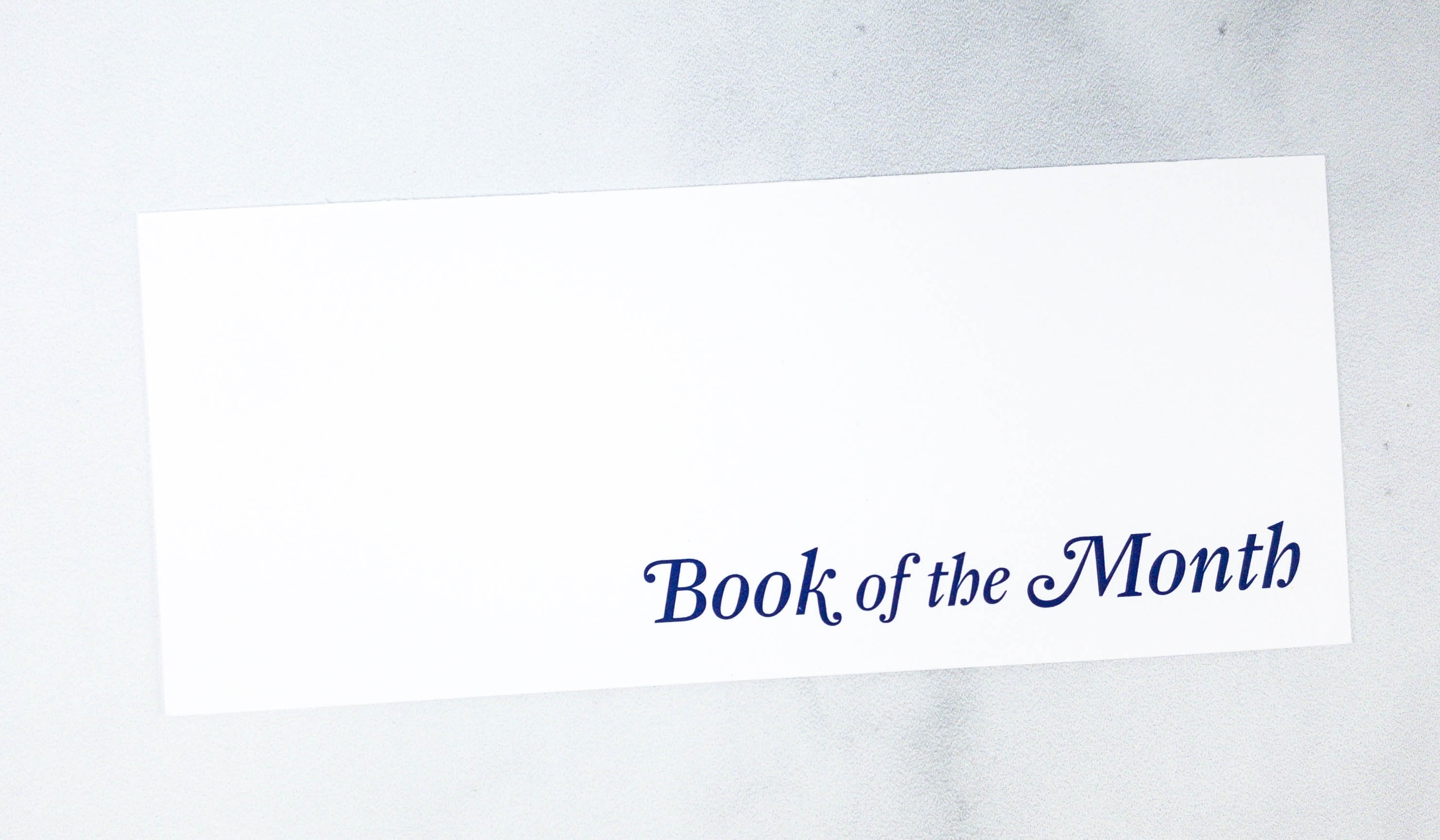 The back has the Book of the Month branding.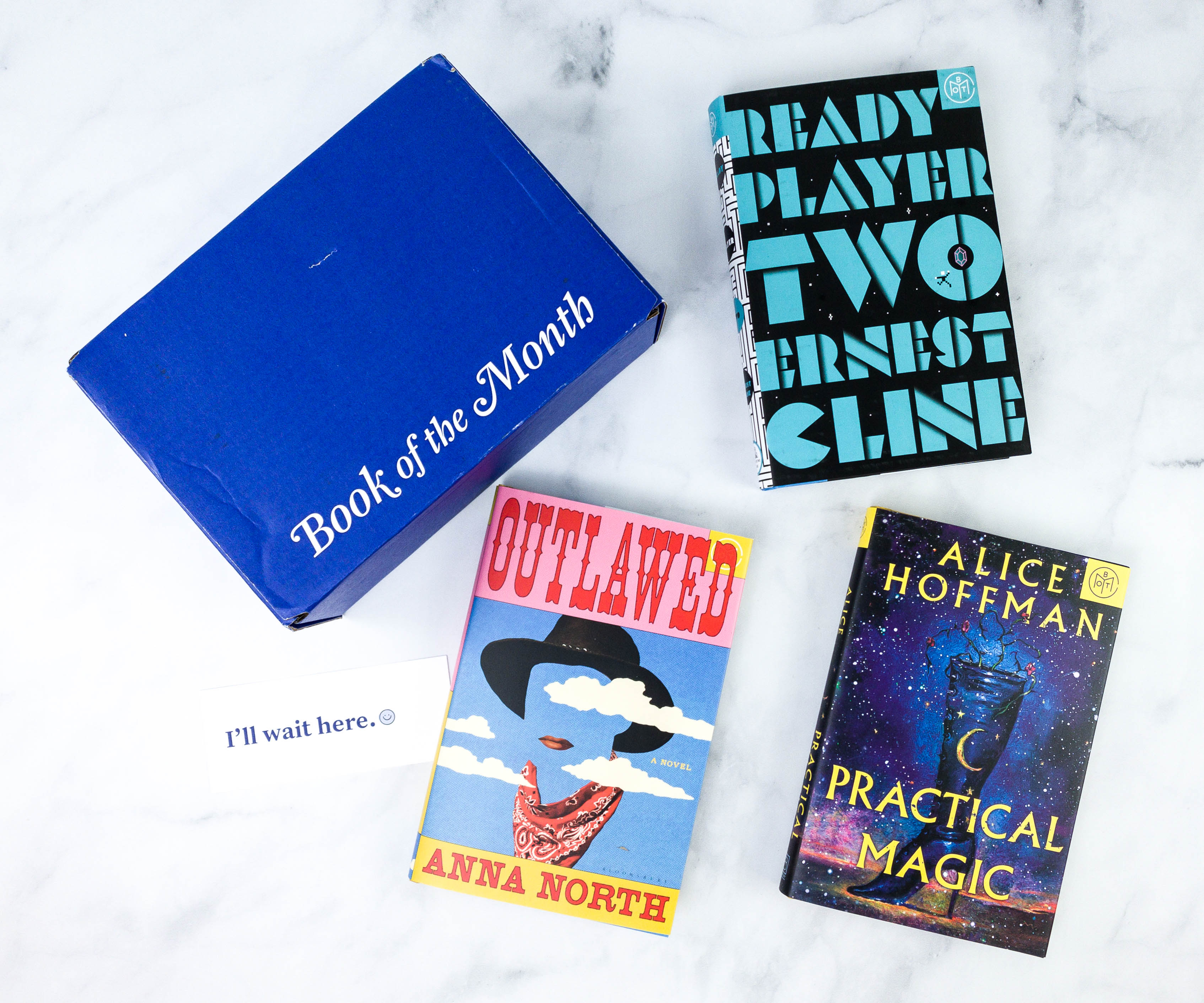 Everything in my box!
The Book of the Month subscription includes one book per month. You can add on extra titles for $9.99 per book!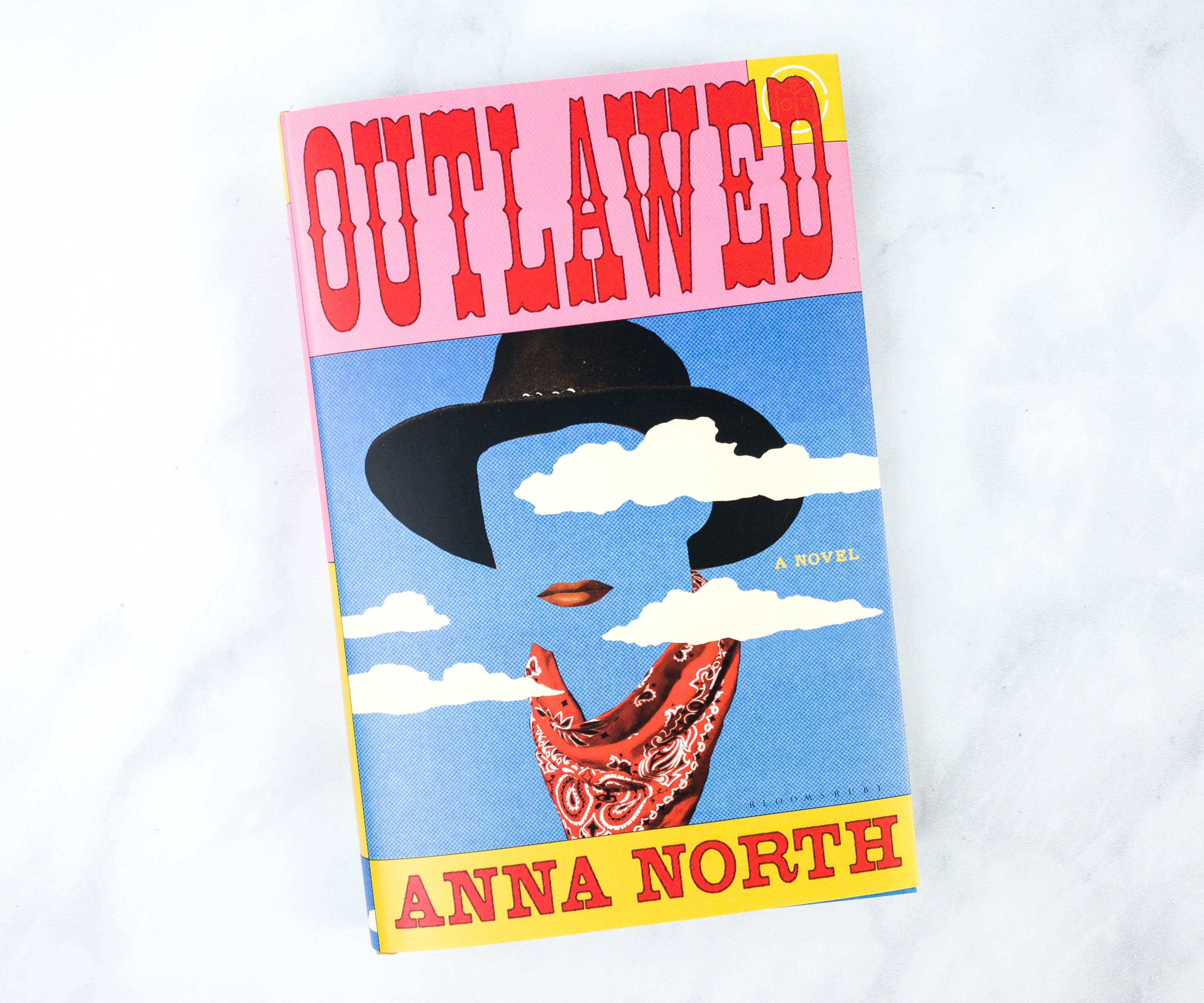 Outlawed by Anna North ($16.35)
A REESE'S BOOK CLUB PICK A BELLETRIST BOOK CLUB PICK

"A masterpiece." – R.O. Kwon

The Crucible meets True Grit in this riveting adventure story of a fugitive girl, a mysterious gang of robbers, and their dangerous mission to transform the Wild West.

In the year of our Lord 1894, I became an outlaw.

The day of her wedding, 17 year old Ada's life looks good; she loves her husband, and she loves working as an apprentice to her mother, a respected midwife. But after a year of marriage and no pregnancy, in a town where barren women are routinely hanged as witches, her survival depends on leaving behind everything she knows.

She joins up with the notorious Hole in the Wall Gang, a band of outlaws led by a preacher-turned-robber known to all as the Kid. Charismatic, grandiose, and mercurial, the Kid is determined to create a safe haven for outcast women. But to make this dream a reality, the Gang hatches a treacherous plan that may get them all killed. And Ada must decide whether she's willing to risk her life for the possibility of a new kind of future for them all.

Featuring an irresistibly no-nonsense, courageous, and determined heroine, Outlawed dusts off the myth of the old West and reignites the glimmering promise of the frontier with an entirely new set of feminist stakes. Anna North has crafted a pulse-racing, page-turning saga about the search for hope in the wake of death, and for truth in a climate of small-mindedness and fear.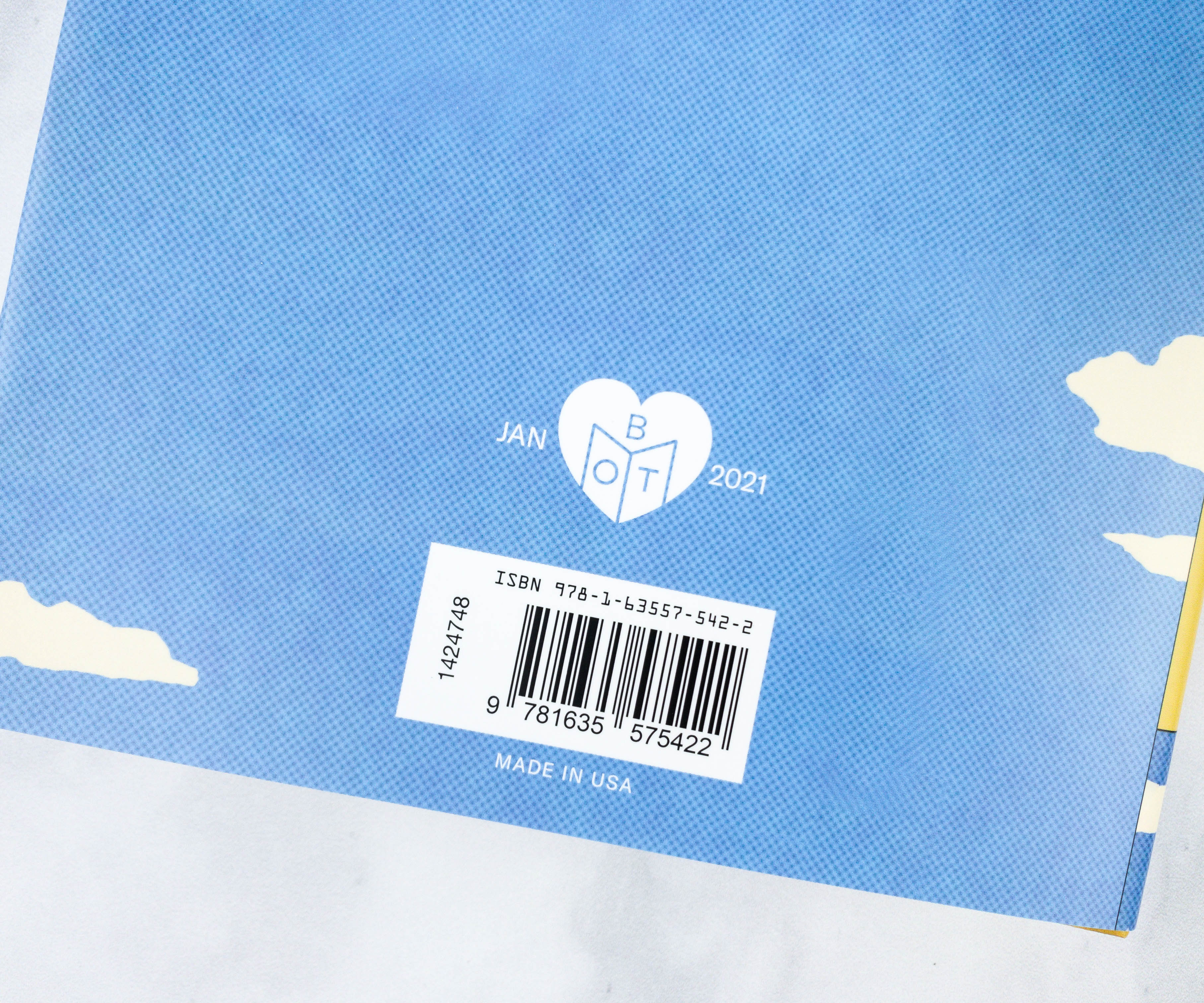 The back of the book indicates that this book is from the January 2021 BOTM selection.
It's a piece of historical fiction set in the West, with themes of feminism!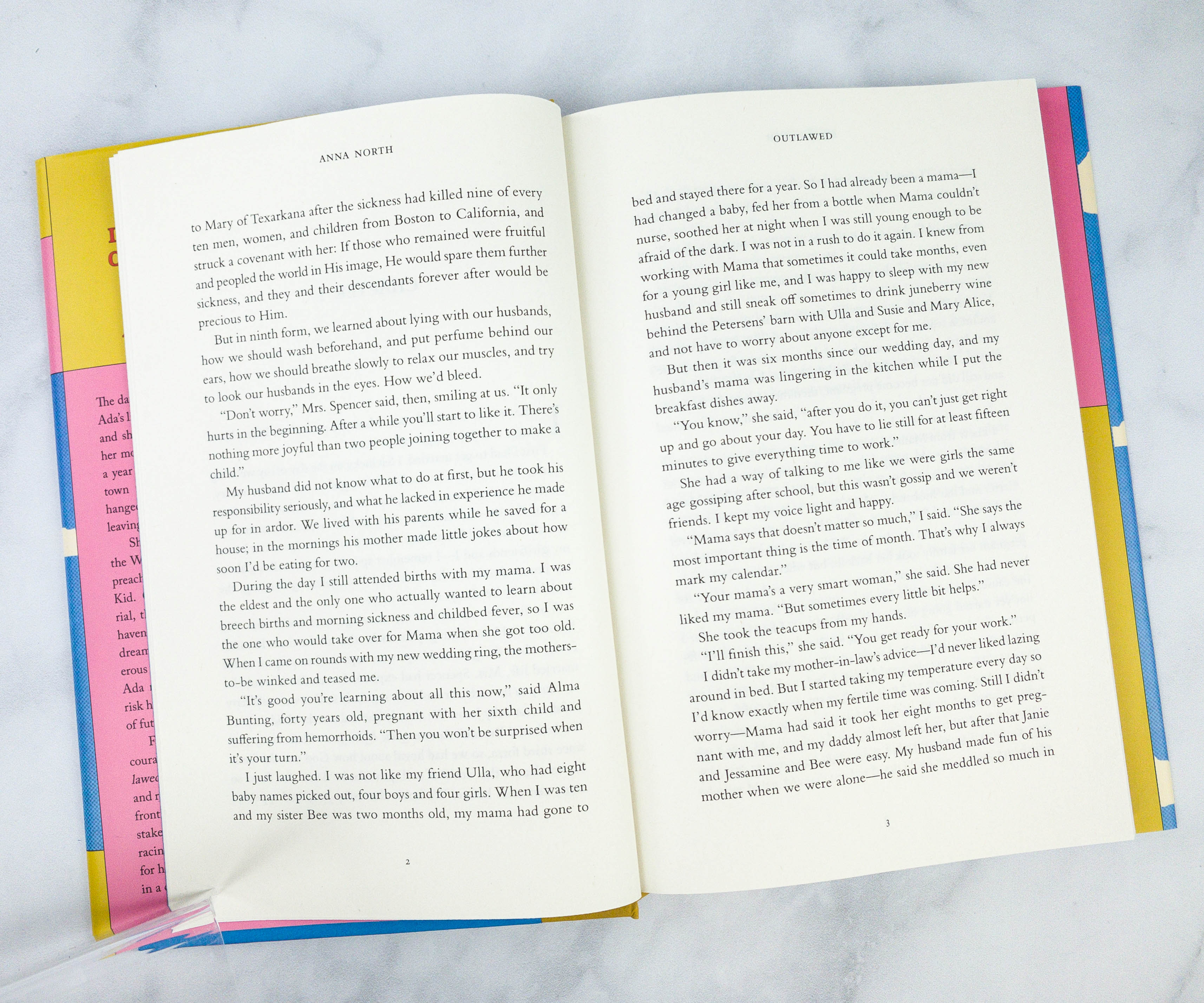 The protagonist is named Ada, and I can't help but root for her because she's young but full of determination.
The well-written story also tackles gender roles, as well as race and religion. It's the kind of book that's easy to read, but the lessons and realizations it brings stay with you for a long time.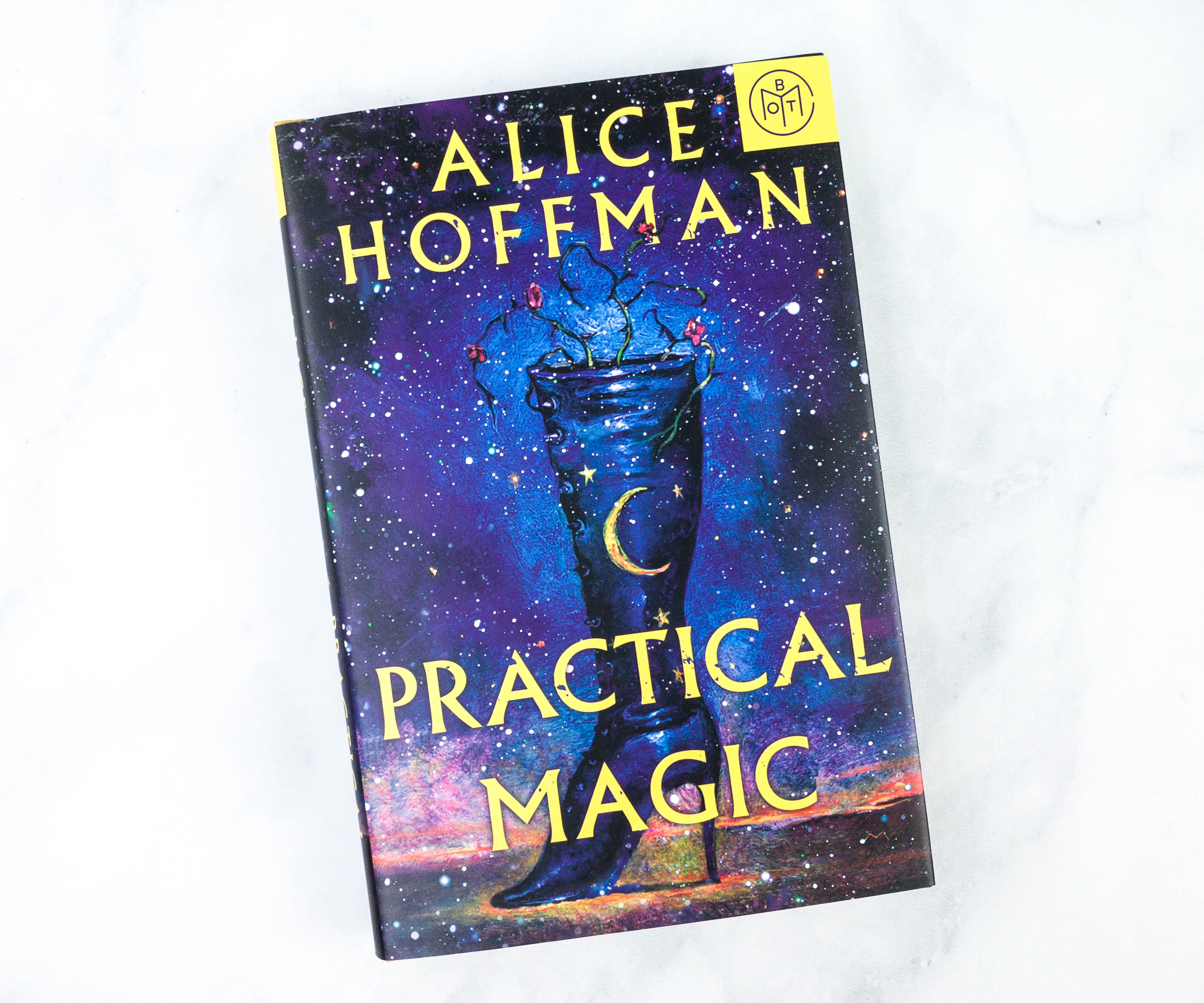 Practical Magic by Alice Hoffman ($42.75)
*25th Anniversary Edition*—with a New Introduction by the Author!

The Owens sisters confront the challenges of life and love in this bewitching novel from the New York Times bestselling author of The Rules of Magic and Magic Lessons.

For more than two hundred years, the Owens women have been blamed for everything that has gone wrong in their Massachusetts town. Gillian and Sally have endured that fate as well: as children, the sisters were forever outsiders, taunted, talked about, pointed at. Their elderly aunts almost seemed to encourage the whispers of witchery, with their musty house and their exotic concoctions and their crowd of black cats. But all Gillian and Sally wanted was to escape. One will do so by marrying, the other by running away. But the bonds they share will bring them back—almost as if by magic…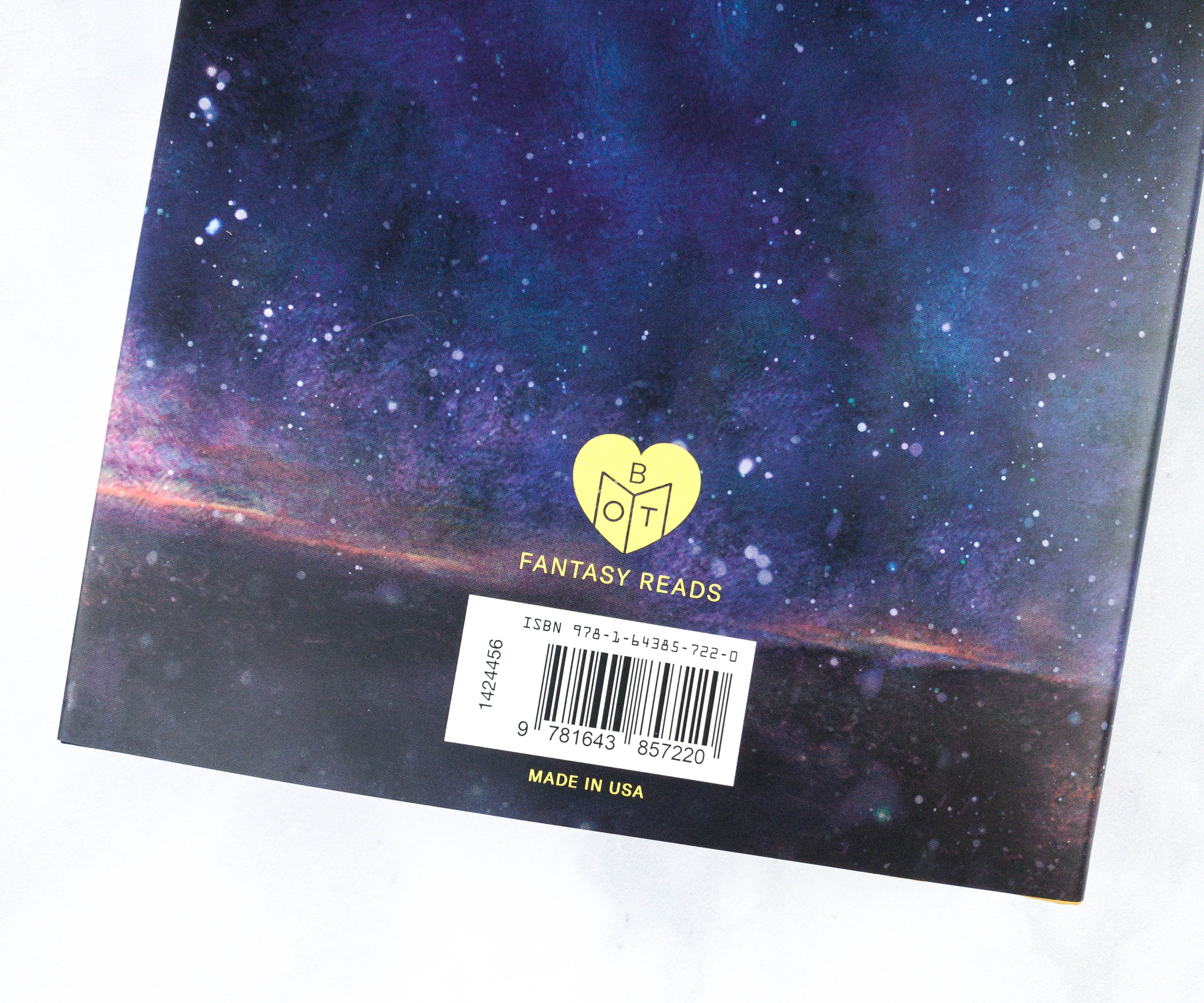 I'm in love with the new cover. It fits the story's theme well. Also, the back of the book says that it's from BOTM Fantasy Reads. I got this as an add-on.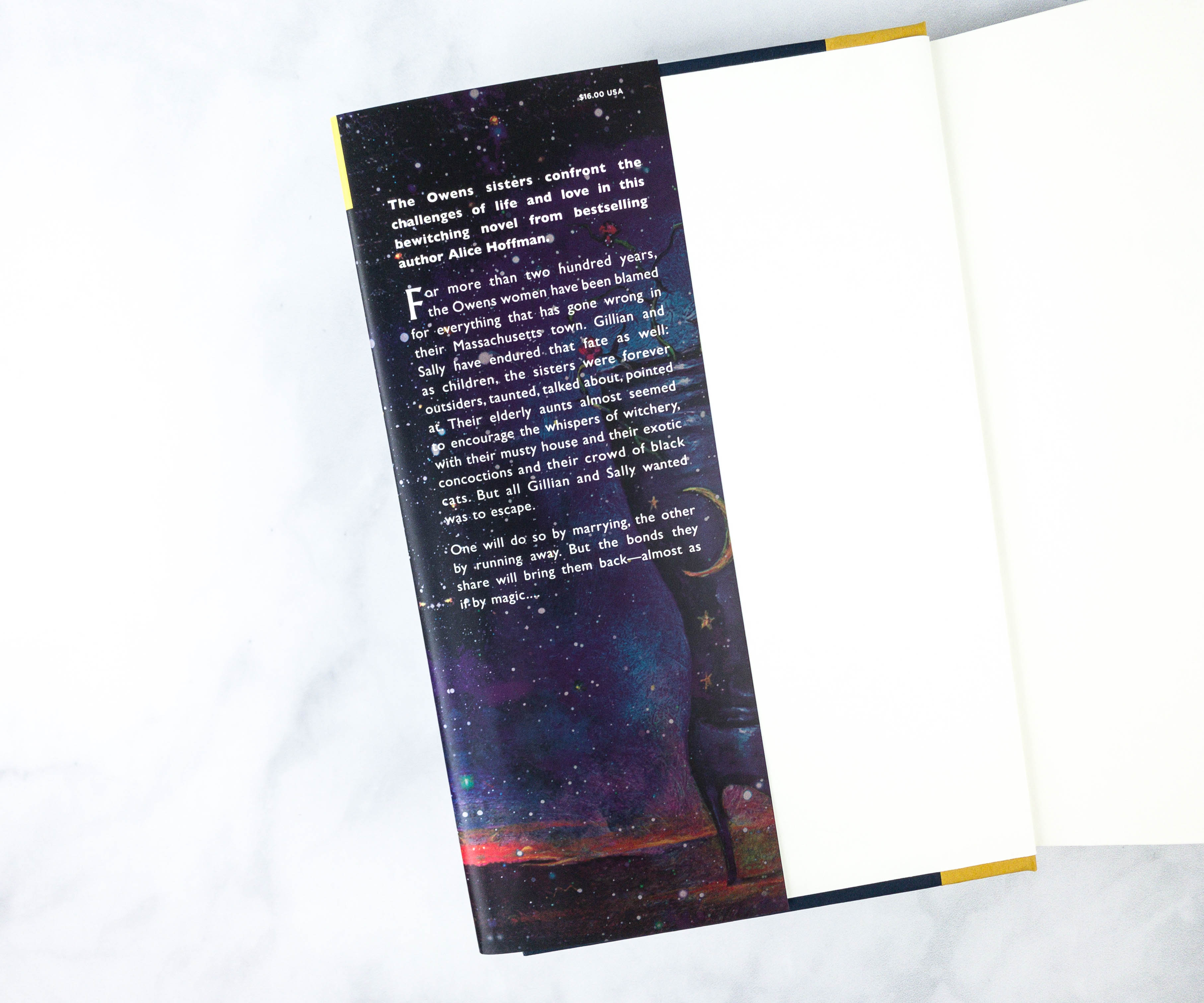 This one is a mix of fantasy and romance, and yes, it's the book on which the popular Practical Magic movie is based! I got the other ones as add-ons a couple months ago, but they were out of stock of this one.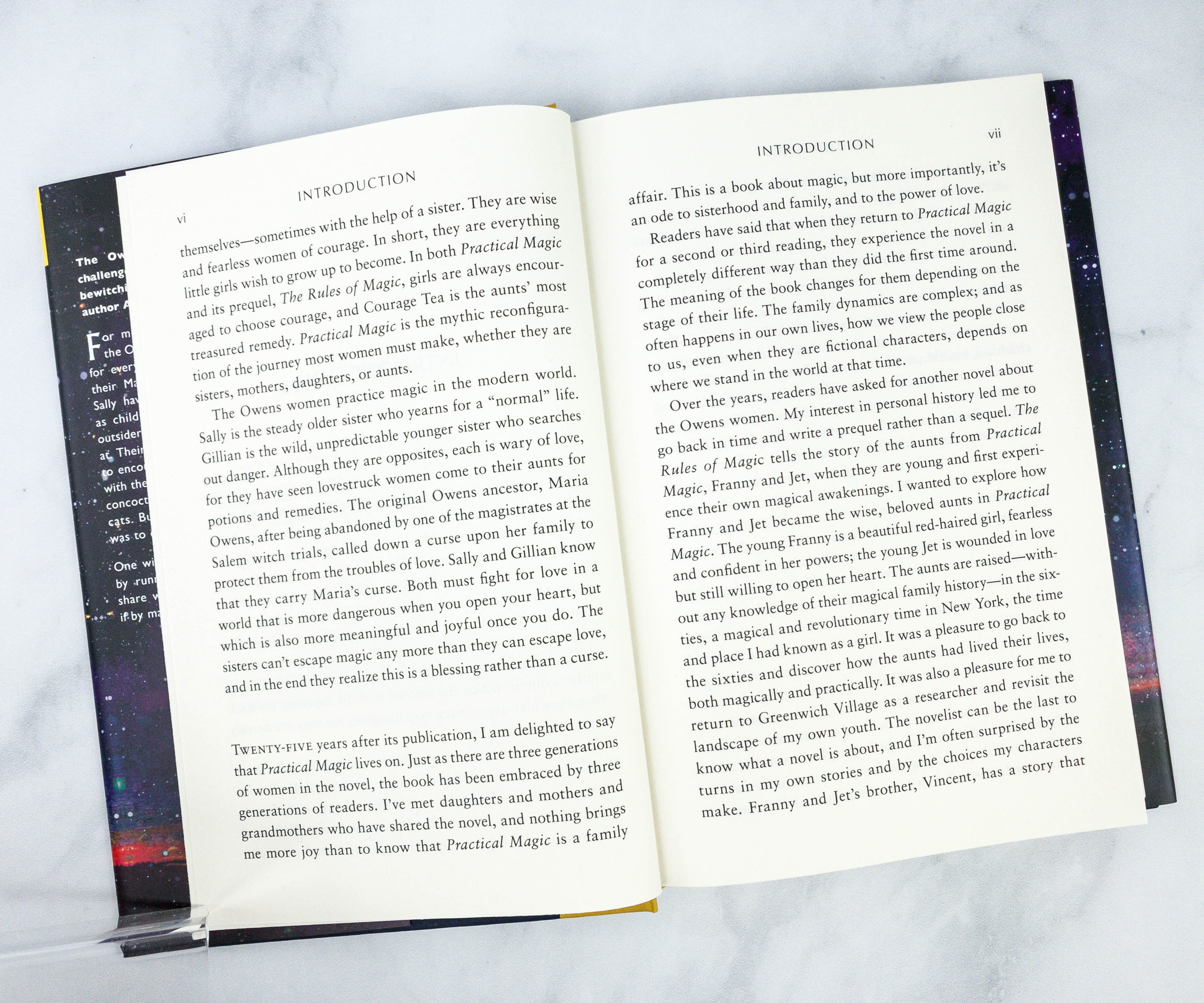 This book tells the story of the Owens sisters, Gillian and Sally. Gillian is a free spirit and Sally is her opposite as she is more uptight. I love their bond and although they fight, they still got each other's backs!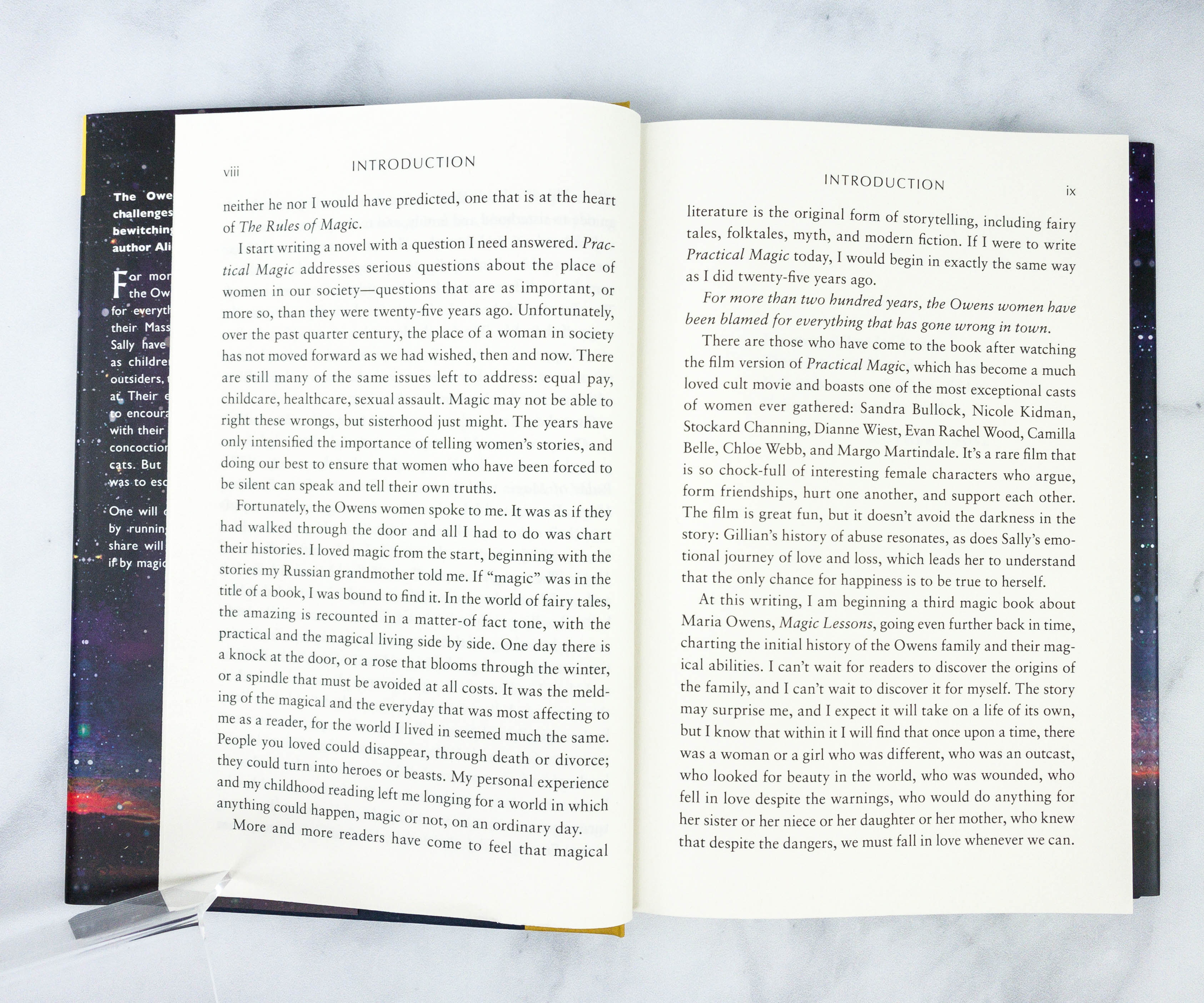 Another thing I loved about the story is that it's rich with vivid descriptions. The author's style is just captivating!
Ready Player Two by Ernest Cline ($17.39)
The highly anticipated sequel to the beloved worldwide best seller Ready Player One, the near-future adventure that inspired the blockbuster Steven Spielberg film.

An unexpected quest. Two worlds at stake. Are you ready?

Days after winning OASIS founder James Halliday's contest, Wade Watts makes a discovery that changes everything.

Hidden within Halliday's vaults, waiting for his heir to find, lies a technological advancement that will once again change the world and make the OASIS 1,000 times more wondrous – and addictive – than even Wade dreamed possible.

With it comes a new riddle, and a new quest – a last Easter egg from Halliday, hinting at a mysterious prize.

And an unexpected, impossibly powerful, and dangerous new rival awaits, one who'll kill millions to get what he wants.

Wade's life and the future of the OASIS are again at stake, but this time the fate of humanity also hangs in the balance.

Lovingly nostalgic and wildly original as only Ernest Cline could conceive it, Ready Player Two takes us on another imaginative, fun, action-packed adventure through his beloved virtual universe, and jolts us thrillingly into the future once again.
This book is an add-on and it's under the BOTM Science Fiction selection.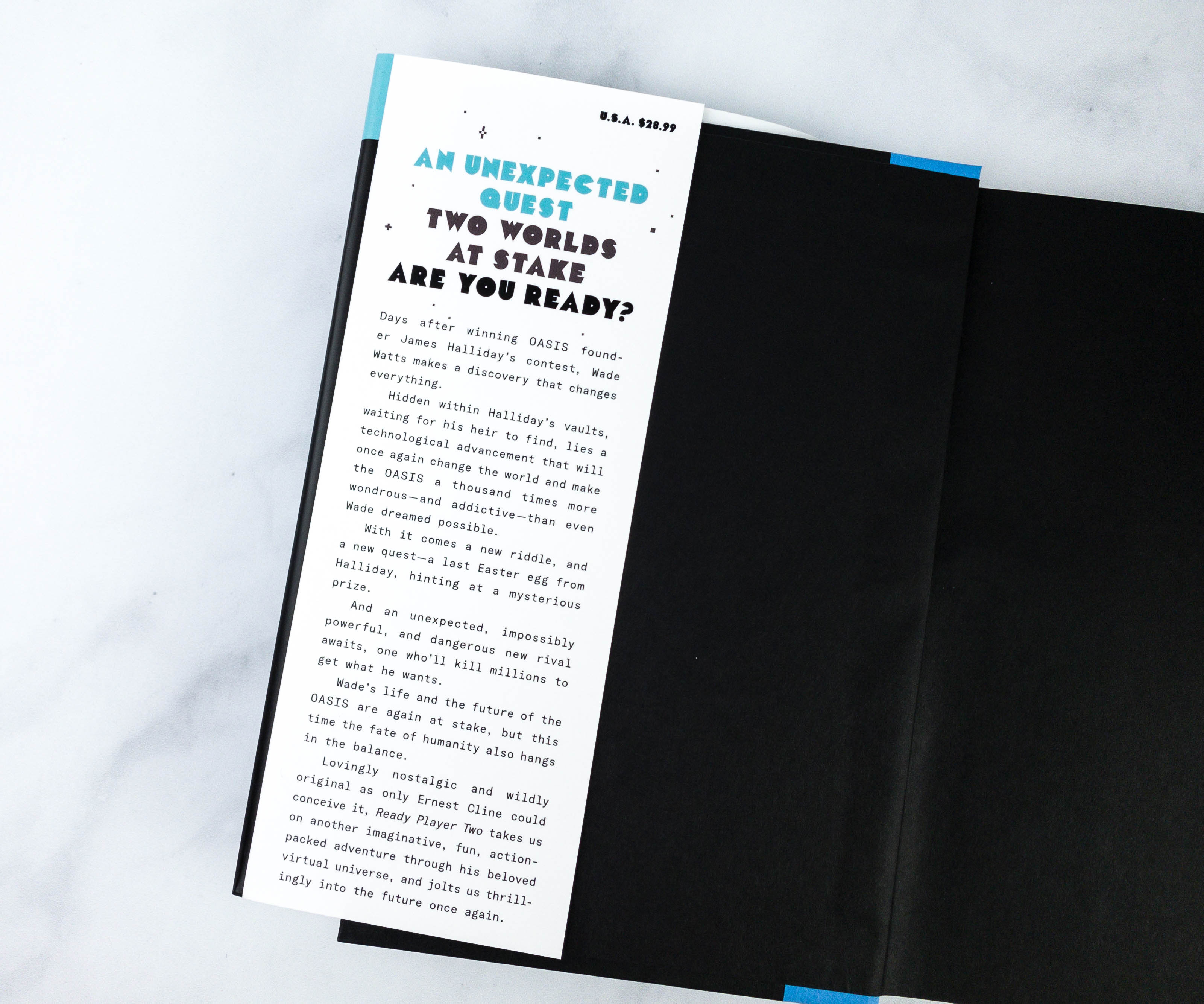 My husband liked the first book and wanted to read this one!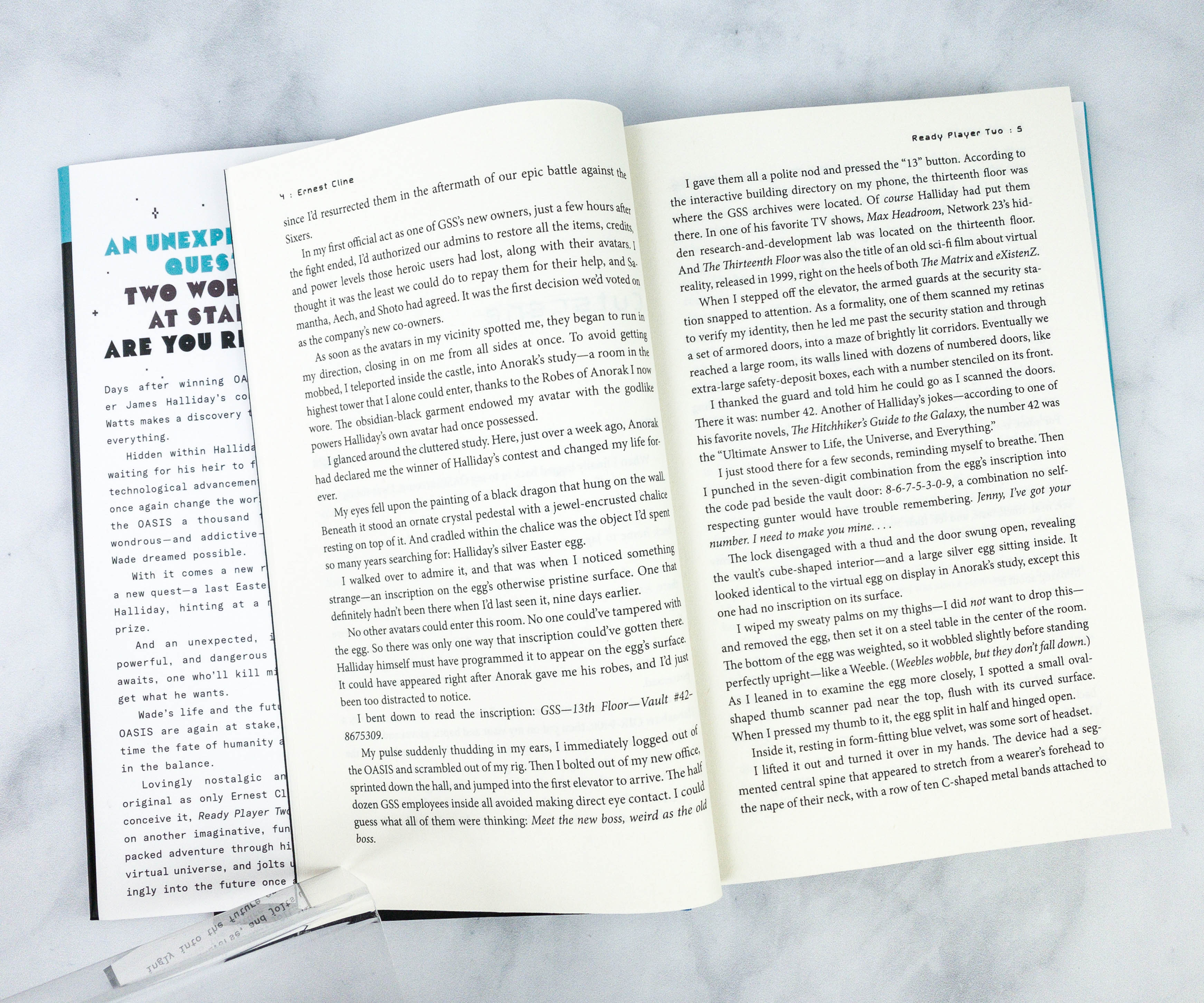 It had the same feel as the first book, which is great, and it has a lot of 80s references. I also enjoyed the pacing and how Wade Watts has gone through personal growth.
If you love pop culture topics and you're ready to geek out, you might like this series, but honestly, the writing isn't that great and Cline fails miserably when addressing current day social ills.
I'm happy with my new reads from Book of the Month! The selection for January 2021 includes a good variety of titles from romance to thriller and everything in between. I'm glad I went with Outlawed, a historical fiction, because it was such a fantastic read. I loved the characters and everything that the book tackled. My add-ons for this month are also pretty good! One is Practical Magic, and the other is a sequel to a well-loved sci-fi book. I can never get enough books in my life and this subscription offers great titles plus add-ons, so I think we're a perfect match! It's also a good subscription to try if you want to have some control over the books you receive!
What do you think of this month's book selections?