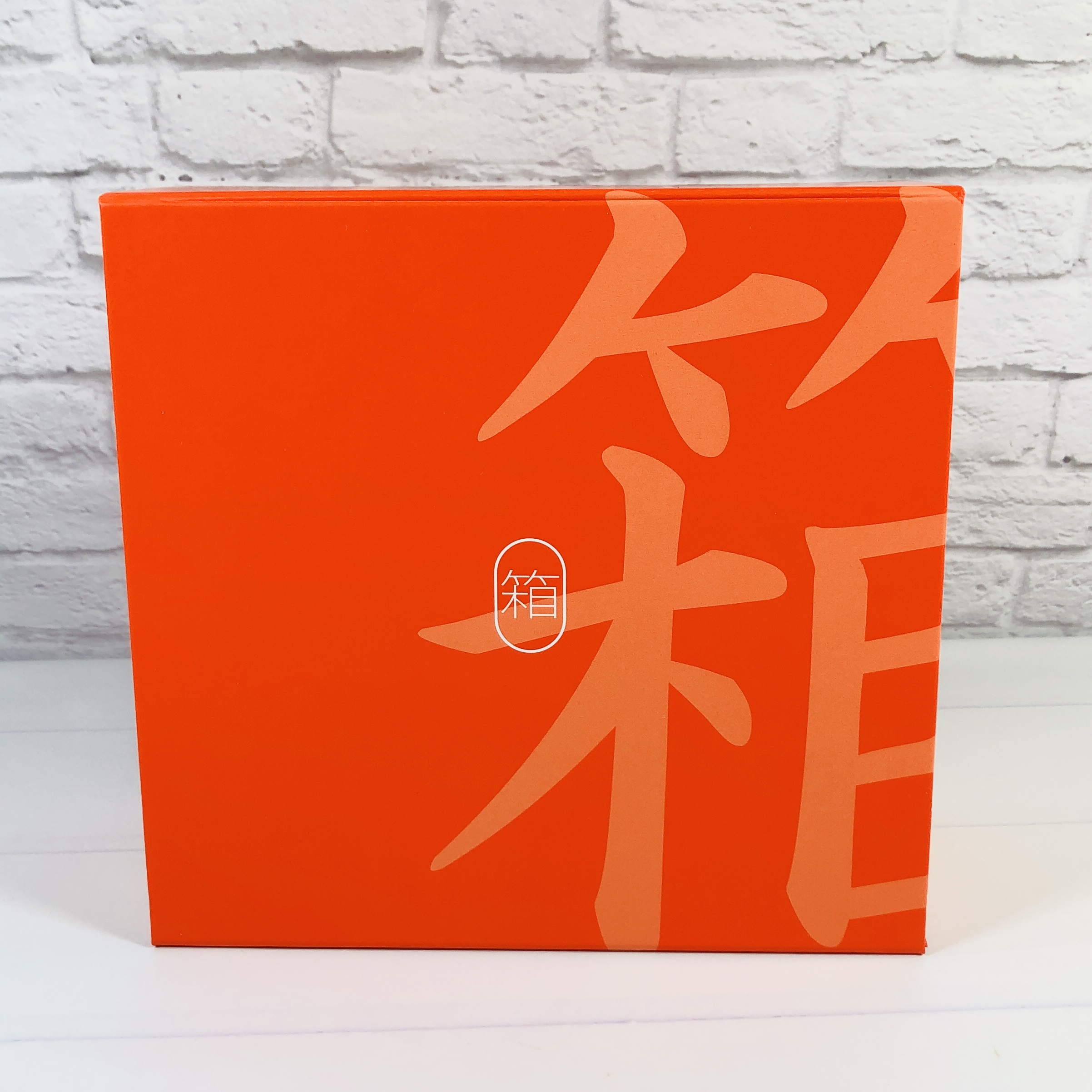 Bokksu is a premium snack box that features authentic Japanese snacks, as well as a tea pairing to go with it. There are two levels to choose from: Classic Bokksu ($44.99 USD) includes an assortment of 20-25 premium Japanese snacks and a tea pairing; Tasting Bokksu ($29.99 USD) includes 10-14 premium Japanese snacks and a tea pairing. Both boxes offer a discount for longer terms. The snacks sent are not easily found outside of Japan and this subscription ships internationally from Japan. Shipping is already included in the price. I am reviewing the Classic Bokksu.
Other Japanese snack subscription services use mass-produced mainstream snacks that can be readily found in most Asian markets outside of Japan. Bokksu directly sources its artisanal snacks from local snack makers in Japan (some of whom have been around for over 200 years!). We only curate high quality and gourmet snacks, never filler items. We are also the ONLY service that handselects a tea pairing for each box to complement that month's flavors.
DEAL: Save $5 on your first box with coupon code HELLO.
NOTE: Your first box will be the Seasons Of Japan, shown here.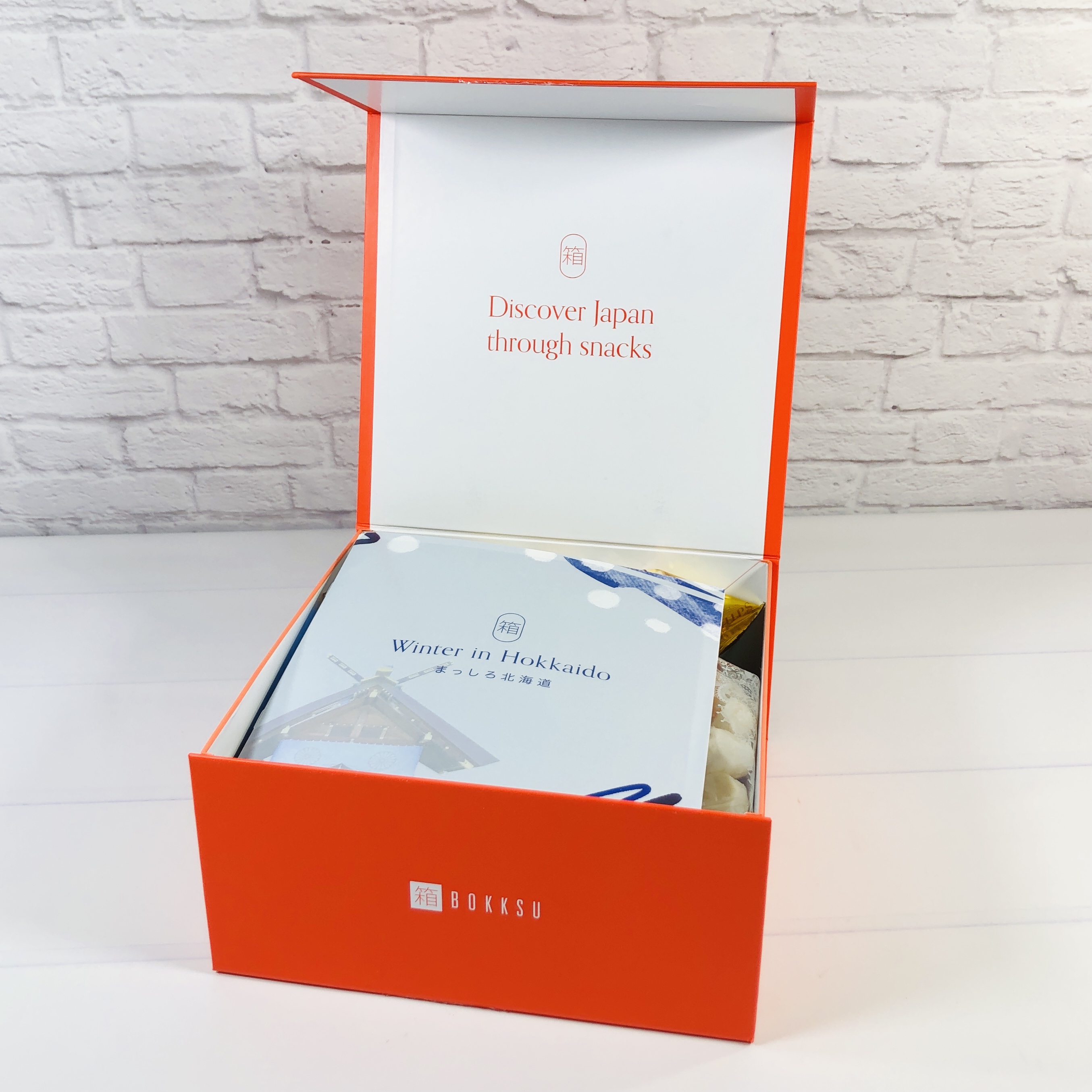 As always the snacks are packed in there so nicely. The box has changed and instead of a having a lid that can be lifted off, it is now connected.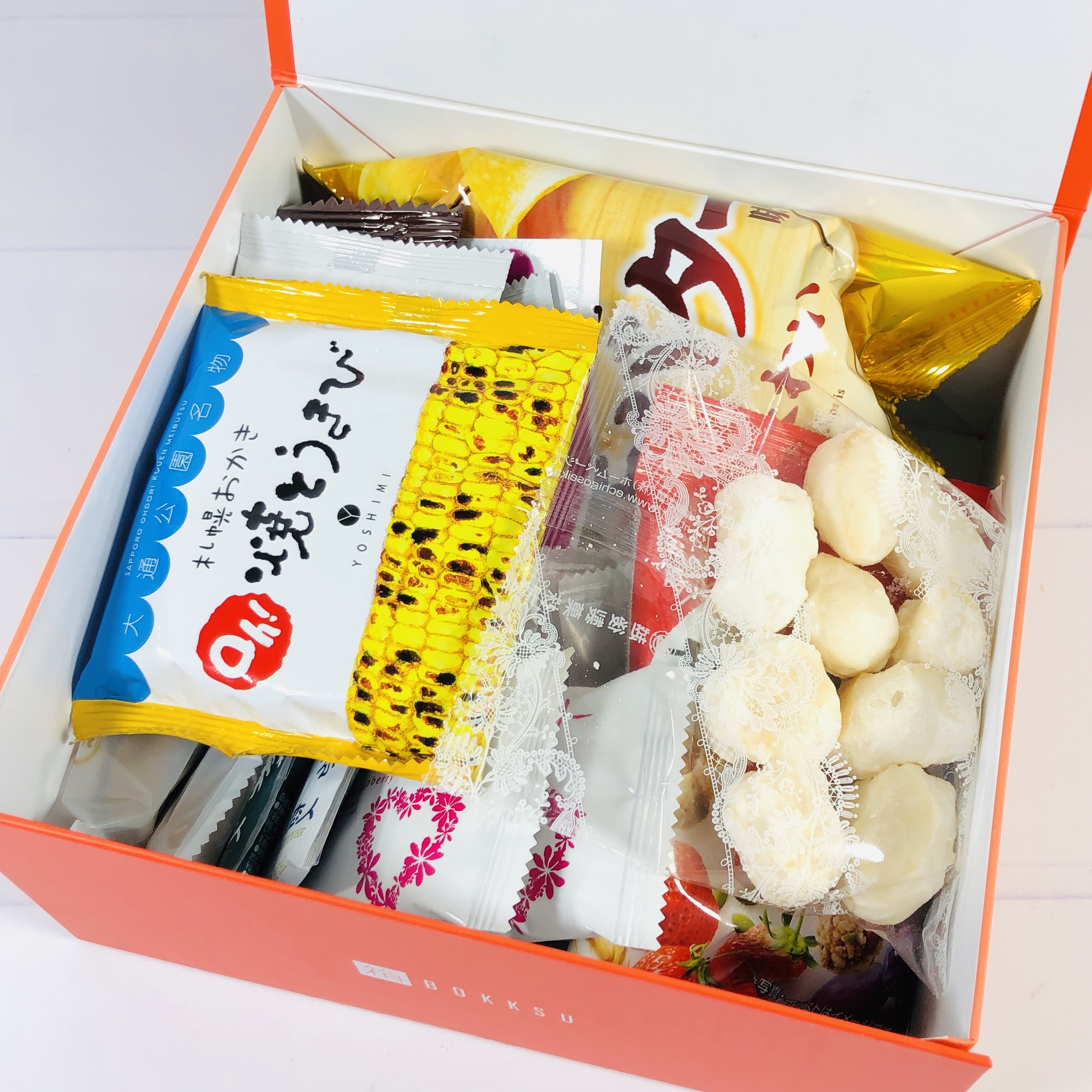 Looking good!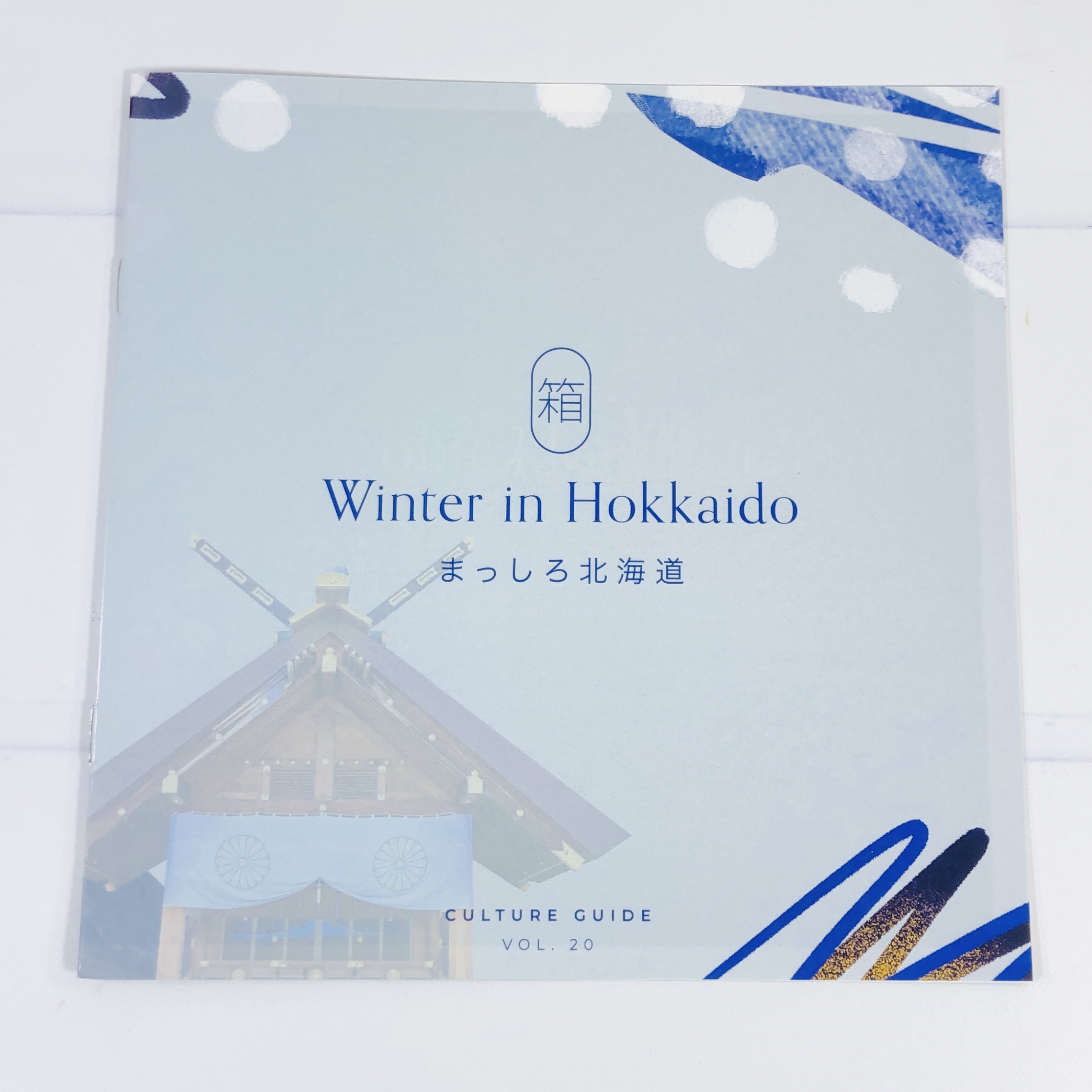 Bokksu provides a beautiful full-color info guide in every box.
December's theme is Winter in Hokkaido. A bit of info about Hokkaido was discussed.
The next page has a map showing where in Japan each snack originated.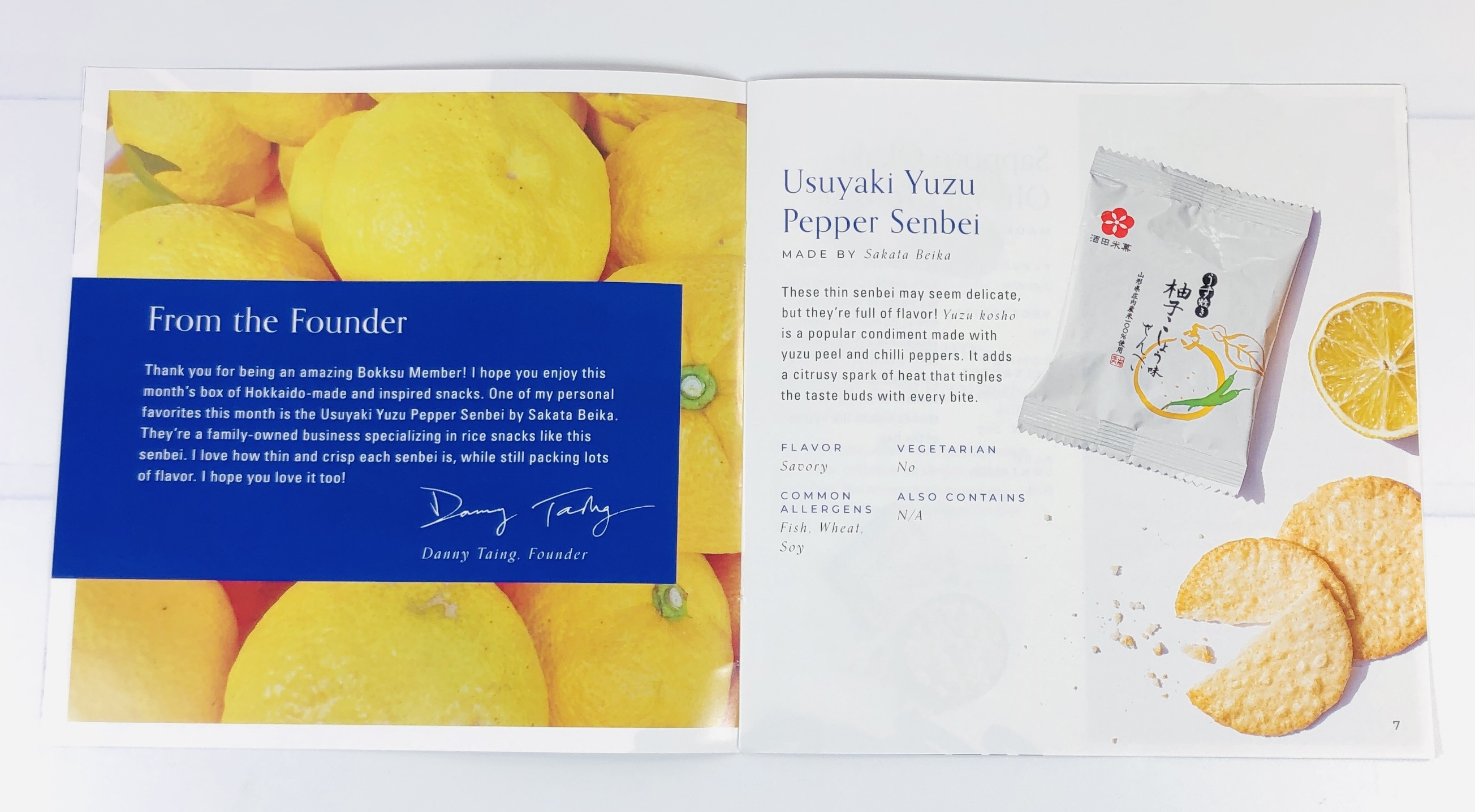 A note from the founder lets us know his favorite snack from this box.
Each product was shown and lists brand name, common allergens, and a description.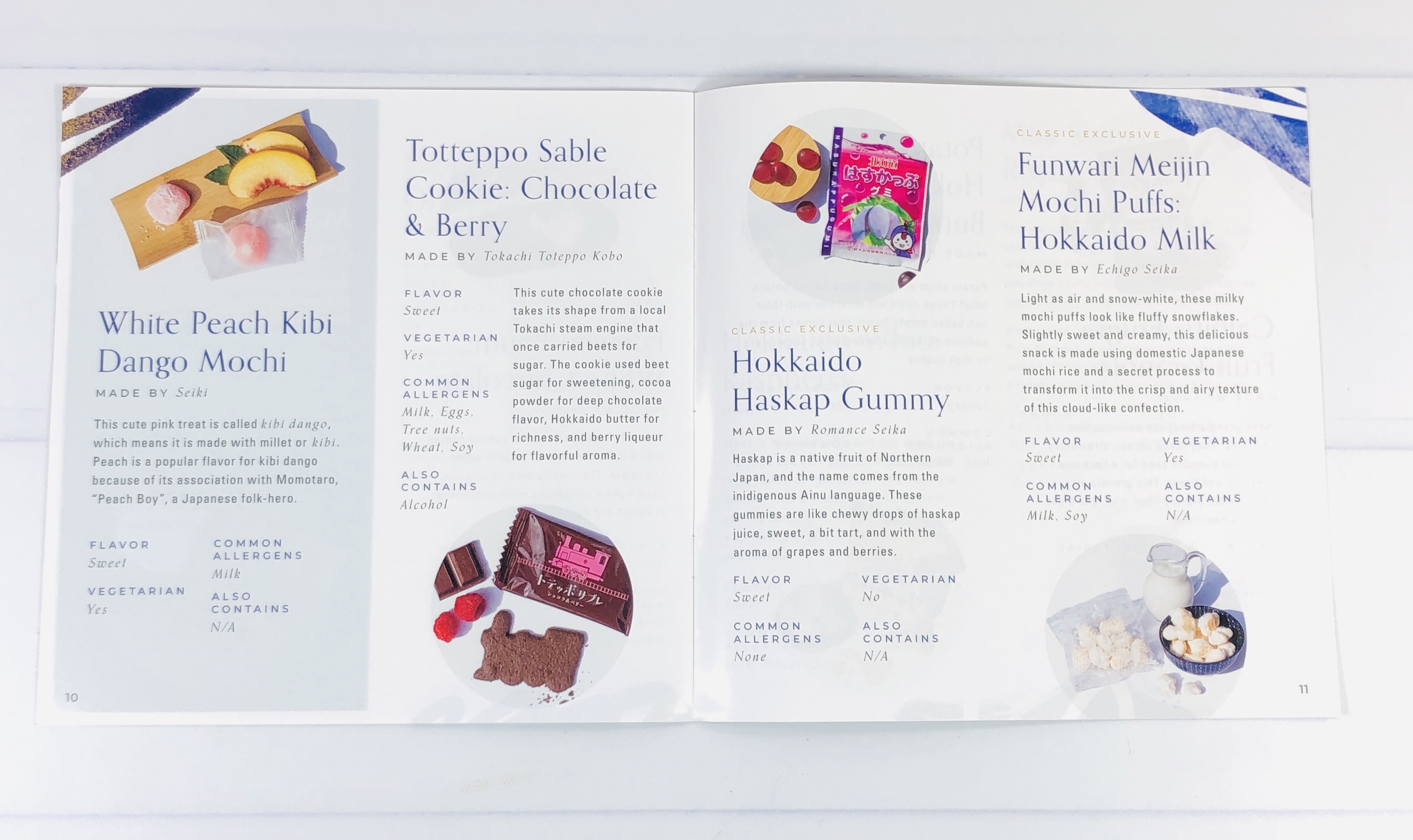 The last section discussed the snow festivals that take place.
The back of the mag had a glimpse at the next box theme!
Everything in the December 2020 Classic Bokksu!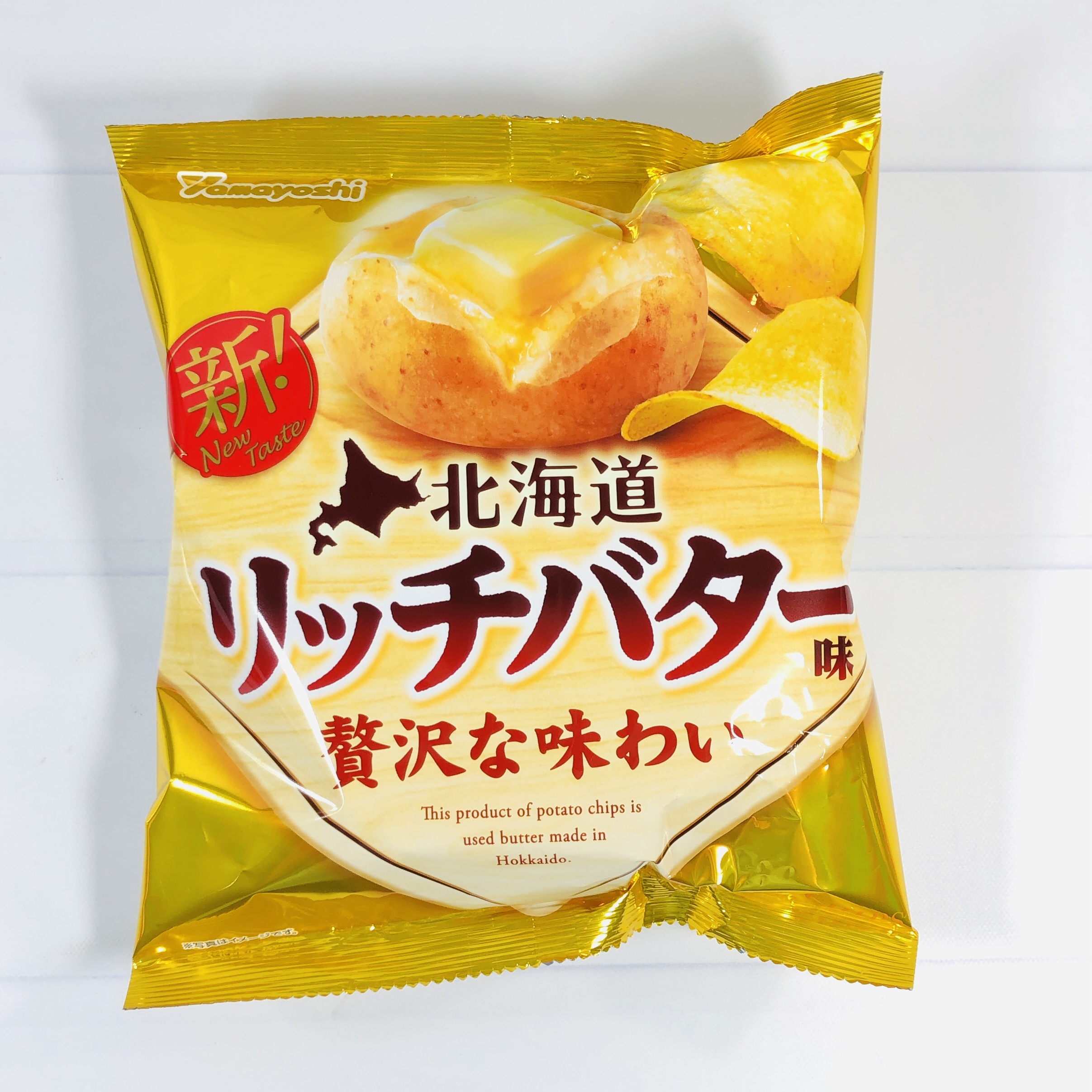 Potato Chips: Hokkaido Rich Butter are thin potato chips that I believe are supposed to have a buttery baked potato flavor. They are similar to Lays thin chips but have a sweet and savory flavor coating, like the baked potato also had a squirt of teriyaki sauce. My daughter came in to tell me that our regular potato chips pale in comparison.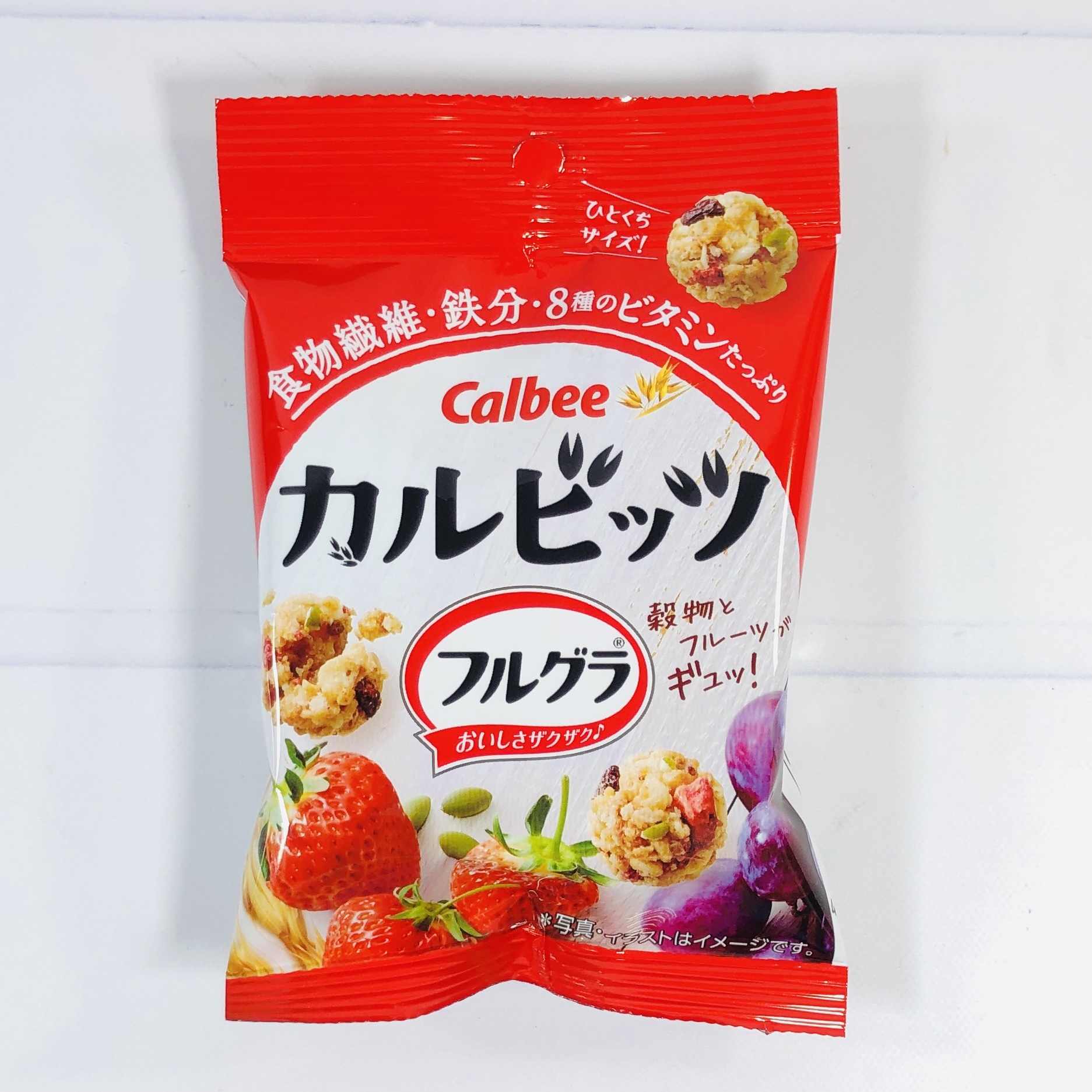 Calbits: Frugra Fruit Granola I grew up eating granola and love it and these little bite size balls are perfect for popping in my mouth. They have oats, pepitas, and dried berry pieces and are light in texture and very crunchy.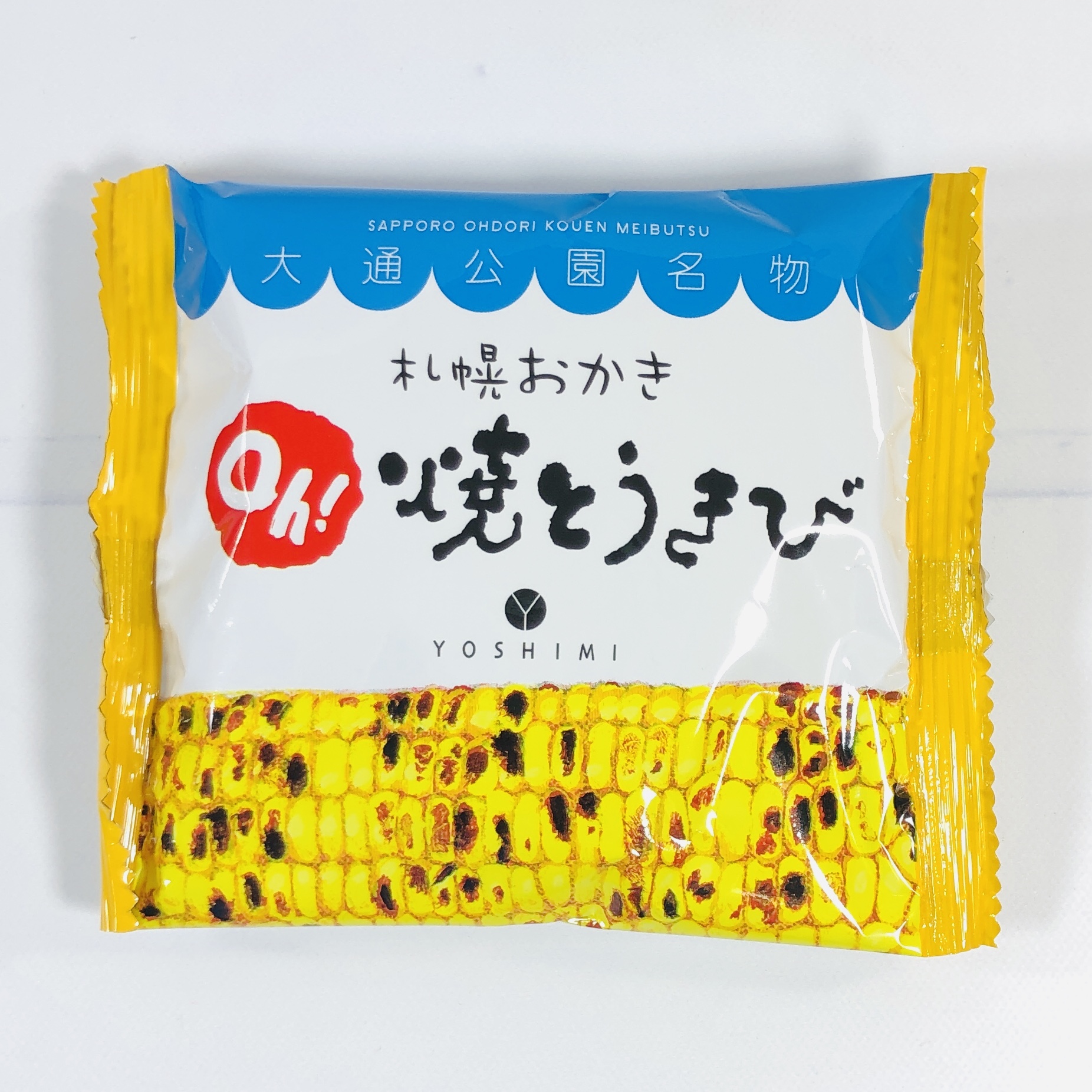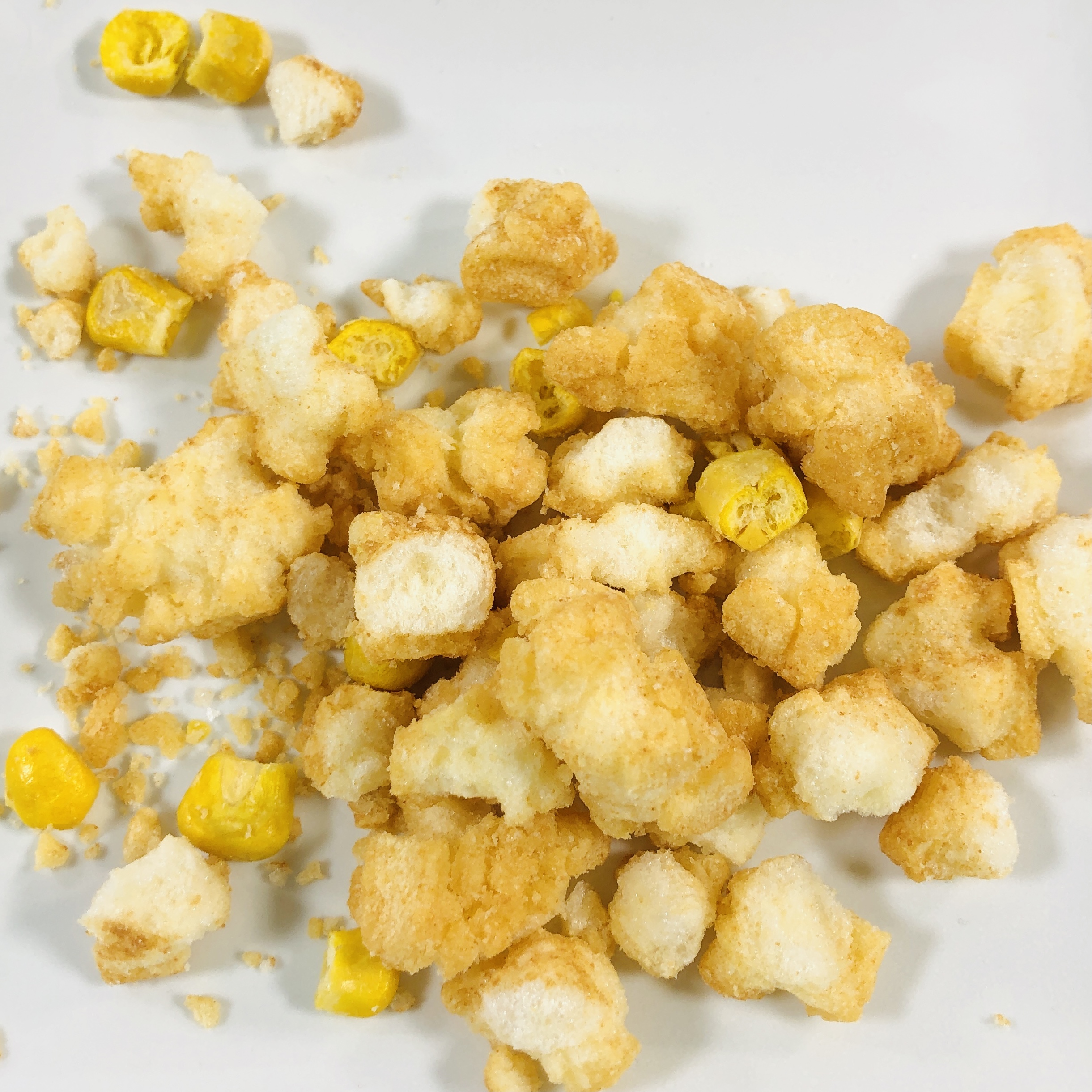 Sapporo Okaki Oh! Yaki Toukibi The bigger rice mochi puffs in this bag are buttery and sweet, crispy and crunchy. The smaller pieces are freeze-dried corn kernels and together it's just so yummy.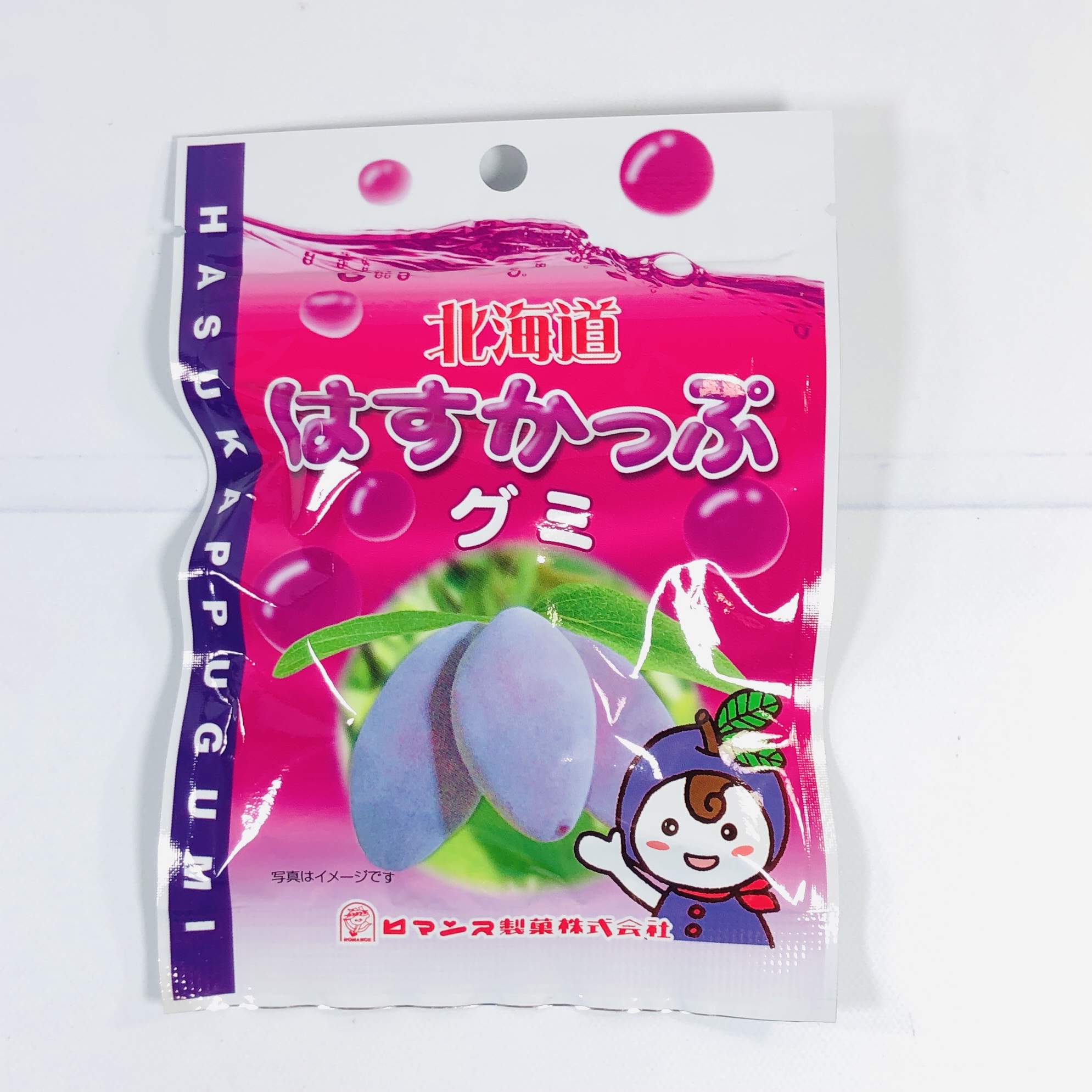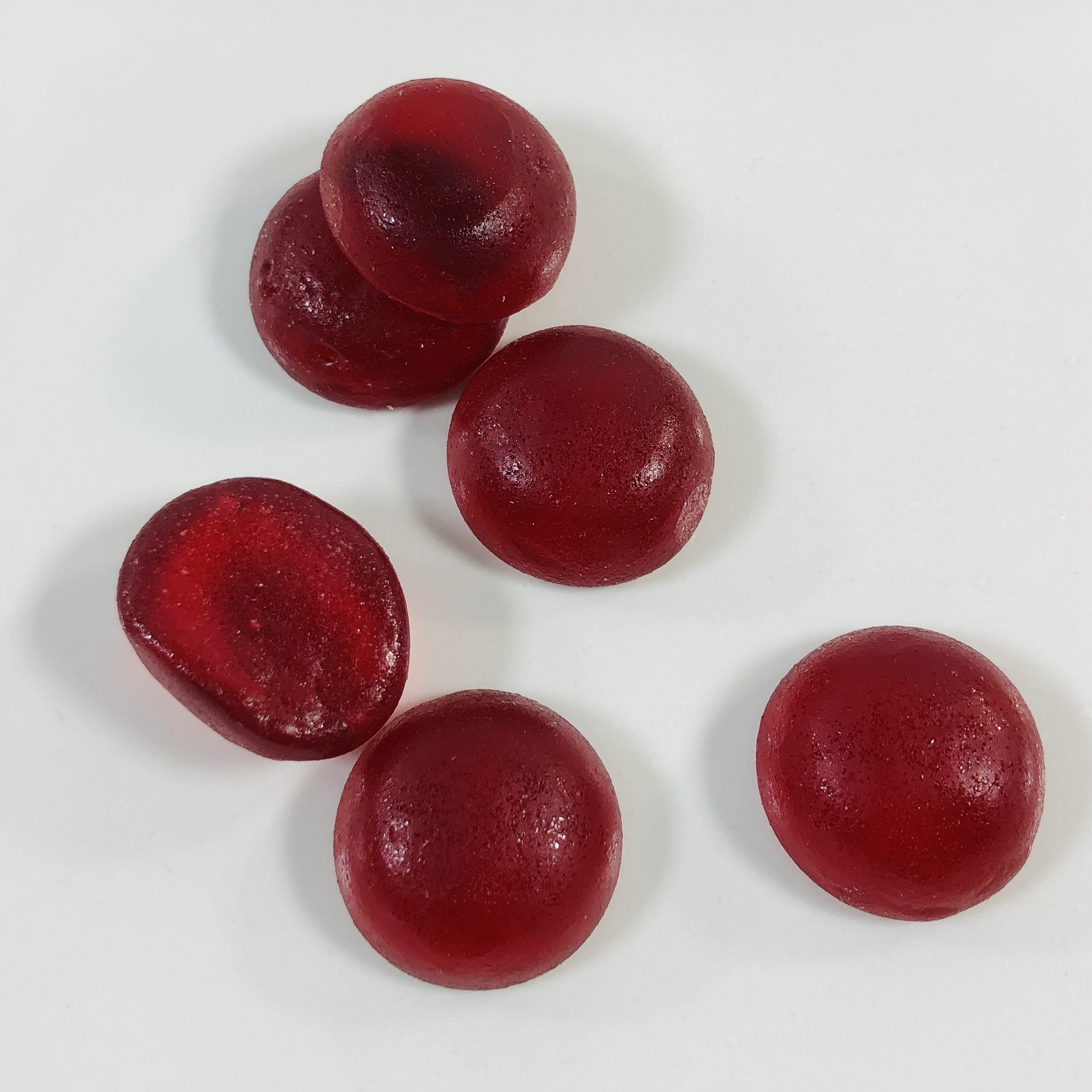 Hokkaido Haskap Gummy A haskap is a type of fruit that I have never heard of before but that has a flavor that is a cross between several berries. The gummy candy has a flavor that reminds me of grapes and it is sweet and sorta sour, but very tasty.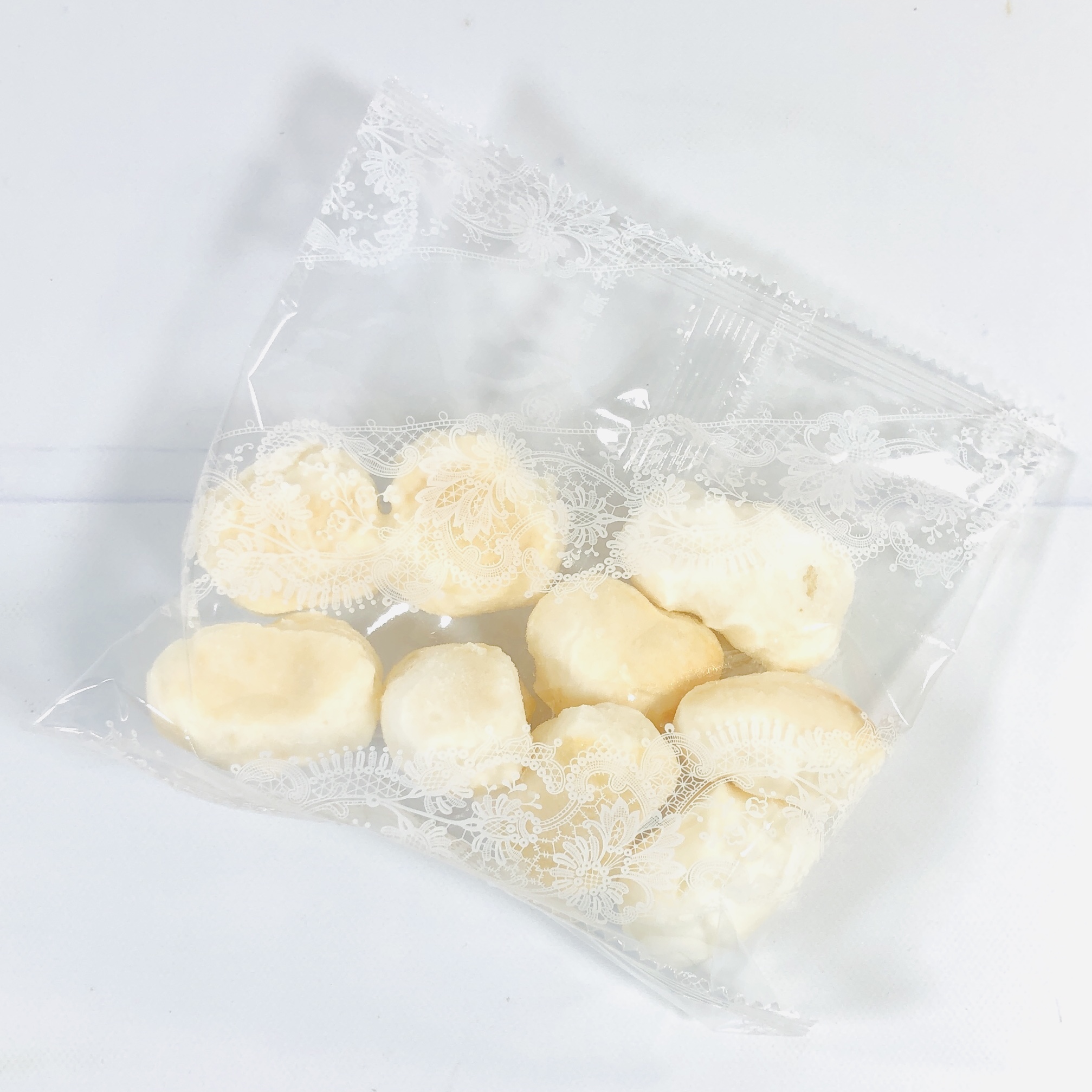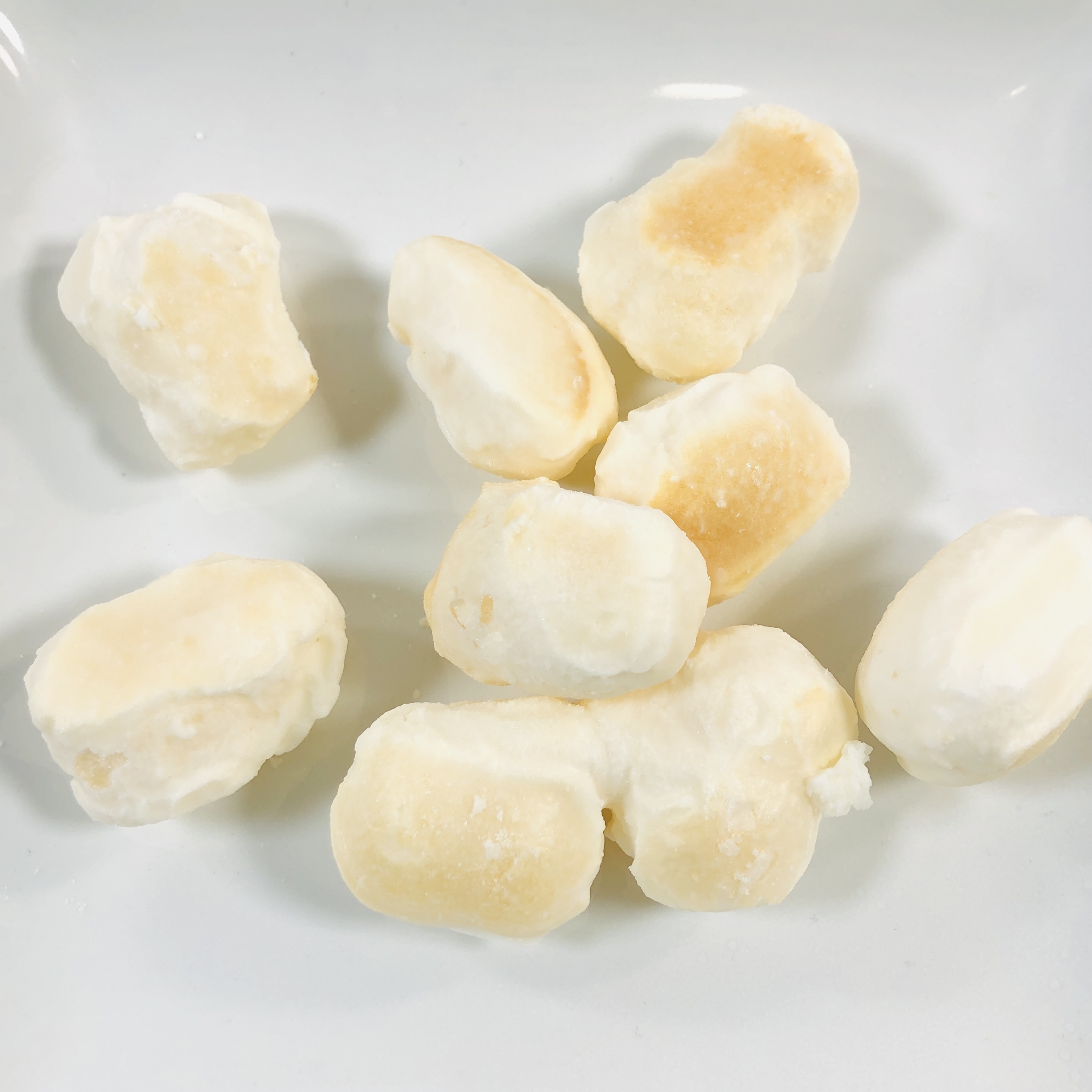 Funwari Meijin Mochi Puffs: Hokkaido Milk I wish I had a big box of these because they are tasty, light, and melt in the mouth. They have a creamy sweet milk flavor and are gone way too soon.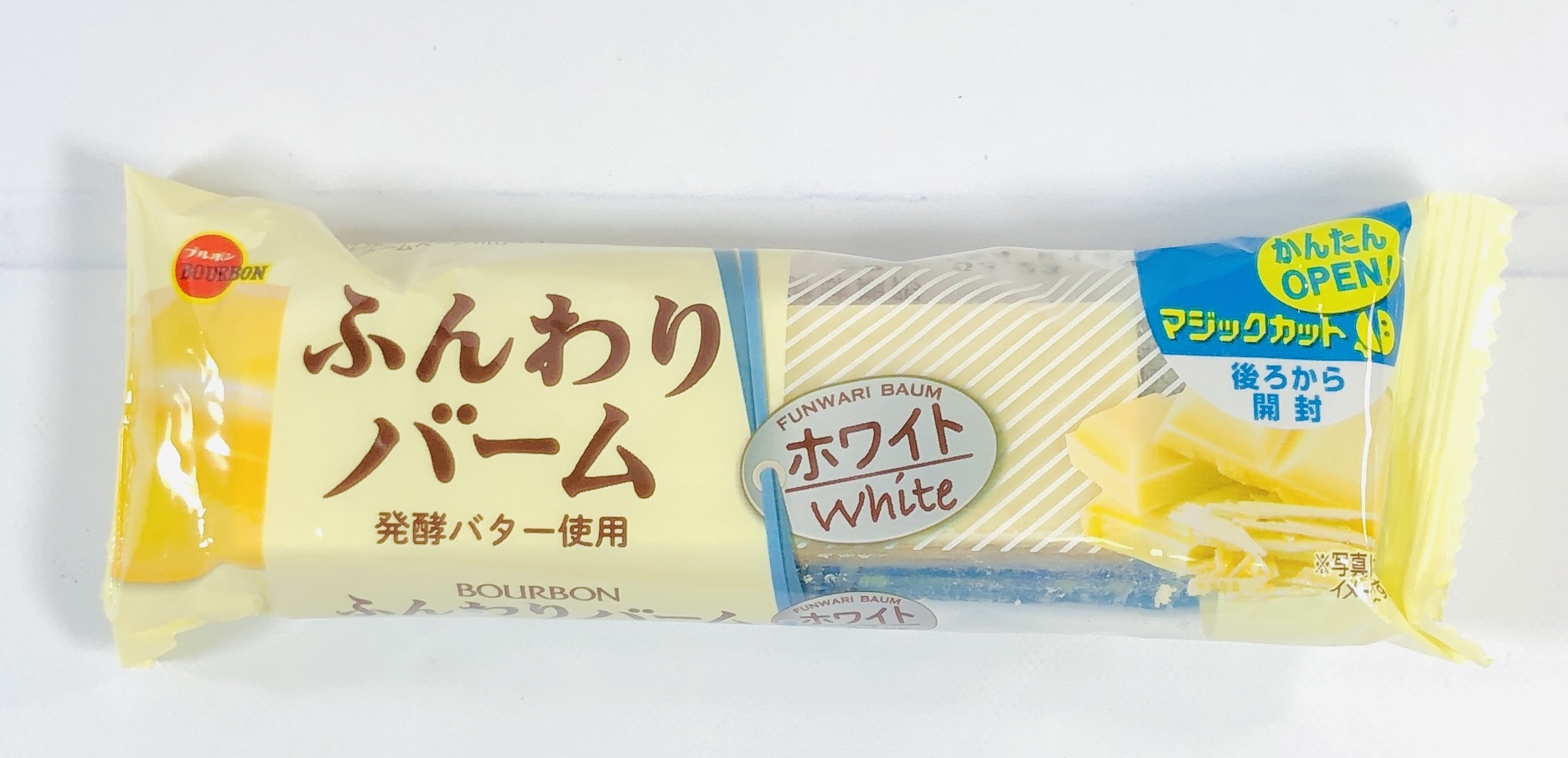 Funwari Baum: White Chocolate Let's face it, they had me at white chocolate. This is a soft vanilla sponge cake with lots of pretty layers ("baum" is German for trees) and it's sandwiched with white chocolate. A not too heavy treat that is sweet and not strongly flavored.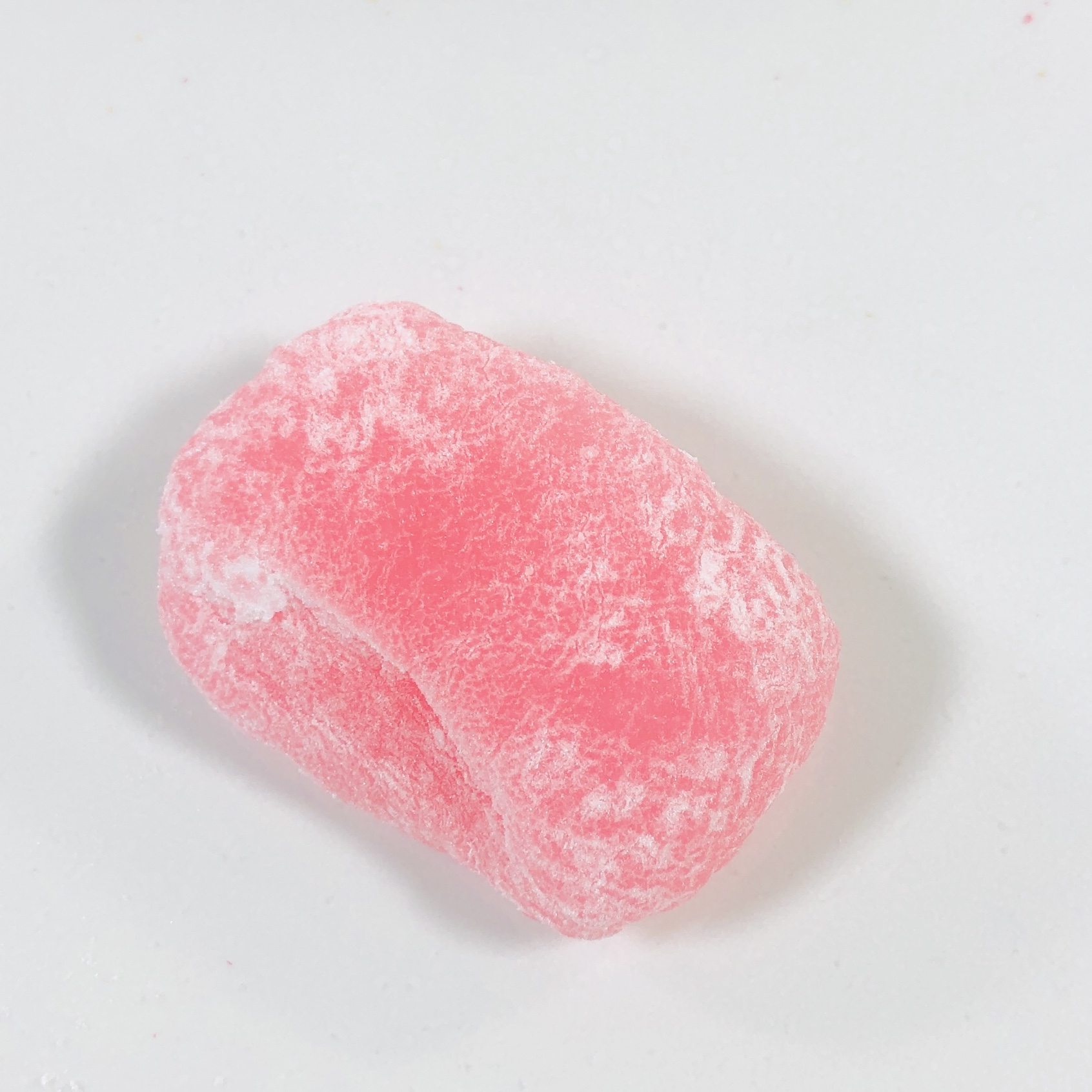 White Peach Kibi Dango Mochi I think the difference between this and the usual mochi is that this is made with millet rather than rice and it seems less sticky to me. The flavor is similar to peach flavored candy and is a nice treat for the winter.
Hokkaido Evaporated Milk Manju The cookie on the outside is a soft bun type while the filling is bean paste flavored with evaporated milk that is sweetened. I would say the flavor is sweet and maybe vanilla-like, I don't know but I like it.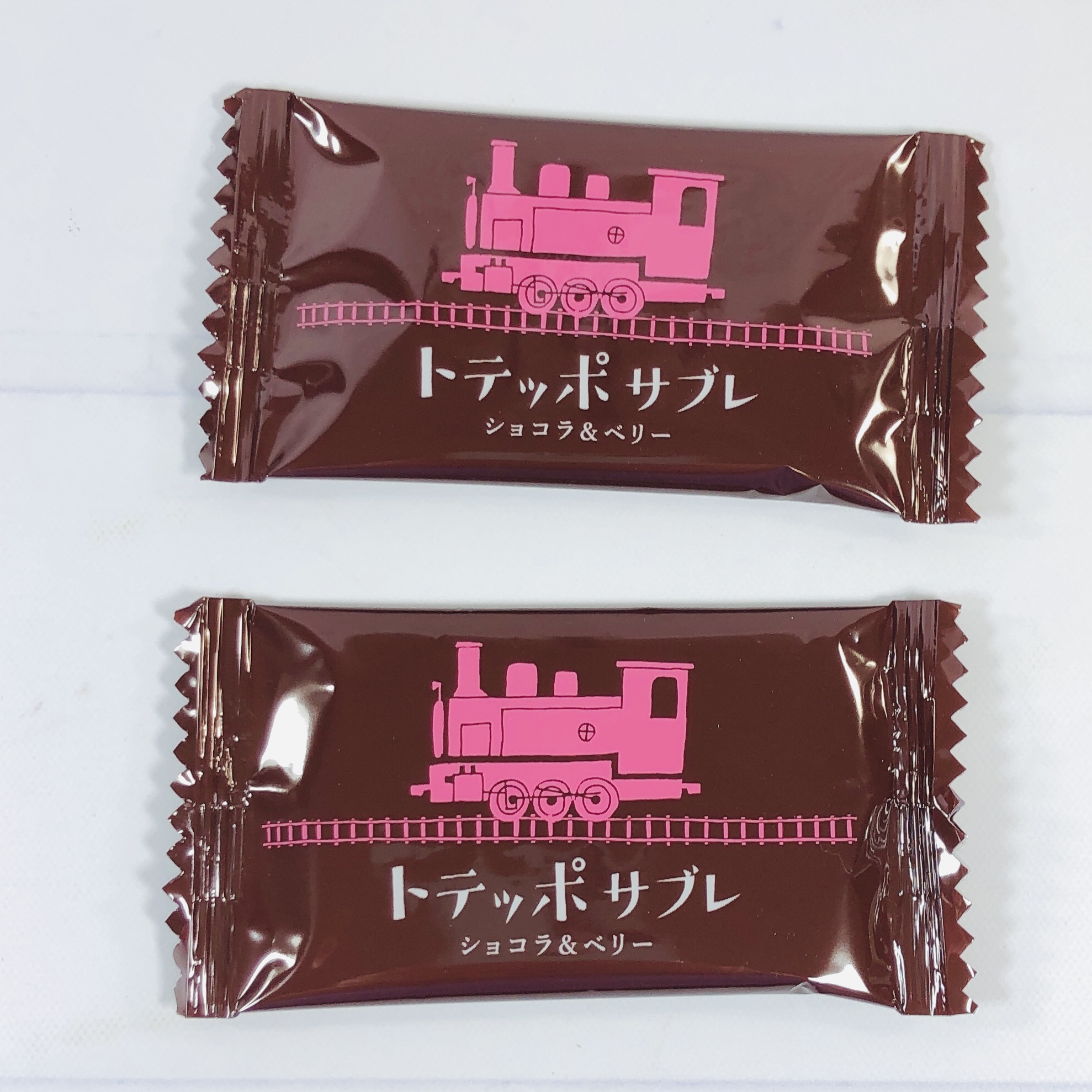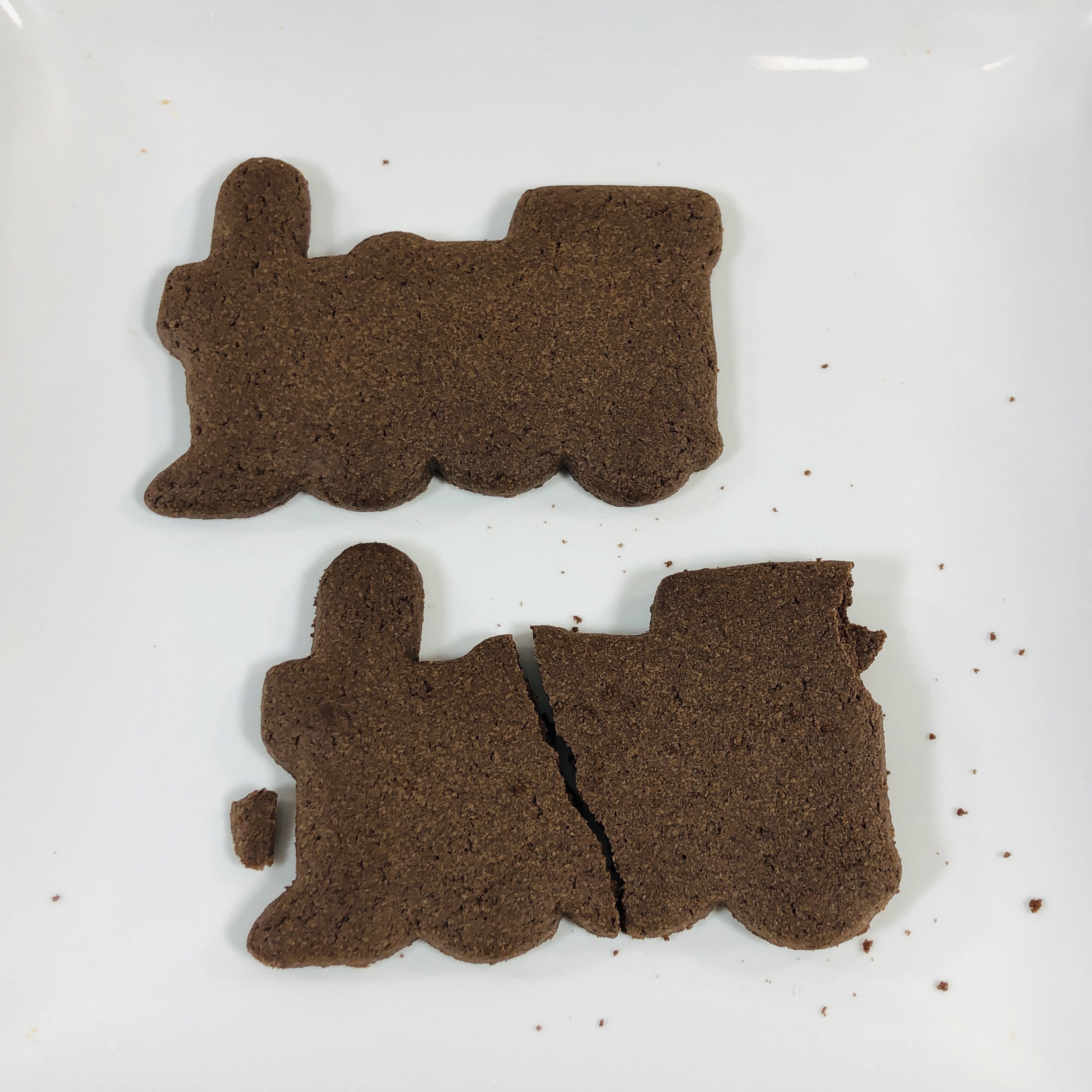 Totteppo Sable Cookie: Chocolate & Berry is a not-too-sweet dark chocolate sugar cookie with a hint of berry flavor. It's shaped like a train engine!
Usuyaki Yuzu Pepper Senbei Sebei are one of my favorite snacks, they are so crispy and buttery. This one also had a spicy and slightly sour flavor thanks to pepper and yuzu, a type of citrus fruit.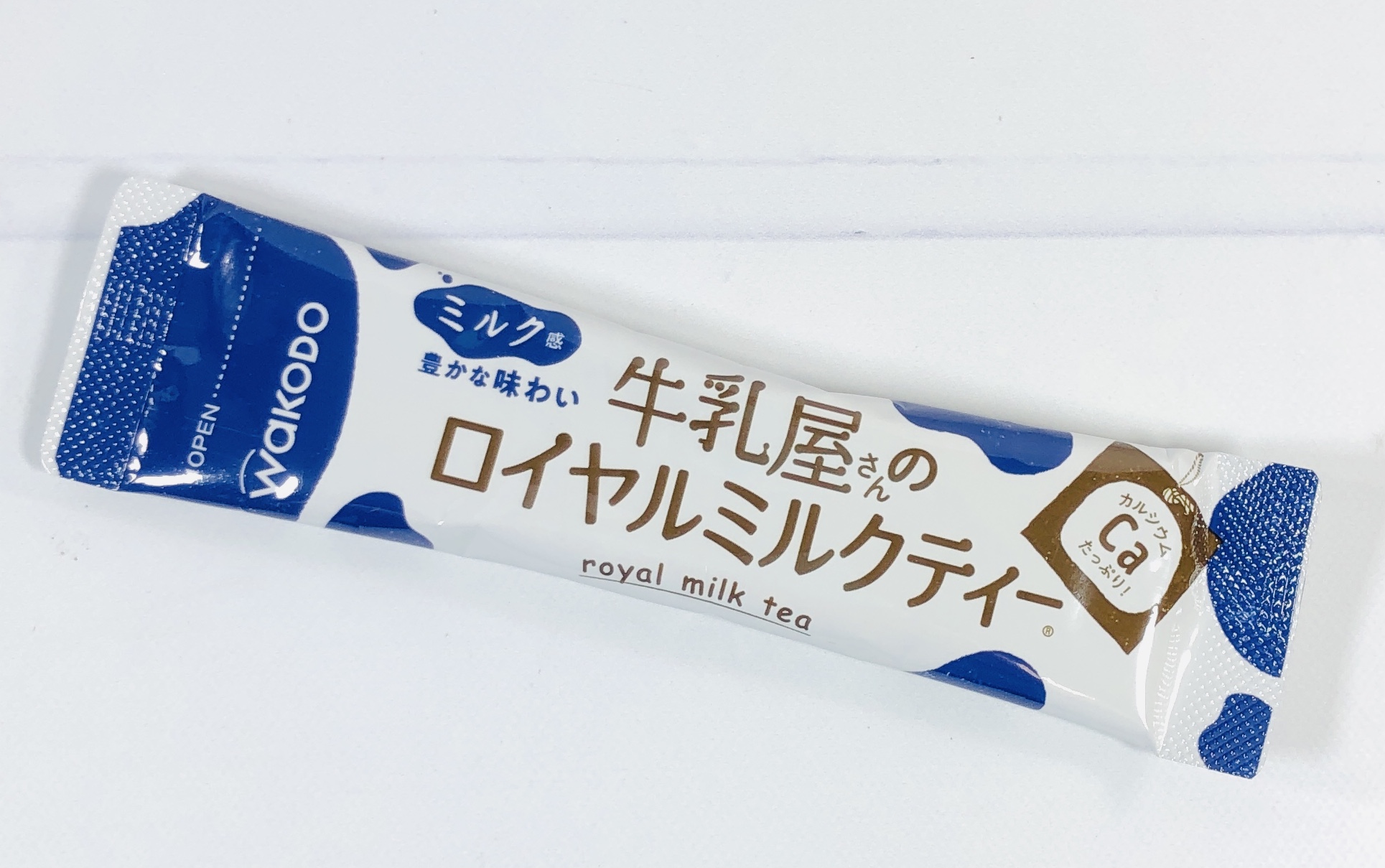 Milk Shop's Royal Milk Tea is an instant tea packet, just add water and enjoy. It can be mixed with hot or cold water and I used 4 ounces of water just below the boil. This is creamy and sweet and has an almost perfumed aroma and for some reason tastes like peach to me. Maybe it's because my daughter gets peach milk tea from the boba shop and it reminds me of that drink.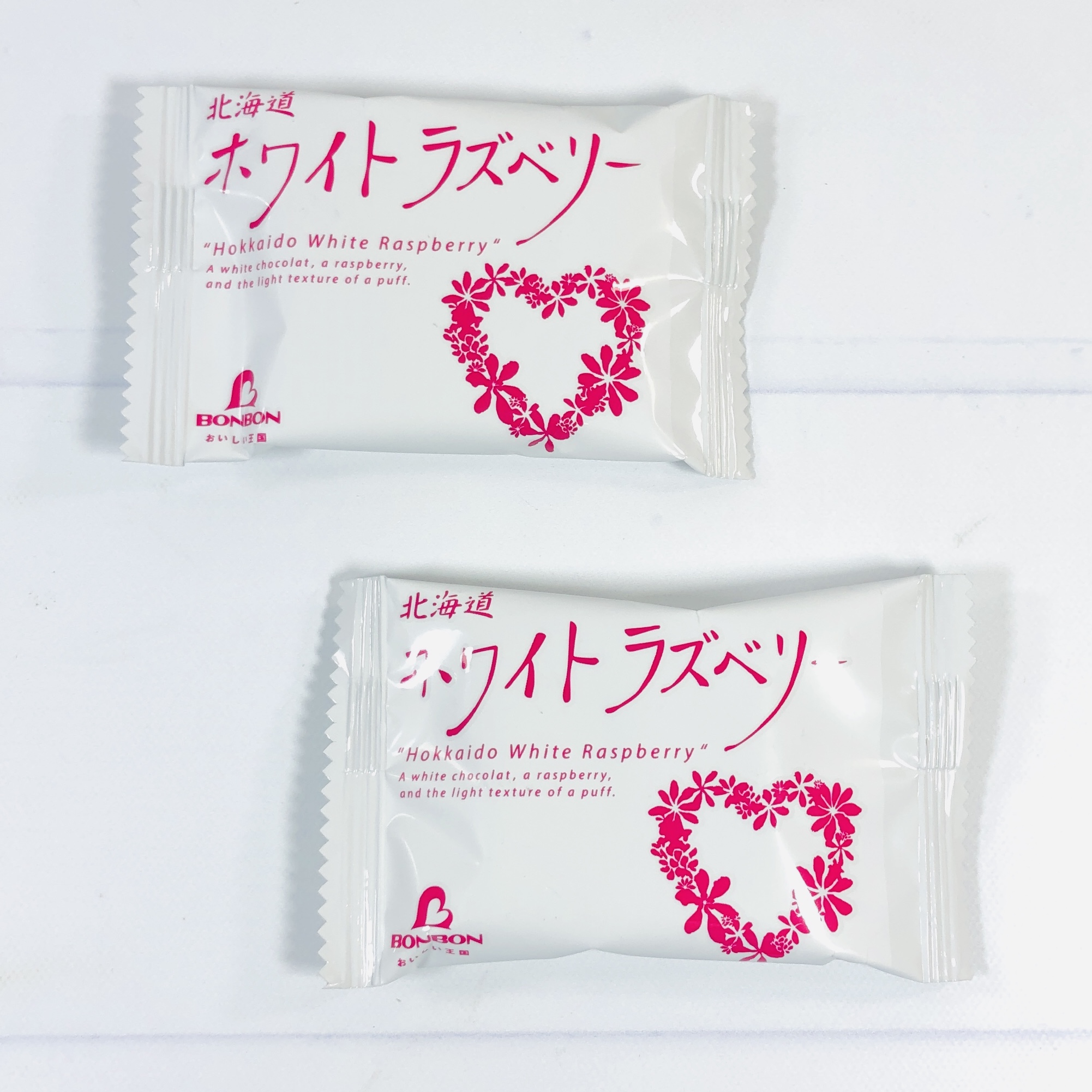 Hokkaido White Raspberry Yum, a flaky cookie with a covering of white chocolate sprinkled with freeze dried raspberries. The cookie is made of rye, rice, and corn and has a texture that's similar to a wafer cookie or ice cream cone.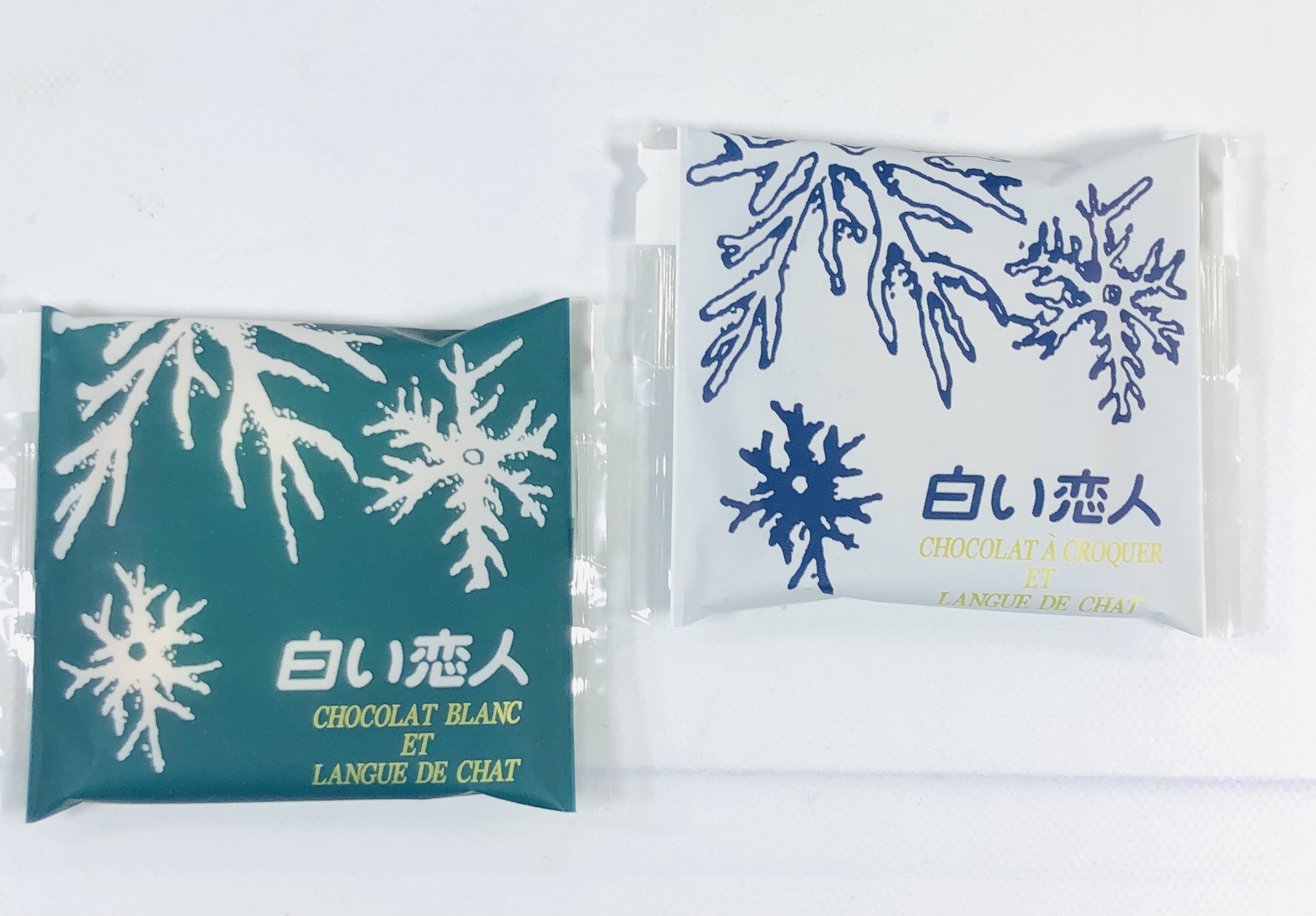 Shiroi Koibito: White & Black are two little French butter cookies with a chocolate filling. One is sandwiched with white chocolate, the other with milk chocolate. The cookie itself is perfectly crispy and buttery. What a delicious treat!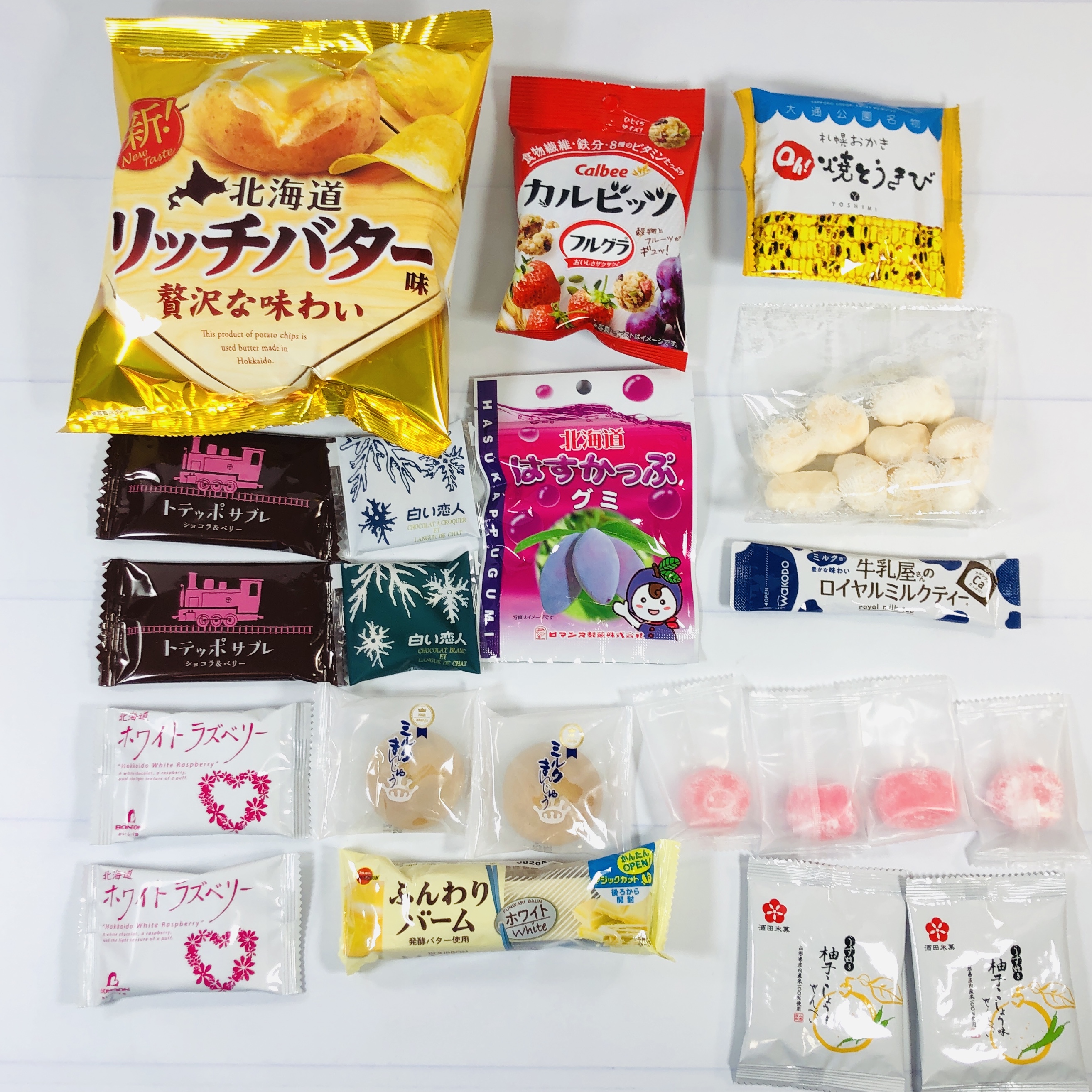 Bokksu is such a fun box and I love the theme and snacks in the December box! My family loves to try these snacks and give me their opinions on them and it isn't always the same as mine either. There's something here for everyone, whether sweet or salty, spicy or fishy. Sometimes it's all of the above in one snack! There are usually repeats and new items in every box and I like that, because these are so yummy and I am happy to get them in future boxes!
What's your favorite snack from this month's box?