Bespoke Post is a men's lifestyle subscription box offering sophisticated accessories, gear, and curated interest kits, although nearly all of their offerings are unisex and would be equally appropriate for any woman.
DEAL: For a limited time, use code MYFIRST to save 25% on your first box!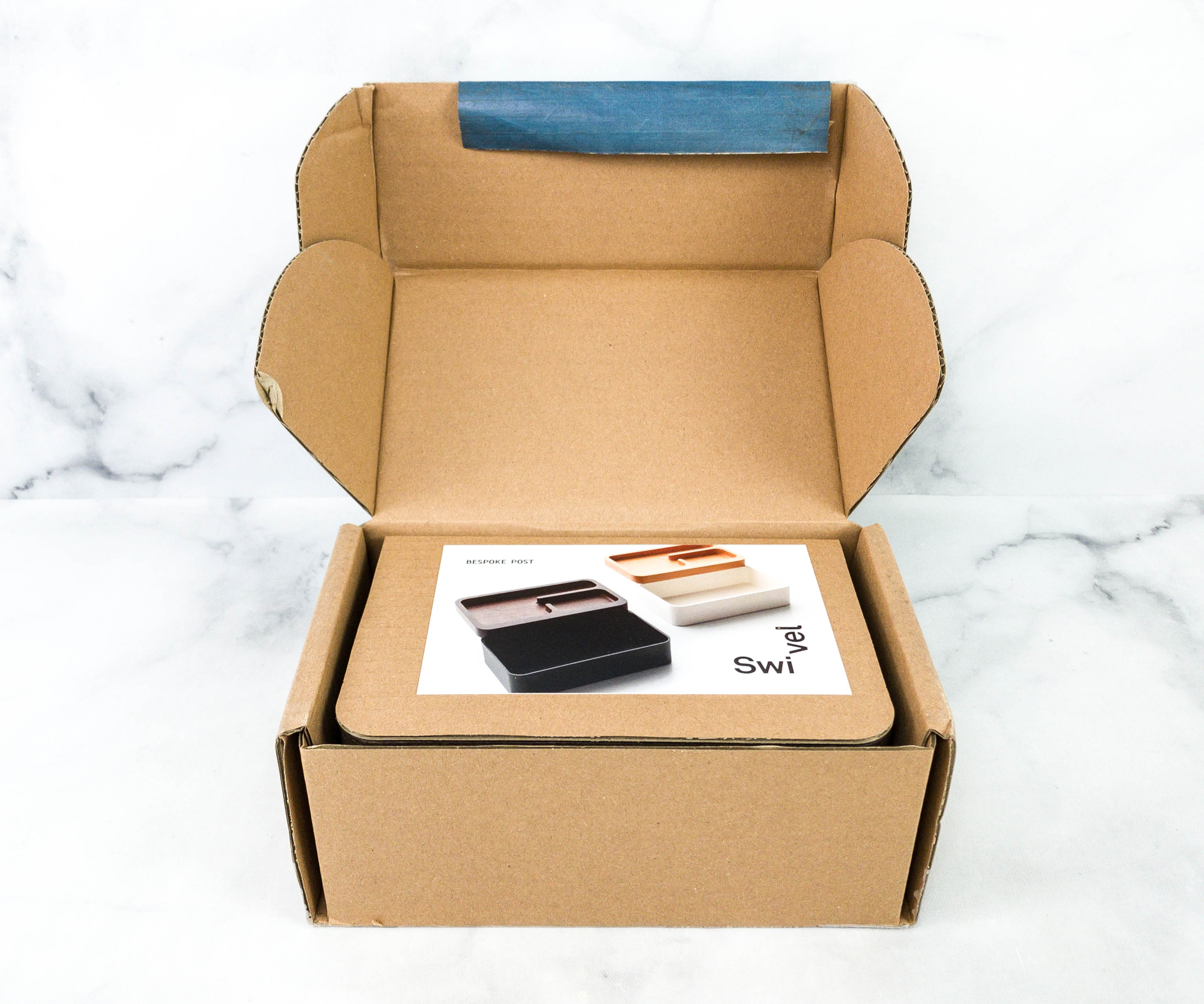 Bespoke Post has a unique model – you can select your box from a variety of offerings, or receive their automatic monthly selection picked just for you. You can also skip the month if you're not interested in any of the available boxes.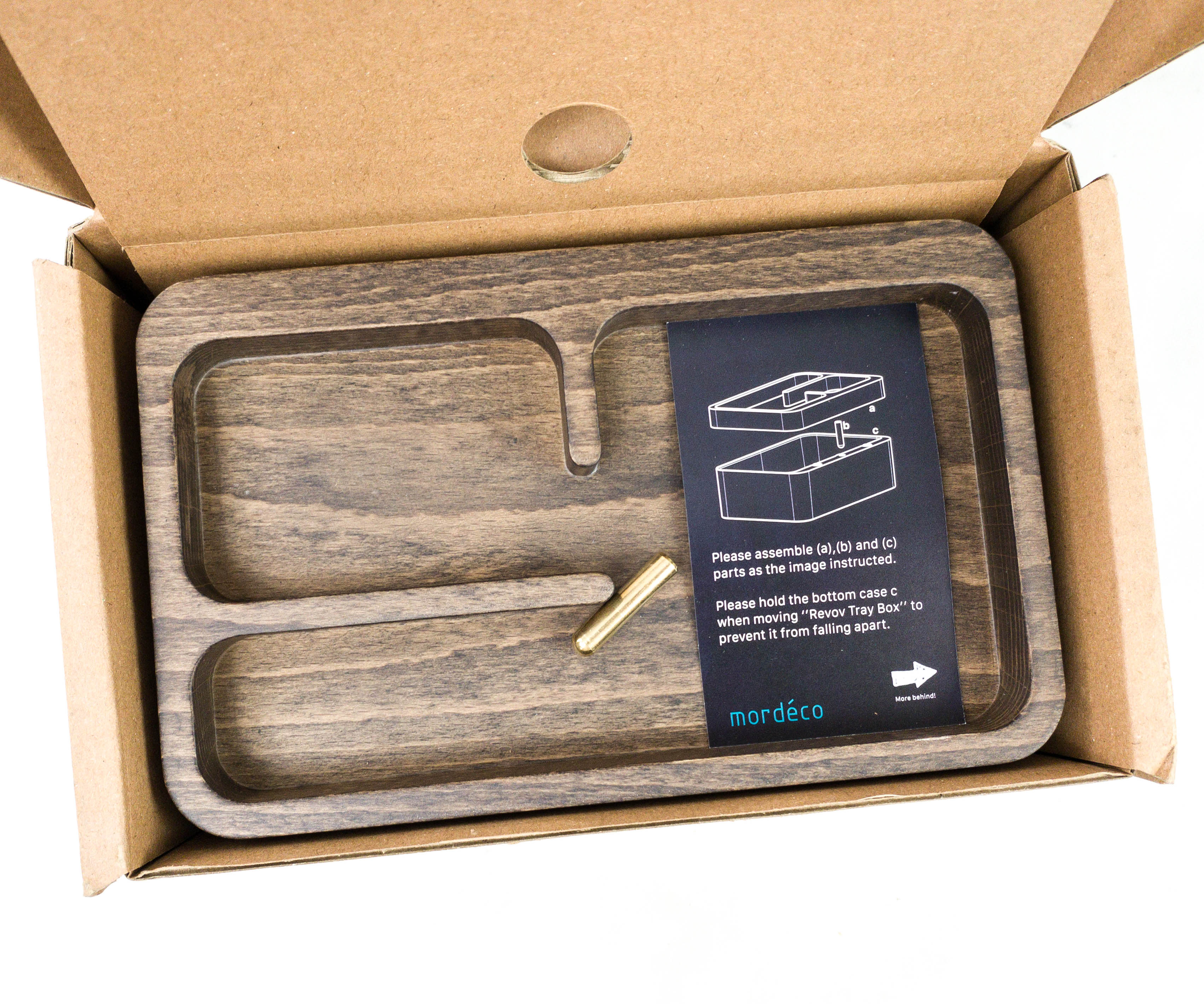 Our selection for this month, Swivel, is still available. This is one of the regular $45 selections.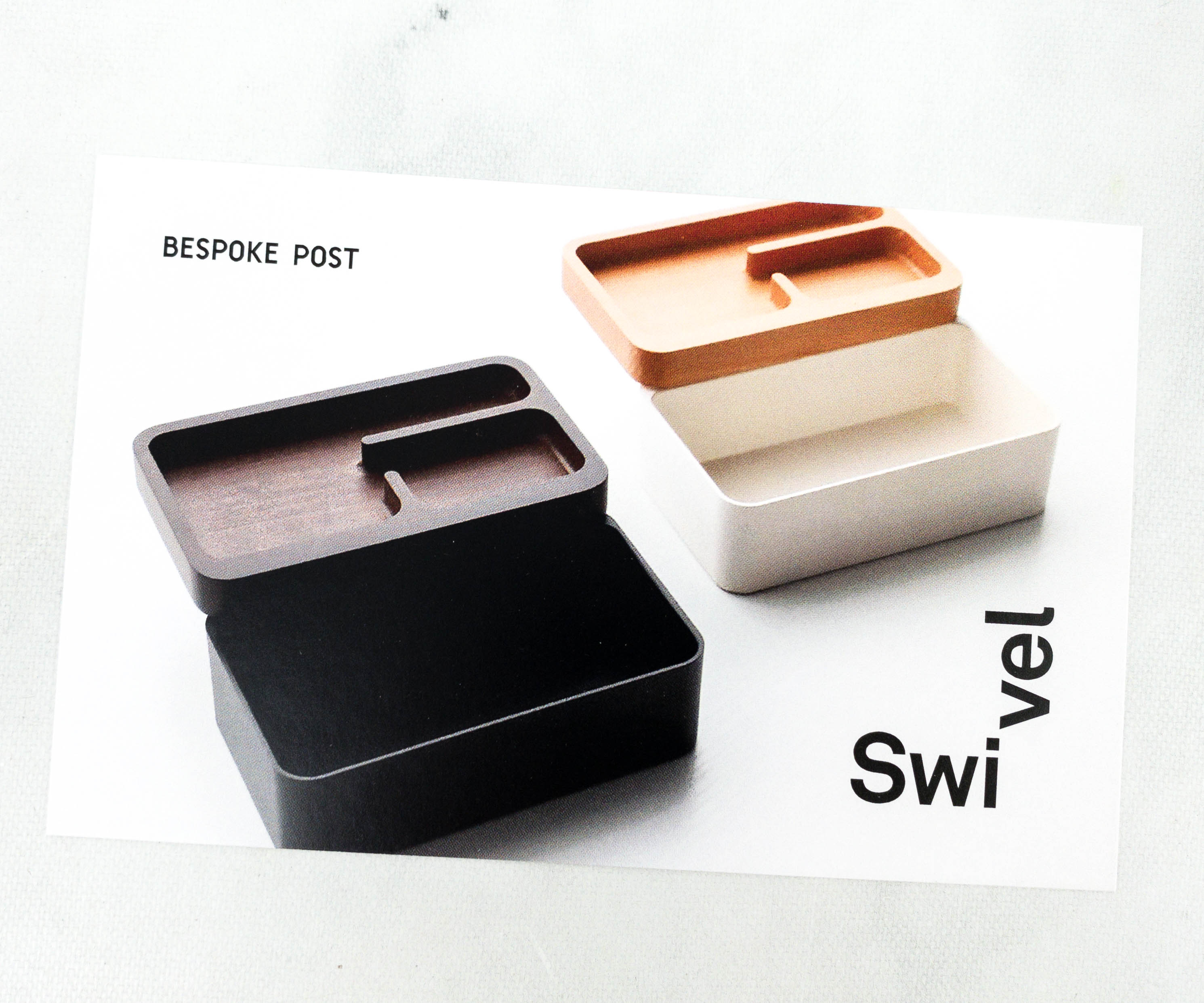 The box includes an information card.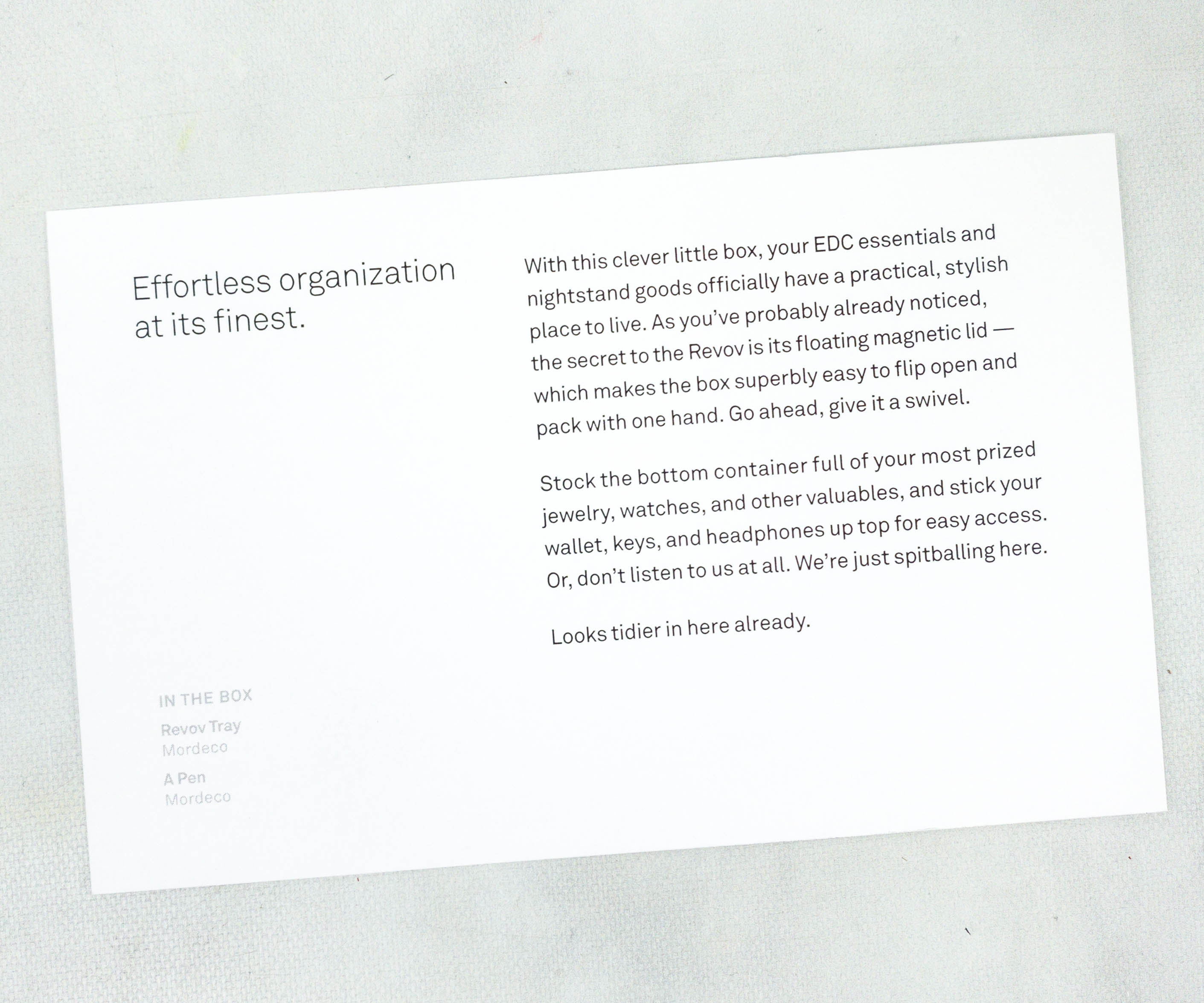 The back of the card has a brief description of the featured item.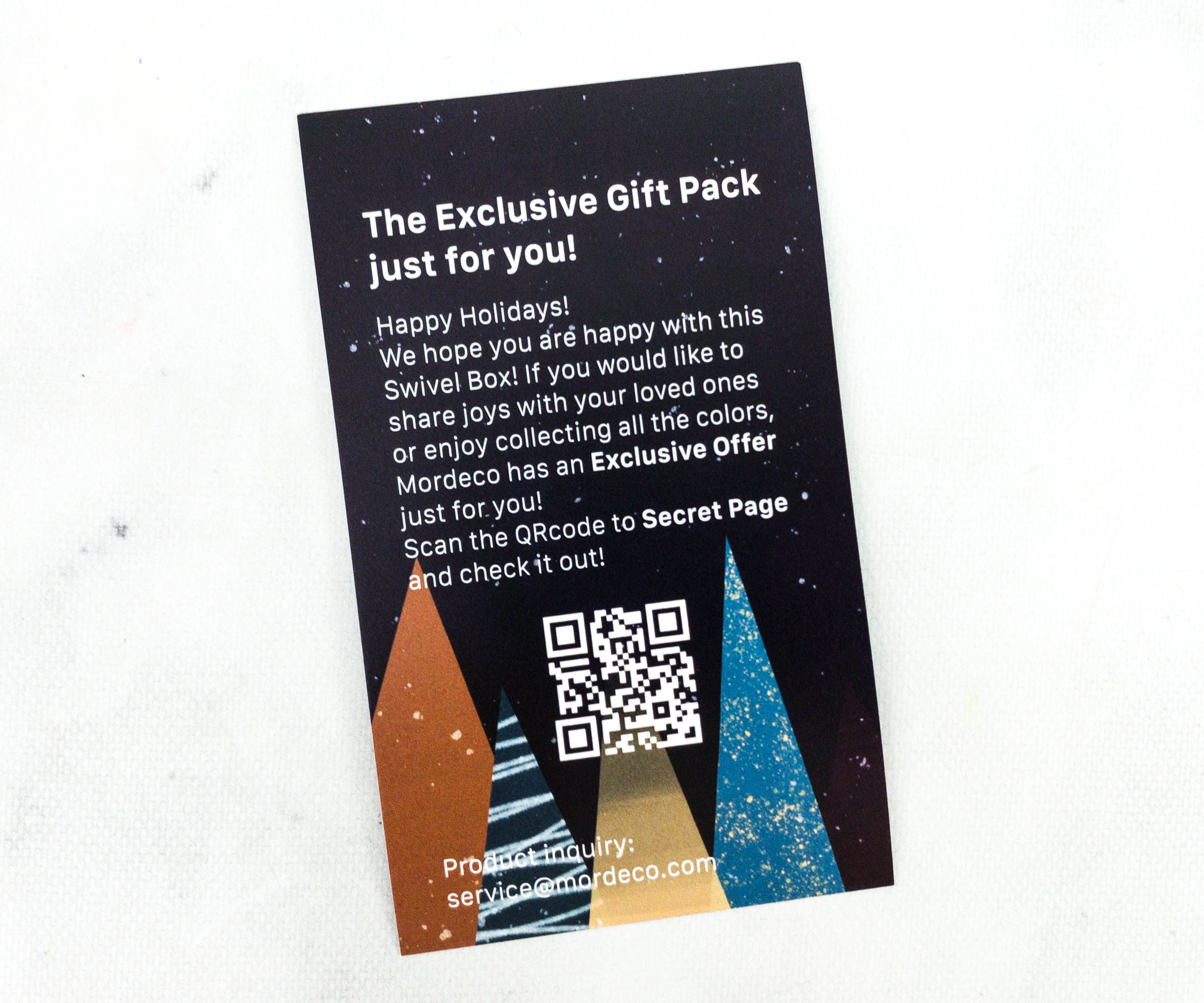 A QR code is also available for an exclusive offer from Mordeco.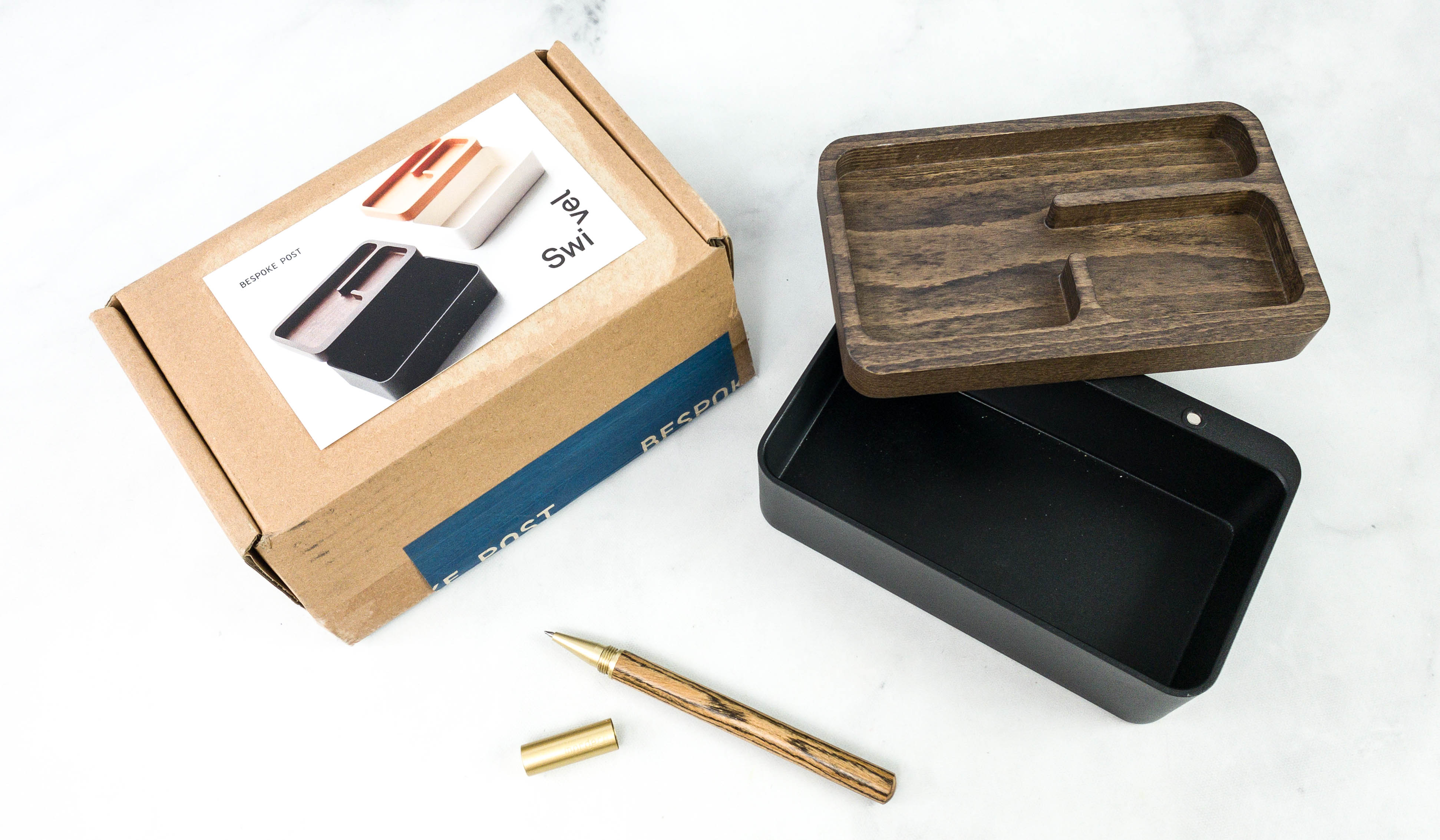 Everything in my box!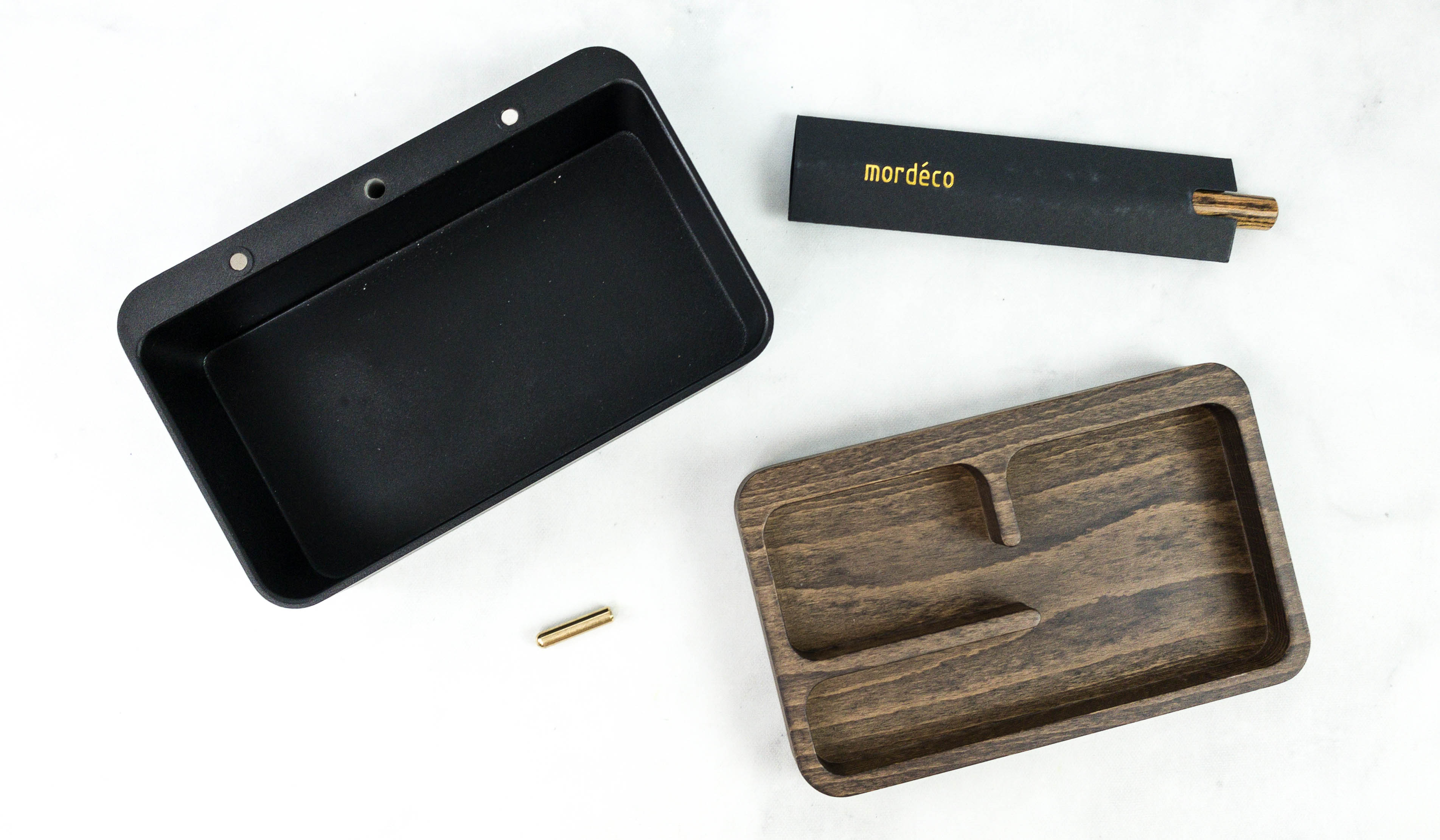 Swivel ($55) It's a beautifully-designed storage box for my valuables. Made with beechwood and aluminum, it's stylish and easy to use, perfect for anyone who needs an aesthetically-pleasing organizer at home.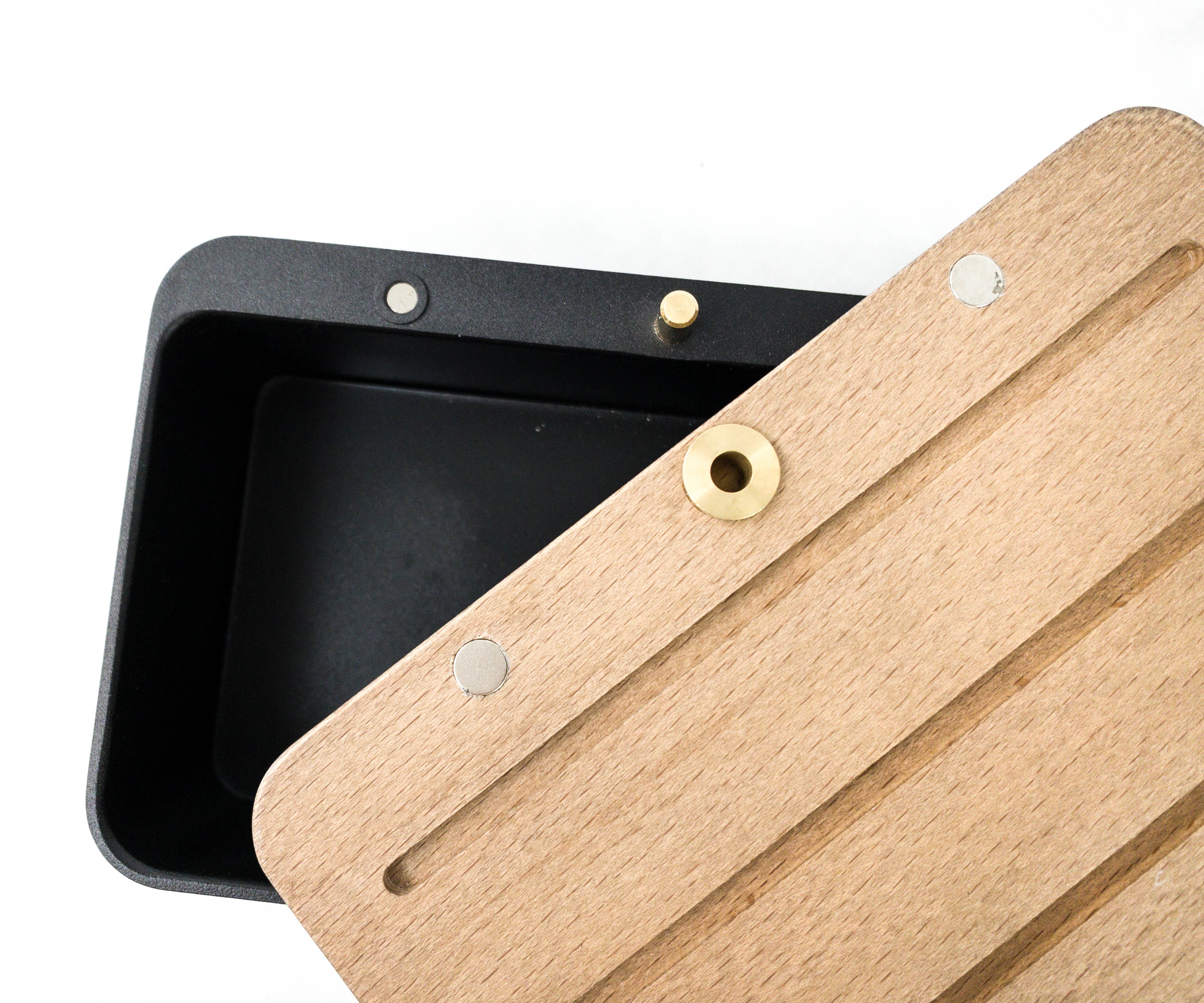 It features a magnetic swiveling lid that you can spin with minimal effort.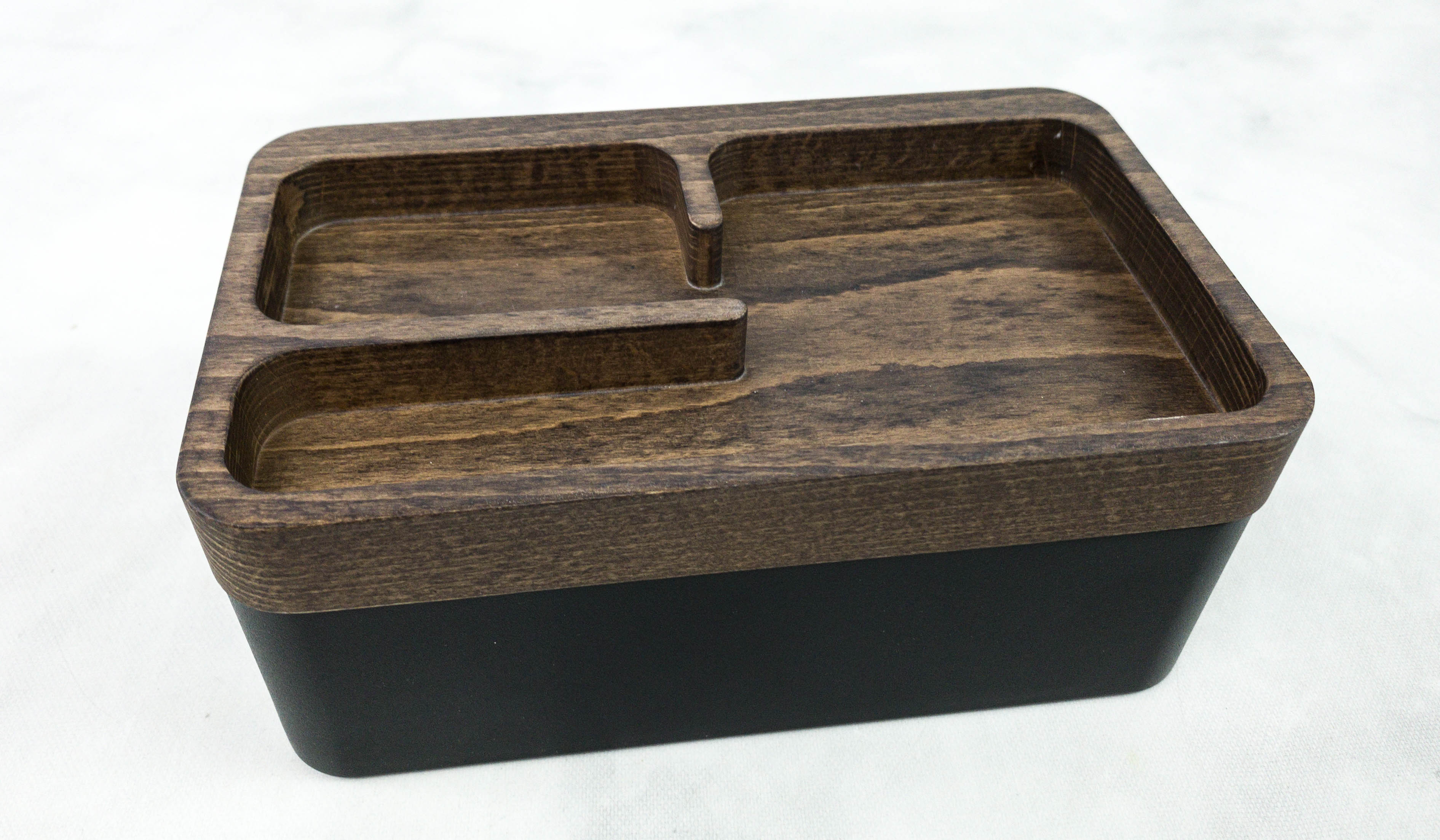 I find the top tray convenient for keeping quick-grab stuff.
There is enough space inside for other essentials.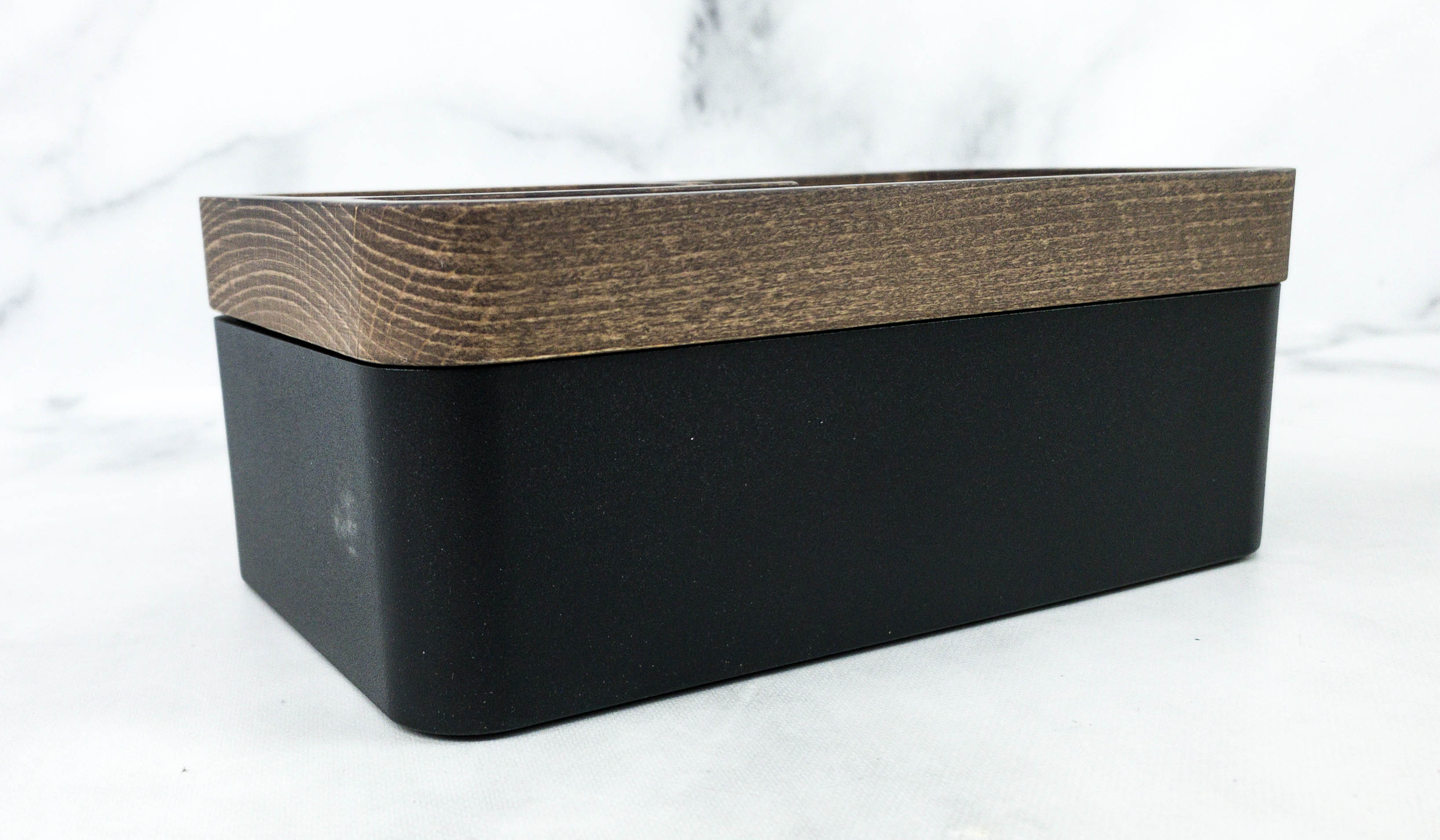 With the perfectly aligned magnets, the top of the lid looks like it's floating and it's really a sight to see.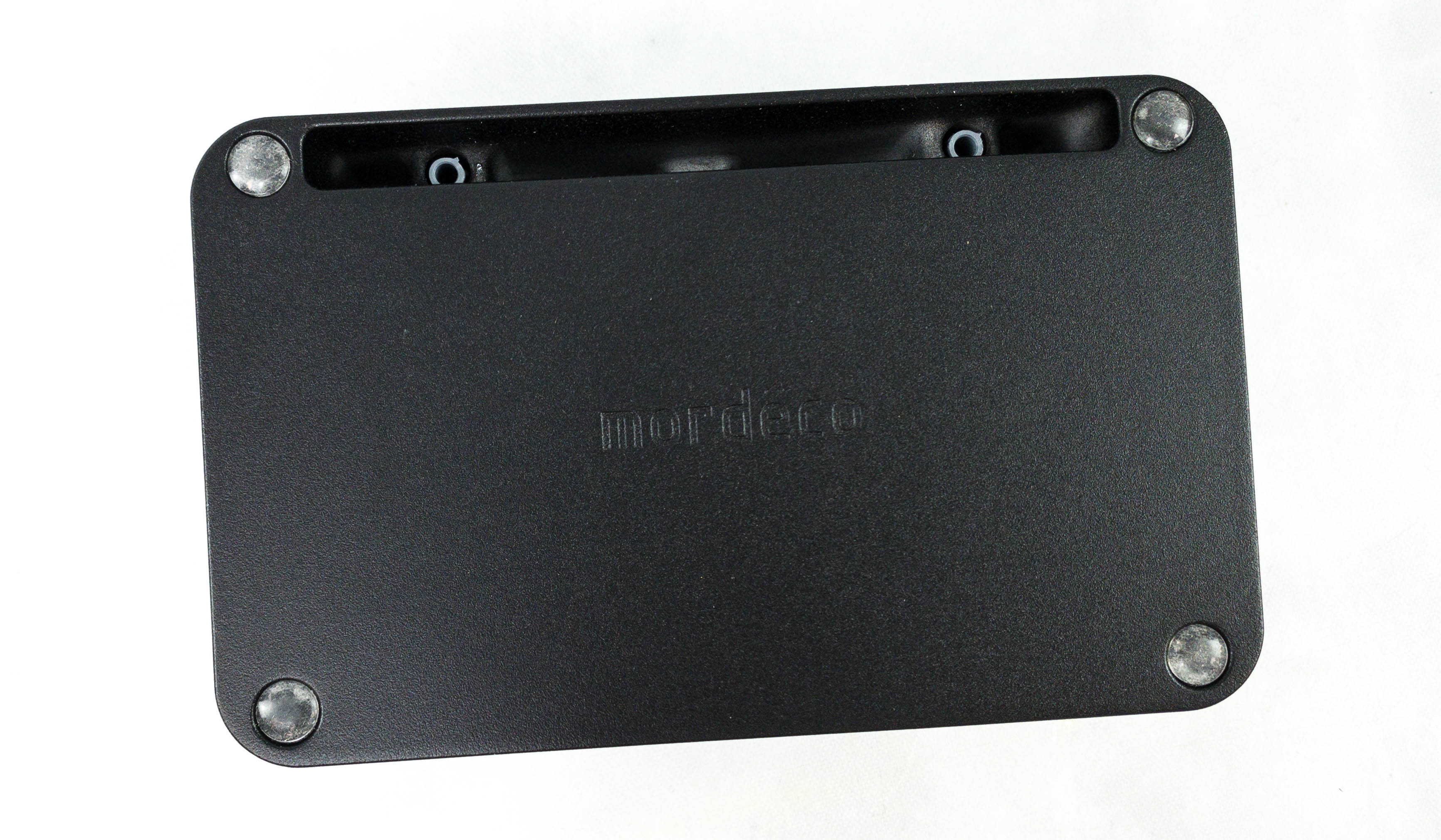 The bottom has slip-resistant feet, making sure that the storage box stays where you put it.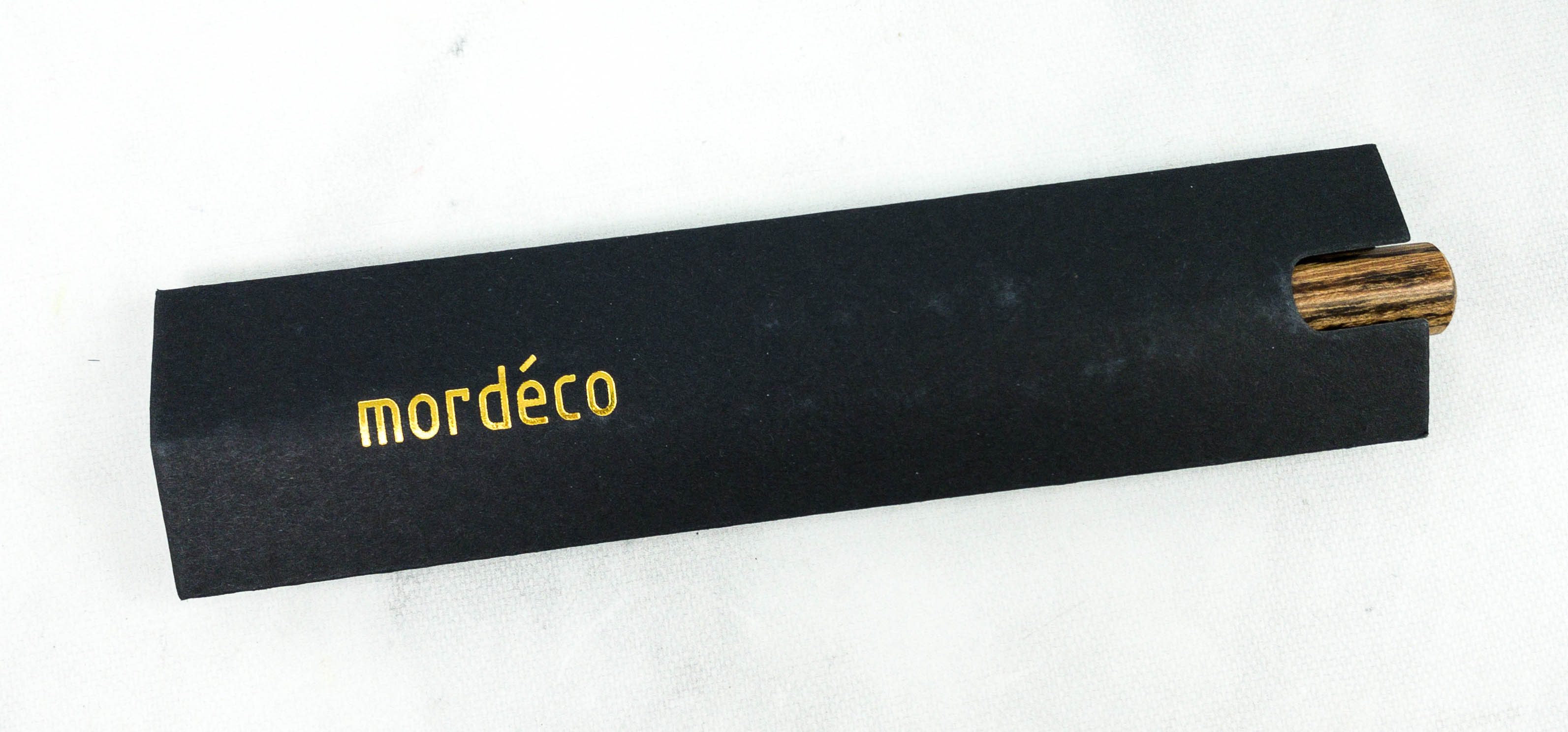 It also came with a striped tigerwood and polished brass pen in its own pouch.
The brass cap fits the color of the pen really well. It also has a Mordeco logo to complete the luxurious look of this item.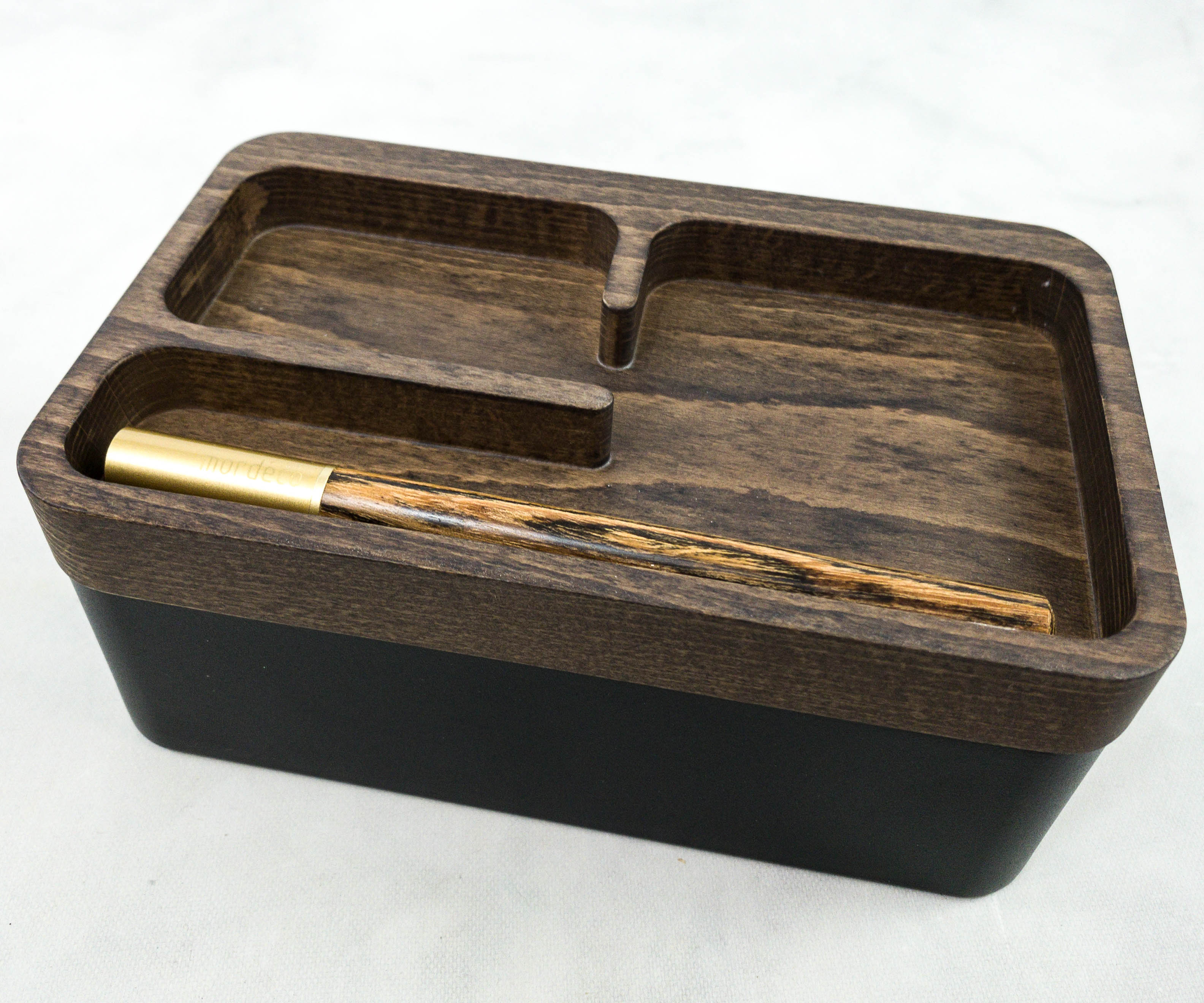 These items look great together!
The month's items fit my lifestyle perfectly. I always need my EDC items in handy and this is a great way to organize and store them at home. The pen is a nice inclusion as well! It doesn't just look good, it's also easy to grasp and it writes smoothly. Bespoke Post's selections are always fun and luxurious, and what's great about them is that they're not really limited to men. This box, in particular, can be enjoyed by anyone who loves to organize their stash, whether it's EDC, accessories, jewelry, or even writing supplies!
What did you think of the Bespoke Post COZY box?