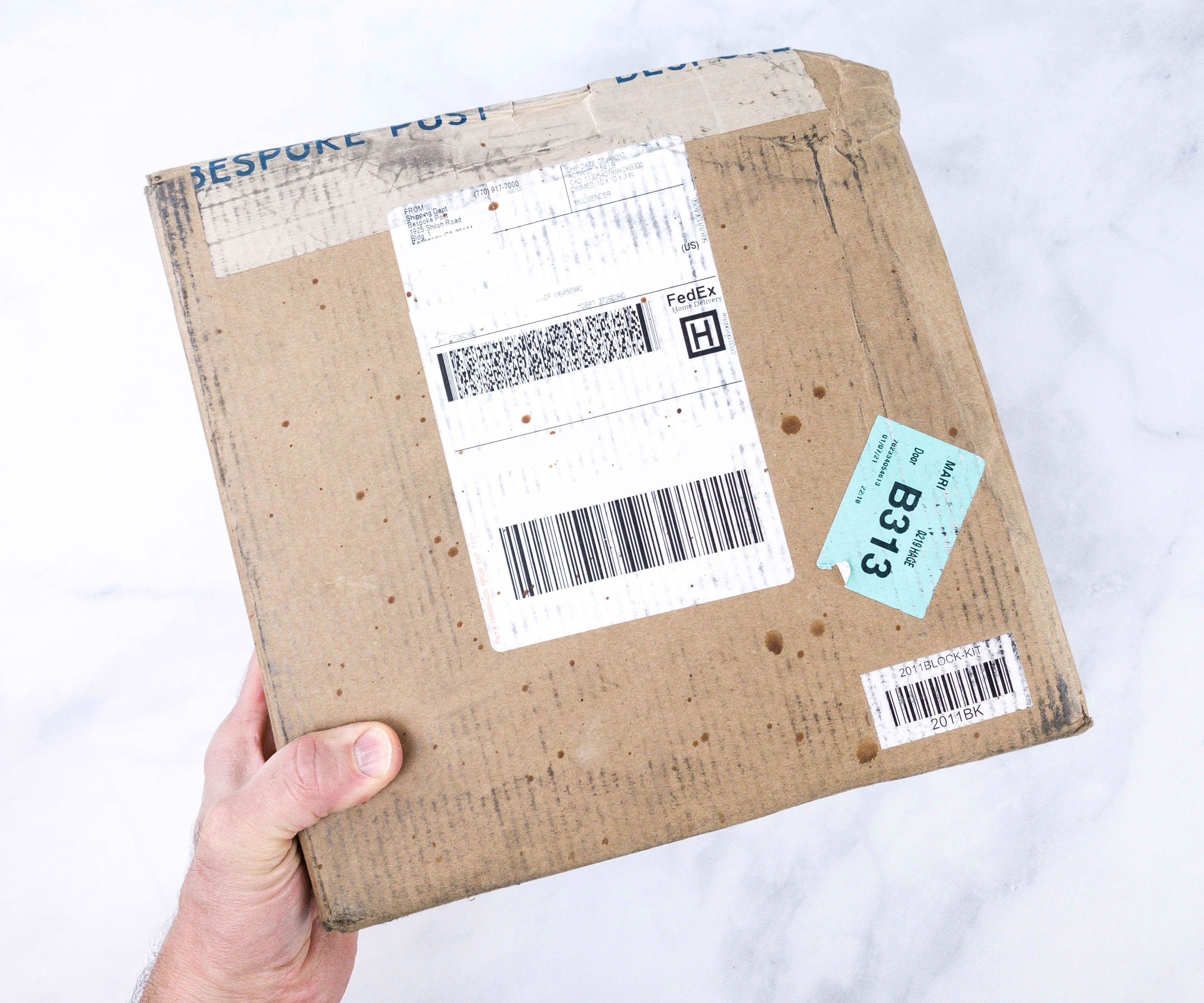 Bespoke Post is a men's lifestyle subscription box offering sophisticated accessories, gear, and curated interest kits, although nearly all of their offerings are unisex and would be equally appropriate for any woman.
DEAL: For a limited time, use code MYFIRST to save 25% on your first box!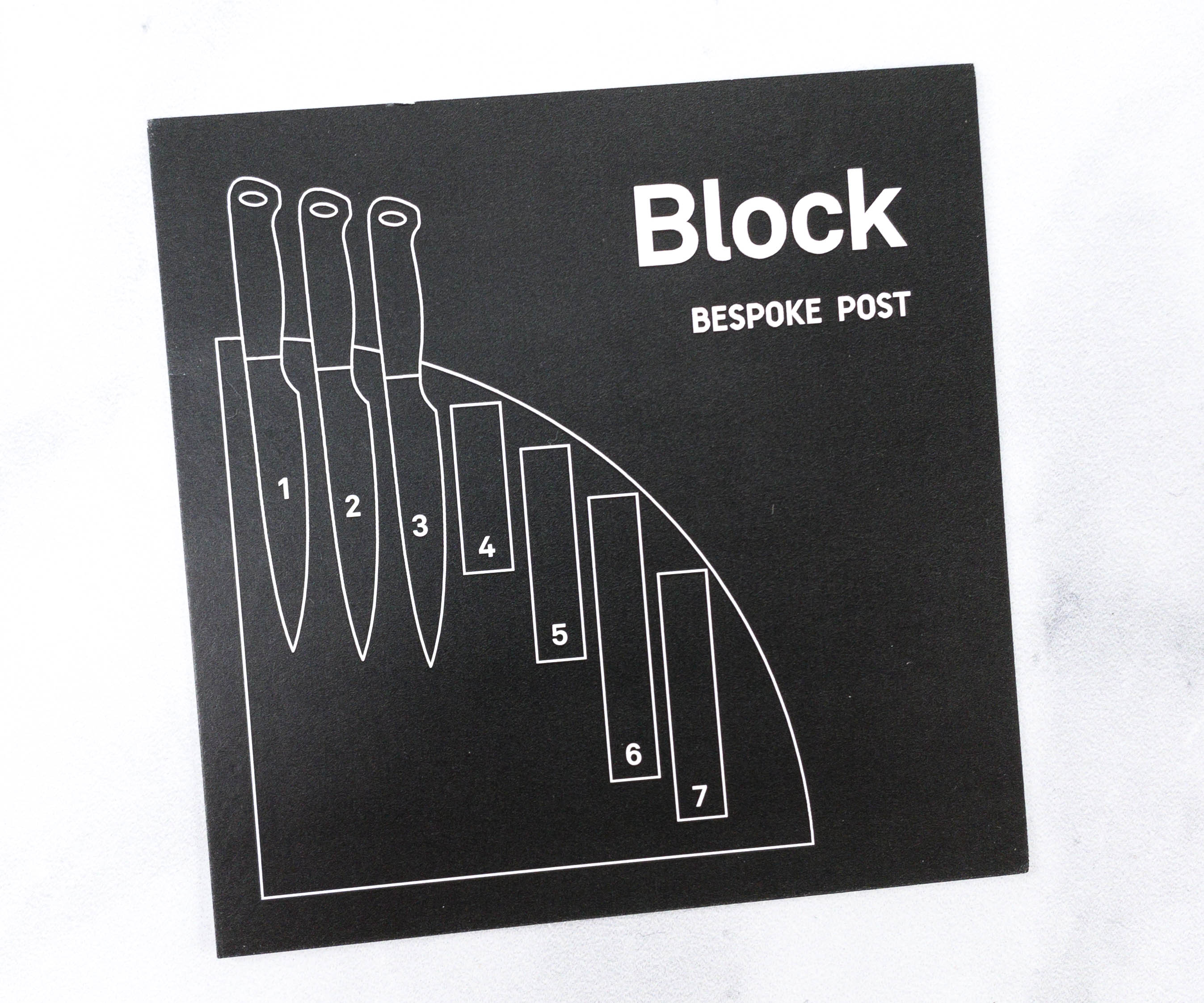 Bespoke Post has a unique model – you can select your box from a variety of offerings, or receive their automatic monthly selection picked just for you. You can also skip the month if you're not interested in any of the available boxes.
Our selection for this month, Block, is still available. This is one of the regular $45 selections.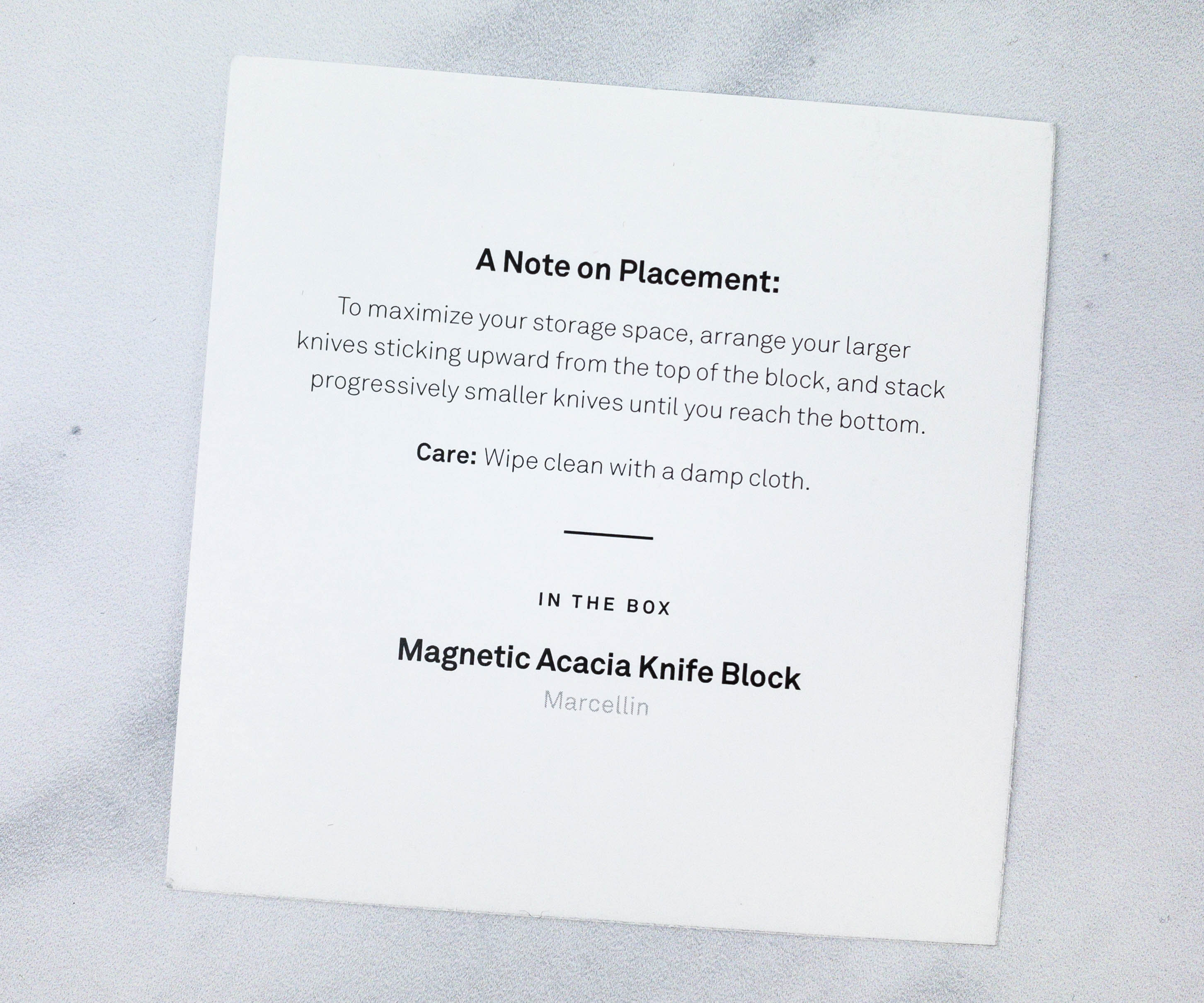 The back of the card has a brief note on the placement and care of the featured item.
Everything in my box!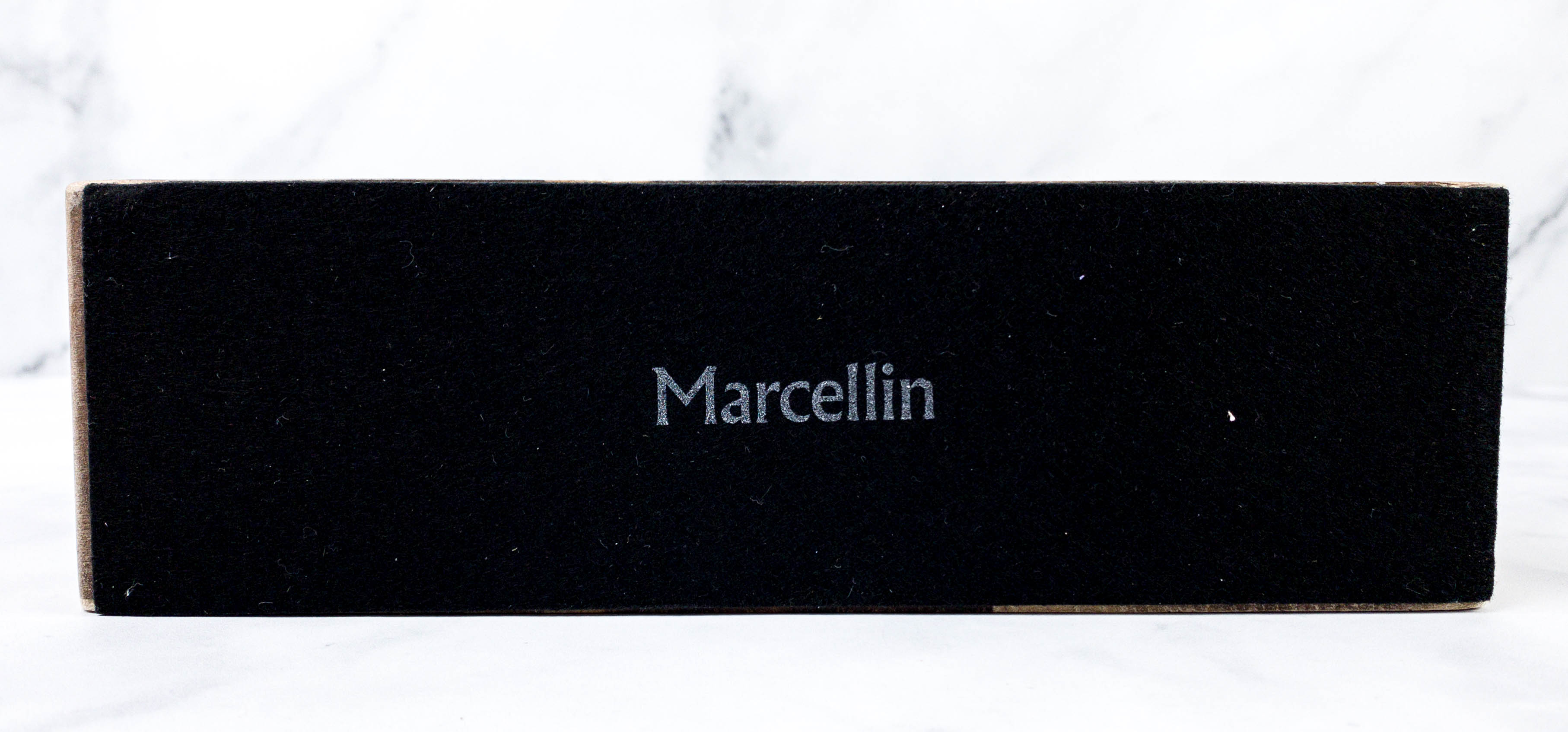 Marcellin Magnetic Acacia Knife Block ($45) This multi-purpose block can be used to store knives or as a bookend for your recipe books. It has industrial-strength neodymium magnets that allow the blades to stick on its surface firmly.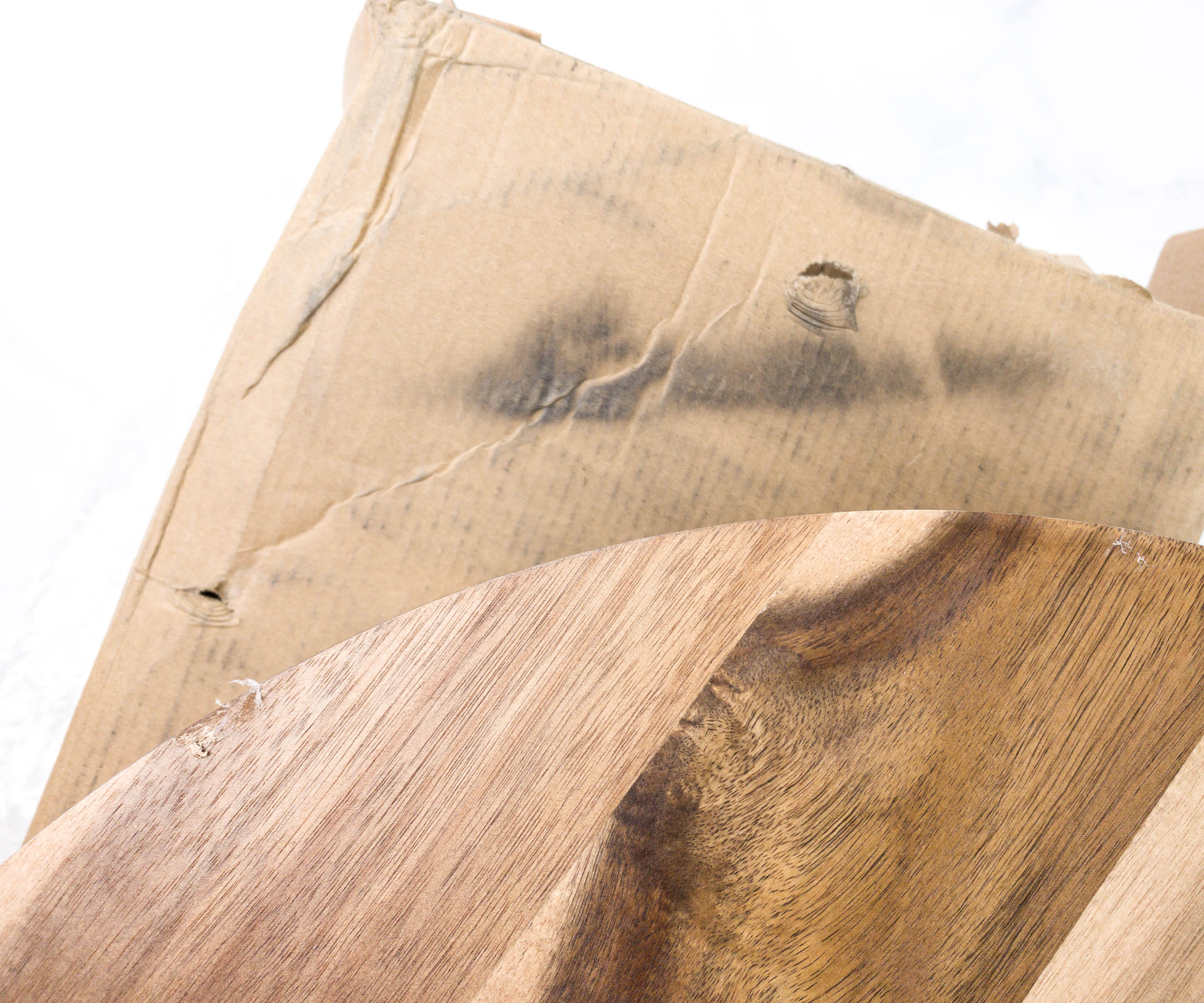 I noticed small damage on my item upon opening the box. The box was also in bad condition when it arrived. I wasn't too concerned because I've experienced small issues before and they were all dealt with quickly.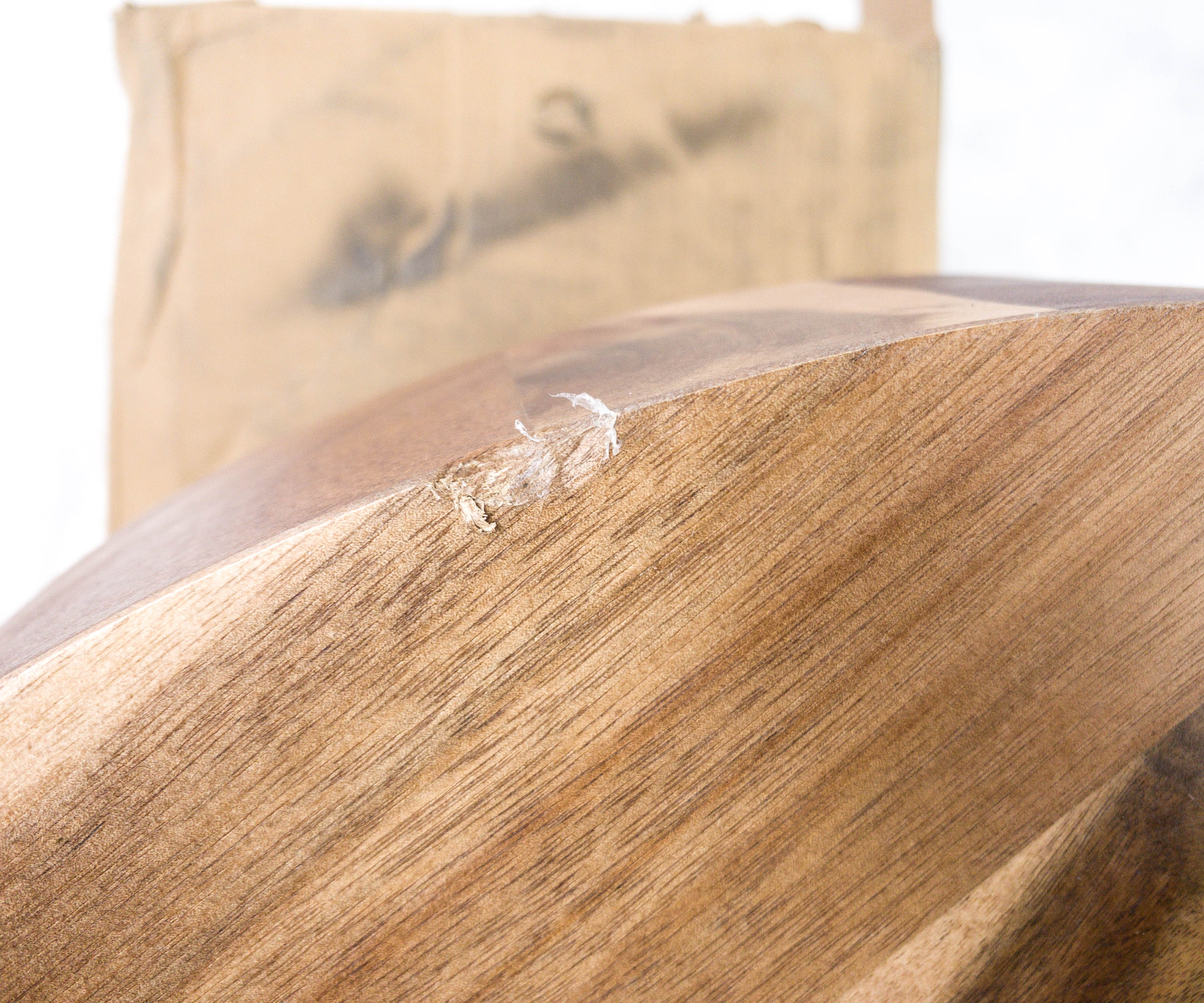 We submitted a ticket to Bespoke and they sent a new one right away! Awesome customer service!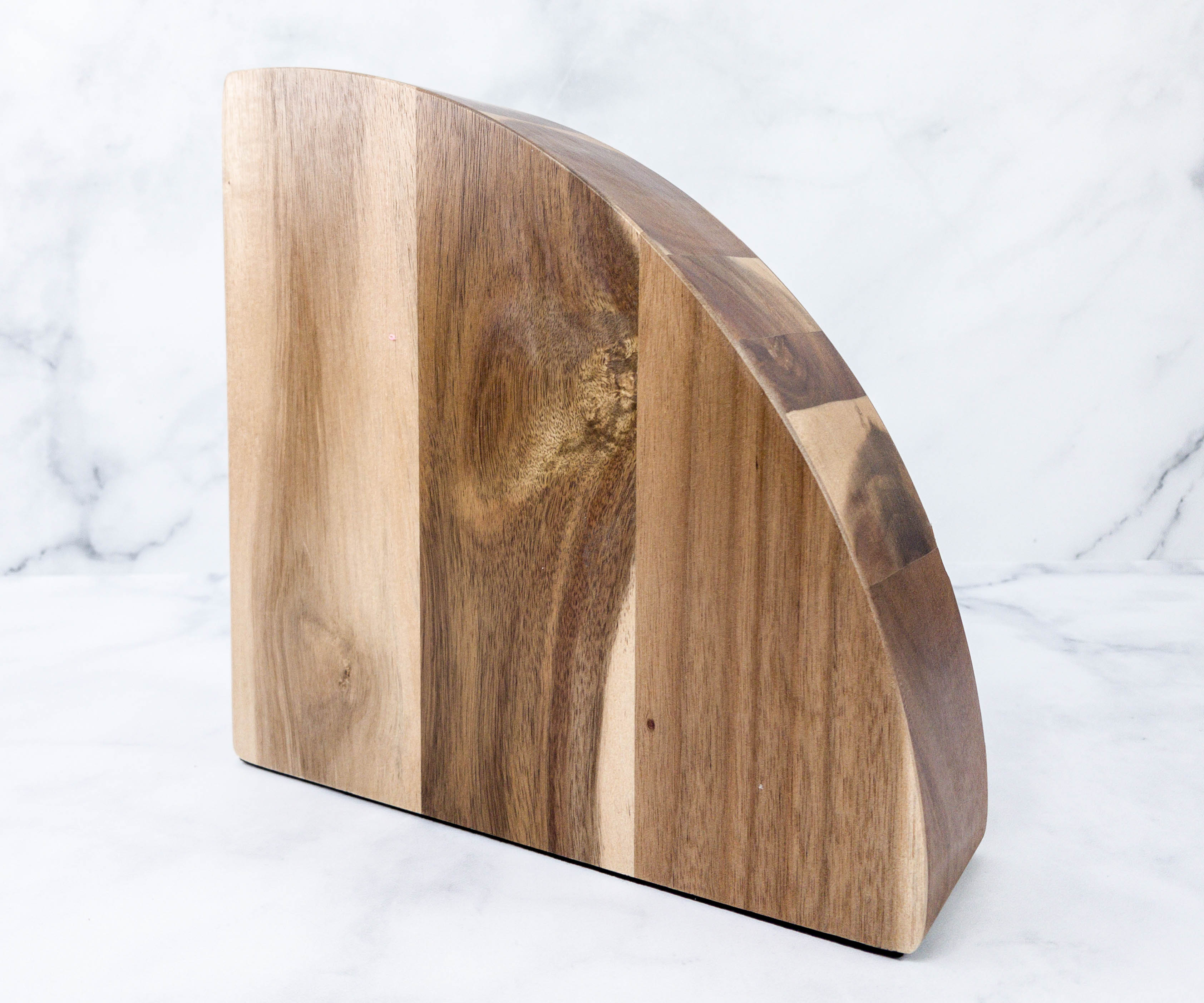 The matte-stain finish of the acacia wood added character to its overall design.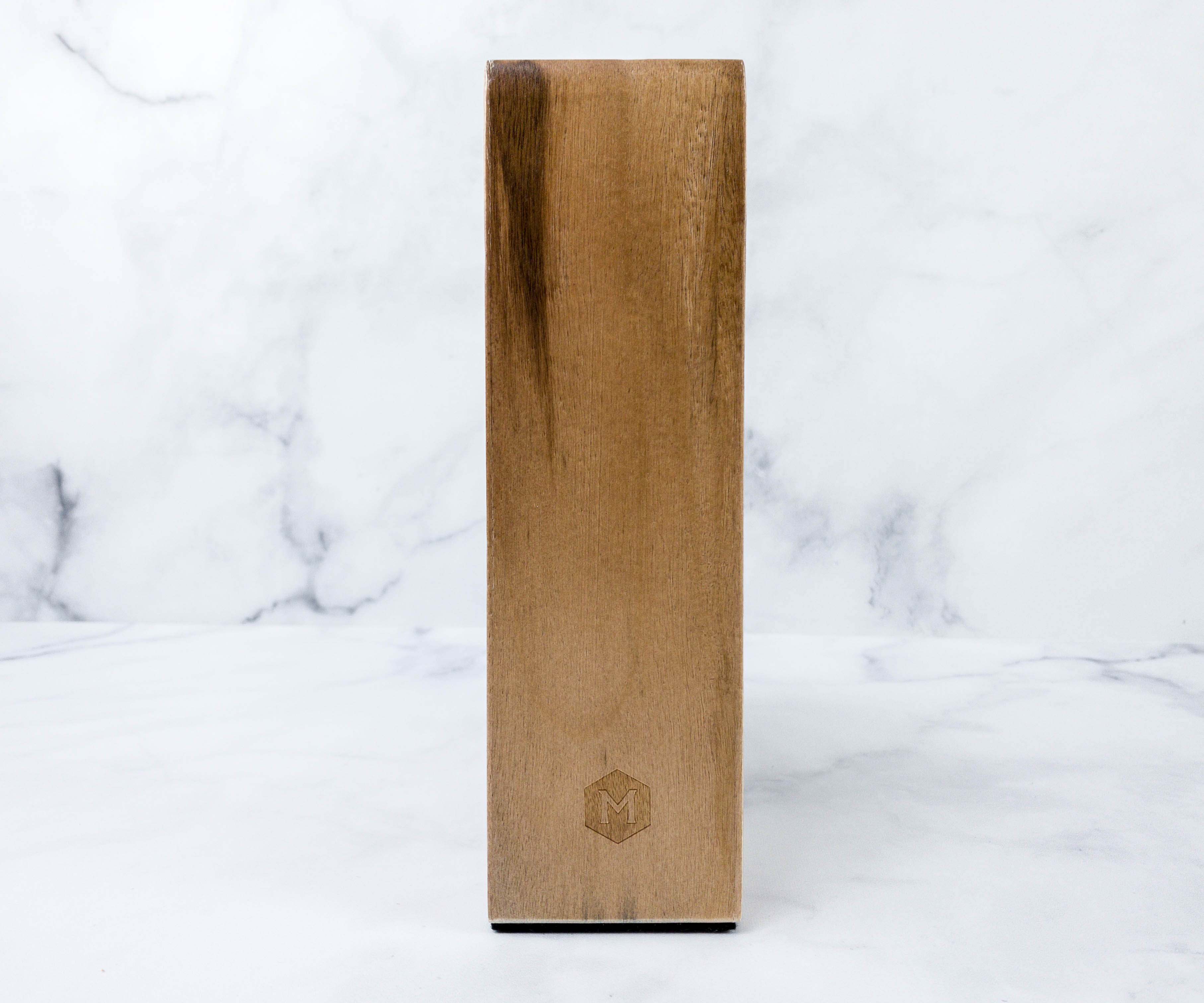 By using its weight as an advantage, it makes this sturdy enough to stay in place. There's also an engraved Marcellin logo located at the bottom part of it.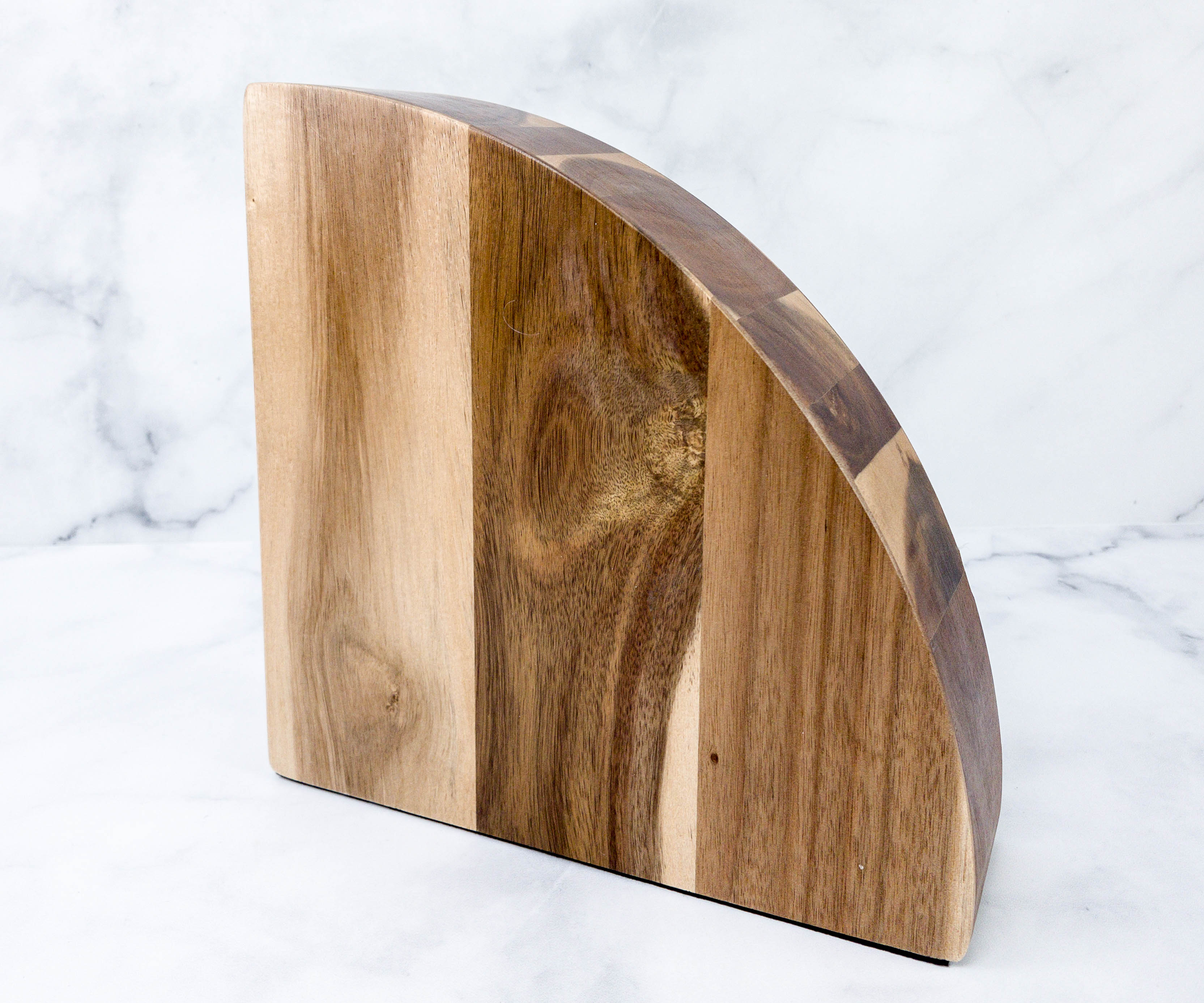 The arc shape maximizes the space and it makes the blades look better during storage and display. It can also store up to 7 blades per side if you don't plan on using it as a bookend.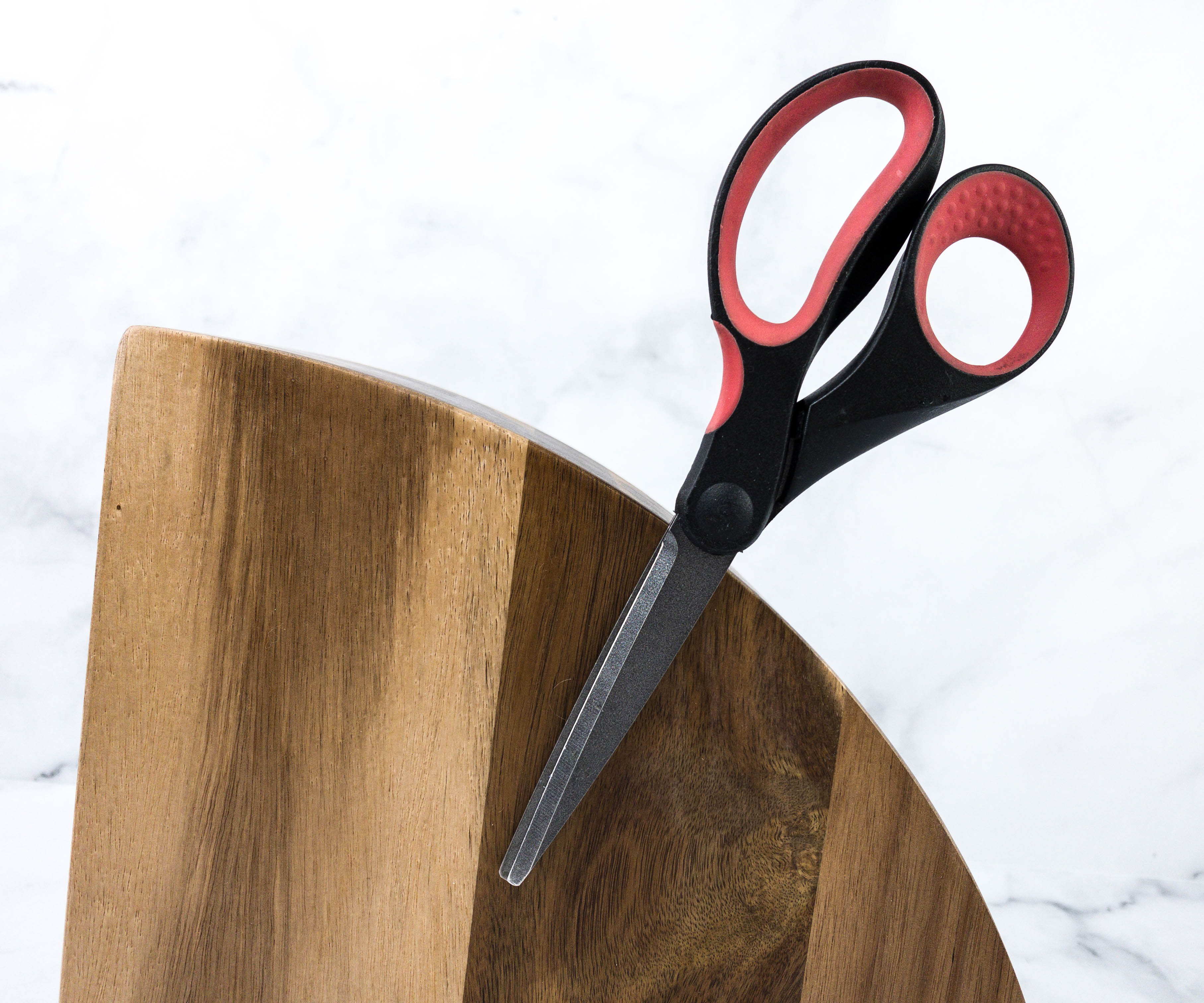 I can finally say goodbye to slotted knife blocks with this innovative product!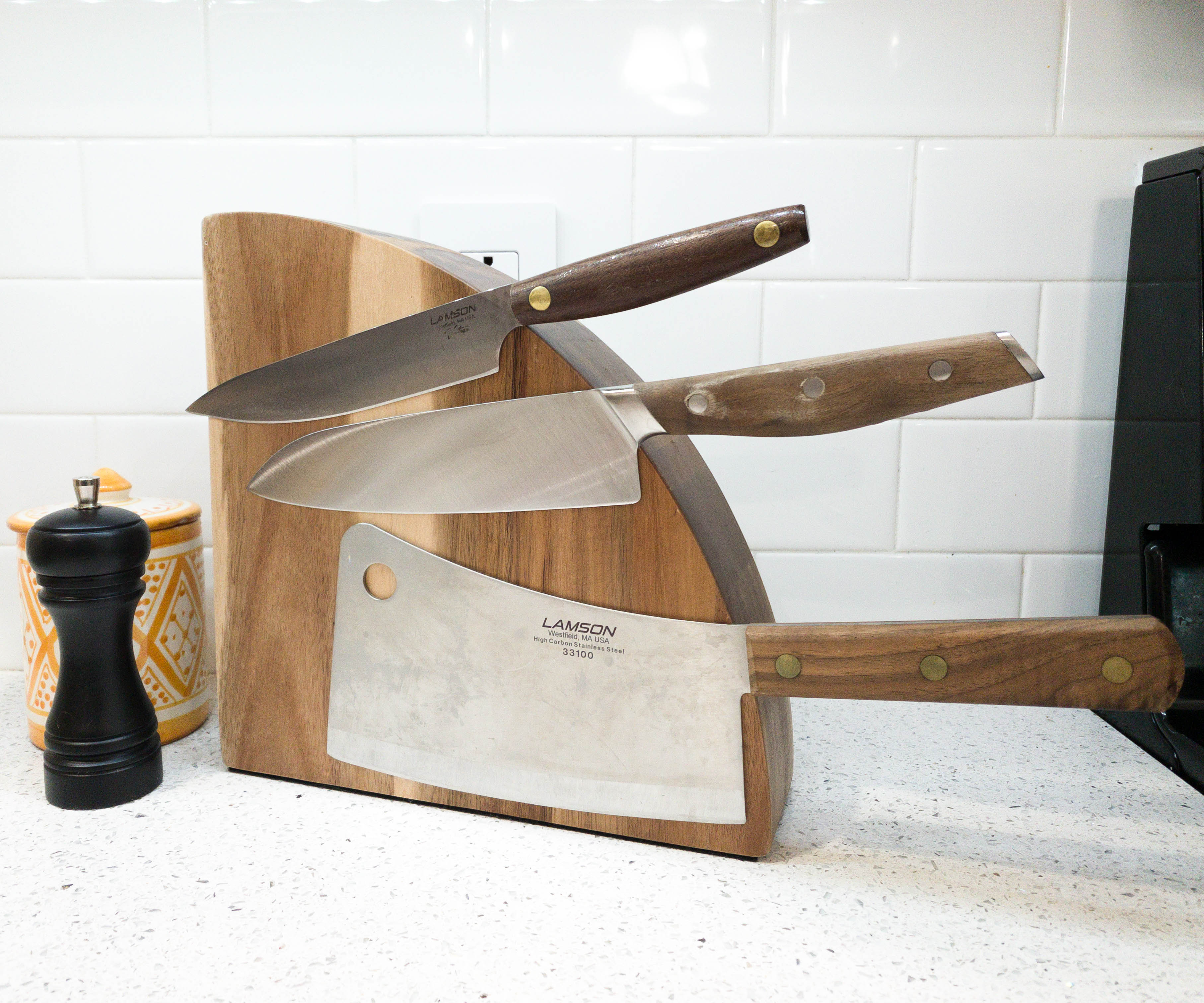 Here's how it looked like when I put the knives on it! The block was able to hold them well, including the big chopping knife I have at home!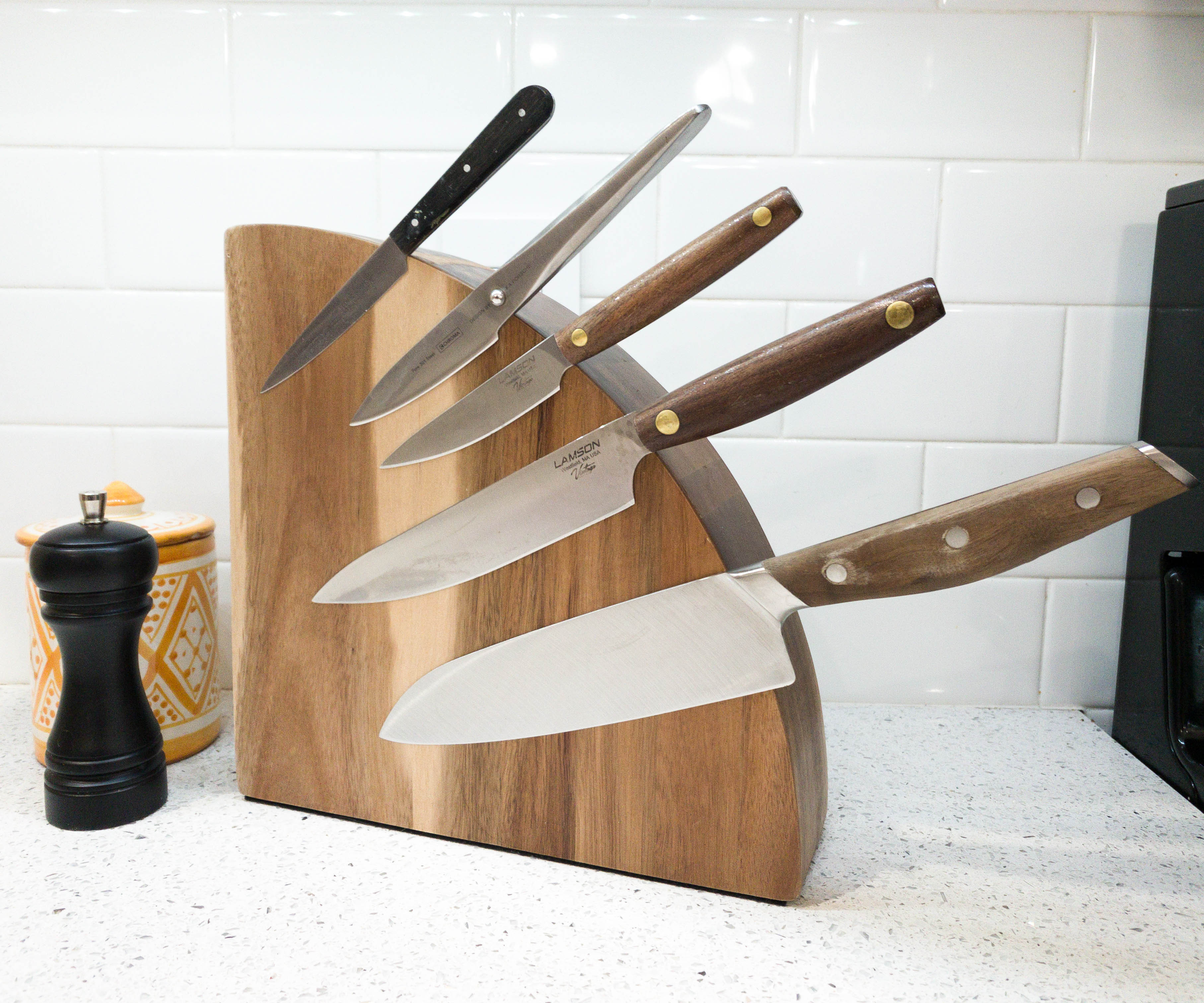 Small knives look great on it as well. This is the most aesthetically-pleasing knife block I've seen so far! Many if not all of these are from Bespoke Post!
Cleaning this block is also easy. You can hand-wash it with warm water and a mild detergent, then rinse and dry.
As someone who spends a lot of time in the kitchen, I'm always happy to get new kitchen items including those that I can use for storage. This woodblock helps me save some space, and it also looks great when I display my kitchen knives on it. The damage is a bummer but they replaced the item quickly.  Still, this subscription is a must-have for people who want to level up their lifestyle!
What did you think of the Bespoke Post Block box?