Beachly, formerly Coastal Co., is a quarterly subscription that gives you a dose of the beach lifestyle no matter what season through apparel, accessories, and more. With 6-8 premium items, each box costs $99 and promises a $200+ retail value. Some of the brands they've partnered with include Puravida Bracelets, Aloha, Billabong, DIFF Charitable Eyewear, Havaianas, and more. Proceeds from every box sold fund monthly beach cleanups hosted by Heal The Bay.
DEAL: For a limited time, get $30 off your first box! Use the coupon code BEACHDAY30 at checkout!
OR Get a FREE BONUS BOX ($100+ value) with your Fall Box! Use the coupon code BONUSBOX at checkout!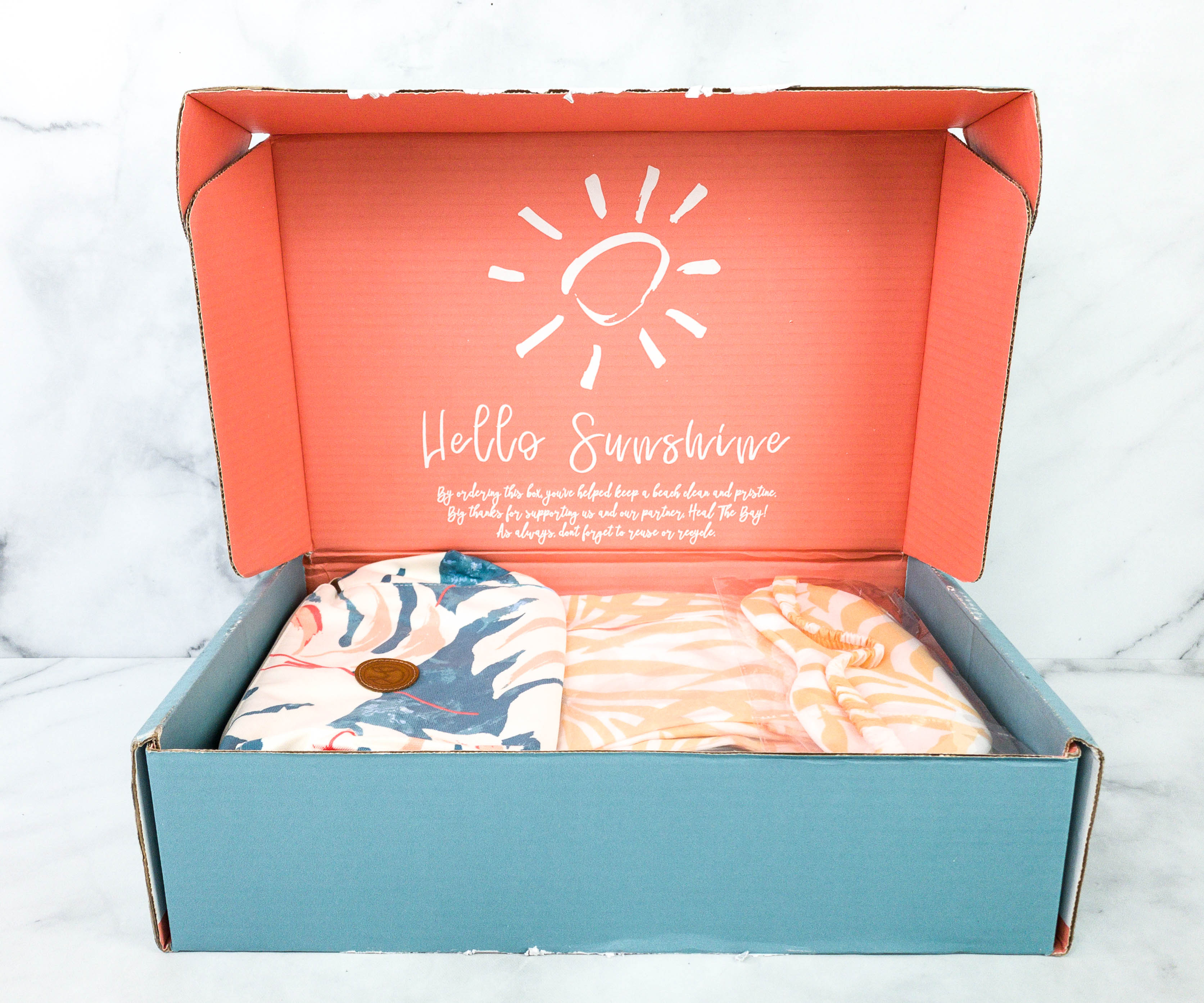 Loving the teal and orange colors of the box!
Some of the items were wrapped in plastic. There's no mini-mag this quarter.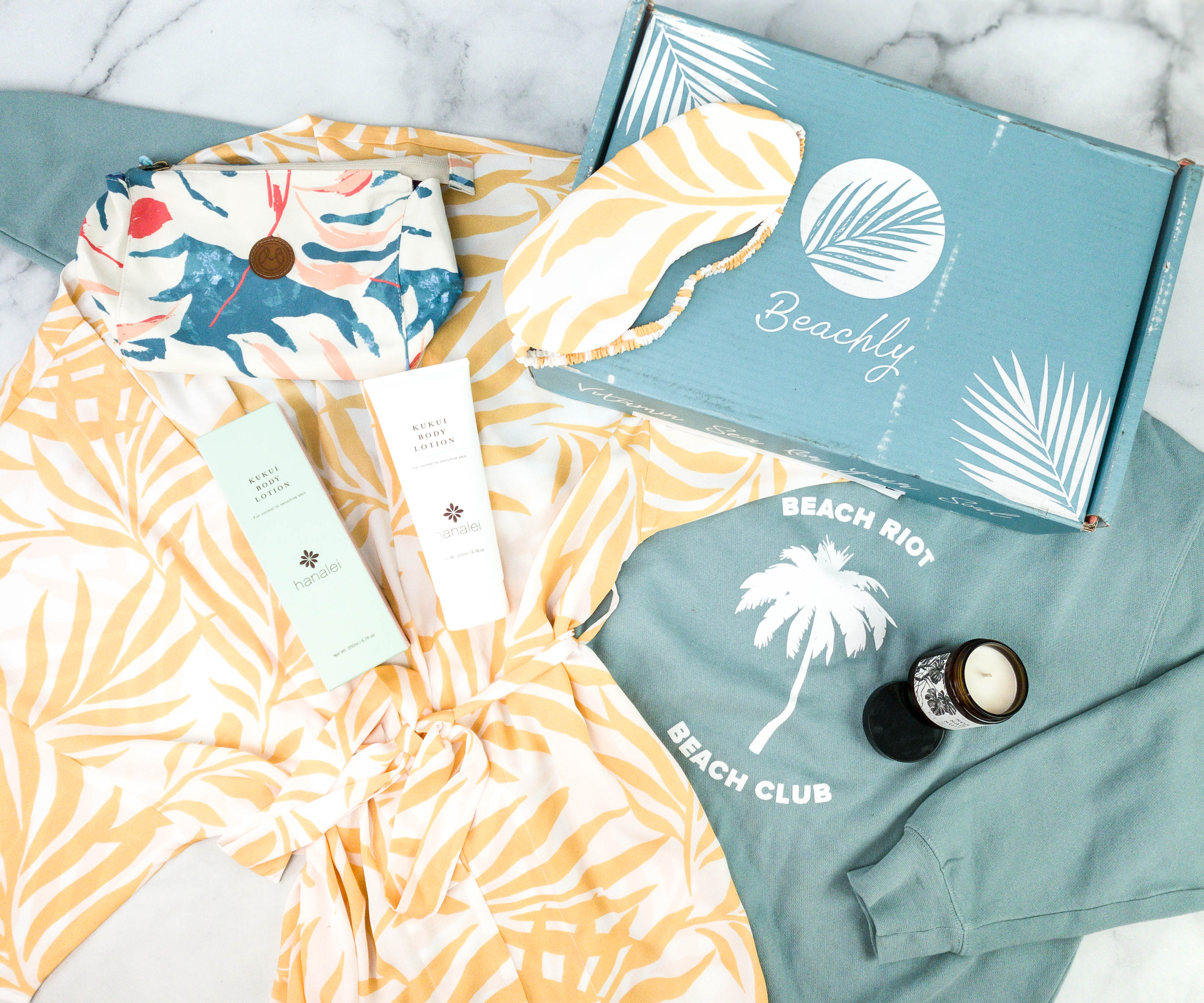 Everything in my Winter 2020 box!
Maaji Tropics Travel Bag ($36) This bag can be used for packing makeup, travel toiletries, or beach essentials!
The size is just right, it can fit essentials without being too bulky. Also, every single bag from Beachly will have a different inside lining customized by Maaji designers! Mine is floral-themed and it's super pretty.
Maison Du Soir Magnolia Luxe Sleep Mask ($30) I'm loving this tropical themed sleep mask. The yellow details are such a nice pop of color. It's nice to use whether for recharging afternoon naps at home or when you need to get a much needed rest during travels.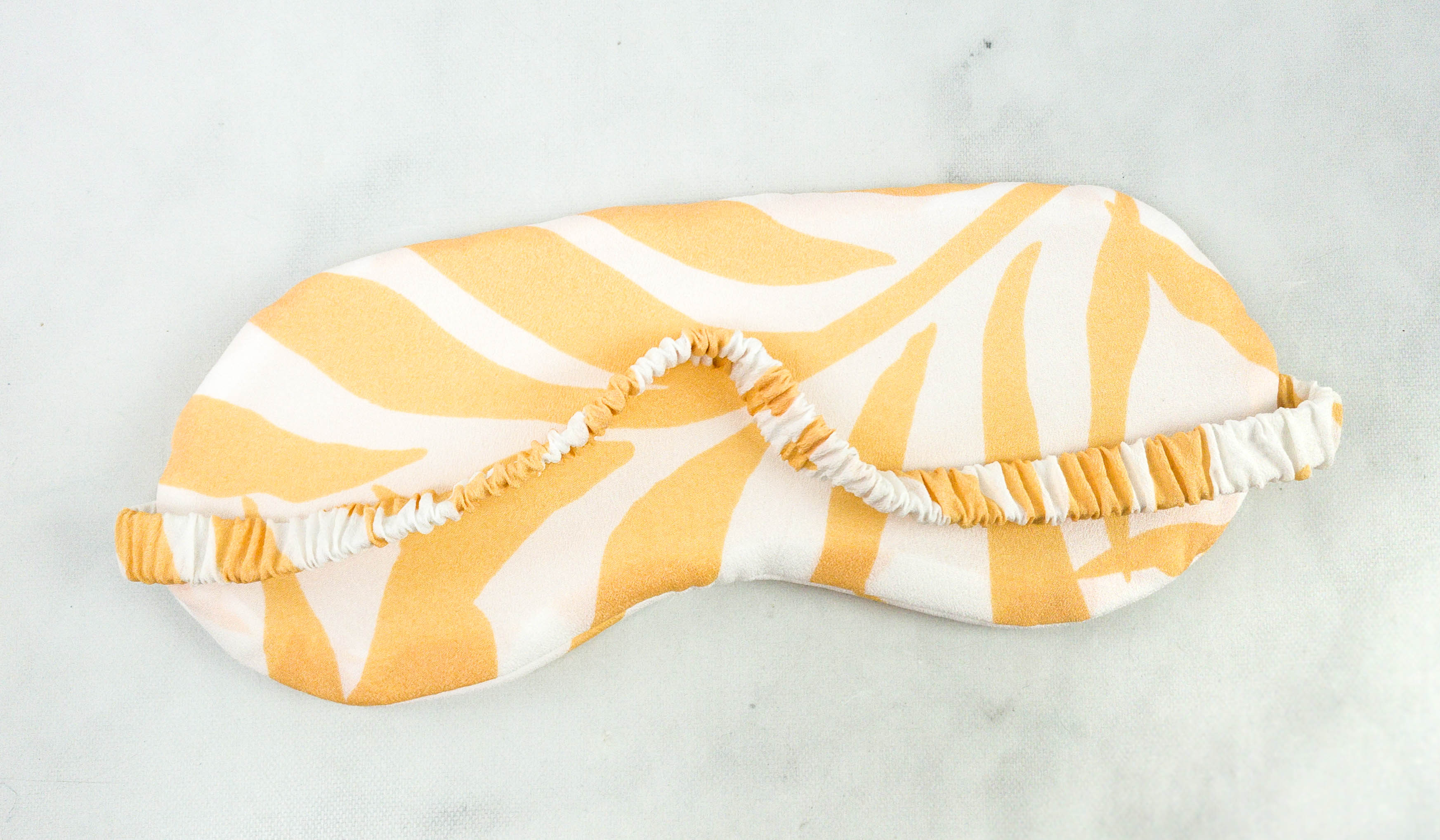 It has an elastic strap with a comfortable fit. It's also soft and it doesn't tug on my hair. It also matches the next item!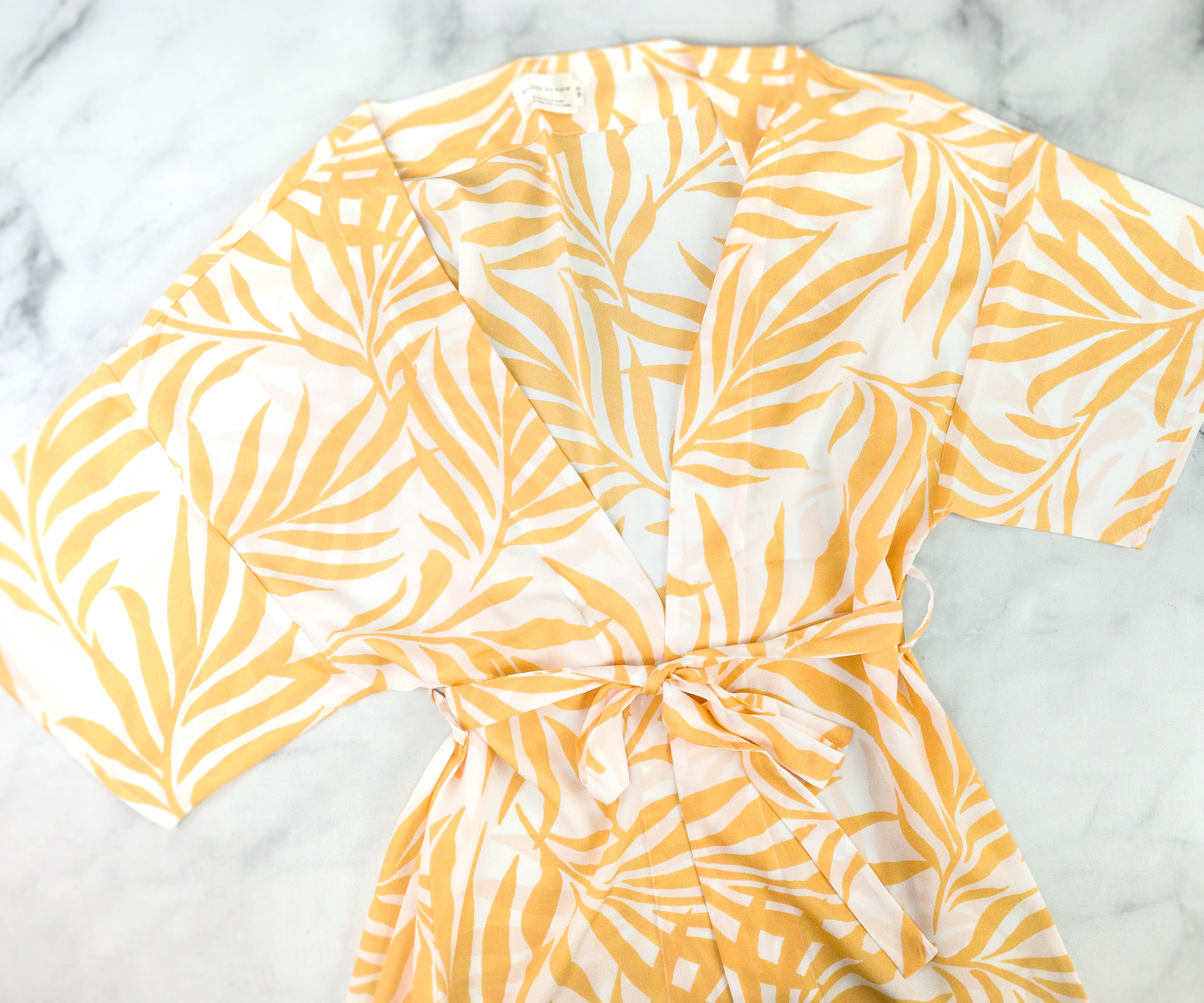 Maison Du Soir Magnolia Luxe Robe ($125) This pretty robe featuring yellow palm prints matches the sleep mask. They're such an adorable pair!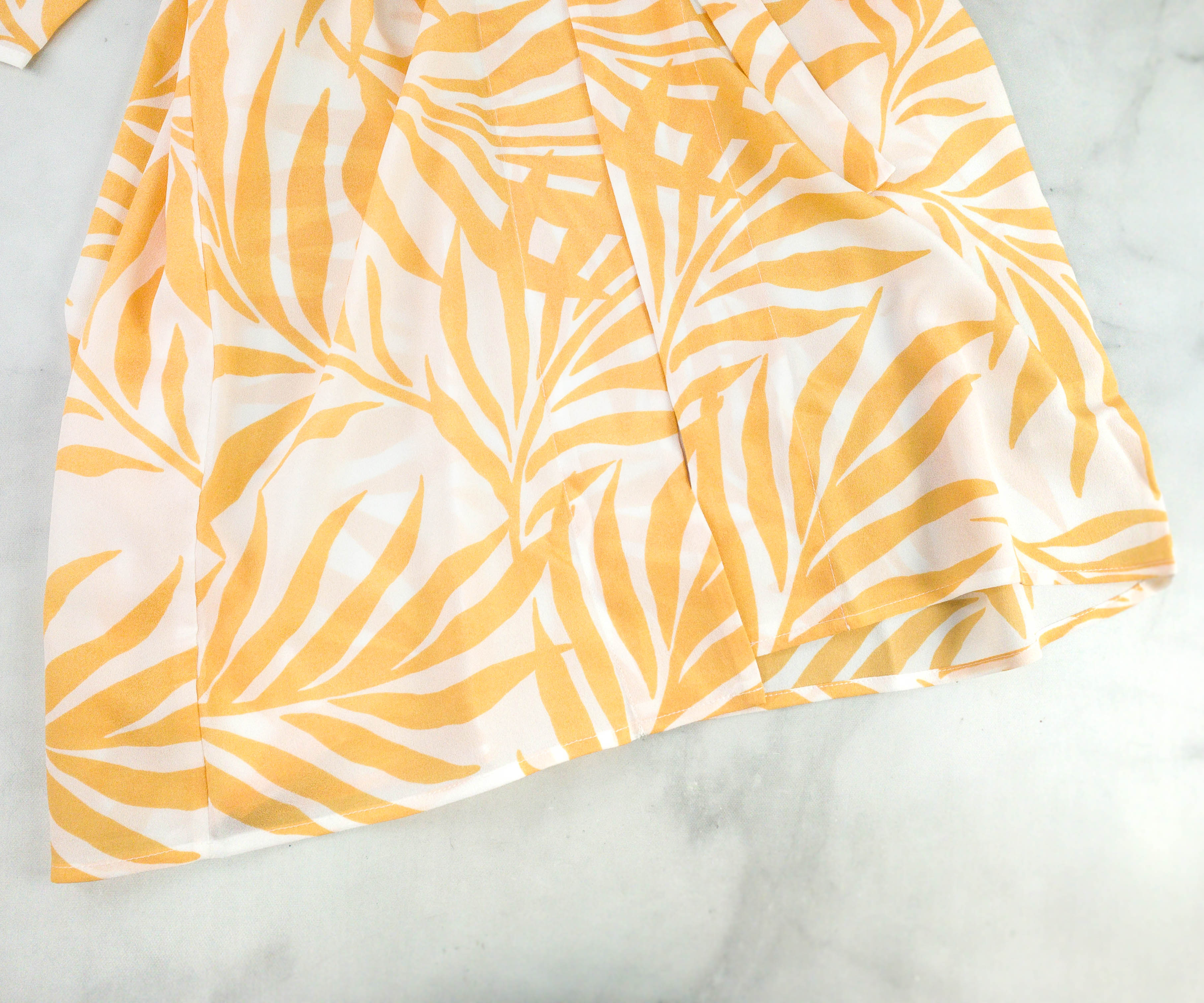 The robe is lightweight and breathable!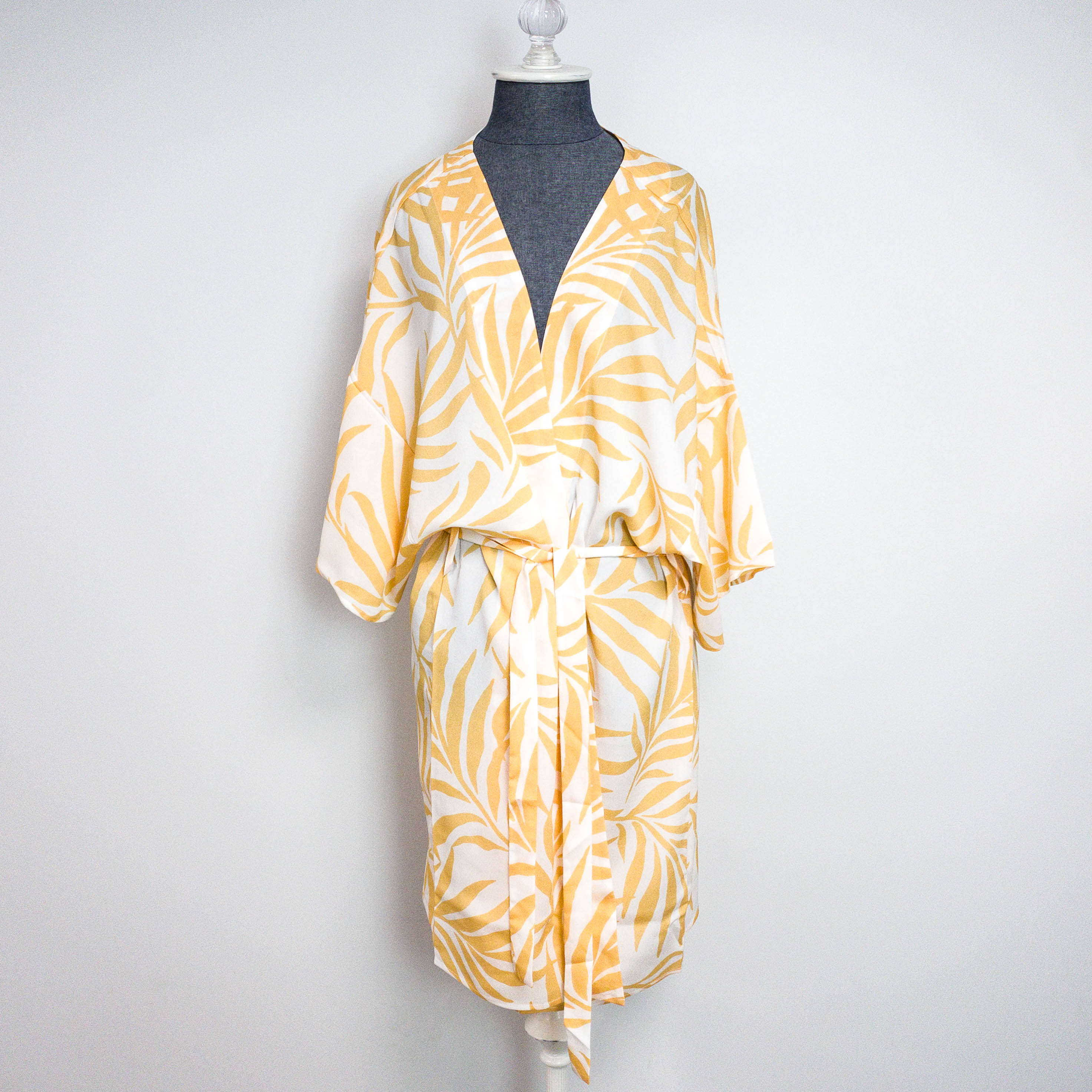 It's actually pretty versatile! You can use it either as a cover up or as a kimono paired with a tee and denim for a beachy look no matter what season.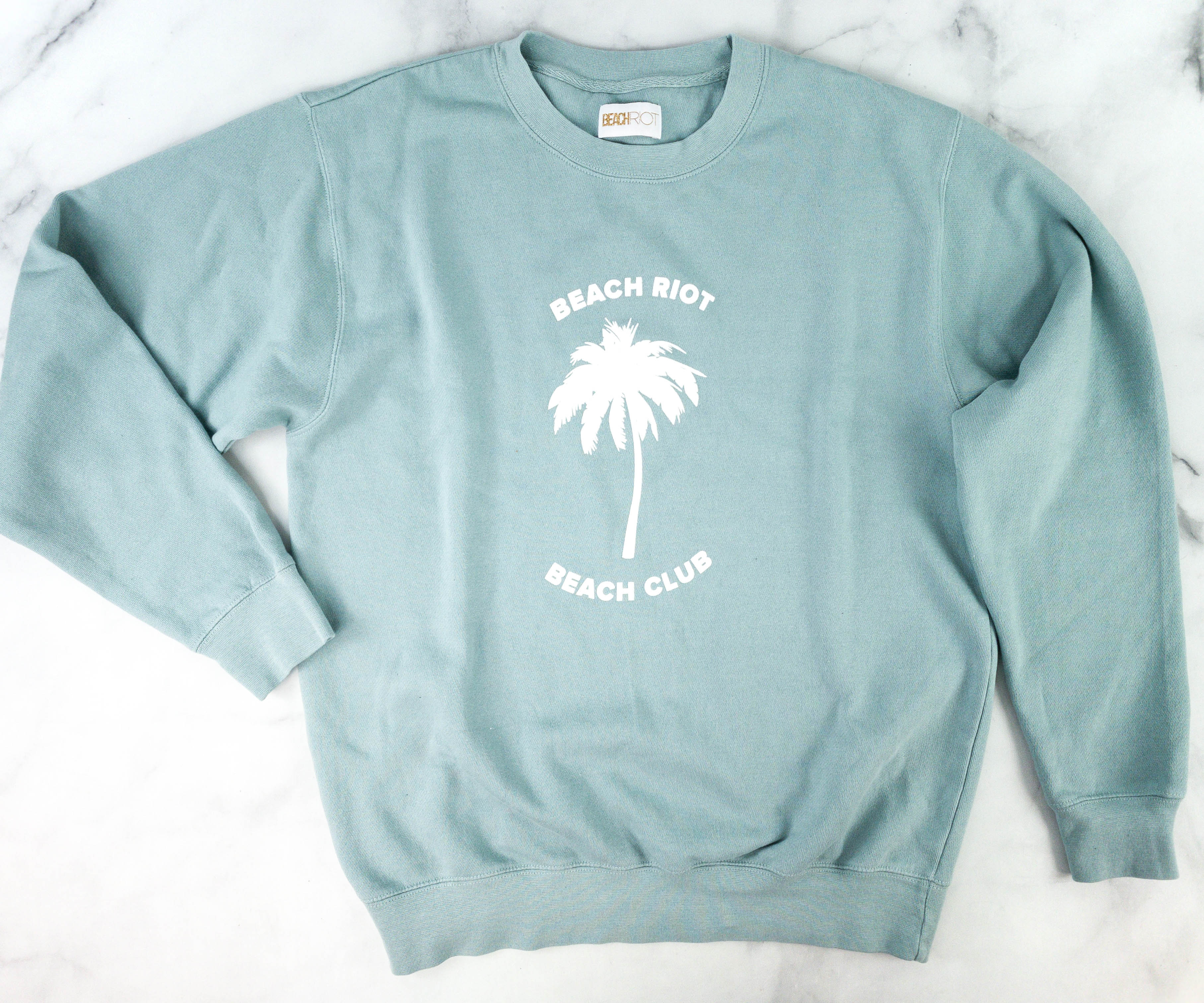 Beach Riot Beach Club Pullover ($75) A cold winter day calls for a cozy pullover. They included one in the box, and it's oversized at that!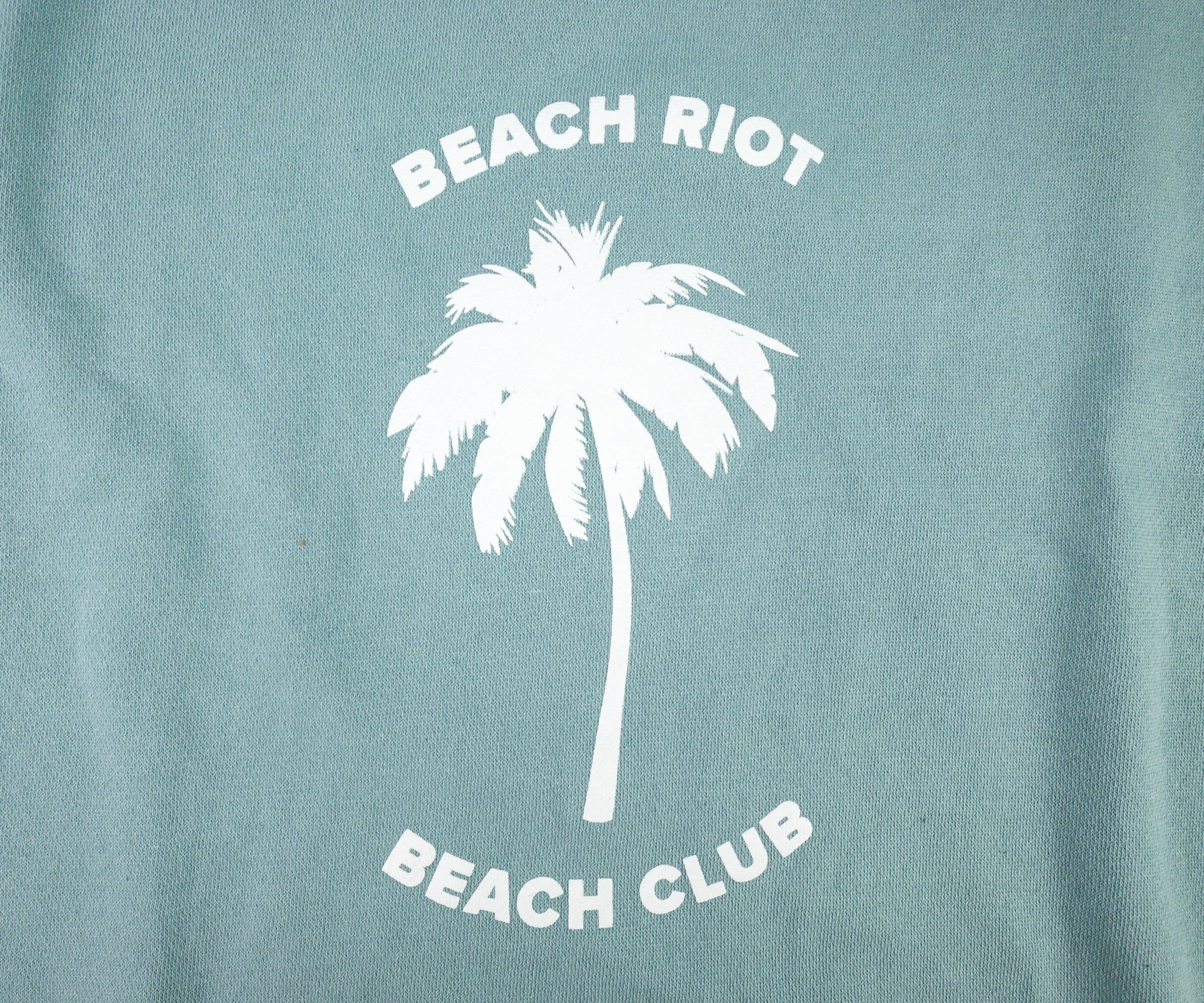 It's in a nice mint color! It also has a simple white print in the middle that features a single palm tree.
Even the back of the pullover is nicely stitched. Overall, I like its oversized fit and soft fabric! This would look good whether with or jeans!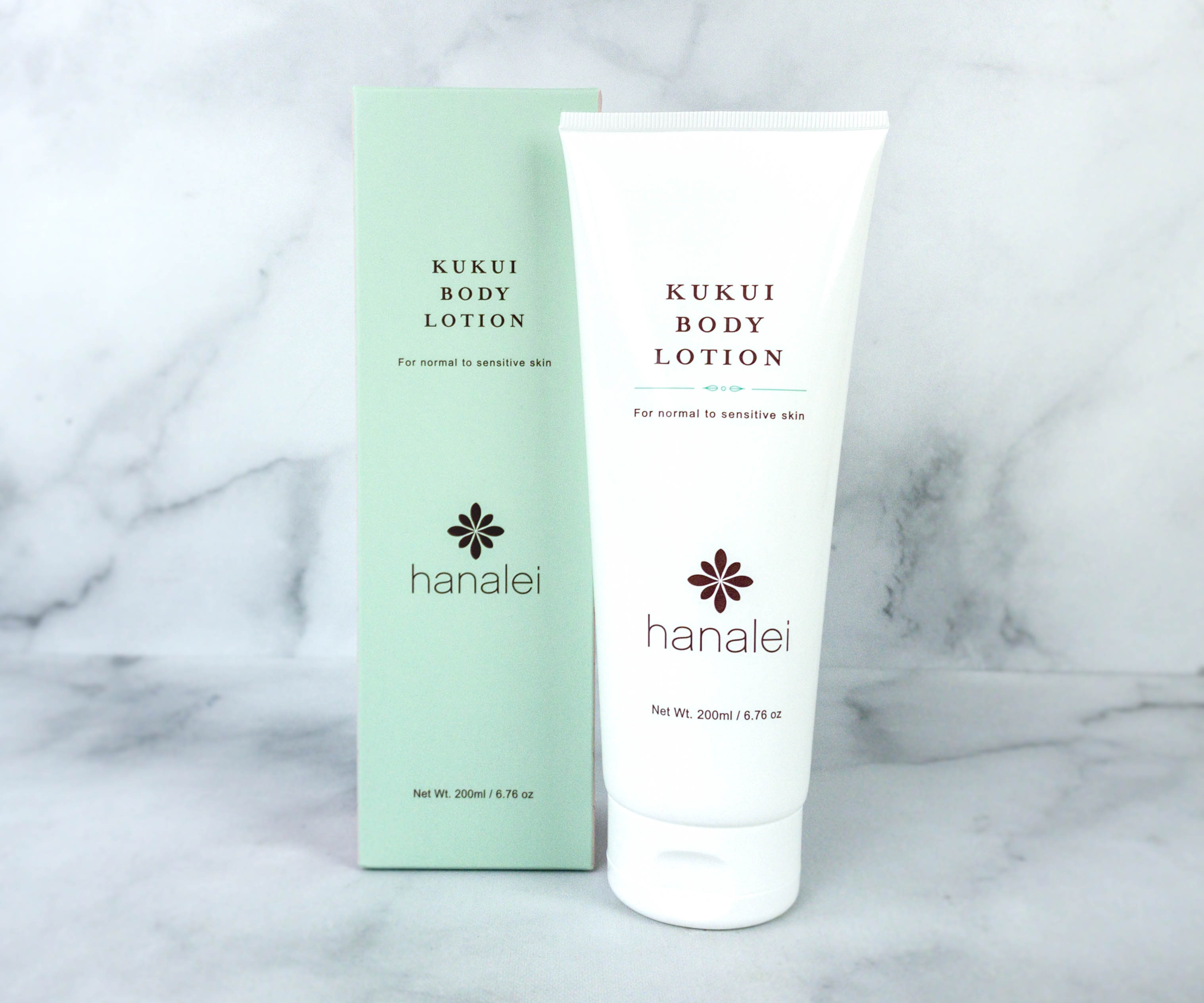 Hanalei Kukui Body Lotion ($19) Hydrating skincare products are a must-have, especially in winter. This one is a lotion made with pure Hawaiian kukui oil, which is known to help eliminate dryness because of its essential fatty acid content.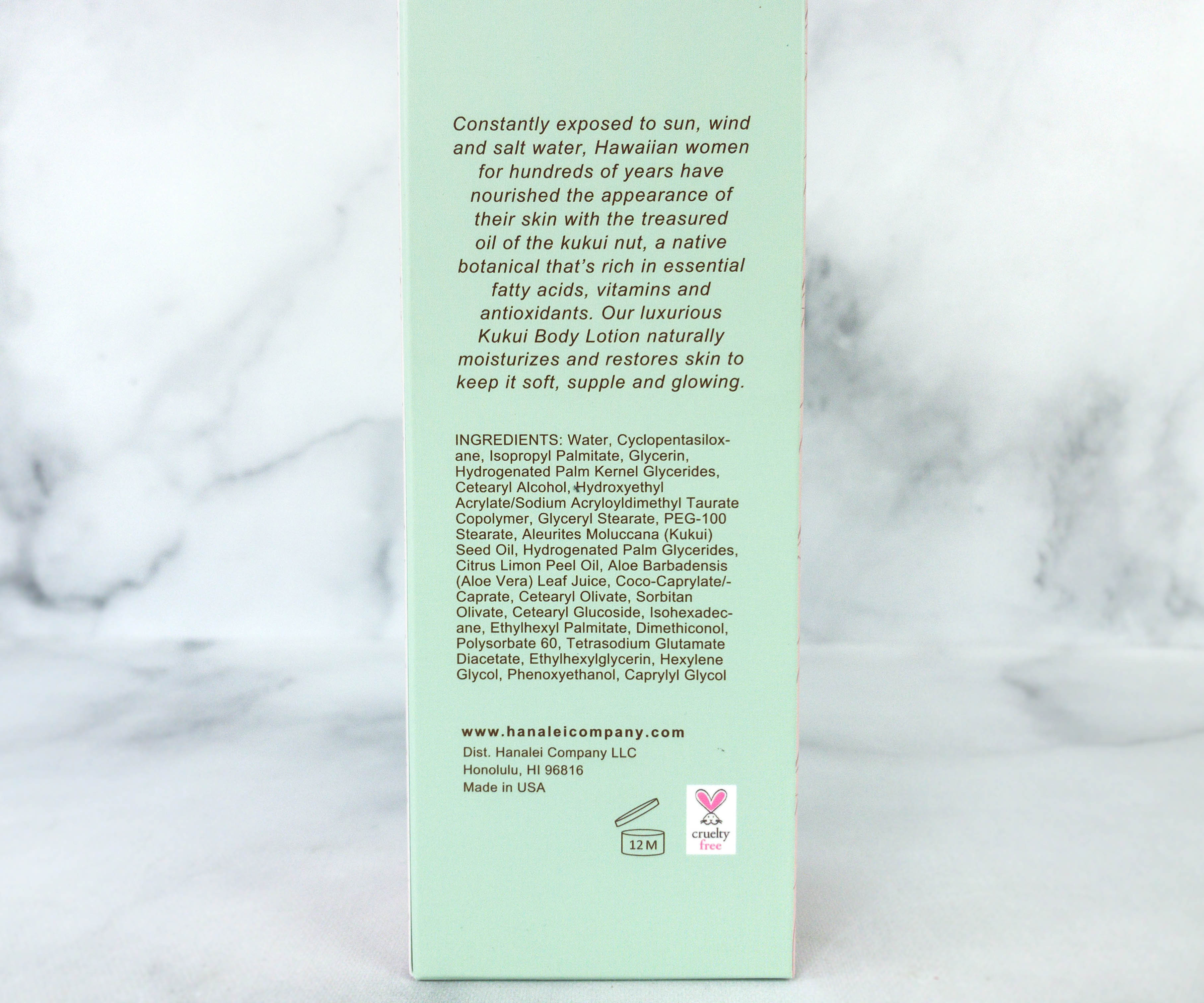 Another key ingredient is aloe vera that is rich in antioxidants and anti-inflammatory properties that soothe the skin. According to the label, this lotion is cruelty-free. So far it does its job well and it also makes my skin feel soft! It's a lighter lotion with sort of a lemon-ish smell.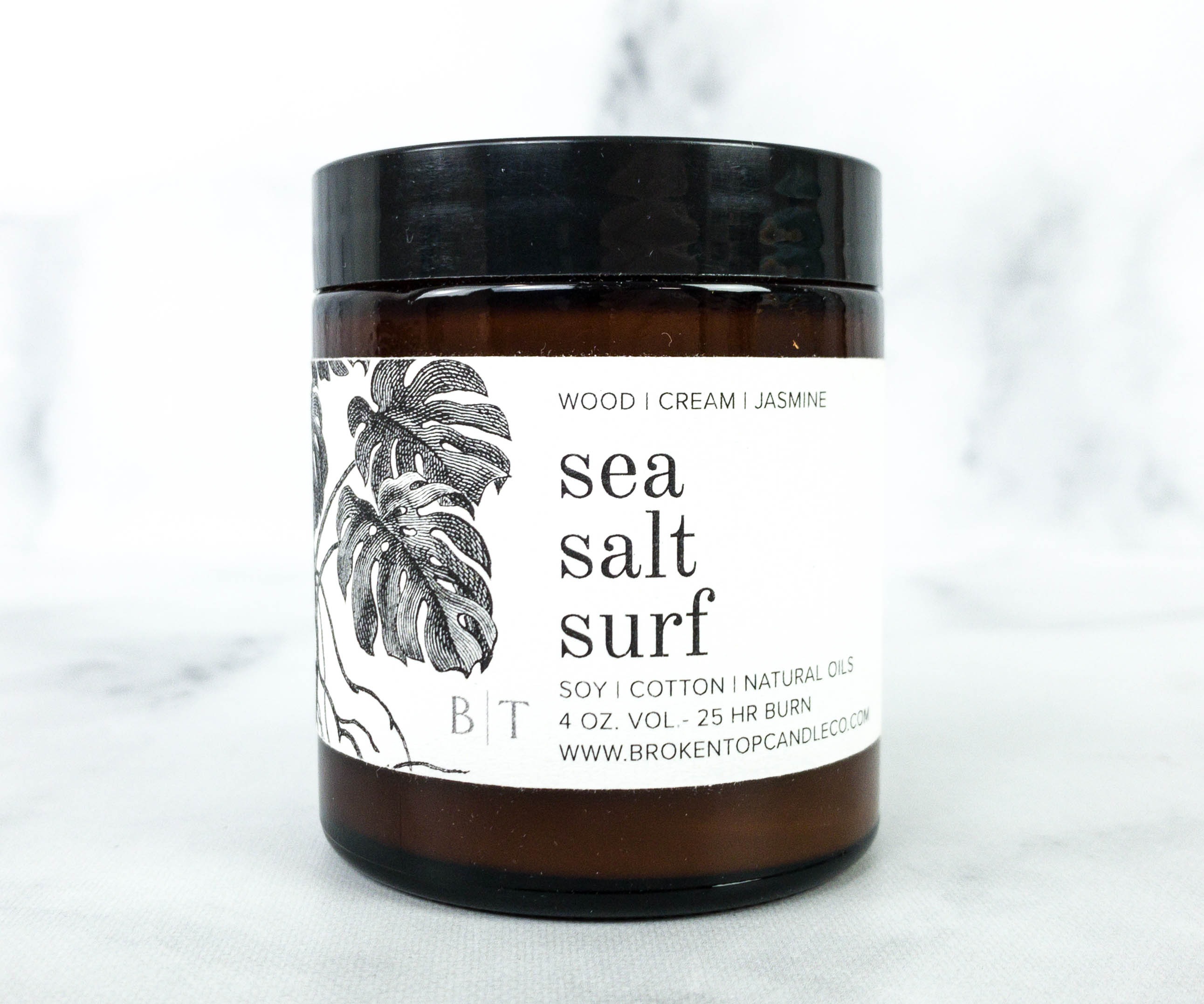 Broken Top Candle Company Sea Salt Surf Jar Candle ($11.56) To keep me relaxed at home while thinking of the sunny beach on a cold winter day, here's a sea salt scented candle!
It has notes of jasmine, sweet cream, and a hint of driftwood, which remind me of warm salt air! Another thing to like about this candle is that it's made with US-grown soybean wax, cotton core wicks, and essential oil-infused fragrance oils. Even the glass itself and the lid is made in the USA. It's delicious!
This cold winter is making me miss being on a sunny beach! Beachly is such a nice box for beach lovers like me, who want to be reminded of their favorite place no matter where they are and no matter what season it is. This quarter's curation included pretty beach-themed items such as the robe and the sleep mask. I'm glad that they also included a cute pullover to keep me cozy, as well as a scented candle that I love to light up whenever I'm in need of relaxation. Of course, let's not forget the lotion because it's also a skincare must-have for winter! I'm happy with this box overall, especially since I received useful items that are consistent with the theme!
What do you think of this quarter's Beachly?