Beachly Men's Box offers seasonal boxes with stylish, casual clothing and accessories inspired by the coast. With a promised value of $180+, each box includes 4-5 premium items. Some of the items you may expect are tees, sweatshirts/hoodies, flannels, boardshorts, walkshorts, sunglasses, flip flops, and more. A quarterly plan is $99 + shipping. You can also choose to be an annual subscriber and pre-pay $340 + shipping, which brings down the price of each box to $85. Some of the brands featured in their past boxes are QuikSilver, Billabong, O'Neill, Speaqua, Havaianas, and Captain Fin. Other member perks include access to the Member Market where you can find deals exclusively for the Beachly Tribe. Every Beachly box purchased helps to fund beach clean-ups in Southern California with their partner, Heal the Bay. They also have a Women's Box!
DEAL: Save $30 on your first box! Use coupon code BEACHDAY30.
The items came in a sturdy blue box!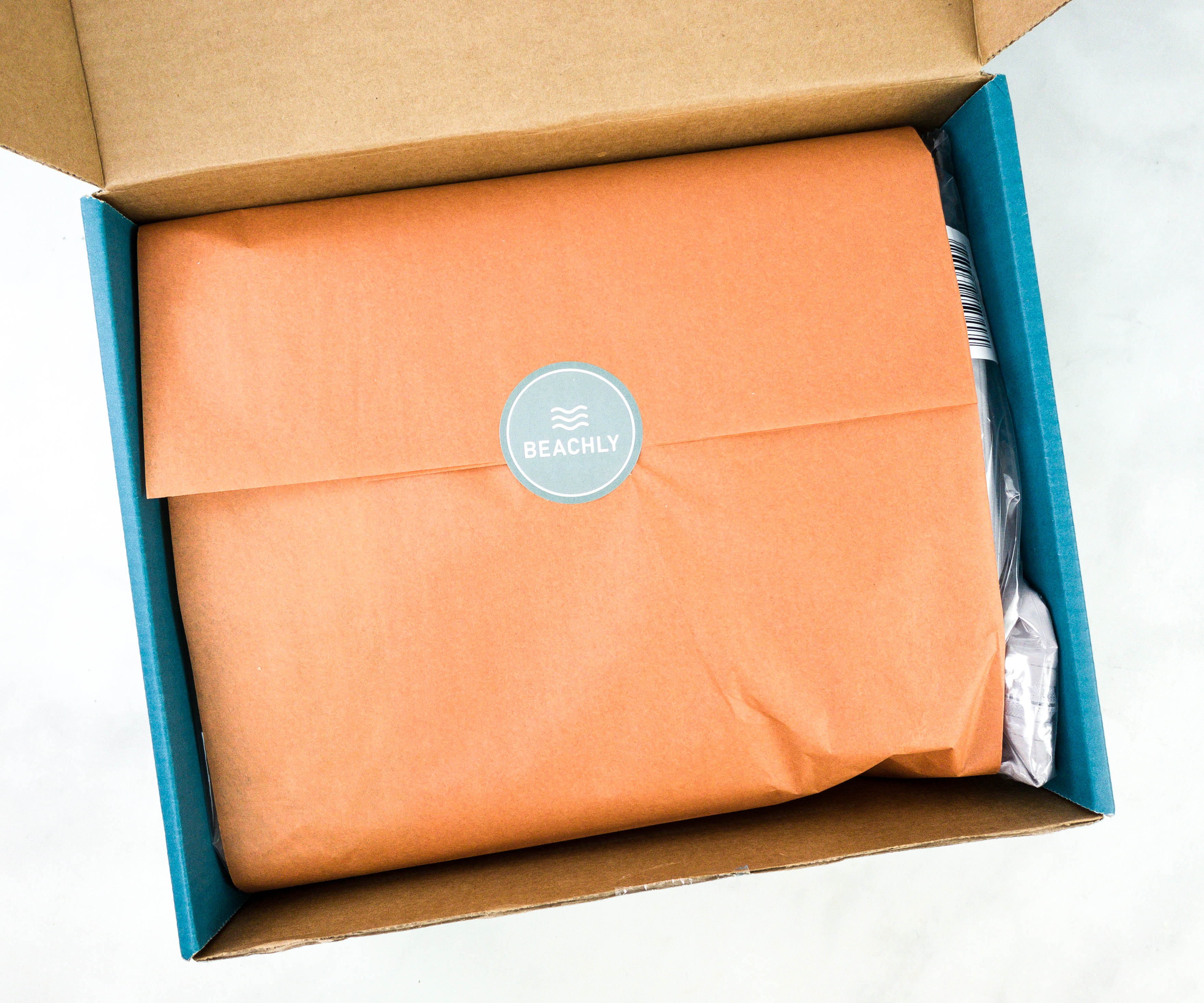 They were also wrapped in orange paper, sealed with a Beachly sticker.
Some of the items were packed in plastic.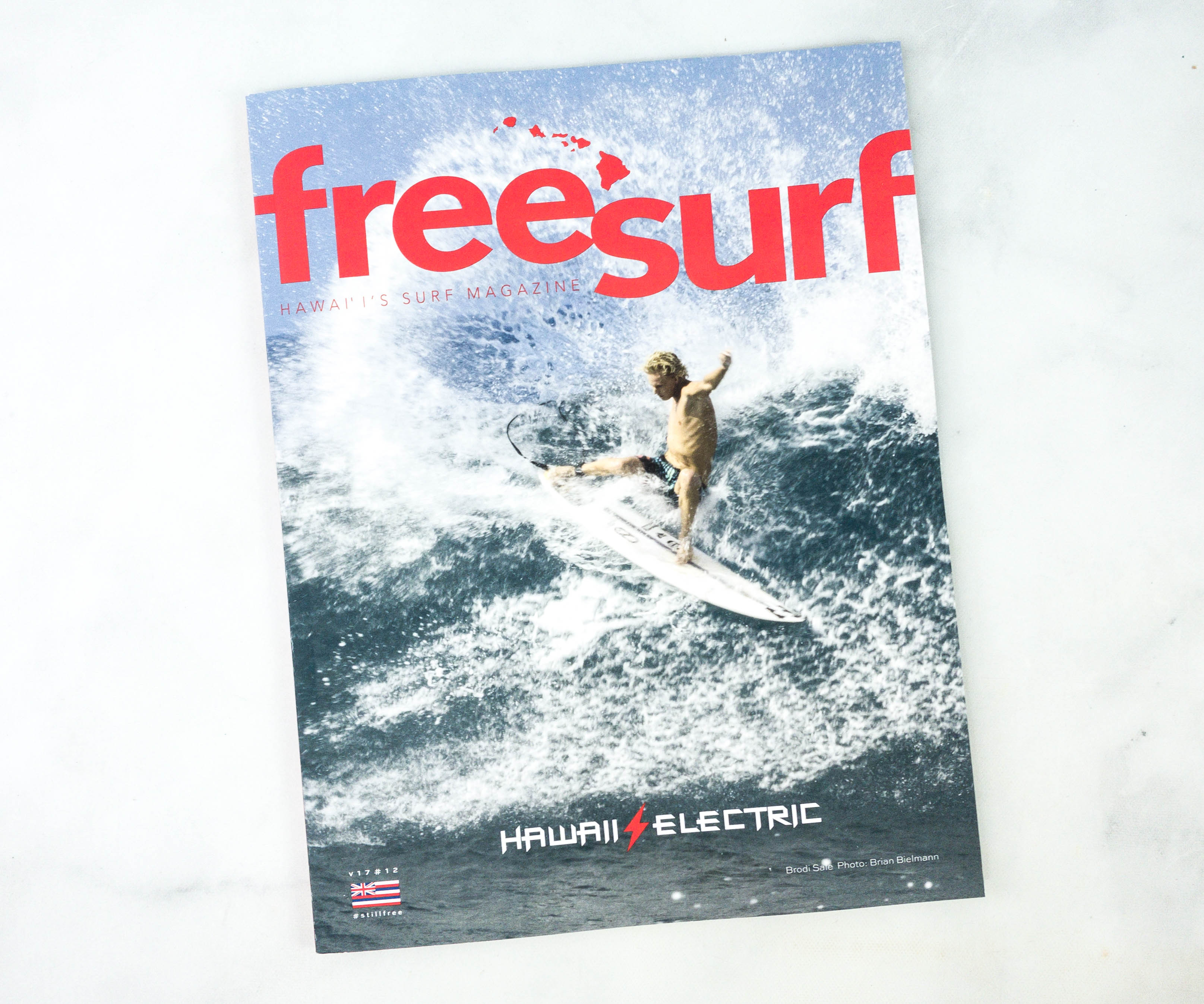 Included in the box is a copy of Free Surf magazine.
It's Hawaii's surf magazine since 2002.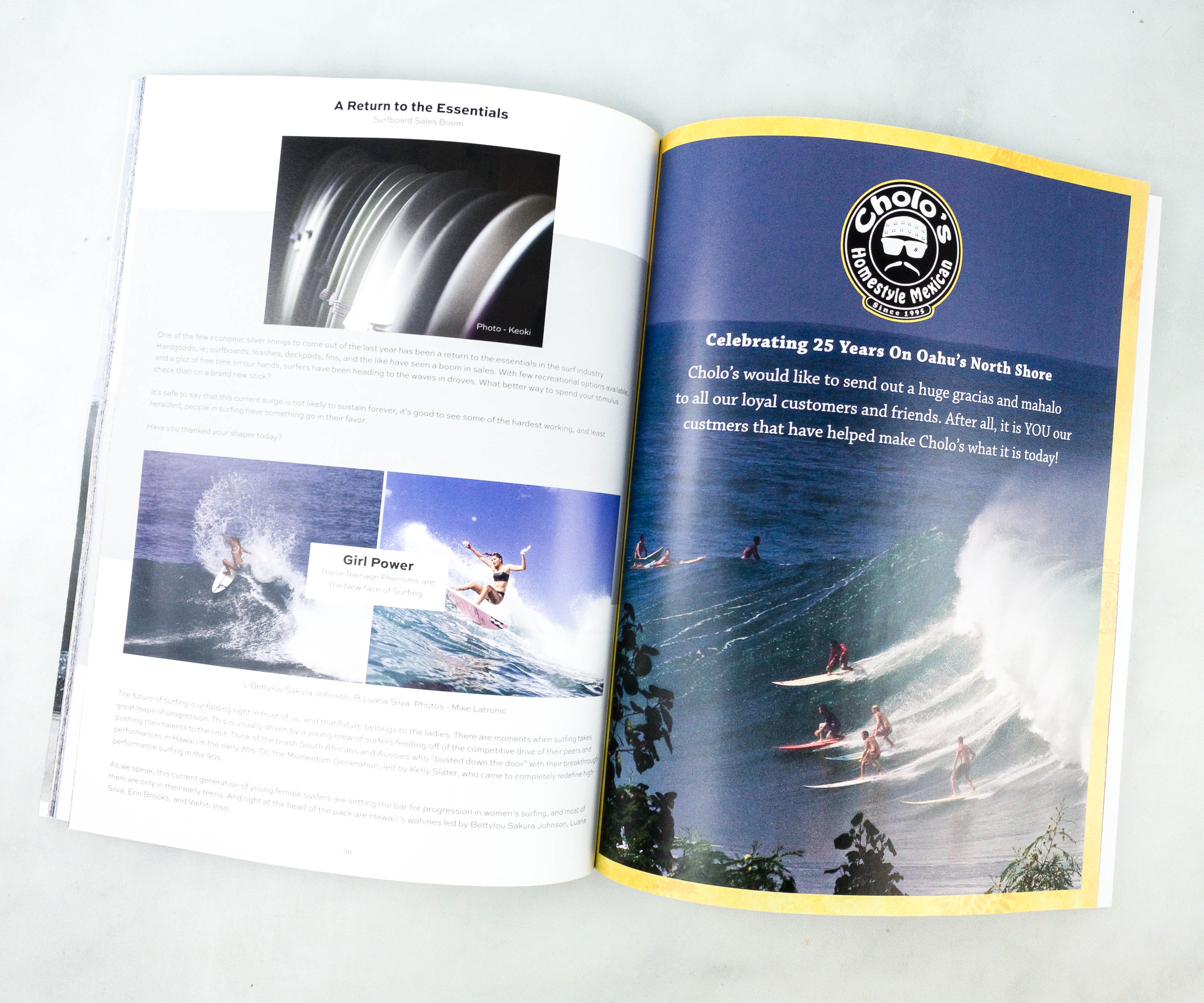 There's a lot to learn here, especially if you're a surfing enthusiast.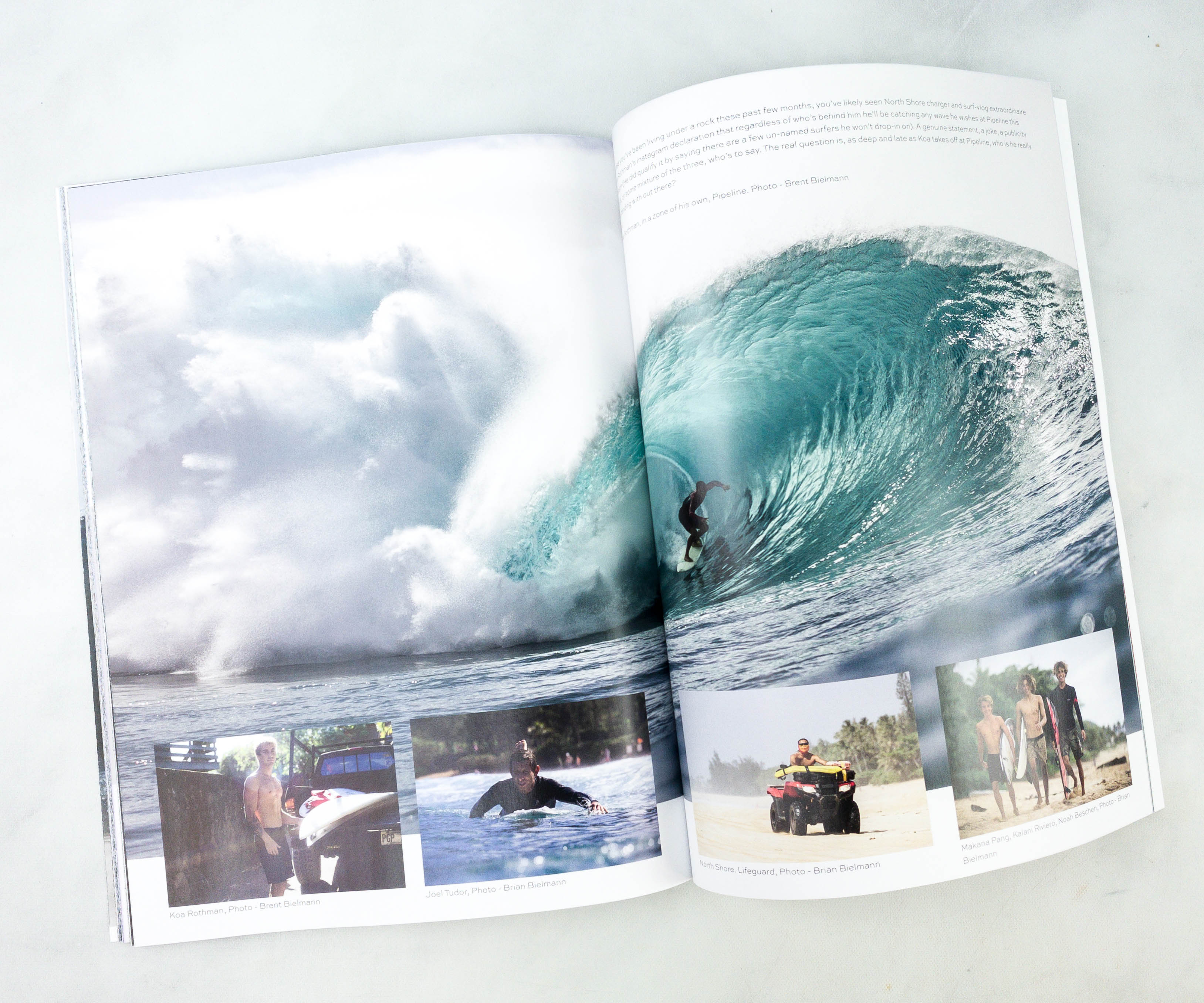 I loved the photos in the magazine!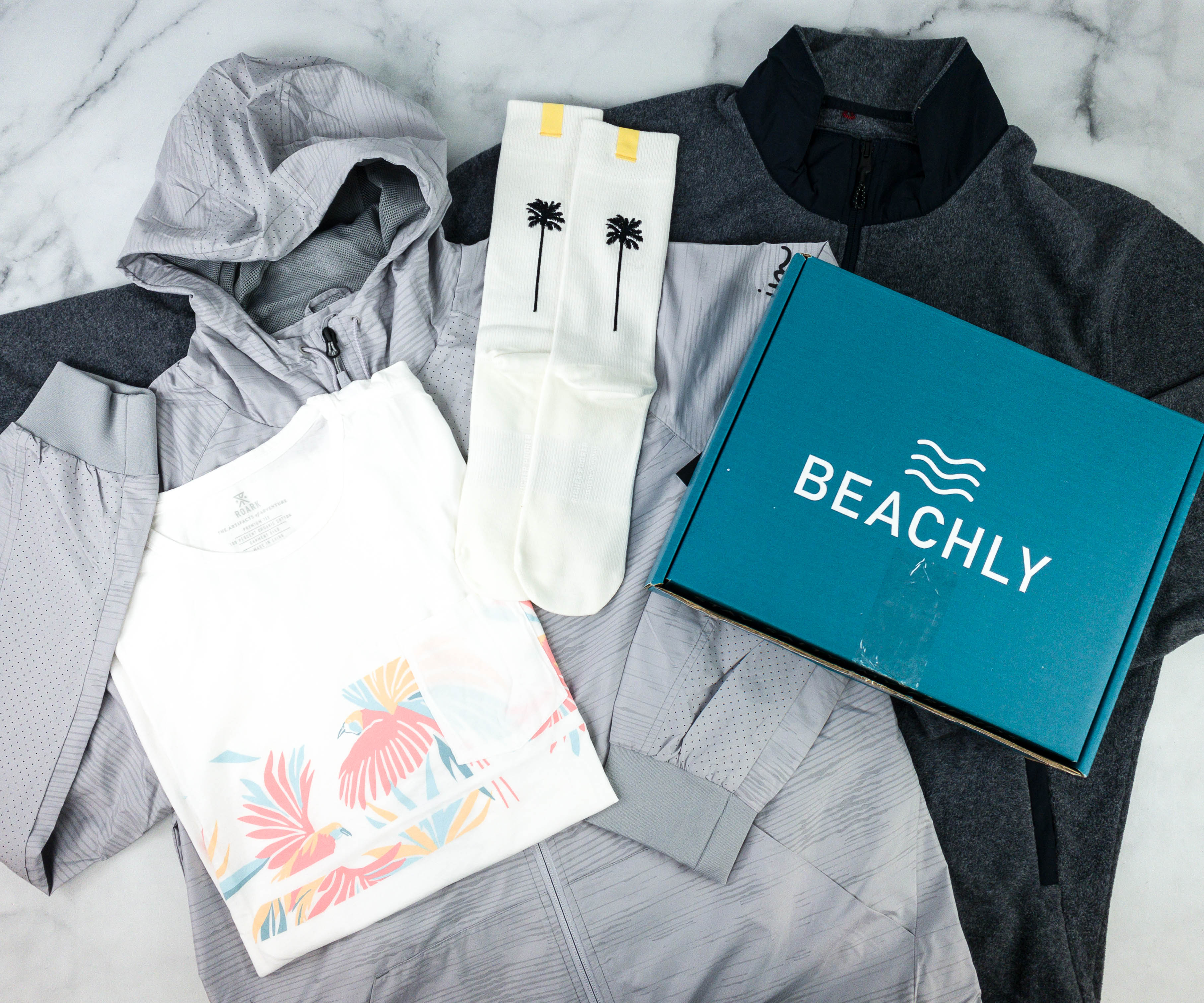 Everything in my box!
Imperial Motion Men's Onward Polar Fleece in Navy Heather ($74.95) For warmth and comfort despite the freezing winter weather, here's a long-sleeved fleece top!
It's made from premium micro polar fleece, and the design is perfect for outdoor adventures. The elastic cuffs ensure a nice and comfortable fit on the wrists.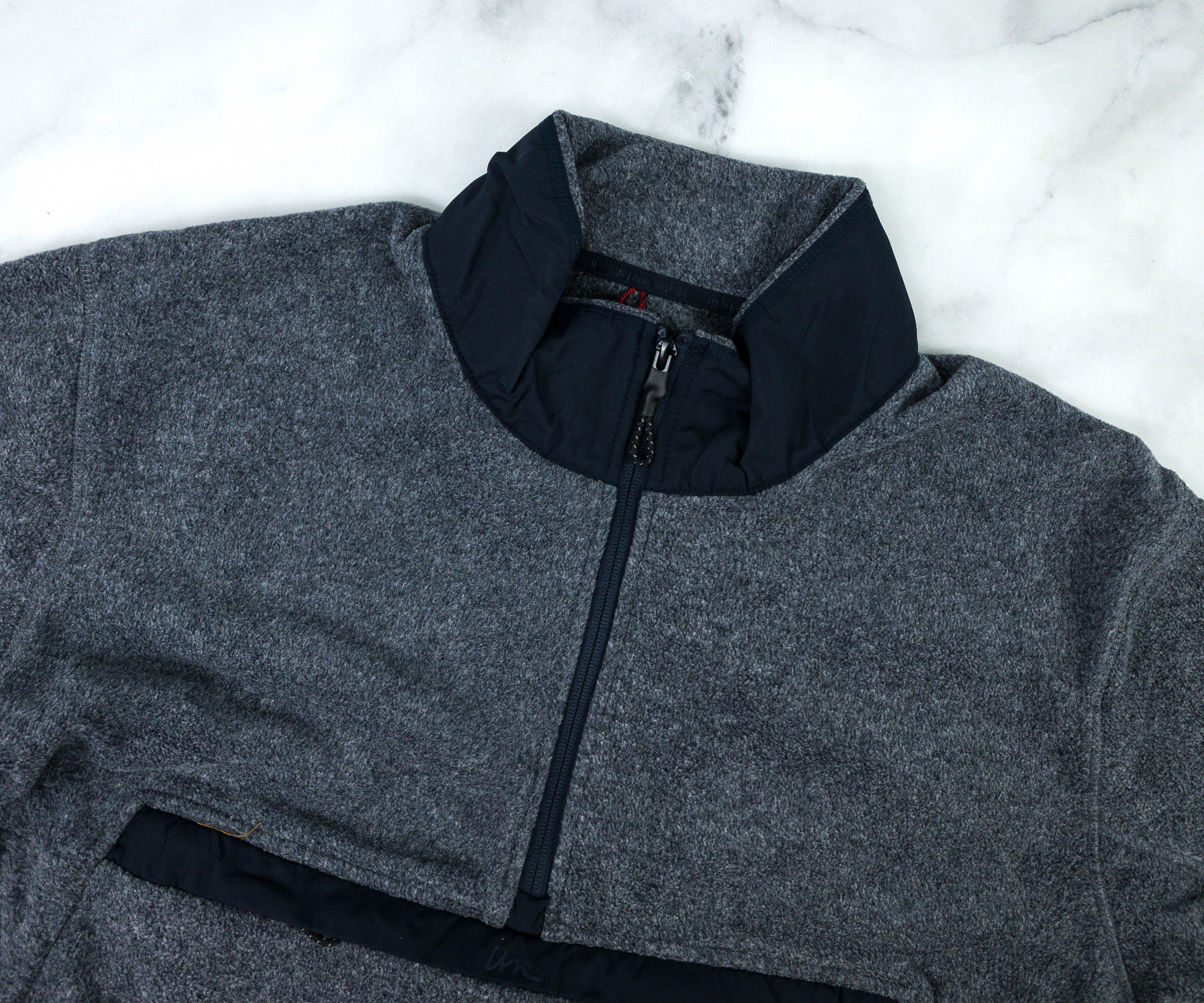 The subtle branding makes the half-zip top look more sophisticated. I like the nylon accents as well!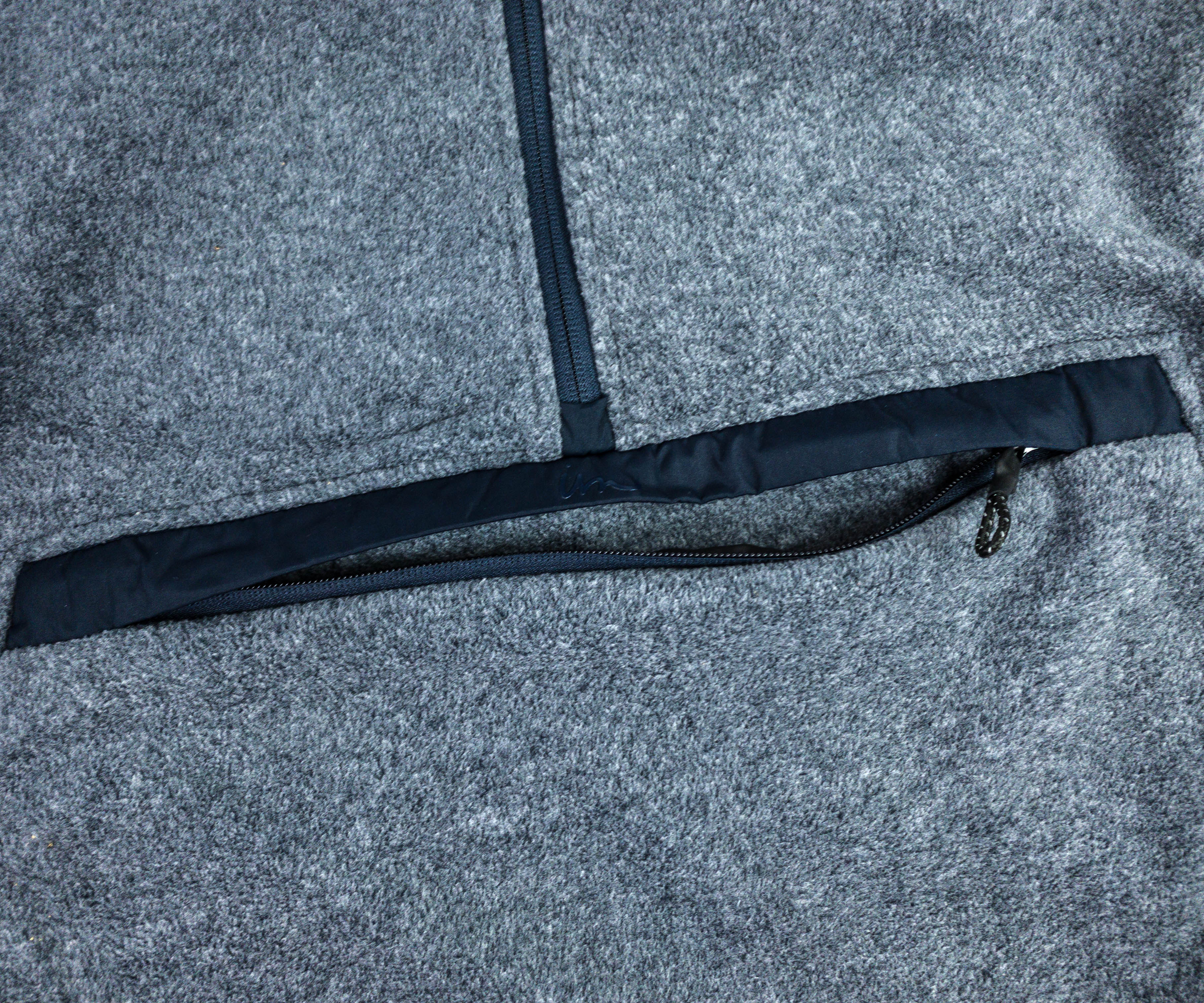 The zippered kangaroo pockets can fit a phone or other things you might need to have in handy.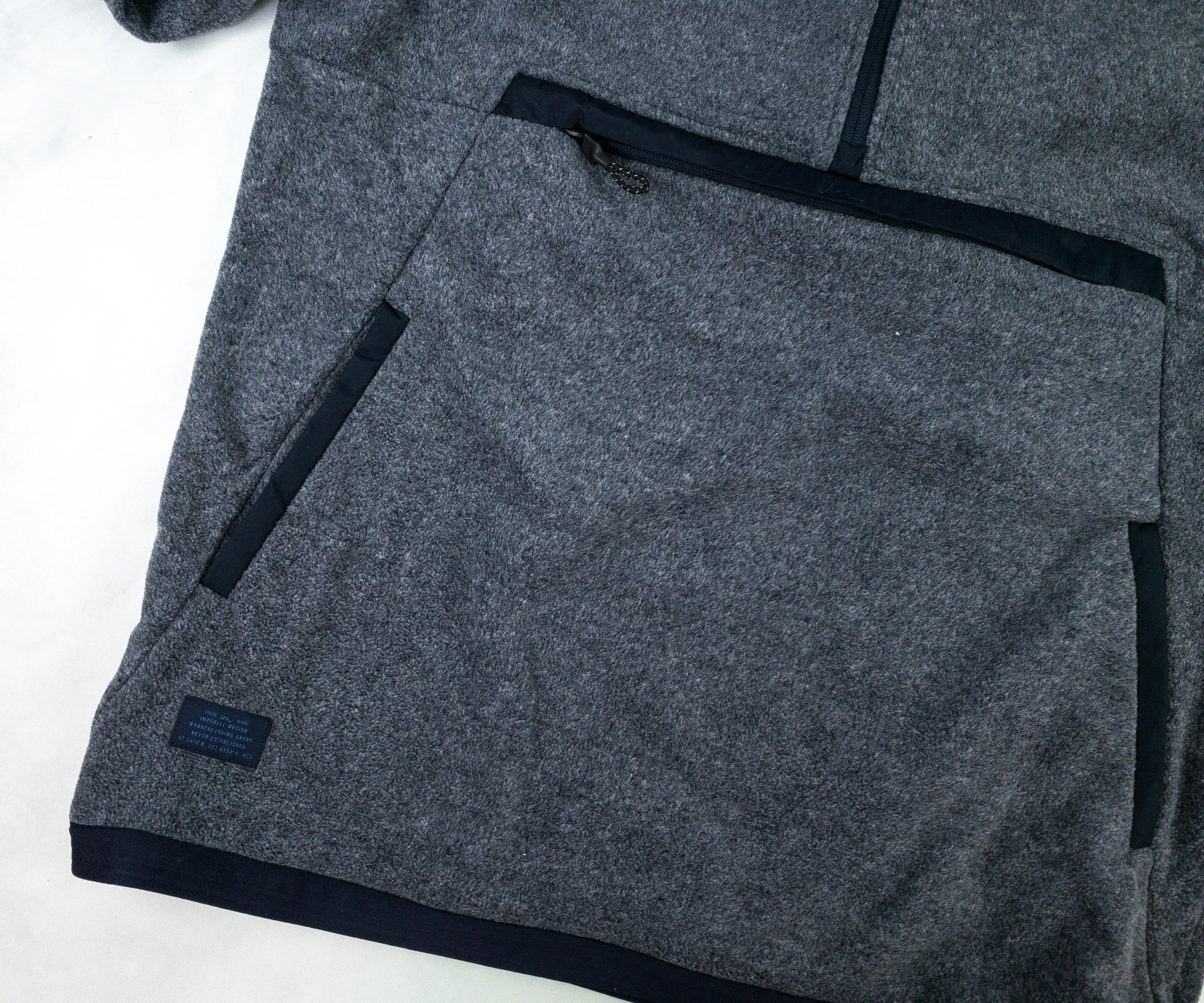 Another feature I love is the hand warmer pockets as well.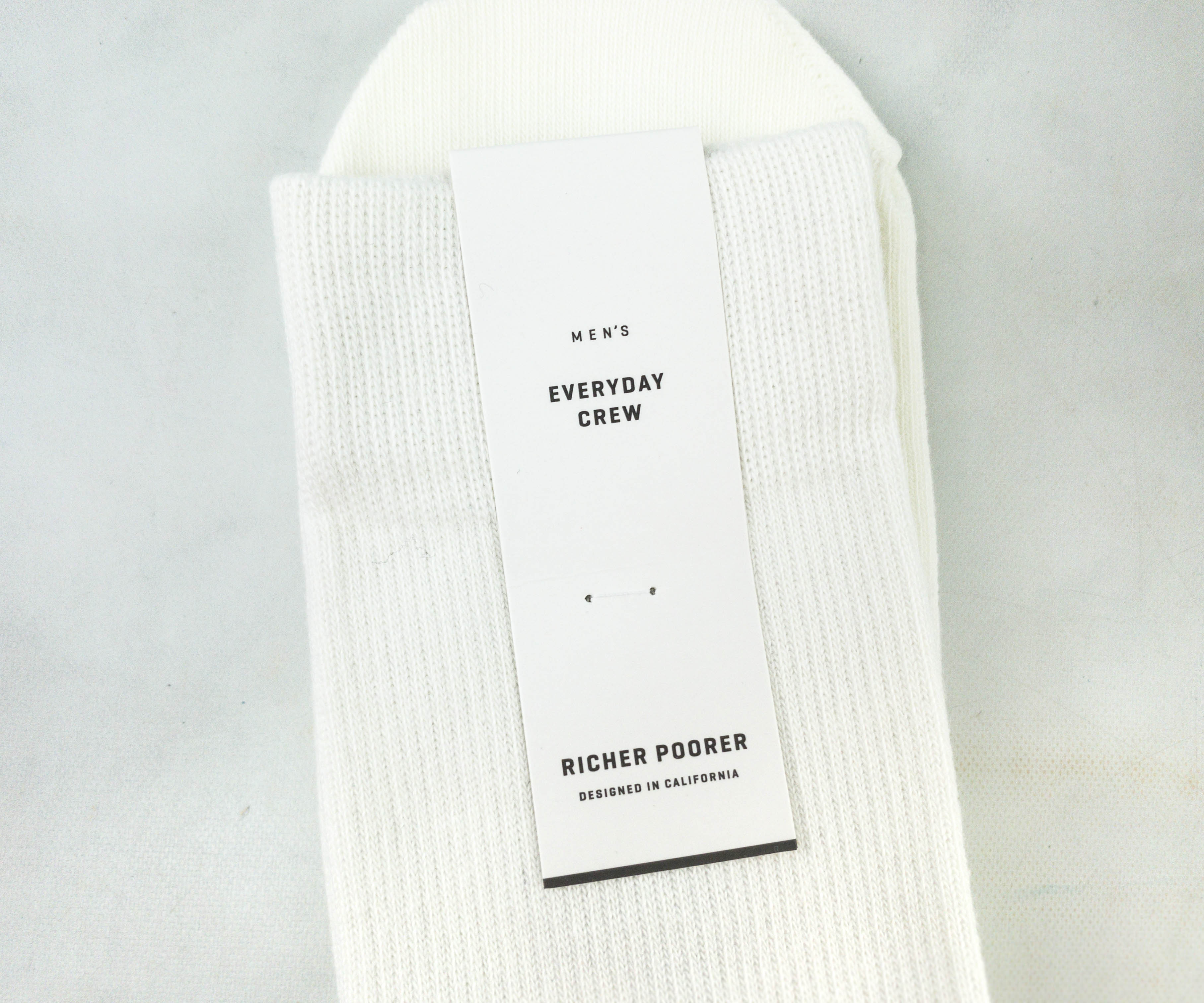 Richer Poorer Socks. Another key to keeping one's self warm and comfortable in the winter is a good pair of socks like this one!
This pair is made with 70% cotton, 22% polyester, 5% nylon, and 3% spandex. They fit US shoe sizes 6-12.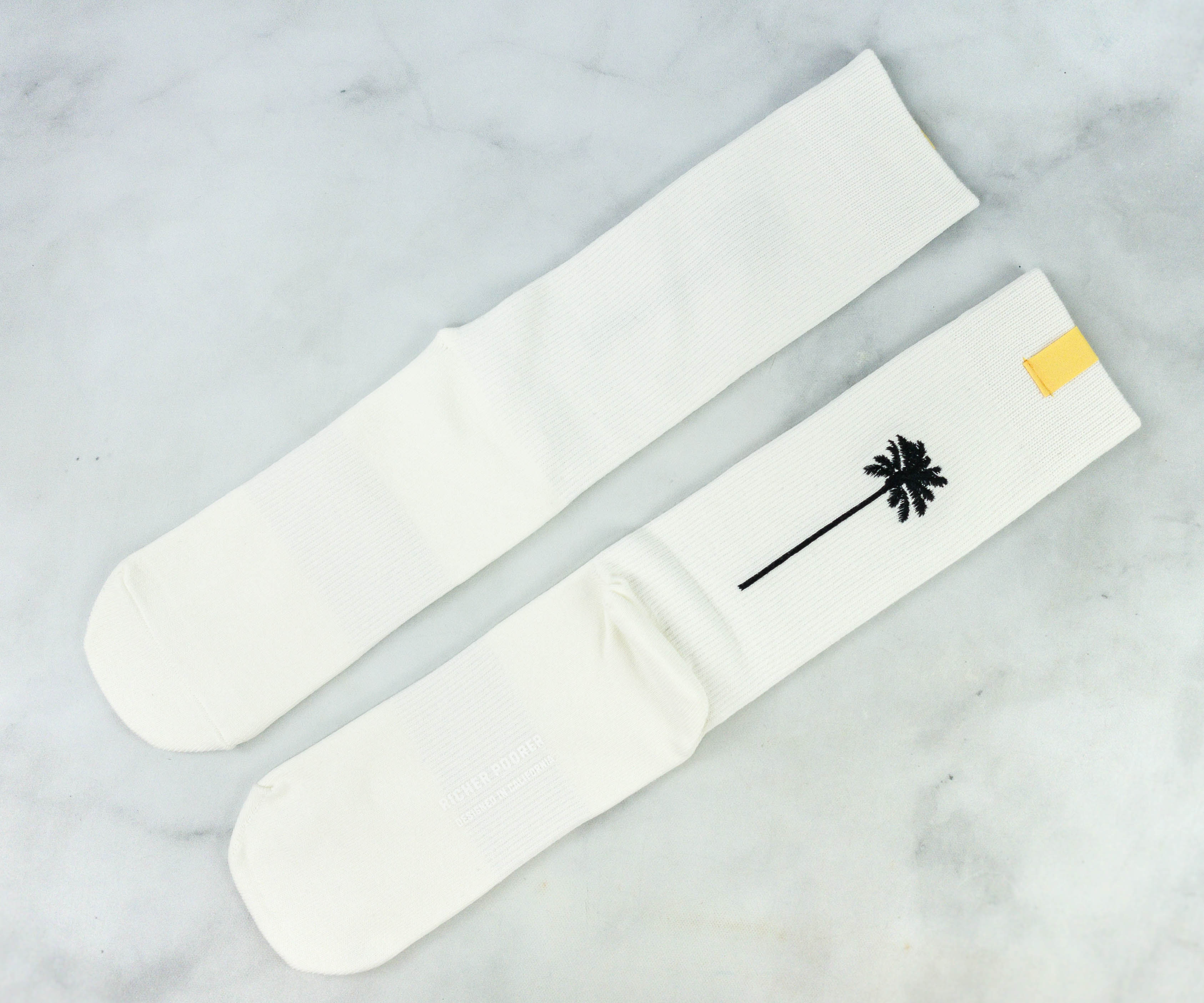 These white socks have the right thickness. I also like the minimal design, which includes a single palm tree at the back.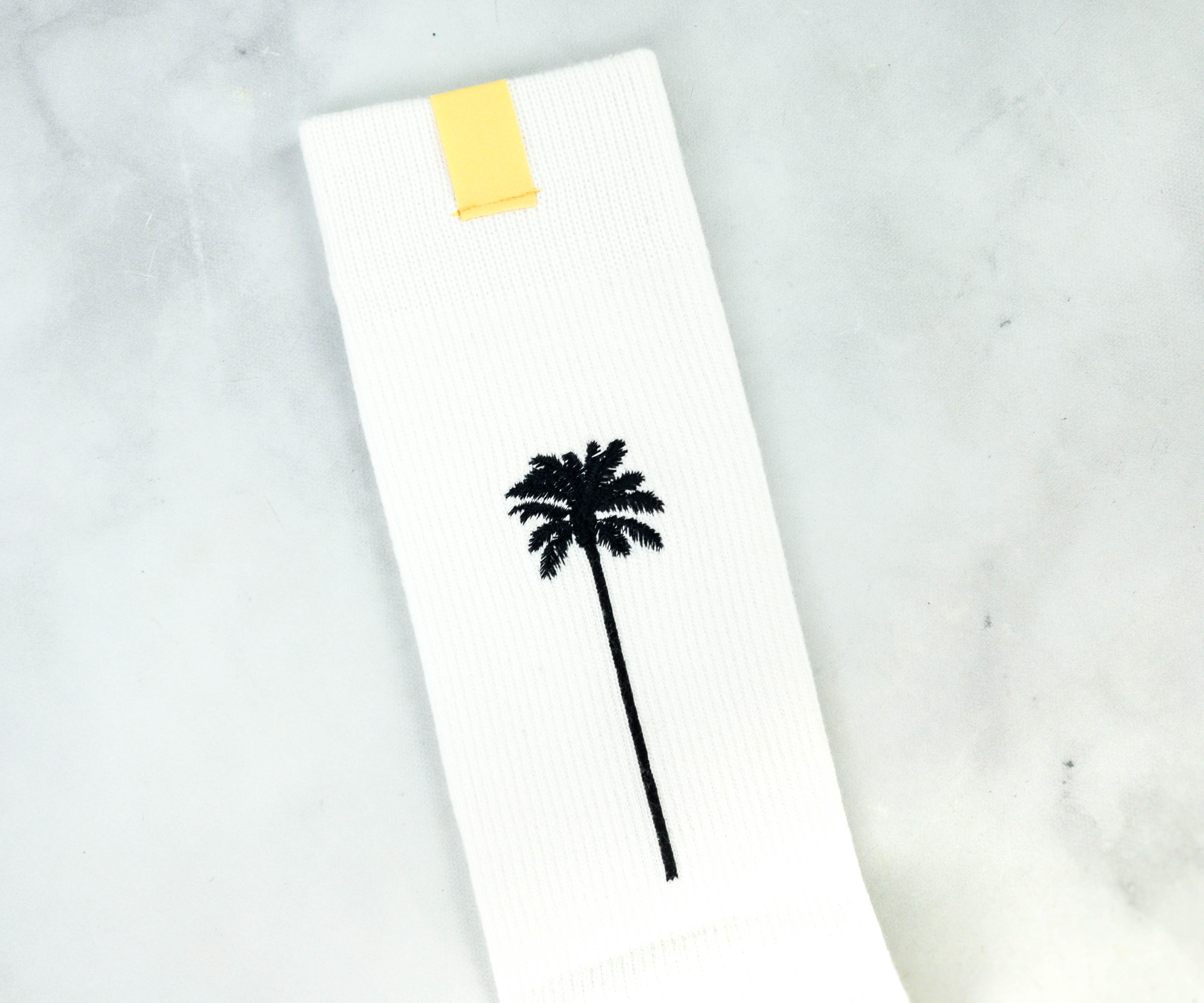 Here's a closer look at the design. There's also a yellow strip on the cuff part!
Roark Well Worn Printed Crew ($39) For a touch of summer even in the winter, they sent this crew neck t-shirt featuring a colorful print across the middle. It's great for wearing under a jacket!
It features an off white base color, as well as a small white pocket.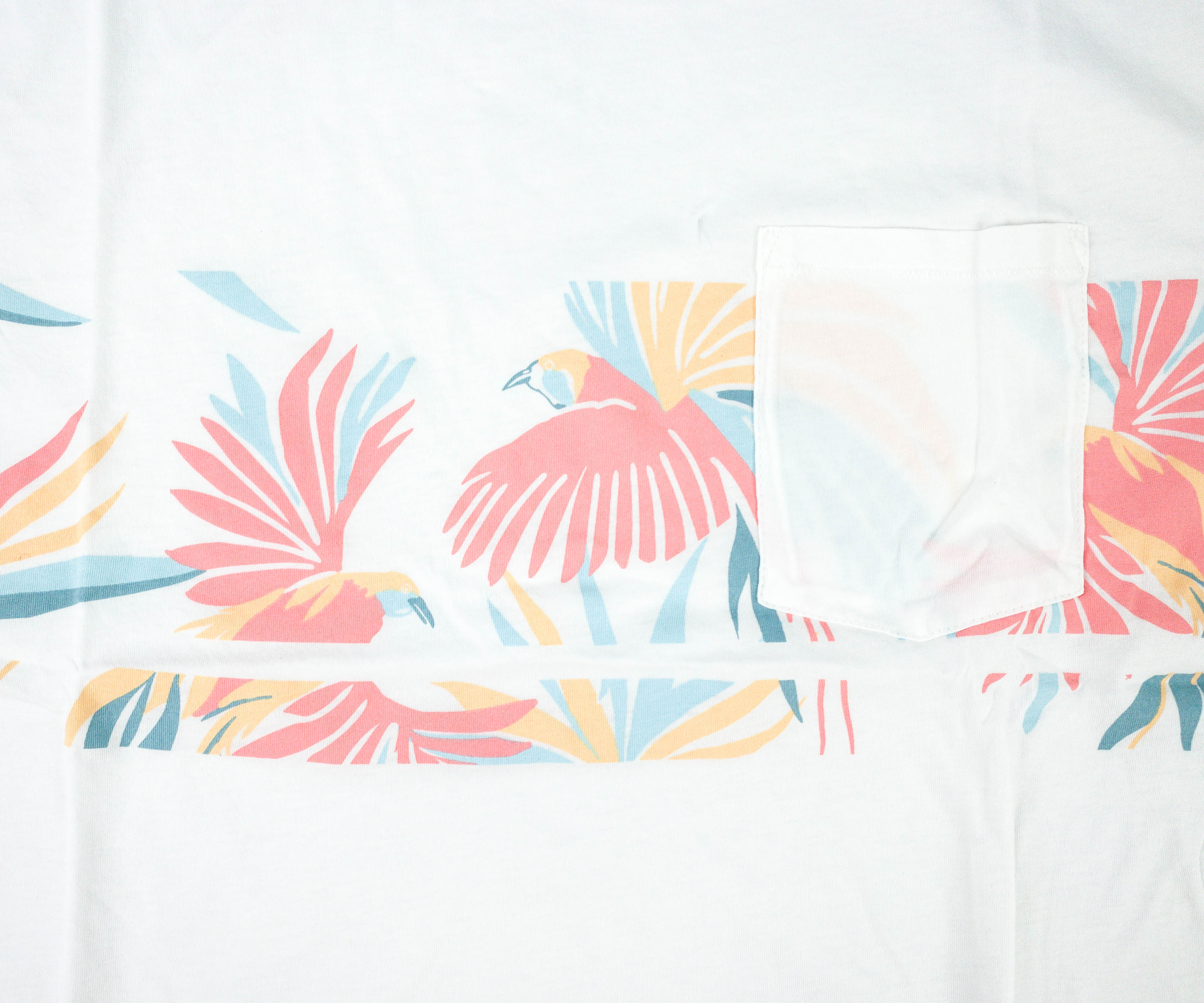 I really love the colors used here! They aren't too vibrant but they add a nice pop of color and tropical feel to the t-shirt.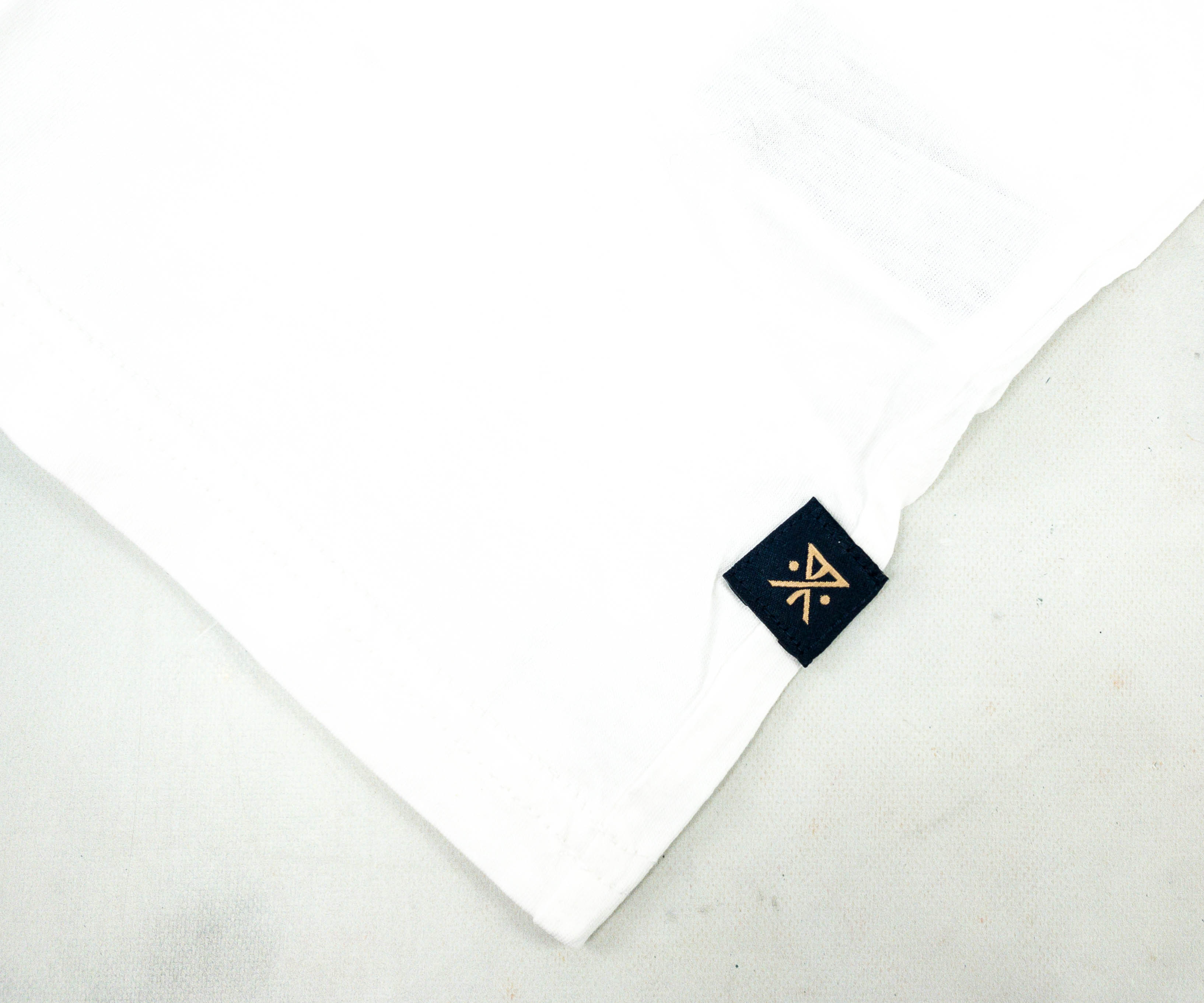 On the side is a small brand tag.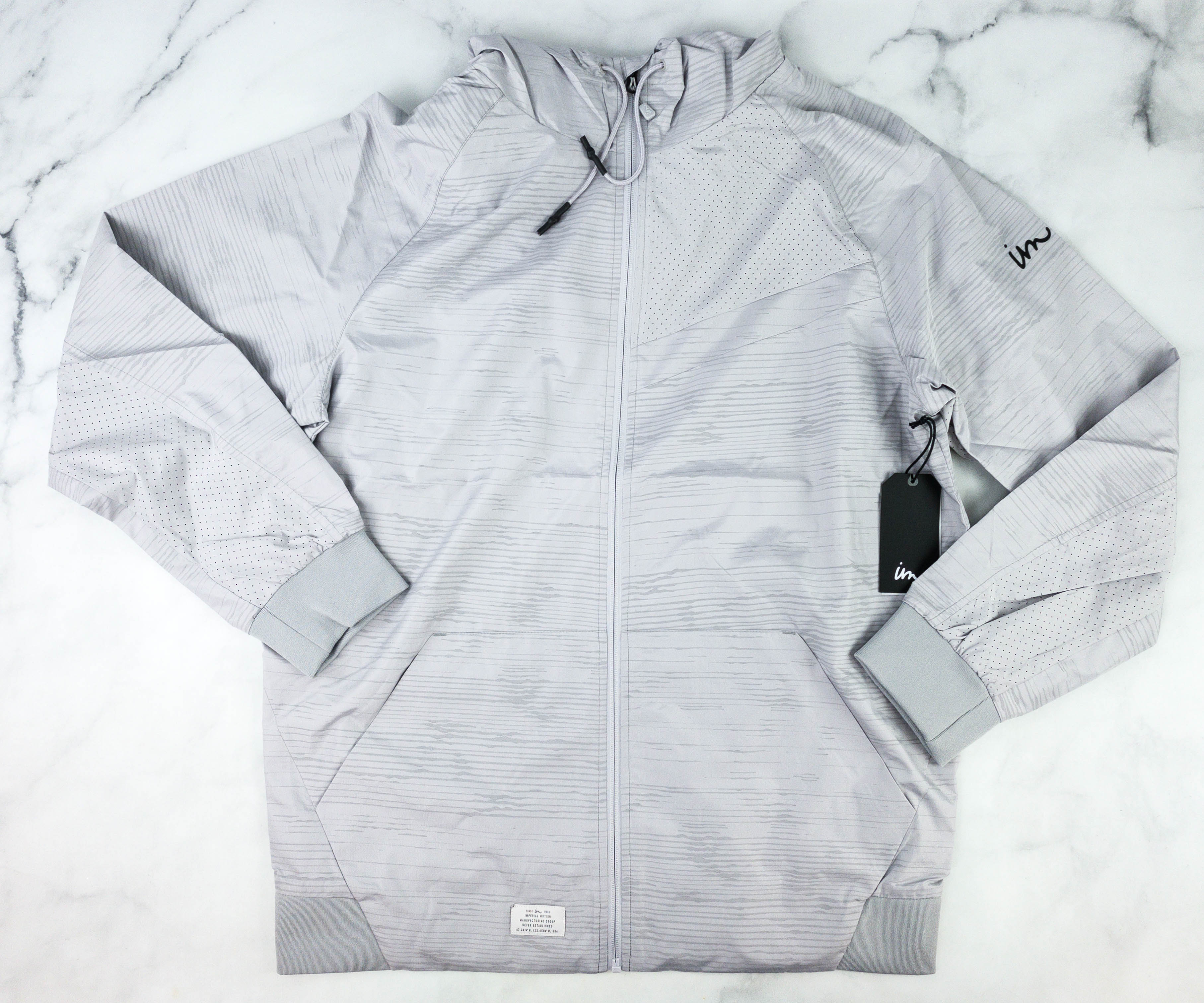 Imperial Motion Welder Ghost Reflective Jacket Alloy ($100) From the same brand as the fleece top is this reflective windbreaker jacket. It has a light gray color and premium finish!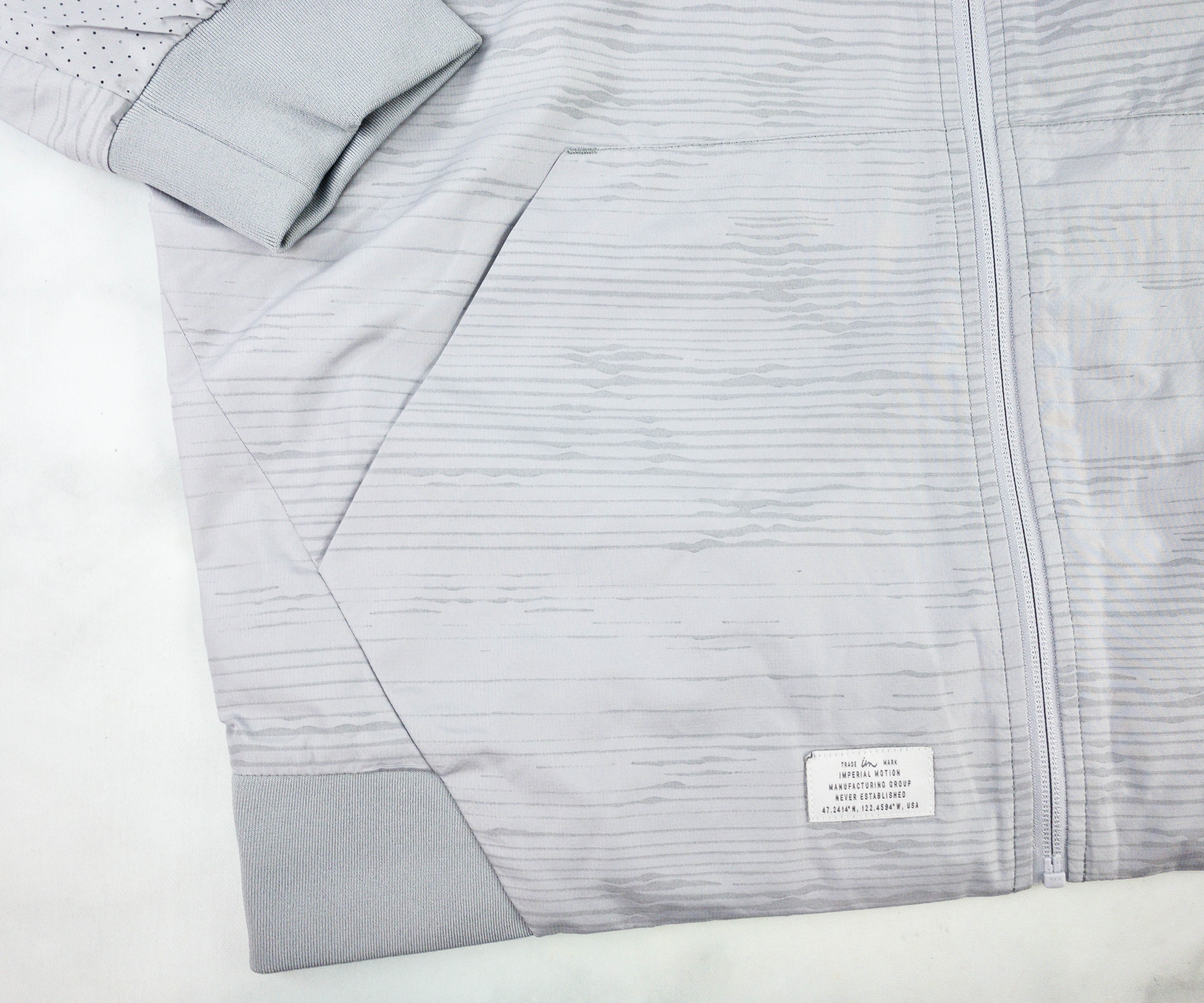 It's made with polyester and specially treated with a DWR coating to make it water-resistant. There's also a kangaroo pocket where you can slide your hands whenever it gets a little too cold!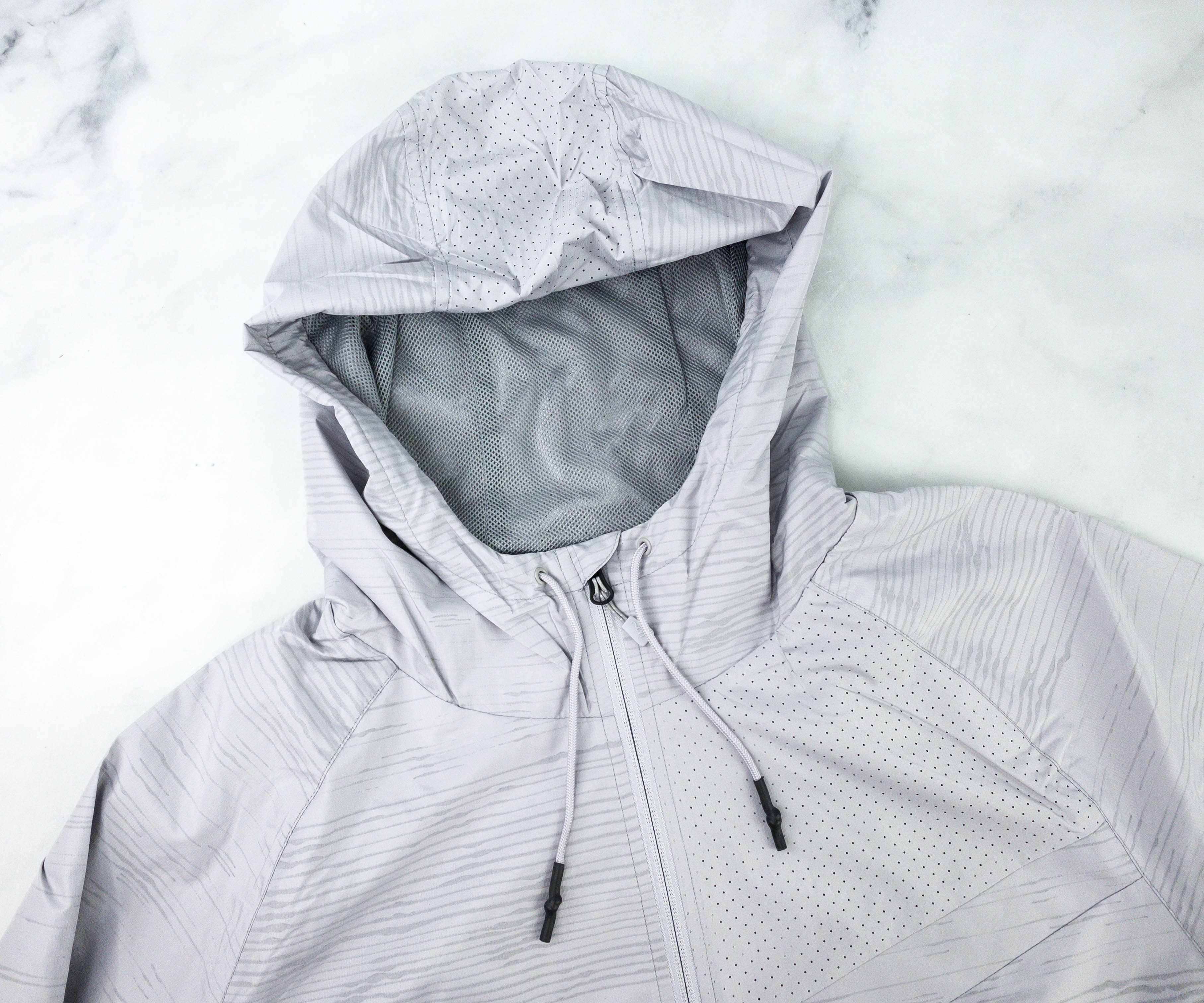 To keep the wearer comfortable, it's lined with mesh and perforated in strategic locations to keep it breathable.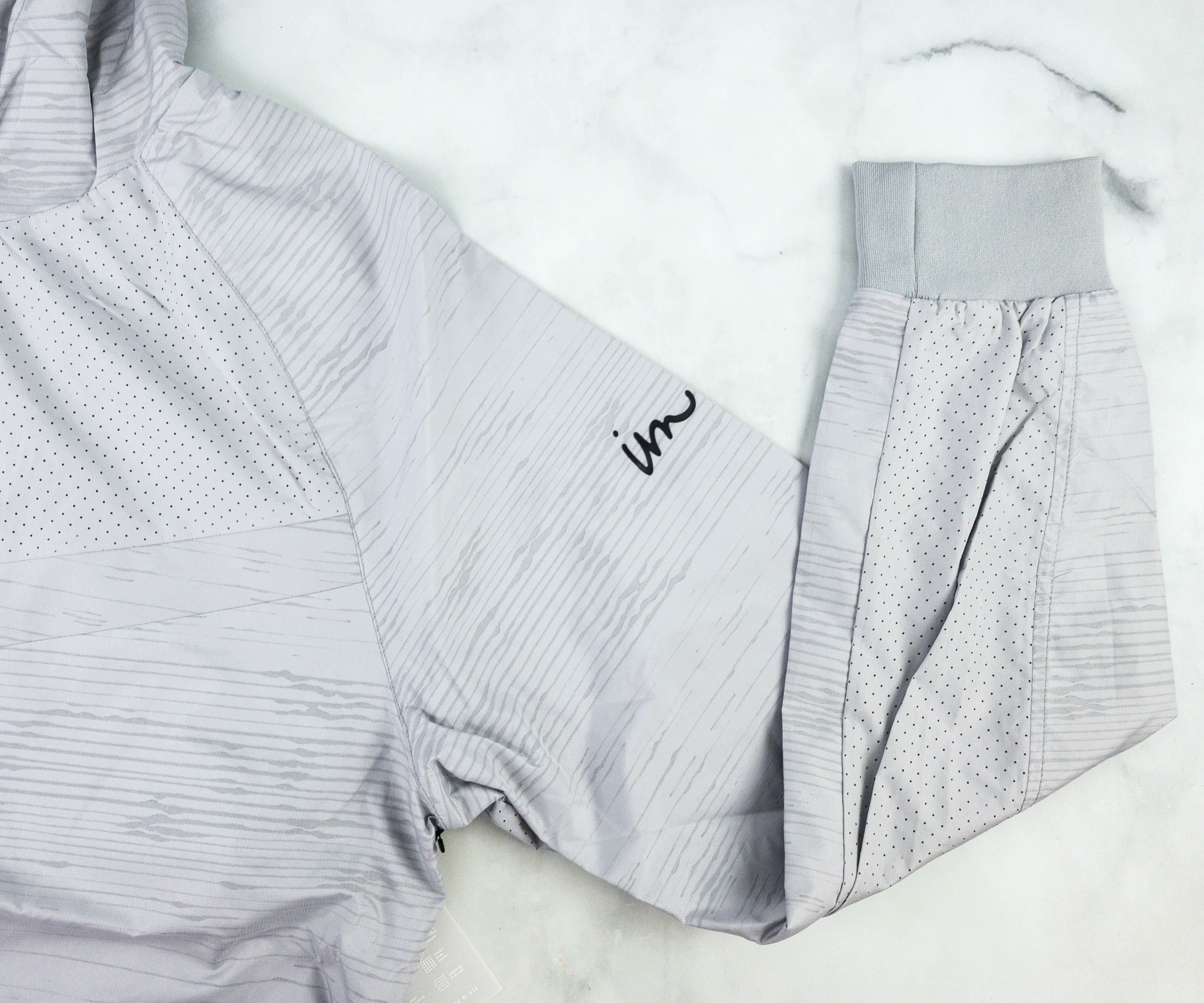 This jacket is something I can comfortably wear on cool mornings or evenings. Since it's breathable, it's also great for transitioning seasons. Also, just like the fleece top, this one features subtle branding!
This is my first Beachly Men's Box and it certainly did not disappoint. It includes winter-appropriate pieces, some of which have a nice coastal or tropical touch. My favorites from this box are the two winter tops! The fleece is warm and comfortable, while the jacket is quite breathable. I love that they have minimalist look on them and that they have neutral colors. They are perfect for my laidback style! The tee and the socks are also pretty awesome. My wife's favorite is the flamingo shirt. This is a great seasonal subscription for men who want to add stylish beach-inspired pieces to their wardrobe, or even for those who simply miss the beach and want a subscription box that will somehow remind them of it!
What do you think of the Beachly Men's Box?