Barkbox is a monthly subscription box created just for dogs! Each box is themed, and includes toys, treats and photo-worthy props. The classic assortment is composed of 2 toys, 2 treats, and 1 chew, but you can also customize a box to fit your dog's needs. A monthly plan costs $35 and there are discounts if you get a longer plan. The best deal is the 12-month plan, which reduces the monthly cost of the box to $23. Shipping is free in the contiguous United States.
DEAL: Get a FREE month on a 6 or 12-month subscription when you sign up for BarkBox with this link! OR, check for the latest special offer here!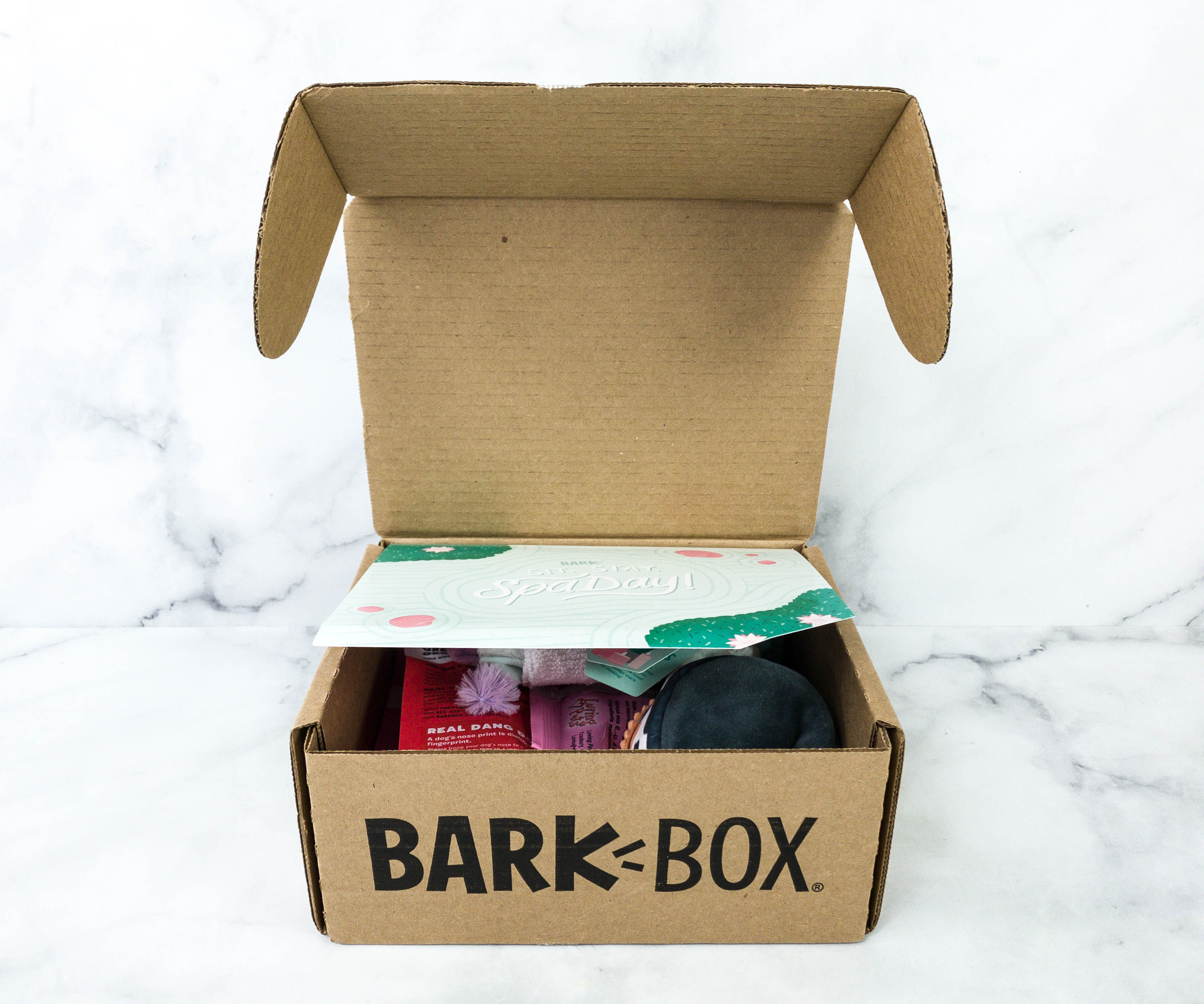 This Barkbox is for small dogs like our miniature schnauzers, Buffy and Dean, but you can get them for medium and large dogs too.Plus, they also offer Barkbox SUPER CHEWER – the heavy chewer box!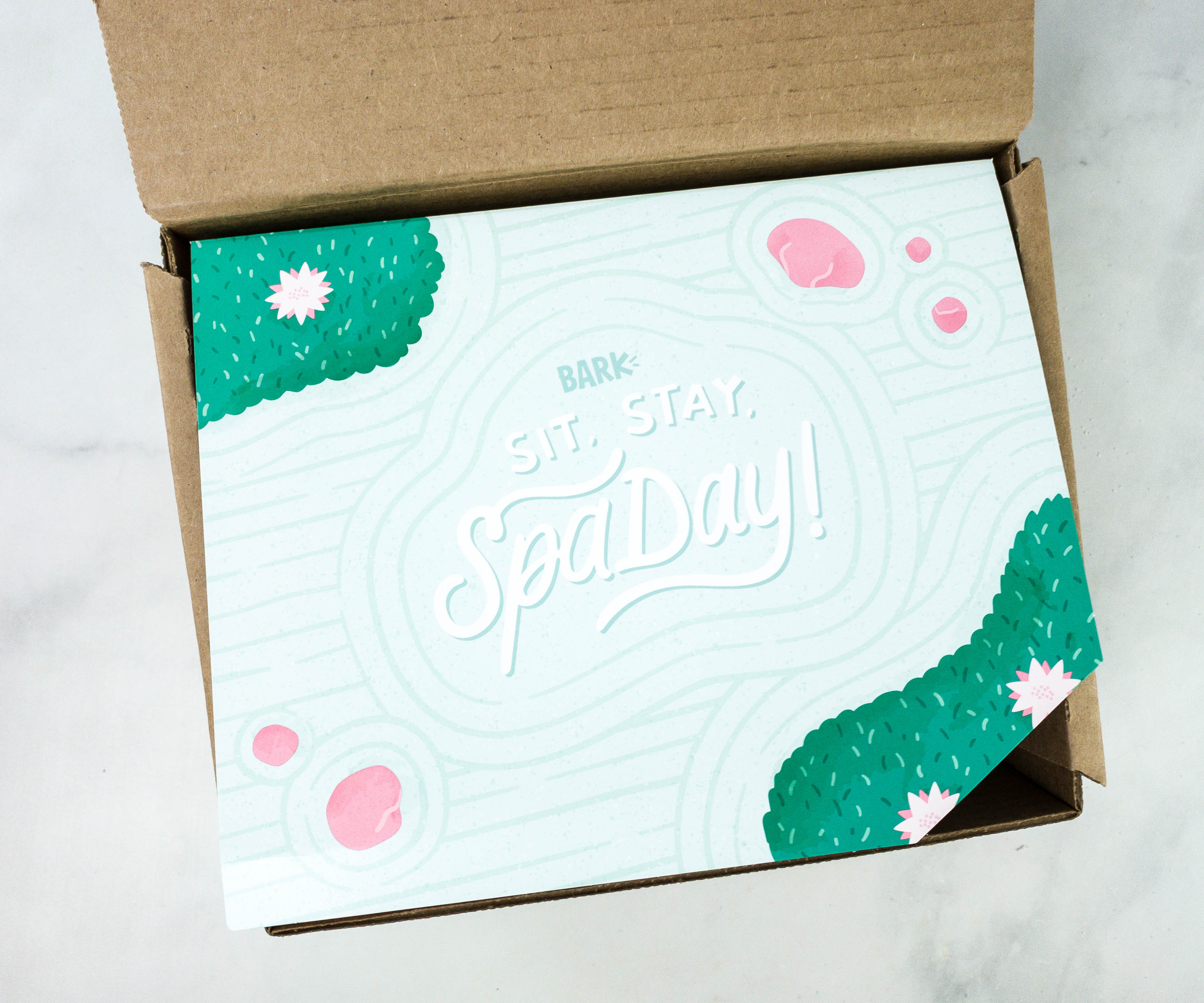 This month's theme is SIT. STAY. SPA DAY!
The box this month doesn't contain any custom-made wrapping paper. Instead, they used this month's theme to design the carton and to cover all the items inside the box.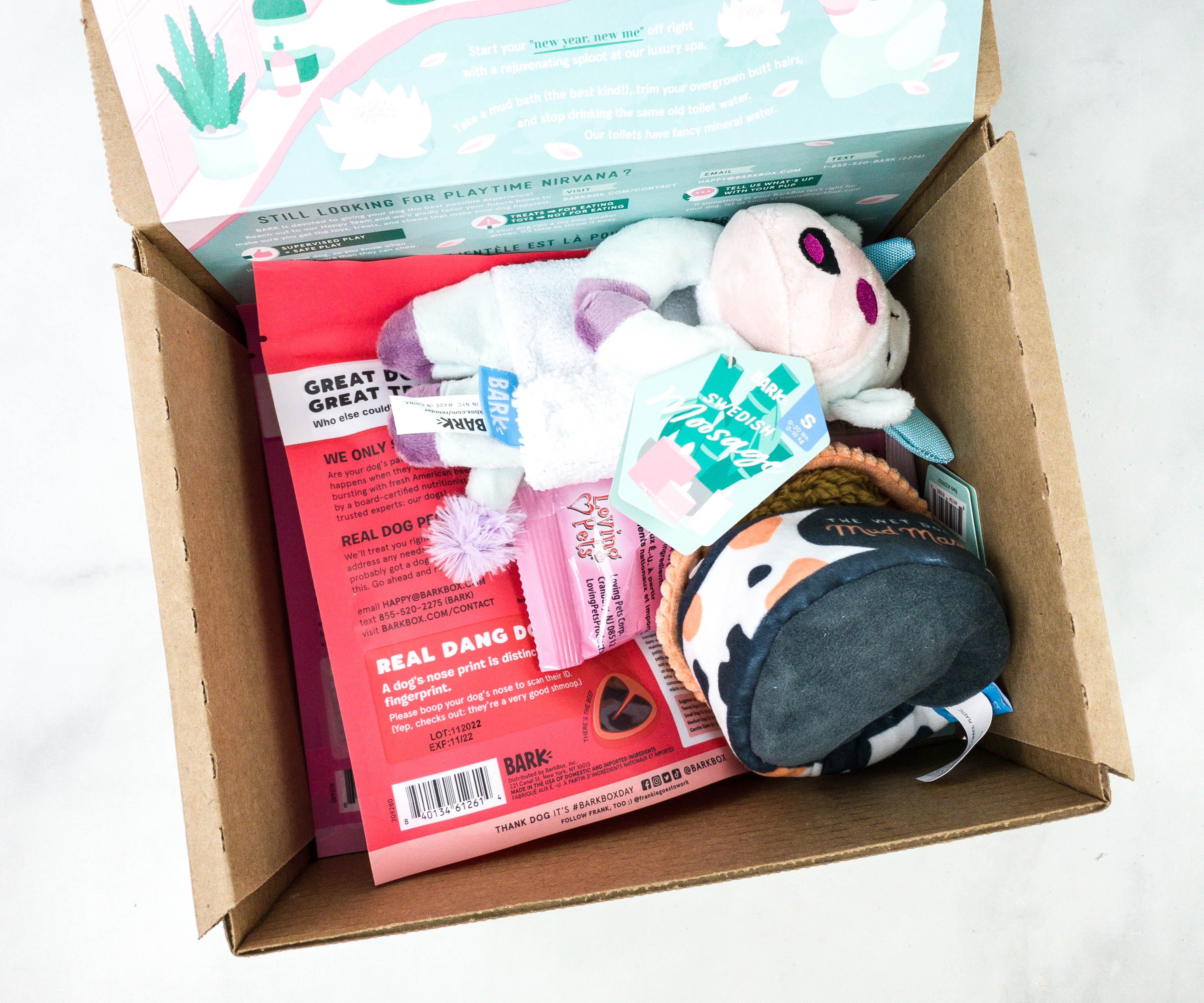 As usual, there were no fillers or squiggles, just treats and toys for pups to enjoy!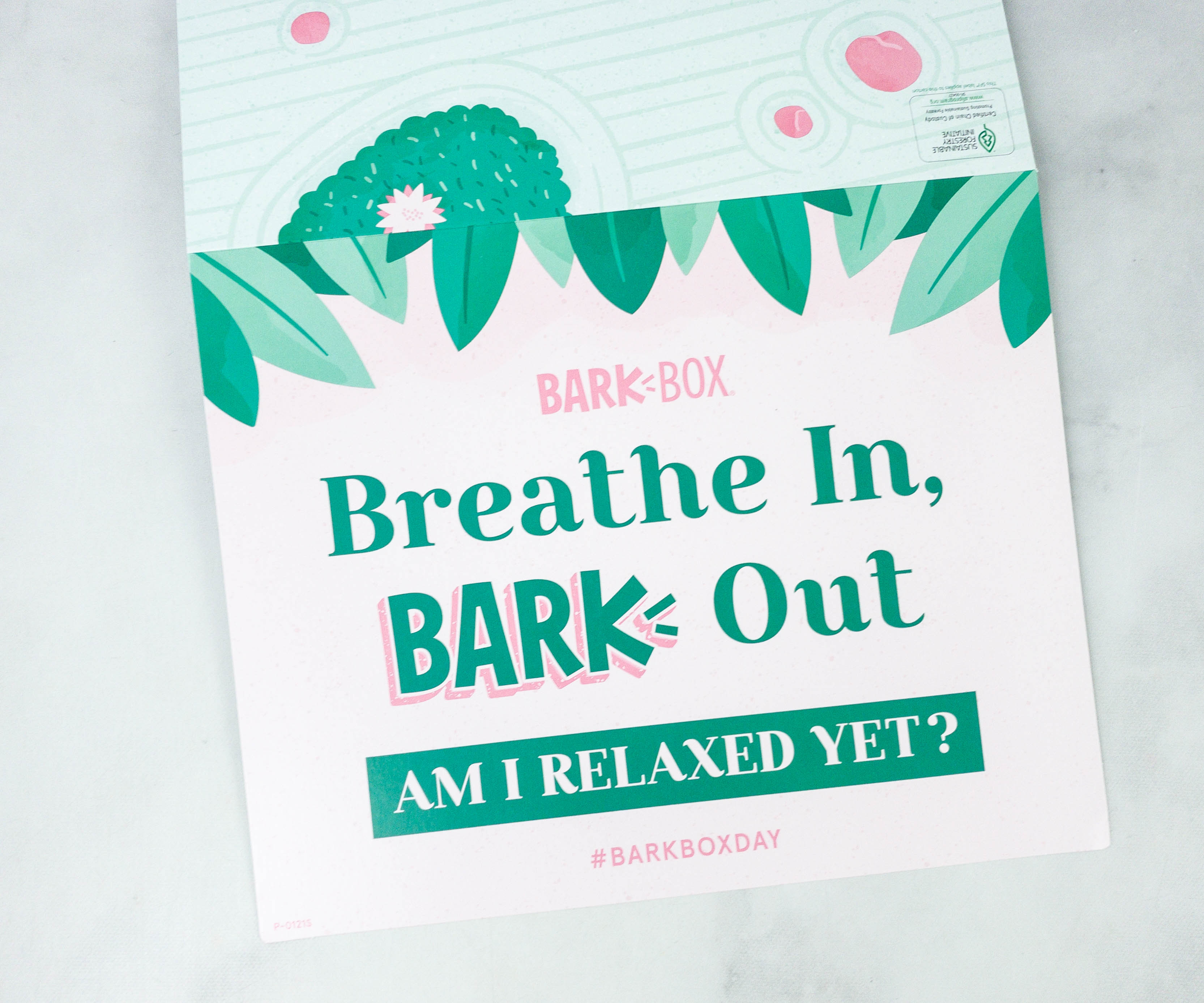 I'm loving this month's theme!
Everything in my January 2021 box!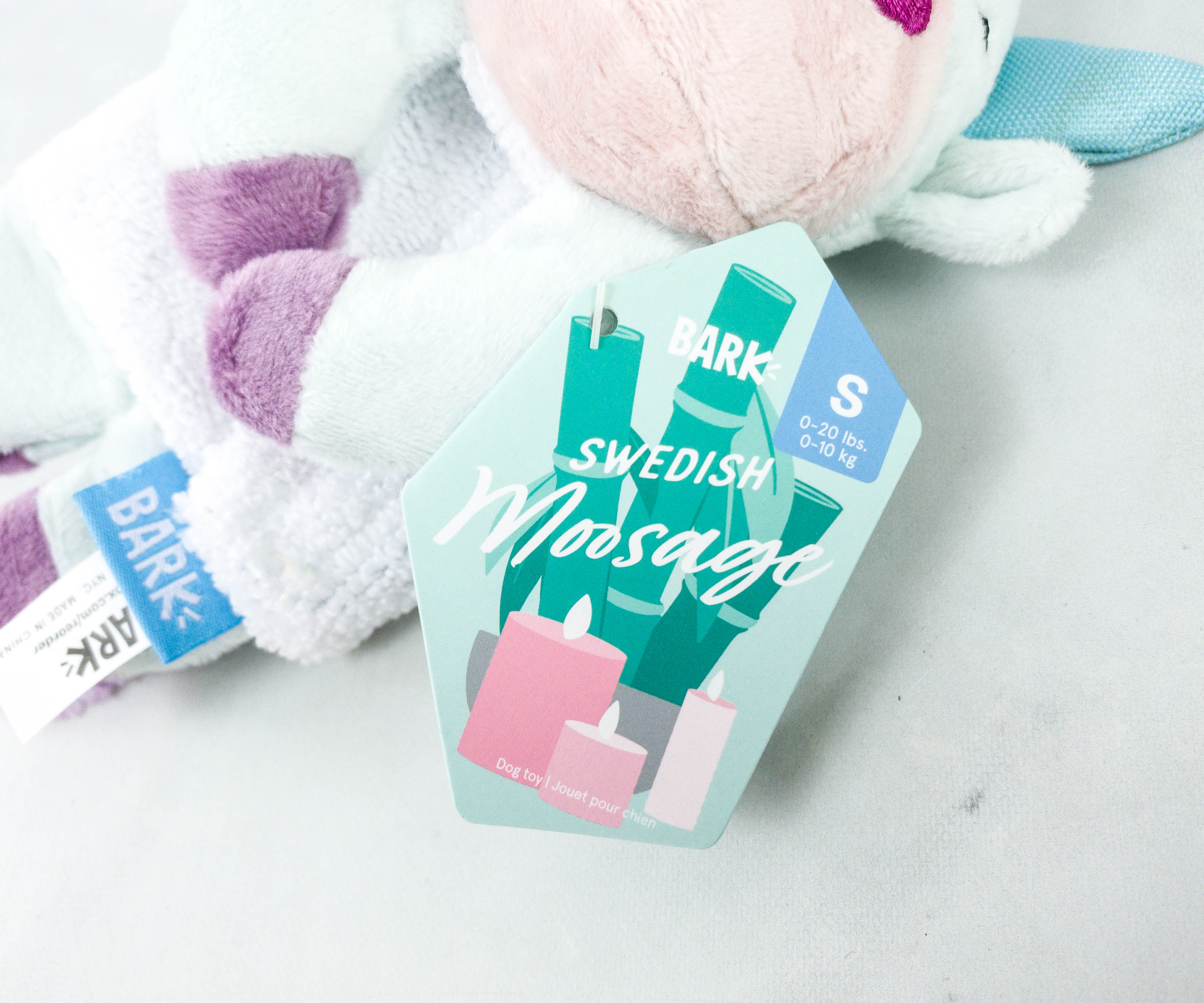 Swedish Moosage Dog Toy ($10) Swedish Moosage is a cute plush toy that looks like a cow. It's designed for small dogs!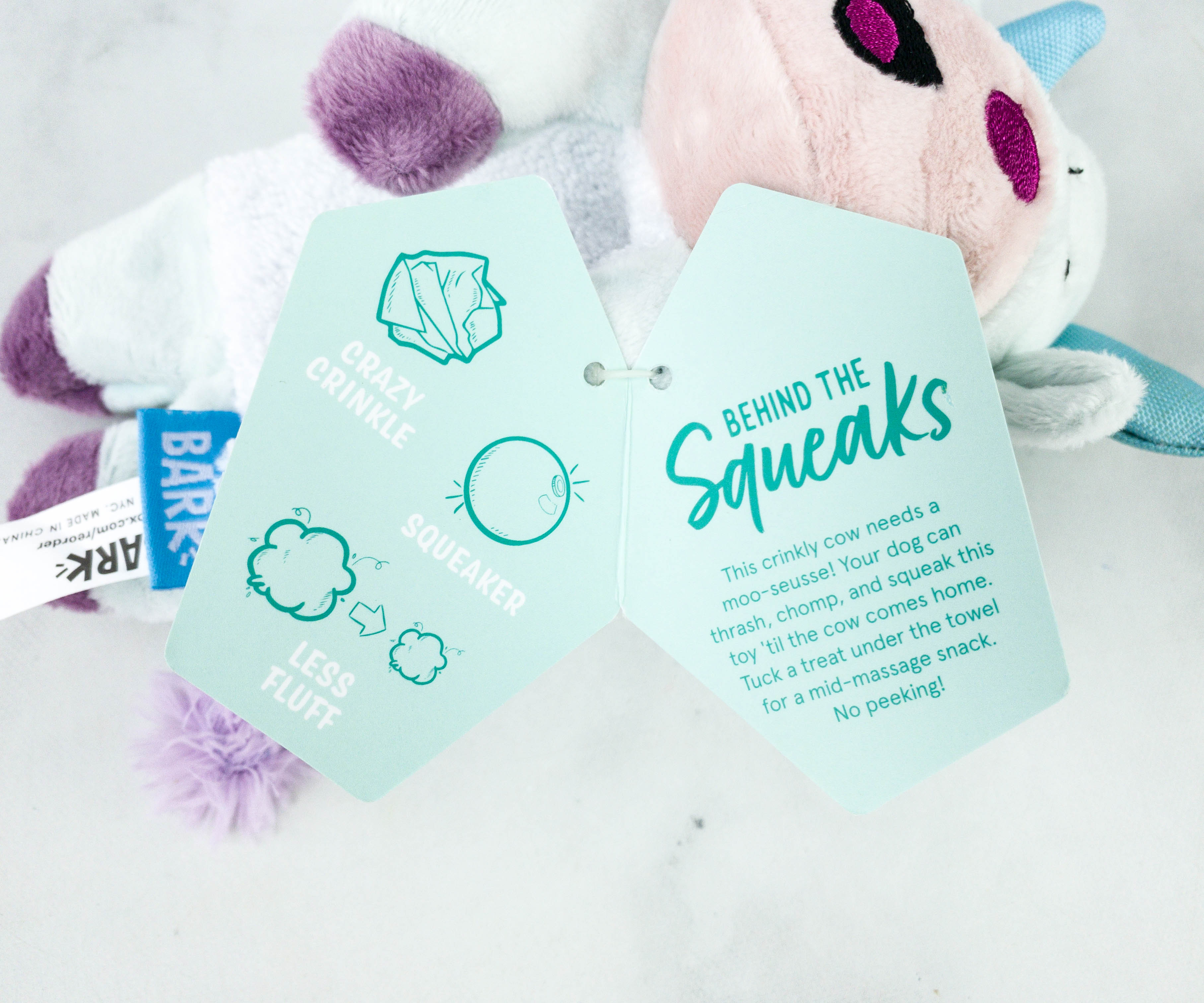 It came with a carton label that contains all the information you need to know about this classic toy.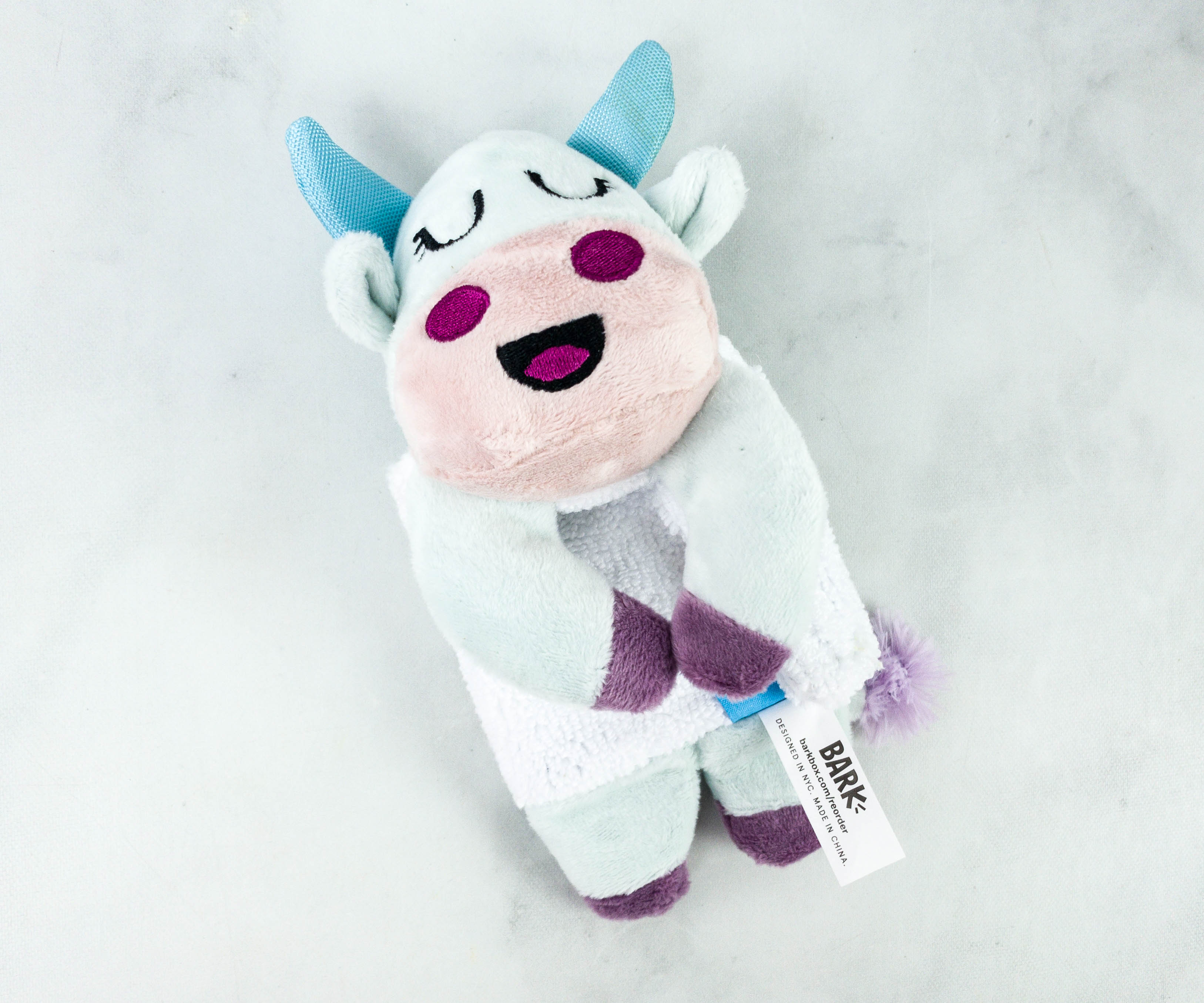 This cow plushy is made with premium-quality fabric and also contains a crazy crinkle and squeaker inside.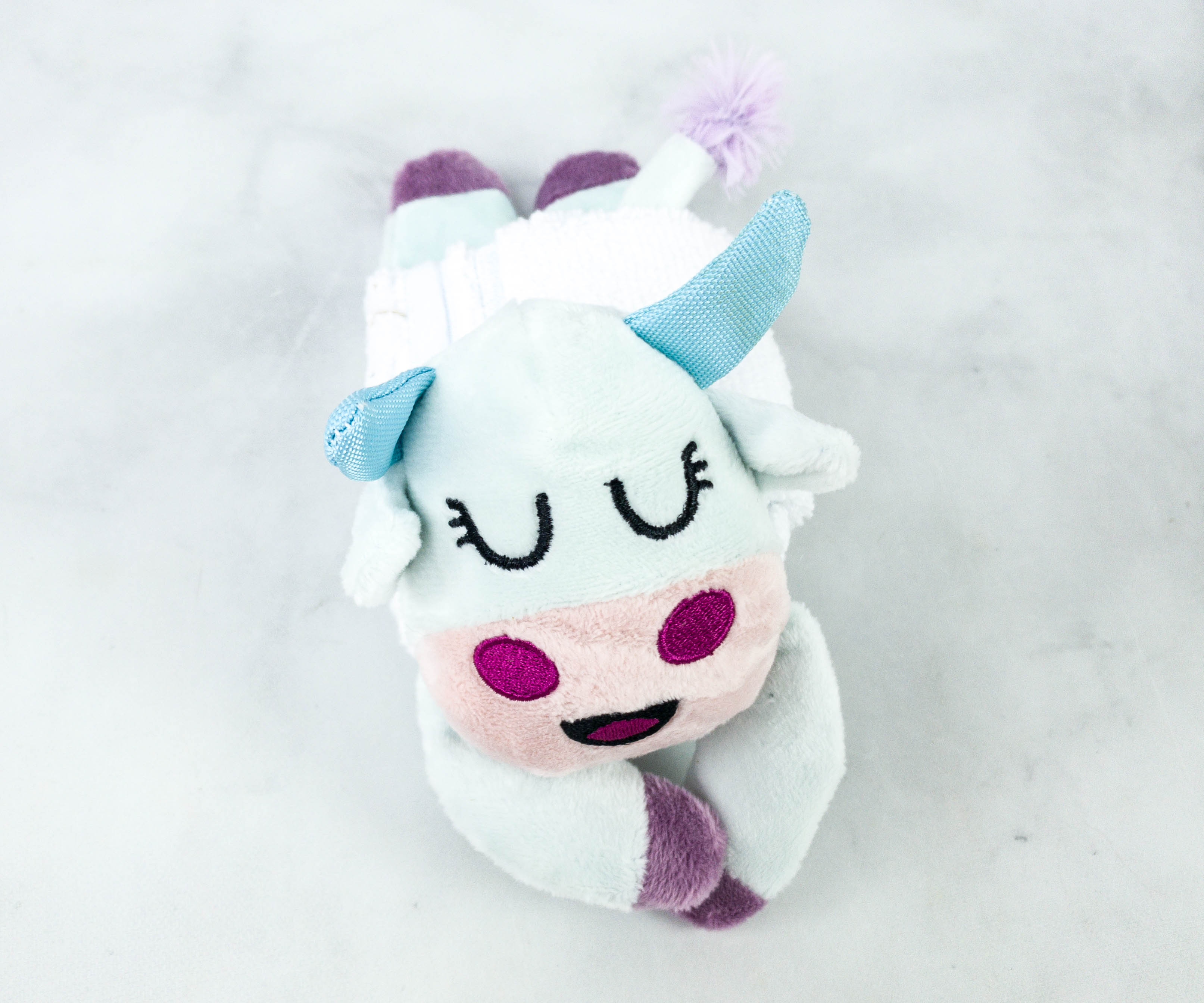 This cow plush toy looks so awesome with its light blue body and cute facial features. It also comes with a purple-colored nostril and toes.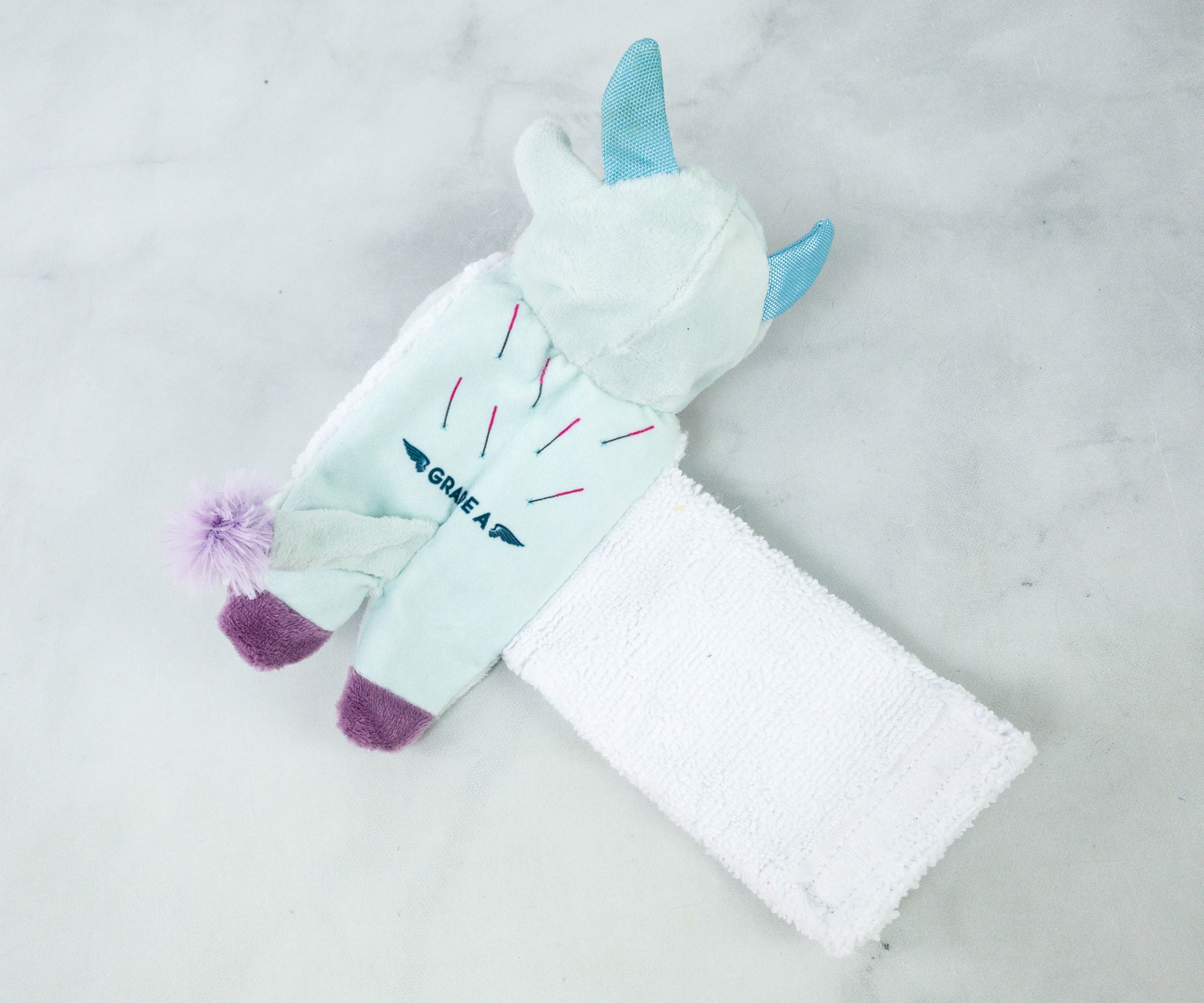 Although this toy is built with less fluff, it's still soft and cuddly. It also comes with reinforced stitching, making it durable. To add more fun to playtime, you can even hide a treat inside the towel!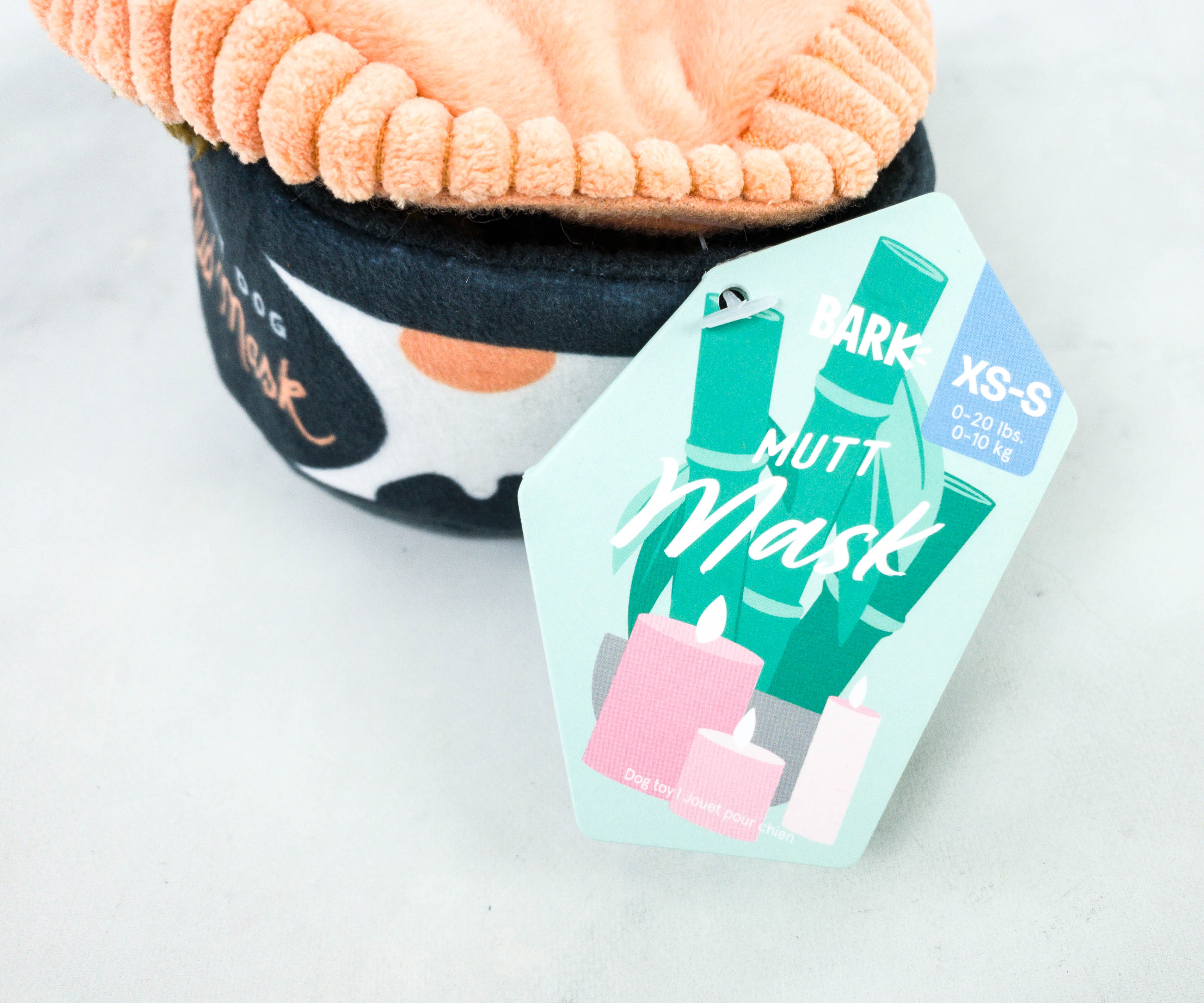 Mutt Mask Dog Toy ($10) The second plush toy is inspired by skincare! It's also designed for extra small to small dogs.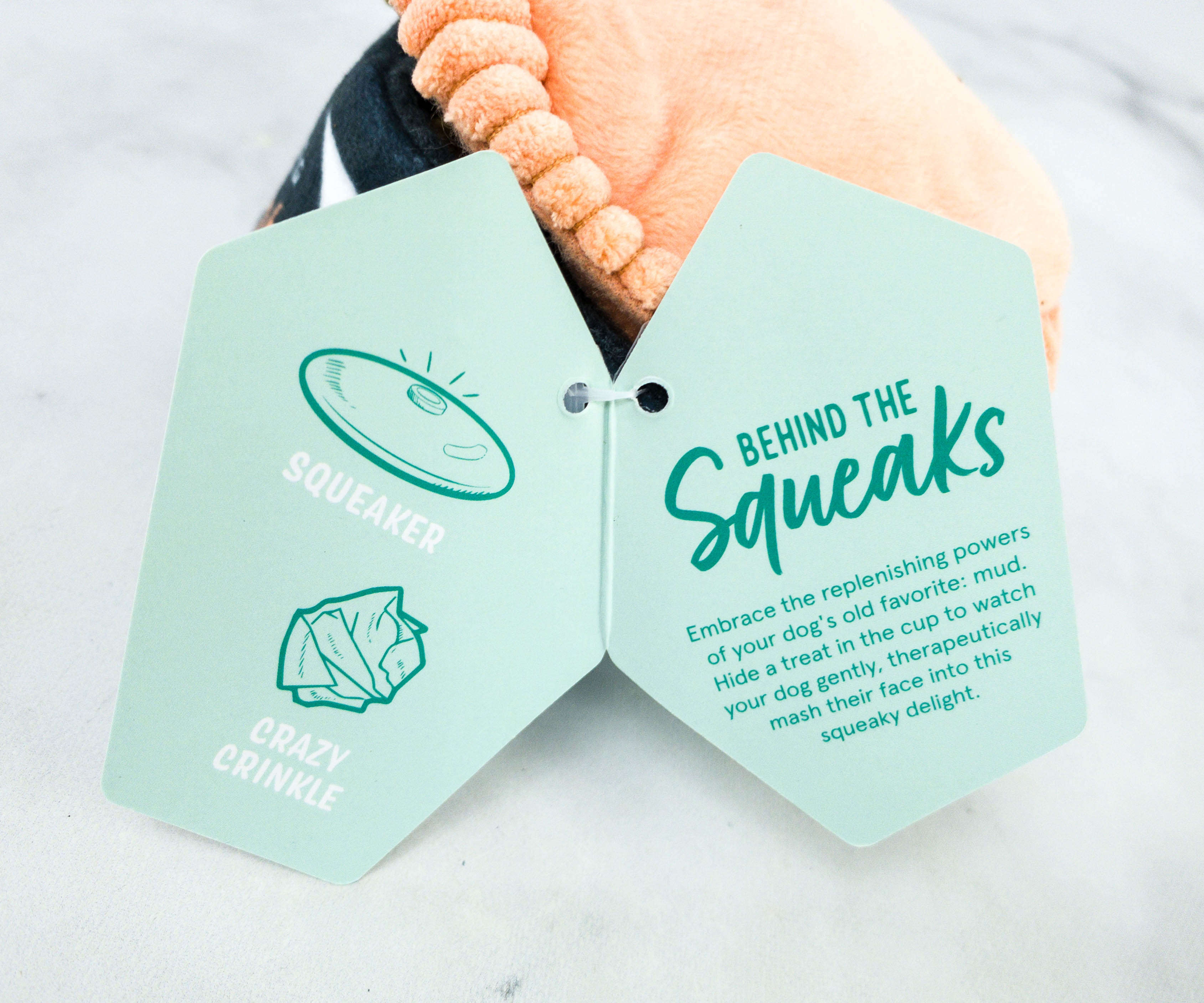 According to the carton, this toy is built with squeaker and crazy crinkle!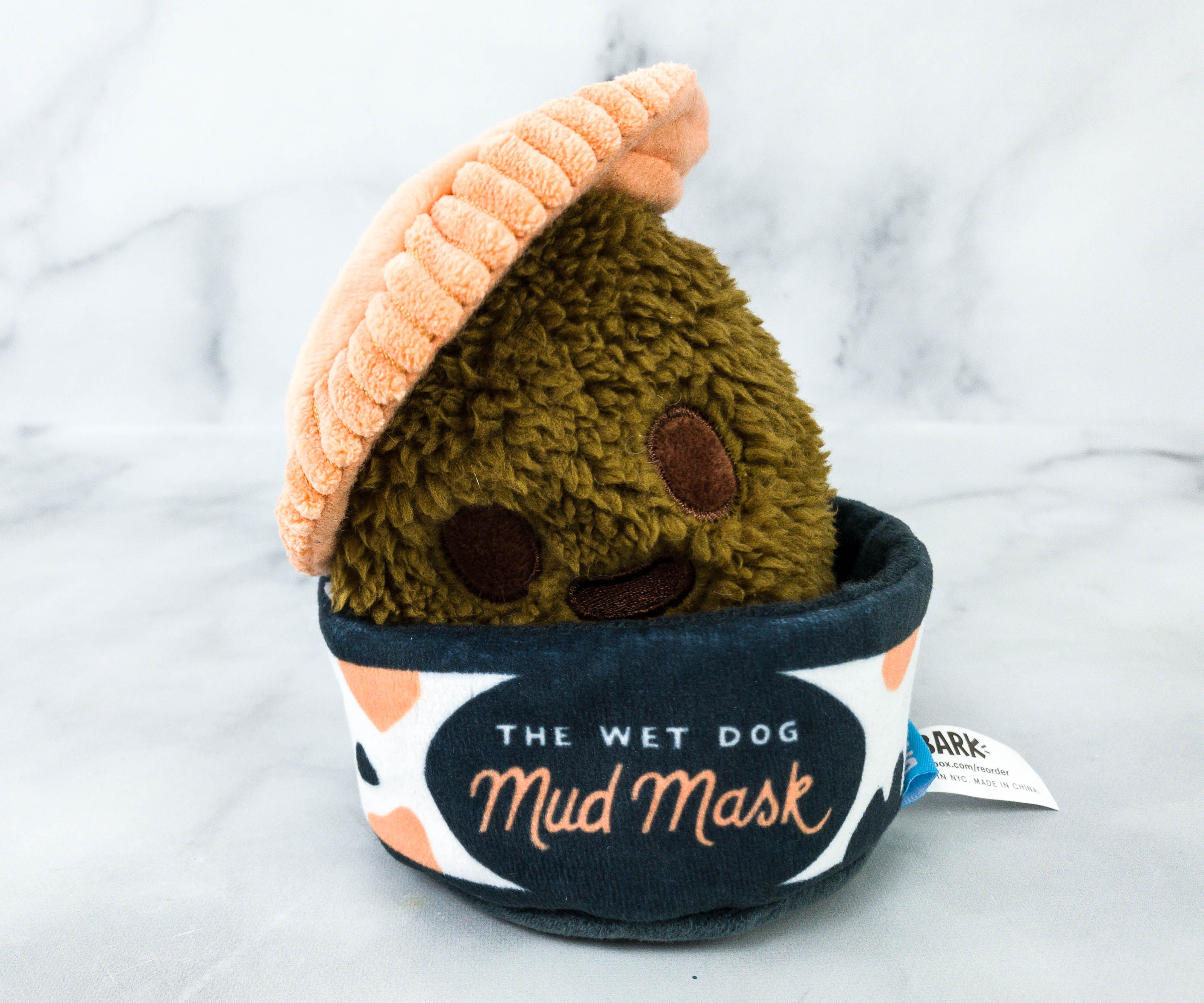 This toy features a cute little brown-colored mud monster hiding inside the mud mask container. It's soft, fluffy, and produces noise when bitten!
Snack Sticks with Bacon Dog Treats. This month, my dogs received not just one but several pieces of snack sticks in a pack. These made-in-the-USA snack sticks are bacon-flavored and designed for dental health!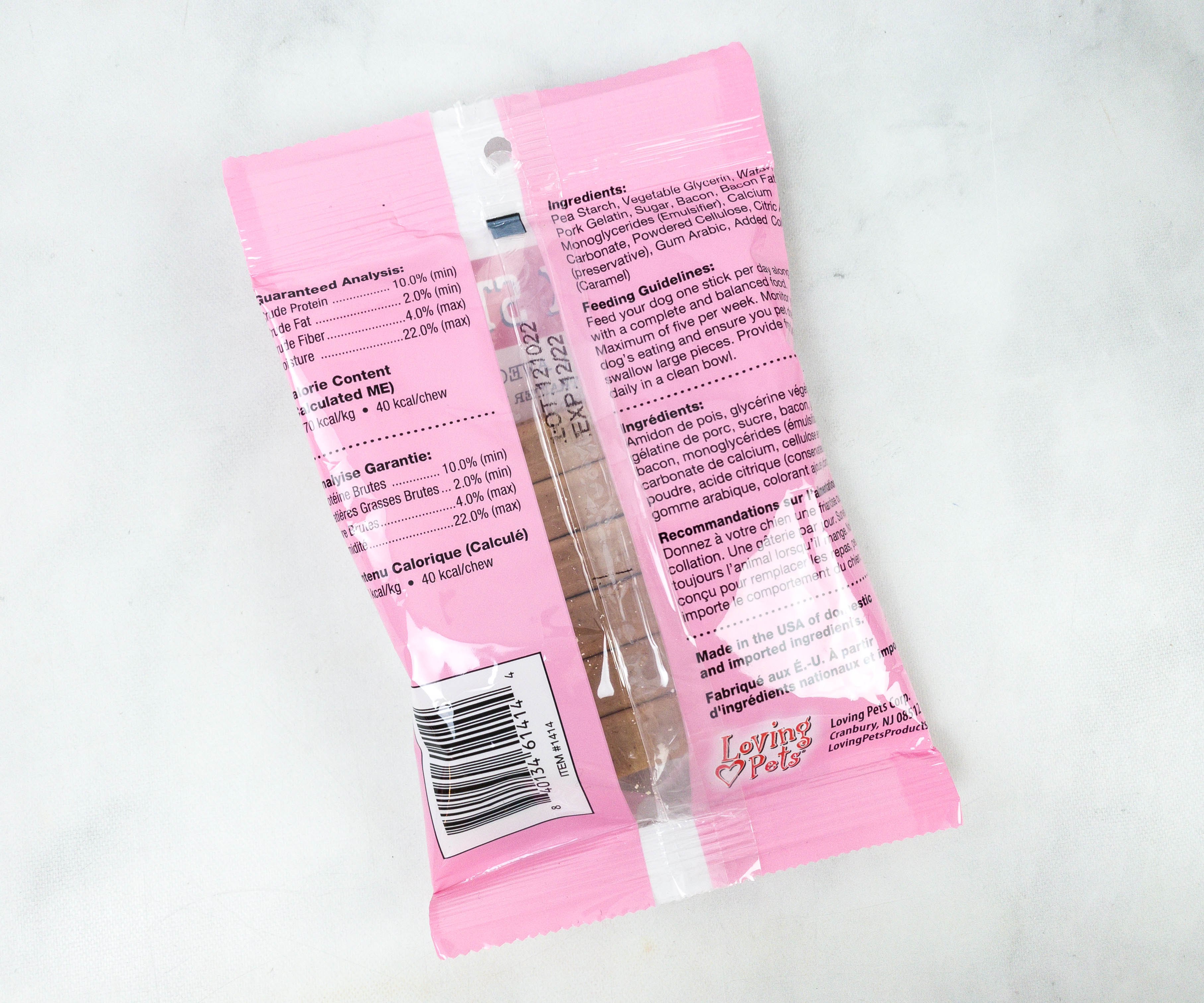 According to the packaging, it's recommended to feed your dog only one stick a day.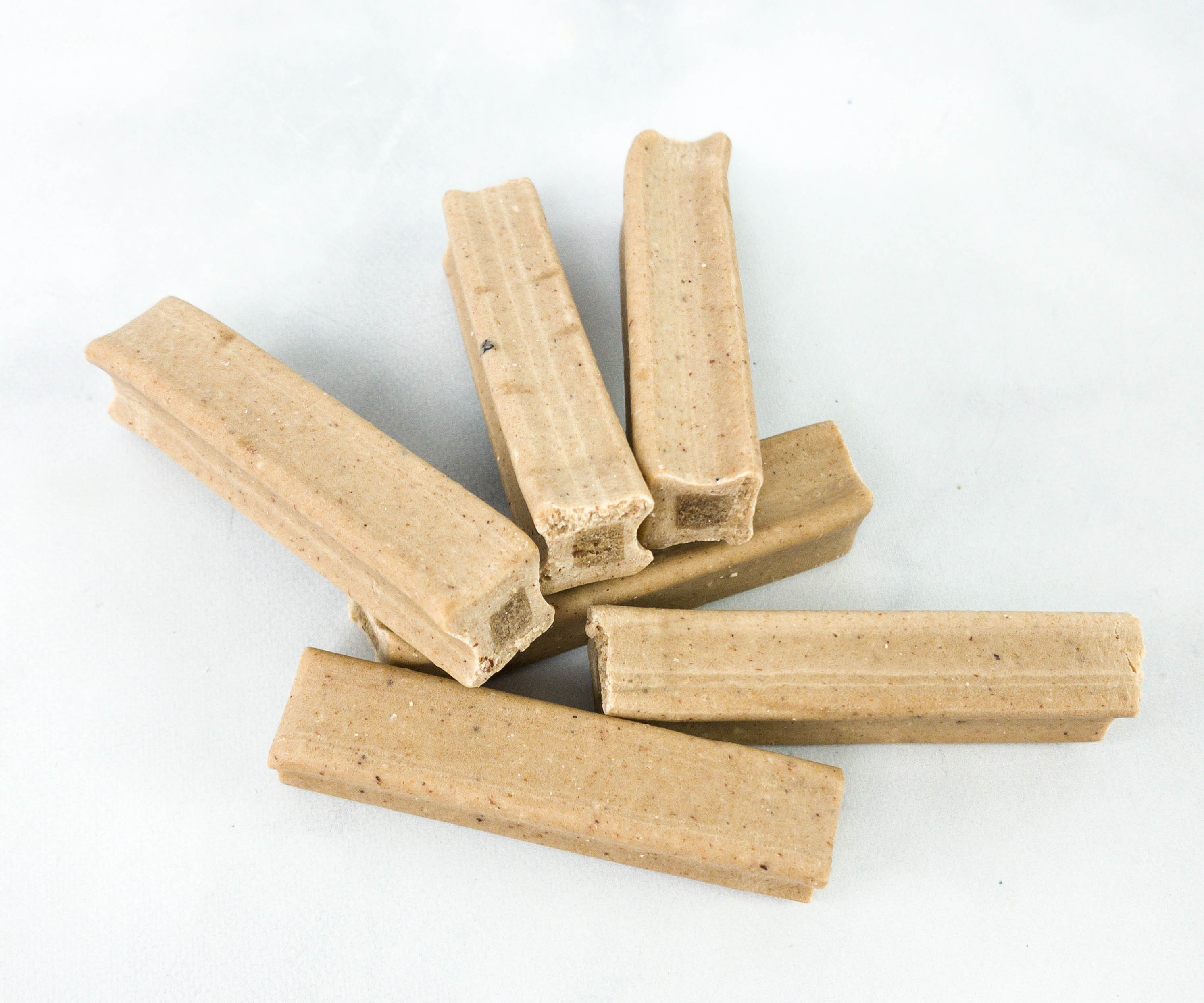 These tough sticks have a light color and smooth texture. It can be served as is or broken into smaller pieces.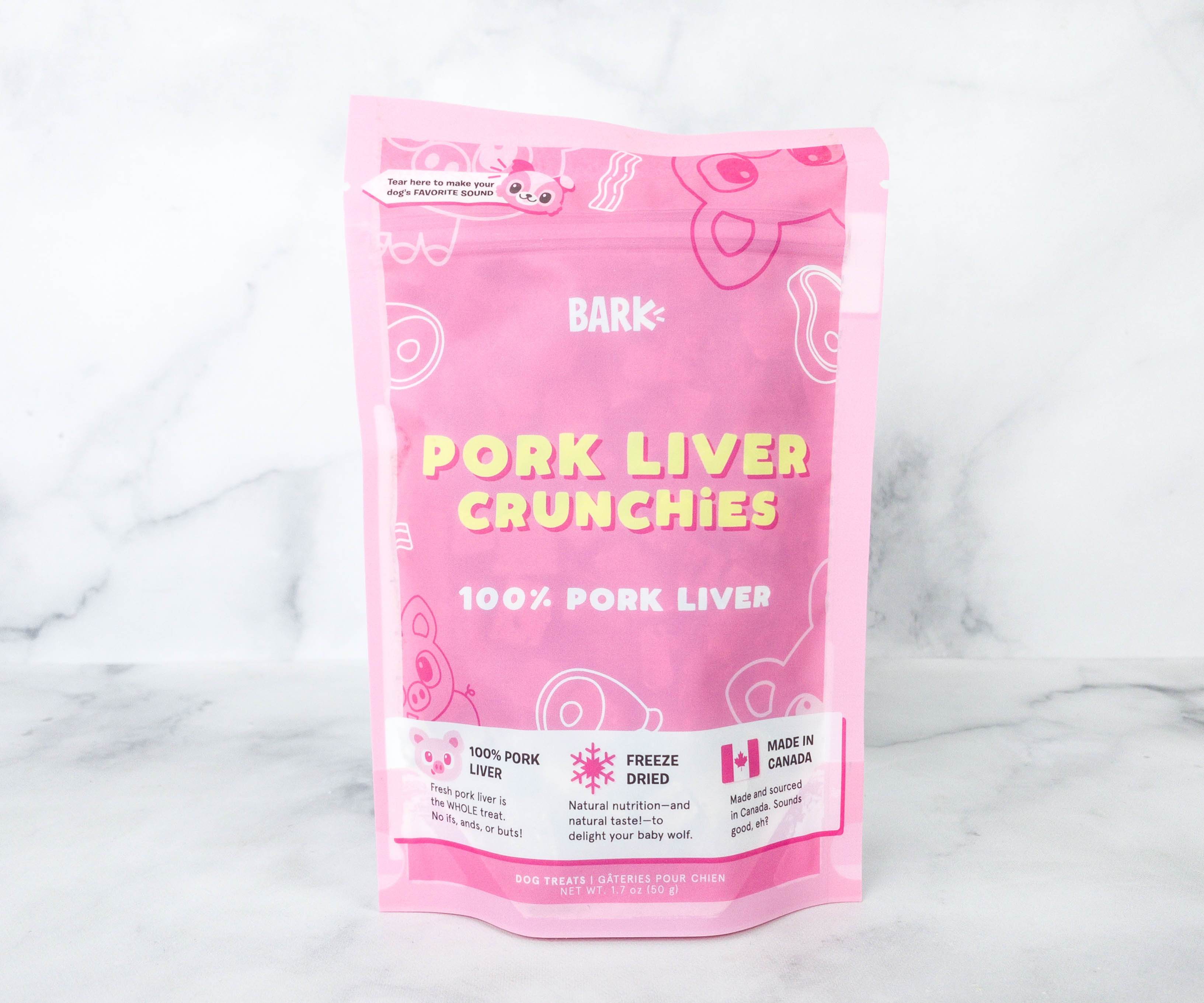 Pork liver Crunchies Dog Treats. This bag of treats is made and sourced in Canada using freeze-dried pork liver!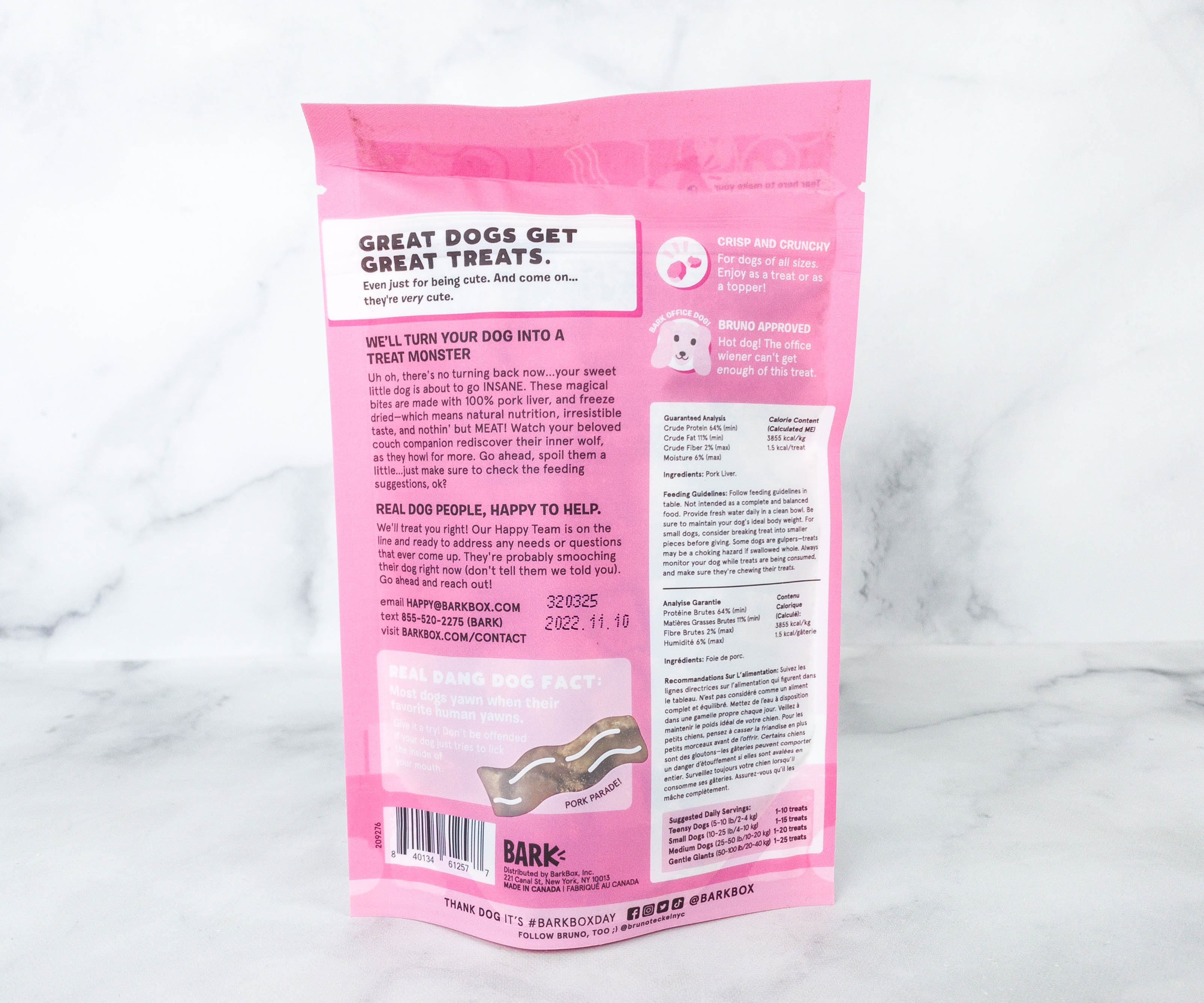 The liver is a good source of protein for dogs, and it also contains healthy fats and key nutrients to help maintain their overall health.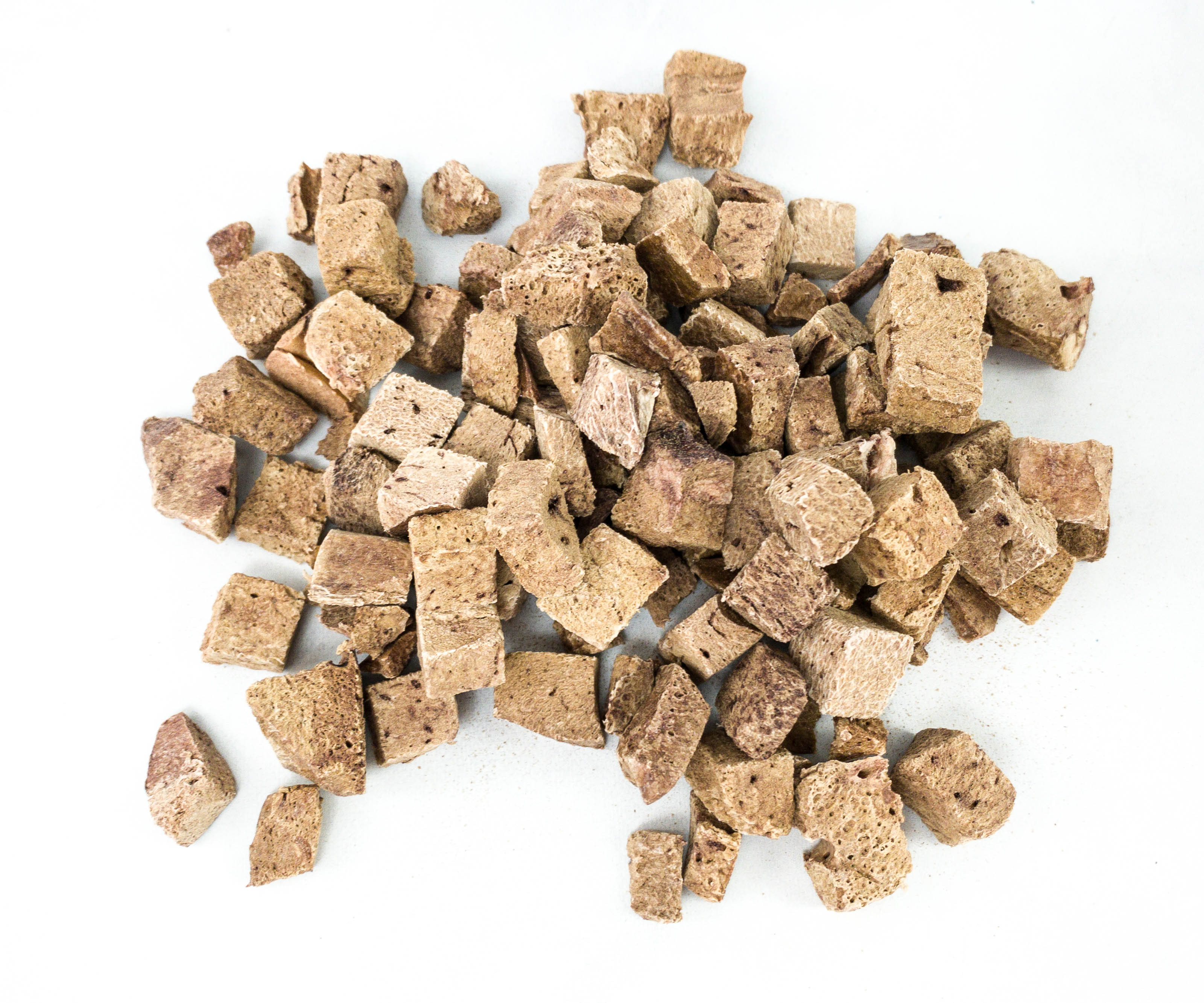 The treats come in irregular shapes. They also have a crunchy texture that my dogs enjoy!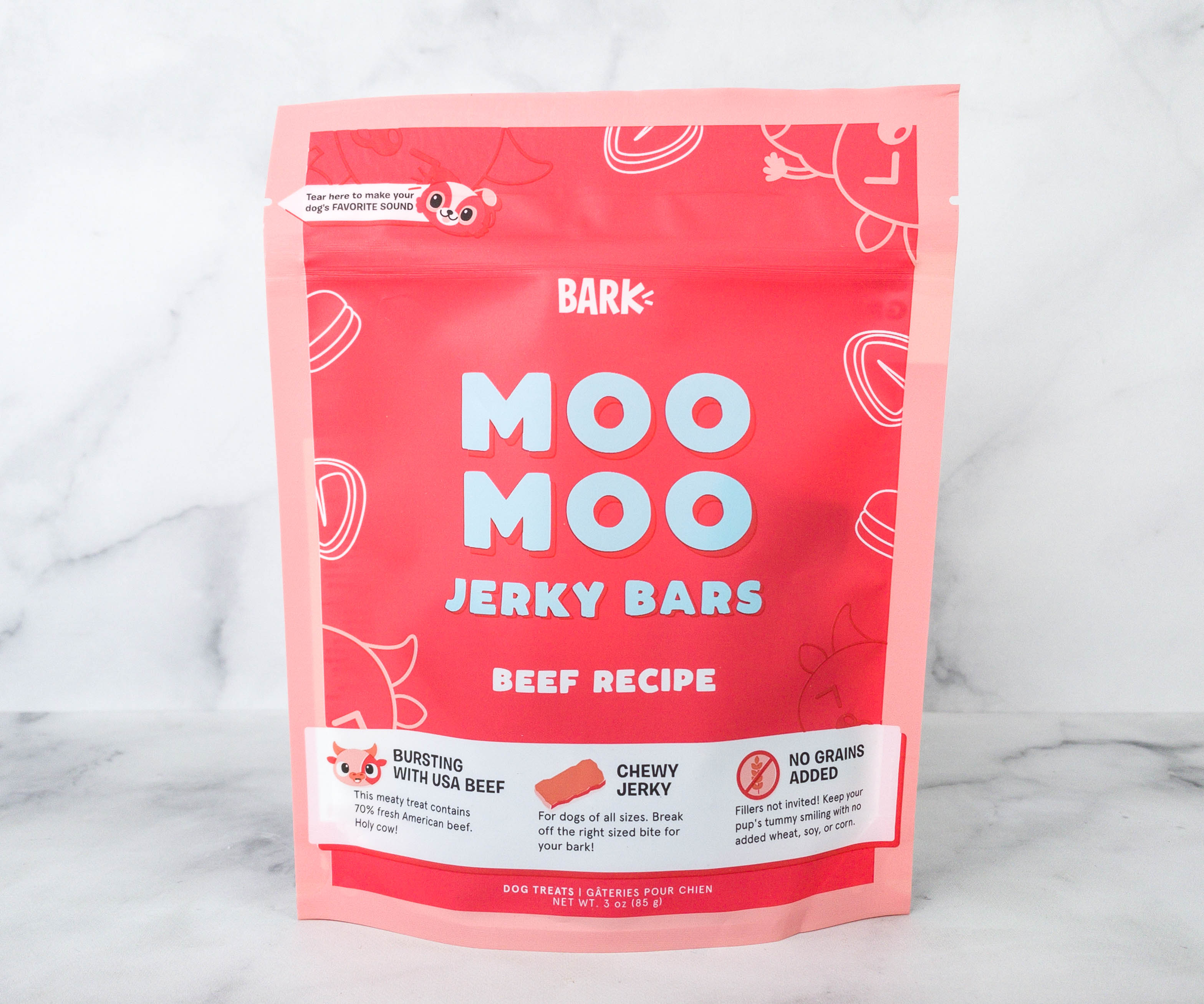 Moo Moo Jerky Bars Dog Treats. These are jerky bars made with fresh American beef and without grains or any nasty fillers!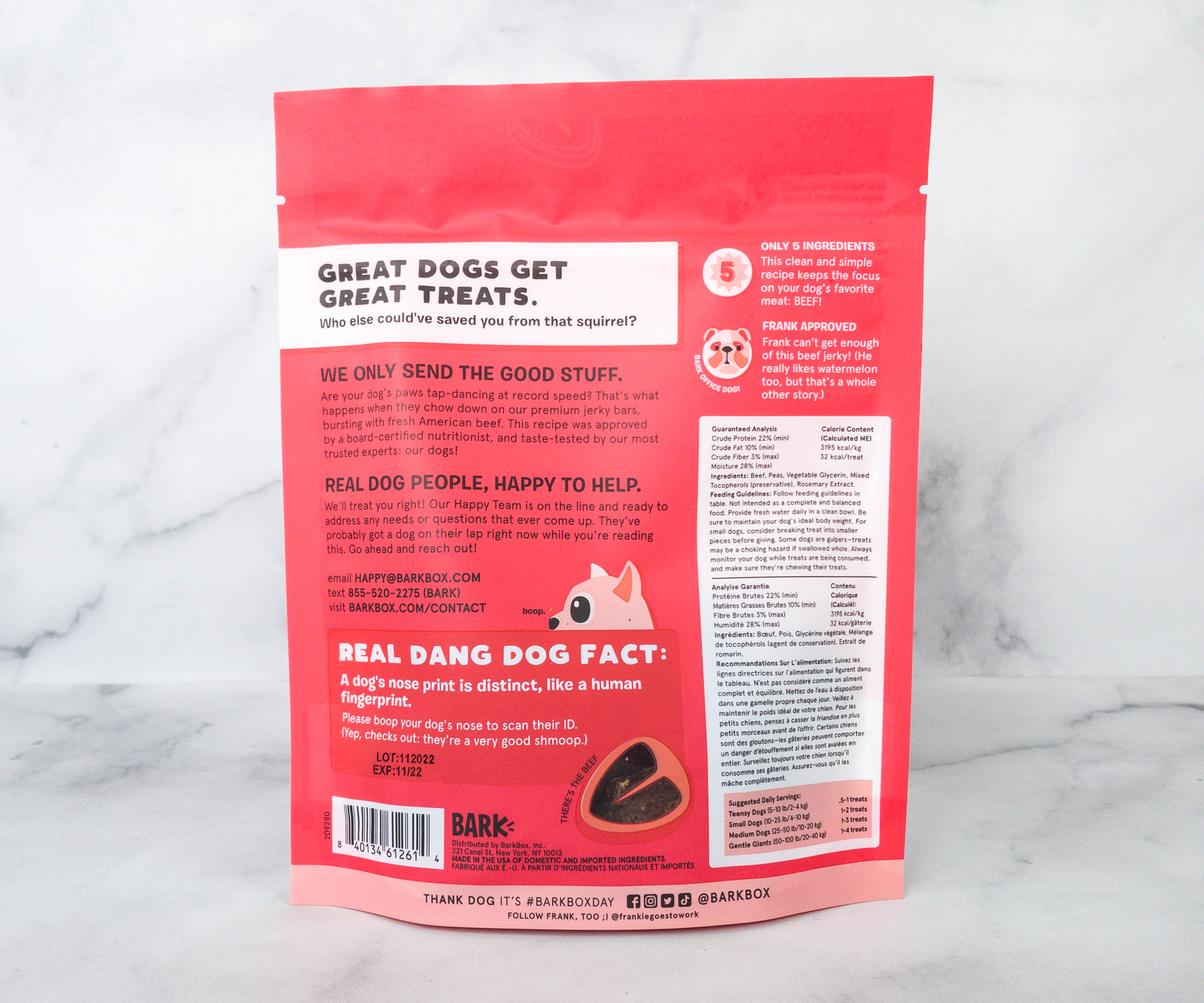 Aside from real beef, these treats also contain peas, vegetable glycerin, and rosemary extract.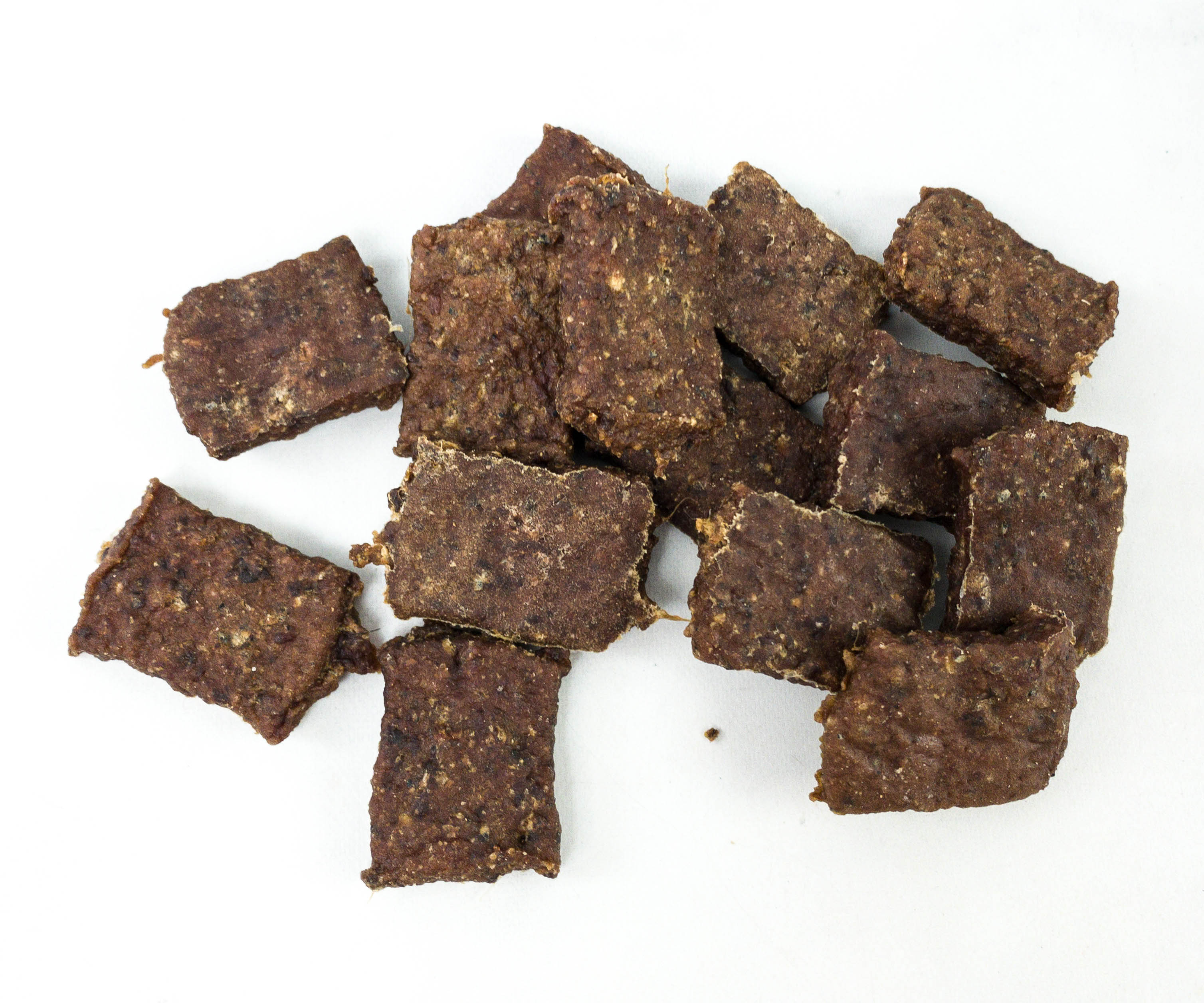 The jerky snacks are in rectangular pieces and they also have a rough and chewy texture. These are also easy to break off if you want to feed them to smaller dogs!
Buffy is SO happy!
This month's Barkbox theme is all about relaxation! As always, the curation includes high-quality toys and healthy treats for dogs. The toys are both made with durable materials so they can withstand bites and long hours of play. Dean's favorite is the cow plushie, he just loves dragging it everywhere. After a fun playtime, there's nothing better than a delicious snack, and the treats included in this box are perfect for that. The snack sticks, freeze-dried liver treats, and beef jerky were all a hit with my dogs. I also have no worries about feeding these to my pets because I know that the snacks from Barkbox are only made from healthy ingredients. Overall, this is definitely a great subscription for dogs and for the pet parents who only want the best for their fur babies!
What do you think of Barkbox? If your dog is a serious chewer, check out Barkbox Super Chewer!