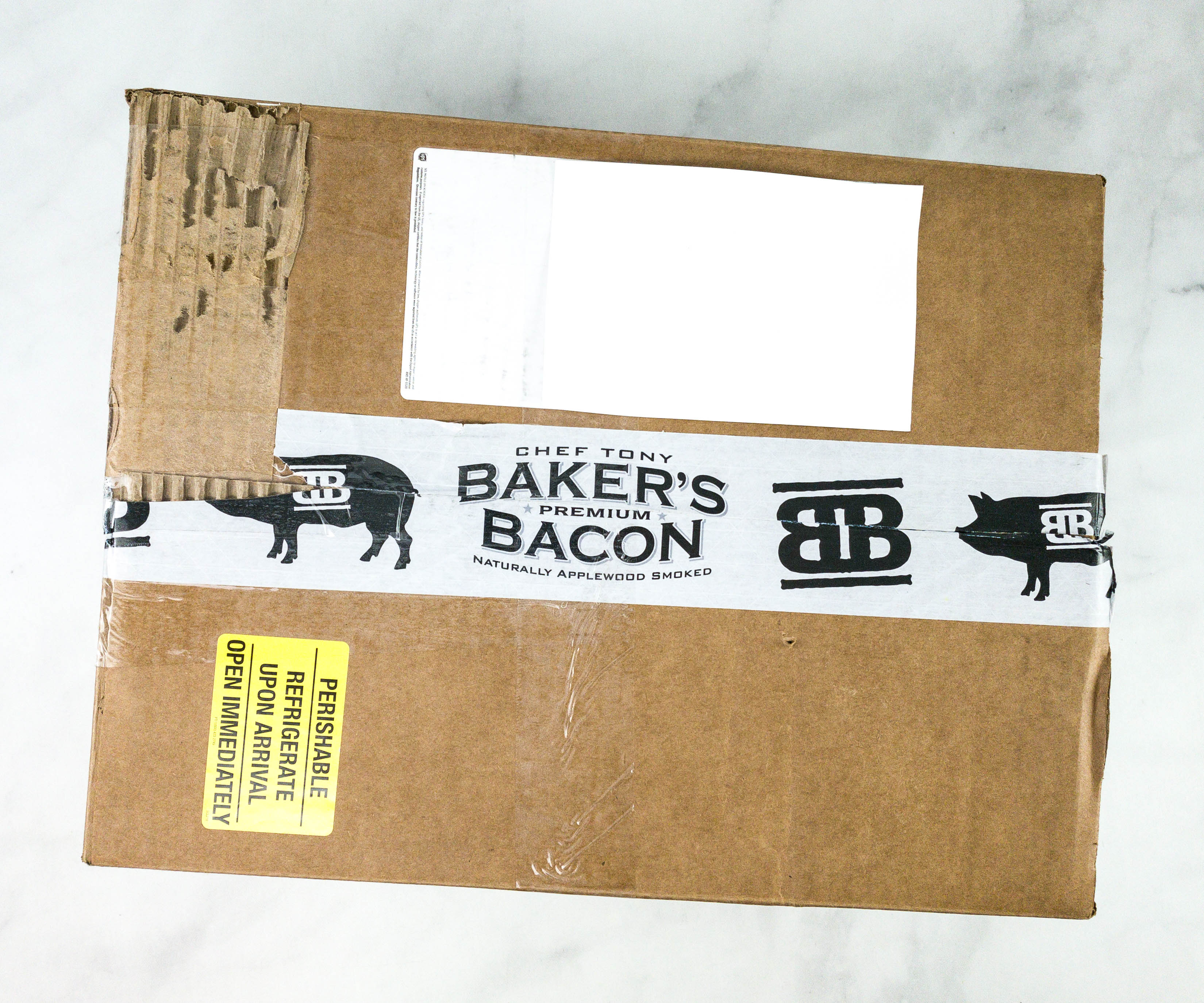 Baker's Bacon is a subscription that sends premium quality bacon to your door. Their bacon is made from sustainably and humanely-raised, vegetarian-fed, antibiotic-free heritage breed pork. Each subscription box includes 8 packages of bacon (5 packages of Thick Sliced Double Smoked Bacon, 2 packages of Thick Sliced Uncured Back Bacon, and a surprise cut that will change with each box) and a chef-created recipe. Each box is $95 and you can choose if you want to receive a box every month, or every 2, 3, 4, or 6 months.
Currently subscription boxes only ship to to CA, WA, OR, ID, AZ, NV, UT. Don't let this stop you from getting bacon! Baker's Bacon also has gift boxes and individual products, and you won't regret sampling this premium bacon!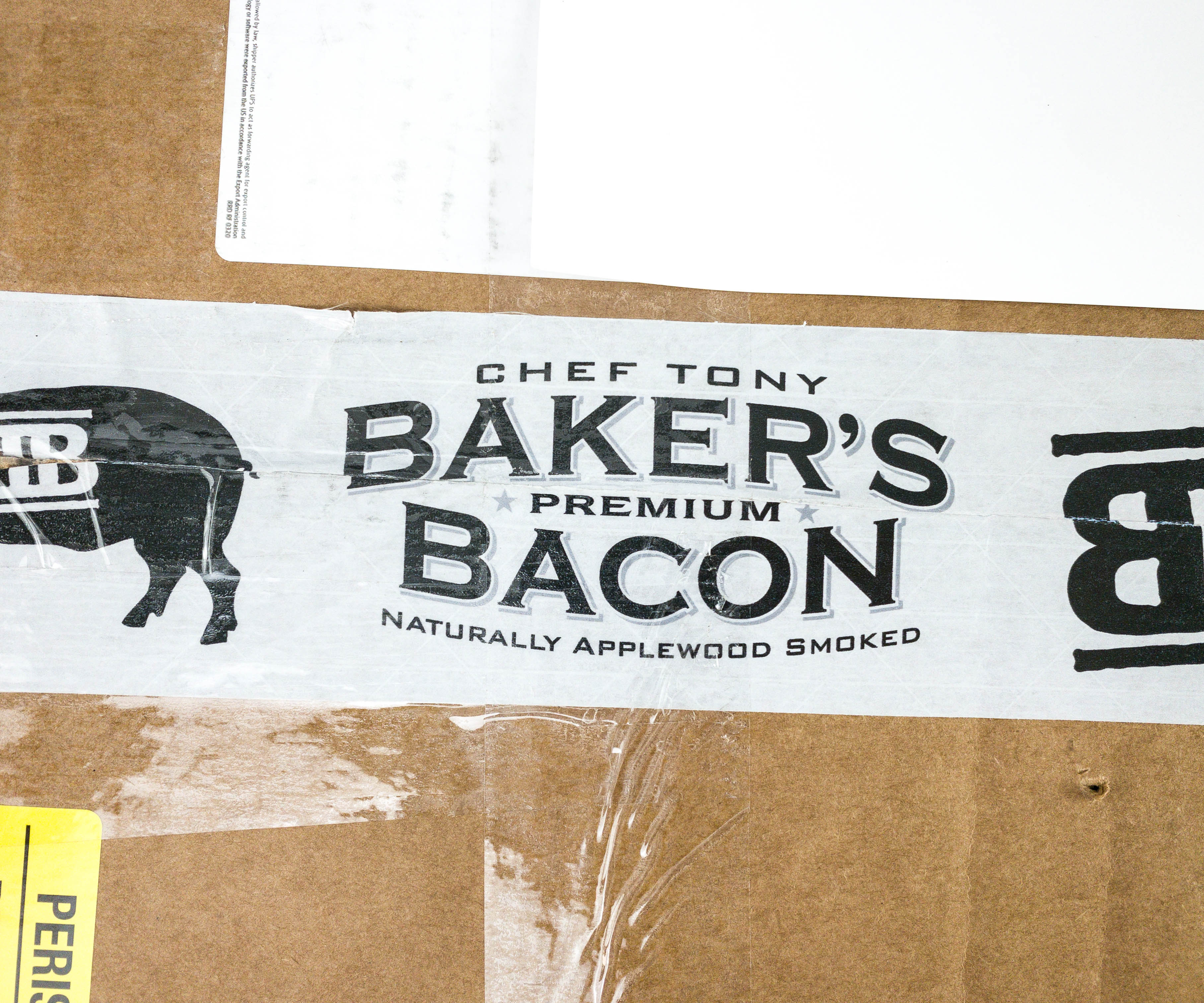 The box is sealed with the Baker's Bacon tape.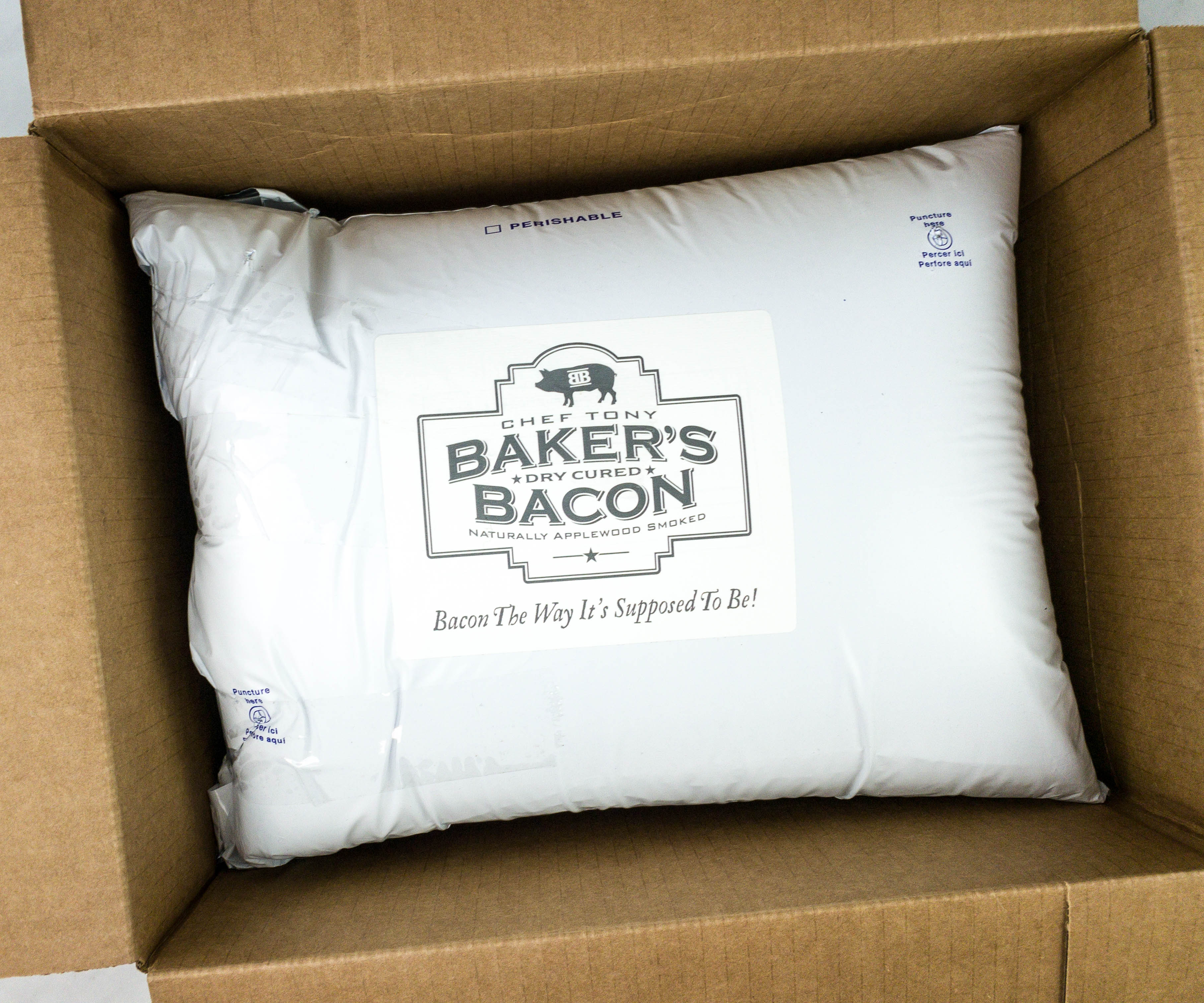 Everything was neatly packed!
The box includes an information sheet that includes suggested cooking methods.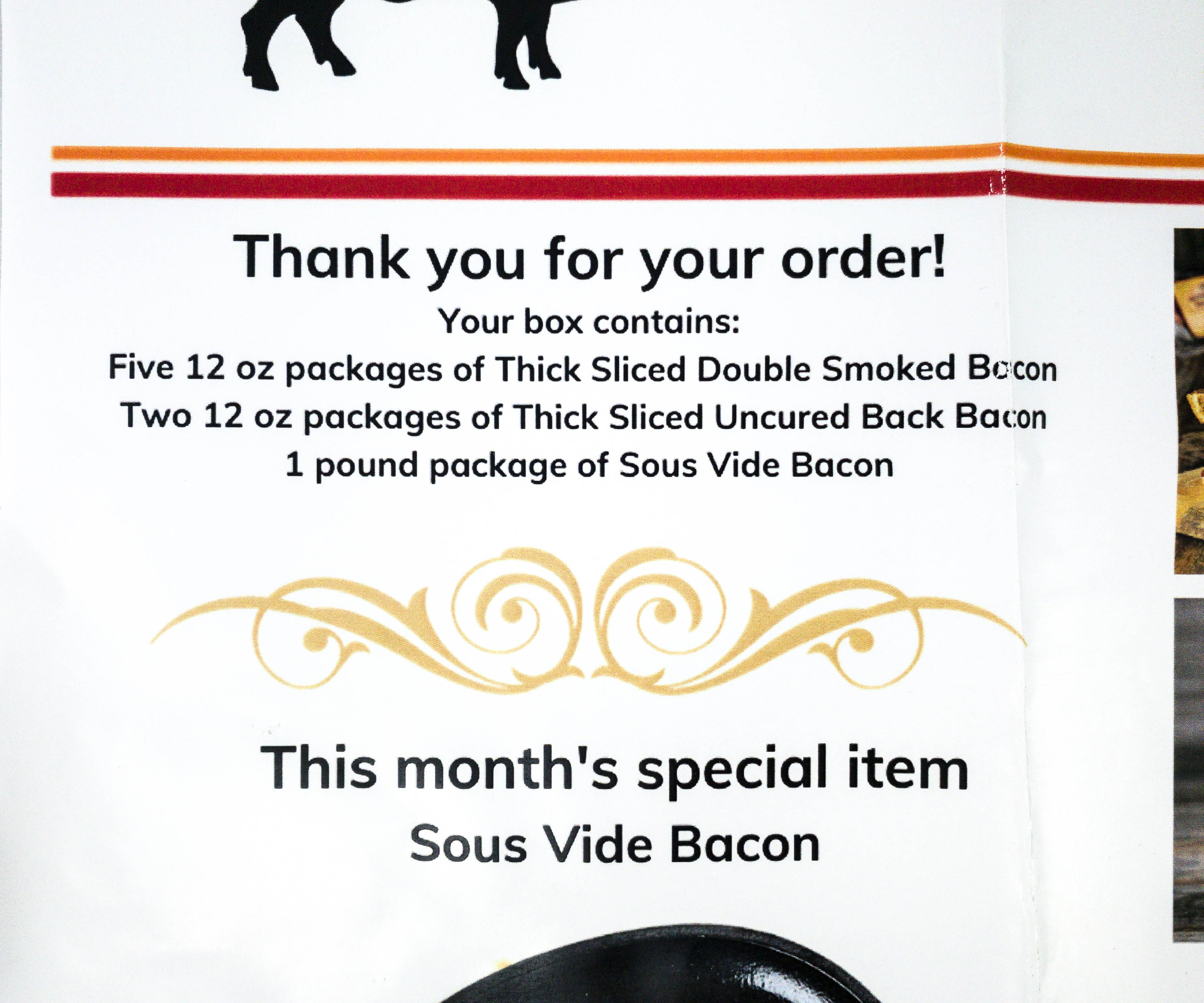 This is also where we find a list of all the bacon inside our box!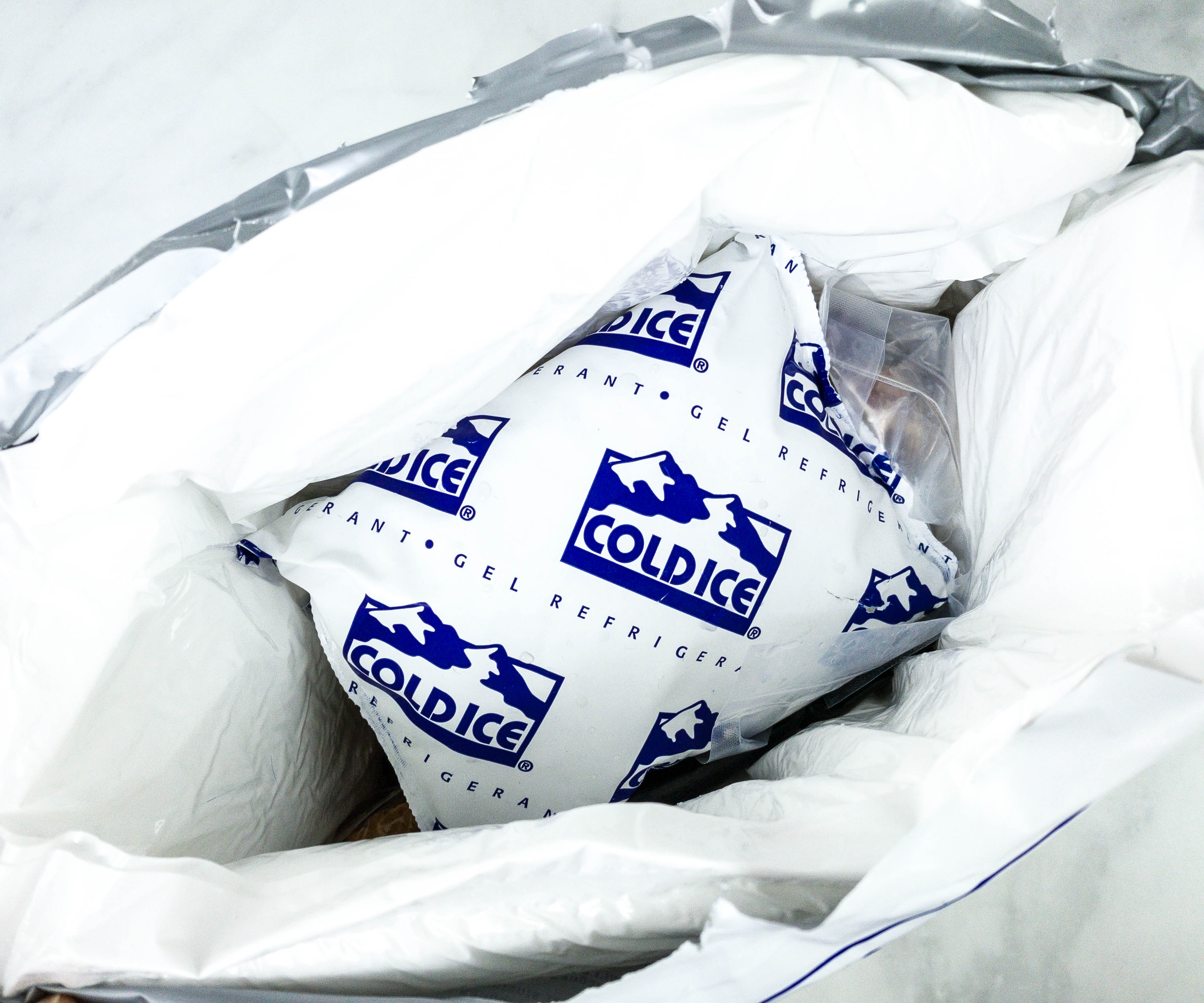 To keep the bacon in great condition, they use recyclable and reusable protective thermal mailers with dry ice and reusable ice packs.
There was a note to not touch the black mailer pouch in case the dry ice didn't disappear during shipping.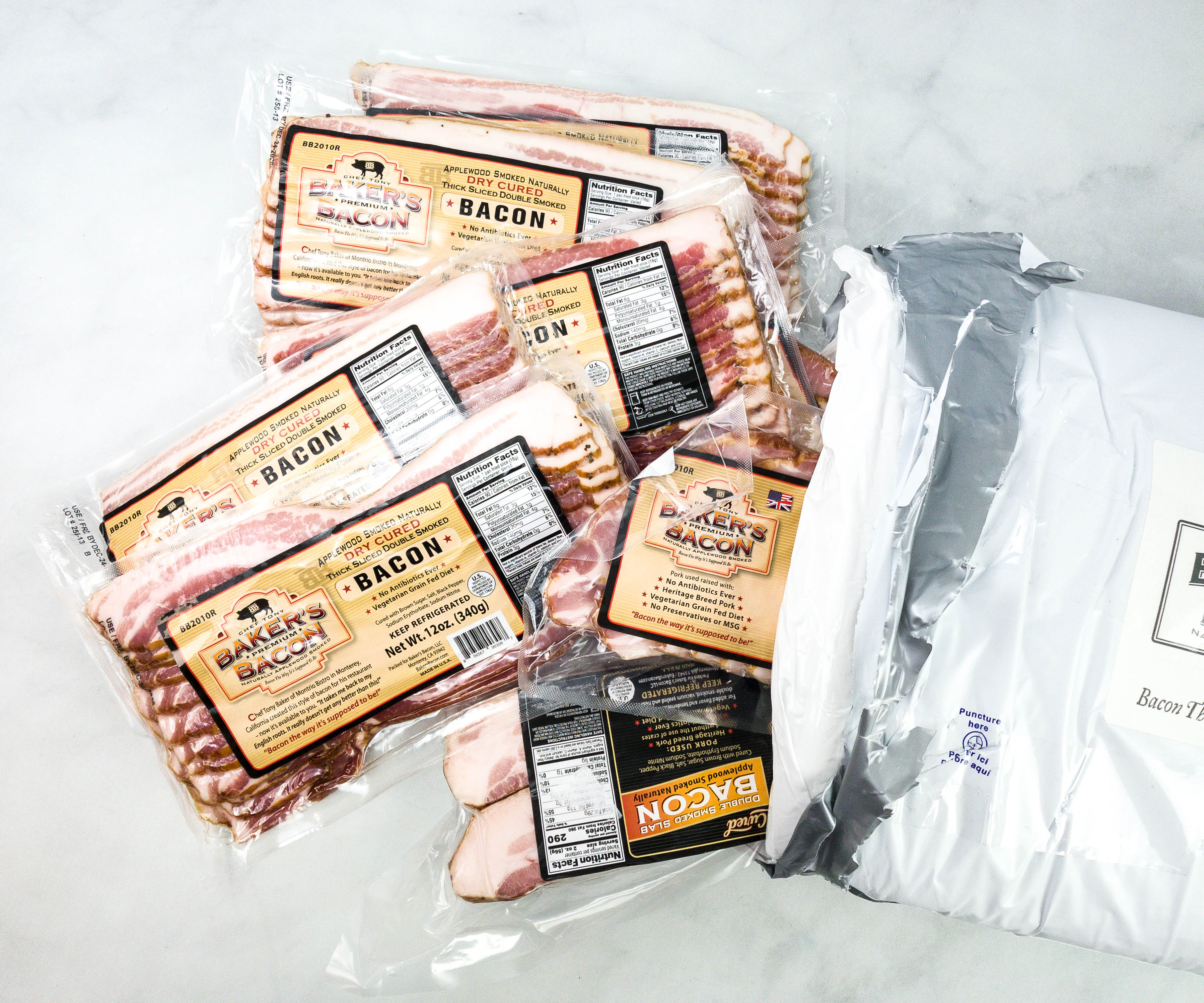 Everything looks great and I'm so excited to try them!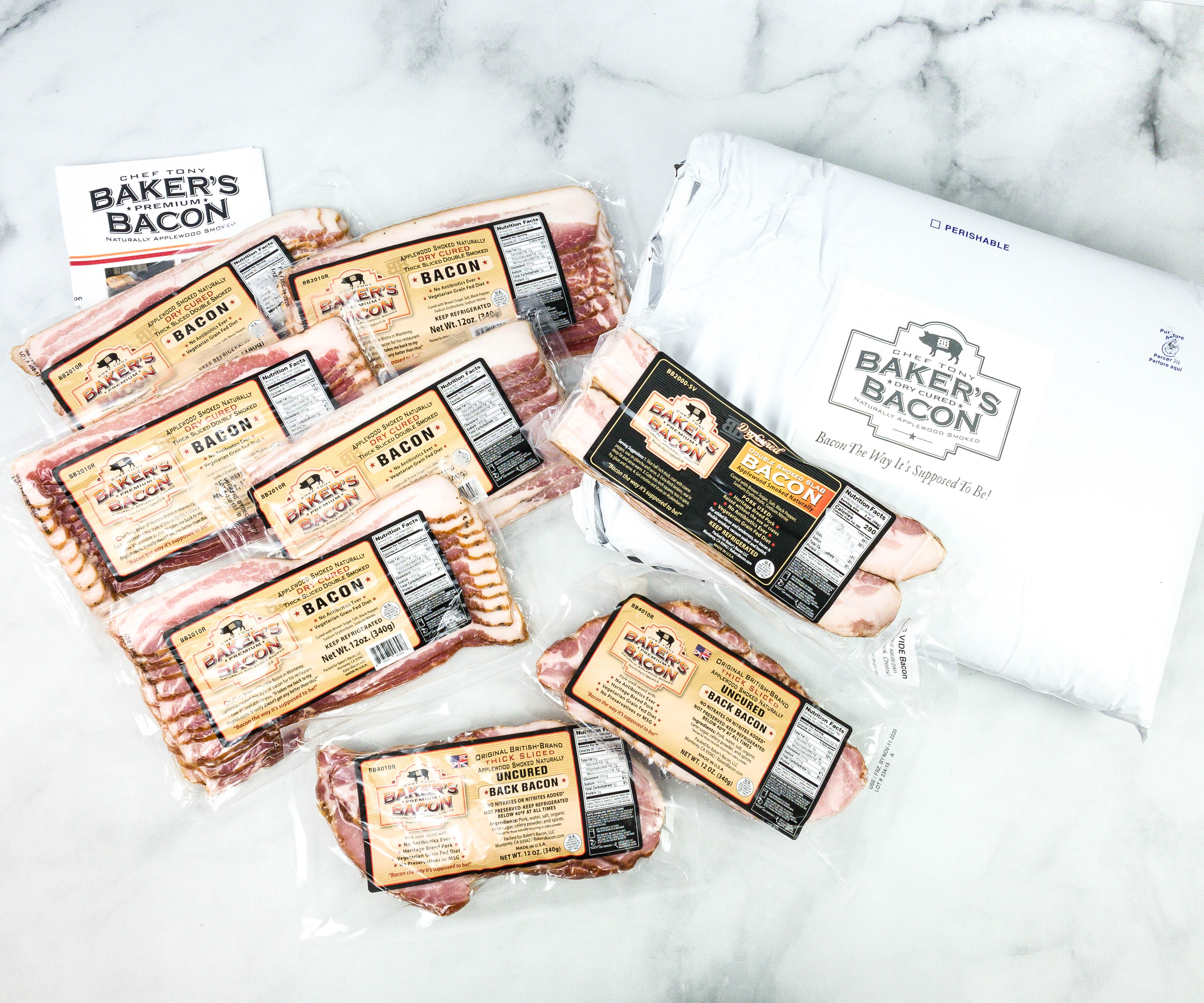 Everything in my box!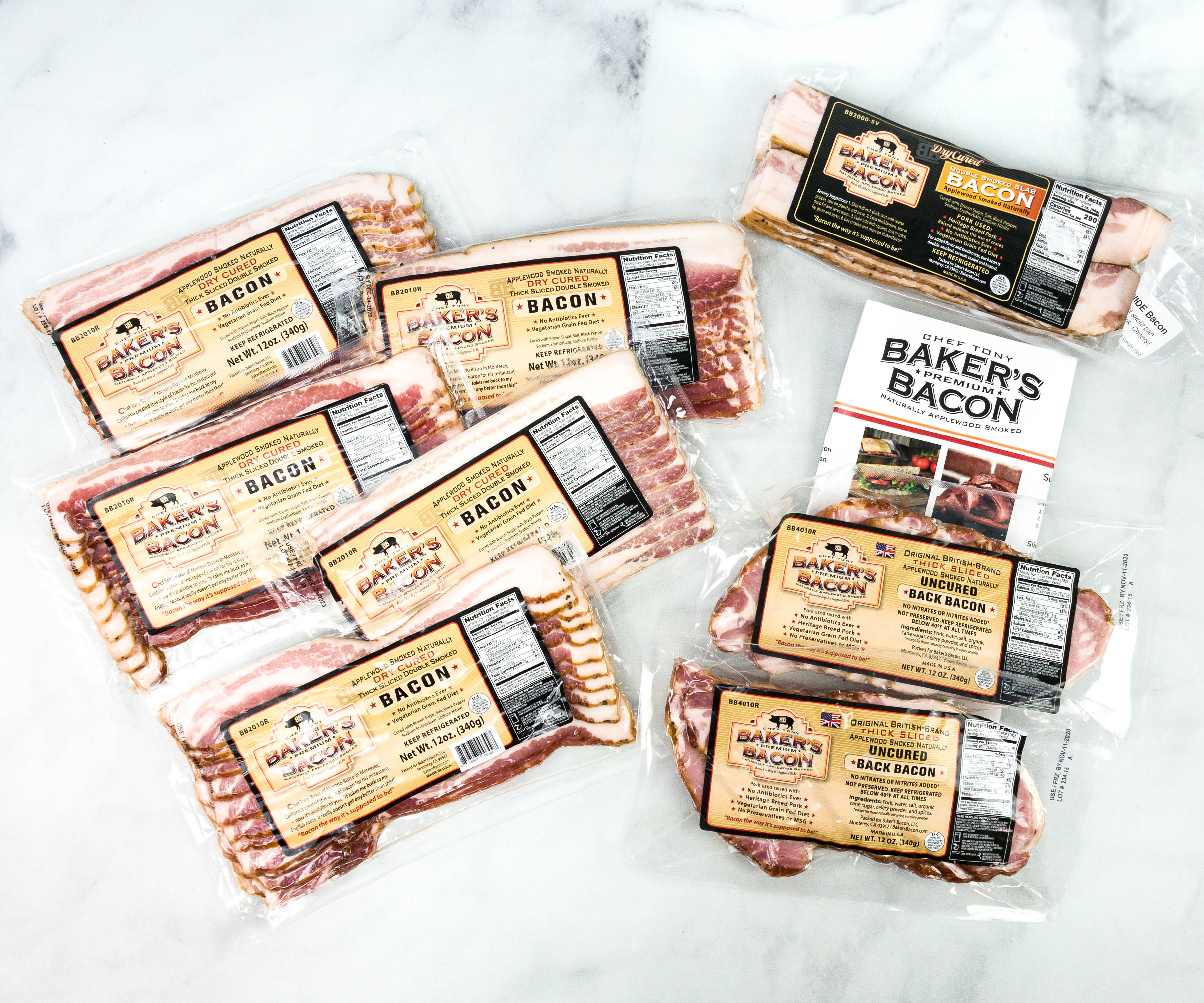 We have quite a selection! I like that they came in vacuum wrapped packaging. The portioning is also good as one pack can feed the whole family.
Double Smoked Slab Bacon. This slab bacon is a bit thicker than the usual bacon. It's also smoked with applewood to give it a tasty flavor!
There's a note on the packaging that says it's Sous Vide Bacon. It's fully cooked and just needs to be reheated.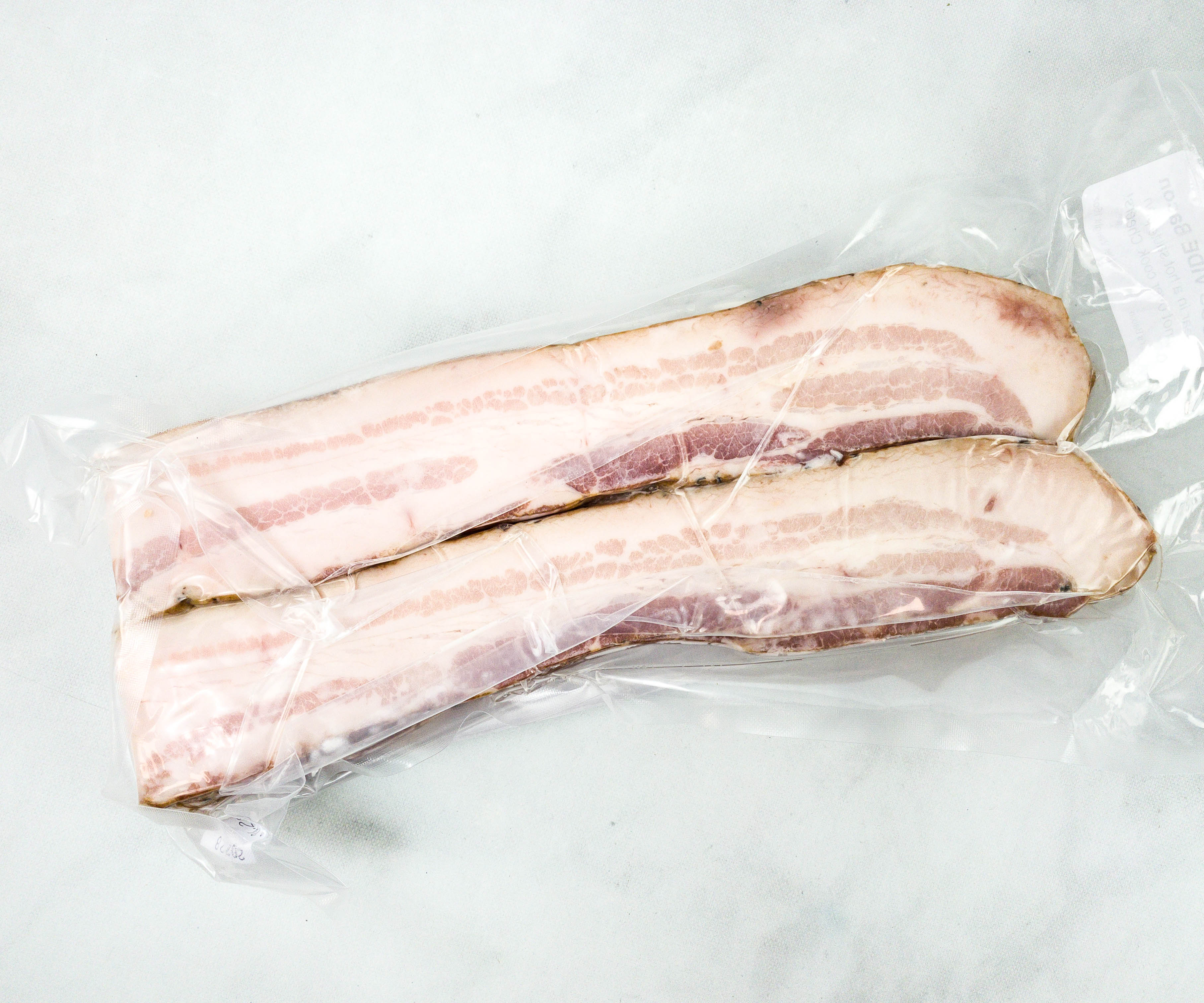 This can be reheated in a heavy pan over medium-high heat, until golden brown.
Here, you can clearly see all the spices and flavor that this slab is packed with!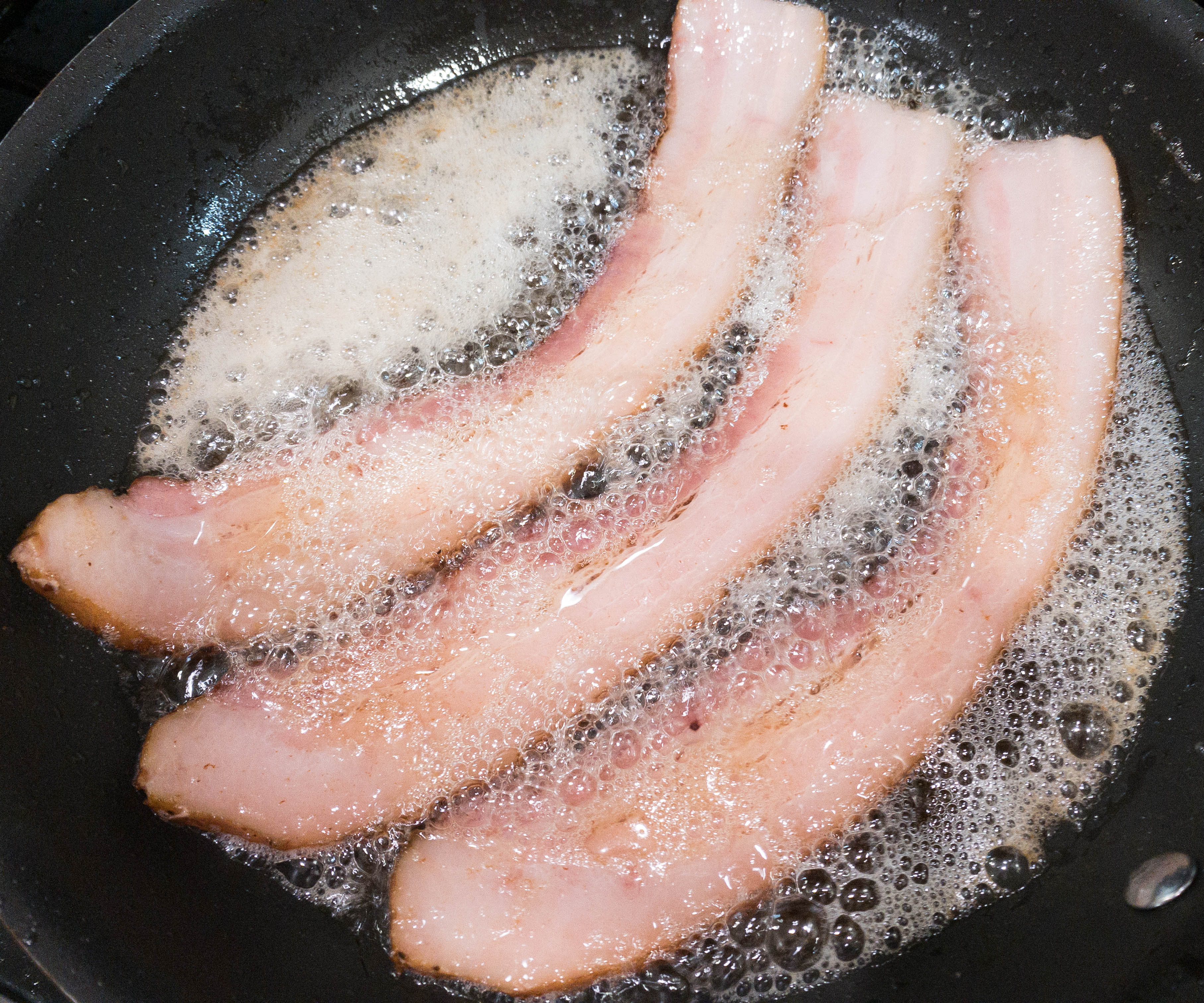 When we seared the bacon, it rendered all this oil which we can keep for additional flavor in our other creations!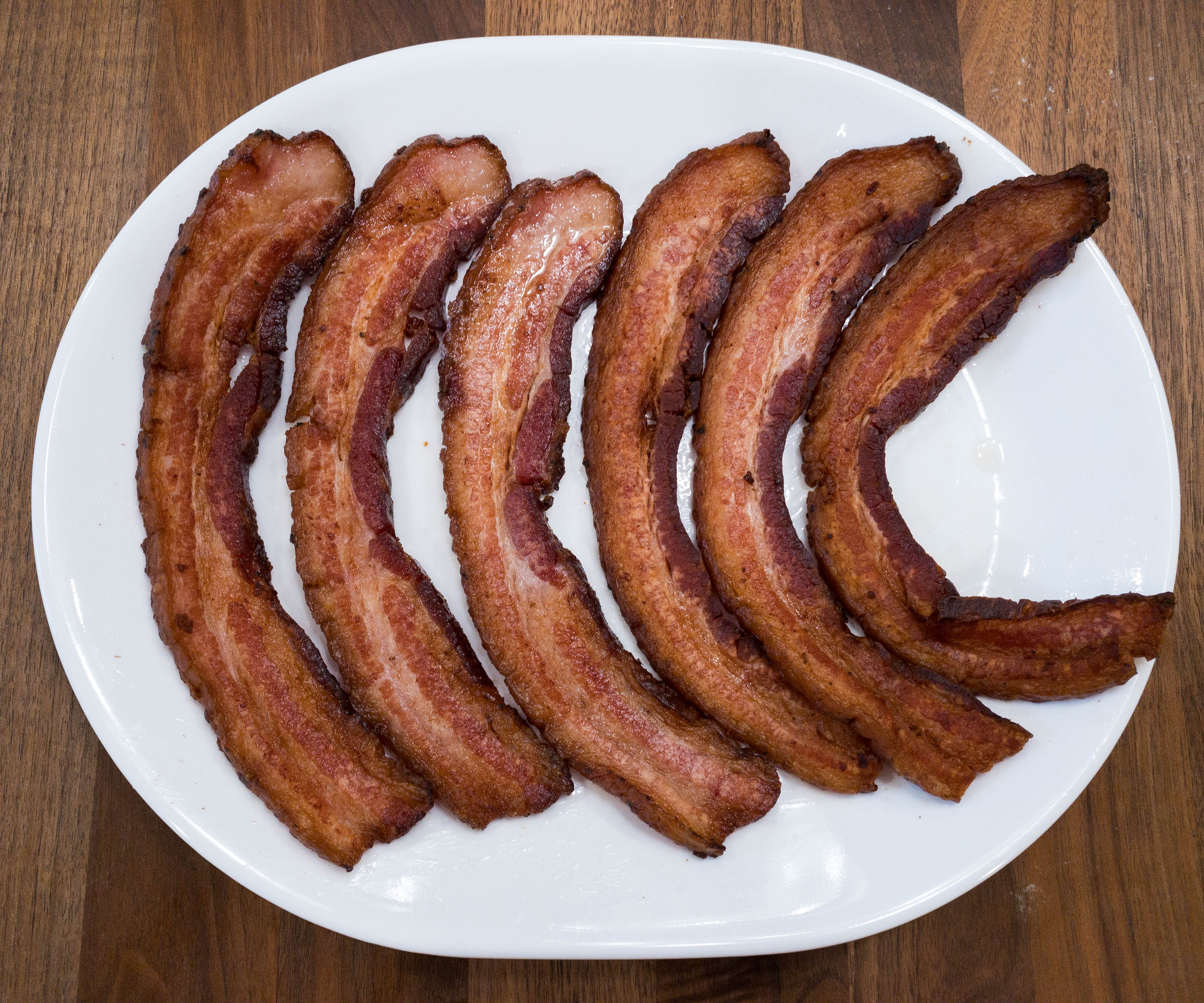 The sous vide bacon is incredibly tender!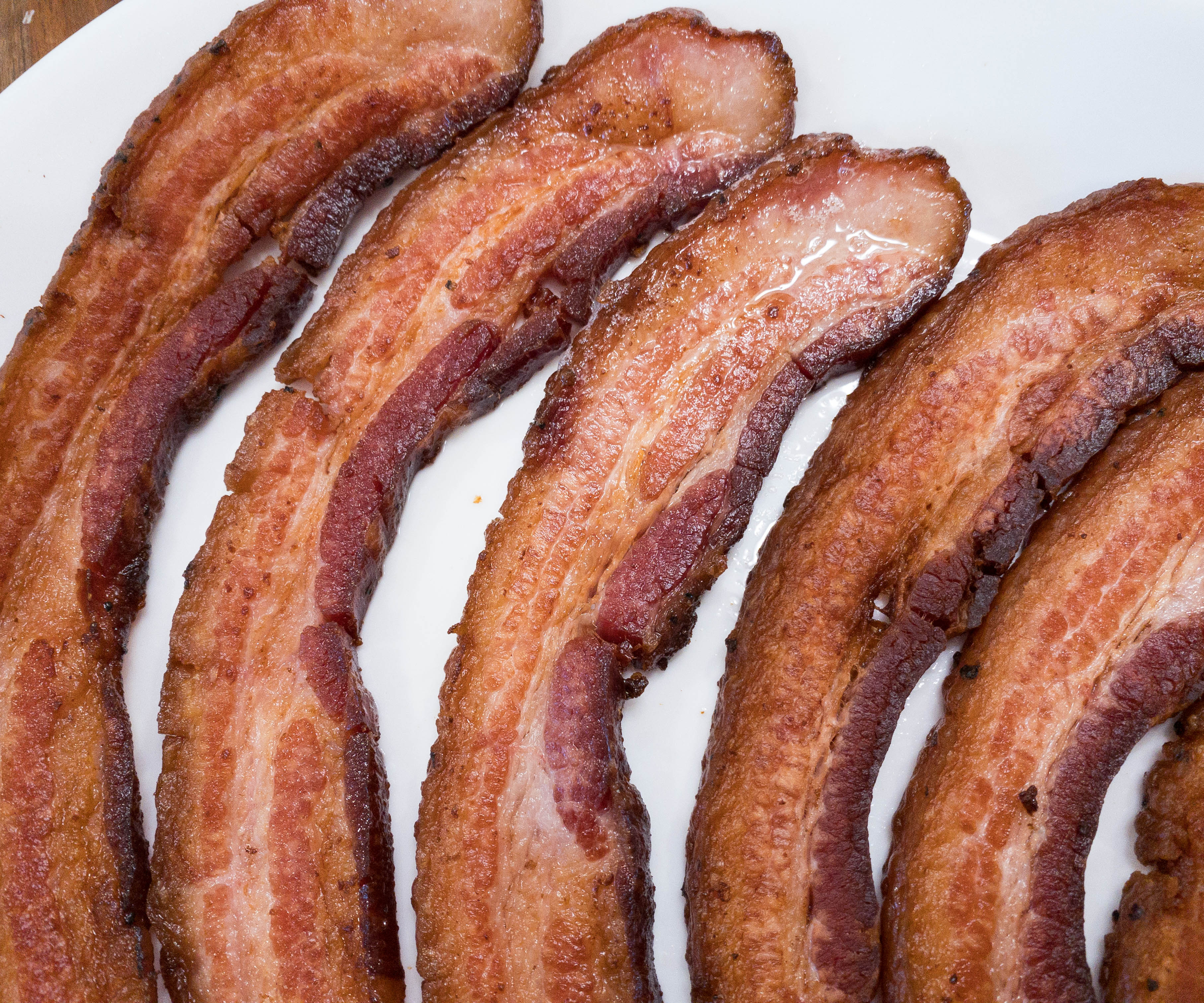 It's perfectly cooked. Each bite is a perfect balance of sweet and smoky flavor and we really love it!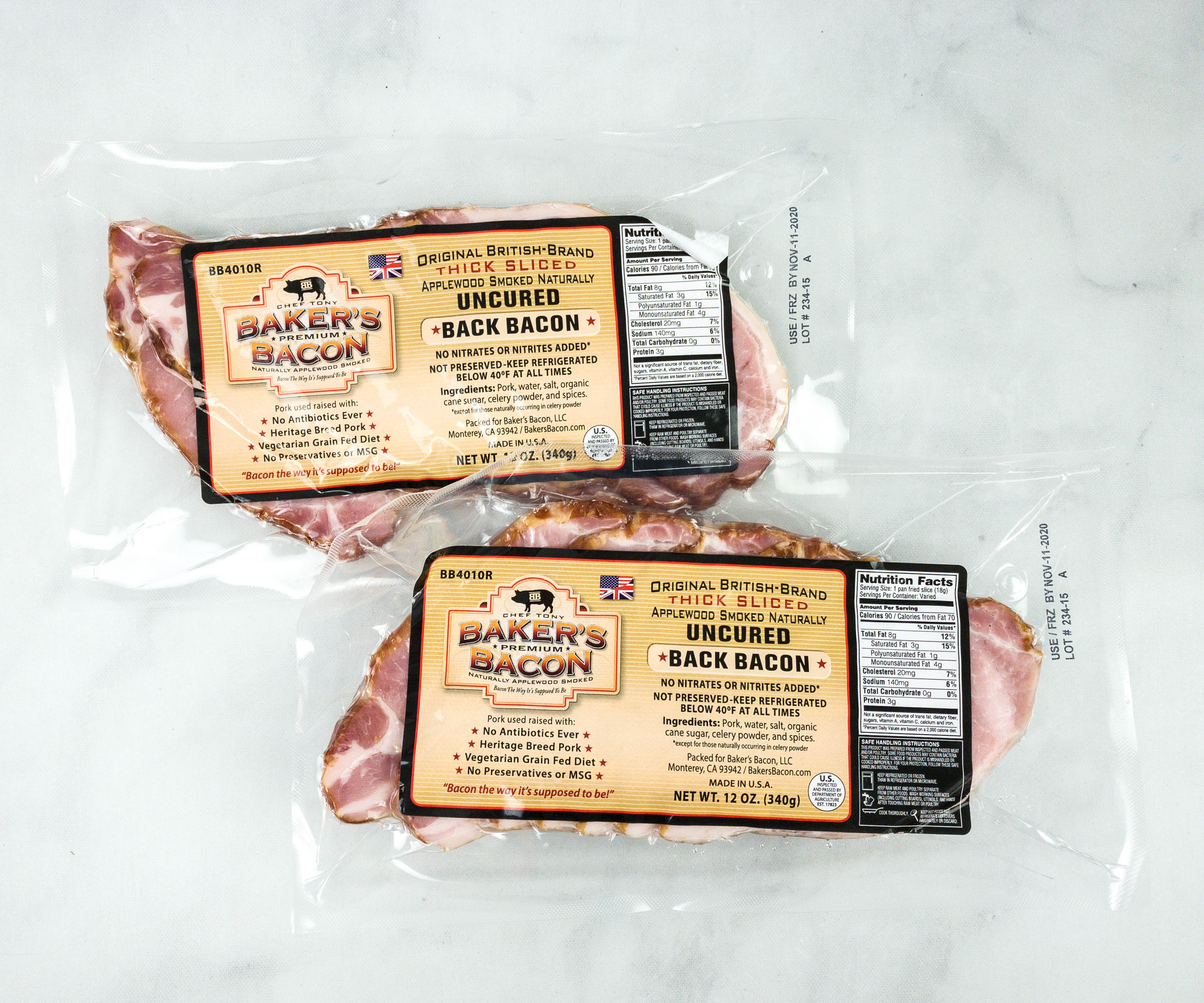 Uncured Back Bacon. The back bacon is a leaner cut, usually taken from the same part where we get our porkchops.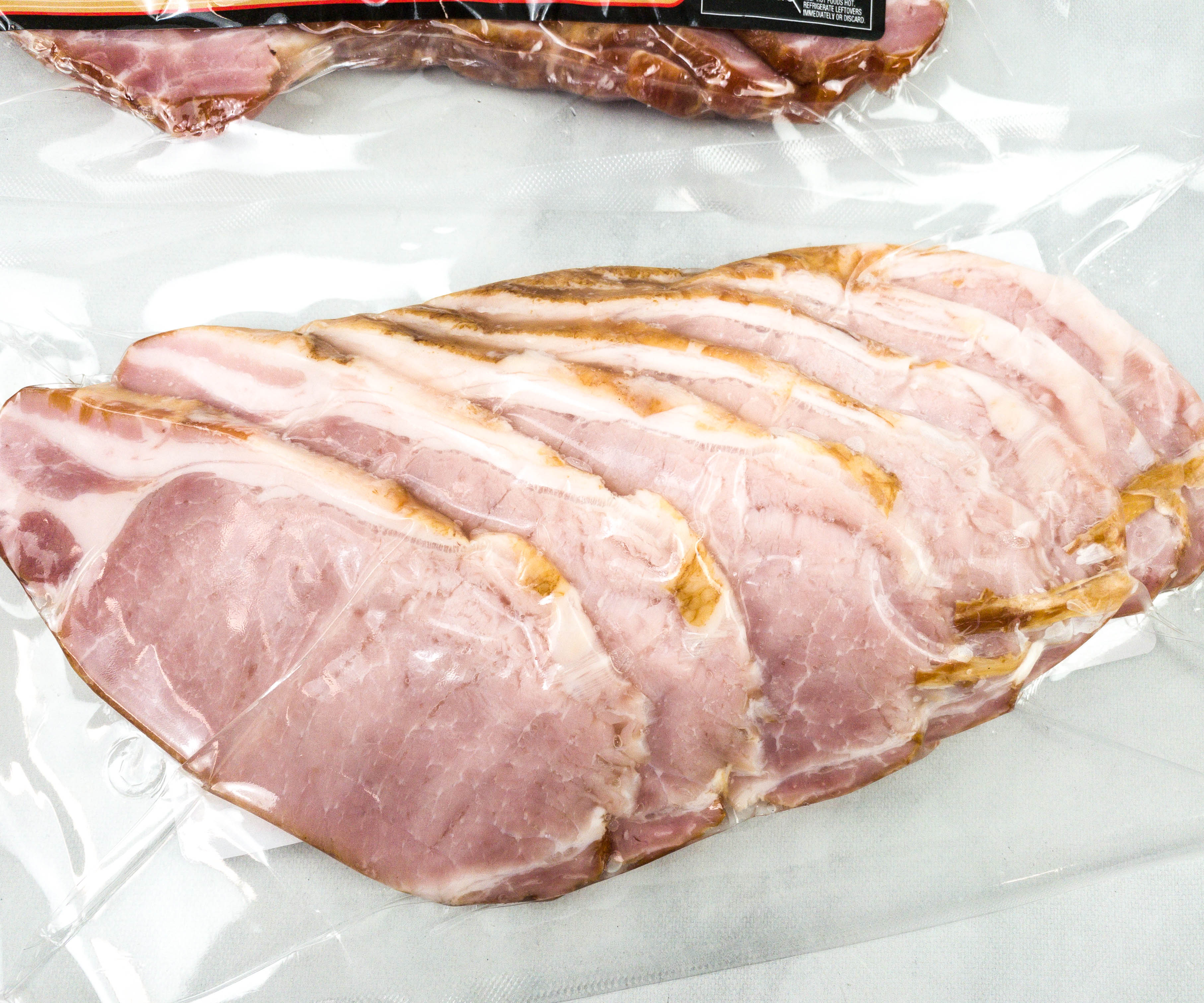 This part has less fat and is meatier compared to regular cuts of bacon.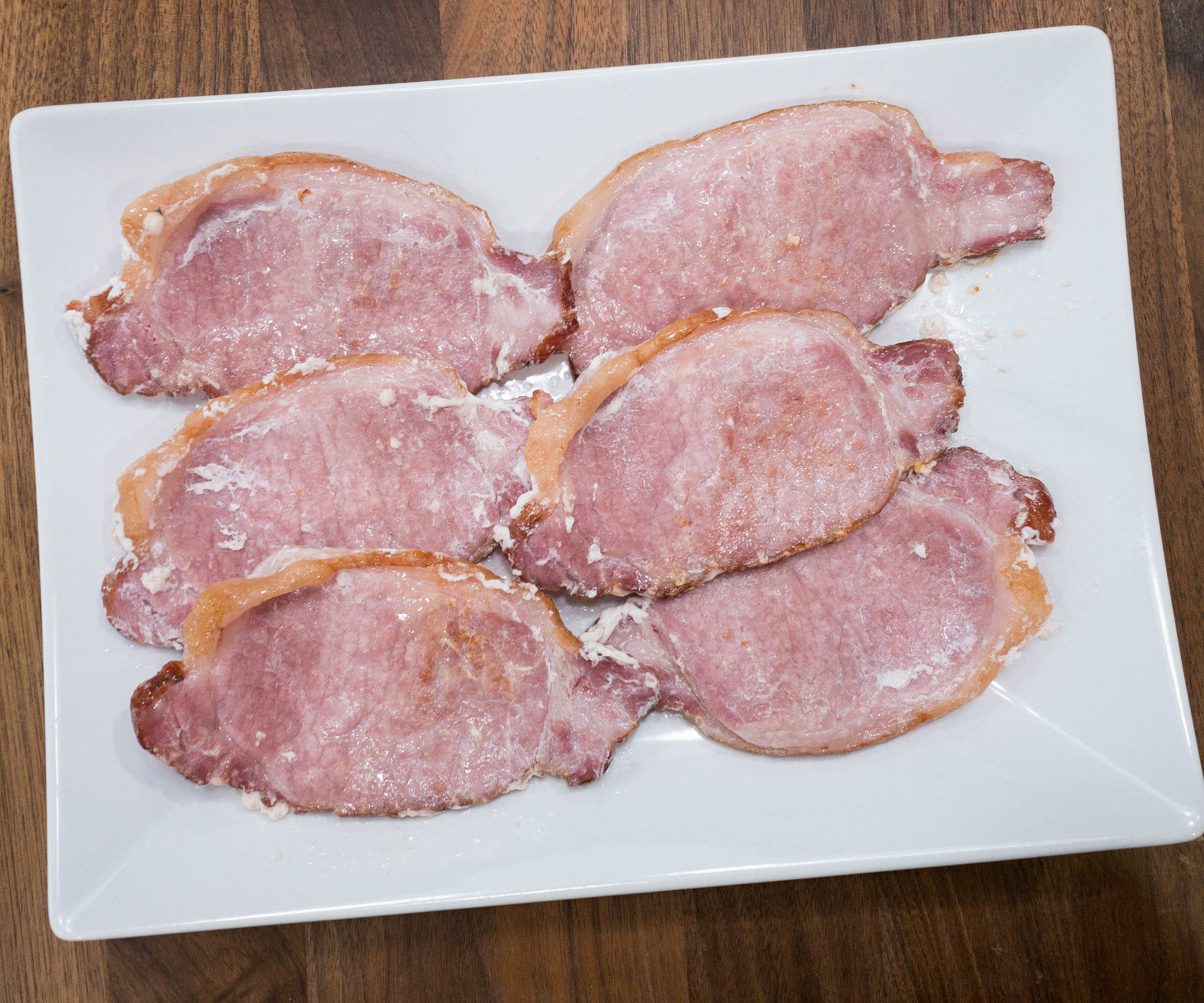 It has bigger slices!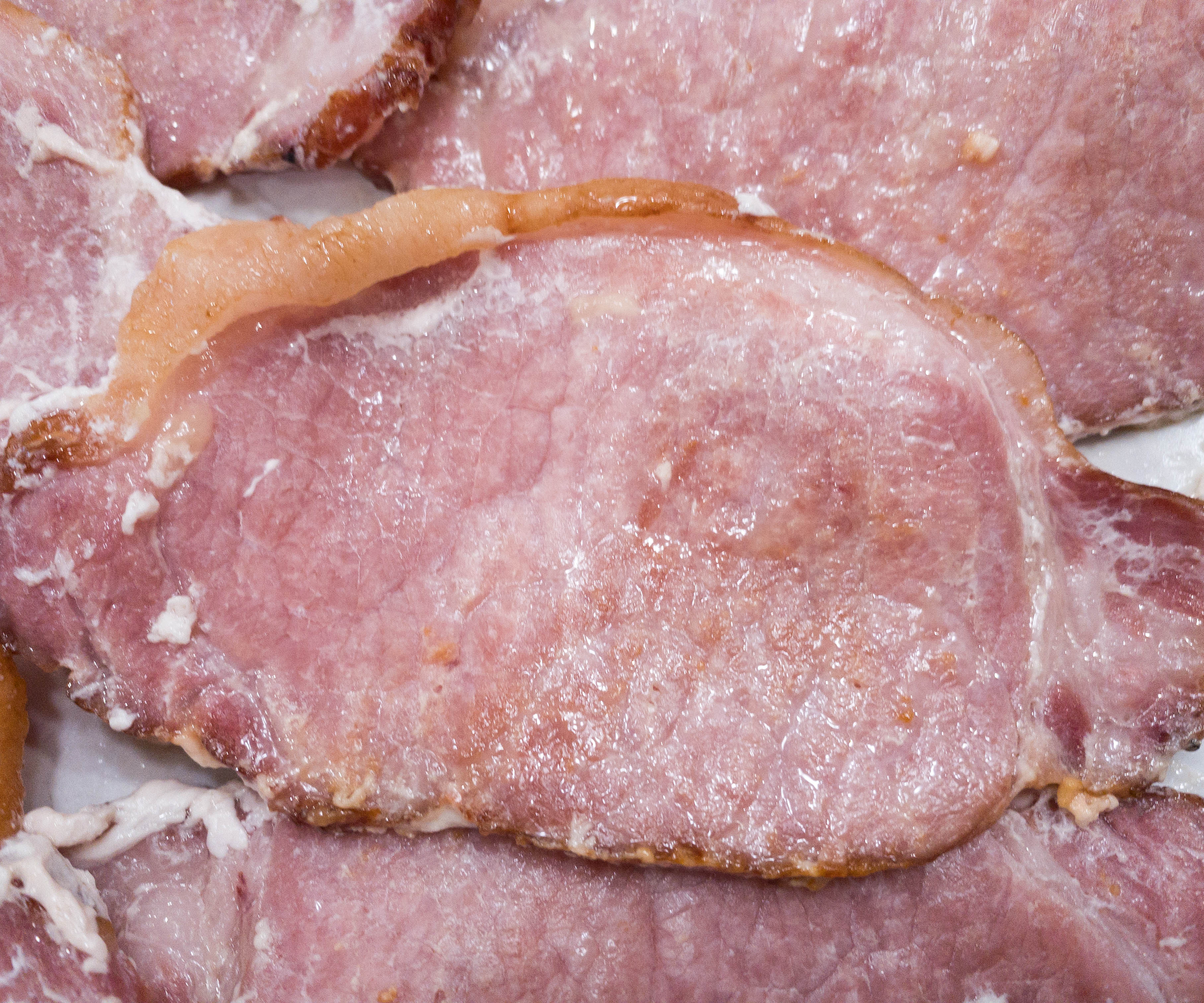 When fried, back bacon renders less fat since it's more meaty. This reminds me more of a cut of ham but one that tastes like bacon!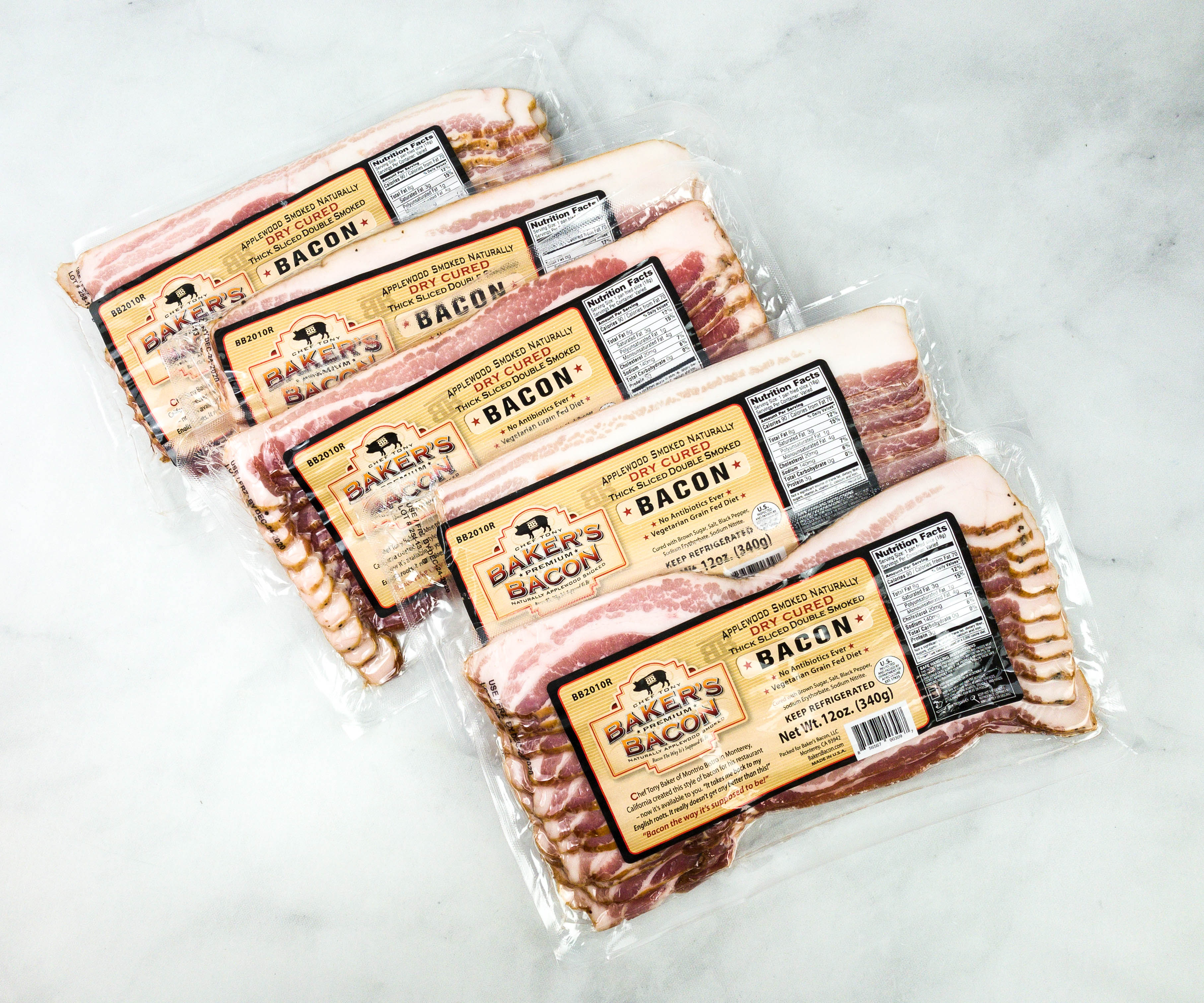 Dry Cured Bacon. We also have 3 pouches of dry cured bacon!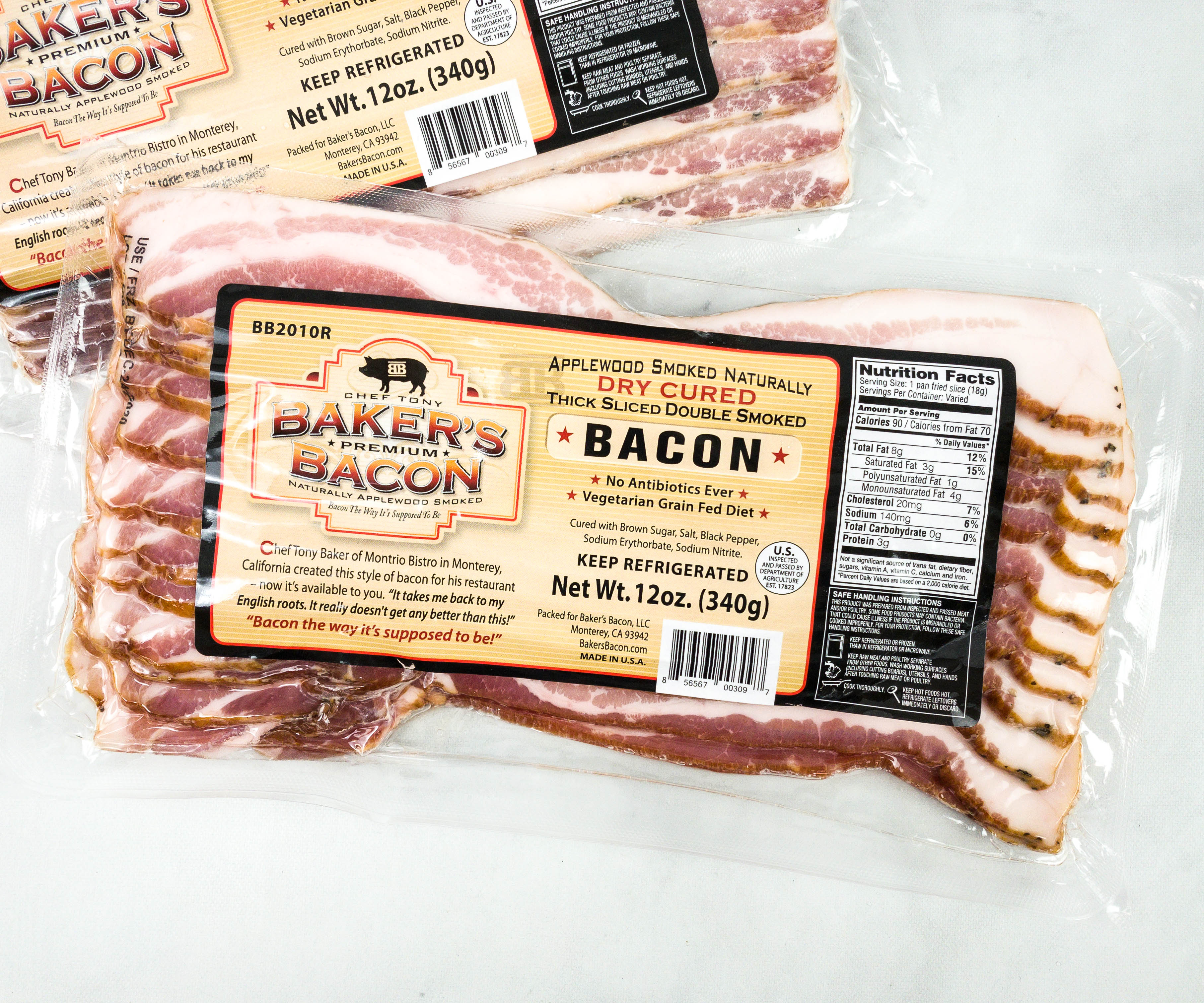 These are also naturally smoked with applewood.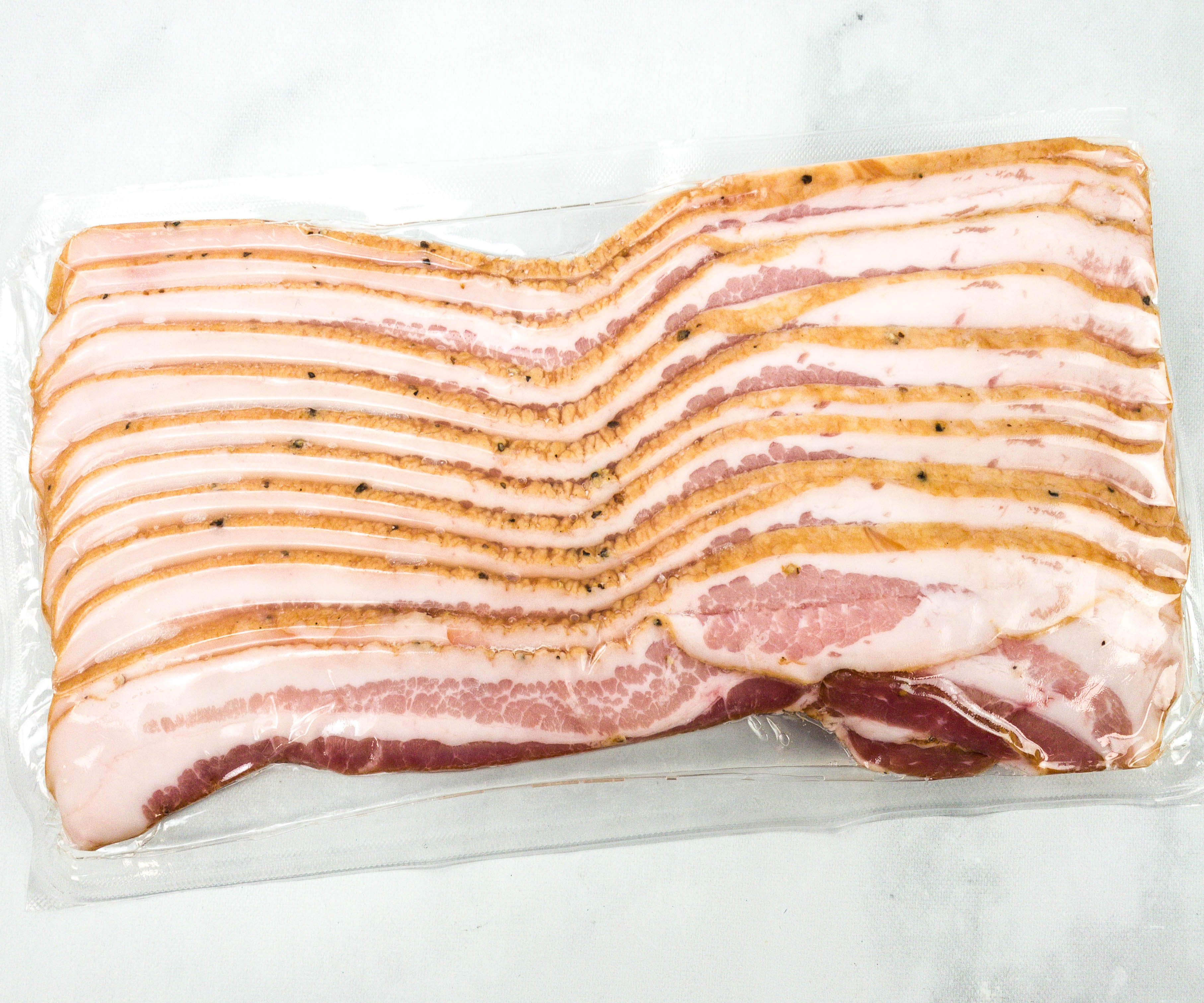 The long and thick slices make my mouth water!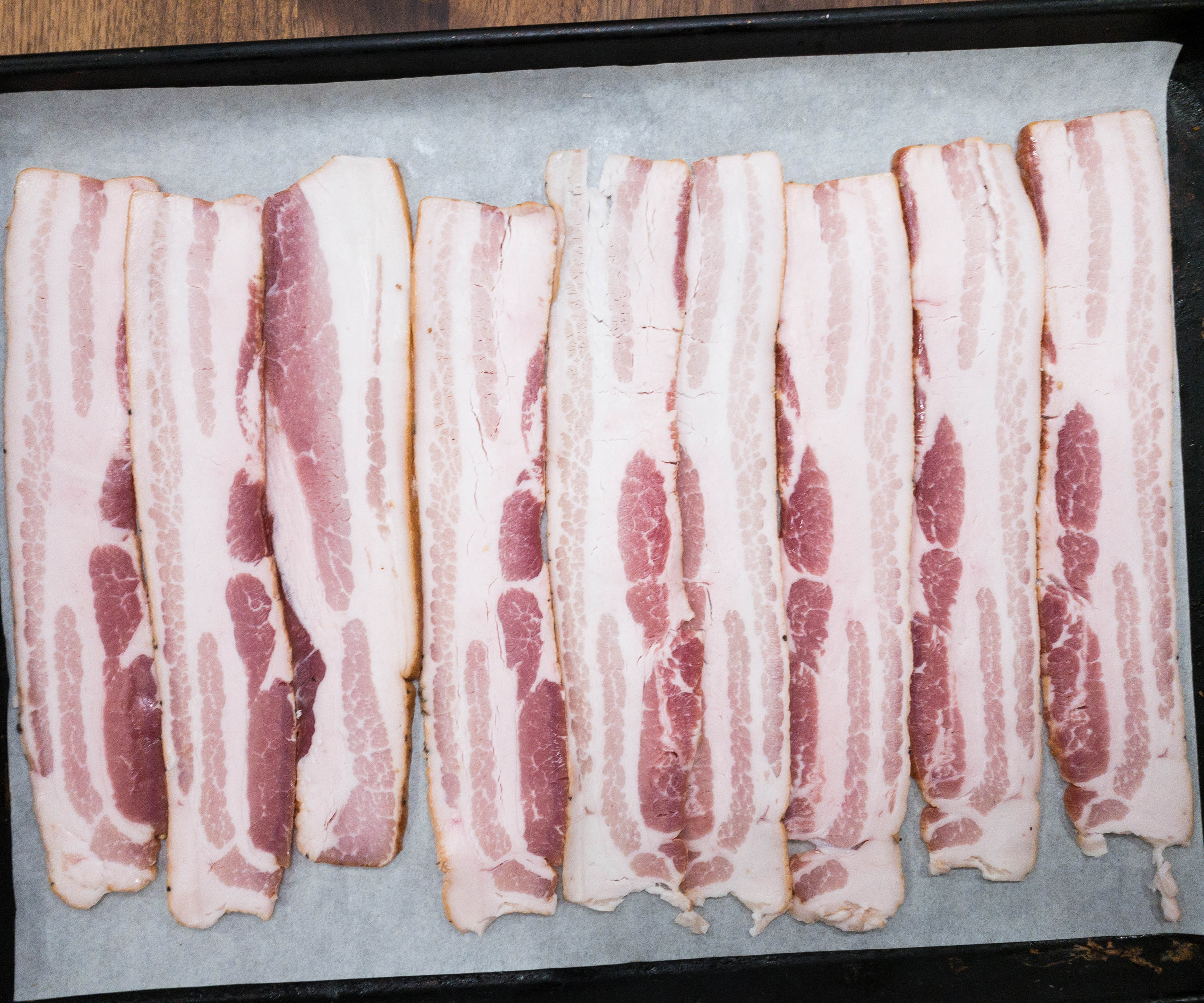 We placed them on a baking sheet to cook.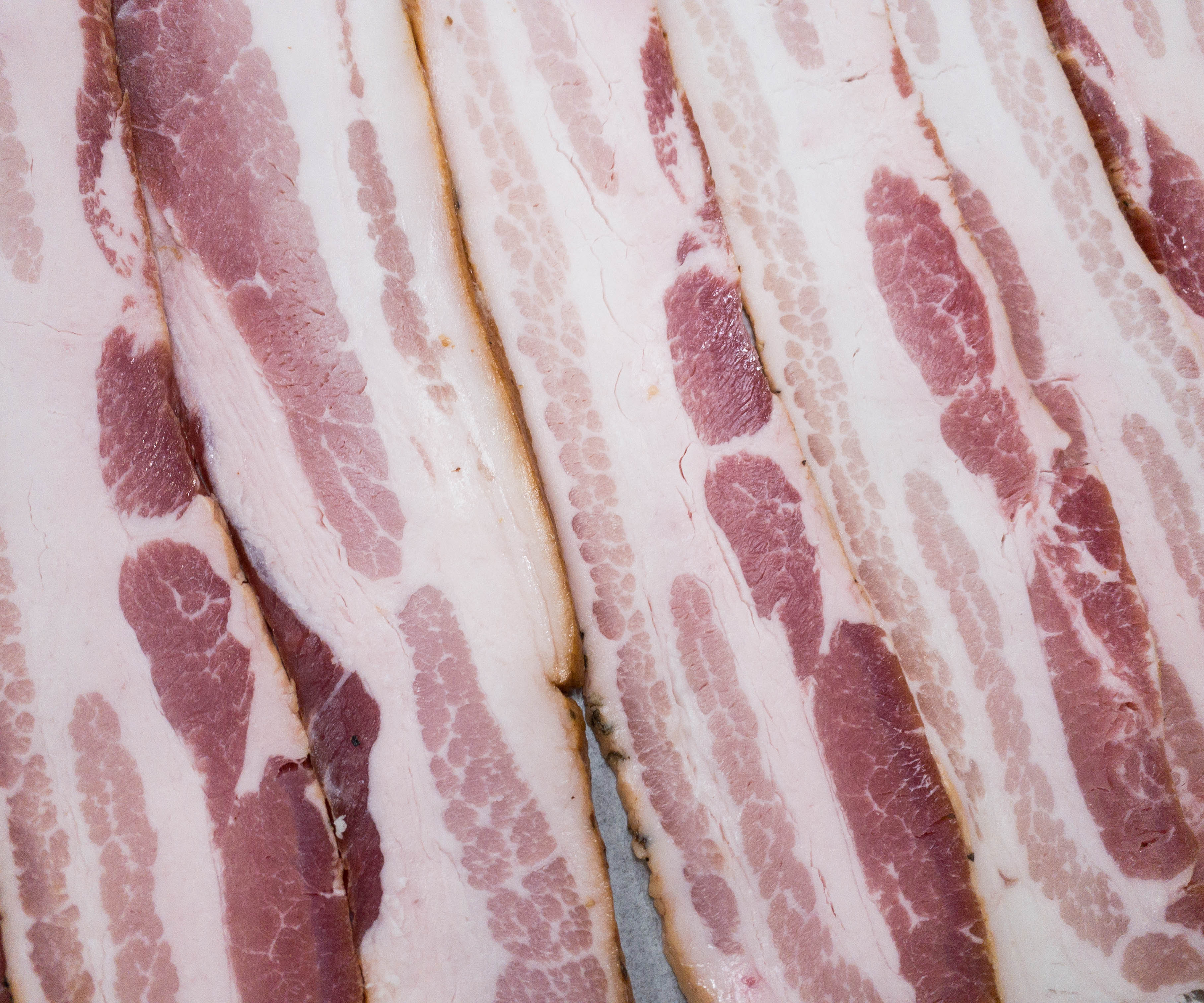 We got a great amount of fat and meat on each piece!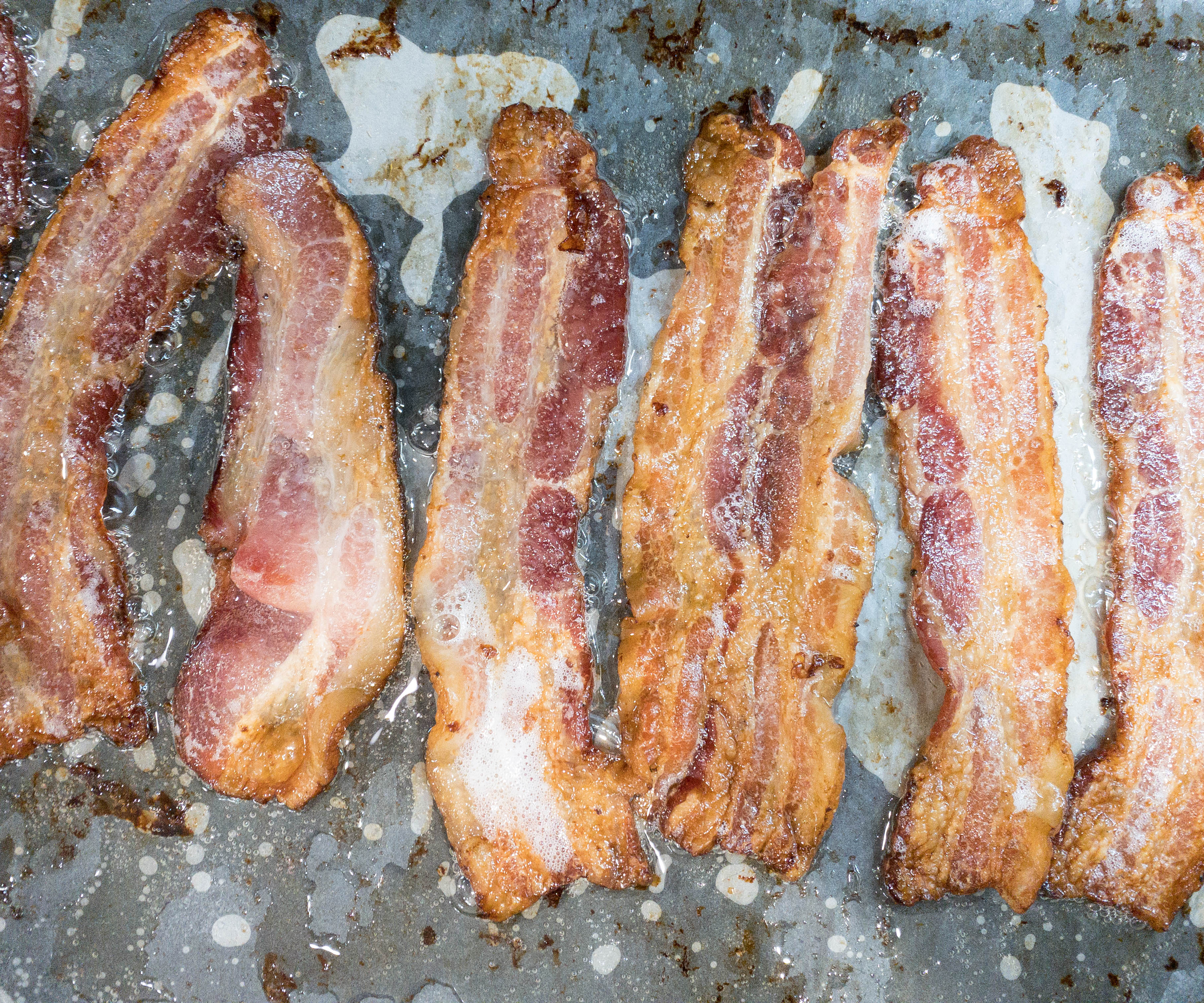 I can't resist taking a peek while they're cooking!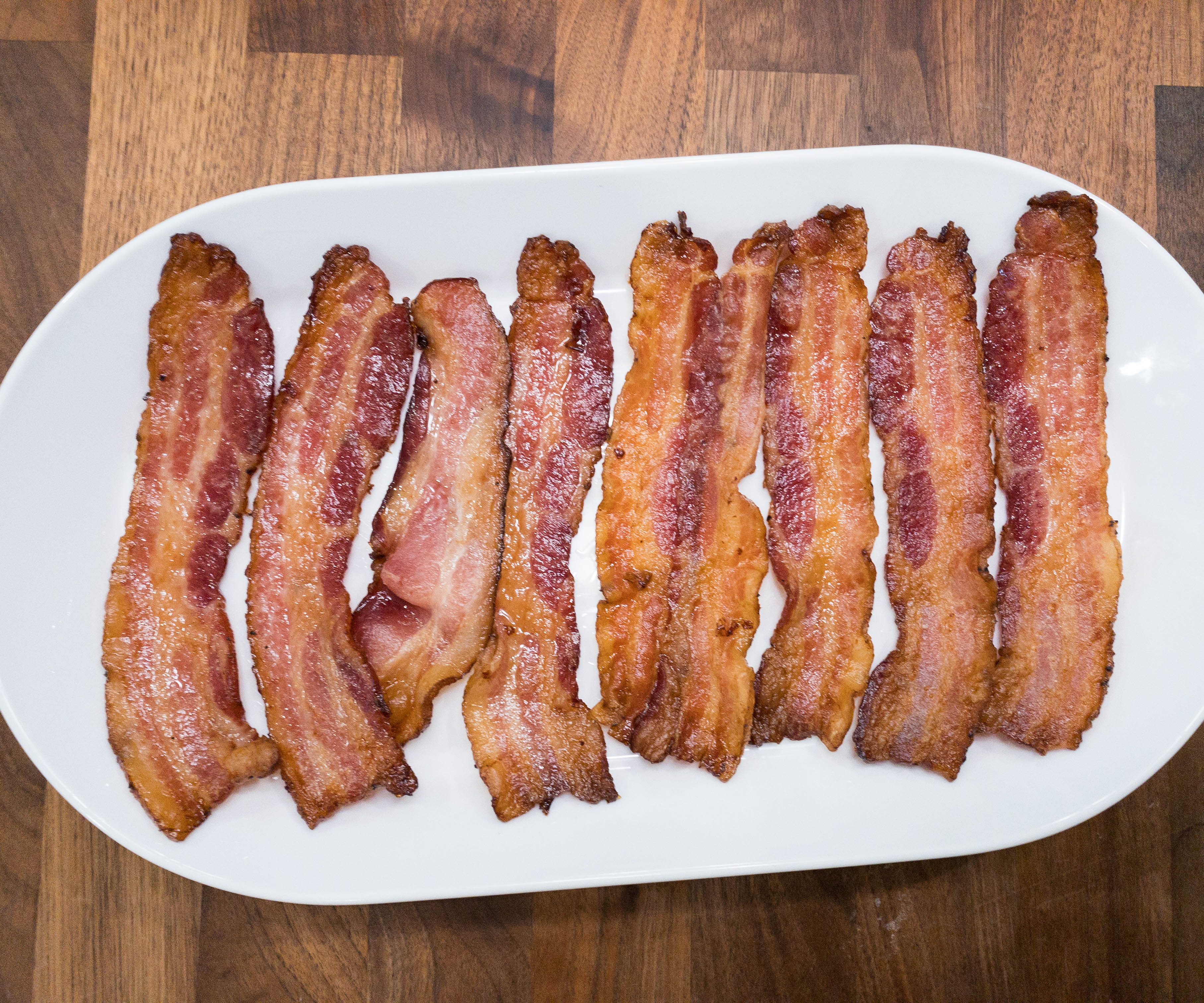 They turned out really great, the perfect bacon for breakfast, lunch, dinner, or even snacks!
We love bacon and this box surely levelled up our expectations!
We enjoyed them with pancakes and everyone was ecstatic! After all, there is nothing better than having some crispy and juicy bacon strips for breakfast.
Baker's Bacon really does have some fine quality bacon, and we're here for it. My family loves everything from the perfectly smoky slab bacon to the meaty back bacon to the crispy dry-cured bacon. If I have to choose a favorite, it would be the slab bacon because the flavors are well-balanced and I can really get that smoky taste perfectly blended with sweetness and some spice. Overall, this was a super insane box and a perfect gift for any bacon fan out there – whether it's for yourself or a loved one! You'd have to be really into bacon to get this every single month, which is why they have options for the frequency of your subscription, but if you go for a monthly delivery, we support you!
What do you think of Baker's Bacon box?