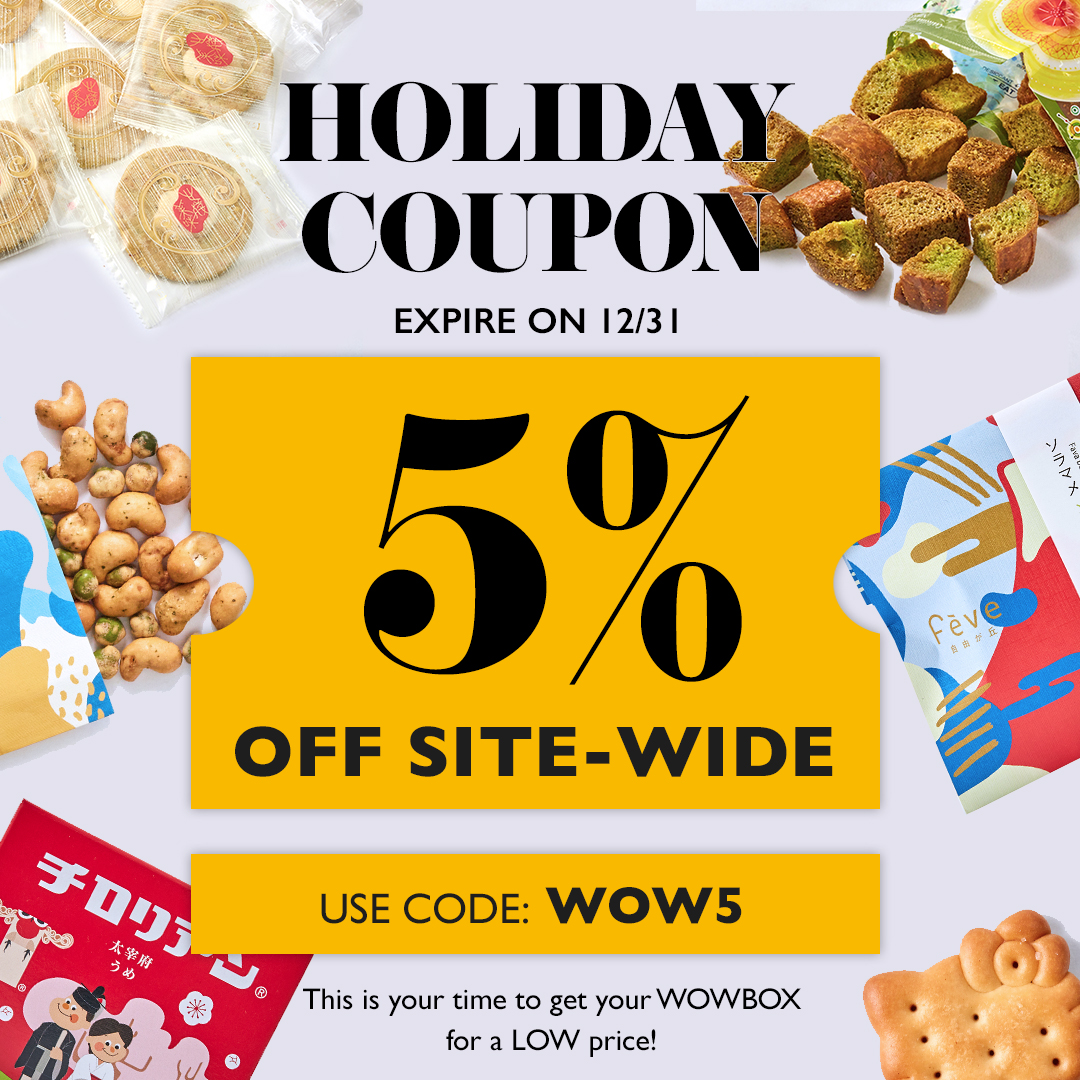 WOWBox Japanese candy subscription has a Holiday deal!
Get 5% off SITEWIDE! Use this link and use the coupon code WOW5 at checkout. Ends 12/31.
Check out our WOWBOX Reviews to find out more about this authentic Japanese snack subscription box!
WOWBOX offers expertly curated premium Japanese snack boxes with snacks that has yet to be introduced to the world.  Every month we carefully select from historical snack to traditional snacks with a modern twist and everything in between. Everyday we are hunting down unique snacks from all over Japan to bring a one of a kind experience to your home.
WOWBox offers 3 snack subscriptions:
Prefecture Box ($47 per month): "We have restrictively selected snacks from the 47 Prefectures in Japan, from must-buy souvenirs to well-established local shops confectionery made by artisans. We will take you to explore Japan from a new perspective and with your taste buds!"
Healthy & Beauty Box ($52 per month): "Each month we bring you a new taste of regional snacks that fall into one or more of these categories: vegan, vegetarian, gluten-free, organic, and additive free. Fall in love with delicious and healthy Japanese artisan confectionery snacks that helps you maintain a healthy and active body!"
Original Box ($43 per month): "You will find the latest and tastiest snacks out of Japan delivered to your doorstep every month."