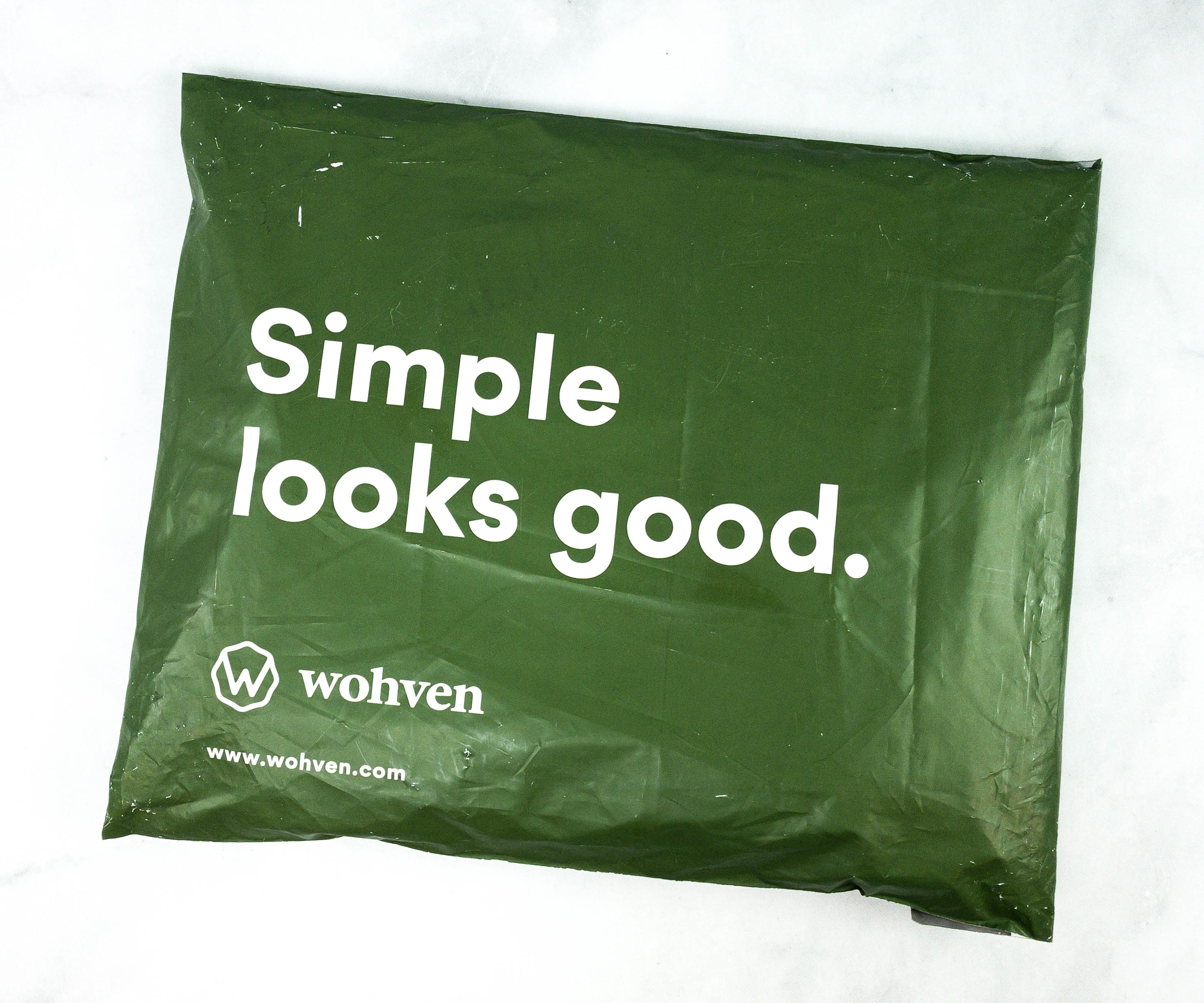 Wohven Socks is a monthly sock subscription that delivers a pair of premium quality socks with new and uniquely designed patterns for less than the retail price. For $10 a month + shipping, each package is delivered in a reusable mailer and includes one pair of socks.  All their one-size-fits-all socks are made with a blend of cotton, polyester, and elastic, and they're ideal for various occasions, whether for hiking, going to the gym, in the office, or any casual event.
DEAL: Get 30% off of your first month with coupon code HELLOSUB30.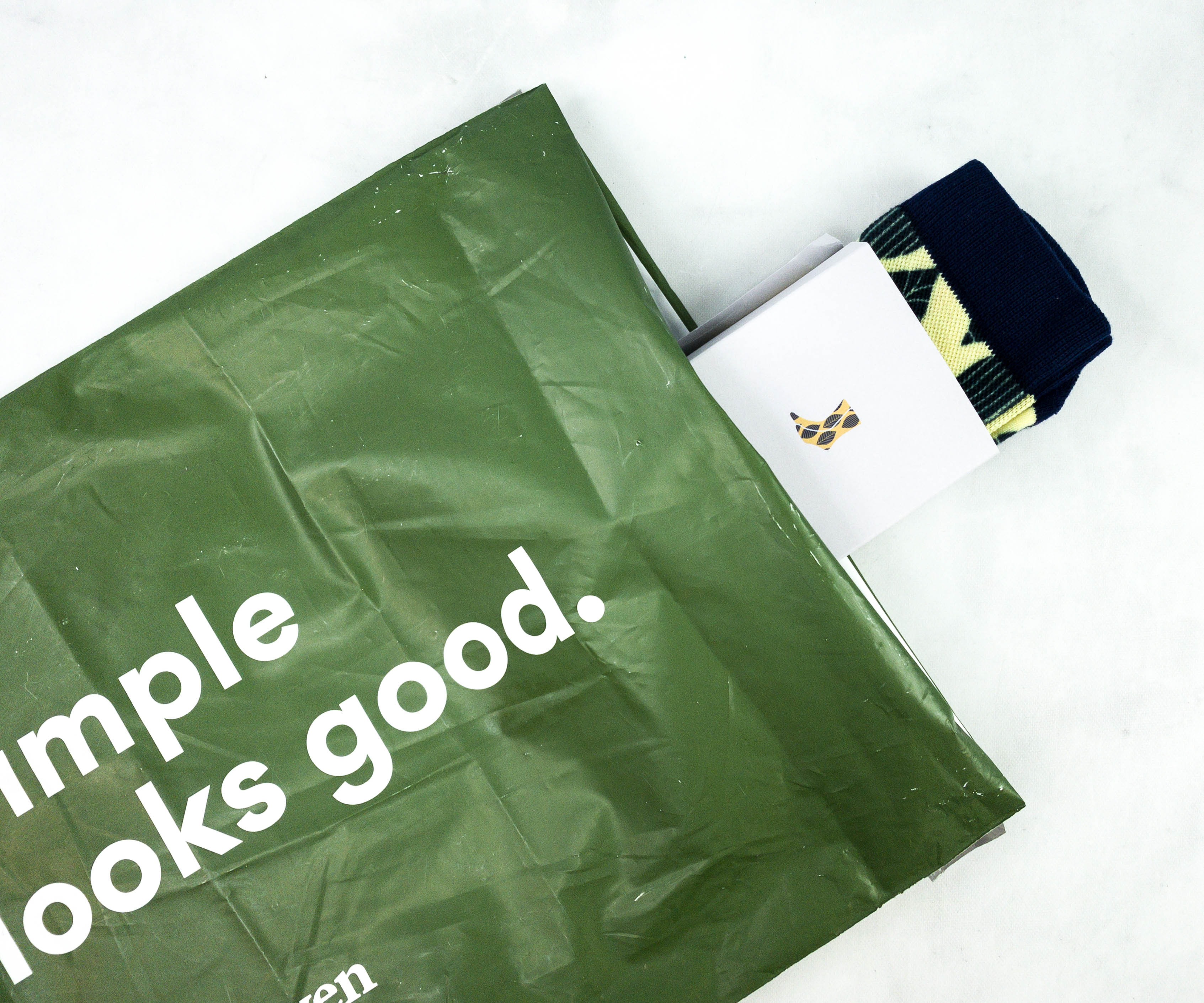 Just like the Wohven shirt subscription, the socks arrive in a simple green, reusable plastic mailer with Wohven logo and their tagline, "Simple looks good."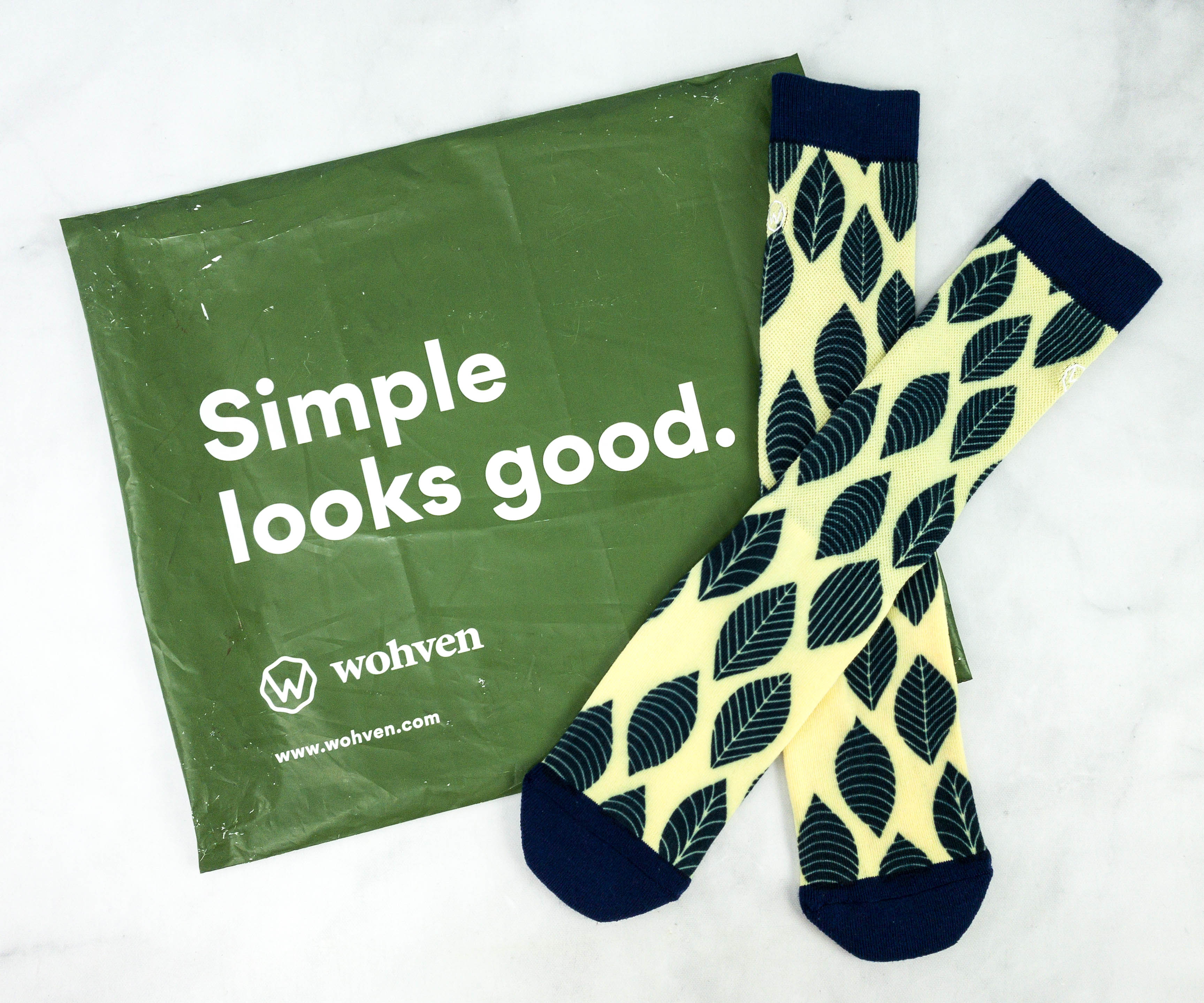 Everything in my November 2020 package!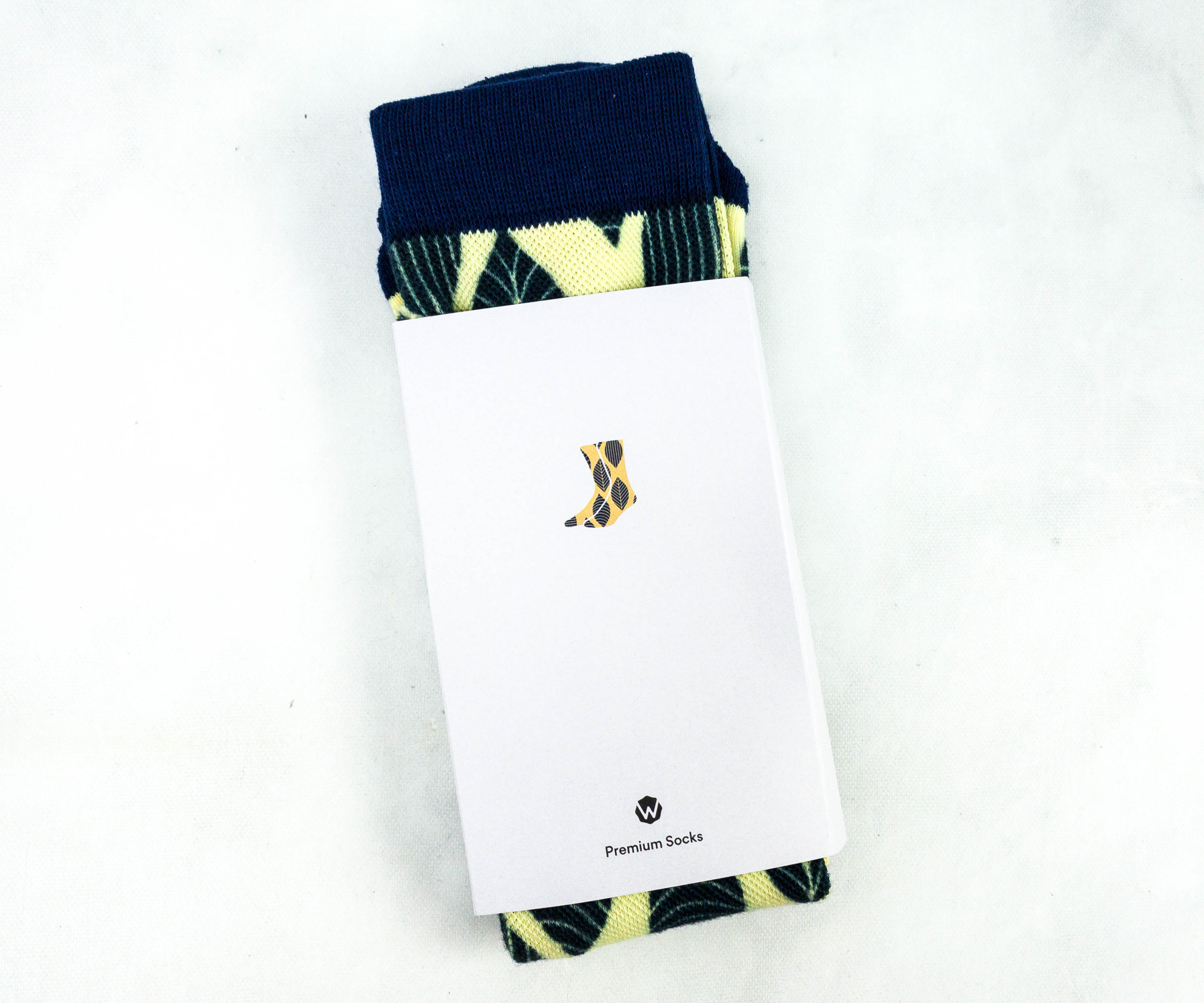 The premium socks came in a white cardboard wrap.
These socks are made from 60% polyester, 20% cotton, 17% nylon, and 3% spandex.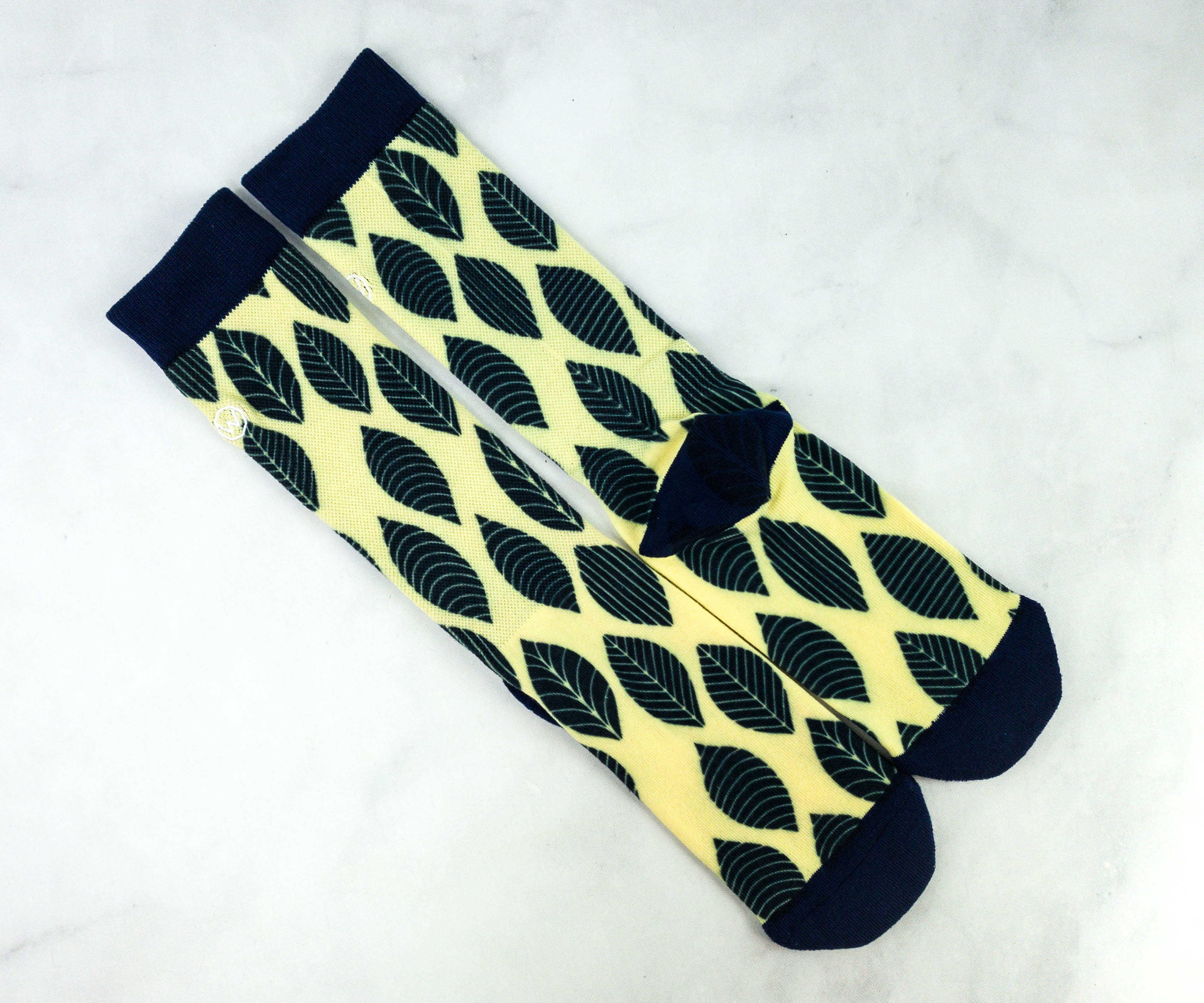 They are crew-cut socks with a yellow base color and patterned leaves all over. These socks also come with reinforced cuffs that keep the socks in place without making the wearer feel uncomfortable. Another thing I like about Wohven socks is their extra cushy heels and seamless toes!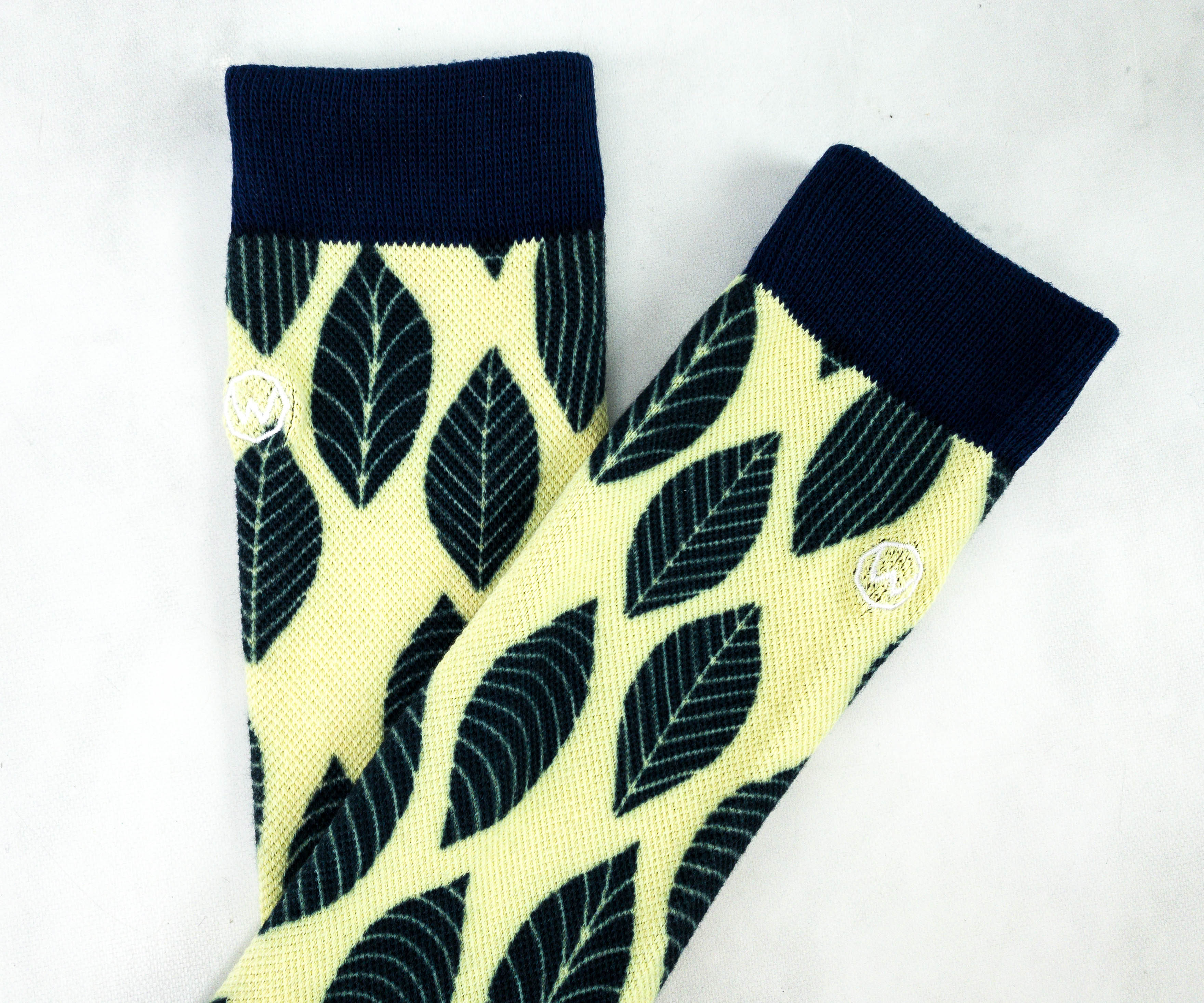 These socks even have a different knit combination on the sock and calf part, providing the feet with utmost comfort and protection. Embroidered just below the sock's cuffs is Wohven's logo!
Wohven Socks really rocks! This subscription sends only premium-quality socks, which is great for anybody looking for comfortable pairs that can last them for a long time. I'm impressed with the nature-themed design of the socks I received this month. The color combination is also nice. I like that they used a light shade of yellow which didn't overpower the color of the leaves. This pair is another great addition to my sock collection!
What do you think of Wohven?