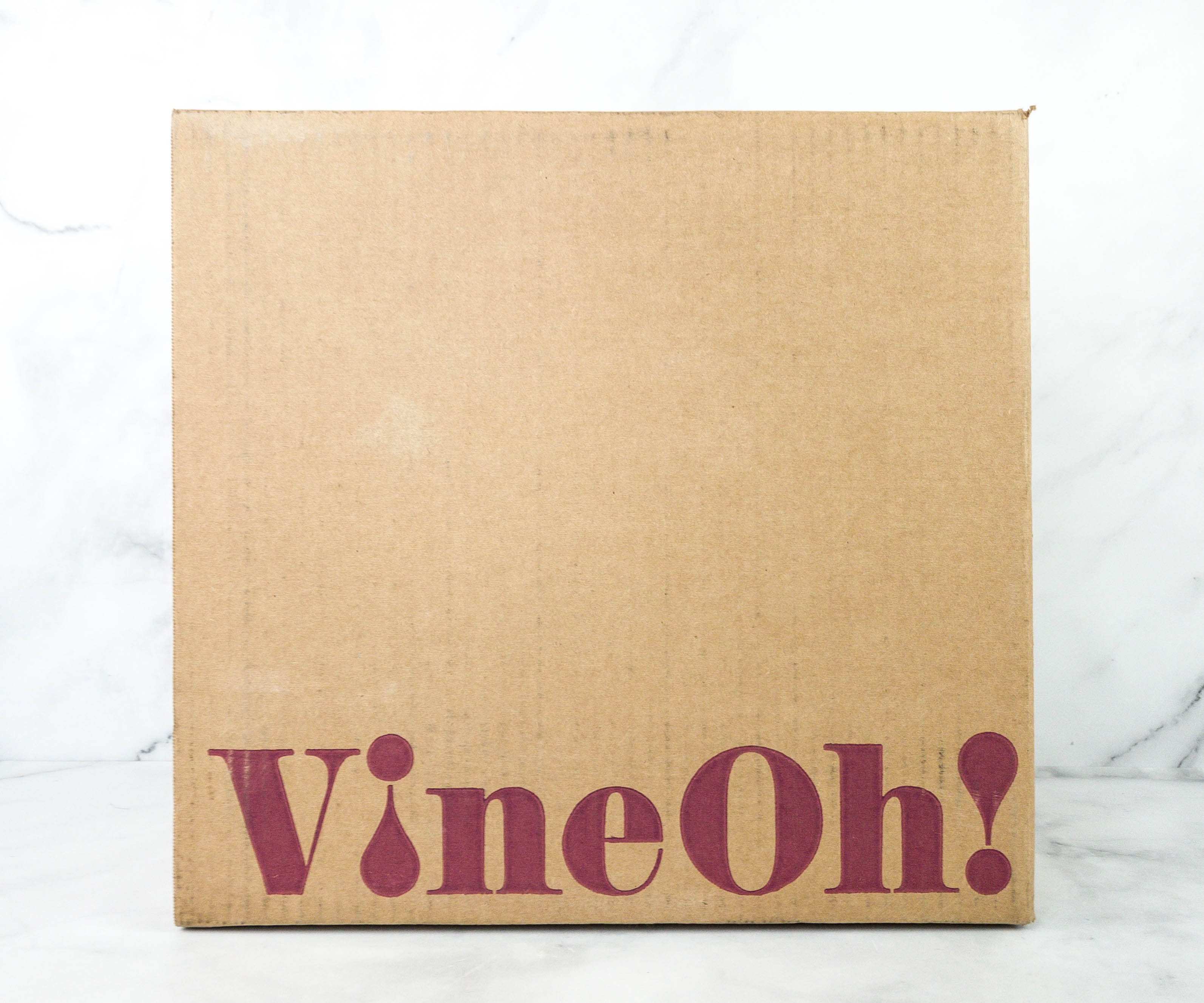 Vine Oh! is a quarterly subscription box and one of the first wine subscription boxes to include lifestyle items for women. Each seasonal box will include 2 bottles of premium wine, plus 5-6 full-size items that are fun, rejuvenating and delicious. Subscribers can choose their wine type preference: white wine, red wine, red & white wine, or sweet wine. Every box will have a retail value of $120 or more!
DEAL: Save $10 off + FREE extra bottle of wine + FREE shipping on your first box with coupon code HELLOWINE. For a limited time, use this same code to get an extra free bottle FOR LIFE!
This is the OH! HO HO! box.
This box is also great for gifting! You can change the shipping address each quarter, so you can keep the first one for yourself, and then send the next boxes to friends or loved ones! 
Here's a list of all the items included in the box.
The cards look so appealing with the loud pink exclamation point as the brand signature.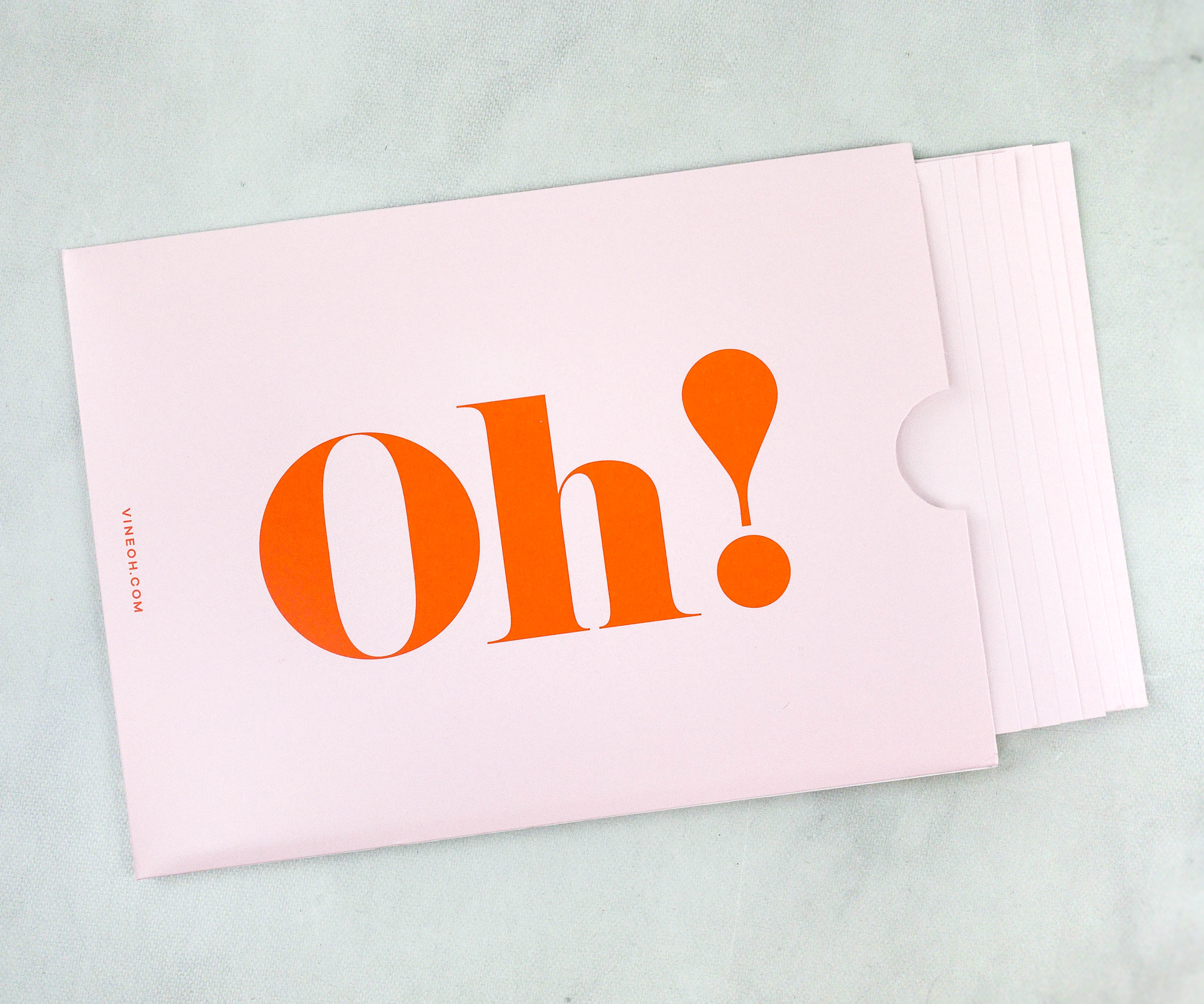 They came in this cute pink sleeve.
The cards also have coupons for Vine Oh! subscribers!
Some of the items were wrapped in plastic.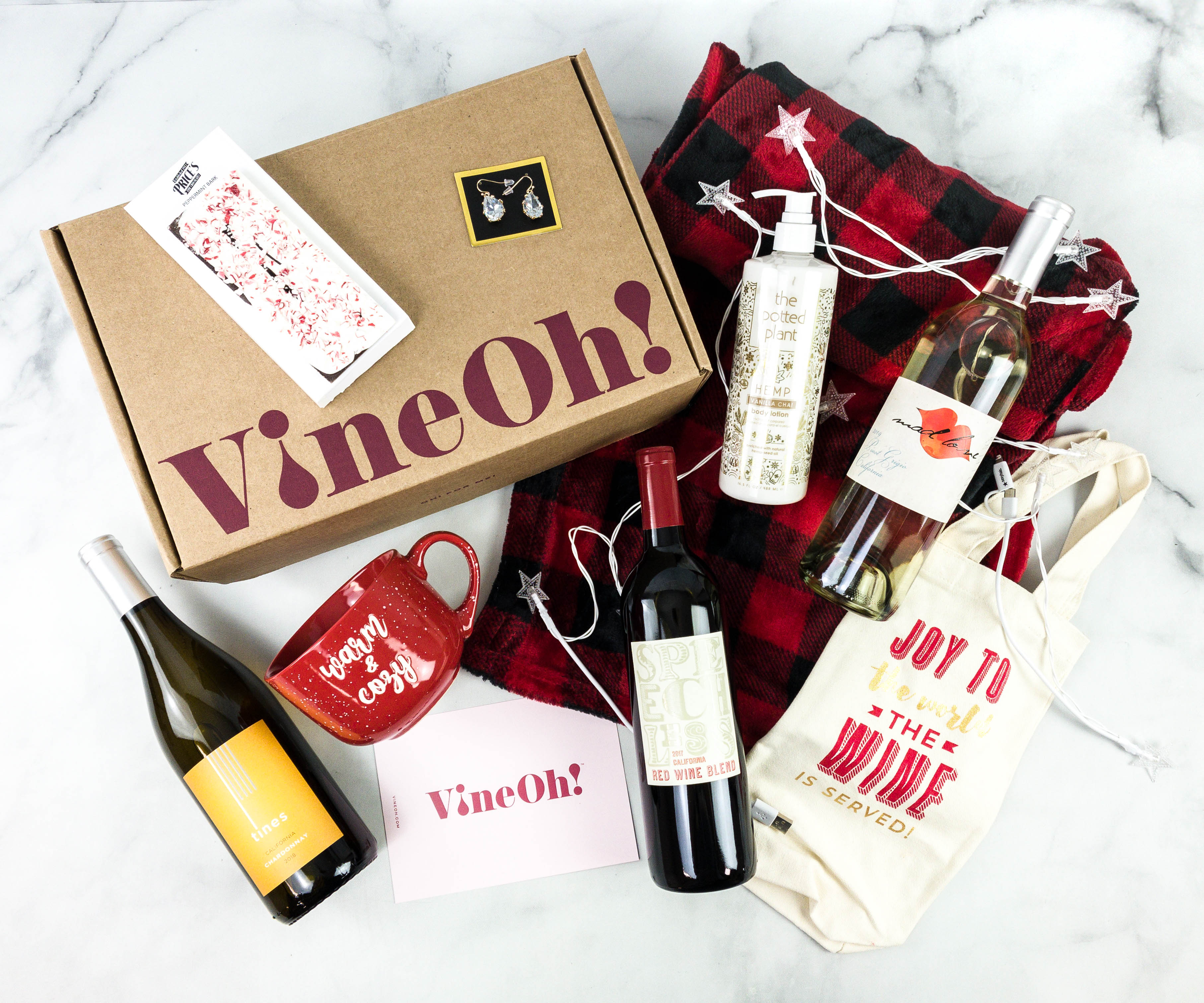 Everything in my box!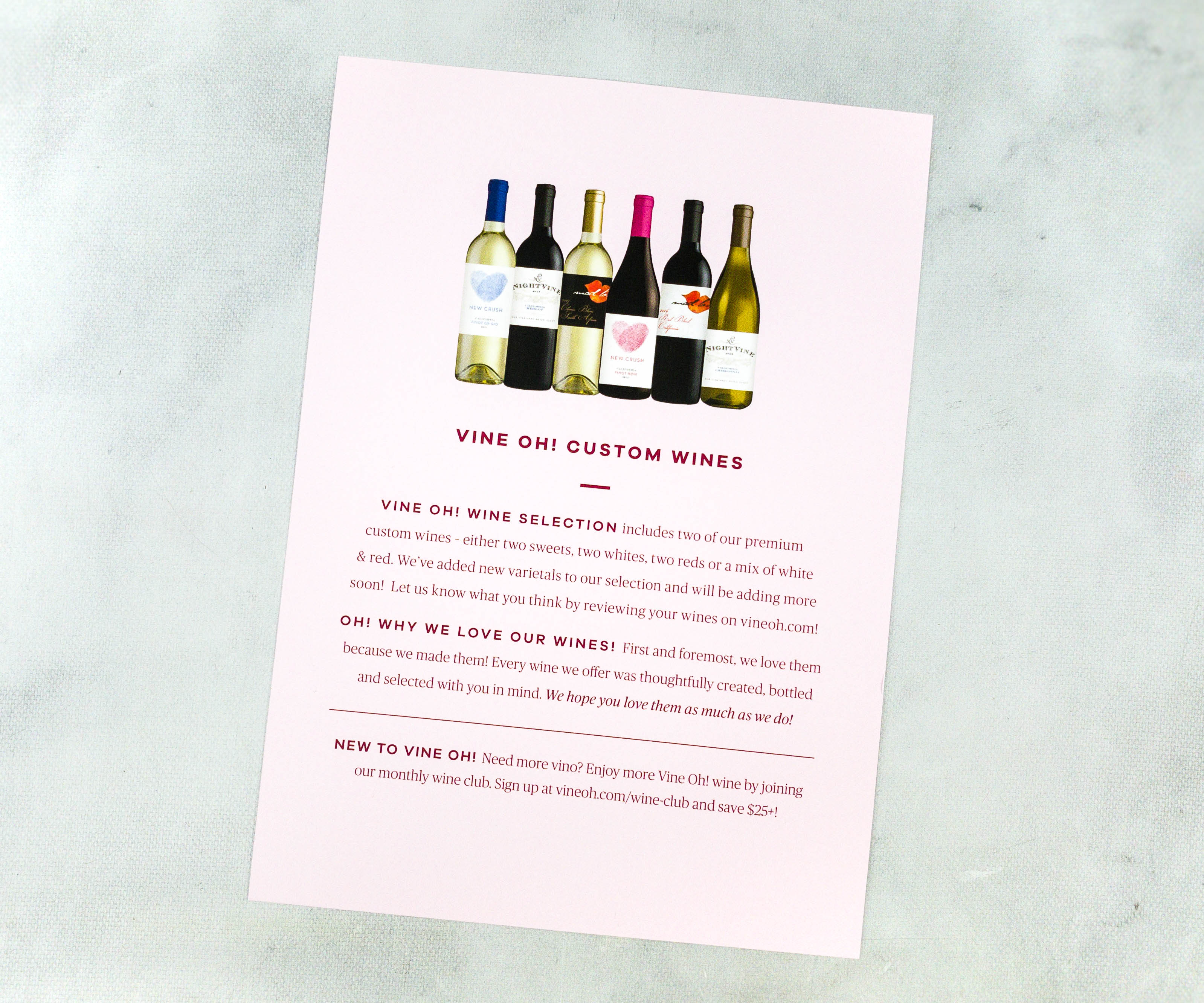 This card discusses Vine Oh! Custom Wines.
VINE OH! WINE SELECTION includes two of our premium custom wines – either two sweets, two whites, two reds or a mix of white &red. We've added to new varietals to our selection and will be adding more soon!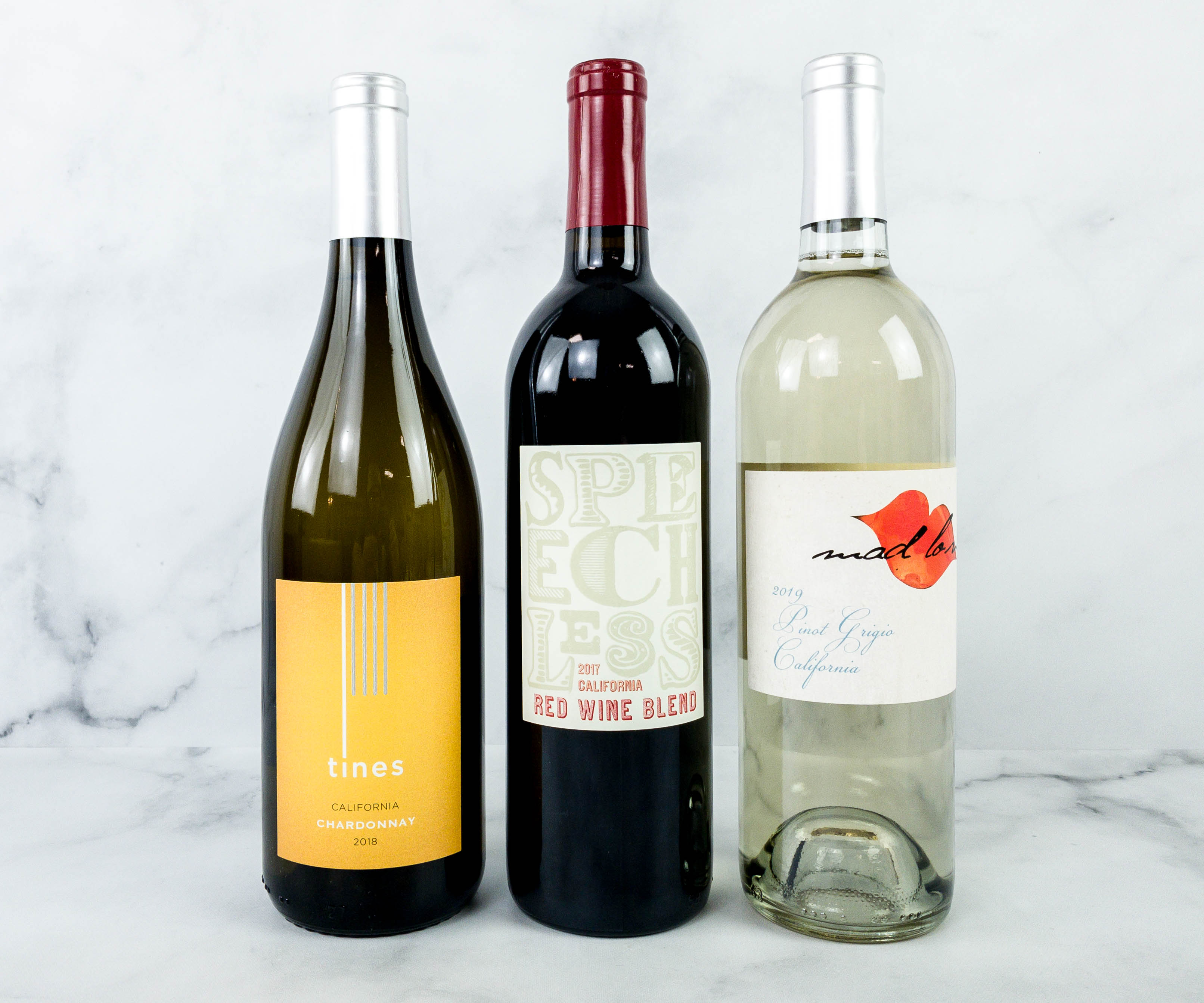 Here are the wines in this box! I'm excited to try them!
Tines California Chardonnay ($24) Sometimes, you just need an energizing wine after a long, tiring day and this one perfectly fits the bill.  It's a white wine dominated by notes of ripe apricot and sweet cream butter, with a delightful hint of caramel and brioche at the end.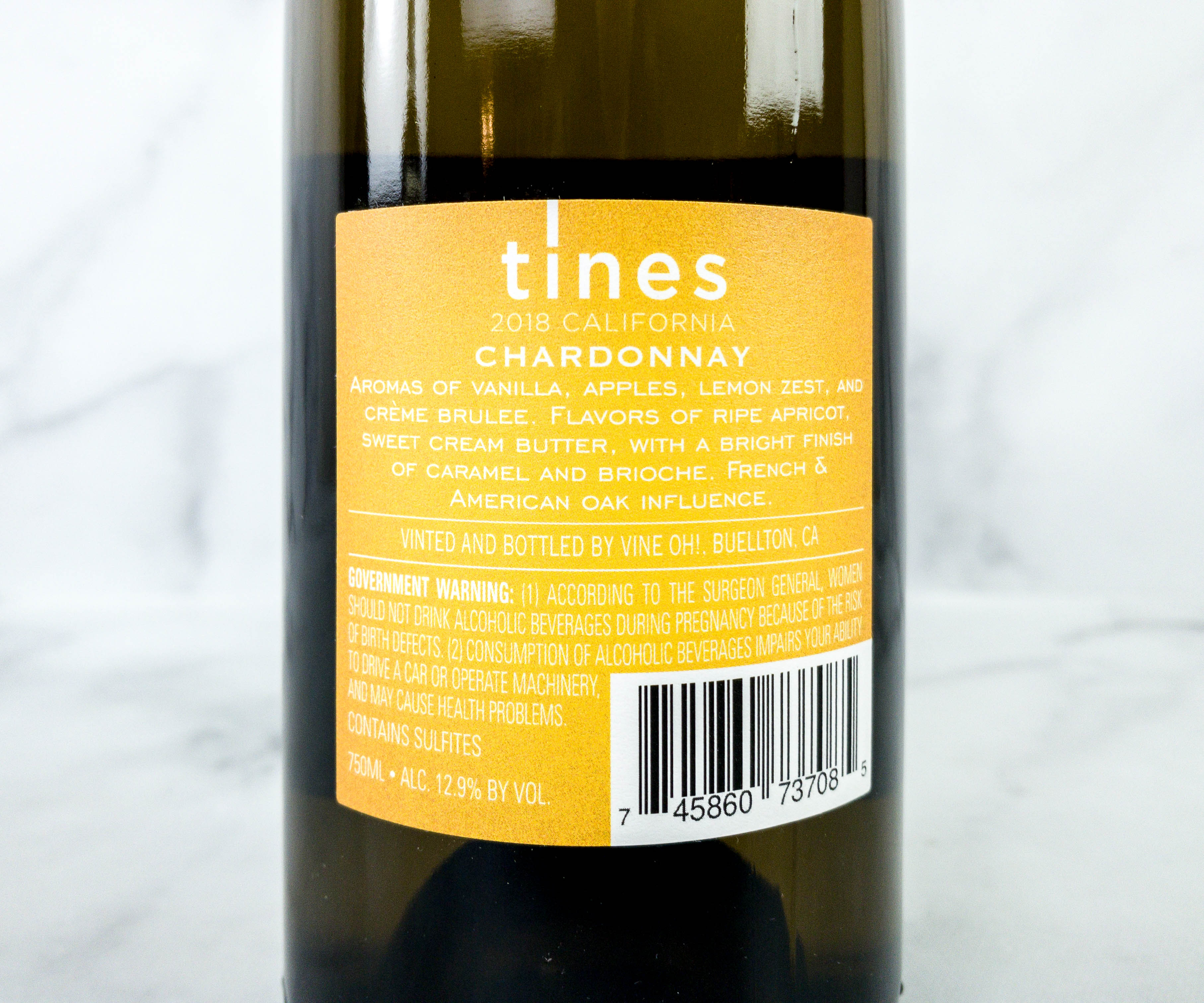 The superb quality of this Chardonnay provides for a wide range of food pairings, including shellfish, meaty fish, pasta, risotto, and more. Also, it wasn't dry as I expected, so I really liked it!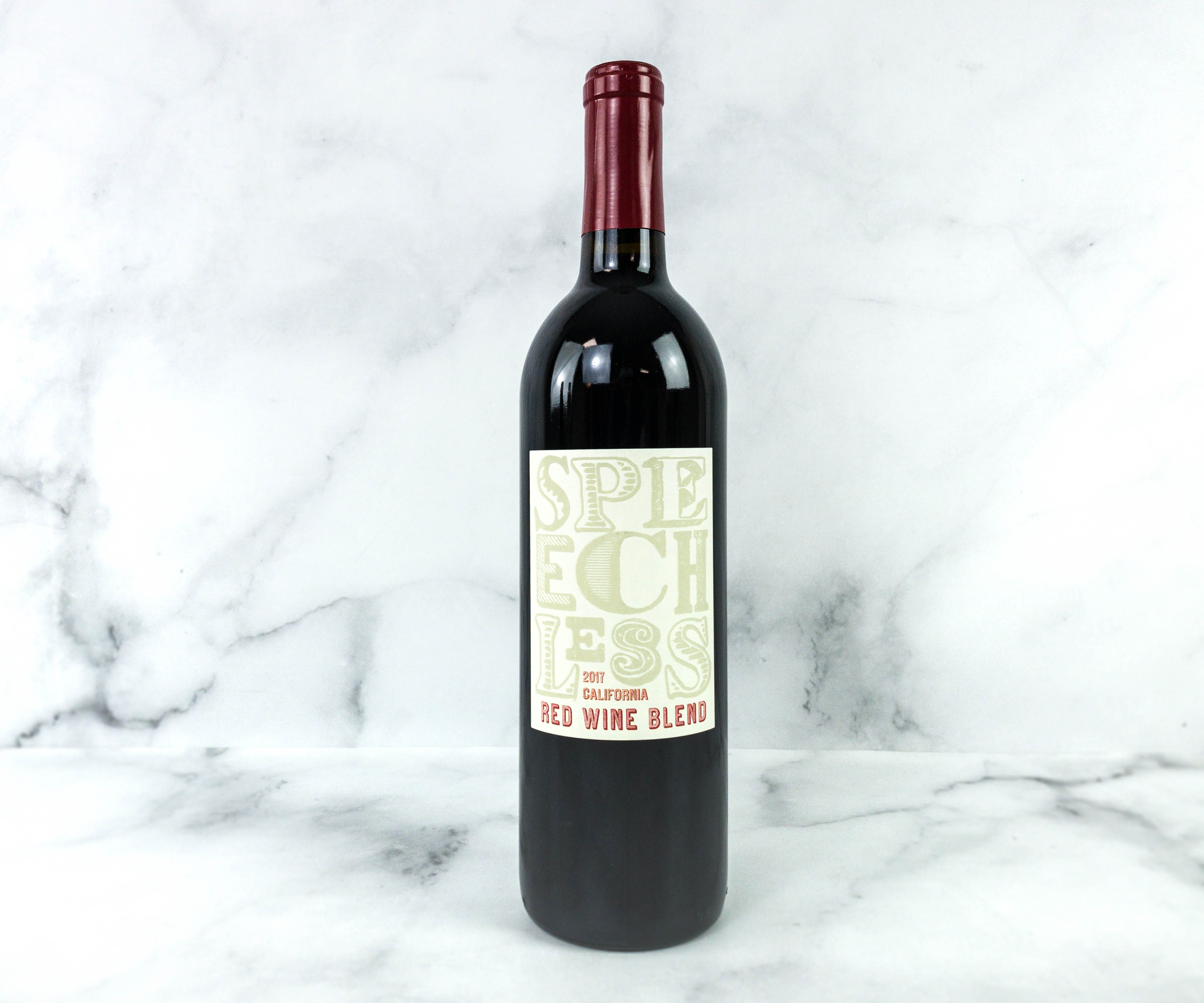 Speechless 2017 California Red Wine Blend ($24) For those looking for bold wine flavors, this California red wine is a good choice. It features oak tannins effortlessly surrounding the lingering fruit flavors of black cherry and boysenberry jam, and the finish is subtly sweet!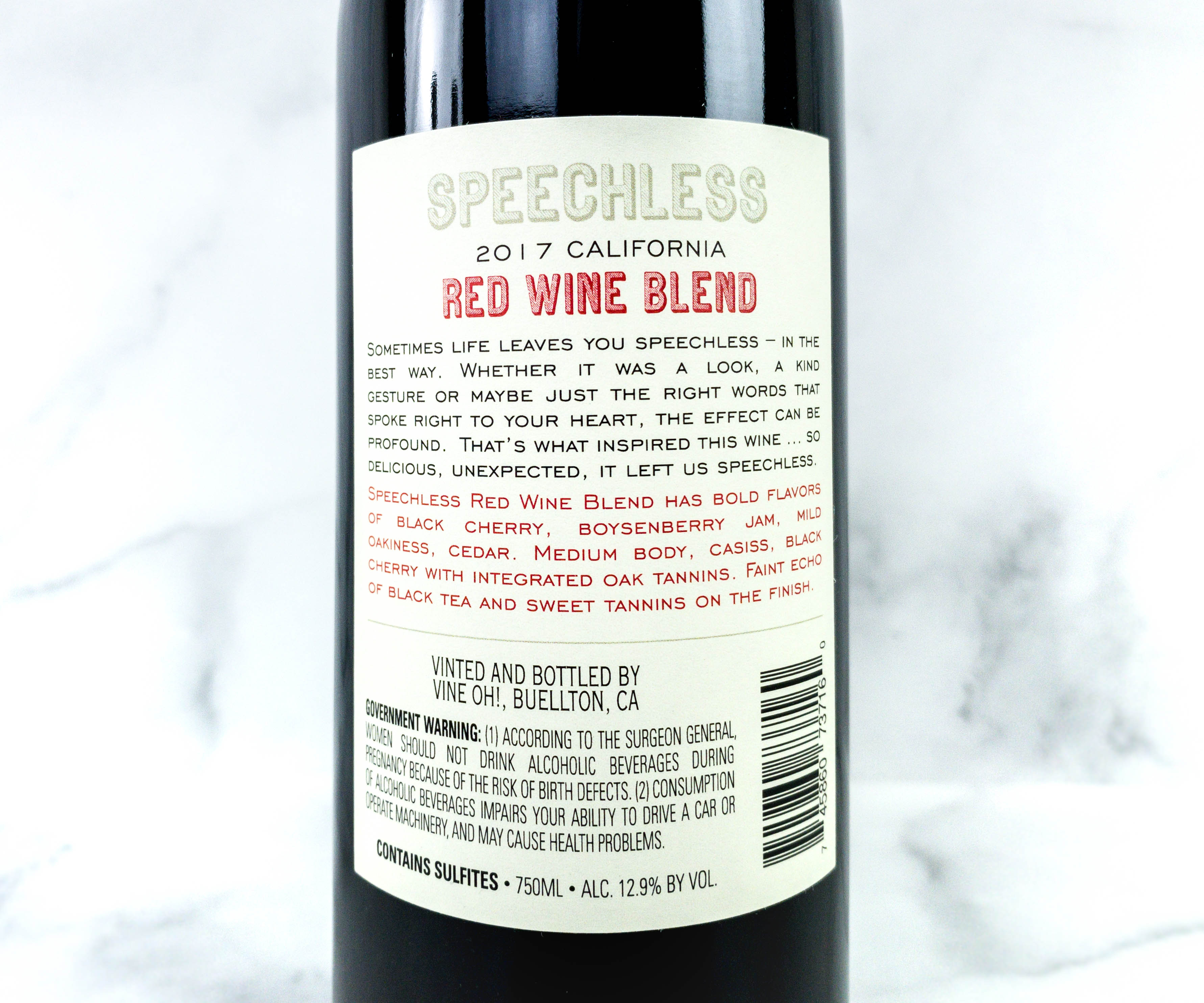 This delicious, medium-bodied wine calls for a steak dish!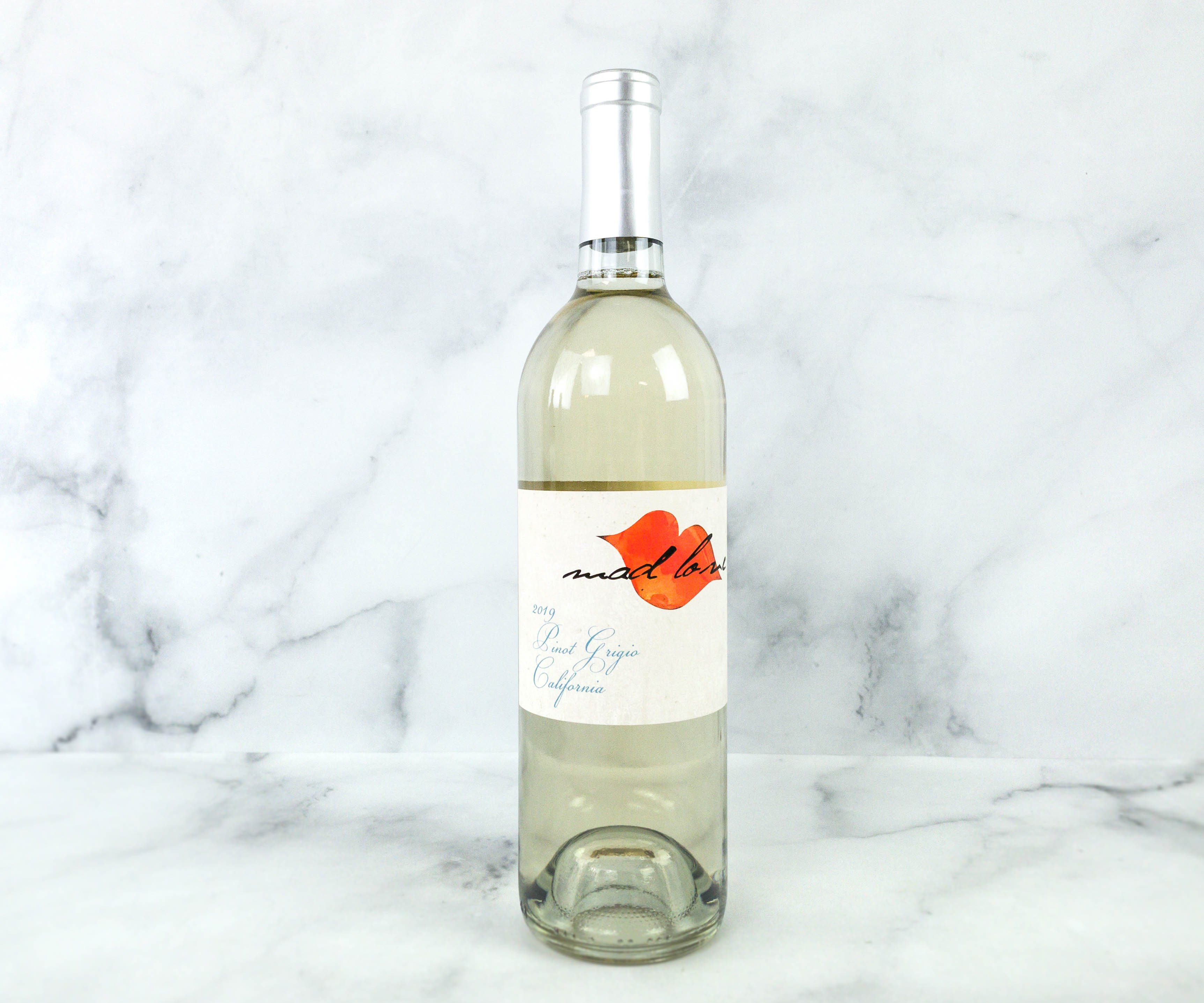 Mad Love 2019 Pinot Grigio California ($24) The third bottle is a Pinot Grigio that offers the perfect symphony of fruity flavors in each sip. It has notes of casaba melon and citrus zest, tied up wonderfully with a hint of creme fraiche!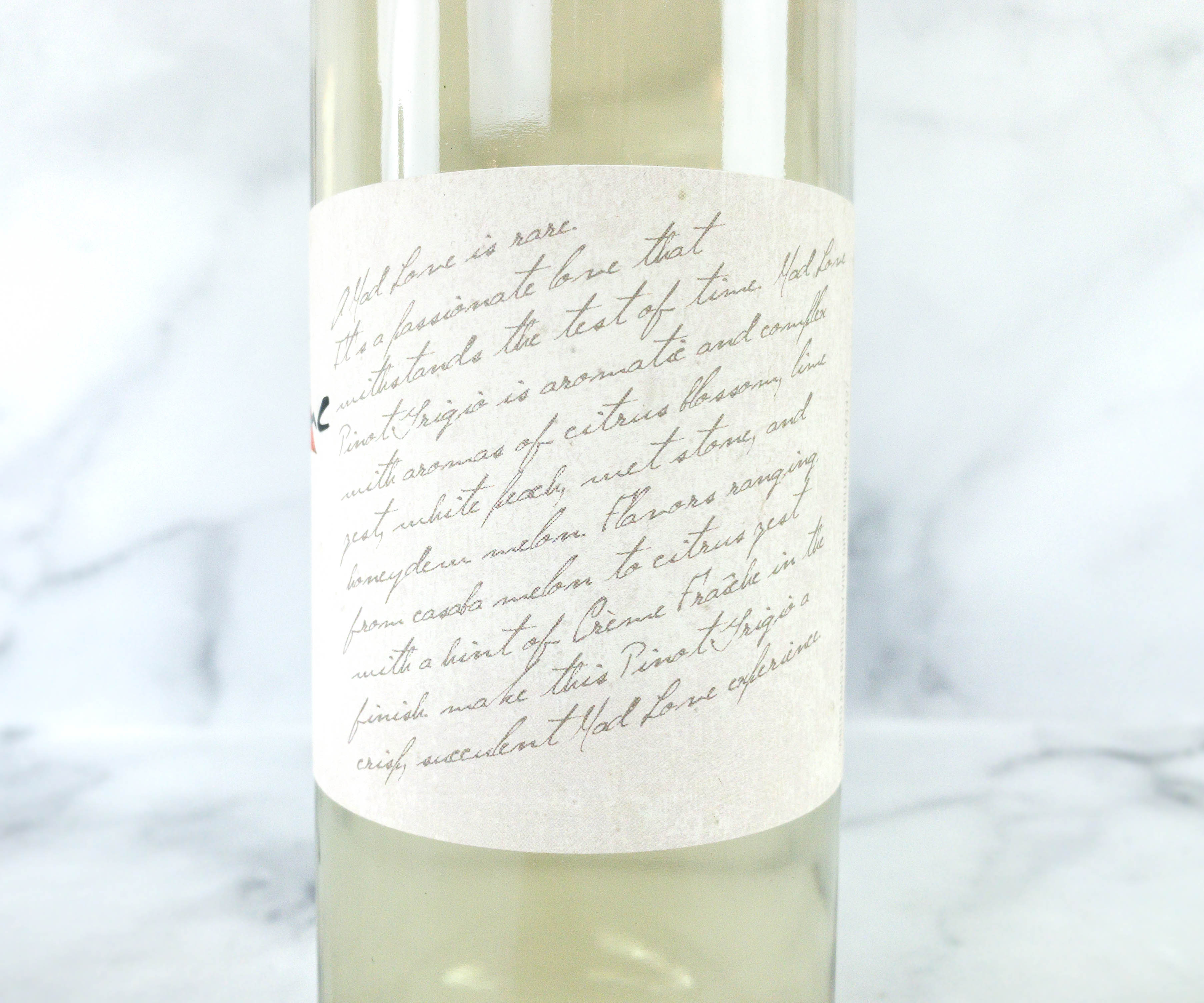 I'm thinking of pairing this with a light pasta sauce, but it also goes well with fried fish and vegetables!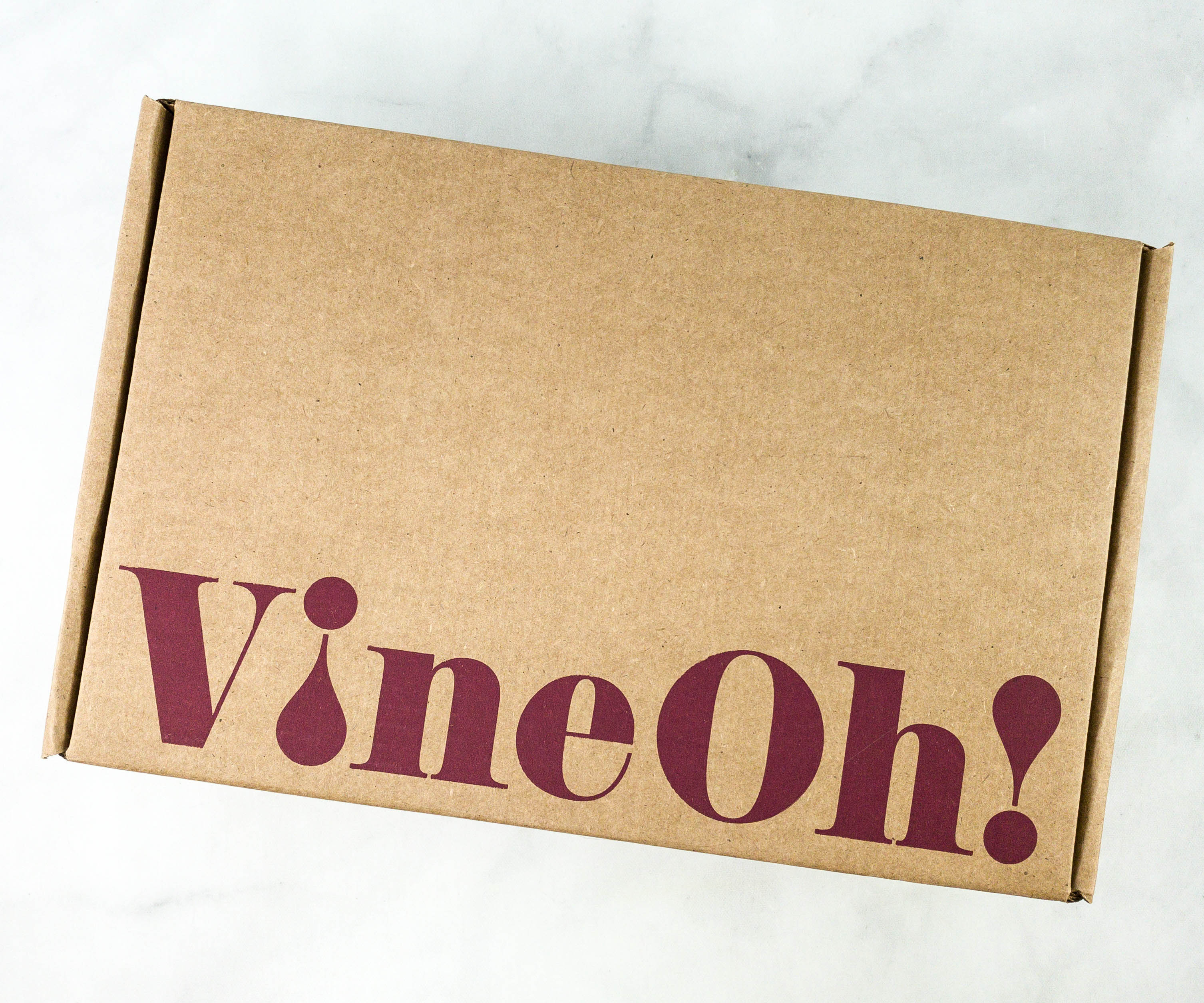 Now, we move on to the goodies included with the wine selection!
I'm so excited to dig in!
Price's Fine Chocolates Peppermint Bark ($5) Every box includes a chocolate that you can pair with wine and this time it's a pack of peppermint bark!
Now, it definitely feels like the holidays are near because there's peppermint bark. It's secured in its own box and also packed in plastic.
It's made with dark chocolate, ground peppermint, and peppermint oil. The nutrition facts are also stated at the back of the box.
I love the generous serving of ground peppermint on top of the chocolate bar!
It's smooth and creamy, and the minty taste is just right. I think it's at par with my favorite brand of peppermint bark!
The bar can be divided into 12 rectangular pieces. It's perfect if you want to share the treat or you simply want to savor it little by little.
Sexy Hair Holiday Light Up Charger ($12) This charger hits two birds with one stone because aside from juicing up your device, it also serves as a festive holiday decor!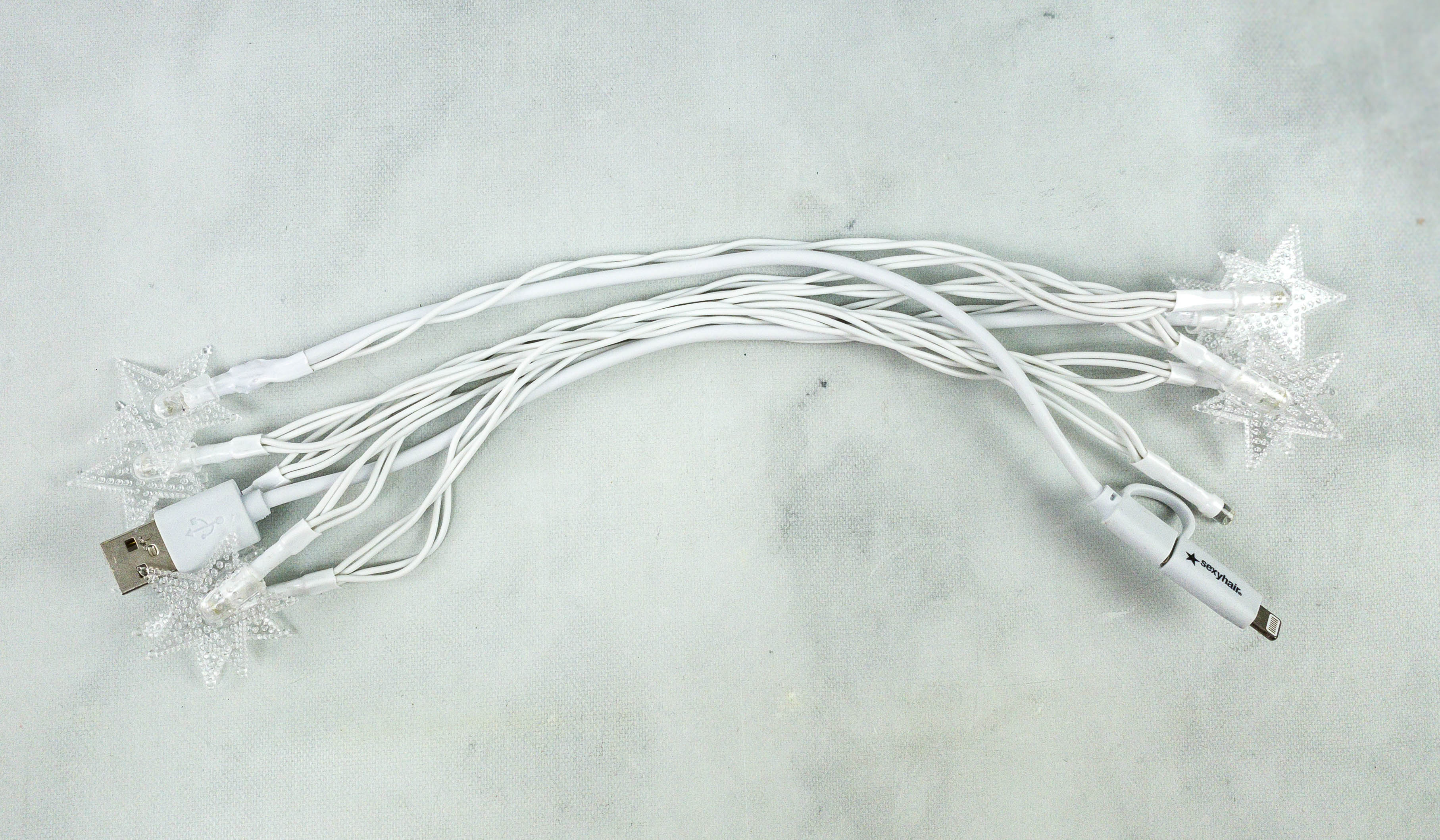 It's long enough to light up a small table!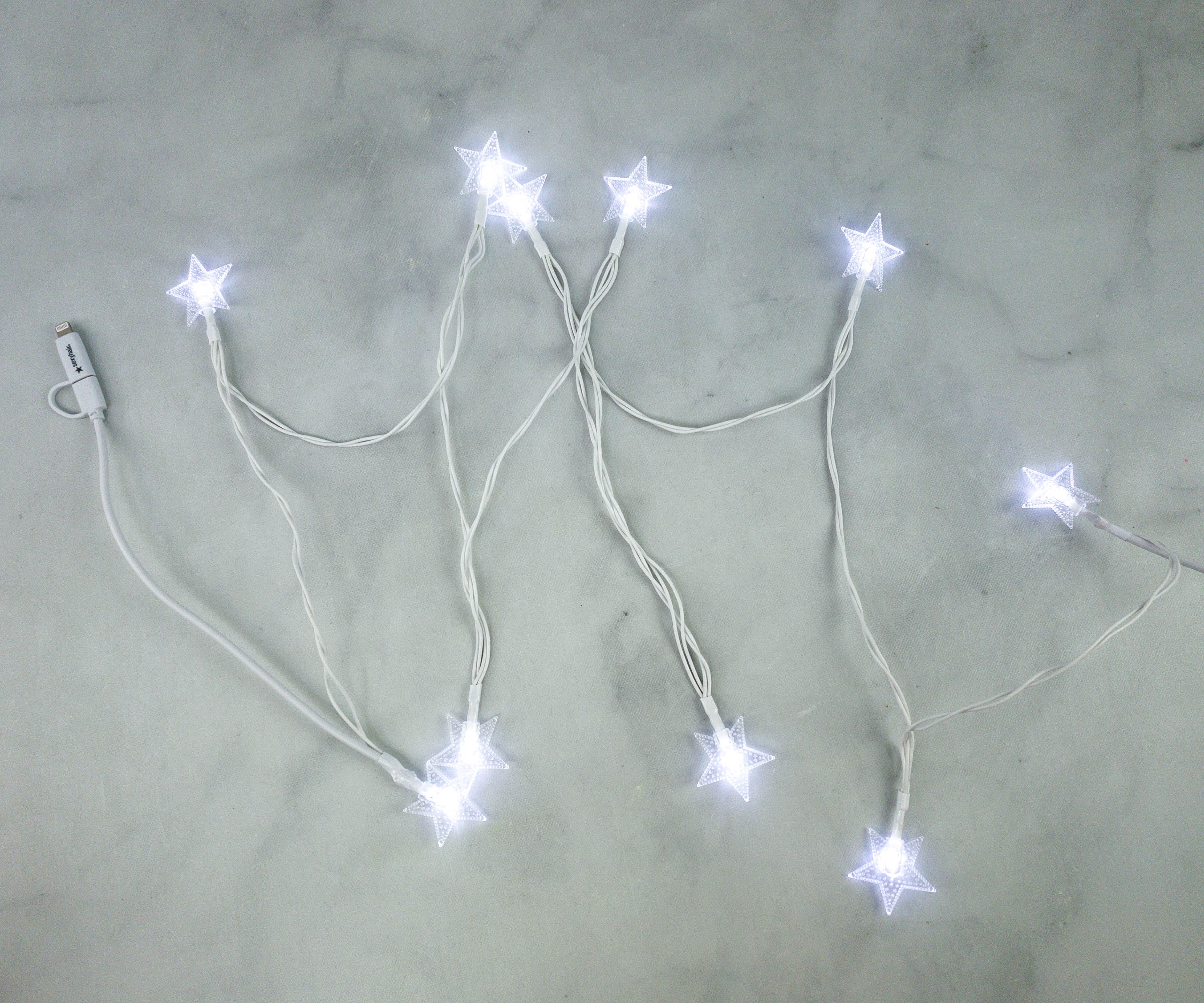 Look at those stars! They're so pretty when lit up.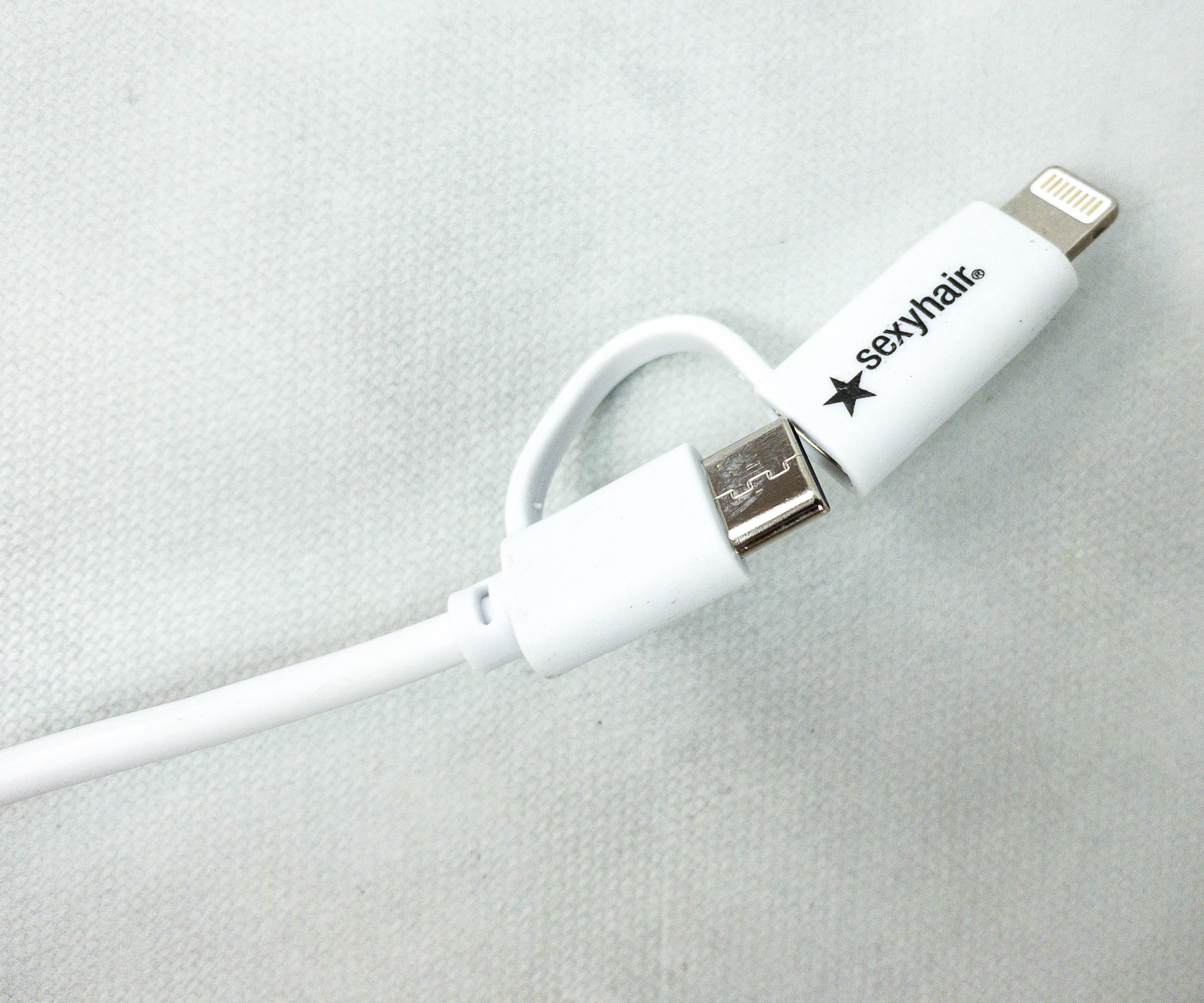 What's great is that this charger can be used whether for Apple or Android devices!
Willow Collective Mug ($15) This is a big ceramic mug perfect for curling up with a warm beverage during winter. It can accommodate up to 18 oz of liquid!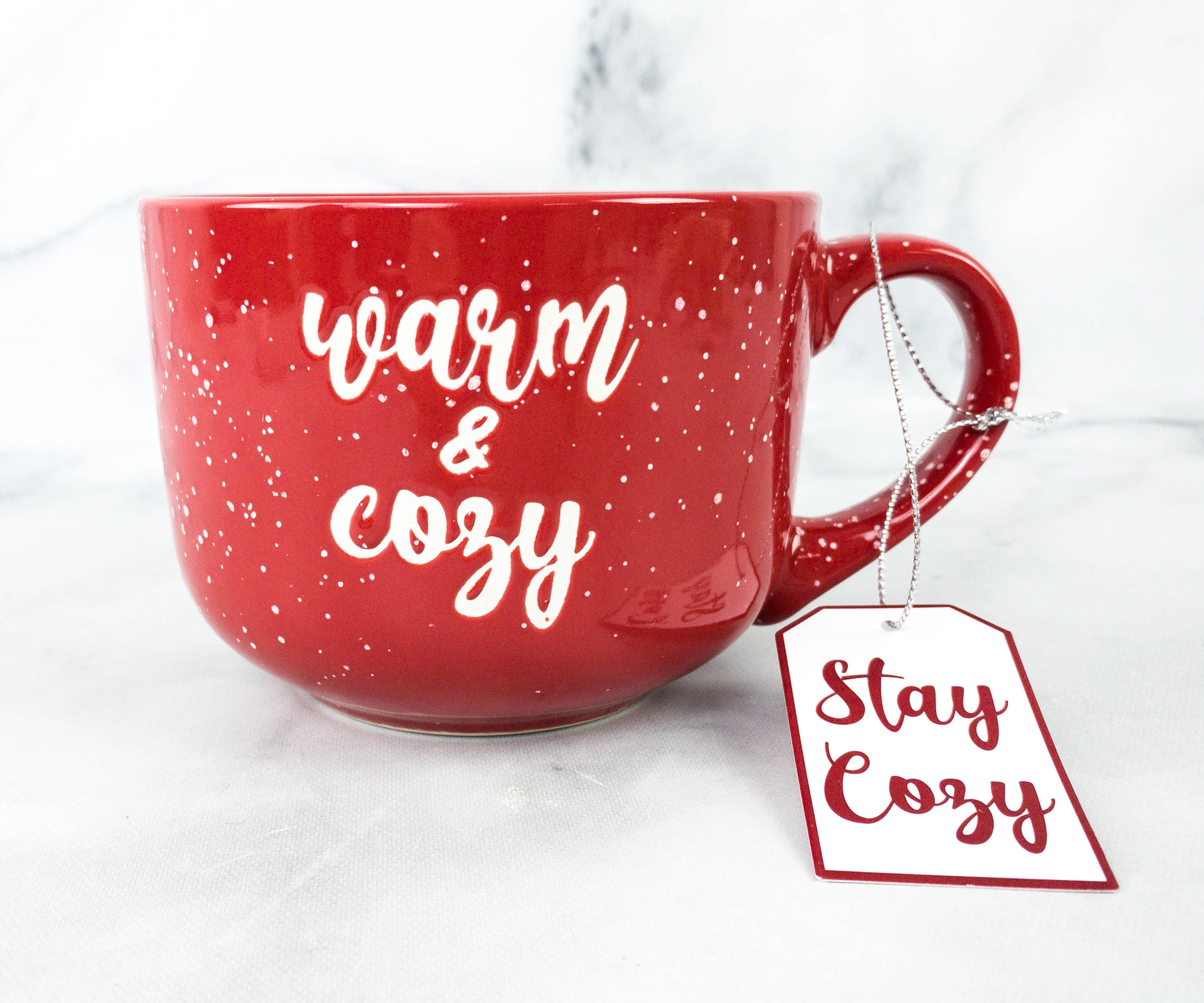 I love the mug's bright red color and the cursive font that says "warm & cozy". It's microwave-safe and dishwasher-safe as well!
The Potted Plant Vanilla Chai Body Lotion ($23) Here's a treat for the skin, a bottle of body lotion infused with vanilla chai that leaves a pleasant, lingering scent.
It contains natural hemp seed oil that provides moisture and keeps the skin smooth and supple. The formula is vegan and cruelty-free, and it's also free from gluten, sulfate, paraben, and phthalates. Talk about clean beauty! And it just smells so good, like frosting!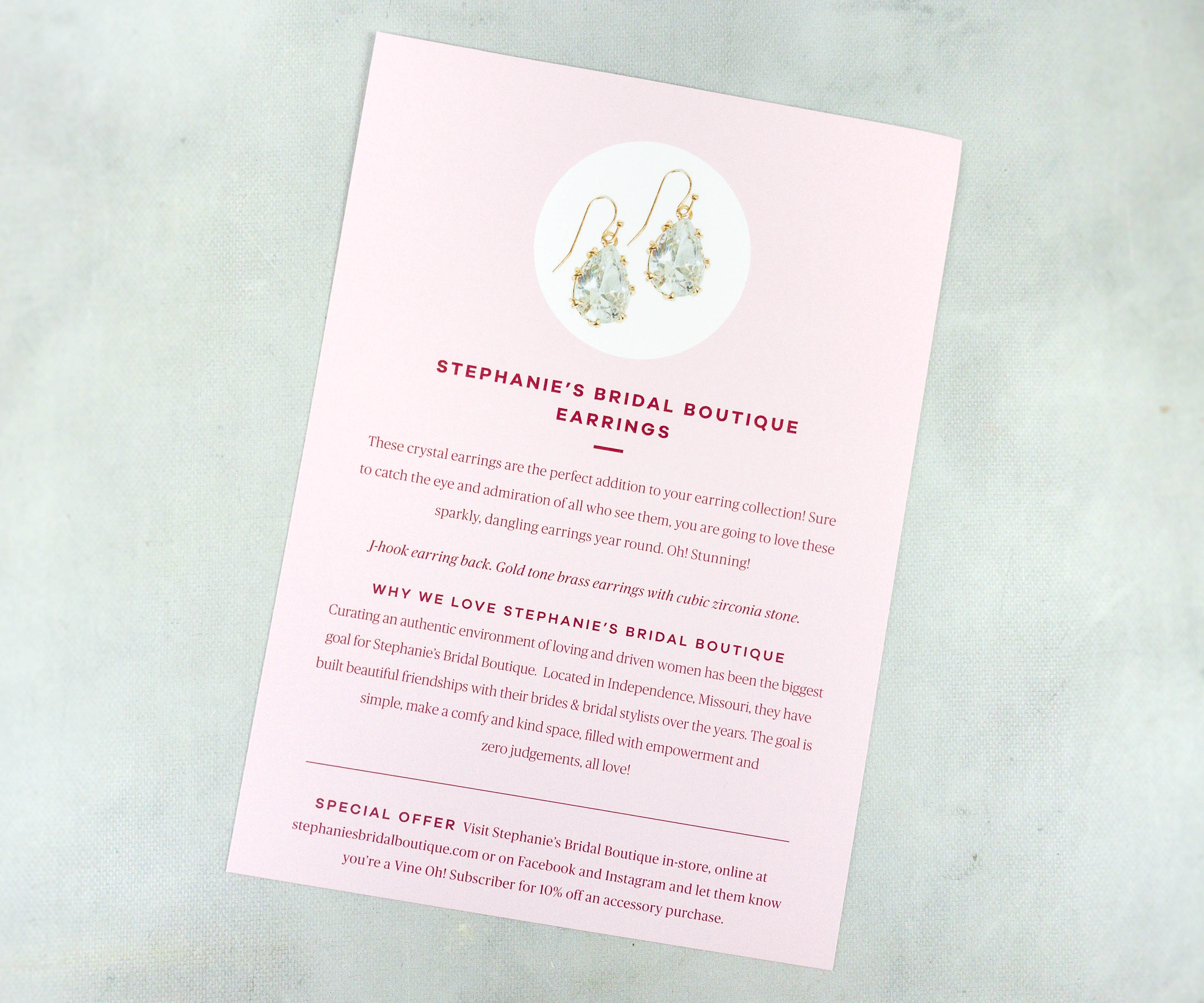 Stephanie's Bridal Boutique Earrings ($25) They also threw in an accessory that I can wear any season, and it's a pair of gold tone brass earrings with cubic zirconia stone!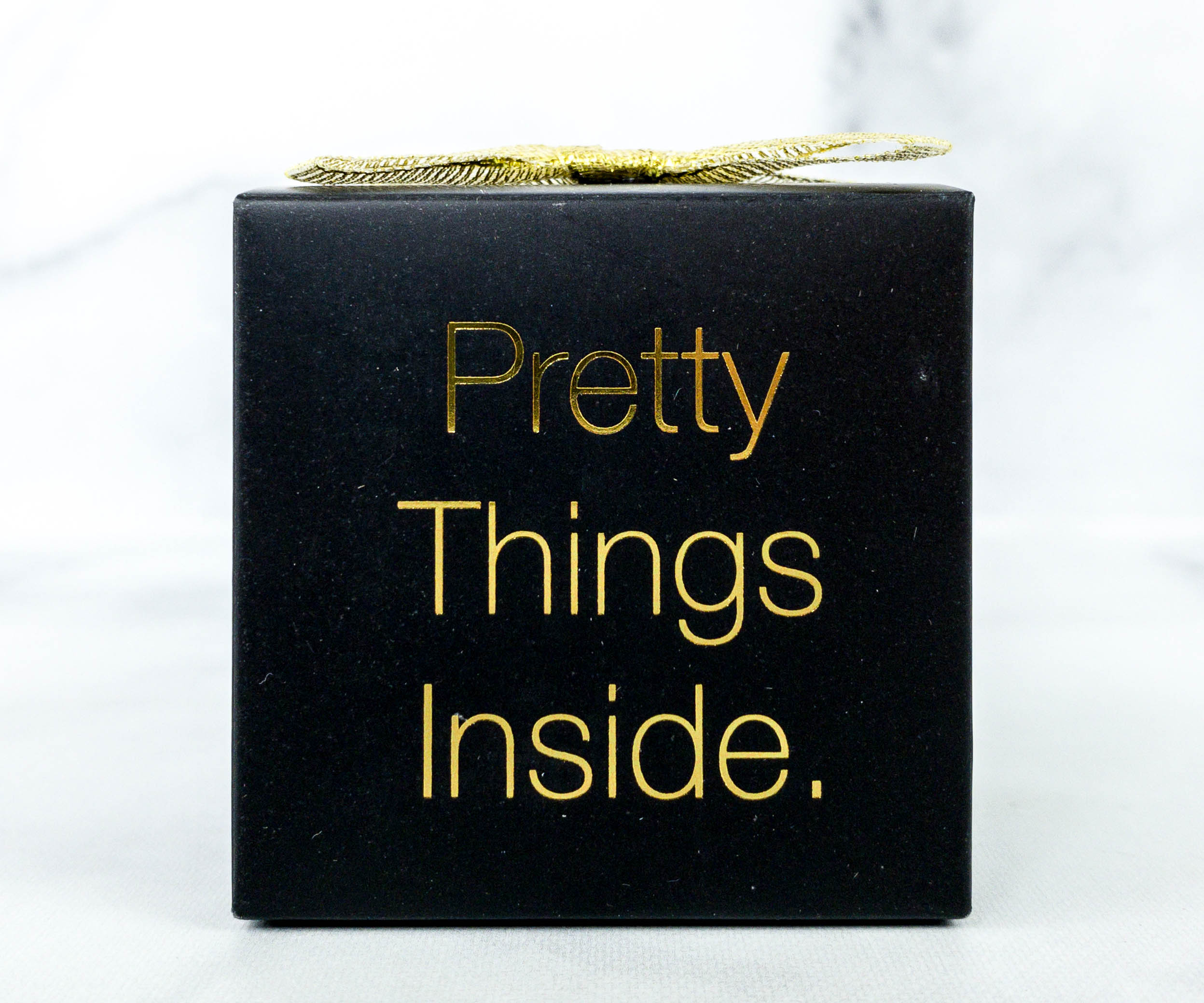 The earrings arrived in a nice black box with a gold ribbon on top and a text that says "Pretty Things Inside."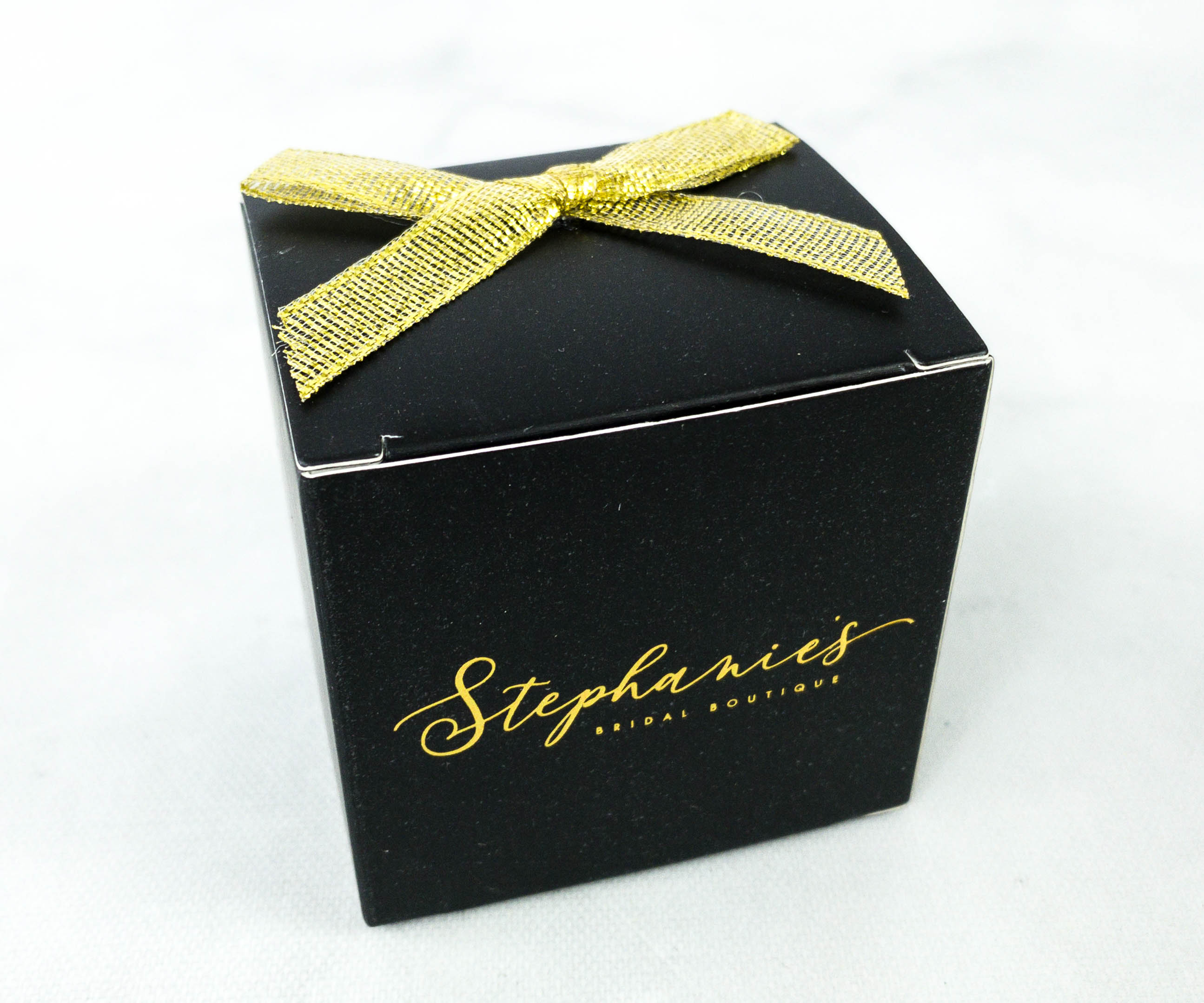 On the other side of the box is the brand logo, also in gold foil.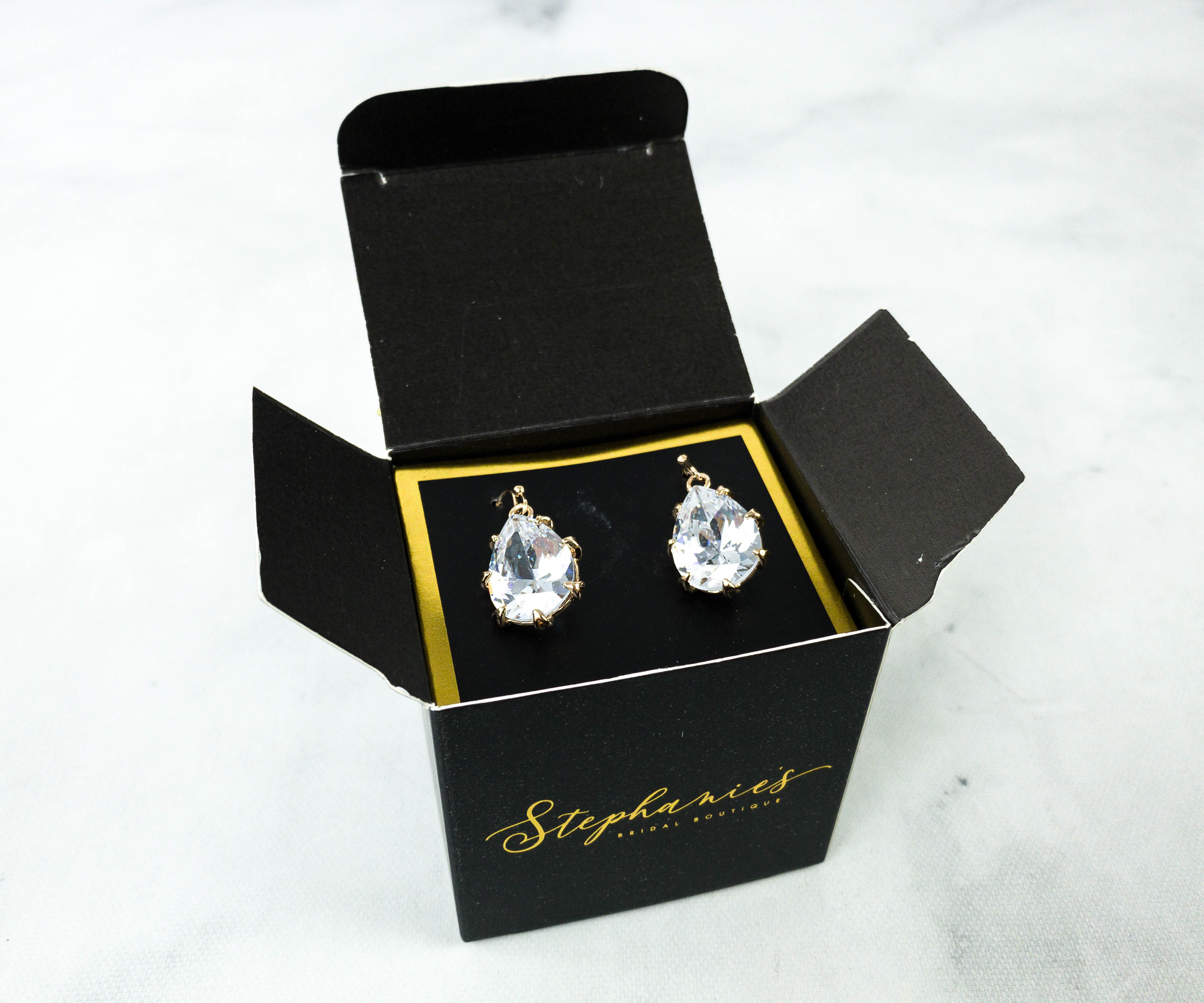 The earrings were also nestled on a custom card packaging inside the box.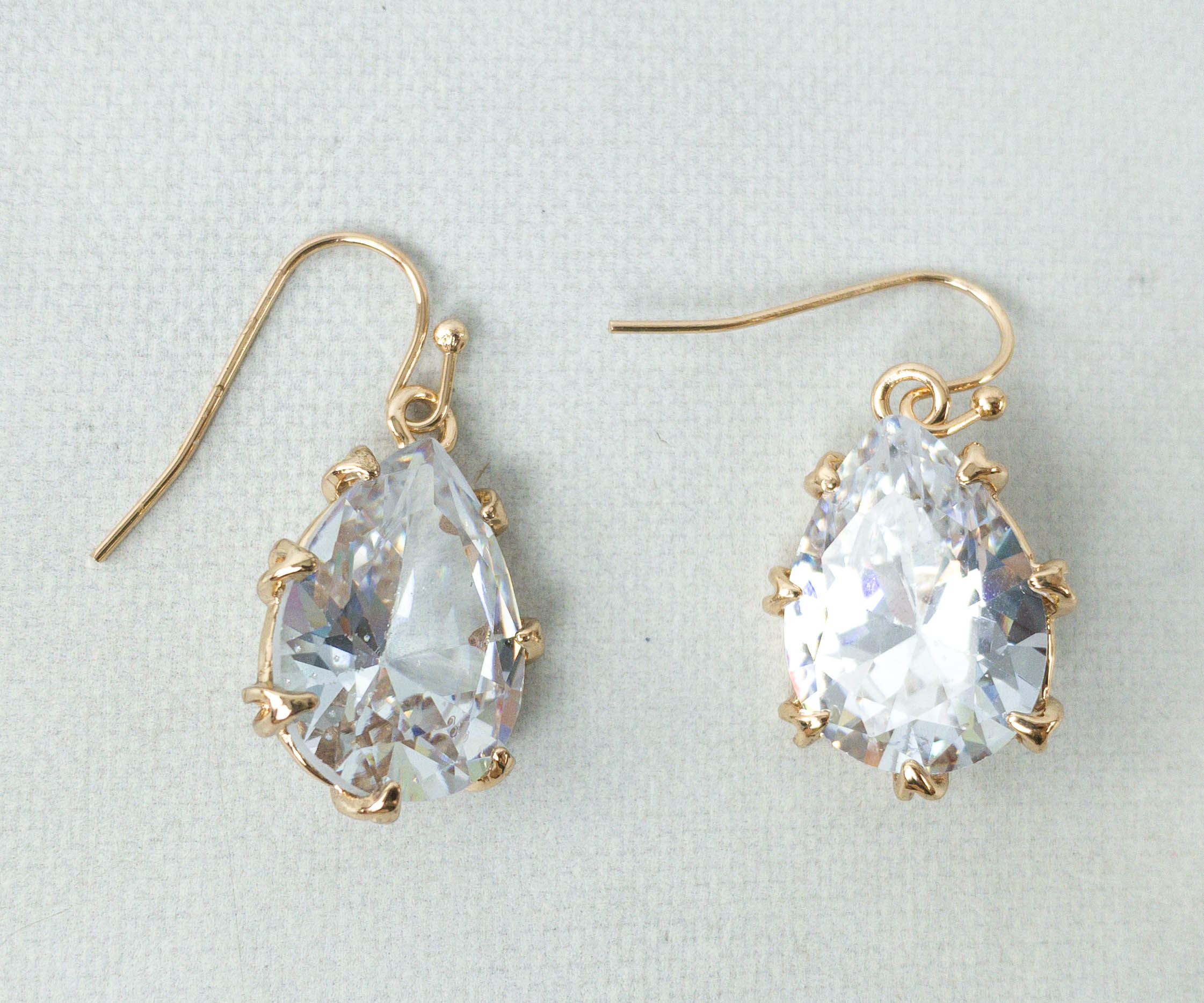 These dangling earrings are gorgeous. The cubic zirconia stones shine beautifully, especially when hit by light. This is perfect to wear on any occasion that requires you to be a bit more glamorous than the usual!
Willow Collective Plaid Throw ($30) Here's another item to keep me cozy this winter, a full-sized plaid throw!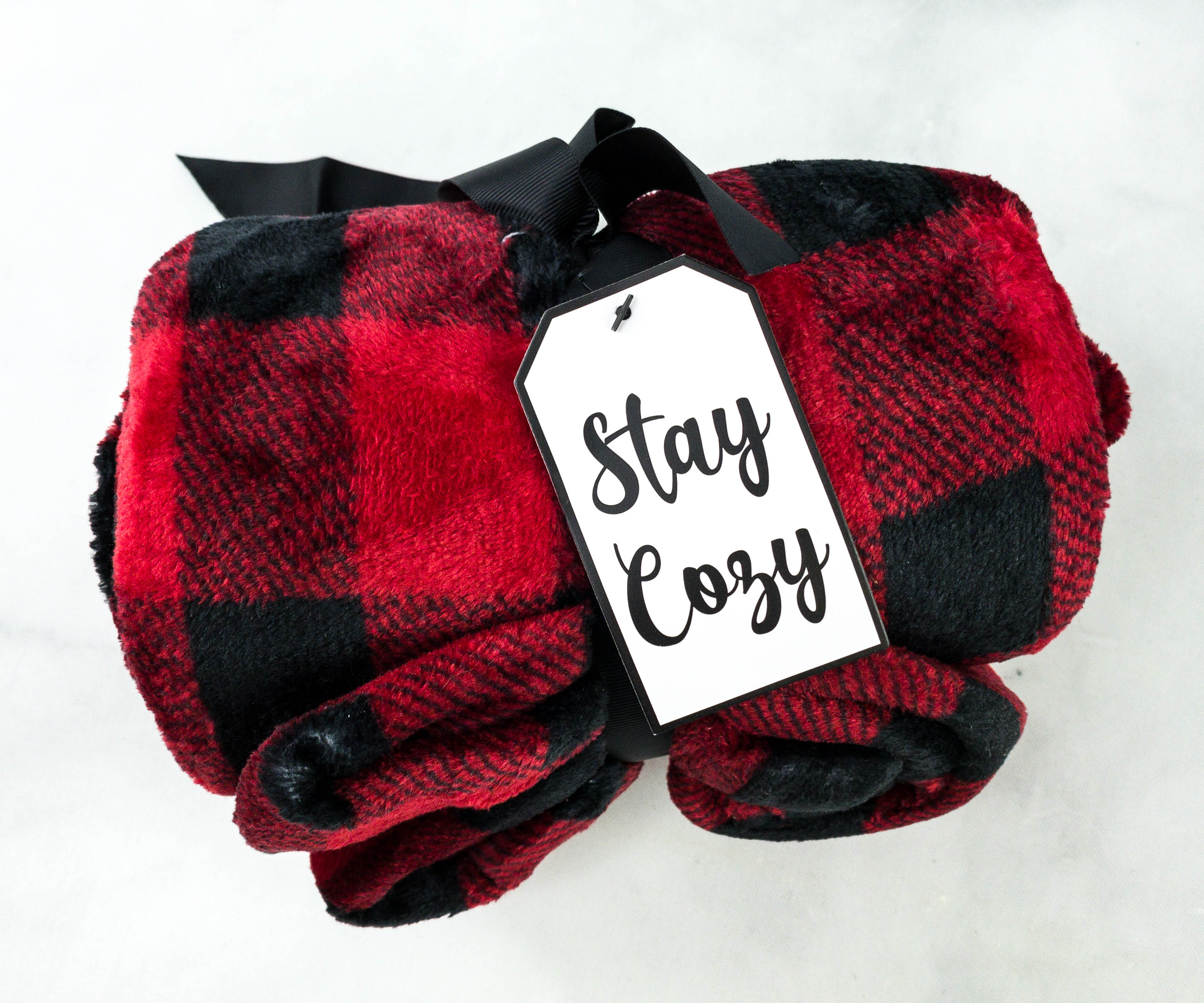 It can be added to your bed for an extra layer of warmth or even as a decor on your table or couch!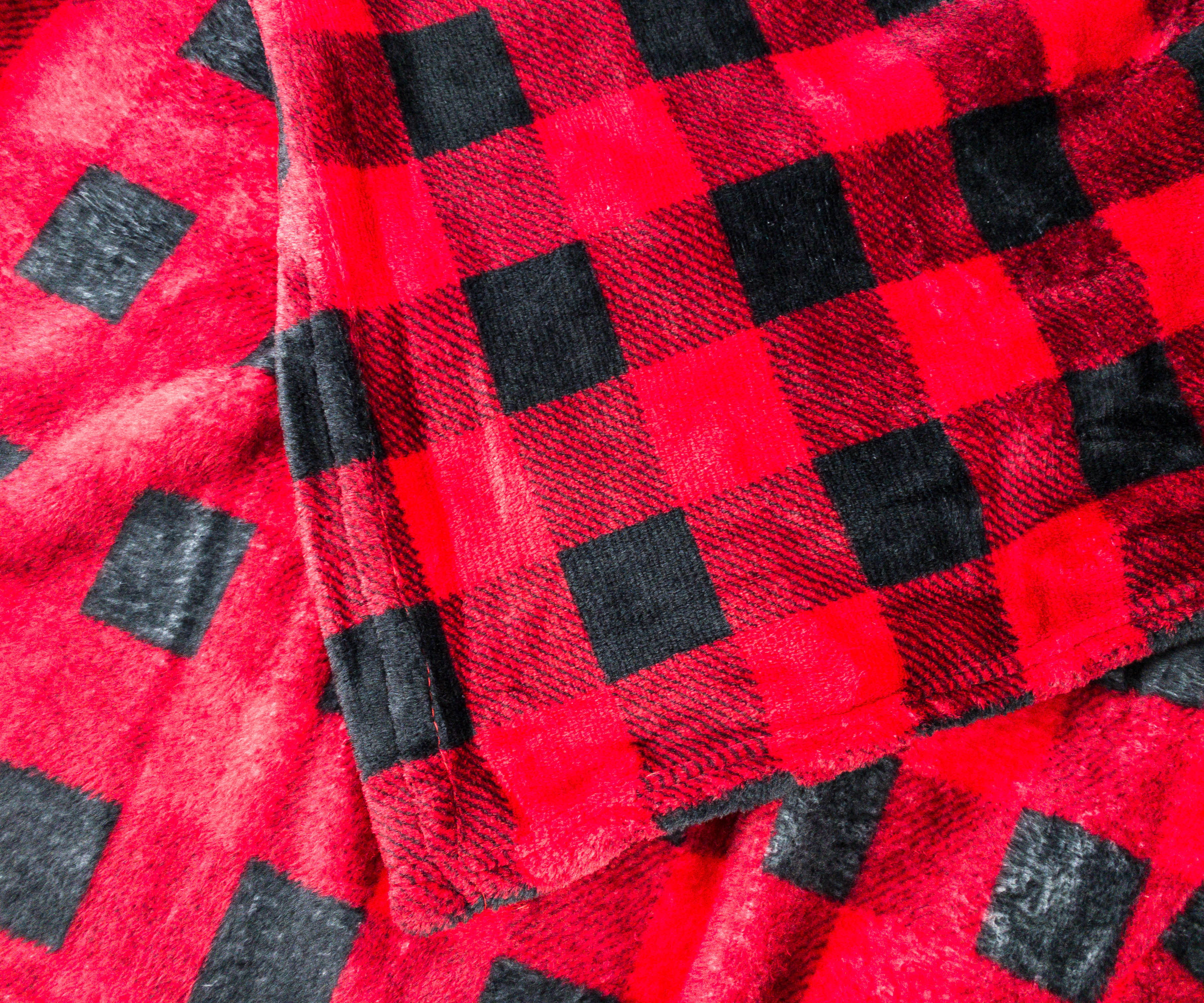 This throw is soft and light. I can already imagine myself curling up on my bed with this while reading a book!
Tote Bag. This white tote bag can fit a bottle of wine. It also makes a nice gift to a wine lover!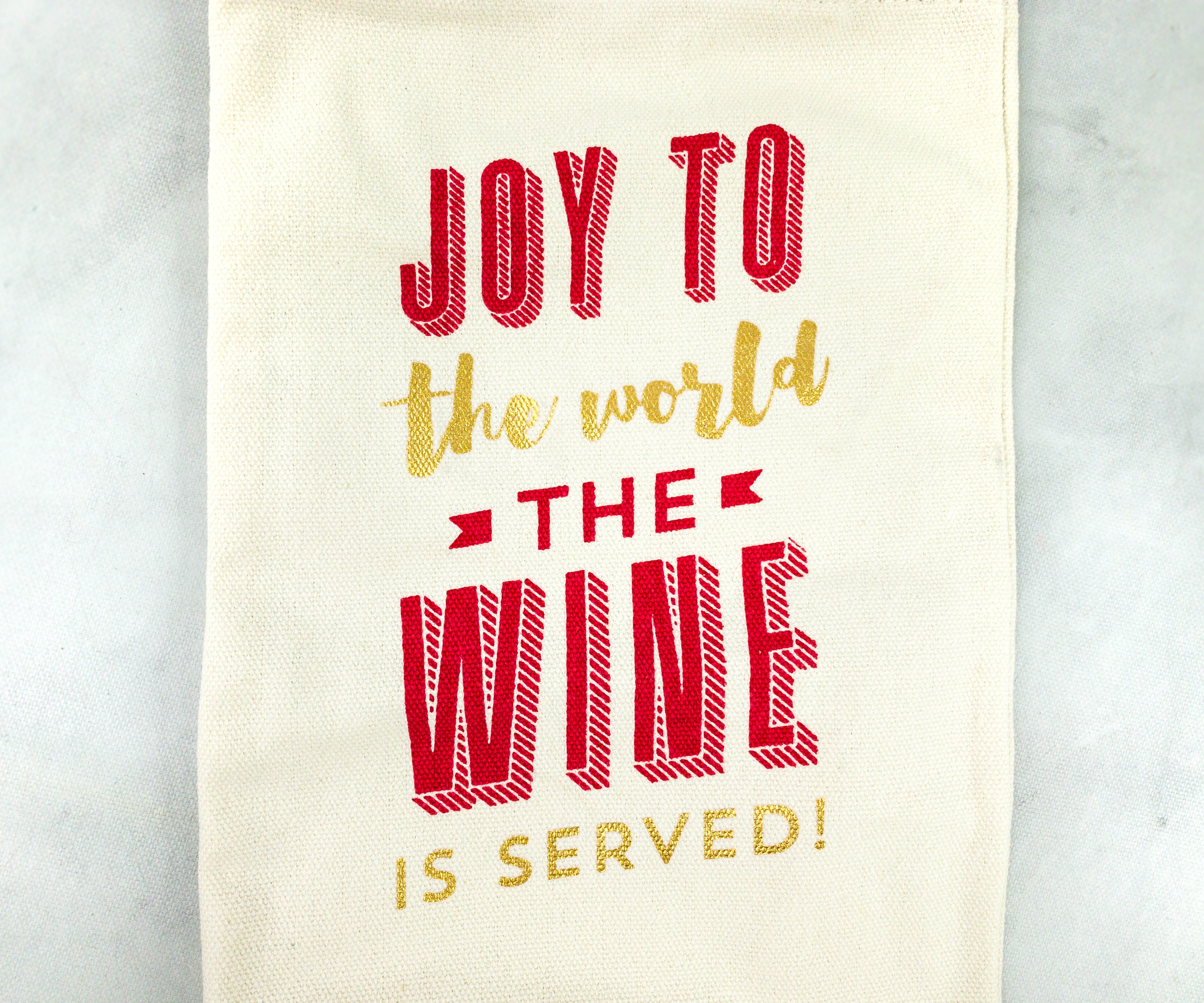 The bag is made with canvas and I just love the vibrant print on it. It says: "Joy to the world, the wine is served!"
Vine Oh is one of my most awaited boxes every quarter because they send great wines and fun lifestyle goodies. For the OH! HO HO! BOX, I received 2 white wines and 1 red wine. All of them taste great and I enjoyed pairing them with different kinds of food! Meanwhile, the lifestyle items fit the season well, especially the cozy blanket and the big mug. I also appreciate that they include a treat in every box which I can either pair with wine or enjoy on its own. Every bite of the peppermint bark is heavenly, and it made me feel like the holidays are really near. They killed it with this curation once again! This subscription really makes a nice seasonal gift for any woman, especially for a wine lover like me!
What did you think of Vine Oh?