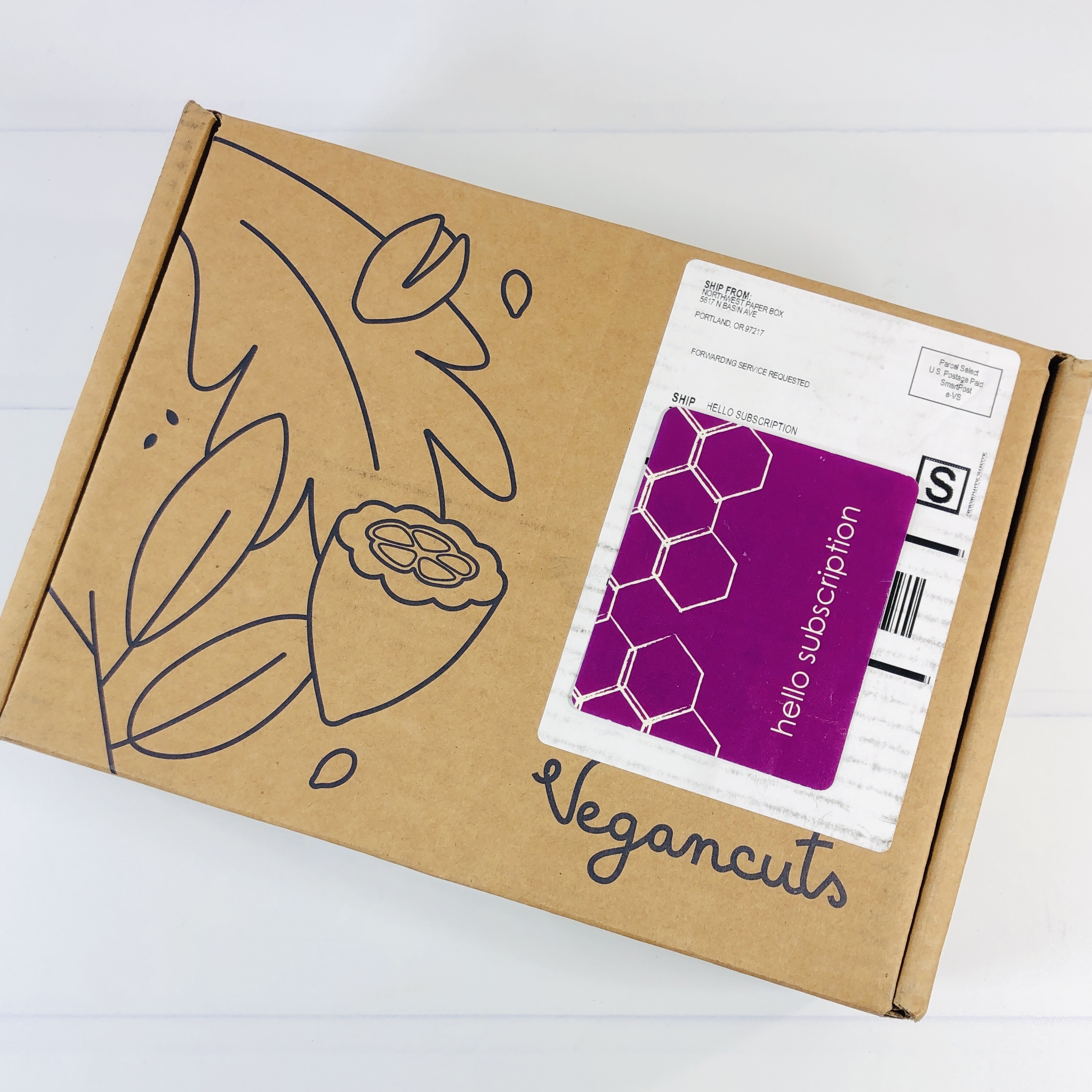 Vegancuts Snack Box is a monthly vegan food subscription that delivers 10 or more organic and vegan treats each month. Snacks can include a pantry item or drink and most snacks are gluten-free. Each subscription box costs $24.95 monthly, or save a bit with a longer pre-paid term.
From vegan mac and cheese and delicious vegan chocolate, to avocado chips, hummus crackers and superfood smoothies, the Vegancuts Snack Box is your monthly delivery of the best vegan snacks and meal items, and drinks on the market. Open the door to at least 10 sweet & savory vegan snacks to make vegan living easier than ever before.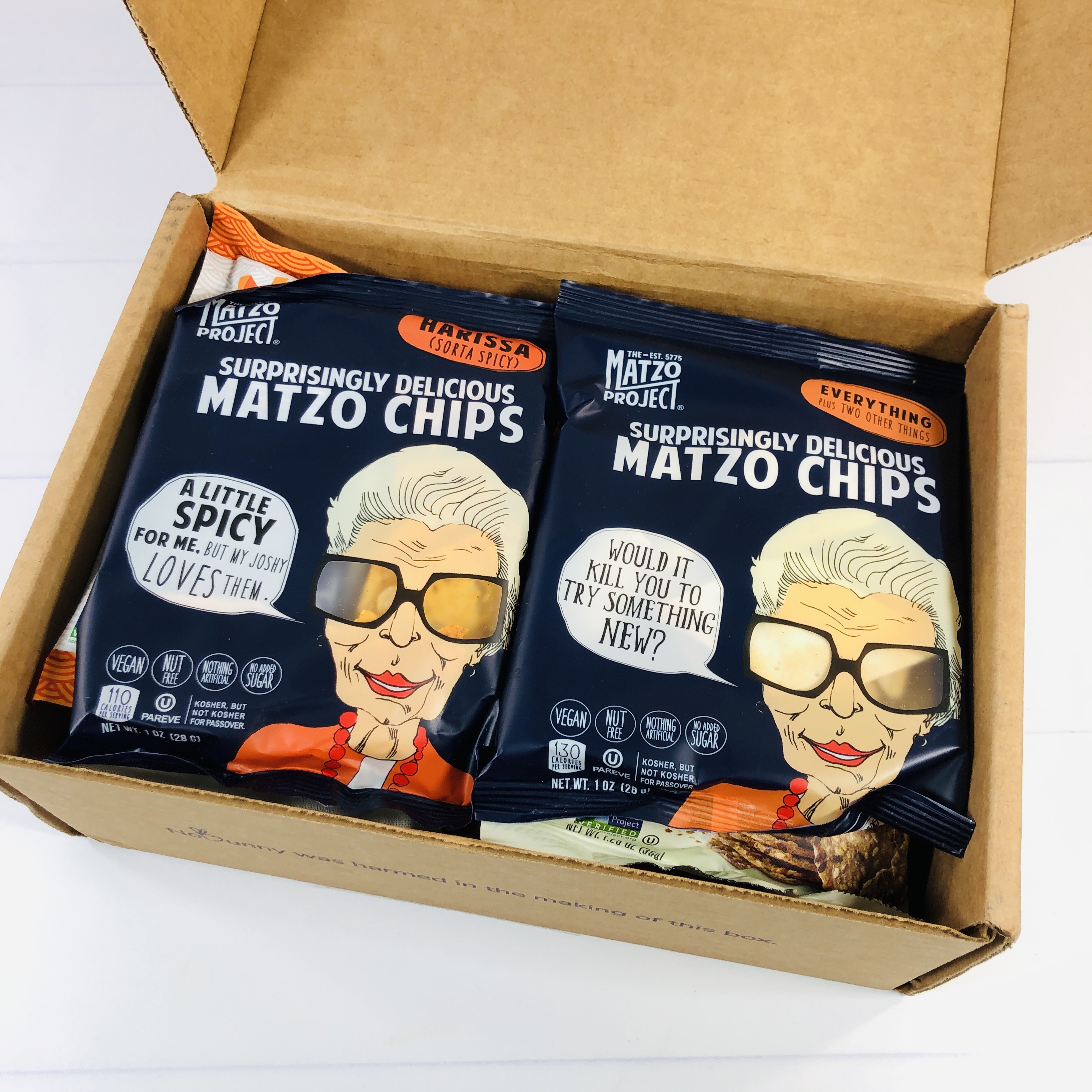 Oh my gosh, I see someone looking back at me!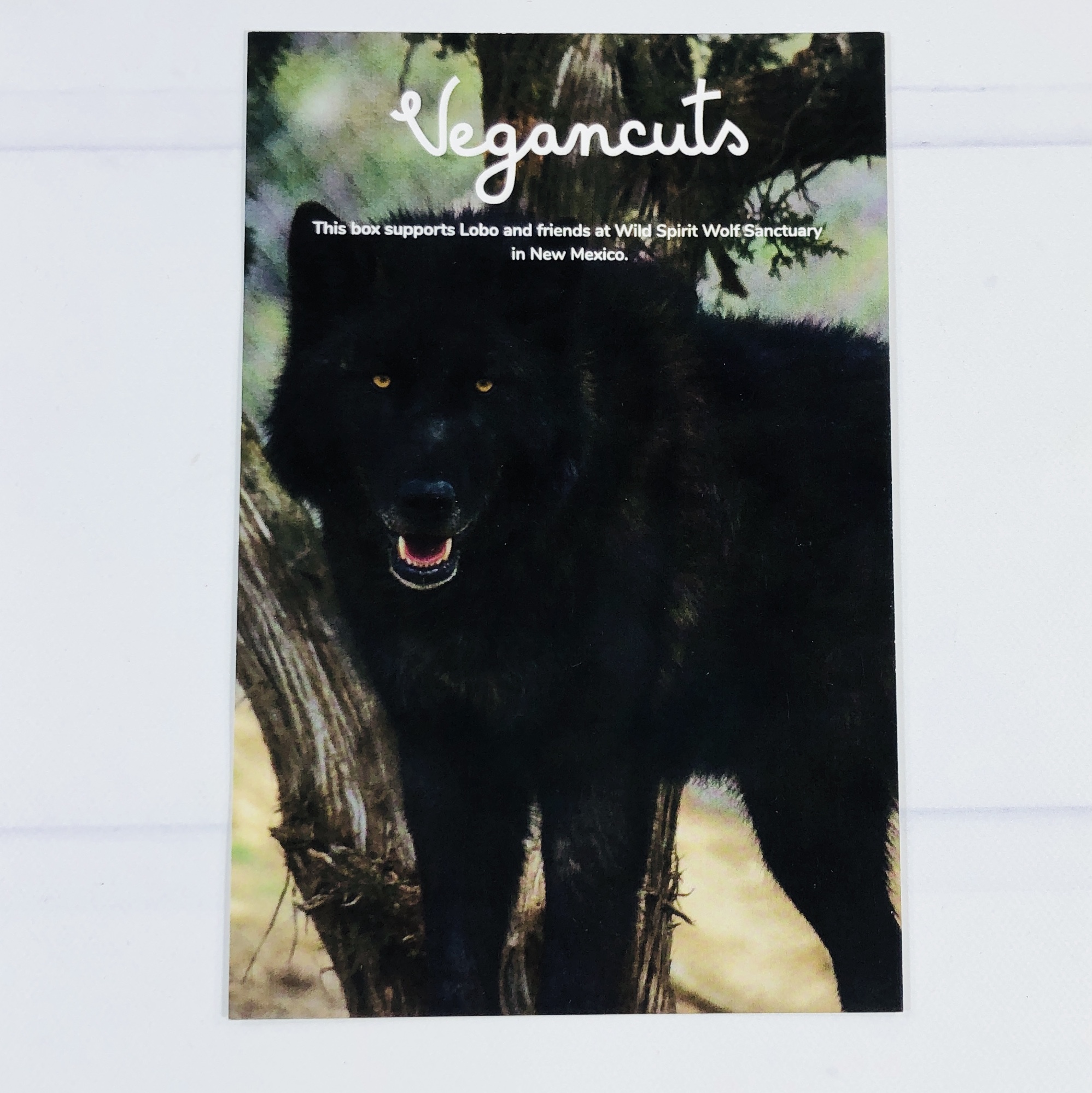 I received a card that told me proceeds from this box will go to the animals at Wild Spirit Wolf Sanctuary!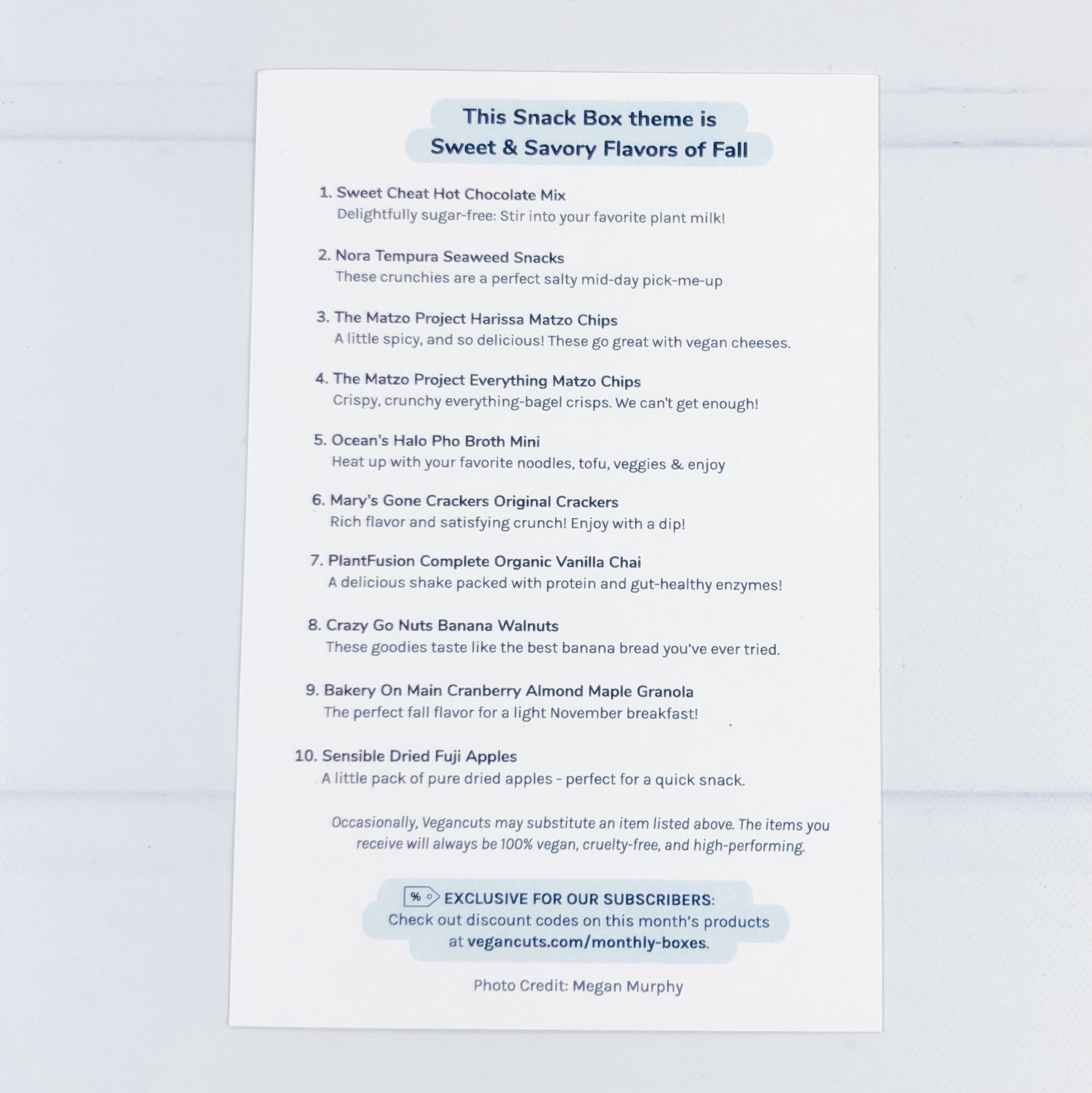 The theme for the November Box was Sweet & Savory Flavors of Fall! The bottom of the card says that substitutions may be made.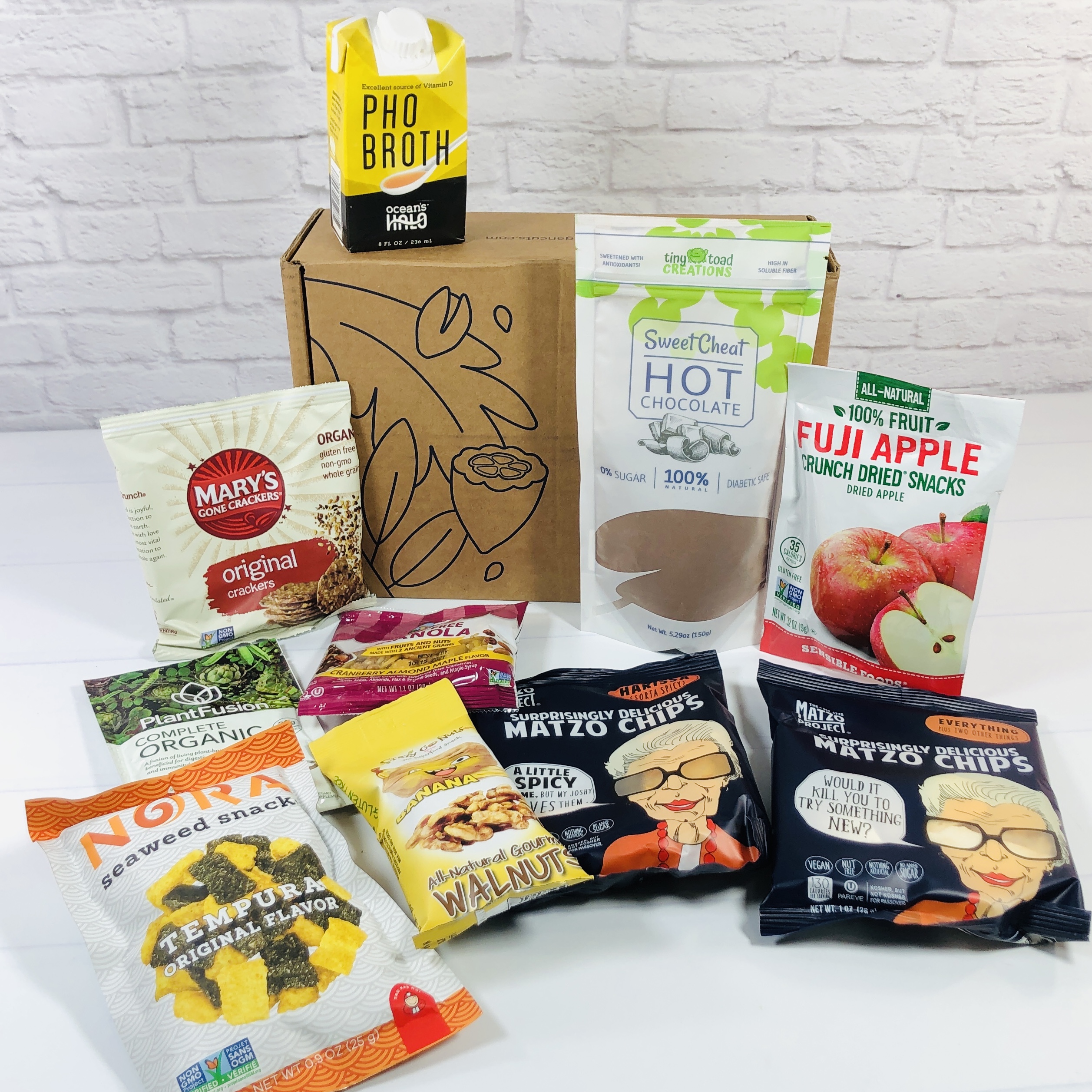 Everything in my box!
Sensible Foods Fuji Apple Crunch Dried Snacks ($1.29) These are made of sweet Fuji apple slices and that's it. They are a little more chewy than crisp but are sweet and tasty, naturally.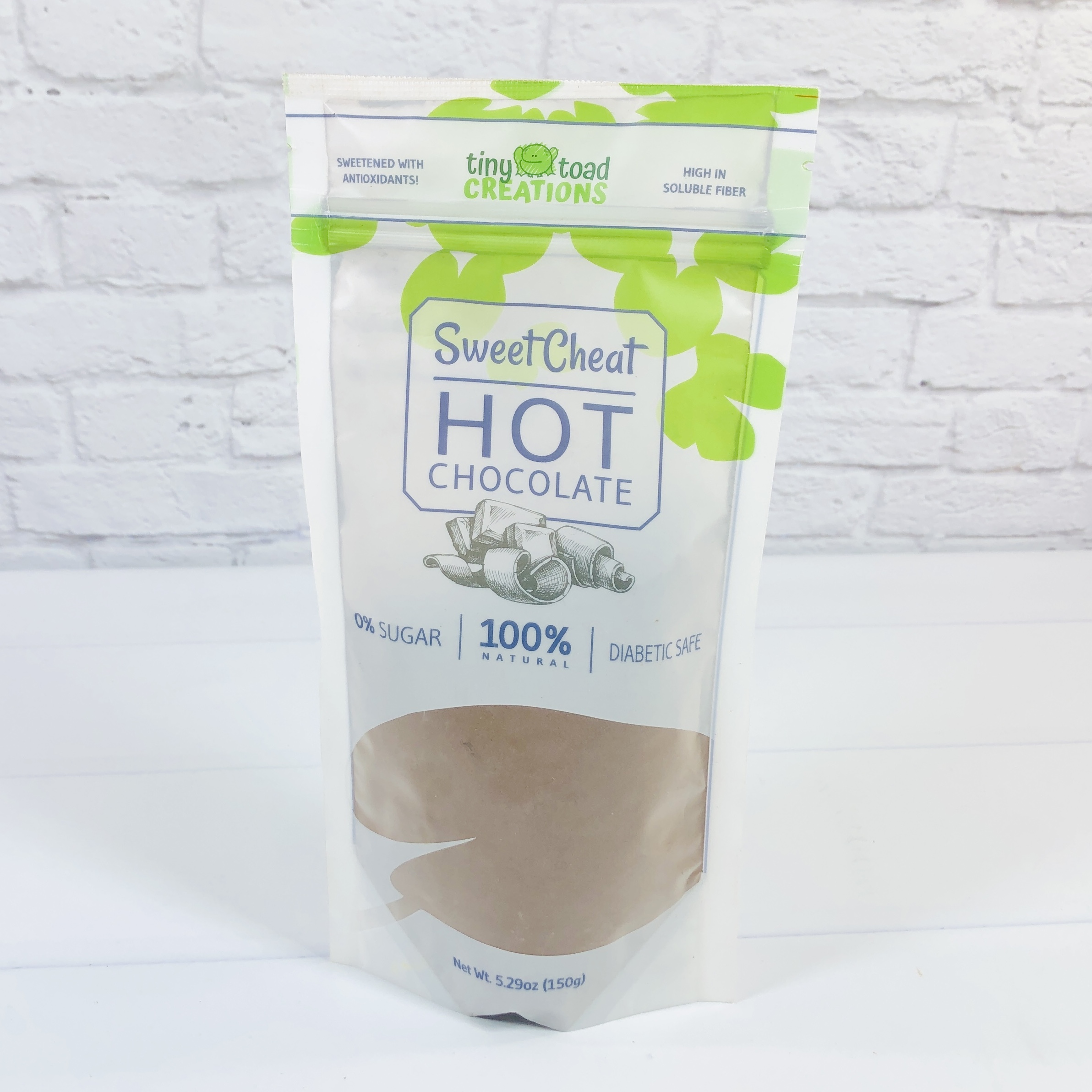 Sweet Cheat Hot Chocolate Mix It looks like this product has had a makeover but the ingredients and nutritional stats are pretty much the same. It's a cocoa powder and inulin fiber mix that is sweetened with monk fruit. The instructions say to mix with 1 cup of warm milk of your choice and stir until dissolved. It didn't dissolve all the way, there were few clumps, but if you are looking for a lower-calorie, sweet-tasting drink mix then this might be the one. There is an aftertaste from the monk fruit, in case you are sensitive to that ingredient.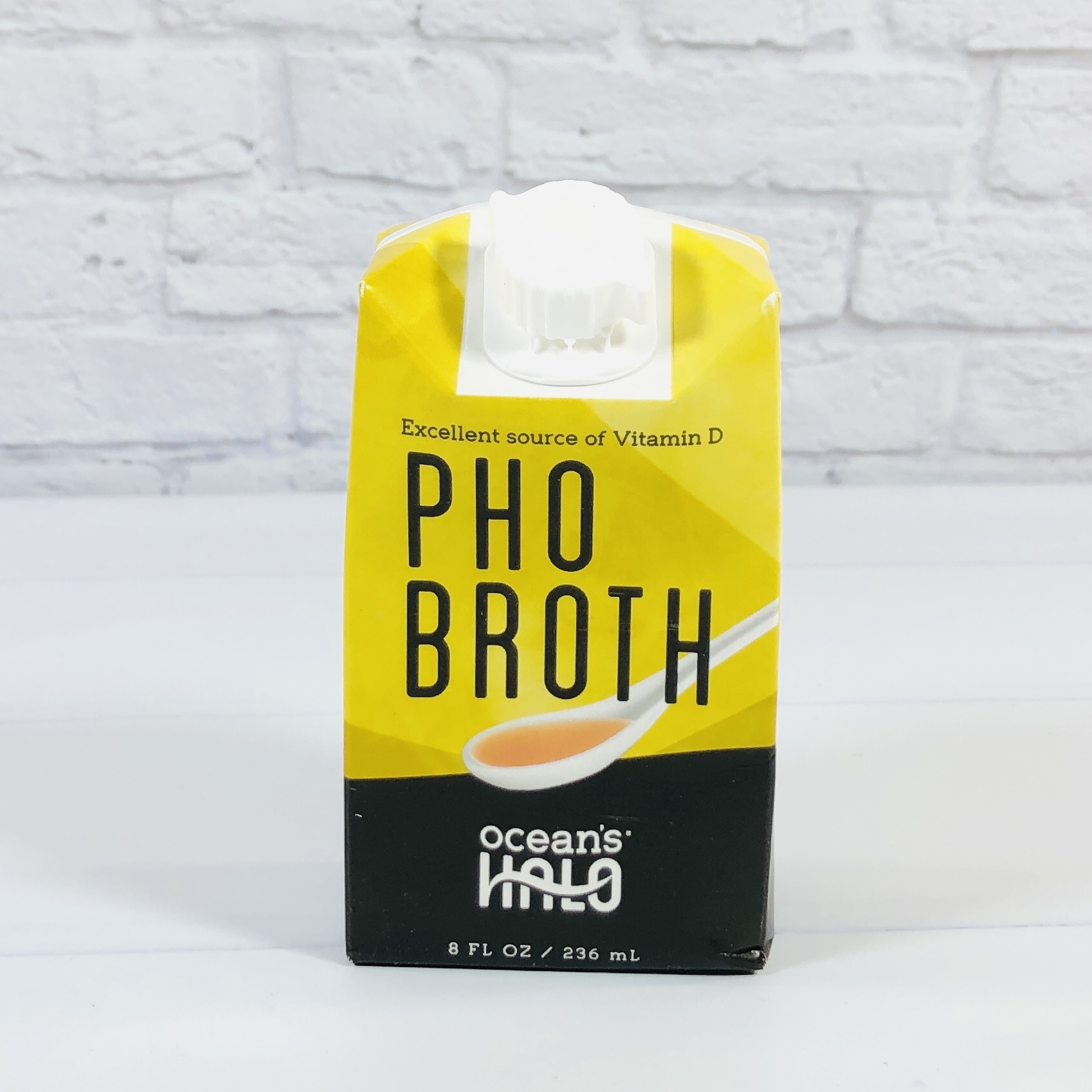 Ocean's Halo Pho Broth Mini I make my own pho from time to time but this vegan version is ready to heat and then just add noodles and toppings. It starts with vegetable stock and also has kelp and while I haven't tried it yet, pho is on the menu this week so I will use it to boost my own version.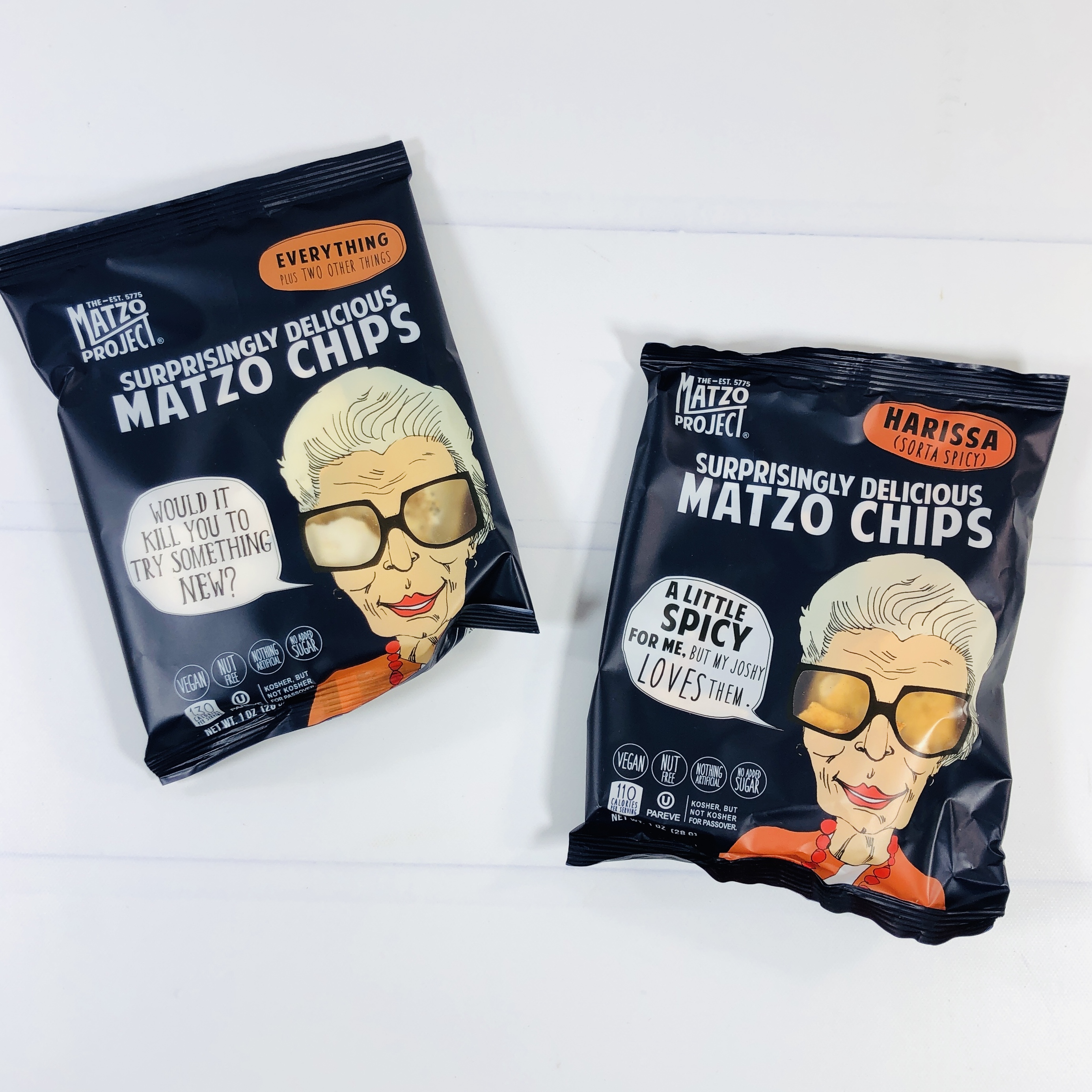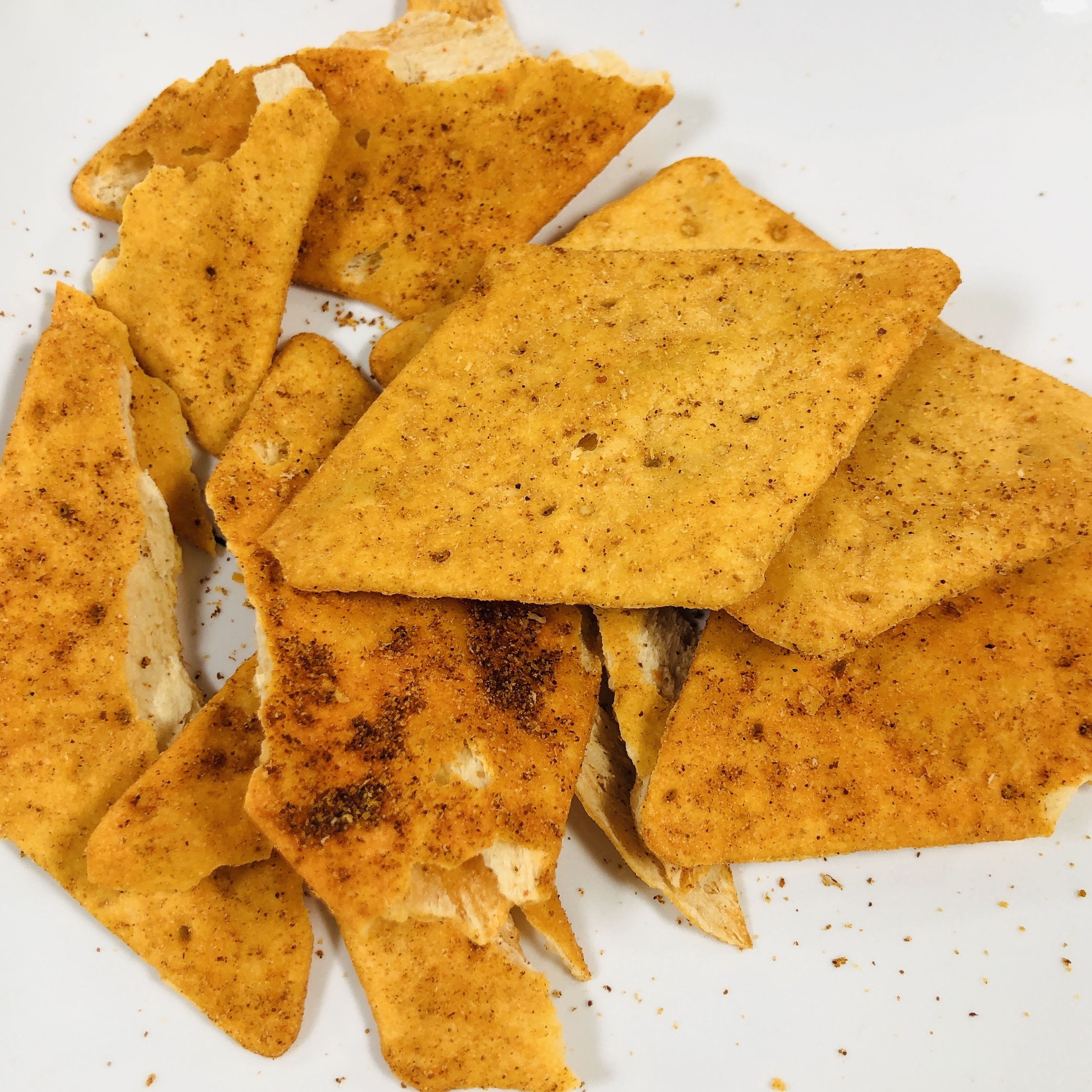 The Matzo Project Harissa Matzo Chips We received two flavors of these flavored matzo chip, but the Harissa is shown above. They are certainly spicy and have a touch of earthiness to them and the cracker itself is pretty sturdy.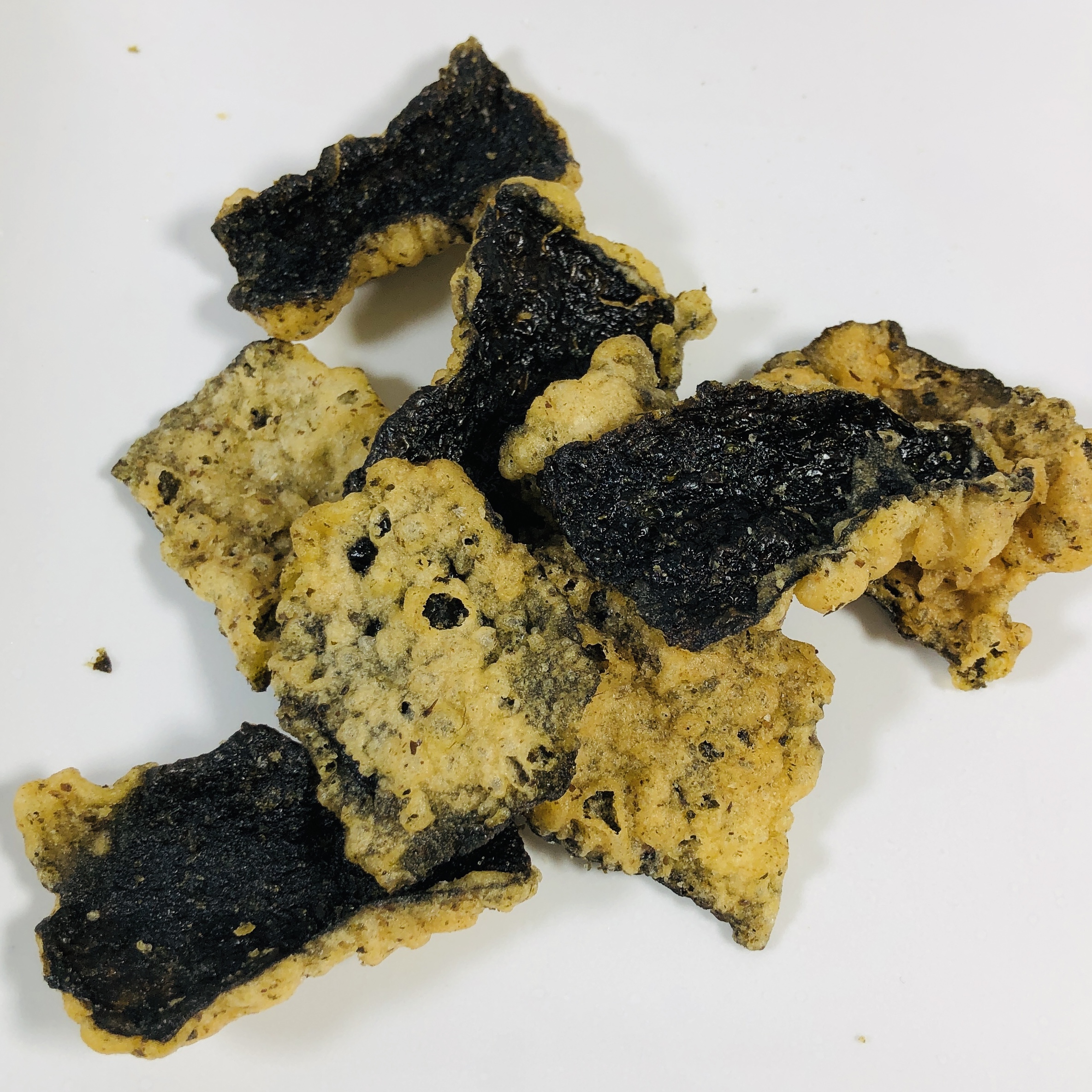 Nora Tempura Seaweed Snacks ($1.71) I like this kind of snack! It has crispy tempura on one side, seaweed on the other, and the whole thing together is sweet, salty, and umami.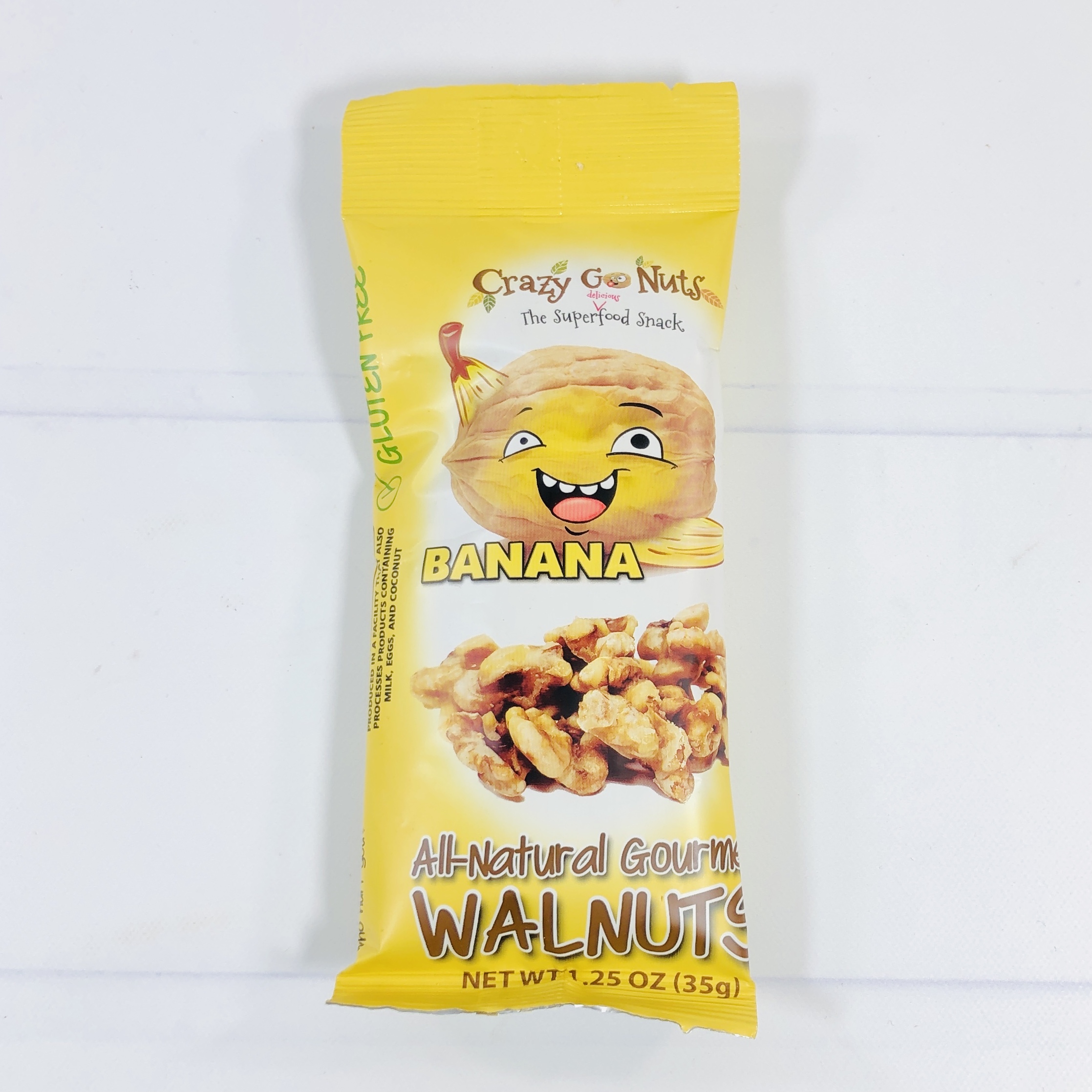 Crazy Go Nuts Banana Walnuts ($1.99) Yum, walnuts covered with real banana (and real sugar). These were so tasty and are a surprising twist on candied nuts. The banana flavor wasn't strong but I like the suggestion that these have the flavor of banana bread!
PlantFusion Complete Organic Vanilla Chai has four different sources of protein in an effort to make it easier for the body to digest. This version is chai and is sweetened with stevia. Add the packet to chilled water and either shake it up or mix it in a blender.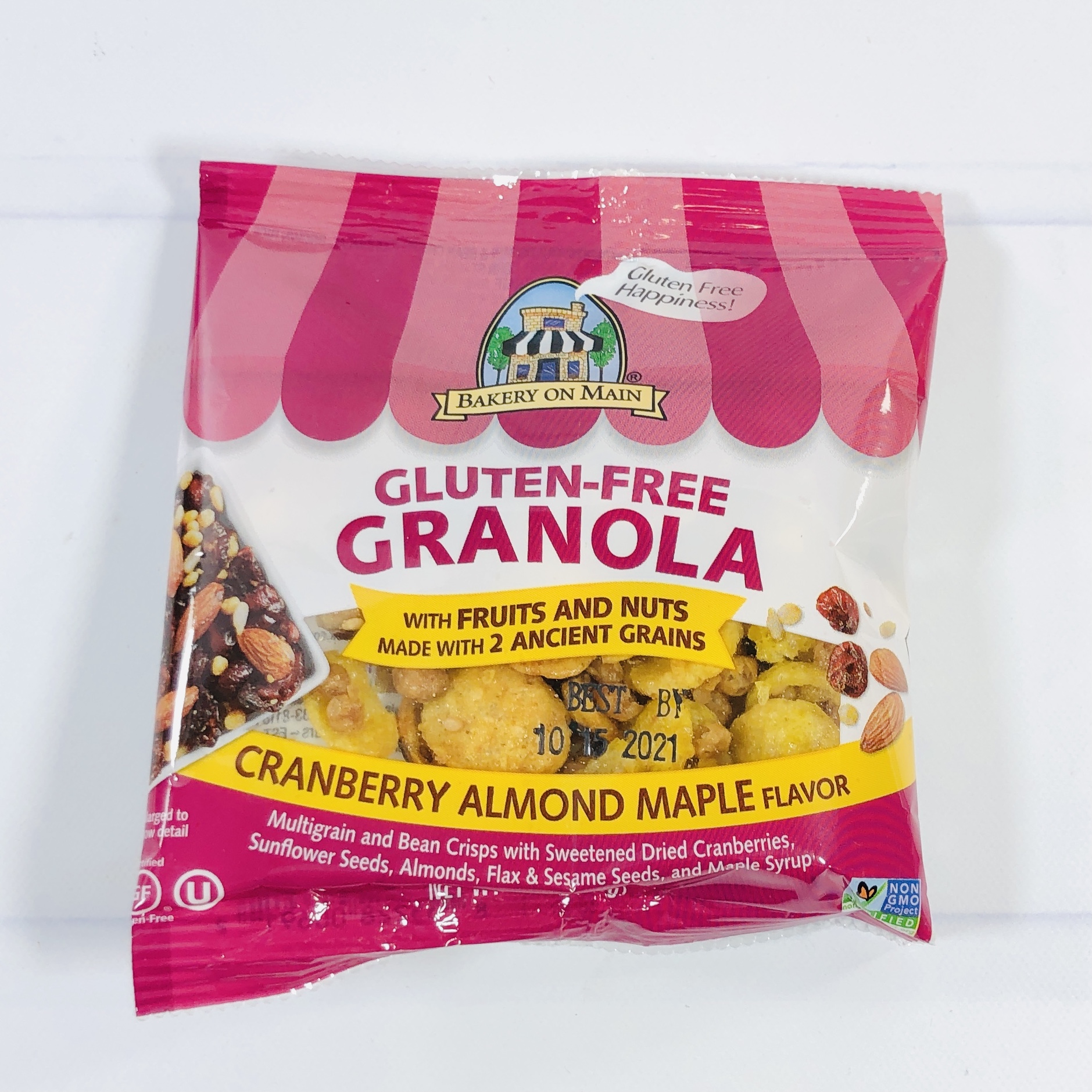 Bakery On Main Cranberry Almond Maple Granola I think of this cereal as a cornflake/granola hybrid, with crispy cereal pieces along with nuts and seeds. It had a sweet maple flavor but I had to pick out the dried fruits and they were very hard to chew.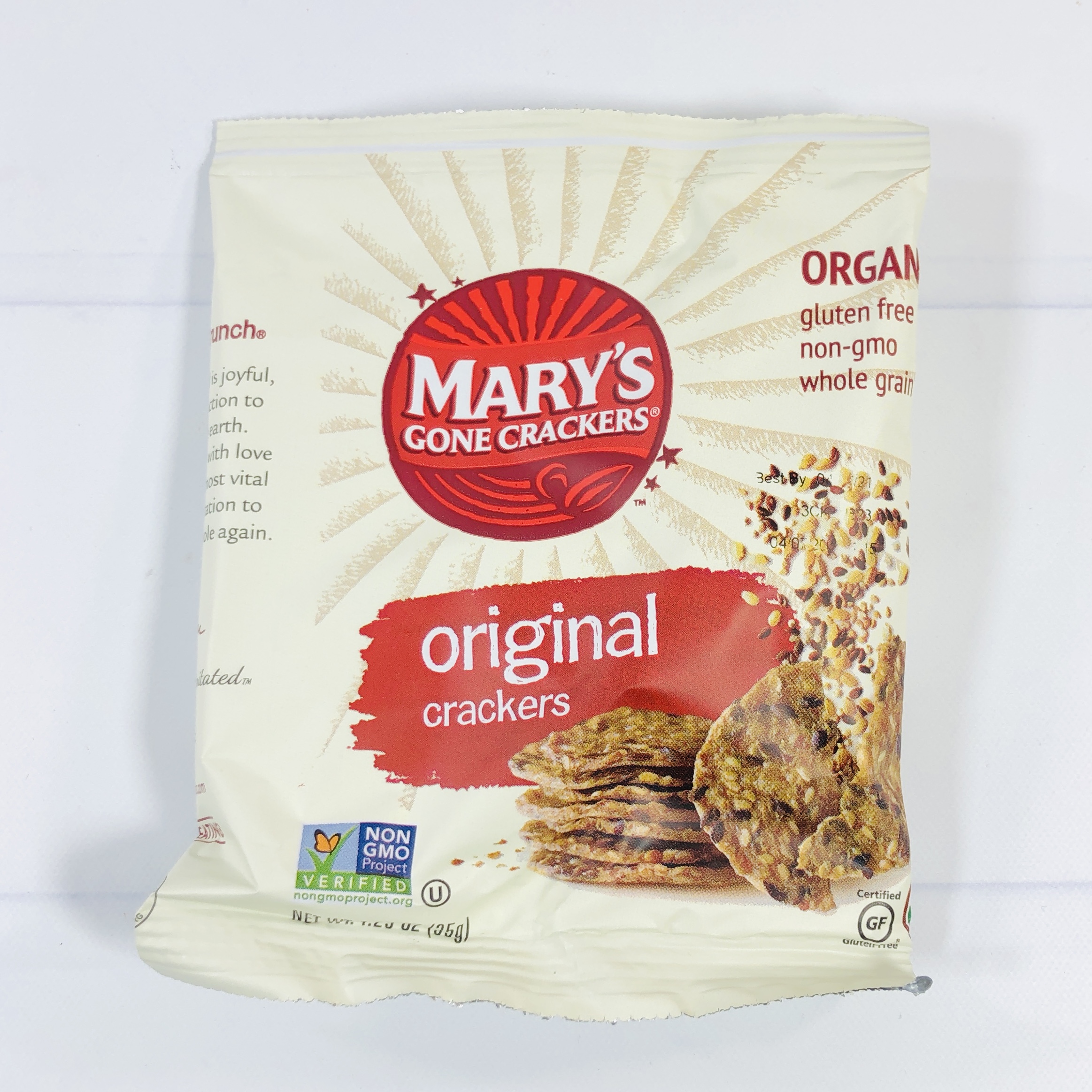 Mary's Gone Crackers Original Crackers I enjoyed the flavor of this snack cracker and the ingredients were a plus, with lots of whole grains and seeds. Some of the pieces were hard to chew though but otherwise, I liked these crackers!
The November Vegancuts Snack box had some fun flavors, and I liked that they included a whole pack (10 servings) of cocoa mix! The banana walnuts were so tasty and I always appreciate a seaweed tempura chip. I got to try two flavors of matzo cracker, and the seeded crackers were just my kind of cracker. The other items were tasty and the pho is on standby for this weekend. I enjoyed the variety, from soup to nuts!
Have you tried Vegancuts Snack Box? Let me know what you thought of the box!