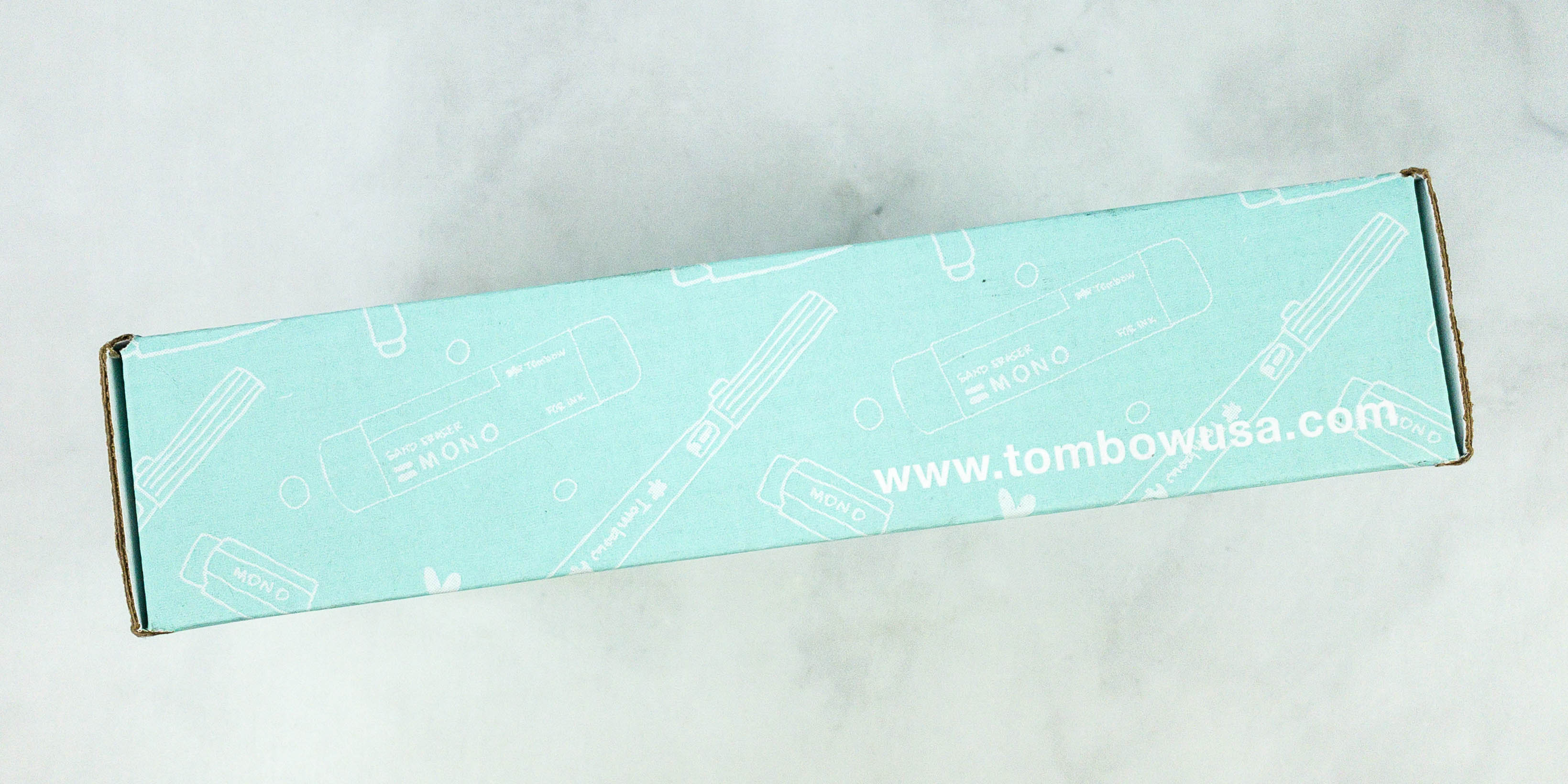 Tombow VIP Club is a one-time purchase box that features an assortment of Tombow products, including exclusive and newly released items that are not even readily available in the US or Canada. The box costs $30 (at least this quarter, sometimes it's slightly different and priced at $25 or $35), and each curated box will include at least 1 exclusive item and new products.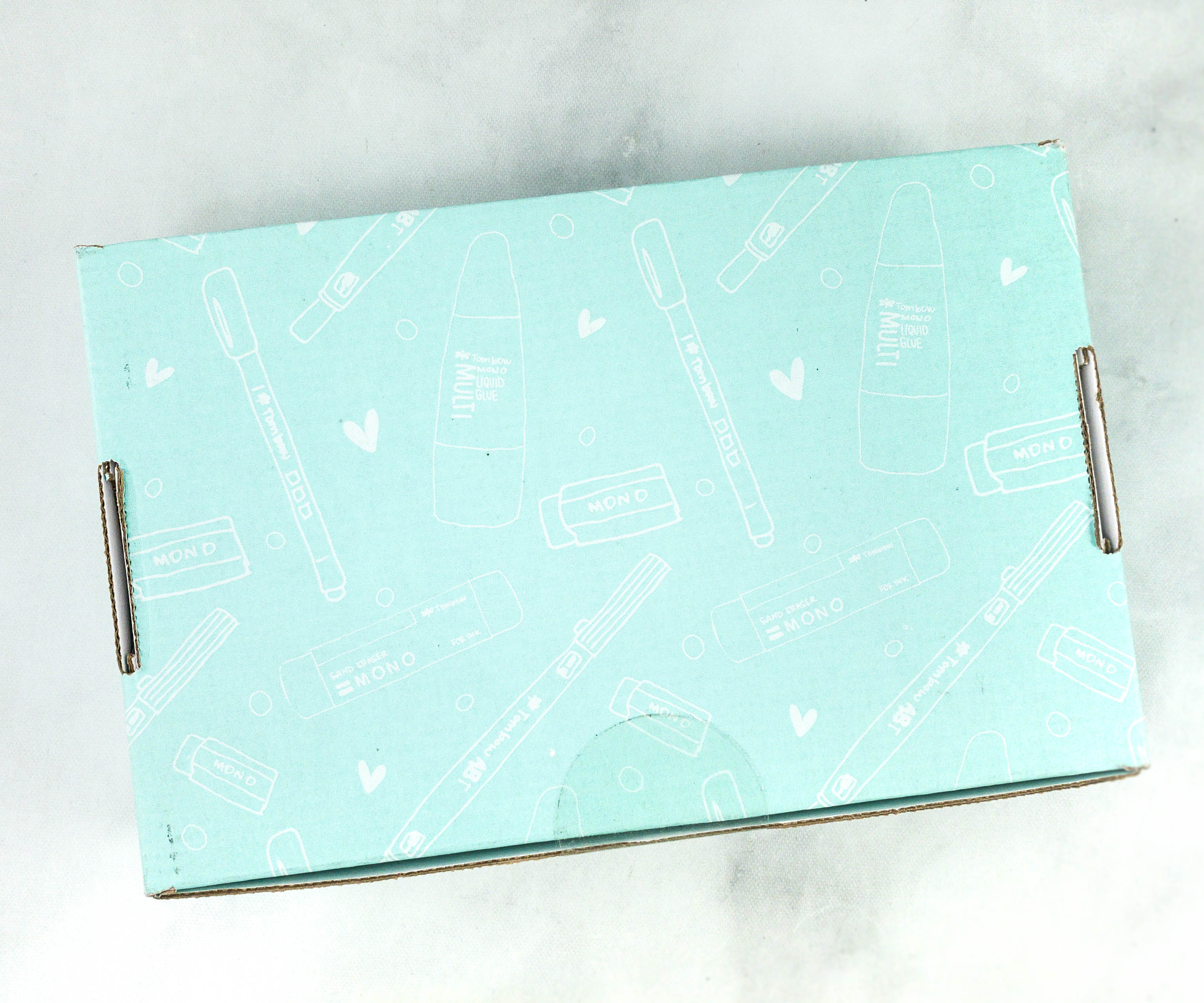 Before you buy it, you'll know what's in the box. These sell out super fast, so be sure to grab notifications for this box by hitting the bell at the top of this post.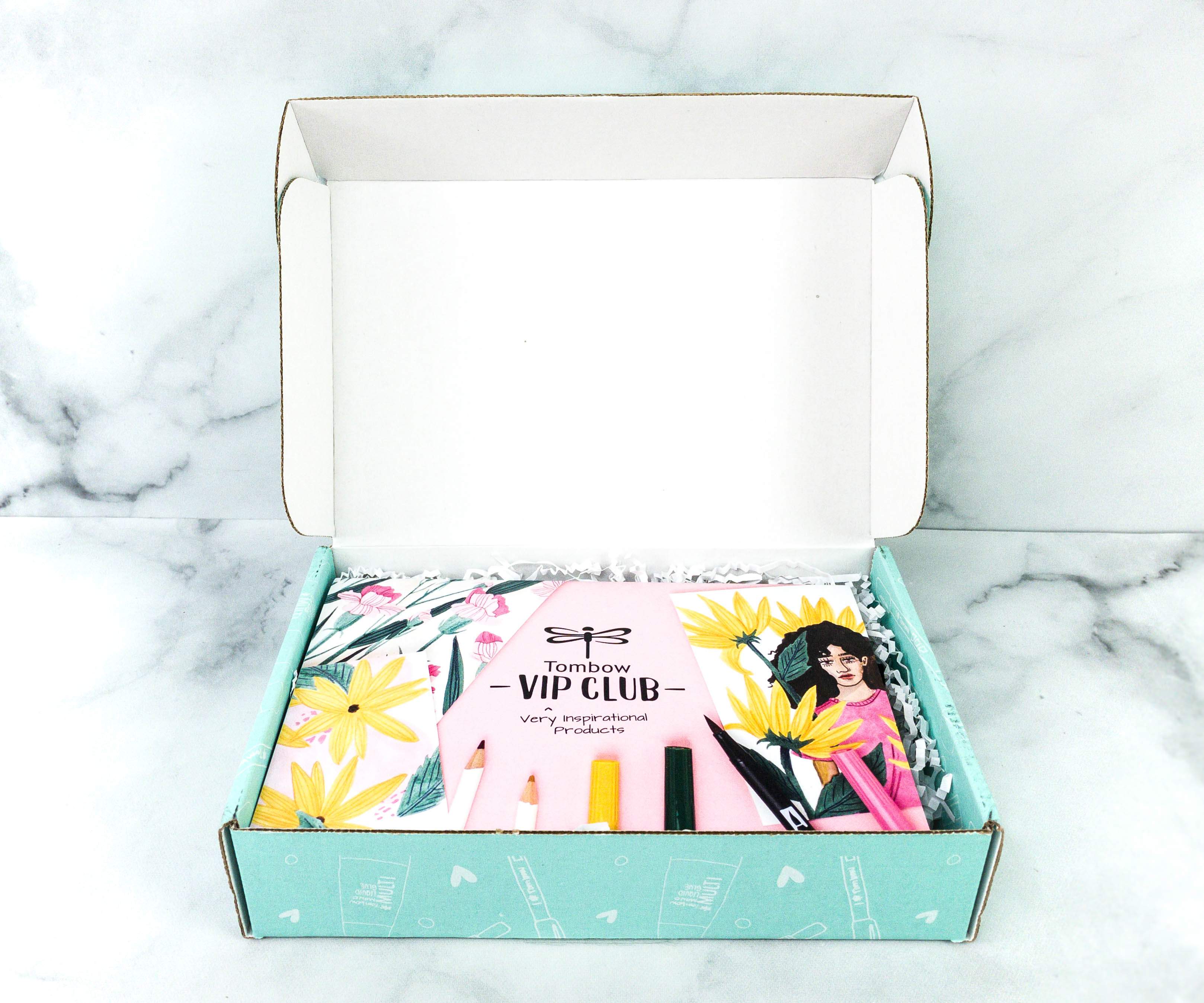 The box is full!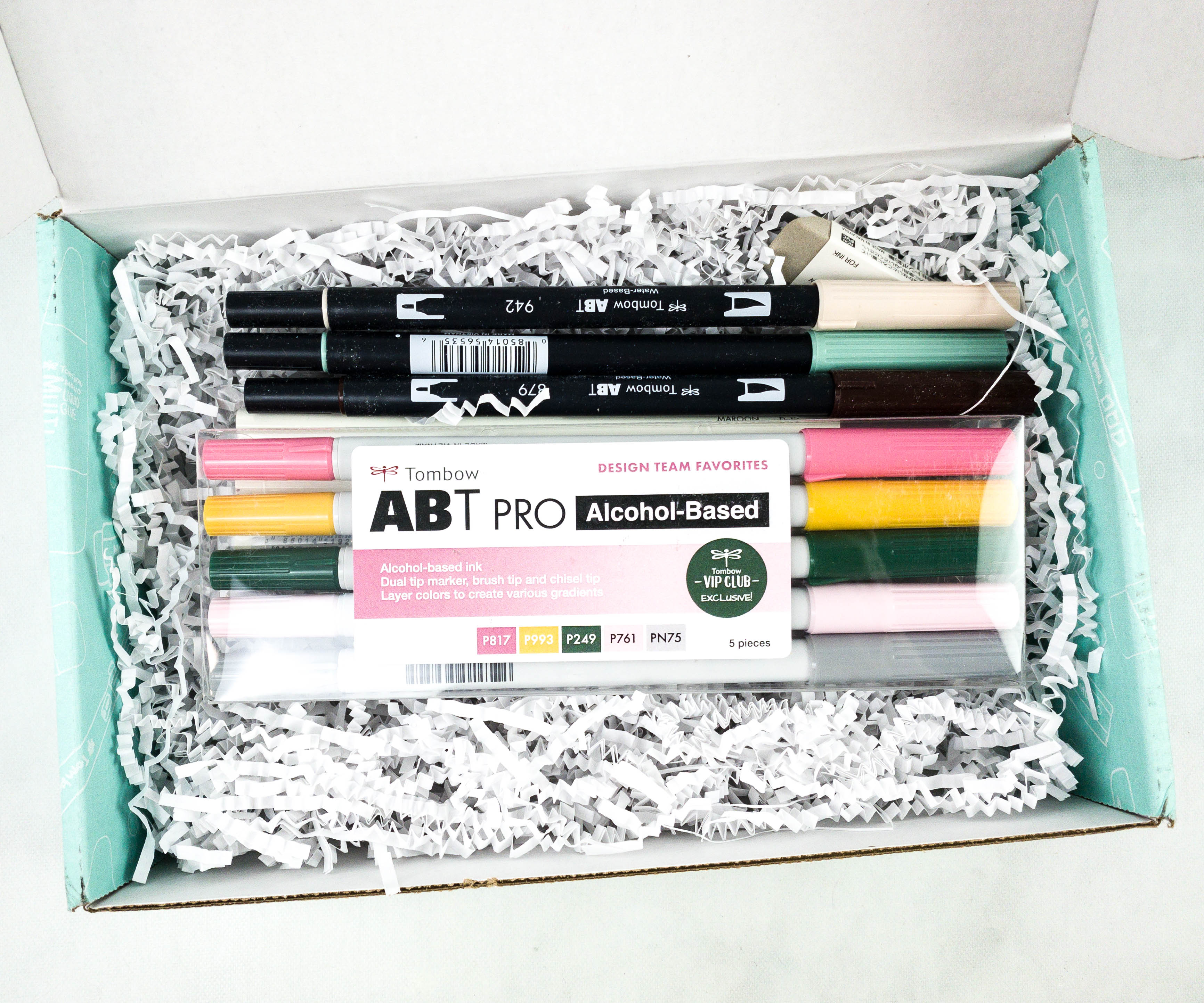 All the items are packed with white squiggles!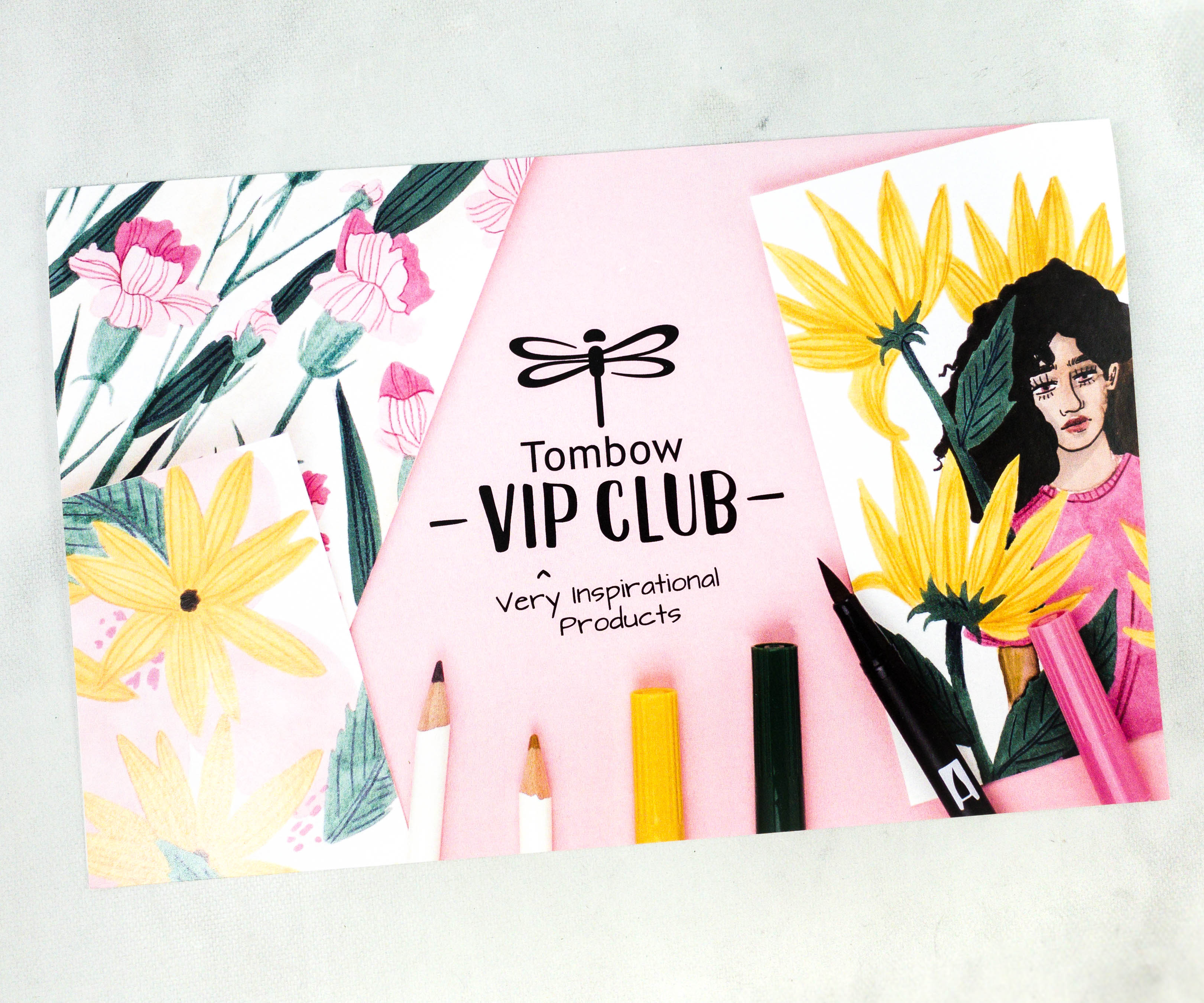 The box also includes an info card!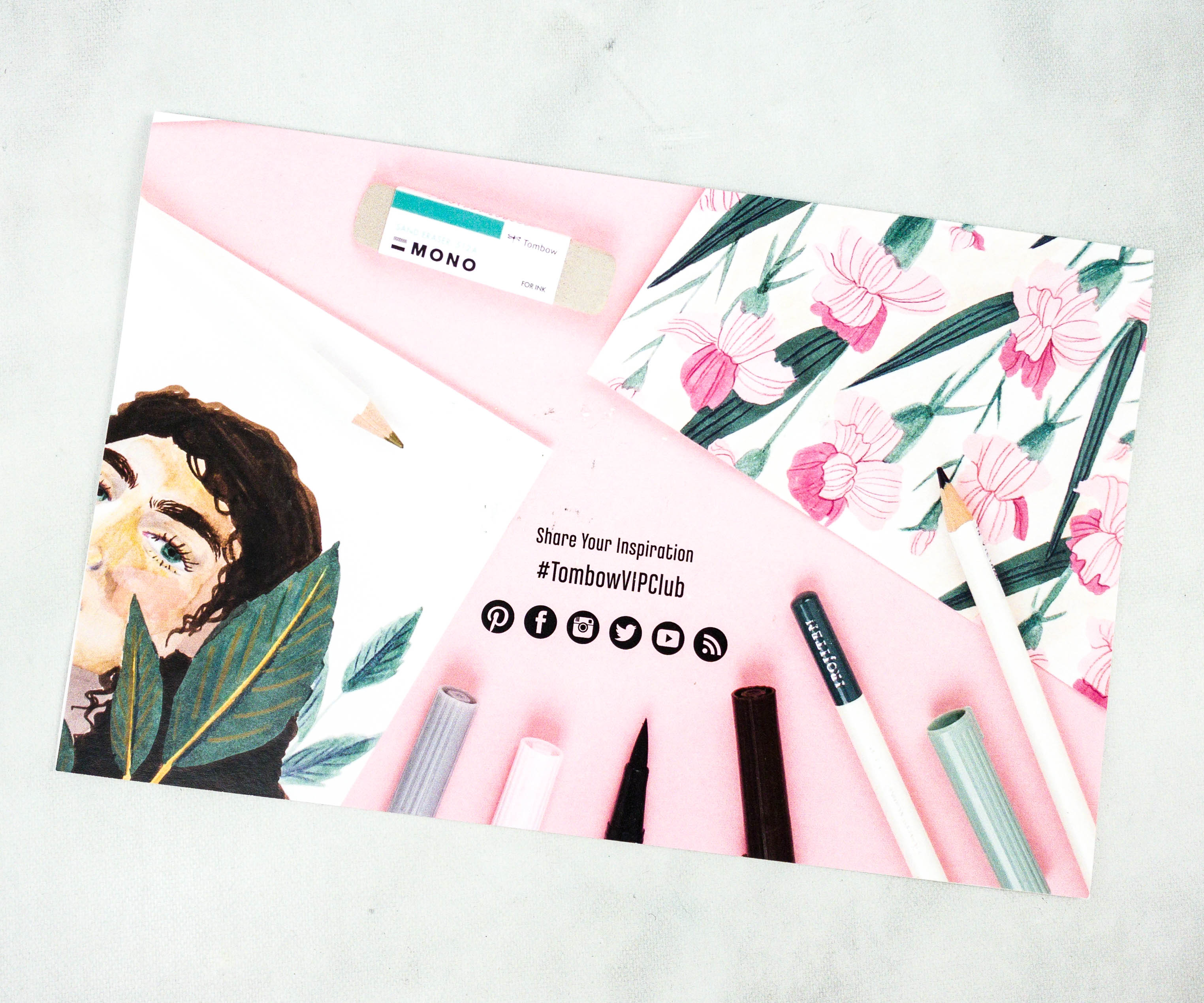 There's a list of their social media handles at the back.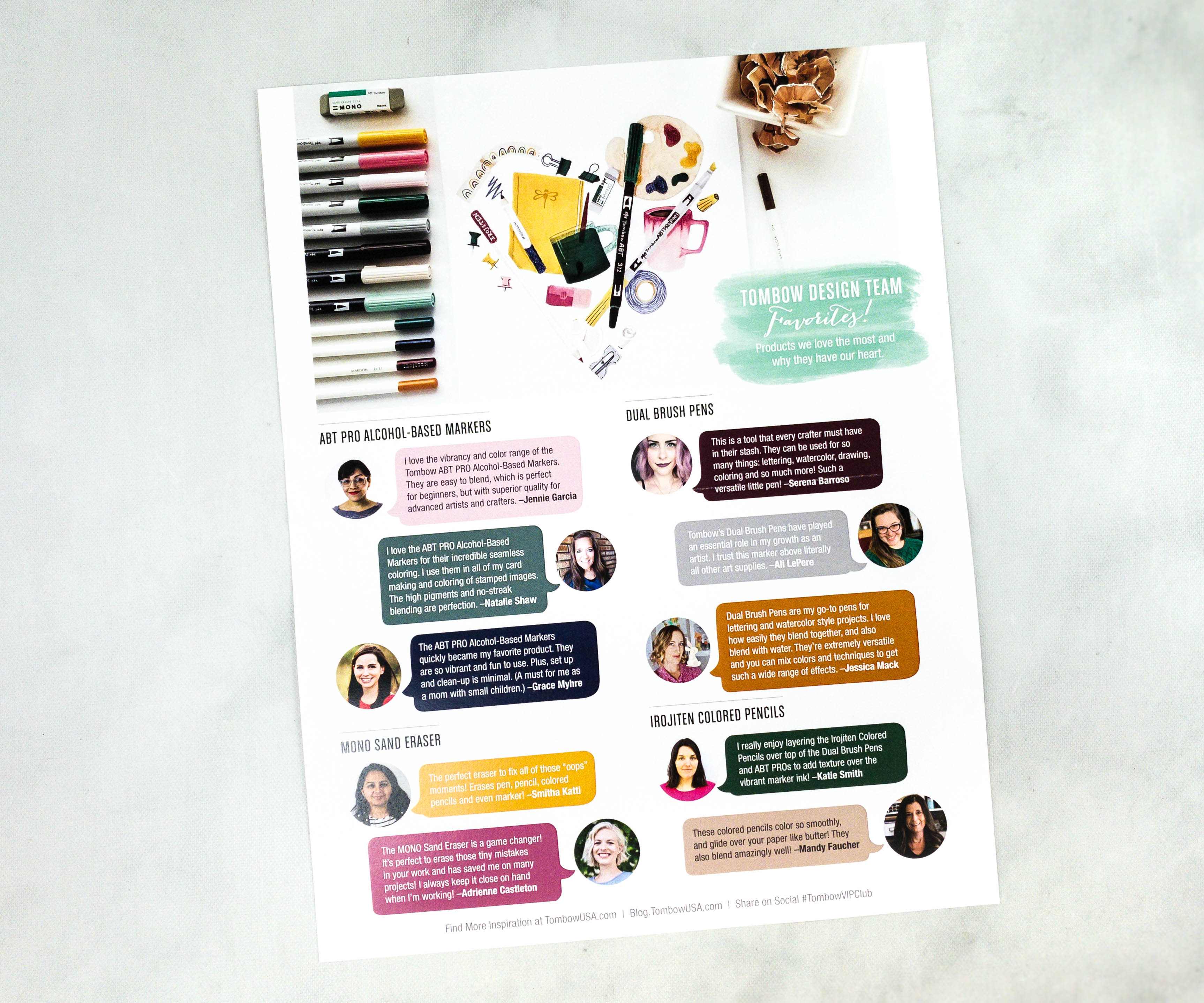 This box is the Lettering VIP Club Creativity Kit! The back of the card shows what's inside the box, plus some lettering techniques that we can try!
Everything in my Tombow VIP Club November 2020 box!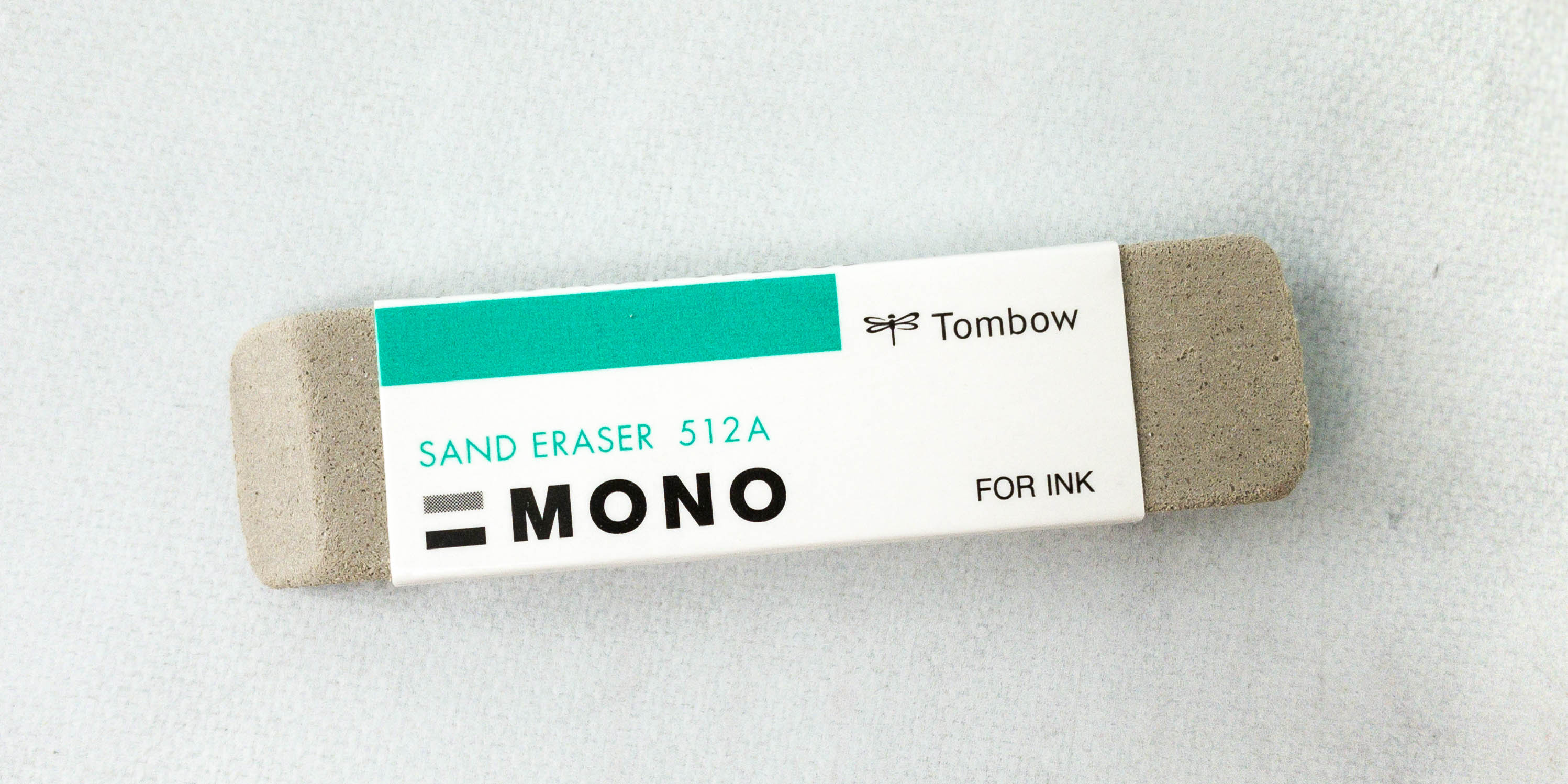 1 MONO Sand Eraser ($2.99) It's an eraser specially designed to remove ink and colored pencil marks.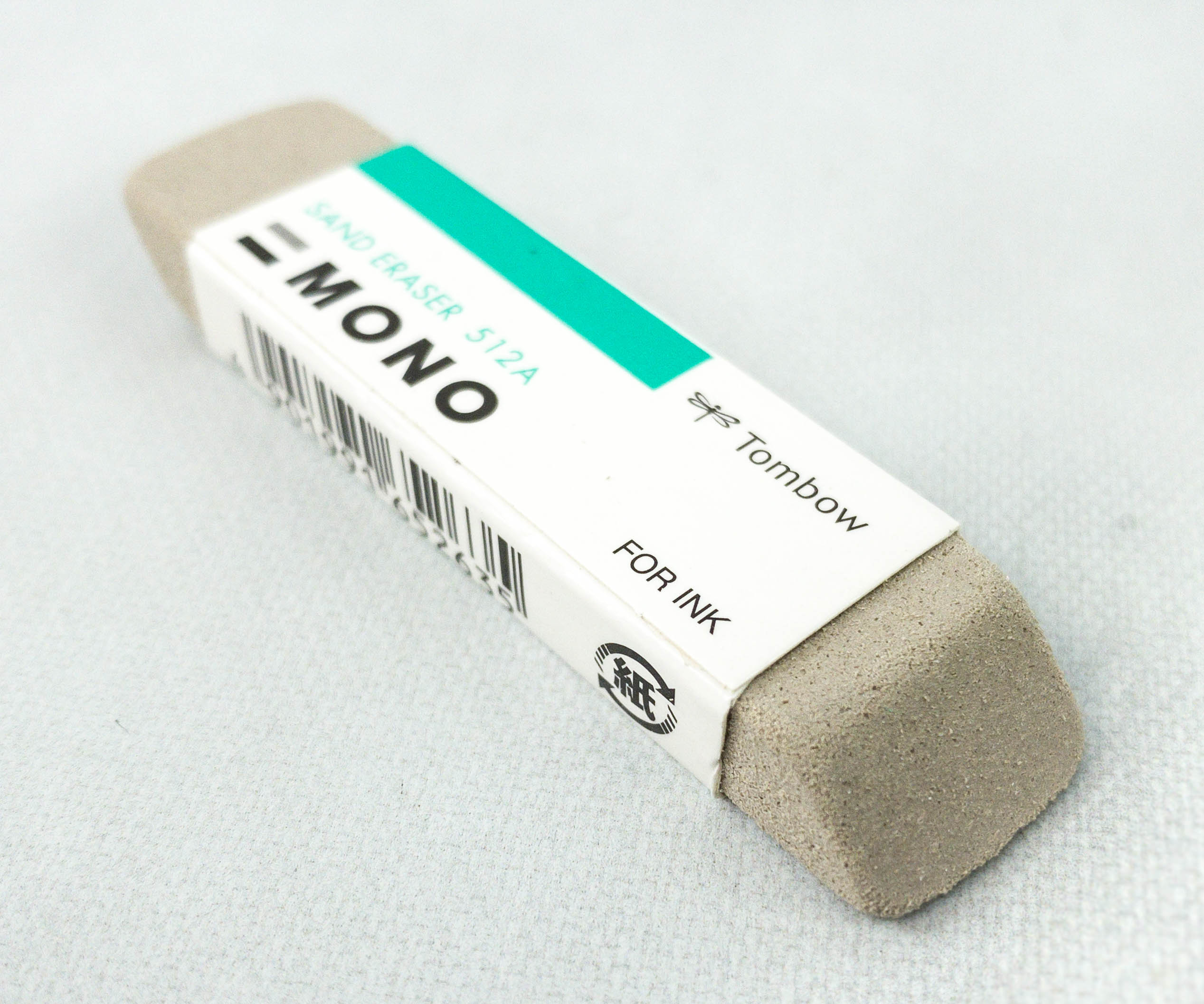 It's made from natural rubber latex and silica grit materials.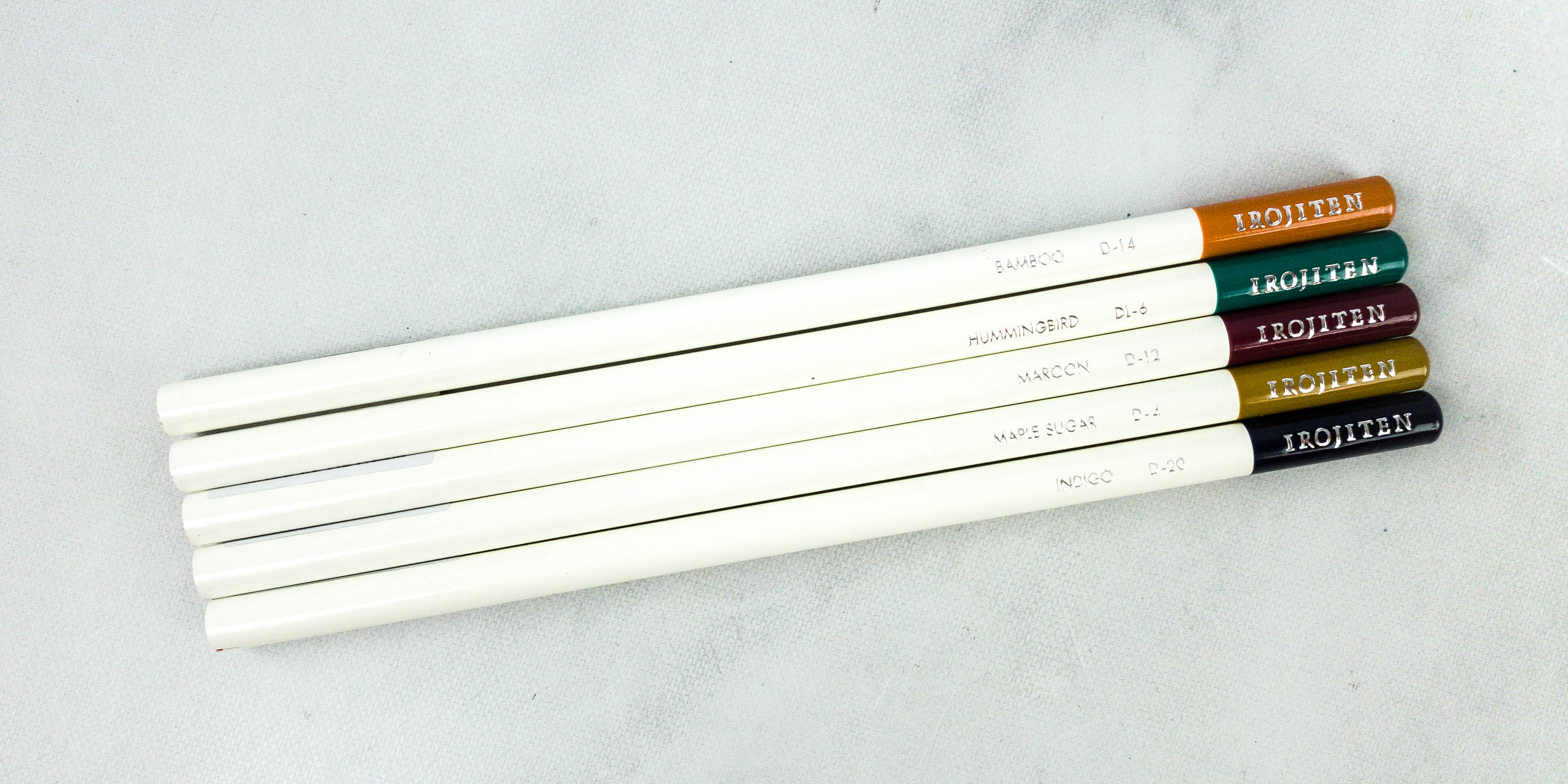 5 Irojiten Colored Pencils (D-04 Maple Sugar, DL-06 Hummingbird, D-20 Indigo, D-14 Bamboo, D-12 Maroon) ($11.95) These are premium artist grade pencils. They are wax-based which makes them easier to erase and they layer nicely compared to oil based pencils.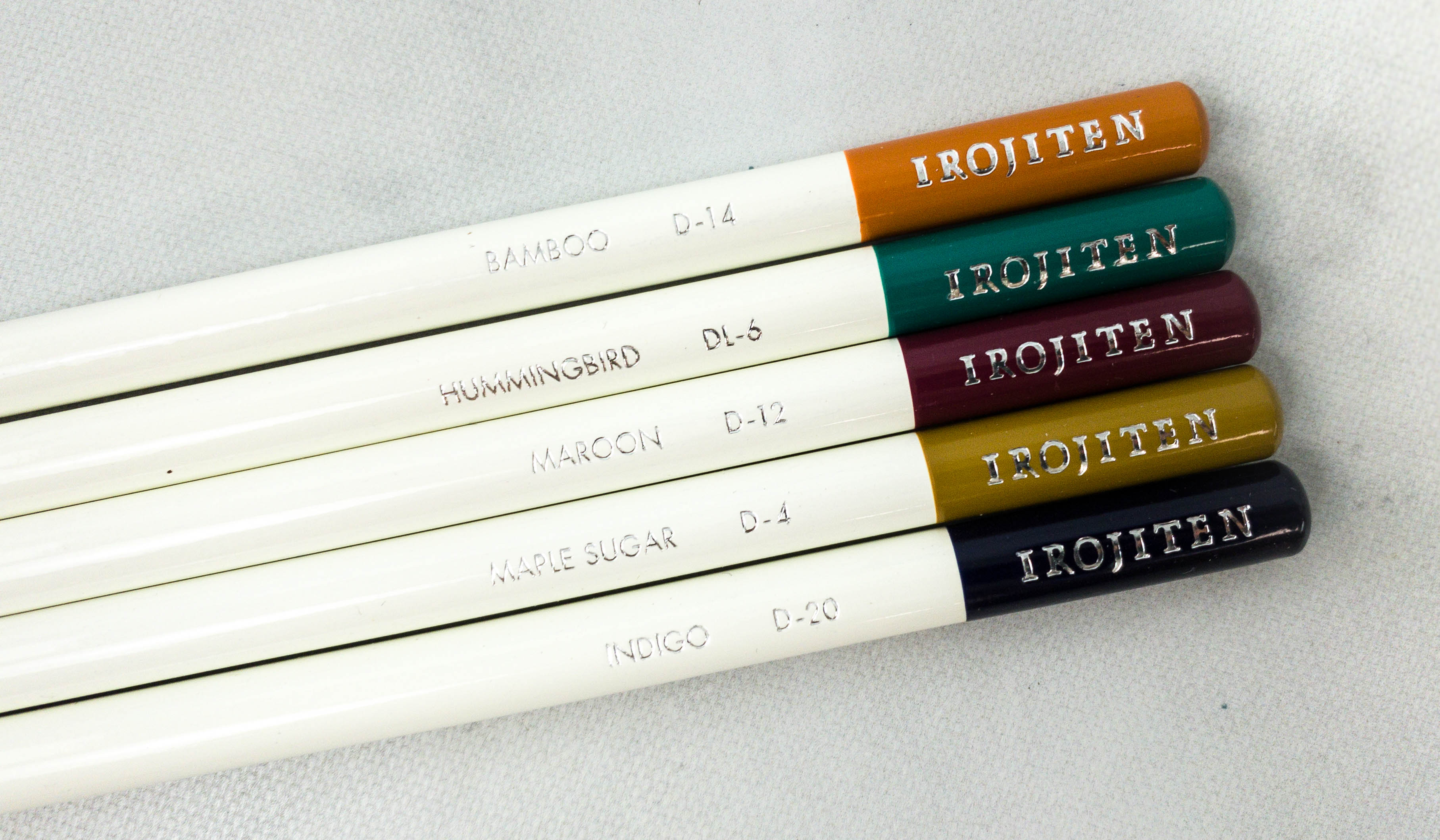 They have a wide range of colors available from vivid to soft colors. There are over 90 colors to choose from the brand.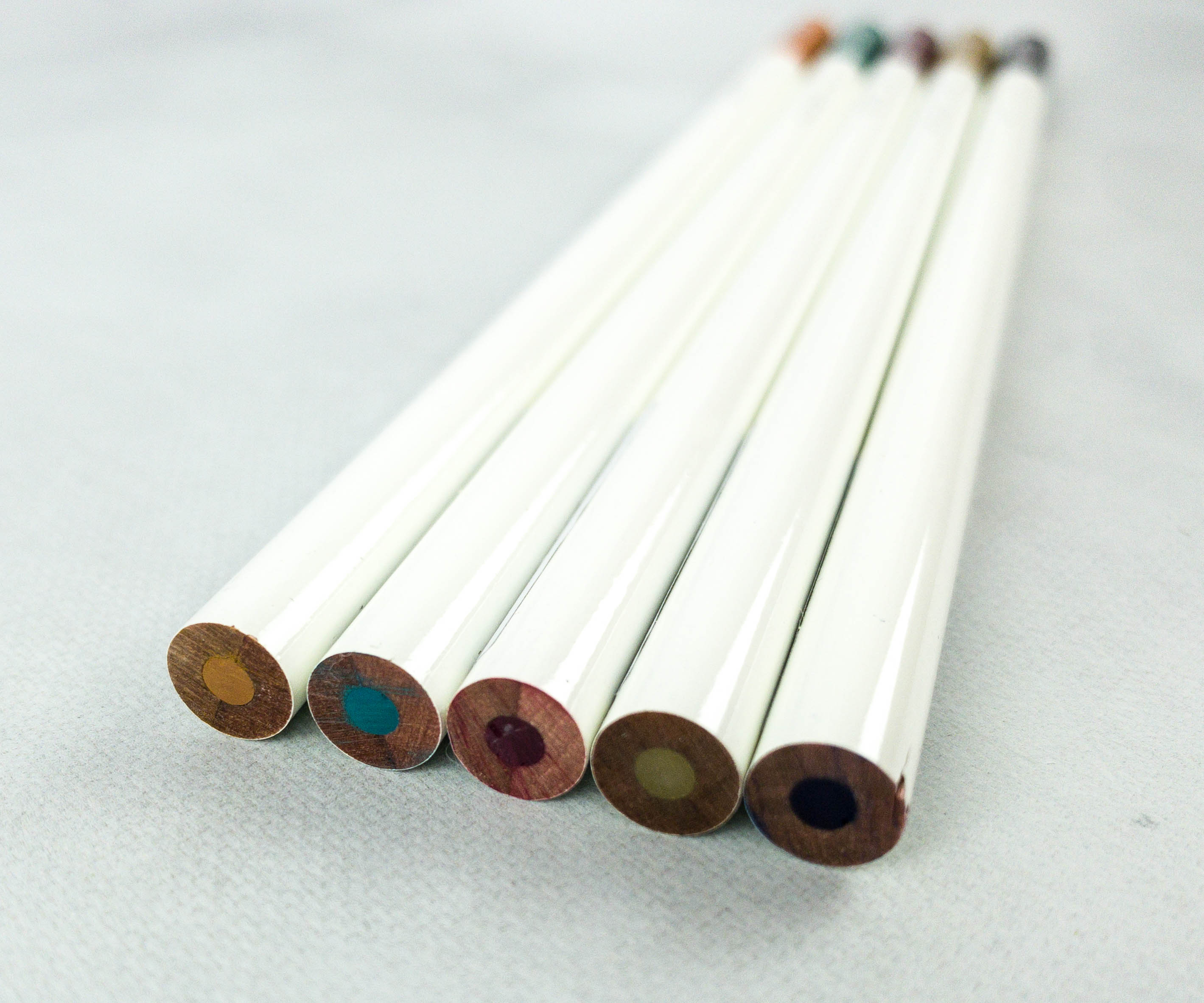 It has an enamel finish makes these pencils comfortable and fun to hold.
The soft lead brings out a rich, creamy texture and the colors blend perfectly with each other.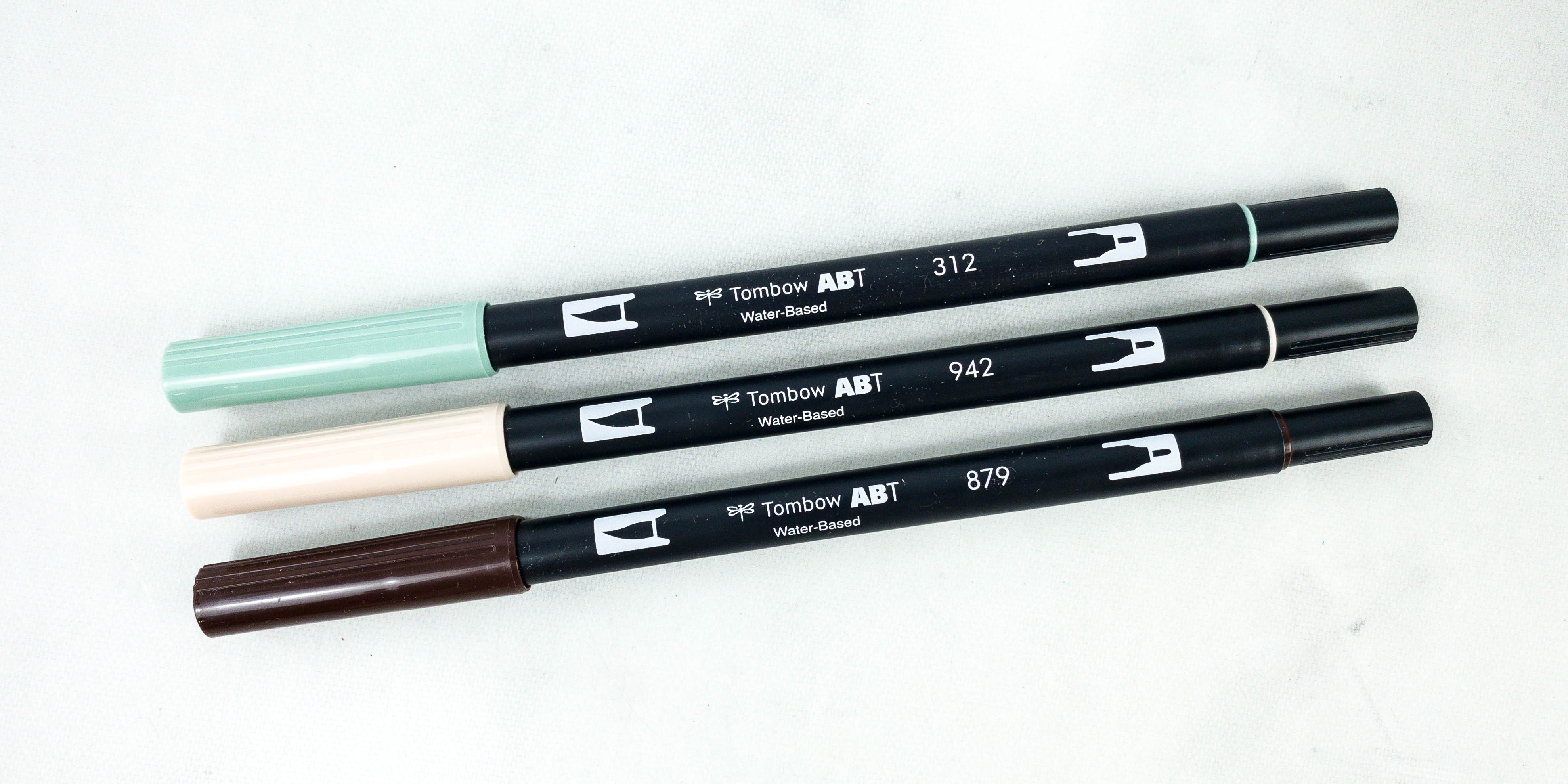 3 Dual Brush Pens (312 Holly Green, 879 Brown, 942 Tan) ($9.57) Here's a brush pen marker perfect for beginners and advanced users. The blendable water-based ink makes this a great coloring and marking tool for artists and crafters. These are also odorless and, amazingly, the tips clean themselves after blending!
One end works like a paintbrush that can produce fine, medium, and even bold strokes.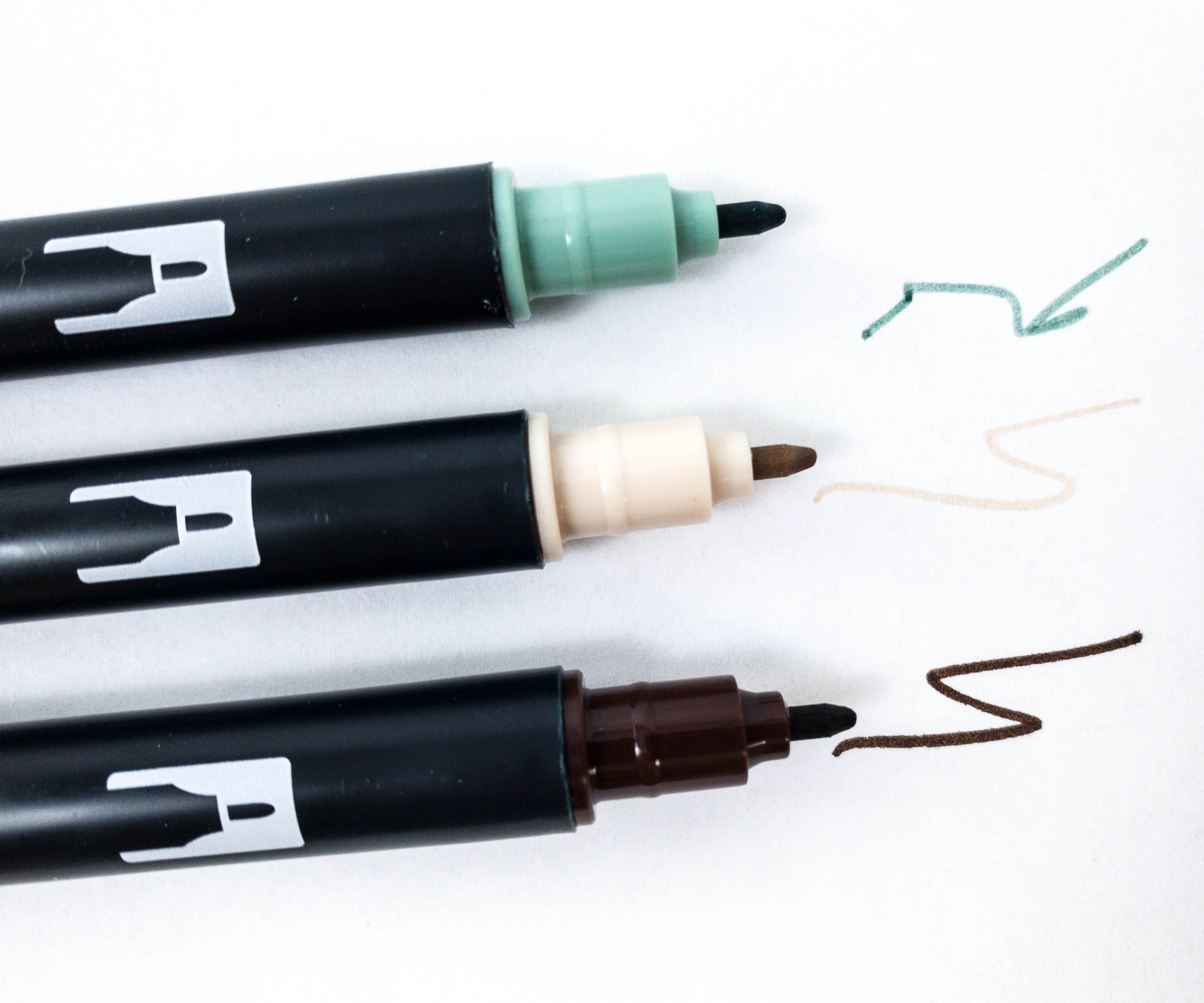 The fine tip, on the other hand, creates consistent lines.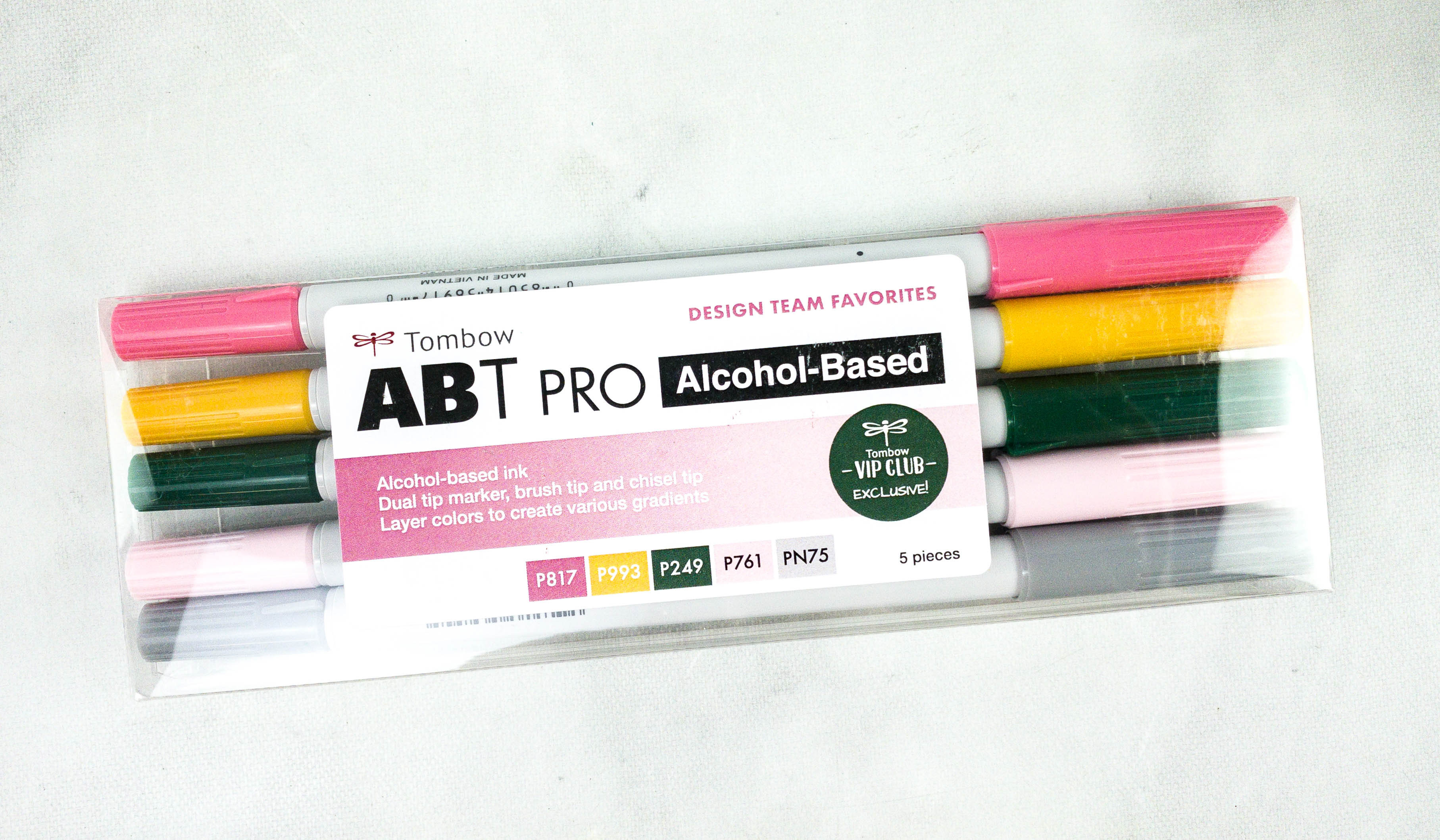 ABT PRO Alcohol-Based Marker 5-pack (P817 Mauve, P993 Chrome Orange, P249 Hunter Green, P761 Carnation, and PN75 Cool Gray 3) – SIMILAR ($29.99) I received another set of dual brush pens, and this time, they are alcohol-based permanent markers. The ink dries easily and has durable nylon brush and polyester chisel tip.
I received mauve, chrome orange, hunter green, carnation, and cool gray colors to start with!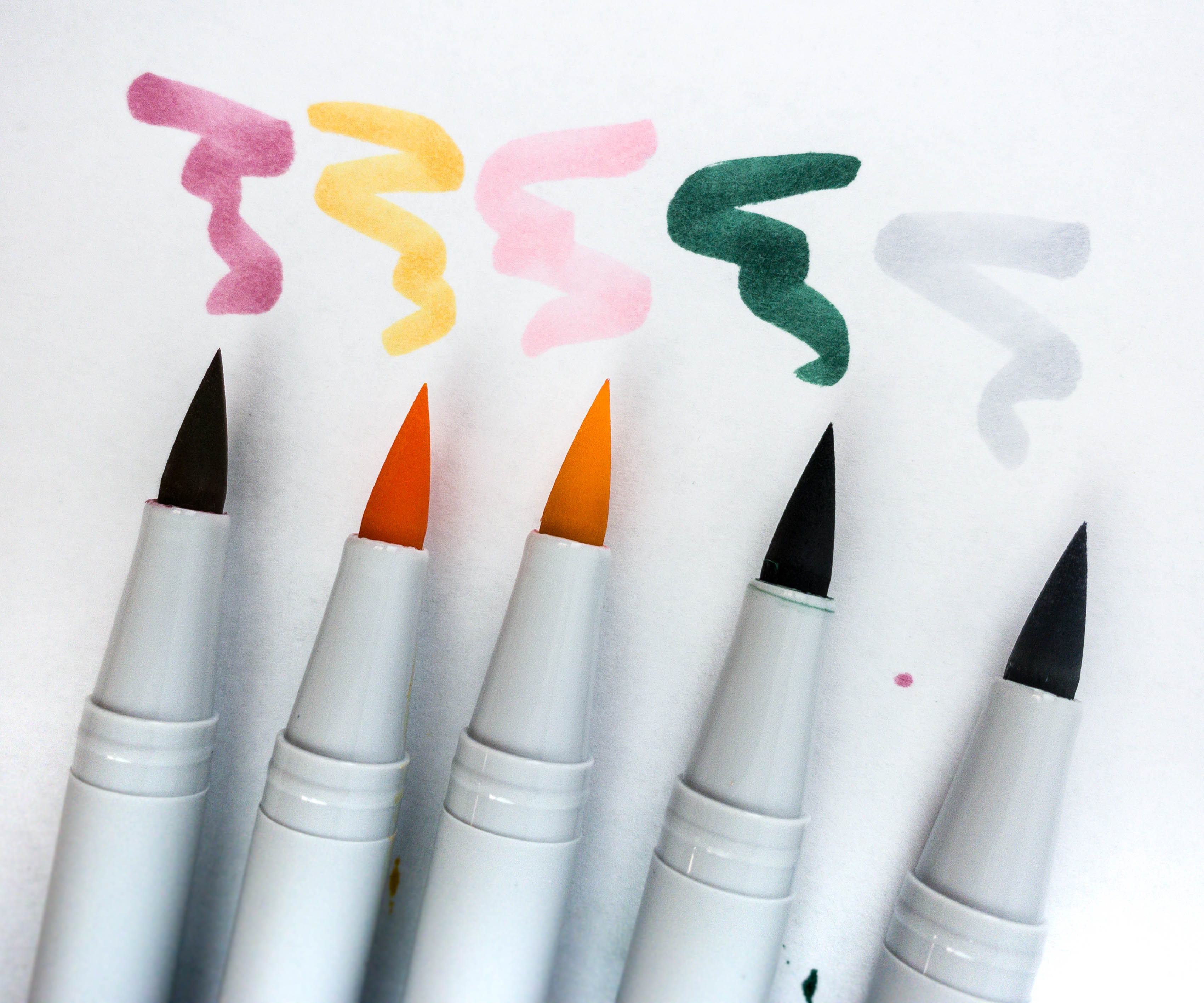 The flexible brush tip creates thin, medium, and bold strokes depending on the pressure applied while using it.
I can also use the chisel tips for wider application. This is perfect for coloring large portions and creating bolder lines.
My Tombow box this quarter provided lots of tools that I can use to enhance my artistic skills, particularly in calligraphy and lettering! I loved the colors they sent in this box. My favorites are the markers because they have tips that clean themselves after blending and they are durable too! I also had fun using colored pencils. This is indeed a perfect subscription for aspiring artists and even those who already have advanced skills but looking for new tools and inspiration! Also, if you've been looking at Skillshare or are already taking lettering classes there, grabbing these boxes means you already have a full complement of tools ready to go!
What do you think of this quarter's Tombow VIP Club?