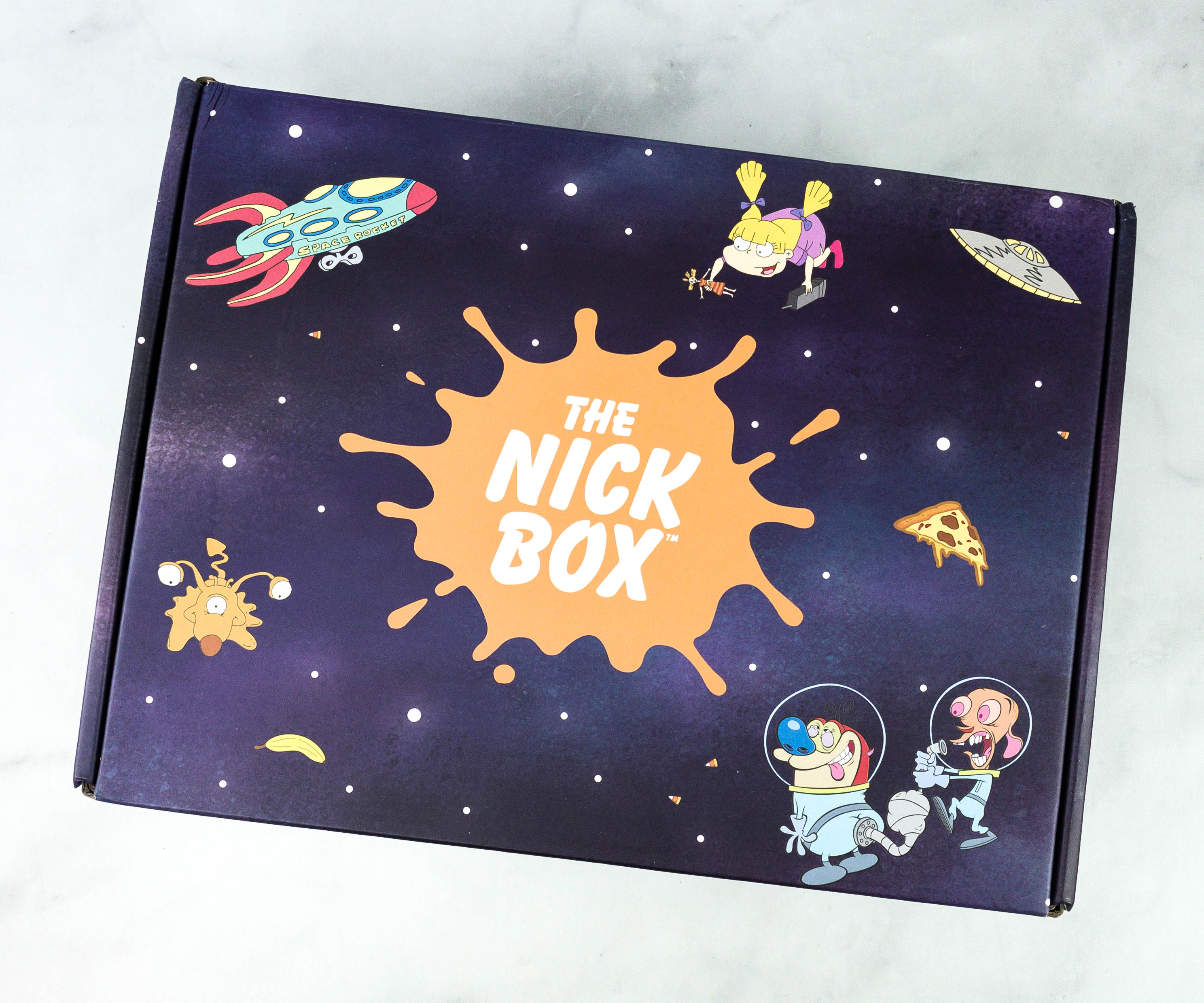 The Nick Box brings back the most memorable 90's Nickelodeon characters through a quarterly subscription box for $49.99 per box plus $7 shipping. Each box is filled with nostalgic goodies like plush, apparel, toys, and other unique items from famous Nickelodeon shows like Hey Arnold!, Rugrats, Catdog and a lot more.
The box features various characters from our favorite Nick shows like Rocko's Modern Life, The Ren and Stimpy Show, and Rugrats!
The items are neatly stacked inside the box.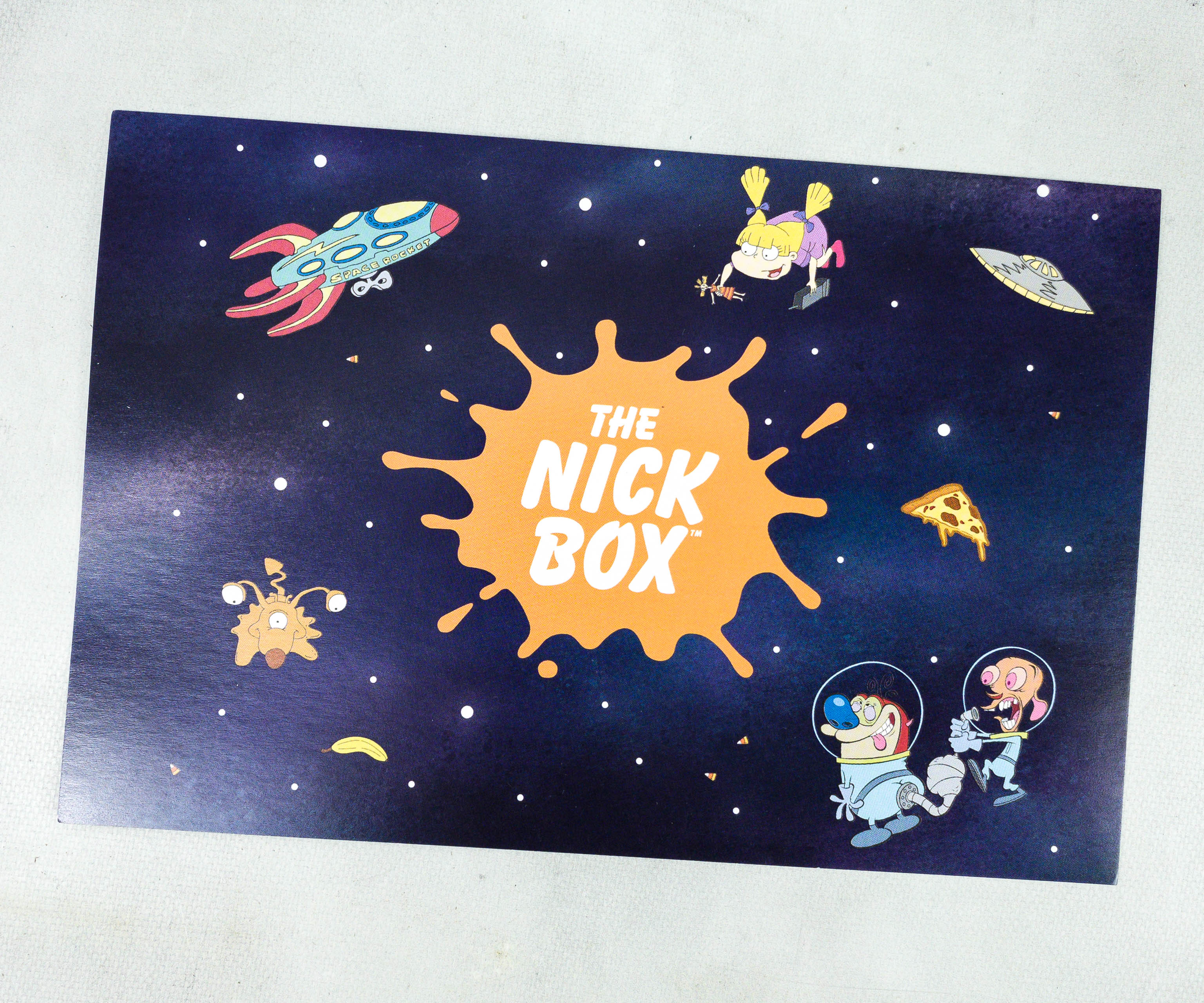 It also includes an information card!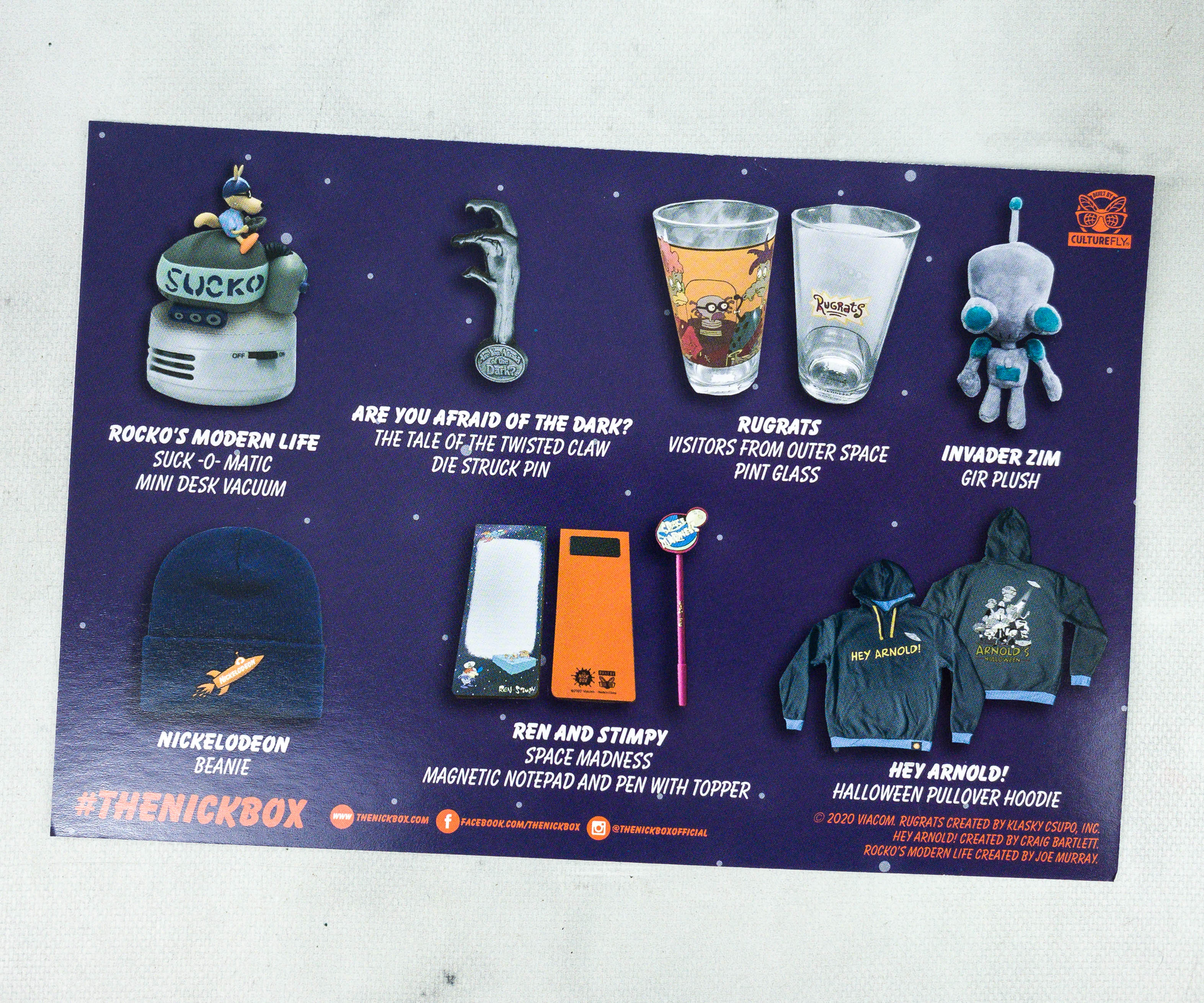 Here's a list of all the items included this quarter.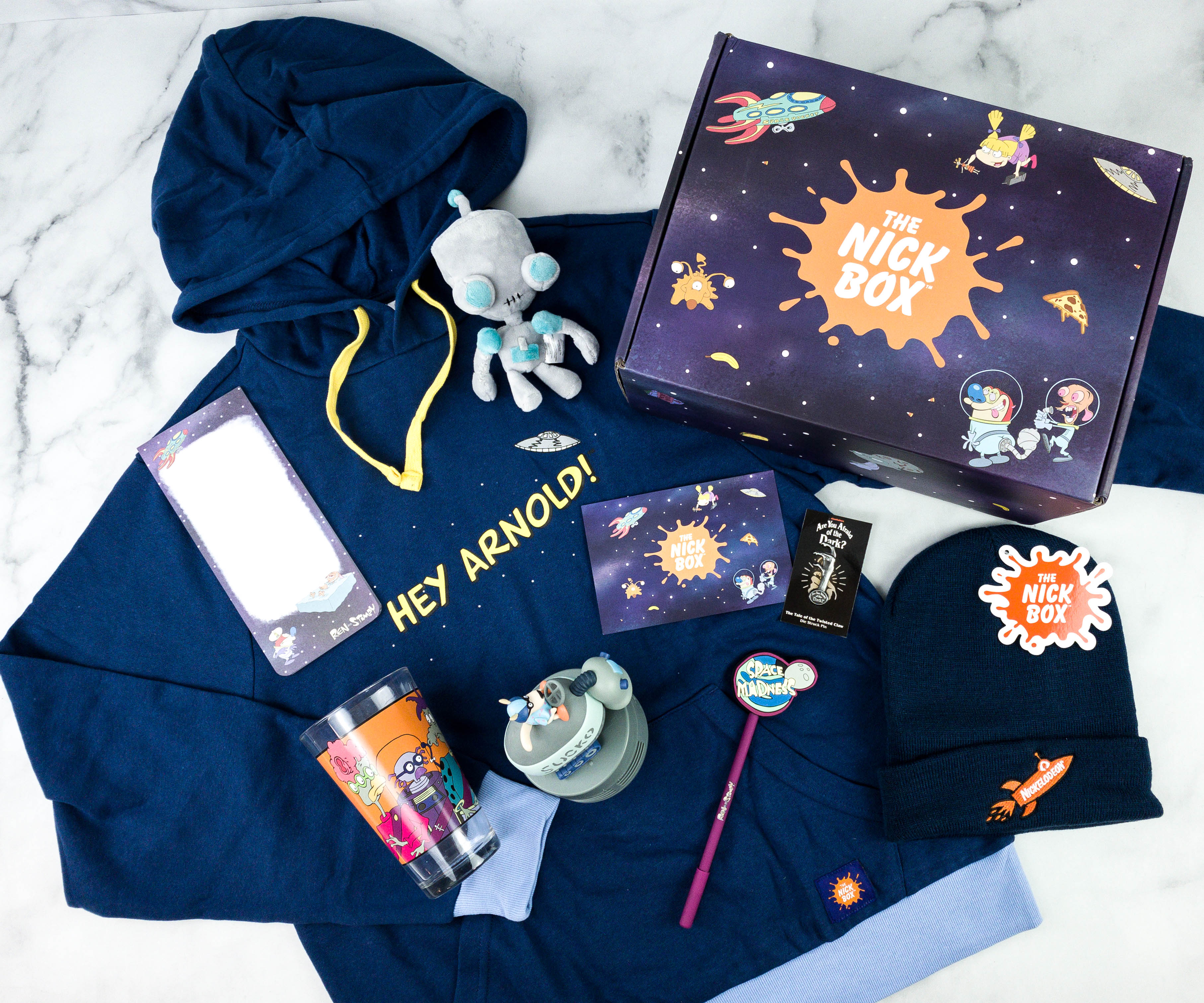 Everything in the Fall 2020 box!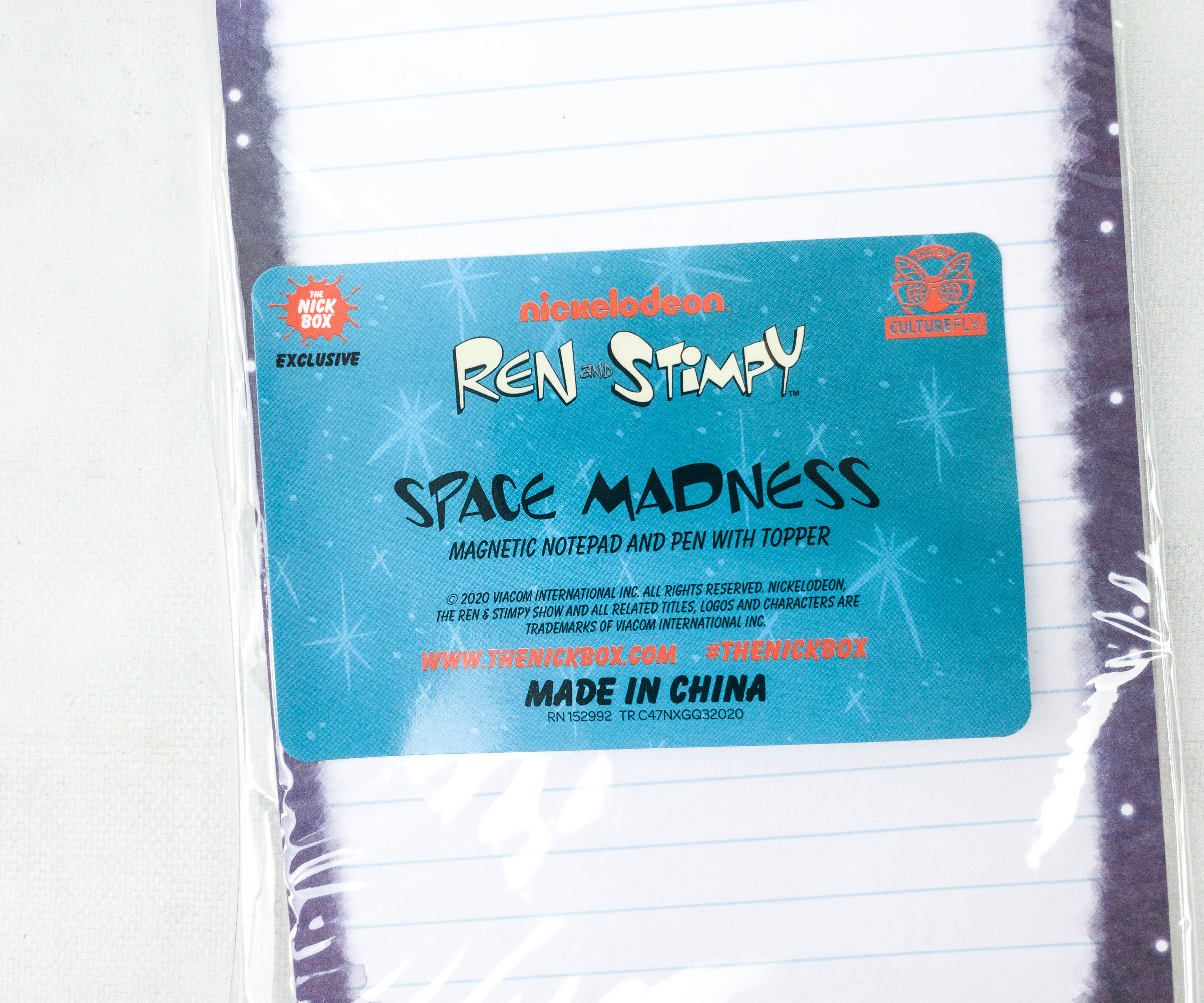 Ren & Stimpy Fridge Notepad. This notepad comes with a magnetic backing so you can stick it on your refrigerator or other places where you would need to see the notes and reminders you wrote on it.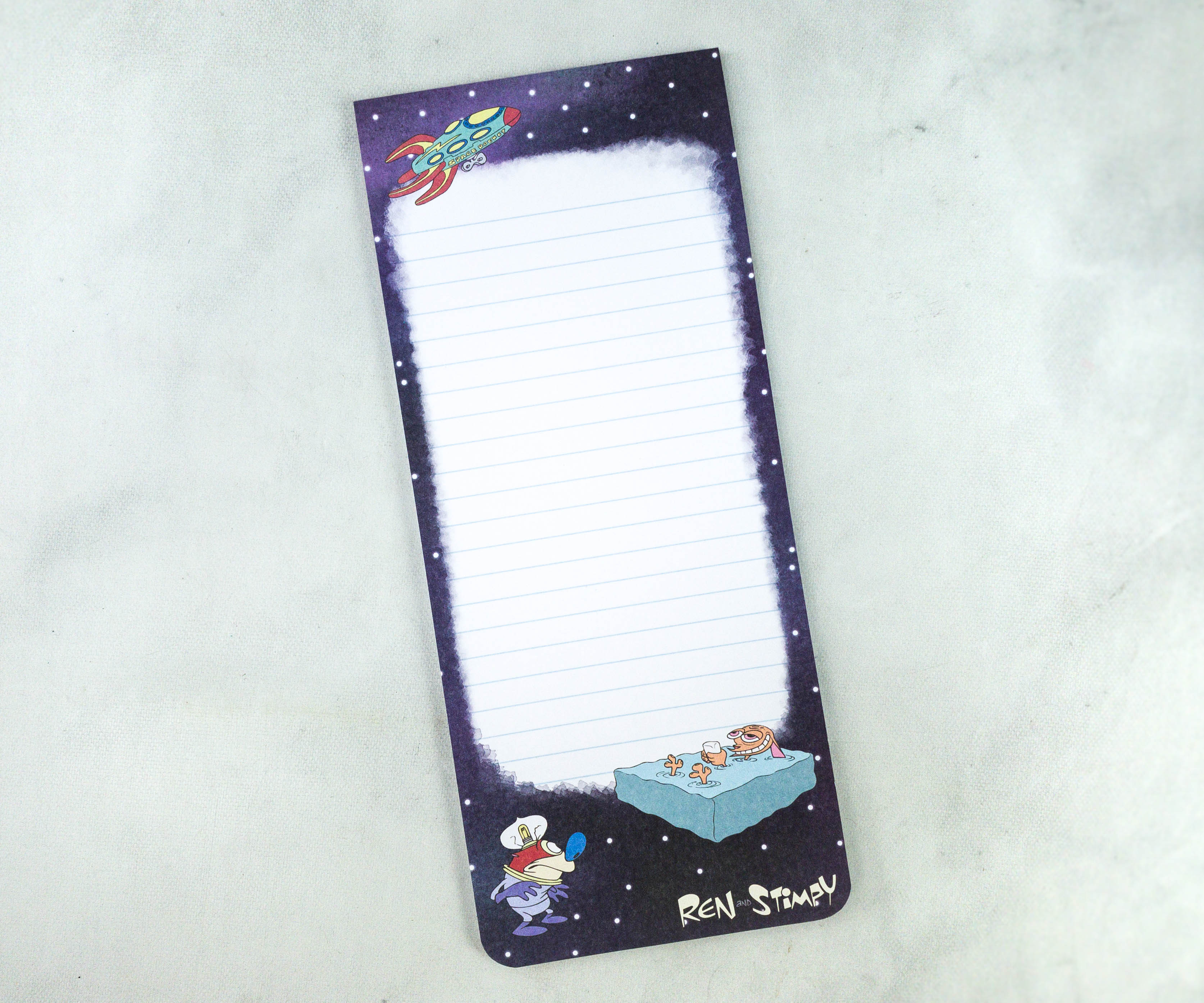 The fun design features Ren and Stimpy. The rocket above reminds me of that time when they both went to space! Also, the notepad is lined, so it's easier to keep your notes organized.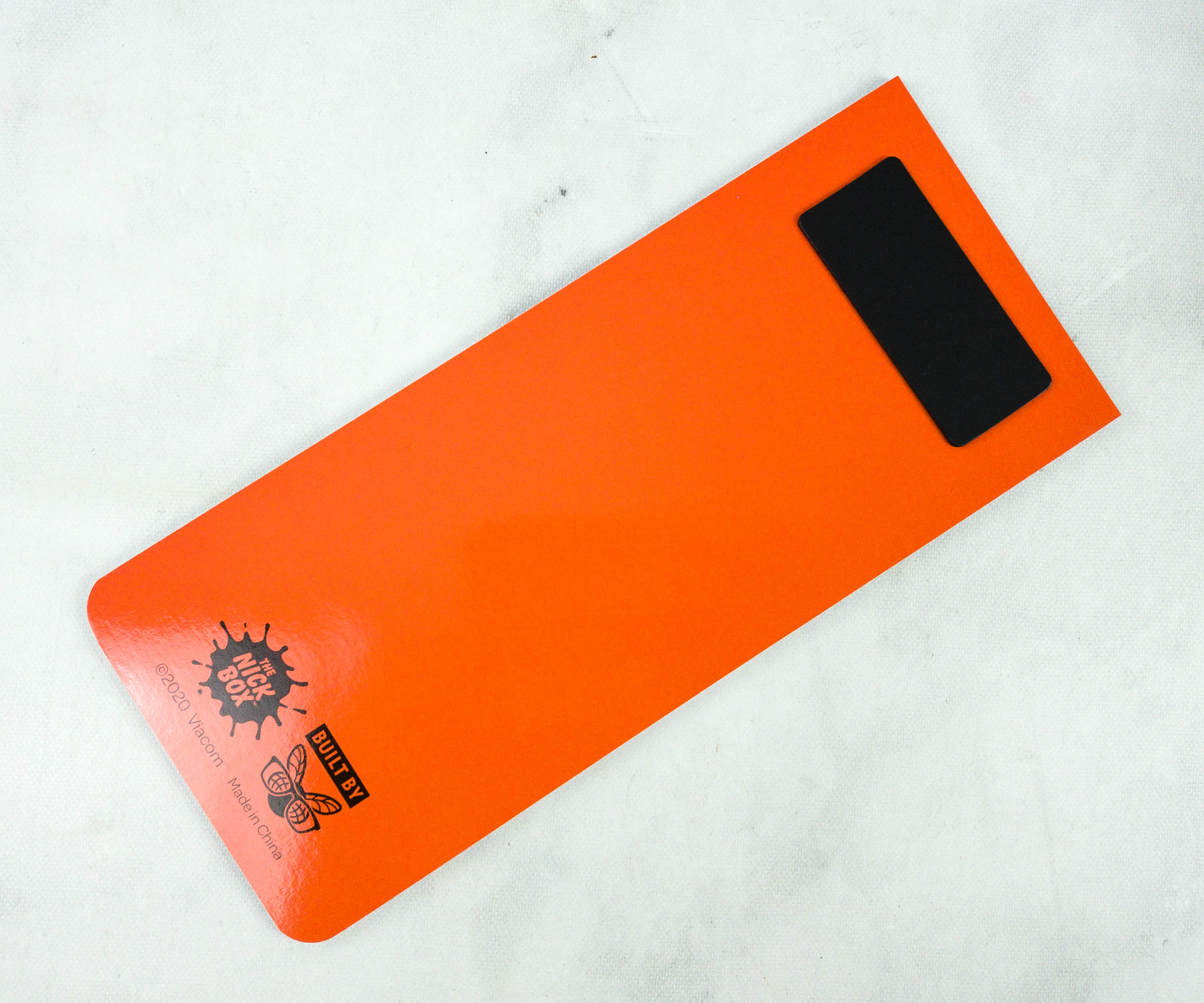 The back is orange and at the upper part is the magnet. It also includes The Nick Box and Culturefly logo, ensuring its authenticity.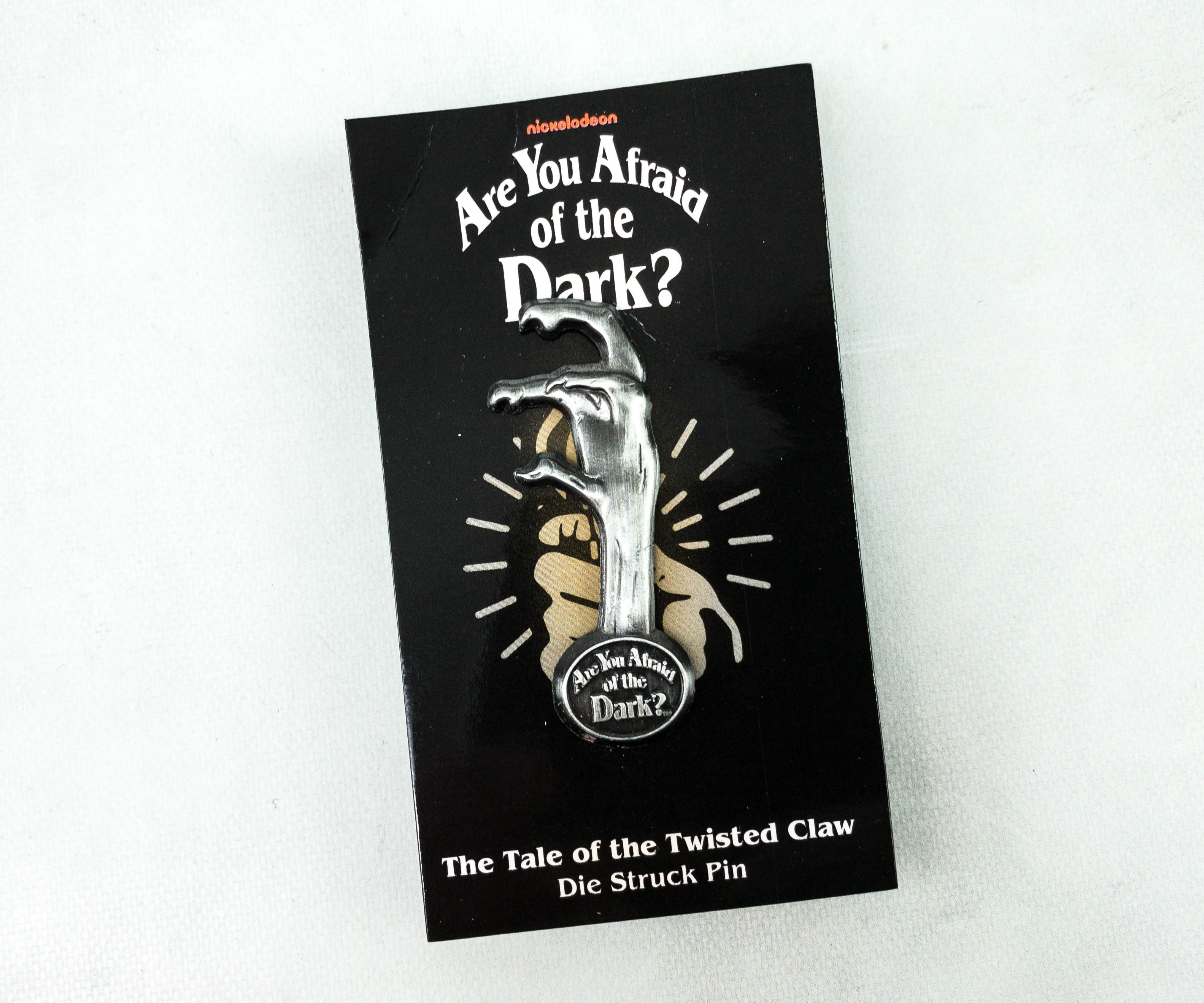 Are You Afraid Of The Dark Tale of the Twisted Claw Pin. This pin brings a lot of scary memories from the show. I remembered watching the episodes and the stories haunted me later at night!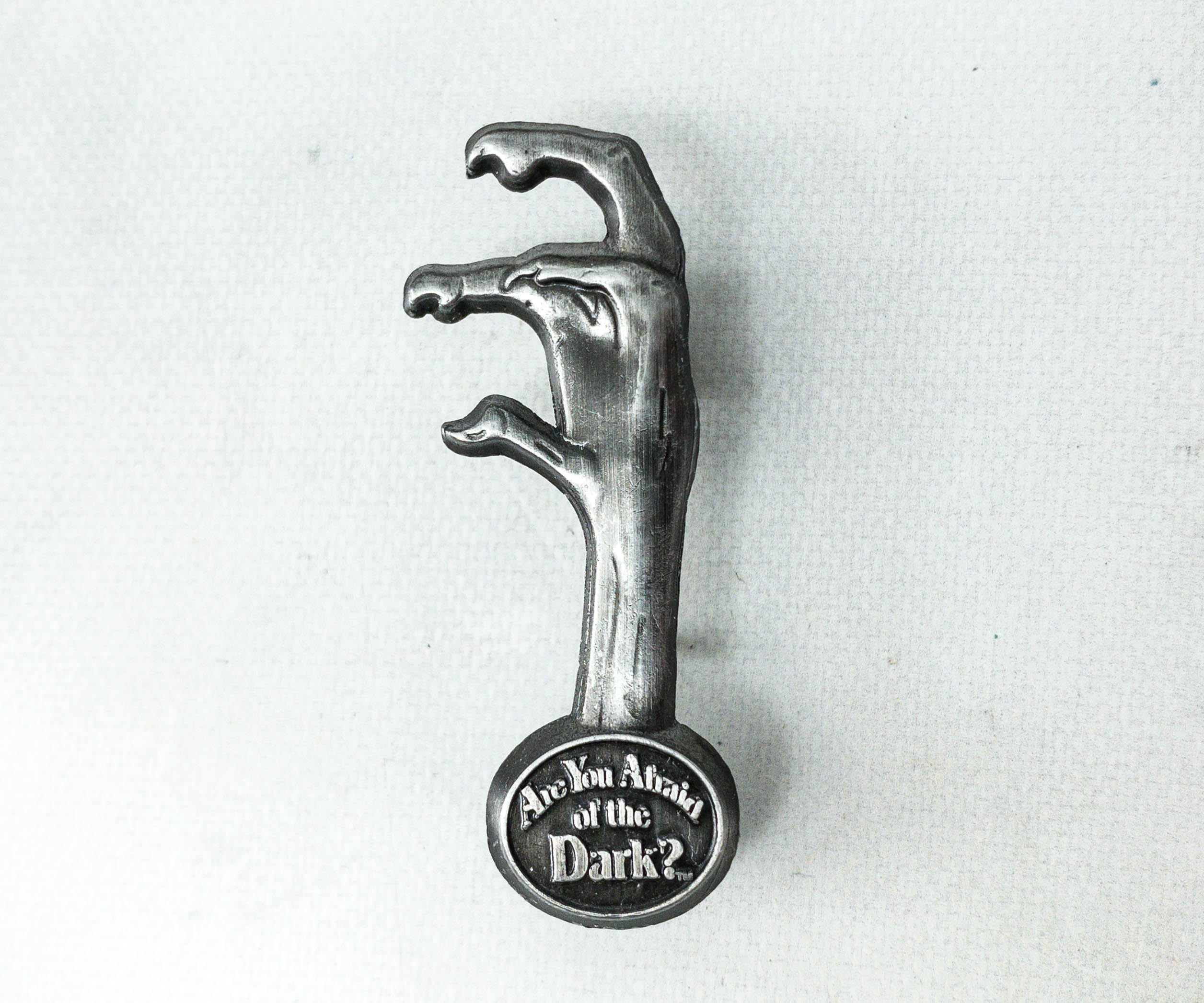 The design looks creepy and the craftsmanship is amazing! It also has the show's logo on it.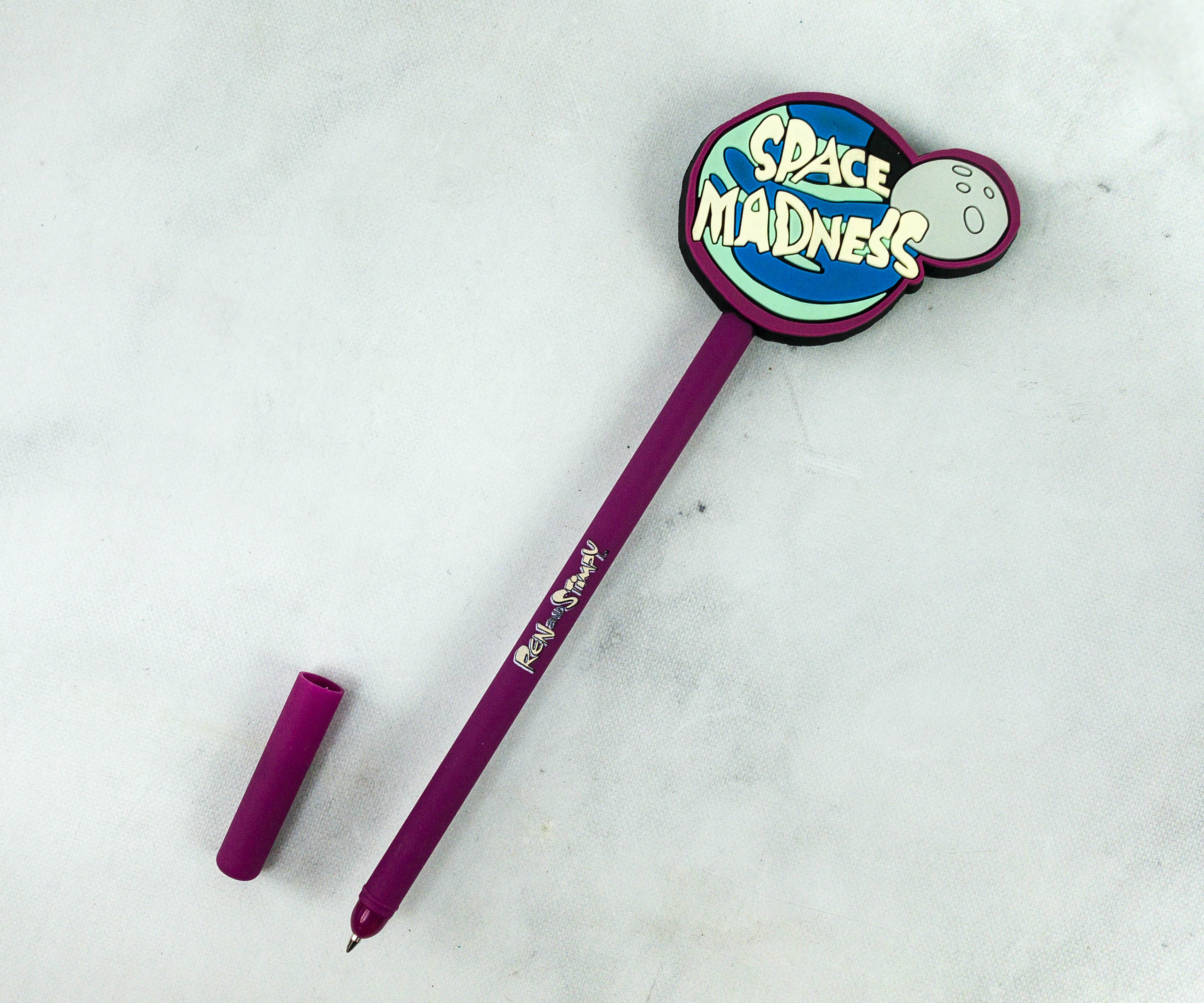 Space Madness Pen. To use with the notepad is this cute pen which also The Ren and Stimpy Show themed. The pen topper is the Space Madness logo!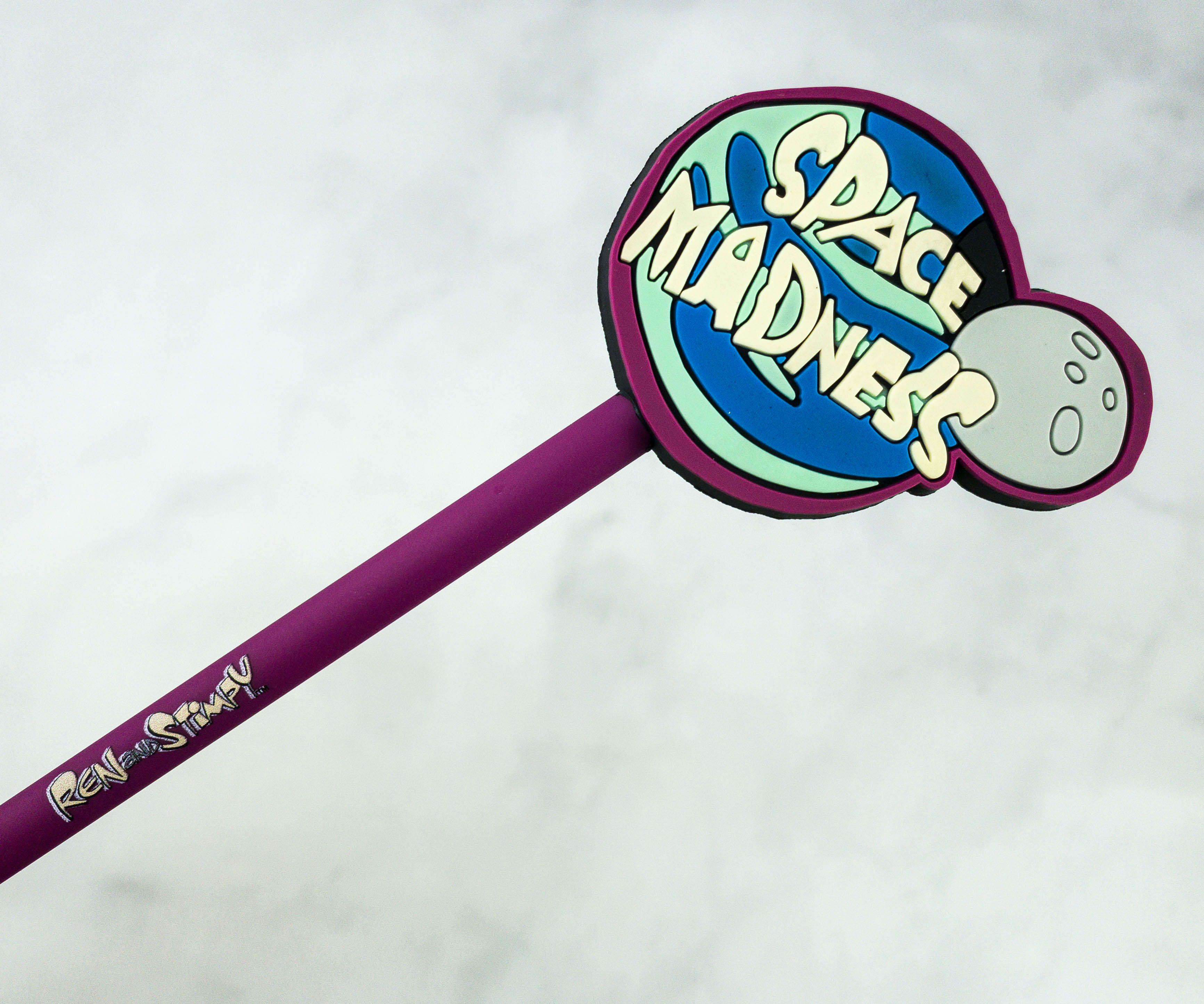 For anyone who is not familiar, Space Madness is the 5th episode of The Ren and Stimpy Show, a crazy adventure from outer space!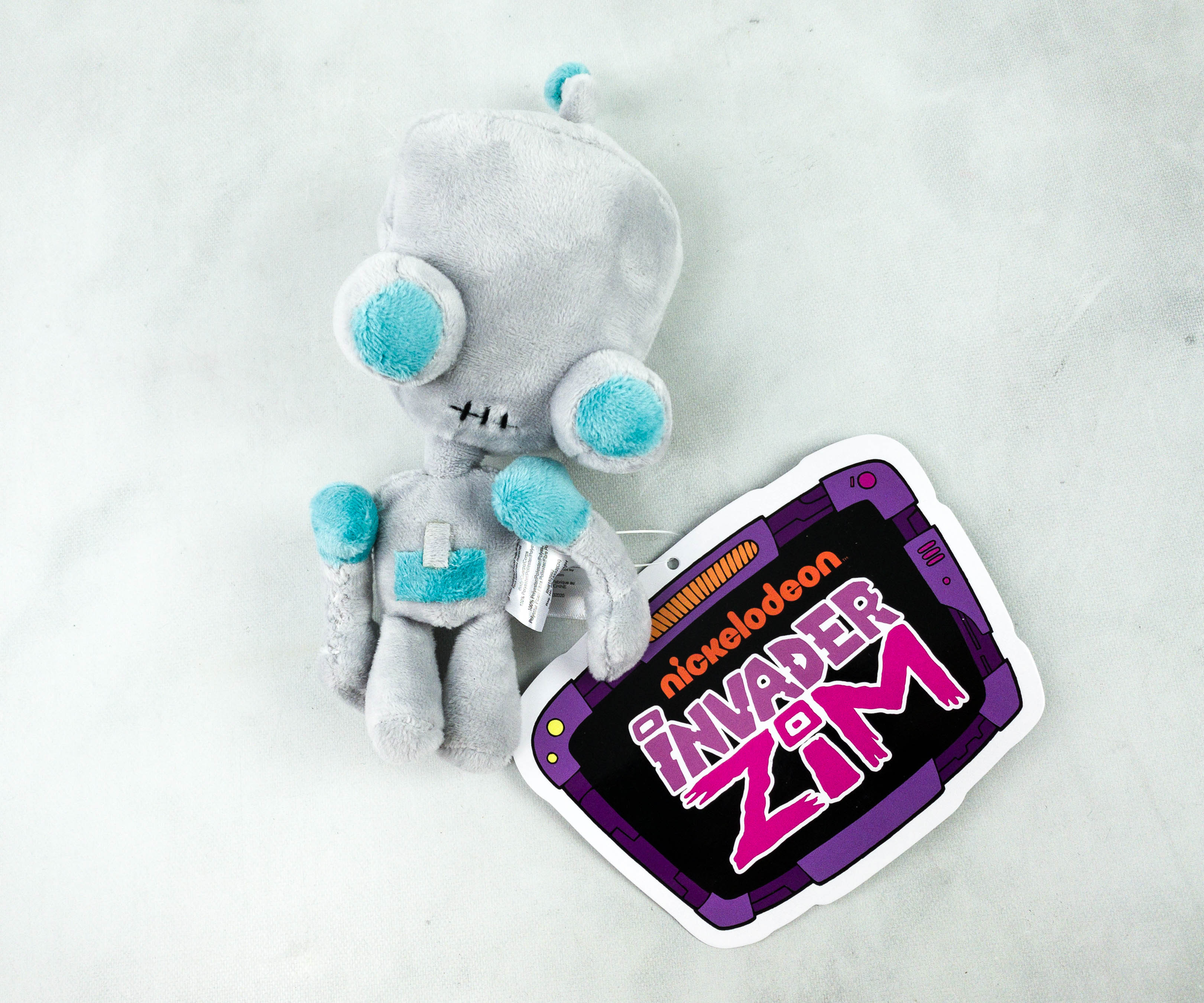 Invader Zim Gir Plushie. I also received a cute stuffed toy from the box! It's Gir, a robot character disguised as a green dog from the Nick show Invader Zim.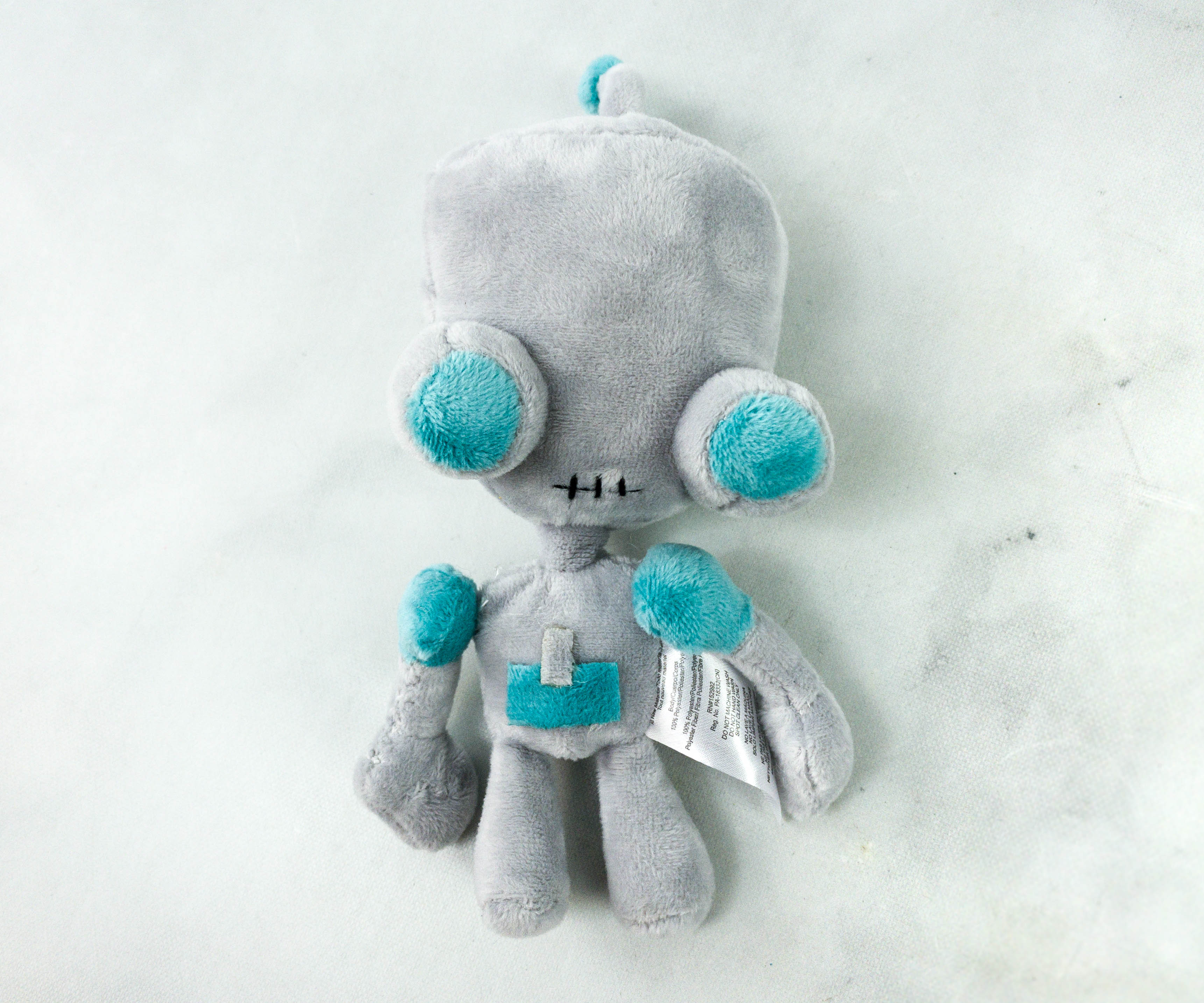 It's soft and cuddly! This plushie is really cute and it looks exactly like what's in the cartoons!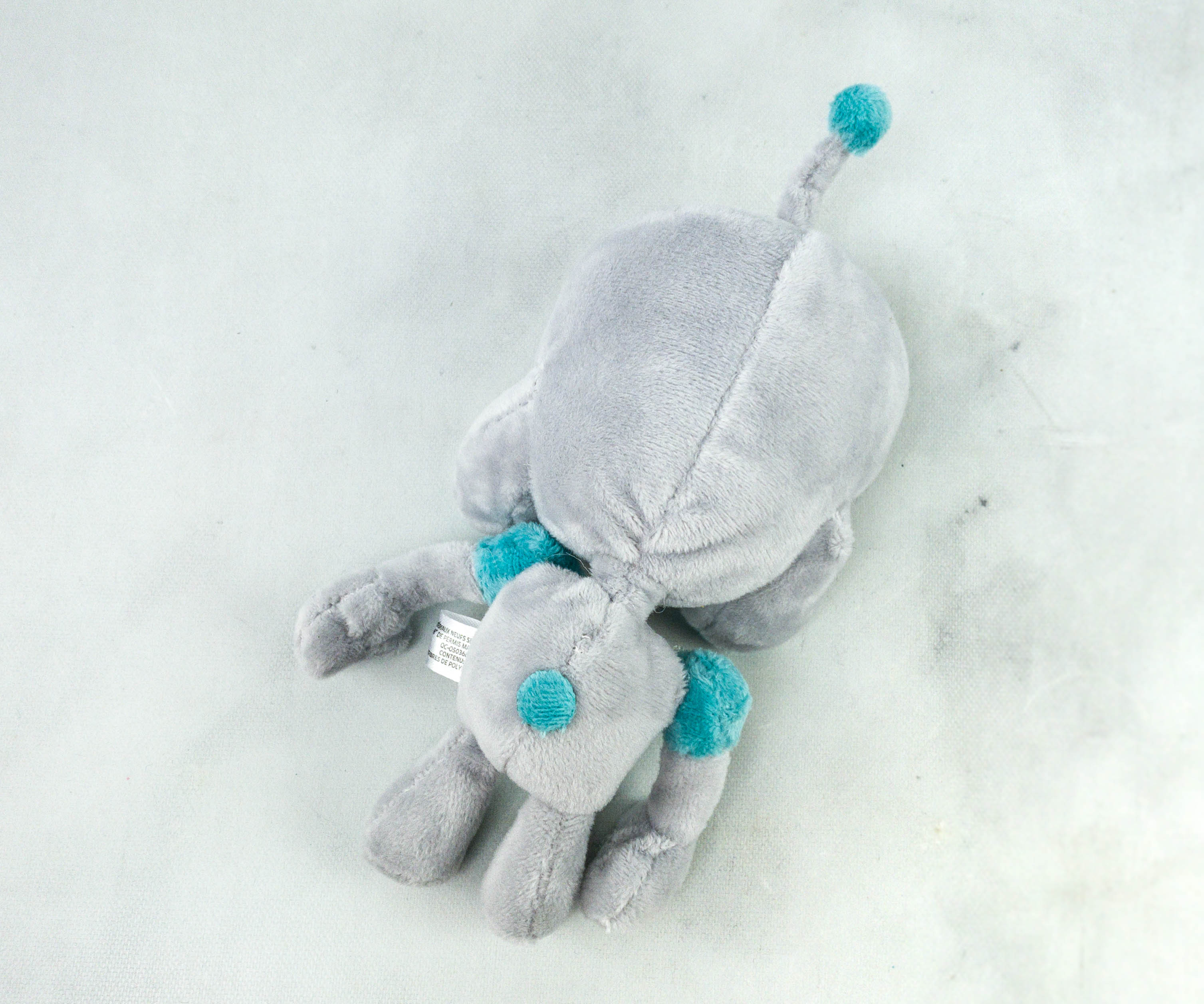 The details of this item are accurate. It's indeed a cute replica of Gir!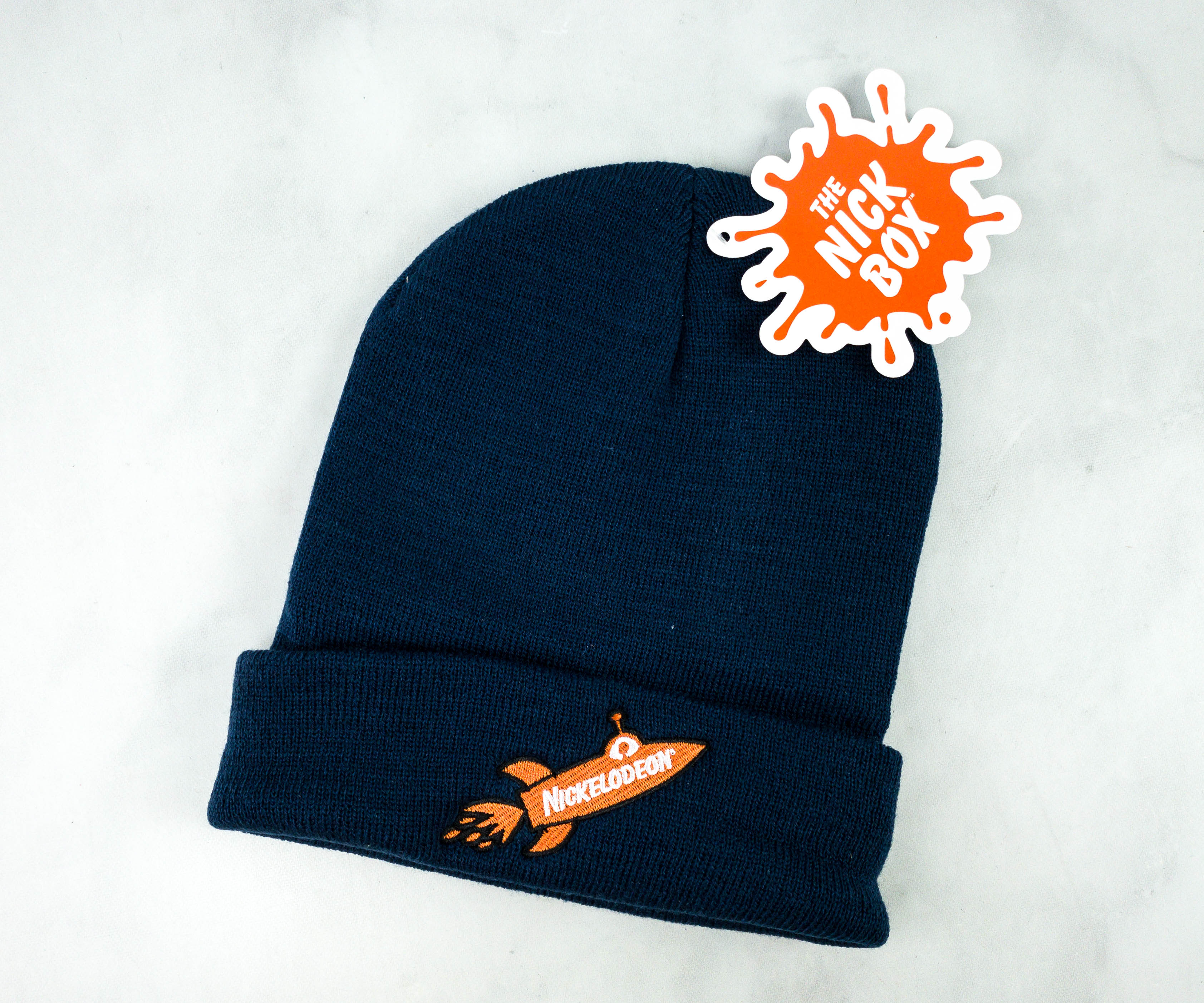 Nickelodeon Rocket Beanie. They also sent me a beanie and I really like it because it's comfortable to wear. It'll be really useful when the weather is cold!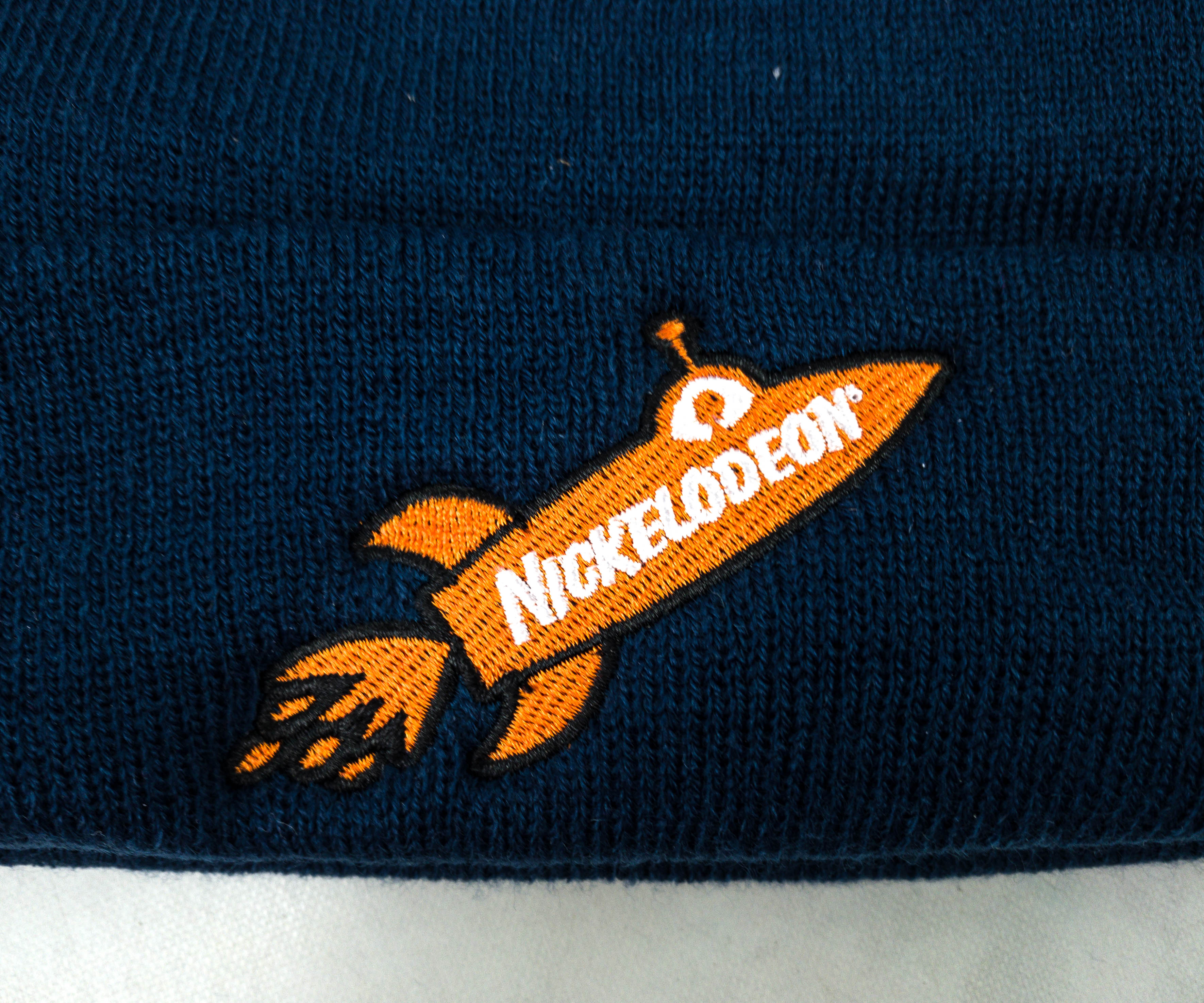 Nickelodeon's rocket logo is also stitched on the bottom part of this wearable. It's an orange rocket ship blasting off and is considered as one of the most popular network logo's ever created!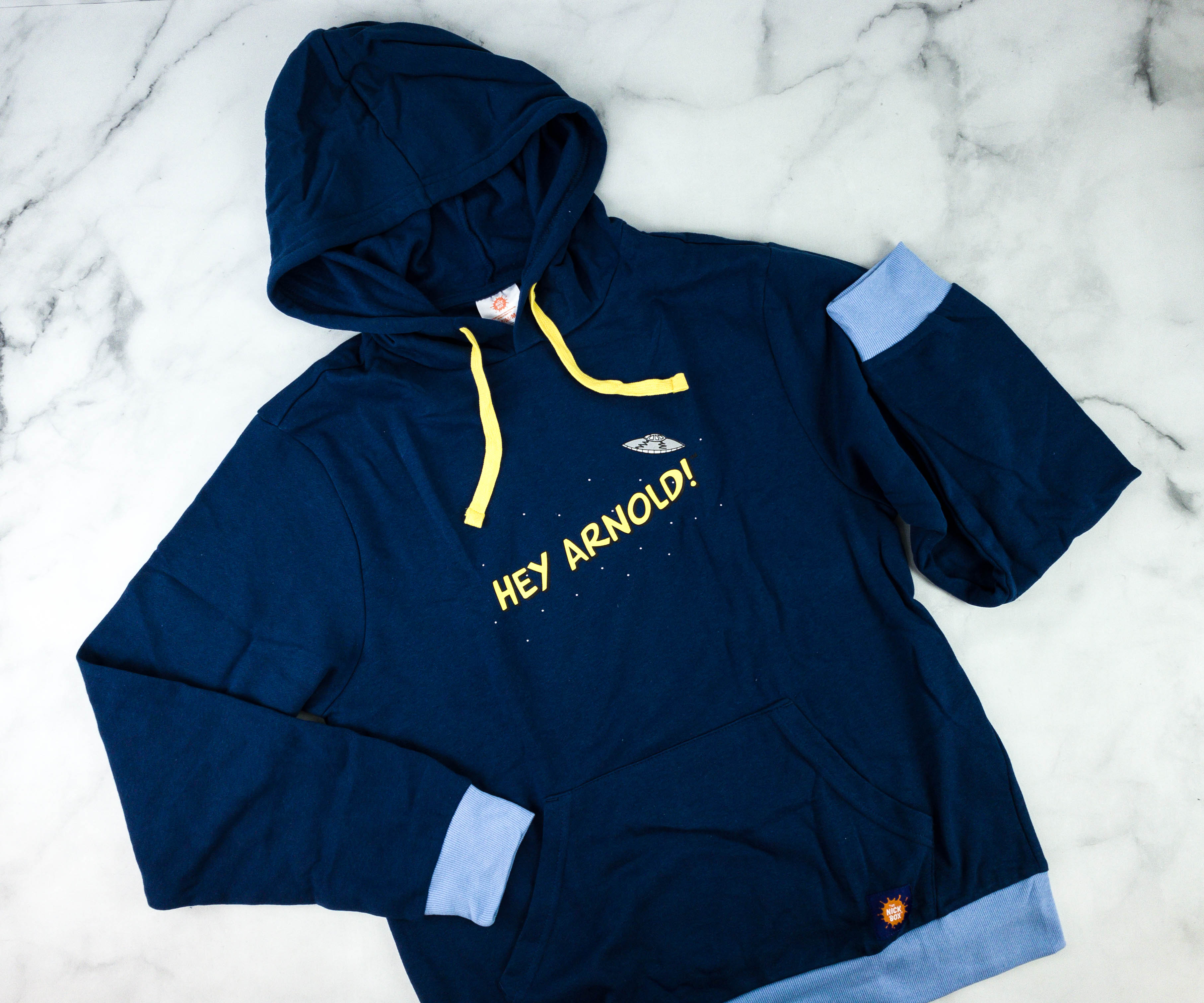 Hey Arnold! Hoodie Jacket. Another wearable item is this navy blue hoodie jacket. It features Hey Arnold, another popular Nick show which ran from 1996 to 2004!
The yellow print is nice and lively. It surely stands out from the dark background.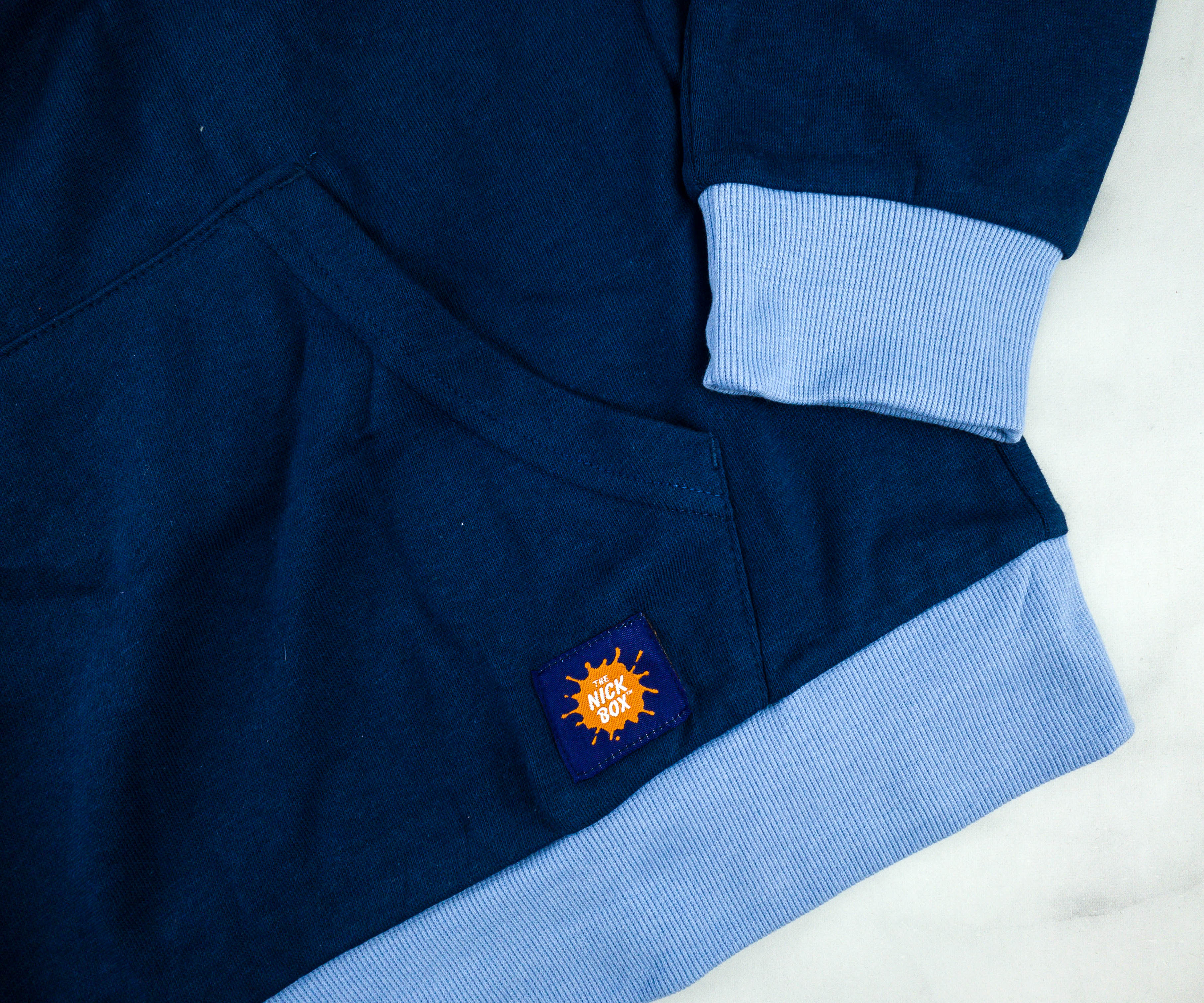 It has ribbed cuffs and hem that keeps the piece cozy. There's also a brand tag located at the front pocket.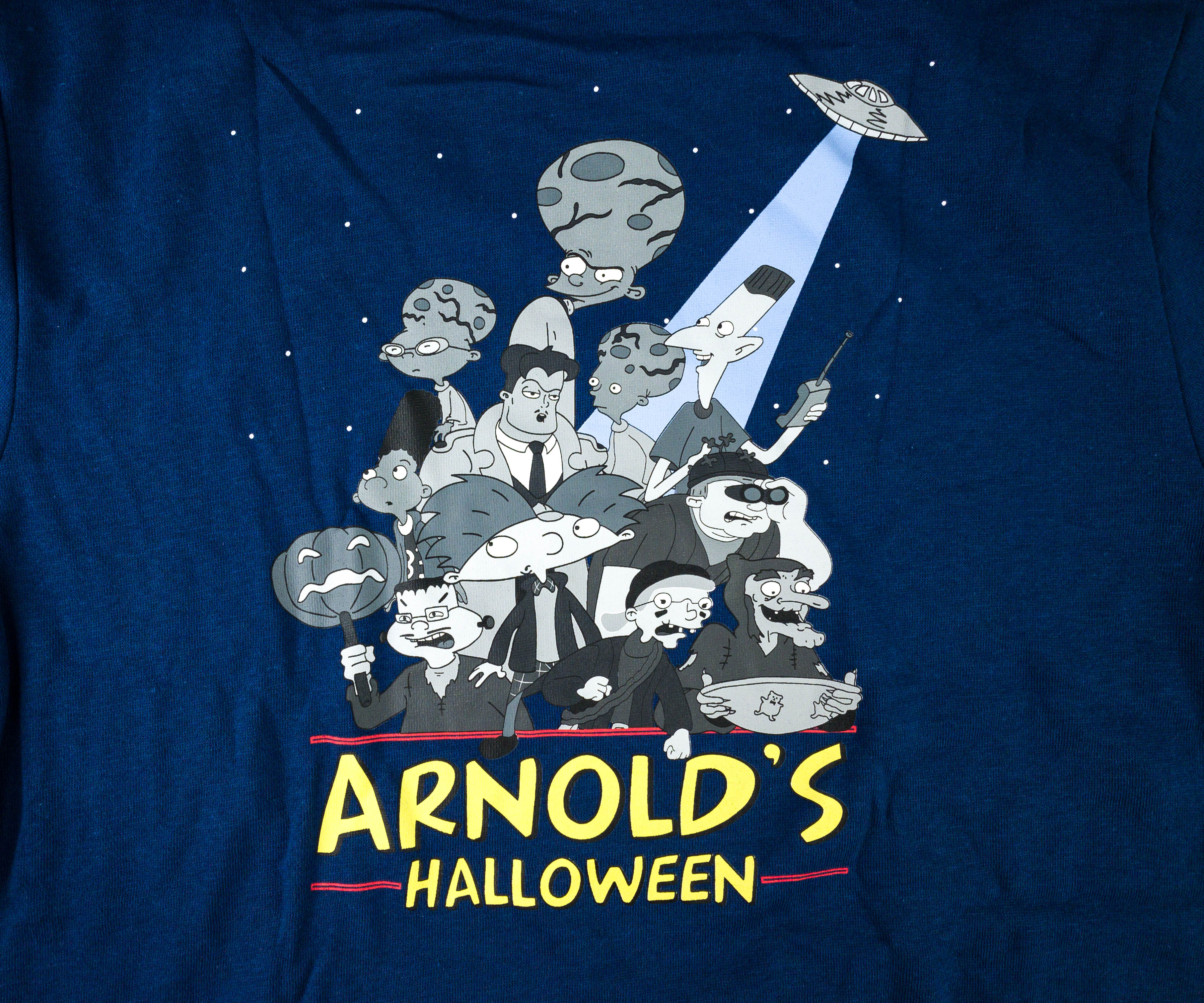 There's also a print at the back that highlight the show's 7th episode on its second season. It was when Arnold and Gerald's fake radio show broadcasted a fraud alien landing that caused alien fever all over the neighborhood.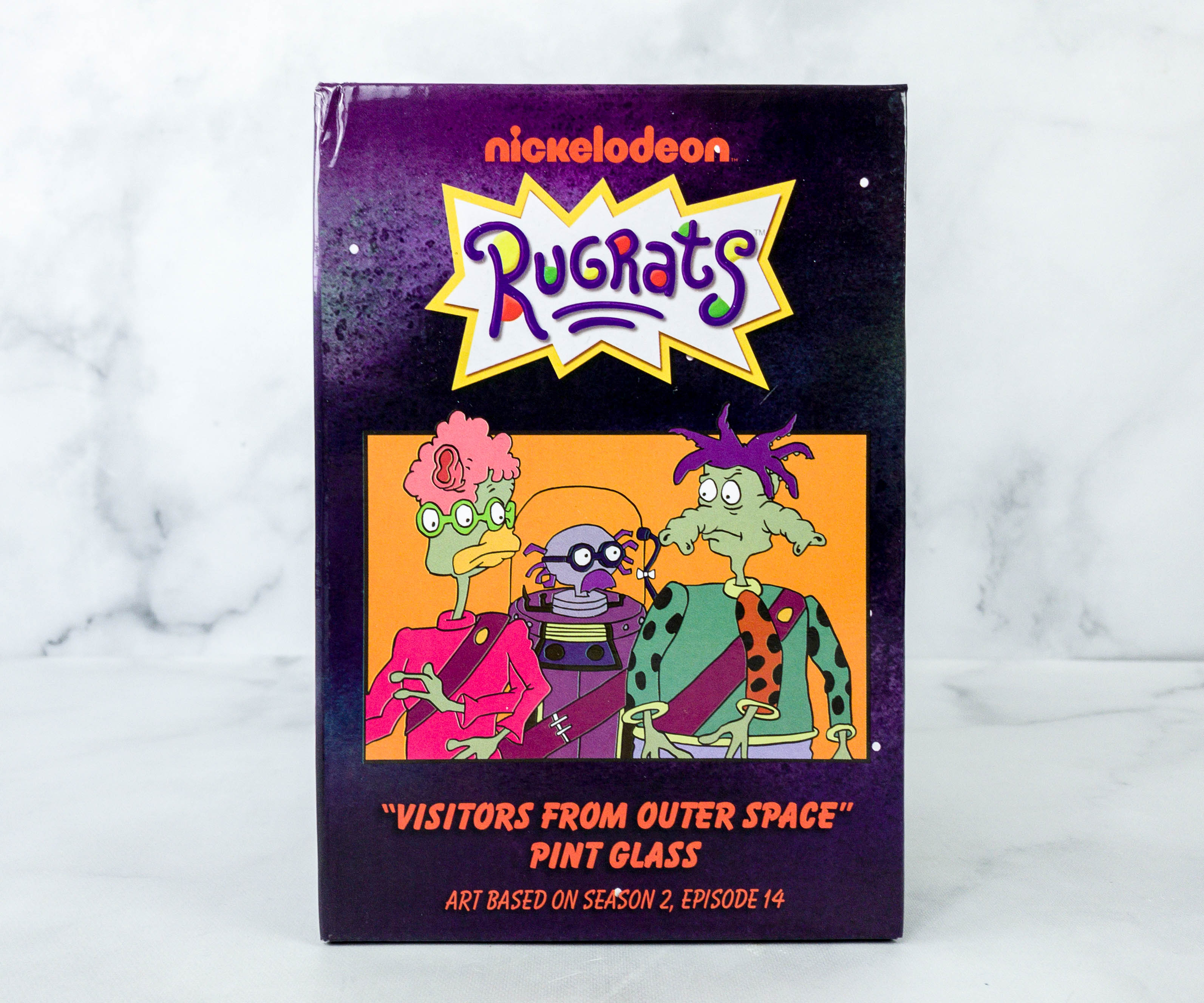 Rugrats Visitors From Outer Space Pint Glass. The pint glass came in a nice box packaging that displays the item's design.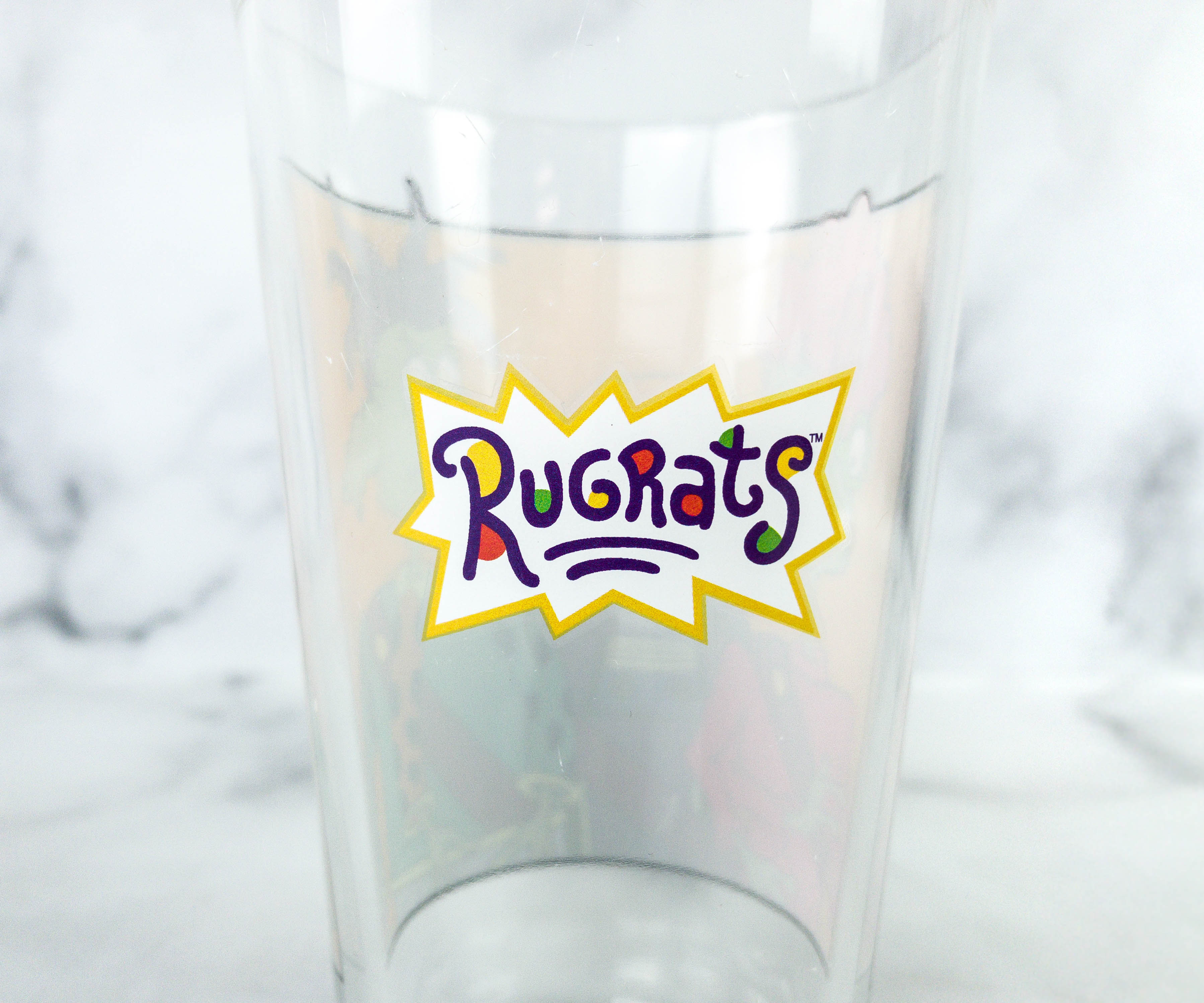 One side of the glass has the colorful Rugrats logo on it.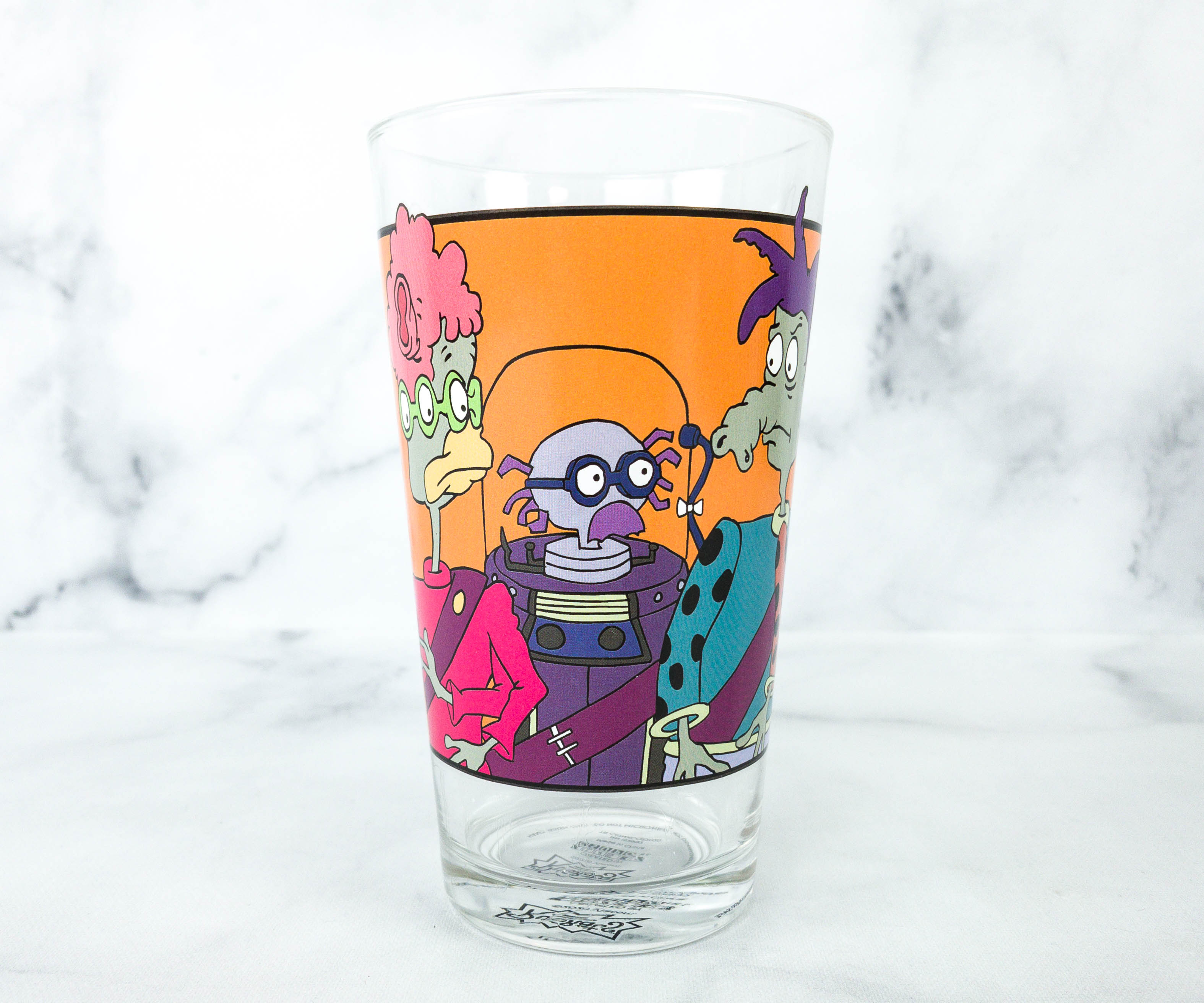 The other side features an illustration from Visitors From Outer Space, which is episode 14 from Season 2! It was that time when Tommy dreamed that two aliens abducted the Rugrats in their space craft. The kids still won though, and then Angelica became the queen!
Suck-O-Matic Desk Vacuum. It's a cool mini desk vacuum! At first, it looked like a simple figure but I was surprised that it really works! It uses 2 AA batteries and it's such a fun way to clean crumbs and dirt with this handheld vacuum.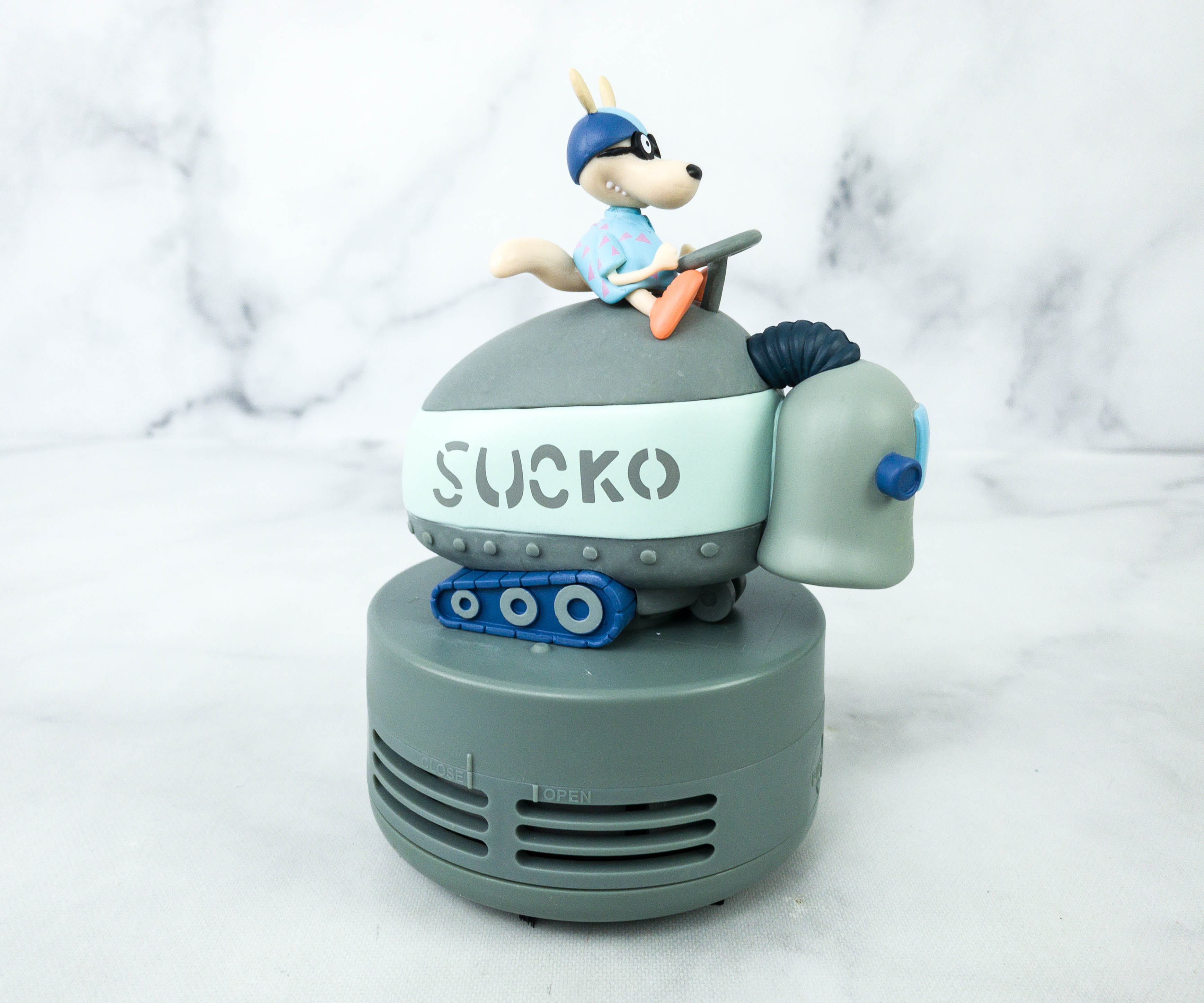 It's Rocko riding his Suck-O-Matic vacuum!
The details are great and the paint job is perfect!
There are mini brushes below it and it's easy to use. It's surprisingly powerful enough to suck dirt from surfaces!
It's a box full of adventure this quarter! The Nick Box has once again curated items that brought back fun memories from watching Nickelodeon's shows. Aside from collectibles and merch for display, I'm also happy to receive wearables such as the hoodie and beanie. There's even a mini-vacuum which I can definitely use on my desk. This is indeed a perfect subscription for Nick fans of all ages, it's like opening a time machine that brings you back to the good old days!
Did you like the Fall 2020 Nick Box box?