The Lady of Light Box is a subscription for the woman who doesn't want to leave her spiritual tools behind, even when navigating the daily grind. Curated by a professional pagan experienced in creating a sacred space in the home and at the office, the box will include a variety of sparkly jewelry, stones and crystals, lifestyle items, home décor, ritual items, altar decorations, statues, cards, luscious perfumes or essential oils, candles or smudging materials, decadent soaps or bath products, and other spiritual tools.  Expect the unexpected, as each box comes with surprise gifts or unique handmade items. Different options are available starting at $9.50 a month for the Priestress Package to 43$ for the Professional Pagan Box or the Aura Song Lightworker's Box. A quarterly subscription is also available.
DEAL: Take $3 OFF your first box or package Use coupon code HELLO3. OR Get a special gift when you subscribe! Use coupon code WELCOMEGIFT. Valid to new subscribers only.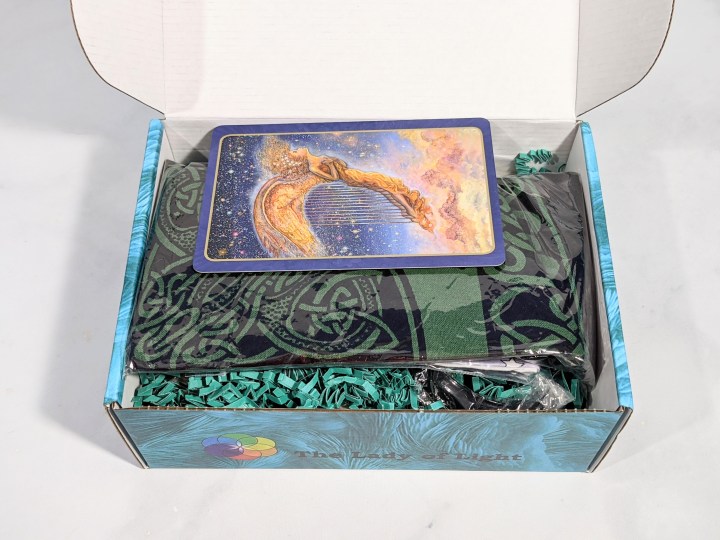 This review is for the Aura Song Lightworker's Box. The lovely box was protected in a plastic mailer.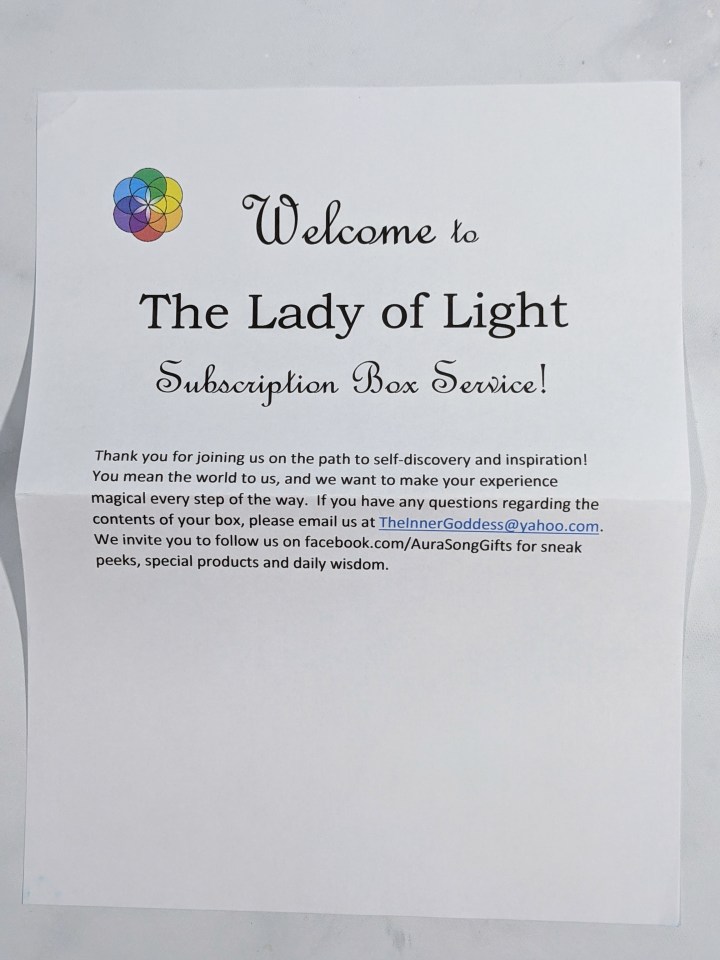 The information is printed on simple white paper.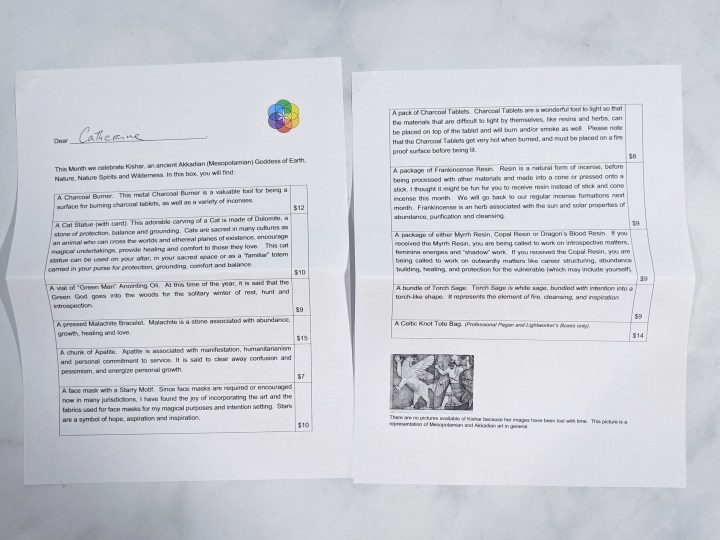 The items are individually listed with their use and meaning.
This month's Goddess is Kishar, The Mother Goddess in the Akkadian and Mesopotamian culture. Include in the box are a workshop activity and affirmations for the month.
On top of the box, we have a monthly insight card, picked from the Whispers of Love Oracle by Angela Hartfield and Josephine Wall.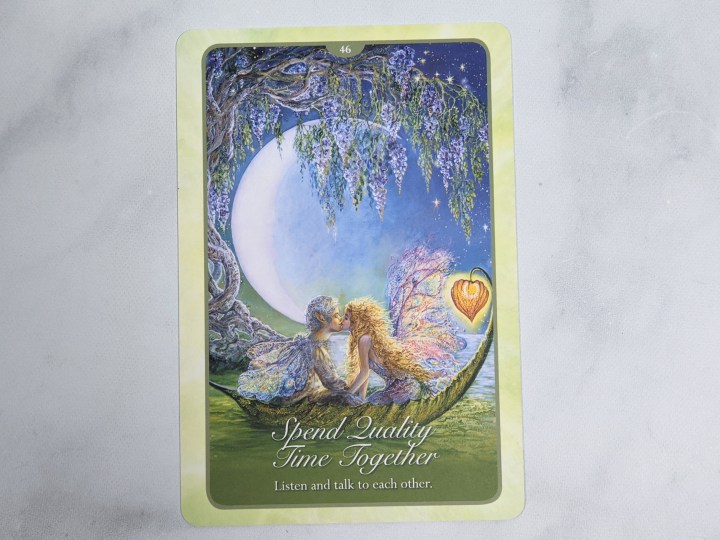 My insight is to Spend Quality Time Together, which is important to do with your loved one, even after spending month's stuck at home with the same people.
Celtic Knot Tote Bag. I really enjoy the design of these tote bags.
The design is lovely, and the color is nice and calming. The tote is roomy and can be used to carry so much stuff. As I really love the design and have plenty of tote bags already, I'm planning on turning this one into a cushion cover.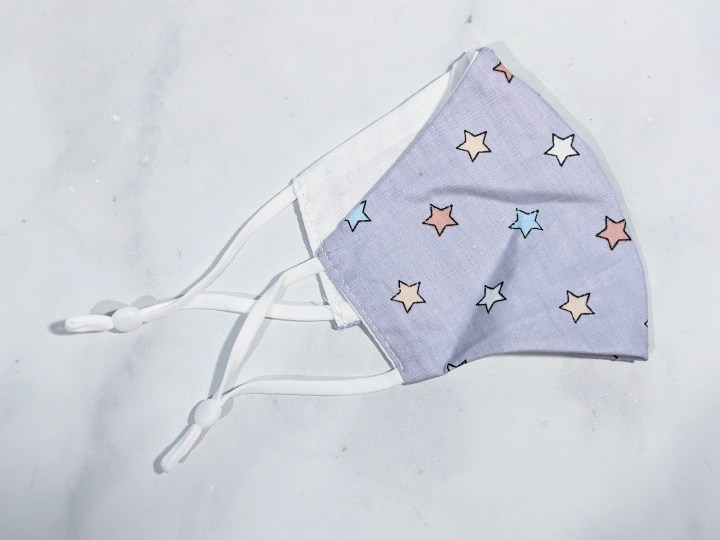 Face Mask – Starry motif. I live in an area where face masks have been mandatory since July, and we can't have too many.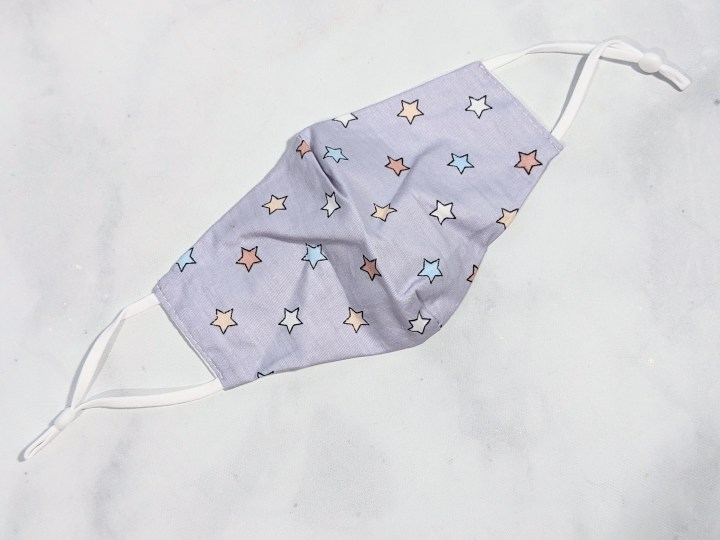 Stars are a symbol of hope, aspiration and inspiration. This face mask was chosen to help incorporate art and fabrics for magical purposes and intention settings.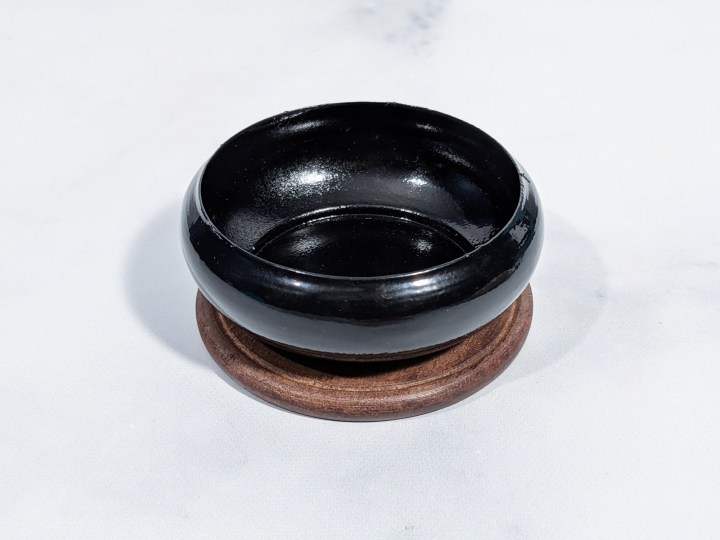 Metal Charcoal Incense Burner with a wooden base. This is a nice simple tool to burn cone incense as well as resin.
The wooden coaster has a nice flower design.
Swift-Lite Charcoal Tablets. Charcoal tablets can be used to burn hard-to-burn materials, such as resins and herbs.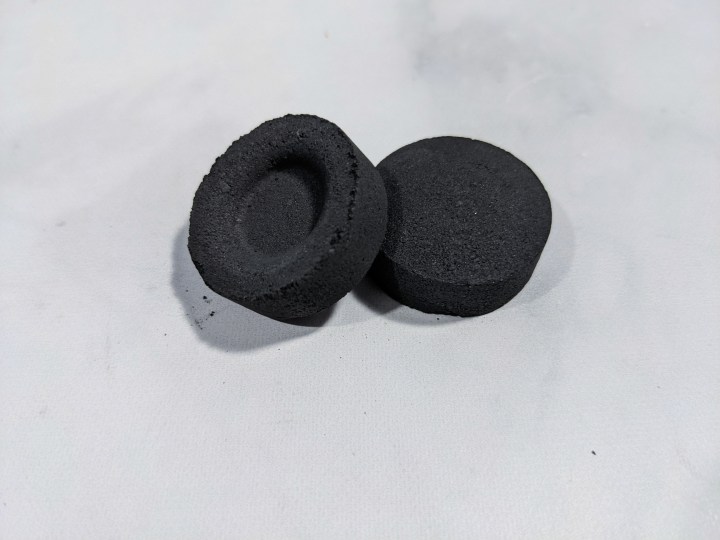 Charcoal tablets need to be placed on a fire proof surface, such as a charcoal burner, and lit on fire. Things can then be added on top to burn or smoke.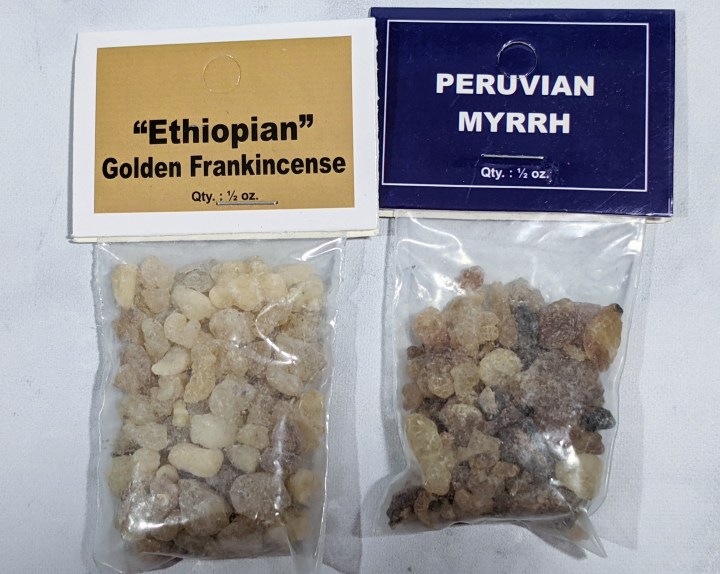 Every month, incense is included. This month, instead of getting it in stick or cone shape, we have received two types of resin, which is a natural form of incense. A small amount can be burned on the charcoal.
Ethiopian Golden Frankincense resin. Associated with the sun and solar properties of abundance, purification and cleansing.
Peruvian Myrrh resin. Subscribers would received either a package of Myrrh Resin (to work on introspective matters, feminine energy and "shadow" work), Copal Resin (to work on outwardly matters lire career structuring, abundance building, healing, protection for the vulnerable), or Dragon's Blood Resin (to work on creating strong boundaries, and banishing negative enrgies).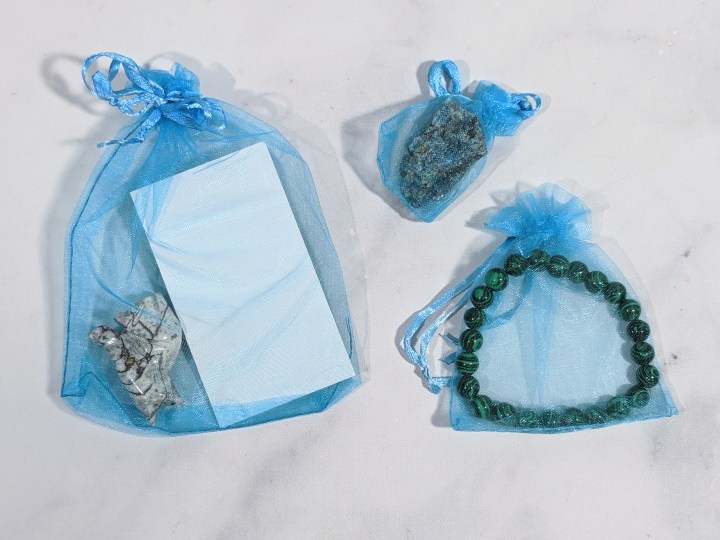 The small items in the box are packaged in an organza bag, making it seem like little gifts.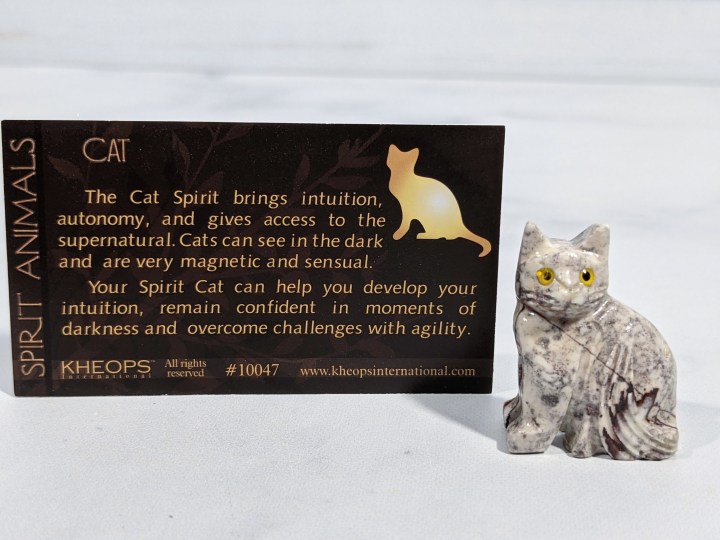 Dolomite Cat Statue. Cats are sacred in many cultures as an animal who can cross the worlds and encourage magical undertakings. Dolomite is a stone of protection, balance, and grounding. Together, they form a protective tutelary.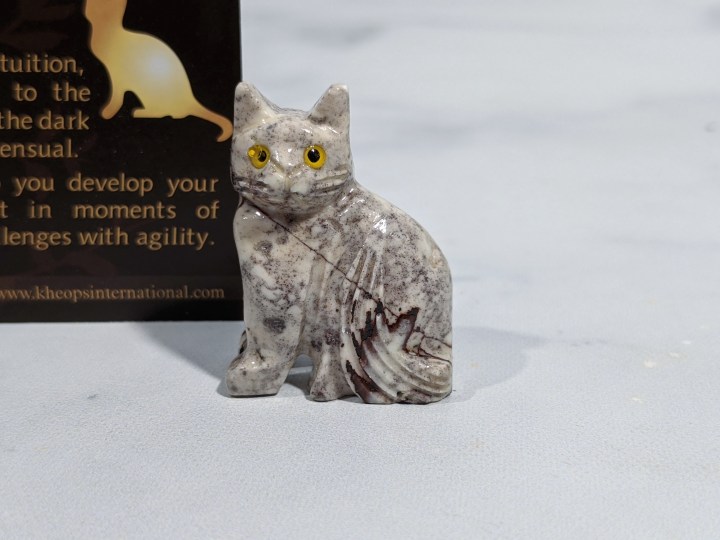 This is such a cute statue, and I love those eyes have been colored and not just carved. It gives the statue a reassuring soothing presence. The cat is small enough to fit in a pocket, but it can also be part of an altar.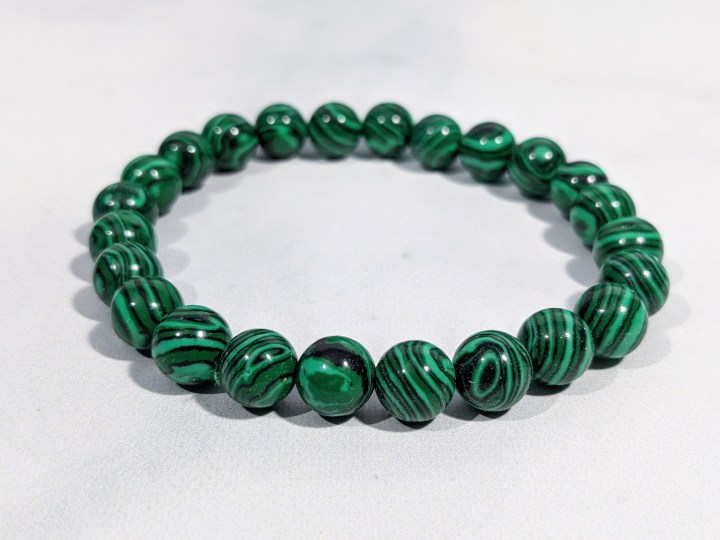 Malachite Bracelet. With its deep green hue, malachite is a stone of growth, abundance, spiritual growth, nature's beauty. It can help be intune with nature through flowers and trees.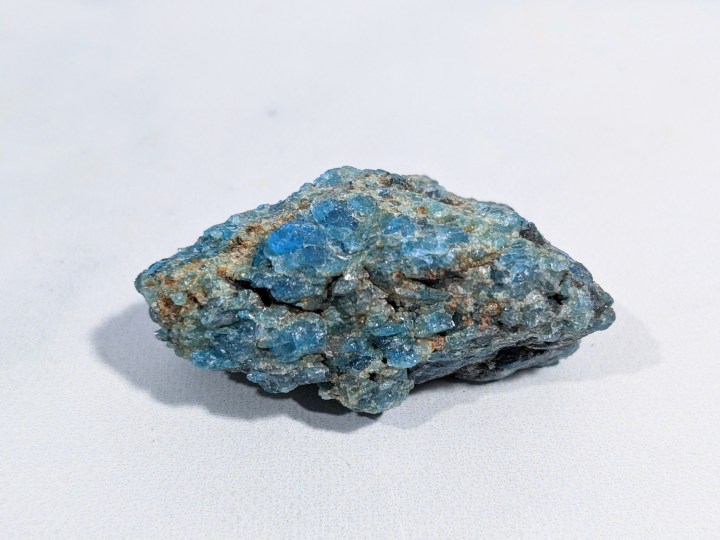 Apatite. With a lovely blue hue, apatite is associated with manifestation, humanitarianism, and personal commitment to service. To me, Apatite is a deeply spiritual stone that helps me with meditation as it helps me clear up my mind.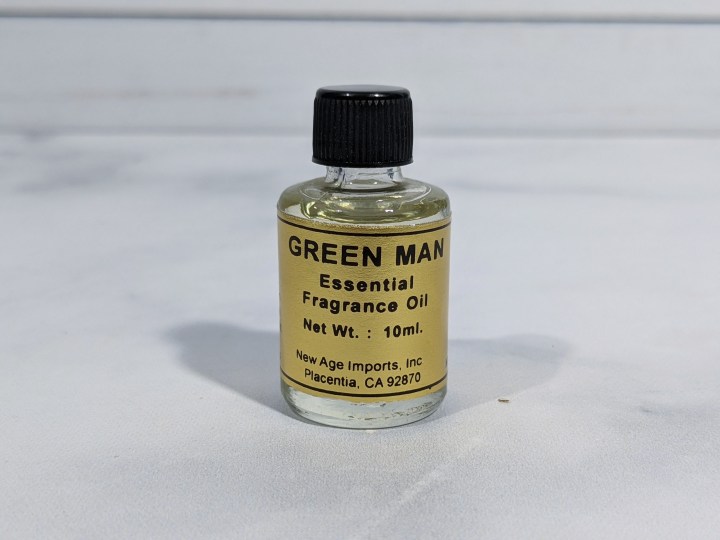 "Green Man" Anointing Oil vial. "At this time of the year, it is said that the Green God goes into the woods for the solitary winter of rest, hunt, and introspection." There's no information about the blend of fragrances used in this oil. It smells sweet and herbal, a very grounded scent. Anointing Oil can be used to anoint candles, jewelry, crystals, ritual tools. A couple of drops can be added to a bath, to incense, in an aromatic diffuser.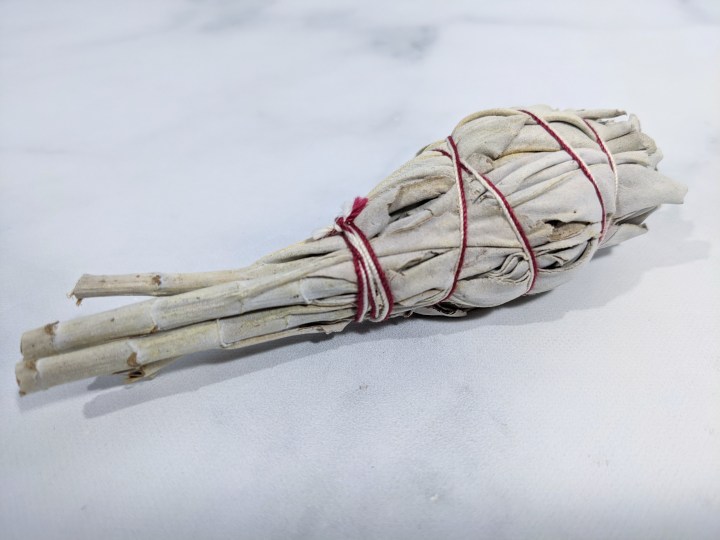 Torch Sage. Burning sage is often used for smudging, or cleaning. White sage is also used for protection. I don't usually burn sage, but I like to carry a bit in a bag for protection purposes.
Even though I didn't learn a lot about this month's Goddess, I felt that her theme of nature and wilderness was cohesive with the offerings. The Goddess Kishar is a new-to-me goddess, as Akkadian and Mesopotamian cultures and heritage are less mainstream than others, but I still enjoy having a glimpse of the representation as a Goddess of Earth, nature, nature spirits, wilderness, and nurturing. A lot of the items reflect this wilderness with symbols of abundance. I loved that we received resin, which is not the usual incense we get in the box, and that a charcoal burner as well as charcoal tablets were provided for those who are not as familiar with this form of incense.
Overall, this was a fun box, and the workshop on self-forgiveness was a welcome addition in this time of uncertainty. And how cute is that little Dolomite Cat?
What do you think of The Lady of Light box?
Visit Aura Song by The Lady of Light to subscribe or find out more!