The JoJo Siwa Box is a quarterly subscription box that sends exclusive apparel and accessories for fans of Jojo Siwa! She is a dancer, singer, actress and a Youtube personality. She appeared on several Nickelodeon shows, has a vlog, several singles and joined Dance Moms contest. She won the Kid's Choice Award for Favorite Viral Music Artist and Favorite Musical Youtube Creator last 2017. They promise a $60+ value for every box.
The box is full to the brim!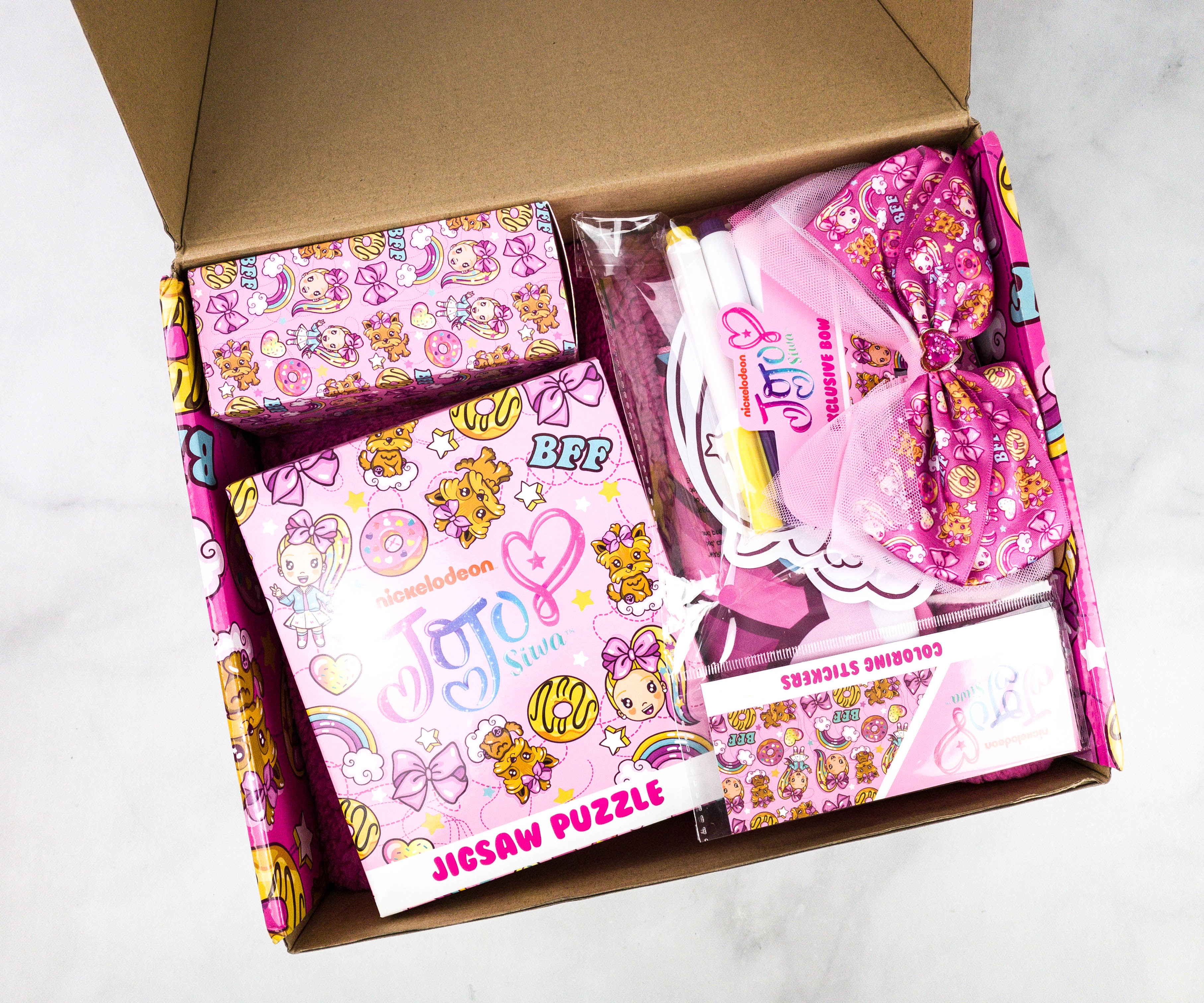 Some of the items even came in their individual packaging.
The information card is just as colorful as the box itself!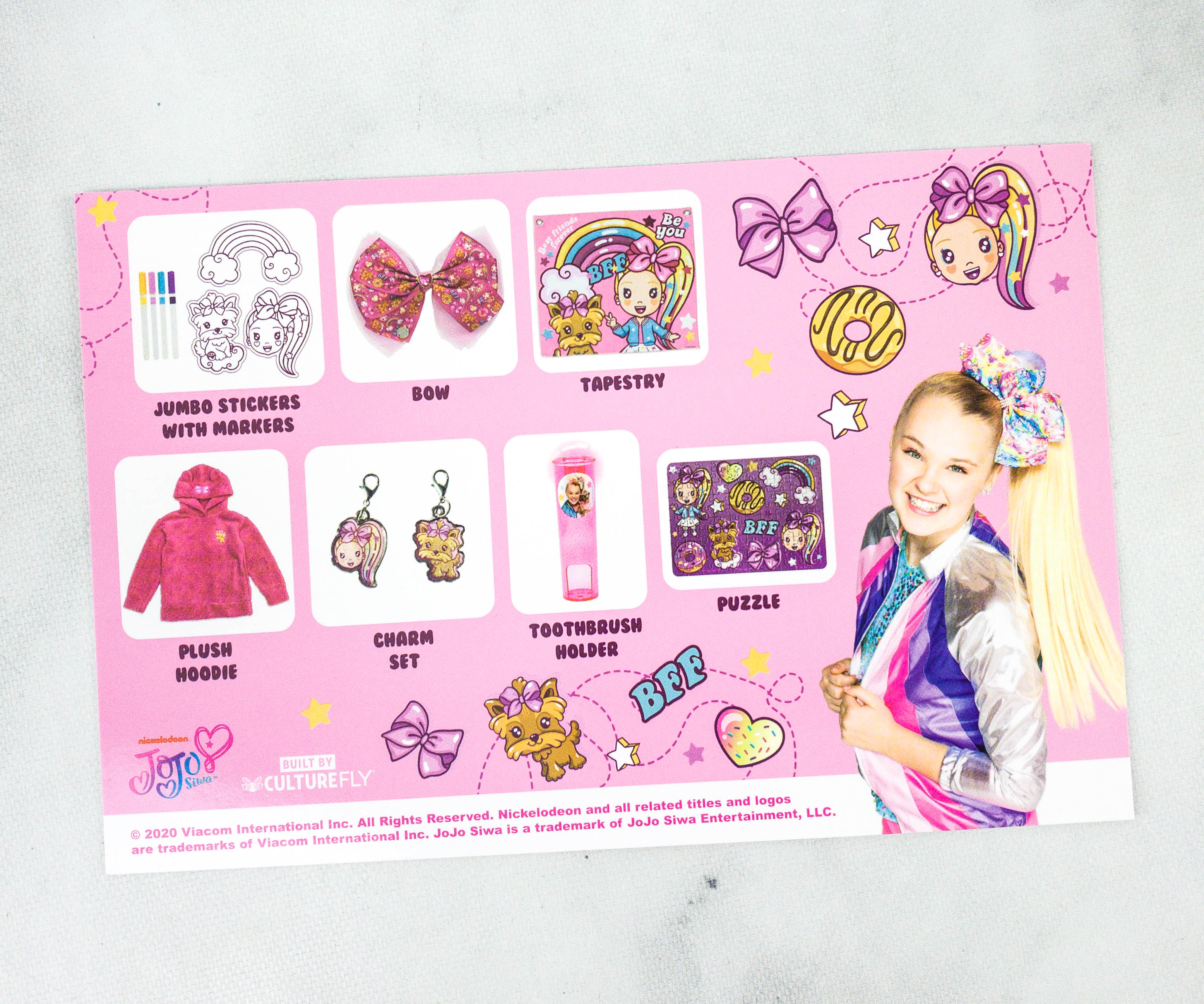 It's filled with product photos and names but without descriptions.
Everything in the box!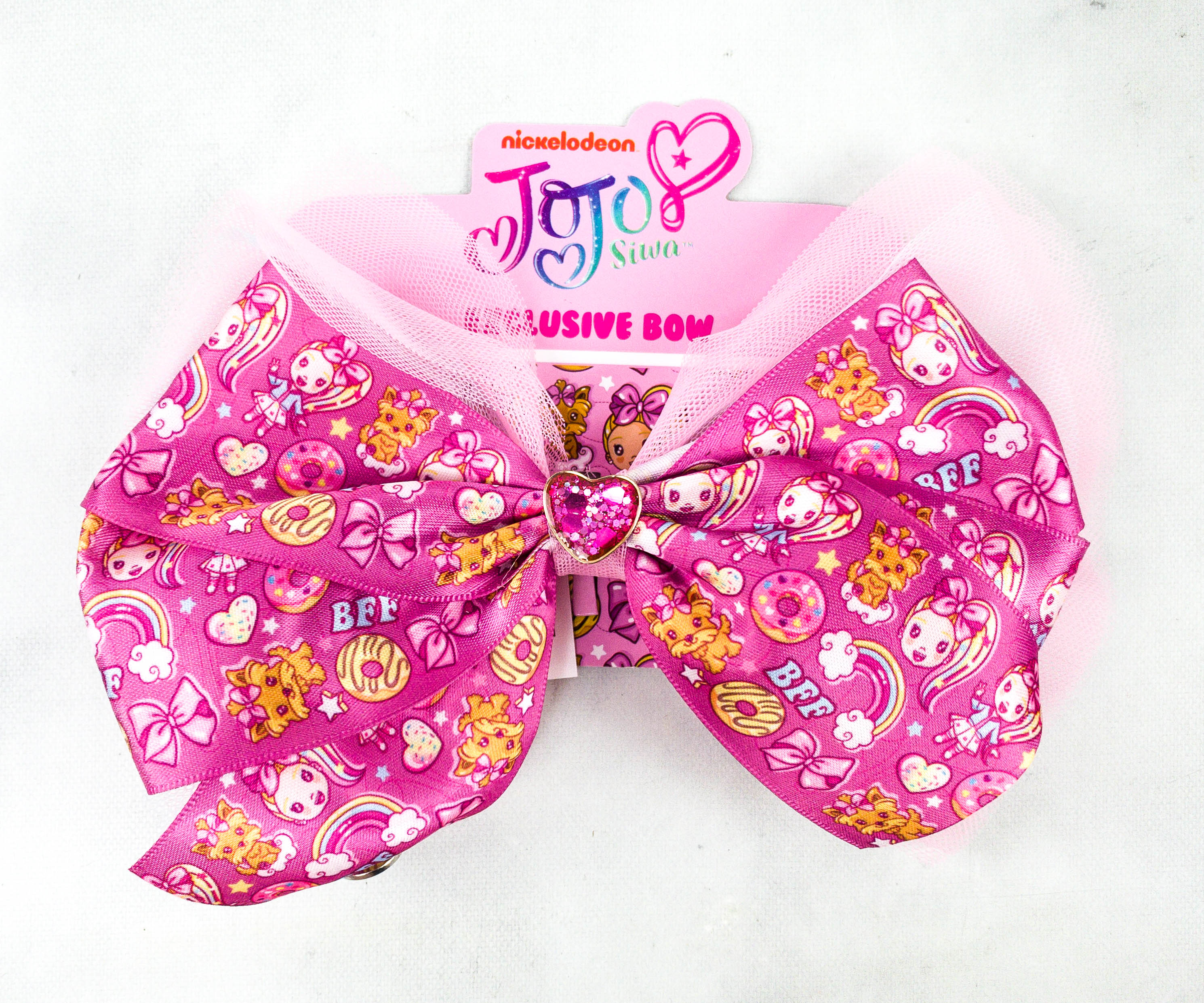 OG JoJo Bow. JoJo Siwa is known for her fabulously big and bold bows so it won't be a JoJo Siwa box without one!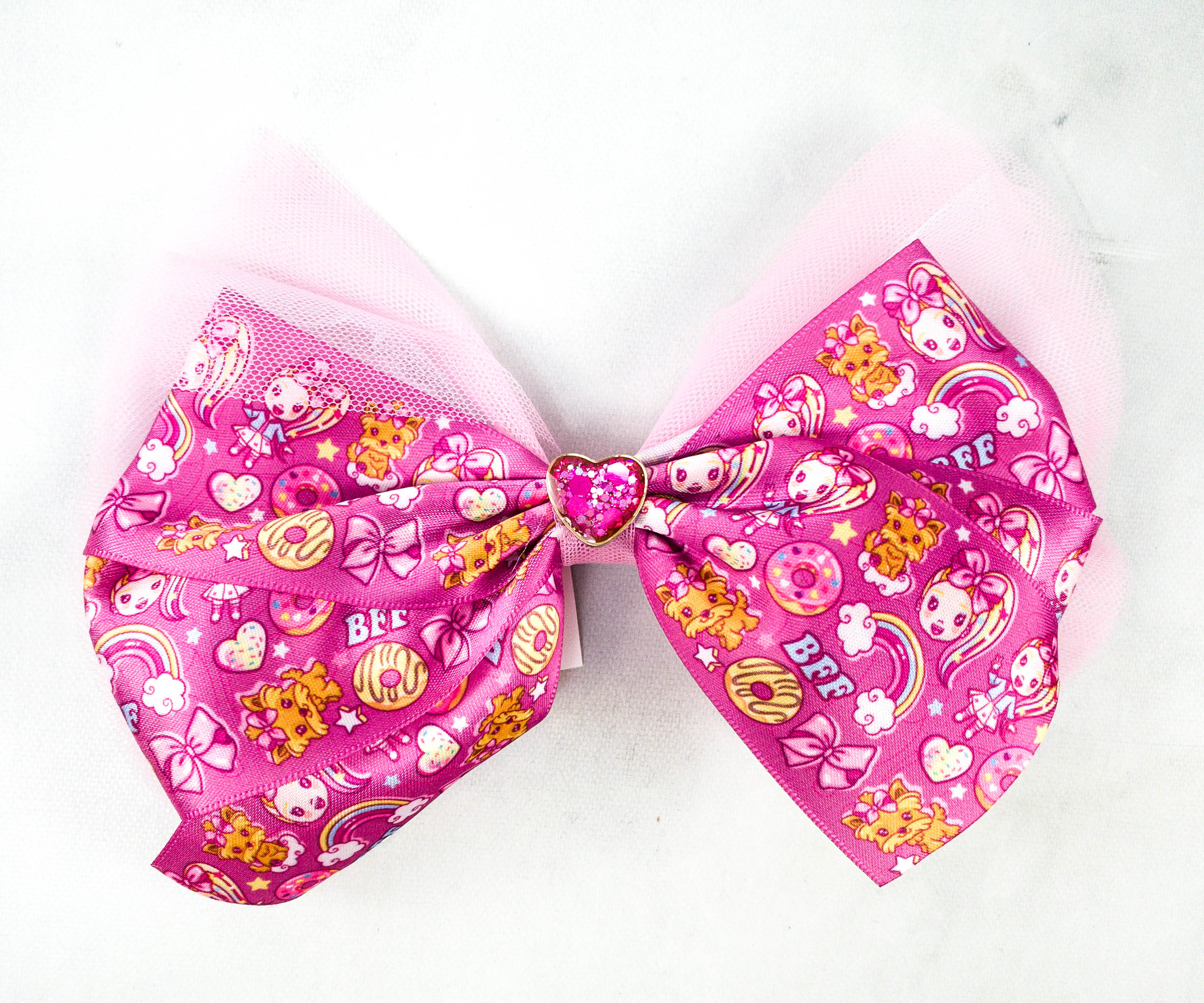 This hot pink bow has the same design as the box and it's super cute!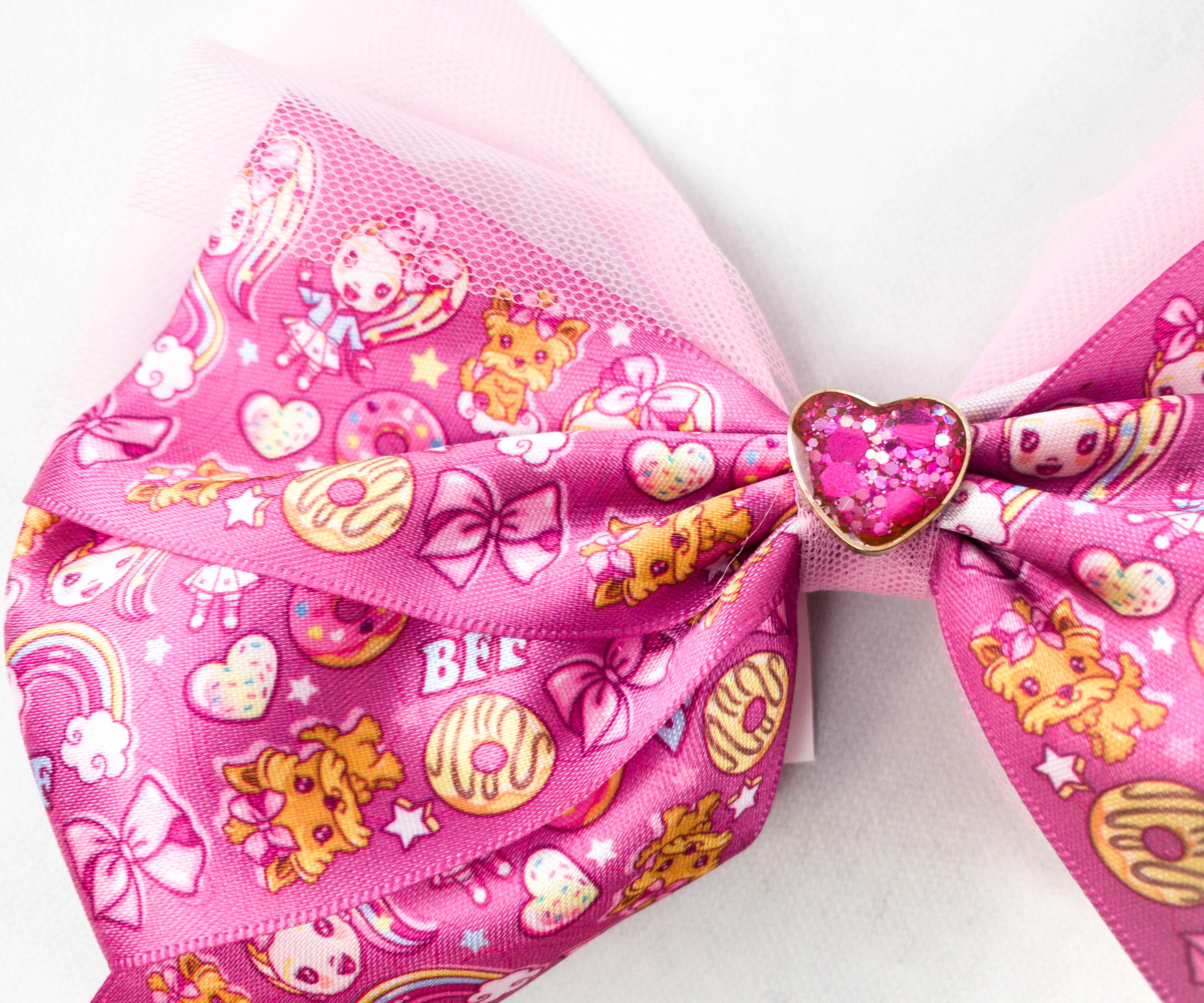 It has a glittery hearts in the middle as the centerpiece. The design has donuts, bows and even rainbows! There's also a cute dog and JoJo's cute illustration!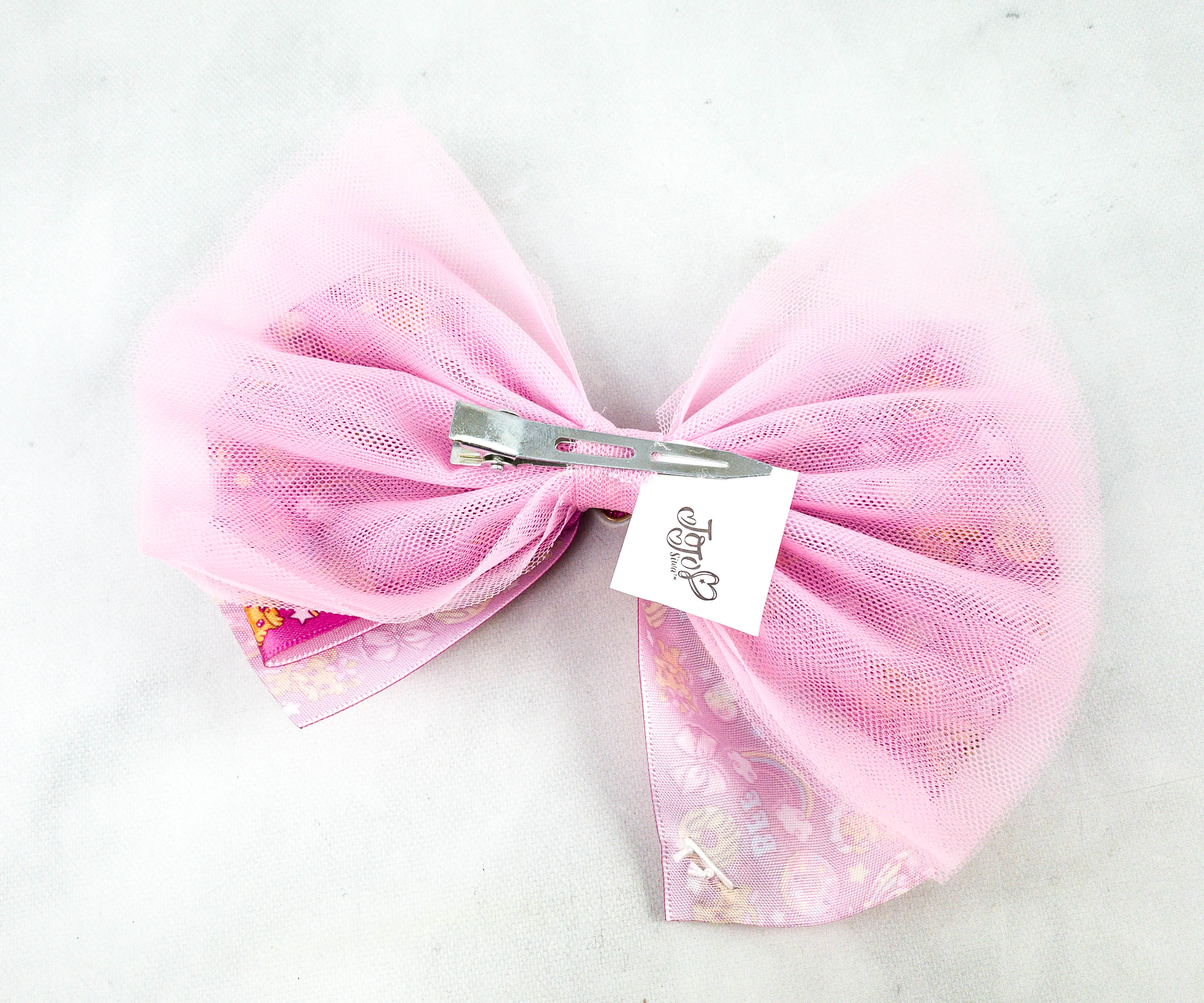 It is lined with a light pink mesh at the back to make the hot pink color in front pop up. An alligator clip is also attached at the back so kids can easily wear it by clipping it on their hair!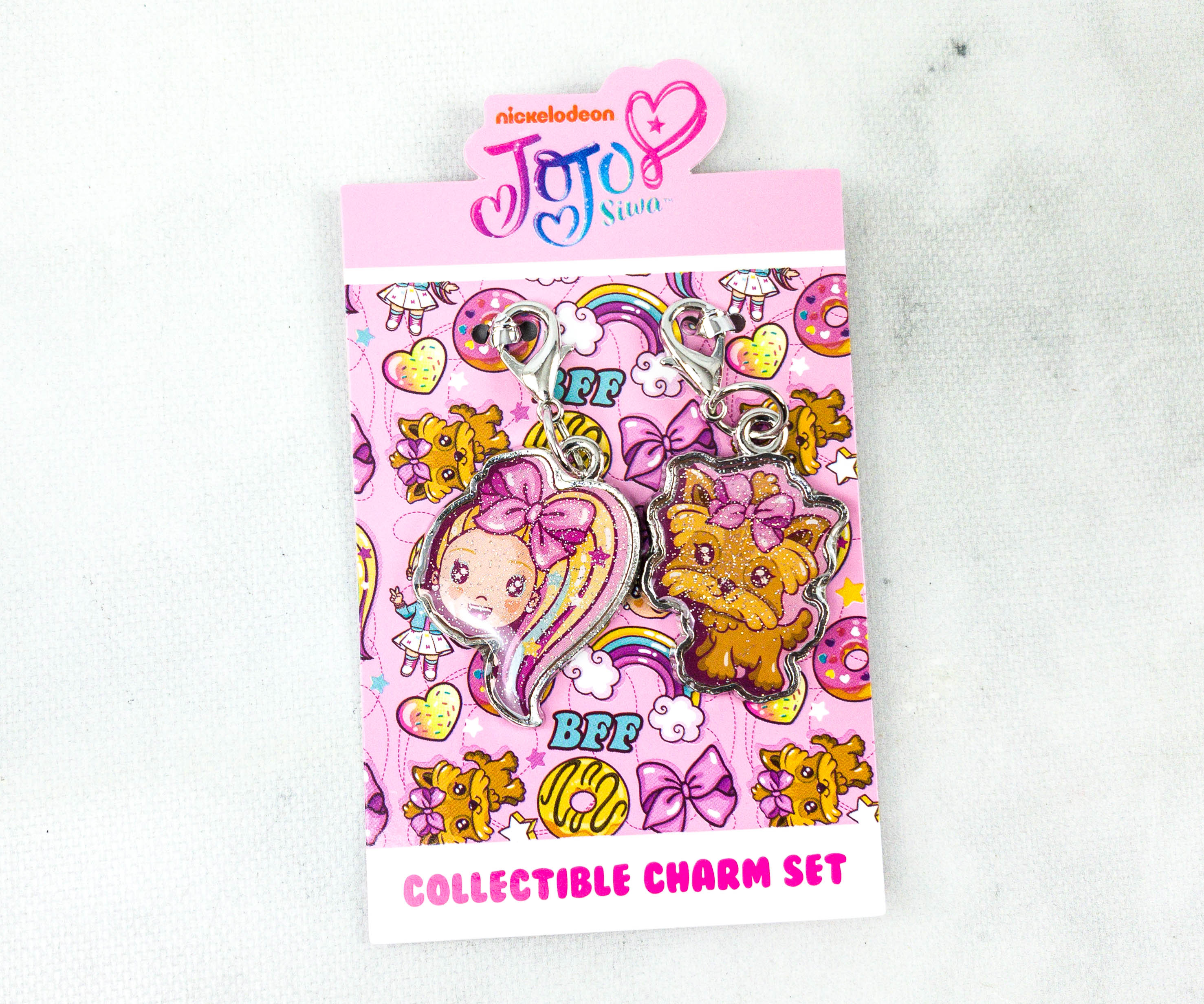 Collectible Charm Set. Every box from this subscription comes with a cute charm set!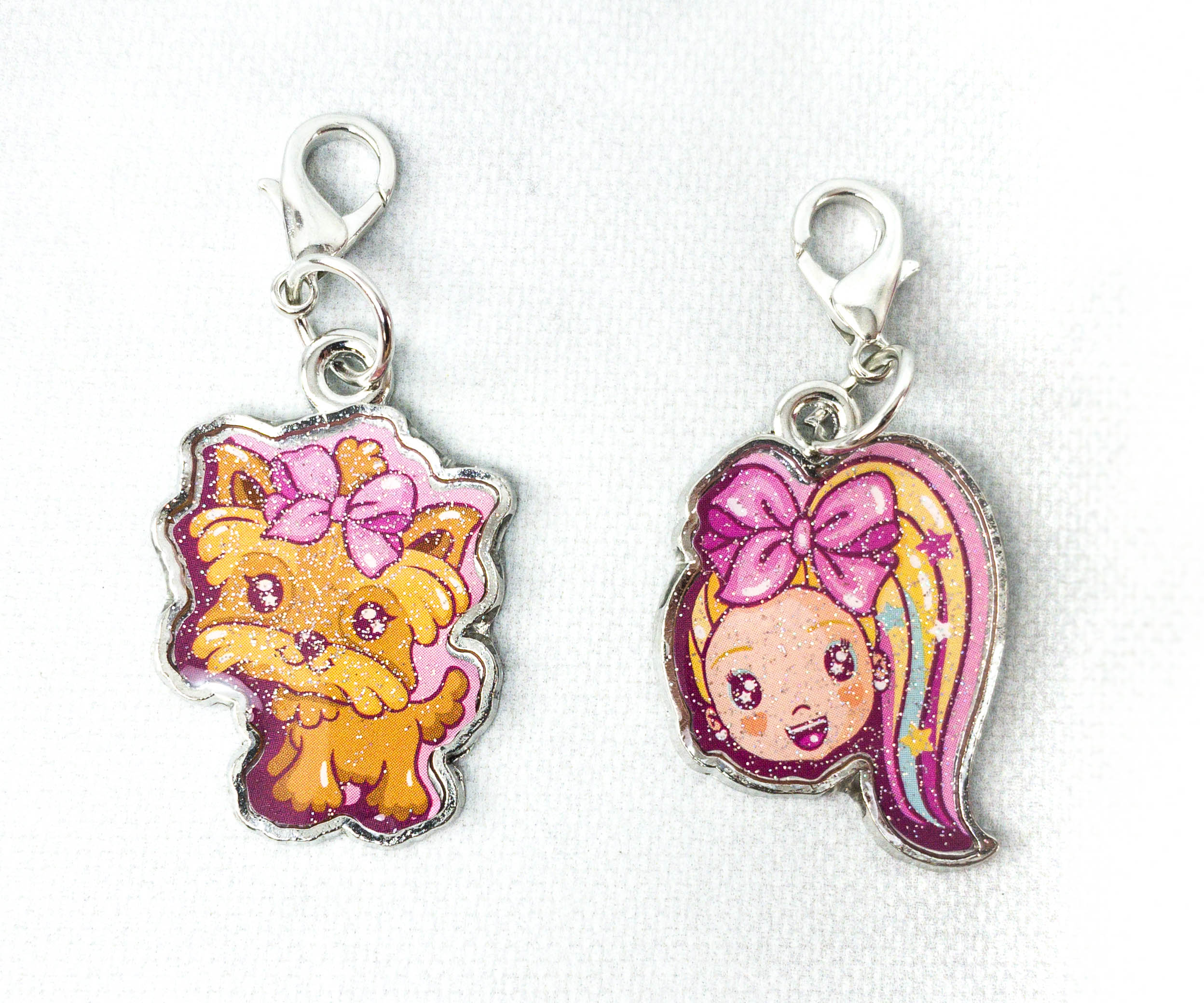 This quarter's box includes two pieces of charms featuring Jojo and her dog BowBow! They're both super cute with glittery specs on them that sparkle when hit by the light. My daughter is so happy to add these to her bracelet!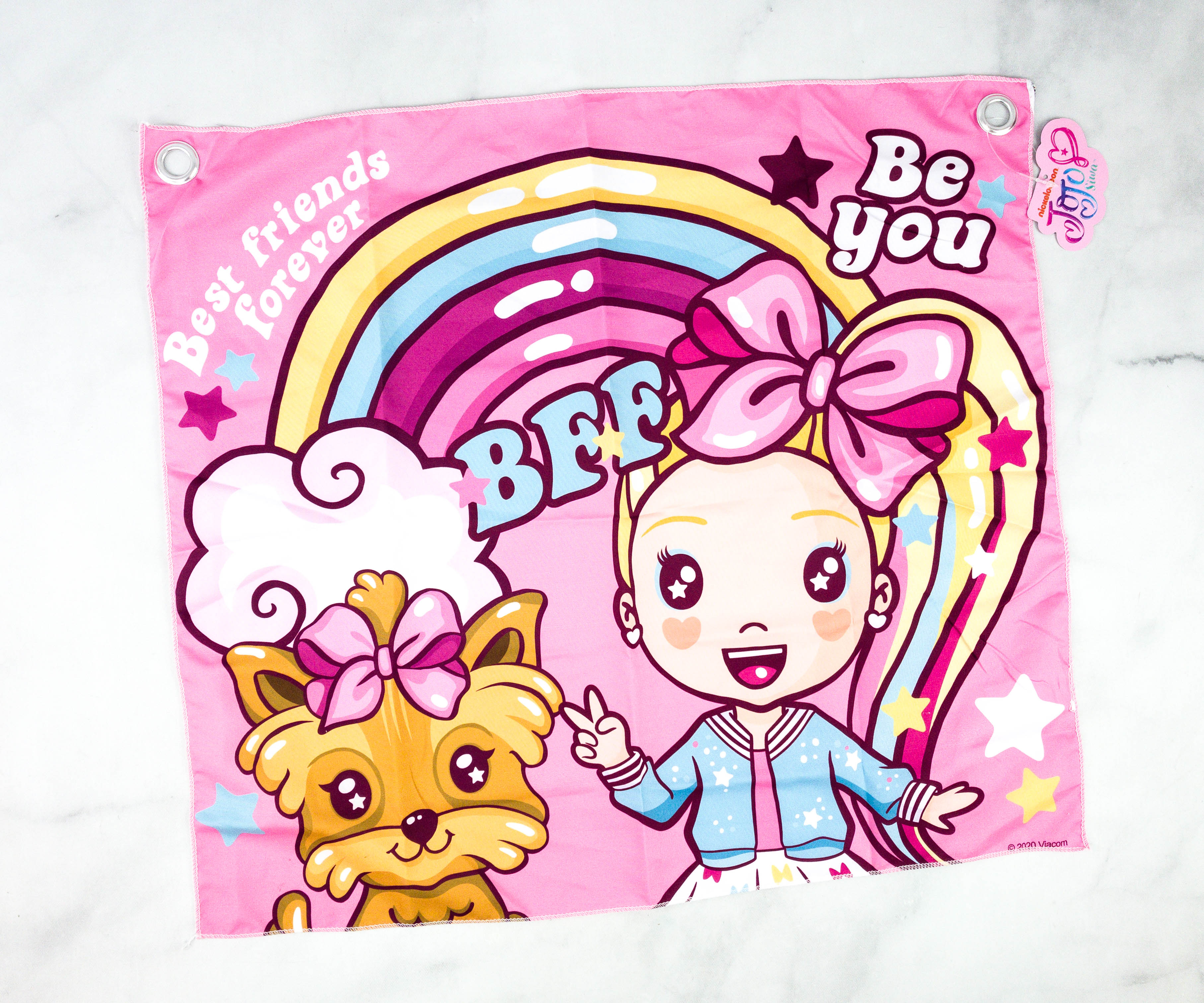 Wall Tapestry. This wall tapestry makes a nice bedroom decor! The illustration is super cute with JoJo and BowBow standing below a rainbow, celebrating their friendship.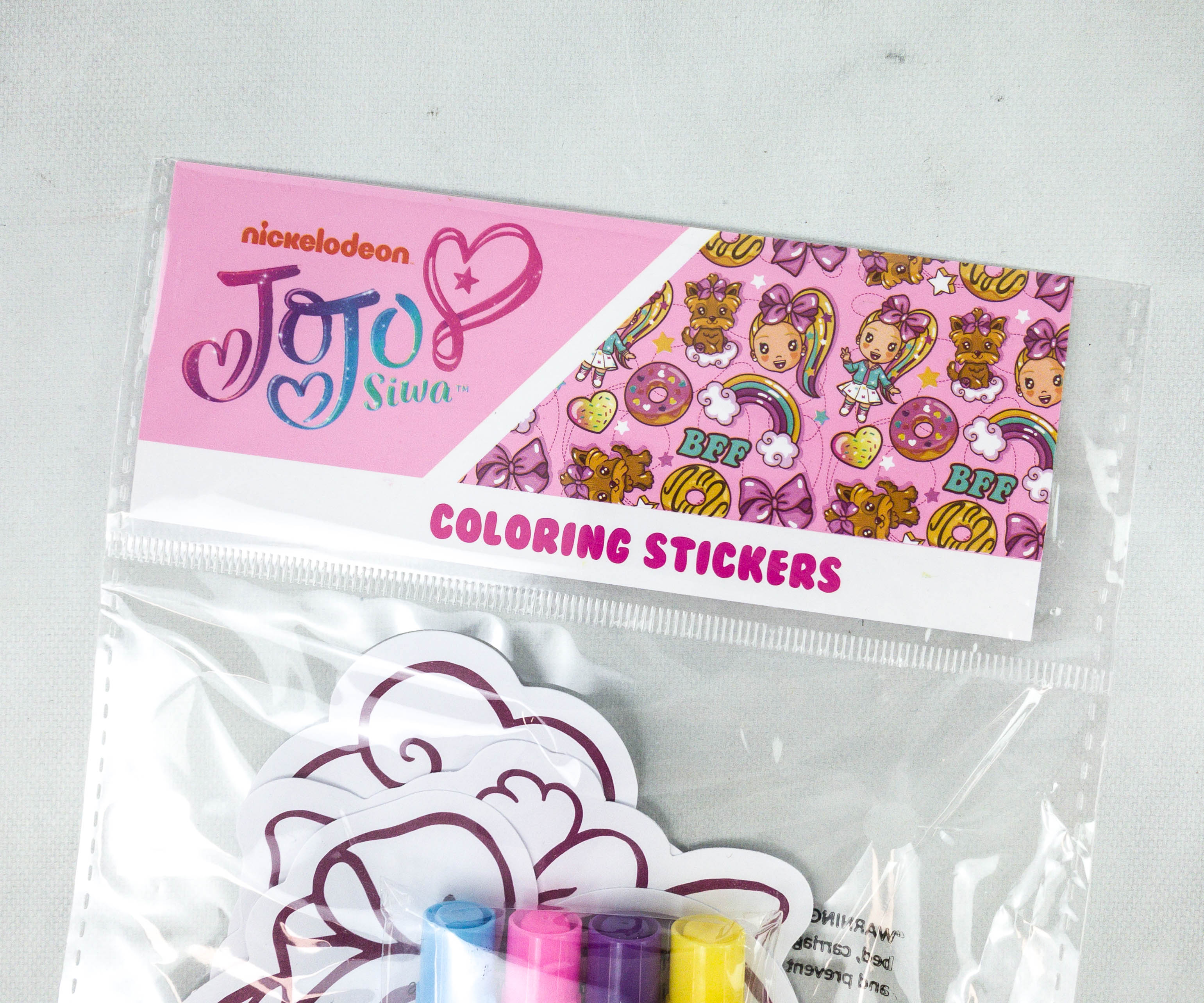 Jumbo Stickers w/ Markers. They also included this fun activity in the box, which is all about coloring stickers!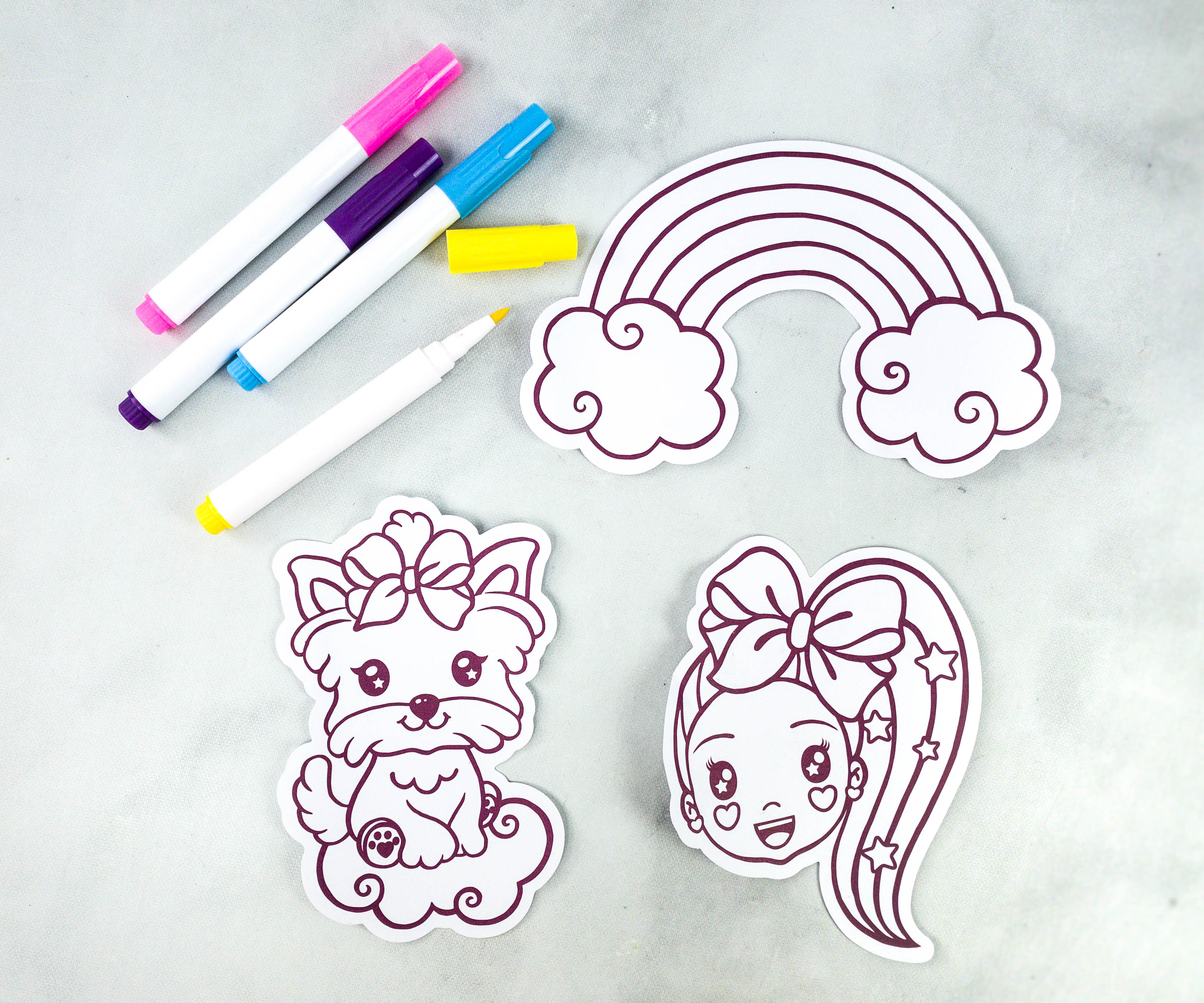 The set includes 3 black and white stickers featuring Jojo, BowBow, and a rainbow, as well as different colored markers that kids can use to color them.
Toothbrush Holder. The box also includes this nice toothbrush holder that looks perfect on the bathroom sink.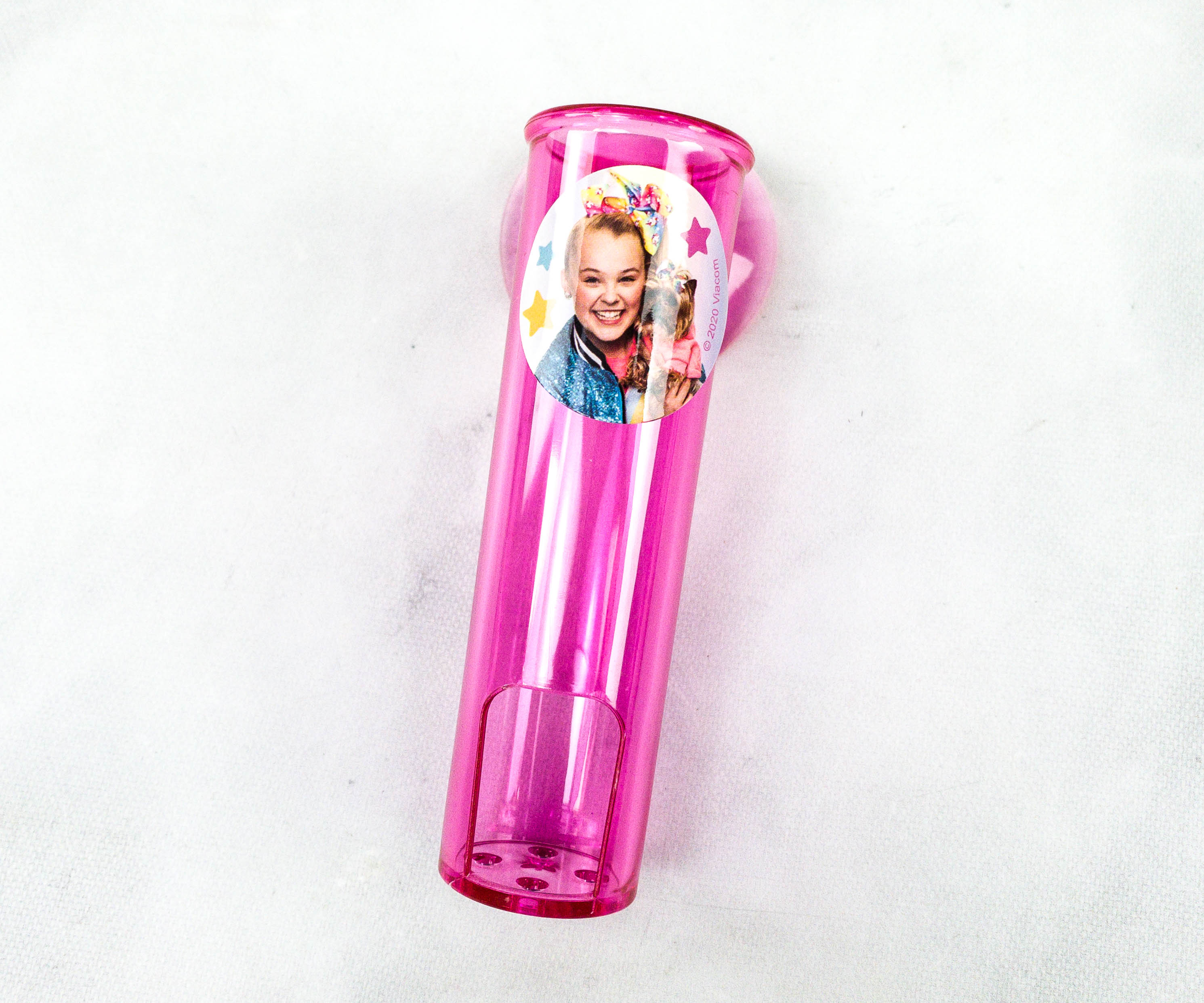 My daughter likes the transparent hot pink color! The bottom has a vent and some holes so there won't be any water build up when she's done using her toothbrush.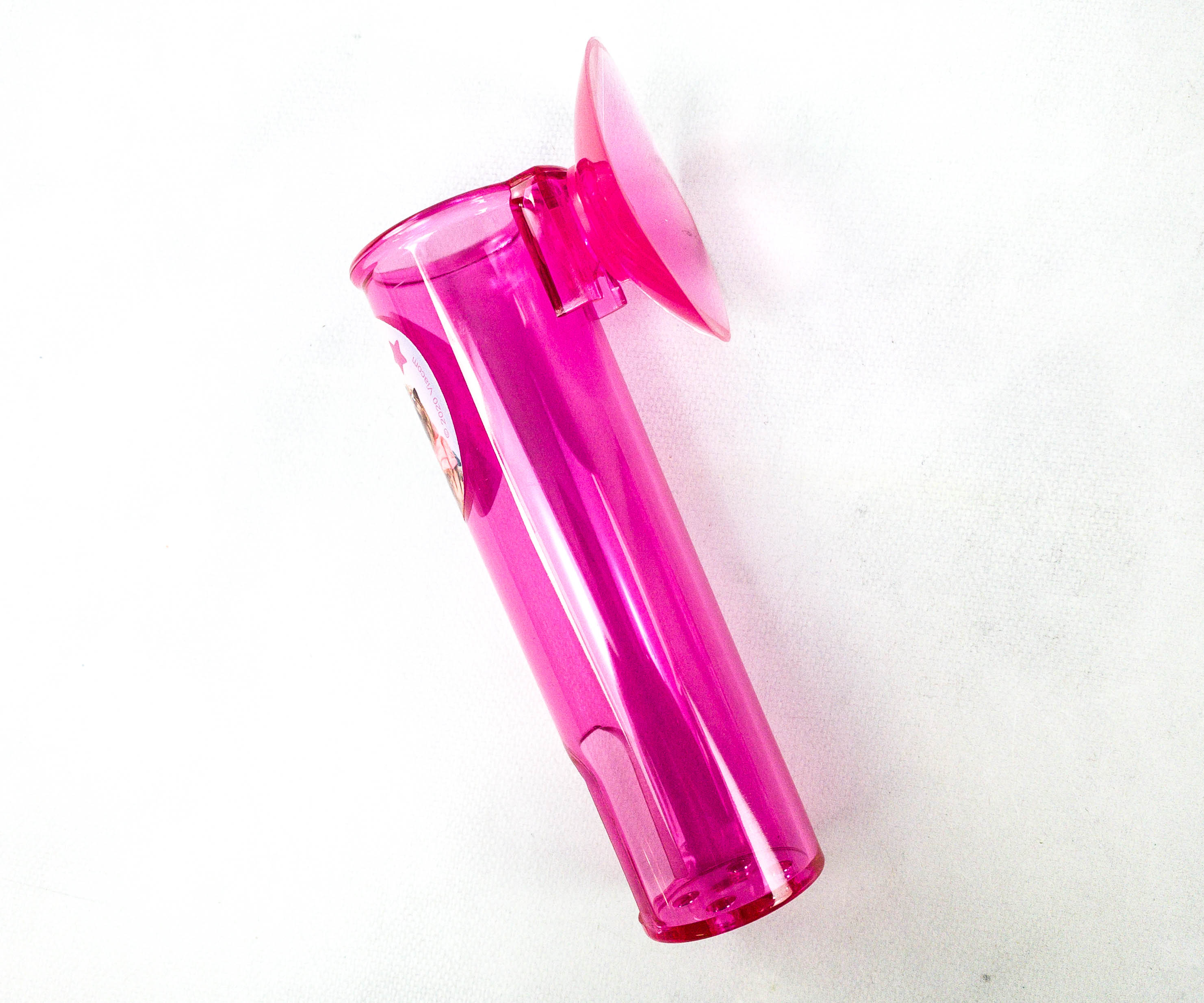 You can also easily attach and detach it on the wall with the built-in suction cup at the back!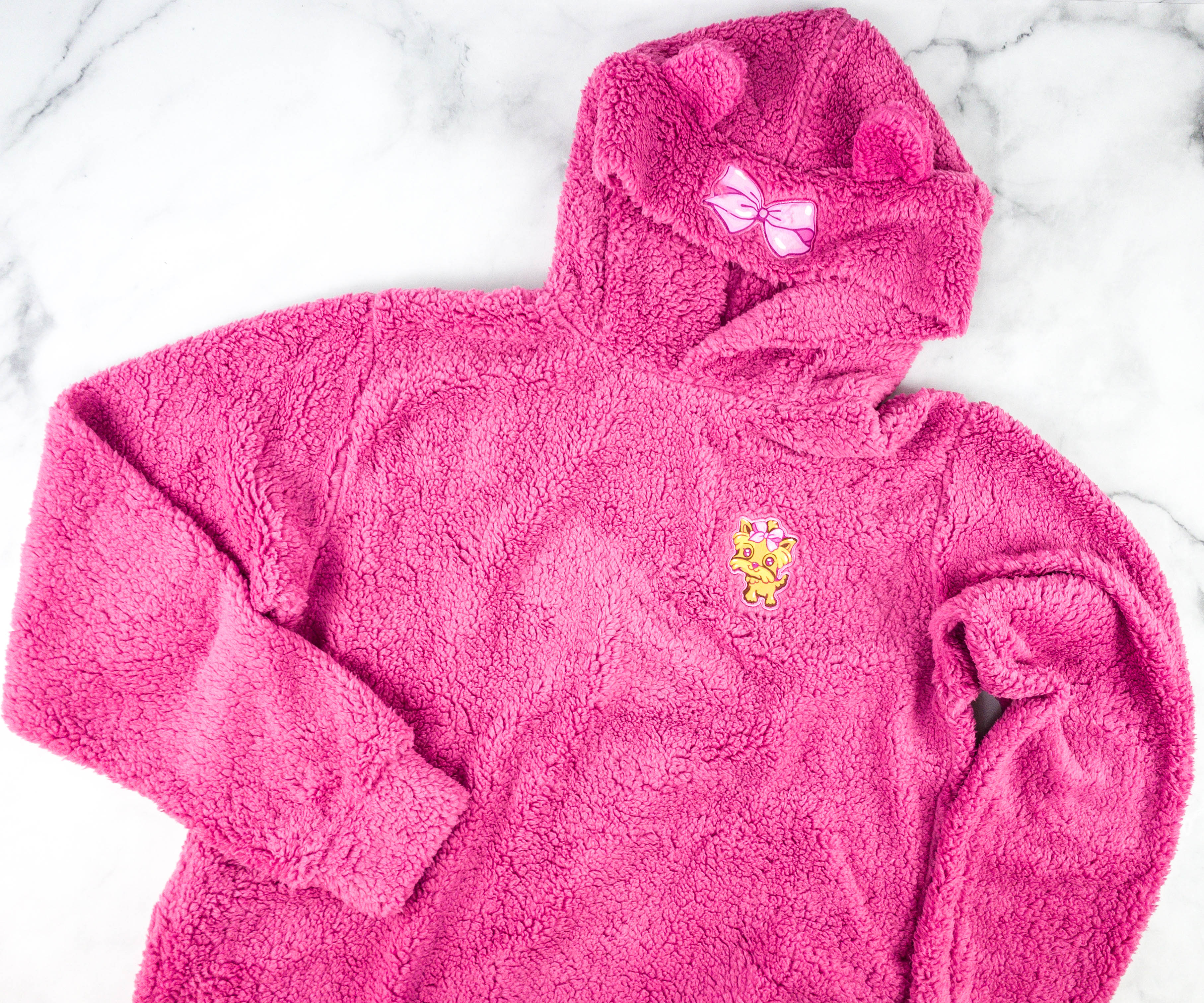 Plush Hoodie. This hoodie is so adorable! The material they used is very comfortable on the skin. It's soft and plush!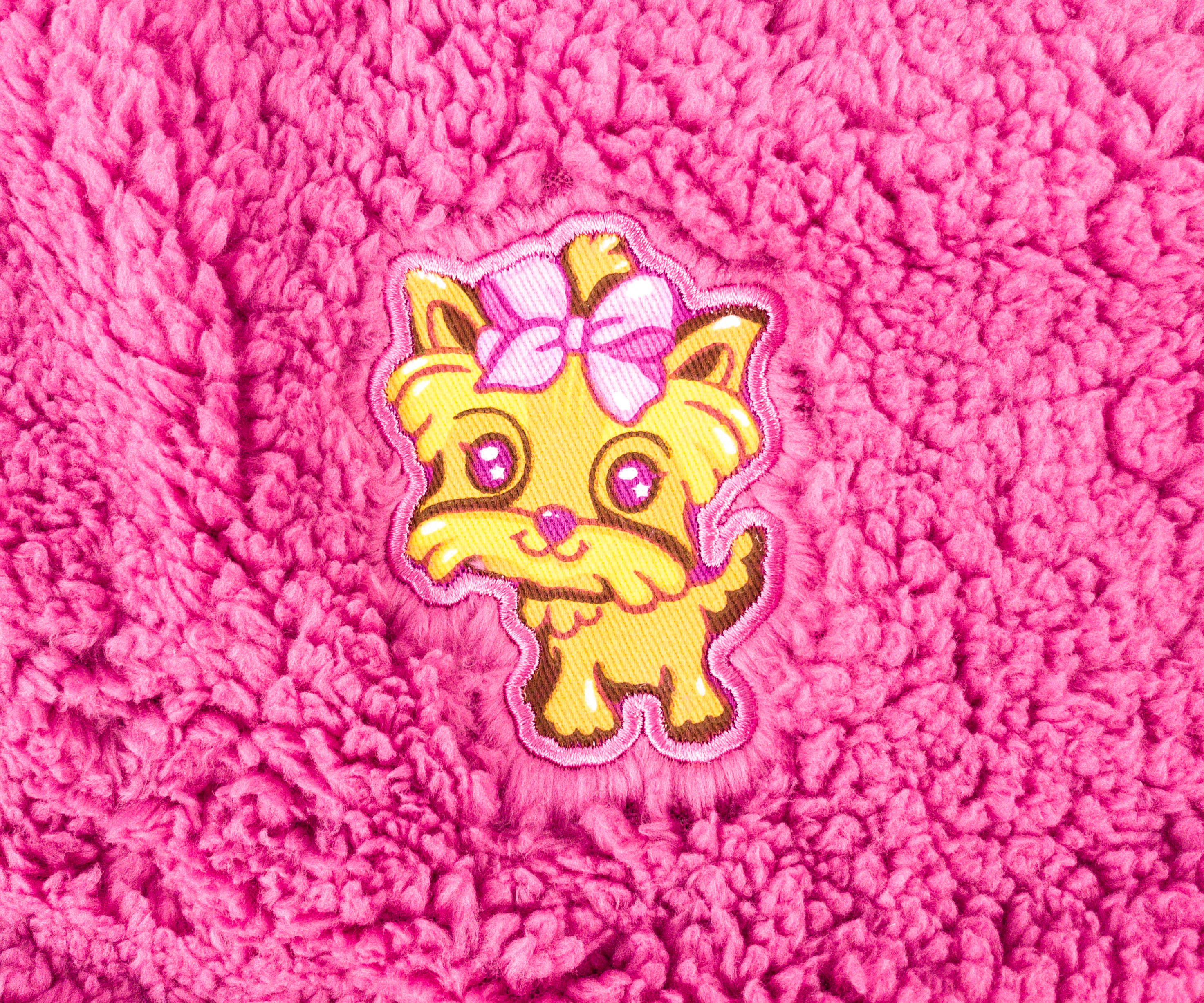 It features a BowBow patch on the upper left side!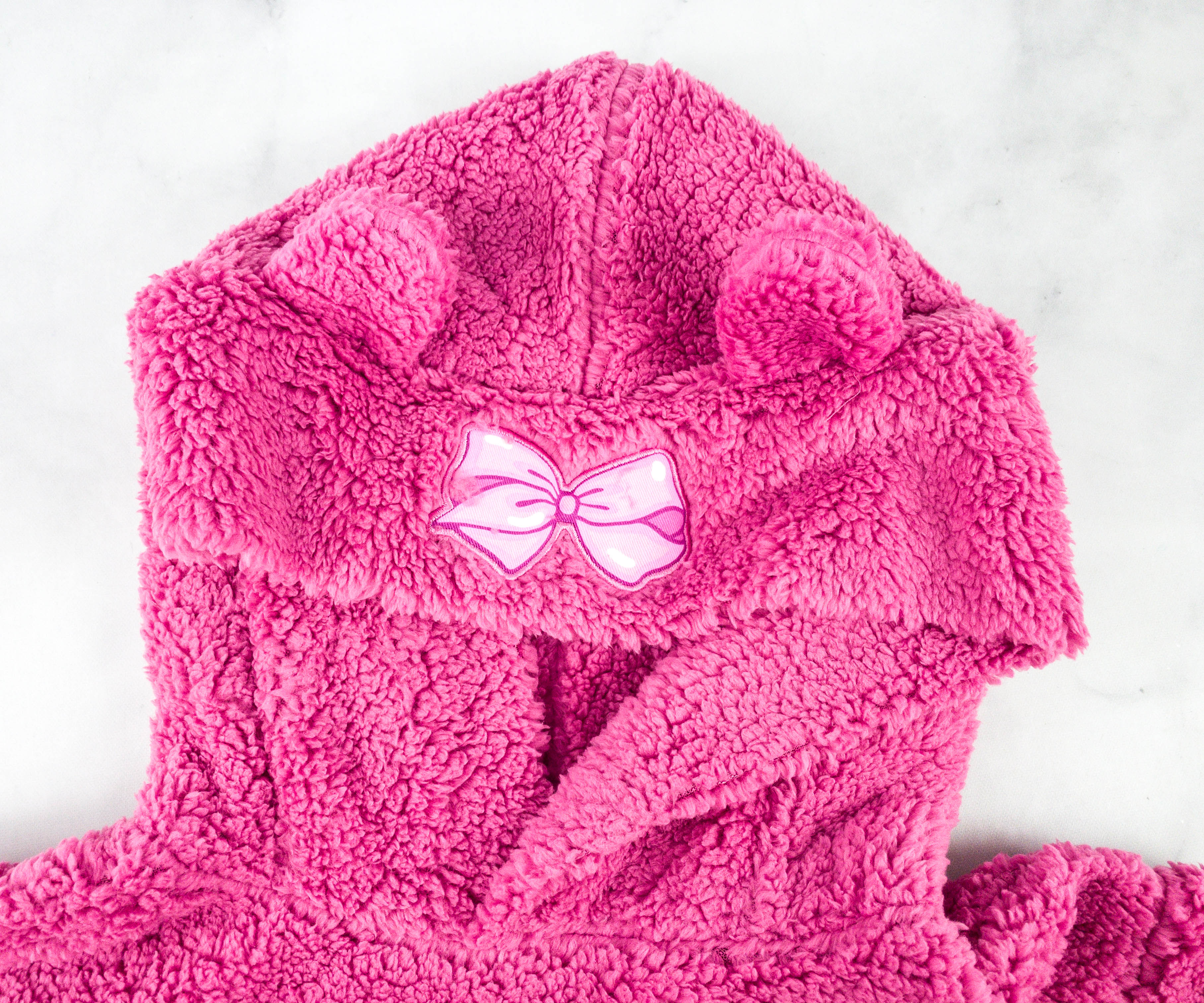 There's also a pink bow on the hood plus fluffy ears for that added cuteness!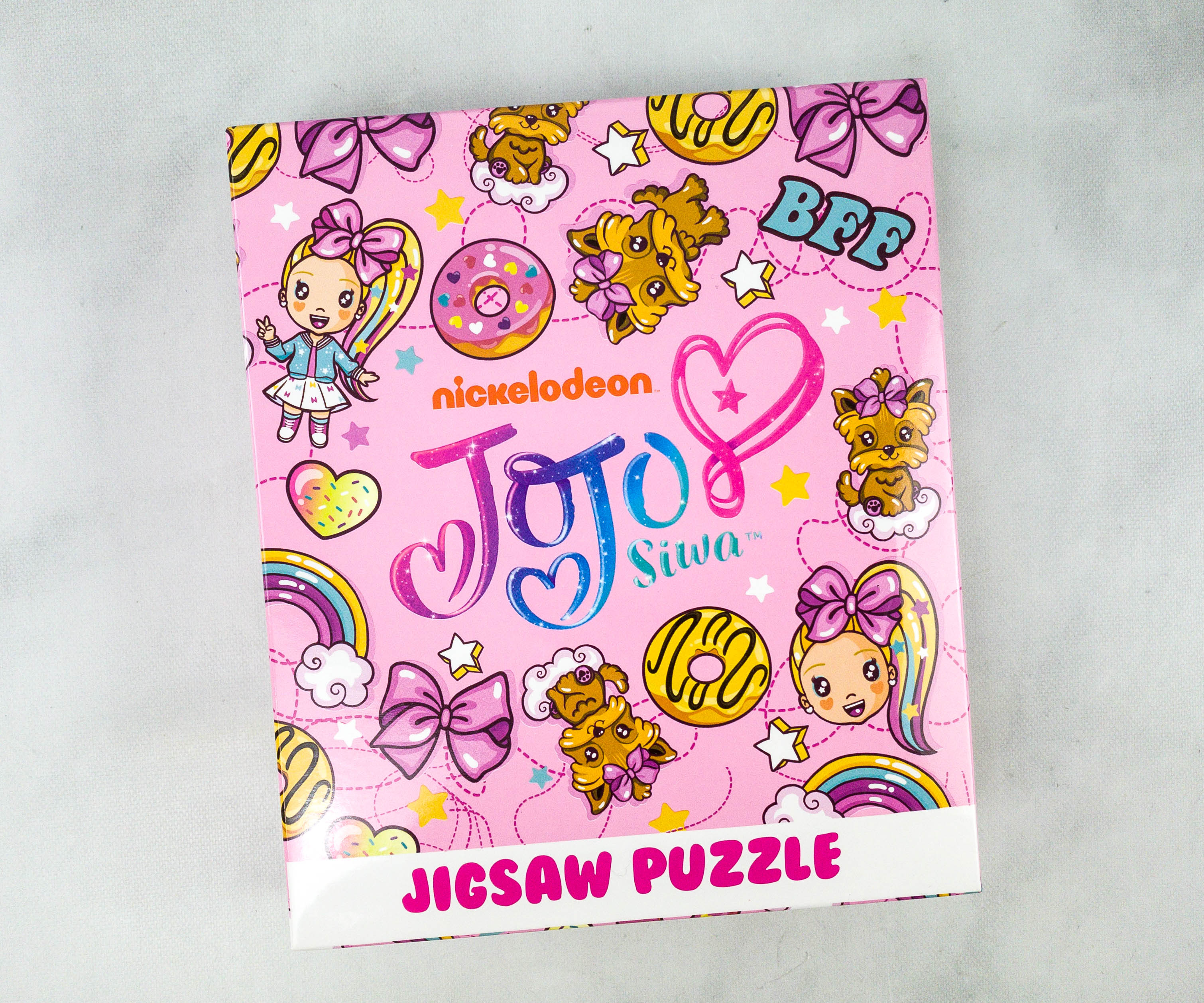 Puzzle. Another cute item from this box is a jigsaw puzzle. It came in a nice box, which you can reuse to store the puzzle pieces later.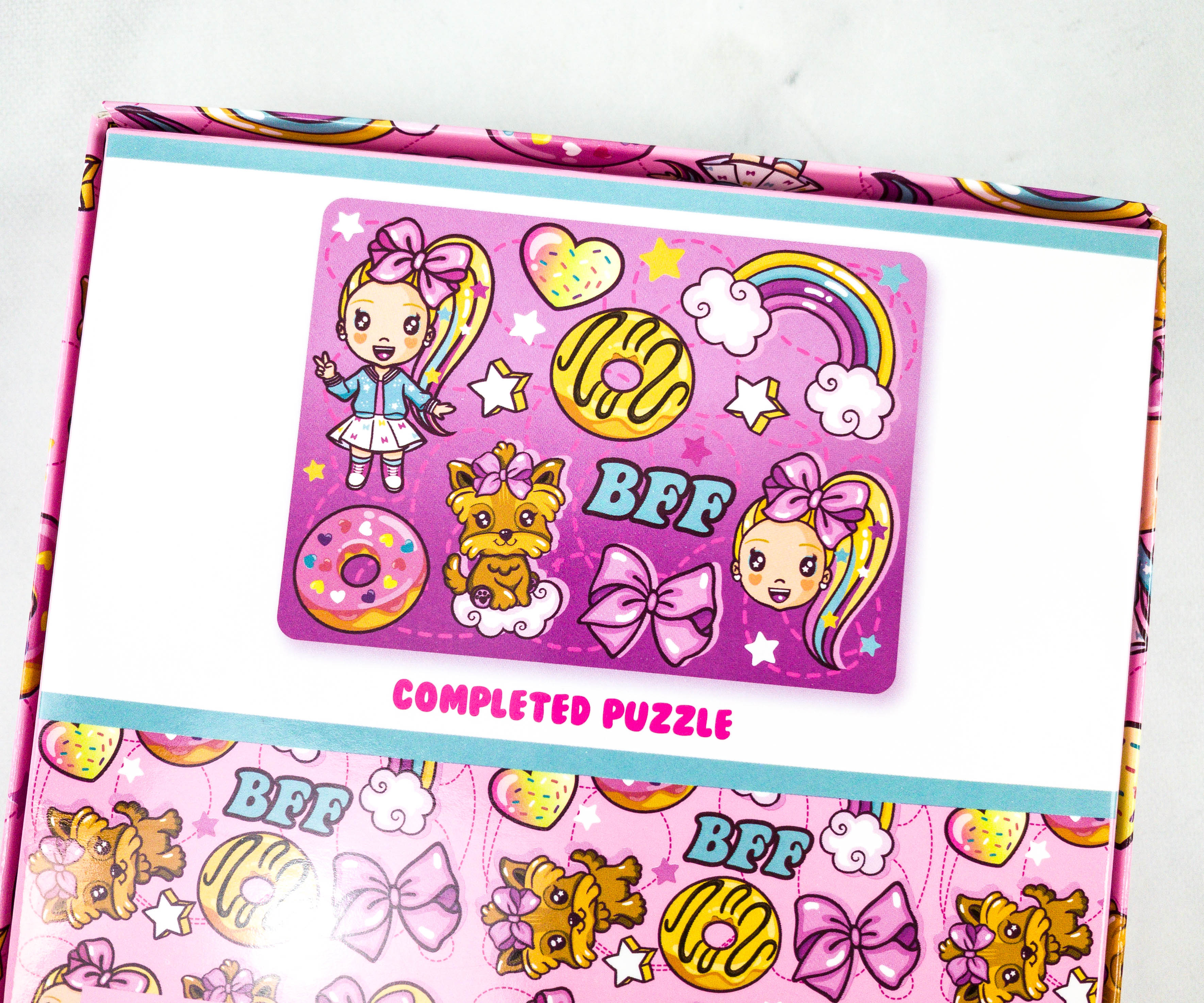 They included a photo of the finished piece at the back for reference.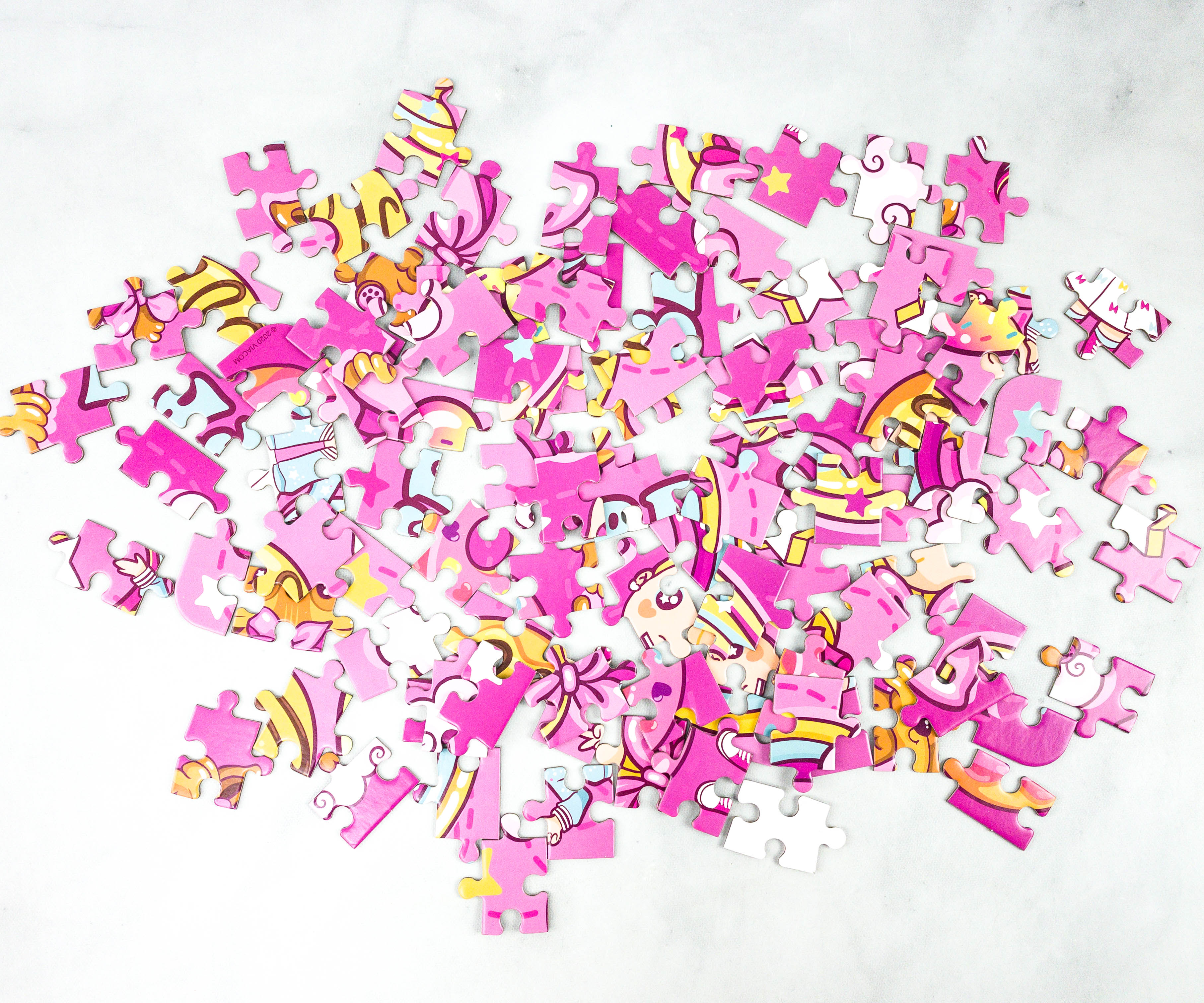 The puzzle pieces are not too small so they're easier to put together. My daughter started with fixing every single piece and facing them up so she can easily spot the piece she needs.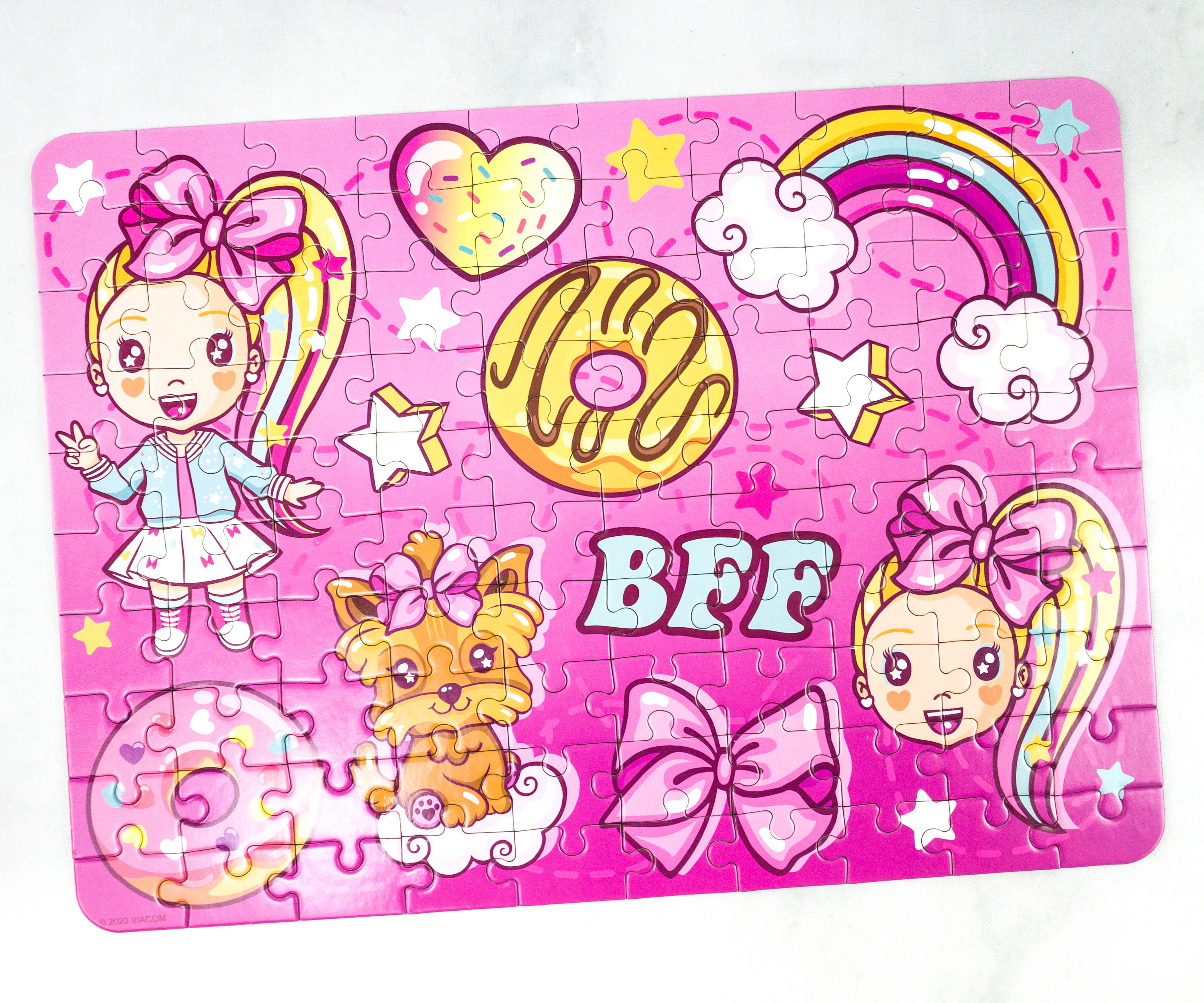 Here is the finished puzzle! Putting this puzzle together is such a fun way to pass time.
The Jojo Siwa Box is once again jampacked! My daughter loves the hoodie from this quarter's box and couldn't blame her because it's really cute and comfy, plus it perfectly fits the season. The material they used is also nice as it provides the right warmth yet it still looks so fashionably adorable! Another item my daughter loves from this subscription is the charms. She adds those to her bracelet and so far she's never been disappointed with the charms. This truly is the best box to get for a Jojo Siwa fan as it contains a lot of unique Jojo merchandise and collectibles!
Are you getting The Jojo Siwa Box too?