The Dapper Dog Box is a monthly box for your best friend in the world – your dog! They source organic and natural items from passionate small companies that love dogs, hand-picking each item for your dog based on a personalized survey. The survey lets you customize your box for gender, five different dog sizes, and also any allergies. The regular sized box has 4-6 items with an average $50 value.
DEAL: Save 10% off your first shipment! Use coupon code HELLOSUBSCRIPTION.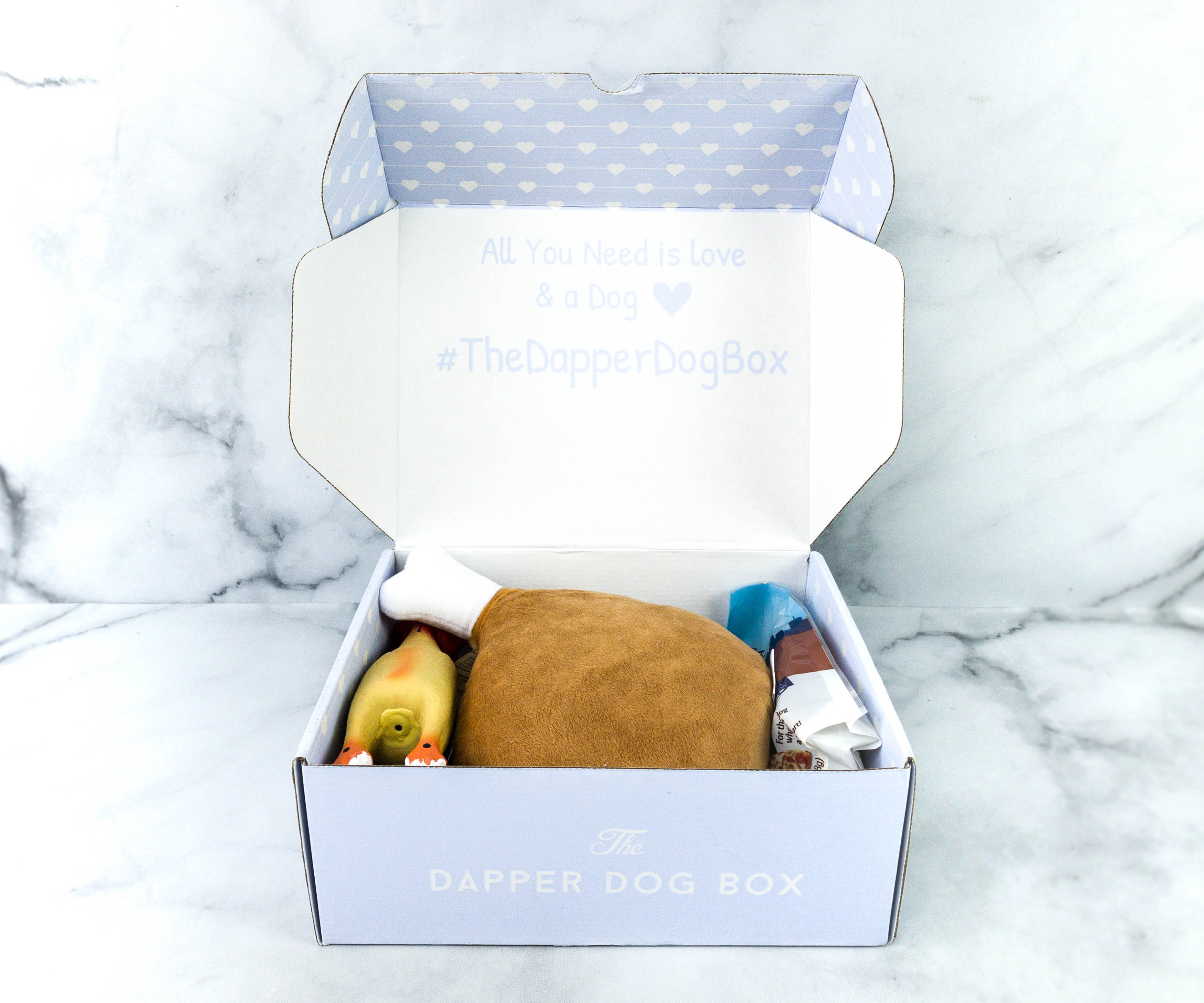 The interior of the box cover says "all you need is love and a dog" and I couldn't agree more.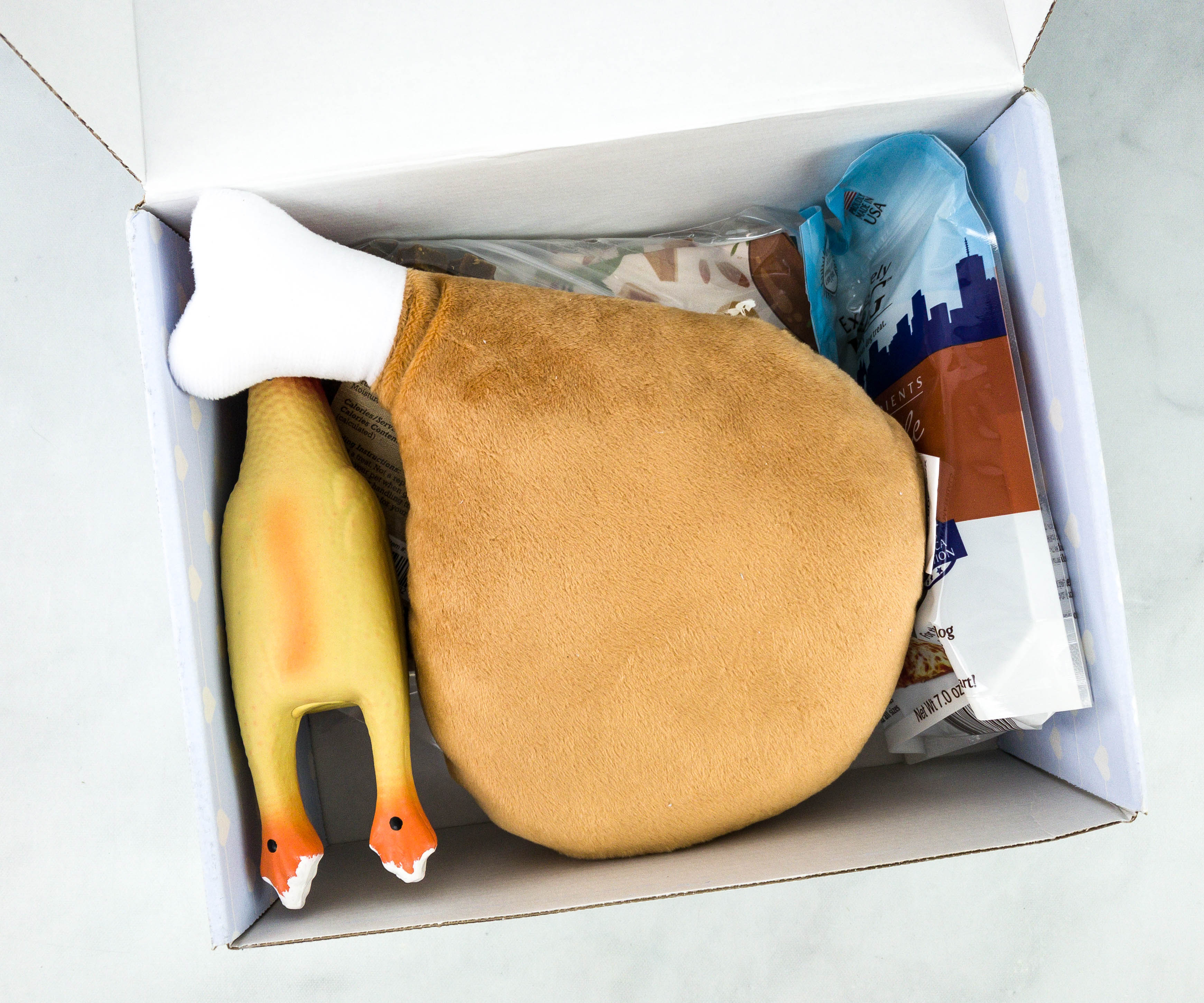 All the items are neatly stuffed inside the box.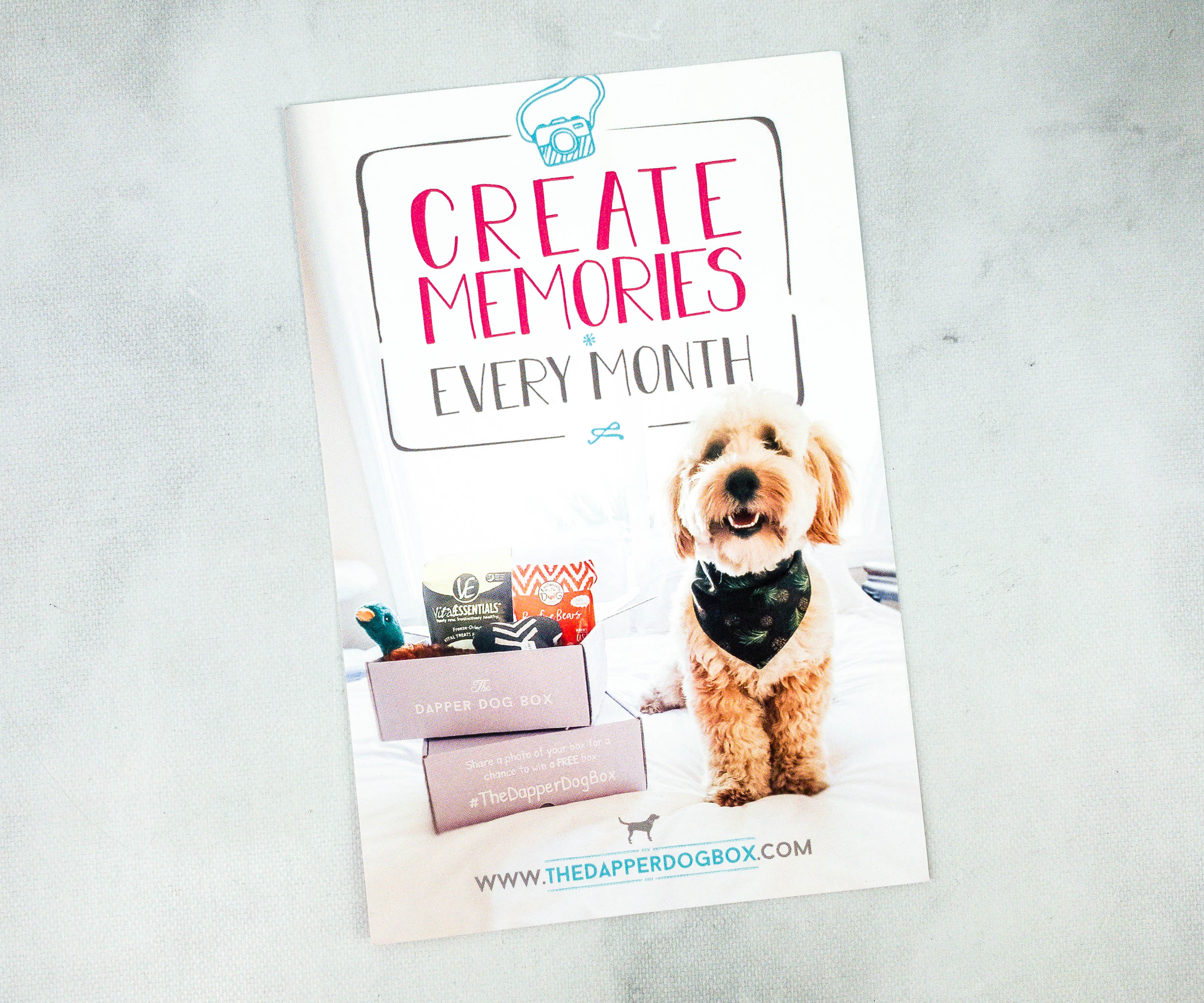 Every box comes with a cute information card.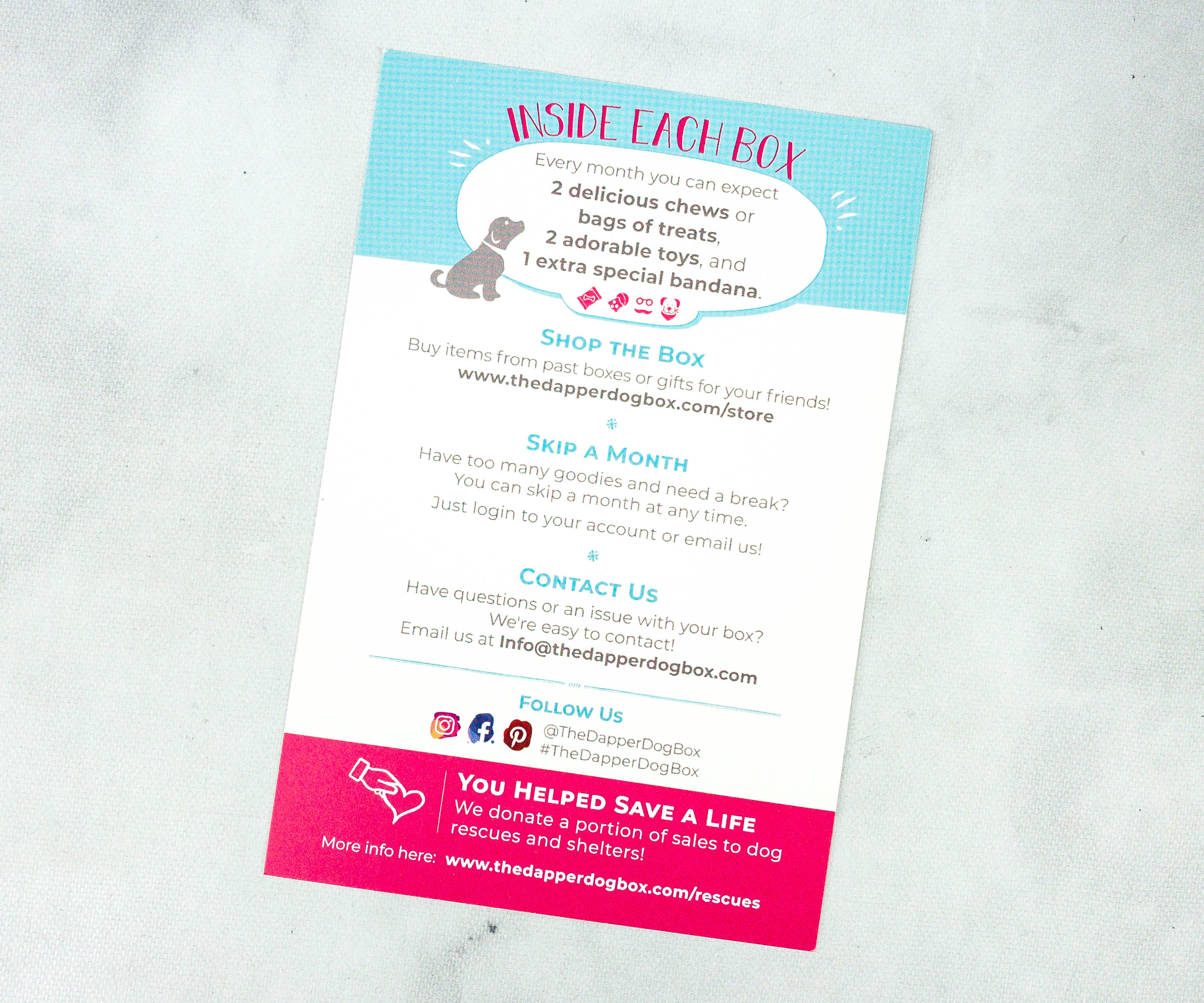 This card provides all the information you need to know about the box.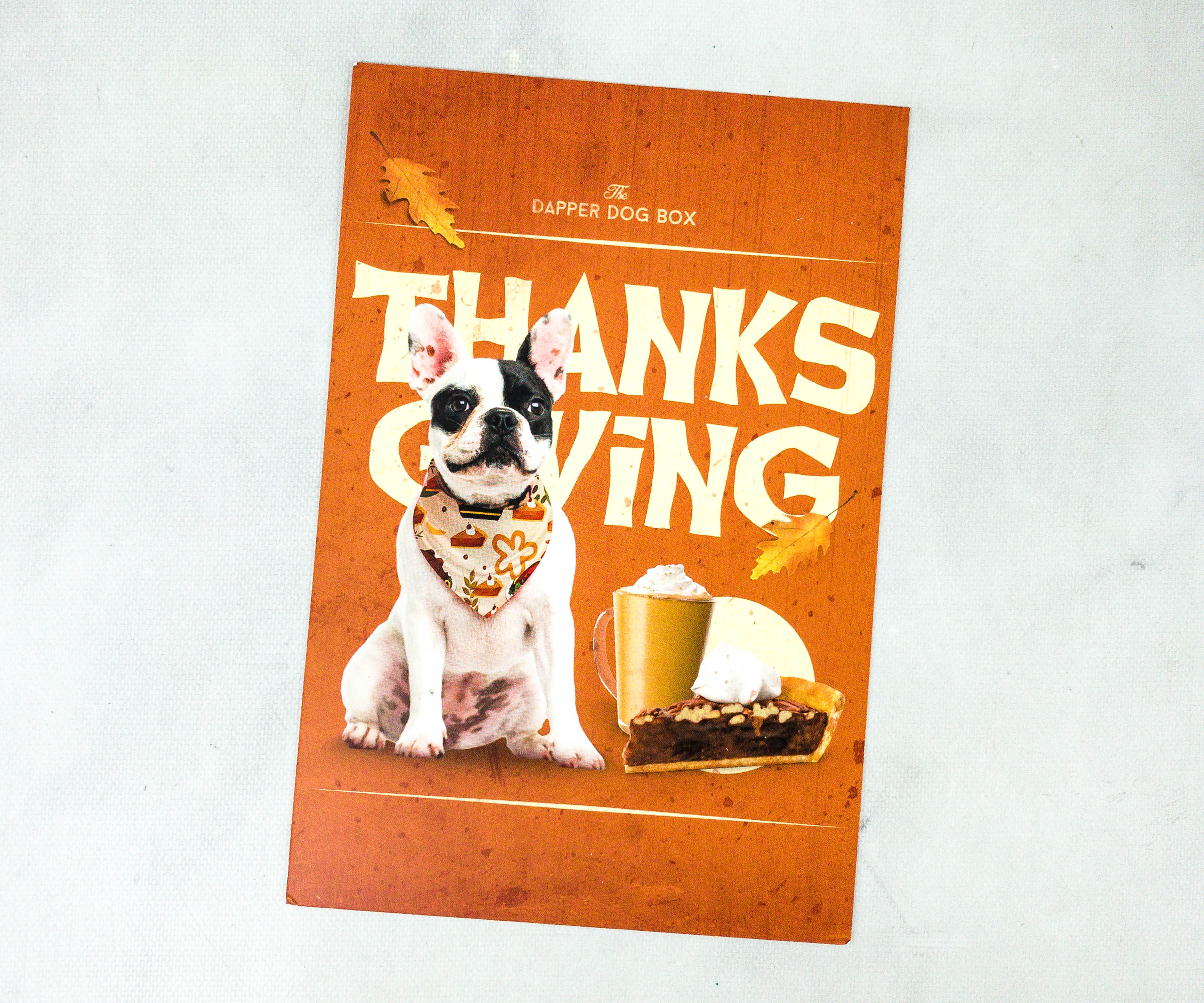 This month's theme is Thanksgiving!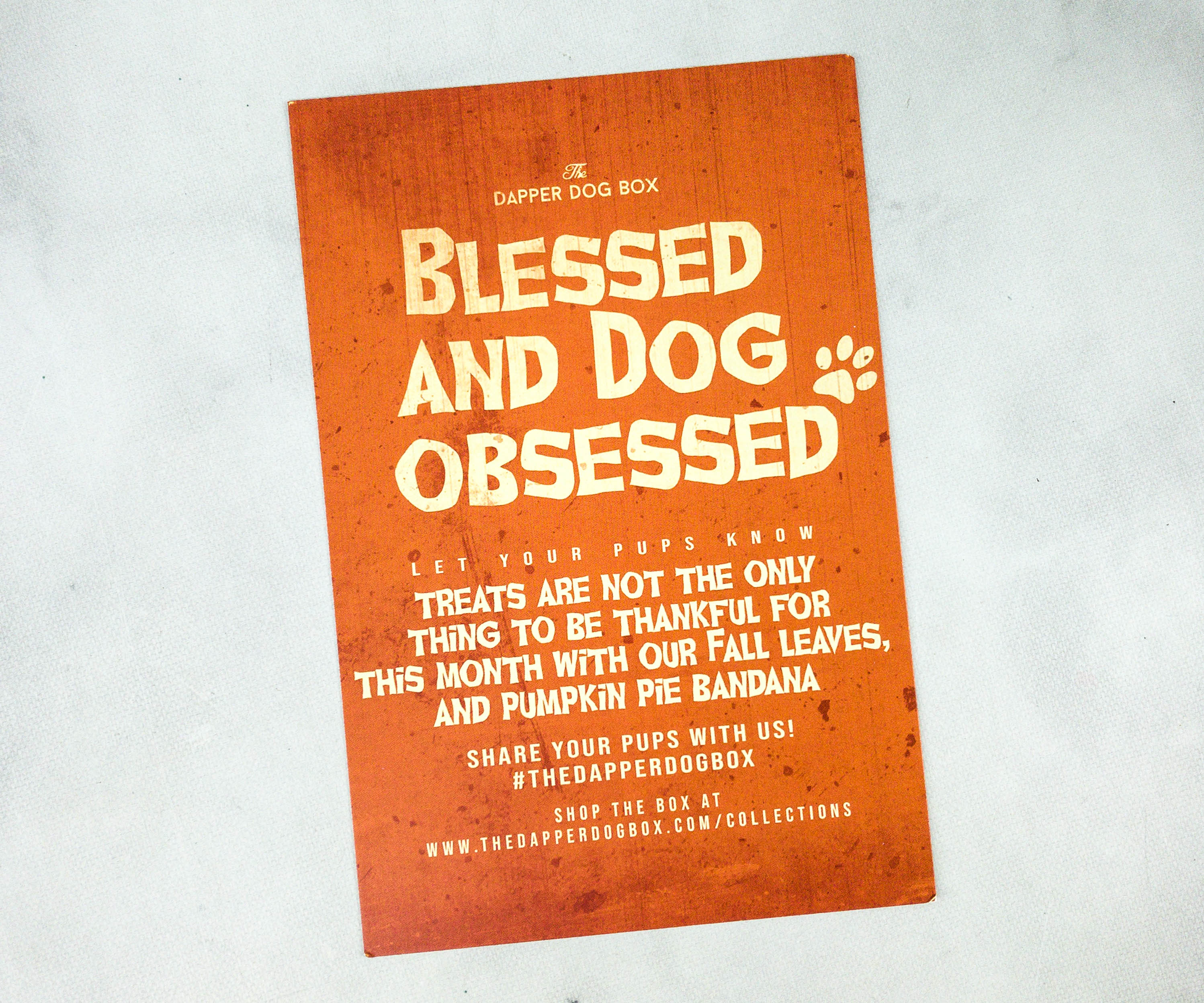 They also encourage us to join their photo challenge on Facebook or Instagram for a chance to win a FREE box!
Here's a letter from the Dapper Dog Box Team. It informs us about supplier shipping delays and that this box include treats that we may have received in past boxes. They also sent us an absorbent potty pad as a bonus.
Everything in my November 2020 box!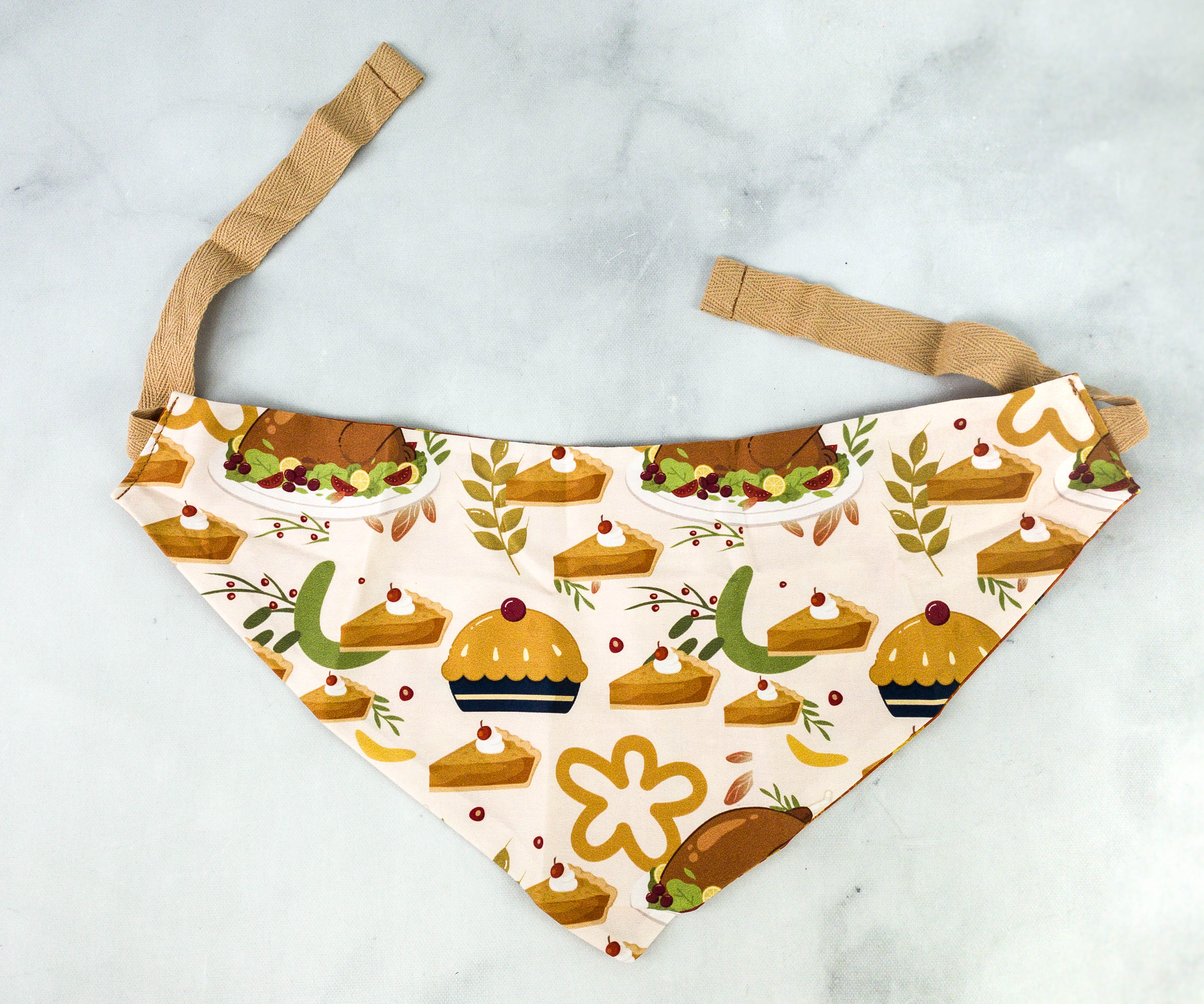 Bandana. Each month, Dapper Dog box includes an exclusive double-sided bandana for pups. One side of the bandana features a Thanksgiving-themed design with roasted turkey and thanksgiving pies!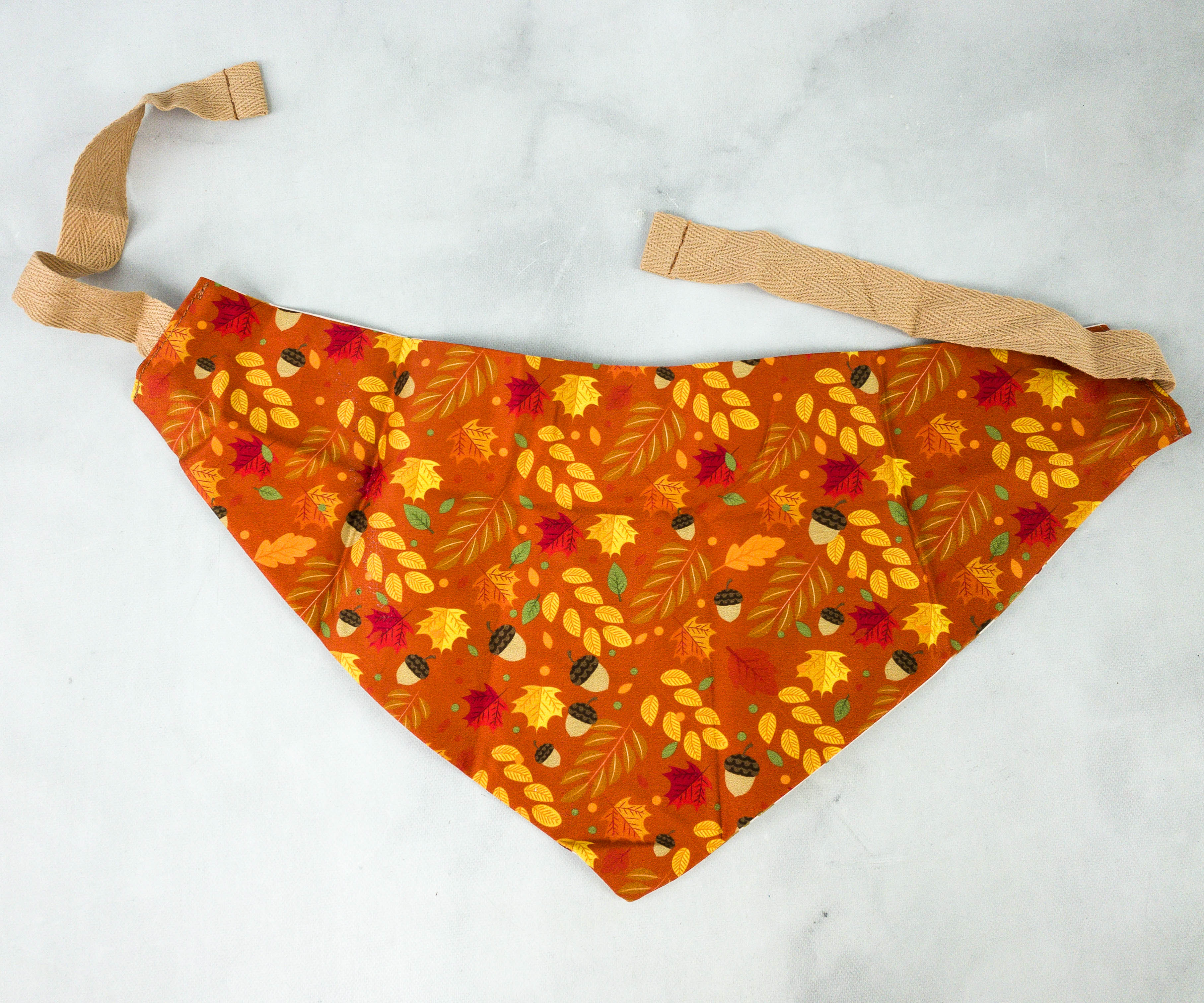 The other side of the bandana has an orange base color with beautiful prints of apricot and maple leaves that symbolize the fall season!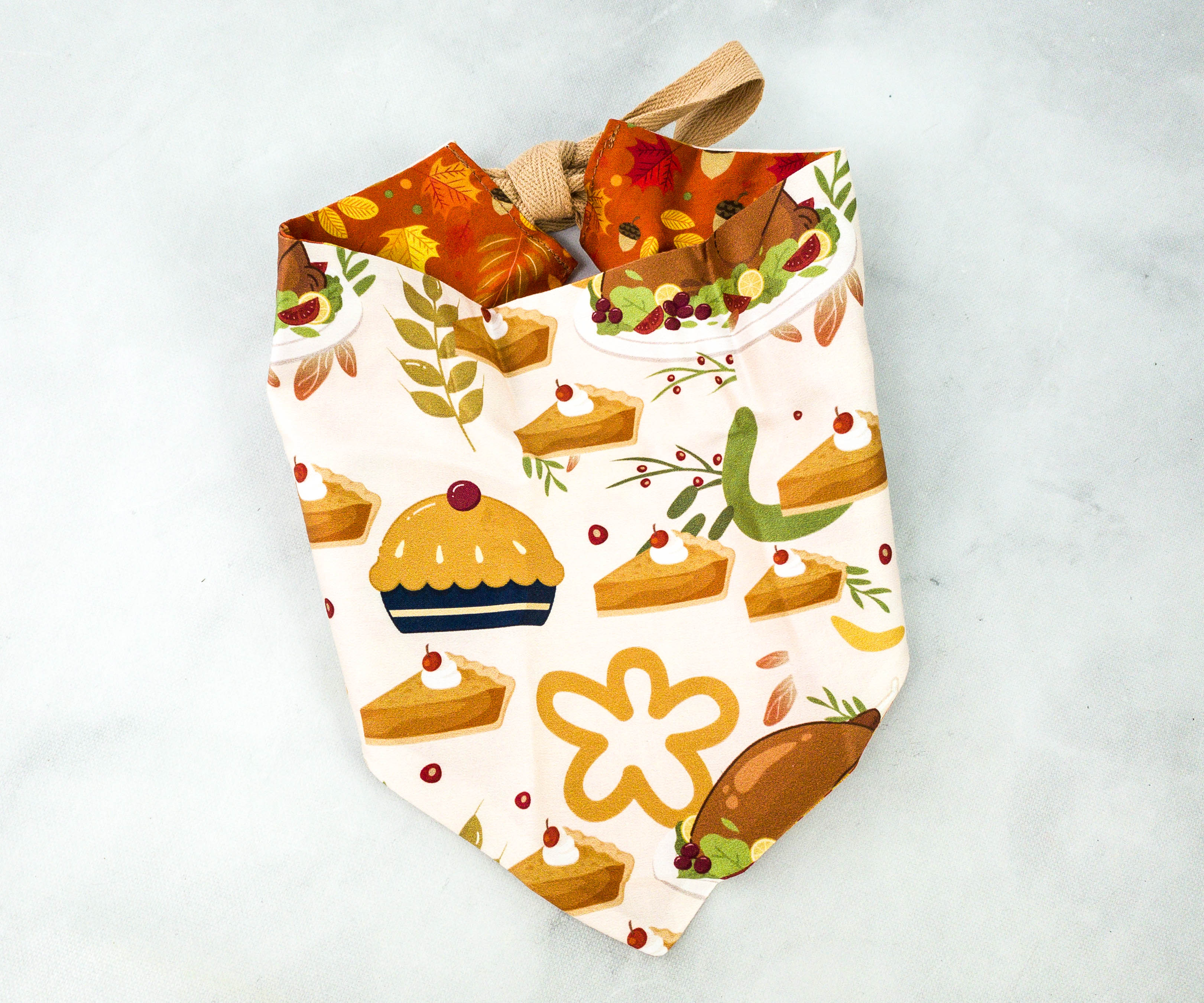 The bandana's strap made it a lot easier for me to tie it on my pup's neck!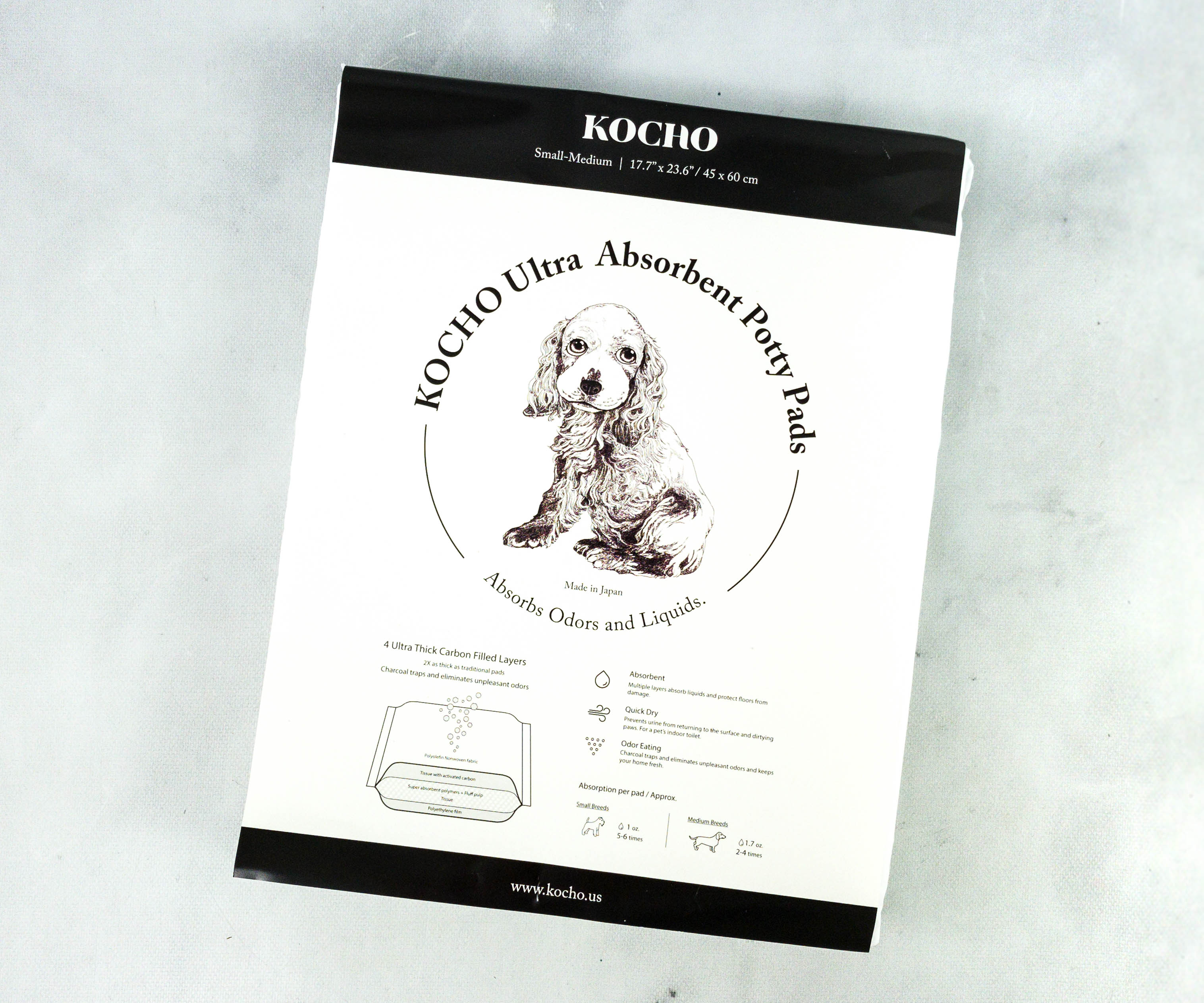 Kocho Ultra Absorbent Potty Pads ($0.91) Here's the bonus item in the box, an absorbent potty pad. It's useful for training your dogs so they know where they should do their business.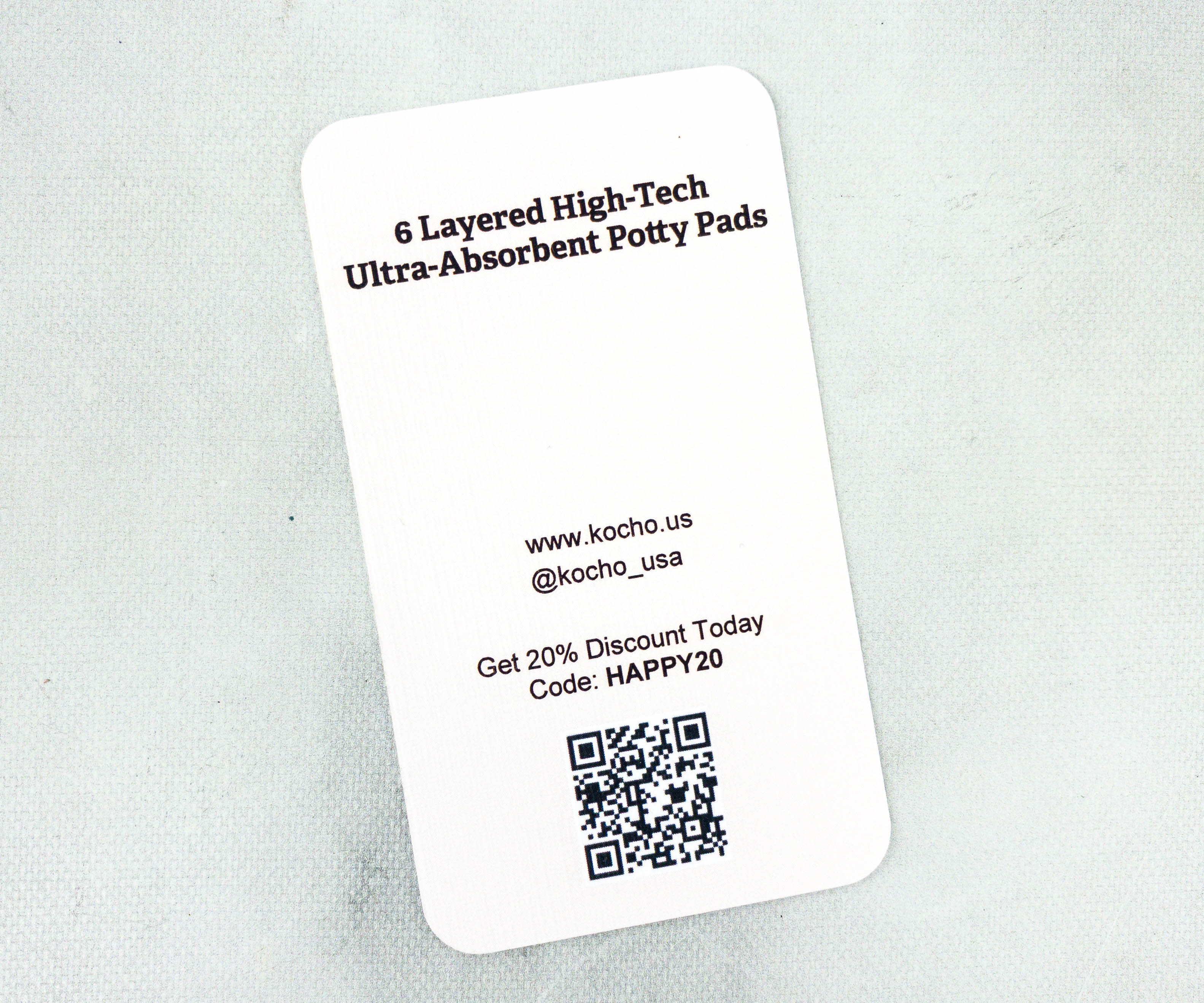 They also included a card with a 20% off coupon code for purchases on Kocho's website.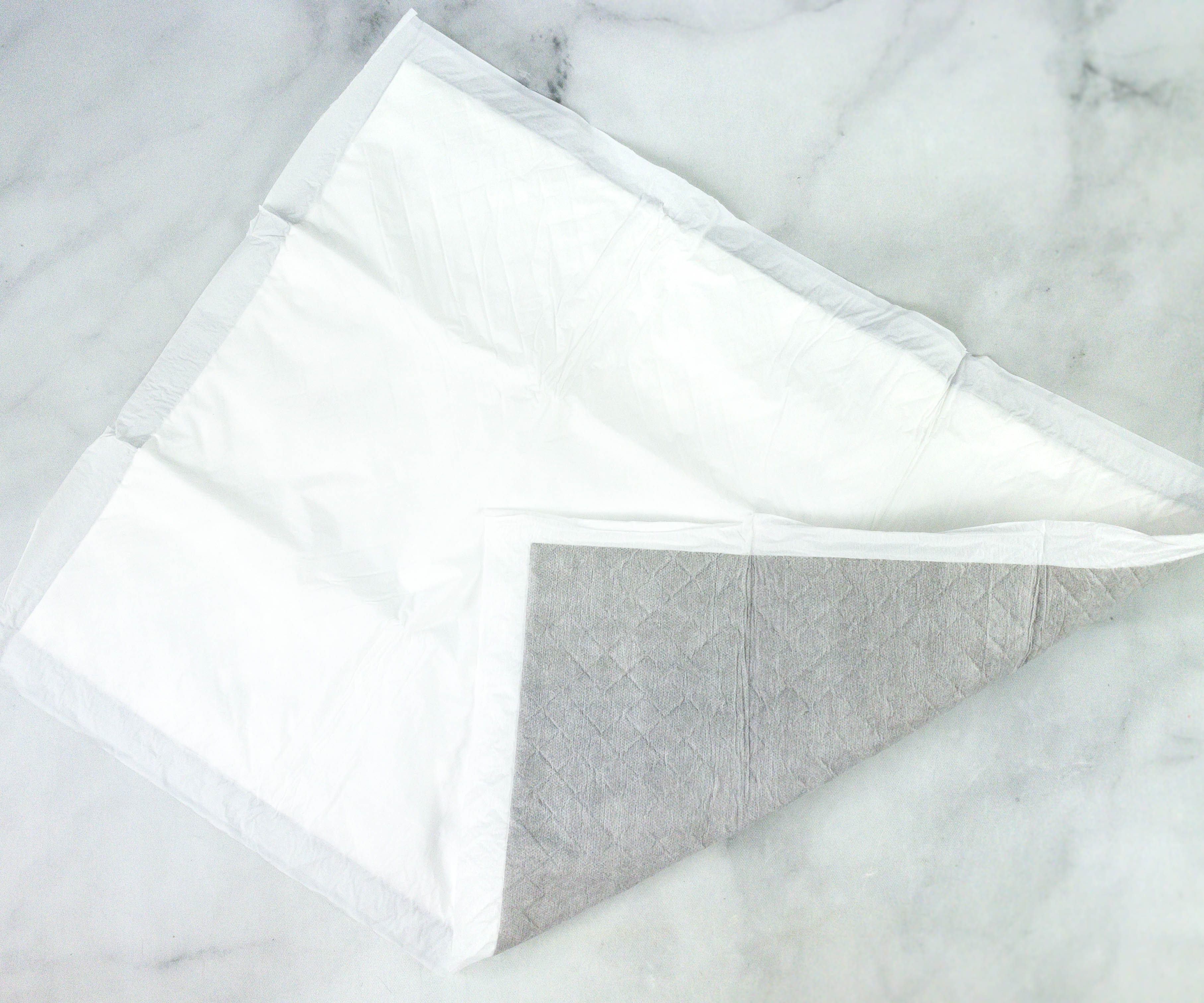 This potty pad is 2x thicker than the ordinary pad. It's made from 4 ultra-thick carbon-filled layers that actively traps the urine from returning to the surface of the pad while eliminating unpleasant odors, keeping your home fresh and urine-free!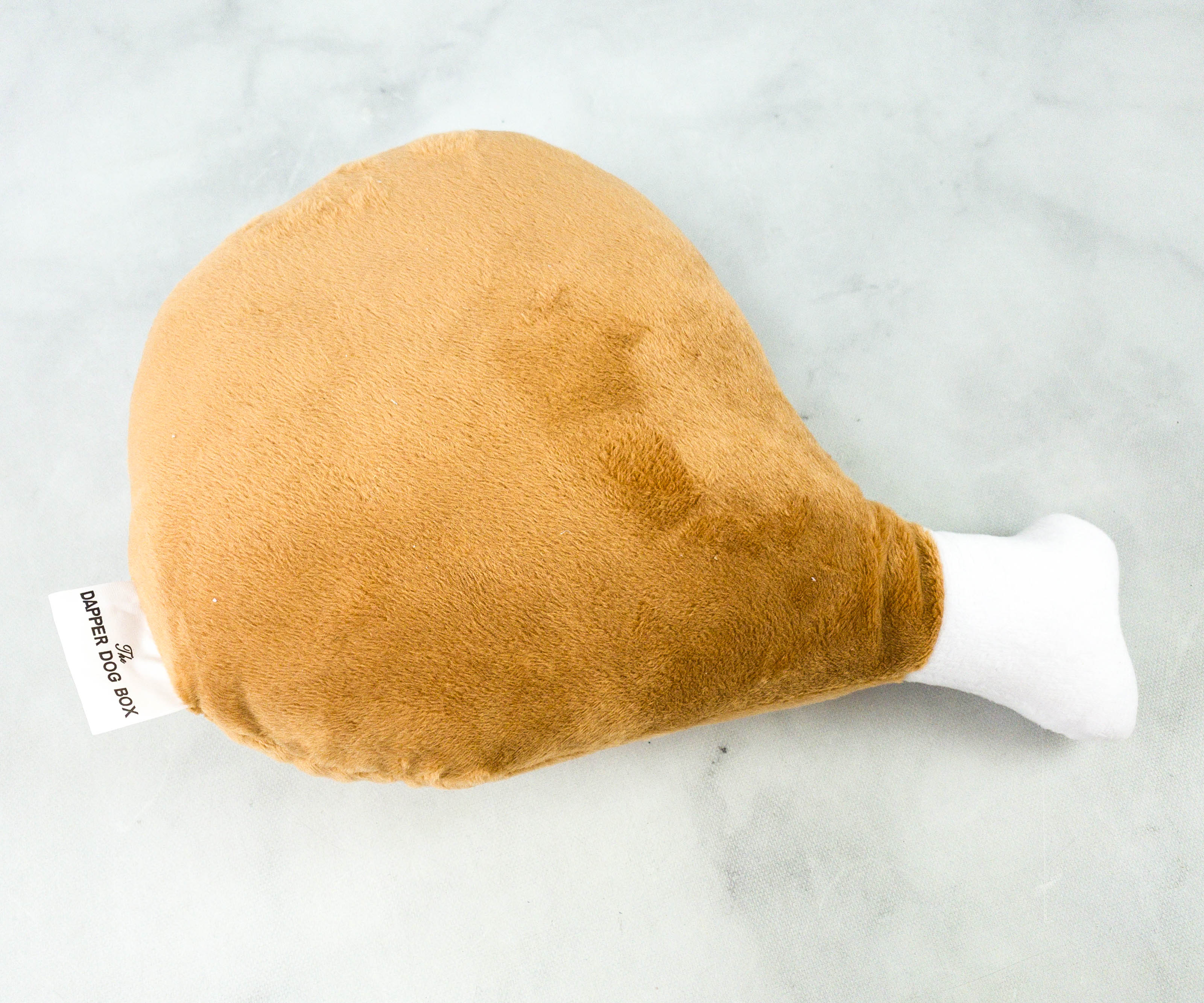 Dog Toy. A Thanksgiving-themed box won't be complete without a turkey! This exclusive plush toy from Dapper Dog Box features a huge cut of turkey leg made from high-quality fabric. It's so soft and very squishy as well.
Squeaker. Here's another Thanksgiving-themed toy in the box! It's a skinned turkey made from premium-quality, durable rubber material with a built-in squeaker inside. The shape and the toy's design makes a great fit for playing fetch!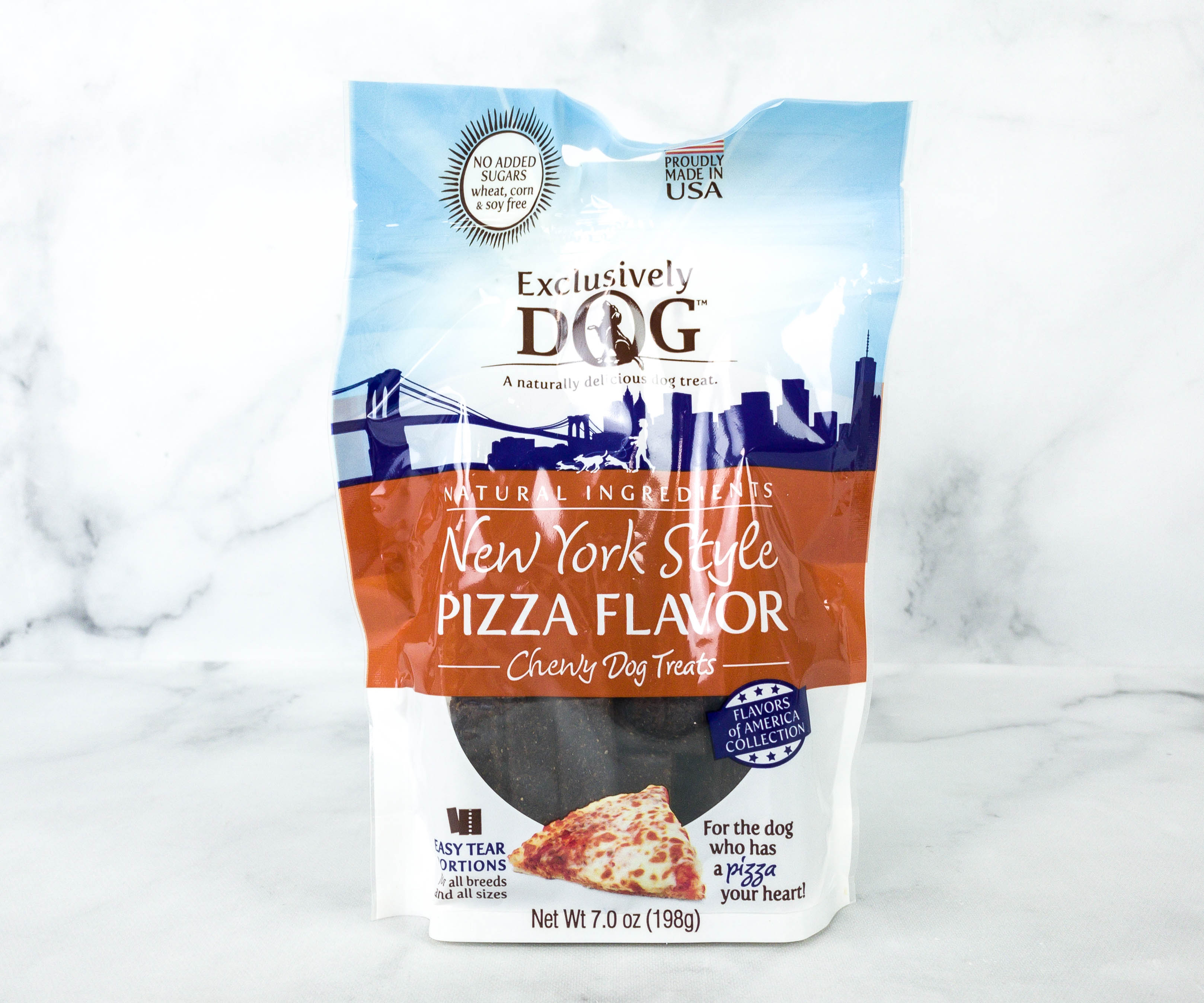 Exclusively Dog New York Style Pizza Flavor Dog Treats. My dogs can now enjoy the flavors of New York Style pizza through this treat! Made in the USA, this treat only contains all-natural ingredients like chicken, barley flour, ground oregano, and anise seed powder.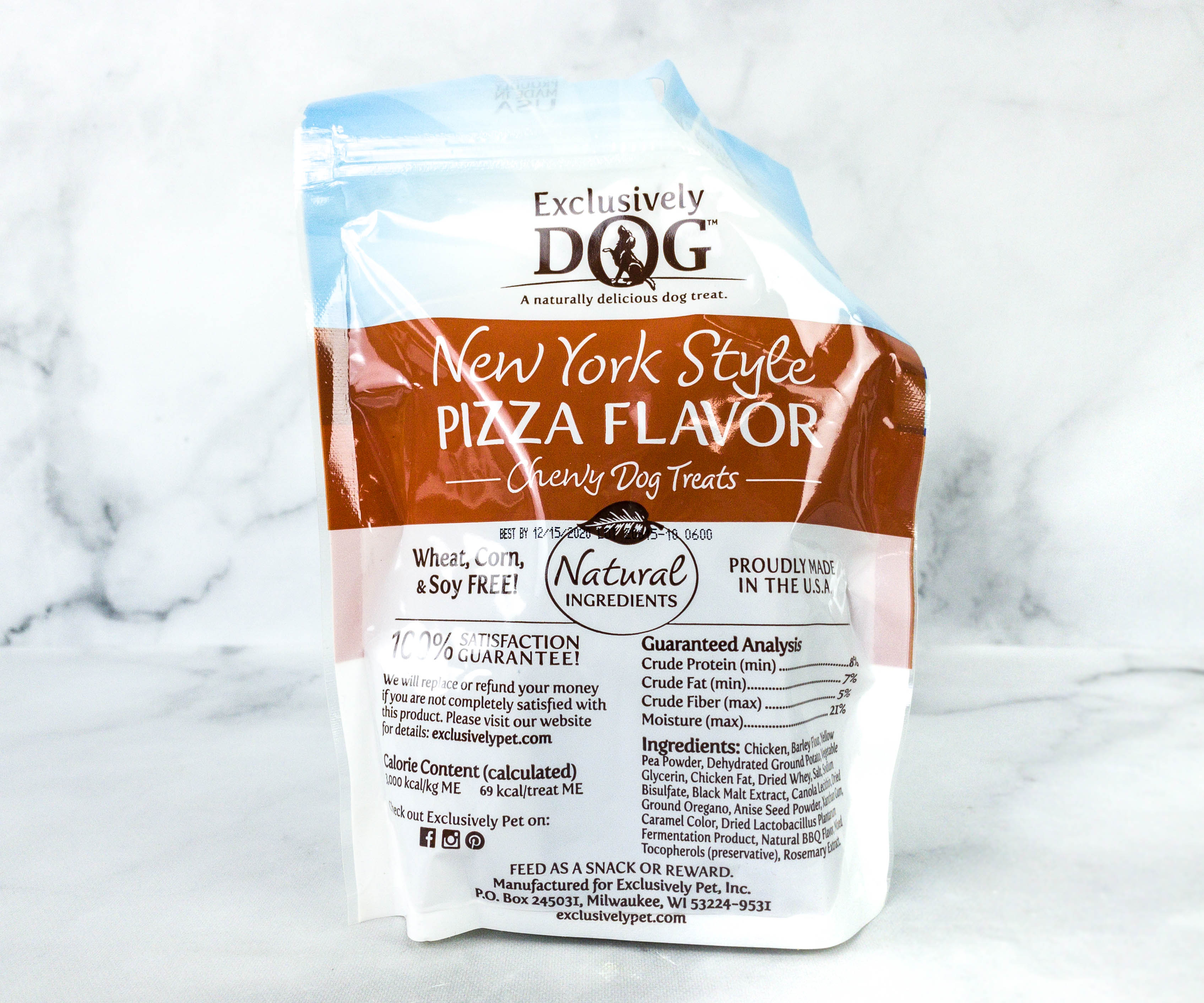 These treats are free from wheat, corn, and soy as well!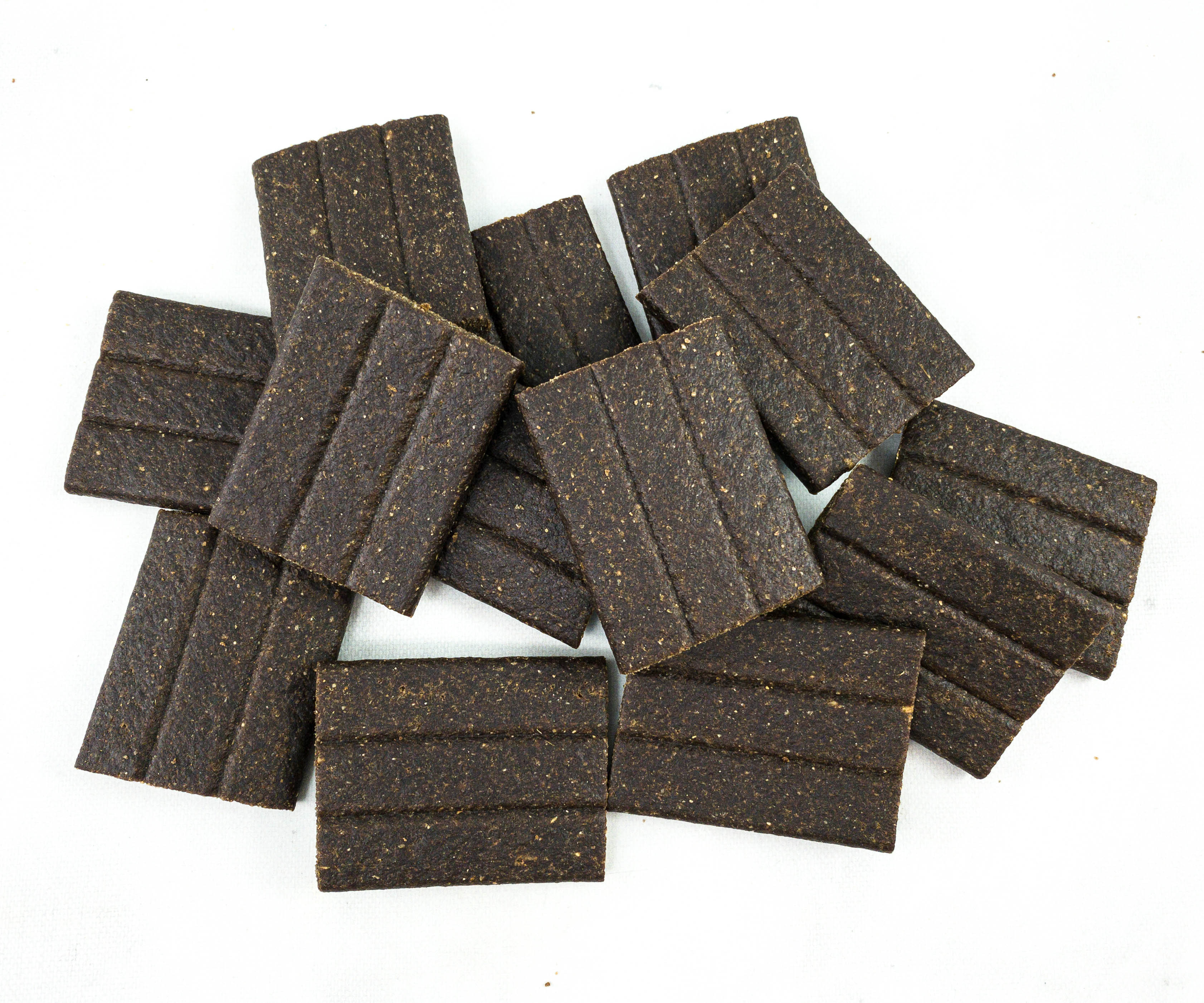 Here's a look at the rectangular pizza-flavored treats! They are soft and chewy!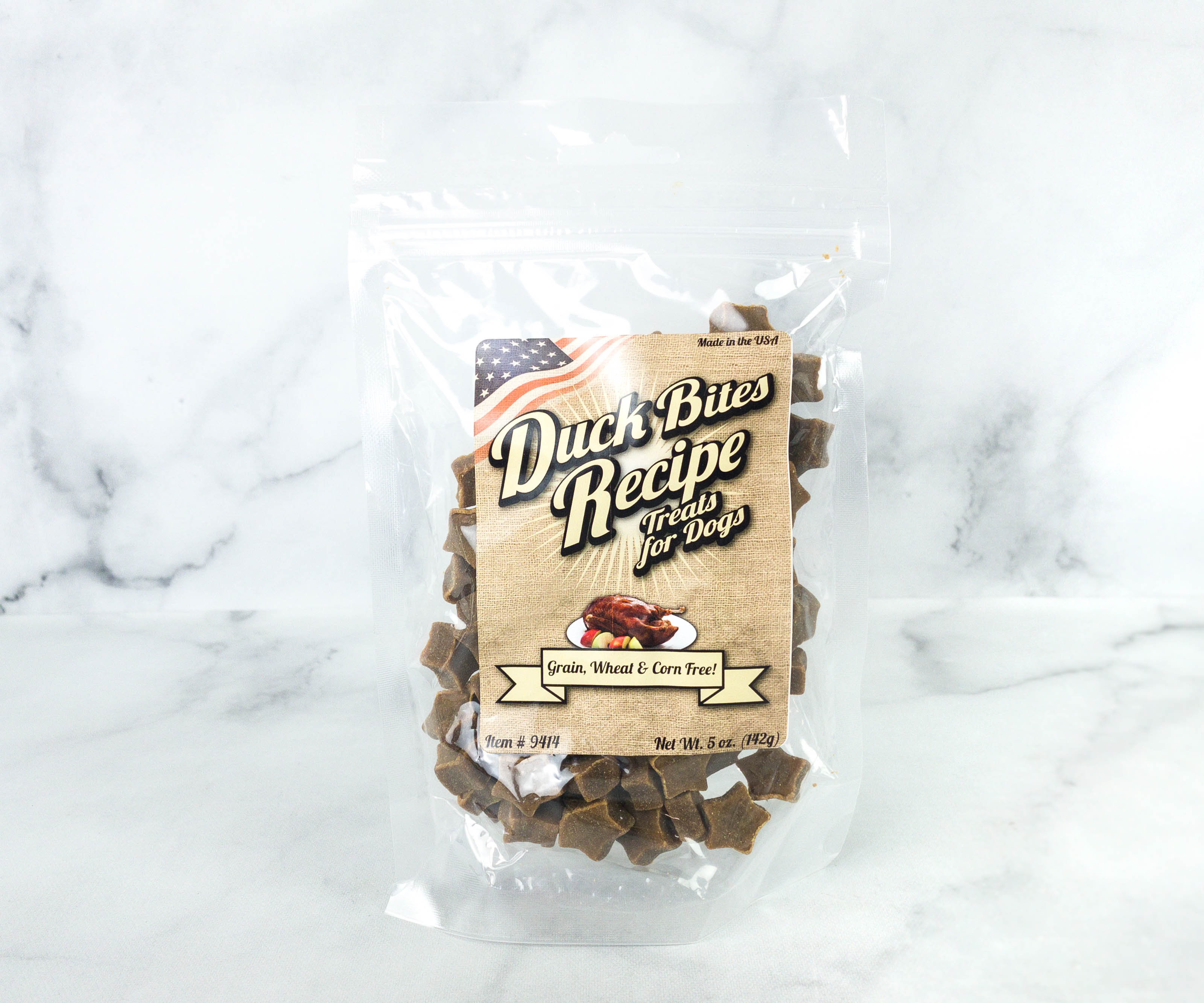 Duck Bites Recipe Treats. Here are more treats for dogs and this time they are made with a blend of duck and turkey. They are also grain-free, wheat-free, and corn-free!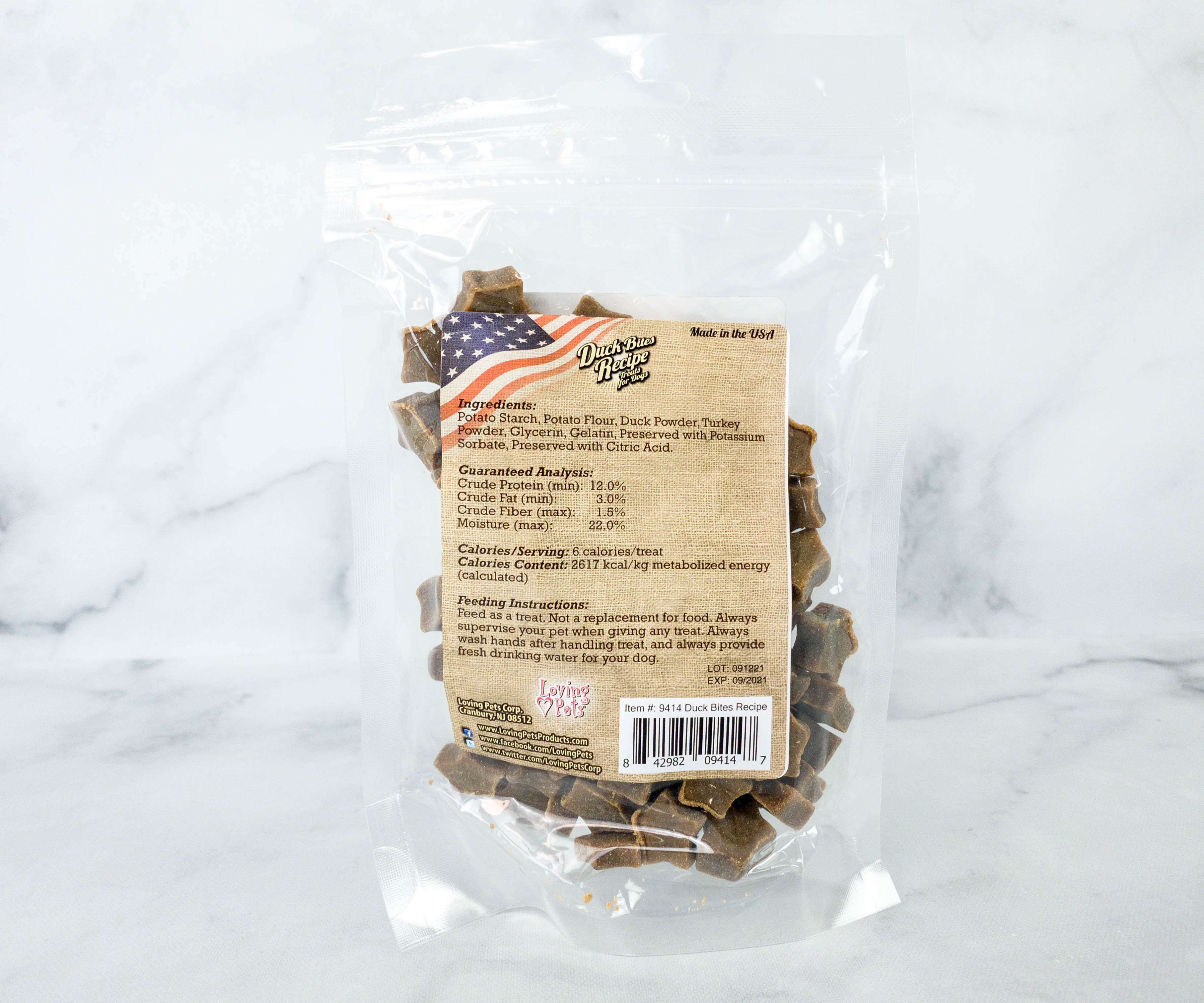 It's a delicious snack packed with protein abd fiber, with only 6 calorie content per treat.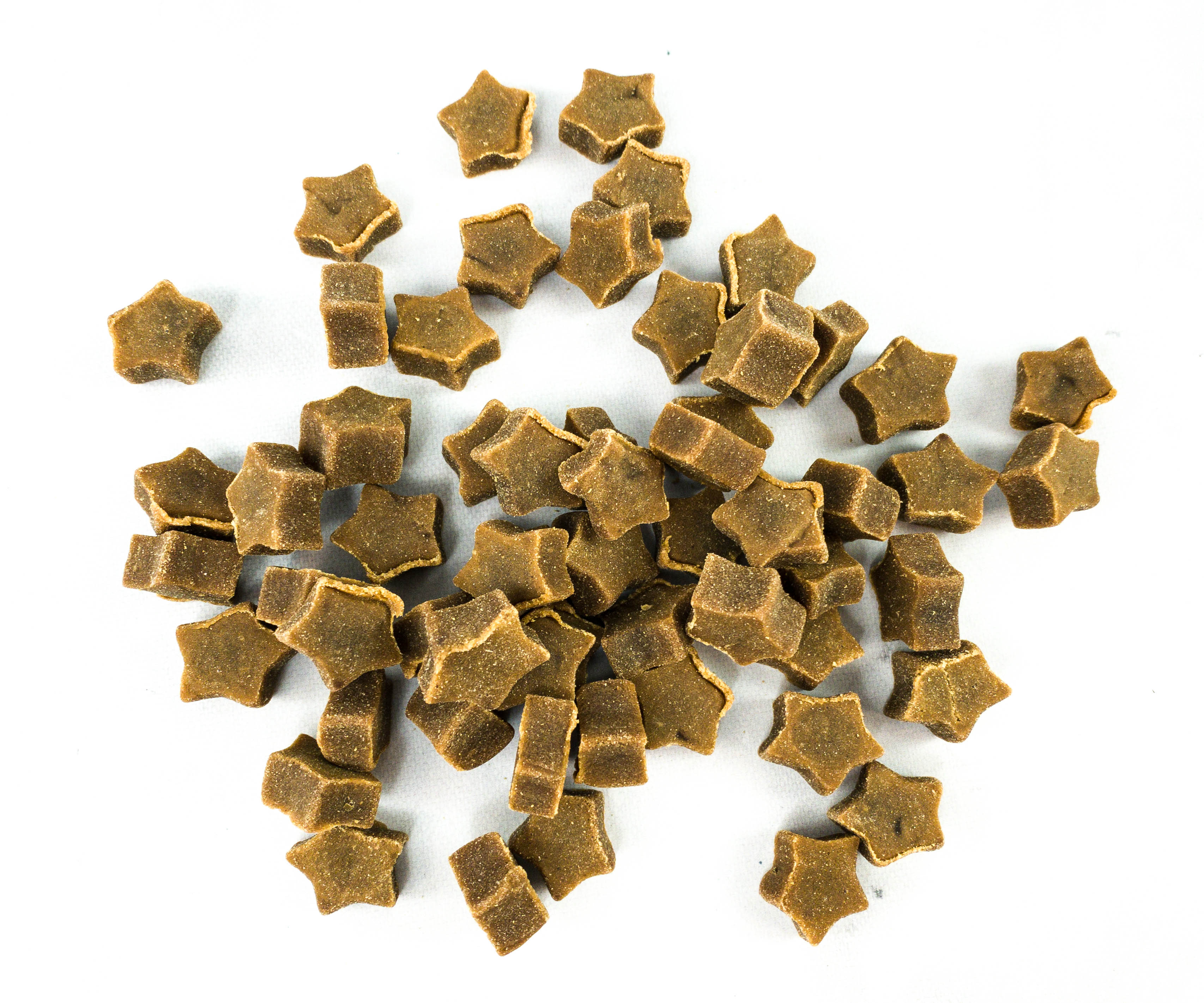 Inside the bag are star-shaped, bite-sized treats with a smooth and chewy texture. These yummy treats are perfect as a training reward or a snack!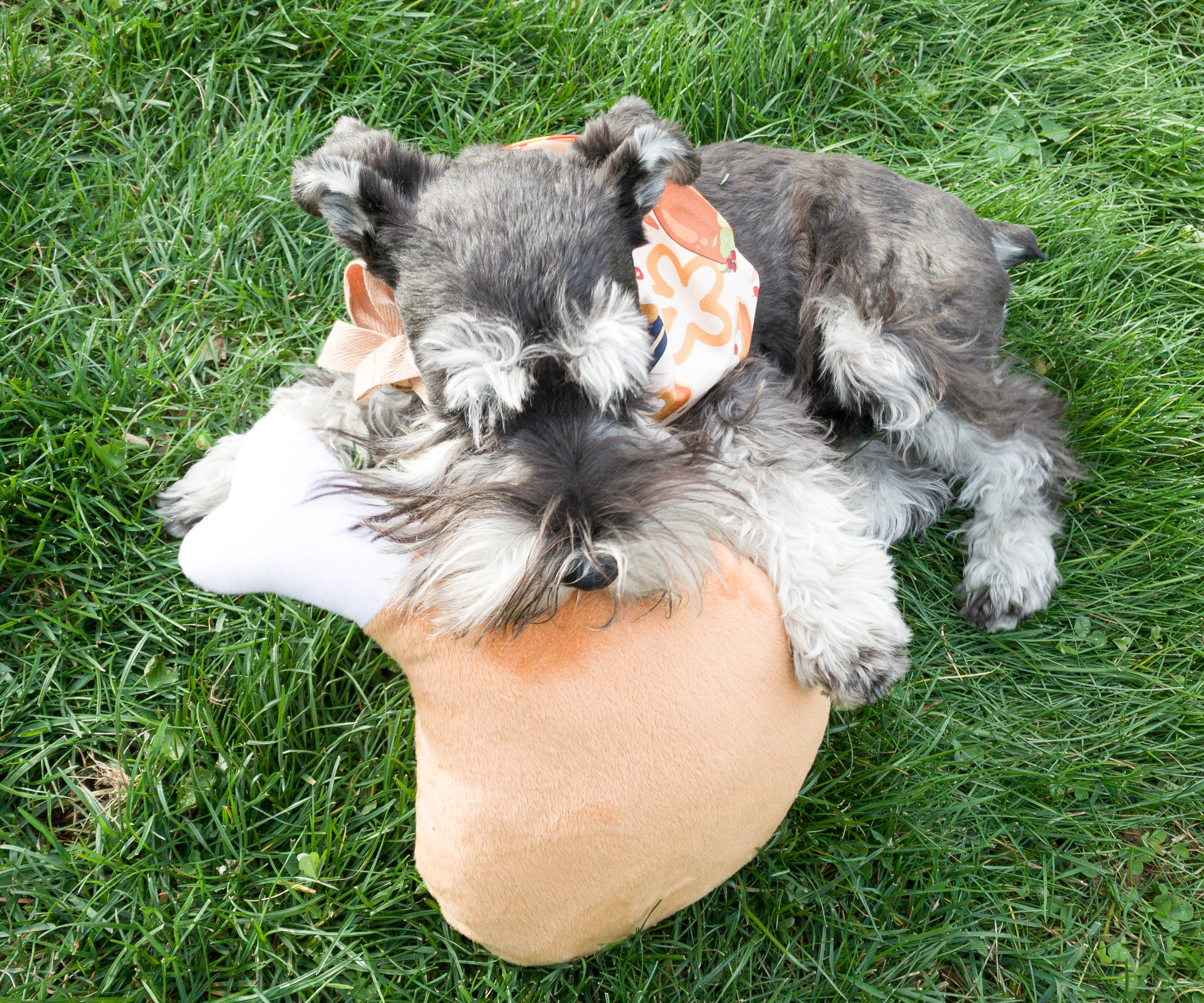 Buffy loves the turkey leg plushie!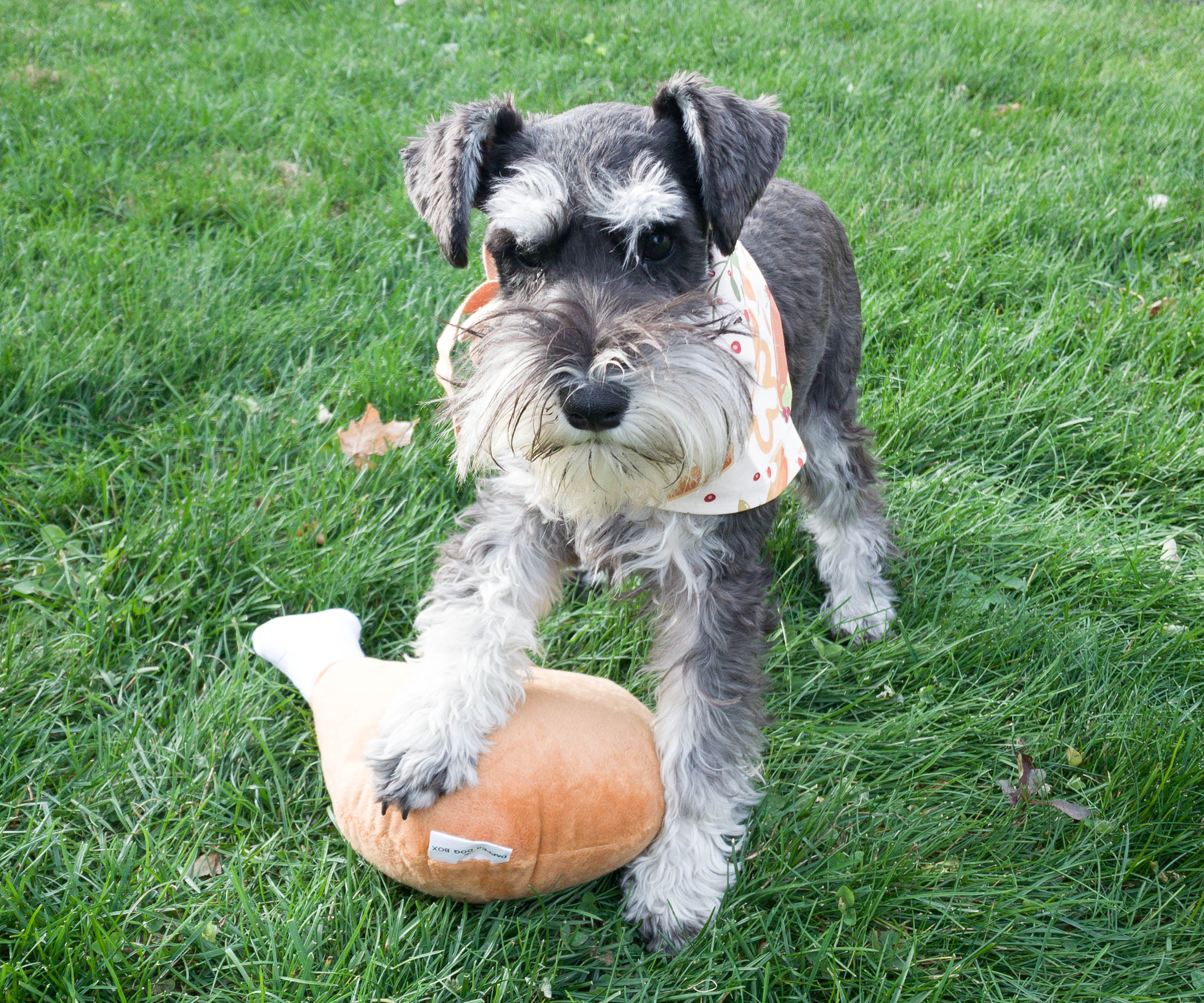 Buffy loves the new bandana and looks pretty comfortable wearing it!
From fun dog toys to delicious dog treats, The Dapper Dog Box always does a great job with their monthly boxes. This month's box is Thanksgiving-themed, and Buffy's favorite item is none other than the turkey leg plush toy. He wouldn't even let go of it! Of course, the treats were also impressive. They're not just appealing for dogs but they are also made with healthy ingredients. All in all, I love this subscription for dogs because they are consistent with the quality of the items they send!
Did you love this month's box as much as we did?