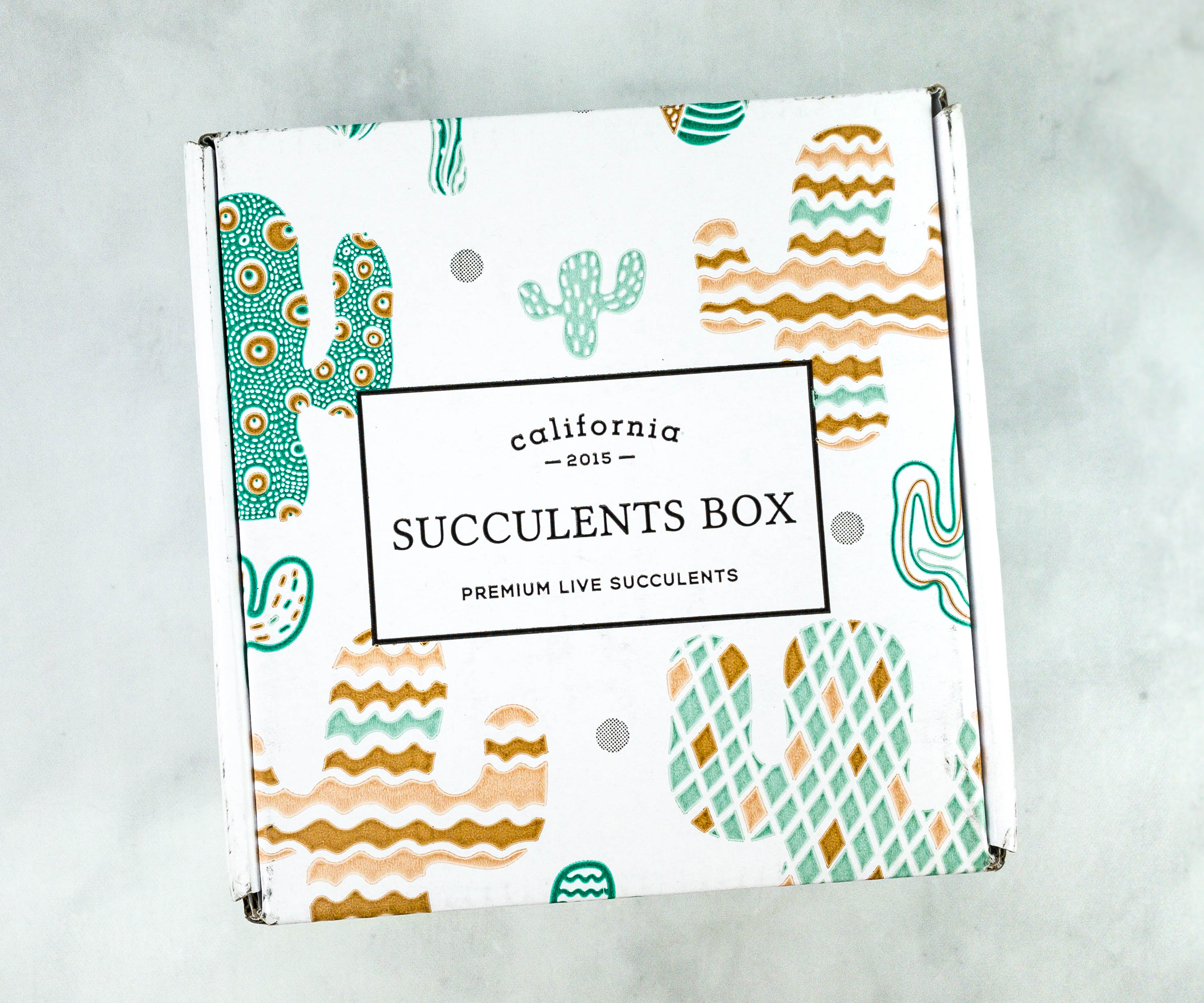 Succulents Box is a subscription for succulent lovers. They offer over 200 succulent varieties grown in California, and subscription options include 1/2/3/4 succulents of 2" size with 4 different varieties each month. Each box will also include plant care tips!
1 Succulent + Clay Pot ($10/month)
2 Succulent + Clay Pots ($20/month)
3 Succulent + Clay Pots ($30/month)
4 Succulent + Clay Pots ($40/month)
1 Air Plant + Accessory ($12/month)
DEAL: Get $5 off your first box! Use coupon code BOX5.
Everything came in a white box with succulent prints all over!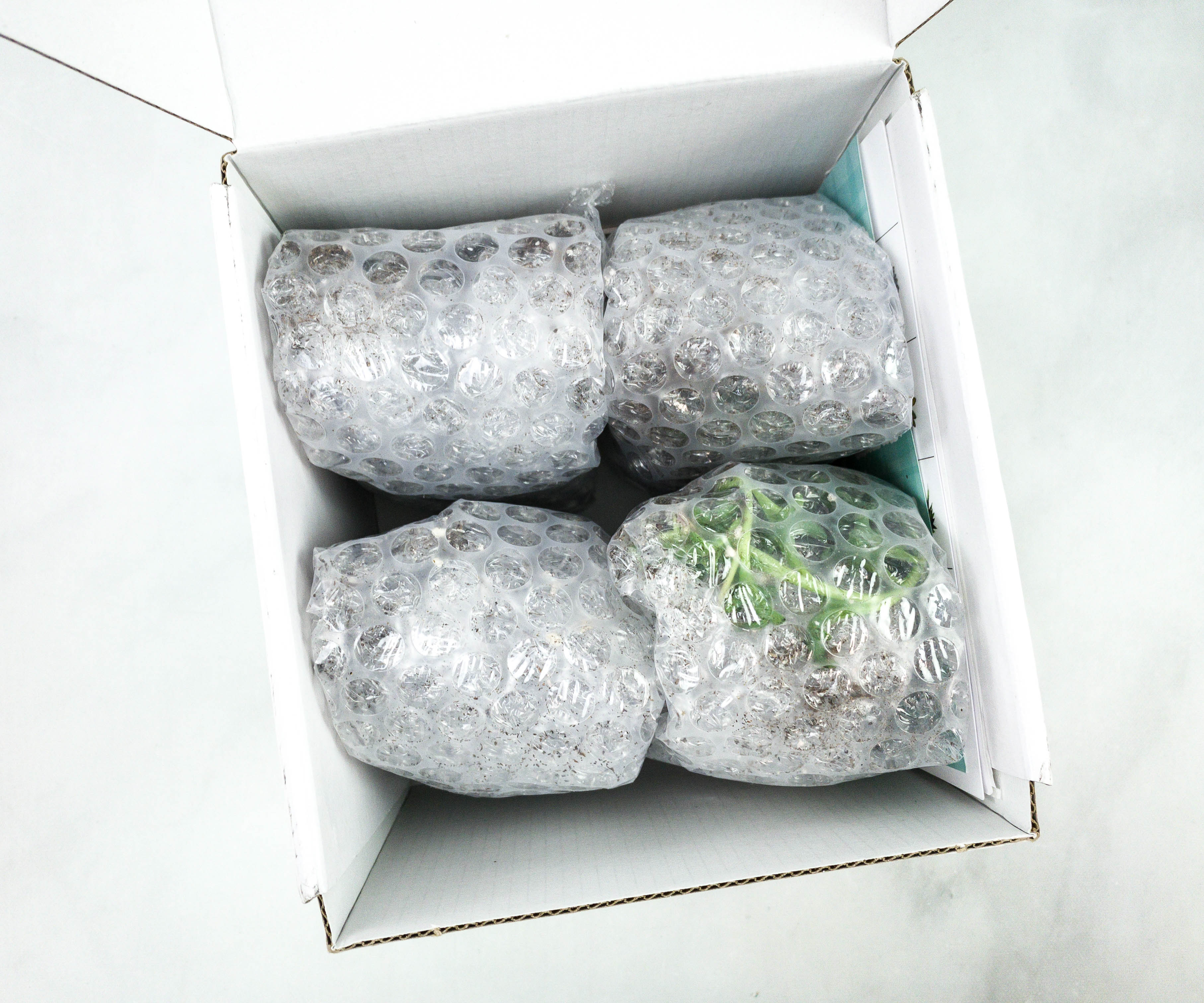 The succulents were packed in bubble wrap to keep them safe.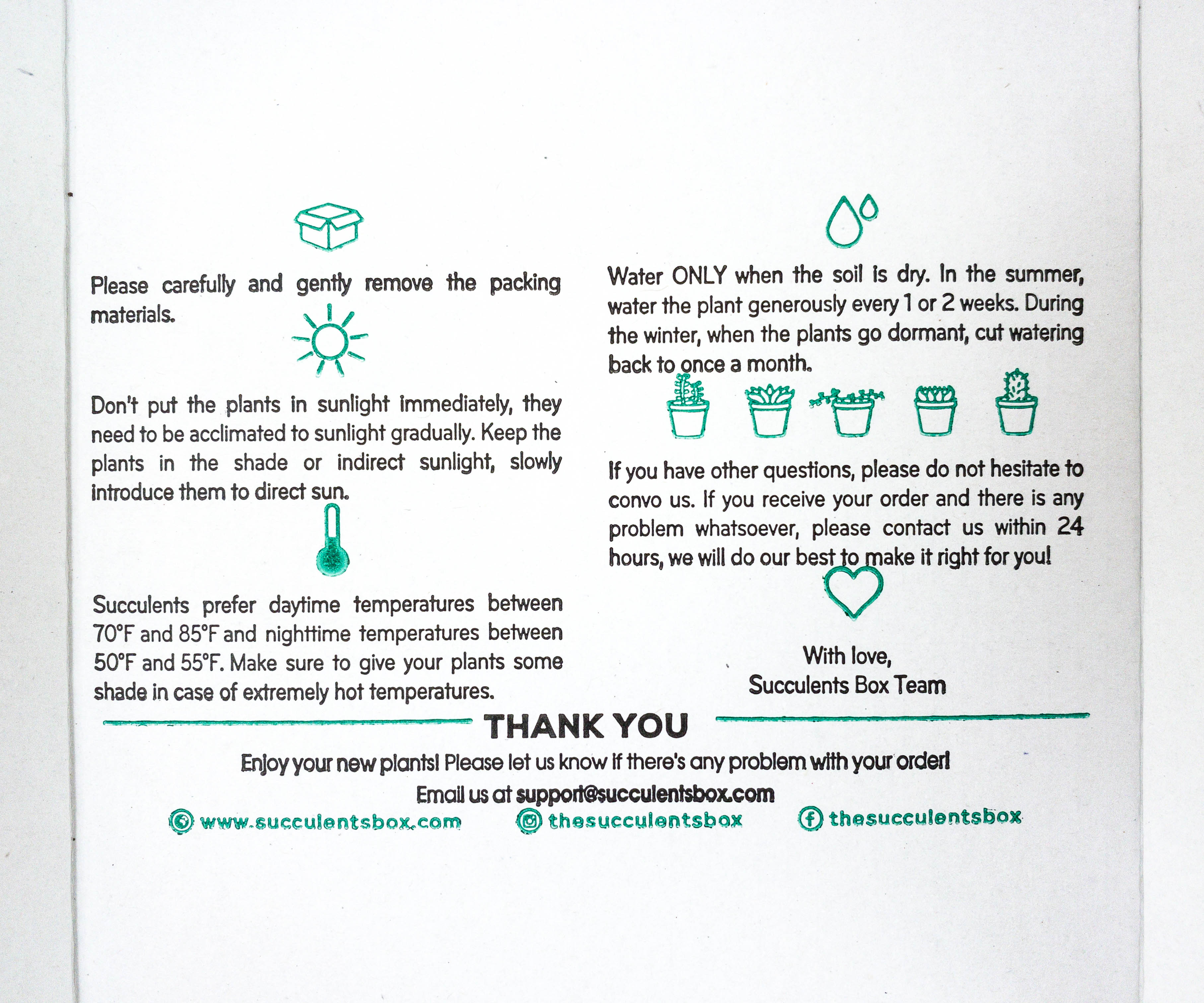 The inner lid contains detailed instructions on how to properly take care of your plant.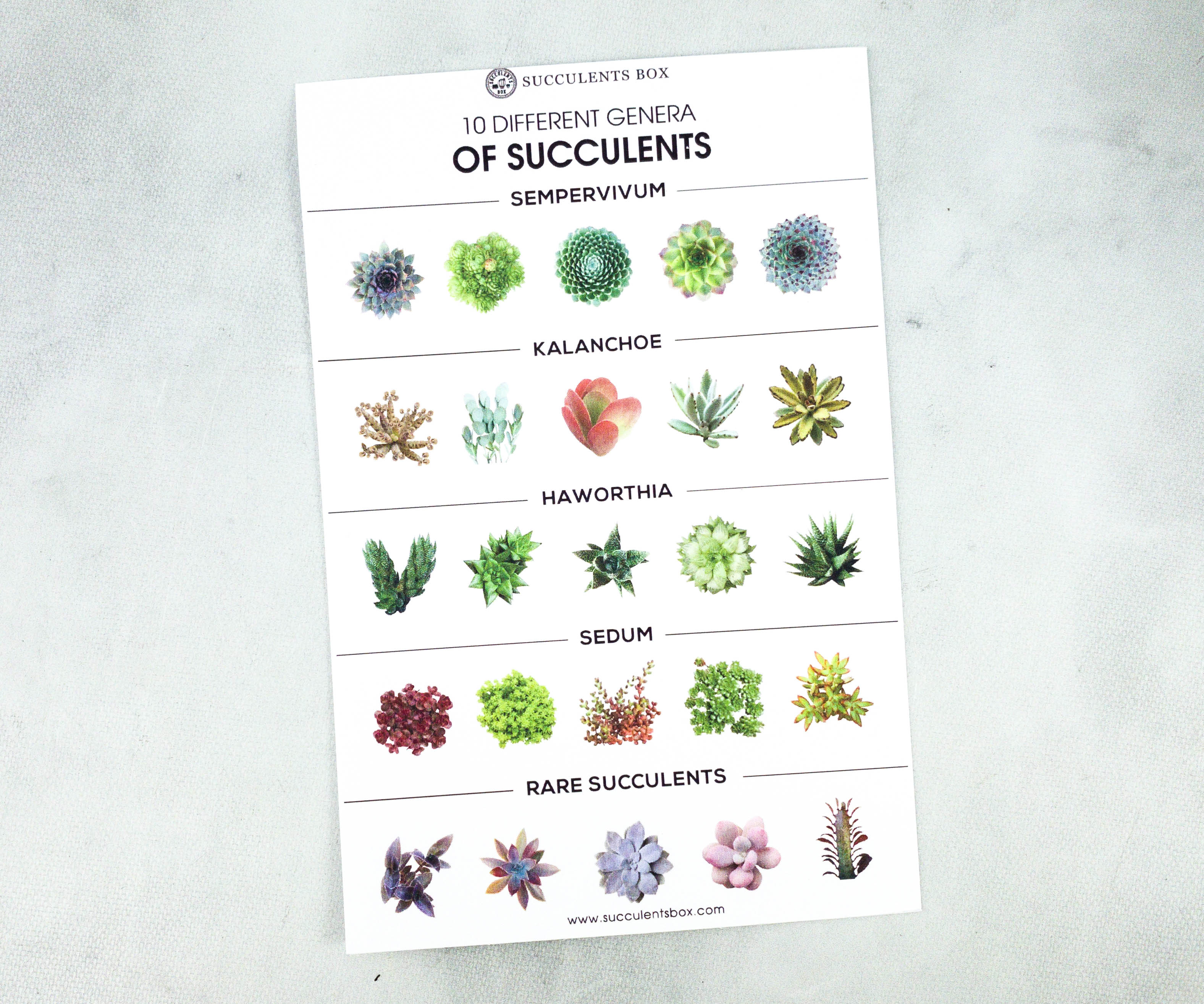 These additional cards feature more types of succulents. They keep the spoilers for the upcoming plants on their site.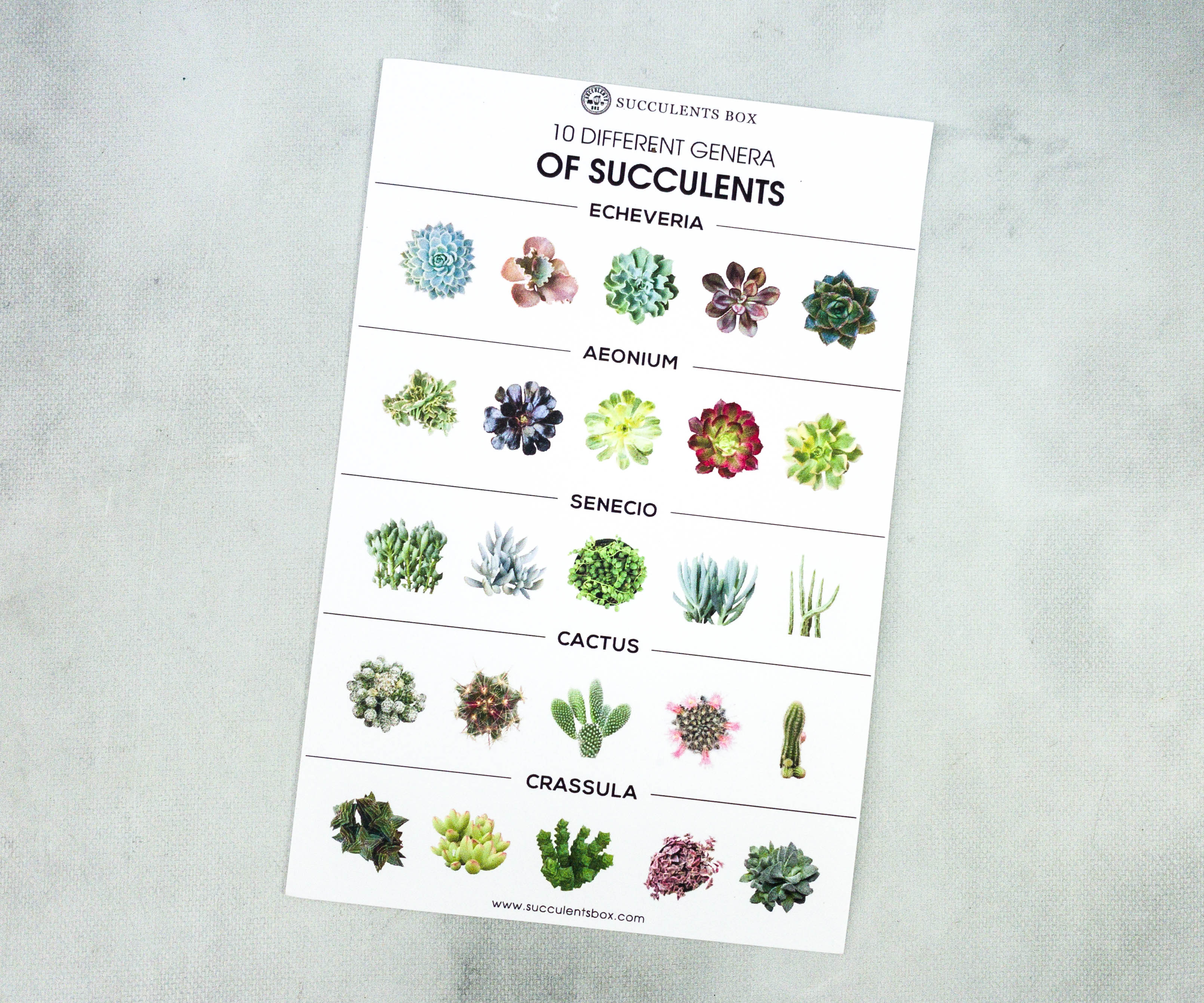 The card includes photos so we can easily identify these succulents in case we encounter them!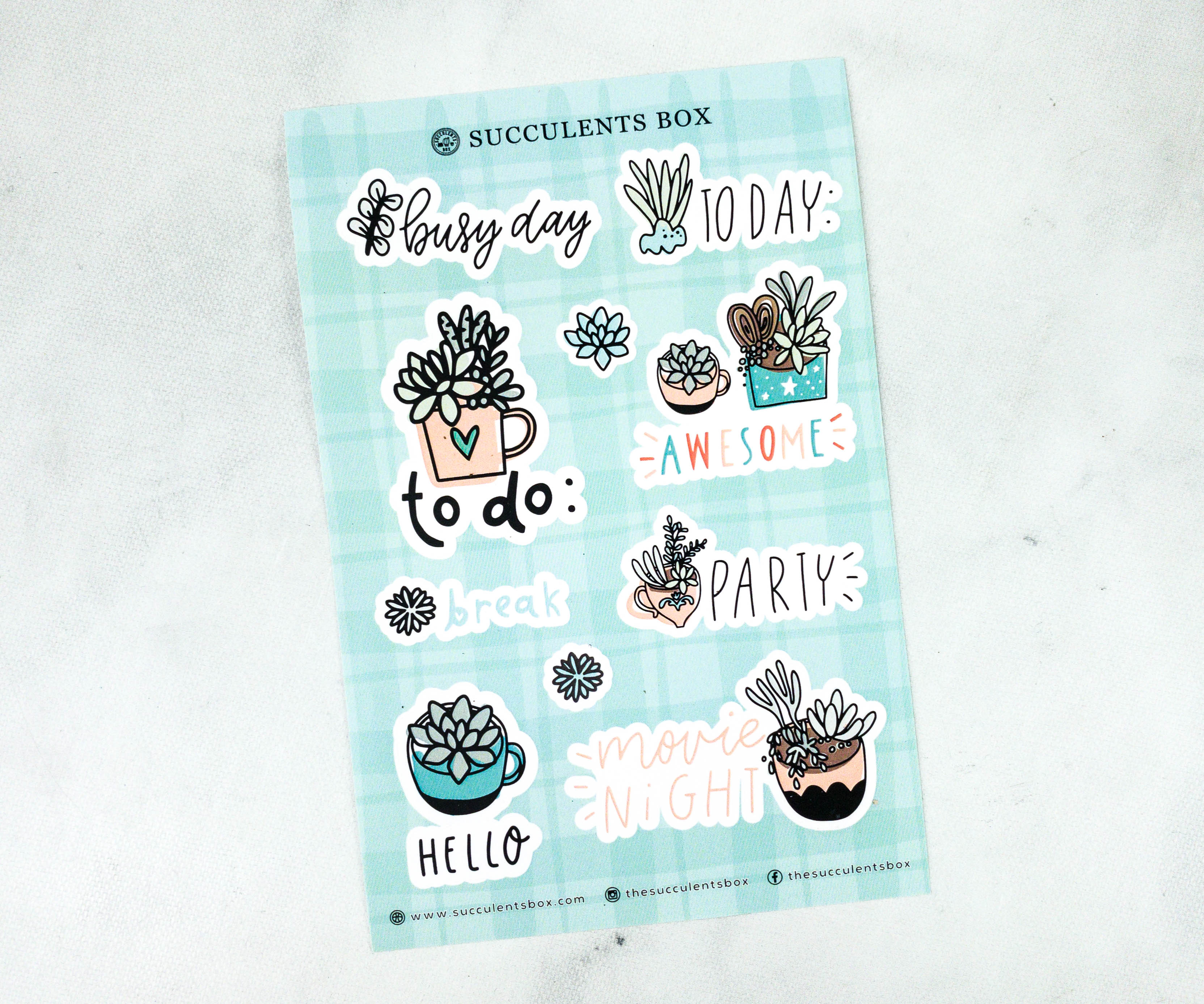 Here's a bonus sticker sheet for plant lovers!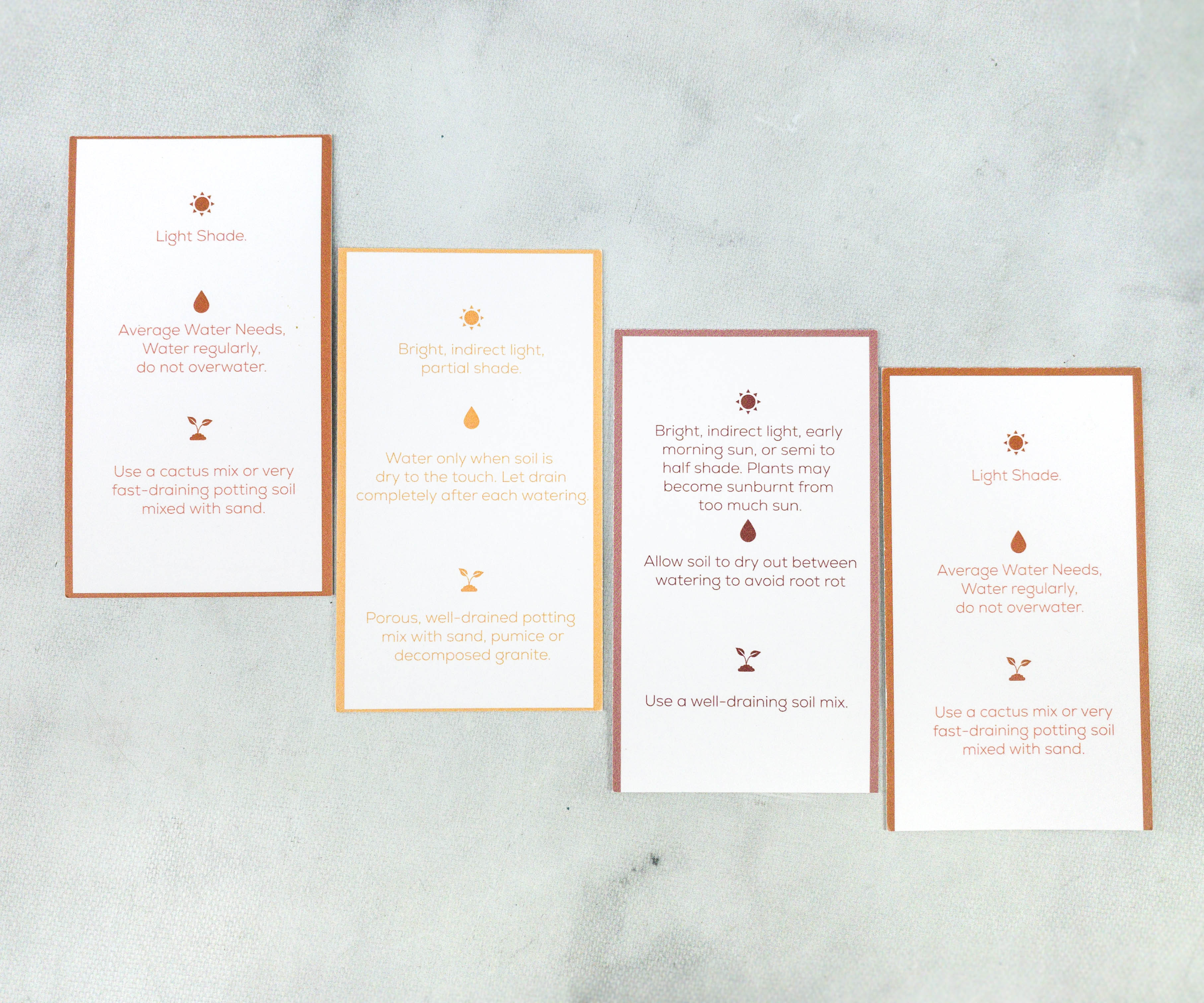 Each succulent came with its own care card since they have different caring instructions.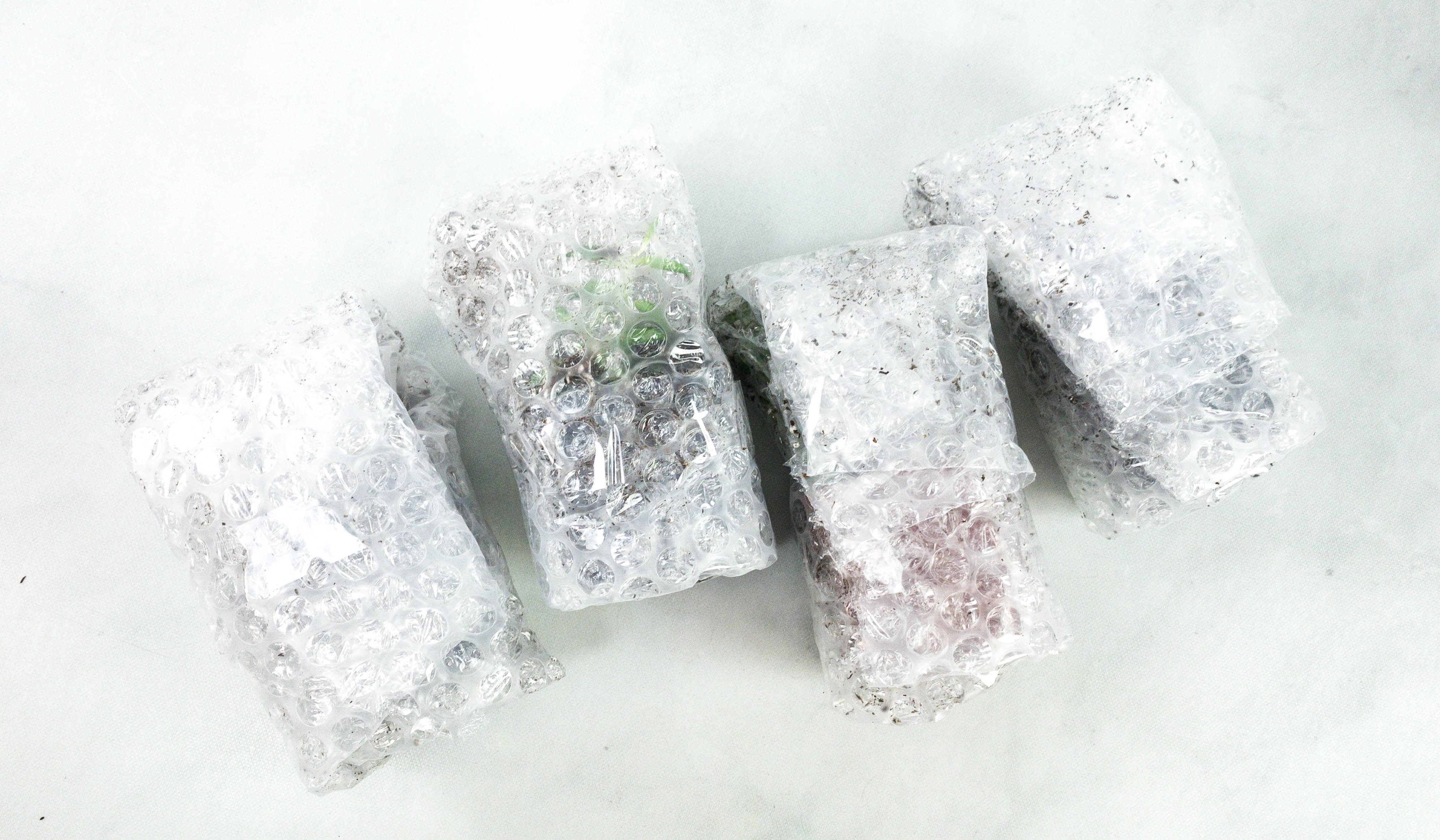 The succulents arrived in great condition.
Everything in my box!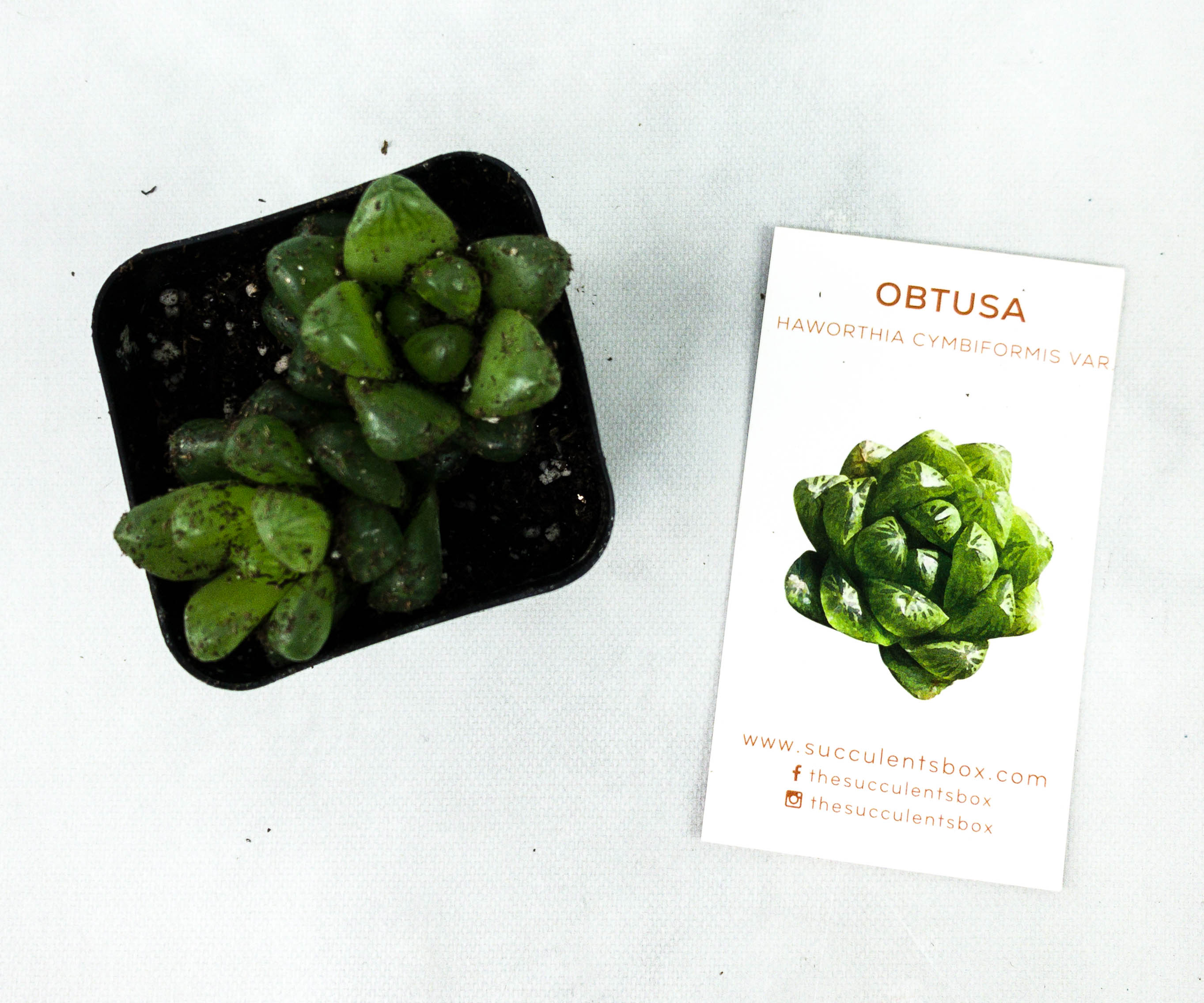 Obtusa – Haworthia Cymbiforms Var. This plant has a blunt apex on its leaves, and that's why it's named Obtusa from the Latin word obstusus which means blunt or dull.
This plant is characterized by denser rosettes that form round clumps. The leaves are boat-shaped with darker stripes and transparent tips. They remind me of green jelly bellies!
String of Dolphins – Senecio. This succulent is a rare beauty as it's very hard to find. They're called string of dolphins because the leaves resemble that of a dolphin jumping out of the sea!
This is a beautiful draping succulent that will surely look good in a simple hanging basket on its own, especially when it grows and becomes more lush!
String of Bananas – Senecio. Like the previous succulent, this one got its name because of how it looks like, which are bananas! This plant is known to need a lot of sunlight but be careful as you don't want to expose them directly because they can get burned under the intense full heat of the sun.
It will also provide a beautiful cascading foliage once it grows big and lush and will make for a beautiful hanging plant!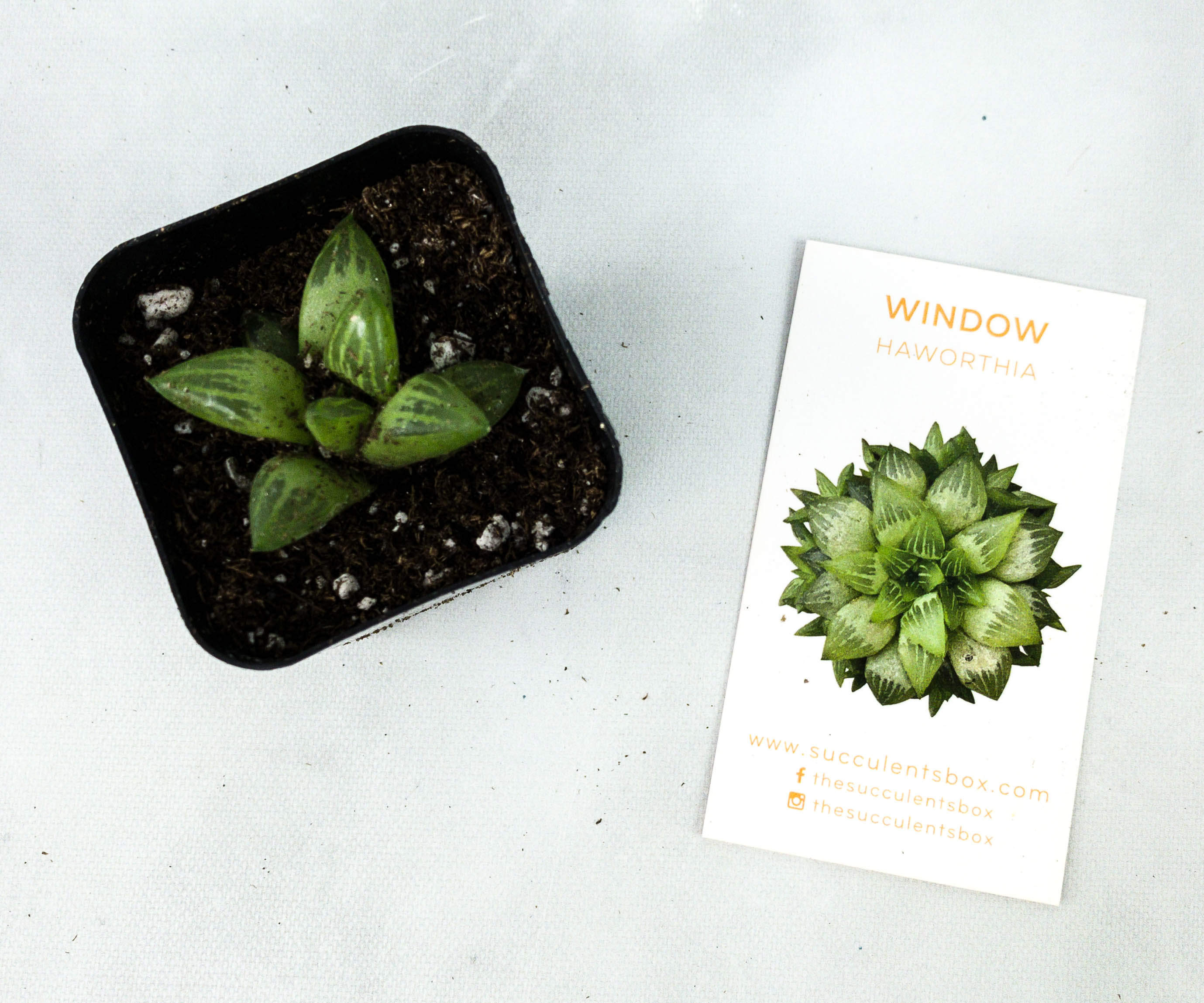 Window – Haworthia. Also known as the Cathedral Window Haworthia, this is a drought-tolerant evergreen succulent. It has pale-green fleshy, bulbous, and tender leaves that has a dark stripe running across them.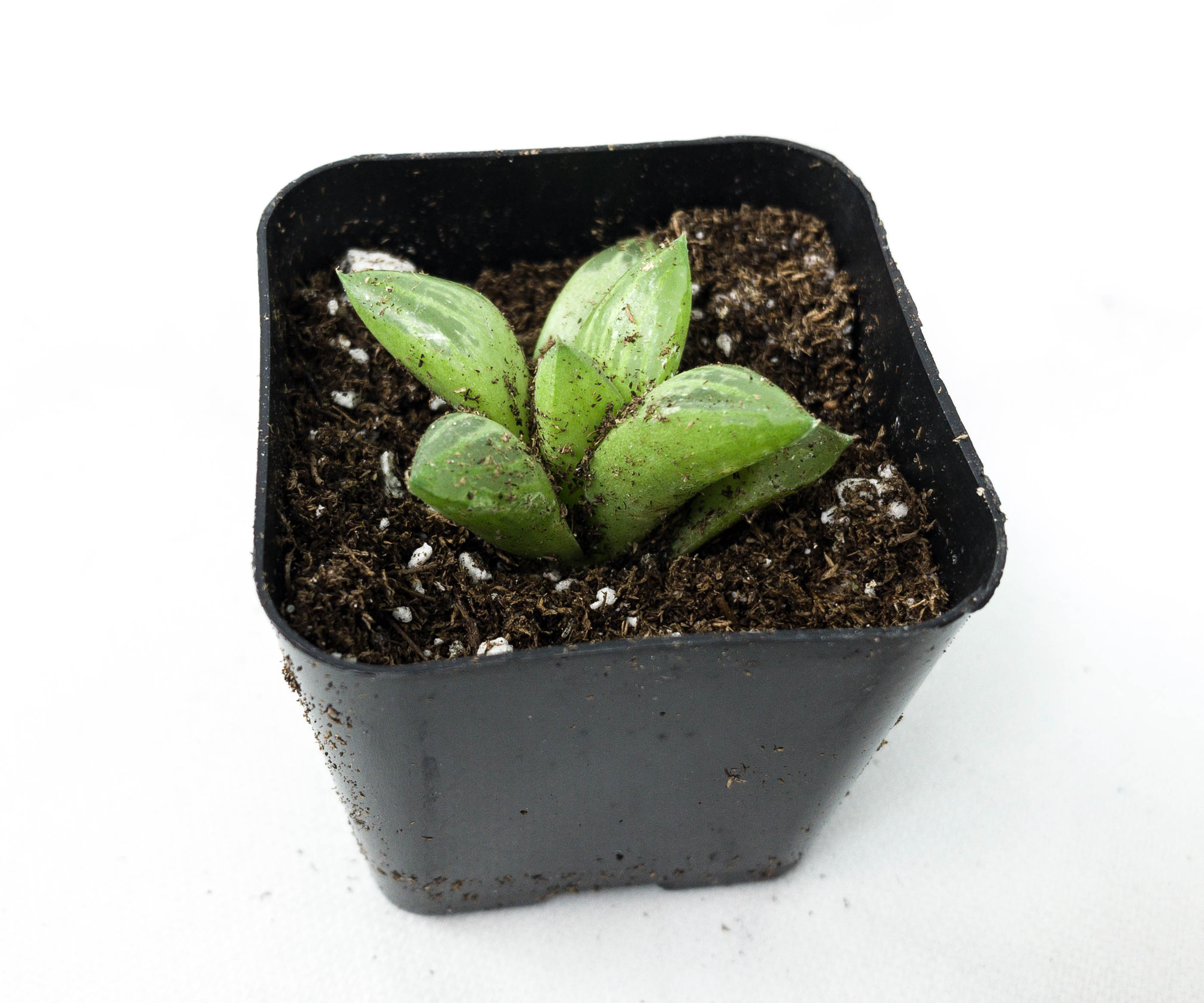 This plant is super easy to care for. Just make sure it has bright, indirect light and don't water the leaves! Also, dry out the soil completely in between waterings and you will be all good.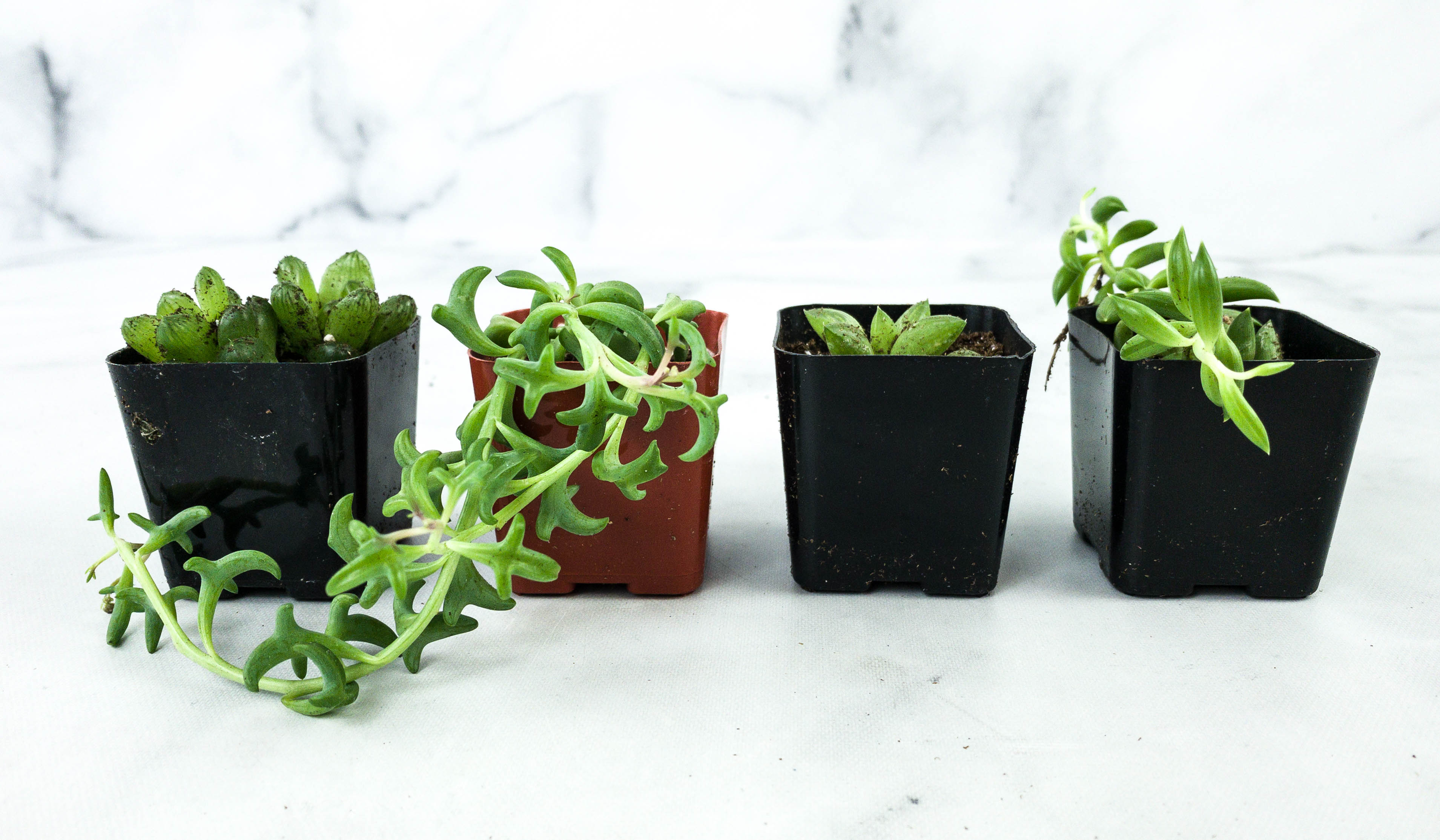 They all look so gorgeous!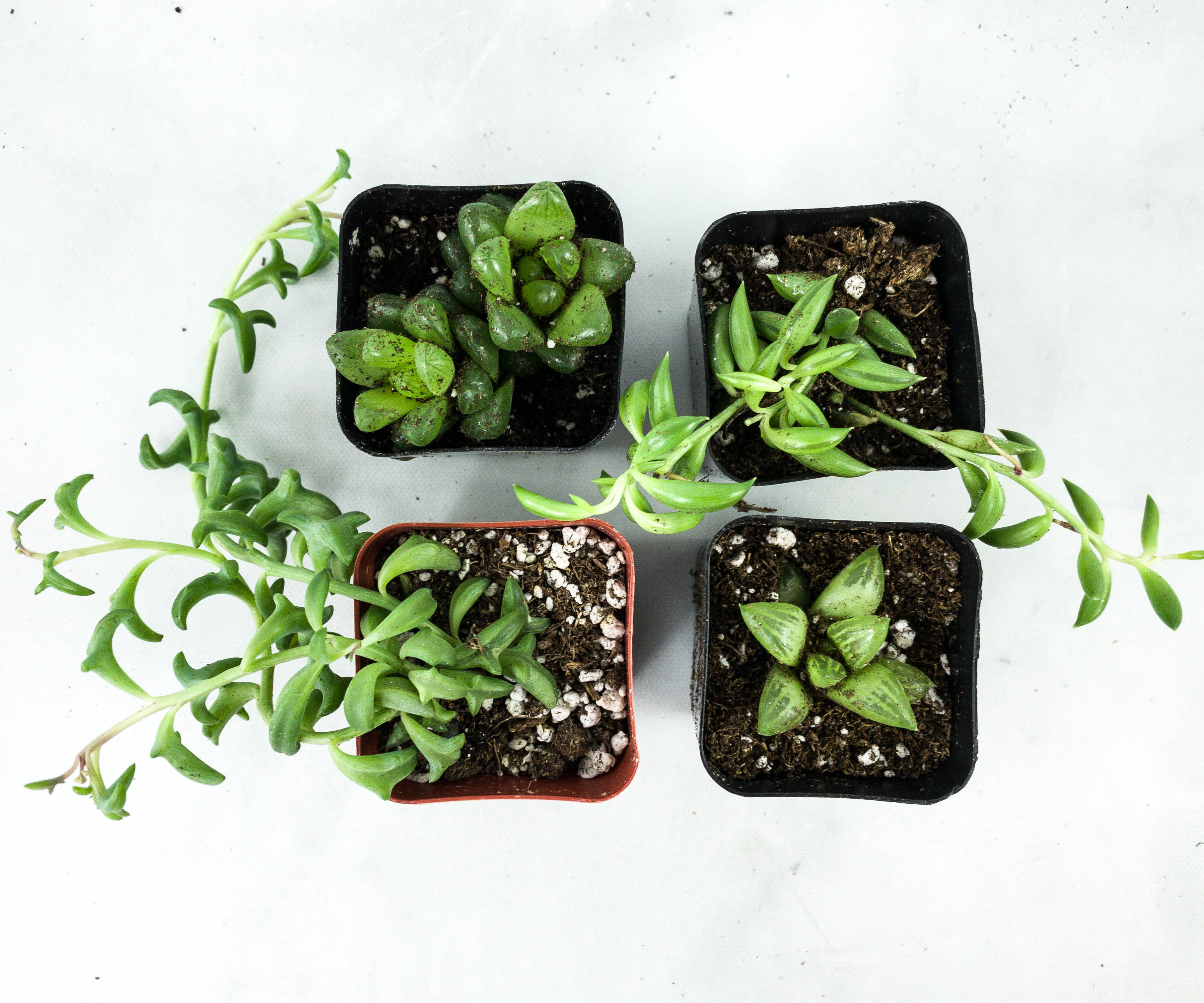 I am planning to put the cascading ones on a bookshelf for added color decoration while the others will be my desk plants!
Succulents Box is a great subscription for people who can't get enough of plants, especially ones that you can easily take care of and display in your home! Everything was well-packed so the plants arrived in great condition. The soil didn't spill and I just had to dust off the leaves a bit to make them ideal for display. My favorite from the November box is the String of Dolphins because they look super cute, but I'm also happy to add the rest of the succulents to my collection! Whether you're giving this box as a gift or keeping it for yourself, this box full of plants is worth it!
What do you think about Succulents Box?