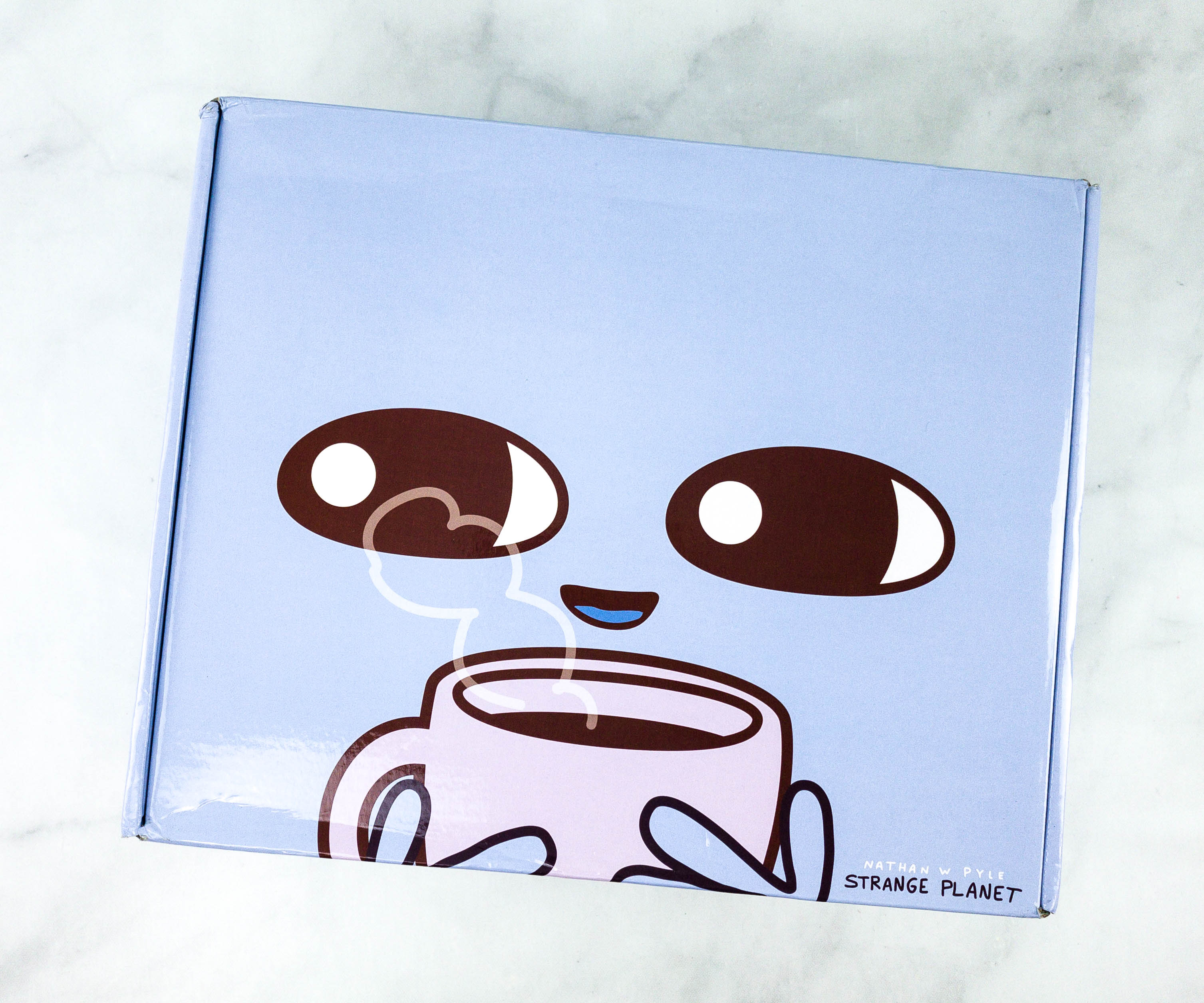 Strange Planet Box is a quarterly subscription box that delivers cool stuff for fans of Strange Planet by Nathan W. Pyle! The box cost starts at $39.99. Each quarter, you will receive out-of-this-world collectibles, apparel, accessories, stationery, homeware, decors, or even exclusive comics. The Strange Planet merch is directly delivered at your door!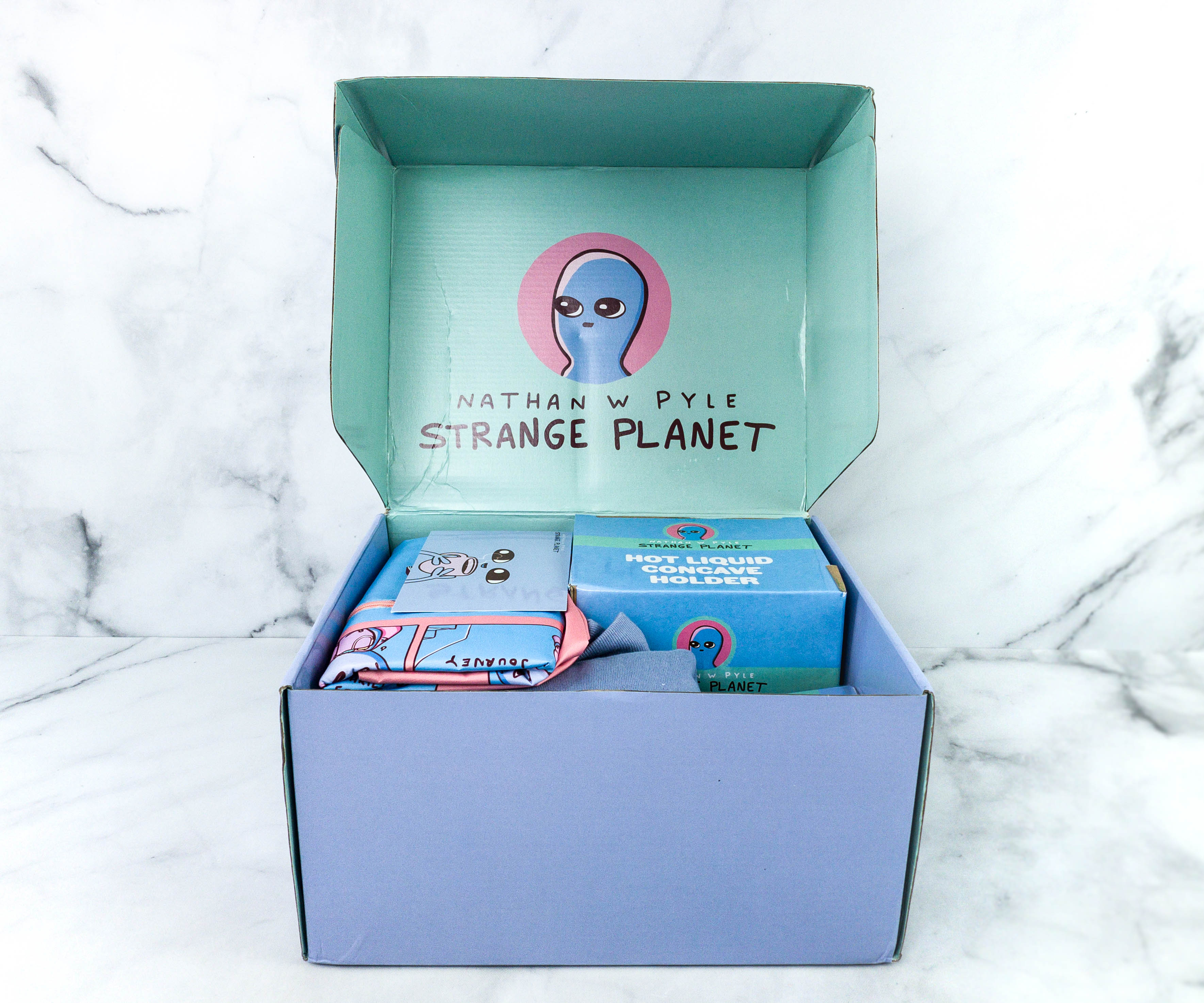 The box that I received got a bit damaged, probably during shipping. Still, everything inside came in great condition.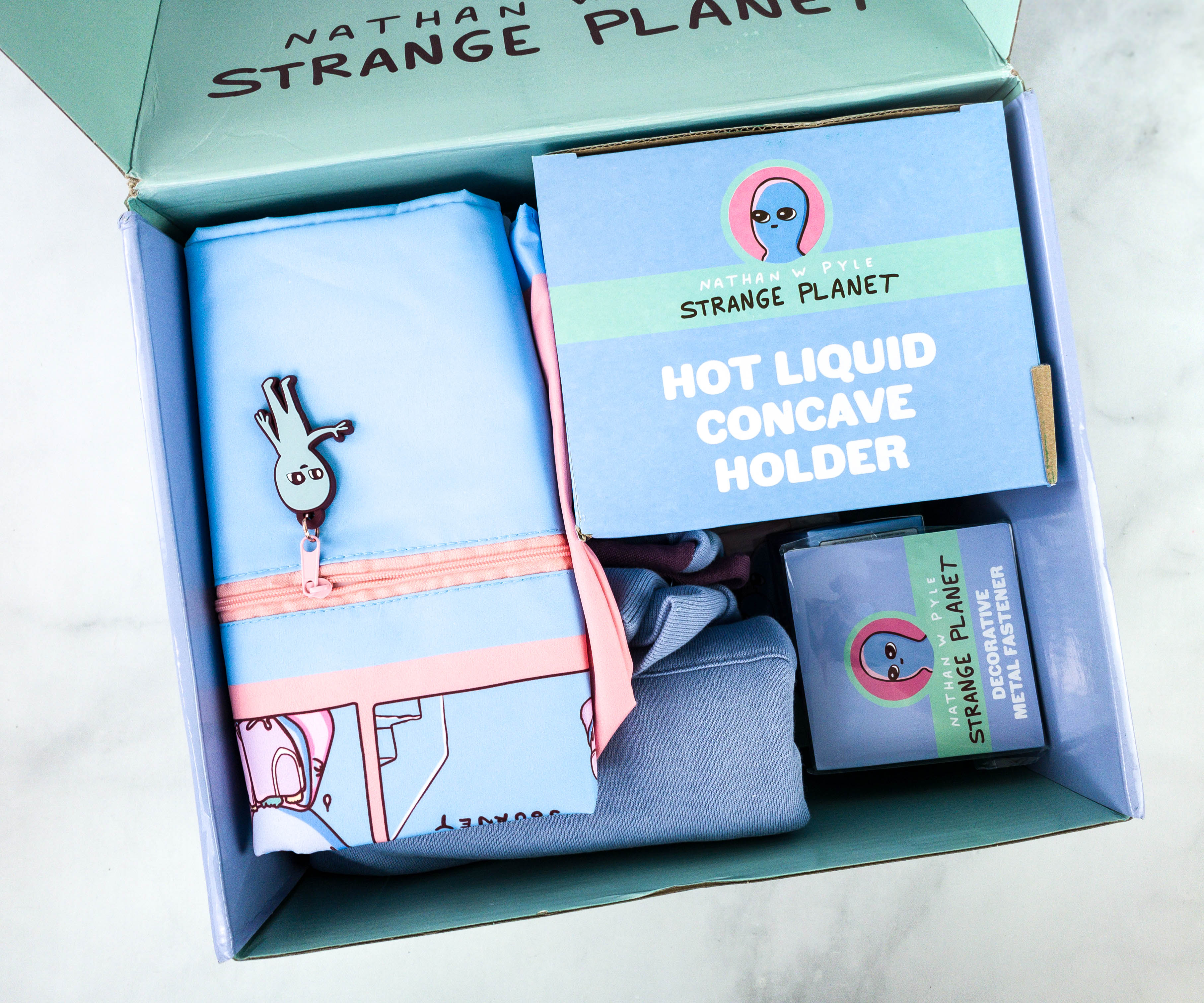 What started as a webcomic is now a book series! Strange Planet features Aliens exploring regular human things and describing them in ways that, well, aliens might. Its quirky humor easily captured the interest of many, including us. The second book, Stranger Planet, was just released this June!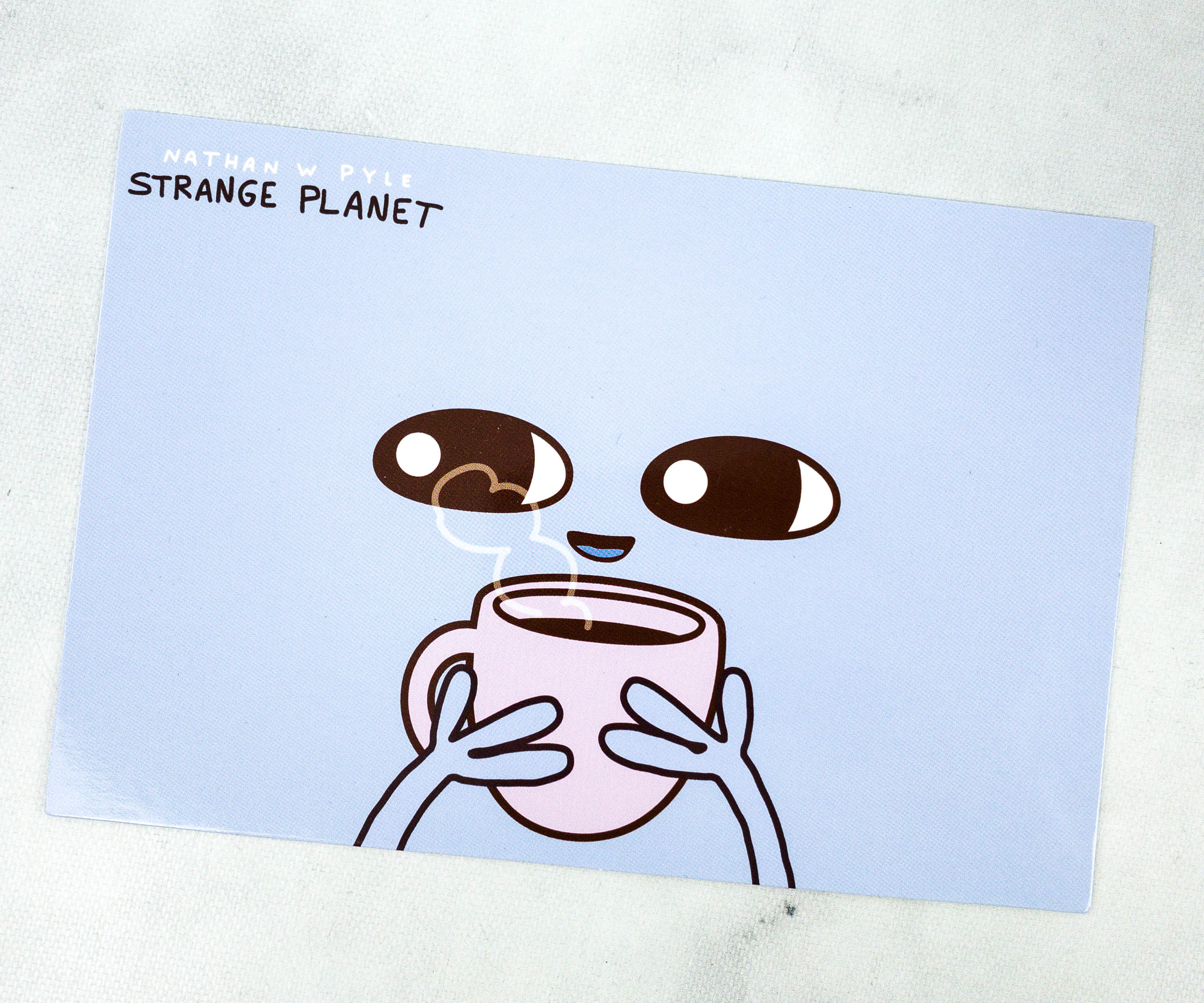 They included an info card which, of course, features an Alien!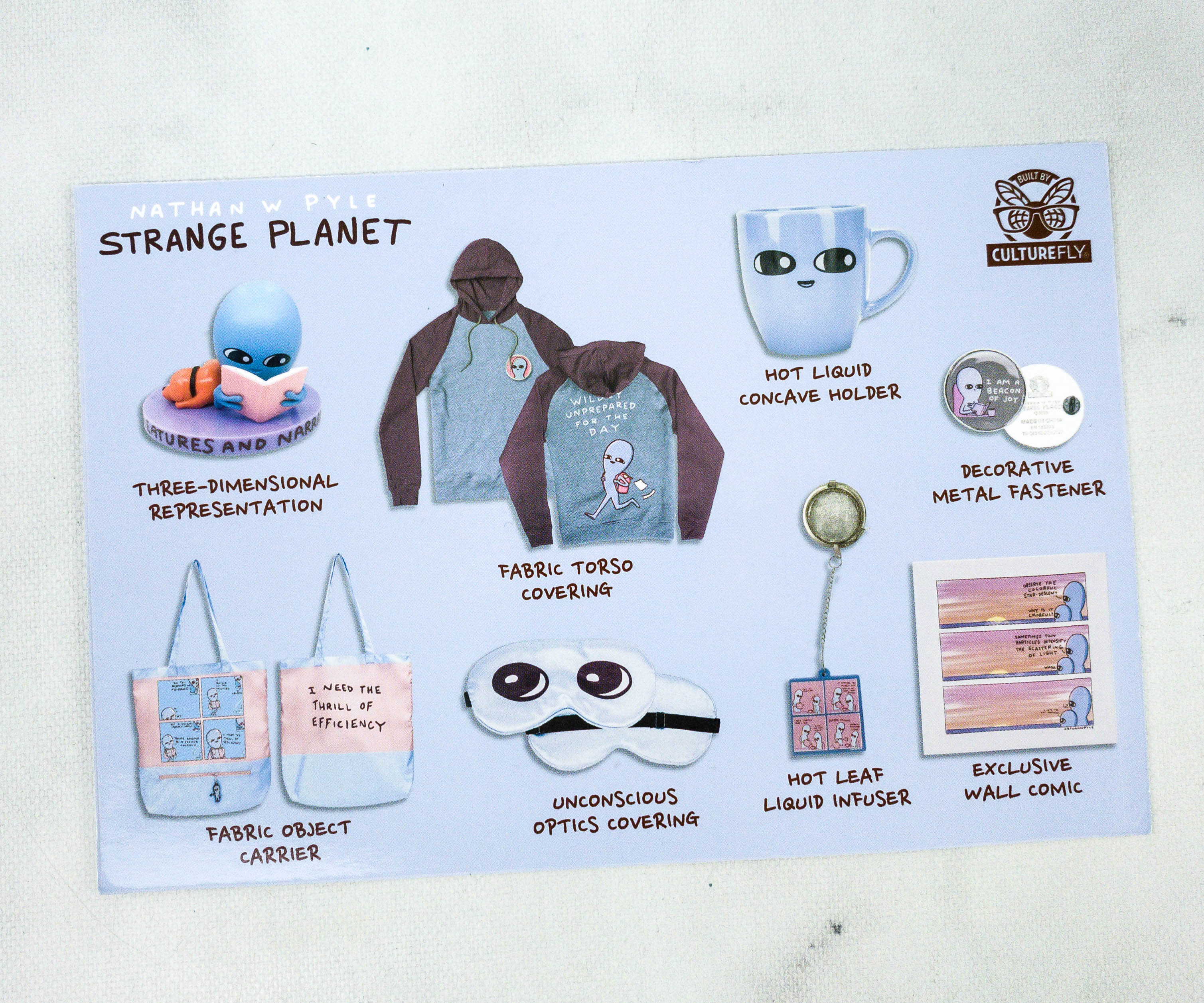 The flip side lists all the items inside the box!
Here are all the licensed Strange Planet merchandise in my box!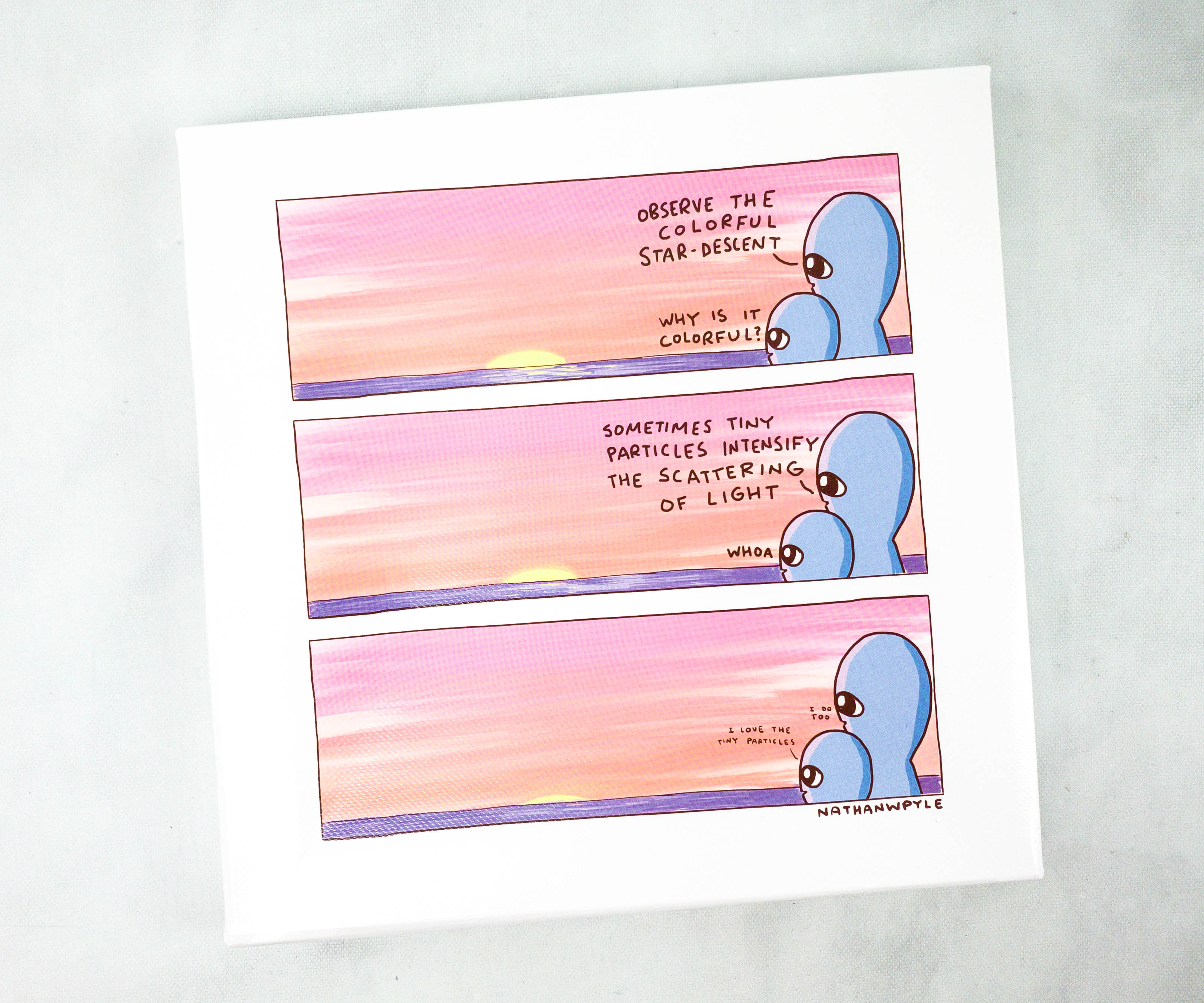 Exclusive Wall Comic. It's a 3-panel comic strip printed in a large white canvas. This strip features a conversation between the two blue aliens who are watching the sunset!
This wall comic is stapled in a lightweight, high-quality, sturdy wood frame. Featured also at the back of the canvas are some information about the maker.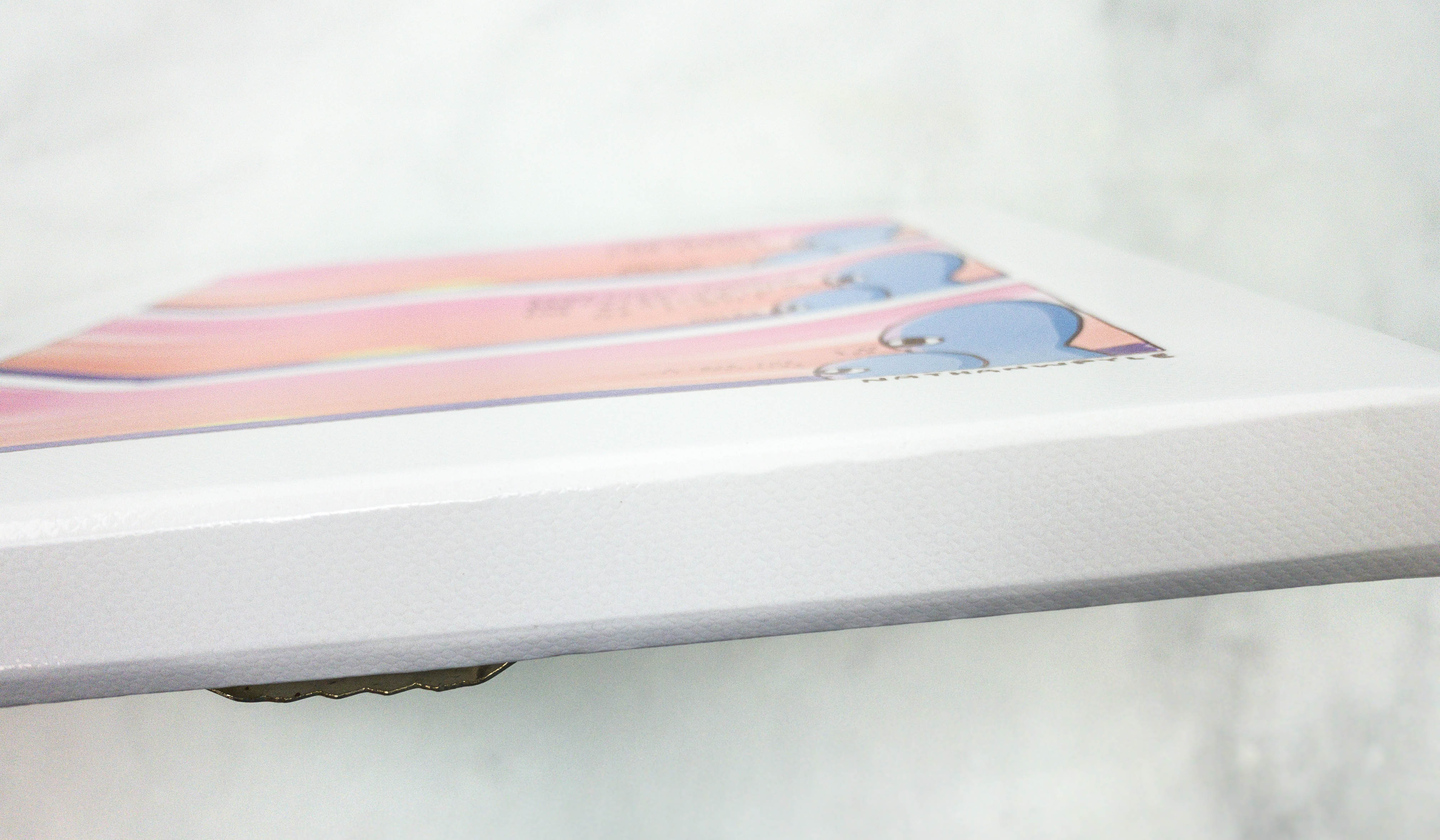 The steel hook was located on the bottom part of the frame, making it hang in an upside down position. This is definitely was a unique way of  designing your wall!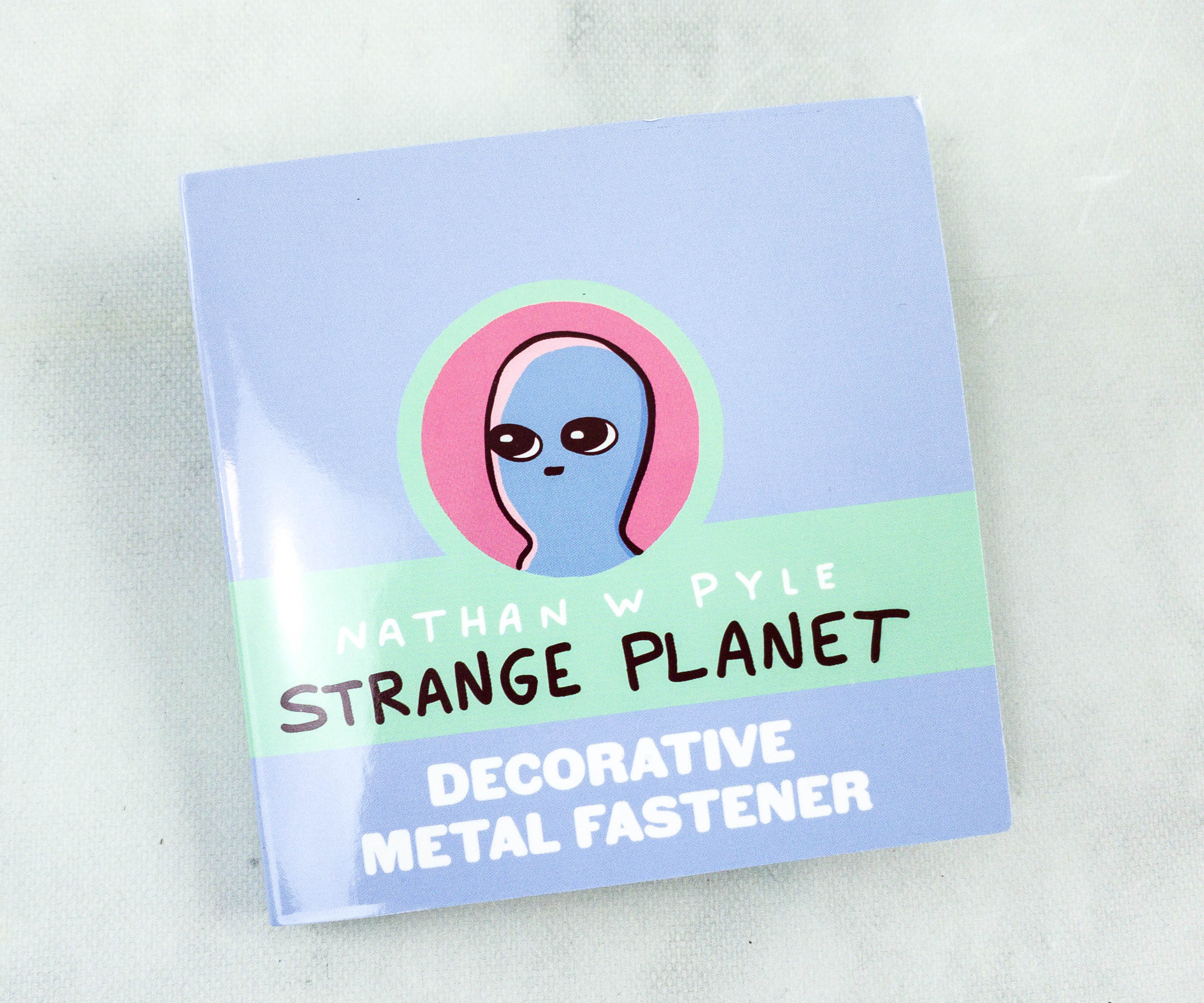 Decorative Metal Fastener  – Button Pin. This quarter's box also includes an exclusive Strange Planet button pin!
This button pin is carefully placed in a custom-made carton container displaying the same design as the button pin itself.
The button pin that features a blue alien reading a book with a cup of coffee on his side, telling himself "I am a beacon of joy!"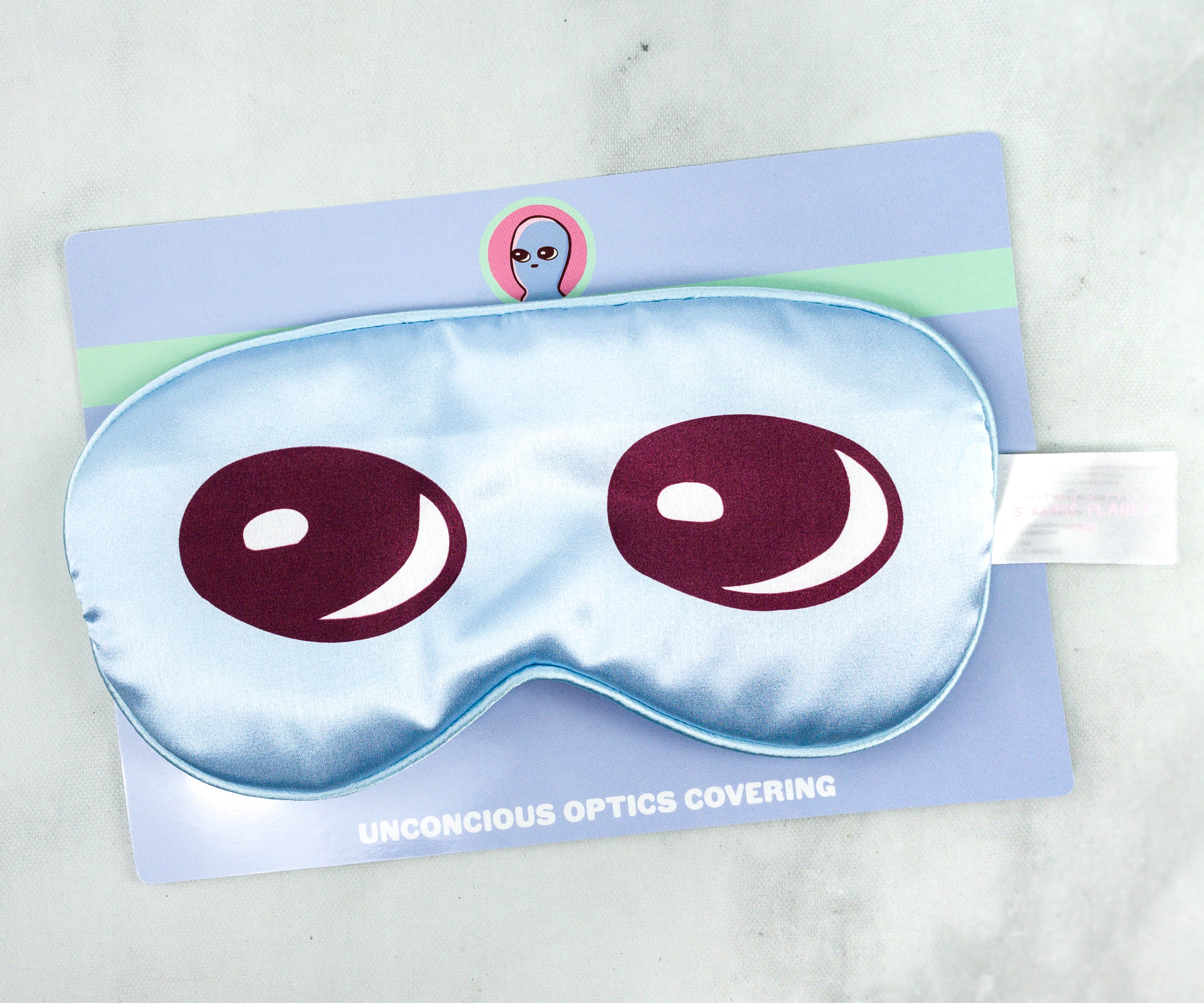 Unconscious Optics Covering – Sleep Mask. This gorgeous sleep mask is made from a glossy silky fabric with a light blue base color and unique design.
It comes with an adjustable, elastic band that helps keeps the mask in place.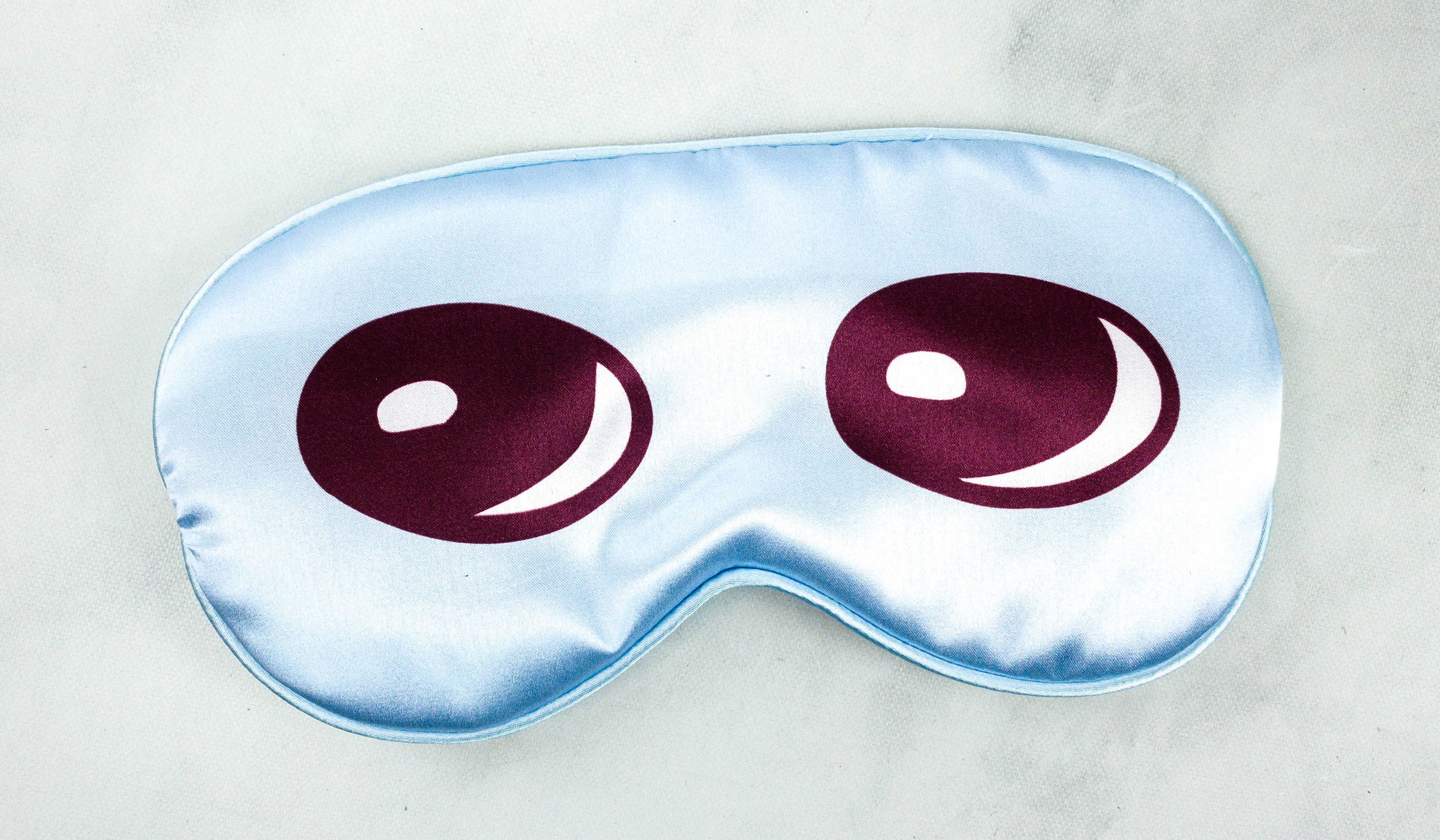 This mask also features a pair of widely-opened eyes that looks pretty much the same as those of the blue beings!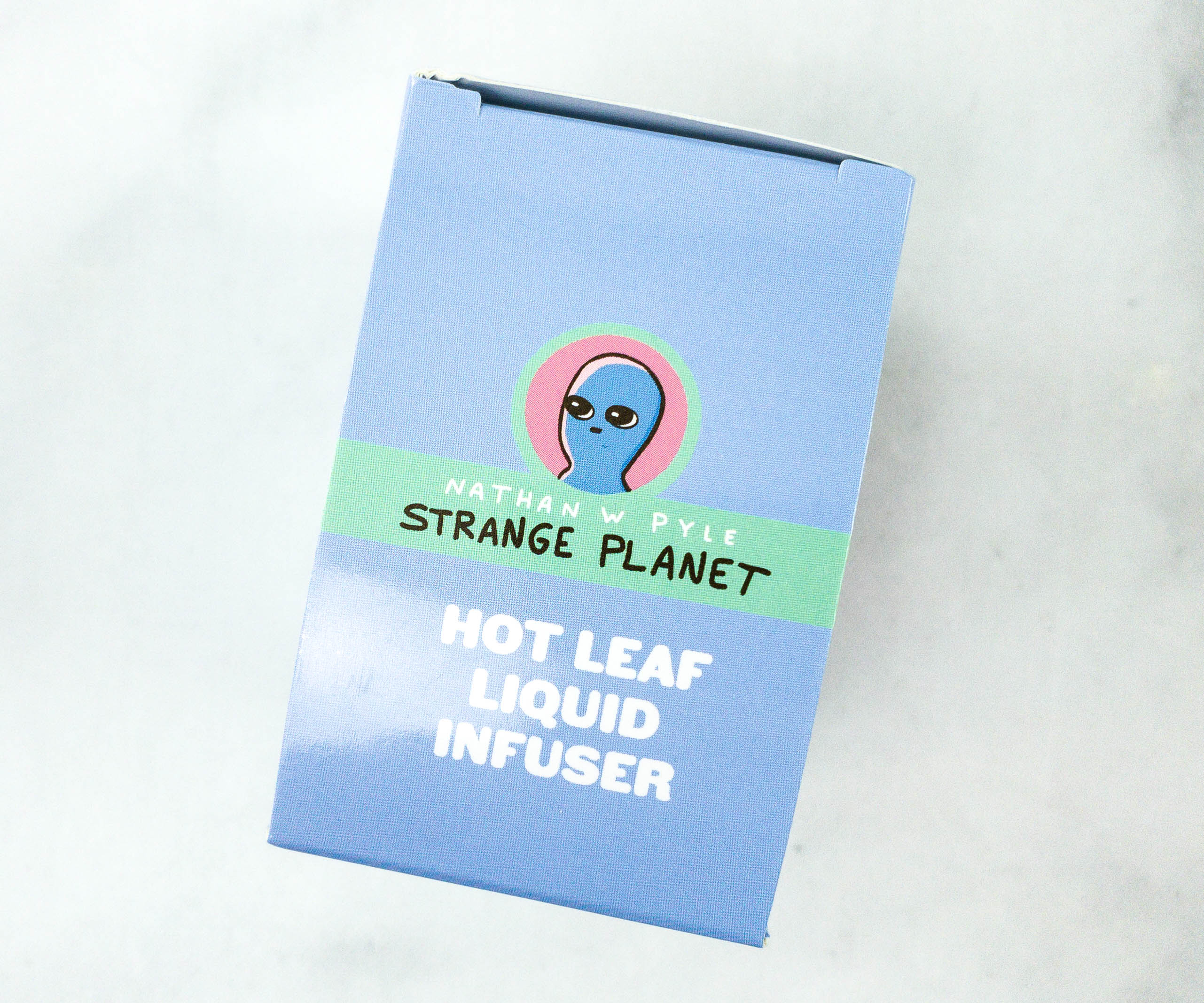 Hot Leaf Liquid Infuser – Tea Infuser. Colder days call for a hot drink like tea or "hot leaf" as the blue aliens would call it!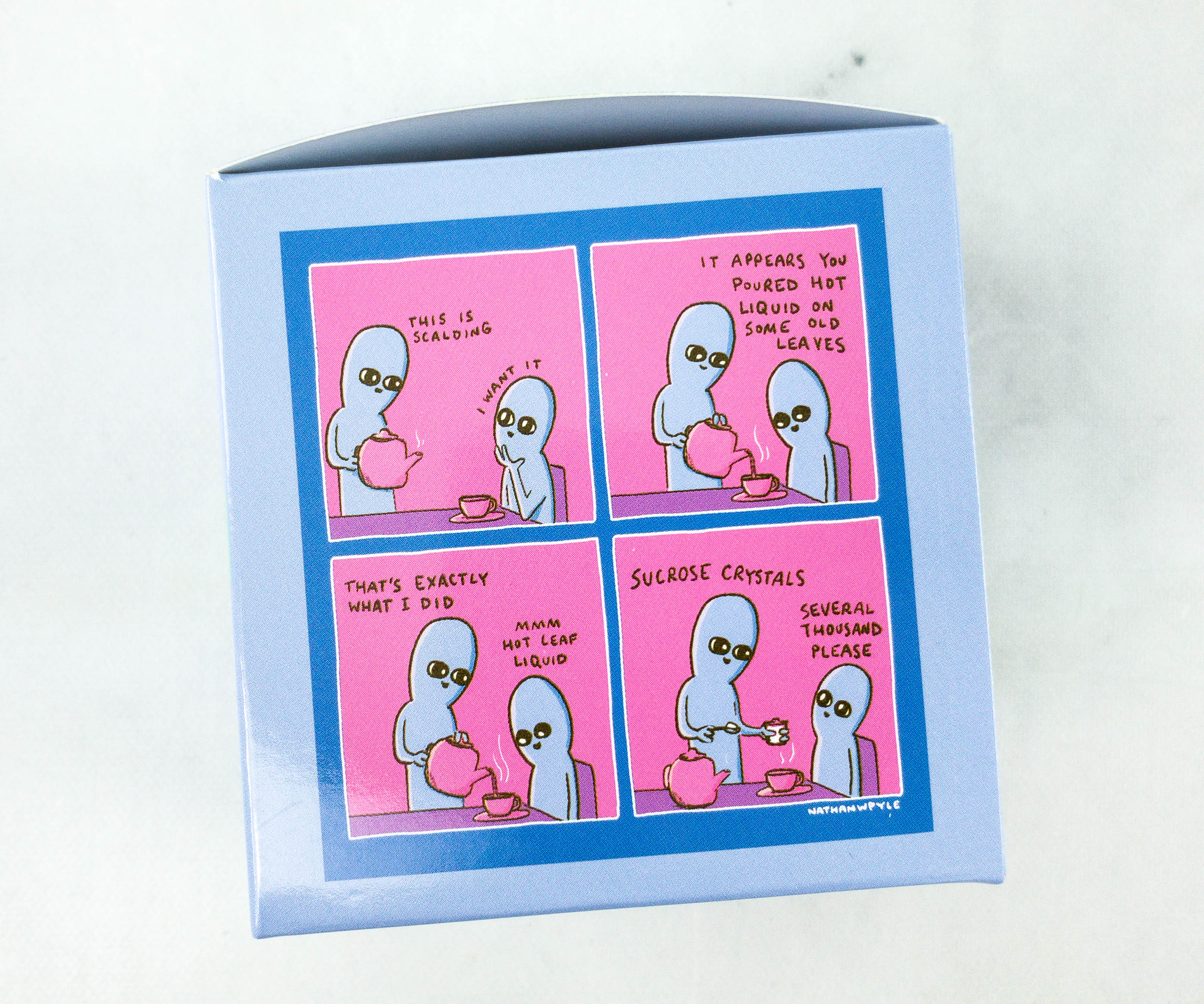 This infuser came in its own box packaging, and on this part of the box is a 4-panel comic strip that features their conversation about the hot liquid leaf.
The kit includes a mesh ball type of tea infuser made from high-quality stainless steel material. This infuser also comes with a stainless steel chain and a  comic strip charm made from rubber.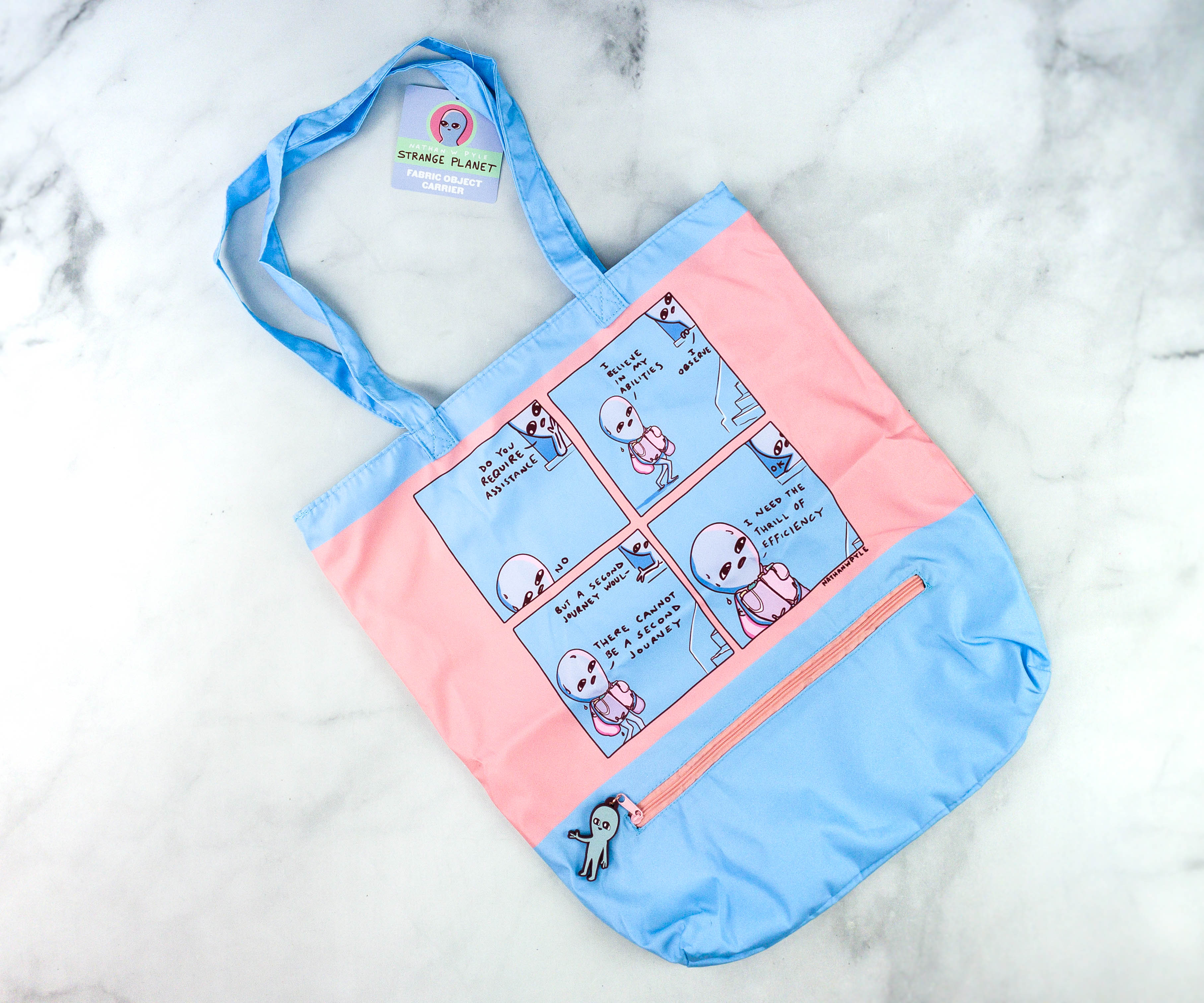 Fabric Object Carrier – Tote Bag. It's a cute tote bag made from soft and lightweight fabric. I love the choice of colors which includes light blue and peach.
Printed in front of the tote bag is a comic strip design that features a conversation between two aliens about carrying the shopping bags efficiently and not going for a second journey.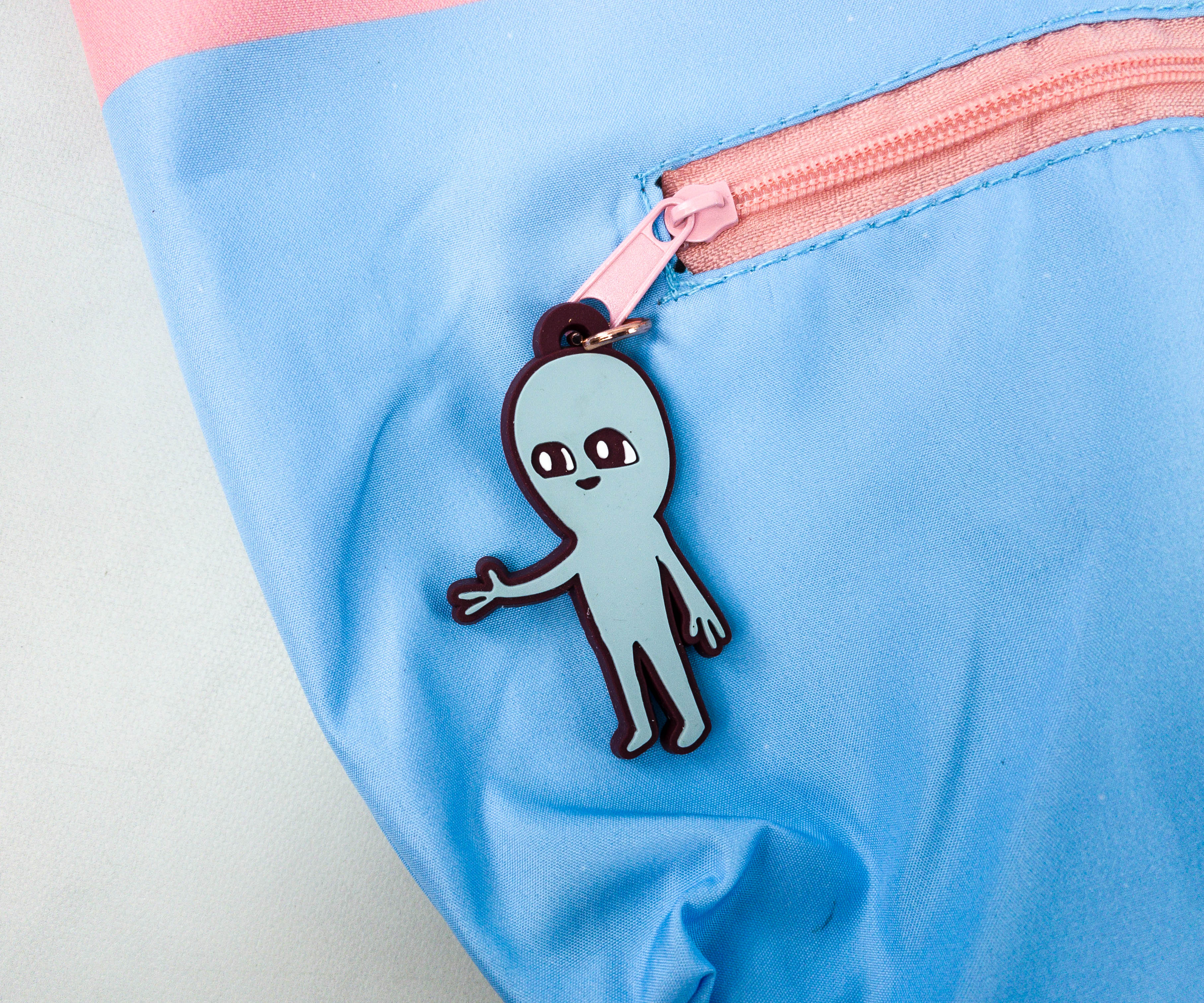 This tote bag also comes with a zipper pocket, and featured on the zipper's slider is a flexible alien charm made from rubber.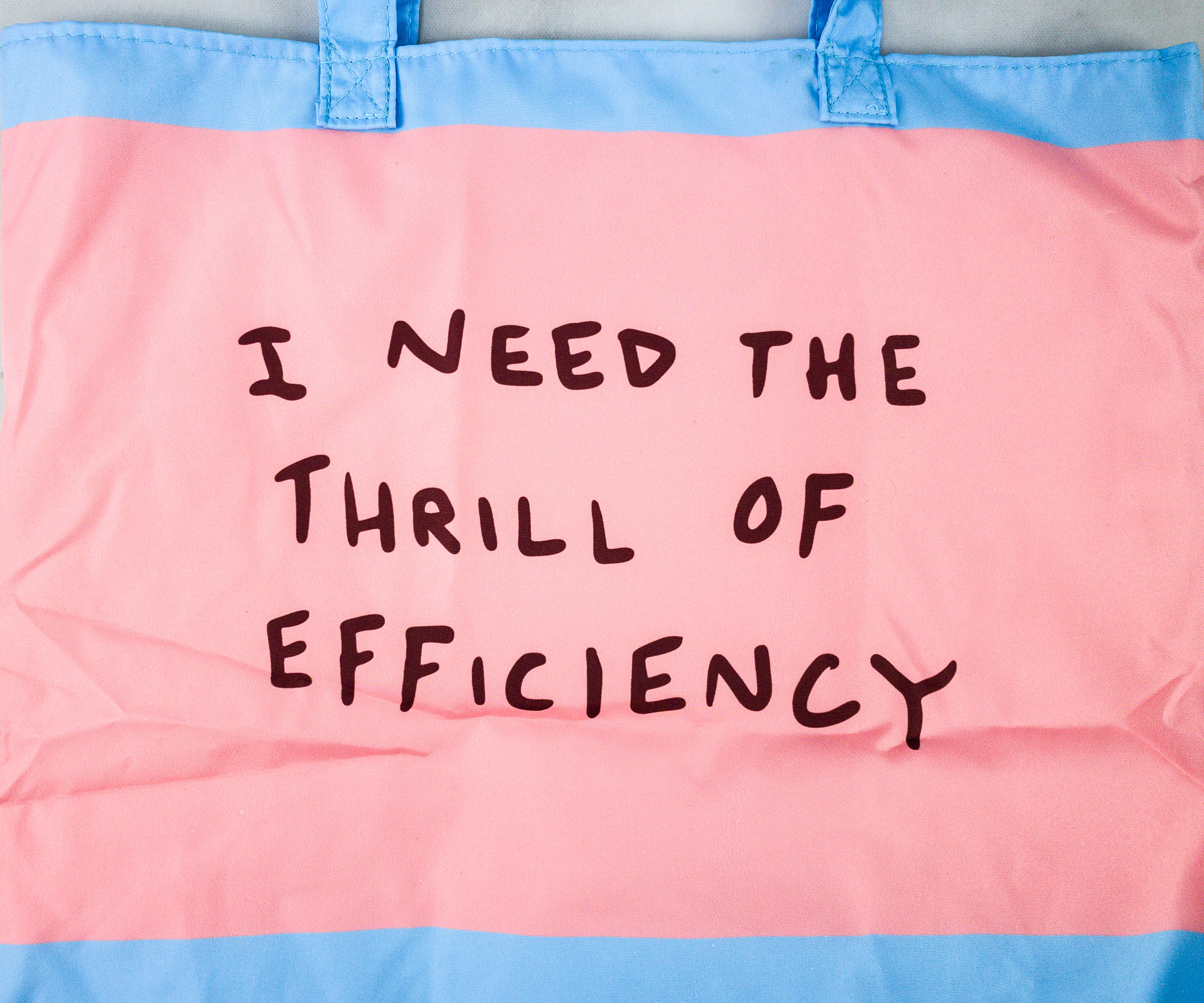 Printed on this side of the bag is the last statement of the alien carrying the shopping bag.
I need the thrill of efficiency
Hot Liquid Concave Holder – Mug. The next "strange" item I received is a hot liquid concave holder also known as the mug.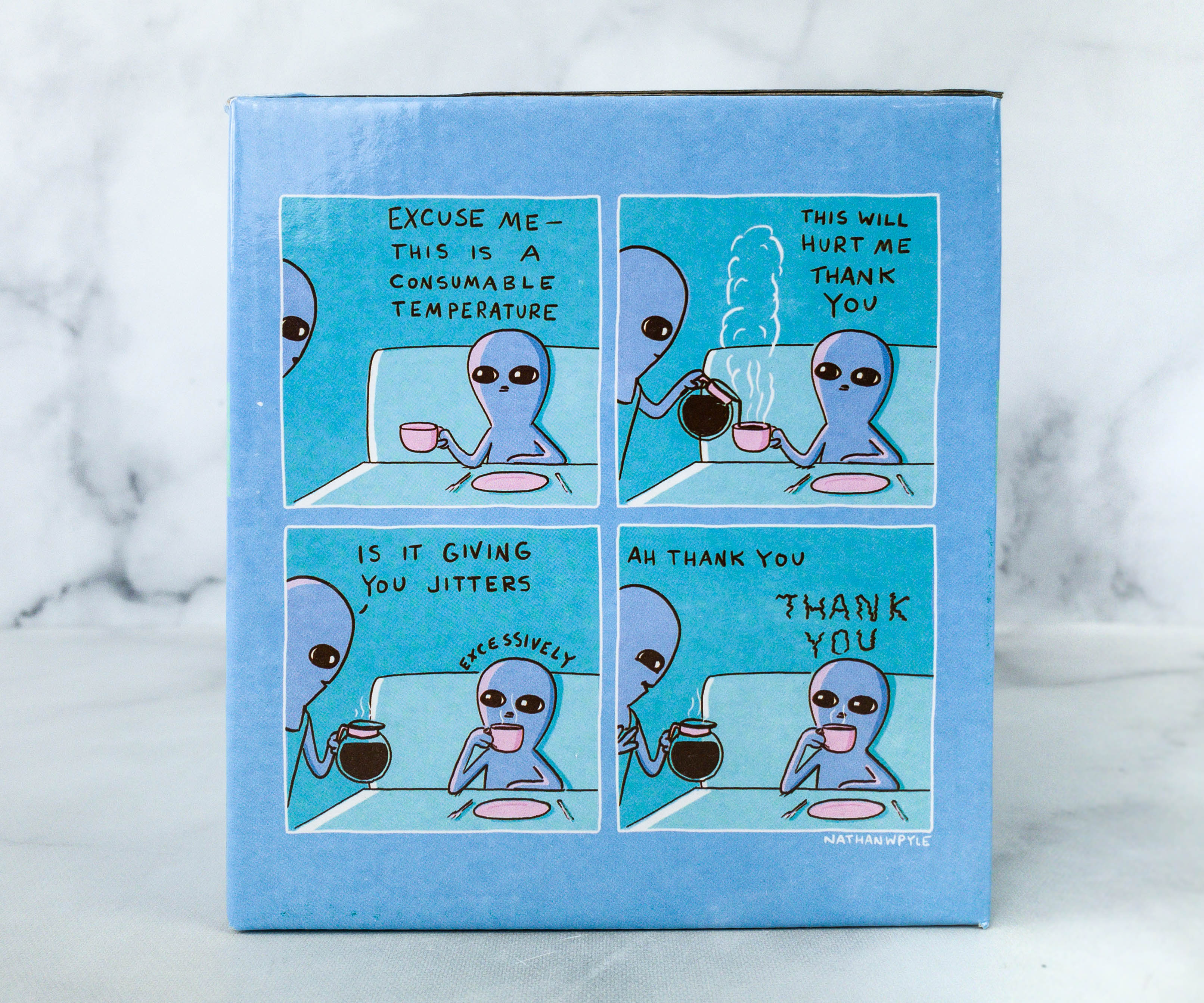 Featured on this part of the box is a 4-strip comic of an alien asking for a cup of hot coffee.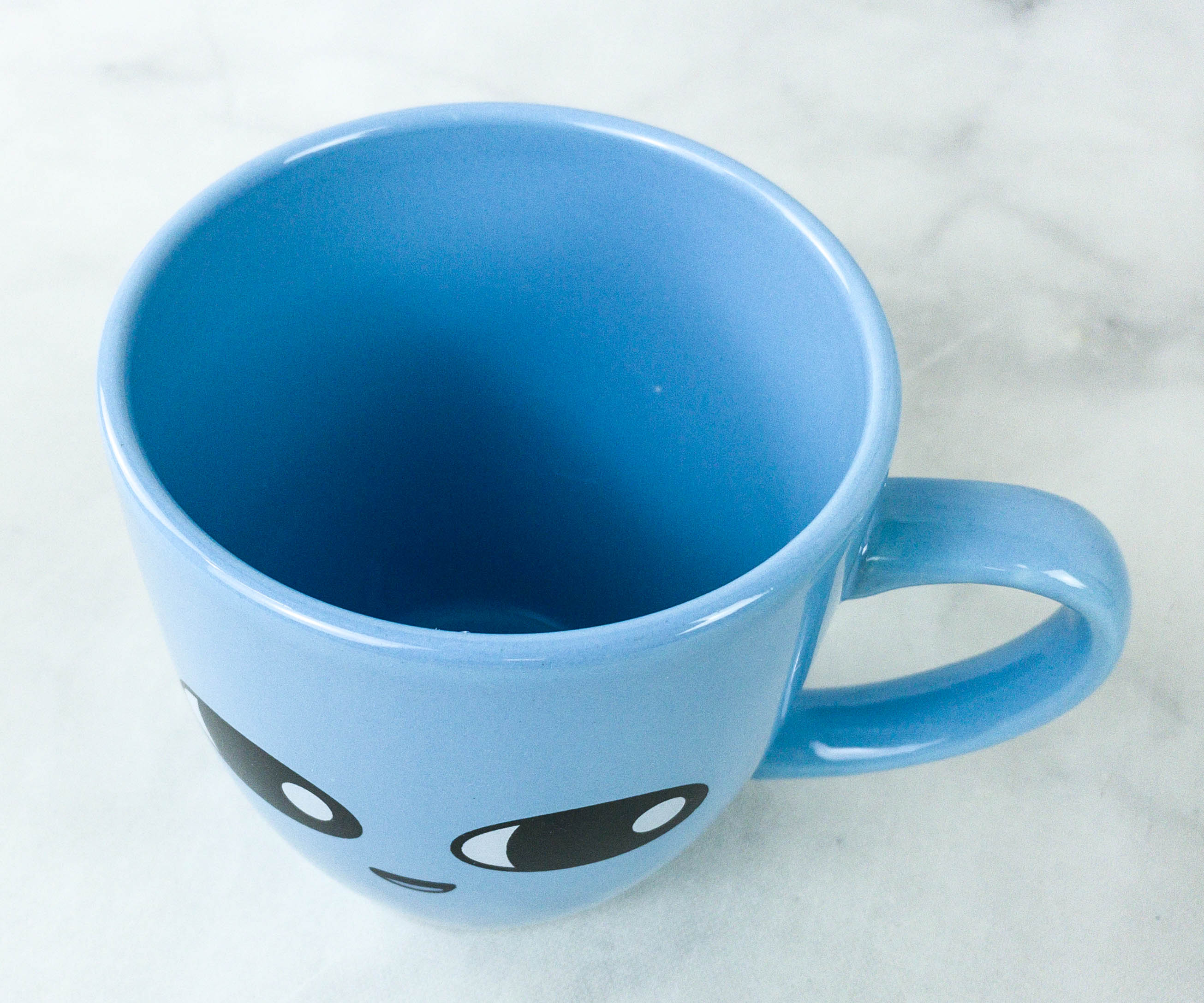 Inside the box is a light blue-colored mug, designed to be used for any kind of hot beverage.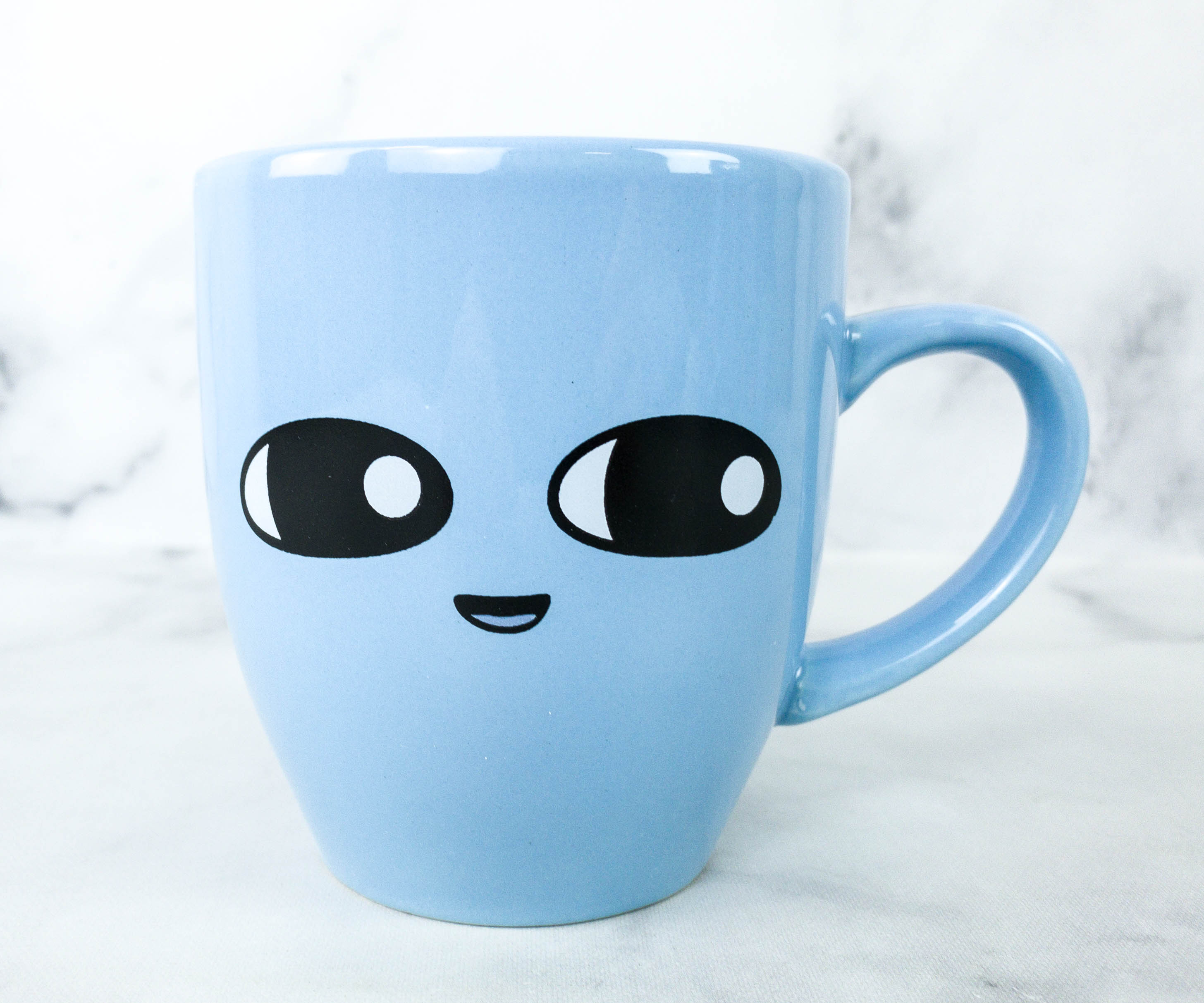 It also features the face of the Strange Planet alien!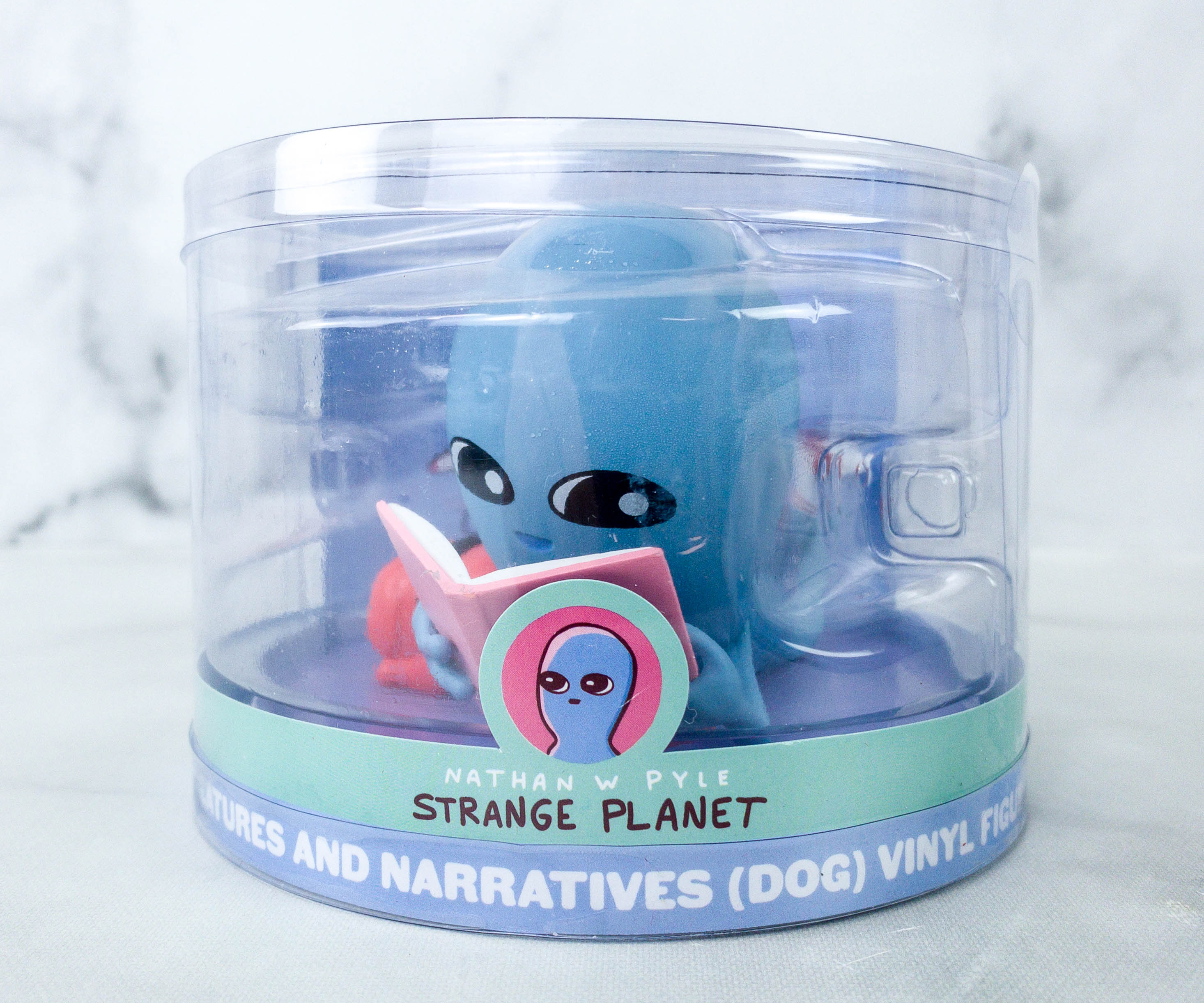 Three-Dimensional Representation – Vinyl Figure.  If you are an avid collector of vinyl figures, this exclusive three-dimensional alien figure is for you.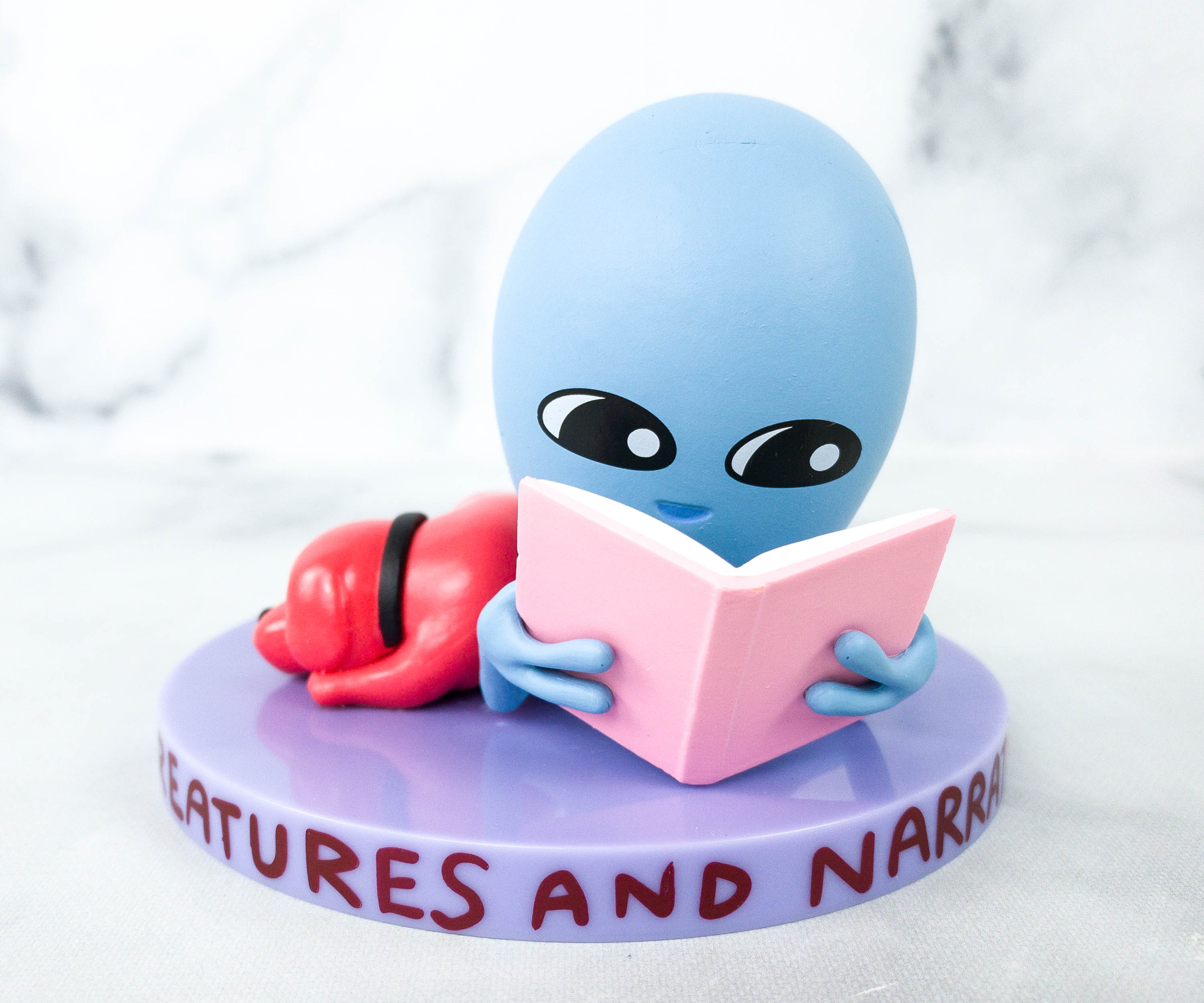 In this figure, the alien is reading a book beside his sleeping dog.
If you look a bit closer, you can see that this is not your ordinary type of pet dog. It's a 3-eyed dog with shiny red color. This one definitely makes a great addition to my figurine collection!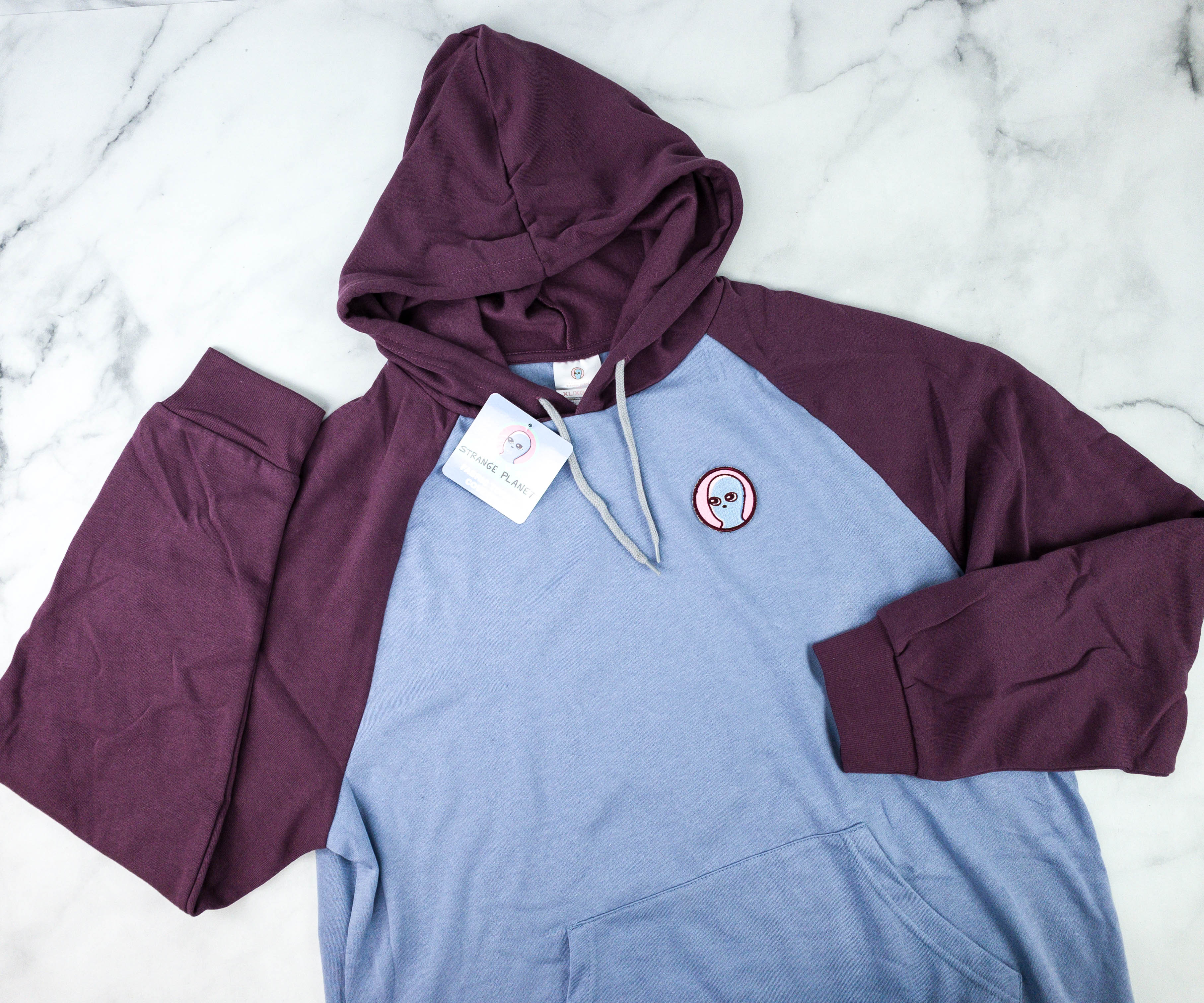 Fabric Torso Covering – Hoodie. To keep me warm, stylish, and trendy, they sent this thick yet soft and comfy hoodie. It's made with high-quality cotton and polyester fabric, and it also features a light blue base color with purple sleeves and hood.
Embroidered on the upper left part of the jacket is the Strange Planet's emblem!
This jacket features a kangaroo-type front pocket. It also comes with ribbed cuffs and hem.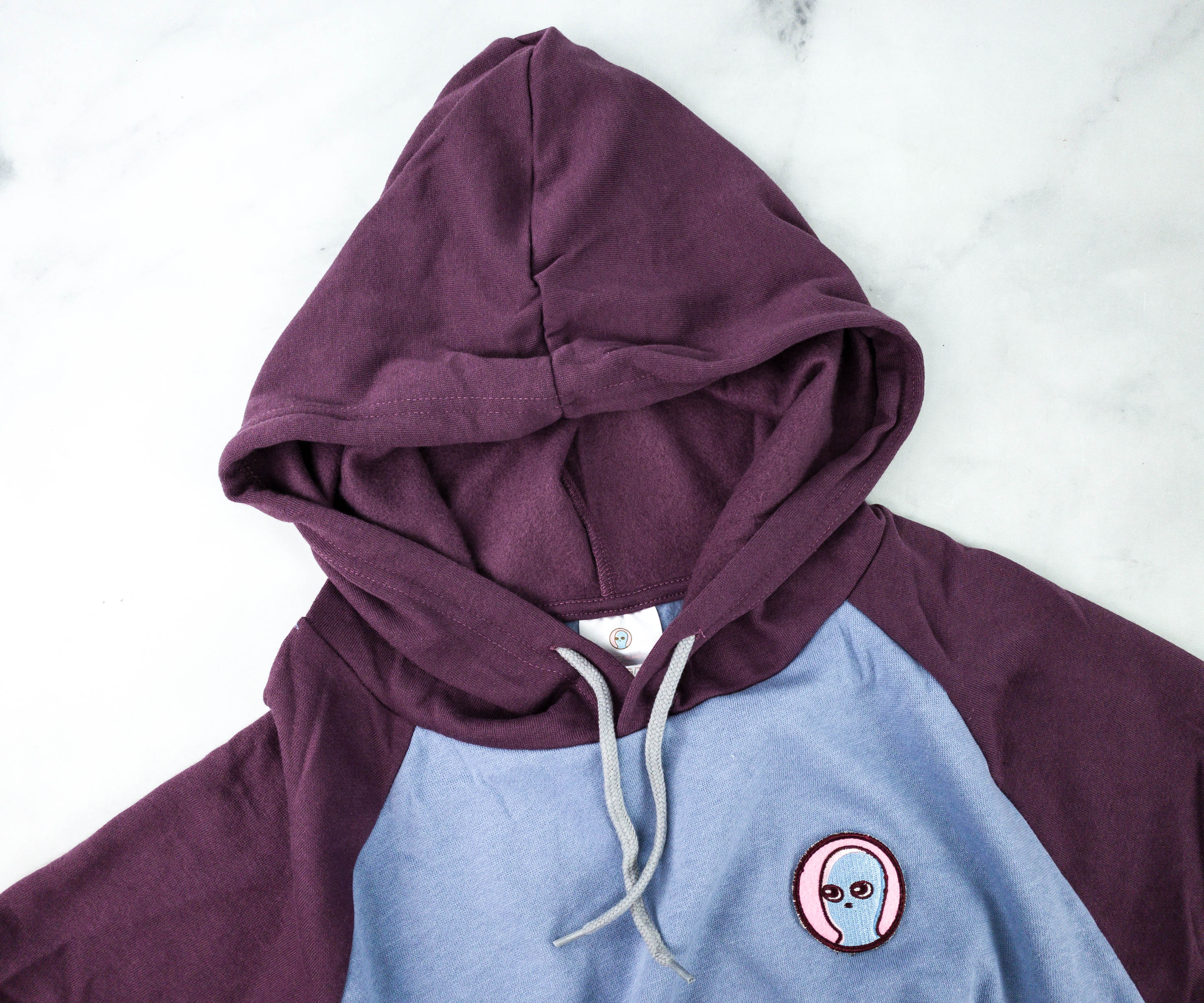 It also comes with an adjustable drawstring hoodie!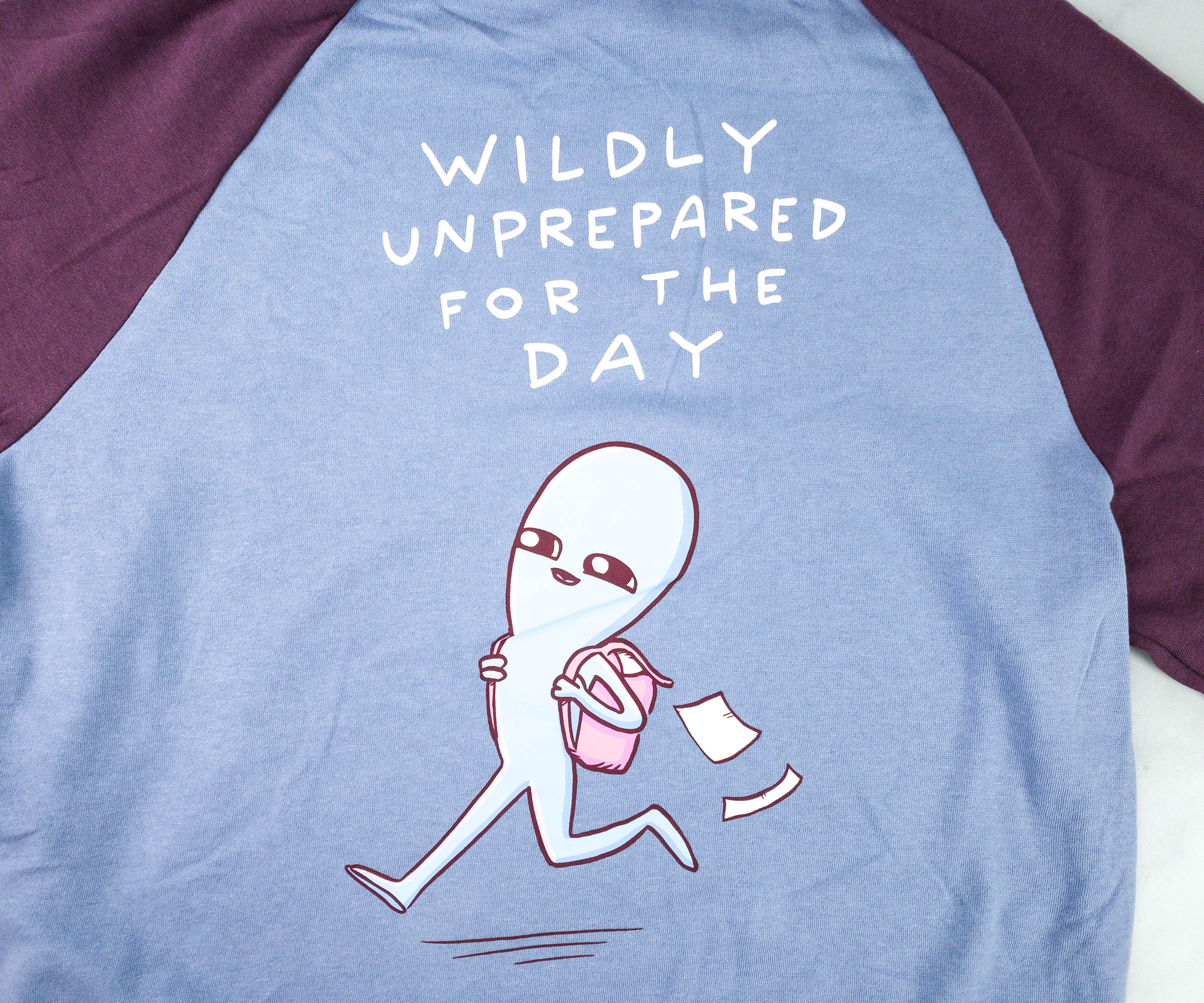 Printed on the back of the hoodie is an illustration of a happy alien and its running with a bag on its back! There's also a text that says "WILDLY UNPREPARED FOR THE DAY".
This quarter's Strange Planet box was totally awesome! It's once again filled with high-quality and exclusive merchandise based on the popular quirky comic! Most of them are perfect for everyday use like the mug, tote bag, and tea infuser. I also love the hoodie, which is a perfect piece to wear on a lazy day to keep me cozy, plus the vinyl figurine that fits my collection. For all new Strange Planet fans, this subscription is one of the best ways to grab unique merch that is at par with the wittiness of the comic!
What do you think of the Strange Planet Box?