Stitch Fix Men is a personal styling service customized to your fit, lifestyle & spending preferences. Just like Stitch Fix for women, your stylist will send you 5 pieces based on your profile for you to try on at home. You only keep what you love, and you never have to set foot in a mall! There are no coupons for Stitch Fix, but if you love everything in your fix, you save 25% when you keep the whole fix (read below for details)!
The box is secured by a Stitch Fix tape.
There are slight dents in the box, but everything inside is in great condition.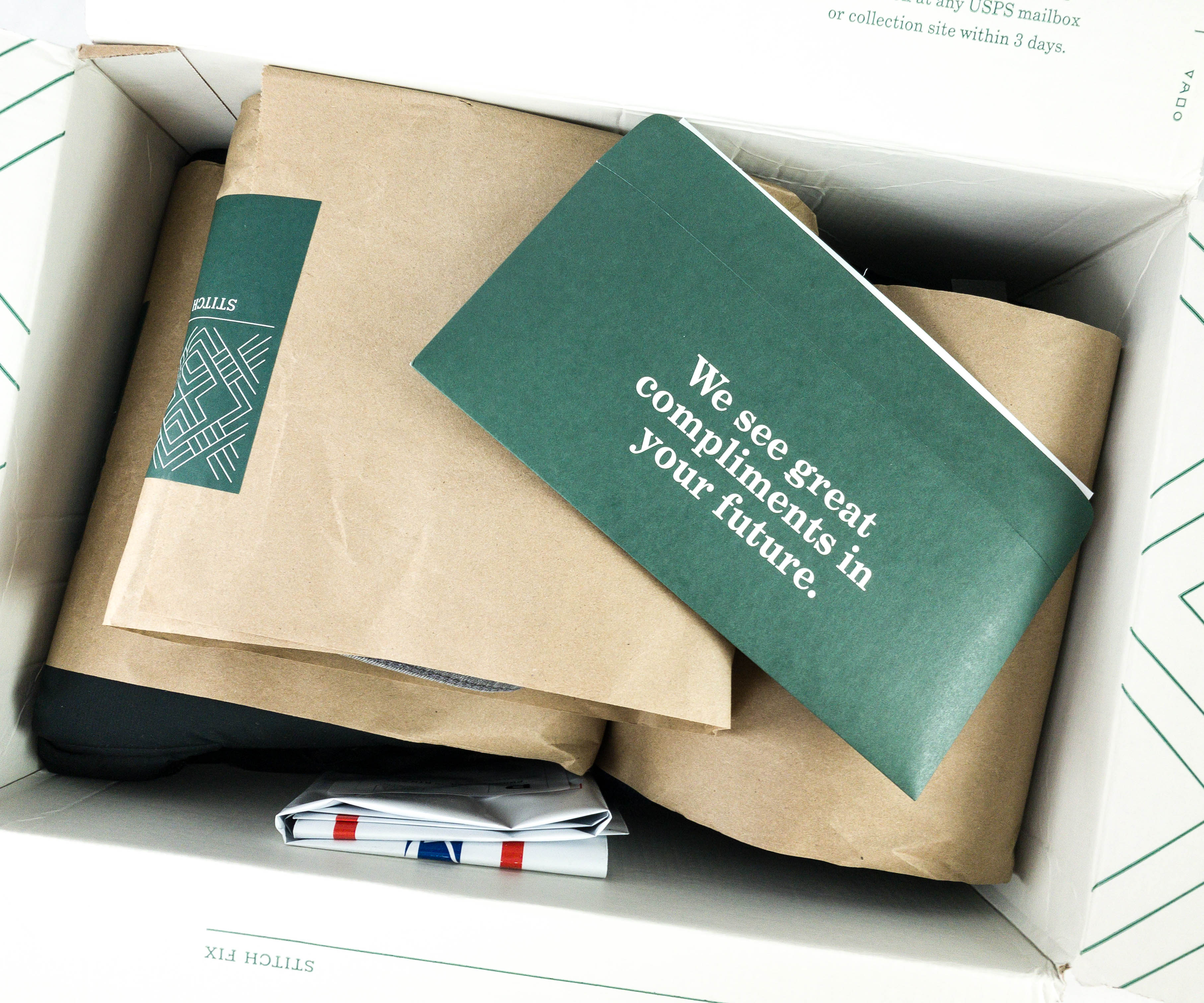 All the fix comes neatly bundled inside the box.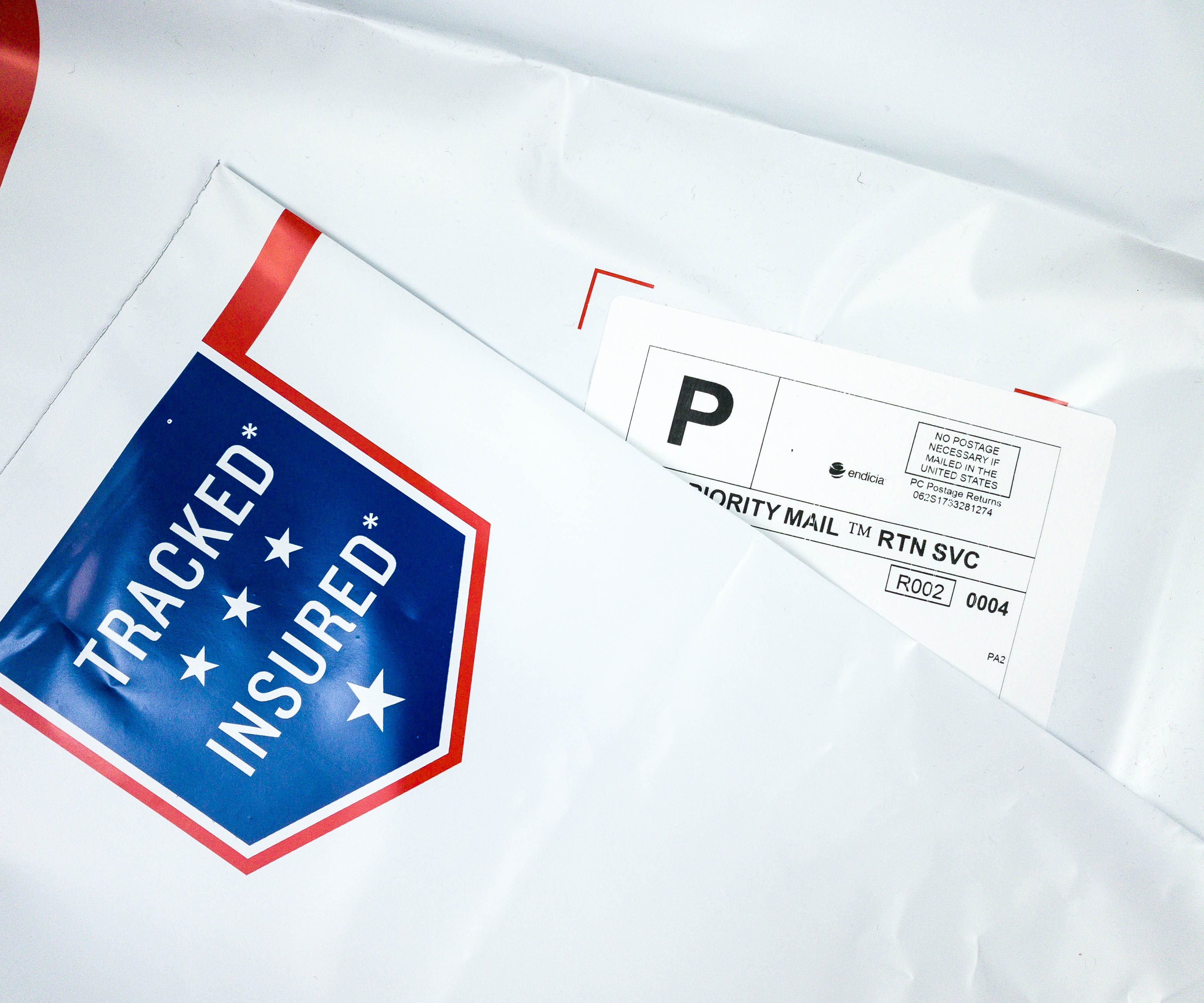 There's a return pouch inside the box as well.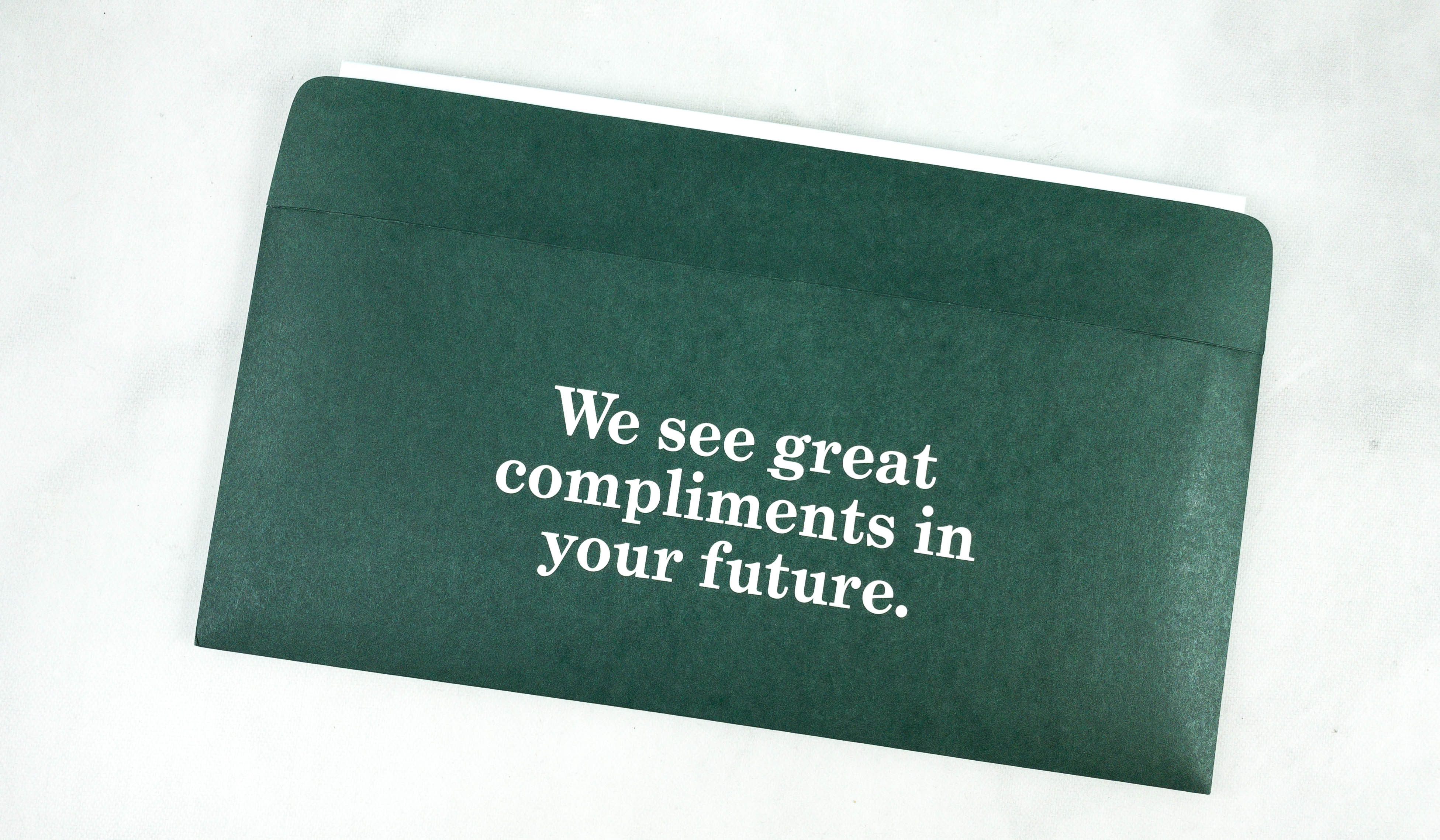 Here's a green envelope from the Stitch Fix team.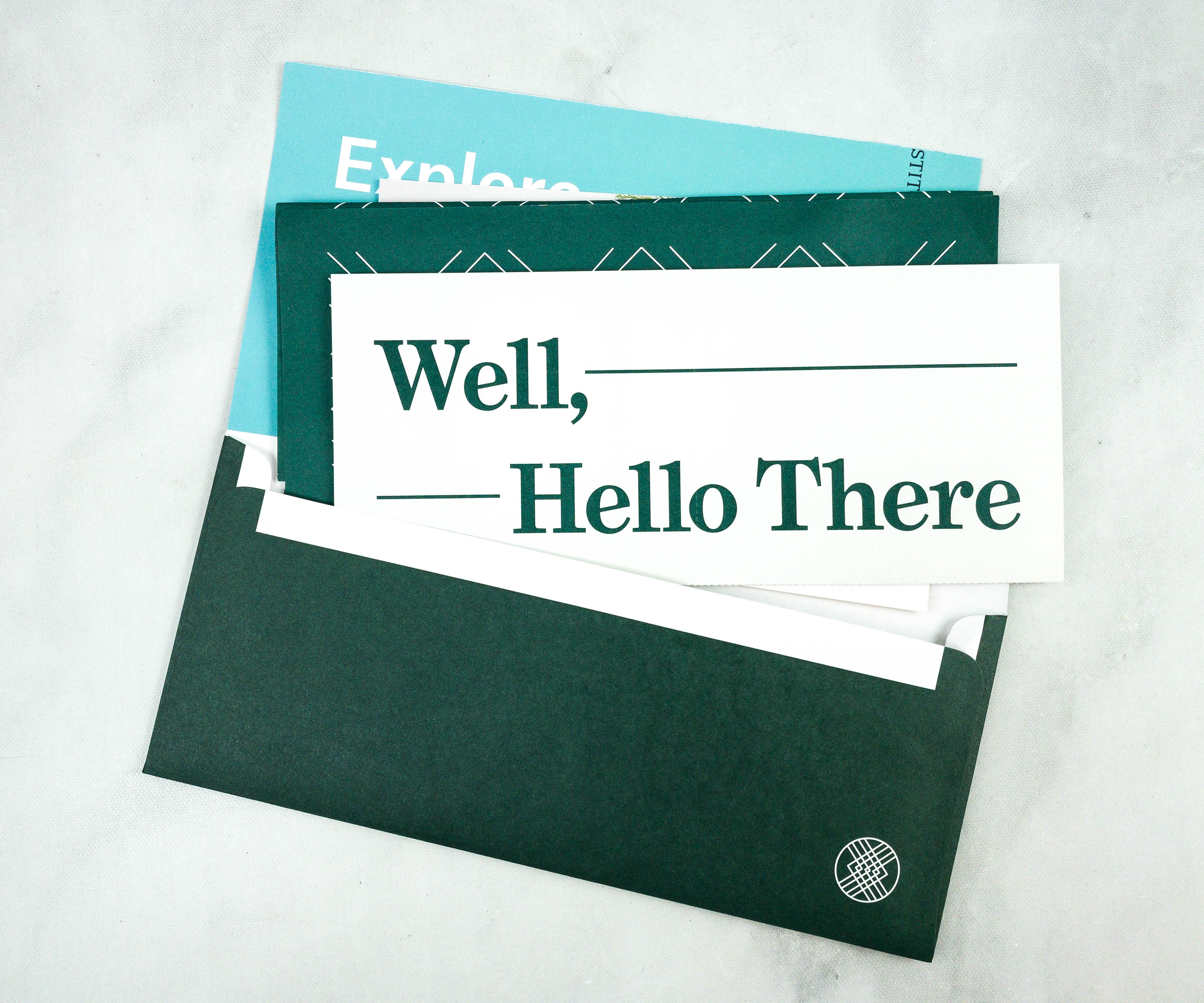 It contains information sheets and styling cards.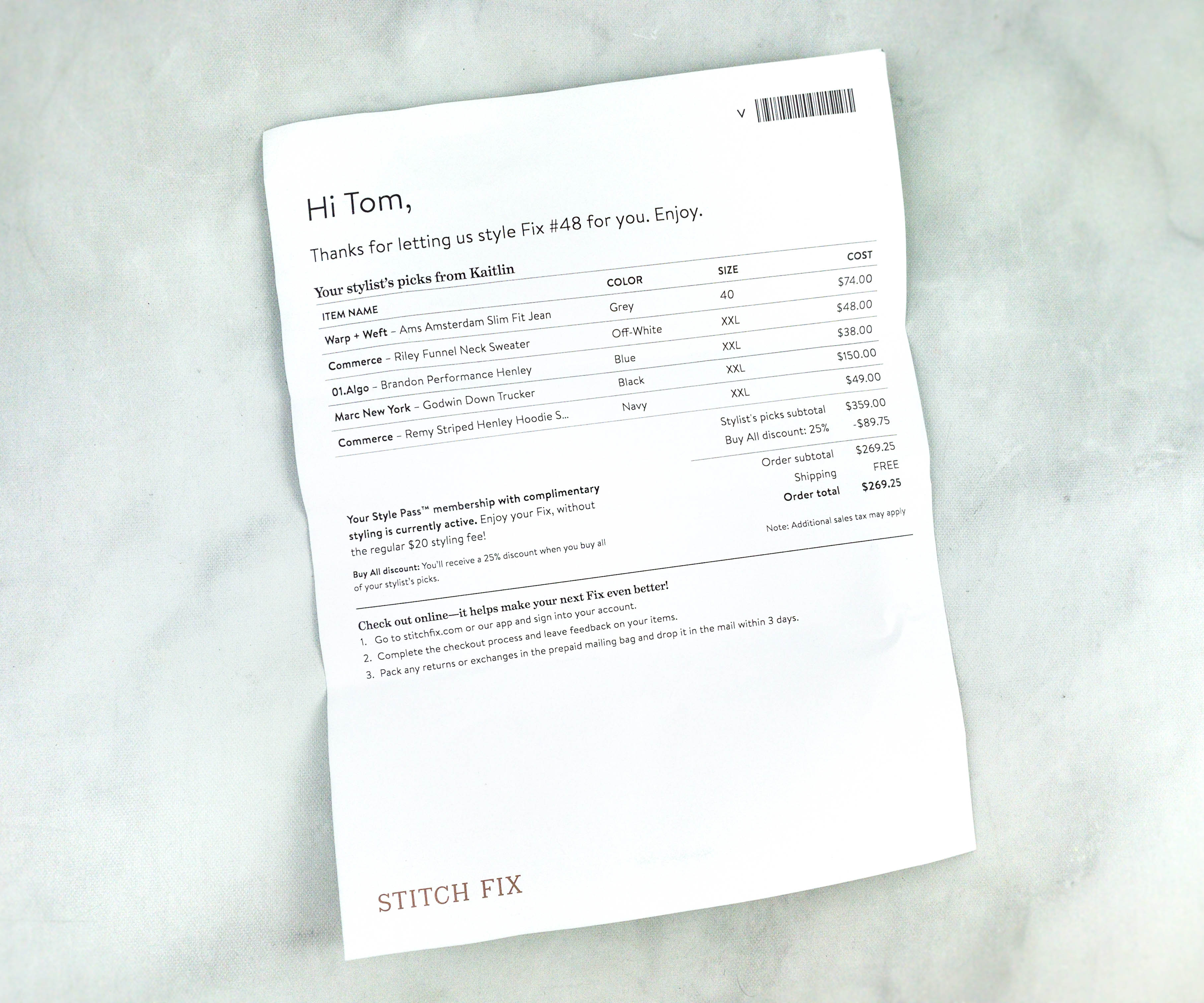 If you keep everything you get a 25% discount. This is why it is so important to be detailed and accurate in your profile, as it increases the chances that your stylist will run the table and score your great clothes and a discount (without having to keep anything you don't really want). You will check-out and get charged through your Stitch Fix Men account. You'll be charged a $20 styling fee and shipped five items to try on at home. If you keep anything your styling fee will be applied to your order, but if you don't, you will pay the $20 fee. As you can see on the invoice, we joined the optional Style Pass program, so we paid a single, annual styling fee (with unlimited Fixes) instead of $20 per Fix.
Every Stitch Fix box includes styling cards showing a couple of looks for each item in the Fix.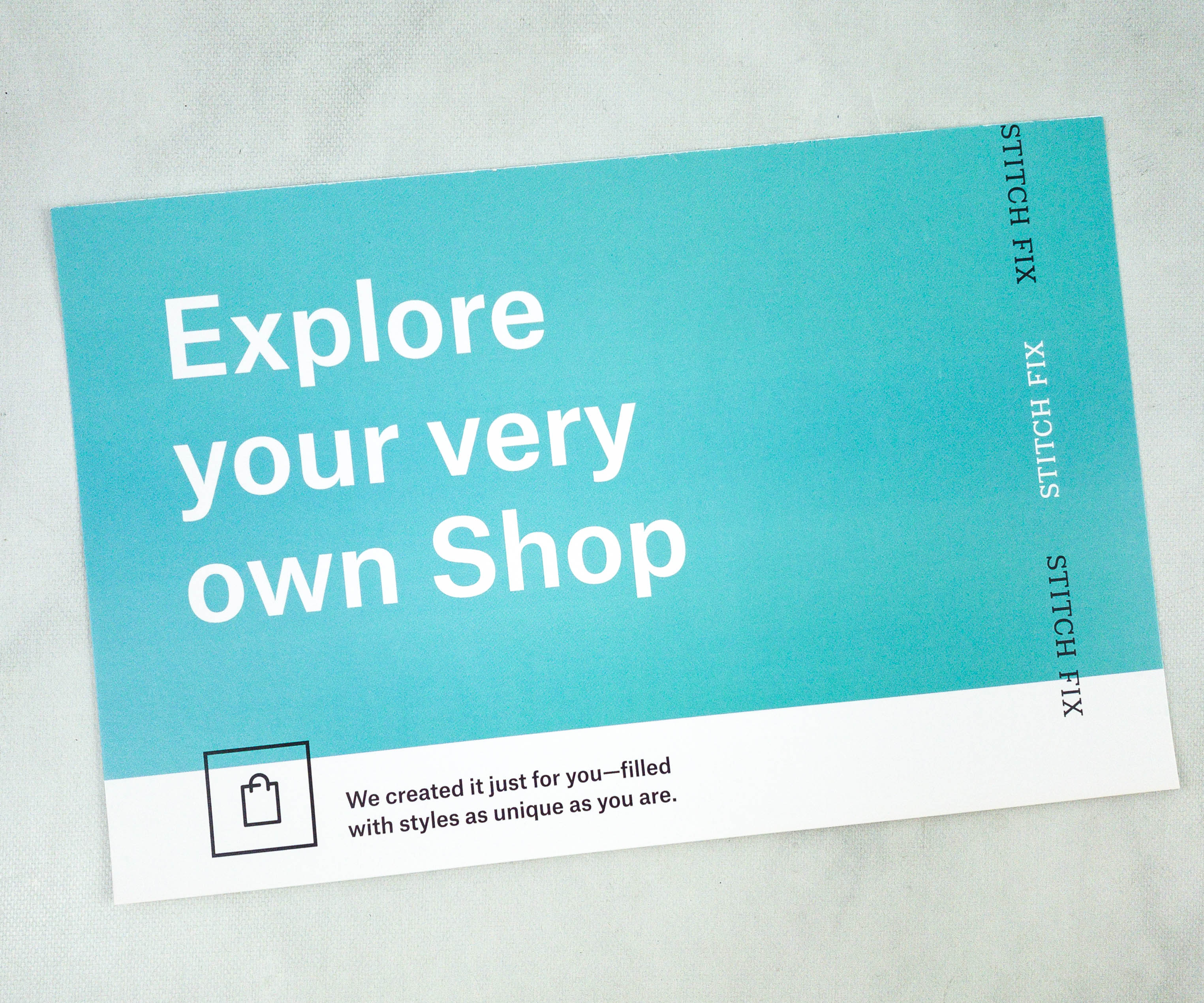 Another card is about the curated Shop, where you can instantly buy items that match your purchased items from your monthly fix.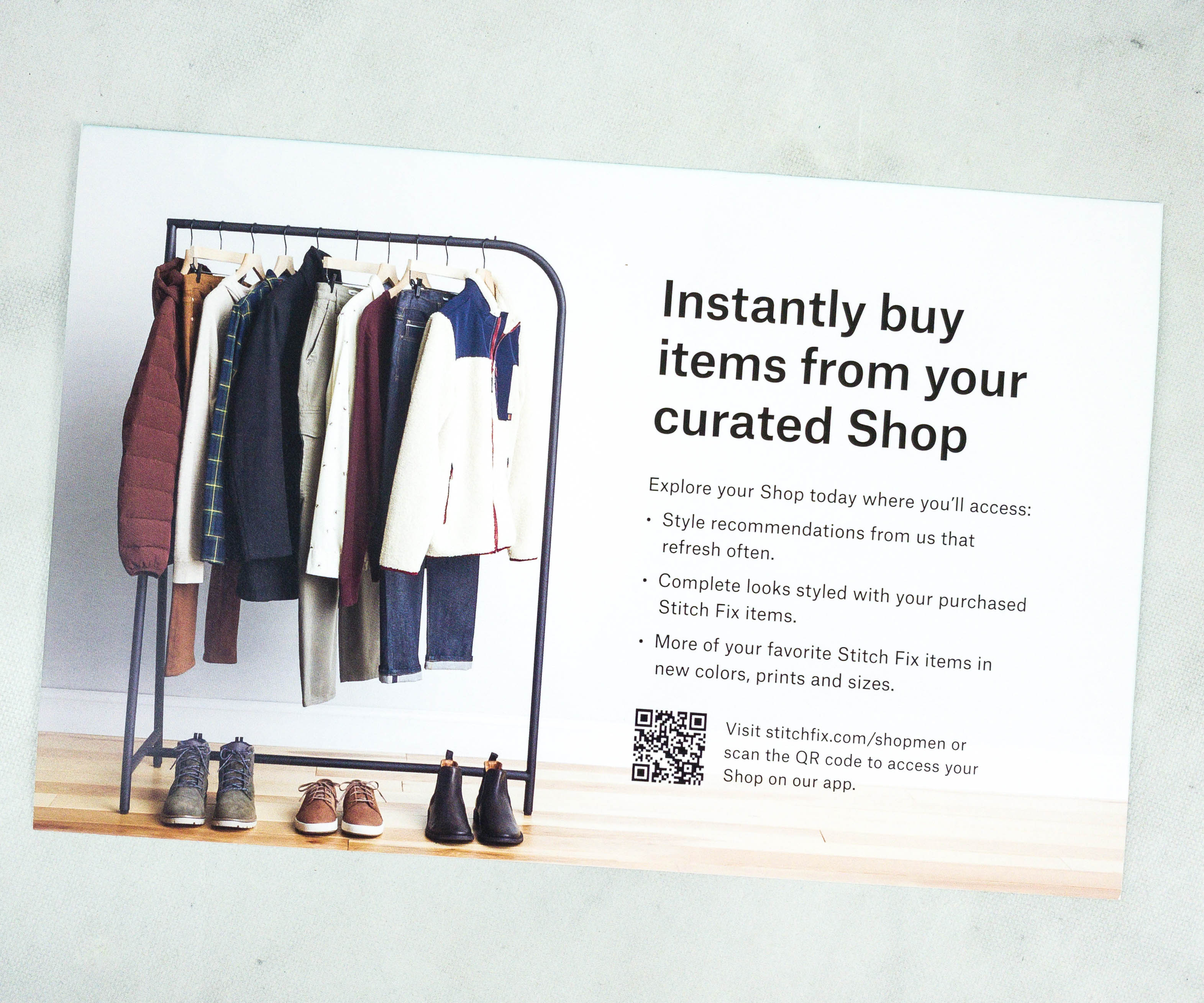 There's a QR code at the back of the card for easy access to the curated Shop!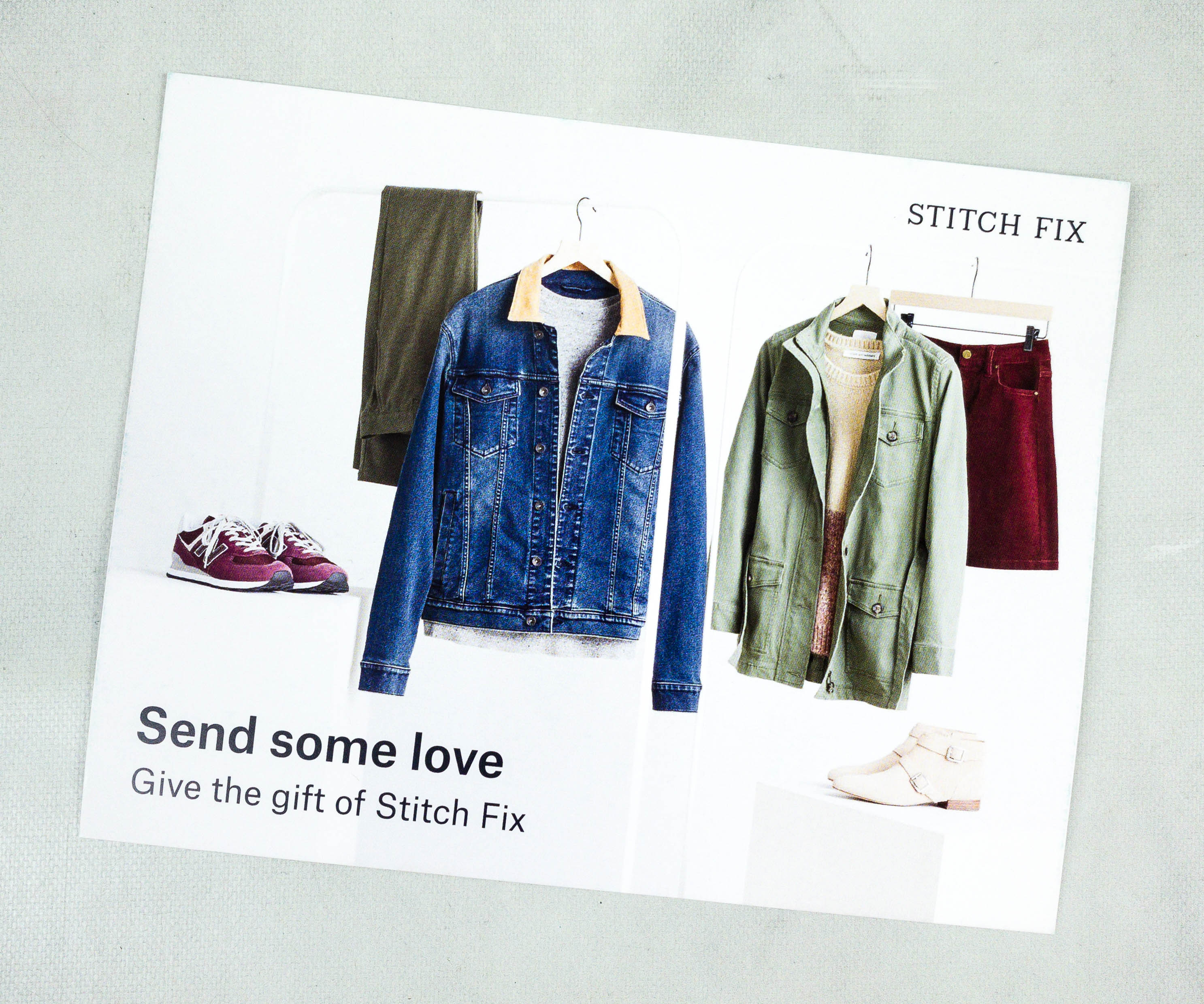 The last card is a promotional Stitch Fix card for the holidays.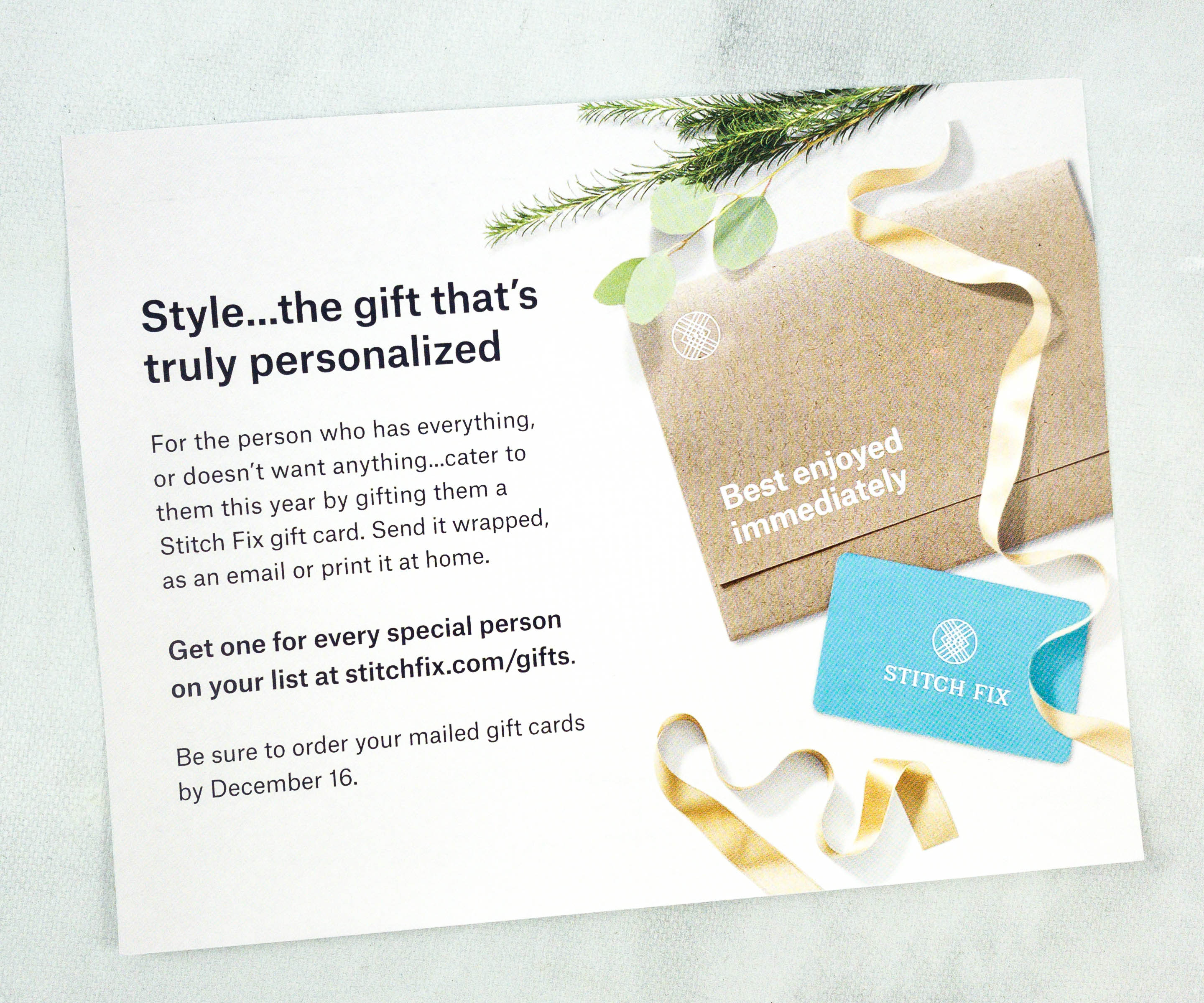 At the back, they explain what Stitch Fix gift cards are all about. If you want the gift cards to arrive at the recipient's address in time for Christmas, you should order it by December 16!
I like that they just stack the clothes neatly and don't make me tear through multiple plastic bags.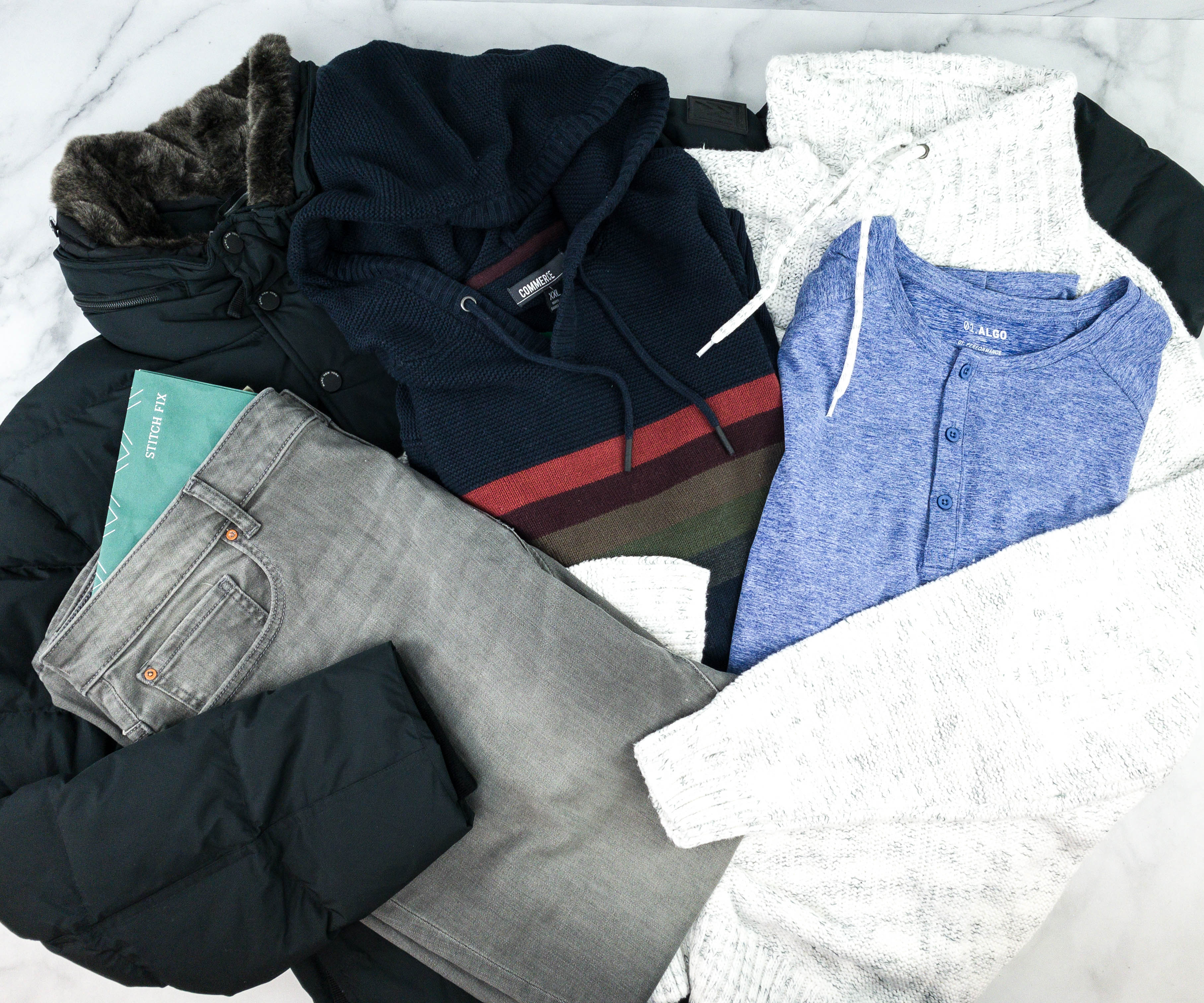 Everything in my November 2020 fix. You just have to unfold each item to see how they look.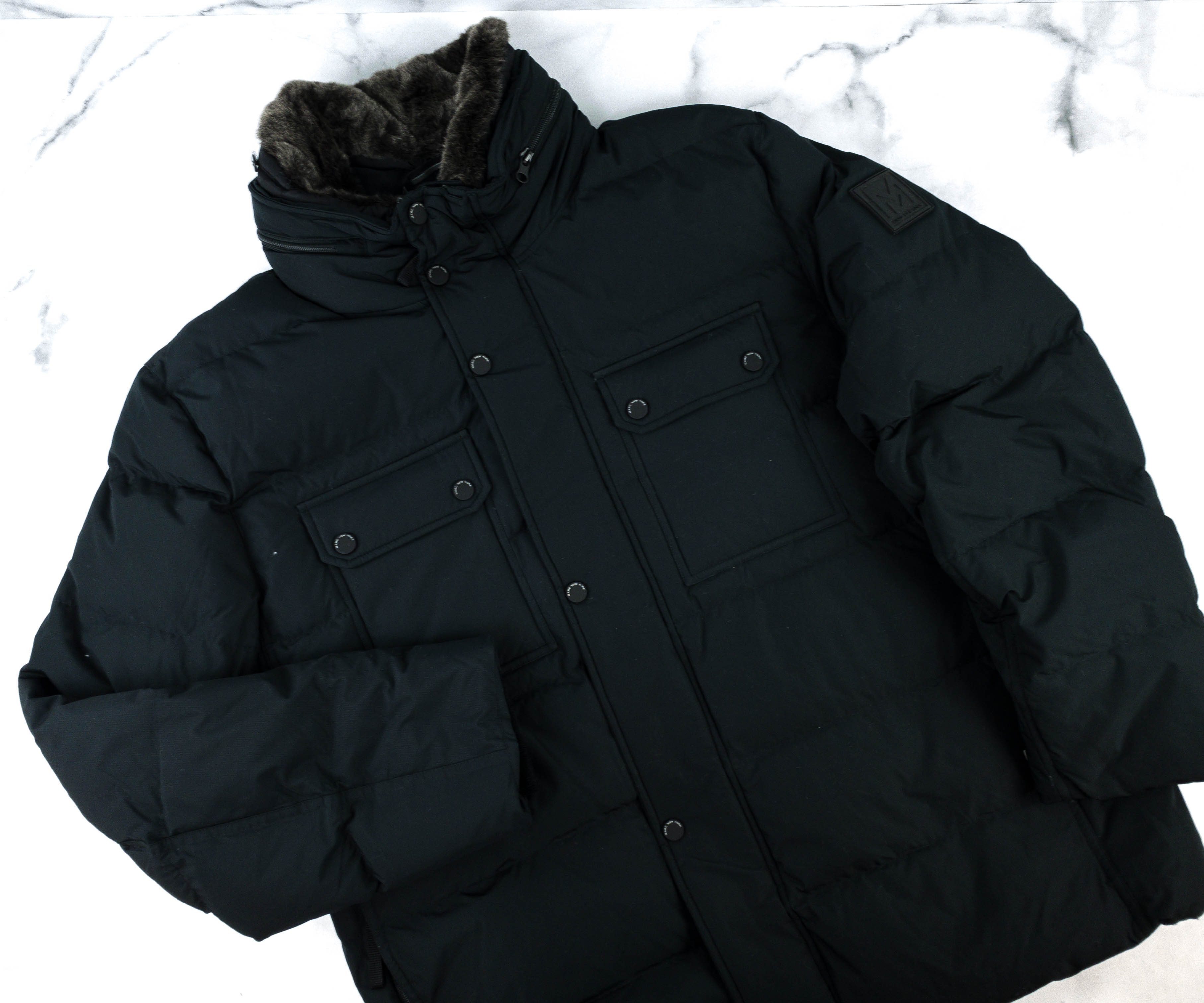 Marc New York Godwin Down Trucker ($150) It's a black trucker jacket, which is exactly what I need to combat the cold weather!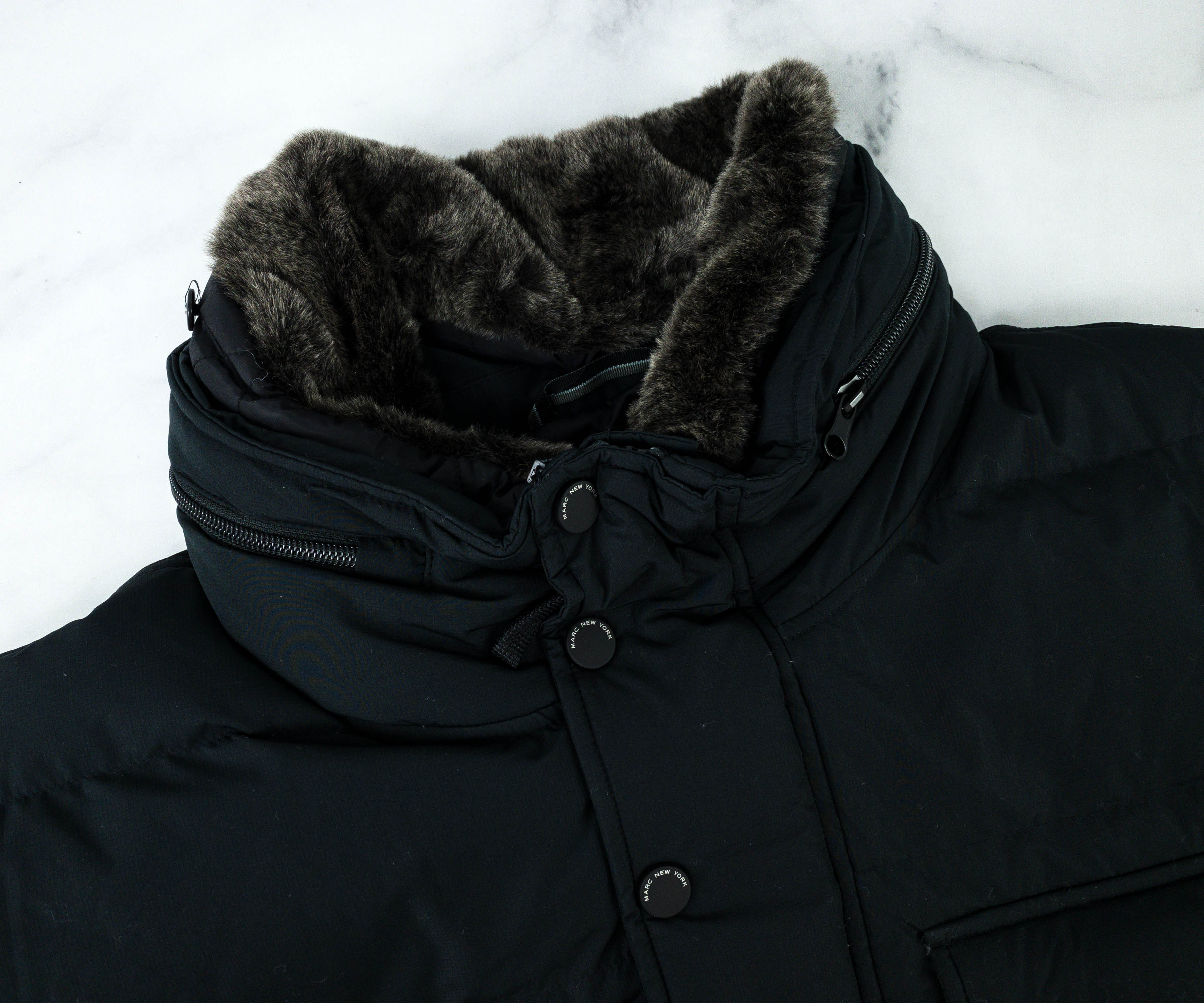 The buttons blend well with the jacket's color. It also hides the zipper underneath.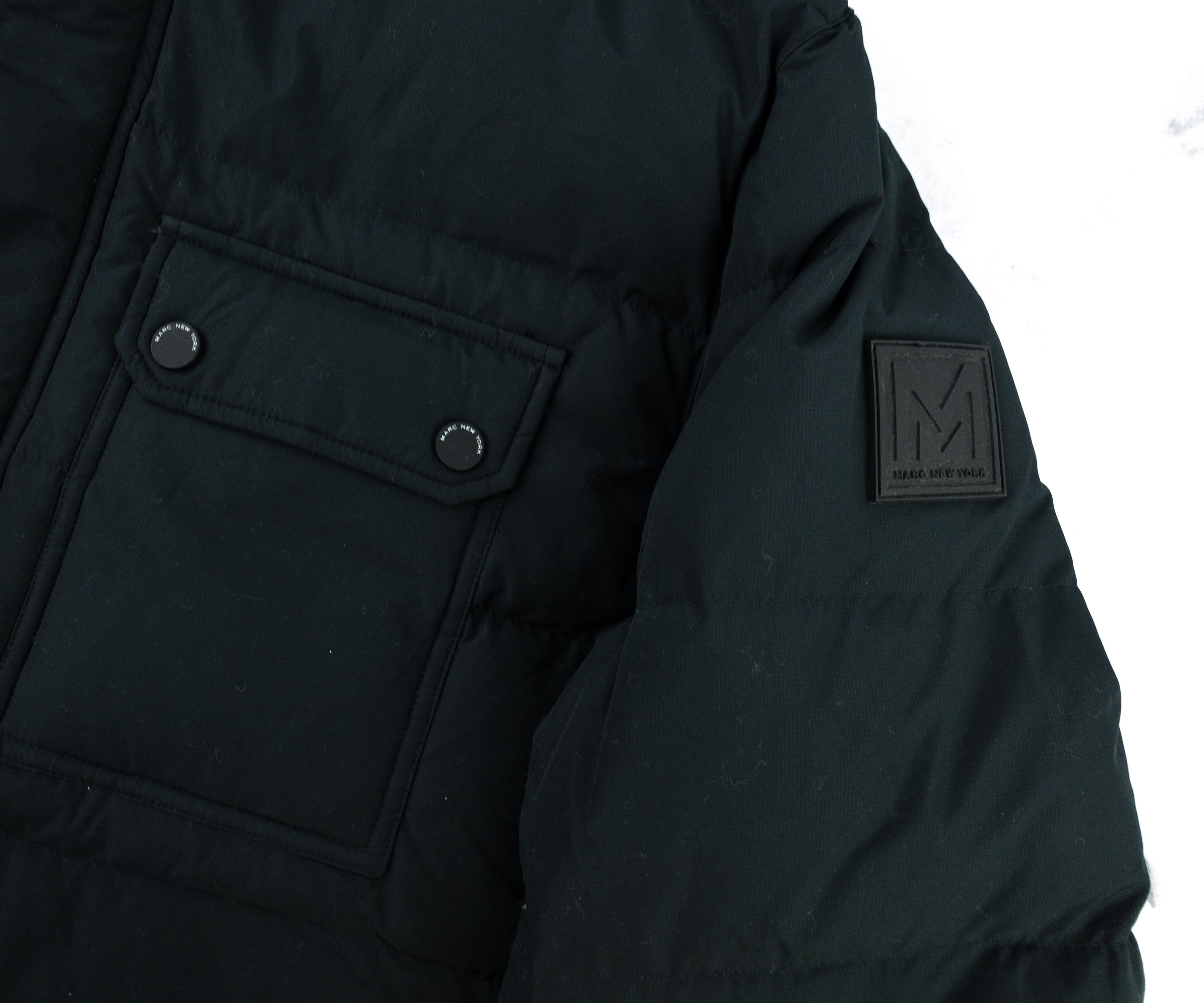 There's a rubber brand tag located on its left sleeve.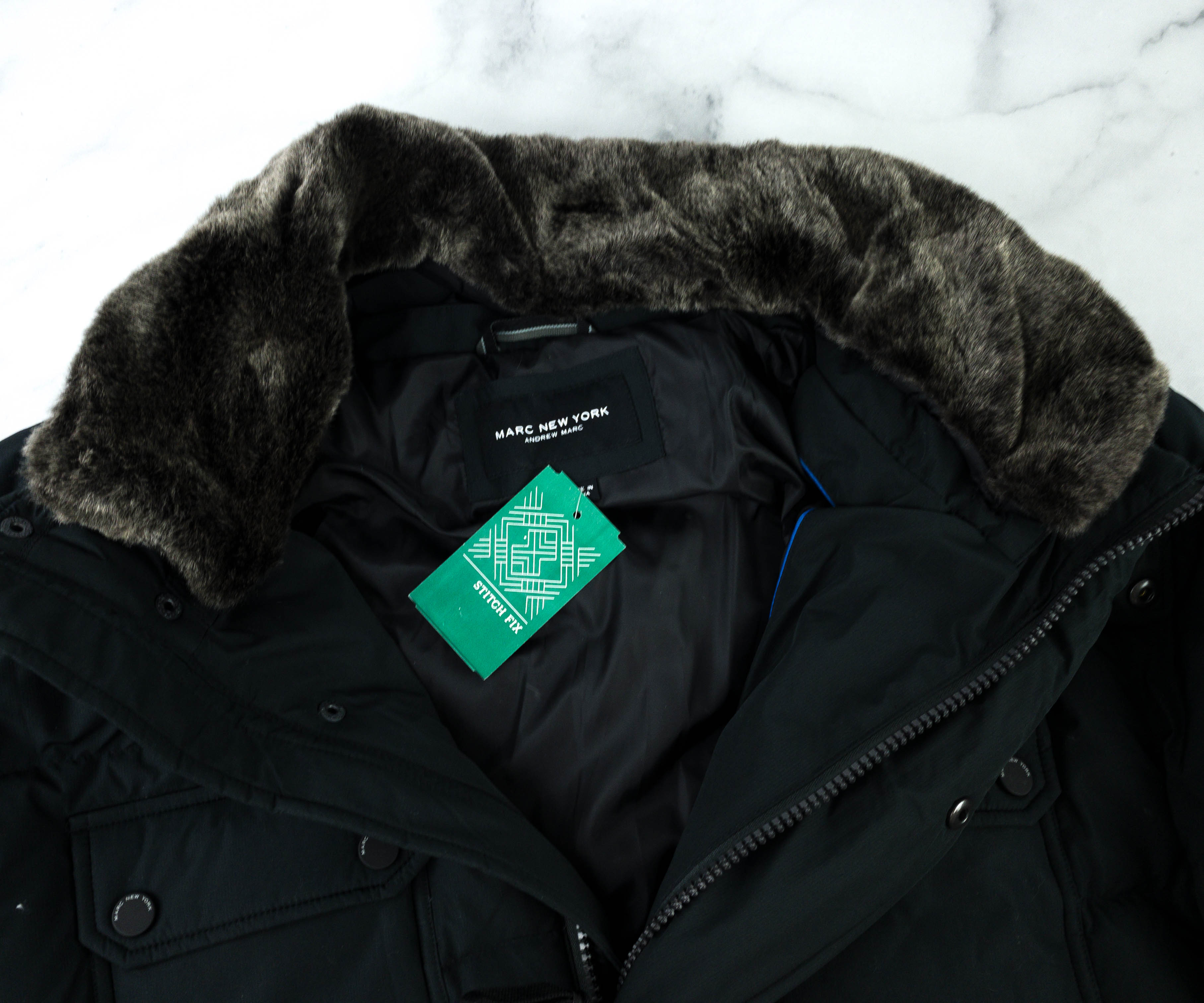 The materials are lightweight yet makes me feel warm.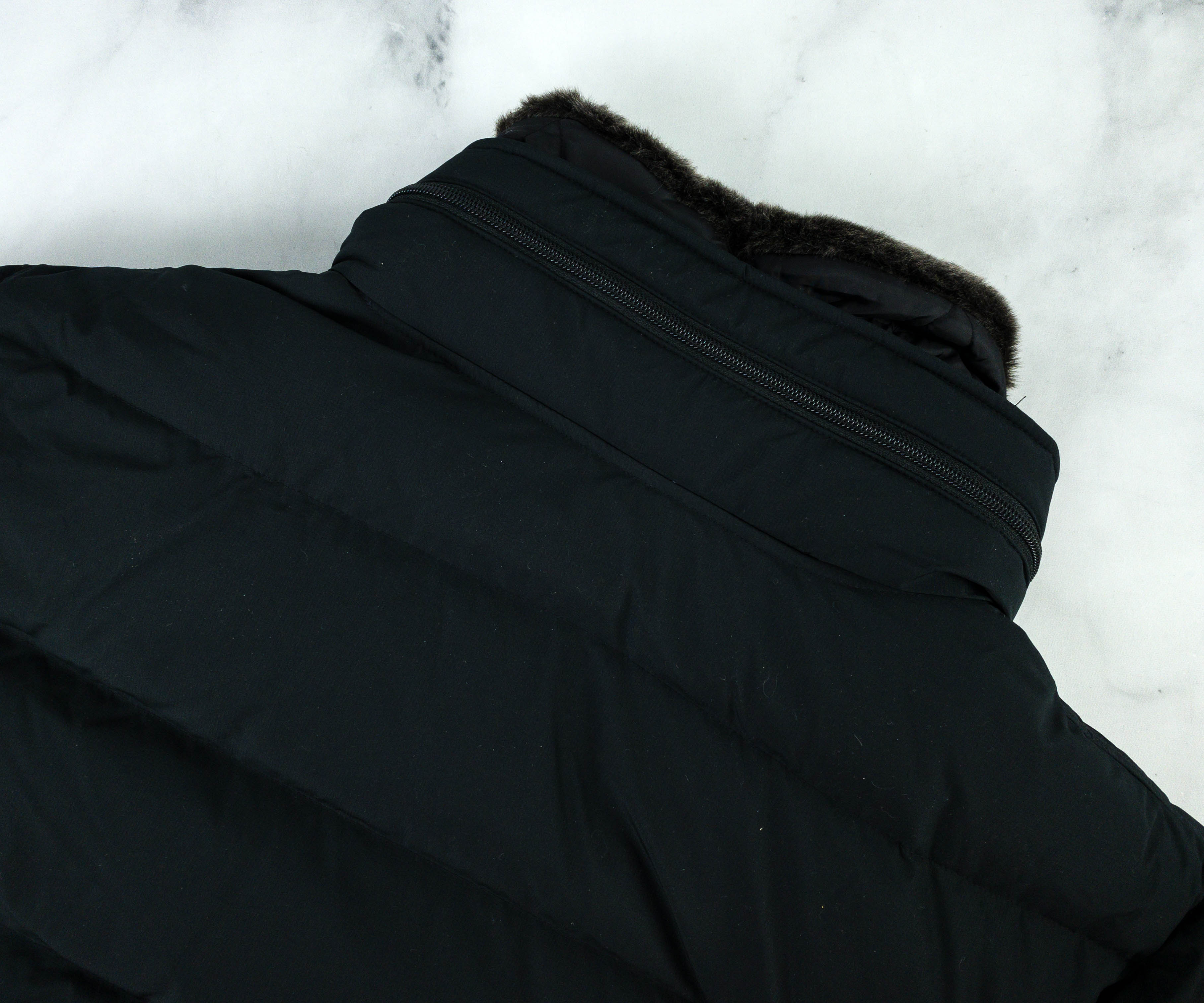 A zipper holds the collar upright for a warmer and stiffer fit. You can also unzip it if you want a relaxed fit and foldable collar.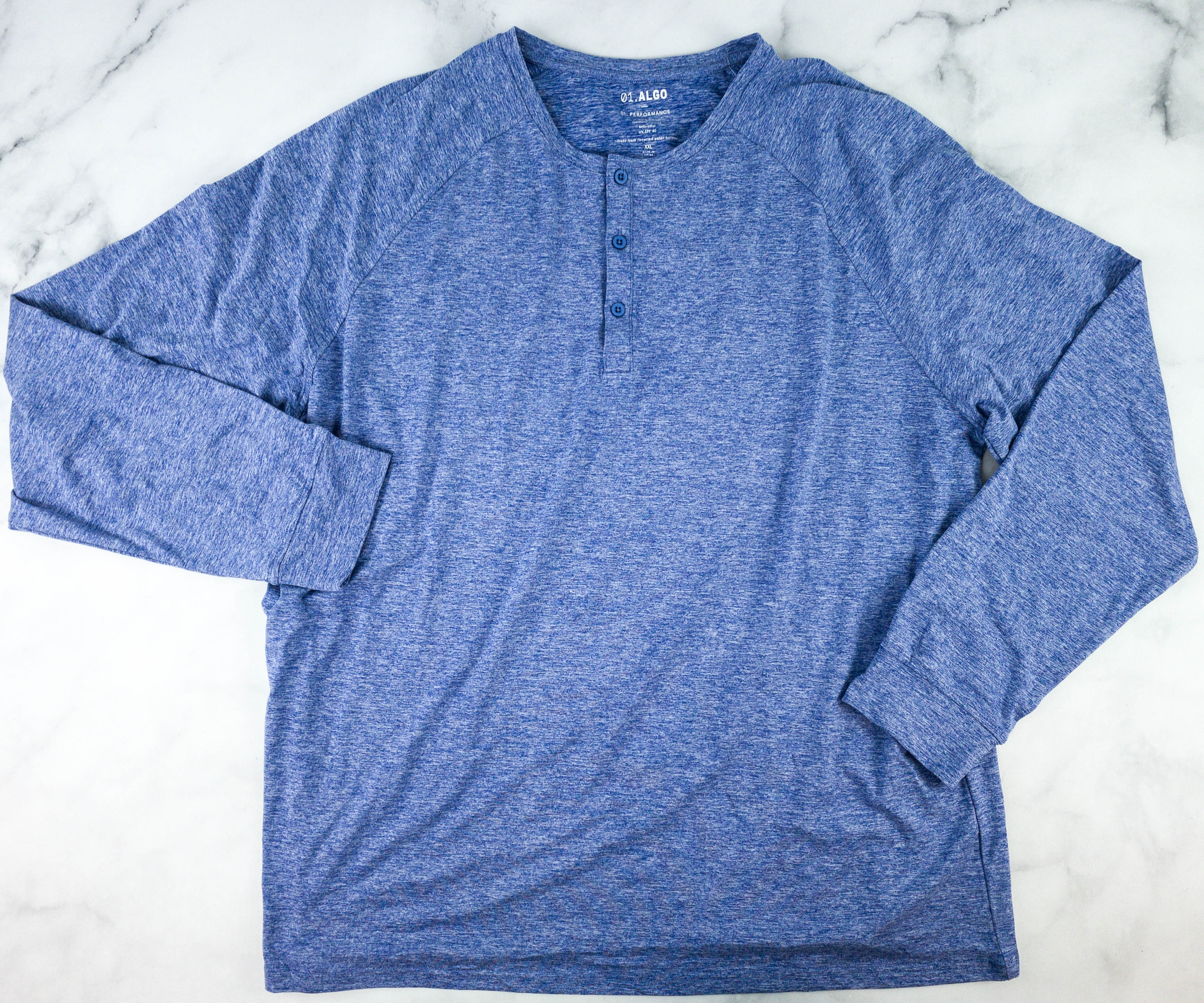 01.Algo Brandon Performance Henley ($38) Here's a nice longsleeved top that I can wear comfortably inside a blazer. The fabric is soft, light, and warm when worn.
The placket has 3 blue buttons that blend well with the color of the henley.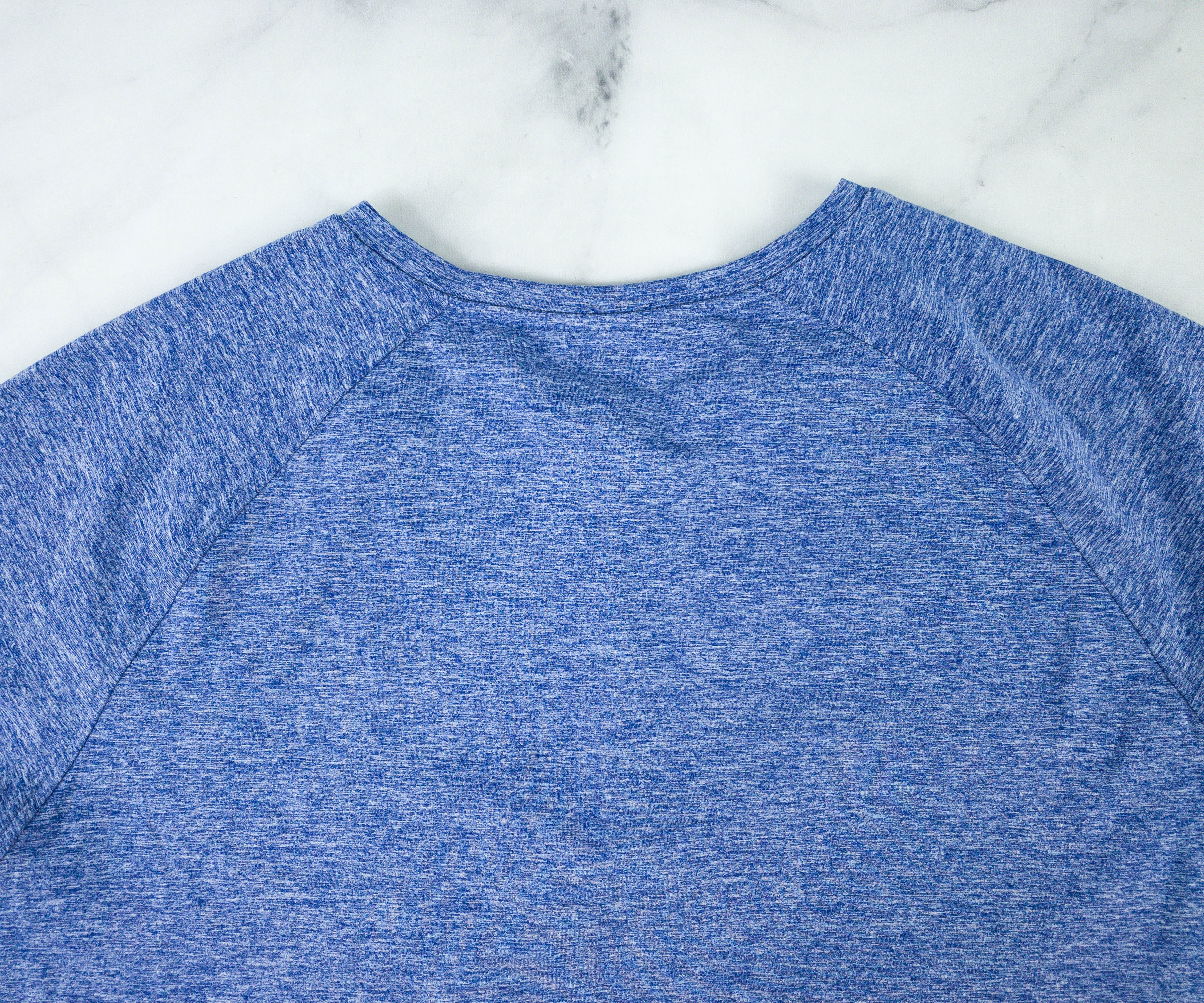 I really like the color of the fabric. It has a cool color that's easy to pair with my pants and shorts.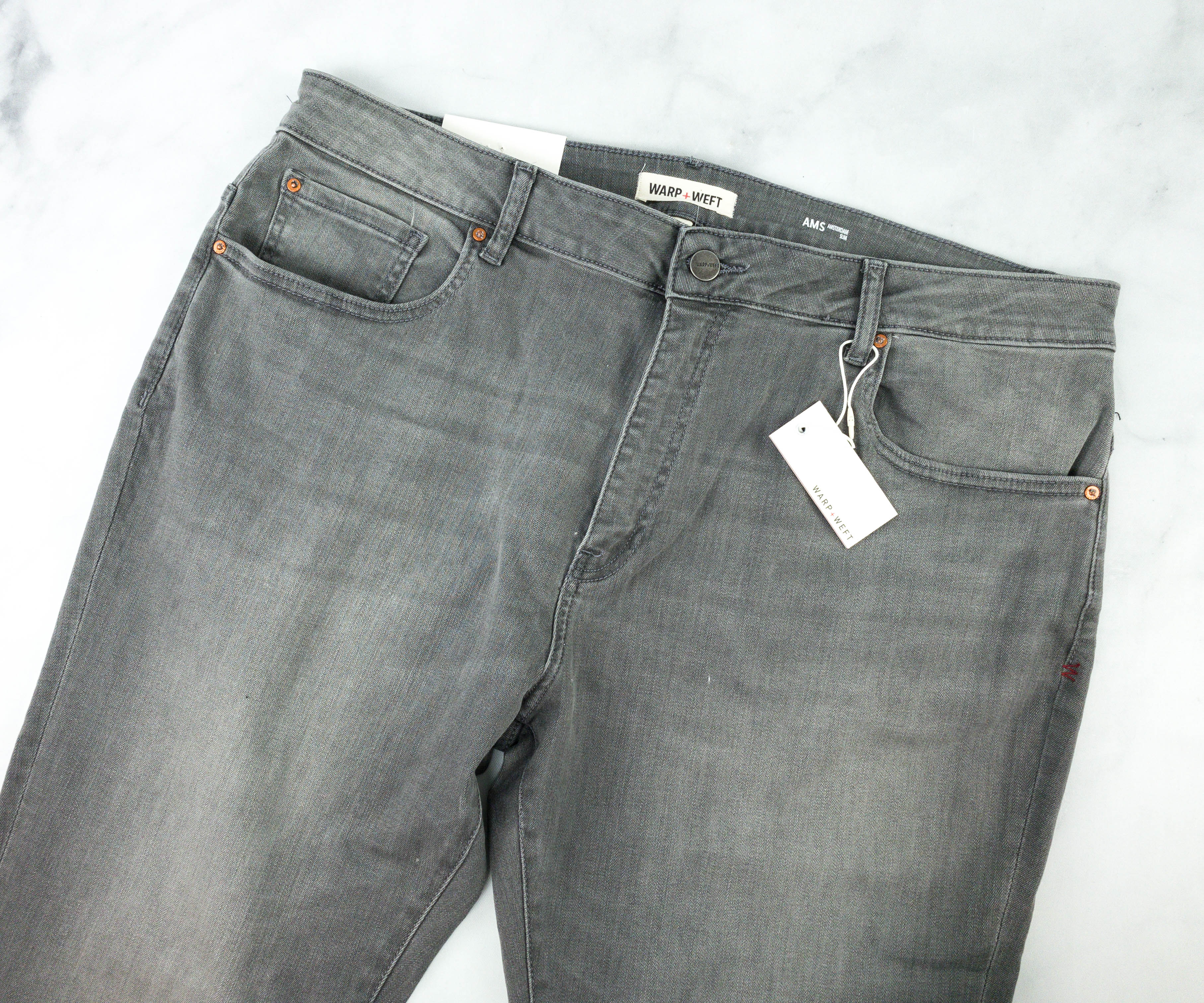 Warp + Weft AMS Amsterdam Slim Fit Jean ($74) Here's something to pair with the tops that I got this month! It's a slim fit jean with a light wash.
These copper rivets are placed strategically on high tension areas to make this jean very durable.
It has a traditional back pocket design. They are also big enough to comfortably fit in my wallet and other stuff.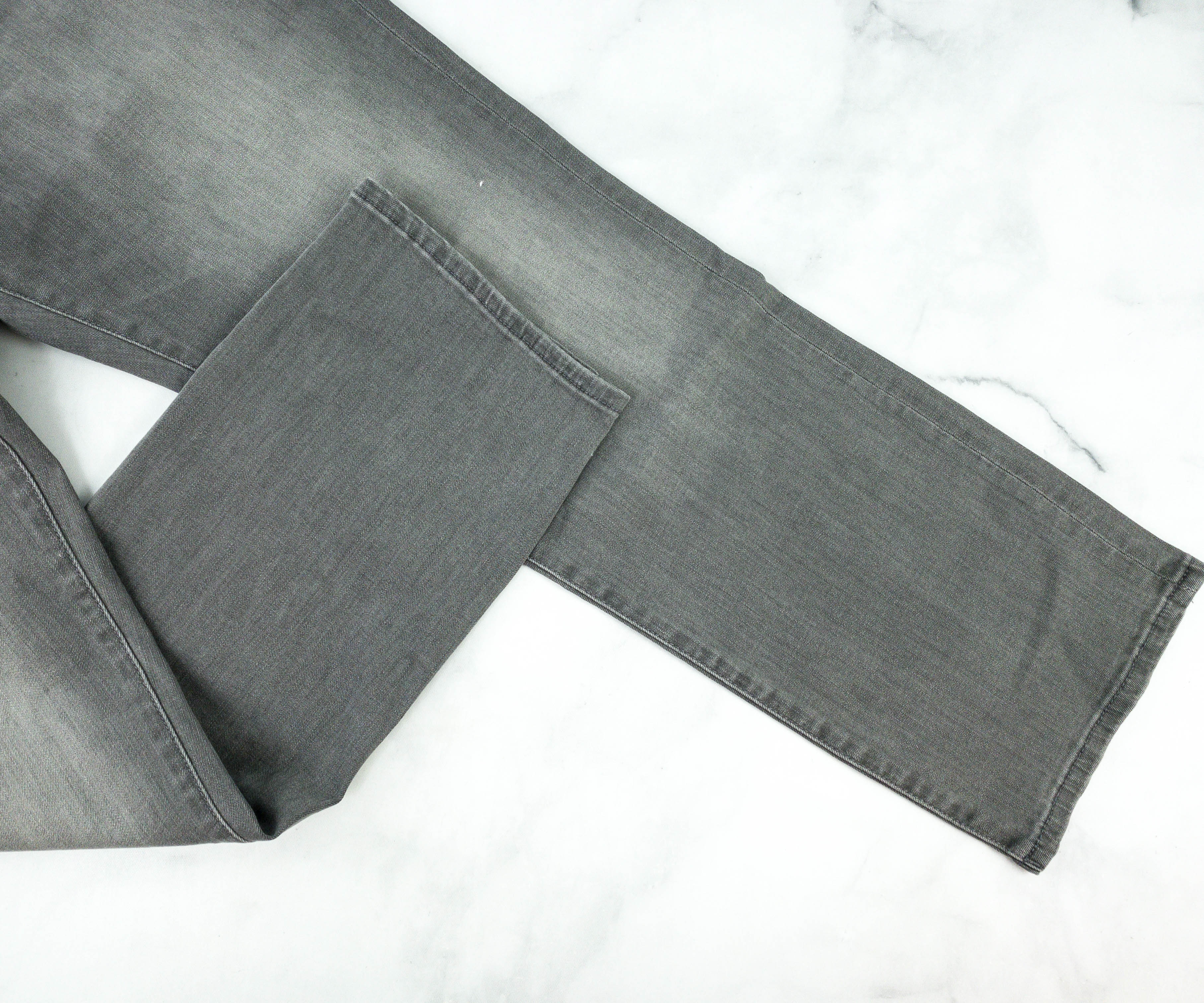 I'm really comfortable with its snug fit. I can still move freely and perform tasks without hassle.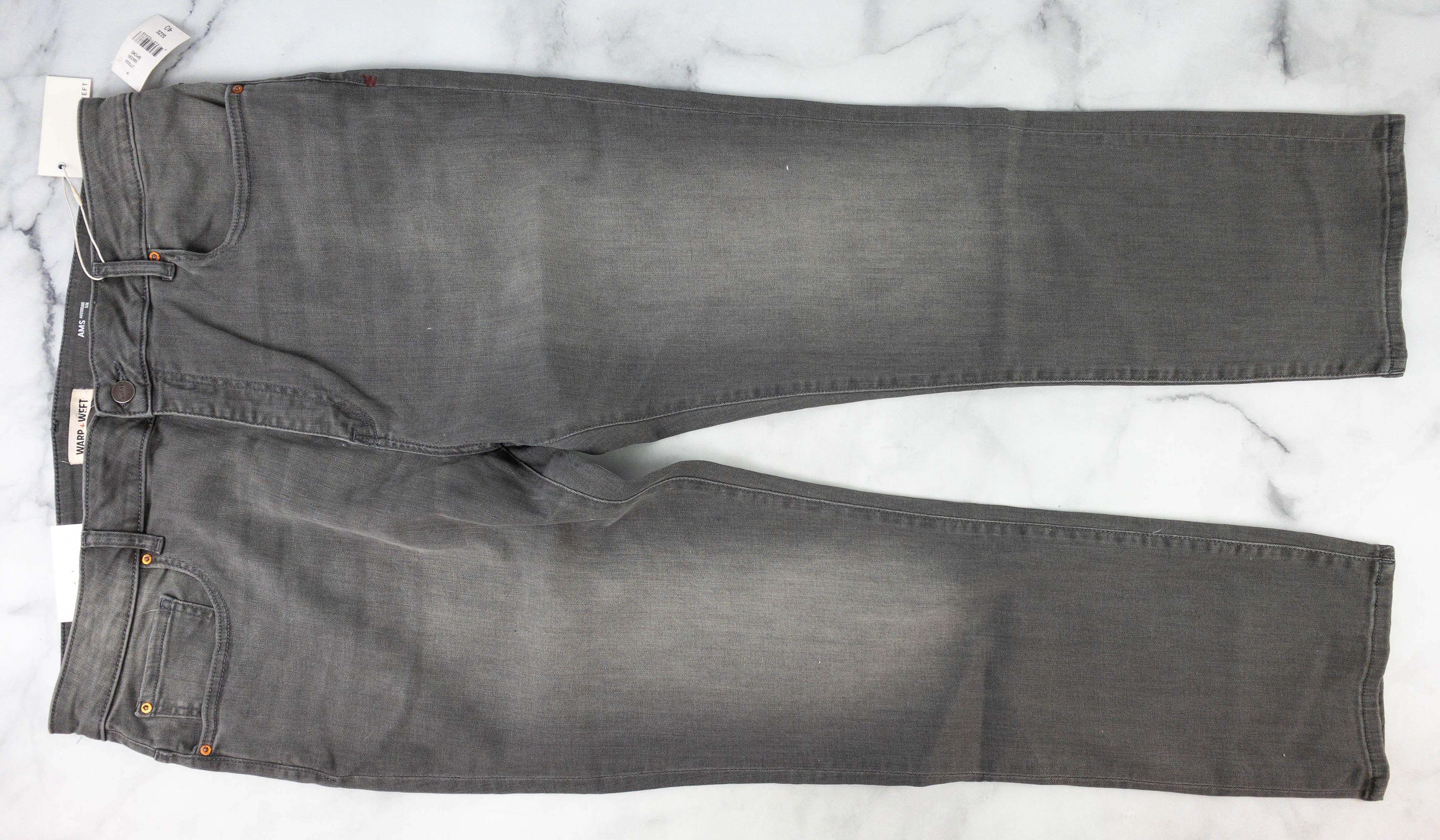 Overall, the design and the fit of the jean is great. I can easily pair this with most of my tops.
Commerce Remy Striped Henley Hoodie Sweater ($49) It's another winter-appropriate top, a stylish hoodie sweater. The blue color and the warm-toned stripes gave it a laid back style that I like. Also, it fits me well!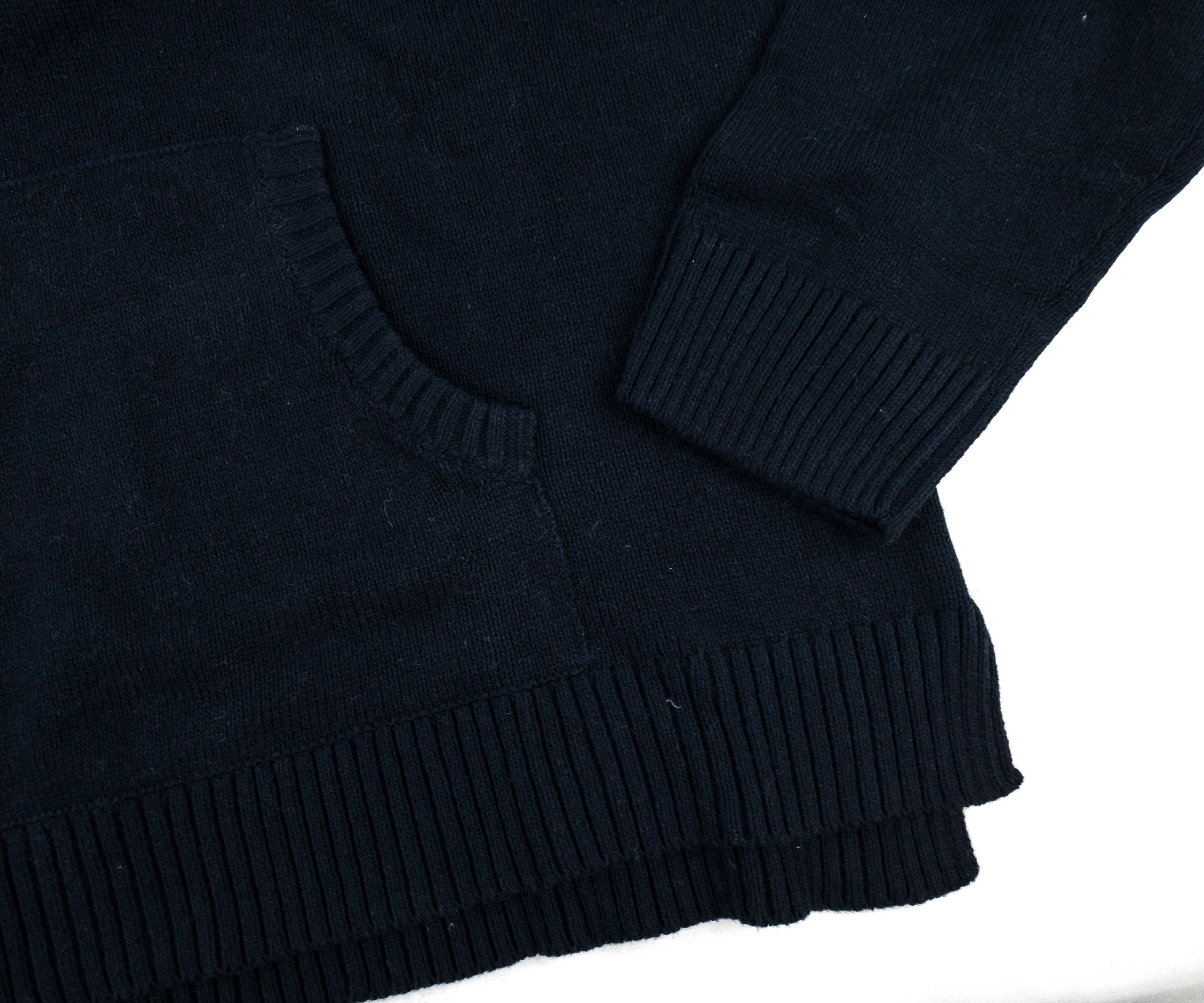 It has cuffed sleeves and hem, plus a multi-purpose front pocket located at the lower front of the sweater.
The stripes added more color and character to this sweater.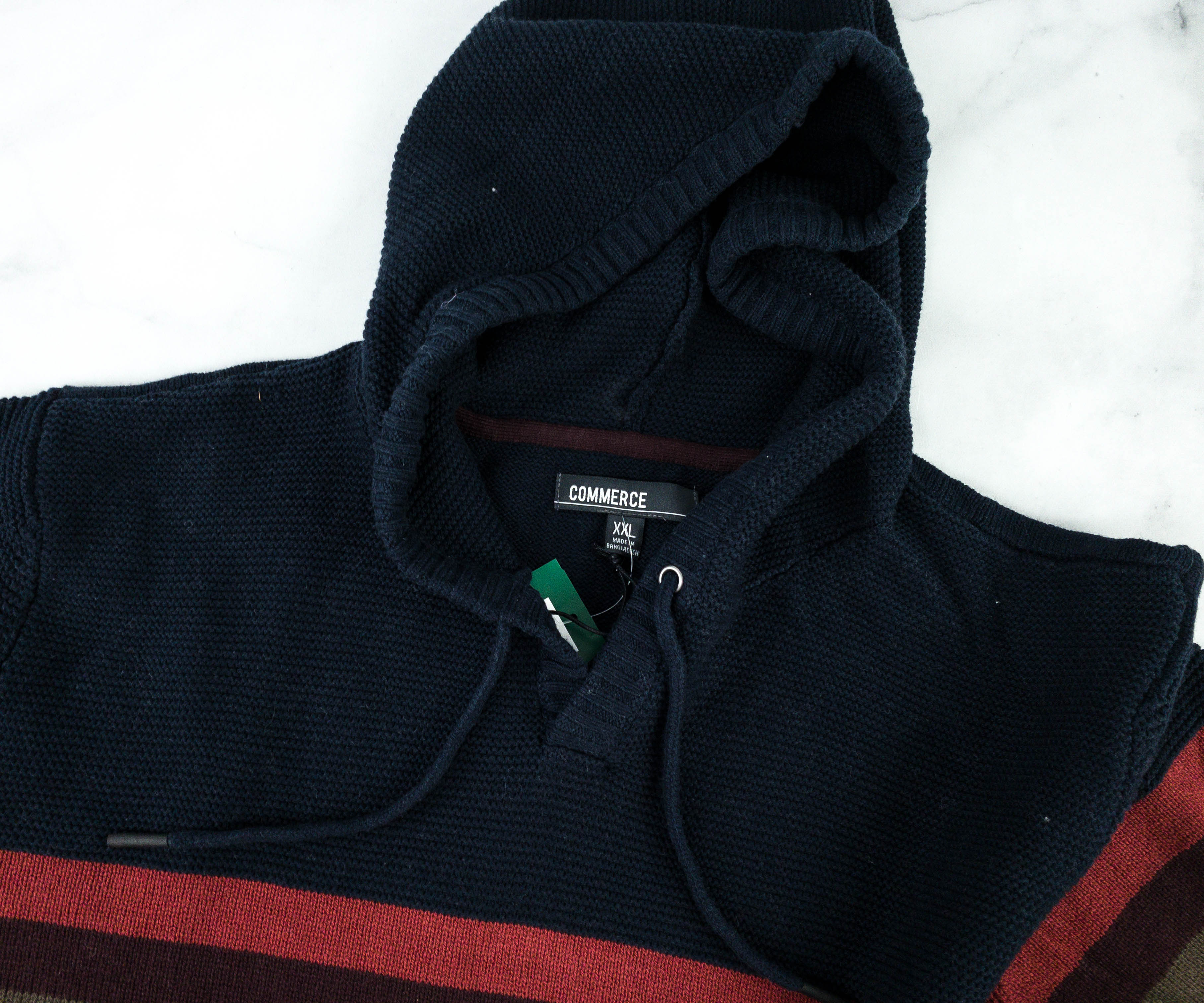 I can also adjust the fit using the strings, or leave them as they are for a cozy look.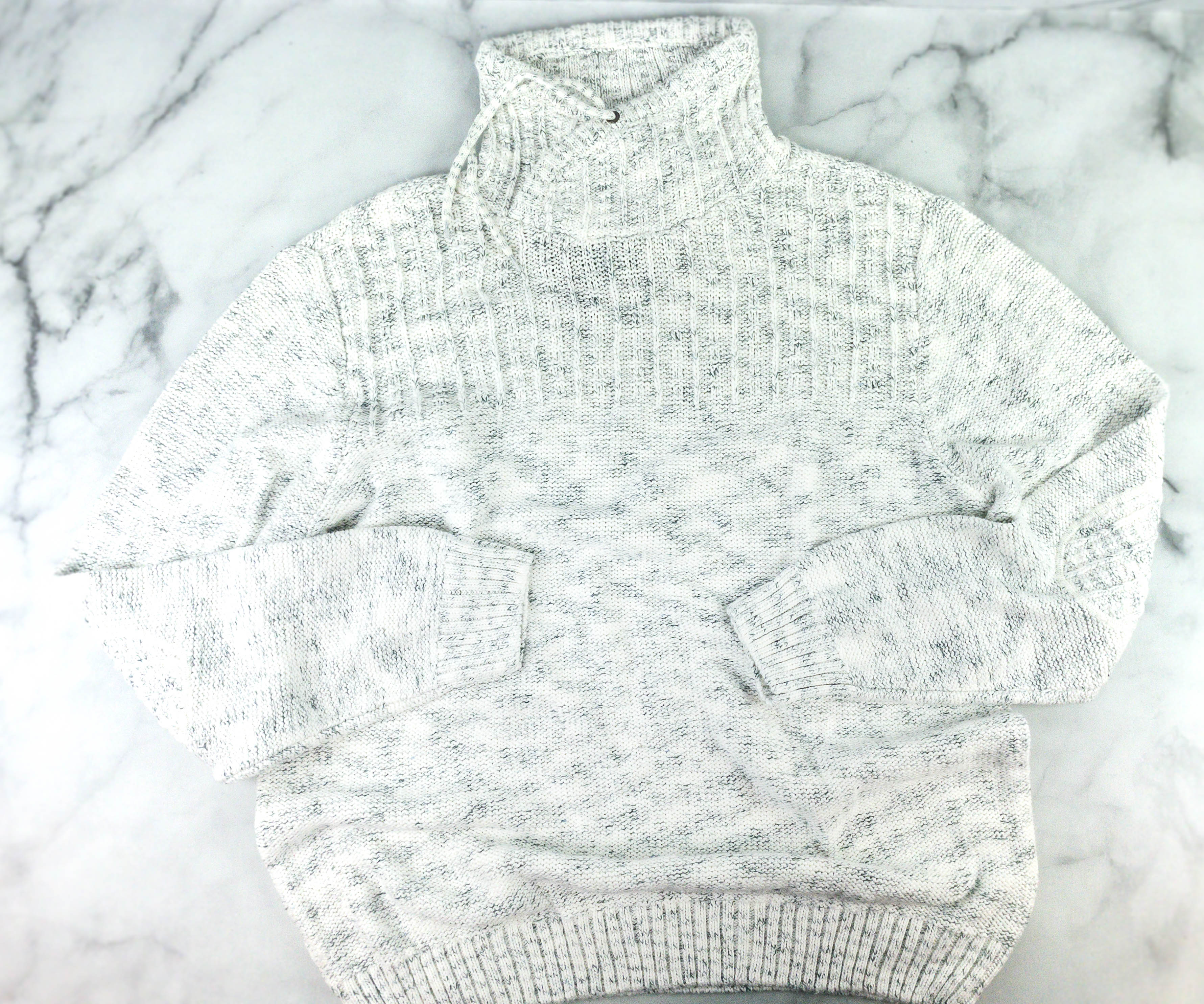 Commerce Riley Funnel Neck Sweater ($48) It's a light-colored sweater for a more lively winter look!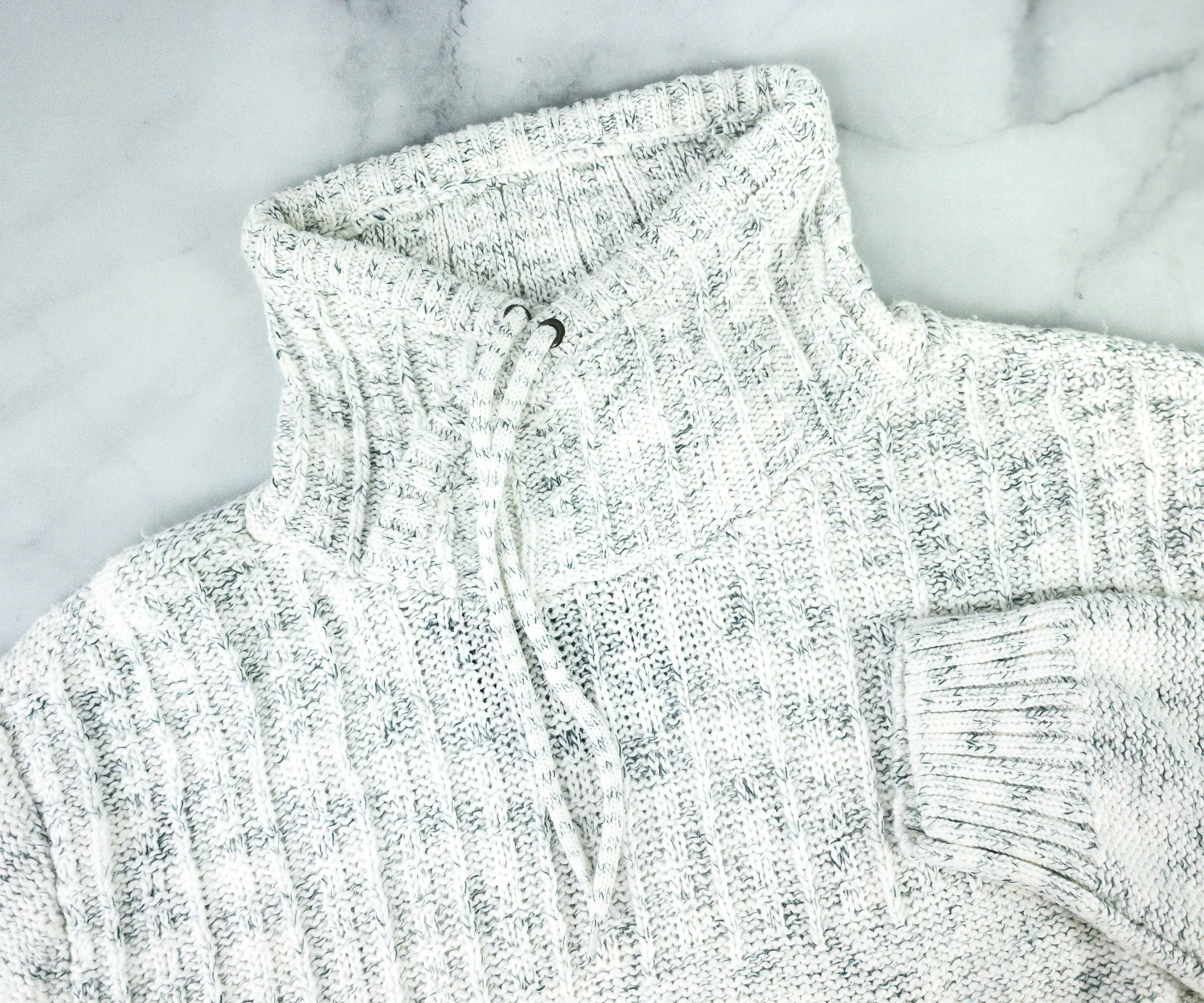 The funnel neck design makes sure that I'm warm inside when the temperature gets cold.
It has unique stitching on the elbow part. Overall, I love how comfortable I am when I'm wearing this piece. The fabric is not too thick or not too thin, it's just right to keep me warm in style.
This month's fix keeps me ready for the colder days ahead! Everything fits my style, from the jacket to the long-sleeved top and sweaters. They are also high-quality and the fit is just perfect. My fix even includes a light wash denim which I can easily pair with the existing tops in my wardrobe. It's really great to have a personal stylist and shop without leaving the comfort of my home! I also love that returns are easy in case anything isn't up my alley, although so far, they've been doing a great job of picking the right colors and styles for me!
What do you think of Stitch Fix Men?