Stitch Fix Kids is a personal styling service for kids clothing ranging from sizes 2T to 14. At $20 styling fee for each box, you'll get 8 to 12 items with retail price ranging from $10 to $35 when it is shipped to you. You will be asked to share some styling preferences first when you sign up for this box so that the items included will be curated accordingly. If there are clothes that don't fit your child, you can always return them by the return envelope included in the box. If you do decide to keep all of the items, you will get 25% off on the whole box.
This is the review of Stitch Fix Kids for Little Girls.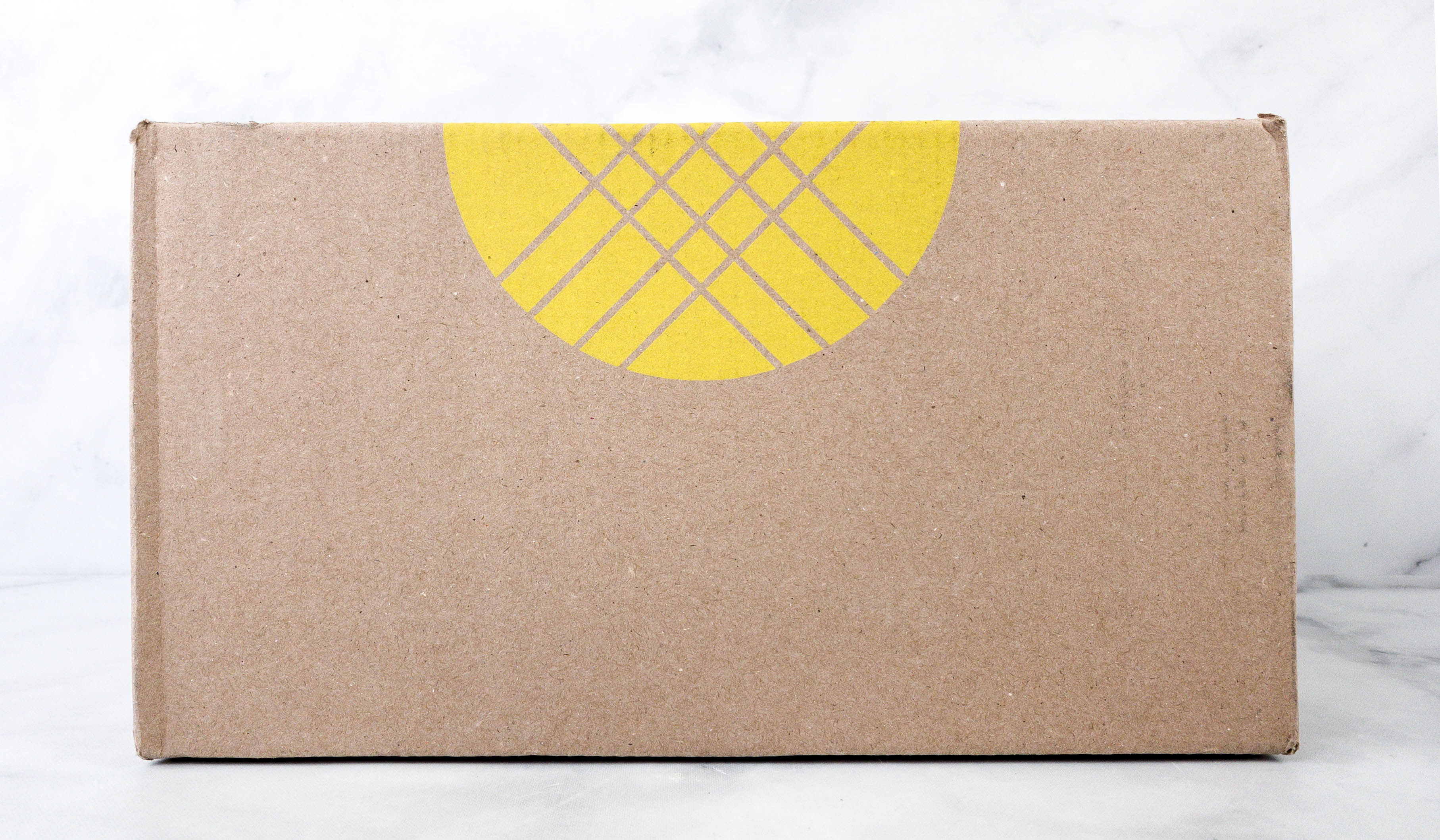 The fix arrived in a brown box!
StitchFix started it off on the right foot with this cute set of StitchFix stickers!
The return envelope is already included in the box so you can return what you don't like/doesn't fit easily.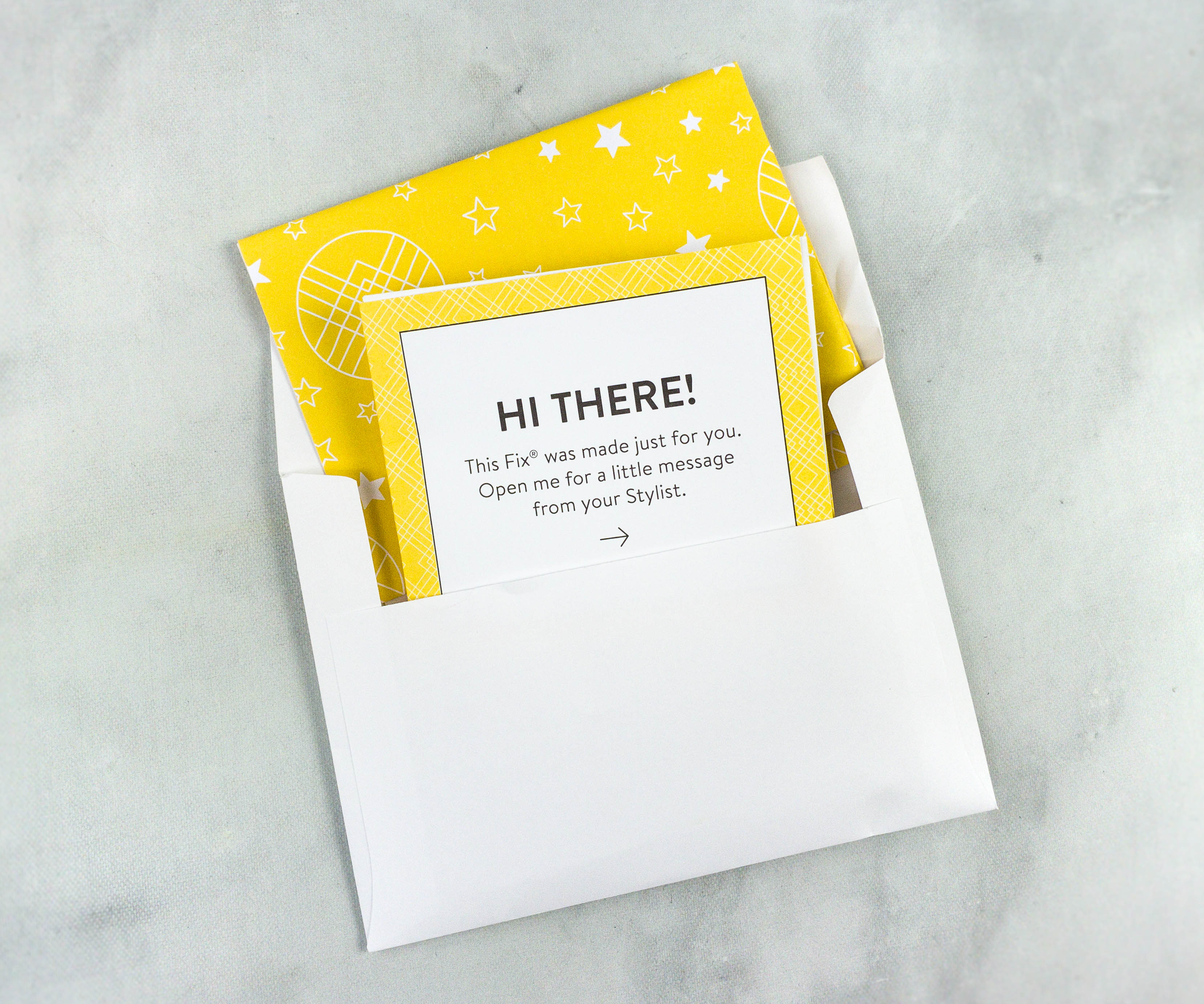 Another envelope contains a greeting from Stitch Fix.
There's even a mini-game for the kids!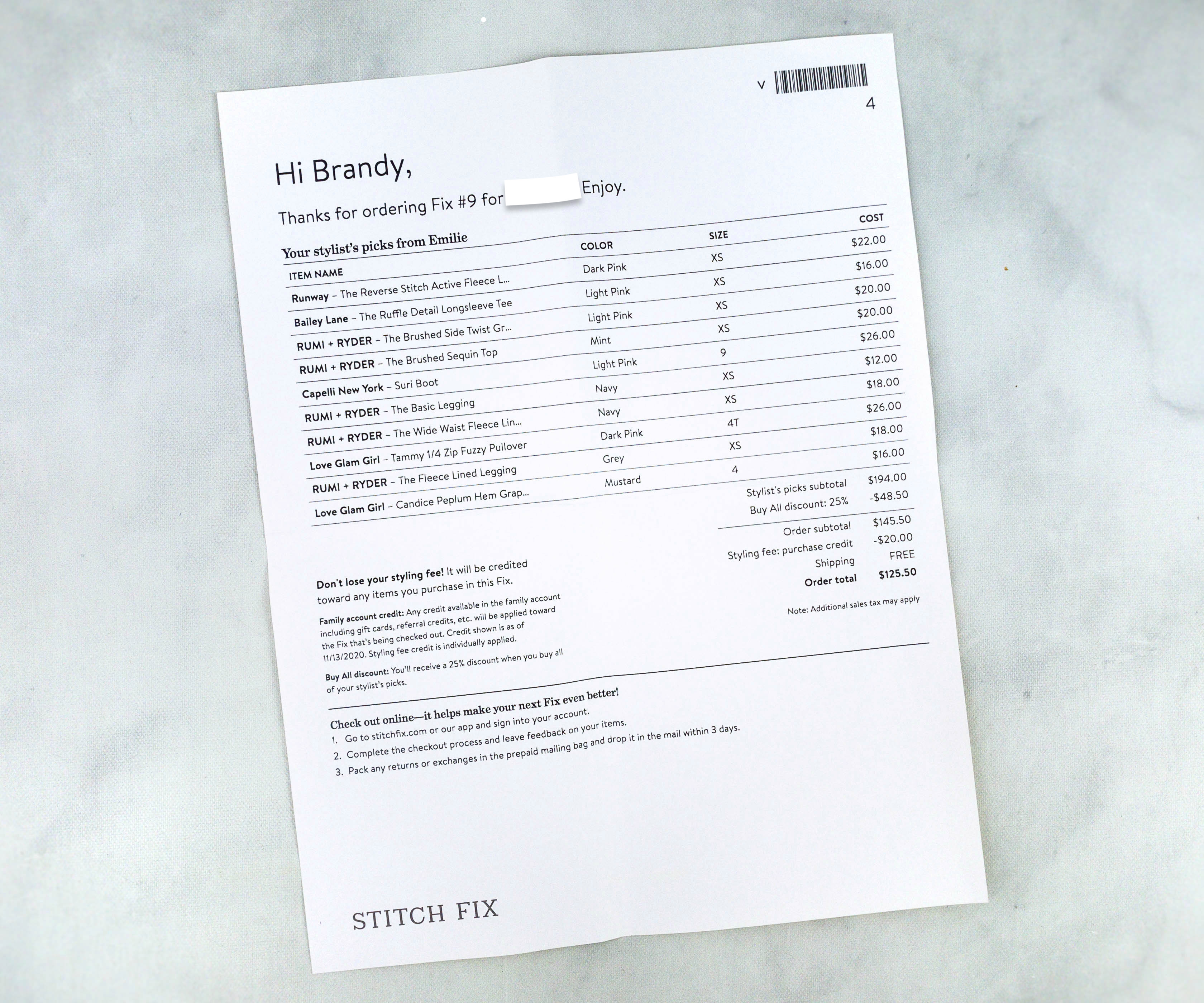 Here's a list of all the items' size and price. This way, it will be easier for you to compute how much you'll be paying if you'll get individual items.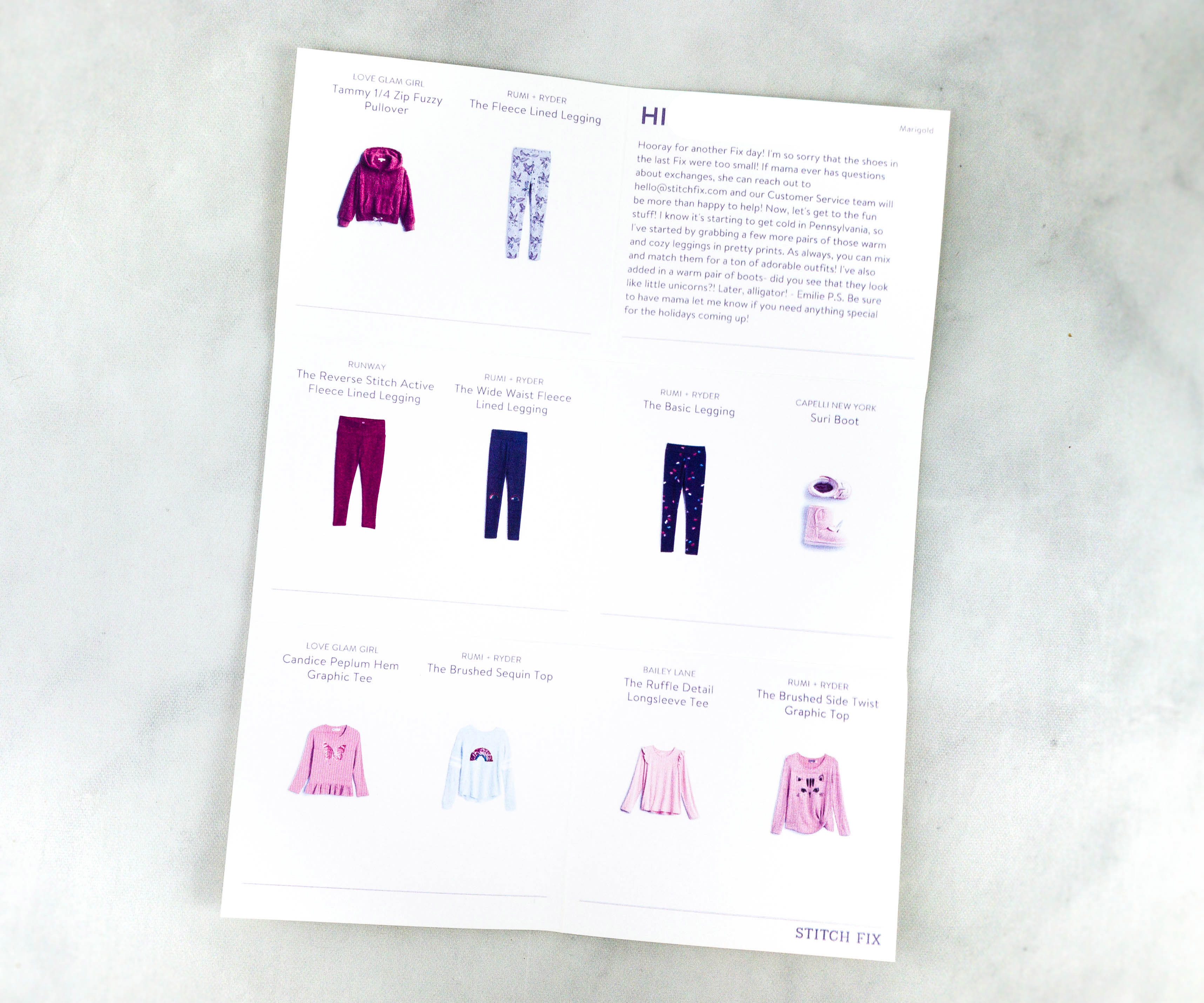 Here are photos of the items inside!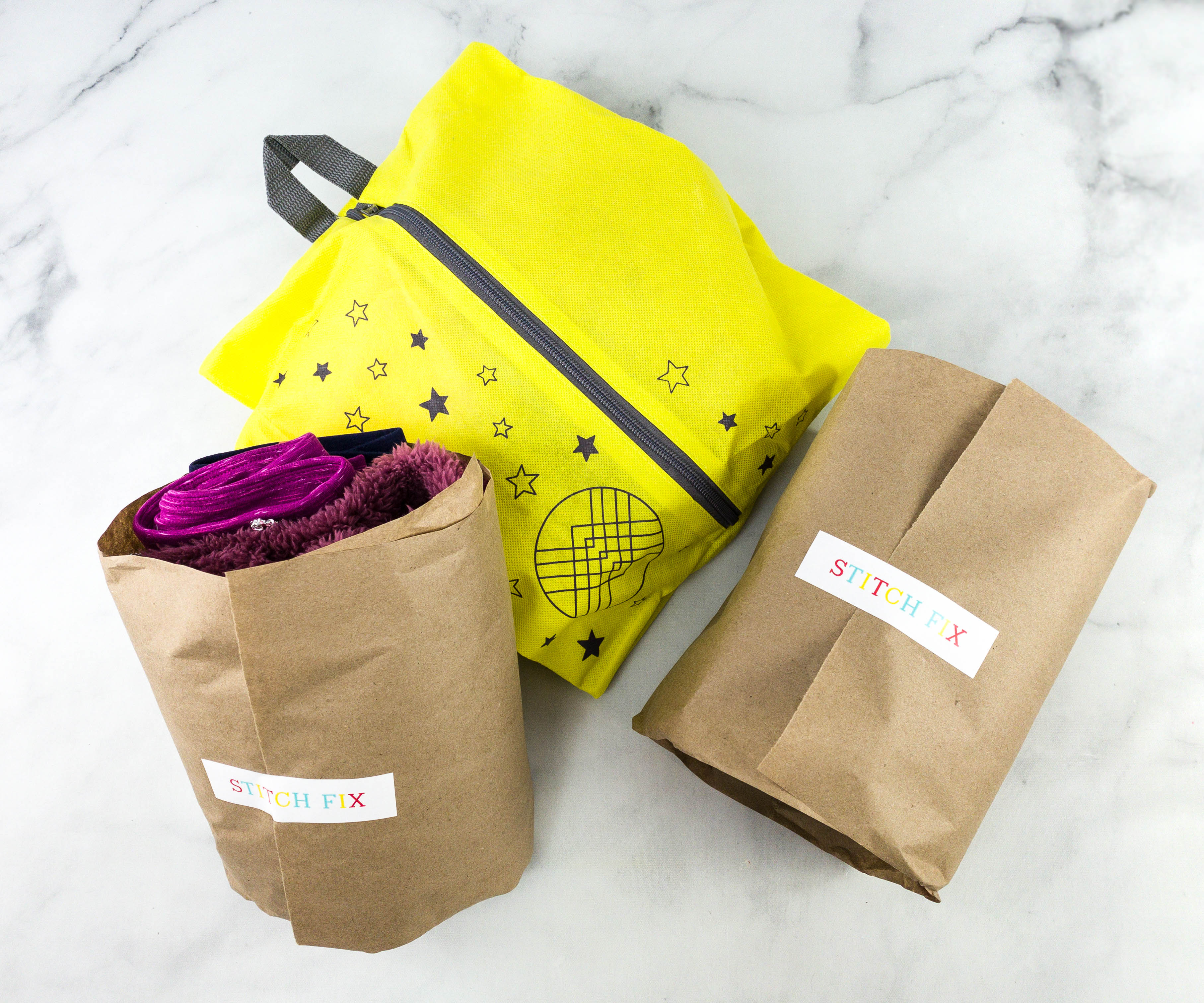 All the items are wrapped in brown paper with a colorful Stitch Fix sticker. This month, there's also an item in a reusable pouch.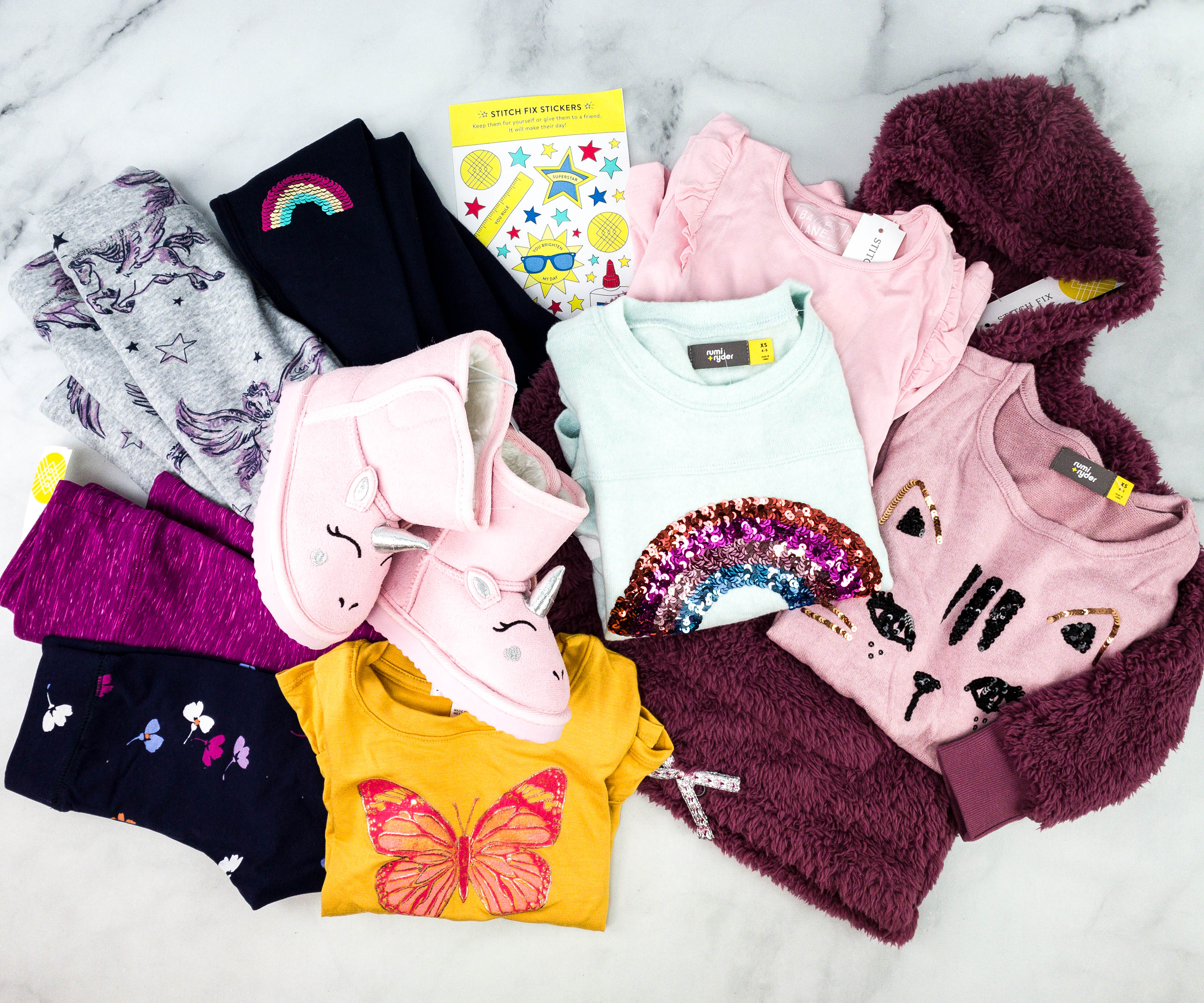 Everything in my box!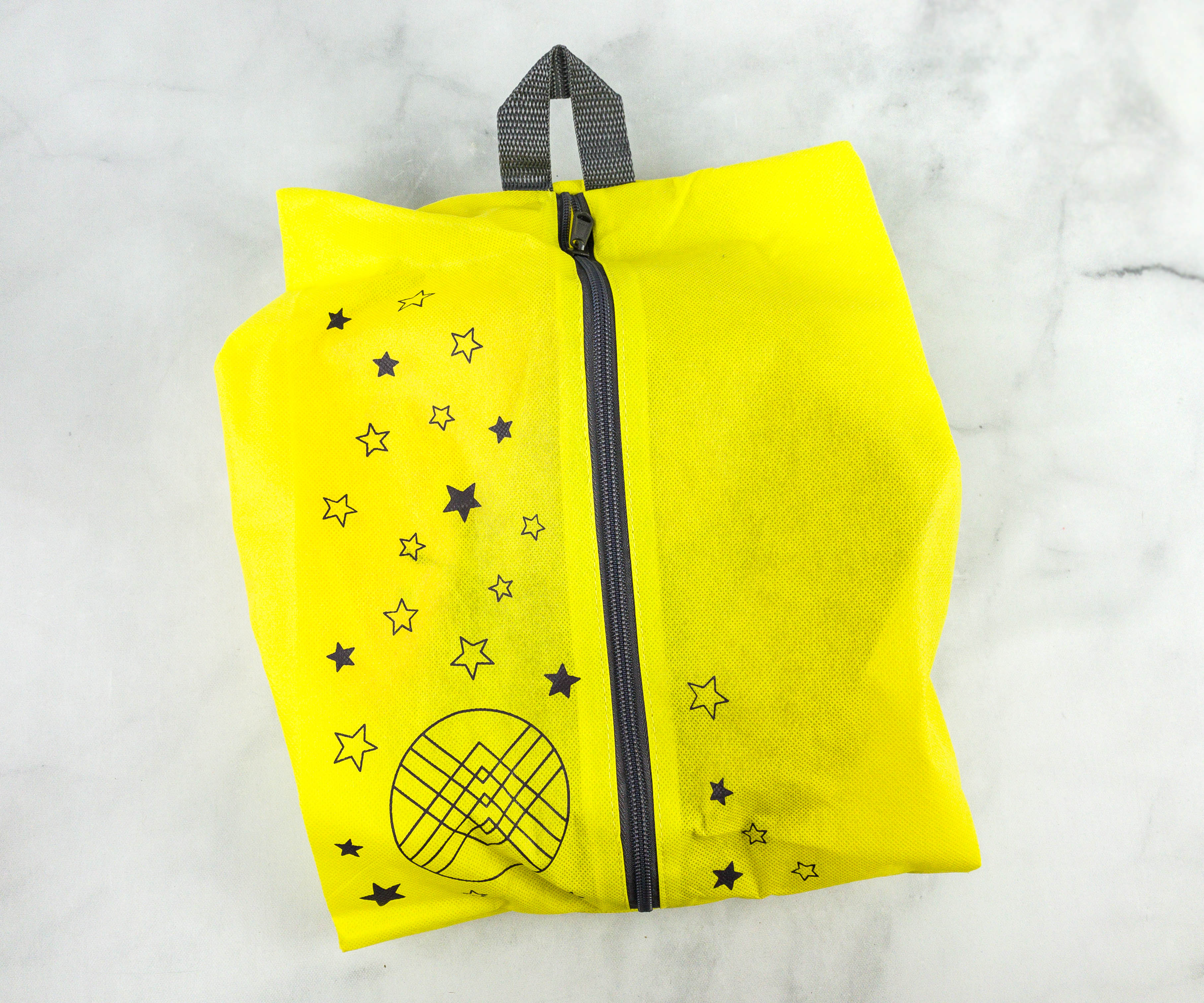 Capelli New York Suri Boot ($26) I like that they send footwear in a reusable pouch because this can be reused as a carrying pouch when traveling!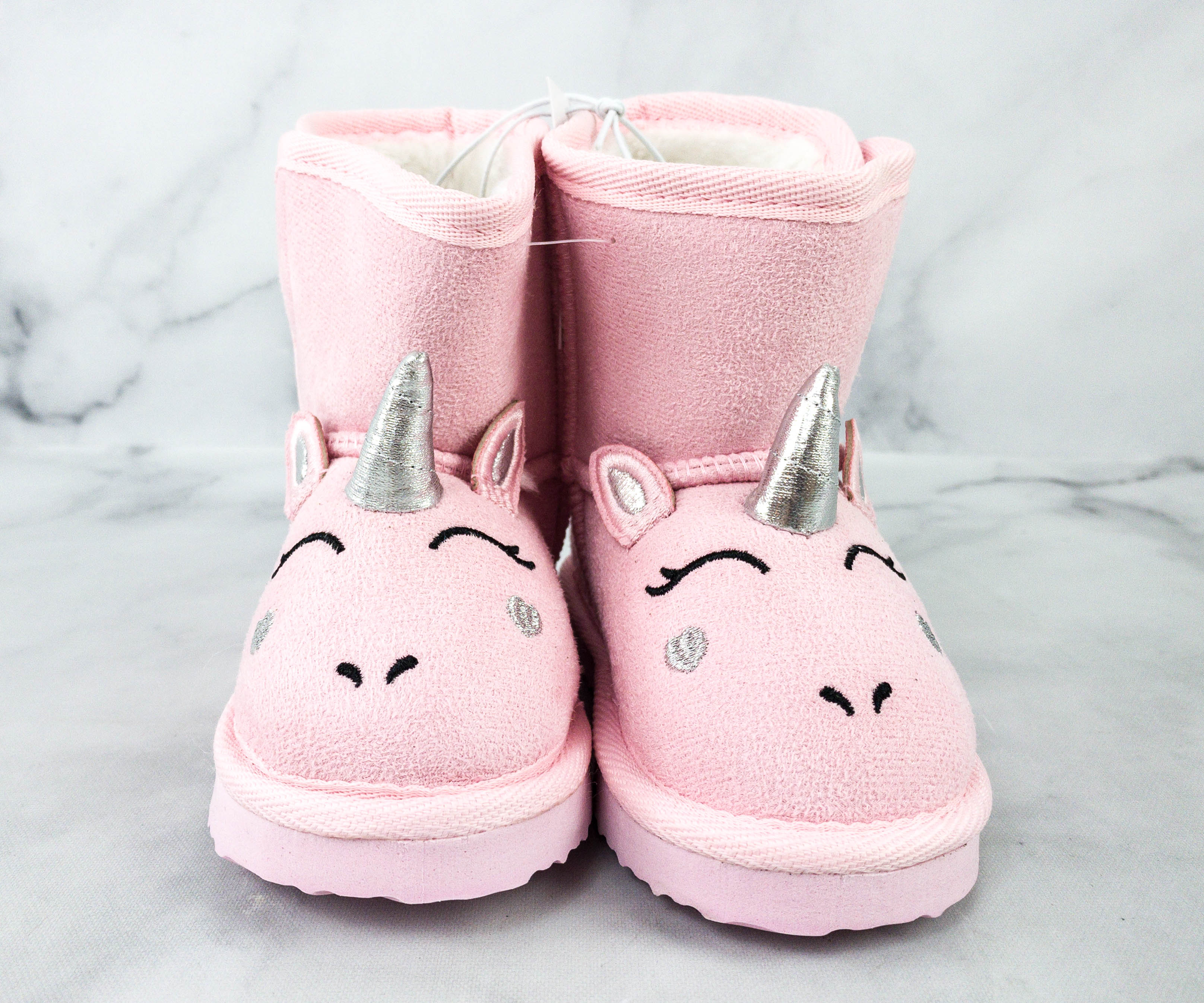 It's a cute pair of boots for girls! They feature a pink unicorn with a silver chrome horn.
It doesn't just look nice, it's also comfortable to wear! It has a velcro enclosure neatly tucked on the side to easily slide your kid's foot in and out when putting it on or taking it off.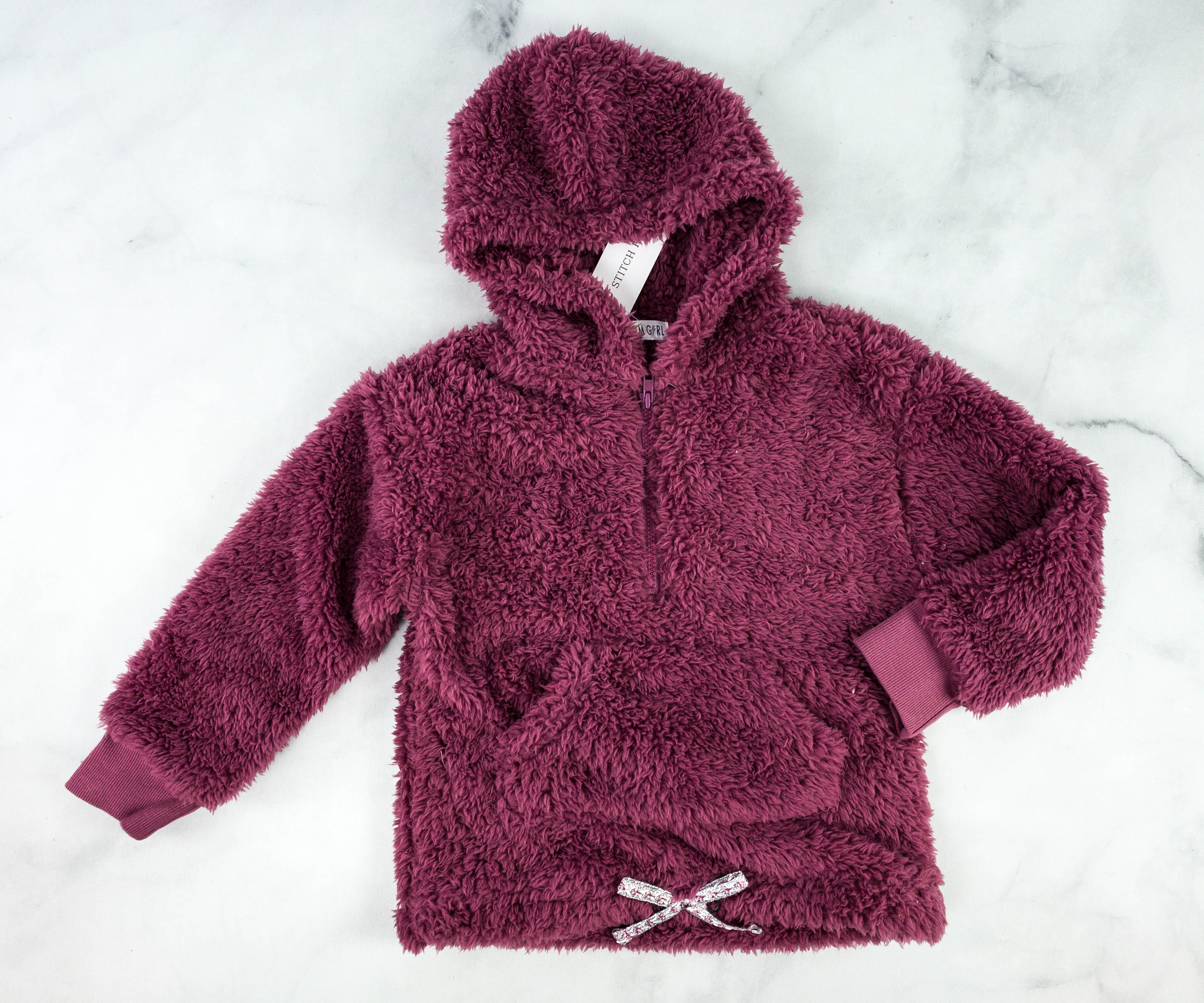 Love Glam Girl Tammy 1/4 Zip Fuzzy Pullover ($26) My daughter likes fuzzy tops and this one came just in the for the holidays!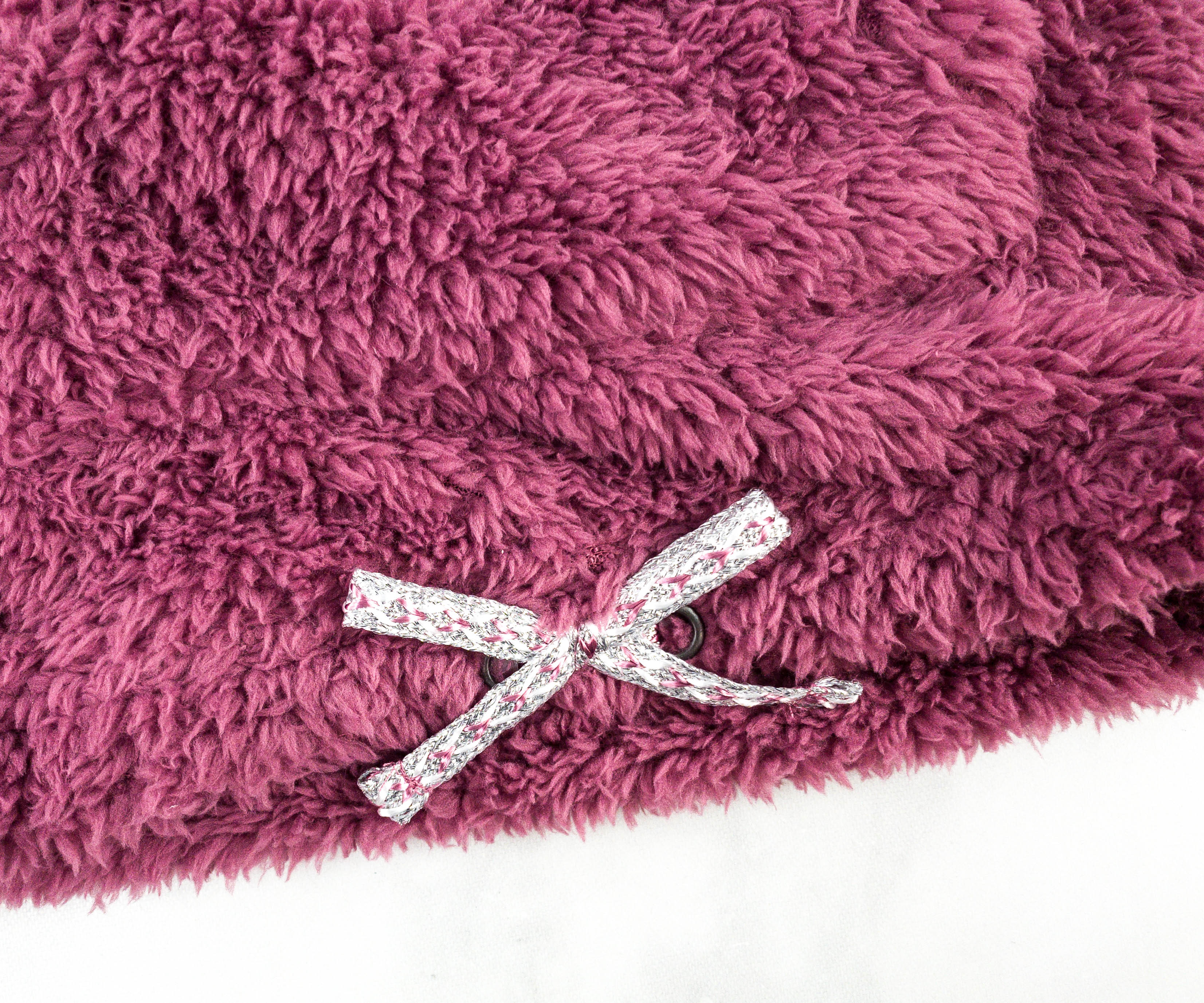 There is even a cute little ribbon detailing by the hem!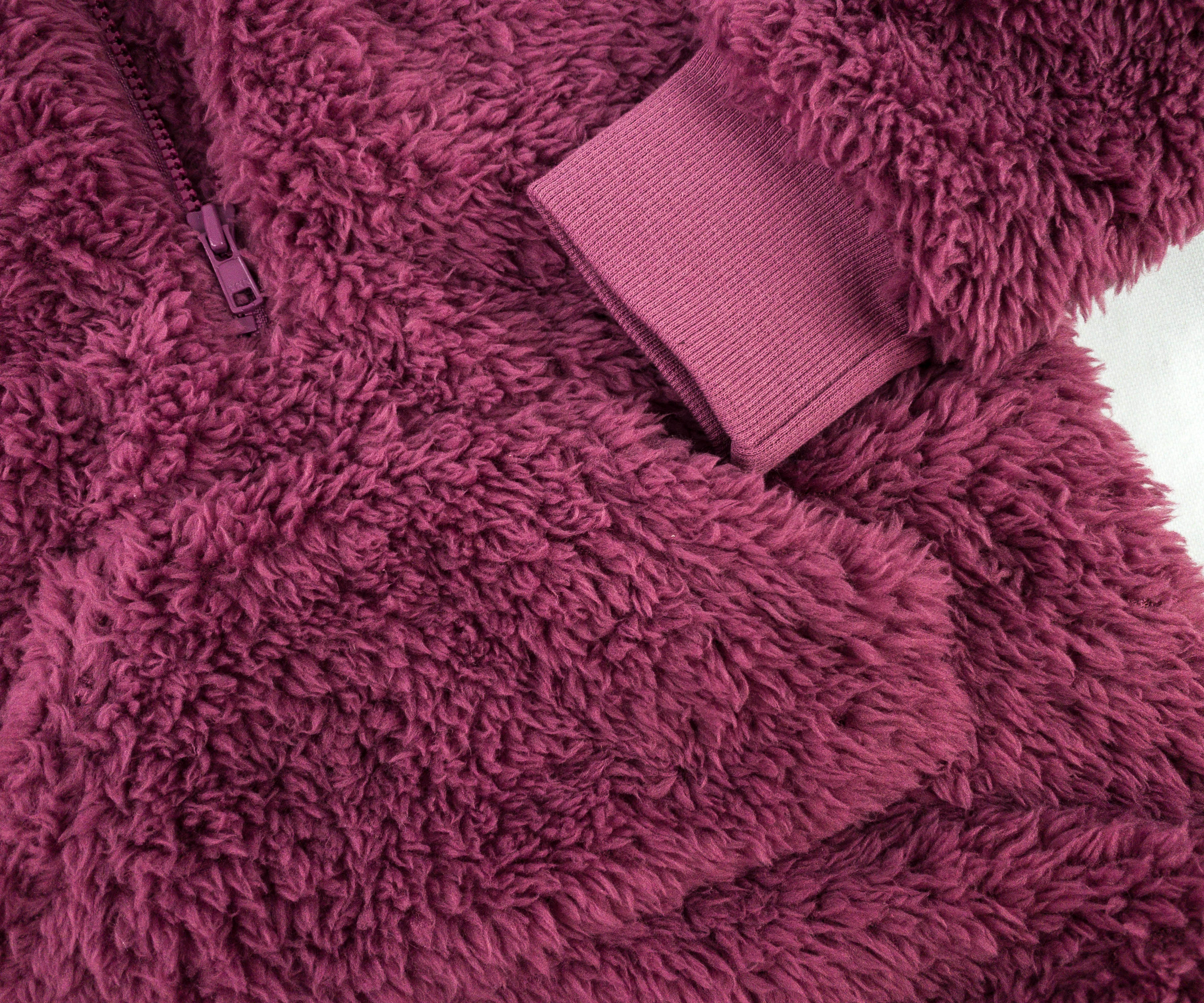 The material is nice and fluffy! It gives additional warmth when worn! I also like that the sleeves are cuffed so you're sure the it won't ride up even with constant movements.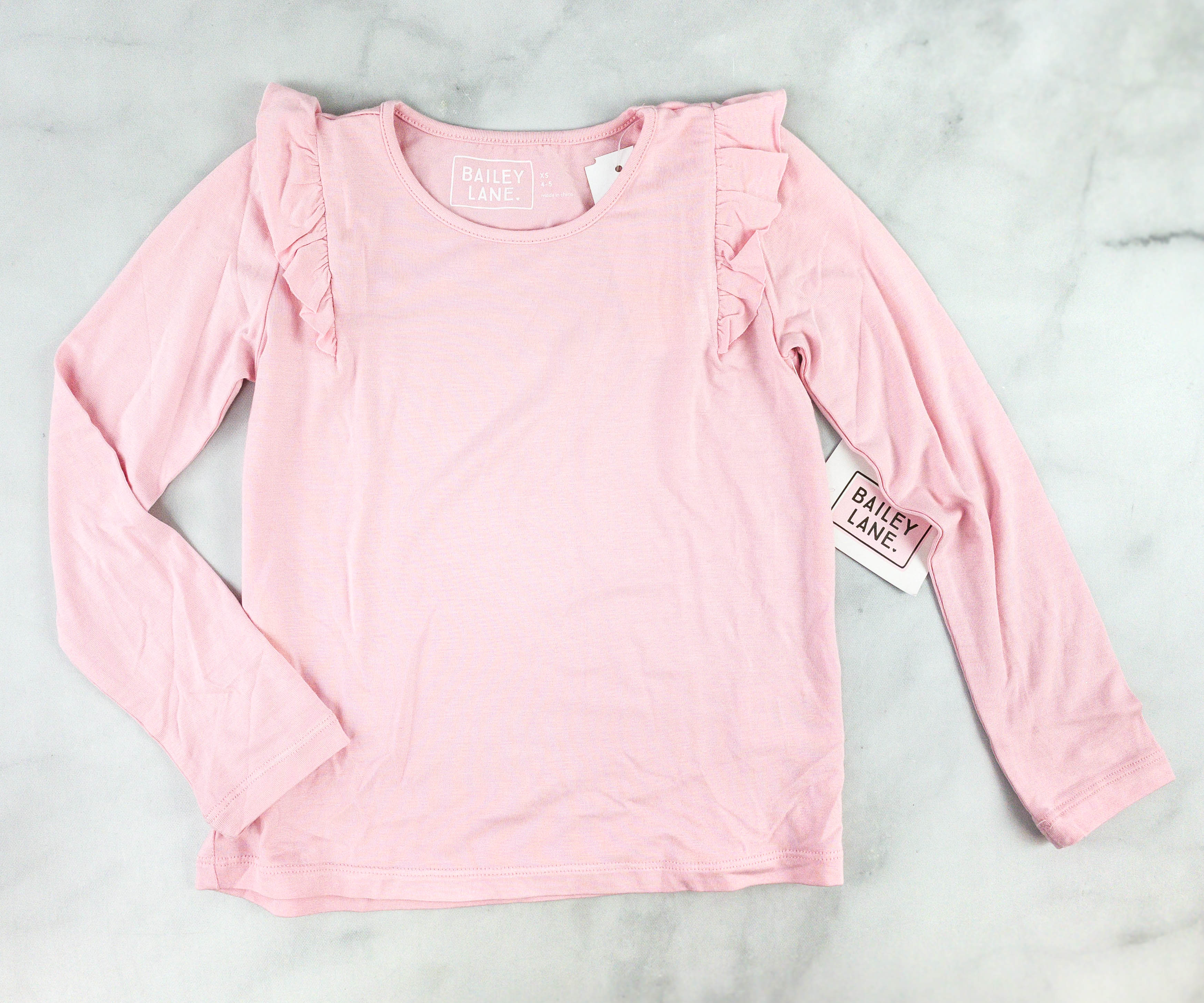 Bailey Lane The Ruffle Detail Longsleeve Tee ($16) This long-sleeved top is in light pink. It's cute and easy on the eyes!
The ruffle detail just adds a bit more flair to the whole look, giving it that sweet and charming vibe!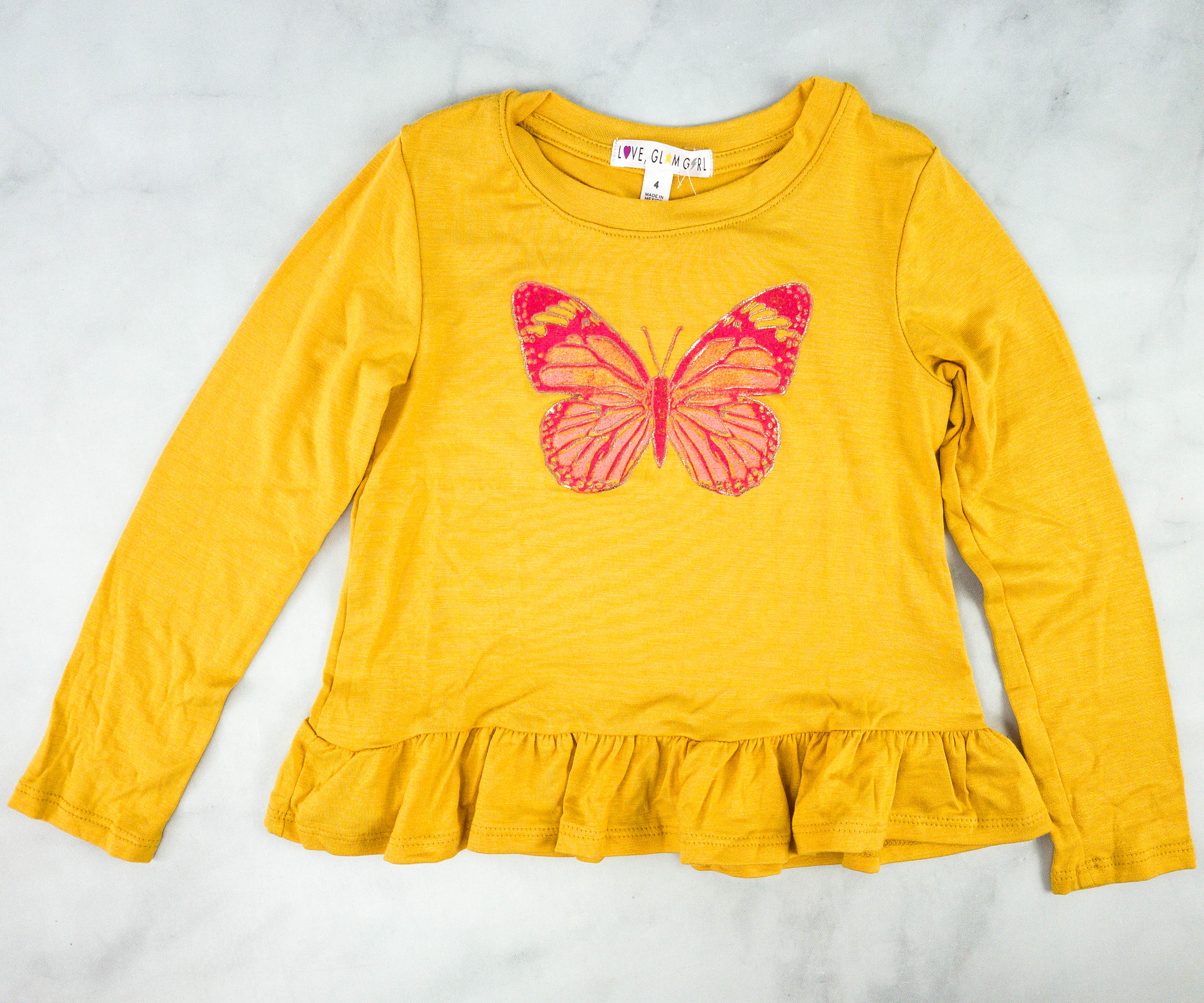 Love Glam Girl Candice Peplum Hem Graphic Tee ($16) Here's another long-sleeved top and this time it's in bright yellow!
The butterfly print looks really good with the glittery outline.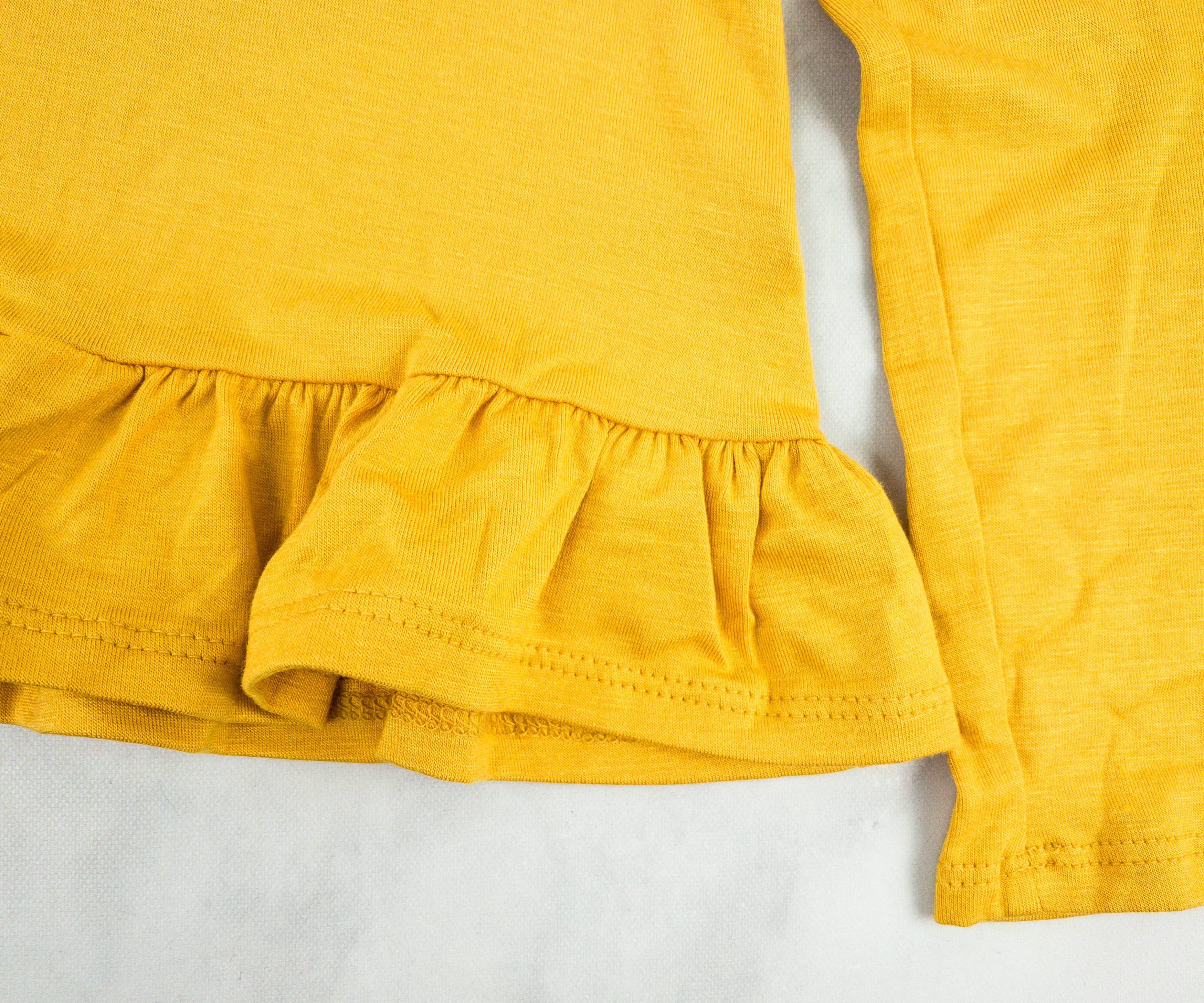 This is great to wear on any day for that pop of color. The peplum hem is also really pretty!
Rumi + Ryder The Brushed Sequin Top ($20) The next season-appropriate top is a light mint long-sleeved tee. What makes it unique is the sequined design across the middle.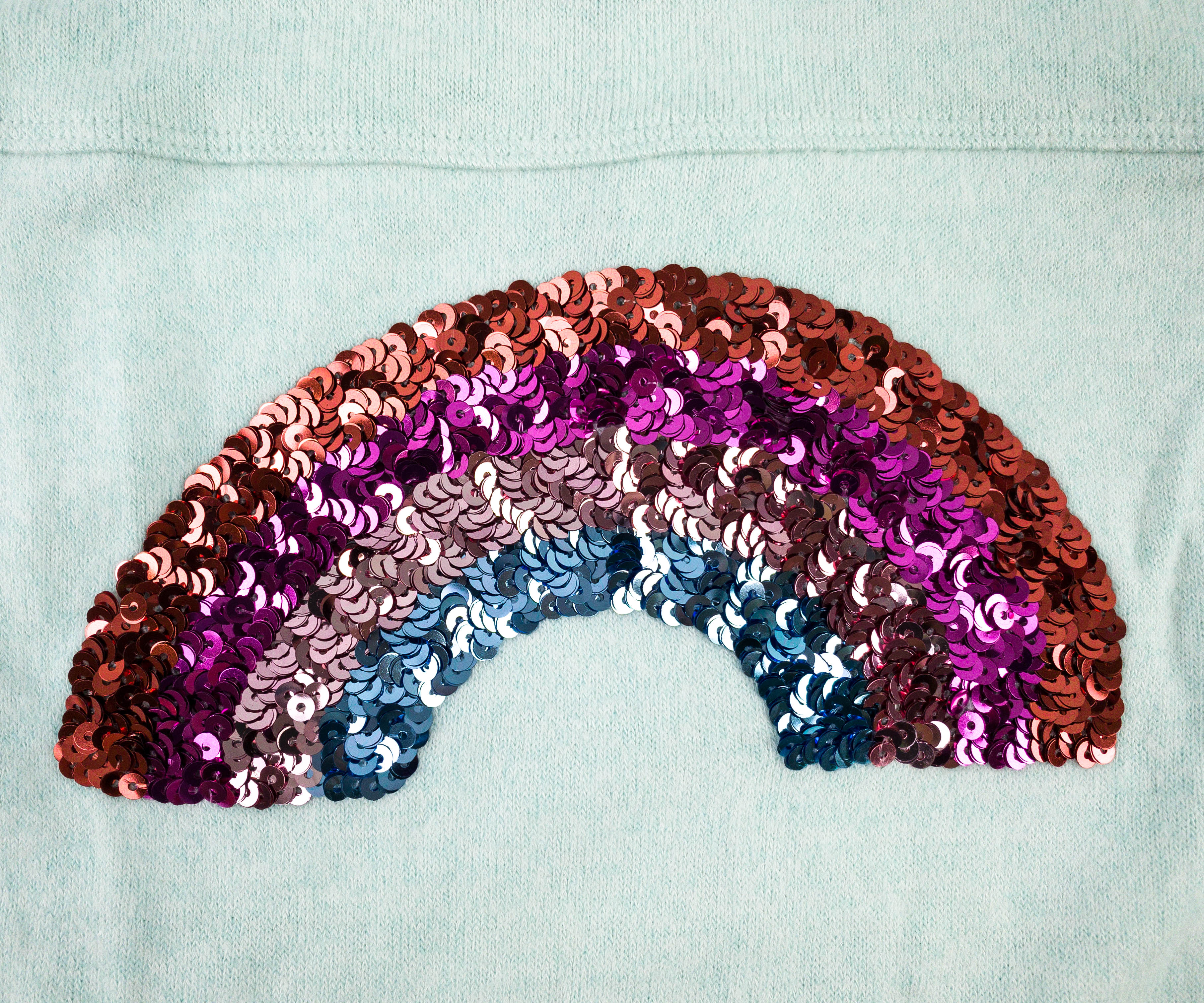 It features a full-sequin rainbow pattern in the middle!
It also has two white stripes on the sleeves which reminds me of a varsity shirt.
Rumi + Ryder The Brushed Side Twist Graphic Top ($20) The last top from this fix features a cute feline design!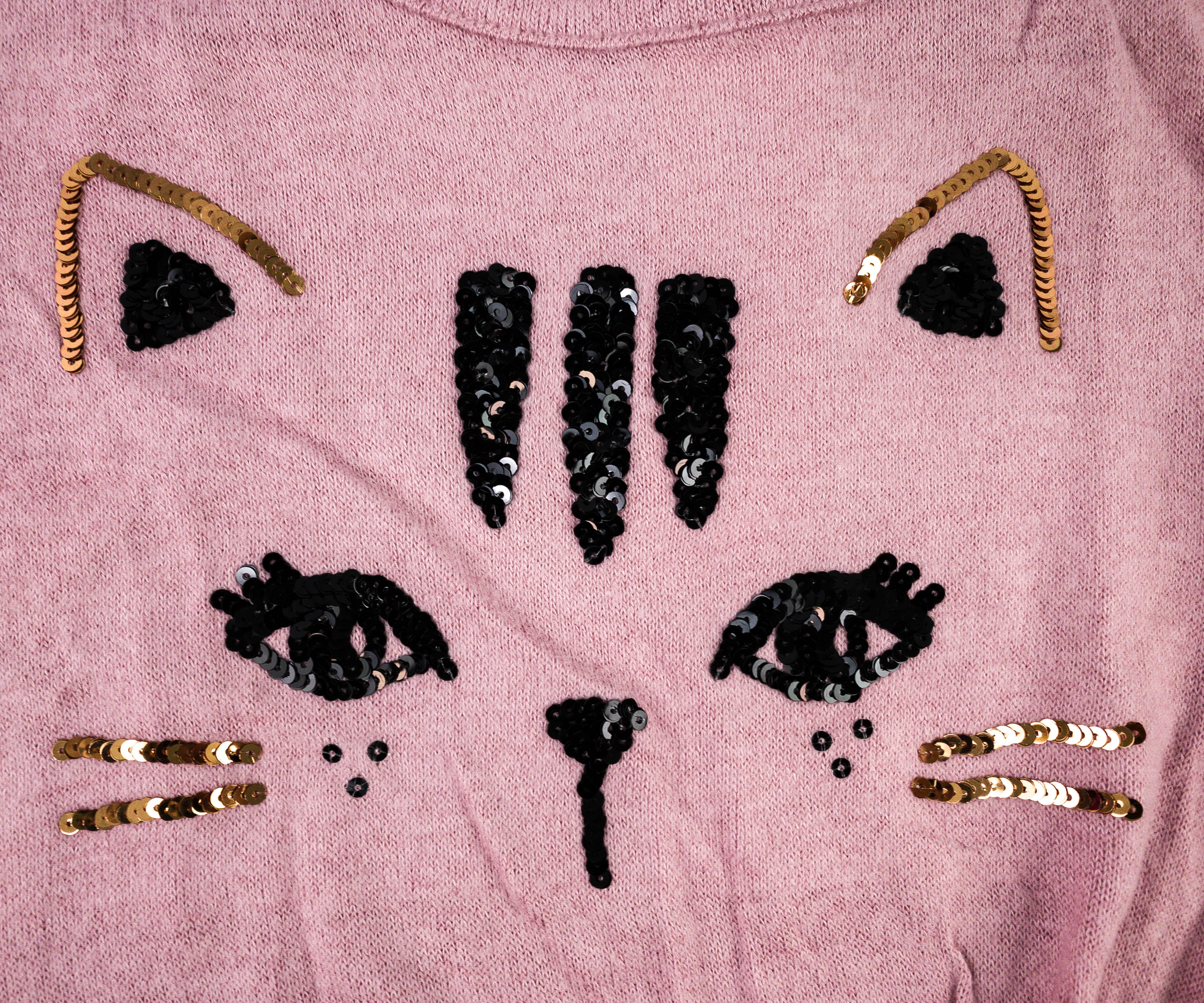 The cat's eyes and whiskers are made using sequins. They even included those cute cat ears!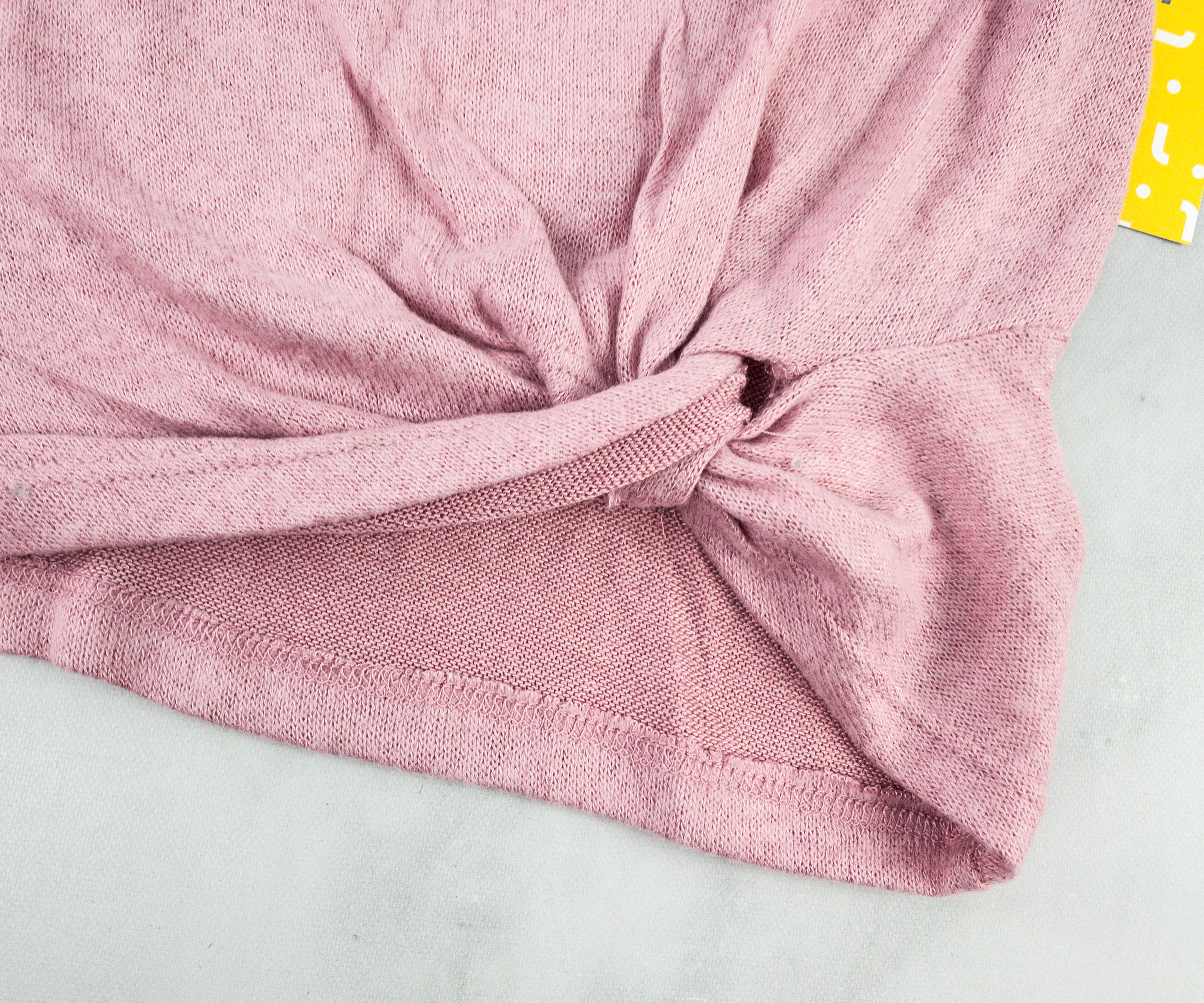 It has a side knot that adds more cuteness and ties up the whole look!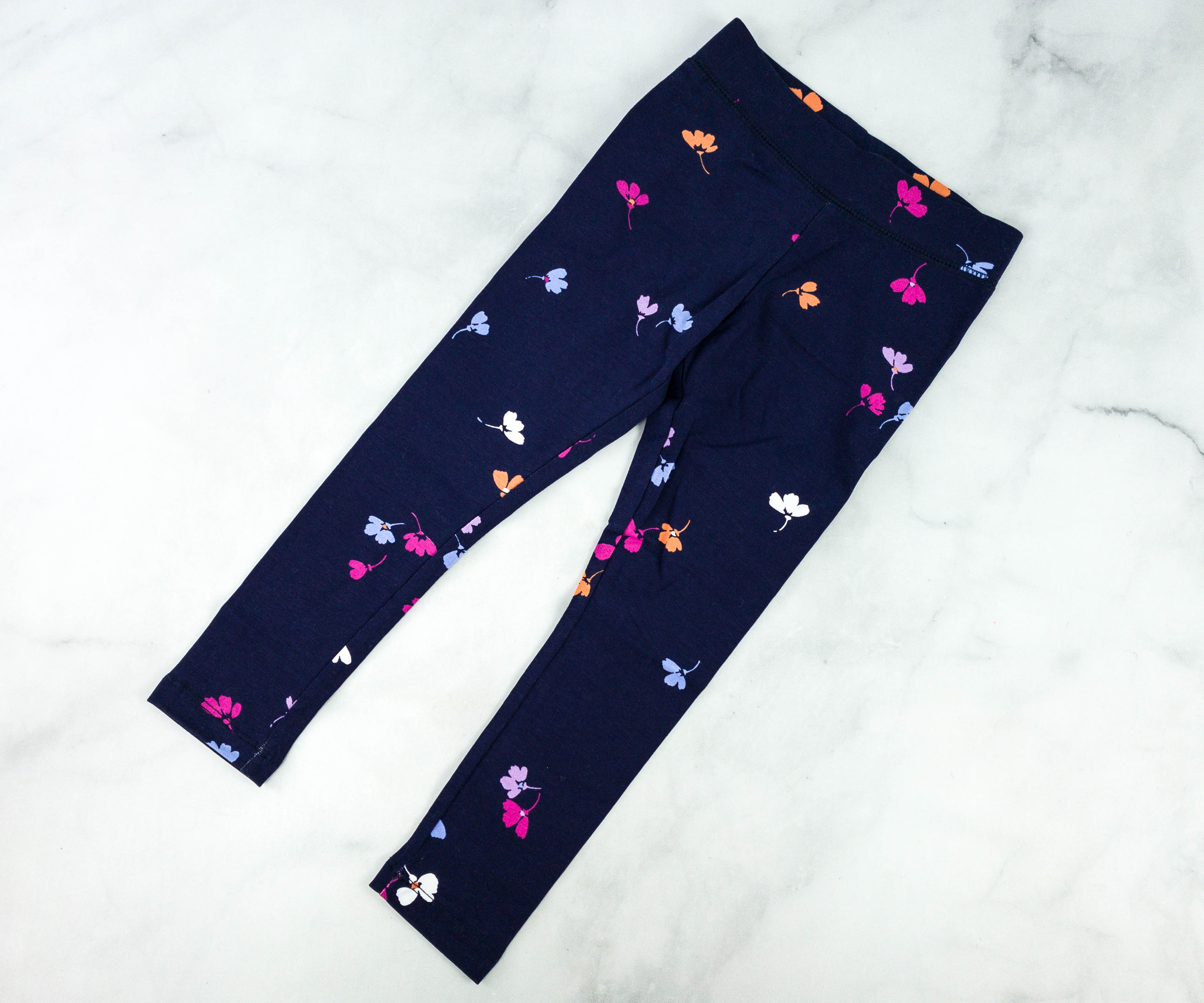 Rumi + Ryder The Basic Legging ($12) Now, we move on to the bottoms! Here's a basic pair of leggings in navy blue, with colorful flowers all over.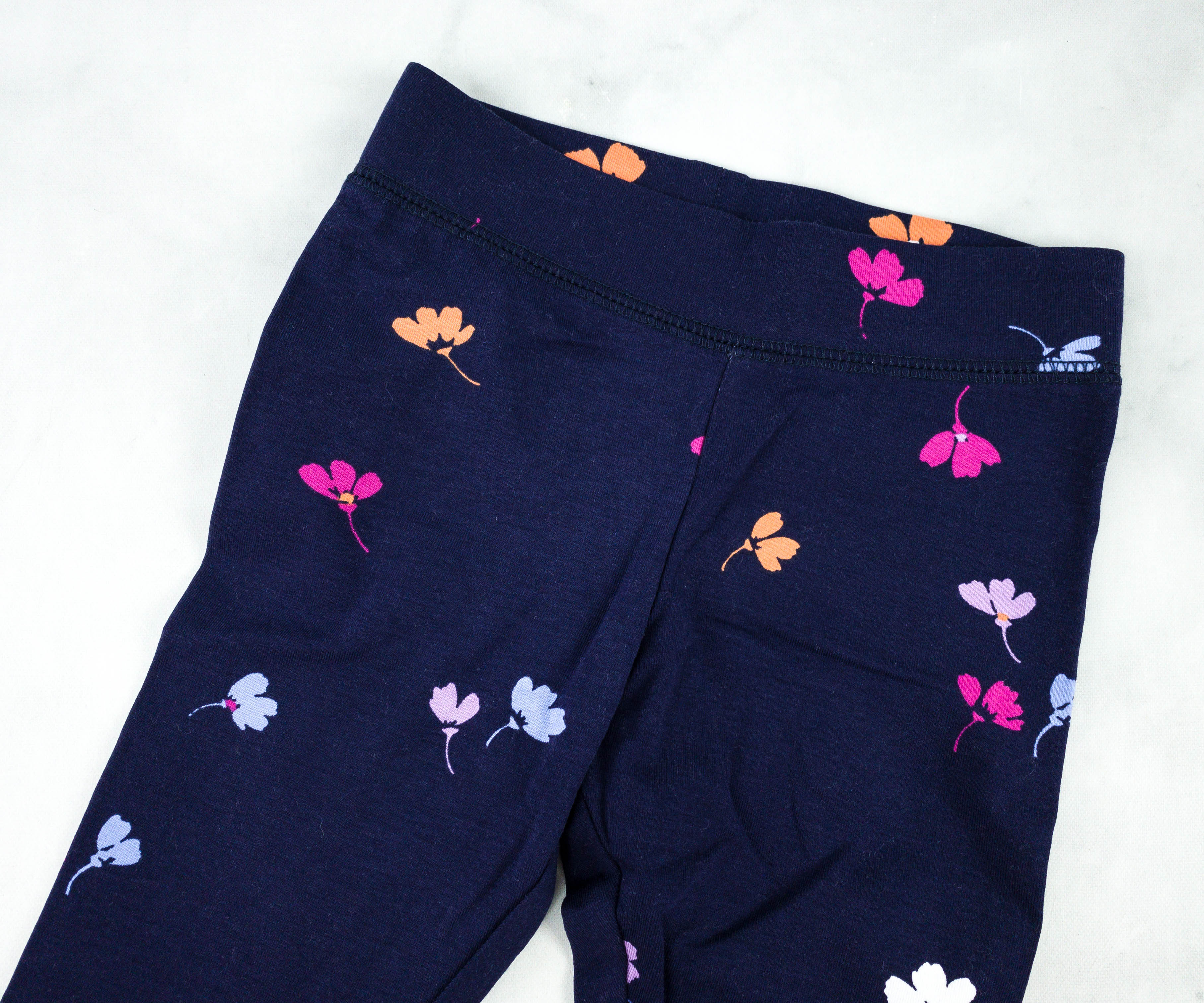 It's soft, lightweight, and comfortable to wear, just like how leggings should be. The floral design is minimal but it goes in good contrast with the dark base fabric.
Runway The Reverse Stitch Active Fleece Lined Legging ($22) Made with active fleece, this legging goes well with any sporty top!
It's perfect for those days when my daughter plays and runs around in our yard, as the material helps prevent sweat from lingering and dampening the skin.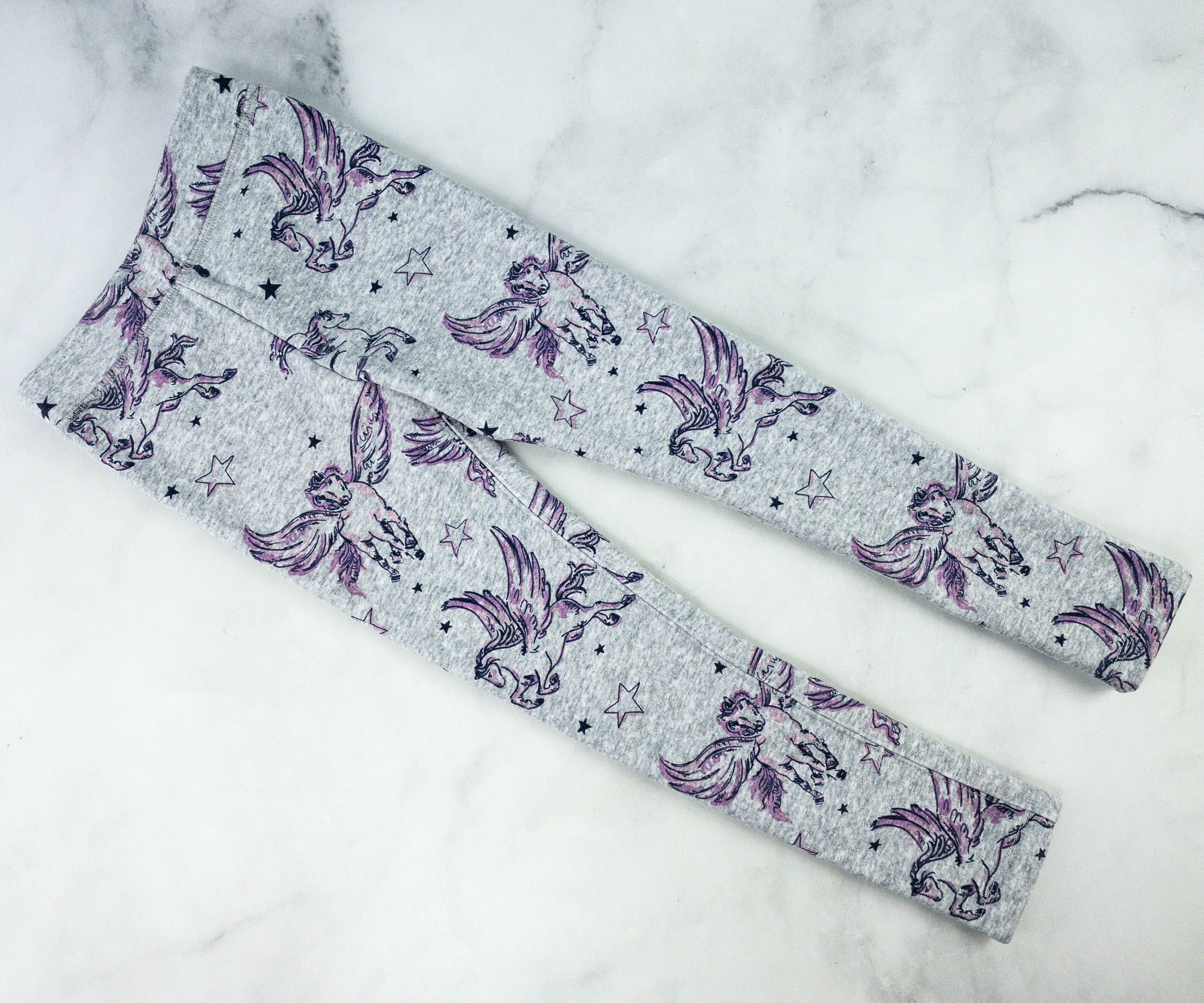 Rumi + Ryder The Fleece Lined Legging ($18) This lined legging is perfect for Christmas Eve, and it has unicorns all over it!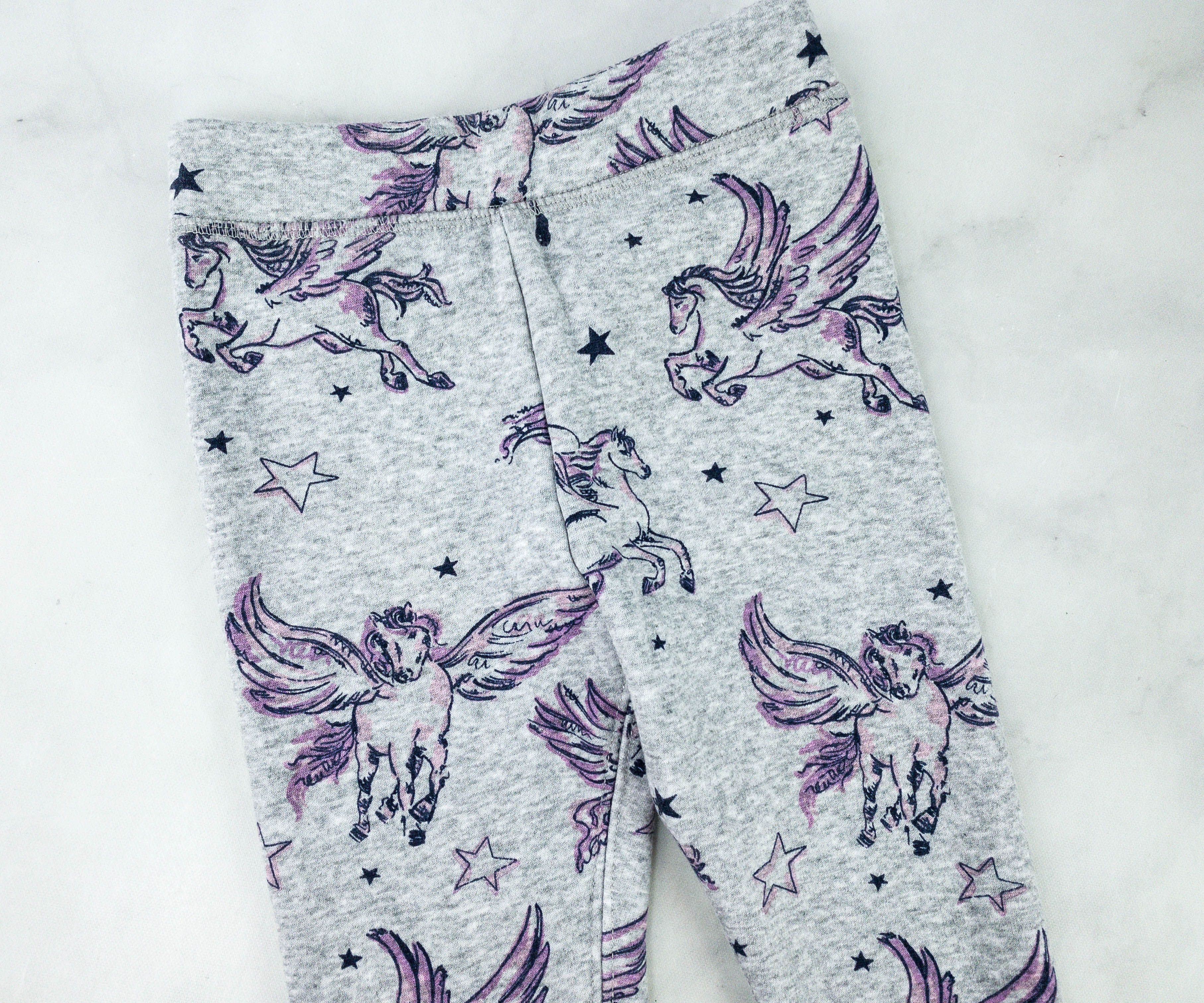 Here's a closer look at the print!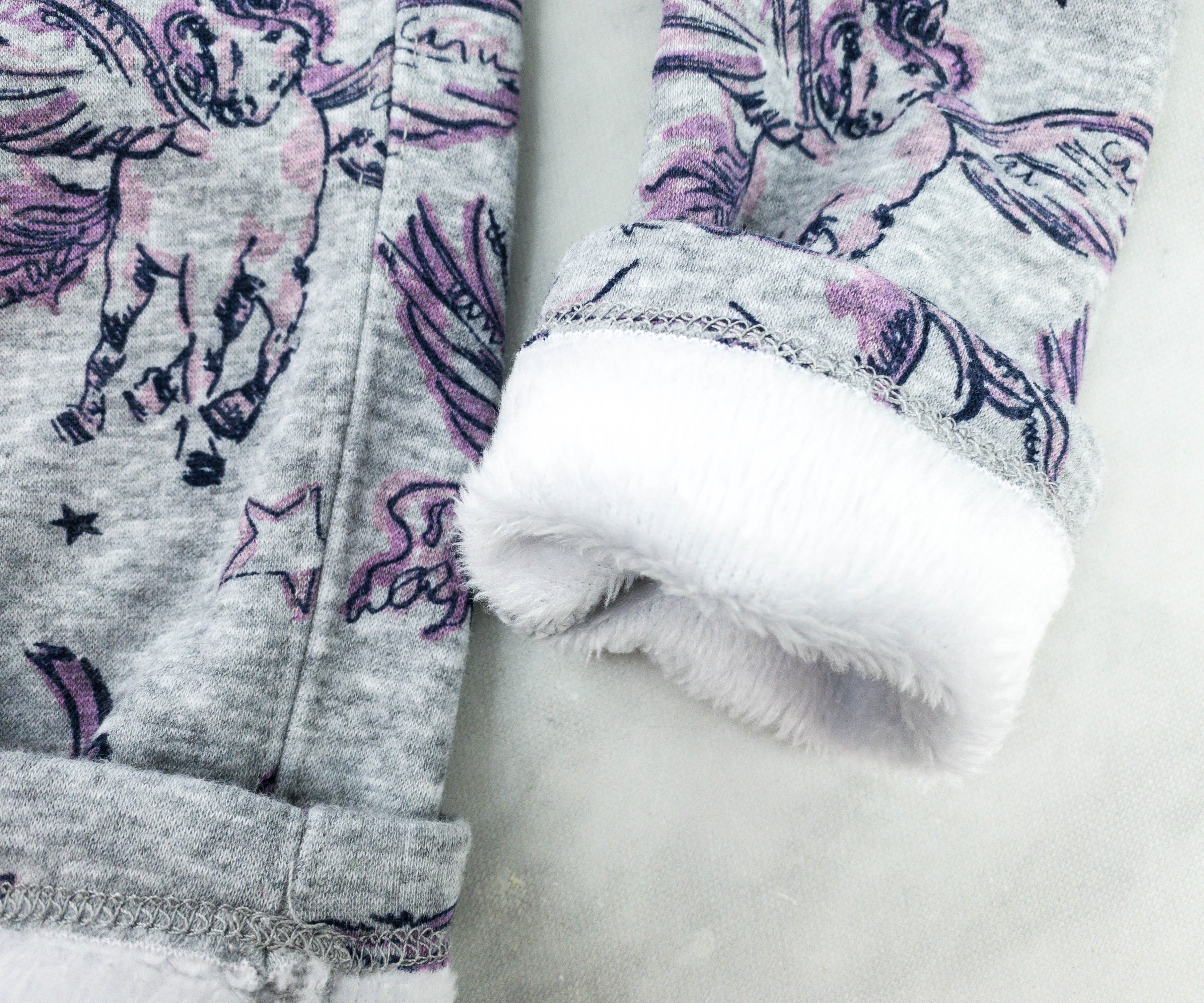 It's even fleece-lined, making it soft and comfortable. It's an added layer that will keep my daughter warm and toasty during the cold night!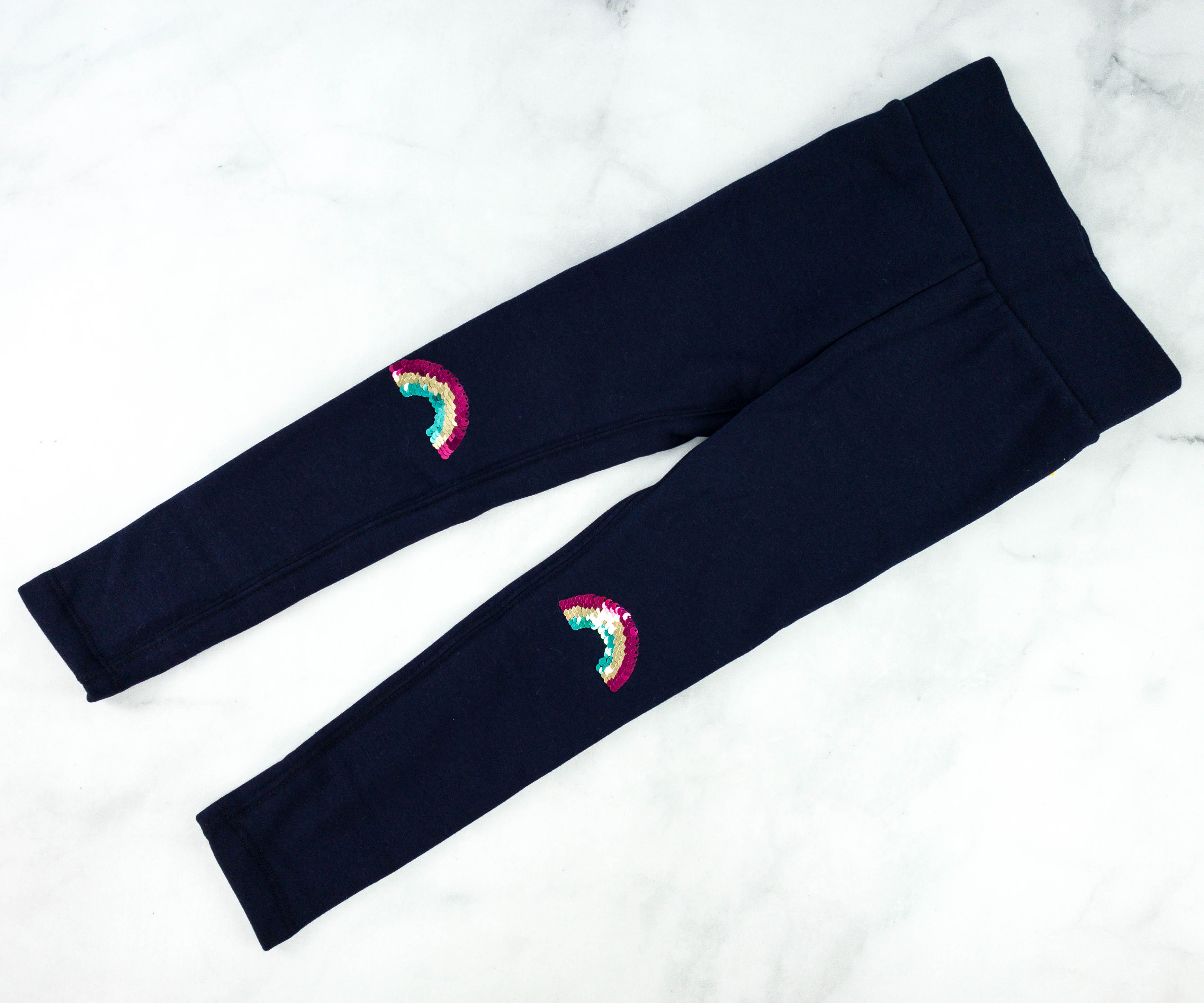 Rumi + Ryder The Wide Waist Fleece Lined Legging ($18) We'd never get enough of cute leggings! This one is also fleece lined and it features sequined rainbows on the knee part.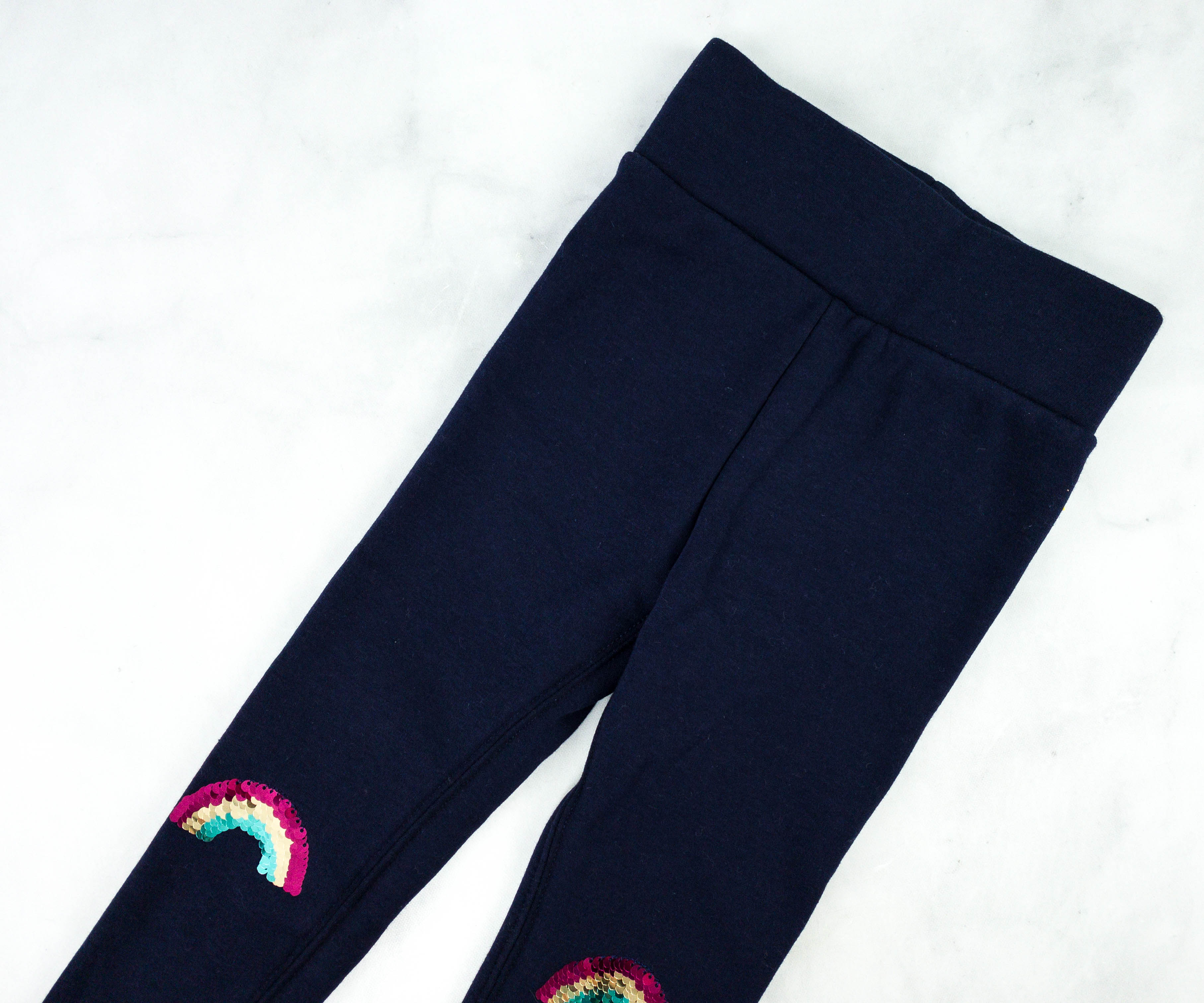 This one has a simpler design and a wider waist. It's perfect to pair with the sequined tops from this fix!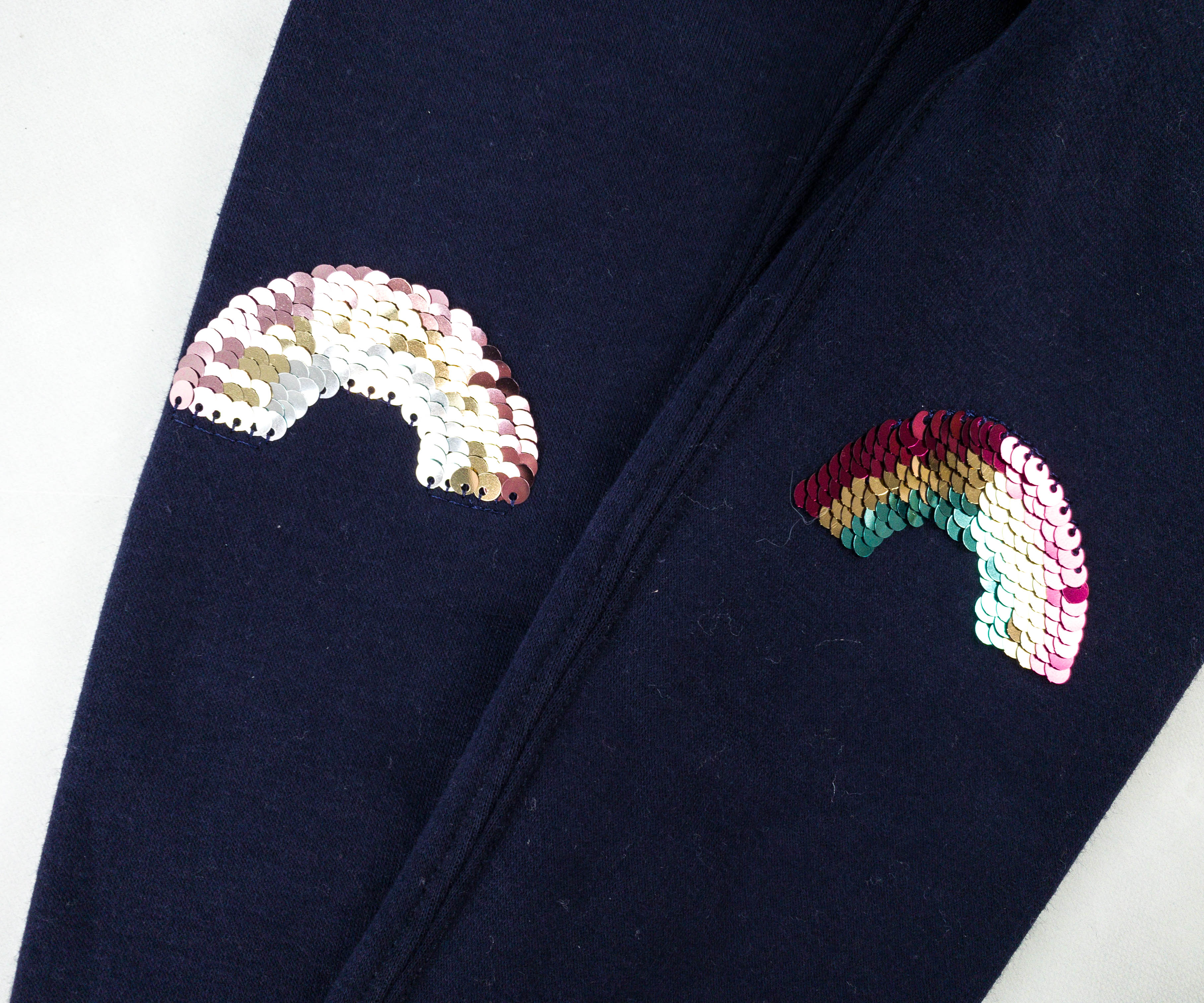 The sequins reflect the light really nicely and the colors pop up because of the dark-colored base.
It's getting colder, so long-sleeved tops and leggings are currently my daughter's go-to outfits. I'm glad they sent a bunch in this fix, and cute ones at that! Last month's footwear was a little too small for my daughter, but this month's unicorn booties are just perfect. She loves them so much! Another favorite from this fix is the fleece-lined leggings. They really did the trick! They're comfortable, fashionable, and functional as it helps keep my daughter nice and warm. If you're looking to update your kid's wardrobe, this styling service is a fun and convenient option. You don't have to worry if there's something that doesn't fit or your kid doesn't like it. Just send them back using the provided return mailer! The best part is that you can do all this in the comfort of your own home!
What do you think of Stitch Fix Kids?