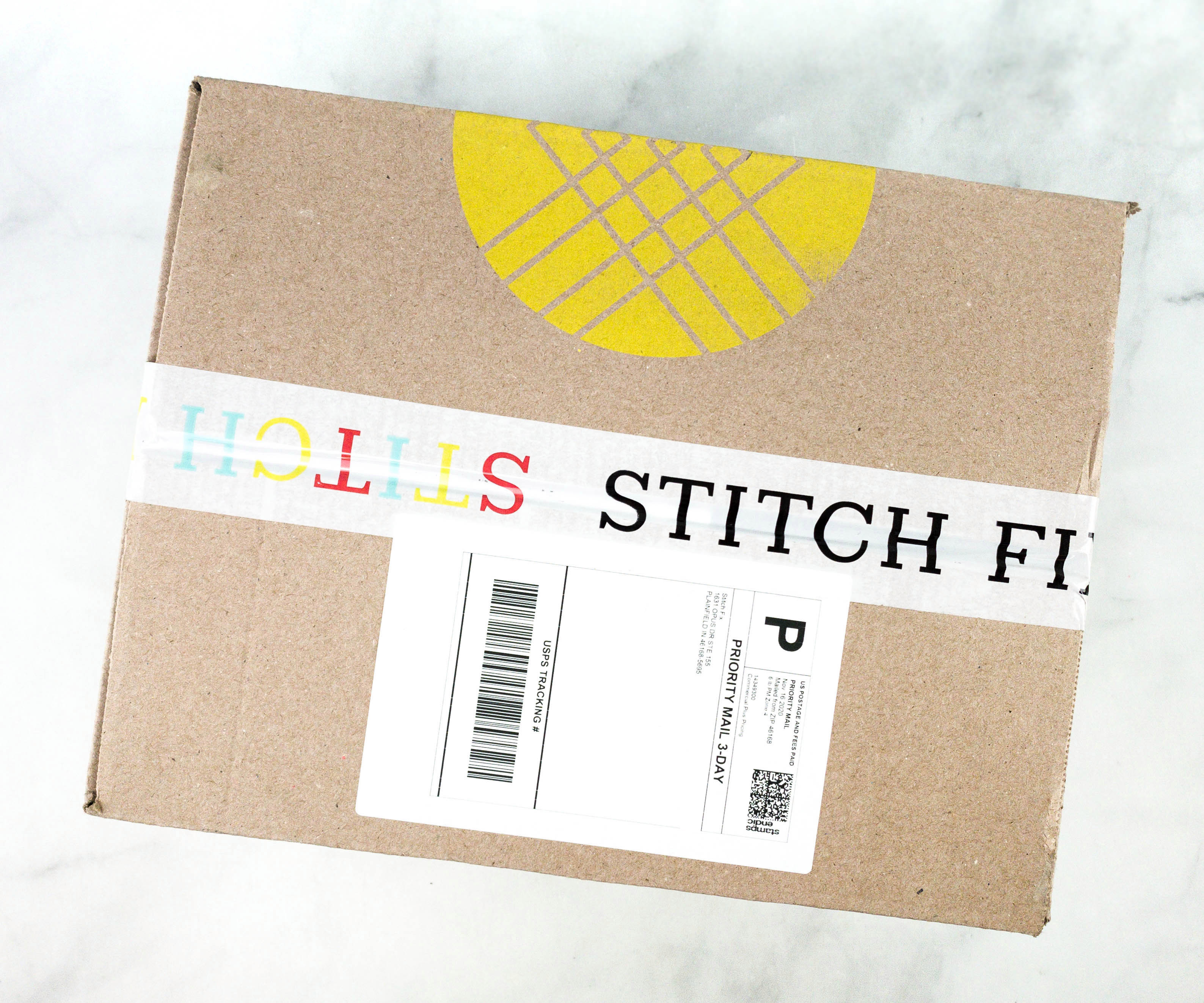 Stitch Fix Kids is a personal styling service for kids clothing ranging from sizes 2T to 14. At $20 styling fee for each box, you'll get 8 to 12 items with retail price ranging from $10 to $35 when it is shipped to you. You will be asked to share some styling preferences first when you sign up for this box so that the items included will be curated accordingly. If there are clothes that don't fit your child, you can always return them by the return envelope included in the box. If you do decide to keep all of the items, you will get 25% off on the whole box.
This is the review of Stitch Fix Kids for Girls.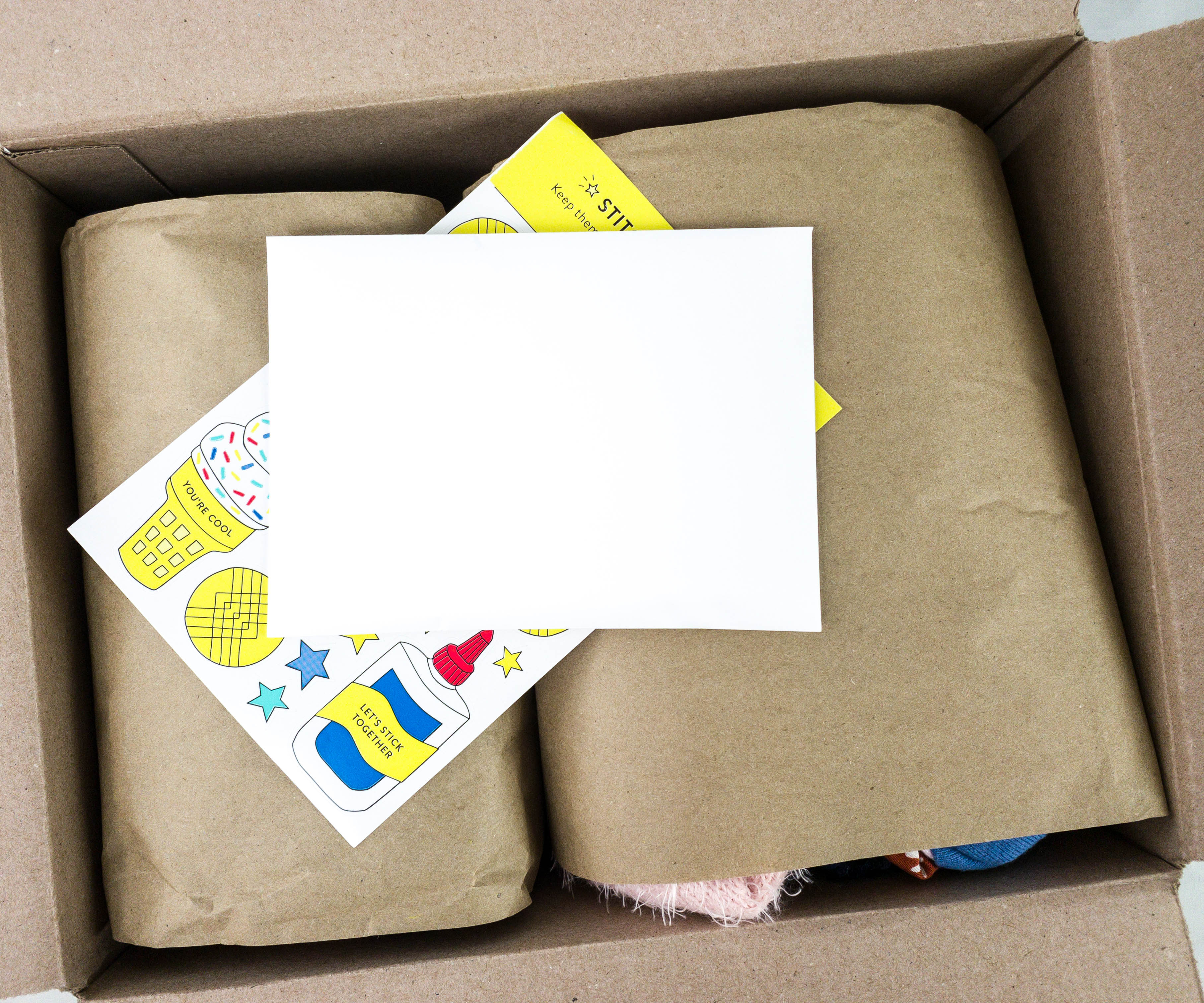 There's an envelope on top, with the rest of the items hidden away.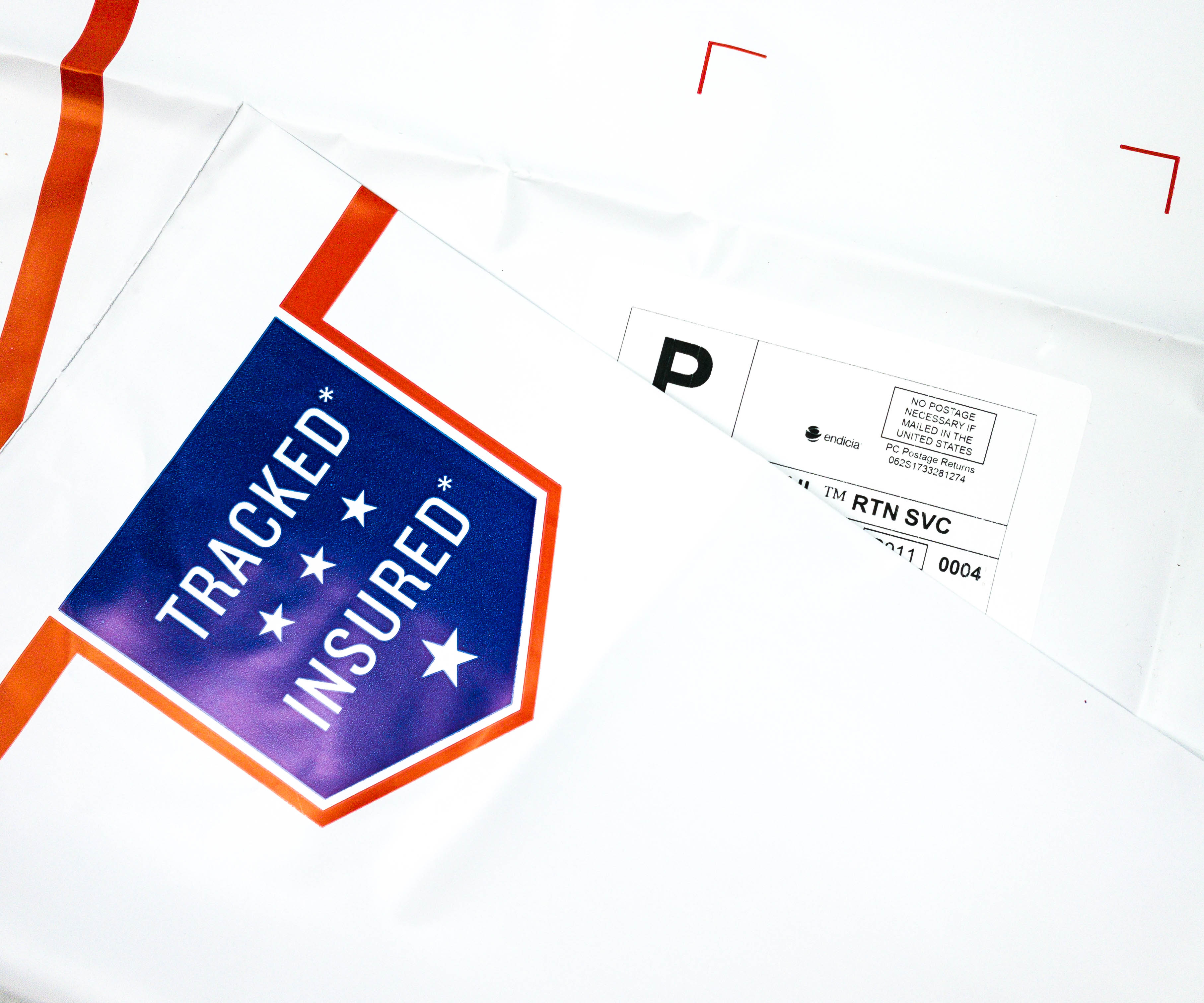 The return envelope is already included in the box so you can return what you don't like/doesn't fit easily.
The envelope contains a message from Stitch Fix.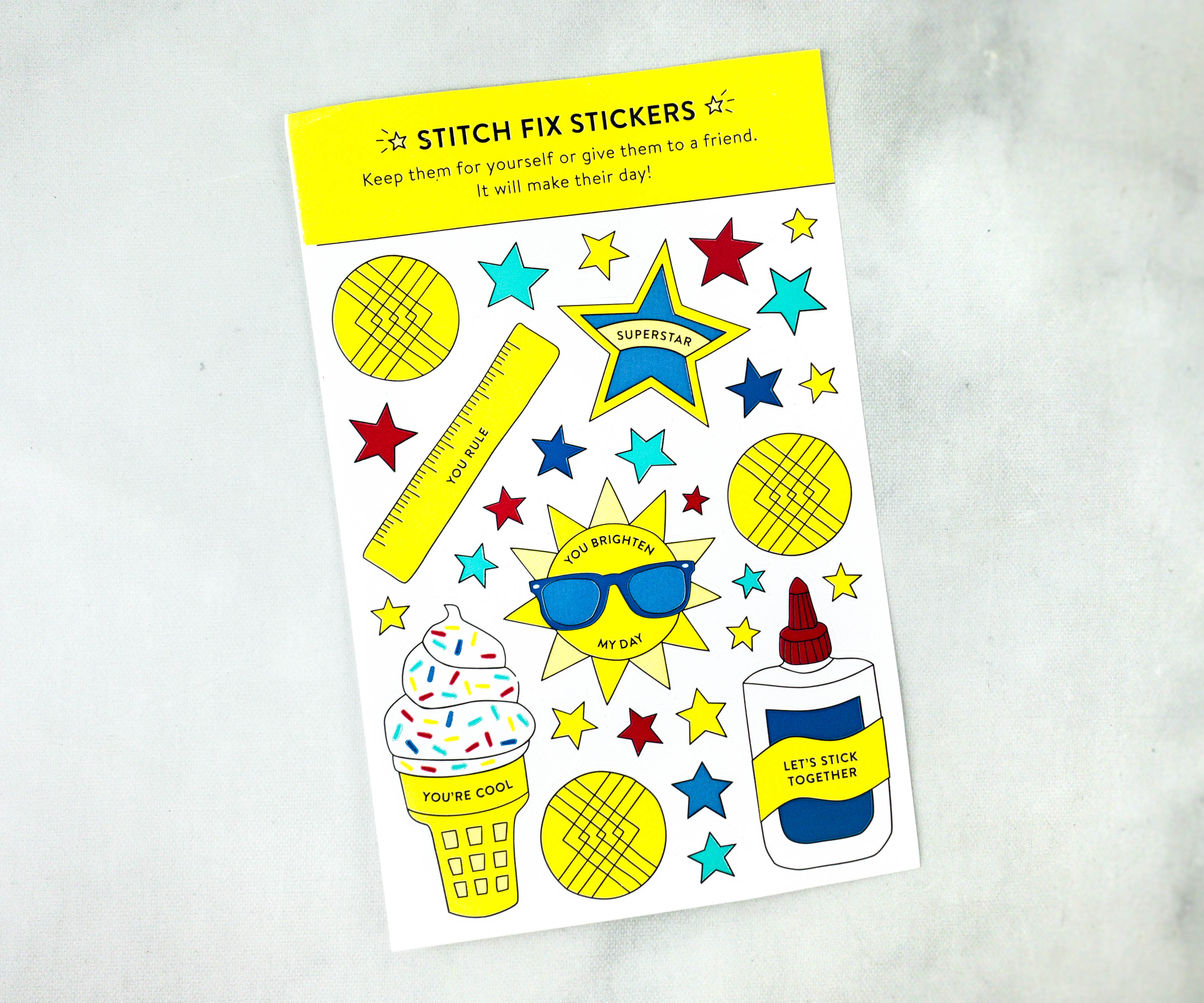 StitchFix started it off on the right foot with this cute set of StitchFix stickers!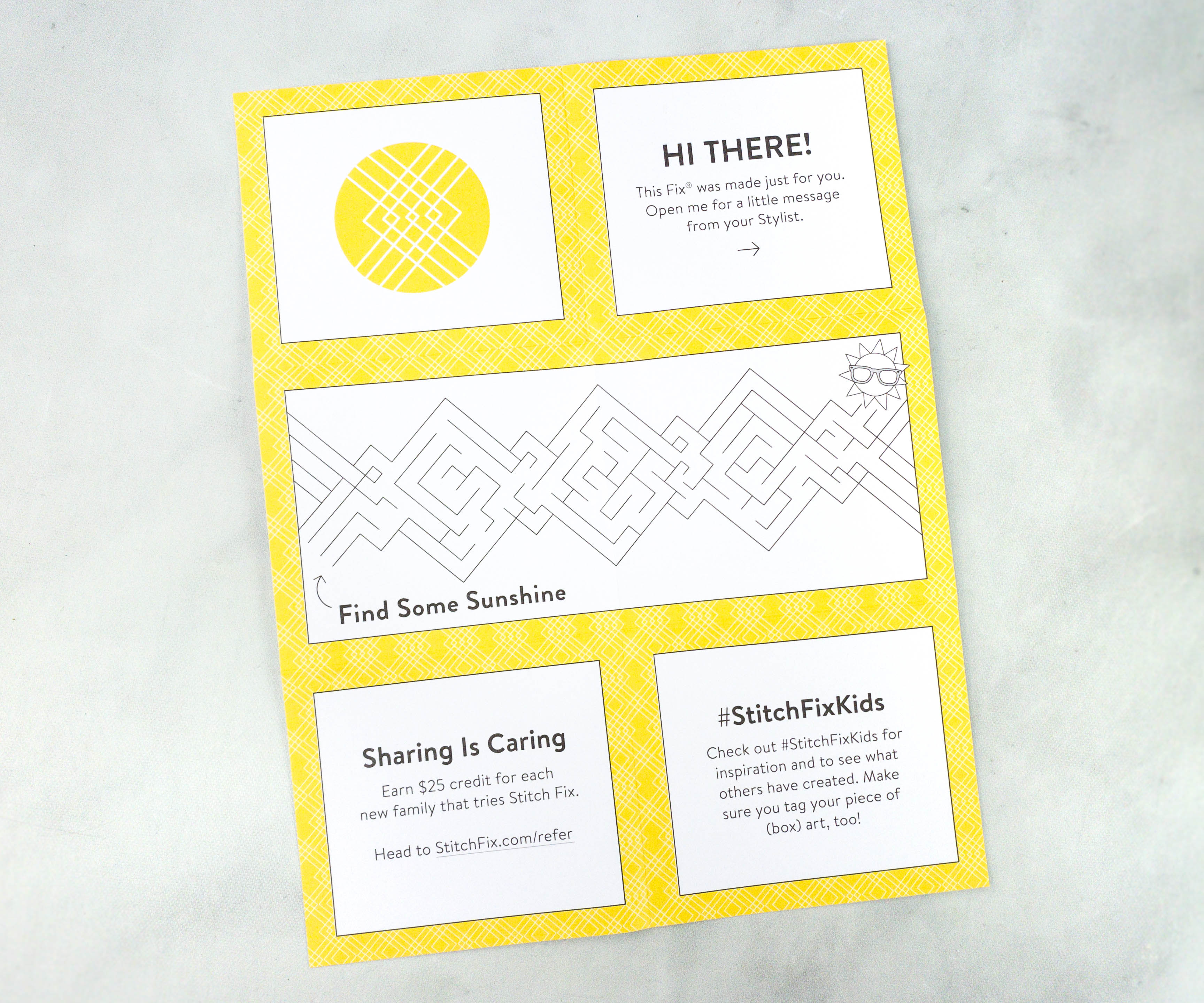 There's also a mini-game for the kids!
Here are photos of all the clothing items in my daughter's fix!
They also included a list of all the items' size and price. This way, it will be easier for you to compute how much you'll be paying if you'll get individual items.
All the items are nicely bundled in brown paper and sealed inside with a Stitch Fix sticker.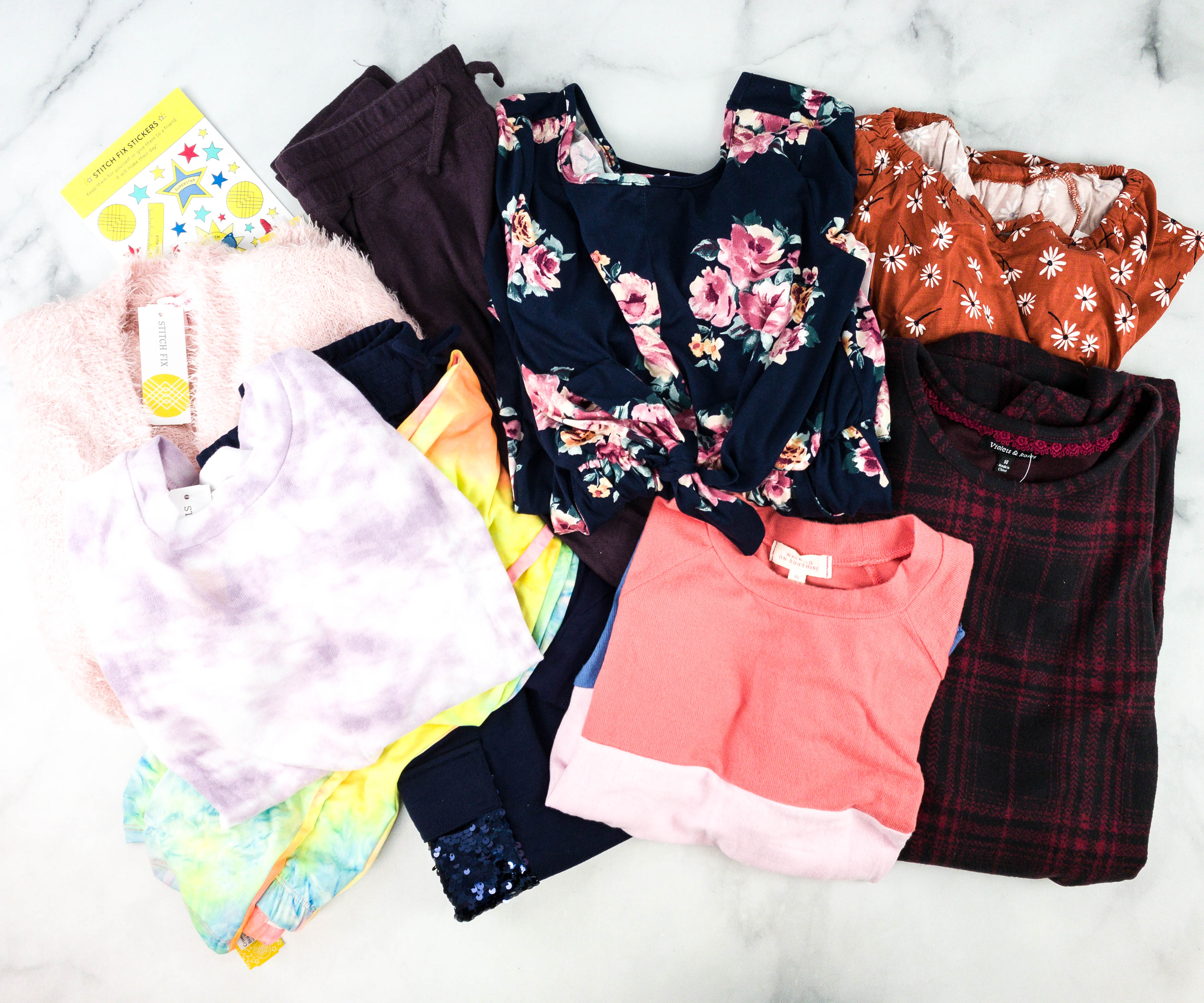 Everything in my box!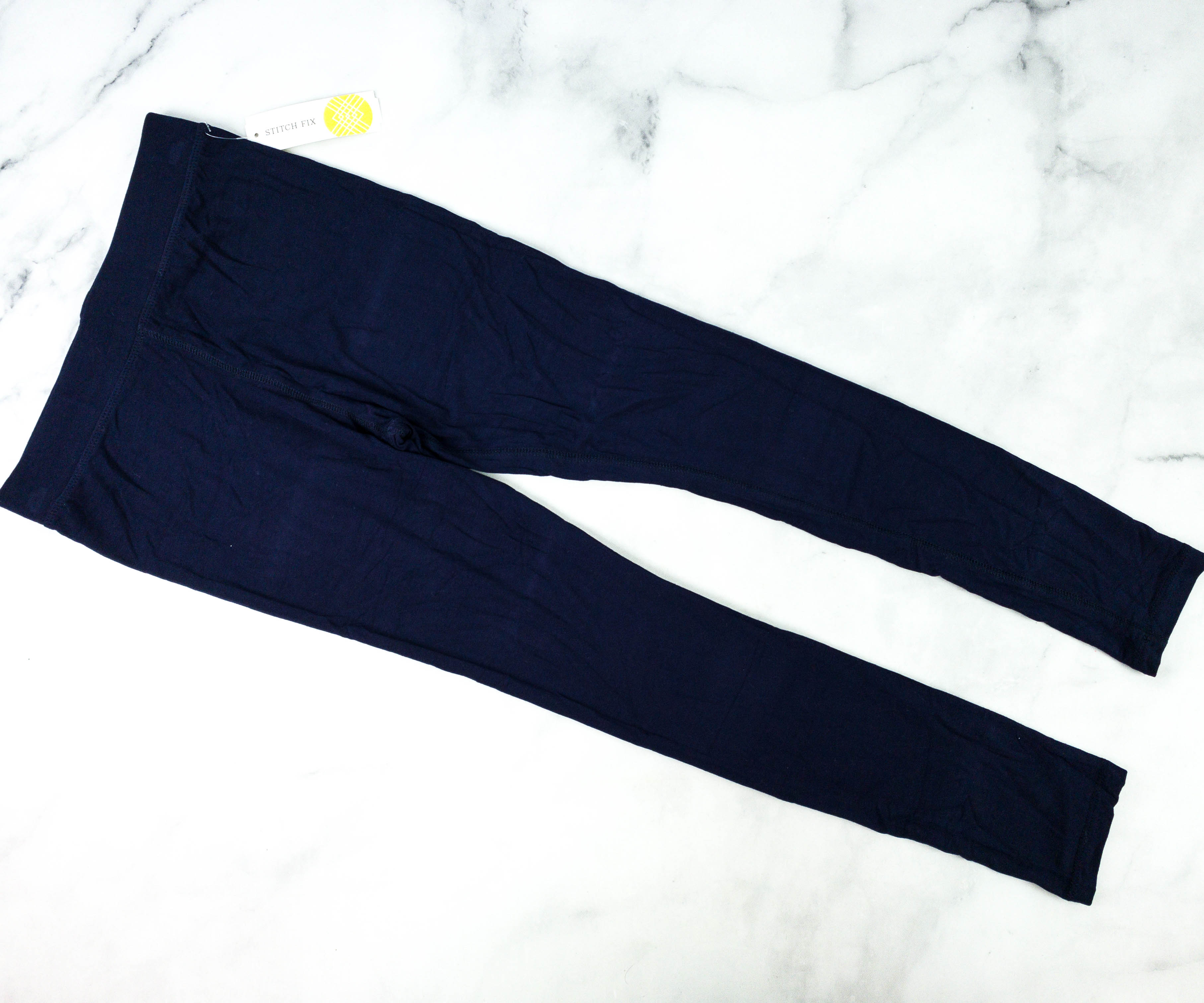 Rumi + Ryder The Everyday High Waisted Legging ($12) My daughter loves leggings because they are comfortable to wear! This one is in black, which makes it easy to pair with most of the tops in my daughter's wardrobe.
It has an elastic waist so even if it sits high up, it doesn't fold or roll down which tends to be the problem with most high-waisted bottoms.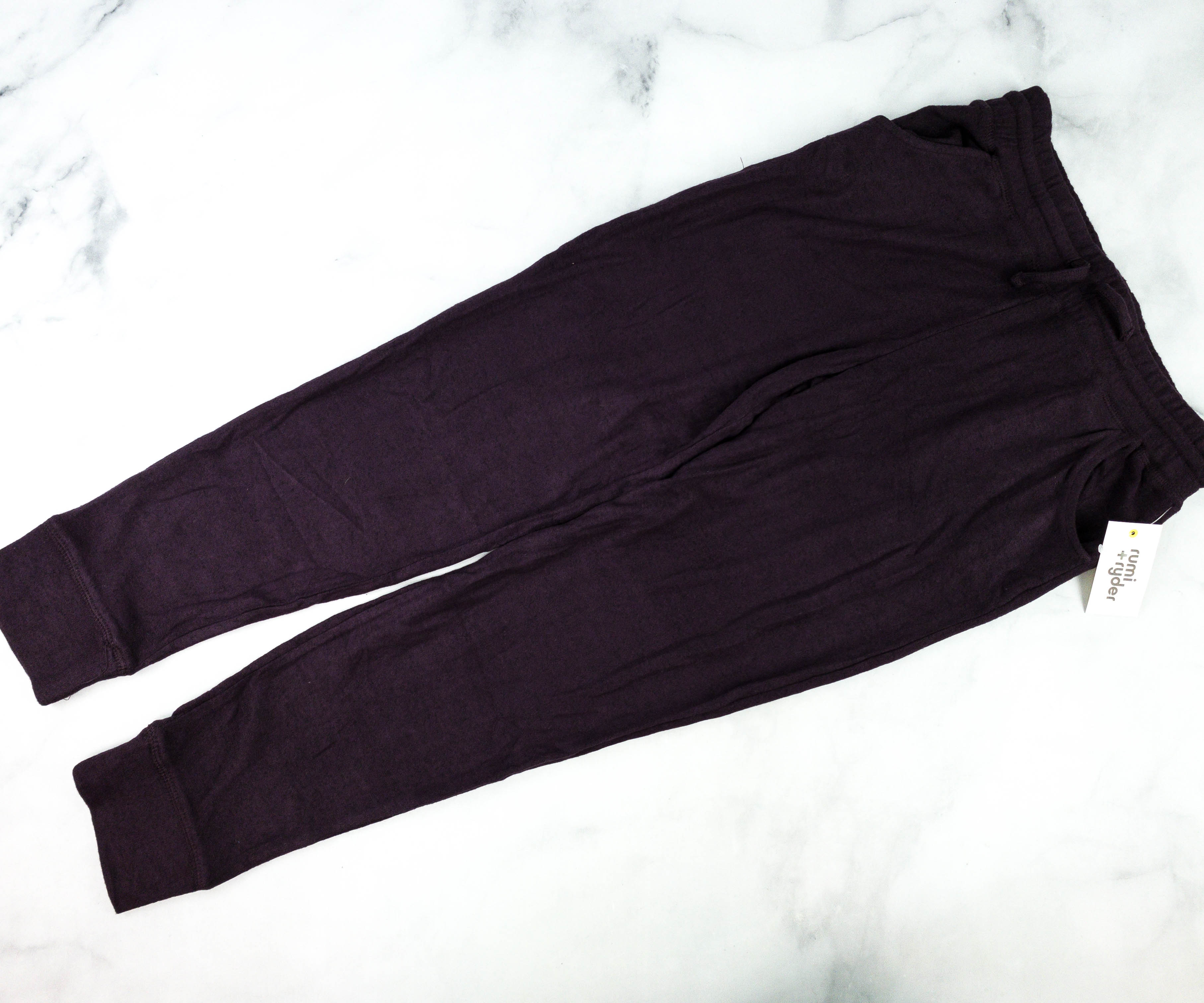 Rumi + Ryder The Brushed Jogger ($20) Here's another comfy clothing choice! It's a jogger pant, which makes for a relaxed look together with a pullover and a pair of sneakers.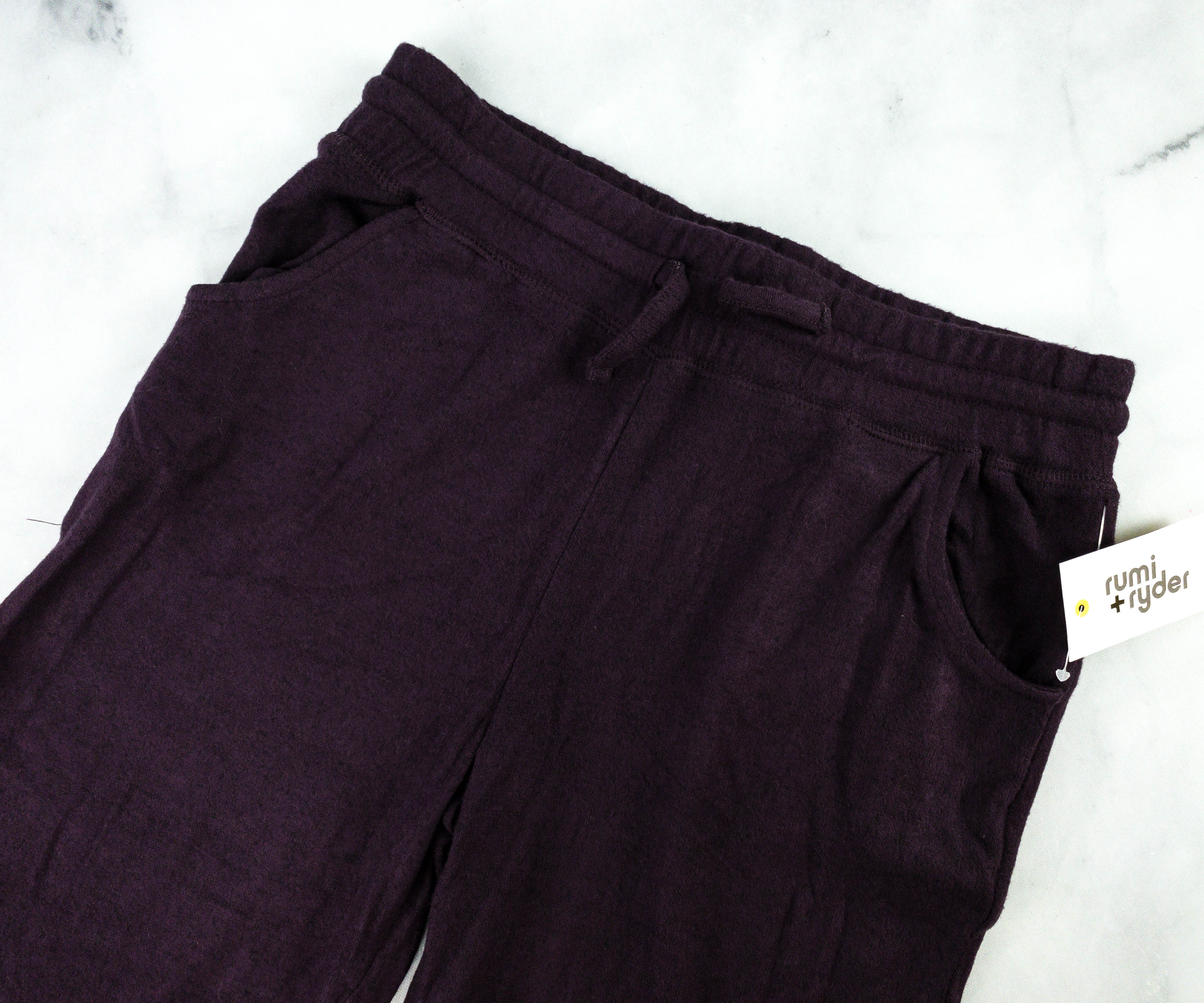 It's not too thick or too thin yet it's light and breathable. Also, it doesn't restrict my daughter's movements!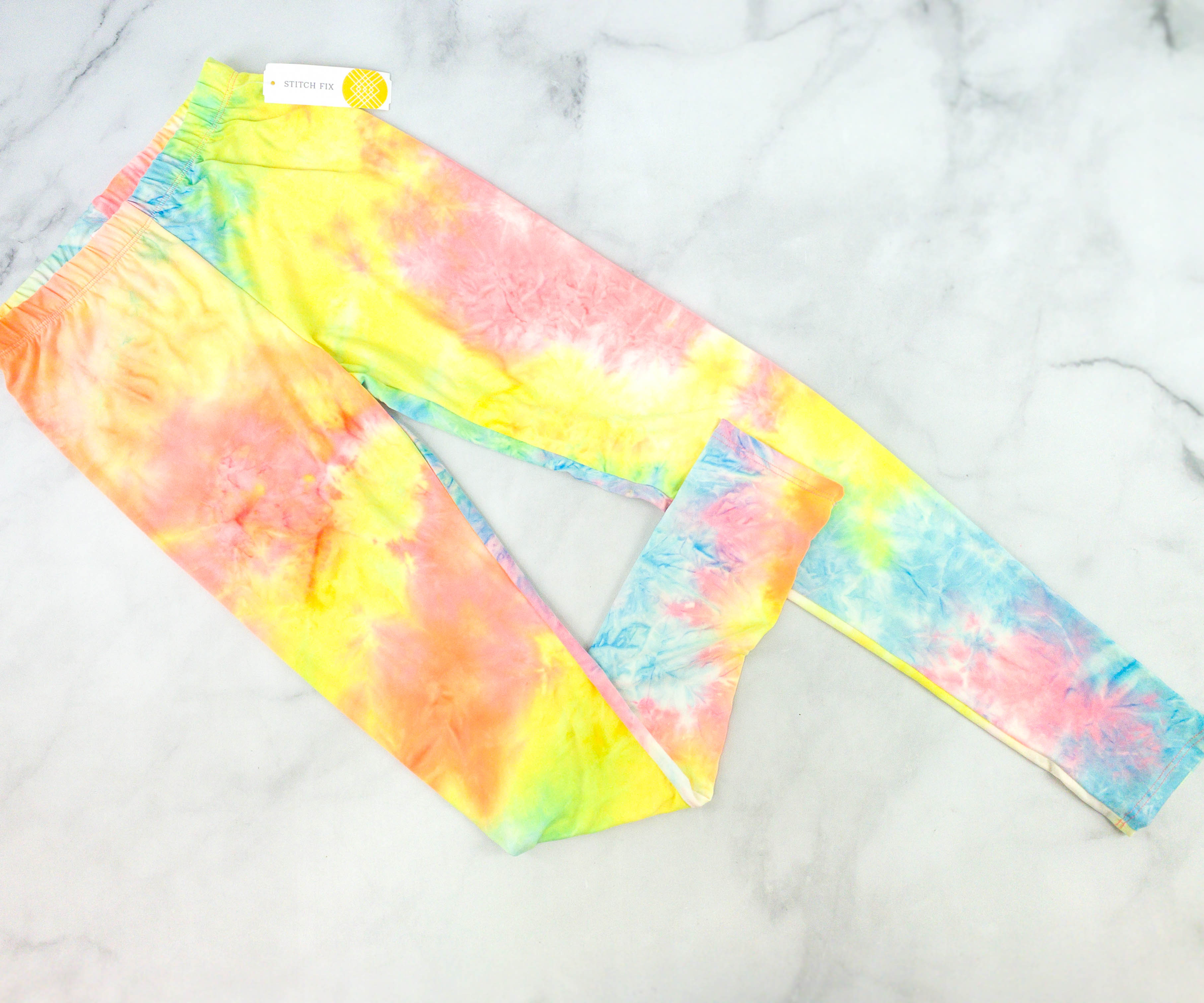 Crown Of Hearts Bea Knit Legging ($12) Here's another legging and this time, it has all the fun, bright colors!
It has a tie-dye effect to it which I think is really nice and trendy!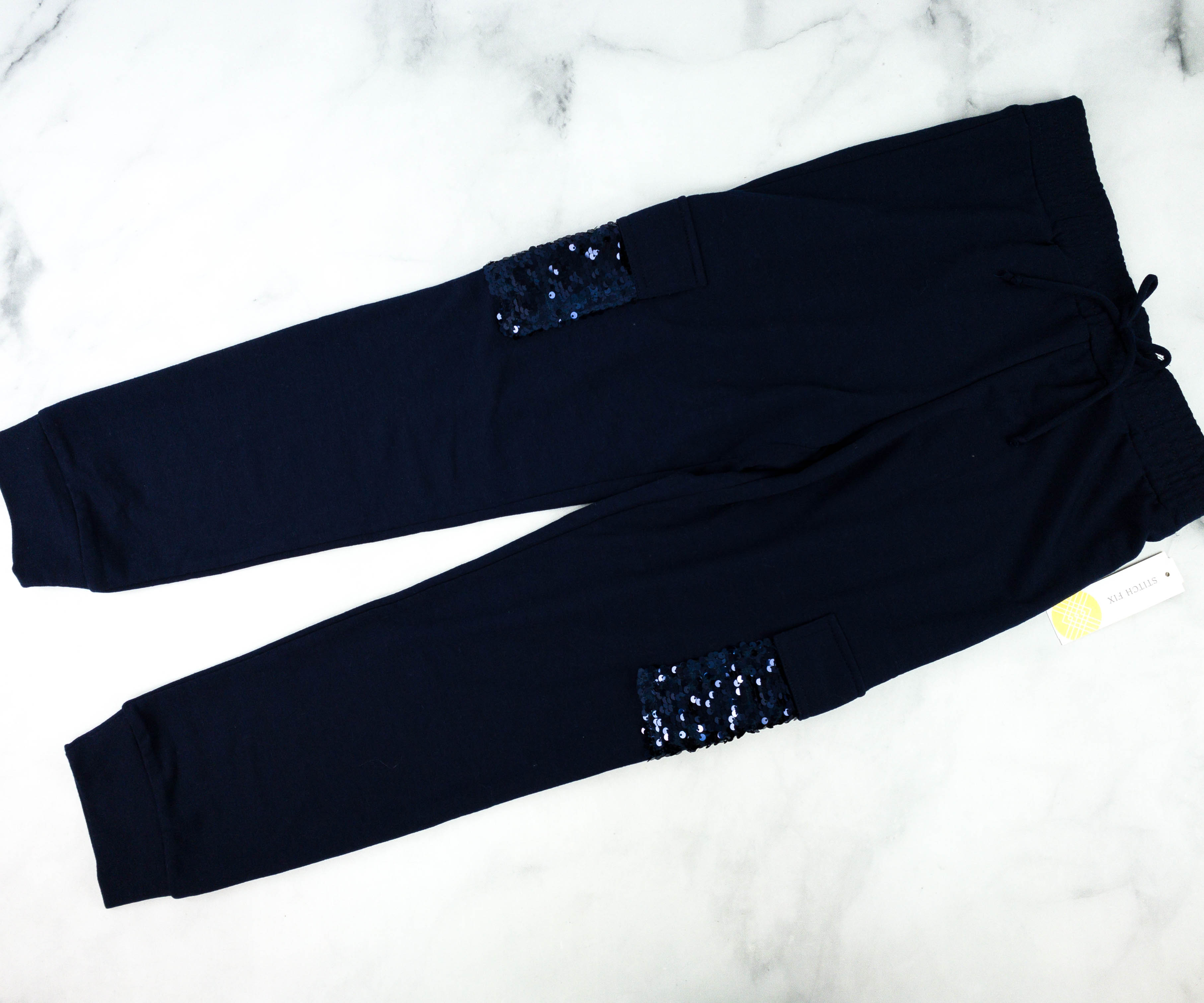 Neon Soul Carla Sequin Cargo Knit Jogger ($22) This knit jogger pant is a bit on the baggy side. Still, it's really comfortable and the material they used is pretty soft!
It has a pocket on each side and they're accentuated by sequins! Originally, the sequins are supposed to match the color of the fabric but when hit by the light, they produce a nice shimmer that I think makes this jogger pant stand out!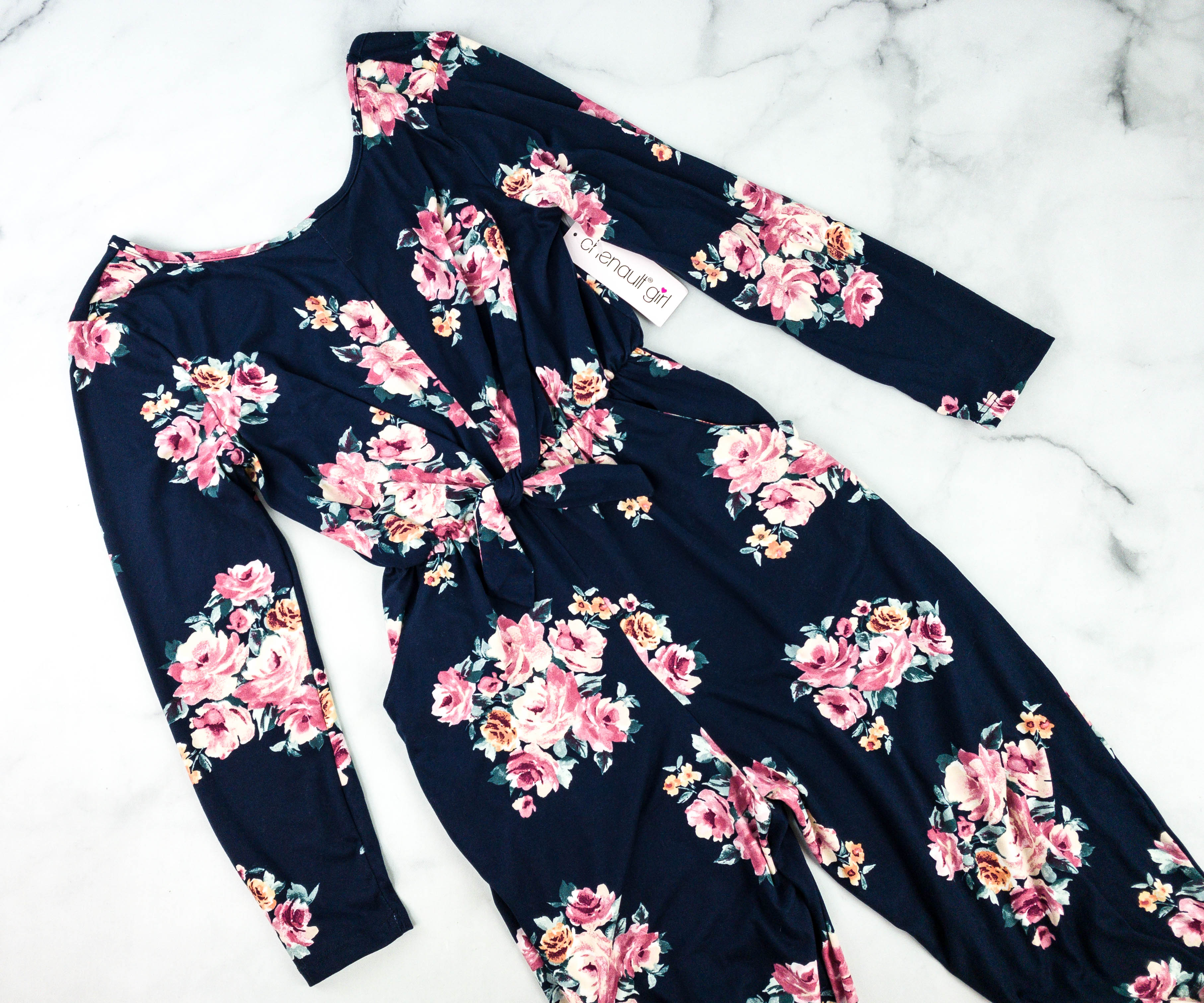 Chenault Girl Conny Brushed Jumpsuit ($28) This floral jumpsuit is lovely! My daughter liked the jumpsuit in last month's box but wanted a long-sleeved one, and when I told Stitch Fix about it, they included this pretty jumpsuit from the same brand in this month's fix.
The ruching at the middle looks wonderfully made and it gives the look a touch of elegance.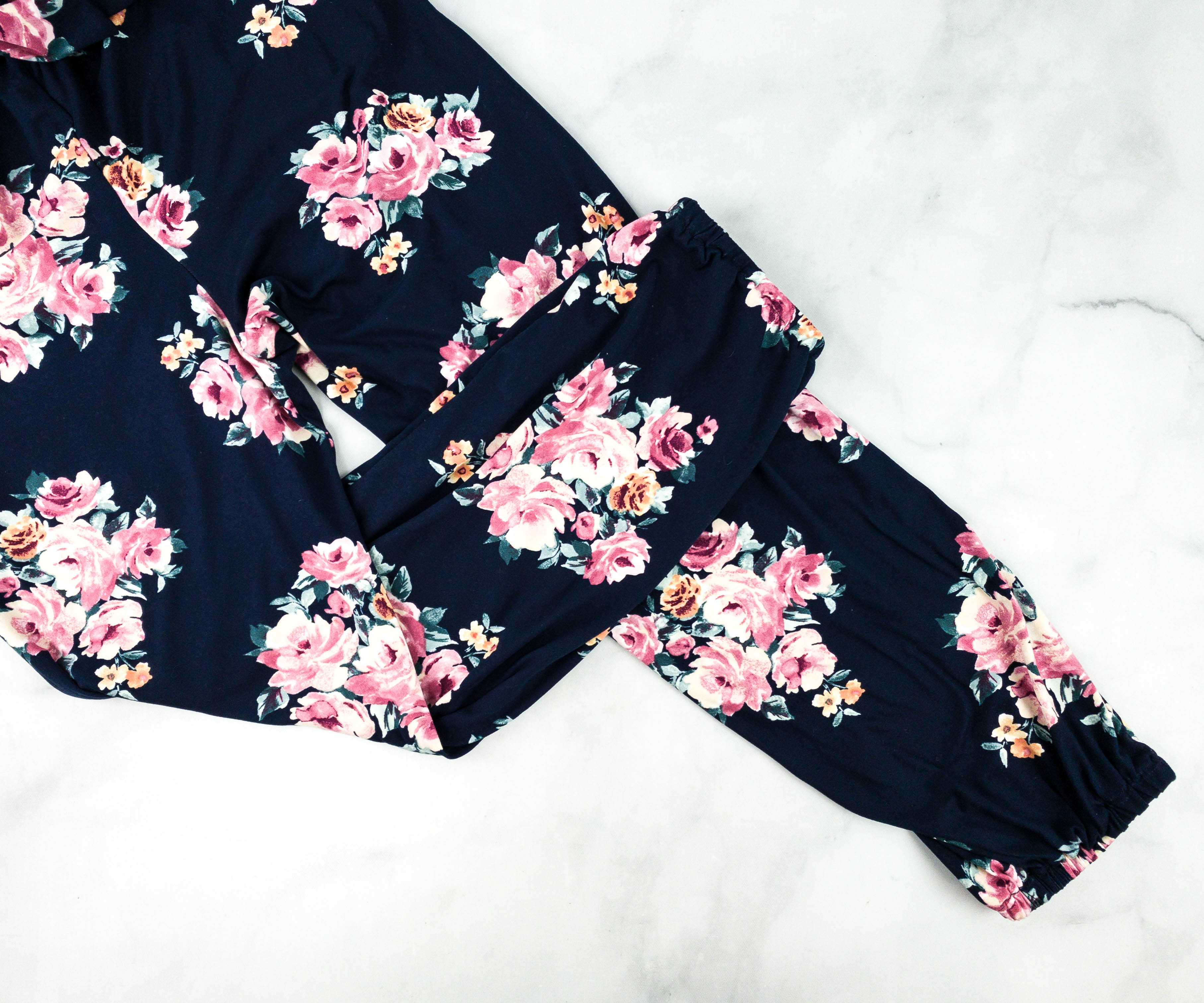 My daughter loves the floral pattern of this jumpsuit. It's simple and classic!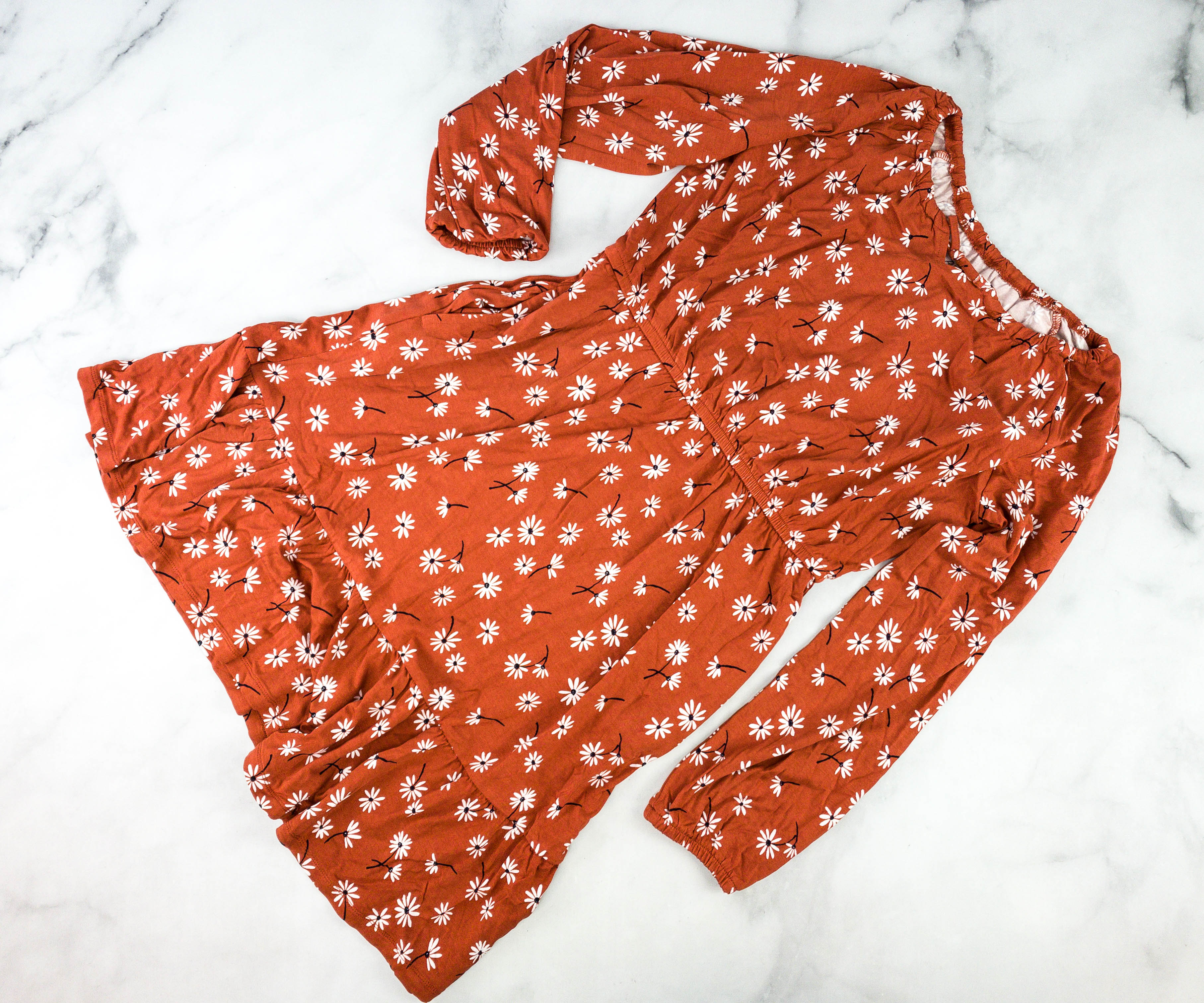 Bixby Nomad Adyline Tie Flounce Dress ($26) Here's a lovely dress with cute floral patterns all over!
I love that it came with a built-in pocket which is so convenient since my daughter can now carry small things she might need without bringing a pouch!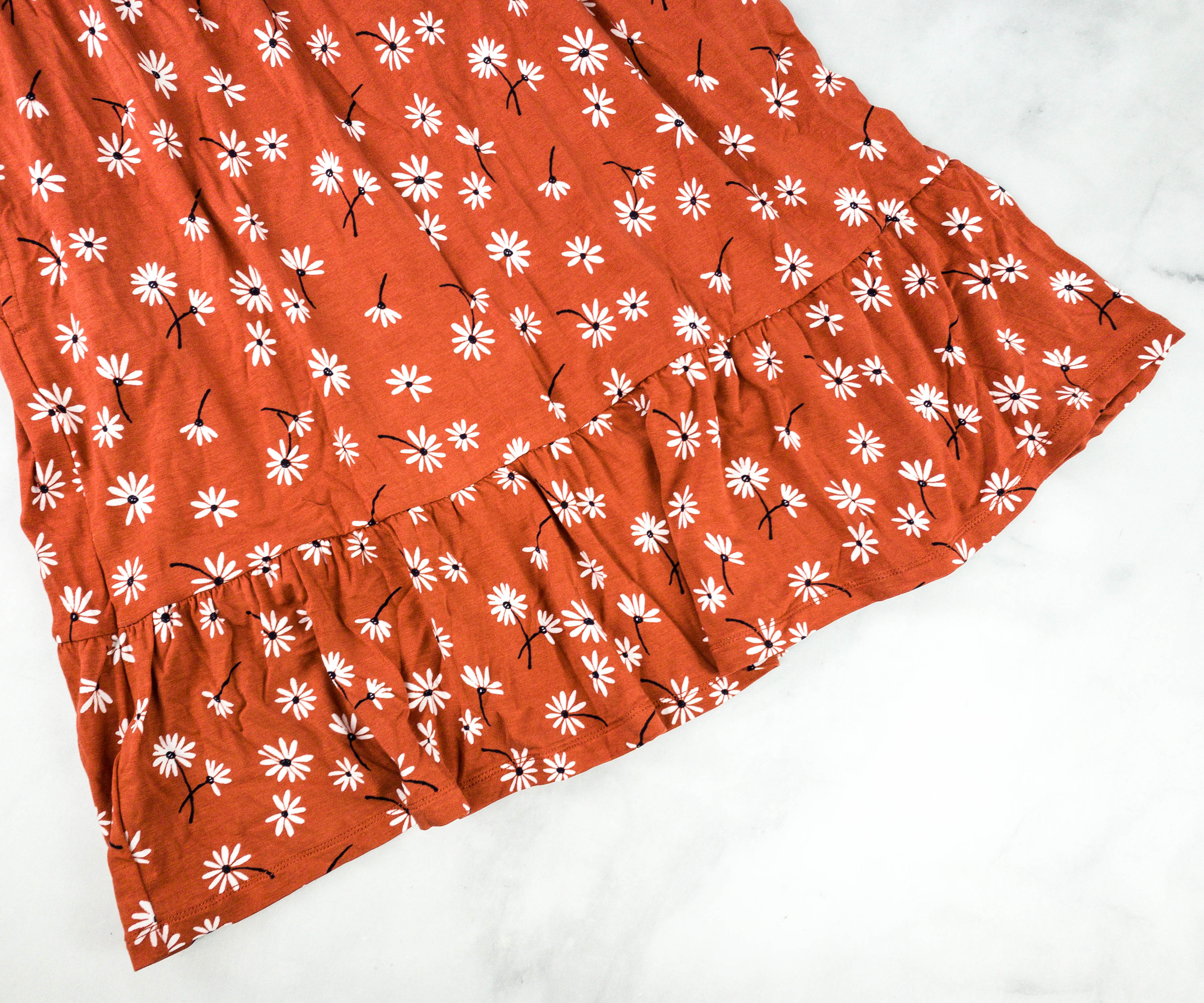 I like the design and cut of this dress because it's simple, elegant, and age-appropriate!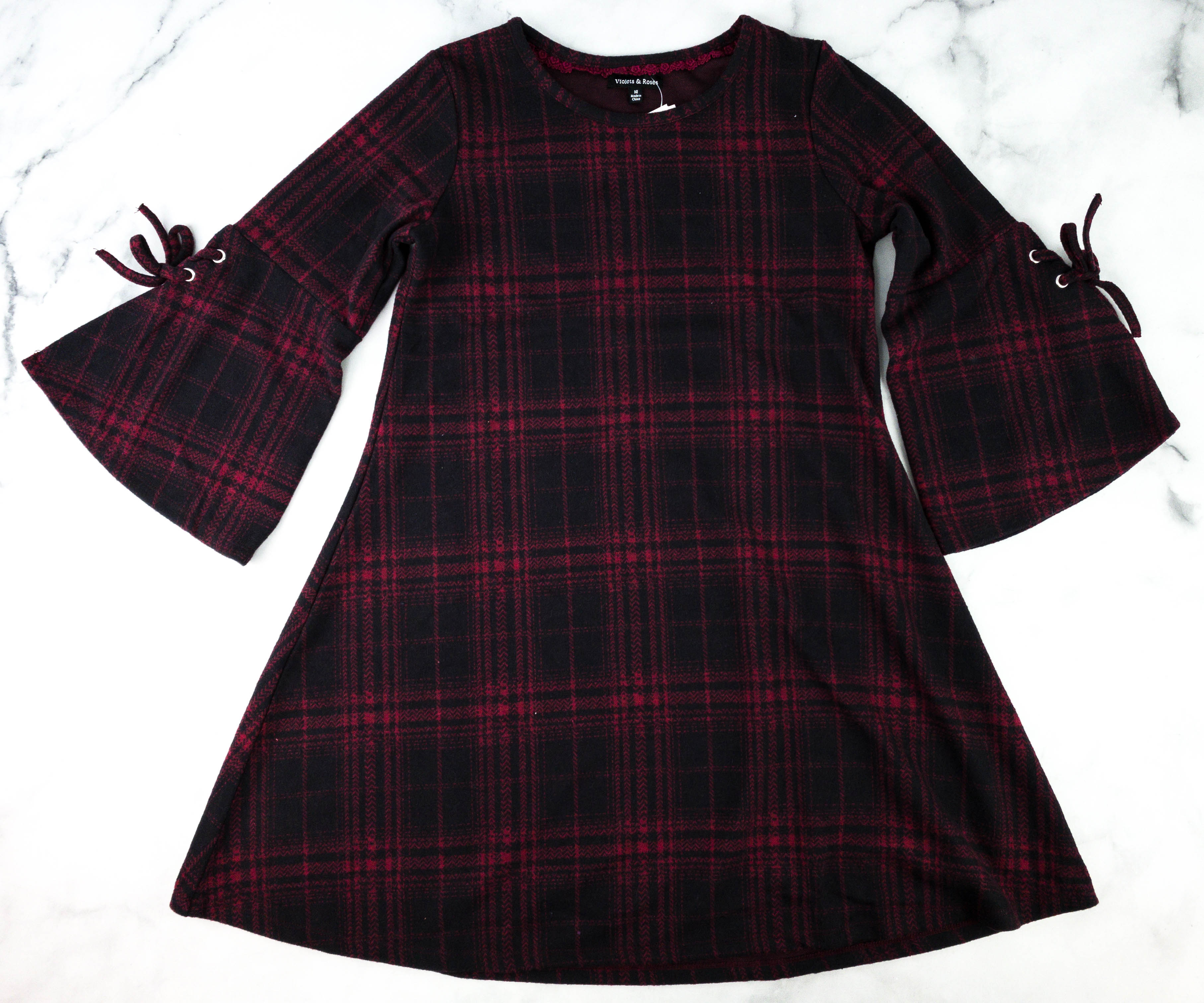 Violets & Roses Mindy Tie Sleeve Dress ($28) They included another dress and this one is more on the edgy side but it still looks really cute!
The sleeves of the dress are flared, which gives the piece more character and levels up the whole silhouette!
Walking on Sunshine Marley Tie Front Top ($22) Now, we're onto the long-sleeved tops! The first one has a color-block pattern that reminds me of the 60s. This top keeps my daughter warm and cozy on a cold day.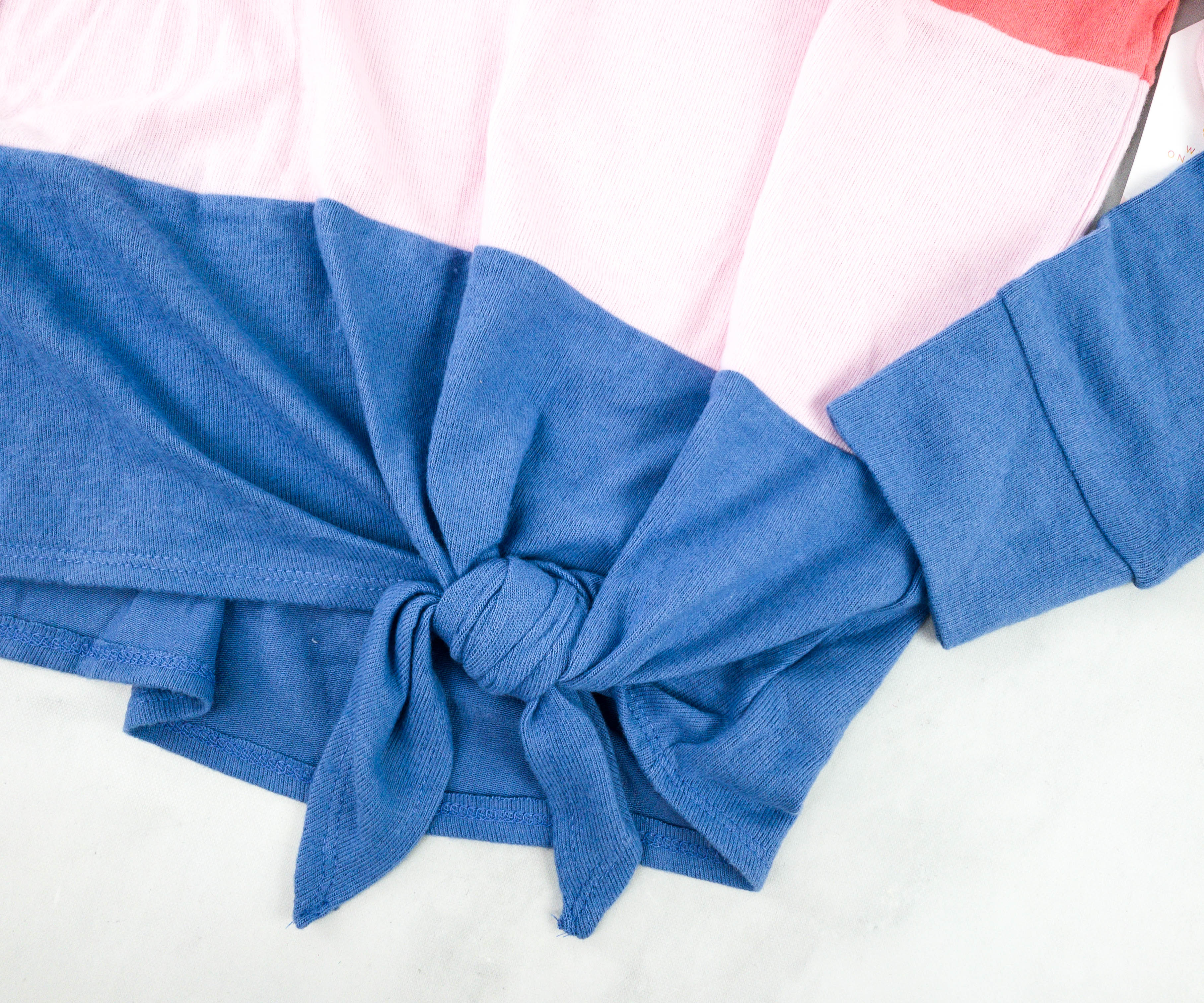 The tied-up front makes the top extra cute!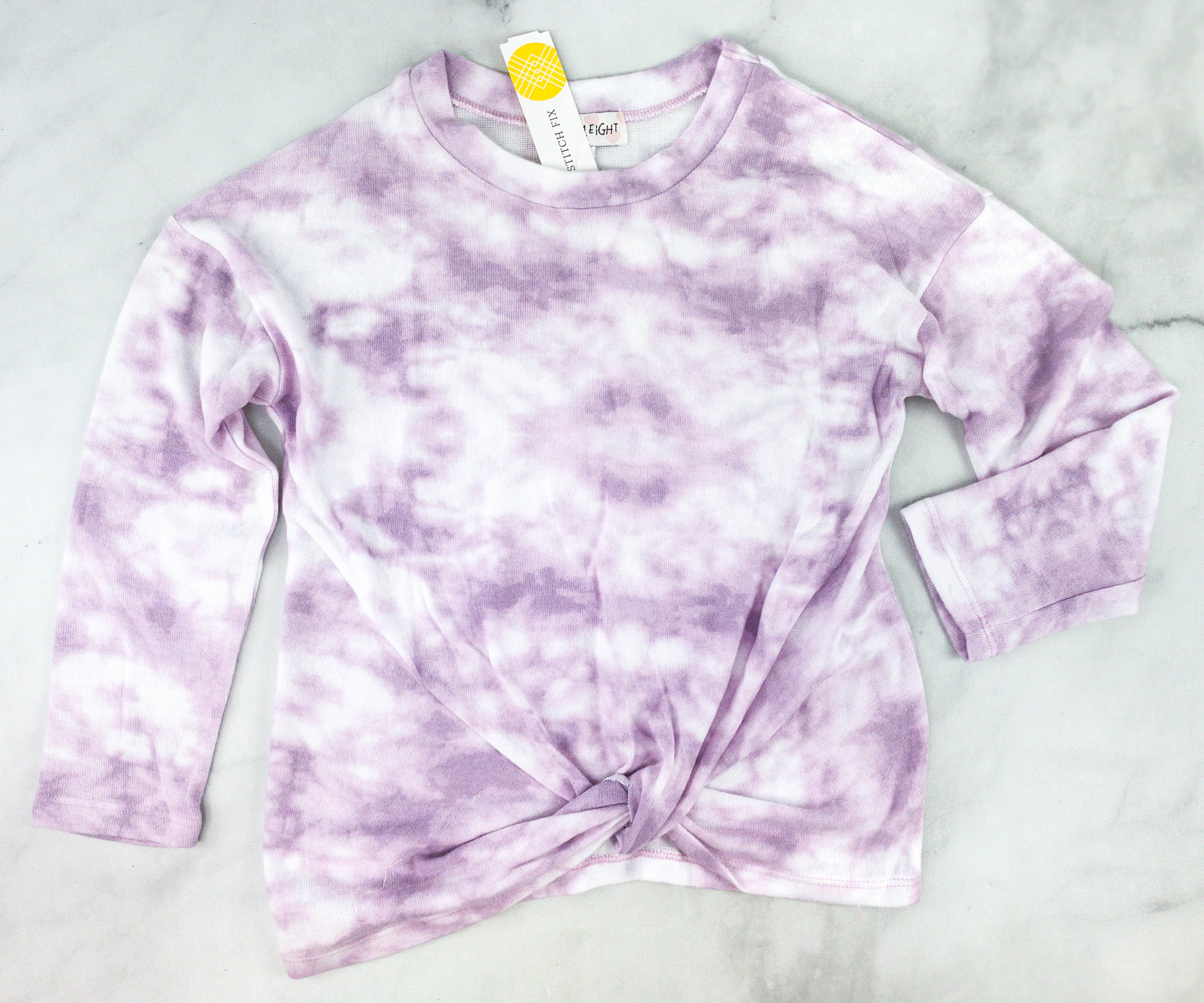 Nine One Eight Tiff Twist Front Brushed Top ($20) This top features a tie-dye look which seems to trending lately.
It also has a twisted knot in front which adds shape and character to the piece. I like it because I think it just gives the whole look a nice boost!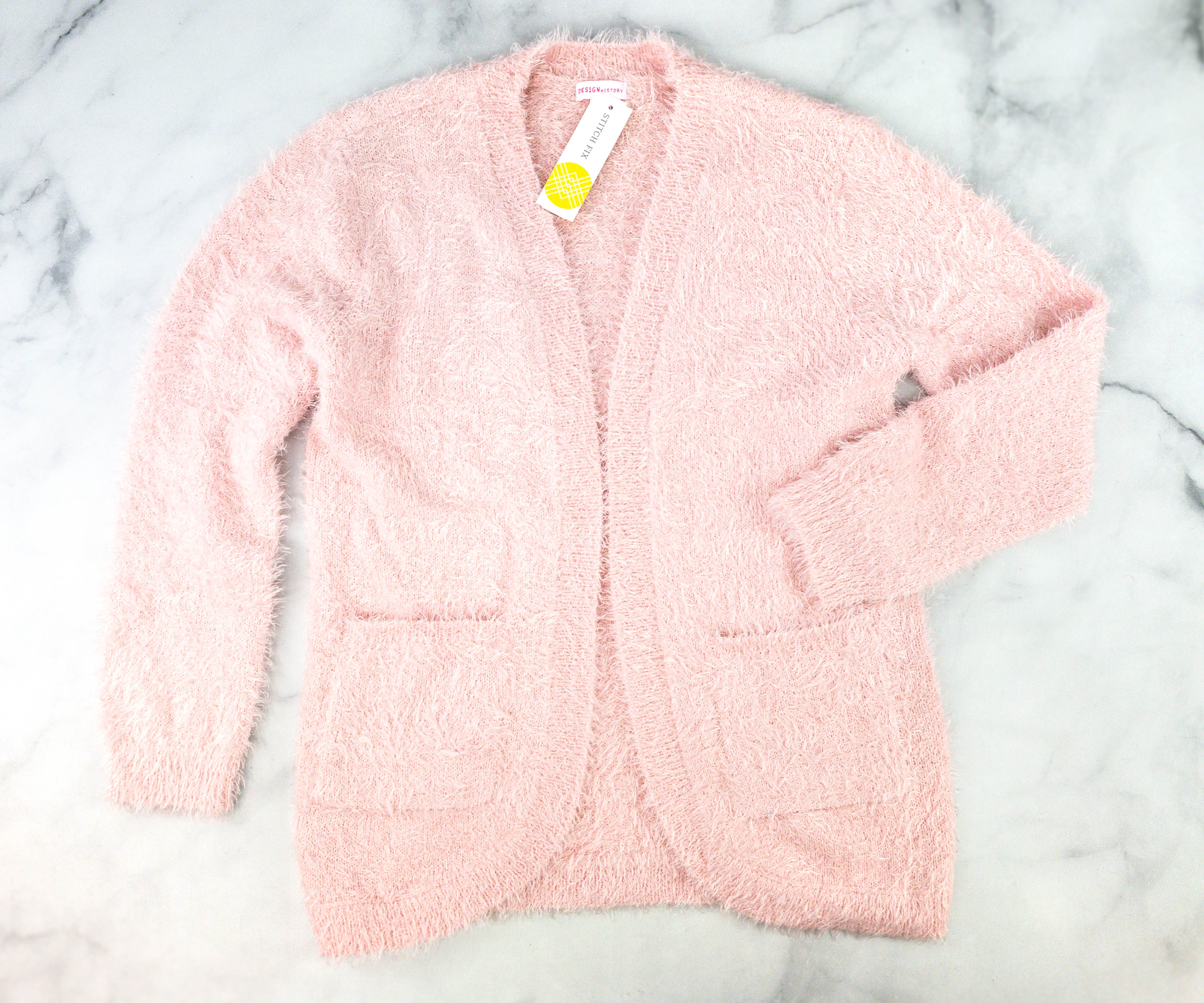 Design History Tee Feather Yarn Cardigan ($26) Another must-have for the cold days is this fuzzy cardigan.
The texture is a bit over the top for me but the color is nice and the entire piece is super tween-friendly!
This month's fix has clothing items perfect for the upcoming holidays! There's a bunch of cute dresses and long-sleeved tops to keep my daughter warm and stylish, and she loves it. Also, Stitch Fix responded to my request last month and sent my daughter a long-sleeved jumpsuit! It's my daughter's favorite item in the fix, although the print wasn't exactly the same as last month's. Of course, she also liked the dresses because they make pretty outfits for any semi-formal occasion or for a simple family gathering. This styling service really helps us a great deal when picking out new items to update my kids' wardrobe. I also love how convenient their service is! You can just choose and pay for what you want to keep!
What do you think of Stitch Fix Kids?