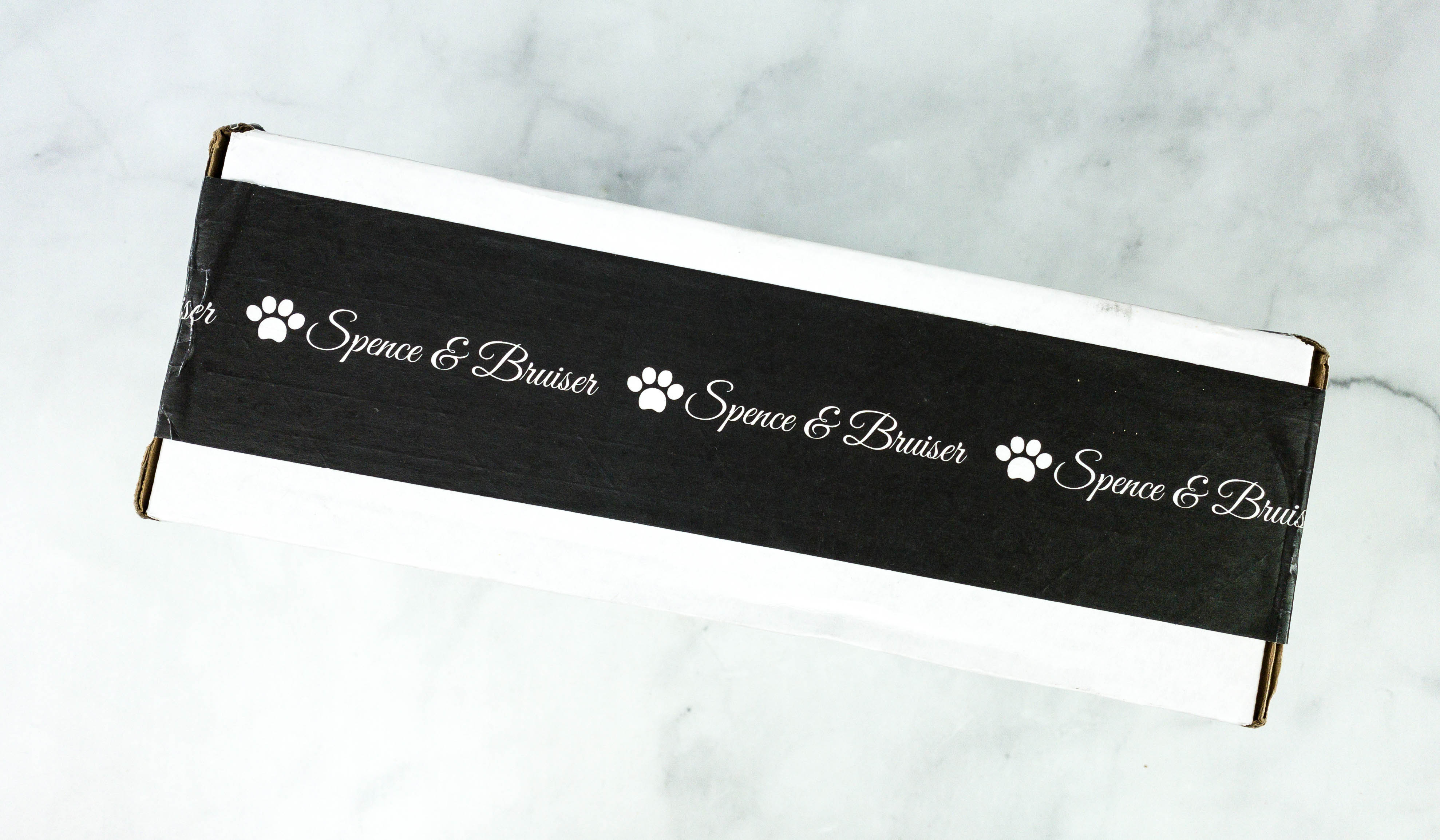 Spence & Bruiser is a monthly box subscription service for dogs. Each box includes an assorted curation of fashionable clothing, accessories, and high-quality toys from different known brands and designers worldwide. The subscription box starts at $60 per month. Upon sign up, you can choose the size of your dog, your style preference (dress or shirt), and the next box you want to receive!
The items were packed with black wrapping paper, sealed with Spence & Bruiser: Little Dog Couture sticker!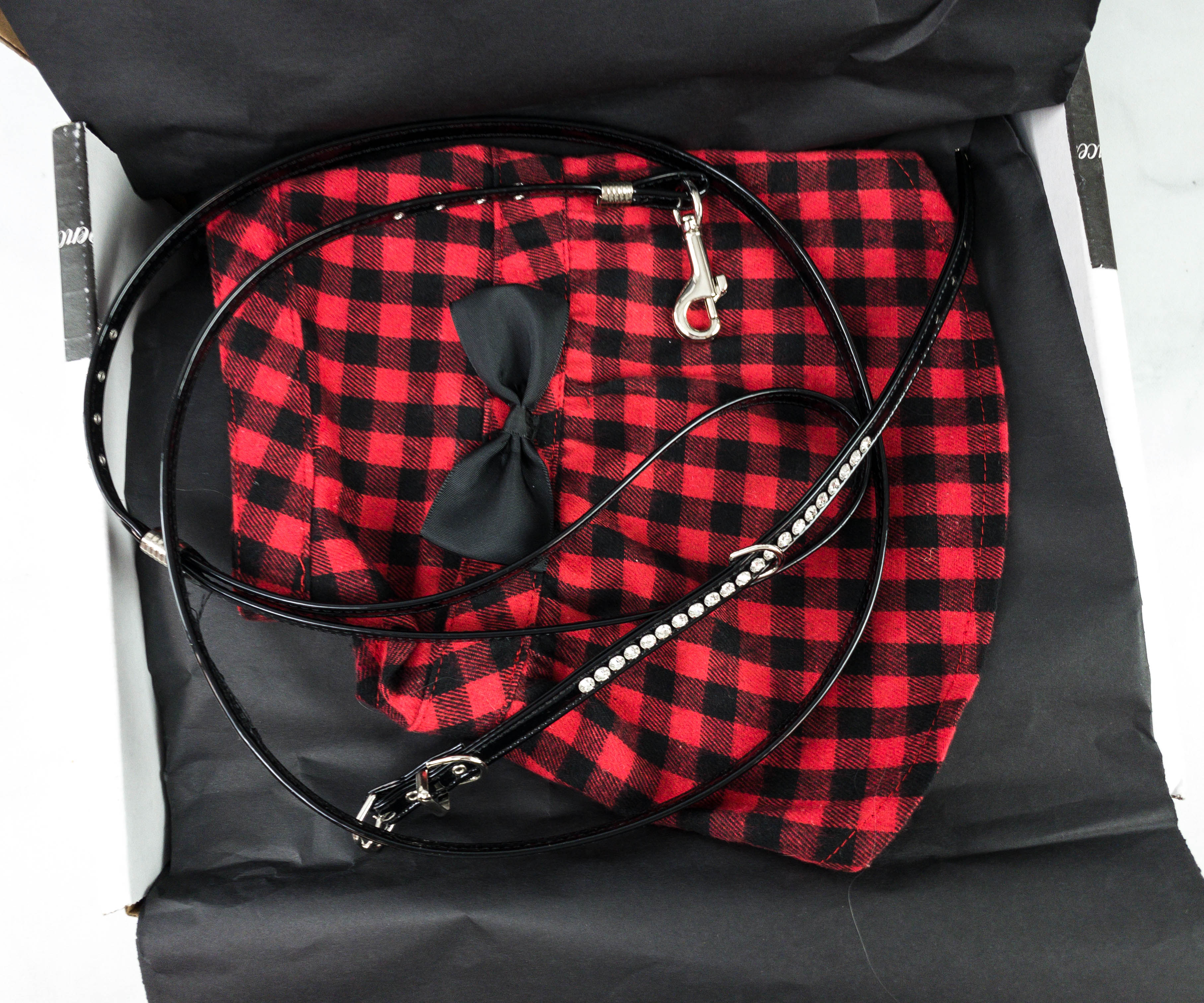 This is the review of the PLAID BOX!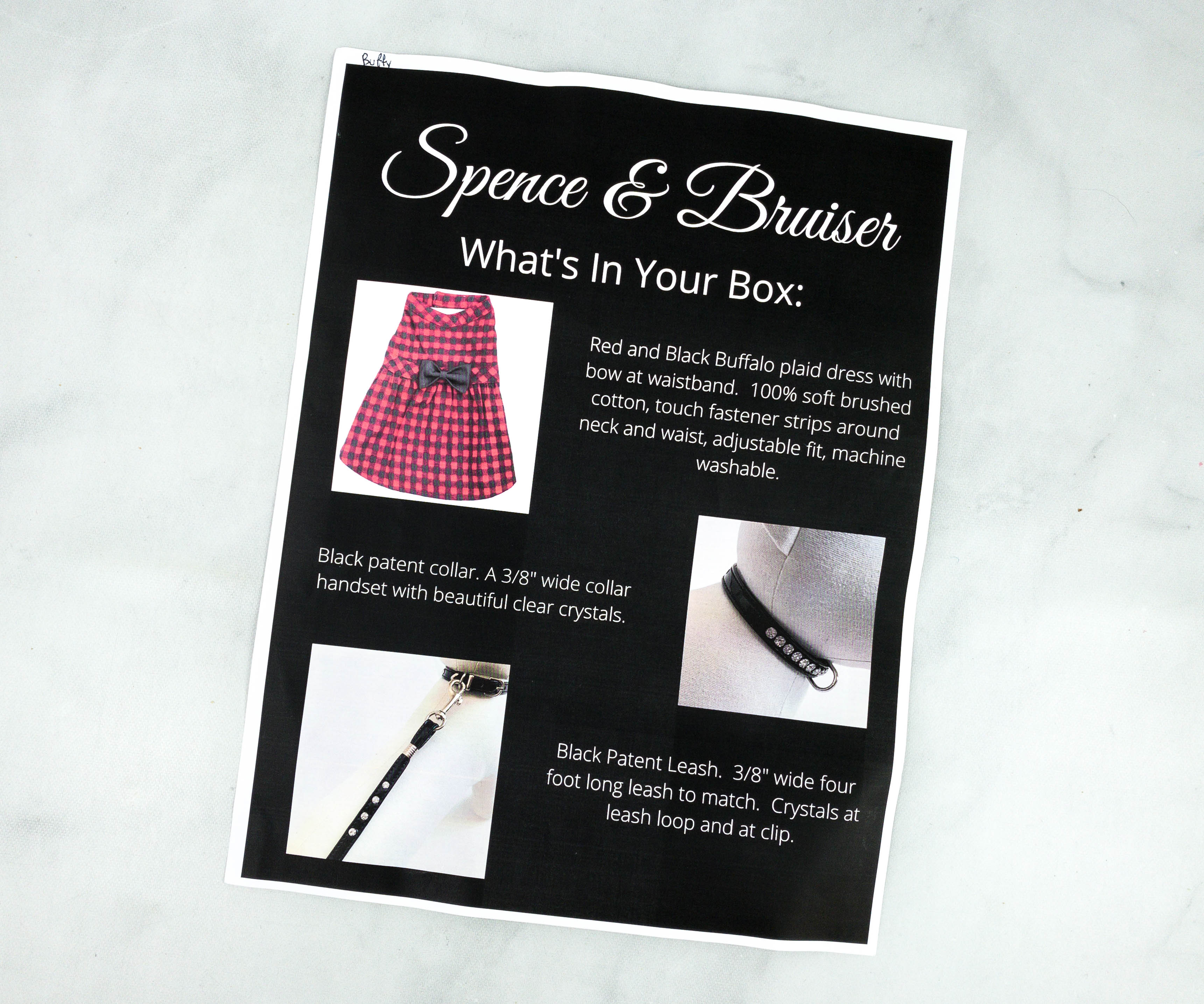 There's a sheet that features all the items inside the box.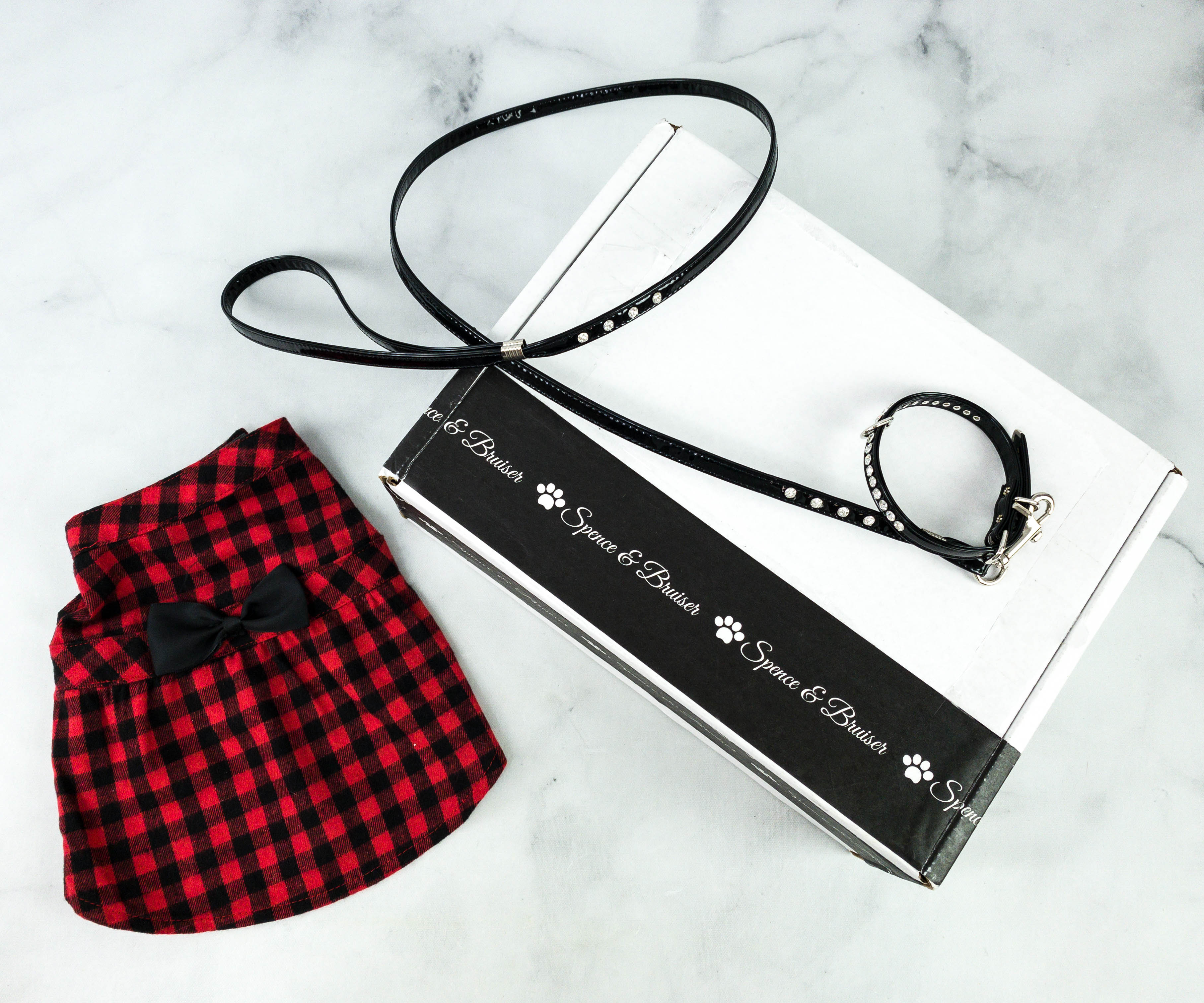 Everything in my box!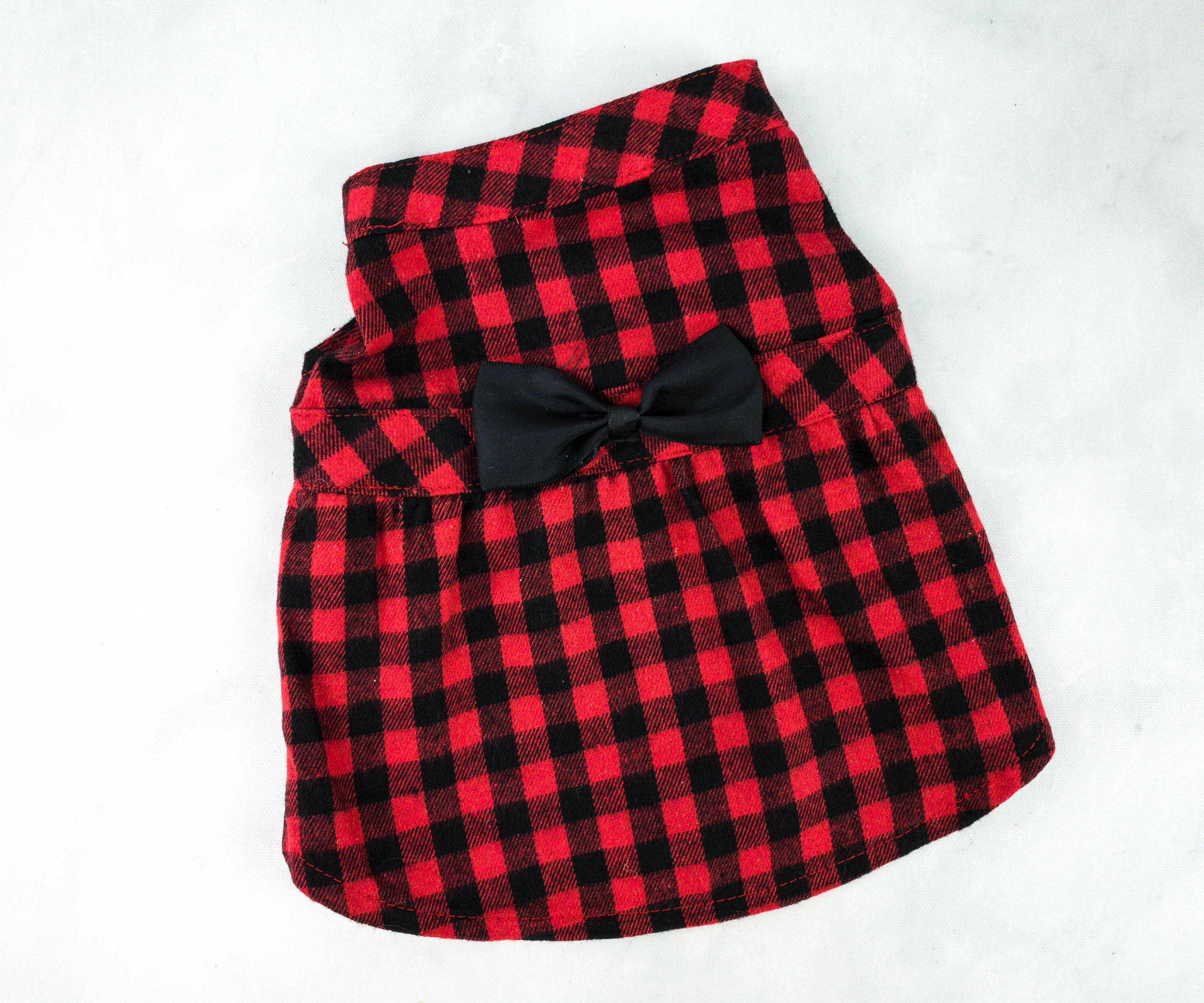 Worthy Dog Buffalo Plaid Dog Dress ($26.97) This month's featured outfit is a beautiful red and black plaid dress for Buffy! It's made from premium-quality, soft brushed cotton fabric.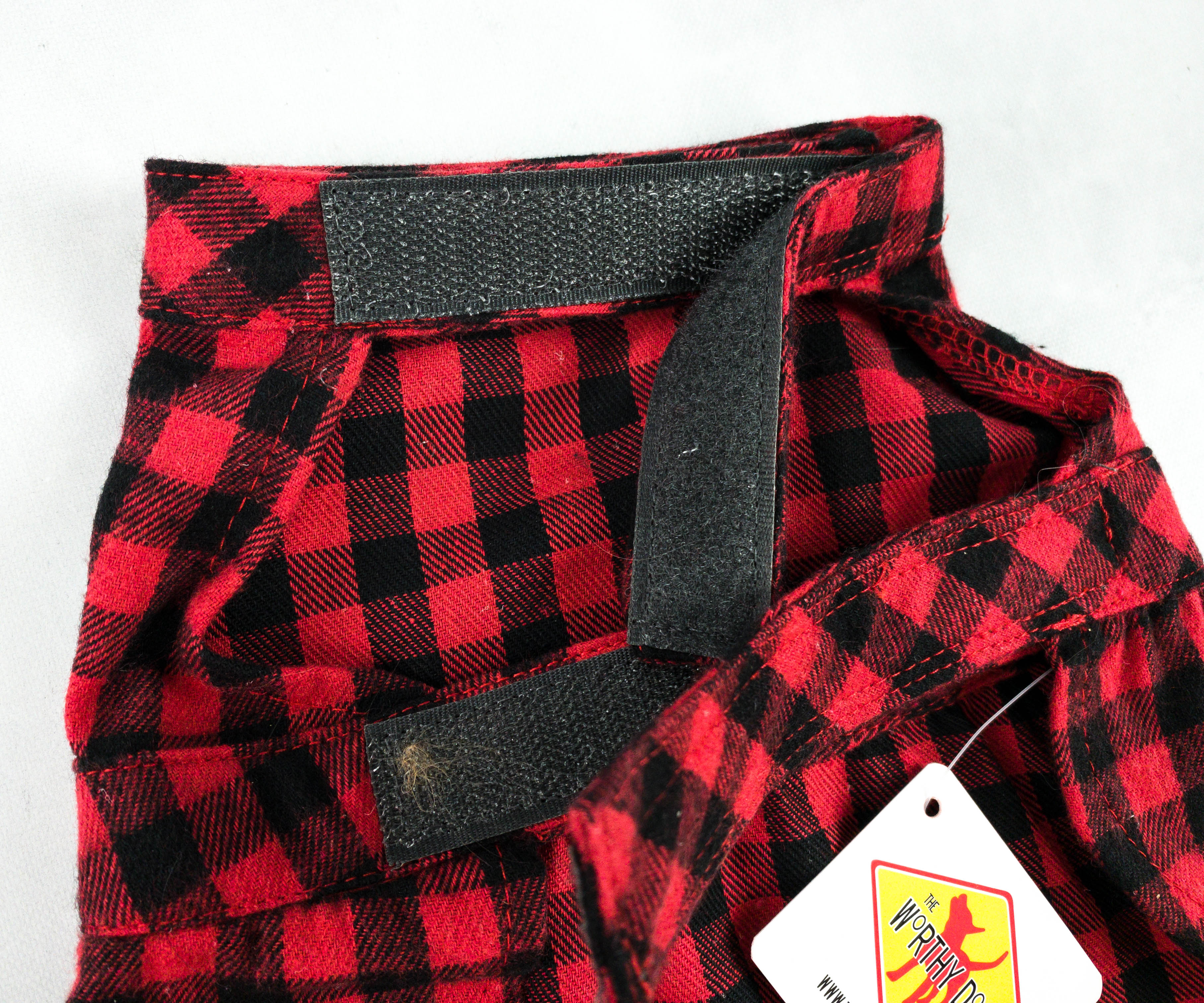 It's a well-designed dress with adjustable fastener strips located on the neck and waist part.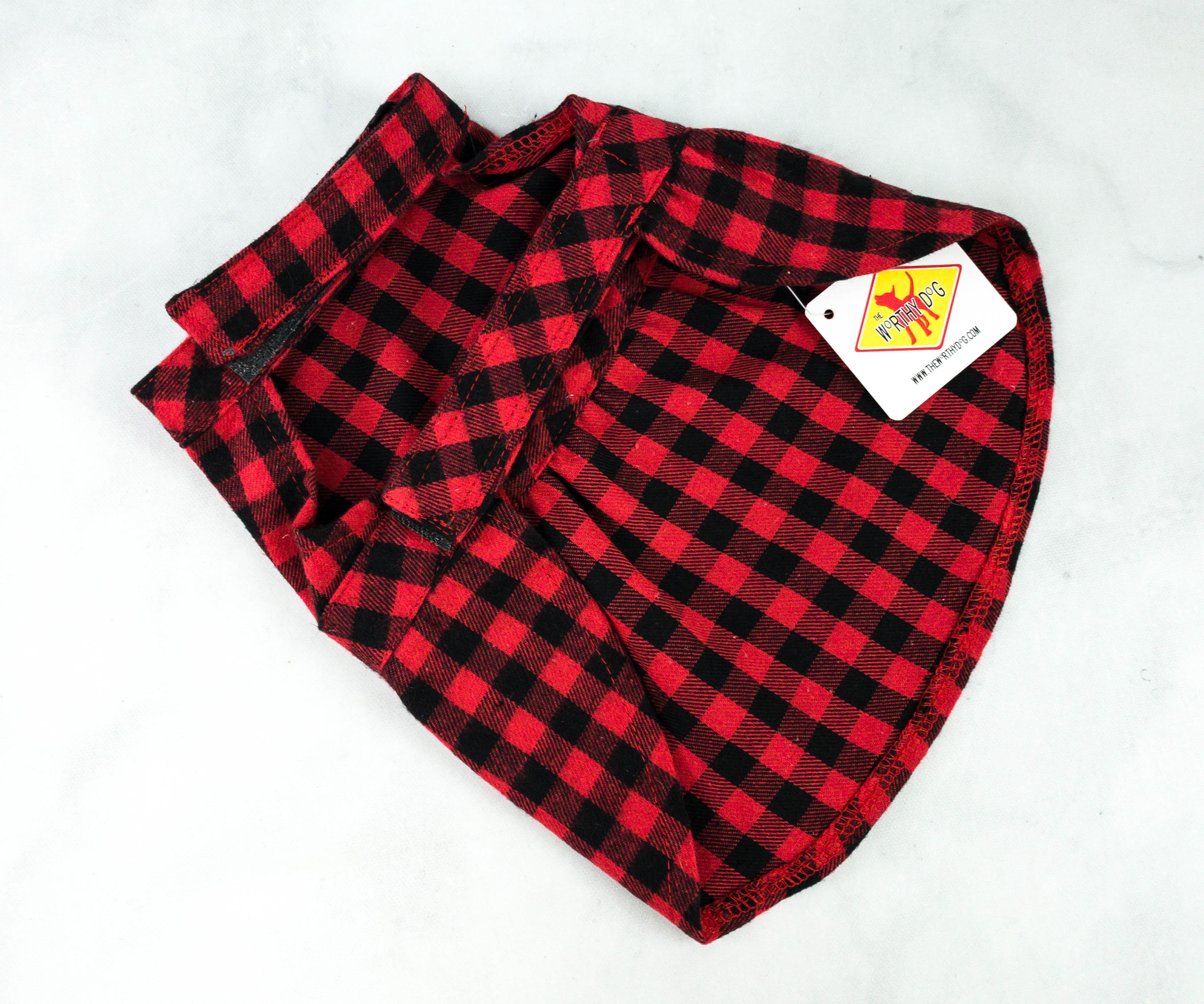 This dress is also soft and lightweight, plus it is machine washable as well.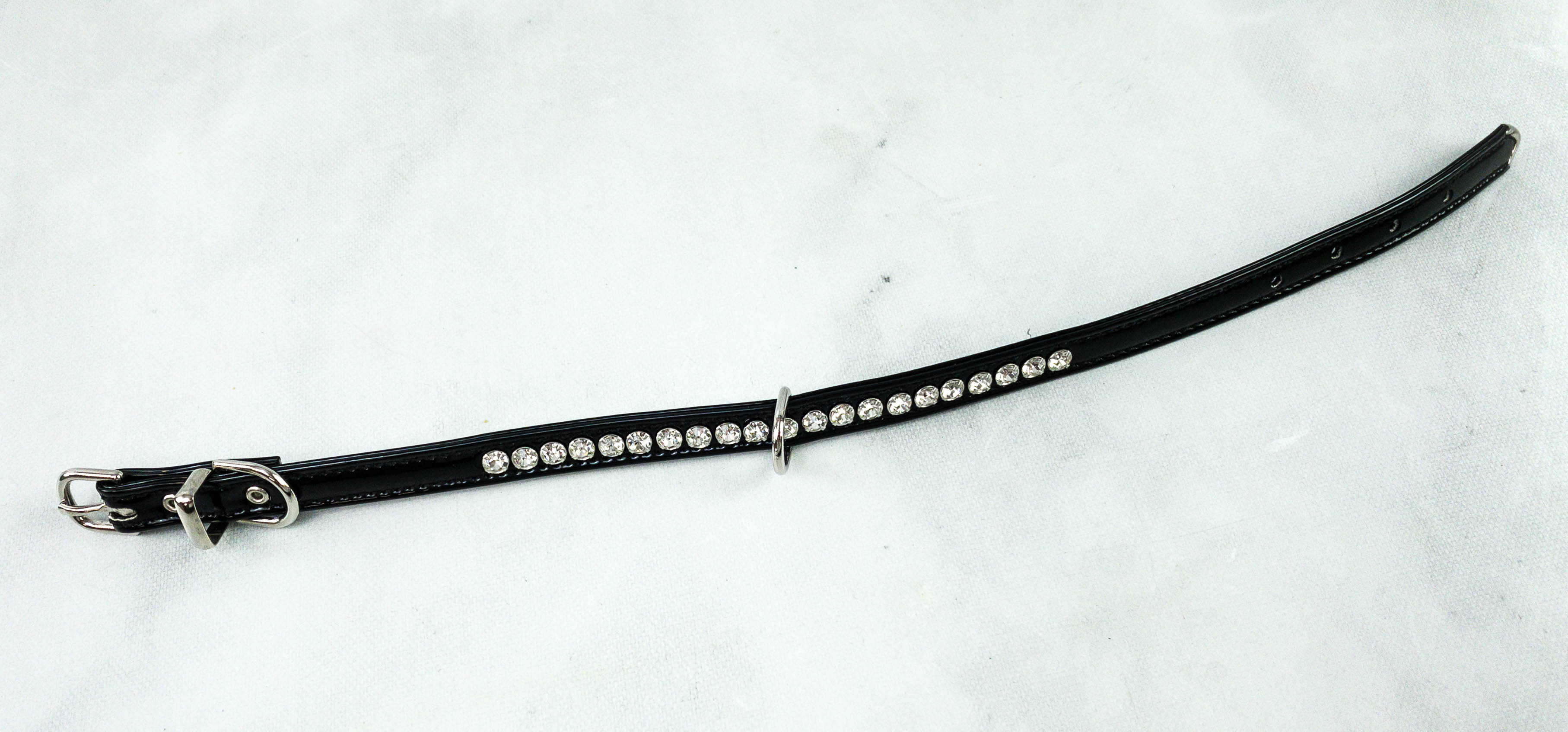 Black Patent Collar. To pair with the dress is this sophisticated collar with an adjustable lock steel buckle. It's also adorned with small fancy crystals!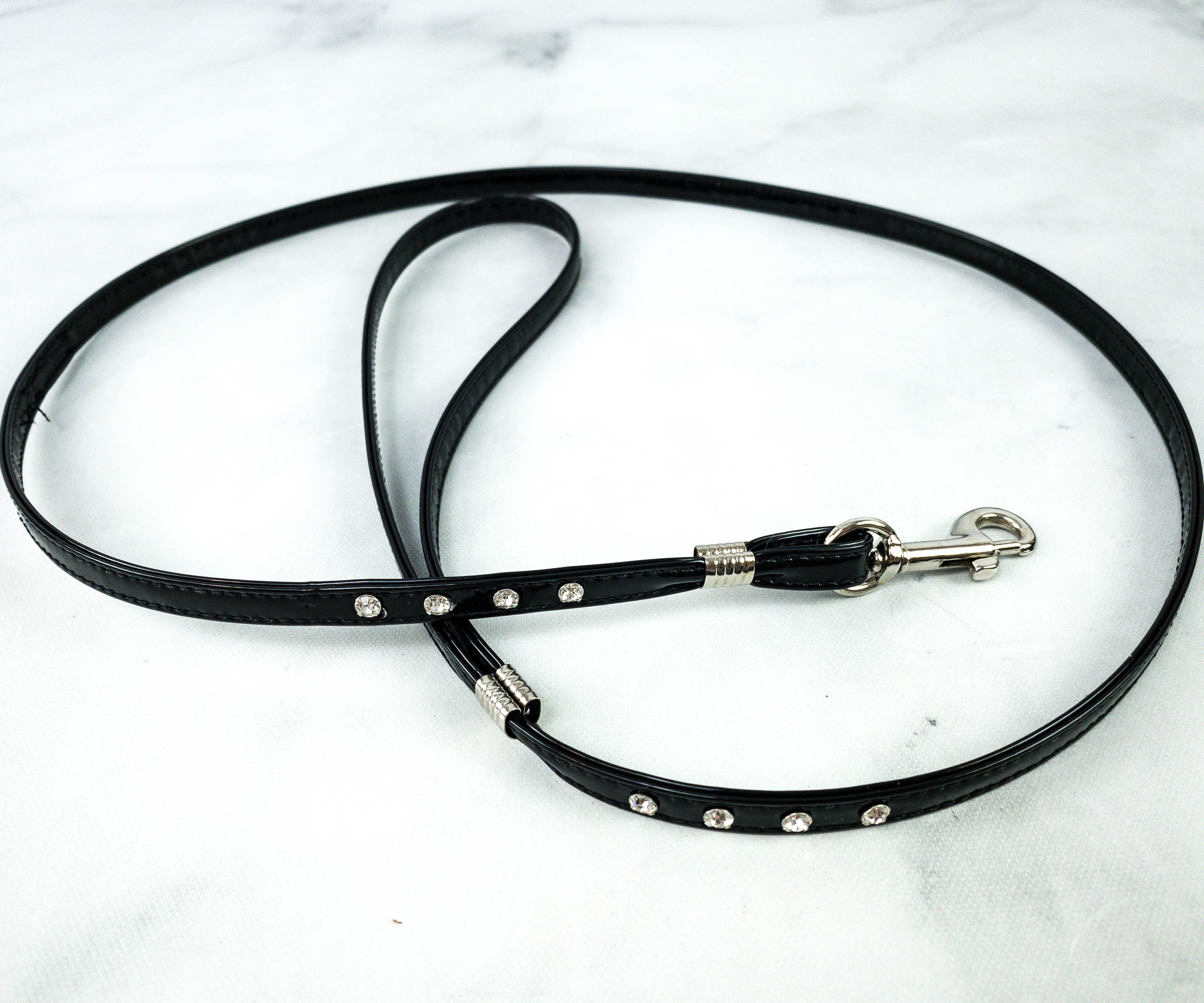 Black Patent Leash. It also comes with a black patent leash that you can easily attach to the collar. There are fancy crystals attached on both ends of the leash for a touch of style!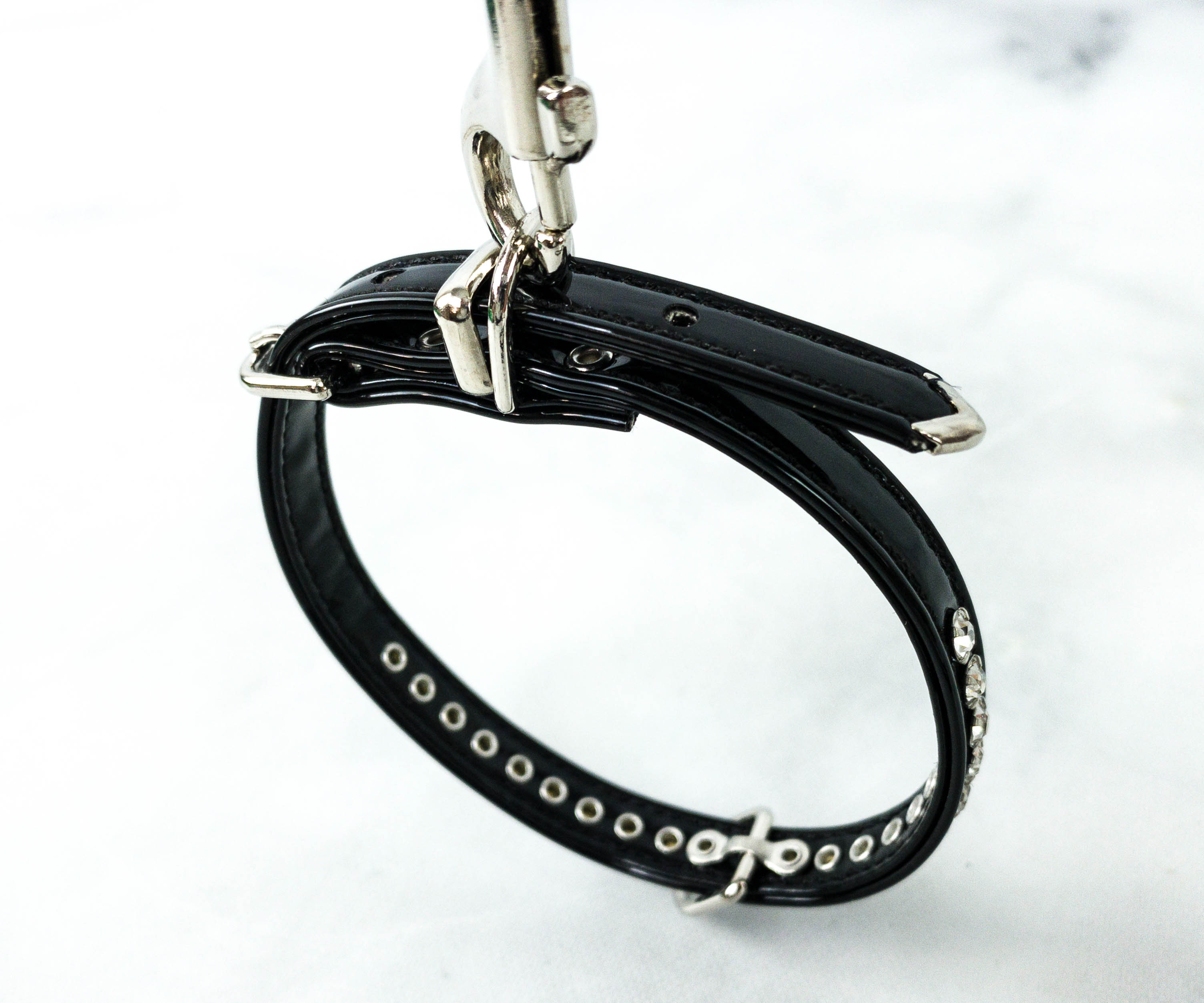 The leash connects perfectly with the collar using a snap hook made from stainless steel.
This leash is 3.8 inches wide and 5 feet long with 1 feet loop handle. It's lightweight, handy, and definitely stylish!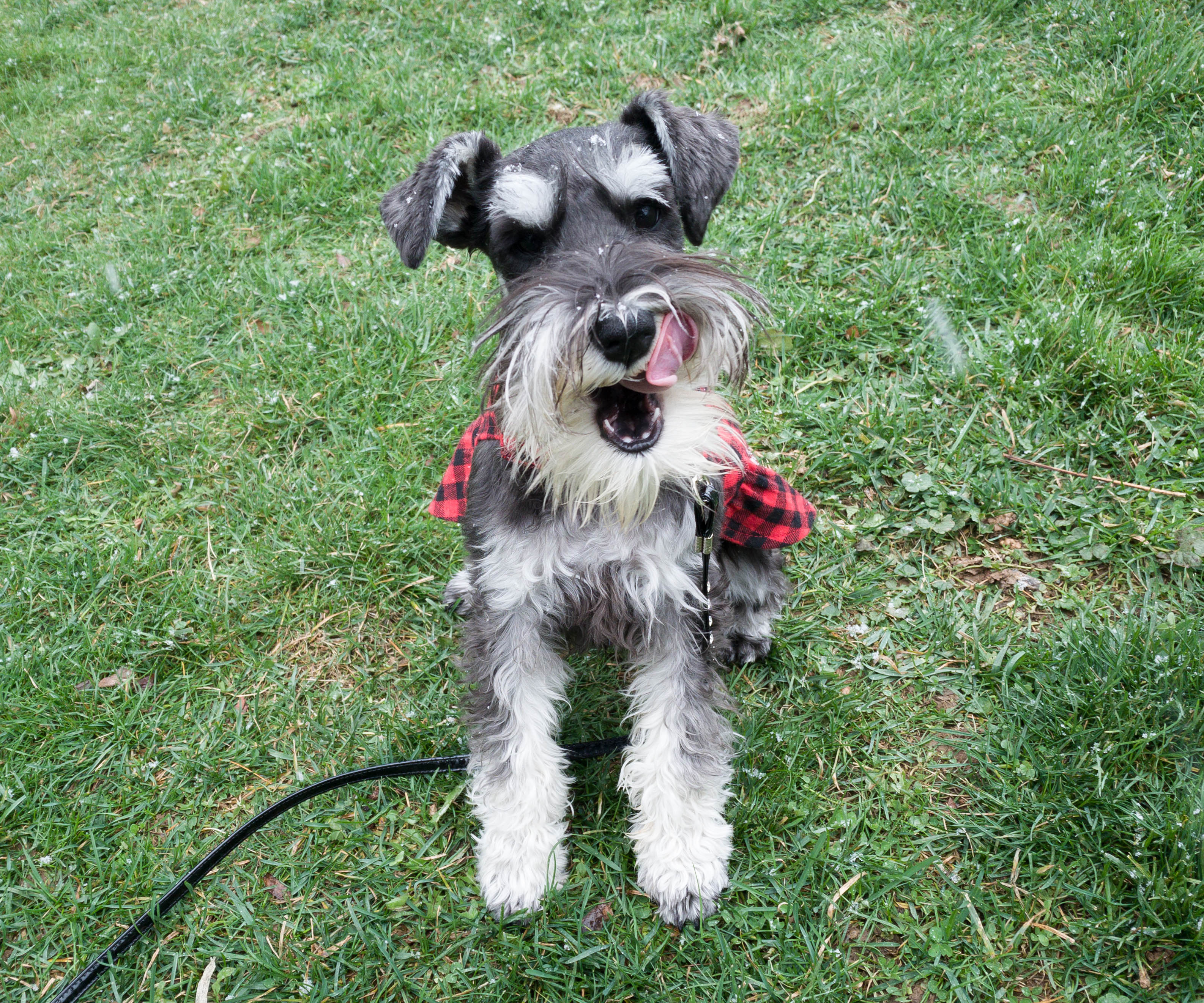 Buffy looks very comfortable with her black collar and plaid dress!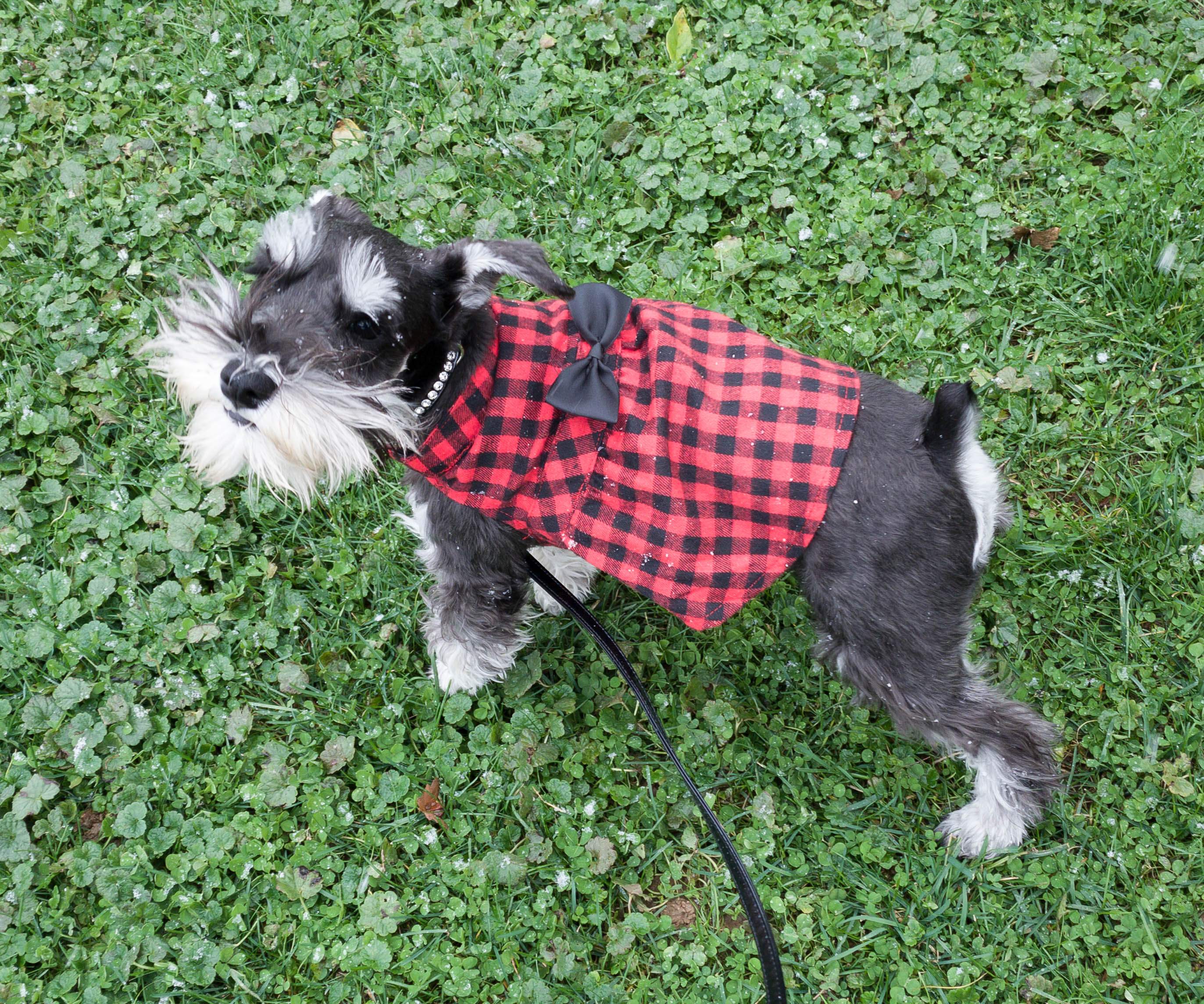 She looks lovely with her shiny collar. Buffy loves it so much!
Spence and Bruiser sends cute clothes for dogs, along with fun accessories! This Plaid box is perfect for Buffy, as it includes a dress and a collar with a leash. I did not have a hard time putting them on her and she's also comfortable wearing them! For pet parents looking for ways to keep their pups trendy yet comfortable, this subscription box is a fun experience. You can even customize your box by choosing your pet's size and if you want a dress or a shirt for them!
What do you think of the Spence and Bruiser box?