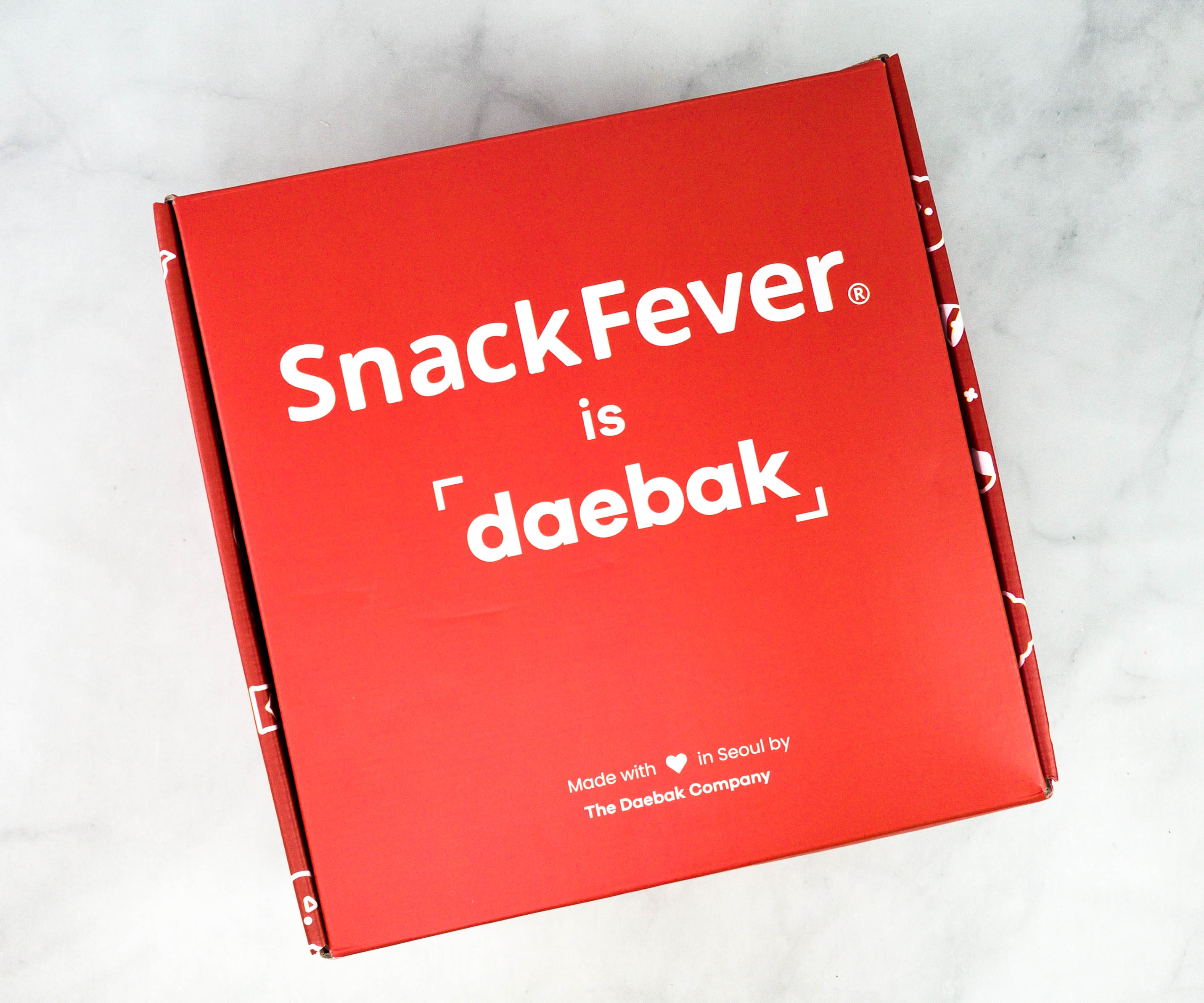 SnackFever is a monthly subscription box that delivers all your favorite Korean snacks, as well as other hard-to-find Korean treats. Snack Fever is available in two boxes, the Original box ($30) which contains 8 to 11 full-size snacks and Deluxe box ($40) which has 10 to 13 full-size, bigger, more premium snacks. Your subscription auto-renews and you can pause or cancel anytime. Shipping per box is only $5 worldwide.
This is the review of the Deluxe box.
DEAL: Save $3 off your first box. Use coupon code HELLOSUB3.
NOTE: Due to shipping related issues, SnackFever are canceling all the SnackFever Original Box subscriptions, and every subscription to Europe (except UK, Germany, Norway, Switzerland, Estonia, Denmark, and Sweden) and Asia (except Japan). If you still have any boxes remaining in your plan, they will issue refunds. Deluxe boxes remain available.
SnackFever's social media handles are printed on the box. On the side, there's even a Korean sentence which means "You're so pretty when you eat"!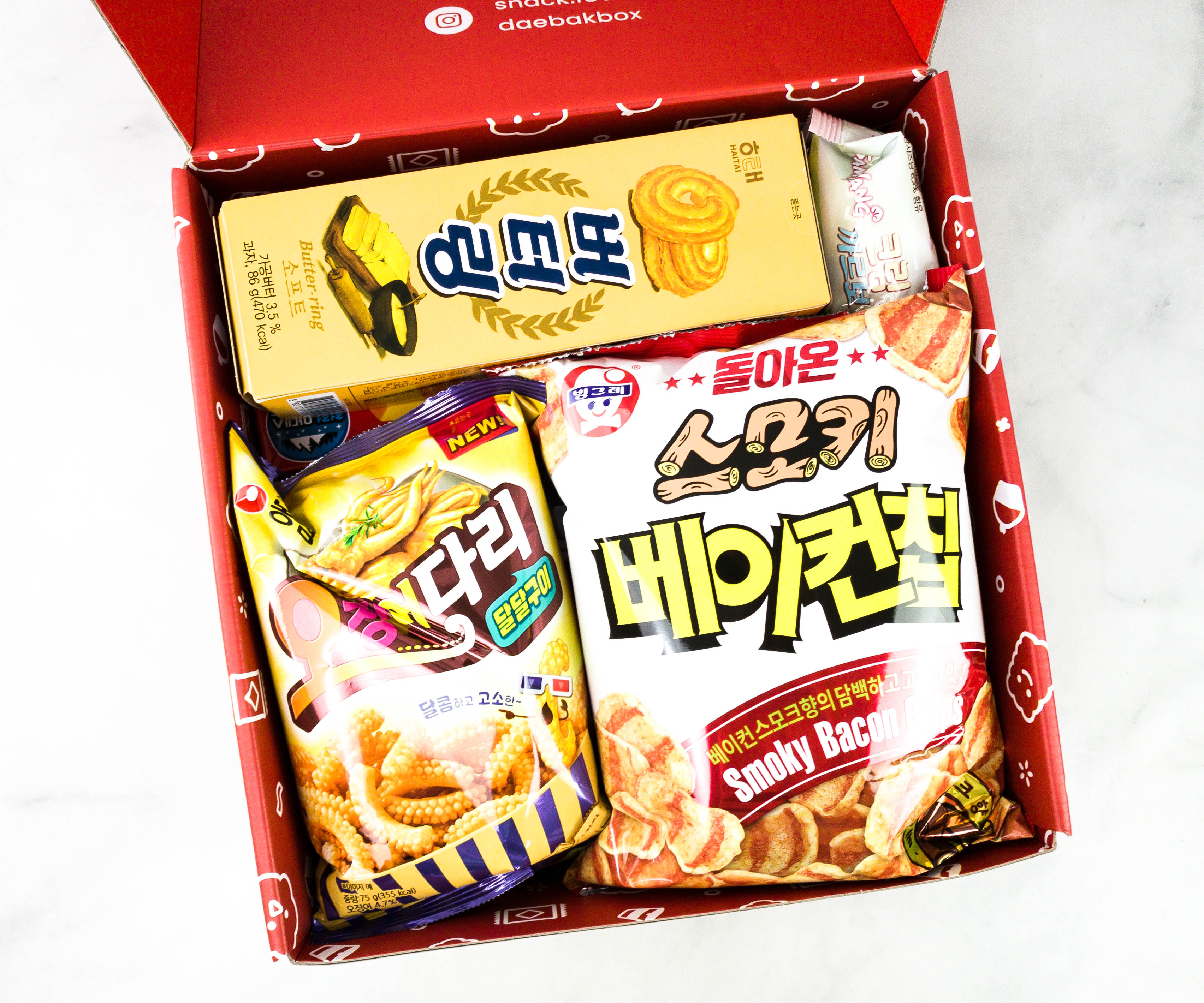 There is no extra packaging, just pure snacks!
Also included in the box is a thank you card.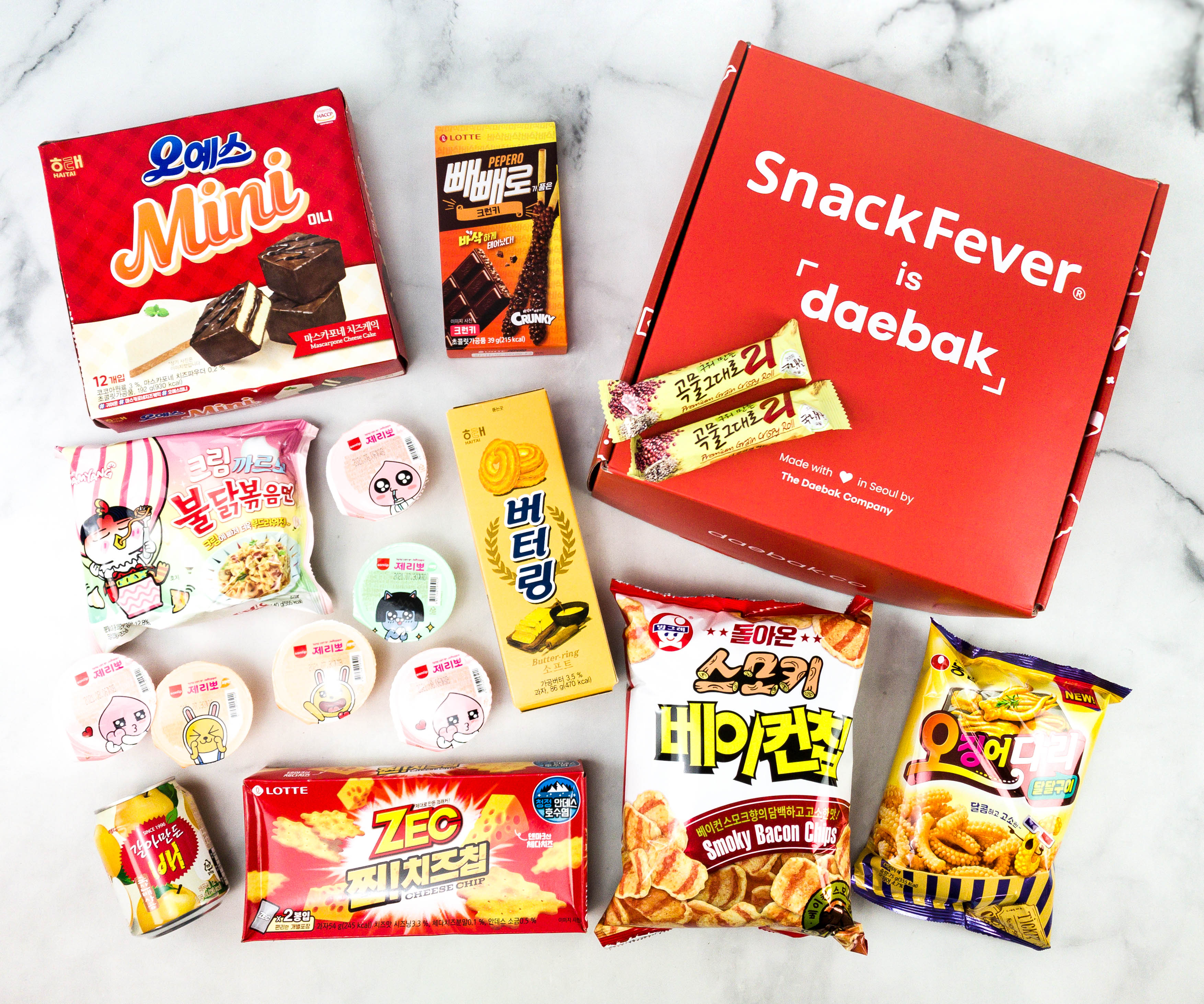 Here are the full contents of the Deluxe box.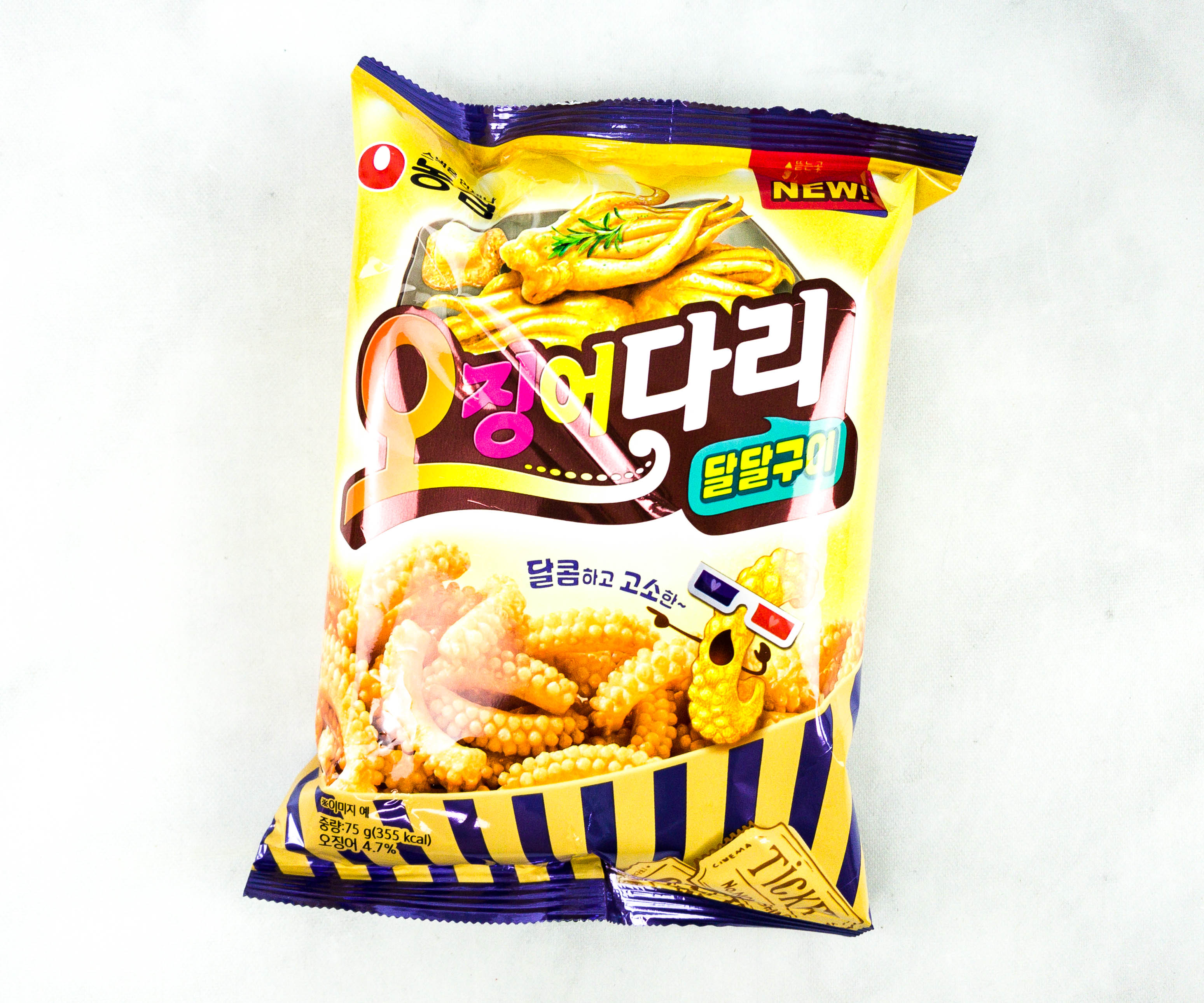 Nongshim Baked Cuttlefish Snack. I've tried all sorts of seafood flavored snacks, but I don't often encounter a cuttlefish snack like this one! It has a nice grilled, cuttlefish flavor and even its shape is inspired by the mollusk. It's also buttery and the texture is great!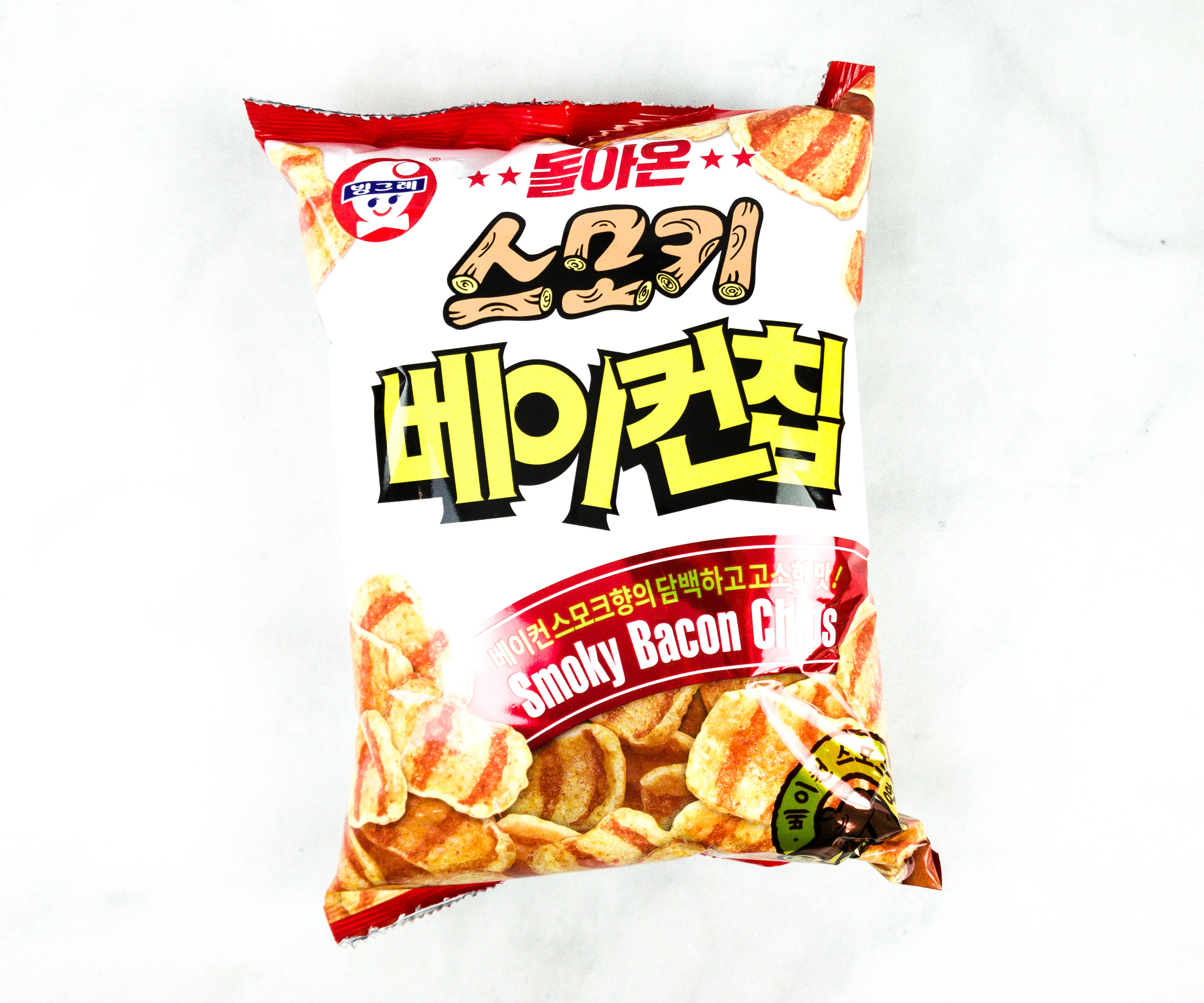 Binggrae Smoky Bacon Chips. I love bacon and I'm delighted to have this bag of chips with a smoky bacon flavor. Every bite is like enjoying the real thing. They are so crispy and I love that its not salty, but rich in flavor!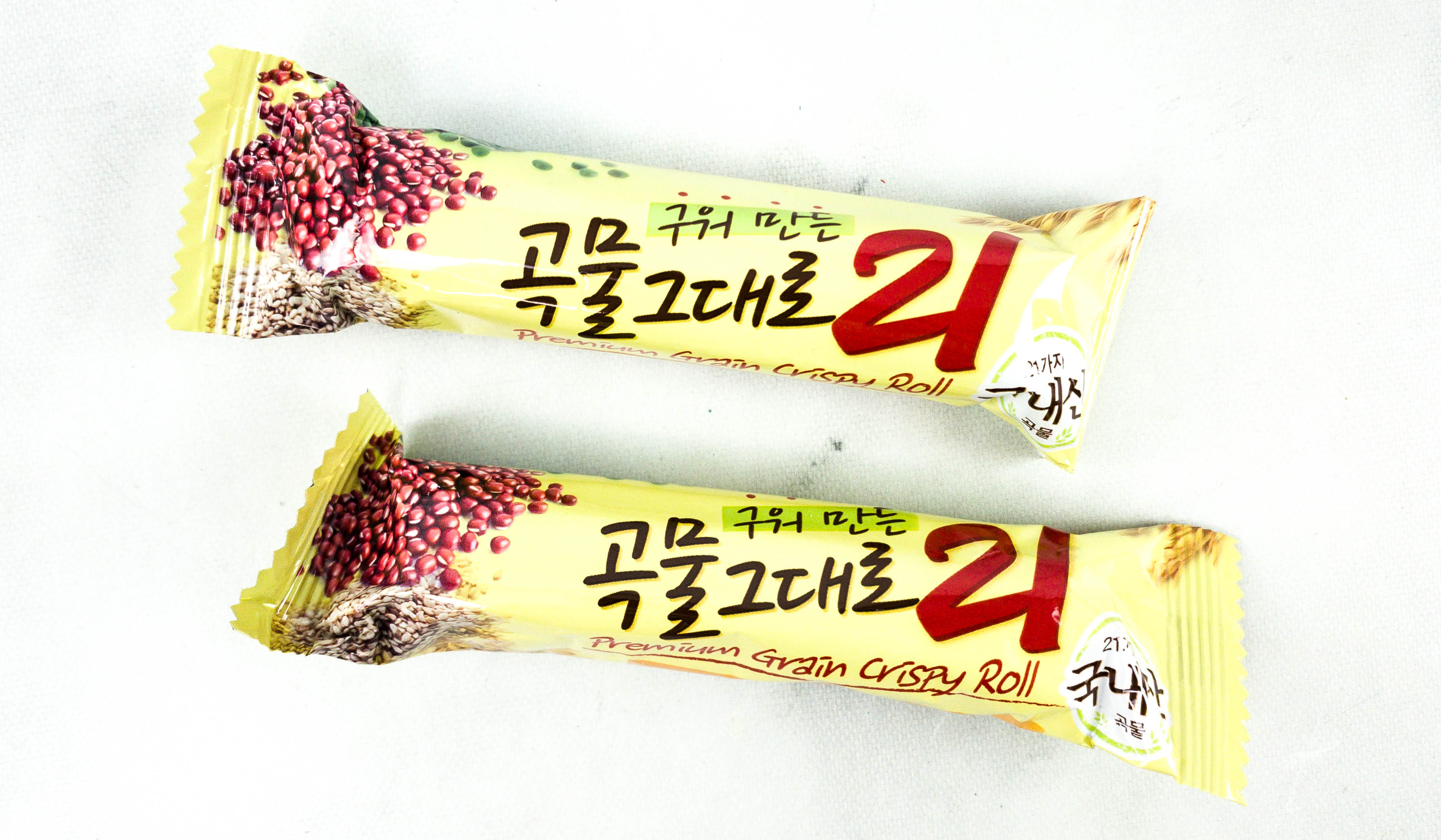 Premium Grain Crispy Roll 21. This crispy roll claims to contain 21 healthy grains, thus the name Crispy Roll 21. I received two of them in a small, easy-to-eat size. There's also cream cheese inside the roll that makes it really tasty!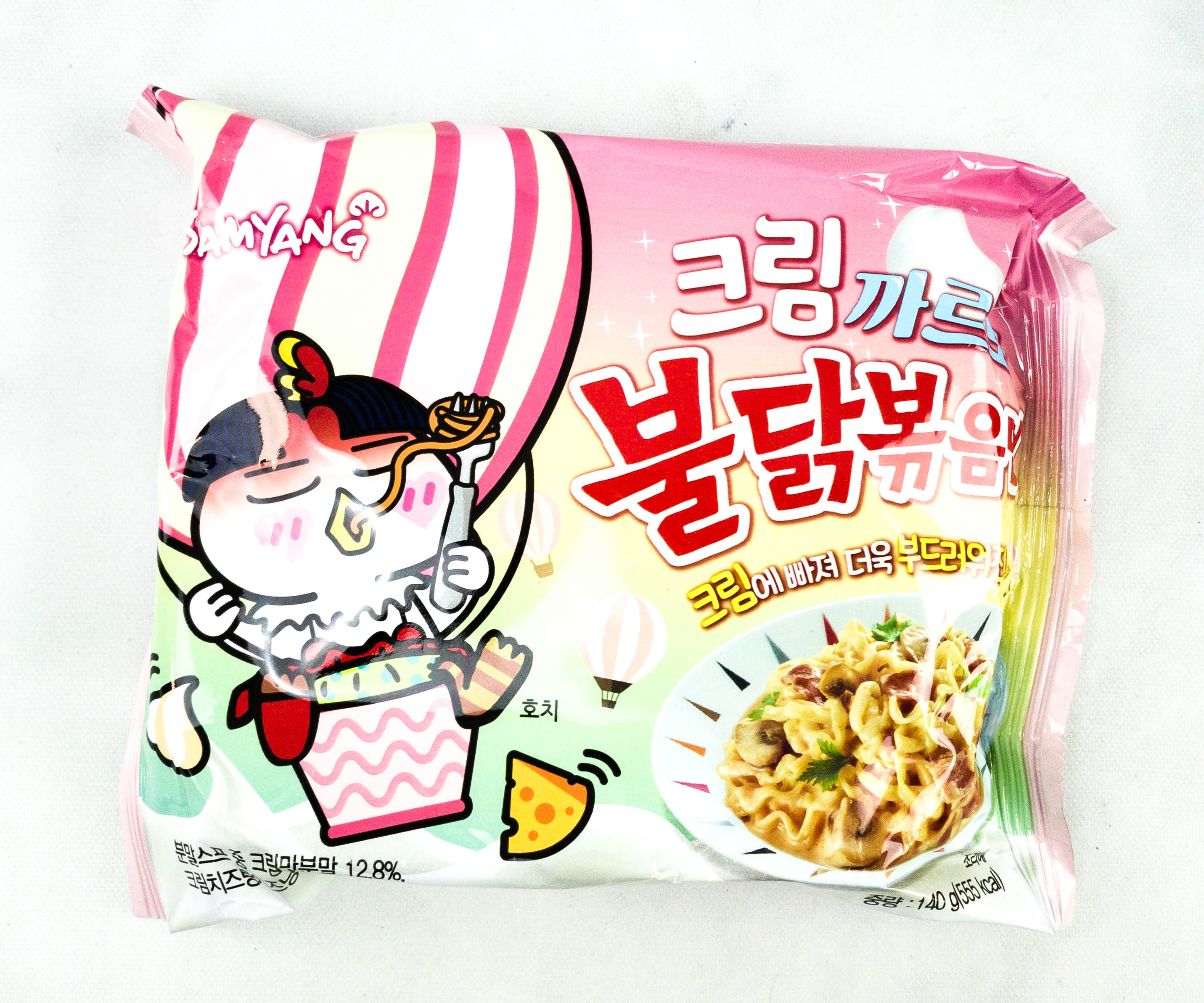 Samyang Buldak Creamy Carbonara. It's a spicy take on instant carbonara! The sauce is creamy and tasty, plus the noodles are perfect. I added a few bacon bits to add more texture and flavor to this yummy dish.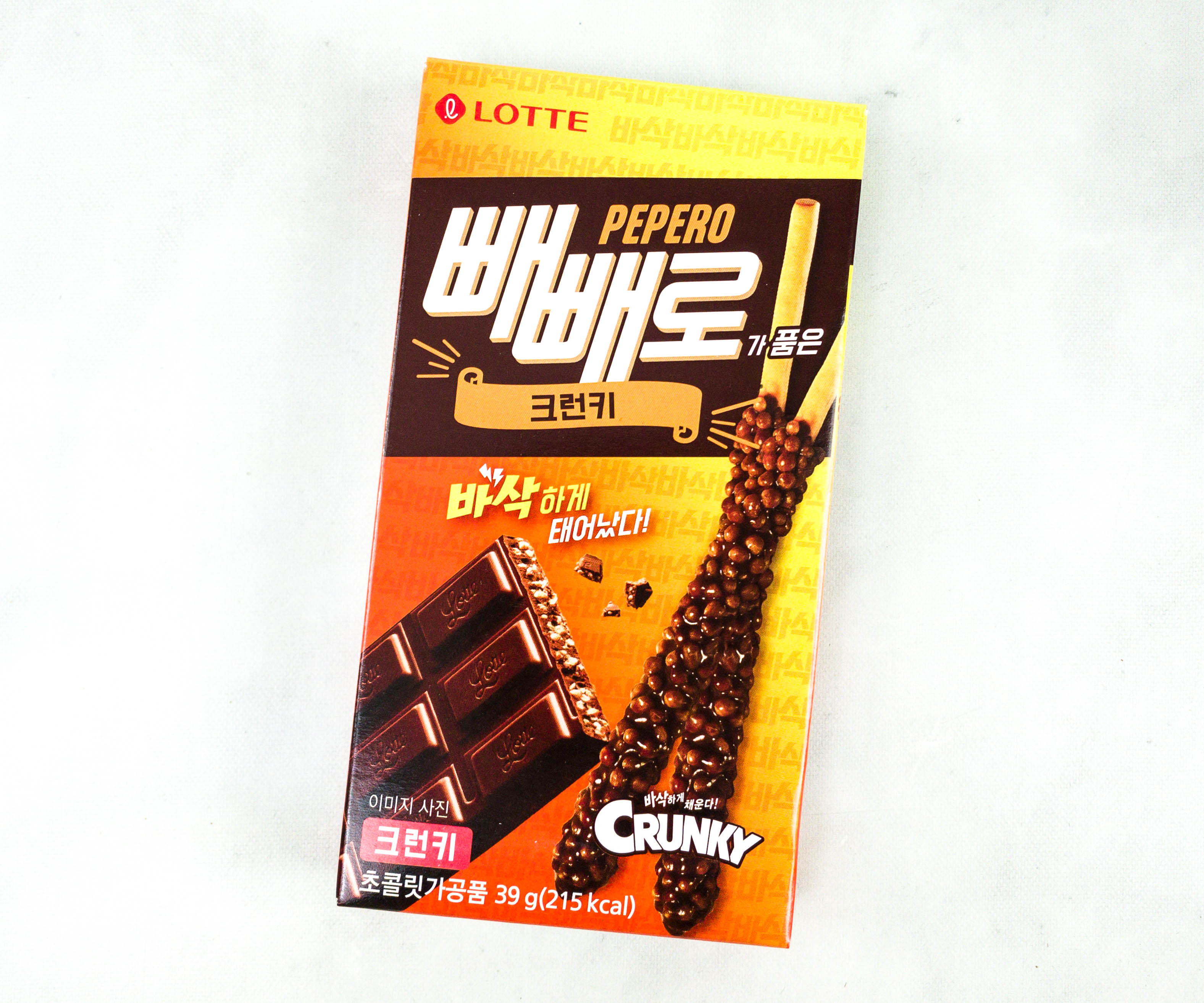 Pepero Crunky. My Snack Fever box will not be complete without a Pepero snack! Once again, they sent the Crunky version which contains malt puffs in its smooth chocolate coating. I have tried this before and this has got to be one of the best variants that I have tasted!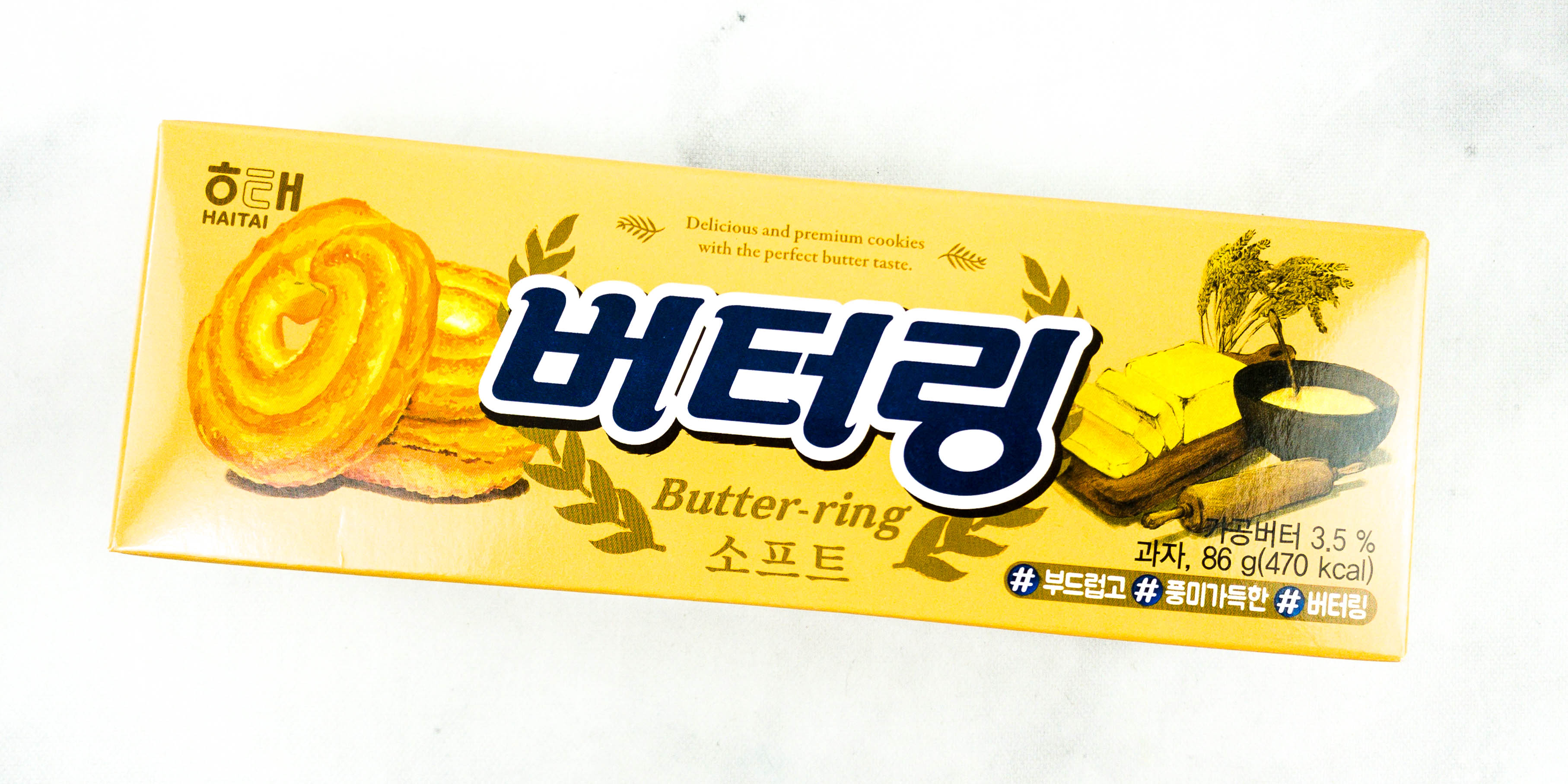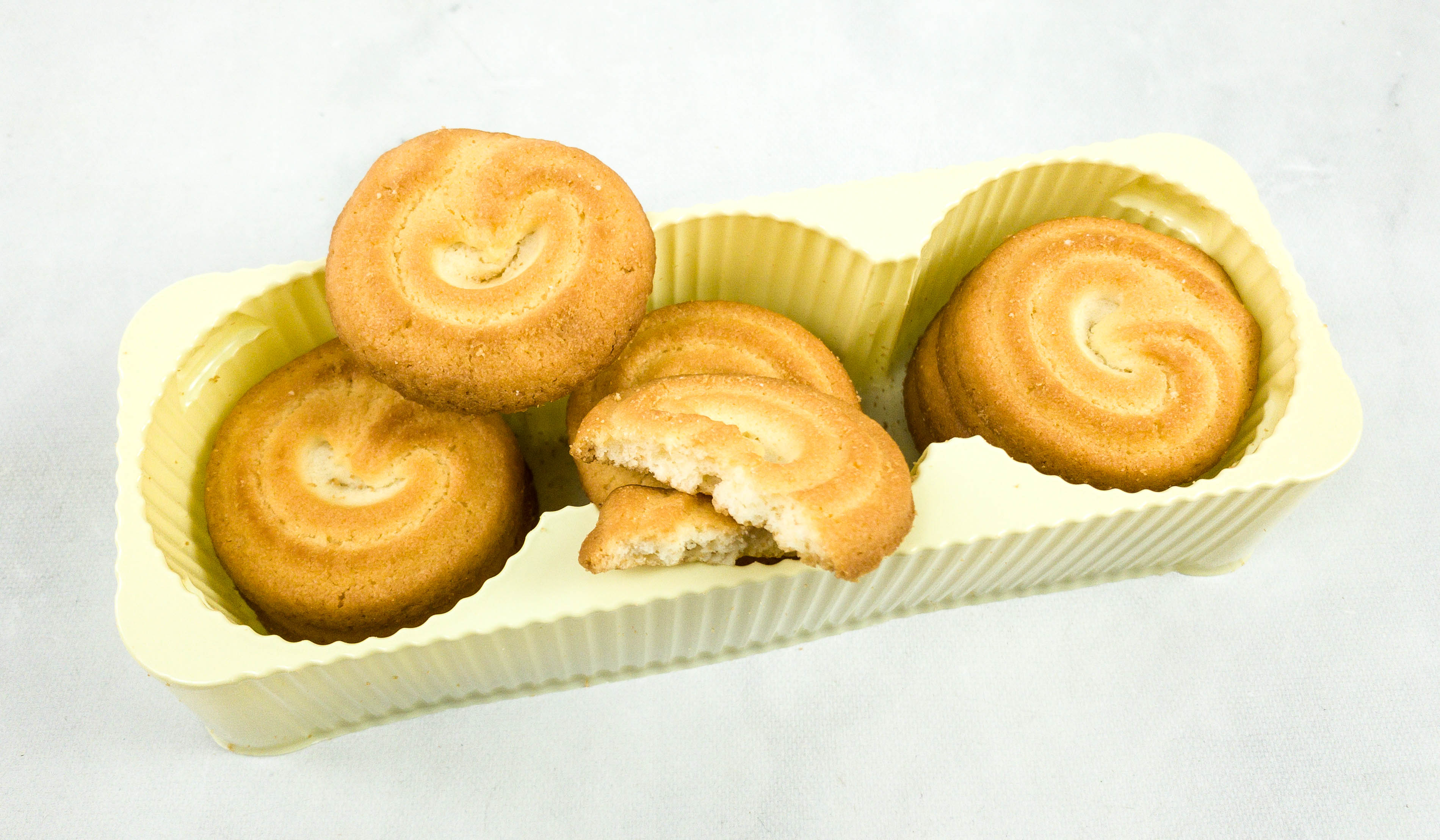 Haitai Butter Ring. Here's a box full of premium butter cookies that makes a perfect afternoon snack or a sweet dessert. Each piece was buttery and I liked that it wasn't too crumbly. Also, the cookies were packed in a plastic tray to keep them in shape while in transit.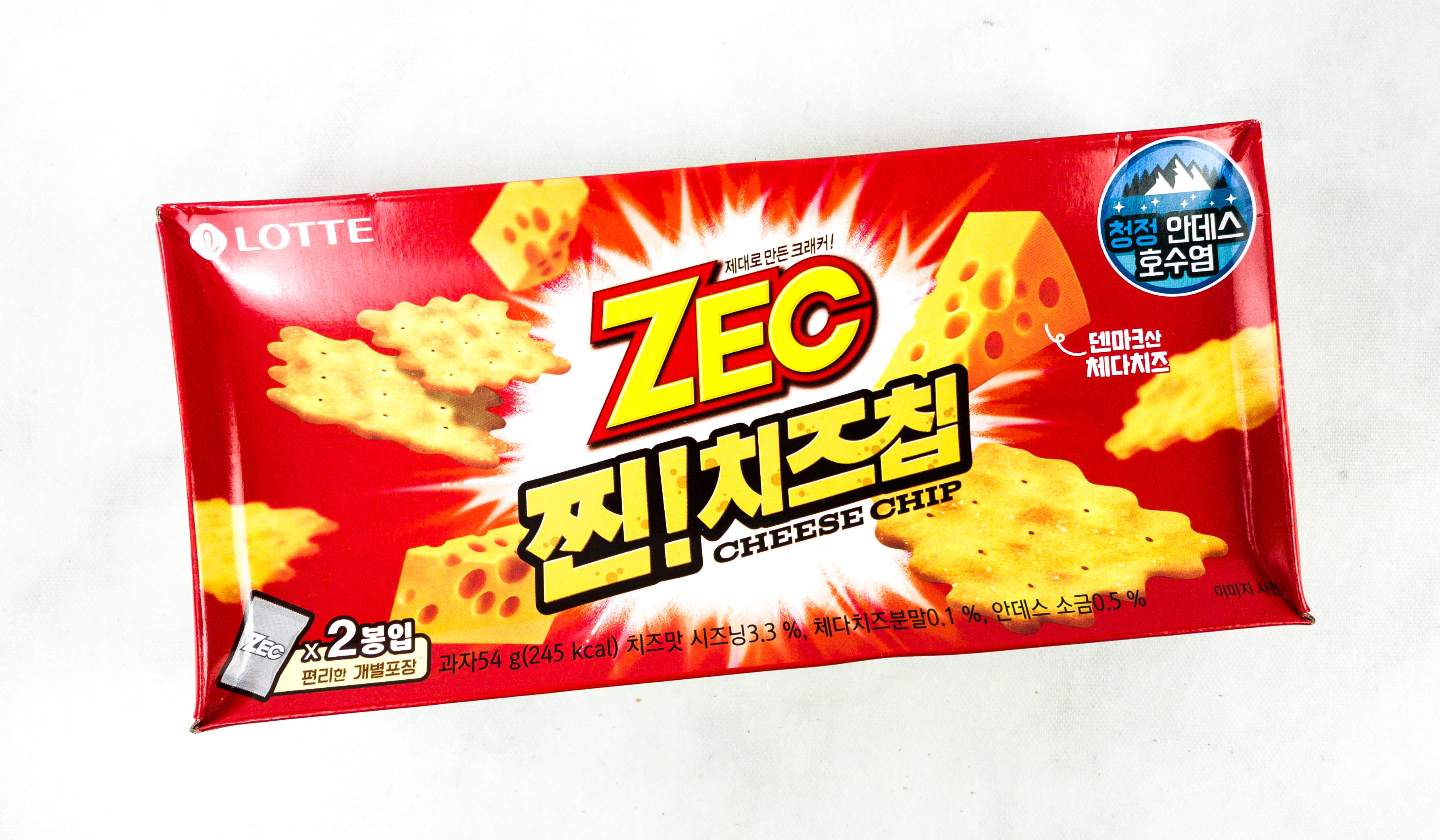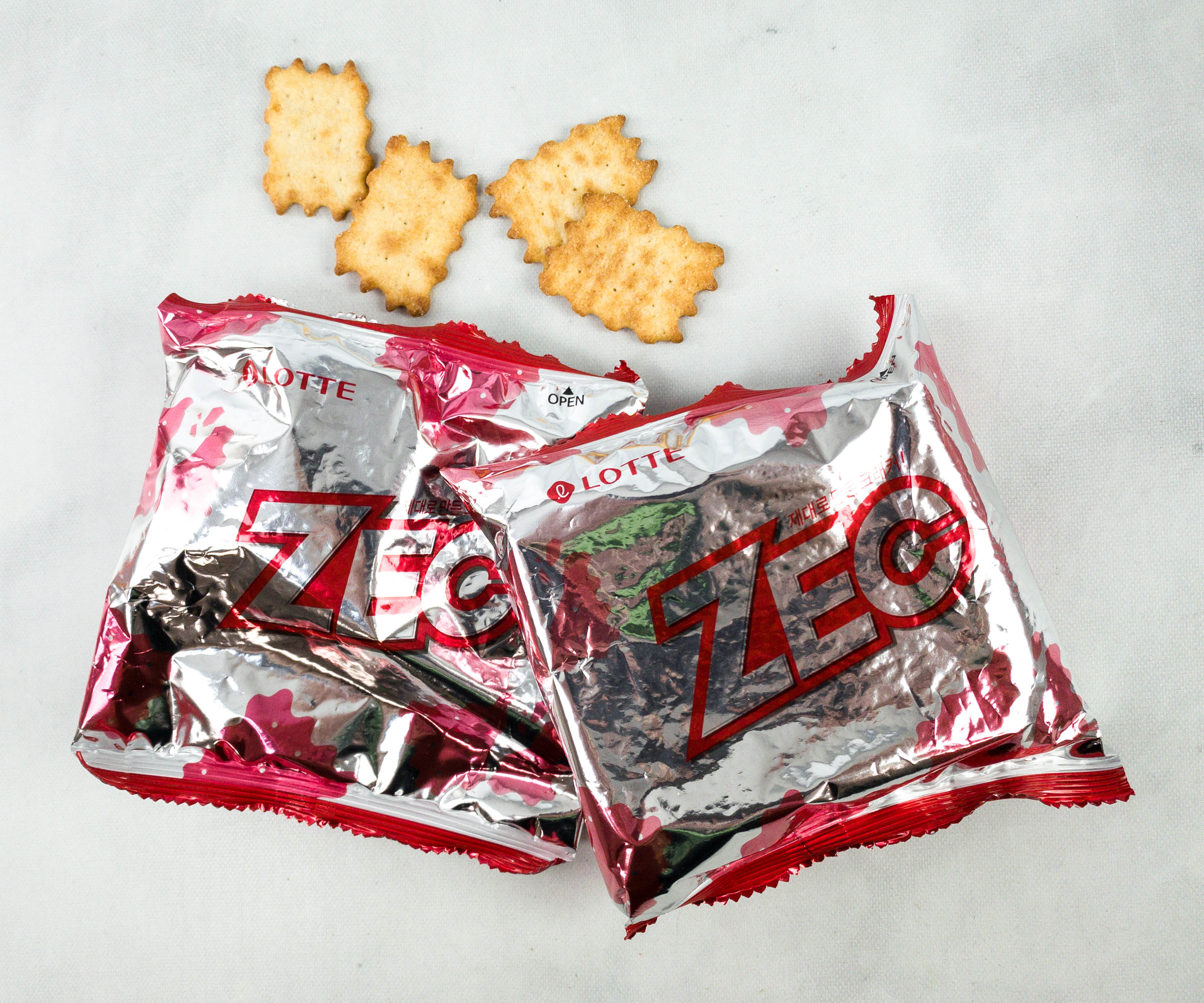 Lotte ZEC Cheese Chip. These bite-sized biscuit chips are rich in cheese flavor. The box includes two small packs, which were enough to satisfy my hunger and cravings. My kids loved them as well.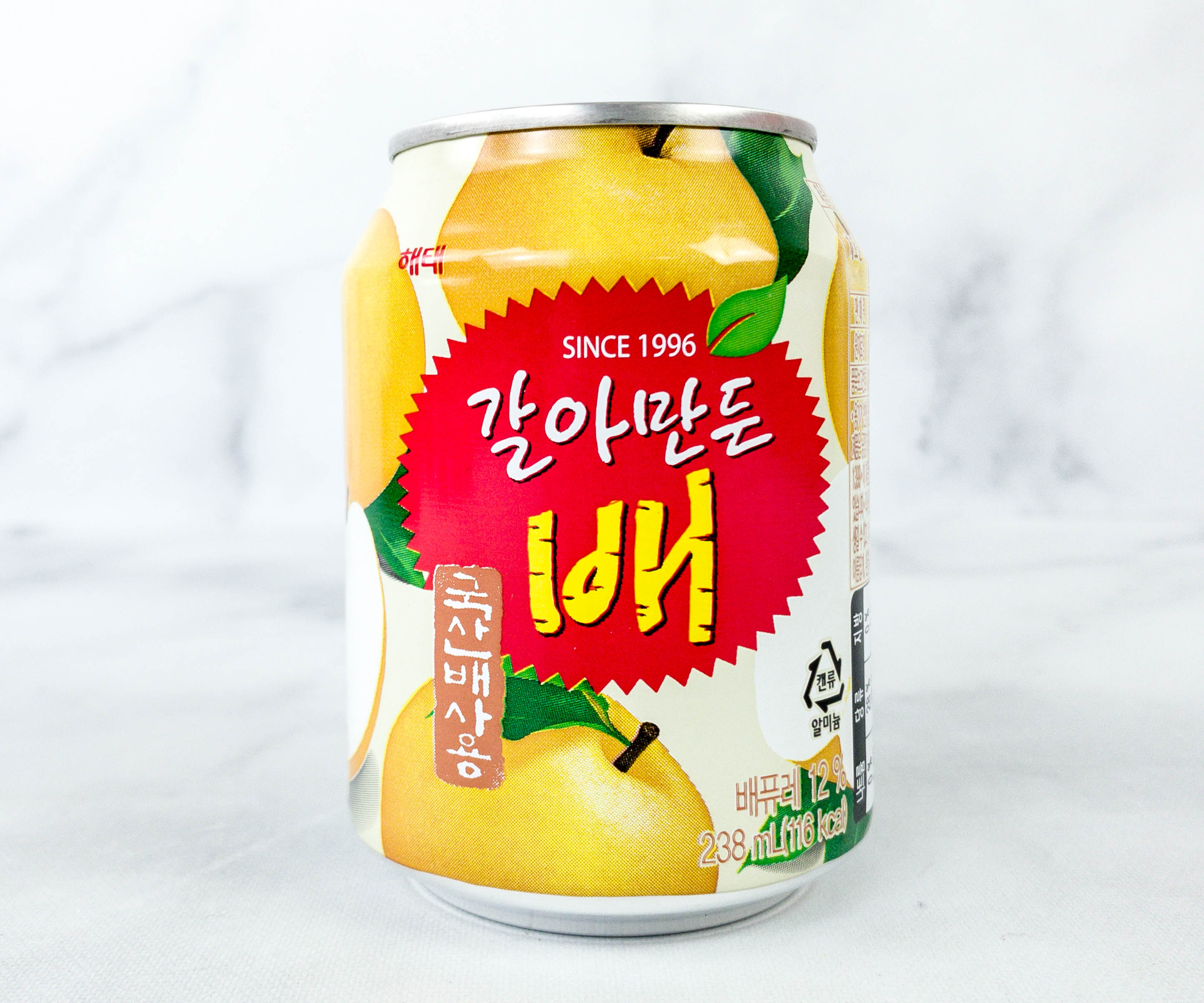 Haitai Crushed Pear Juice. They also included a refreshment! This one is like fresh pear juice, except that it's in a can. It's sweet and it really tastes natural, unlike the others that I have tried. It's best served cold or with a few ice cubes on it!
Kakao Friends Jellyppo. Here's another Korean favorite perfect for all ages! The packaging features the characters from a popular messaging application in Korea, and the taste doesn't disappoint. They have strawberry, apple, and orange flavors that my family enjoyed.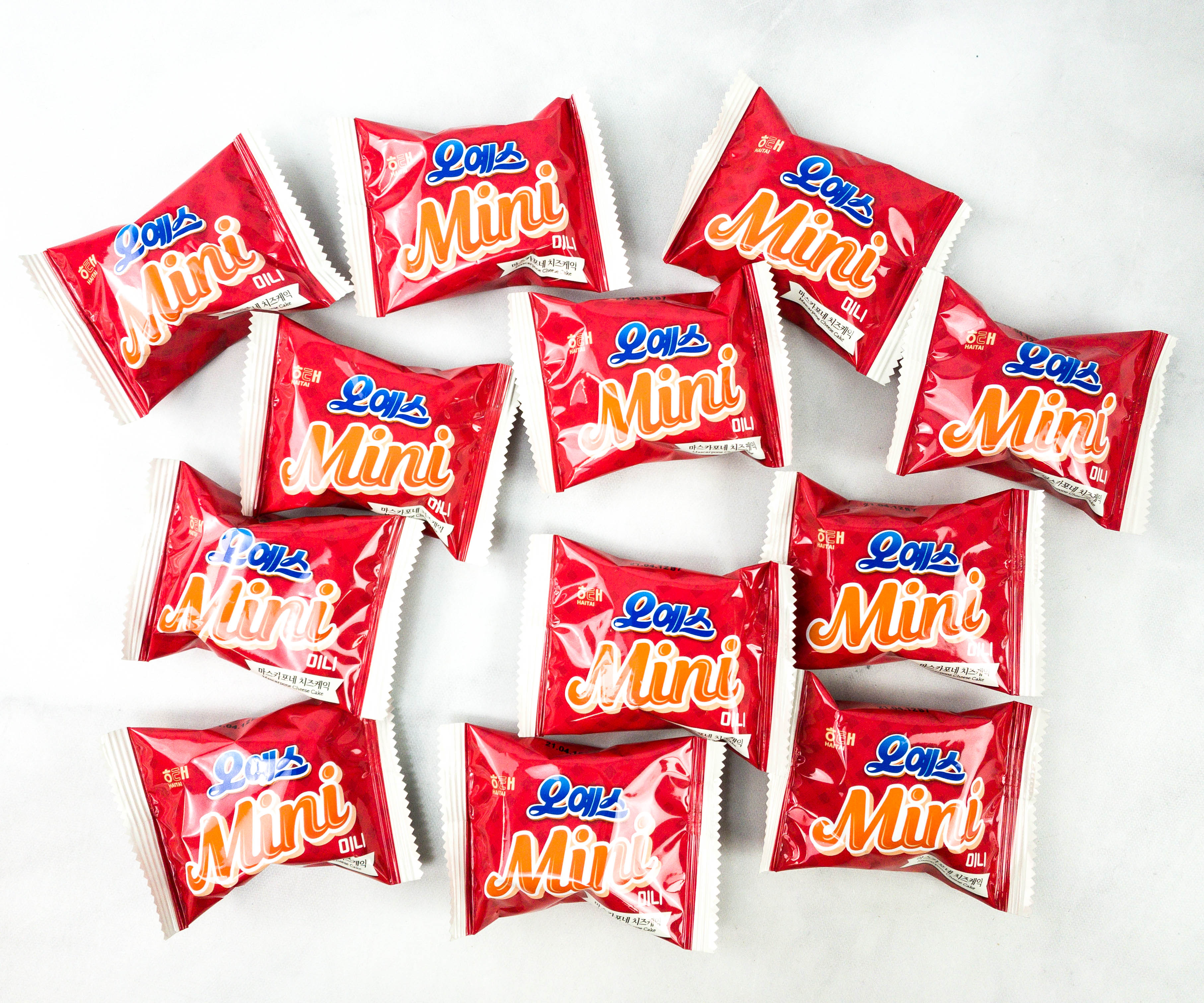 Haitai Oh Yes Mini Mascarpone Cheese Cake. I love the fluffy texture of this sponge cake. It's soft and it melts in the mouth. The sweetness of the chocolate coating is balanced by the rich and creamy flavor of the mascarpone cheese filling. Each bite is such a delight. There are 12 individually wrapped cakes in the box so I was able to share them with my family as well. Ok I let the 5 of them have 2. Too good to share – sorry fam!
Each Snack Fever box is always filled with delicious treats from Korea! They also offer a nice variety of flavors, from savory to sweet to spicy and it's something that I'm always excited about every time a box arrives. My favorite from this month's box is the mascarpone cheesecake. I could never get tired of its texture and taste. It's perfect for those who have a sweet tooth like me! Whether you're fond of the Korean culture or you simply want to try new and unique snacks, this subscription is worth a try. They make it really easy to discover authentic Korean goodies. The Deluxe Box, in particular, is a good choice if you want to share the snacks with your family or friends as well.
Have you tried Snack Fever?