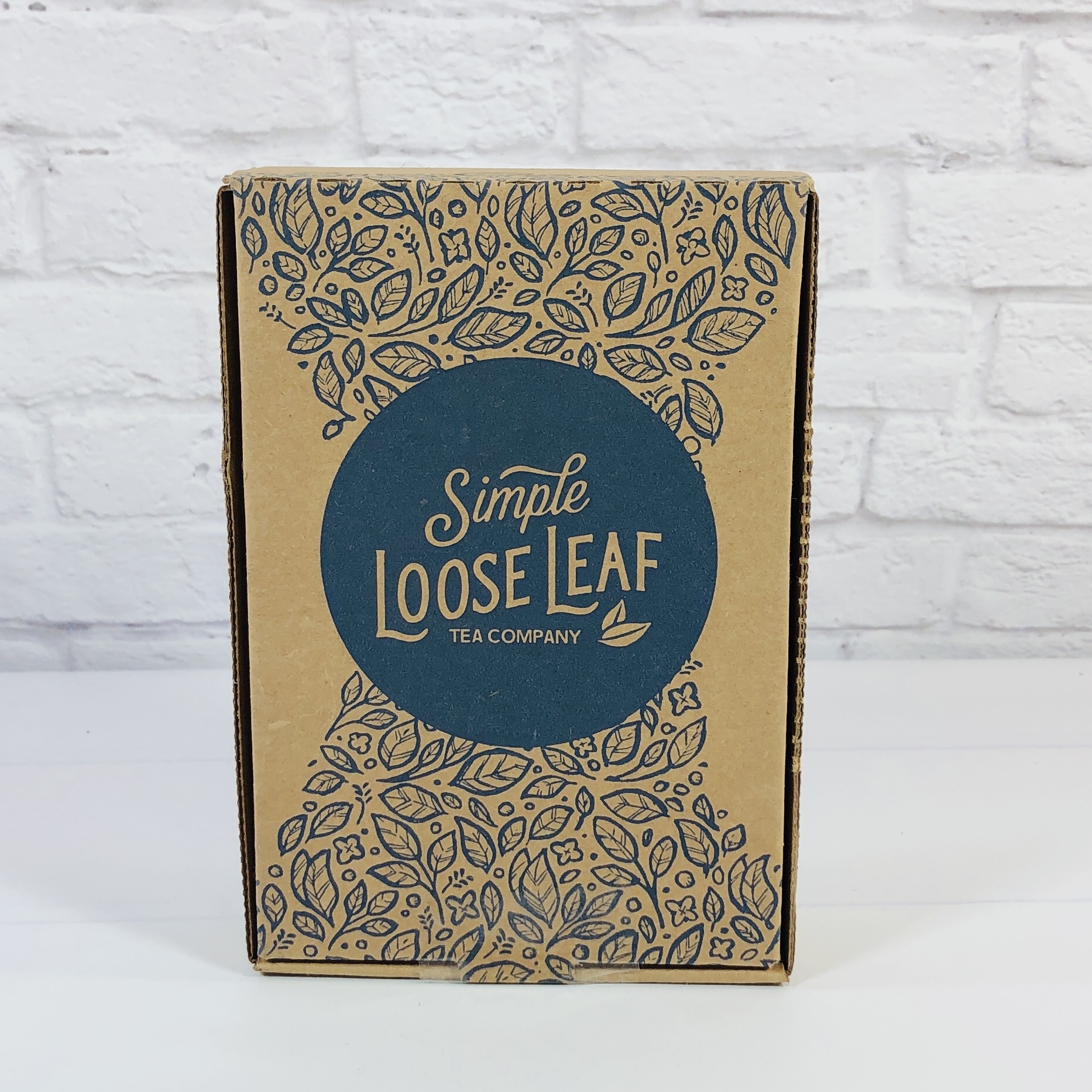 Simple Loose Leaf is a monthly tea box, which delivers four hand selected, loose-leaf teas each month. Subscriptions are $10 a month and you can choose from 4 different tea types: Black, Green, Herbal, or Sampler. They send both single origin teas and blends and include linen bags for steeping in your very first box. The teas are packed and shipped by employees with developmental disabilities so they can earn a paycheck and learn life skills. Boxes include:
4 new hand-selected premium loose leaf teas
14 grams (0.5oz) of each loose leaf tea
4 reusable linen tea filters Made in the USA in first box
Information on each of the teas with tasting notes
DEAL: Get $3 off on your first tea order! Use coupon code 3B1TEA. OR Get $5 off on your first box! Use coupon code 05BOX001.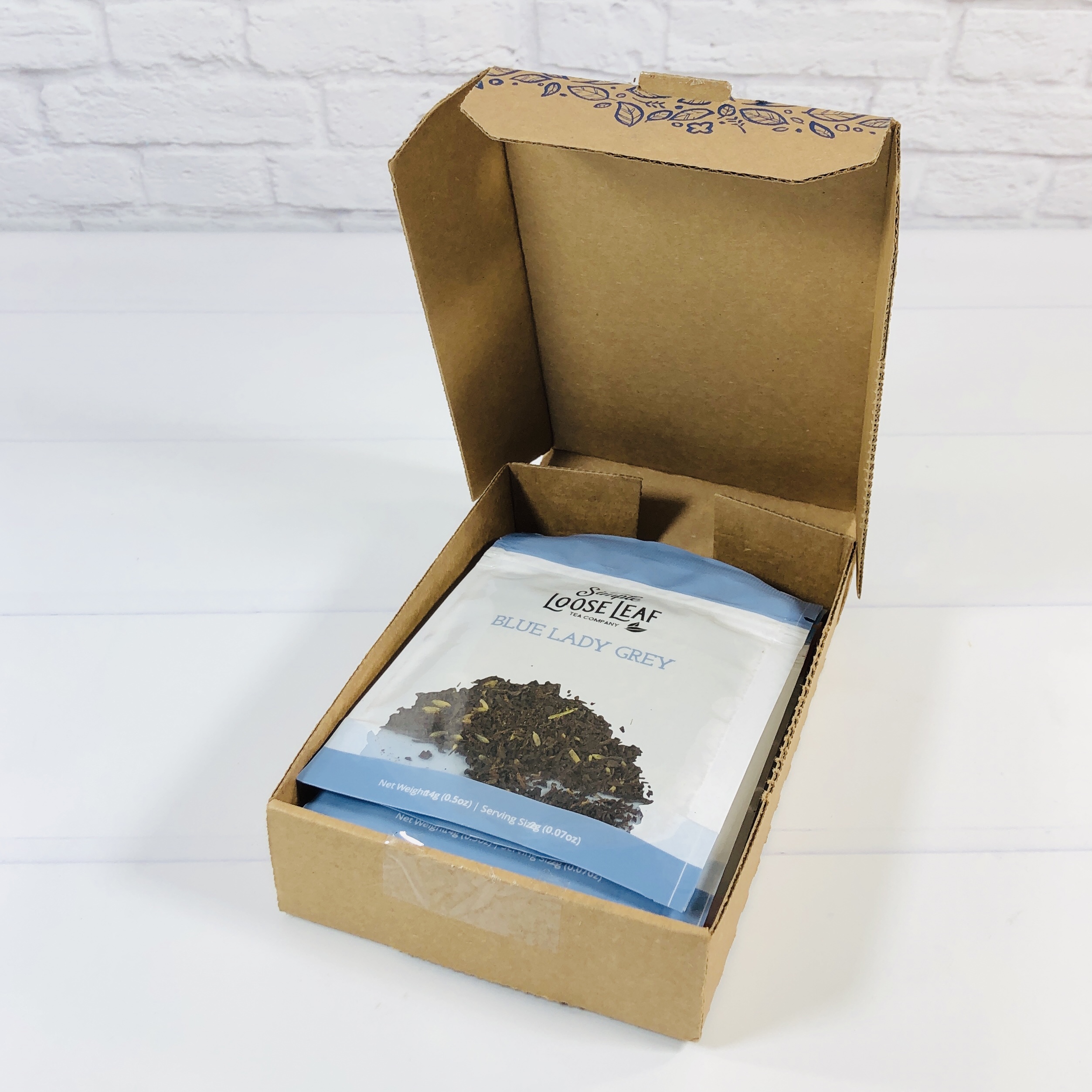 This is a review of the Black Tea Box!
Black Tea Box

Each month receive 4 new black loose leaf teas or 3 black teas and something that black tea drinkers will love
The Black Tea Box is a great fit for the tea drinker that wants to experience the darker flavor profiles that black teas have to offer
Explore teas from China, India, Sri Lanka, and more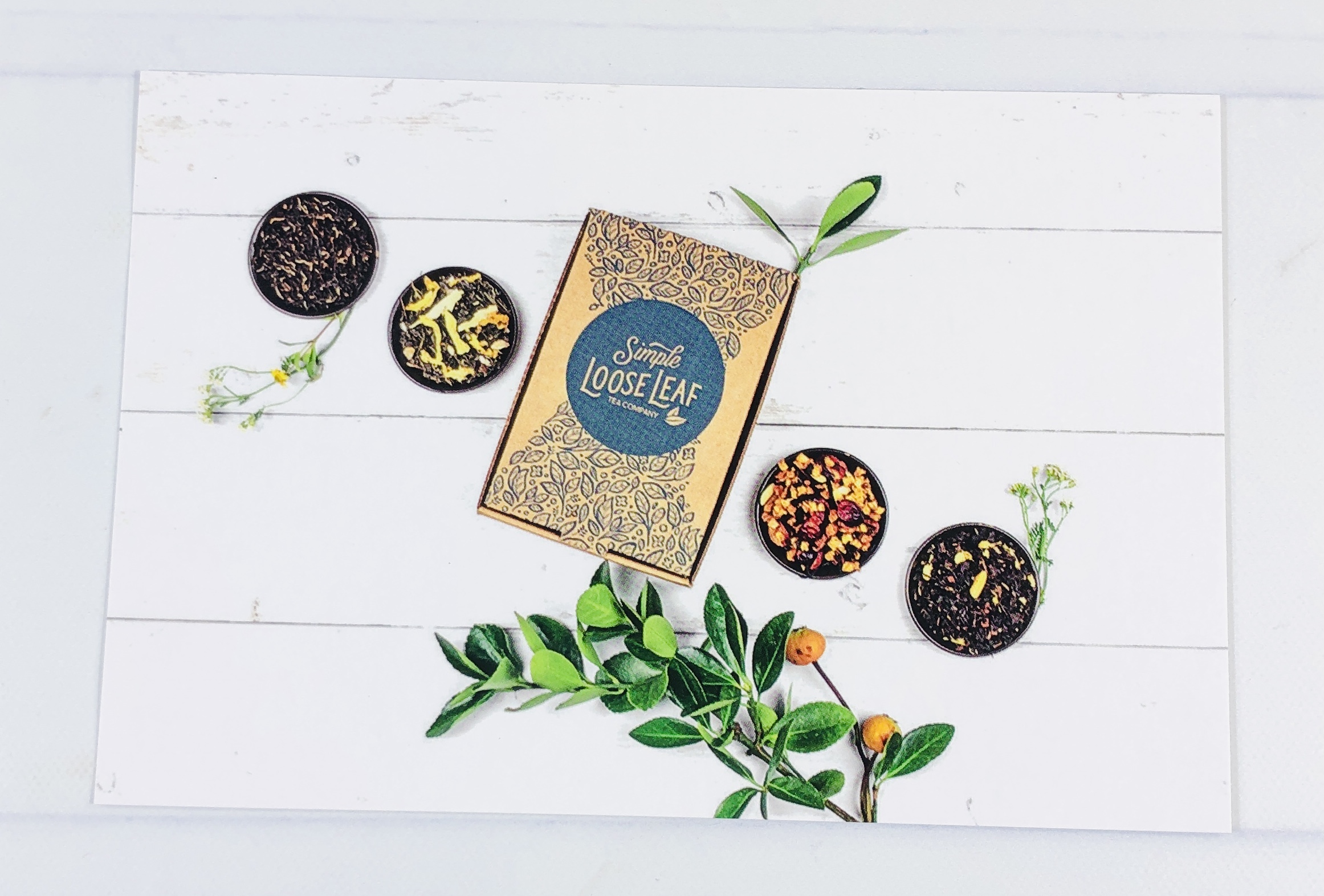 I received a card this month!
The back of the card discussed some upcoming changes to this subscription. To sum it up: Cotton filters will only be included in the first box, they will send MORE tea to compensate, and the pouches will change.
The side of the box had some helpful tips for steeping times and water temps. For instance, green and white tea should never be steeped with boiling water or for longer than 3 minutes (they will turn bitter).
A reminder that employees are getting life skills through working is on the other side of the box.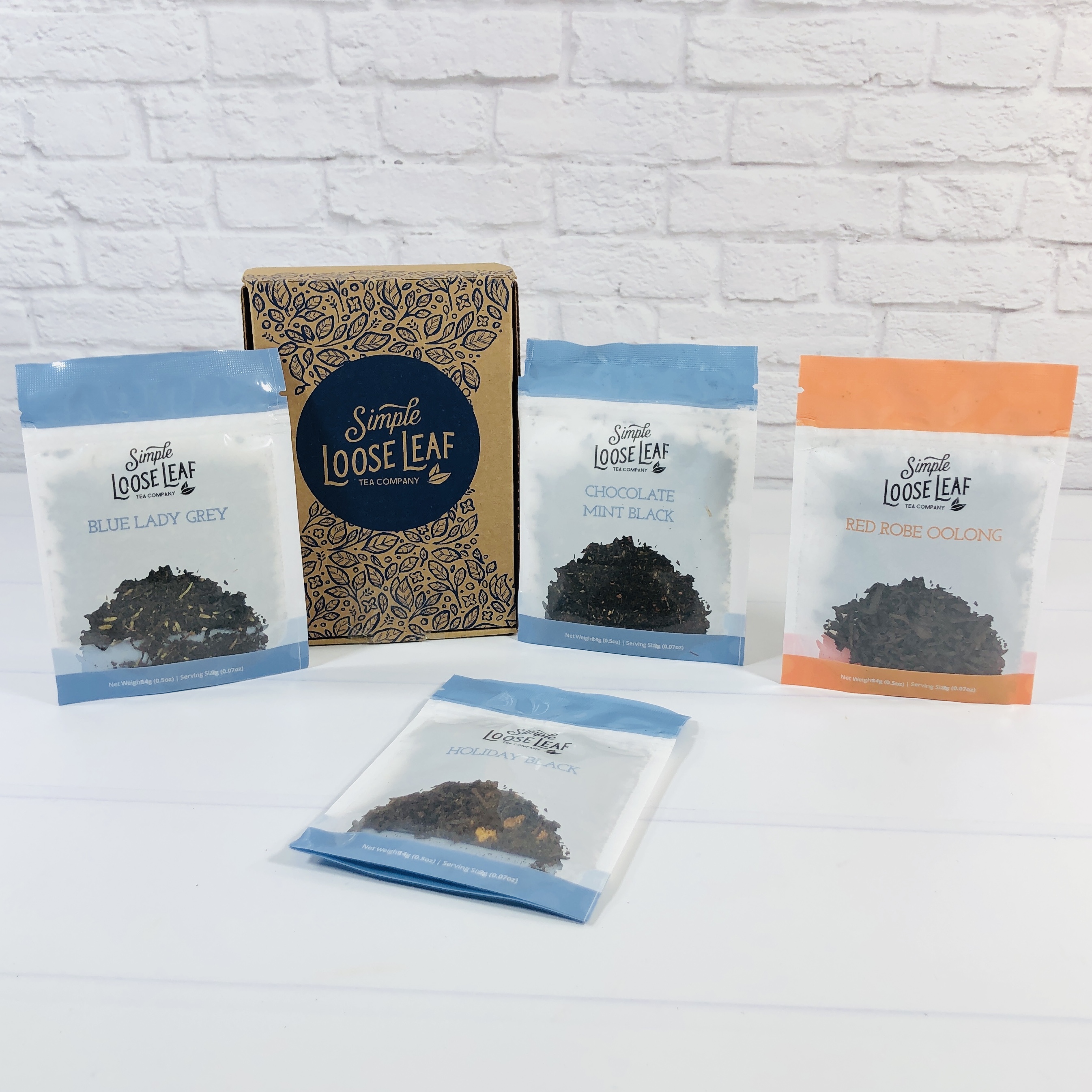 Everything in my box!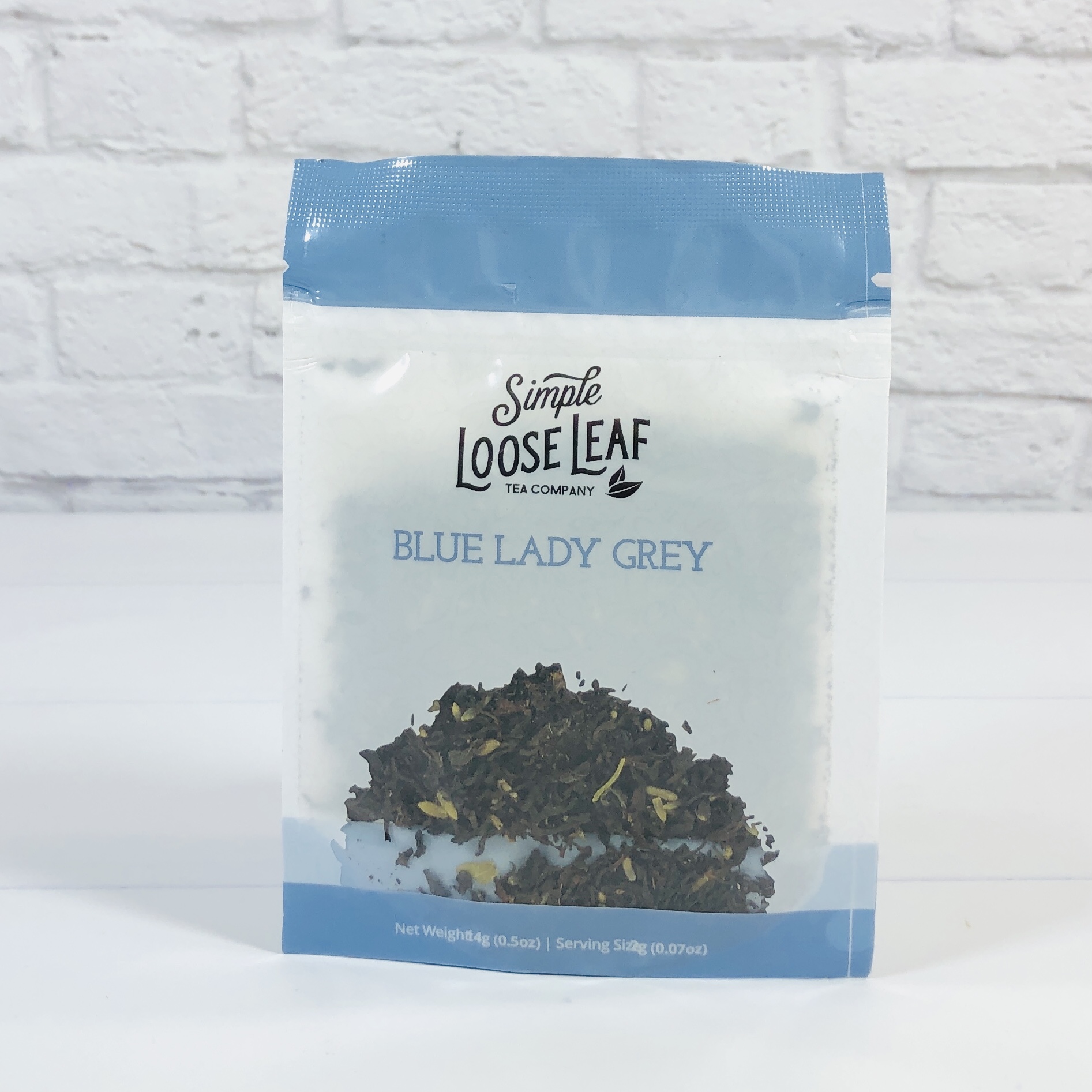 Simple Loose Leaf Tea Company Blue Lady Grey Tea Lady Grey tea has a lighter flavor than classic Earl Grey, and in this case, it also has lavender buds.
Black tea forms the base of this tea, which is perfect for a midafternoon pick me up.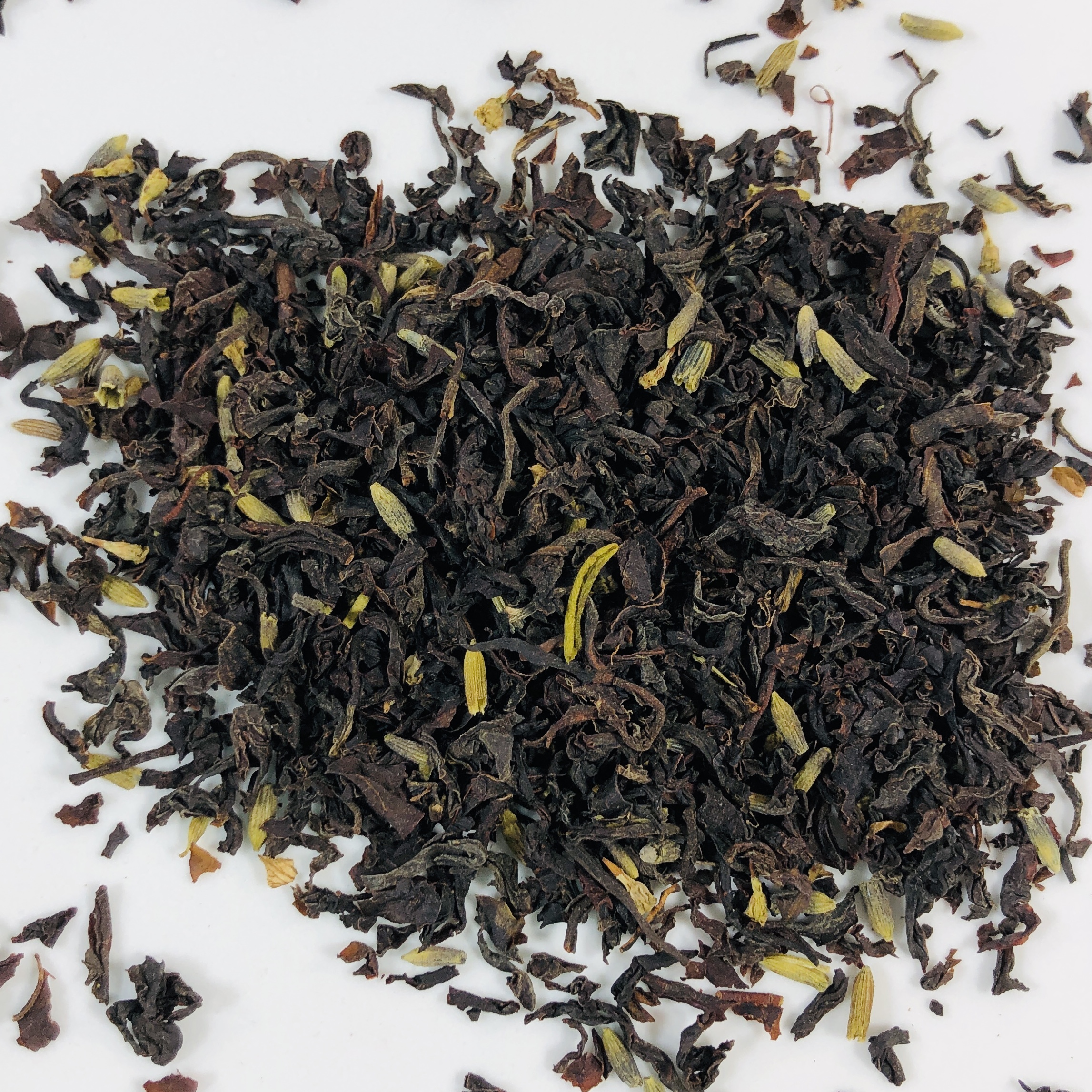 The lavender buds give this a perfume-like note, very floral and with that classic relaxing scent. It retains the bergamot flavor too but it's not necessarily the top note in this version.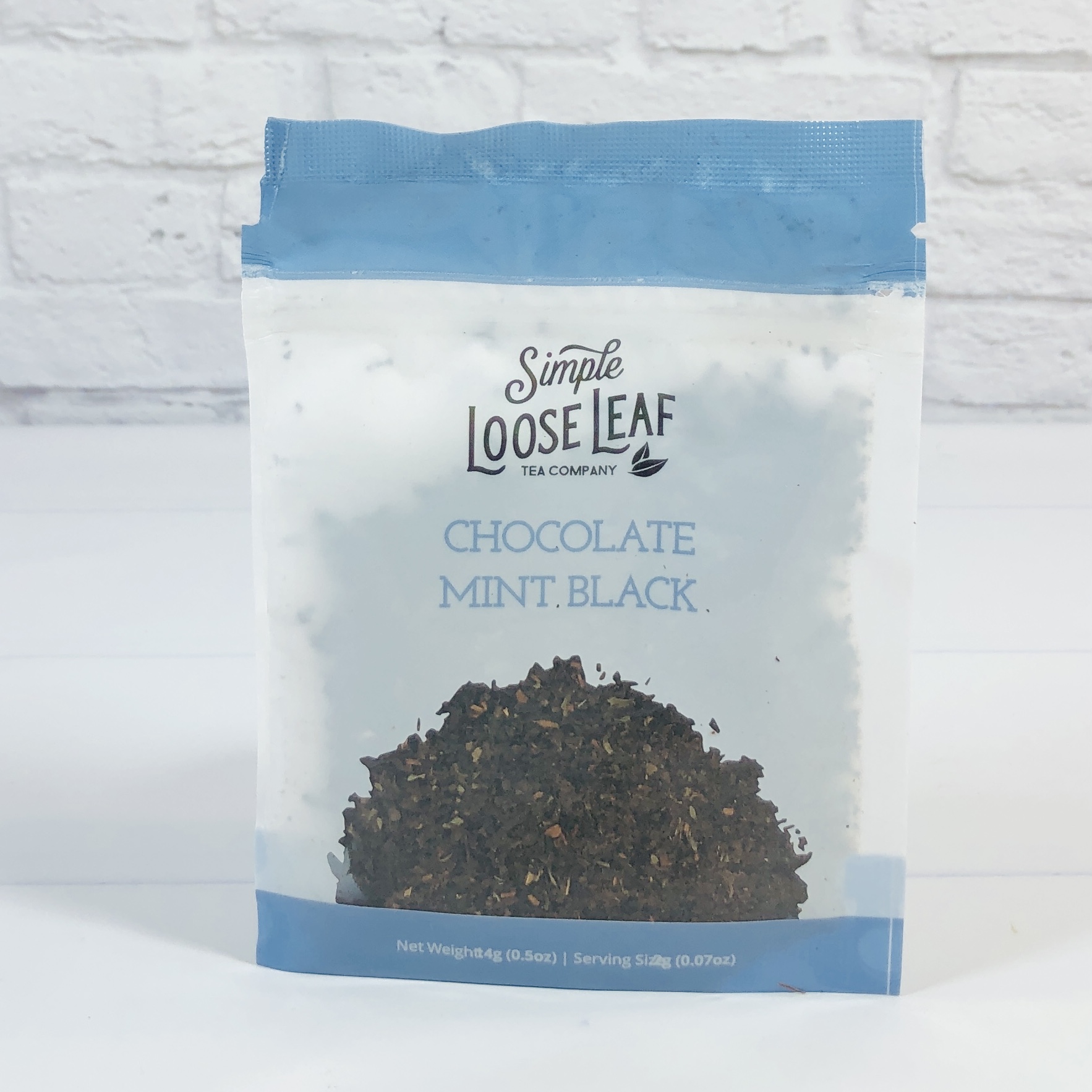 Simple Loose Leaf Tea Company Chocolate Mint Black I think this sounds like a perfect flavor for this time of year!
It has a base of Indian black tea along with mint leaves and chocolate flavor.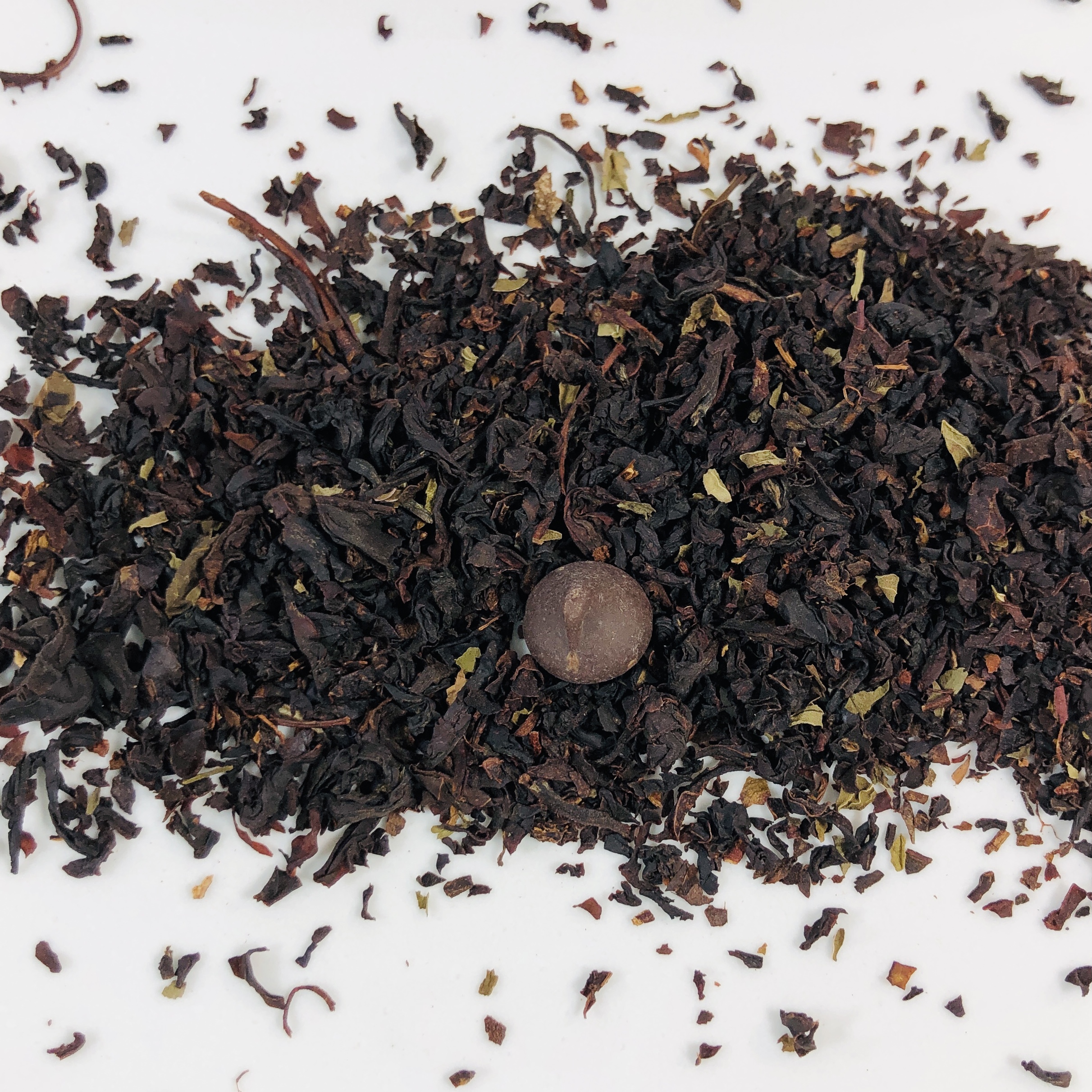 There's even some chocolate chips! I thought the black tea base was flavorful and I liked the hint of mint. I added milk so it was like drinking an after dinner mint.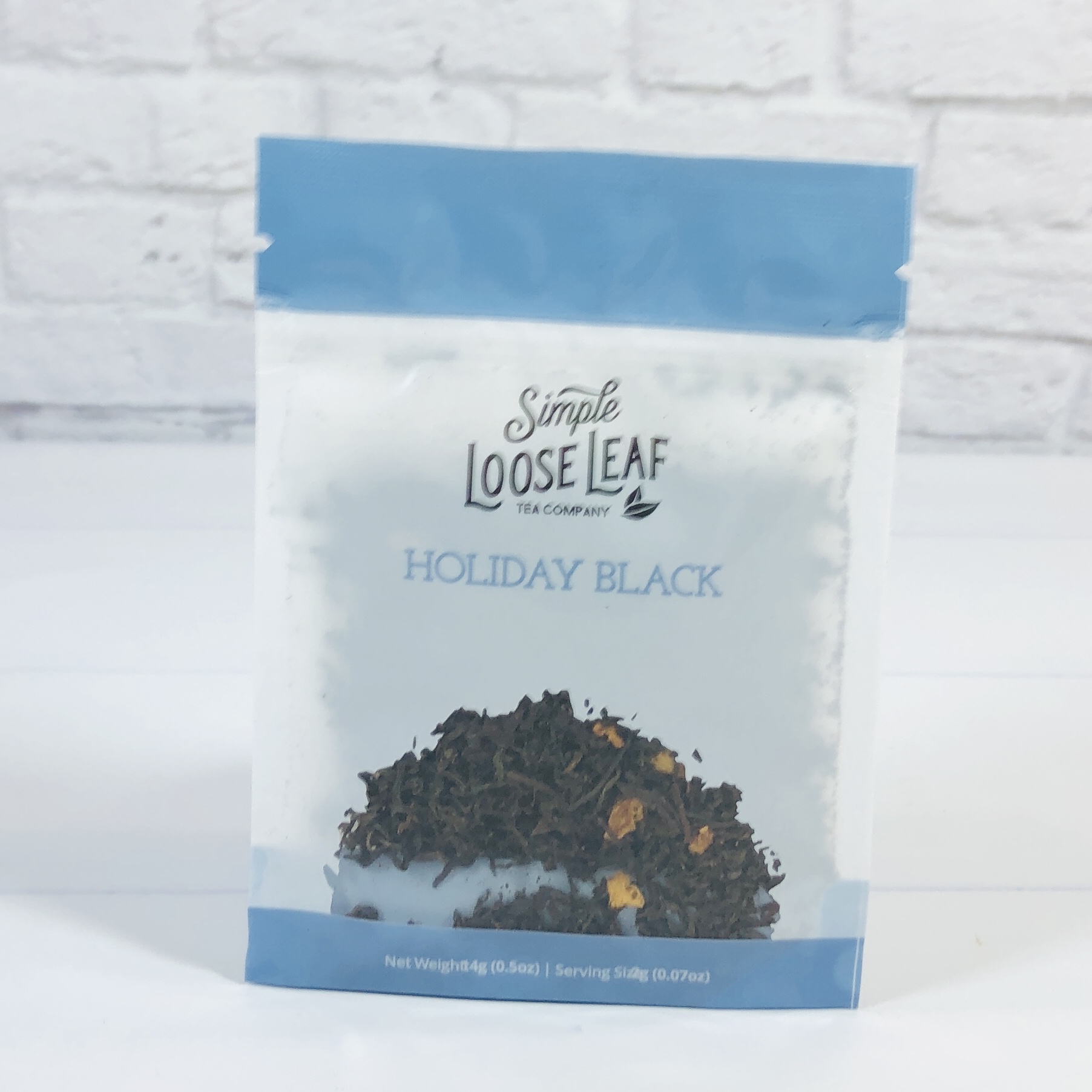 Simple Loose Leaf Tea Company Holiday Black I am into the warmer, spicy scents of the holiday season and this one fit the bill.
Black tea is combined with cinnamon chips and orange peel.
It had that classic spicy flavor but not in an overly strong way. The flavors and aroma were heavenly and the black tea base wasn't super heavy.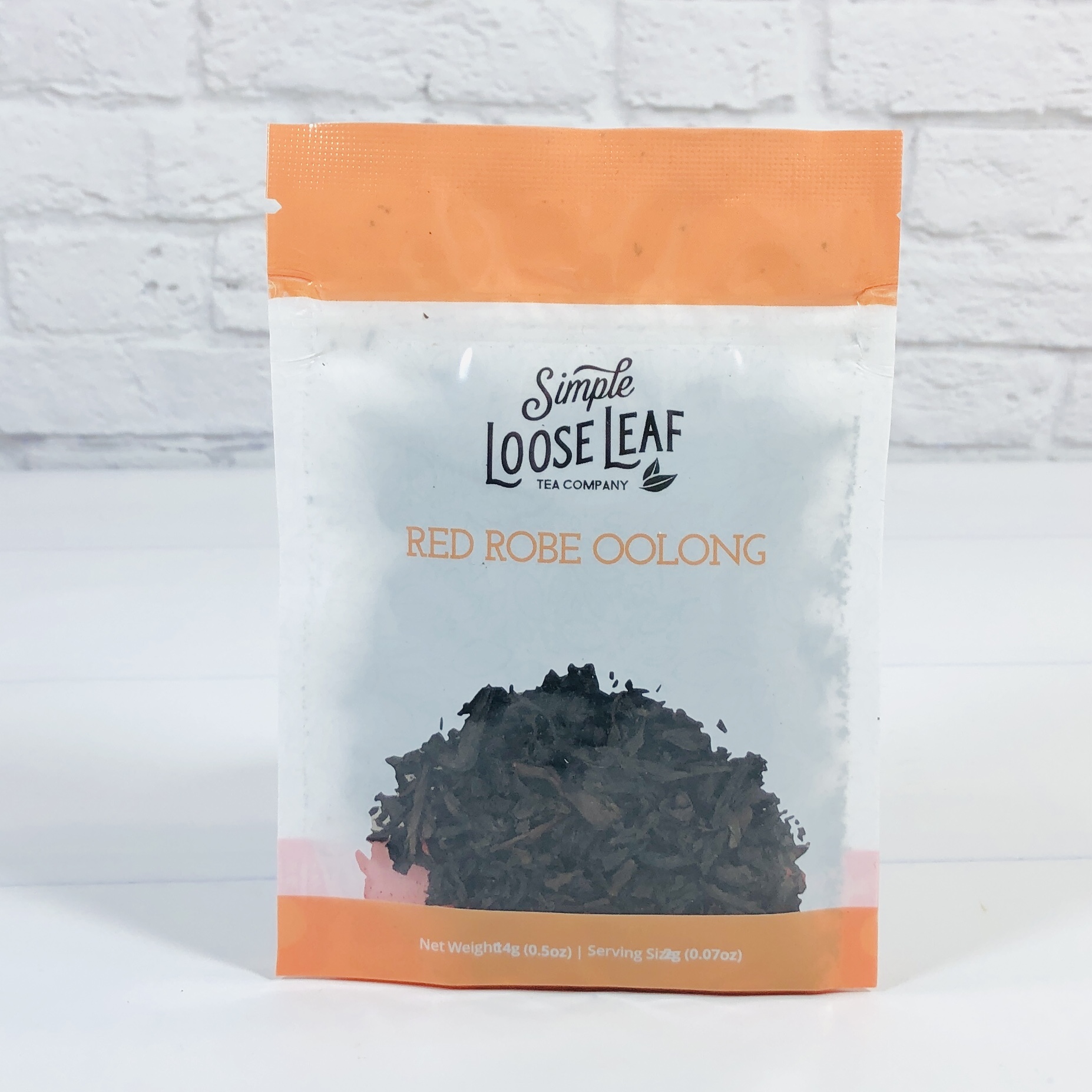 Simple Loose Leaf Tea Company Red Robe Oolong I like oolong tea, even more than green tea. It falls somewhere on the flavor and caffeine spectrum between green and black.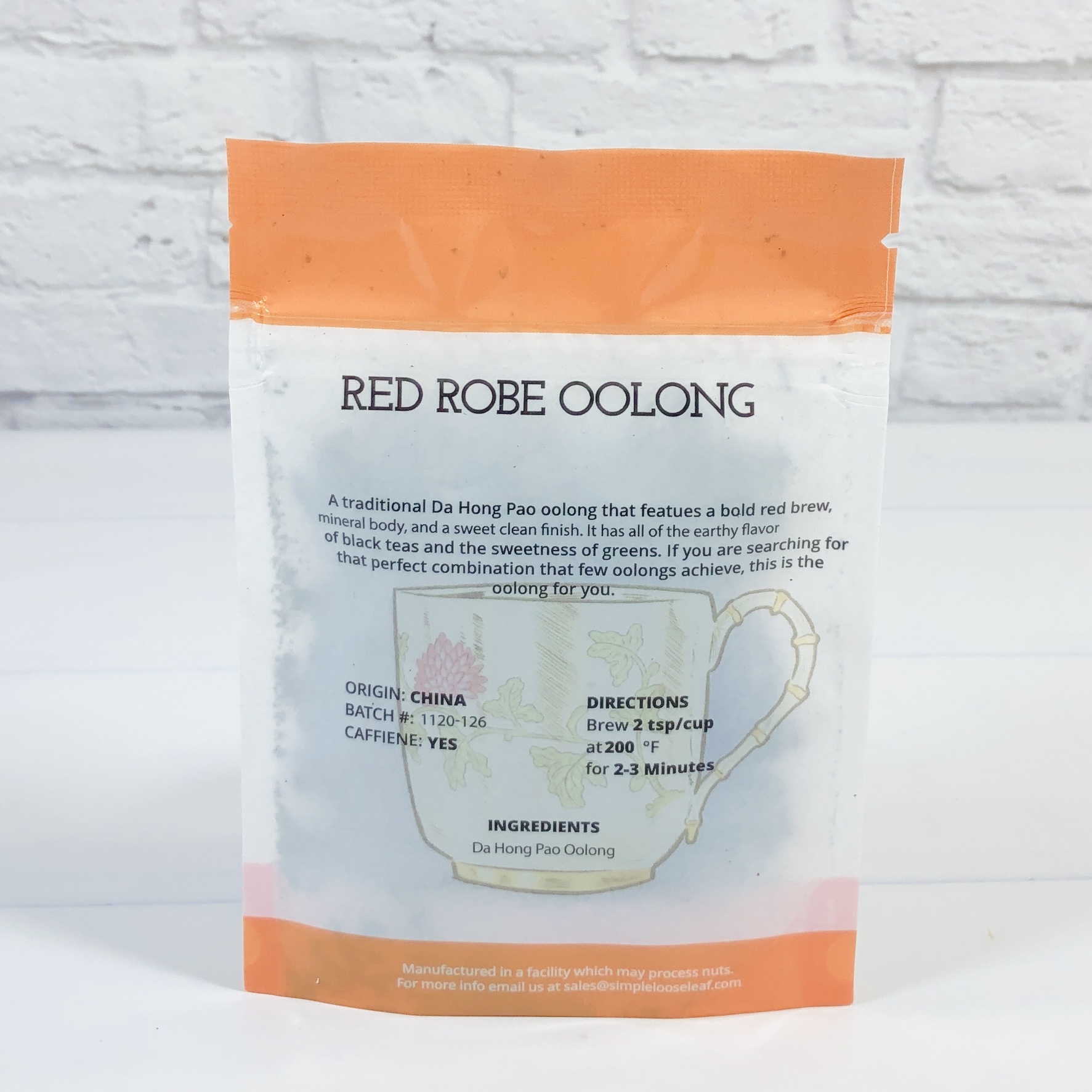 It's made of Da Hong Pao oolong from China. It can be re-steeped several times.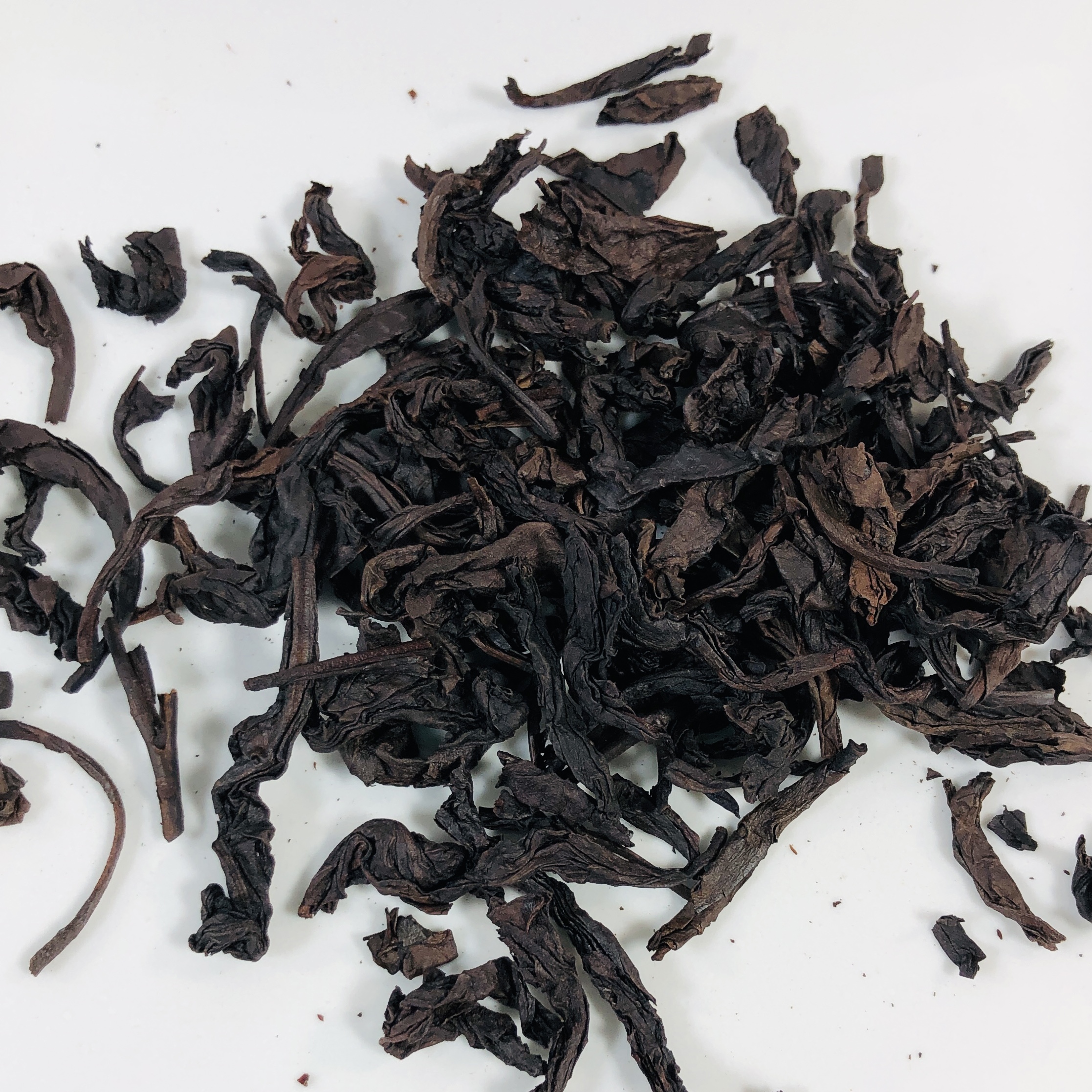 It had a smoky sweet flavor and wonderful aroma. There wasn't any bitterness but I added a bit of sugar to make it even sweeter. Milk would overwhelm the delicate flavor.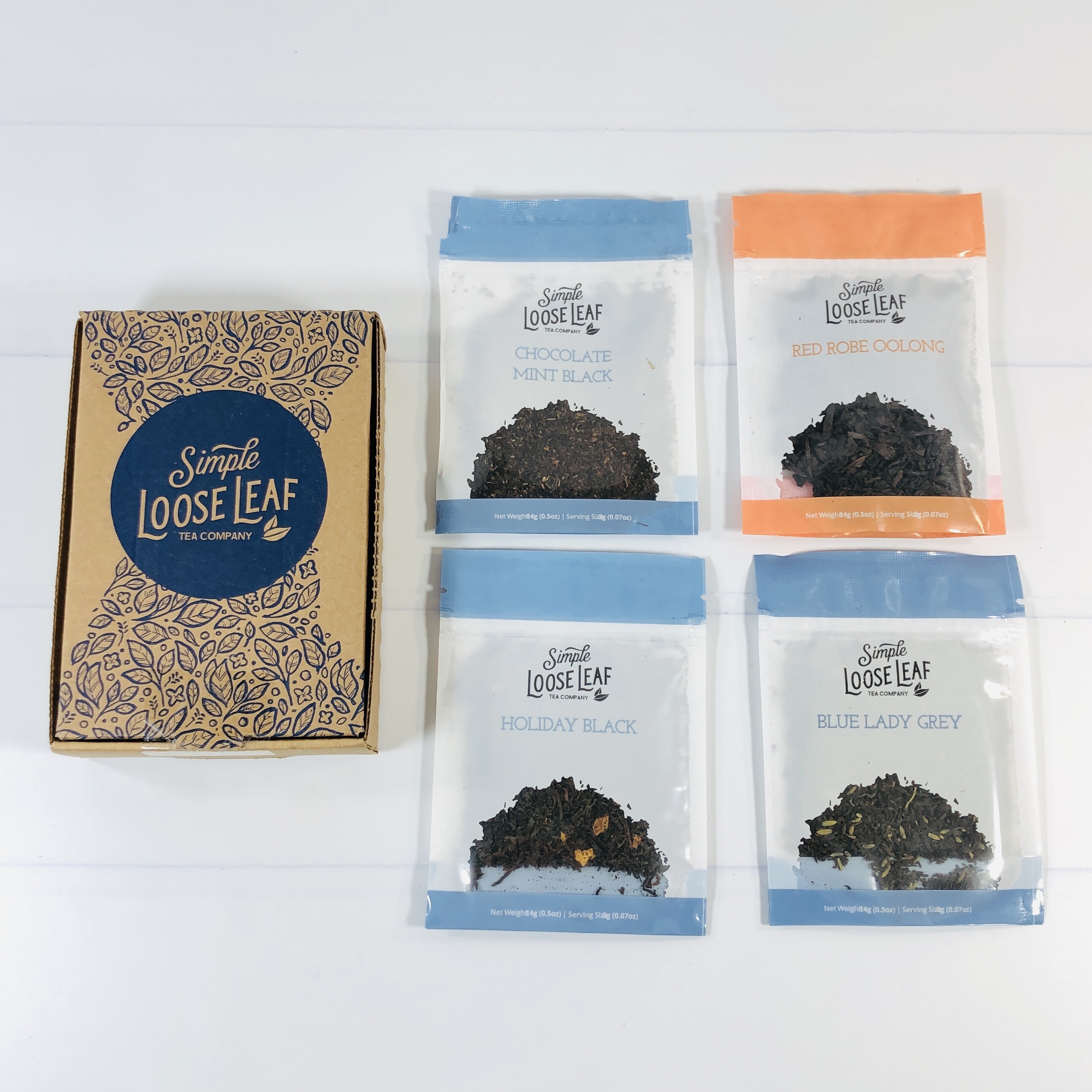 Simple Loose Leaf sends some tasty blends and the occasional single-origin tea too. I am always up for a new take on Earl Grey and the Holiday Black is certainly a great flavor for the season. Chocolate Mint was also festive while Red Robe Oolong was a great example of that classic toasty oolong flavor. I can't wait to see what they come up with for January!
What do you think of this month's box?