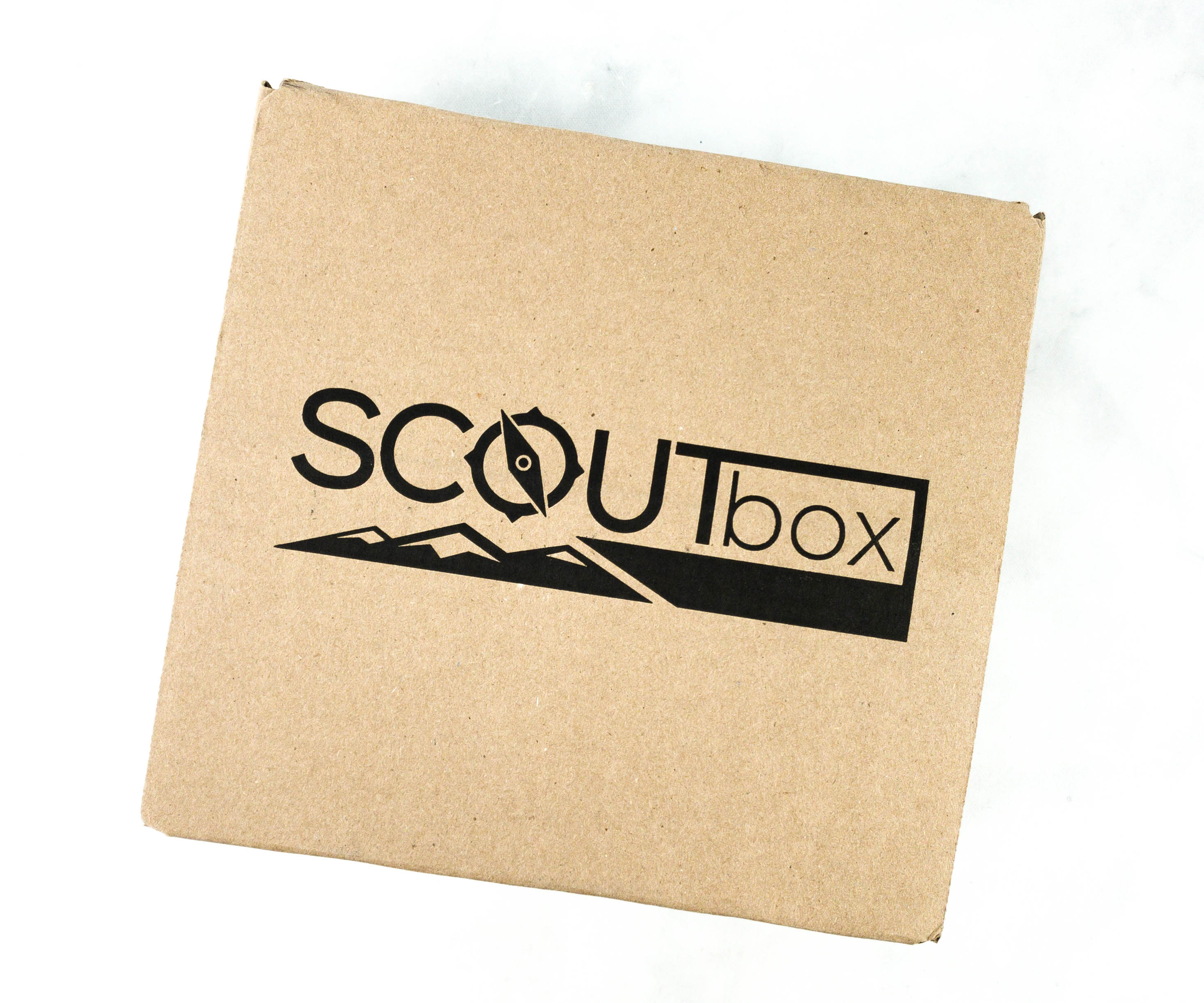 SCOUTbox is a monthly box subscription that delivers items from a variety of outdoor and adventure retailers around the world. Contents usually include outdoor gear, hiking/camping accessories, equipment, snacks, educational guides, and other resources, all delivered right to your door.
DEAL: Get $8.88 off your first subscription box! Use coupon code HELLO888.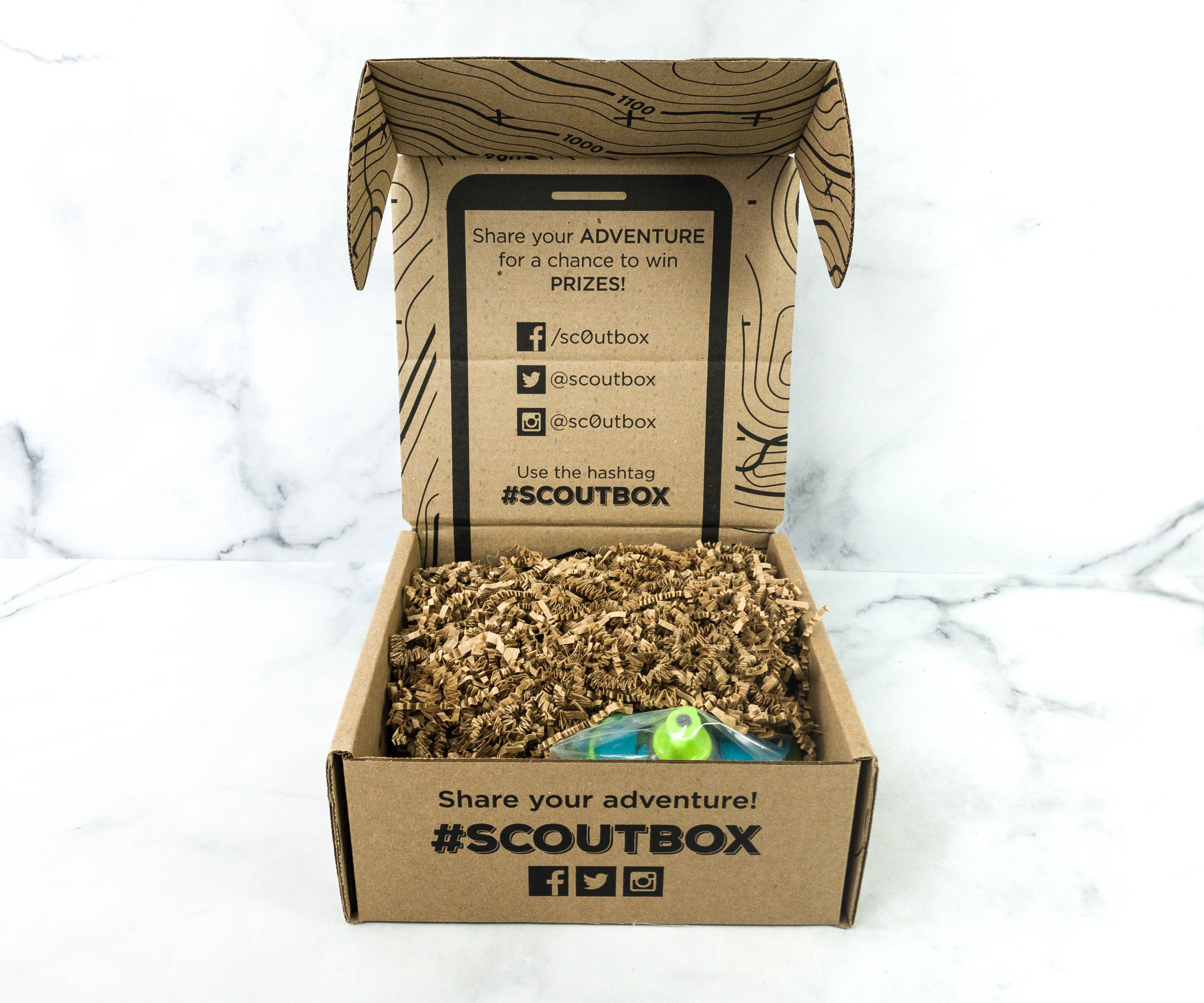 The items arrived in a brown box with brown squiggles.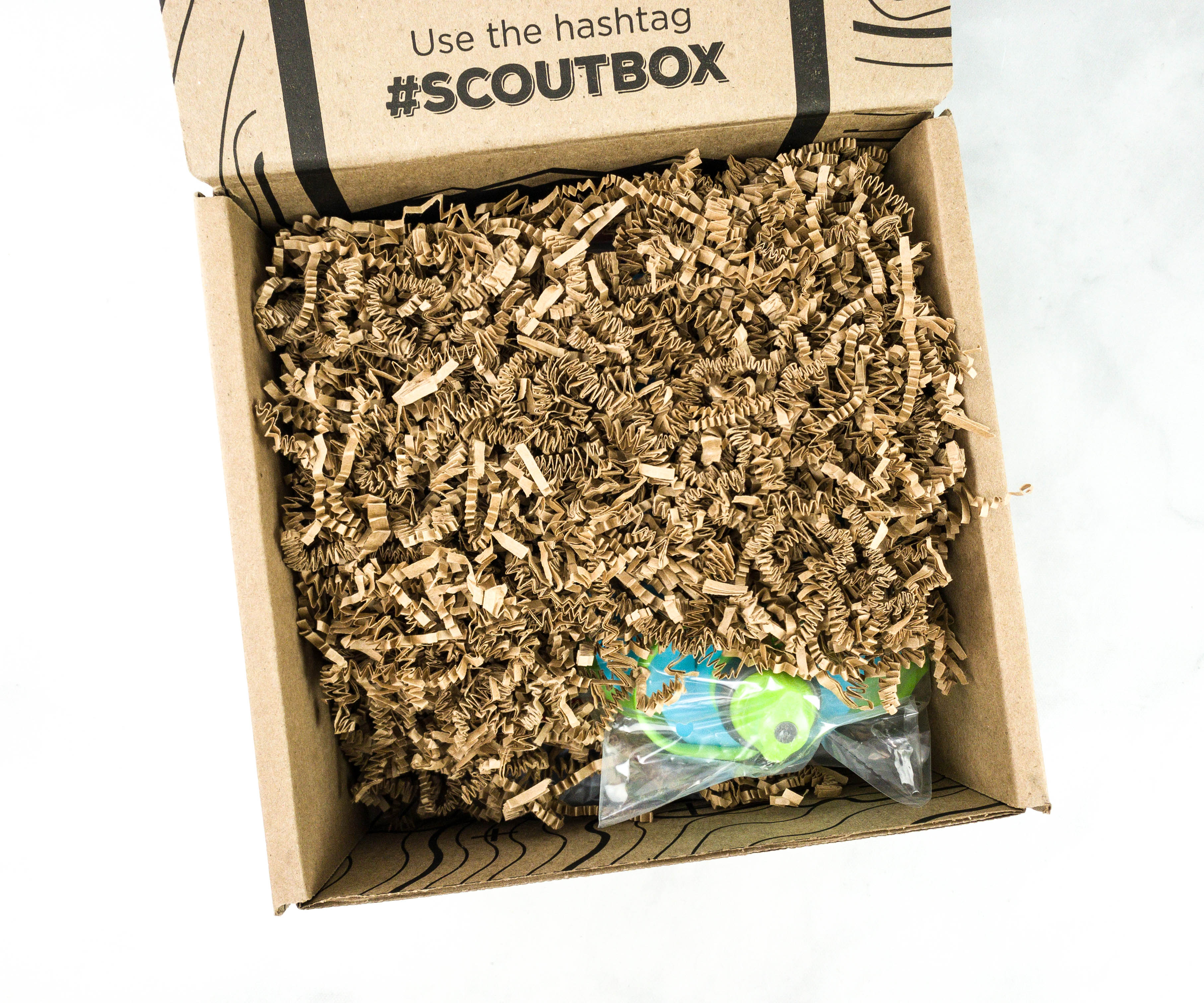 This month's theme is Everyday Gear.
This month's box includes a sticker from ScoutBox. It says "By Scouts, For Scouts"!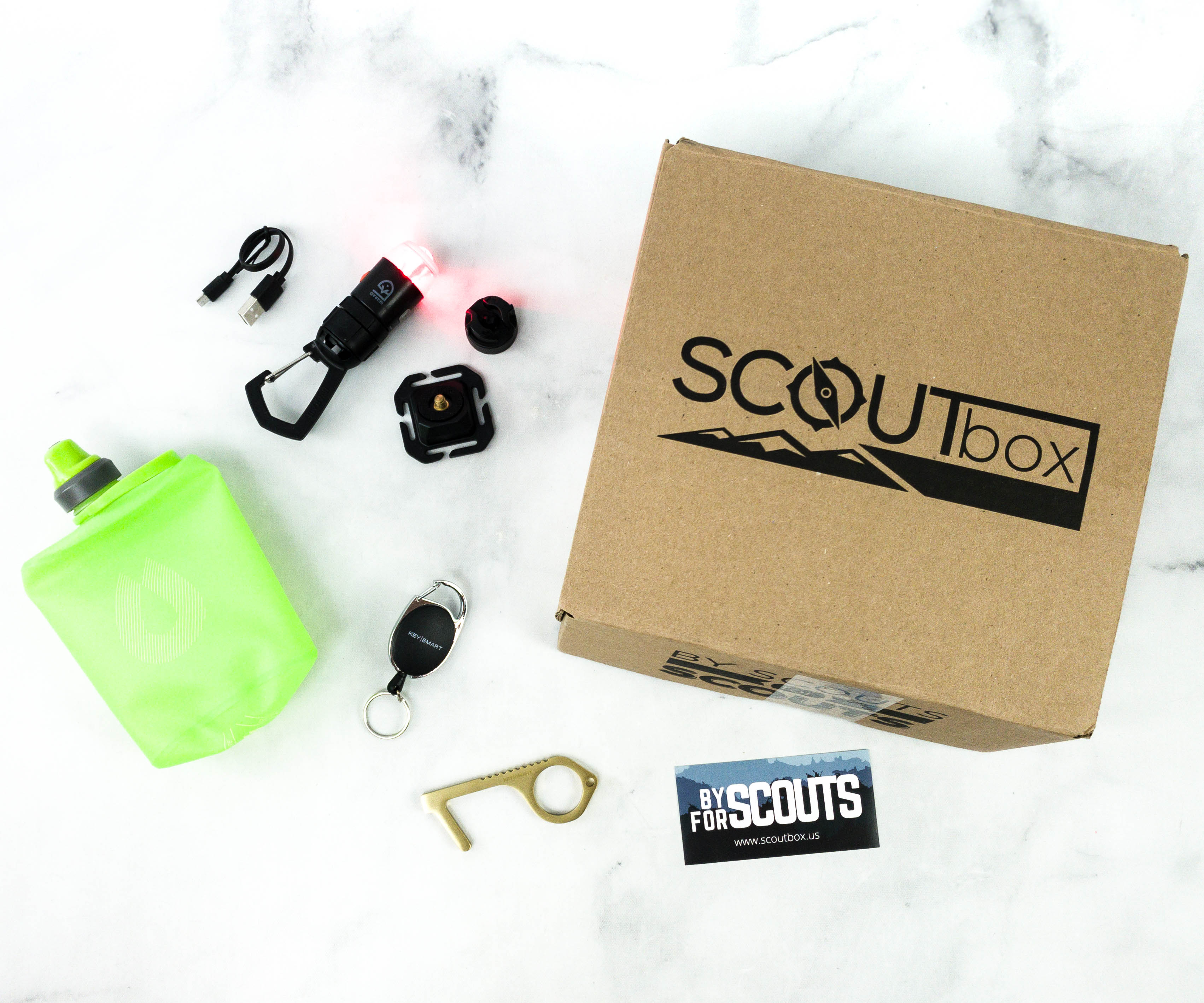 Everything in my November 2020 SCOUTbox!
Keysmart Clean Key. It's a keychain designed to help you avoid or limit touching possibly contaminated surfaces.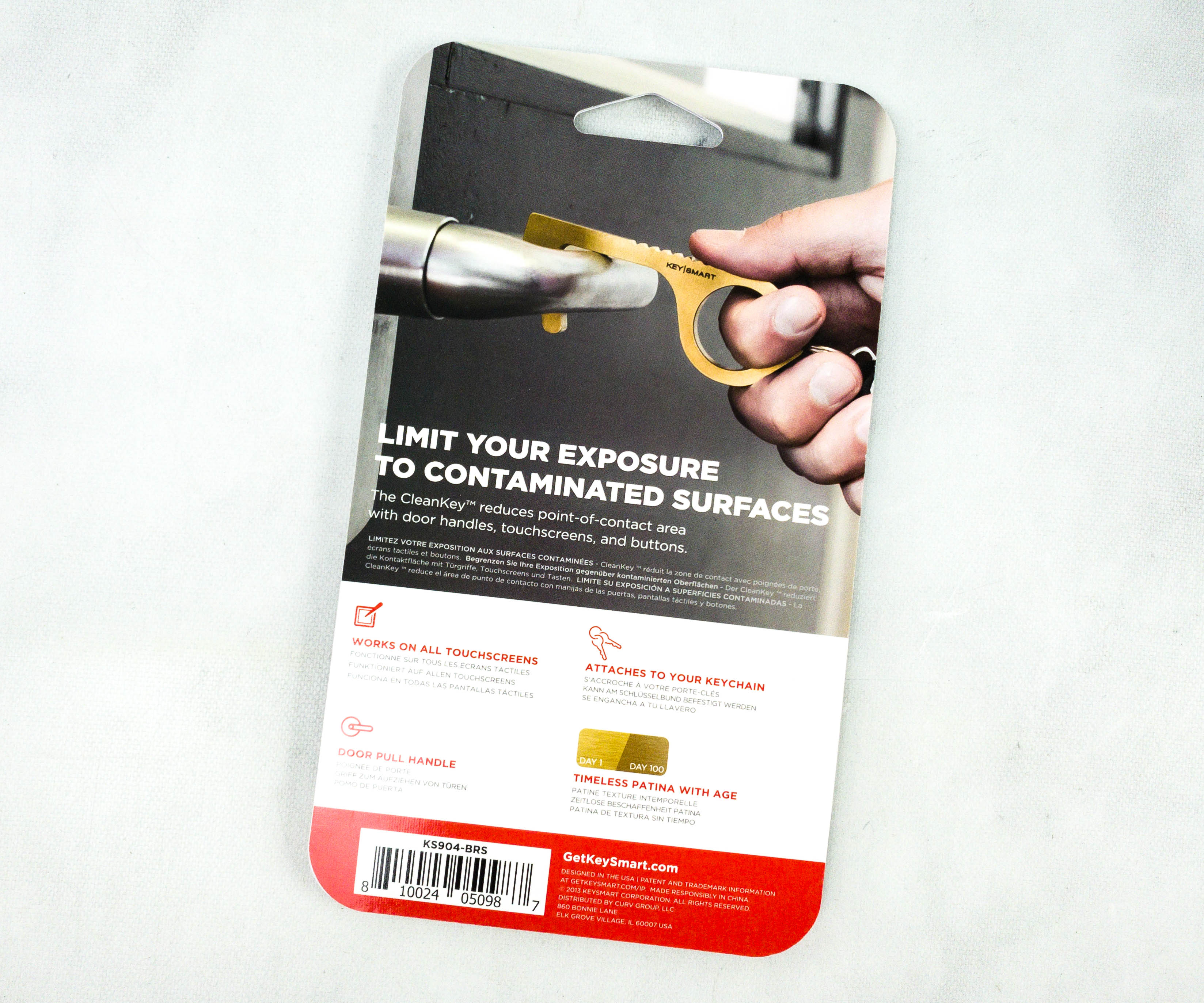 This keychain is made from 70% copper and 30% zinc, making it easy to clean using steel wool or disinfectant wipes.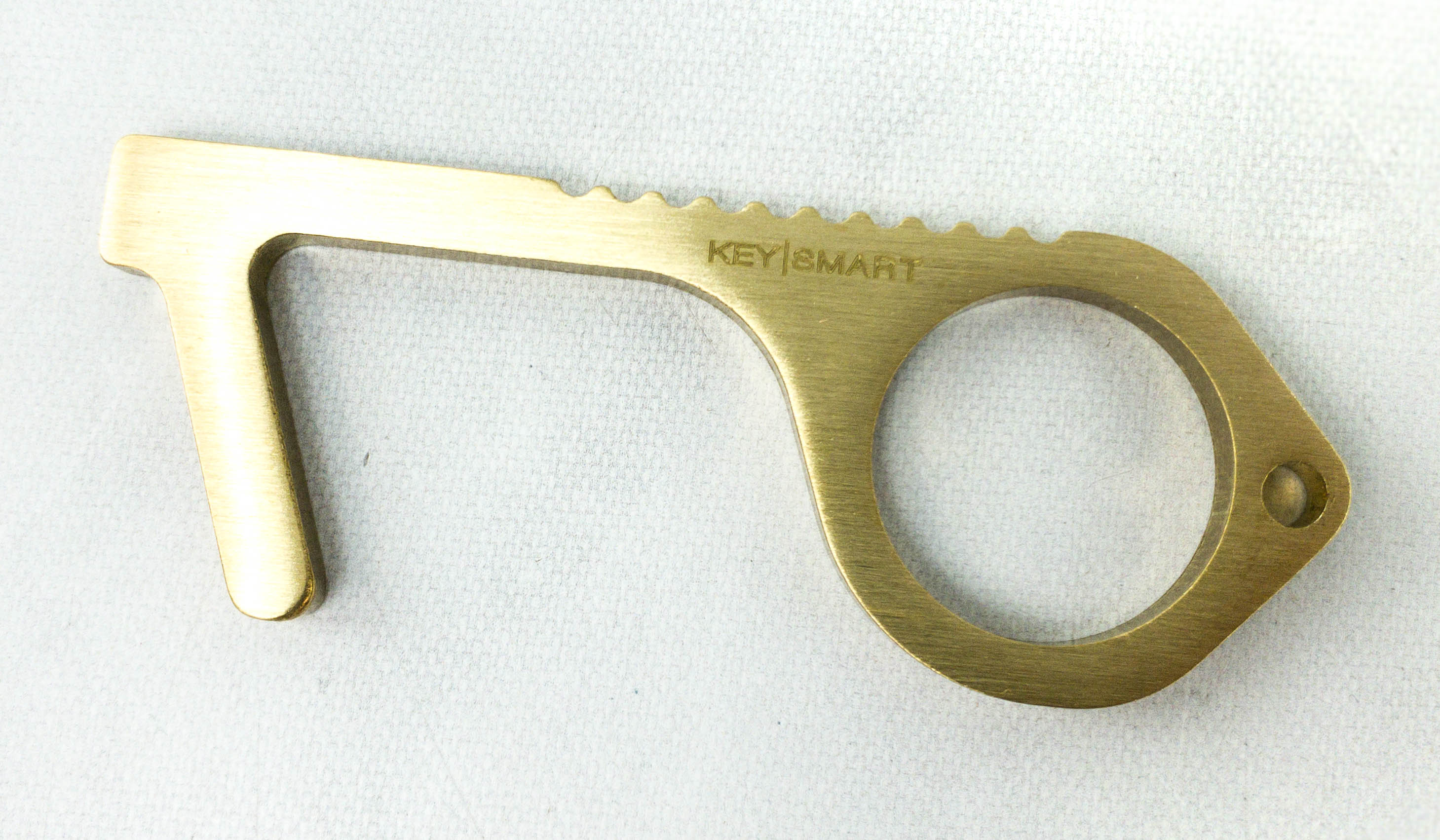 It's a handy, multi-functional keychain that you can use to open doors and press buttons (effective even on touchscreens). It also looks sleek and stylish!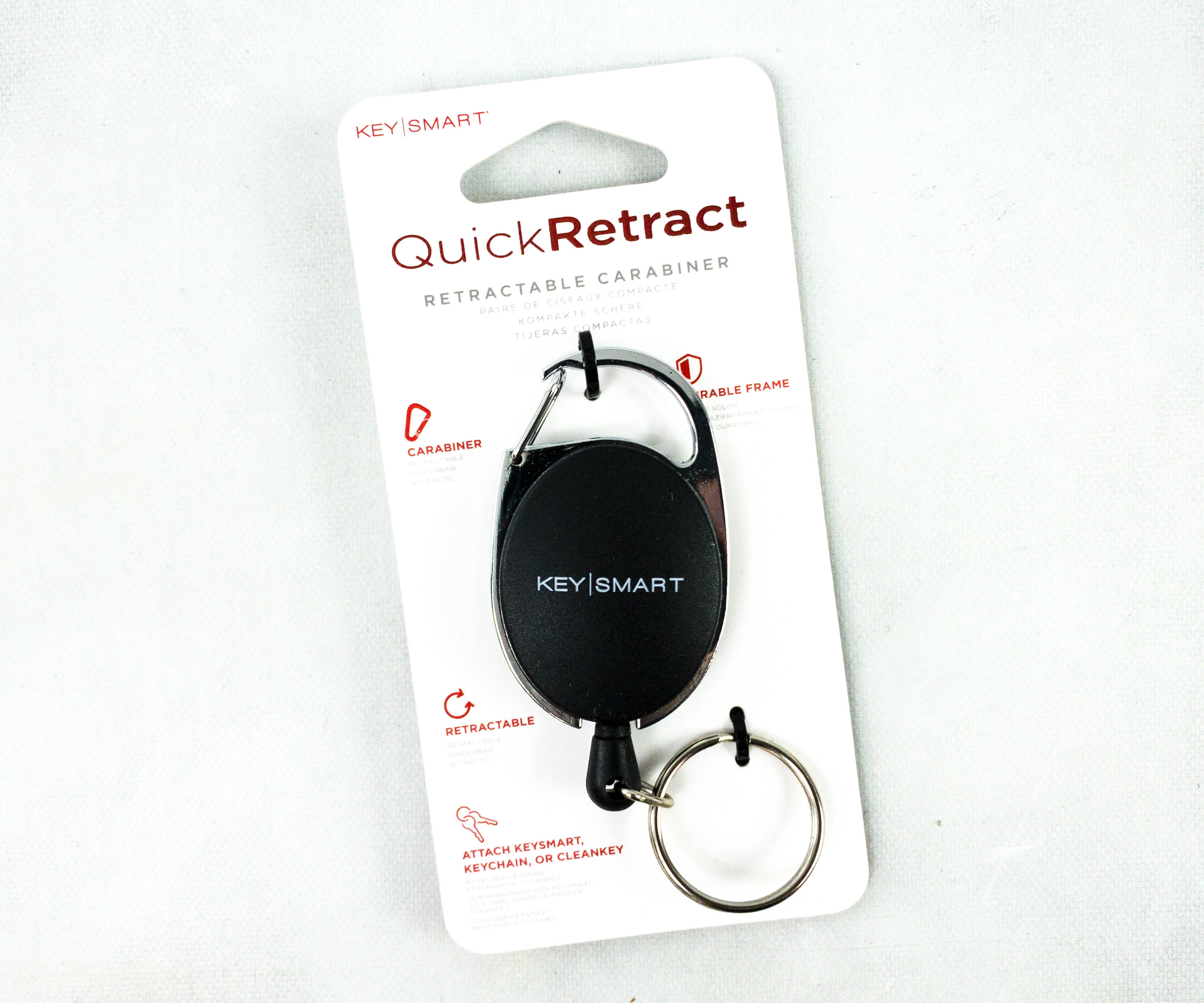 Keysmart Retractable Carabiner ($9.99) Here's another handy item, a carabiner keychain that holds keys, tools, badges, and cards. It can be used together with the Clean Key!
The back of the packaging shows just how convenient this carabiner is. There is no need to dig through your pocket or bag because you can clip it to your clothing.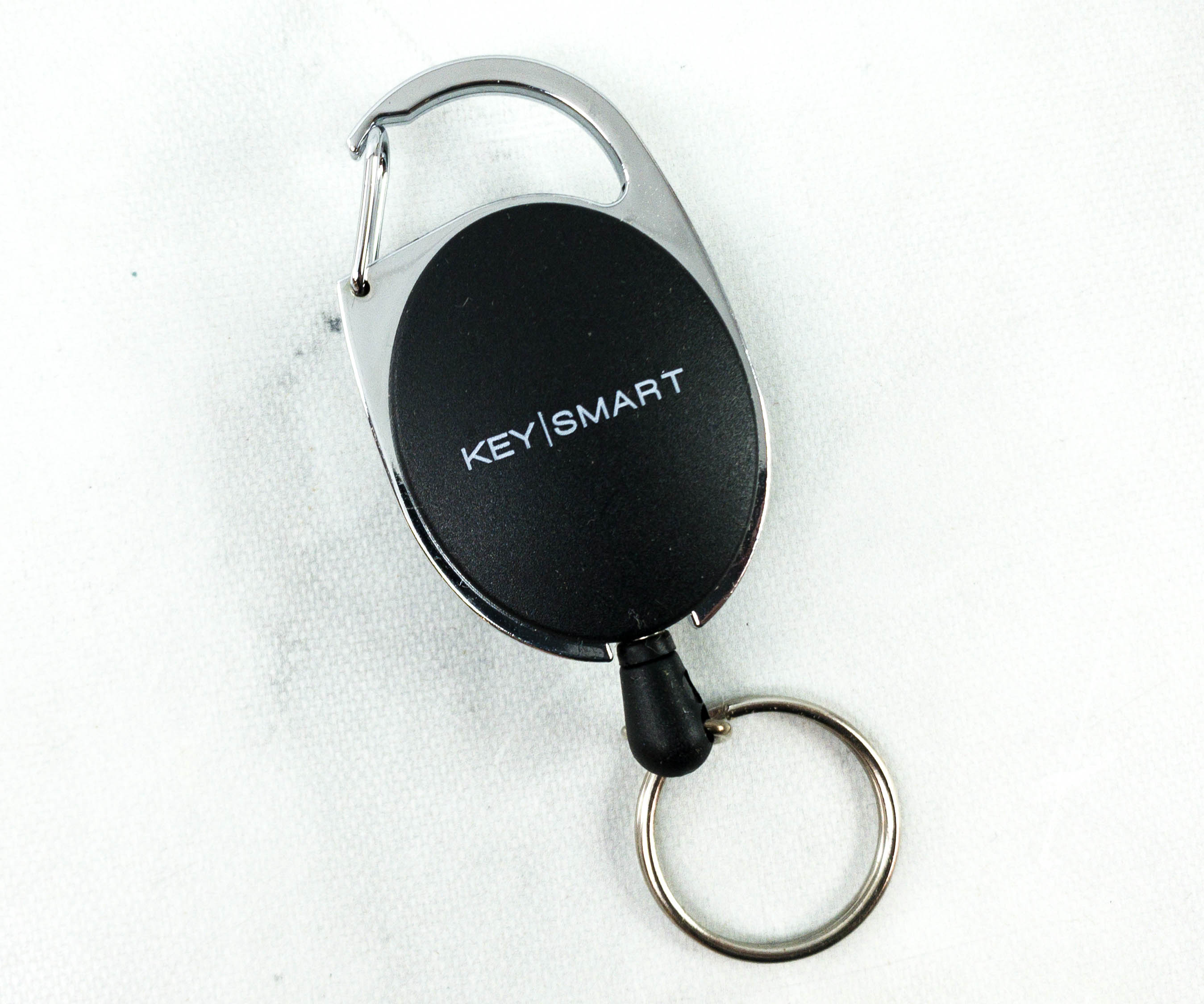 The cord measures 22 inches and is retractable!
This carabiner is really compact. Here's a look at the clip on the back of the carabiner, which you can easily slip on your belt loop or jacket.
Gear Aid Carabiner Light Kit ($29.95) Here's another carabiner in our box, but this time it's a heavy-duty type, multipurpose tool that can be used as a mini lantern, flashlight, signal, and for hanging and carrying tools at the same time.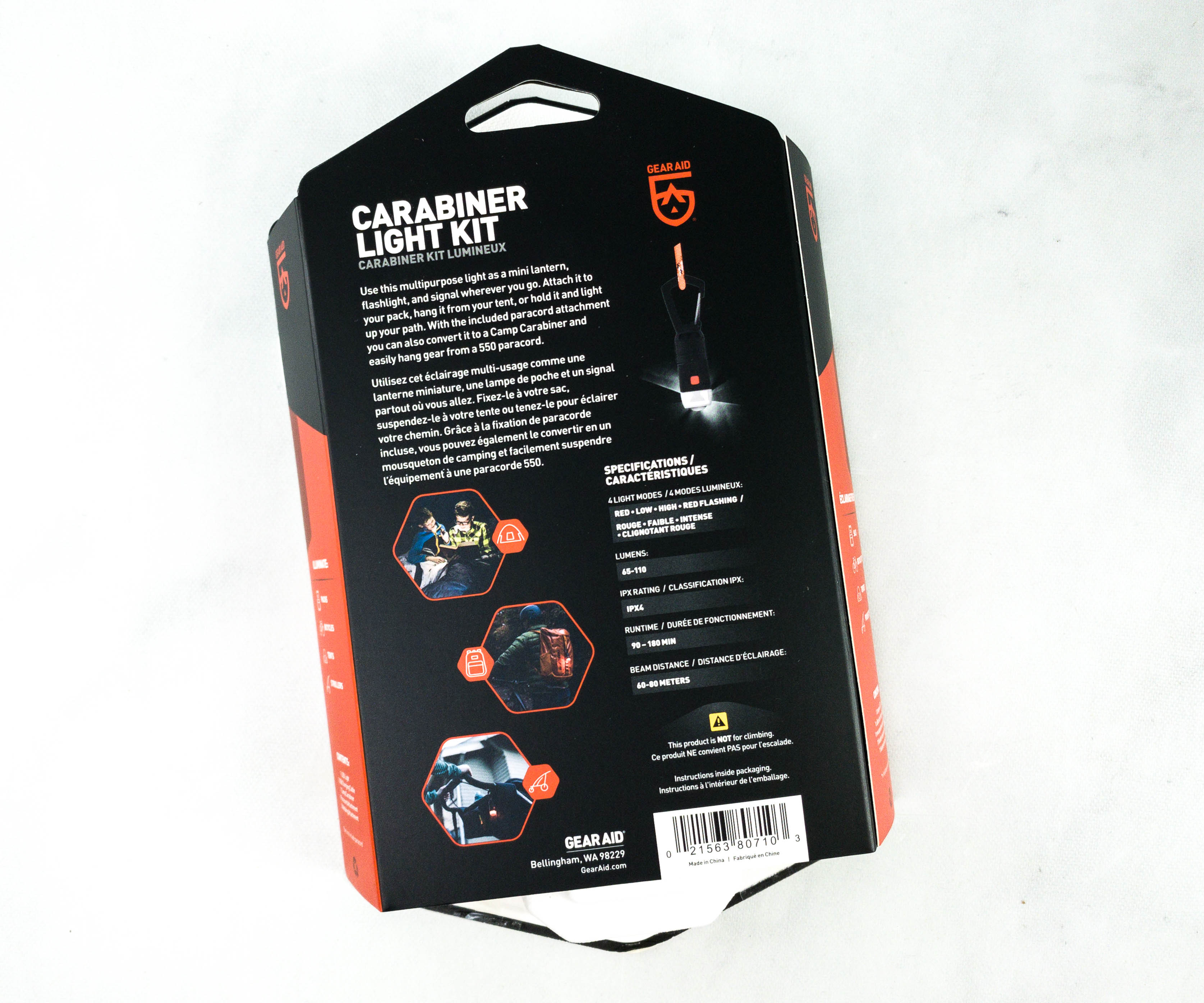 I love that it's water-resistant, it's really built to withstand outdoor conditions.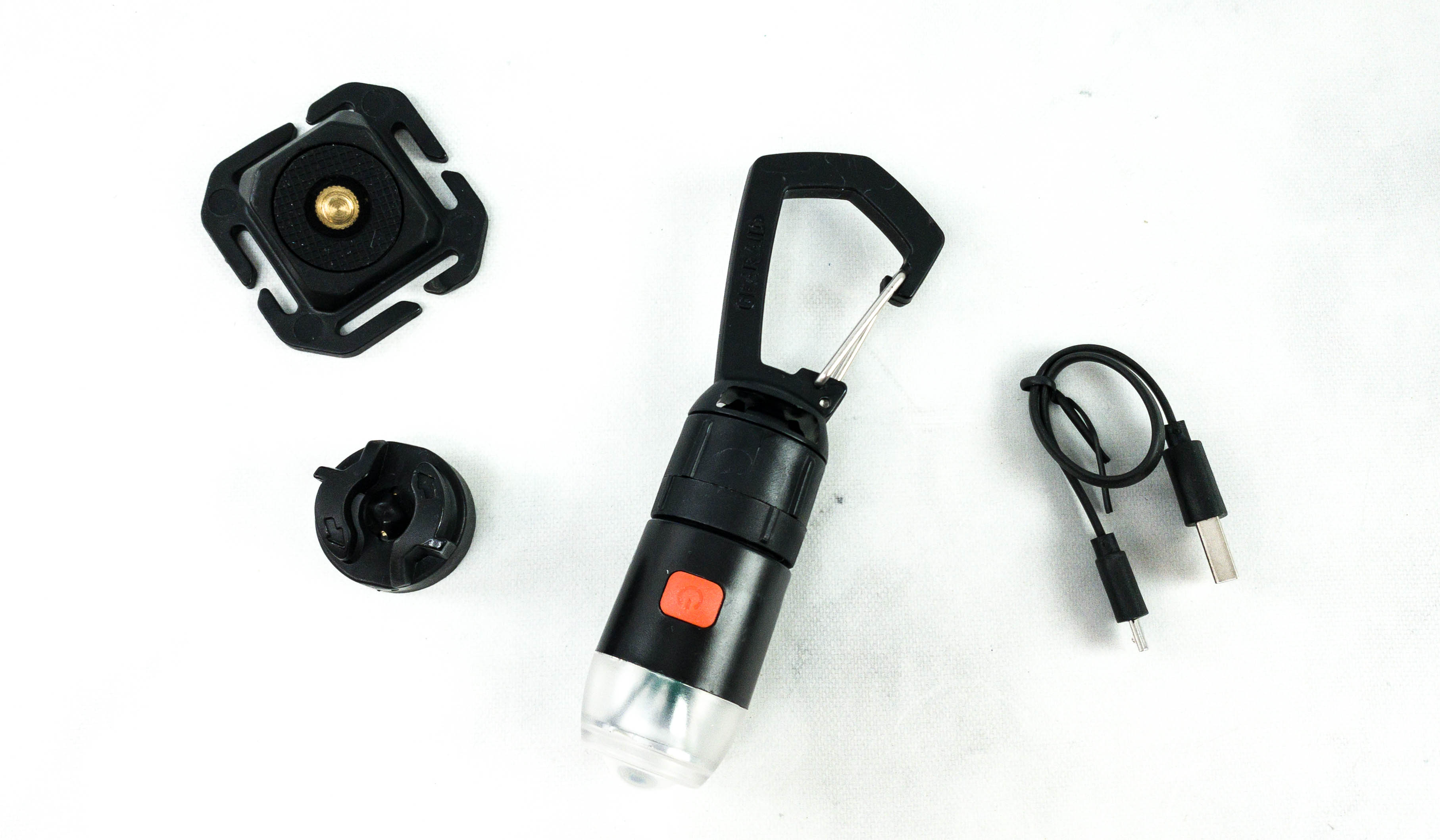 The kit includes a carabiner light, webbing adapter, paracord adapter, and USB cable.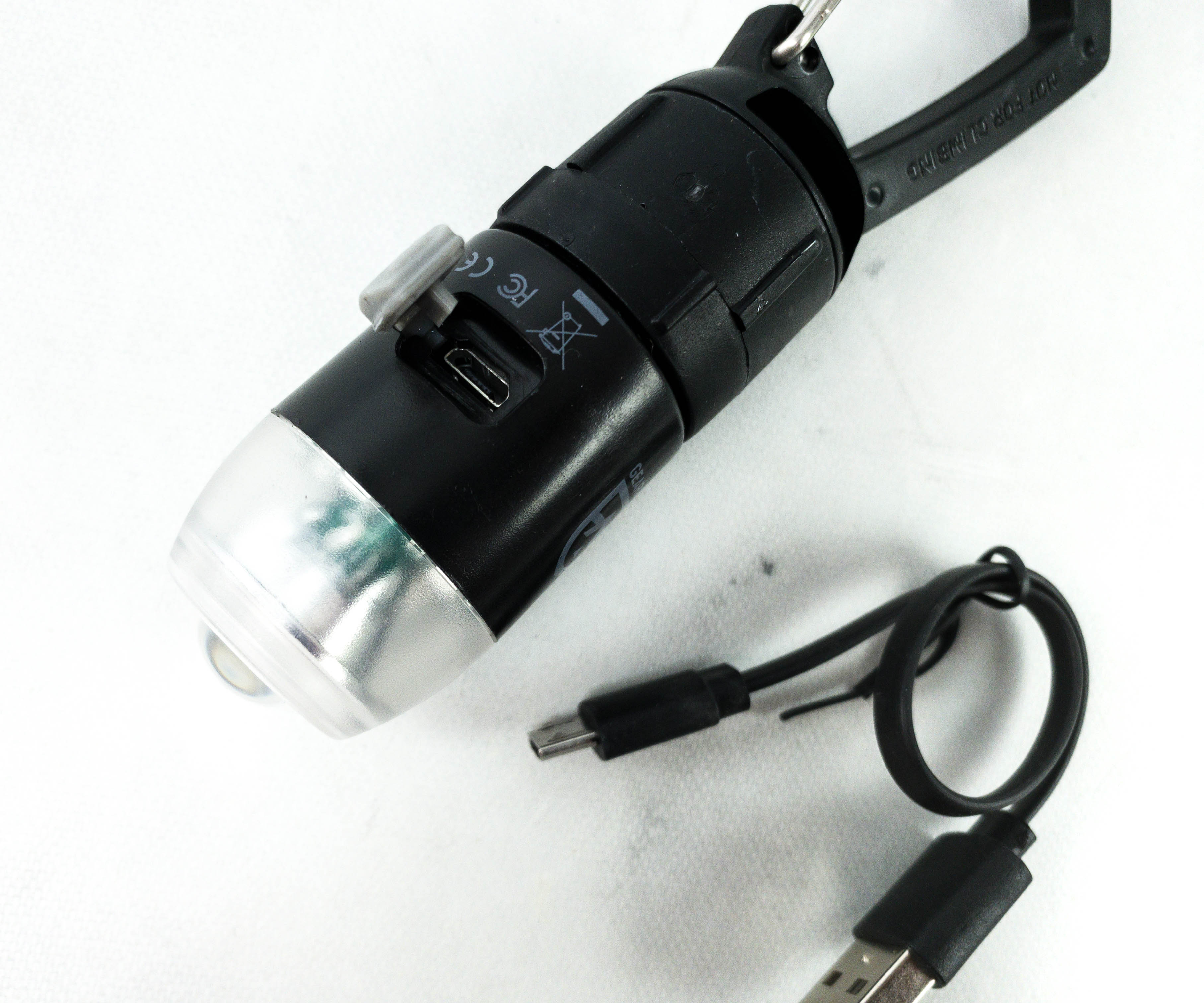 This flashlight is powered by a lithium-ion battery that delivers 65/110 lumens and recharges in 40 minutes. It also features a built-in memory that recalls the last light mode used.
It's available in four different light modes, including a high mode which can run up to 1.5 hours, a red mode for up to 2 hours, and a low mode for up to 3 hours. You can also use the flashing red light that can last up to 4 hours.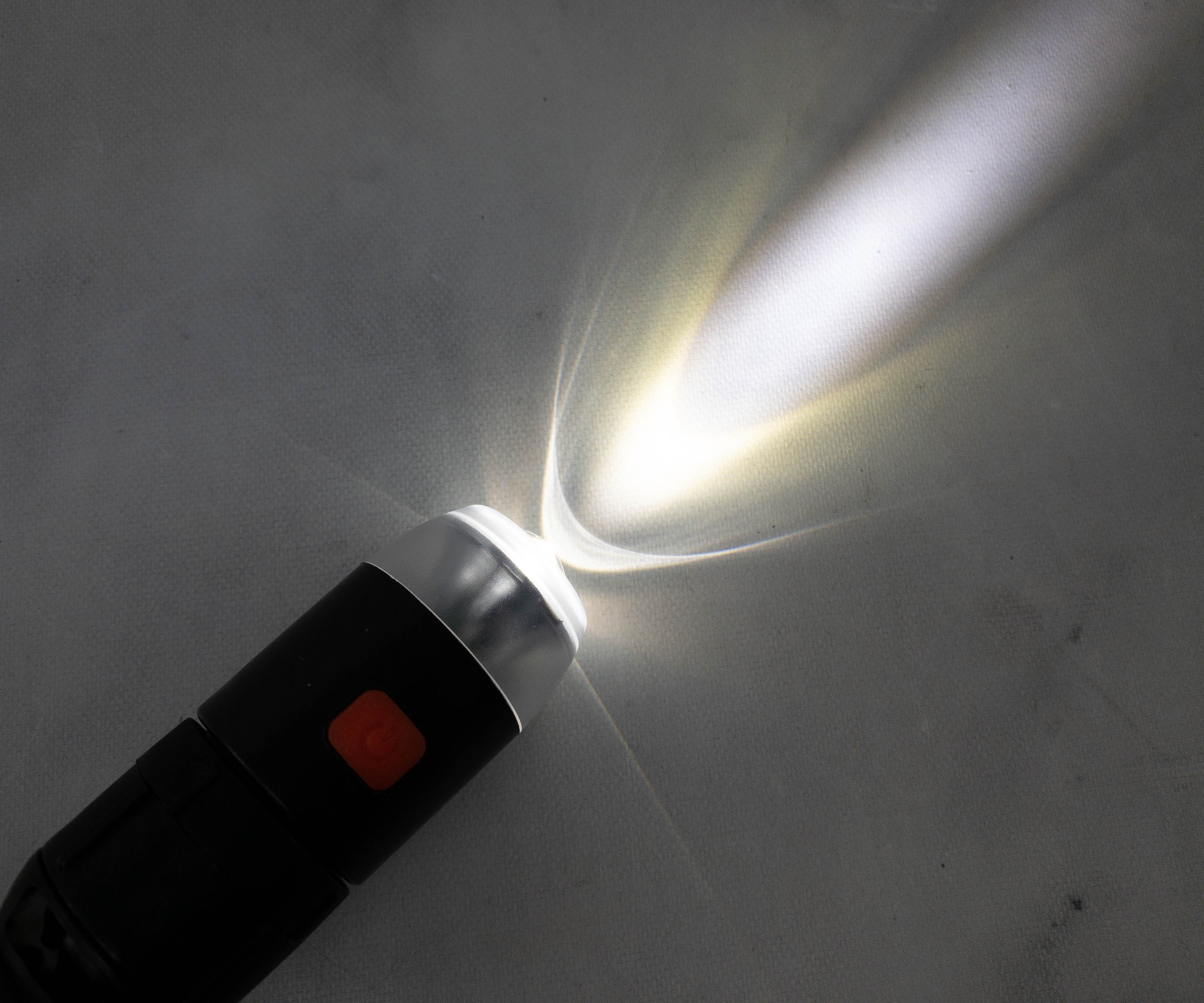 It's so handy, I can easily attach or clip it on my backpack, bag's strap, or even on the cords of a tent.
The webbing adapter is perfect for hands-free lighting!
Hydrapak 500 ml Stow Bottle ($14) This collapsible water bottle is made from thermoplastic polyurethane (TPU) material, providing immense elasticity and resistance to oil, grease, and abrasion.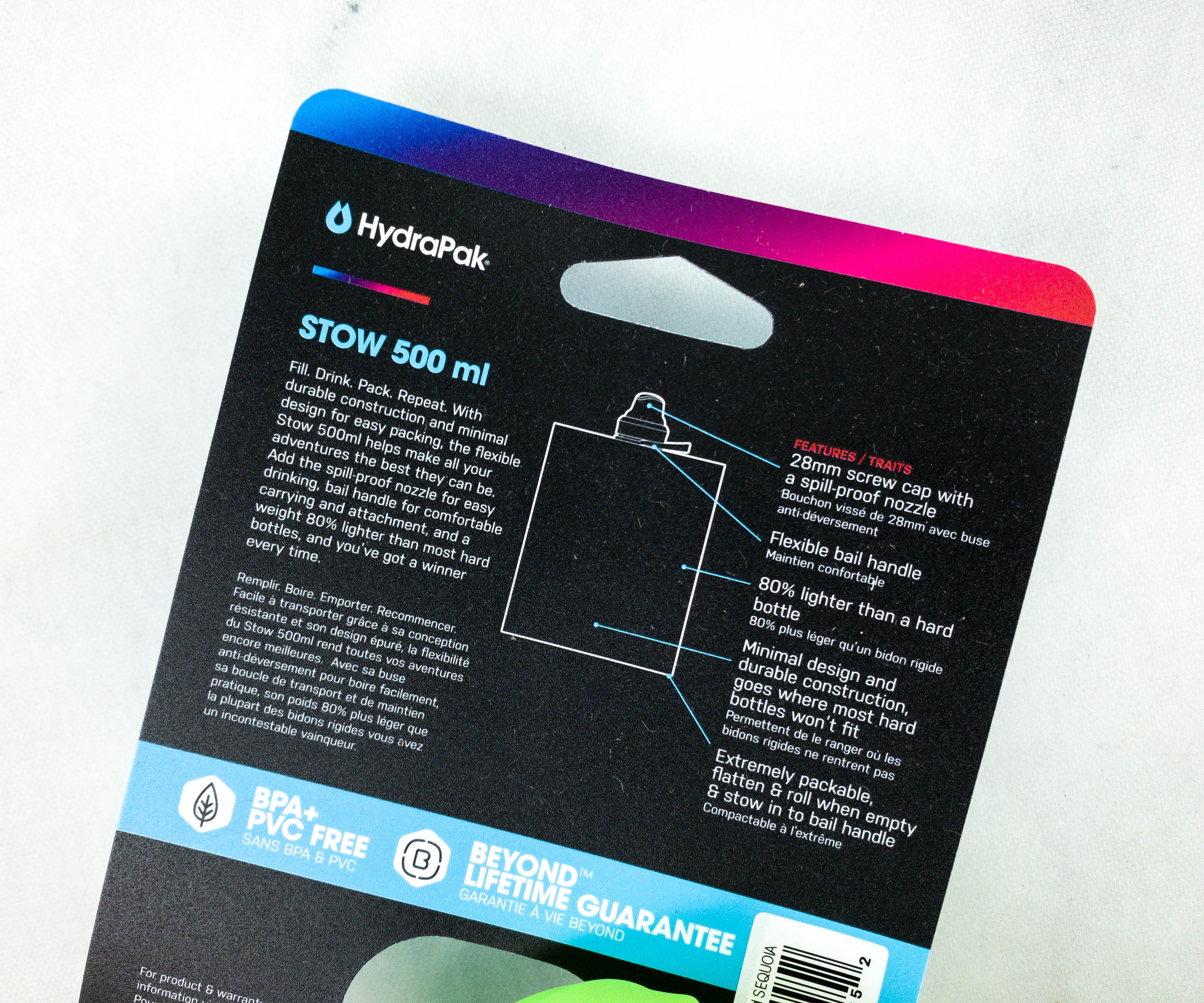 According to the back of the packaging, it's free from BPA and PVC!
This bottle comes with a spill-proof nozzle and bail handle for an easier way of drinking.
This bottle also features a unique internal baffle structure that keeps this water bottle slim even when full, so you can easily put it inside your bag, pocket, or even roll and pack inside your bag!
I love getting practical outdoor stuff from Scoutbox! This month, it includes a couple of items to help me avoid touching surfaces when I'm in public areas, plus a handy bottle where I can put liquids to keep me hydrated all the time. I also love the carabiner light kit. It's a must-have when camping or hiking, especially during the night. If you're looking to update your outdoor gear without breaking the bank, this subscription box is one of the most convenient ways to do so! It's ideal for any outdoor enthusiast, whether newbies or pros!
What do you think of this month's box?