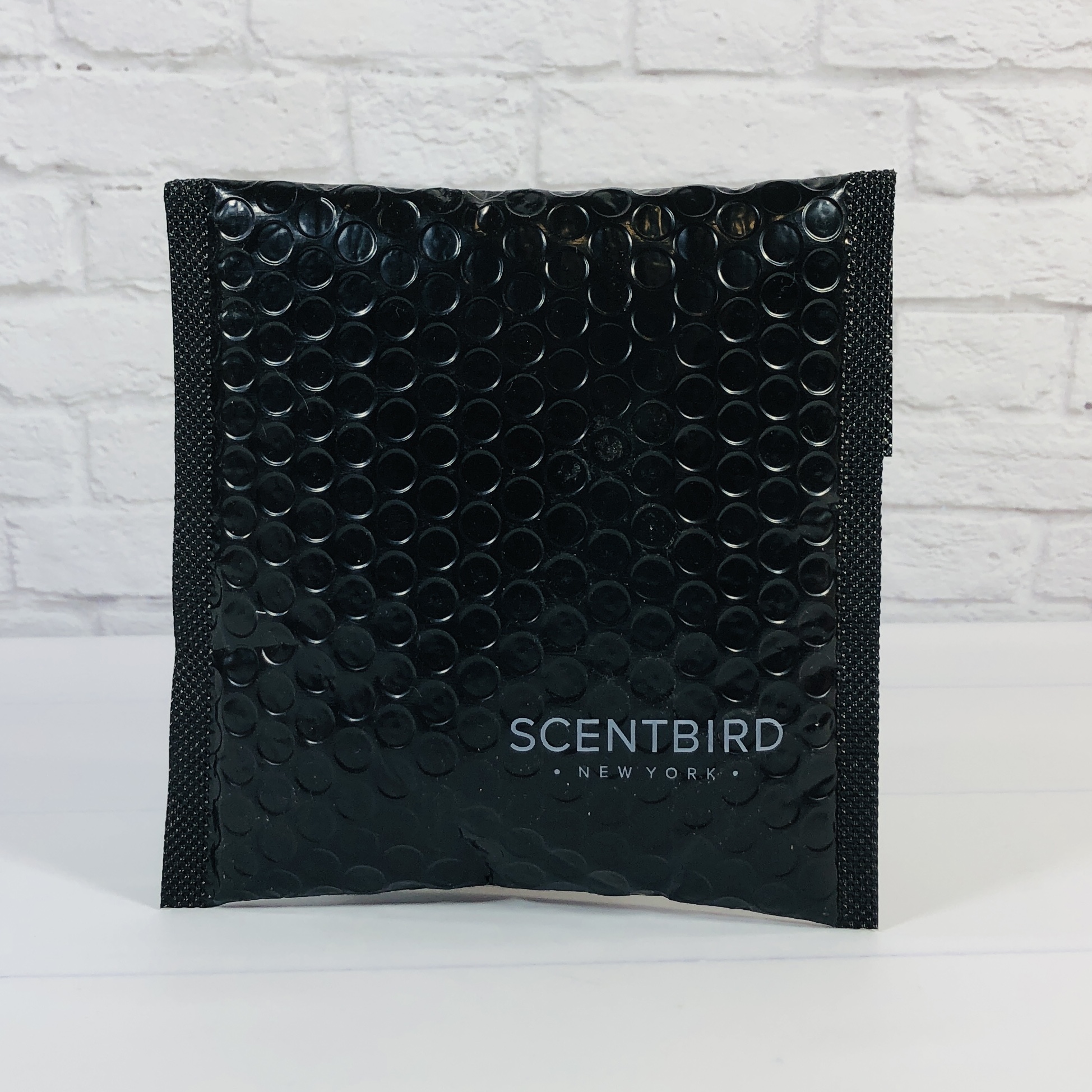 Scentbird is a monthly perfume and fragrance decanting subscription that has branched out into skincare, makeup, and even candles. With Scentbird, you get a thirty-day supply of perfume every month – Scentbird takes authentic perfumes and decants them into travel sprayers. There are over 450 fragrances to choose from and Scentbird adds new ones every month! You can save when you purchase a multi-month subscription, or even arrange to receive perfume every other month. Keep in mind that some fragrances and other items may have an upcharge of up to $15 in addition to the subscription cost. 
Scentbird is about the fun and magic of fragrance. We designed Scentbird for the pickiest girl- or boy- to let you date luxury perfumes before marrying them.
When you sign up, you can fill out a quiz so Scentbird can provide you with some suggestions. There are only 5 questions and you can take the quiz as often as you like. You can place both men's and women's scents in your queue too and of course there are lots of unisex scents available. You can also fill the queue with whichever fragrances you prefer and keep in mind that if your queue is empty, you will receive the Fragrance of the Month. The Perfume of the Month for December is Osmanthus by Acqua di Parma:
The precious and powerful scent of the osmanthus flower meets the luminous notes of citrus in an intense and lively fragrance.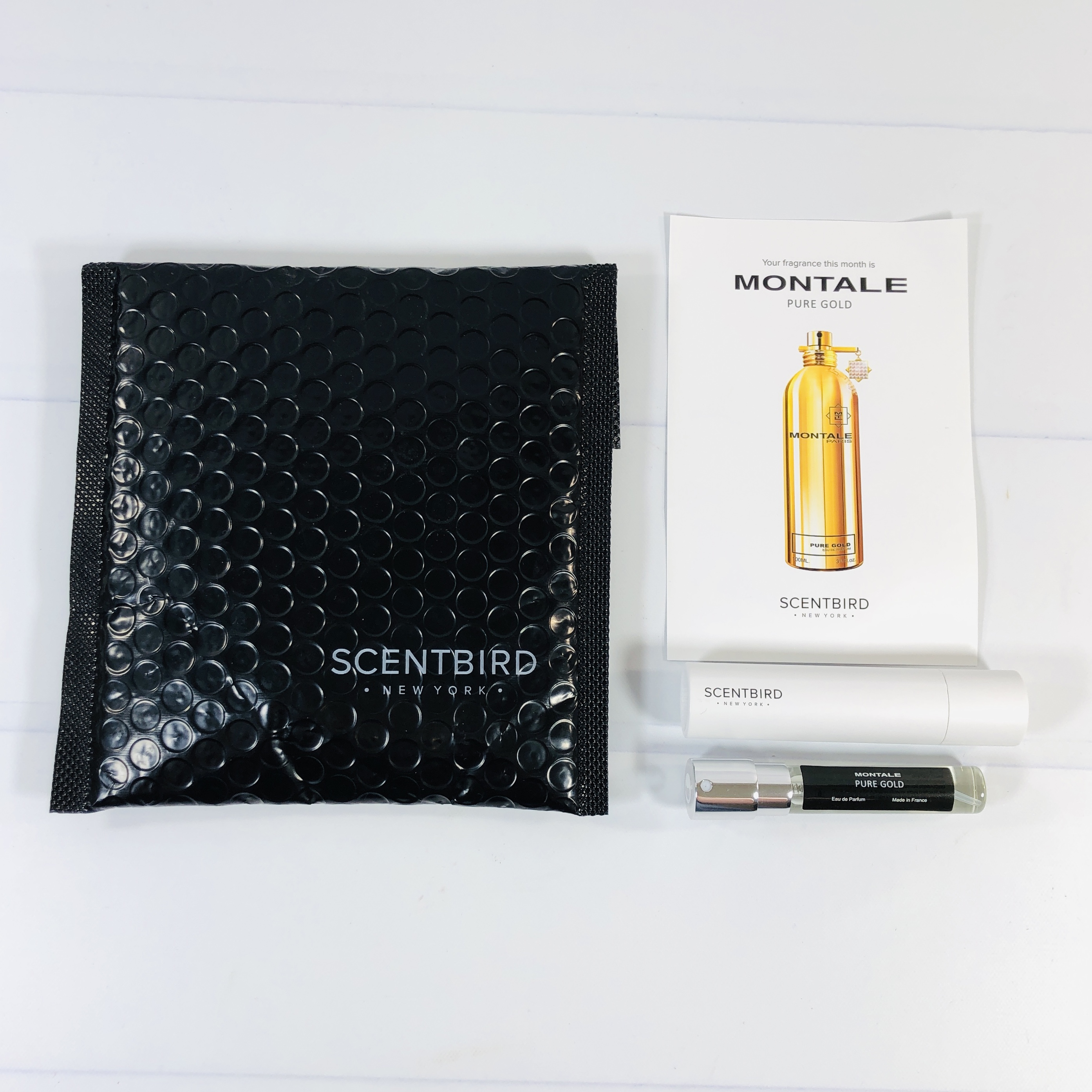 Everything in my box! My scent was placed in a cardboard tube to keep it safe during shipping.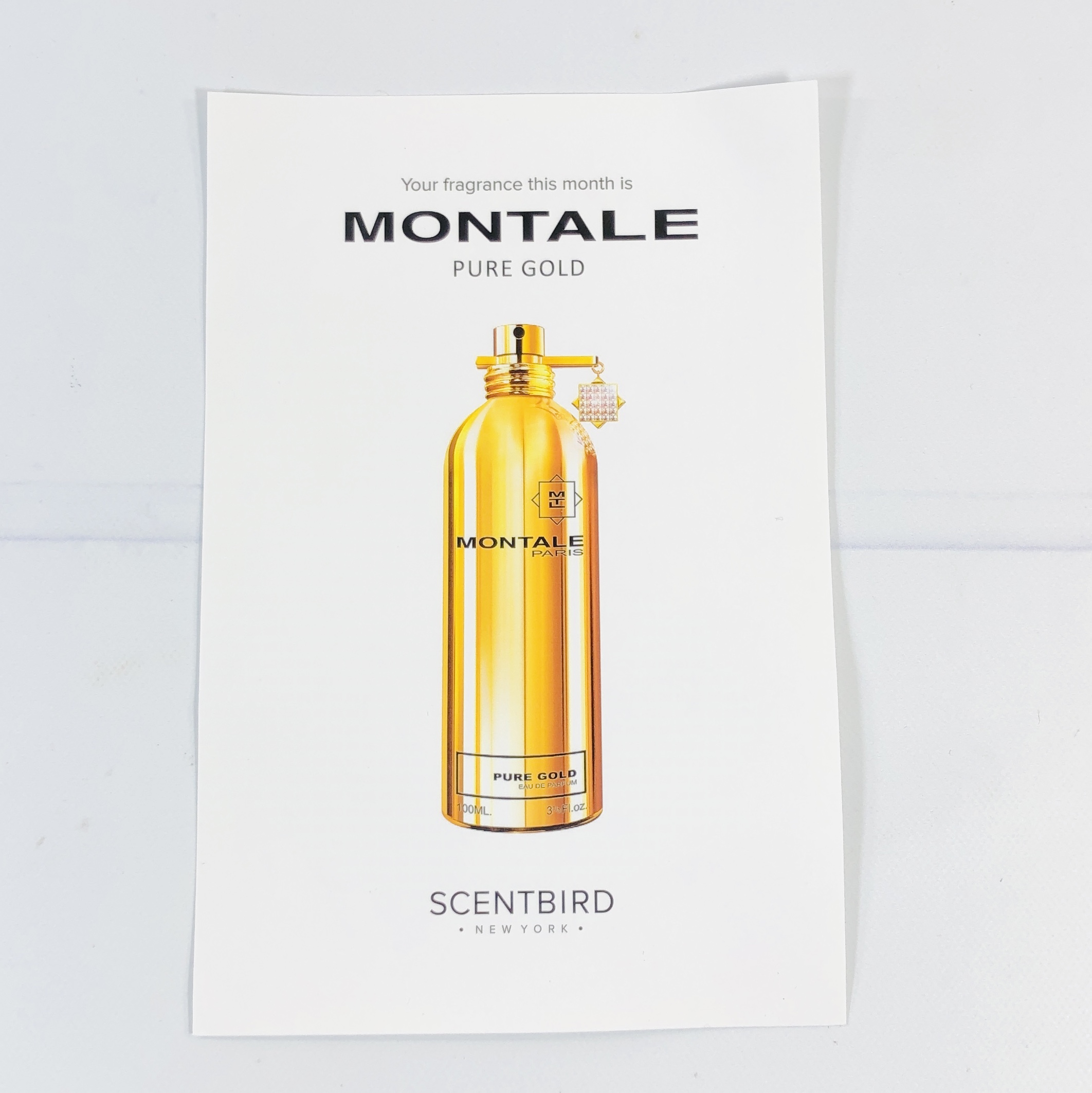 I received a card with my chosen scent shown.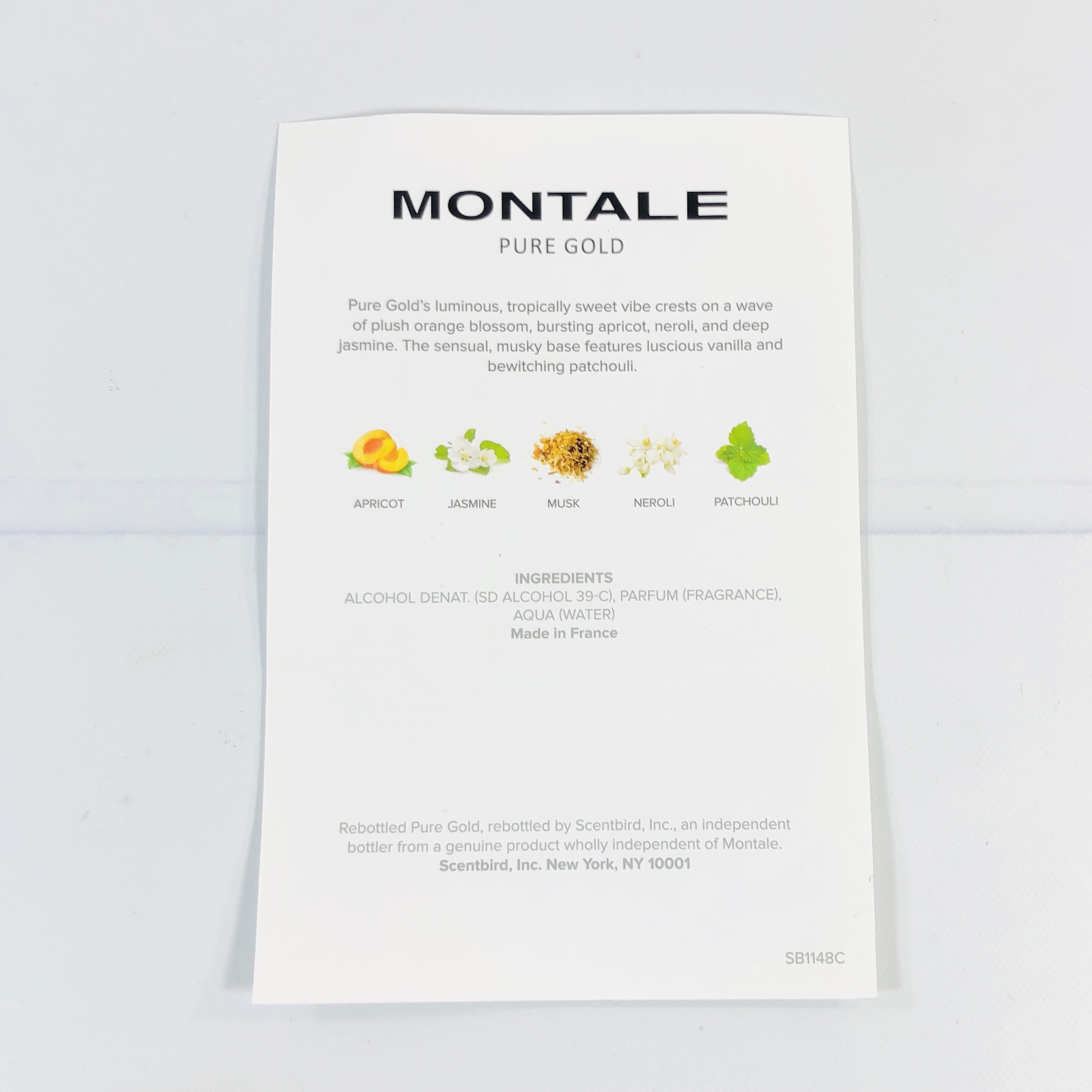 The back showed the scent notes and gave a description.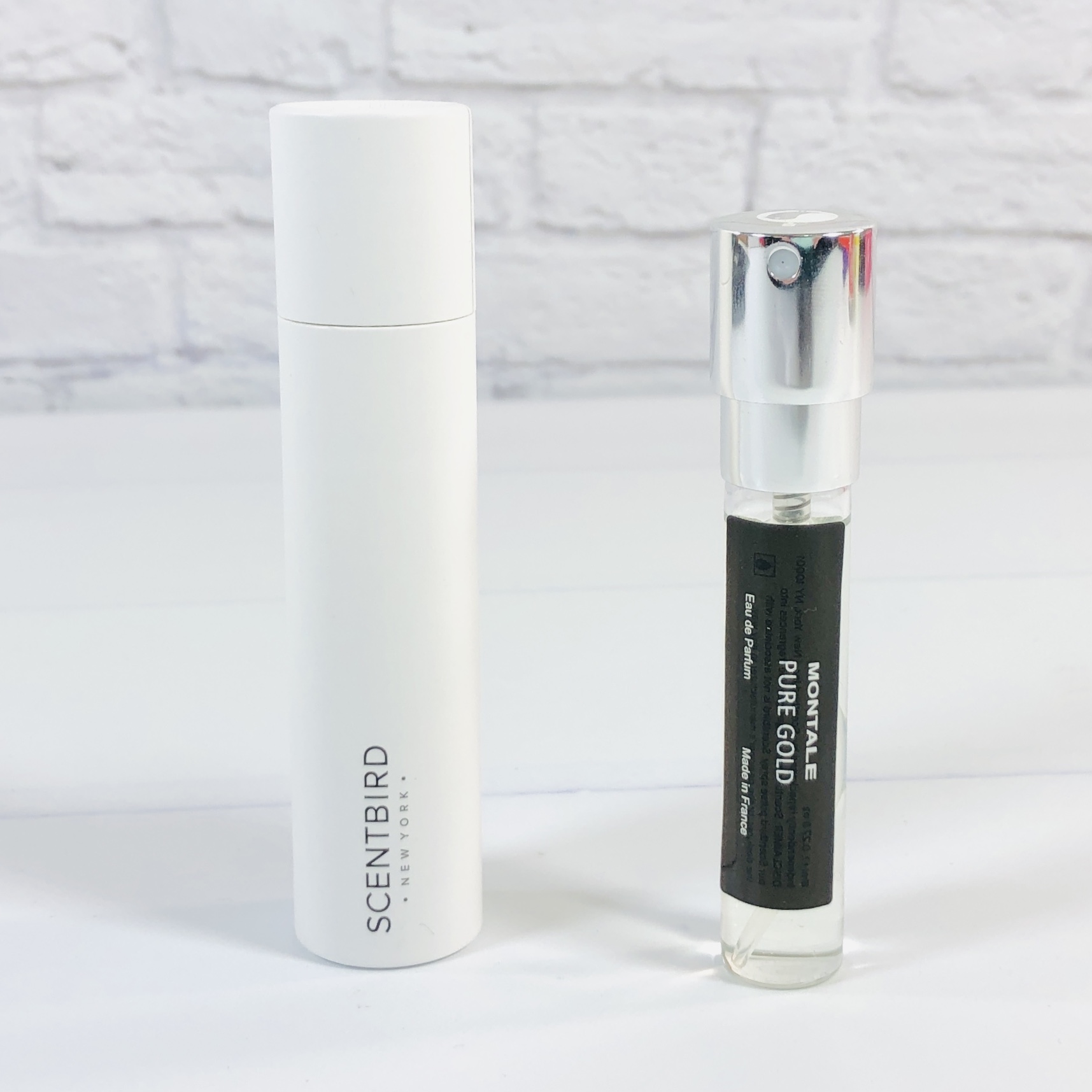 Montale Pure Gold Eau De Parfum ($170 for 100ml) I went with a brand that I enjoy and scent notes that I love to wear.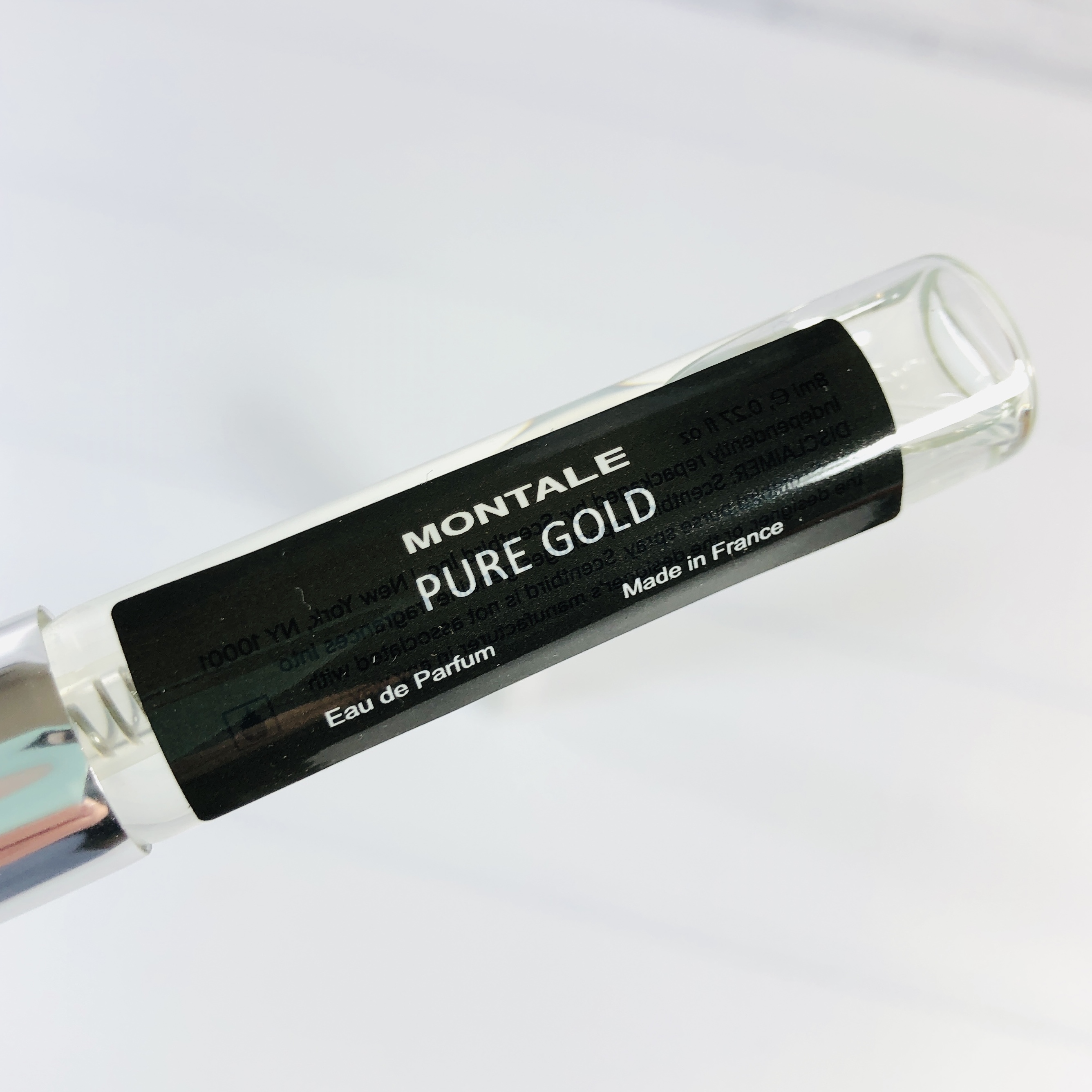 Pure Gold is supposed to be a Floral Fruity and has notes of apricot, neroli, jasmine, musk, and patchouli. I was drawn to the fruity notes as well as the neroli and patchouli, but I can't detect that at all. I think this is more of a white floral musk and there really was no sweetness to be found. No patchouli, but there was a powdery scent to it.
While browsing the Scentbird website you can click on little boxes to get more info on the scent according to how members have rated it in the past. Most users thought that this scent was woody (nope, not getting that) followed by floral (yep!) and spicy. Fruity and citrusy were rated near the bottom. Most thought this scent was elegant and strong and I have to agree. It is also long-lasting.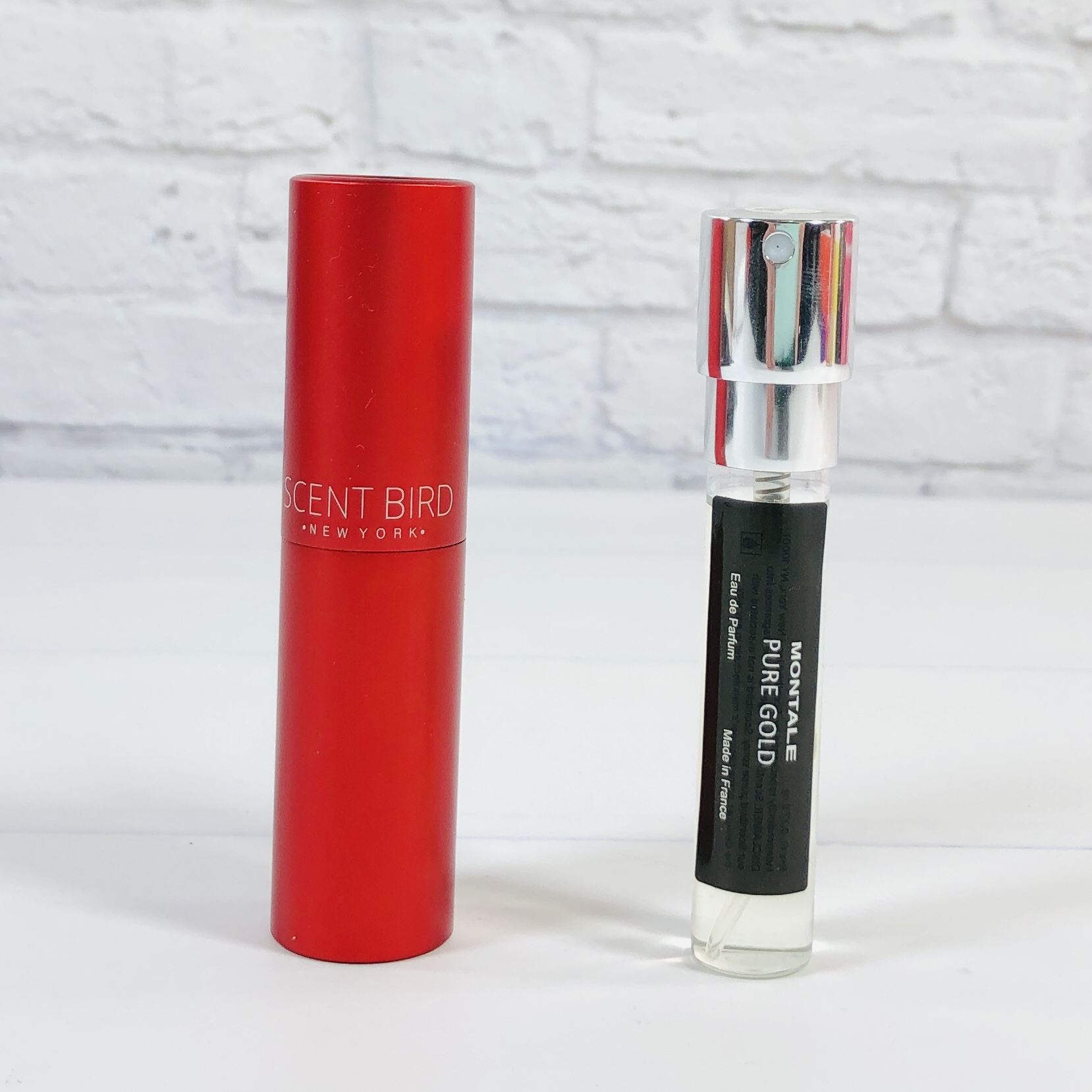 Your first shipment will come with a carrying case and you can order more cases (such as this red one) on the Scentbird website.
Just pop the scent vial in and twist while pushing down until the nozzle is hidden, then twist back up to expose the sprayer.
Scentbird is so much fun and I enjoy adding scents to my queue, they add new fragrances to their collection every month. I think it's wonderful that Scentbird has branched out into skincare and other beauty avenues, they have some trending brands as well as an in-house collection. I love to try new scents before buying them and while I usually adore Montale, this scent wasn't for me. I think it is lovely, feminine, and classic, but I want something a little more niche, sorta edgy and unisex. I'm sure glad I tried a small bottle of it instead of splurging on an expensive bottle and there's always next month. I have a woody fragrance up next in my queue!
What's in your Scentbird queue? Let me know what scent you're wearing now in the comments!