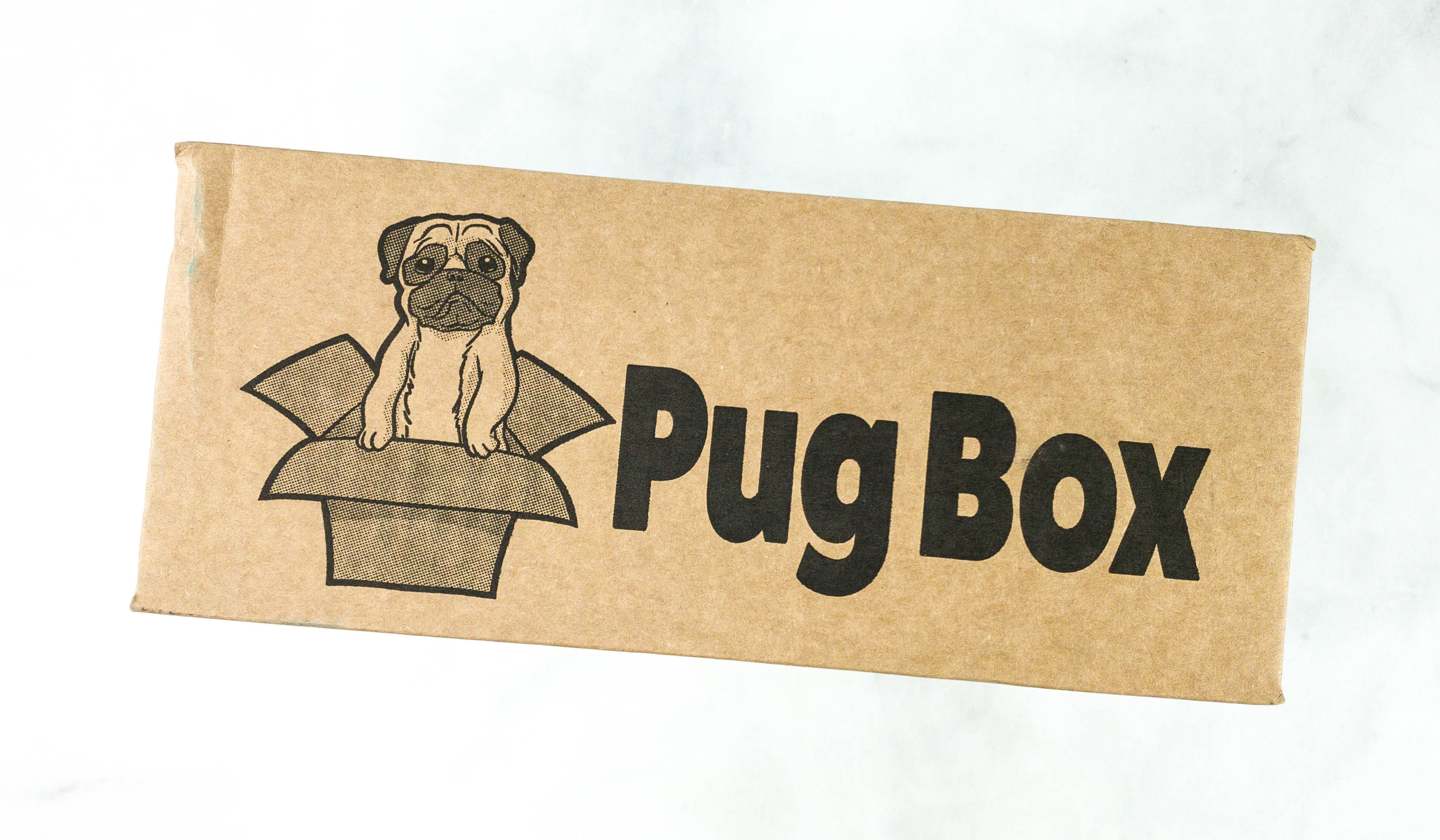 Pug Box is a monthly subscription built for adorable pugs and their owners! Each monthly box contains fun toys and delicious treats for the dog, as well as a cool pug-themed item for the human. The regular Pug Box is priced at $27.50 a month and contains 4-6 items, while the Premium Pug Box is $36.50 a month and contains 5-7 items.
This is a review of the Premium box!
DEAL: Get $5 off on your first box! Use coupon code HELLO5.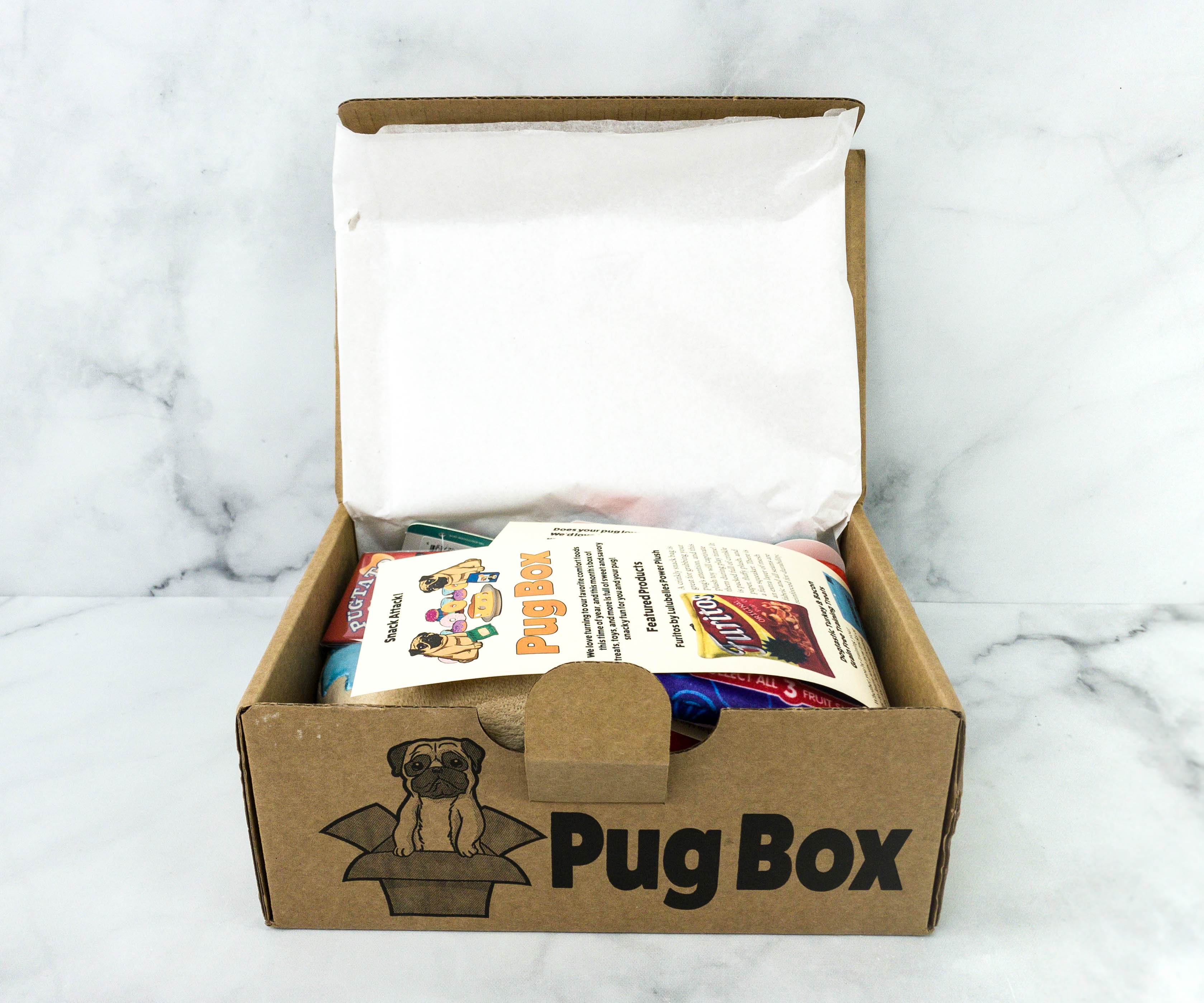 The items arrived in a brown box with Pug Box branding.
As expected, the box is once again filled with fluffy stuffs and yummy treats!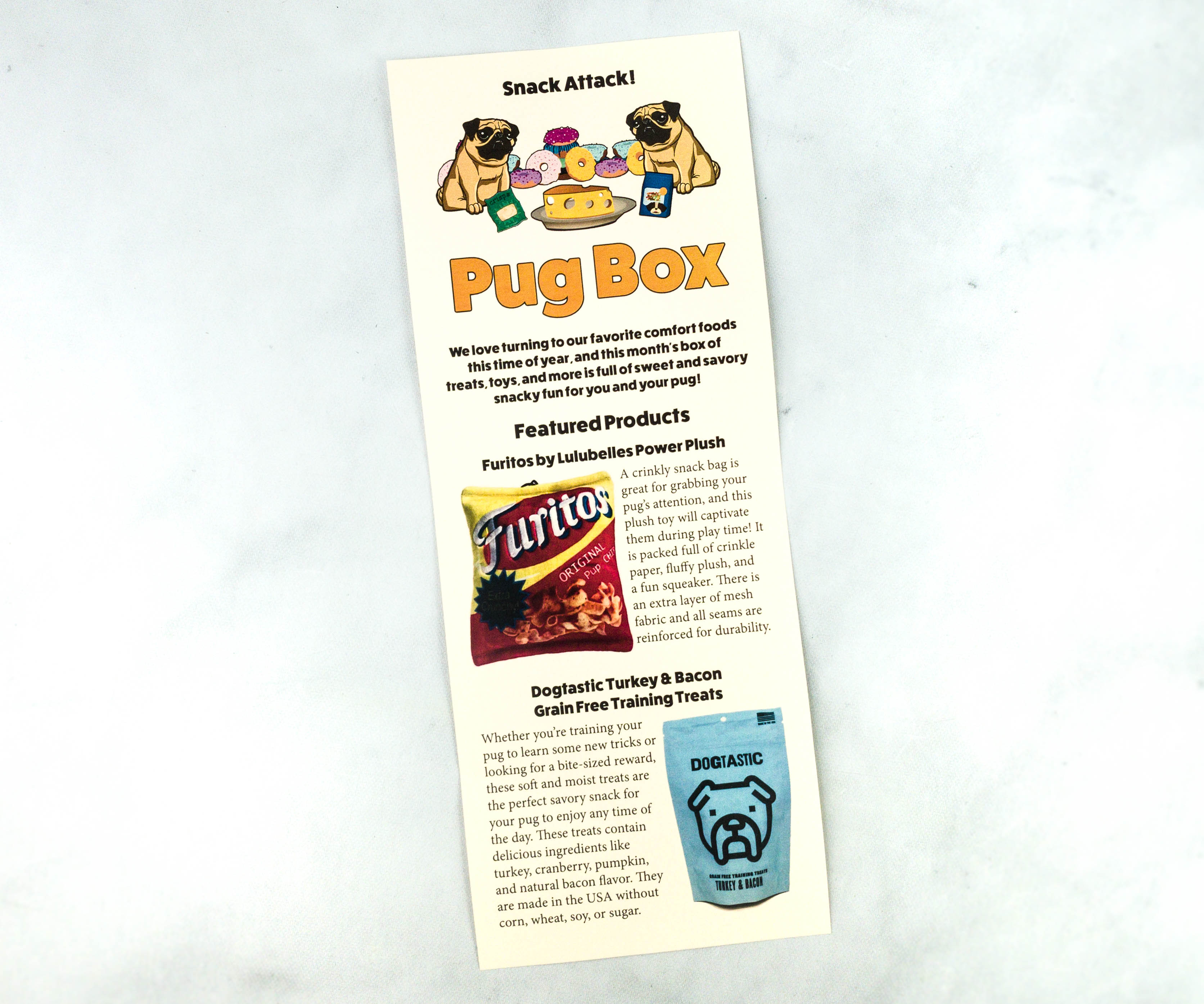 This pamphlet has all the details about this month's items. They even provided information about the other products, like this Furitos Power Plush and Dogtastic Training Treats.
There's also another card that features this month's premium item, the Outward Hound Surprise Fruit Snack Scented Toy!
Everything in my November 2020 box!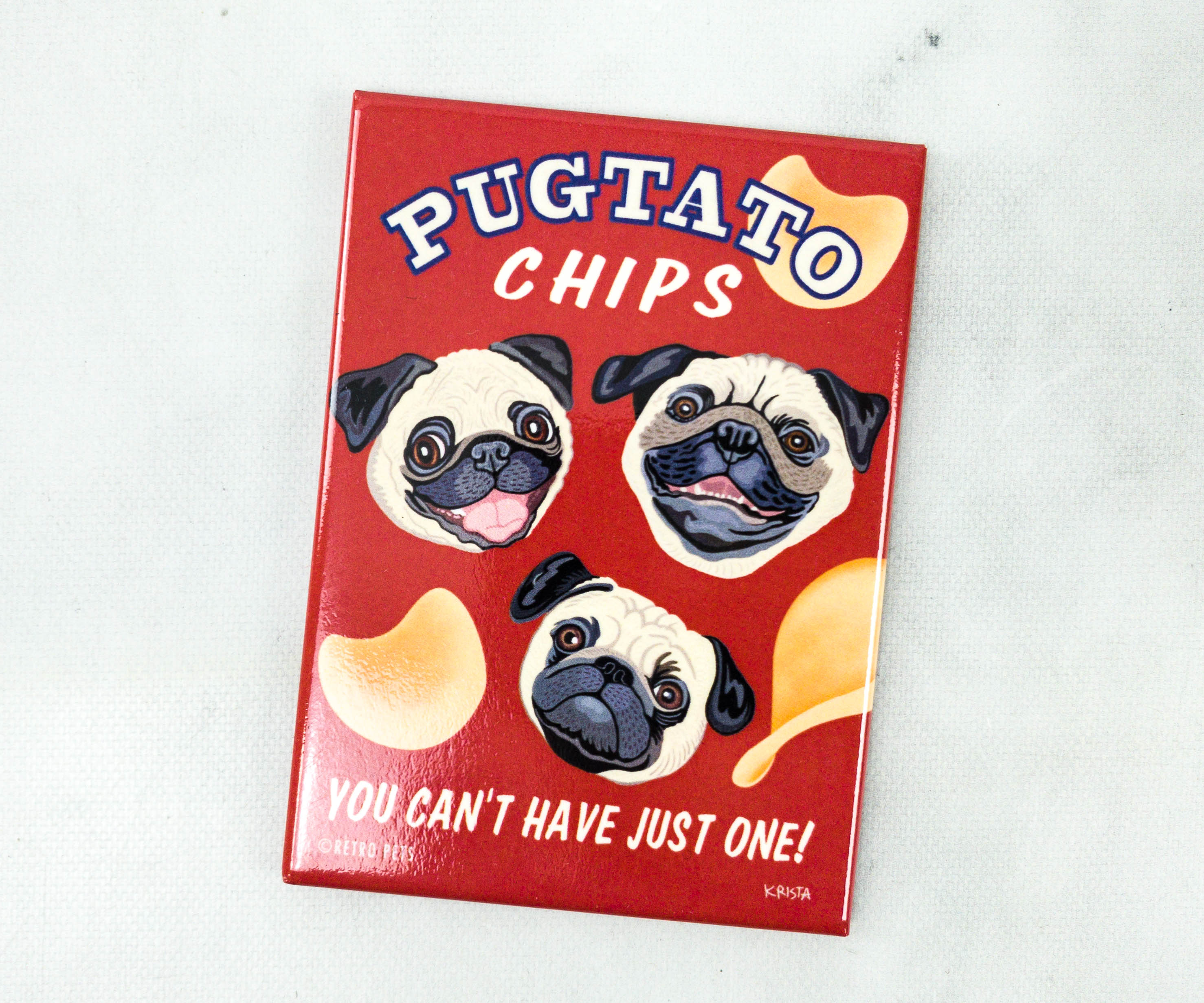 Pug Art "Pugtato Chips" Art Print ($19.95) It's a cute little art print that features a group of pugs, known as Grumble, and potato chips. According to the art print, pugs are like potato chips, you can't have just one!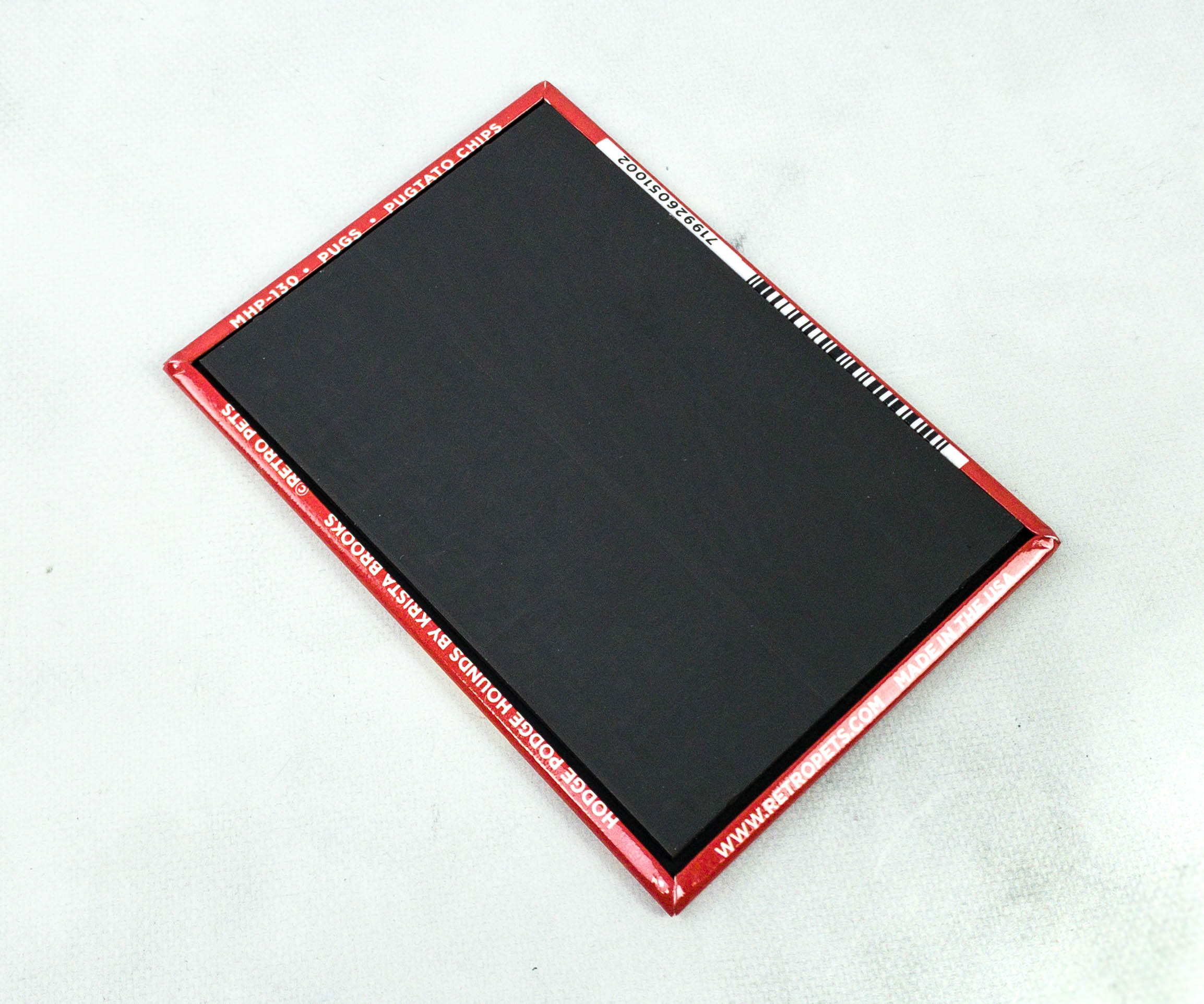 This art print kit includes a backing board, artist bio, and poly sleeve. It's the perfect holiday gift you can give to your Pug lover friend!
Food Junkeez Plush Donut. Junk Foods are not good for dogs, except if it's made from a soft, plushy, high-quality fabric, and it squeaks!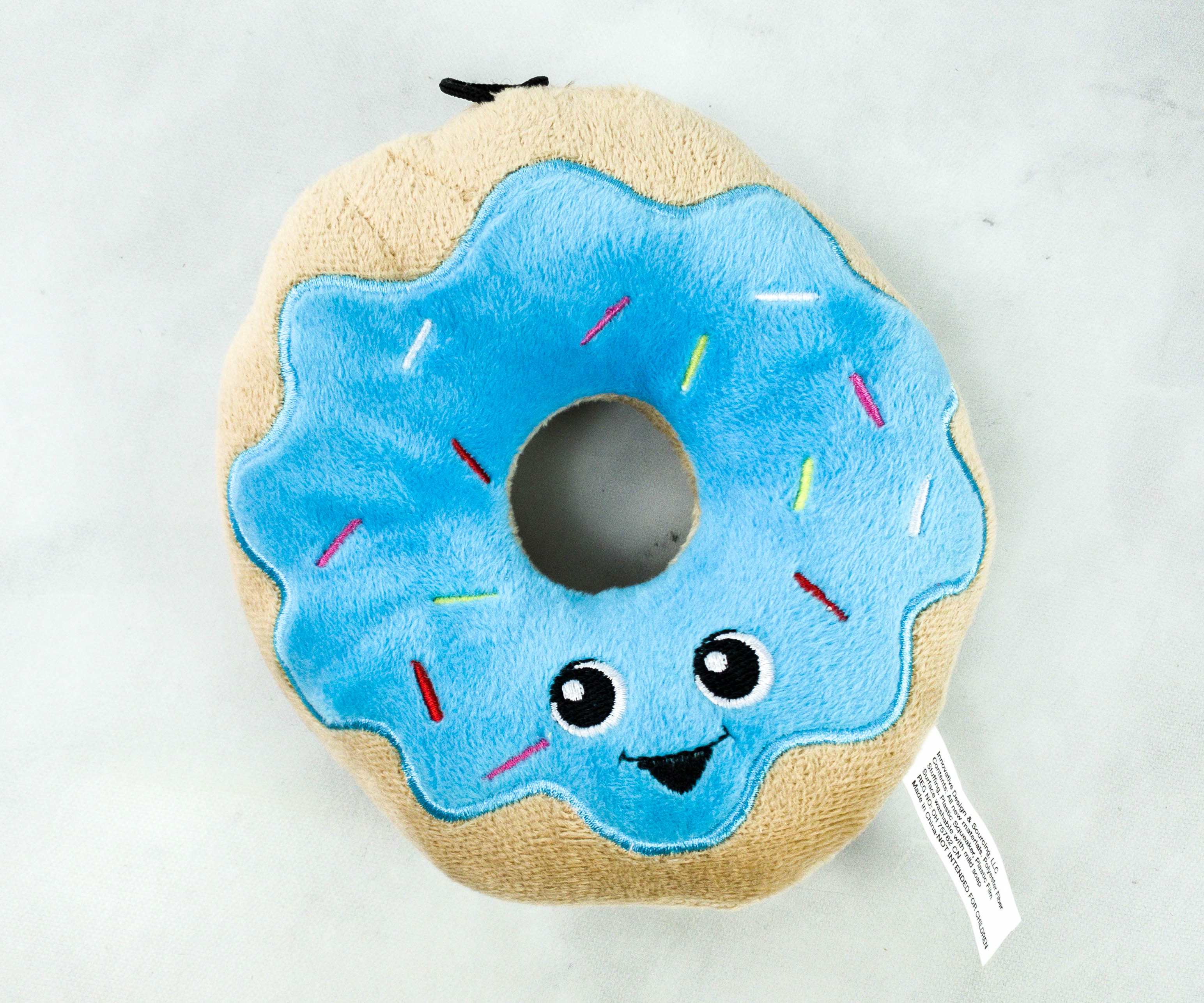 It's a doughnut-themed plush toy that features a soft and furry texture with creamy blue toppings and colorful chocolate sprinkles. This plush toy is soft yet durable!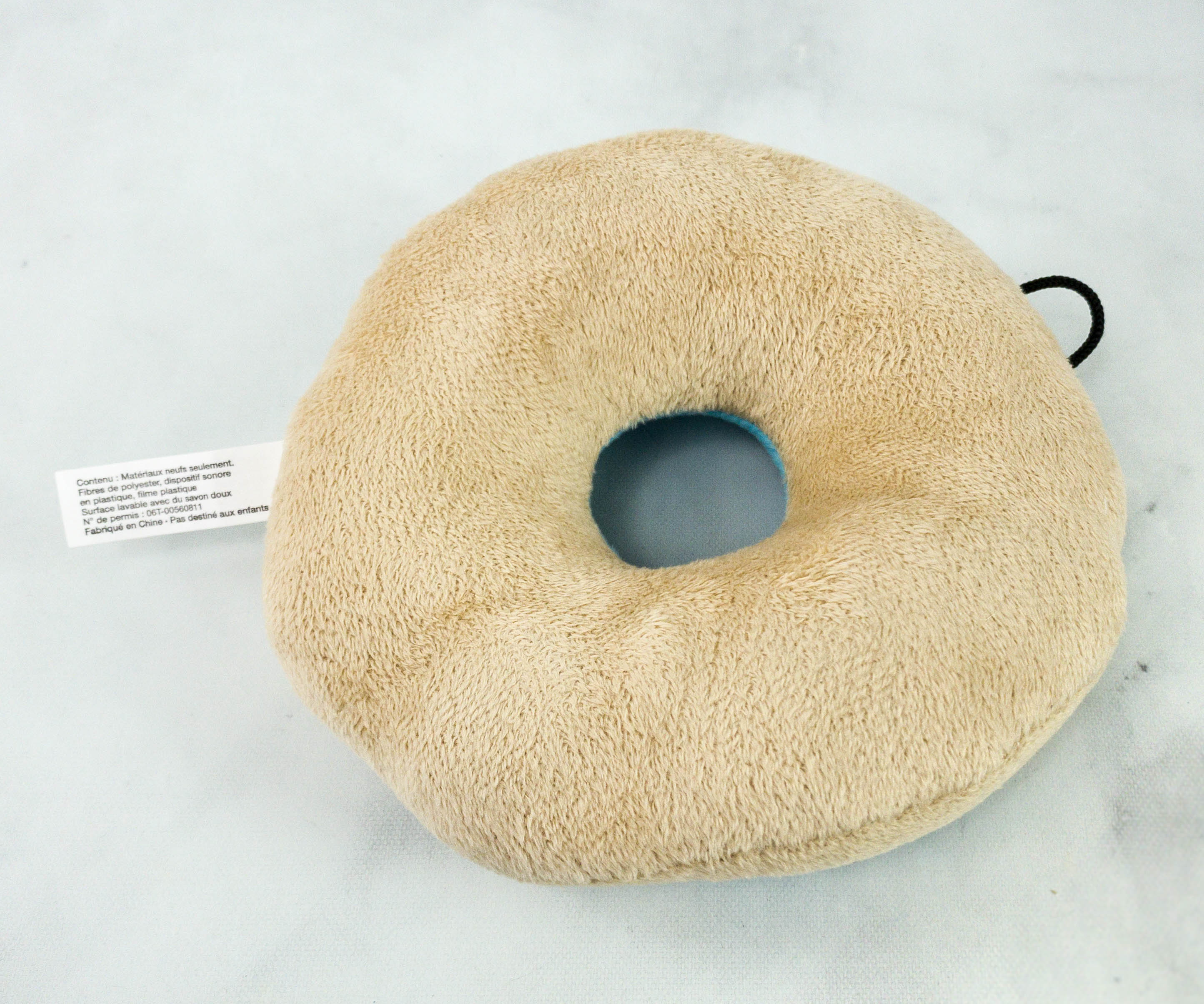 This toy is designed for small to large-sized dogs, and the most ideal toy to use for a fetch and tug-of-war games!
Lulubelles Power Plush Furitos Dog Toy ($12.99) Here's another Junk Food-themed toy in our box, this time it's a Furitos from Lulubelles Power Plush!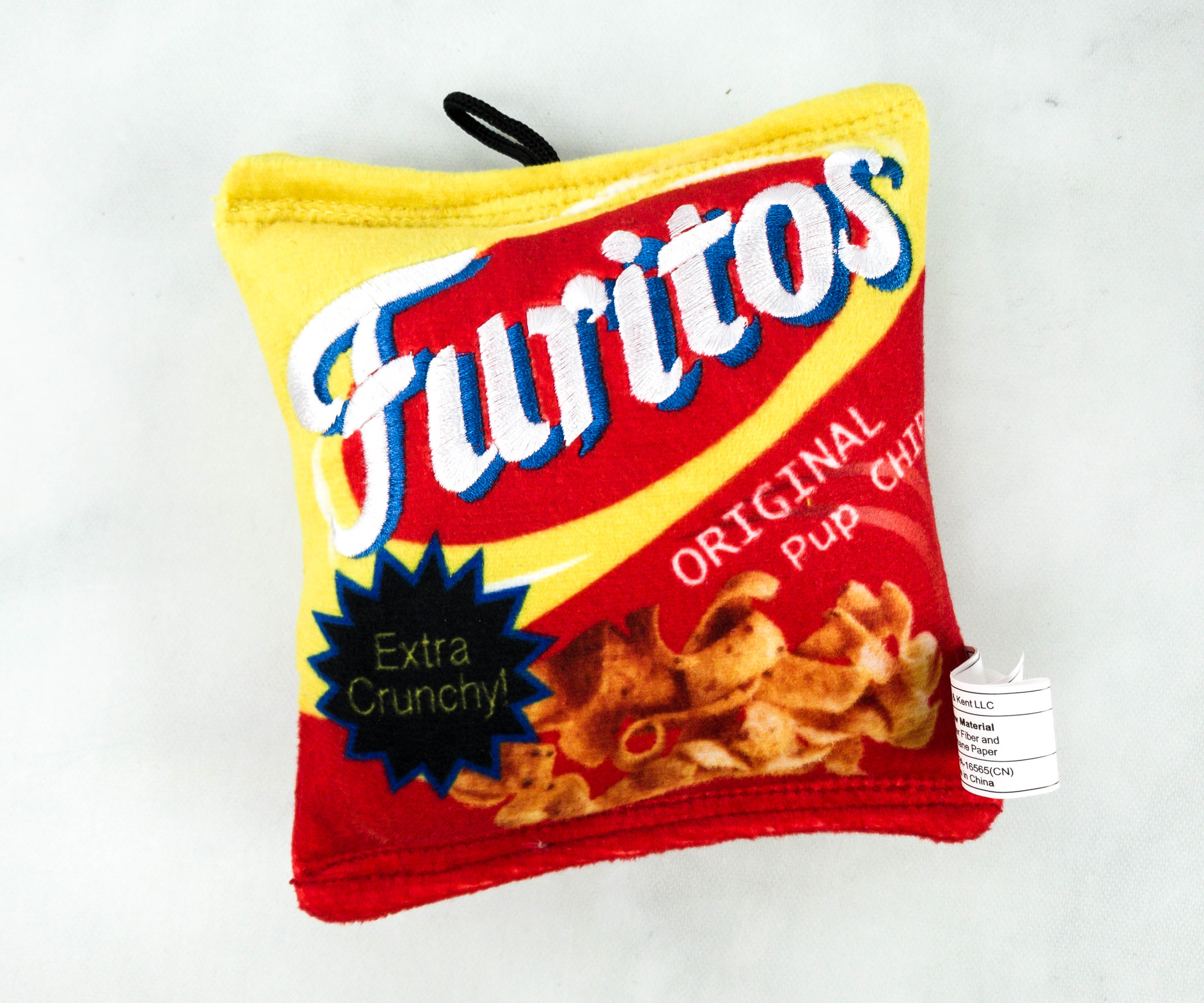 This unique plush toy looks pretty much like a real snack chips, except that it is made from premium-quality fabric material that is soft in the outside but tough on the inside.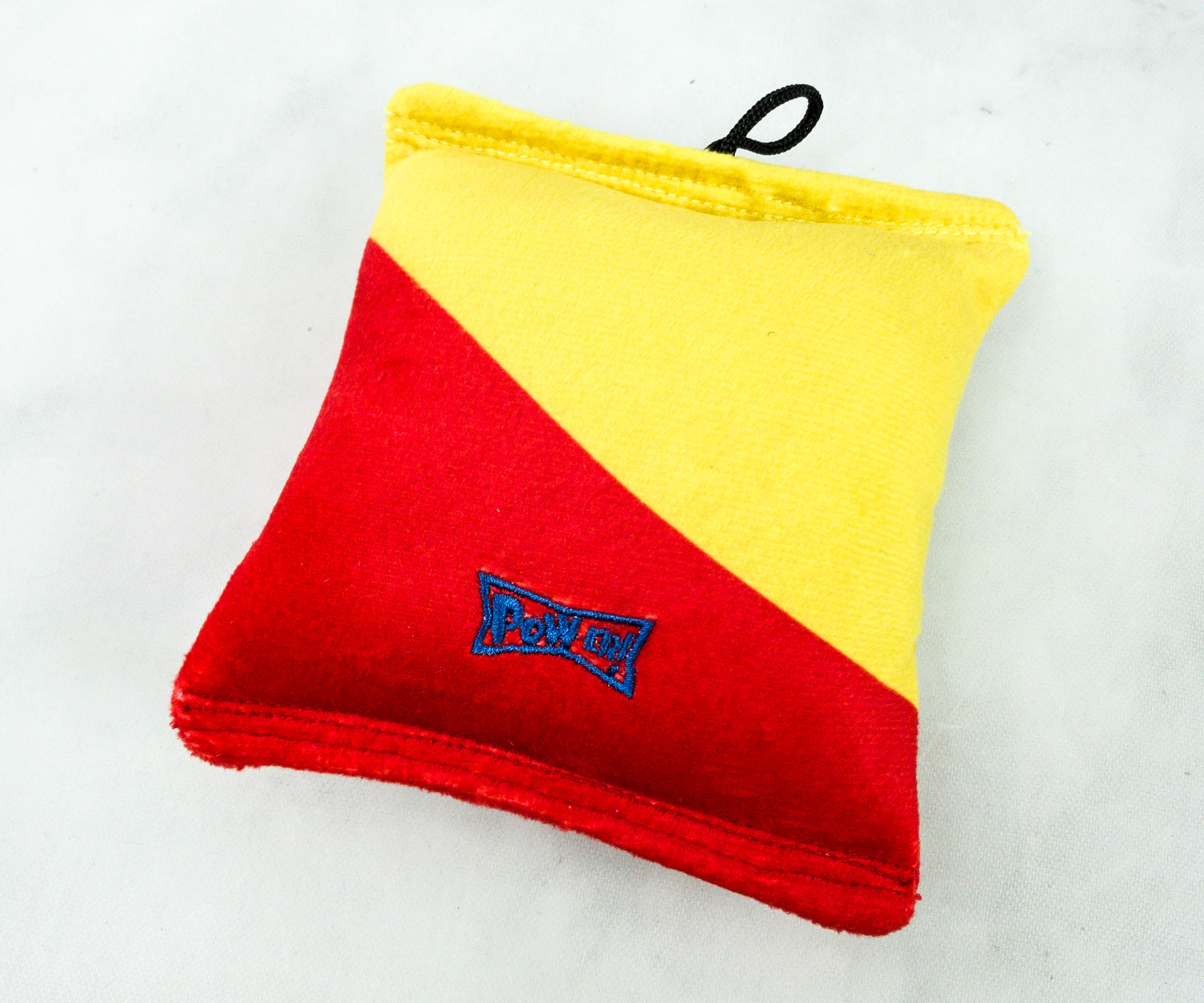 This toy also comes with an extra layer of of durable with reinforced stitching on the edge finish. It's a special toy designed to withstand the scrappiest canines.
Outward Hound Fruit Snack Surprise ($9.99) This month's featured toy is a fruit snack-themed plushy from Outward Hound!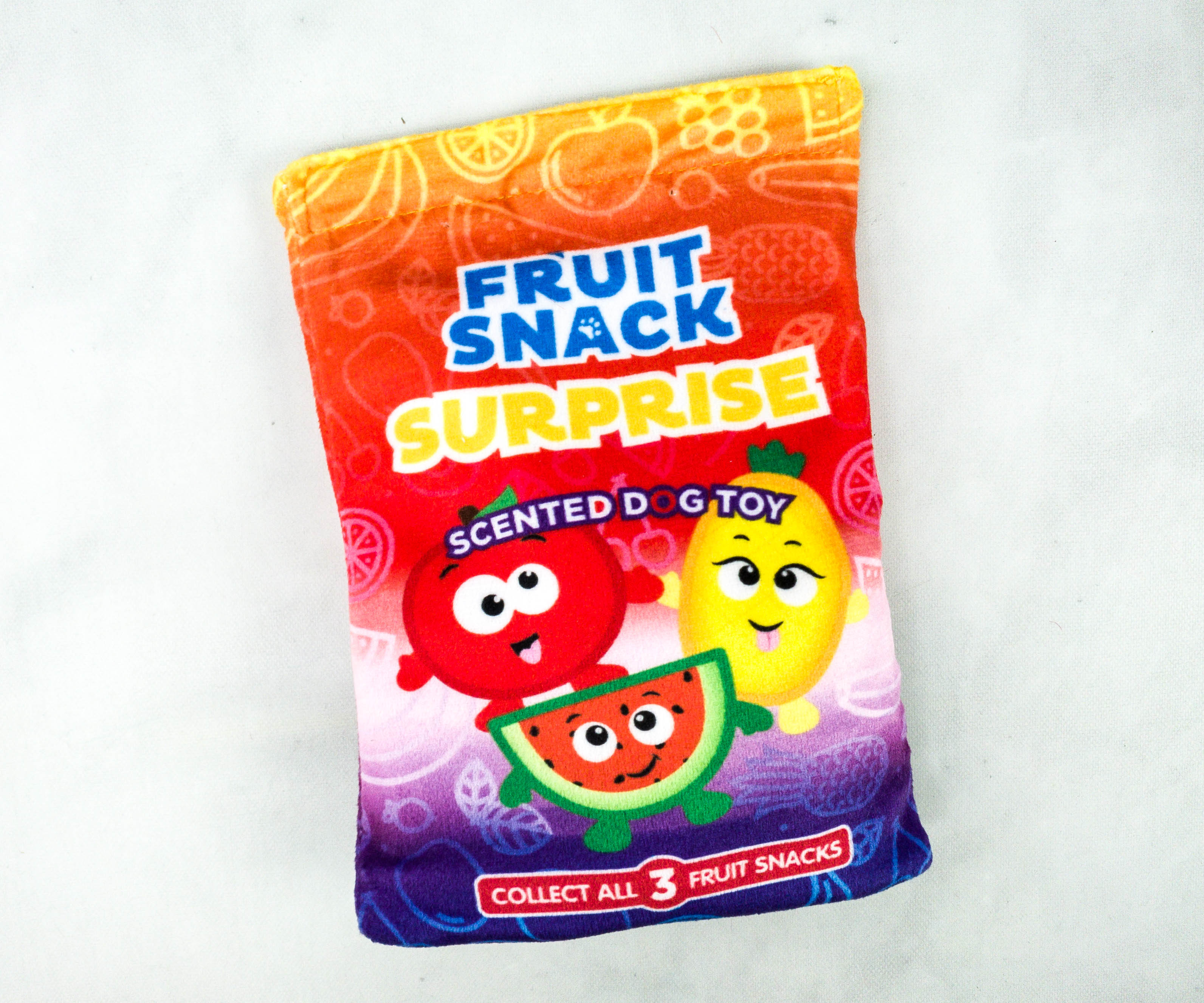 It's a 2-in-1 toy that features a bag of fruit snack and a scented fruit snack both made from soft fabric and crinkle paper.
Featured at the back of the bag are the three different fruity designs that may be included inside: Arnold the apple, Wally the watermelon, and Peppy the pineapple.
This pack also comes with a velcro closure.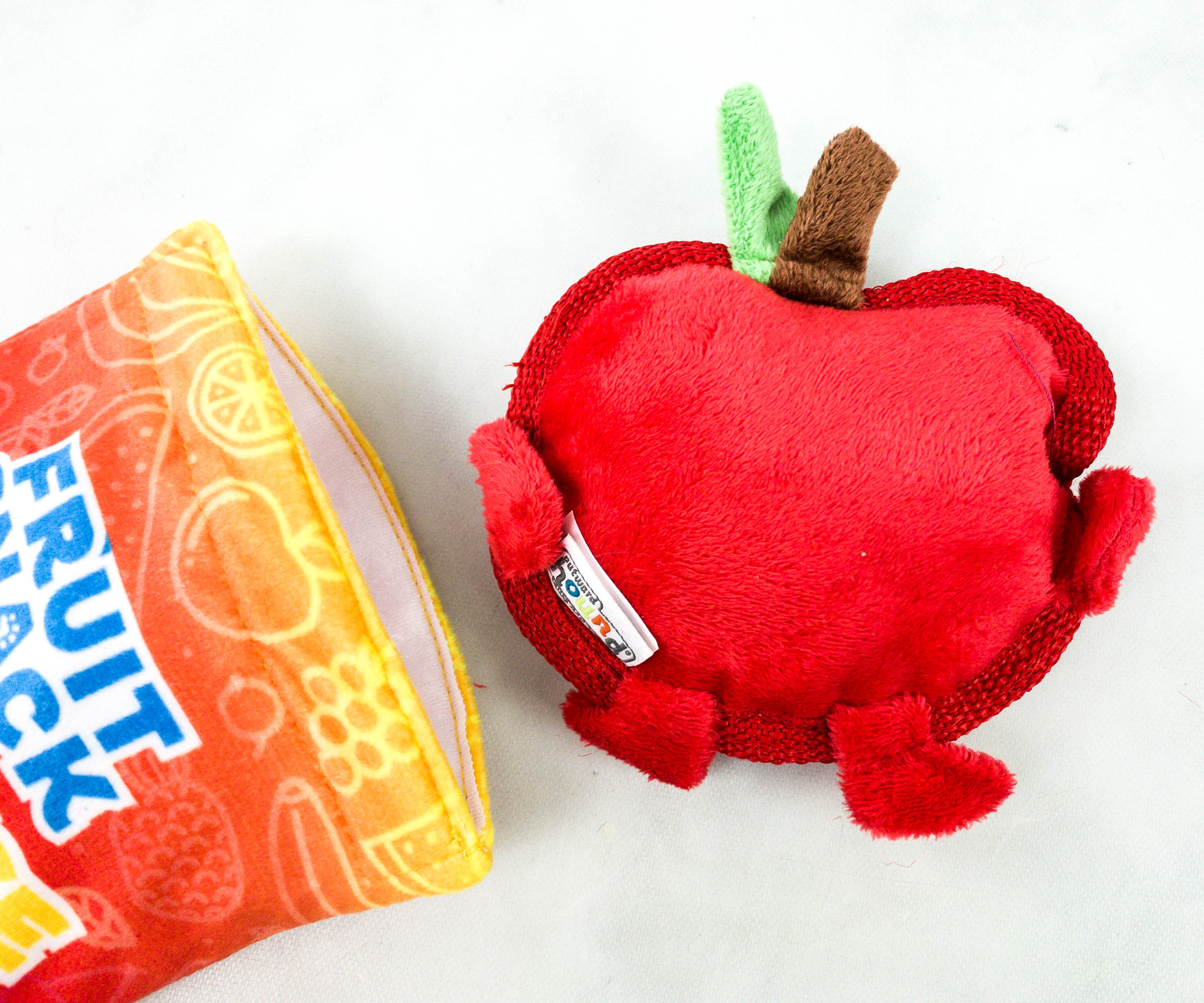 Inside the pack is Arnold the apple!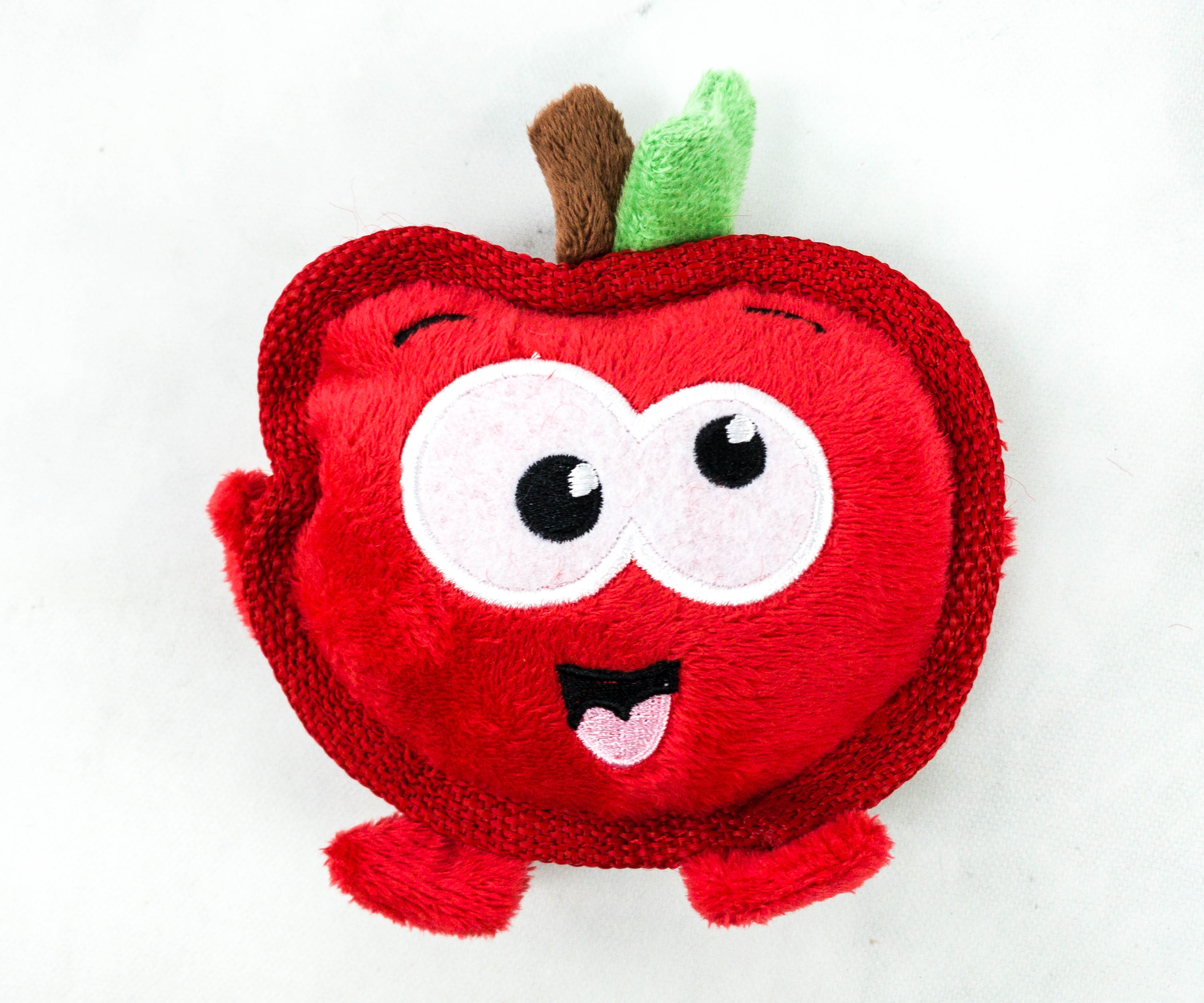 It's a uniquely designed fruit snack plush toy made also from soft, furry fabric with reinforced stitching on the edge and strong fruity scent!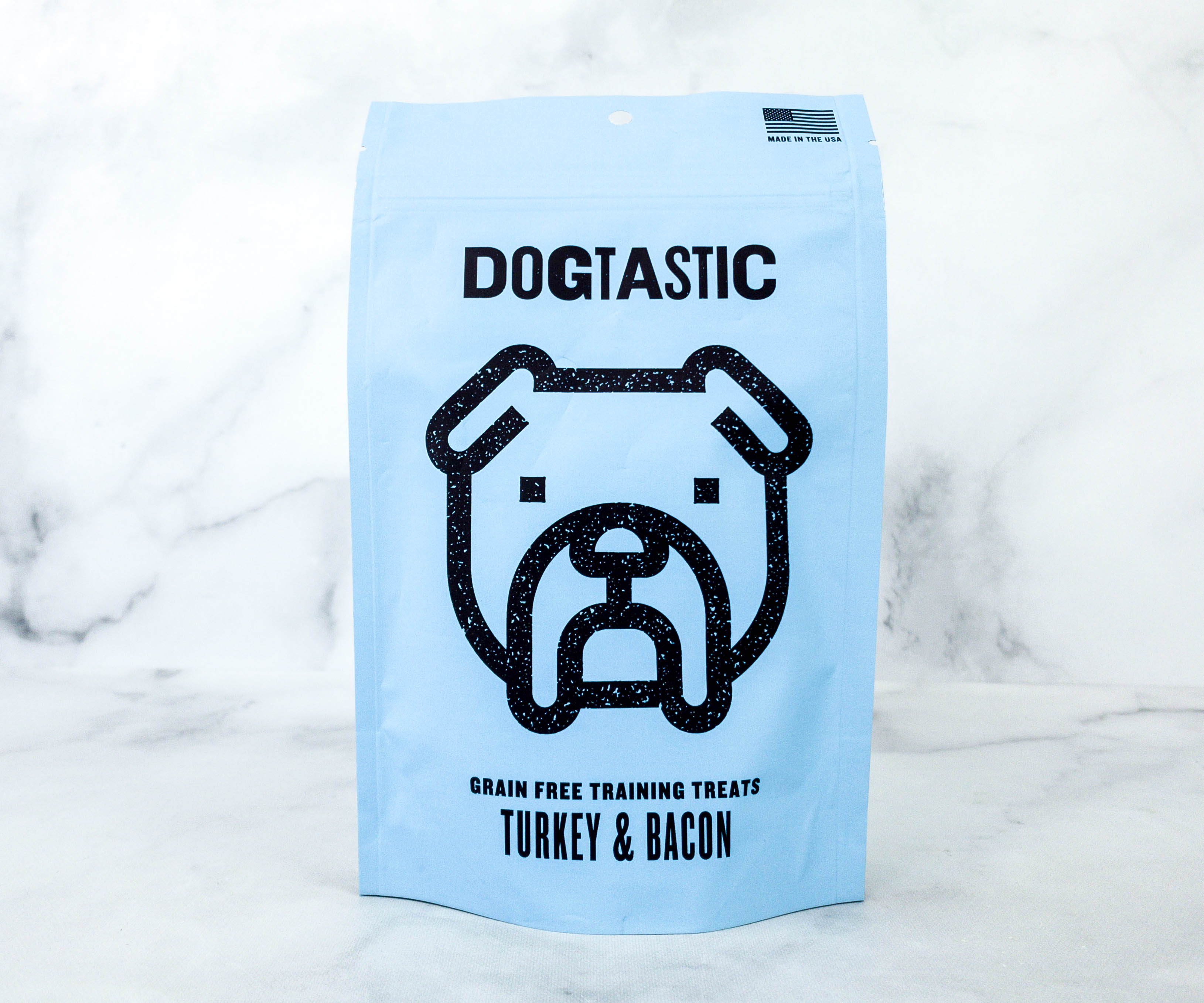 Dogtastic Turkey & Bacon Dog Treats ($6.99) The first bag of treat is a USA made dog treat consists of grain-free, all-natural ingredients that includes turkey, pea flour, chickpea, coconut glycerin, cranberry, pumpkin, natural bacon flavor, turmeric, and lactic acid.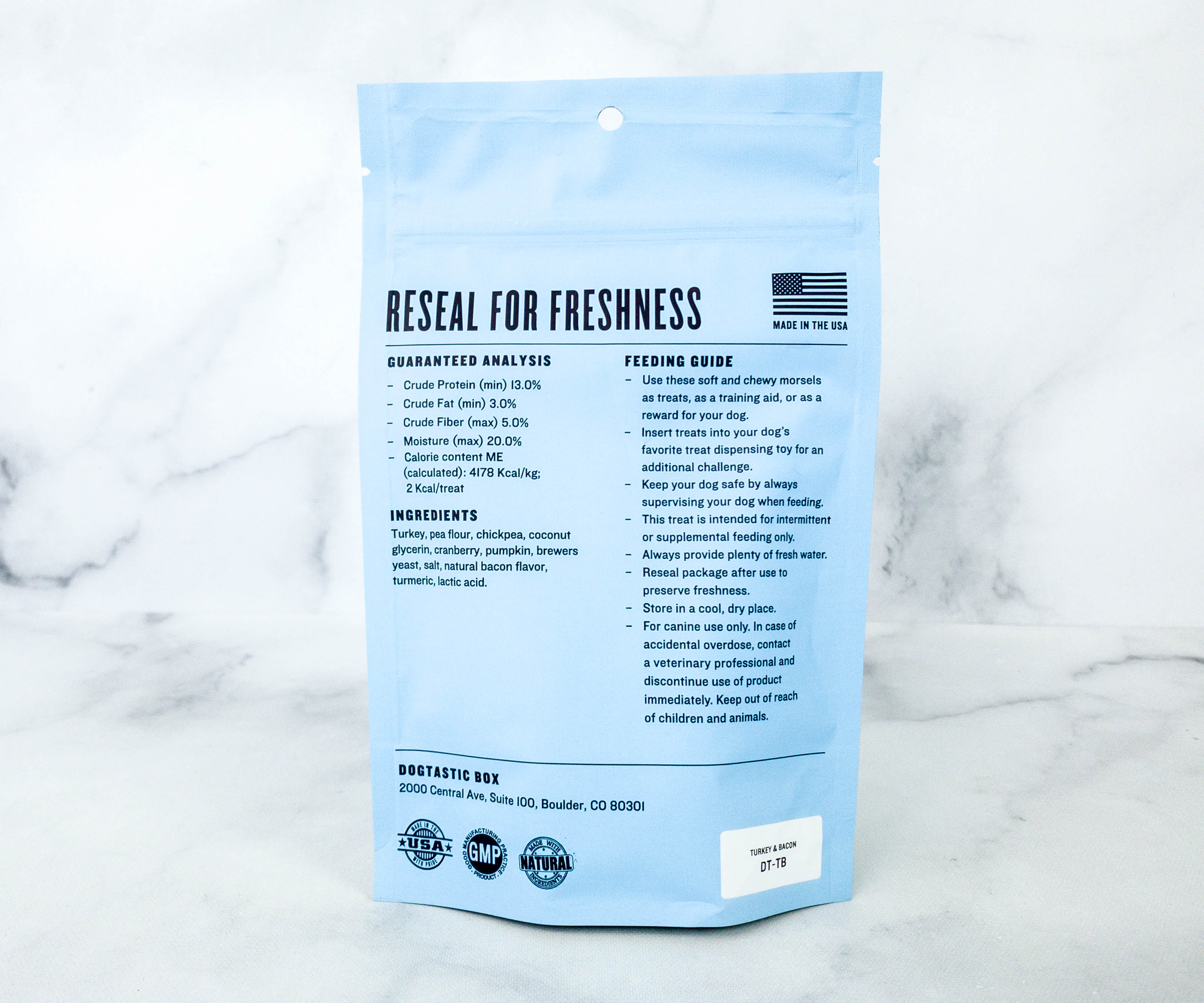 It's a highly nutritious with low calorie content dog snack packed with protein, fat, fiber, and other essential nutrients your dog need to achieve a stronger body and a more improved immune system.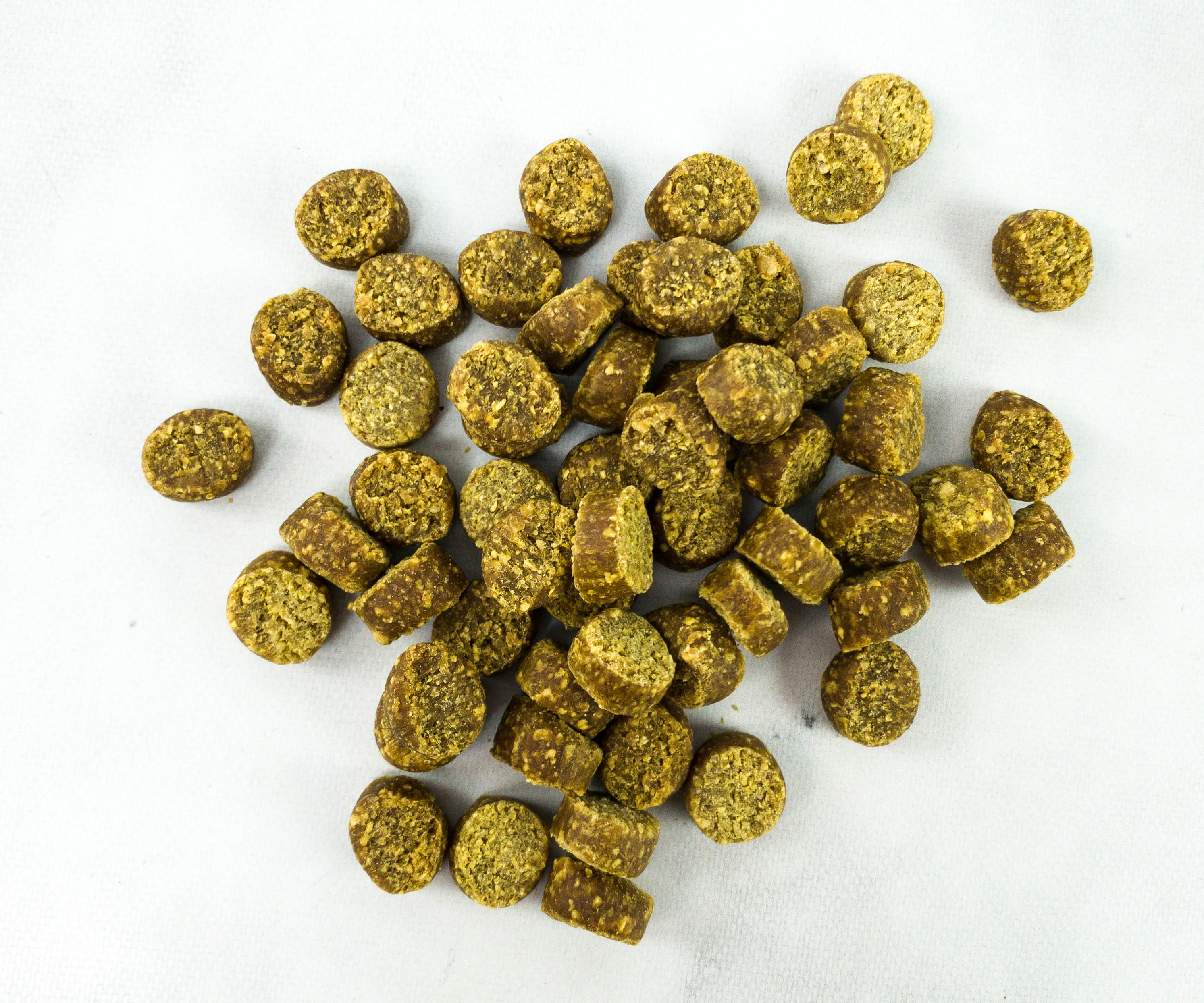 Inside the bag are deliciously tasting, chewy, bite-sized treats, perfect as a training or reward snack!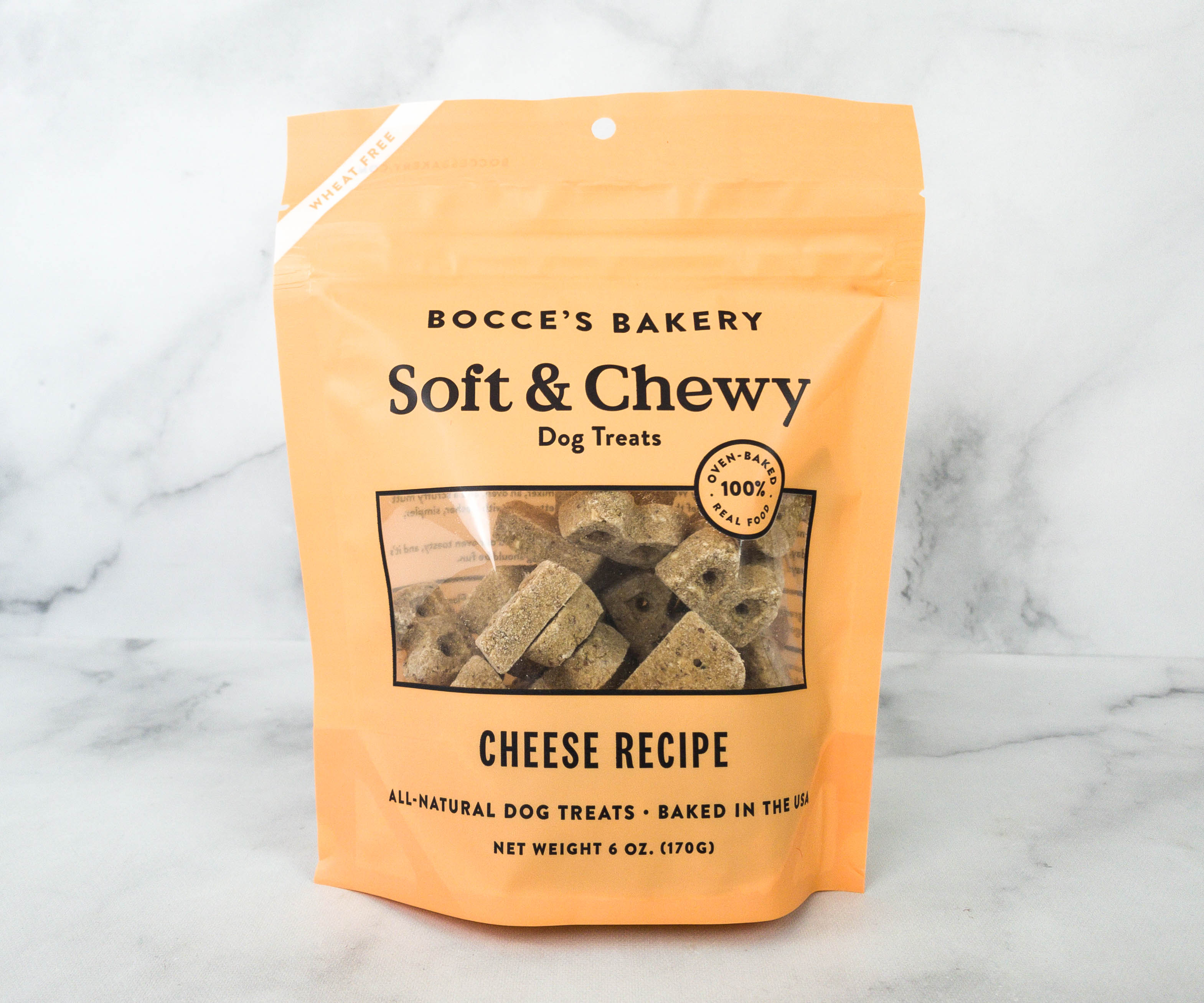 Bocce's Bakery Soft & Chewy Cheese Recipe Dog Treats ($7.50) The second bag of treat is a limited-ingredient goodies oven-baked to achieve a delectable dog snack our pups loved.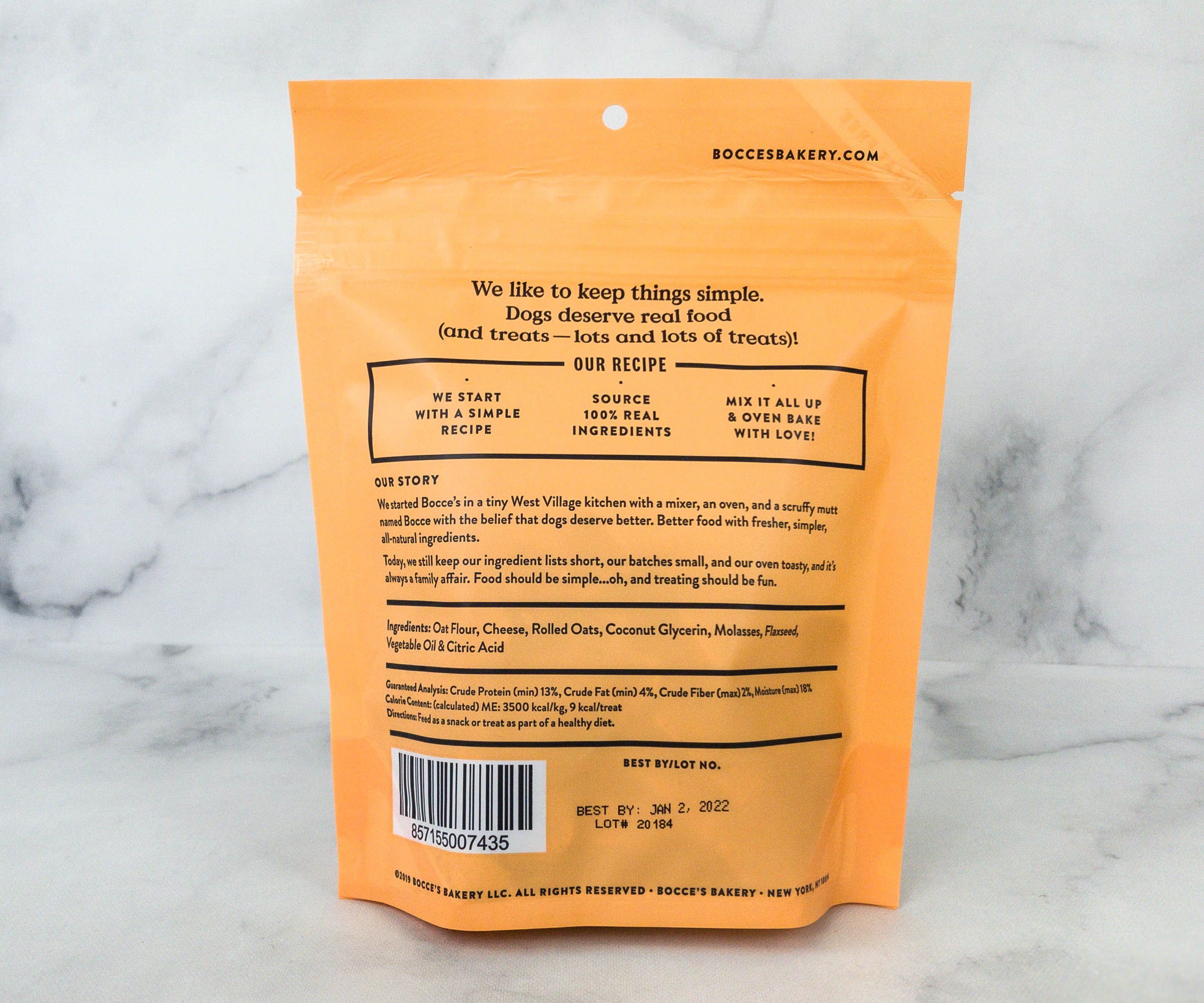 These treats are made using real cheese, oat flour, rolled oats, coconut glycerin, molasses, flaxseed, vegetable oil & citric acid.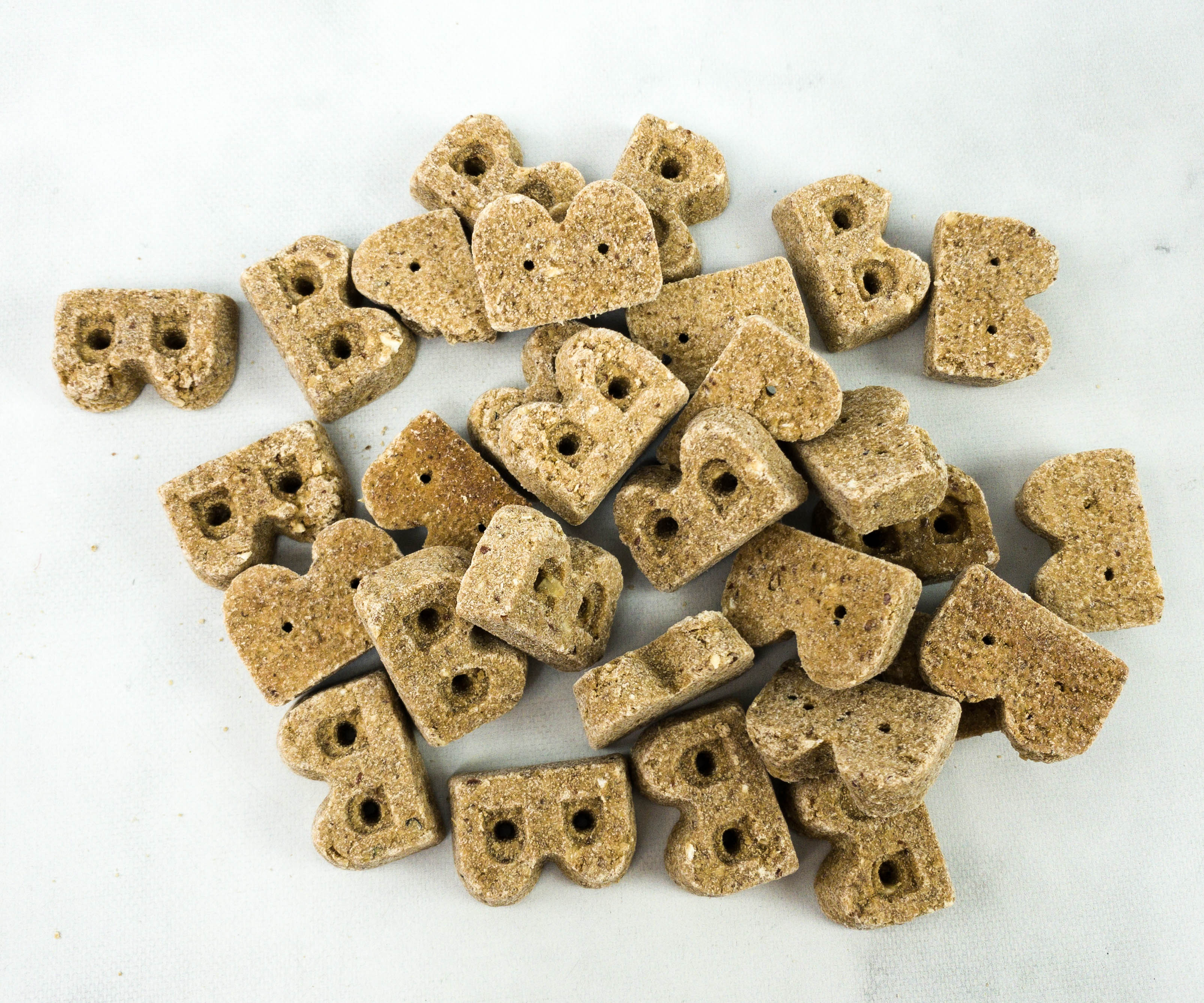 Inside the bag are B-shaped, bite-sized dog snack with soft and chewy texture! It's a nutritious dog treat packed with protein, vitamins, and other essential minerals that helps improve your dog's digestion.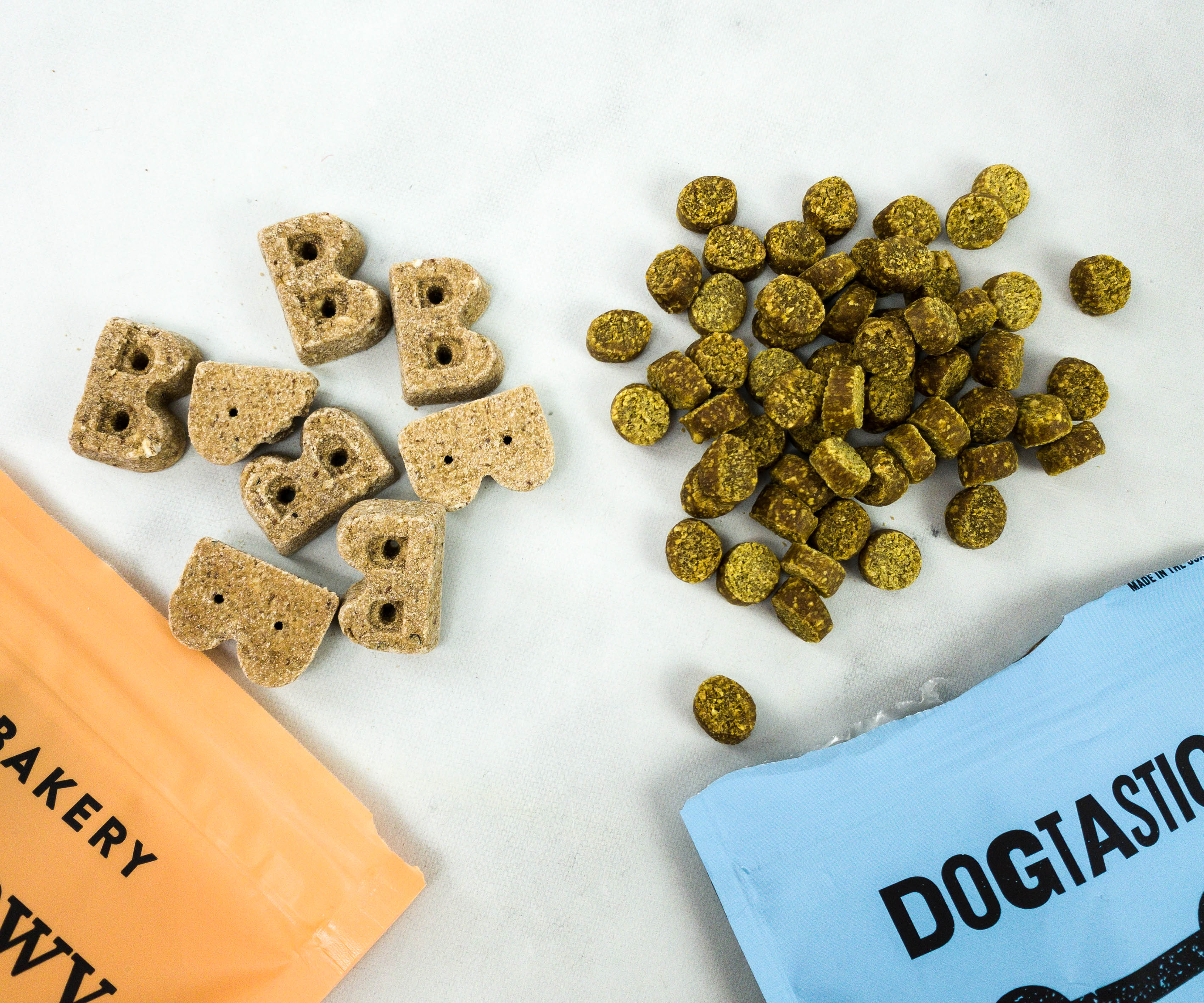 Pug Box has once again provided us with another impressive curation of toys and treats for my small dogs to enjoy! This is definitely a great subscription for pug lovers and anyone with small pups. As expected, the toys we received are not just durable, they also are captivating. . The treats were pretty great too, they're both made from high-quality ingredients and they're both tasty and nutritious. But what I really love about this subscription is that they also provide an exclusive item for fur parents too. This month, we got a super cute Pug-themed art print entitled "PUGTATO" chips. It was too funny! Fave item this month was the crinkle sack – the dogs just wouldn't stop with it.
What do you think of this month's Pug Box?