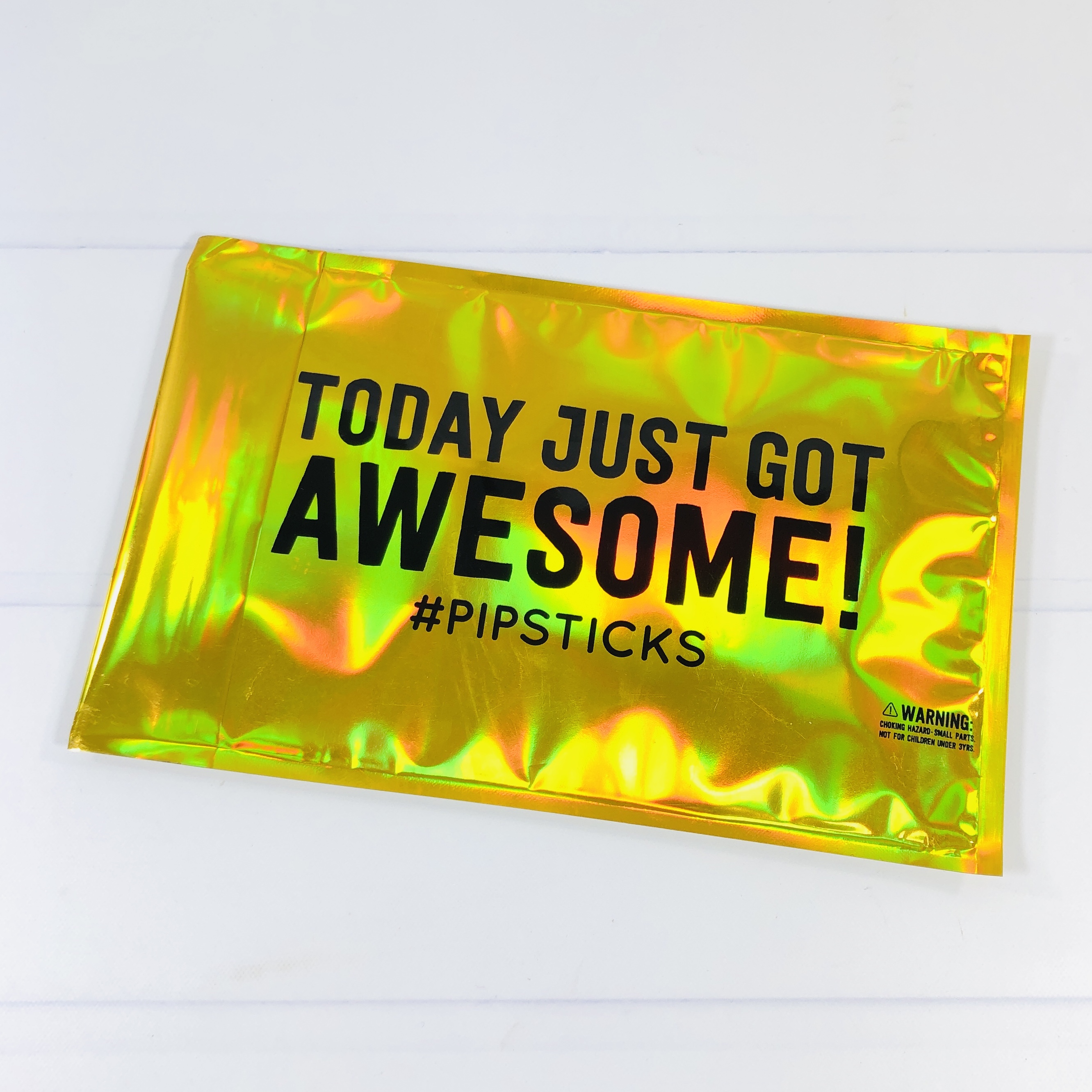 Pipsticks is a monthly sticker subscription that sends new designs from their collection in a super shiny holographic pack every month! The stickers come in a reusable sparkly pouch and include sticker sheets, paper products, and Little Pippy, an exclusive sticker magazine. You also get 5% savings in the online store and more. You can choose to get stickers for adults (Pro Club) or kids (Kids Club). Both clubs come in Classic (15 sheets for $17.95 a month) or Petite (7 sheets for $11.95 a month). Shipping is free to the U.S., and Pipsticks can even be shipped worldwide for a fee.
C'mon. Who doesn't love stickers? Any stationery lover, crafter or pen pal knows the true magic of these little guys. Stickers motivate, inspire, entertain and delight with unmatched simplicity.

The Kids sticker pack is totally child-friendly, they can do everything by themselves which means it's a break for the parents – yay!
DEAL: Save $5 on your subscription! Use this link to subscribe and coupon code FRIENDSROCK.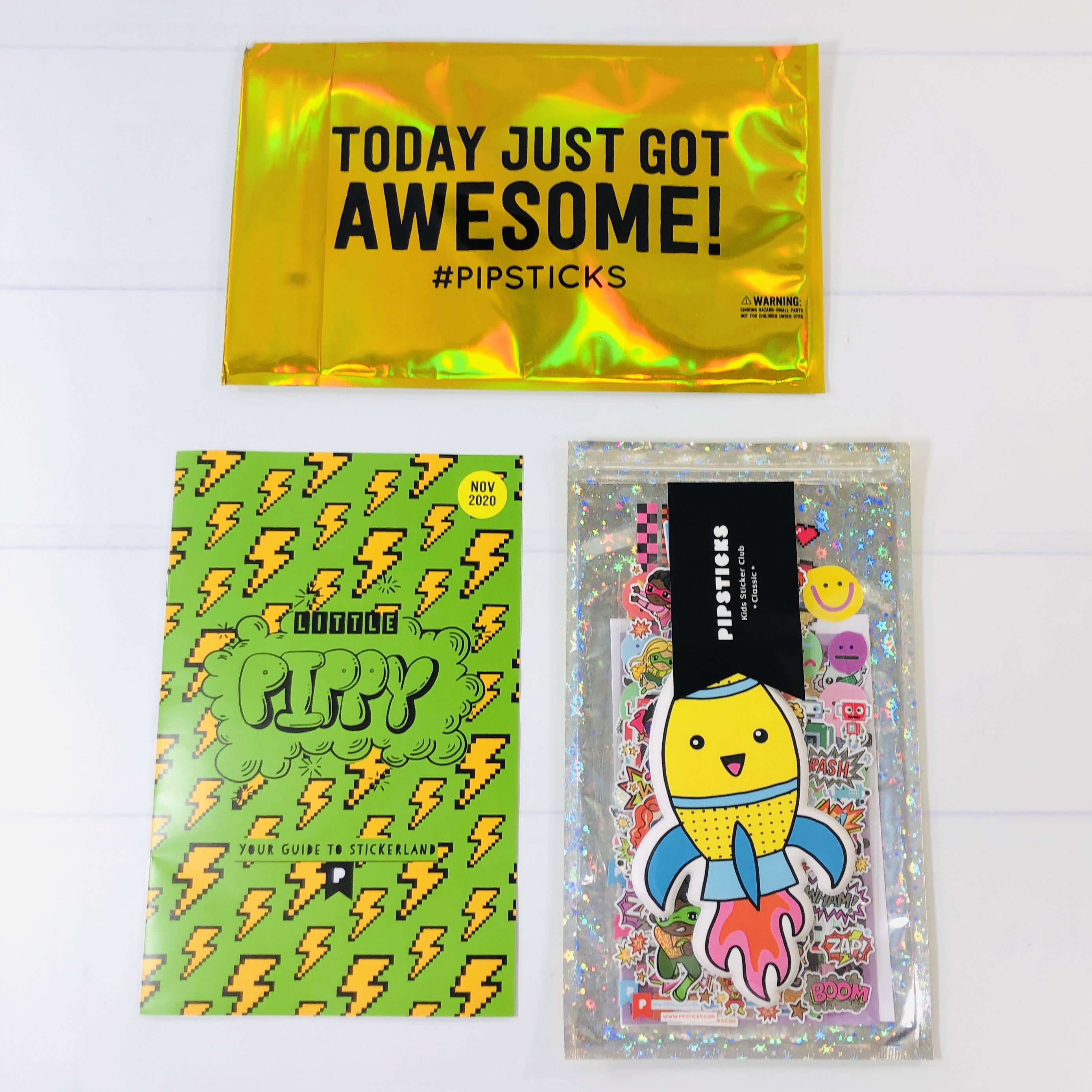 I am reviewing the Pipsticks Kids Club Classic! Each month subscribers can expect to receive 15 sheets of stickers, a coloring postcard, an activity booklet, a chance to win the monthly prize, 5% savings in the online store, and more!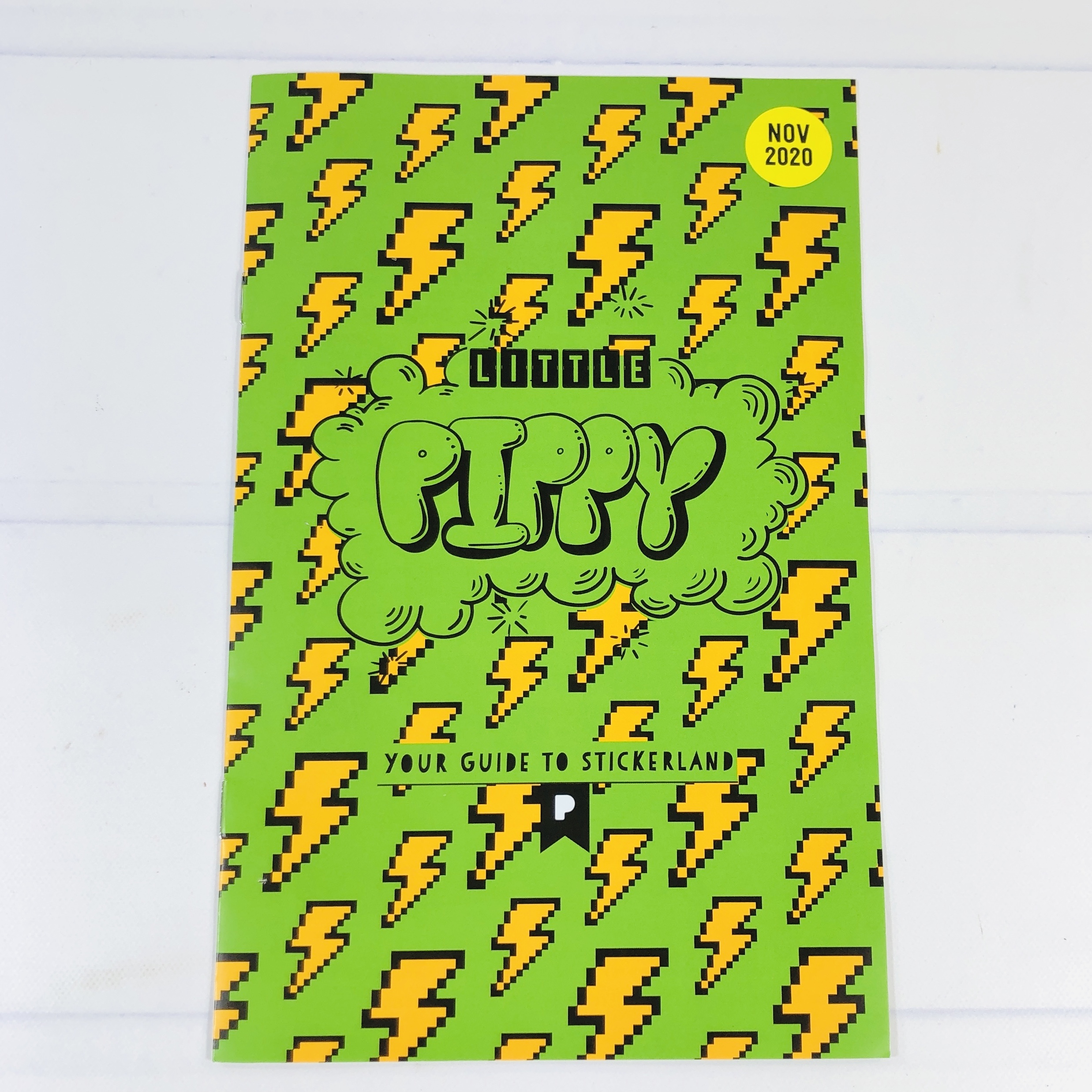 Pipsticks includes an exclusive magazine called Little Pippy.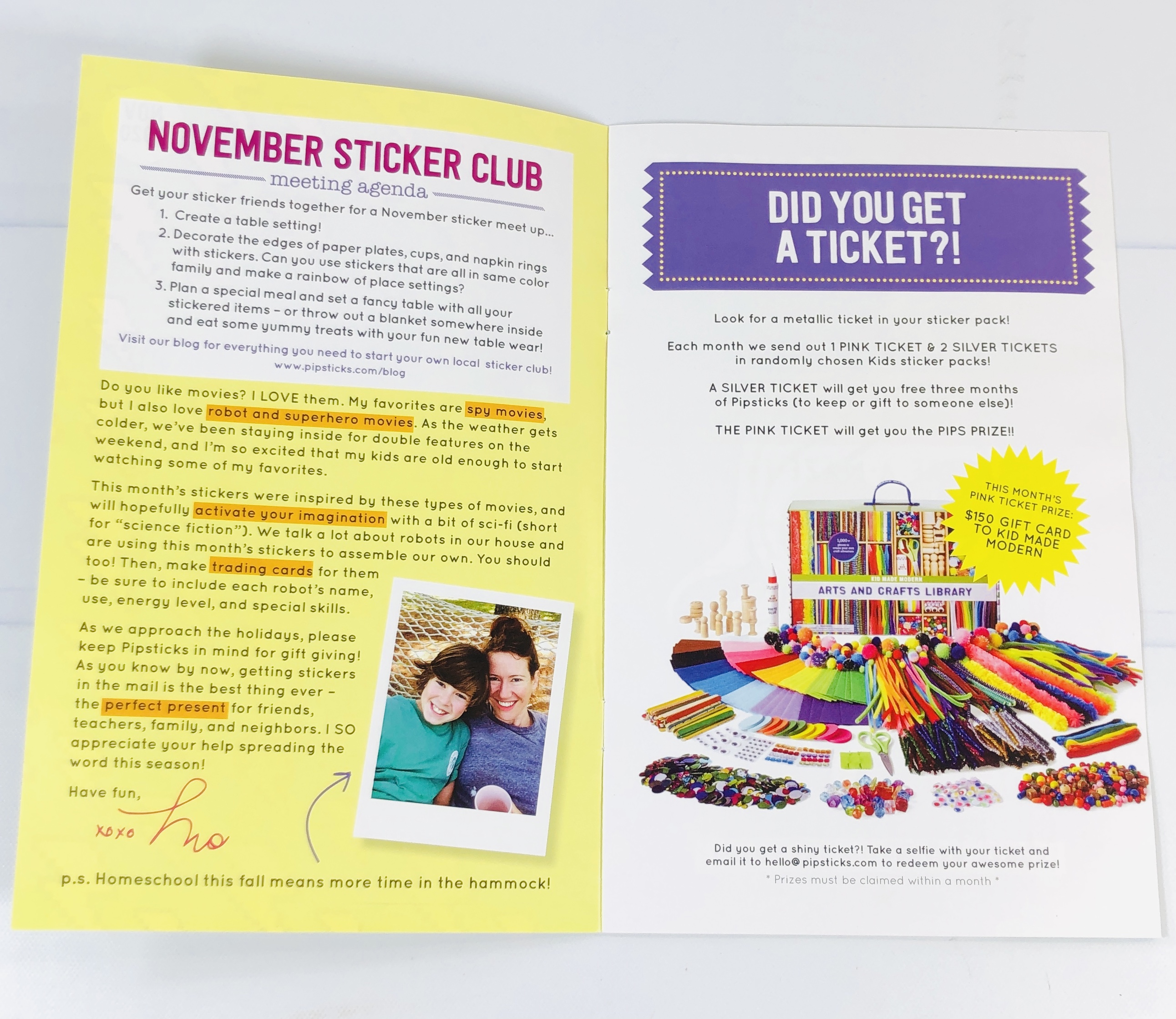 The booklet suggested meeting friends for a sticker club and gave ideas for using the stickers, such as creating a table setting. Did you receive a special metallic ticket? If so, you can redeem it for a prize!
Info on the coloring contest was on this page, along with a decorating activity.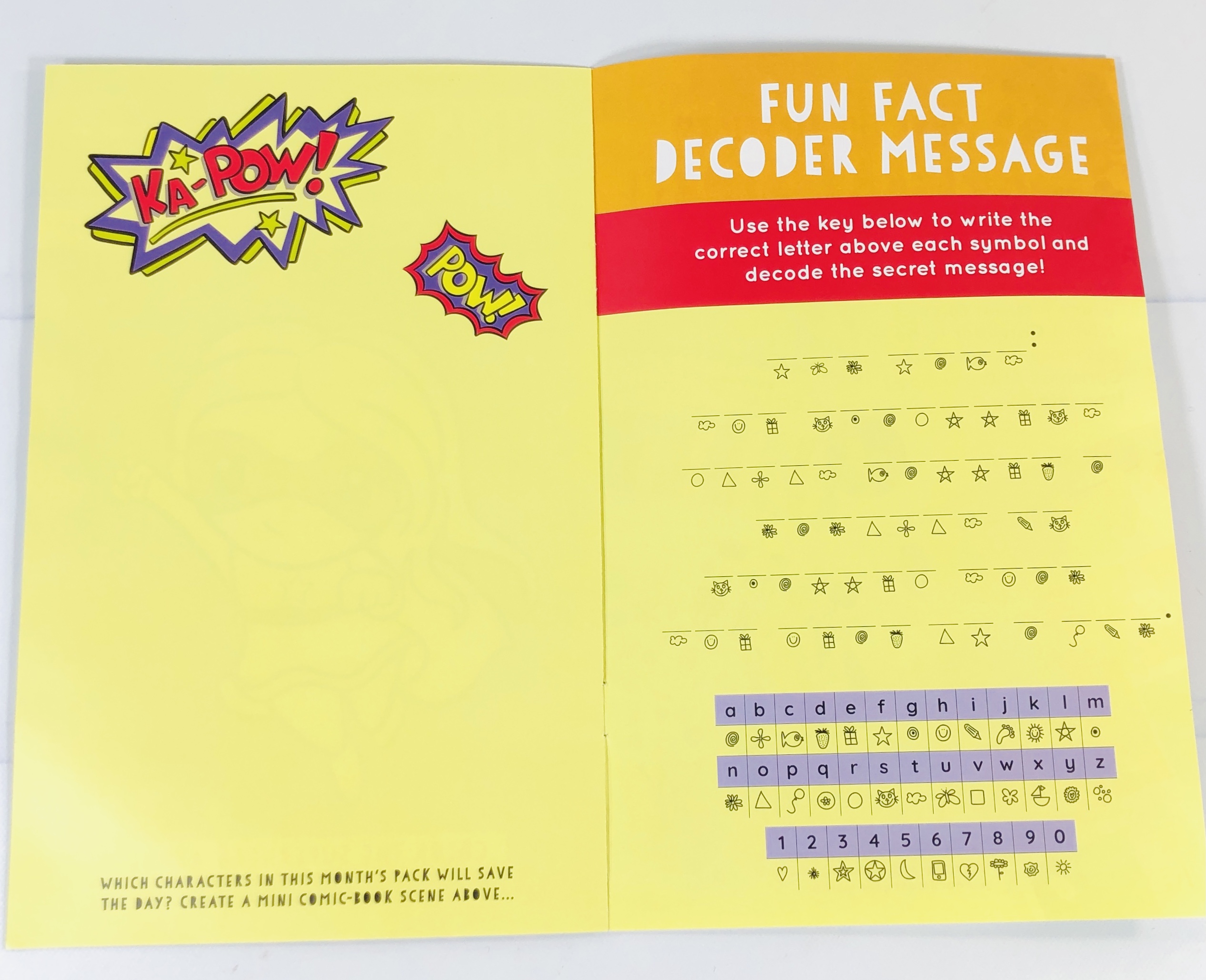 Some activity pages were next.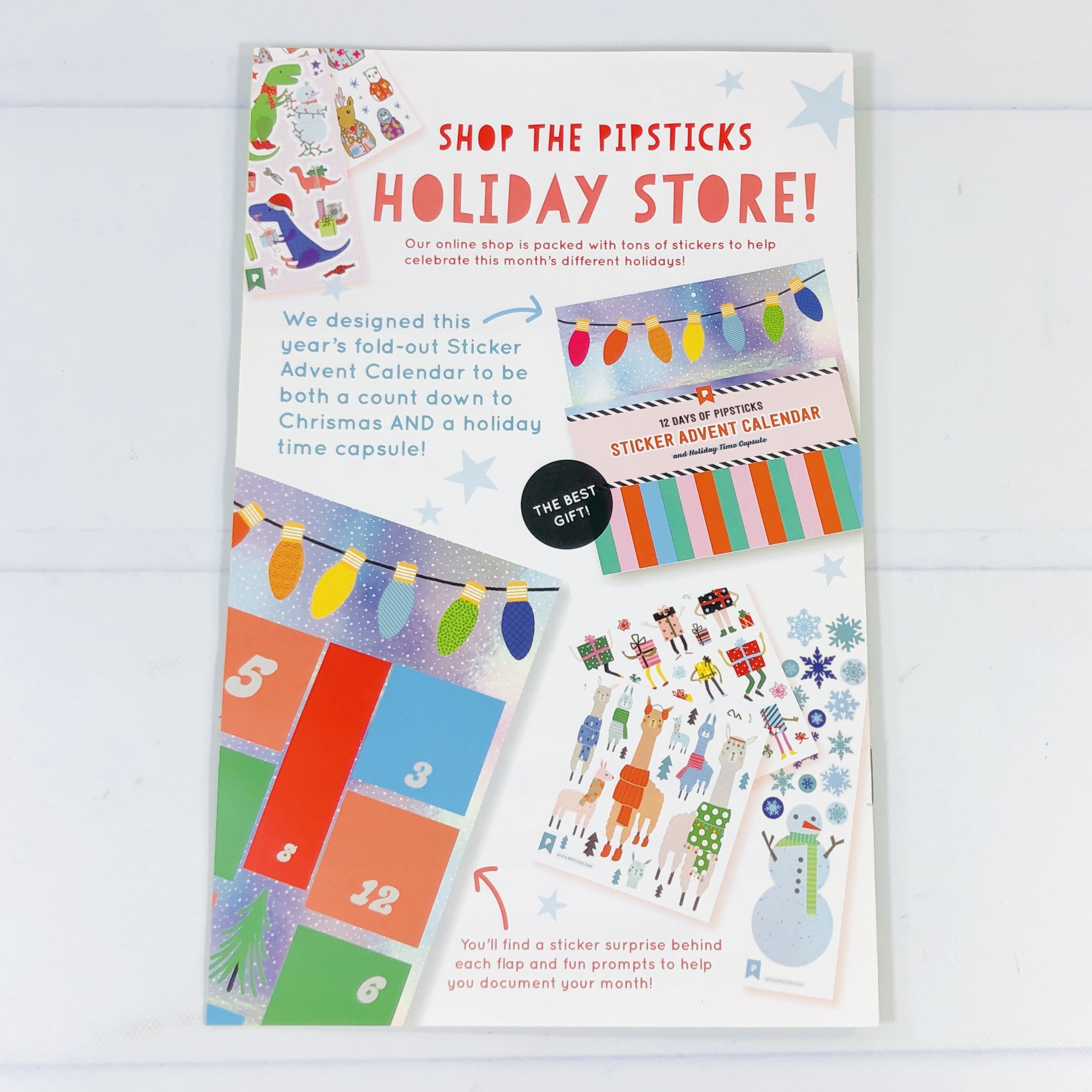 The back page mentioned that Pipsticks makes a great gift!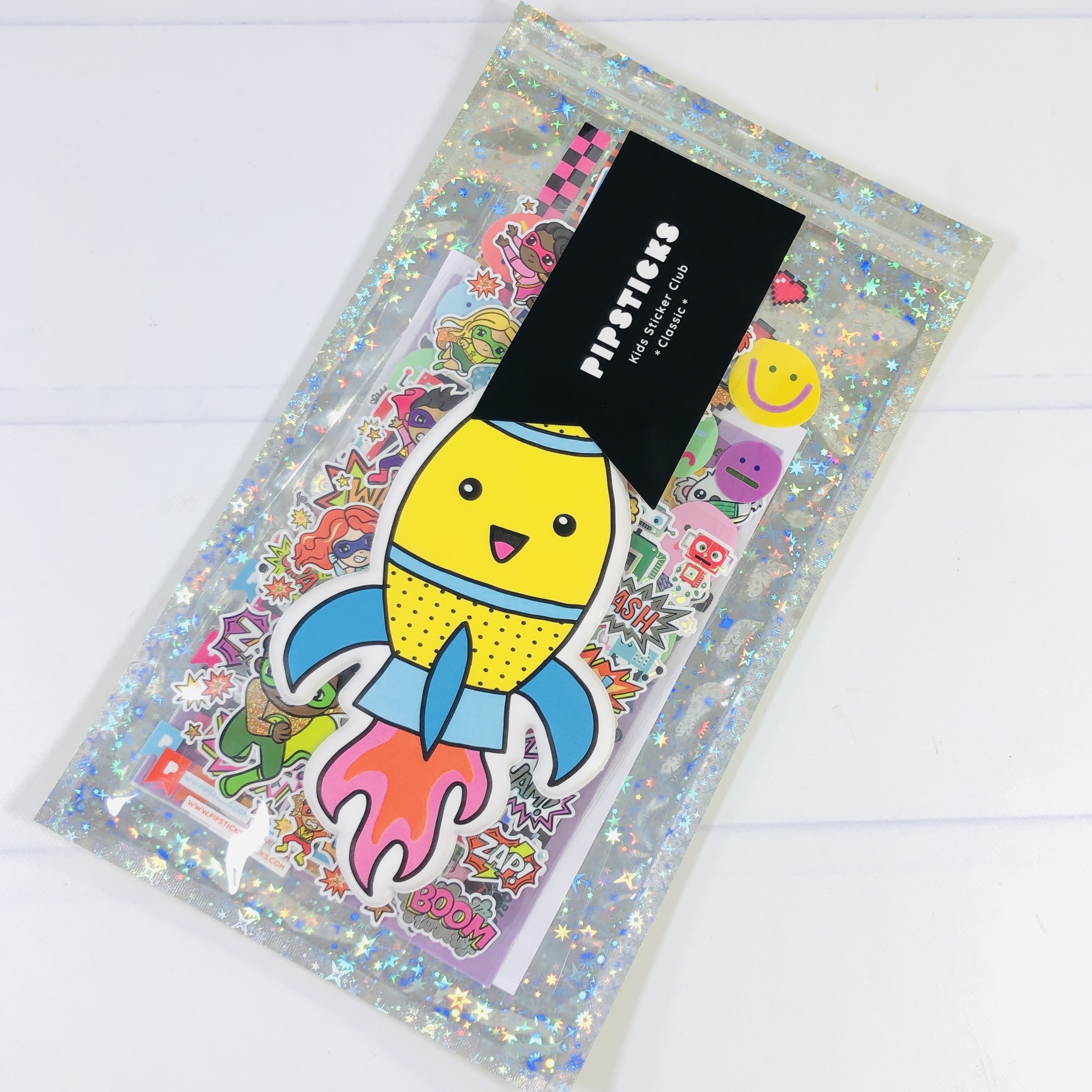 My stickers and goodies were tucked into this fabulous holographic zipper envelope. The back of this envelope is shimmery gold stars!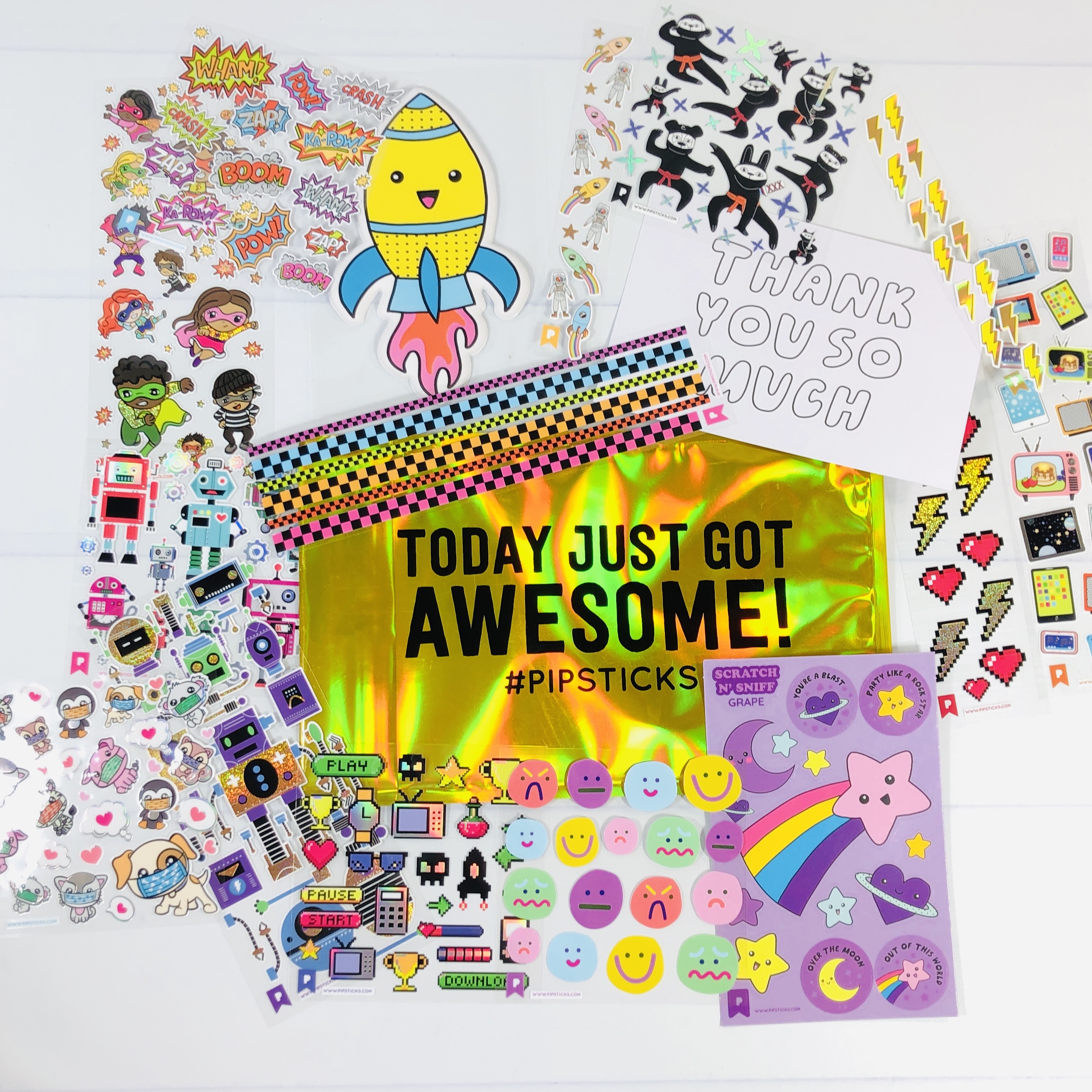 Everything in my box!
NOTE: You should be able to find the items in this month's pack in the Pipsticks online shop around mid month. They usually have previous packs available too.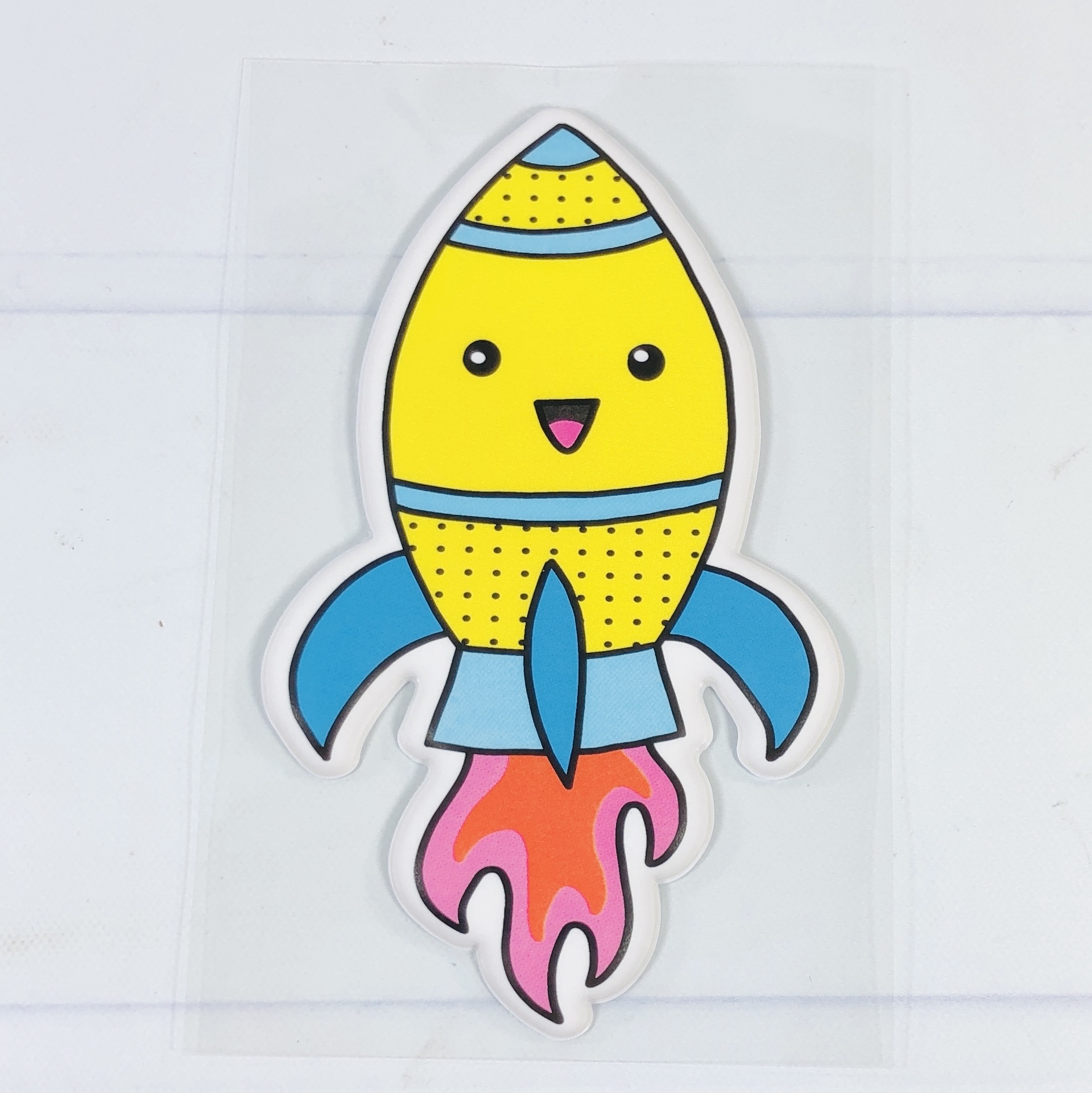 Big Puffy Rock-It Ship ($5.95) The puffy sticker of the month is a rocket ship! The sticker is about 3.5″ x 5.5″.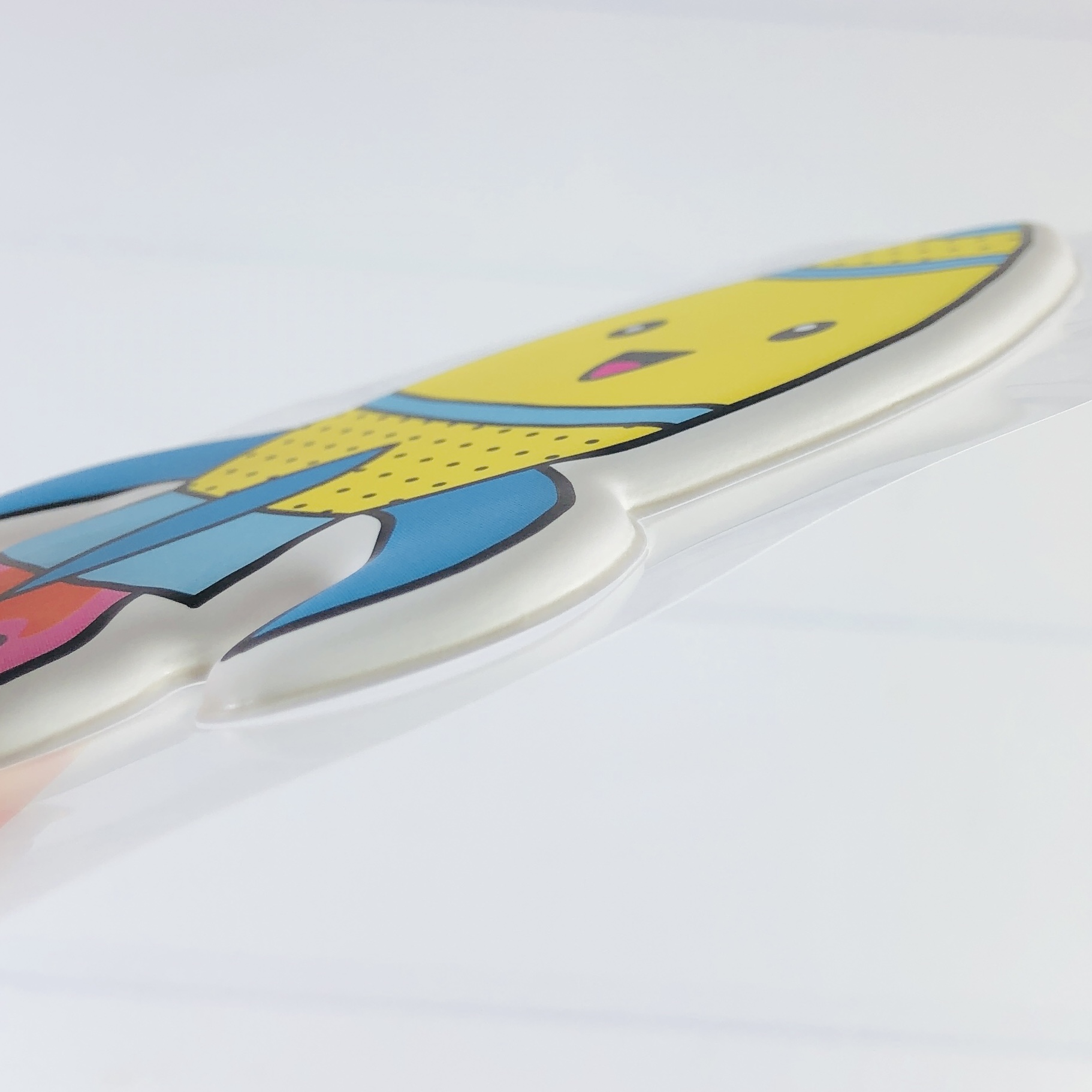 It's also really puffy!
Special Mask Force ($3.95) All of these kids look amazing in their masks and capes. PVC with gold glitter foil accents.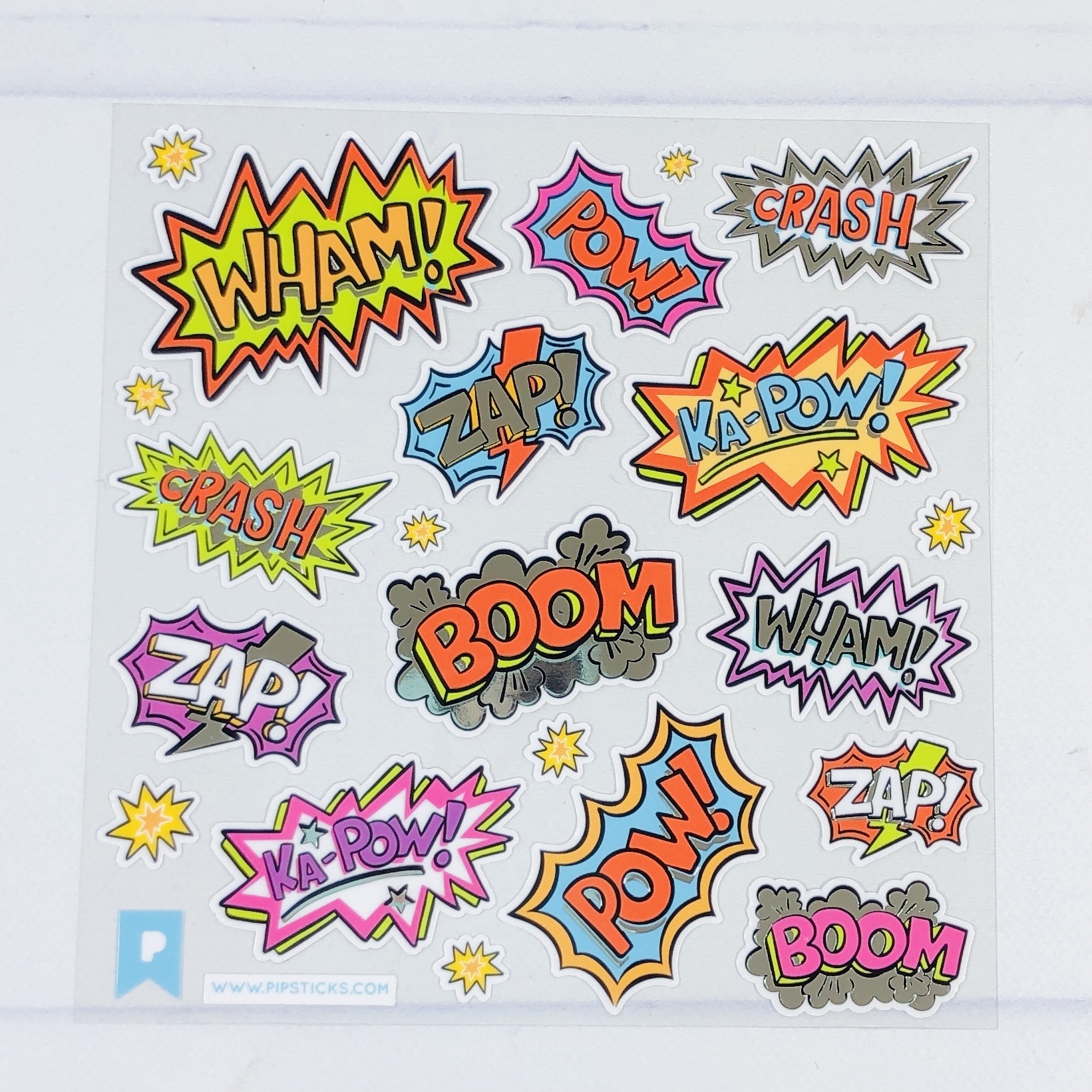 Comic Captions ($2.95) goes so well with the previous sheet, just place the words above the superheroes heads! PVC with silver foil accents.
Bots & Bolts ($2.95) Robots and cogs are on this sheet and I love the way the cogs change color depending on the light. PVC with holographic silver foil accents.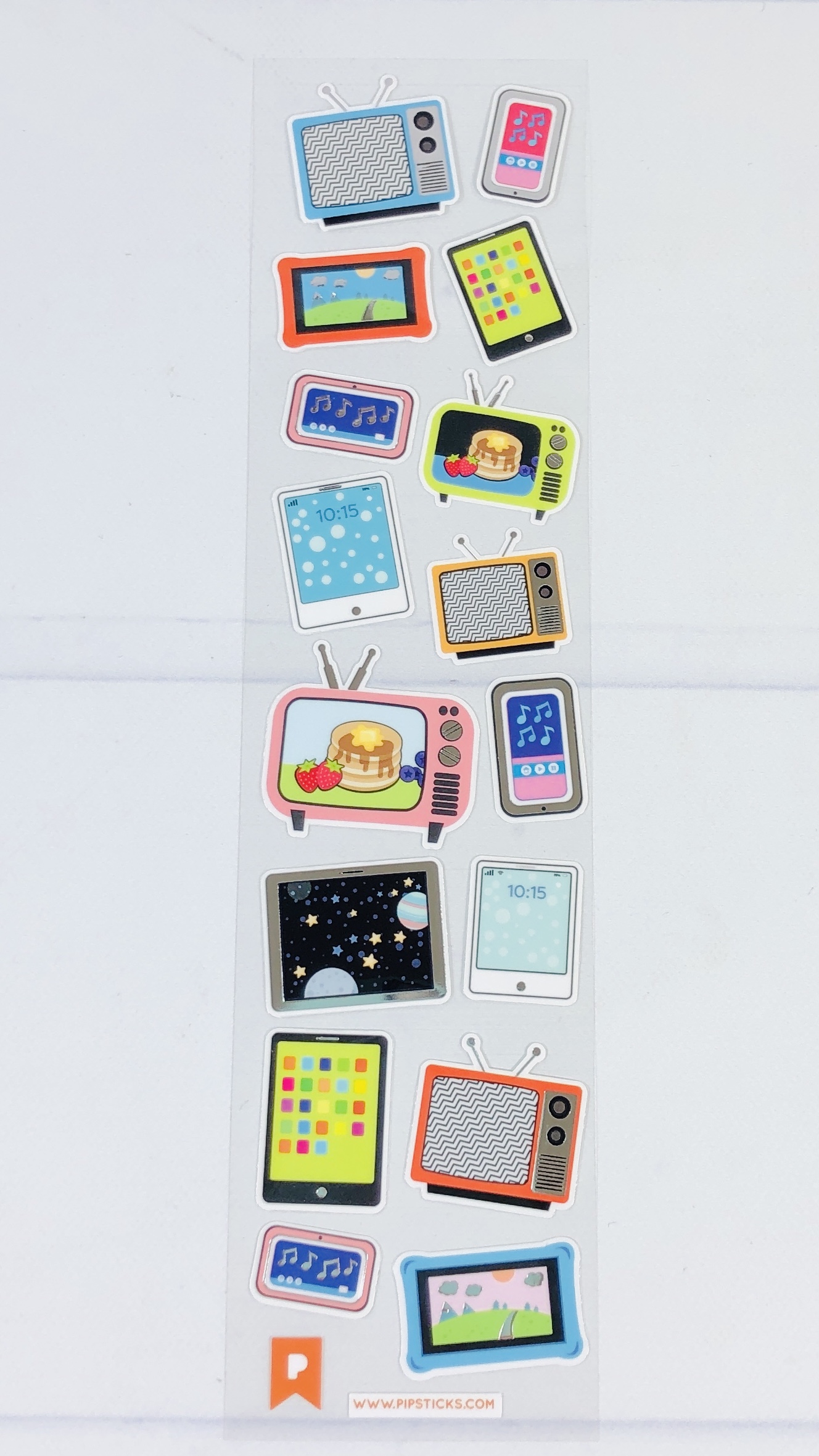 Screen Time ($2.95) All kinds of screens are represented here – TV, iPad, and cell phone! PVC with silver foil accents.
Lightening Bolt Minis ($1.95) I think these will be an alternative to an exclamation point in my planner. Wood-free paper with holographic gold foil accents.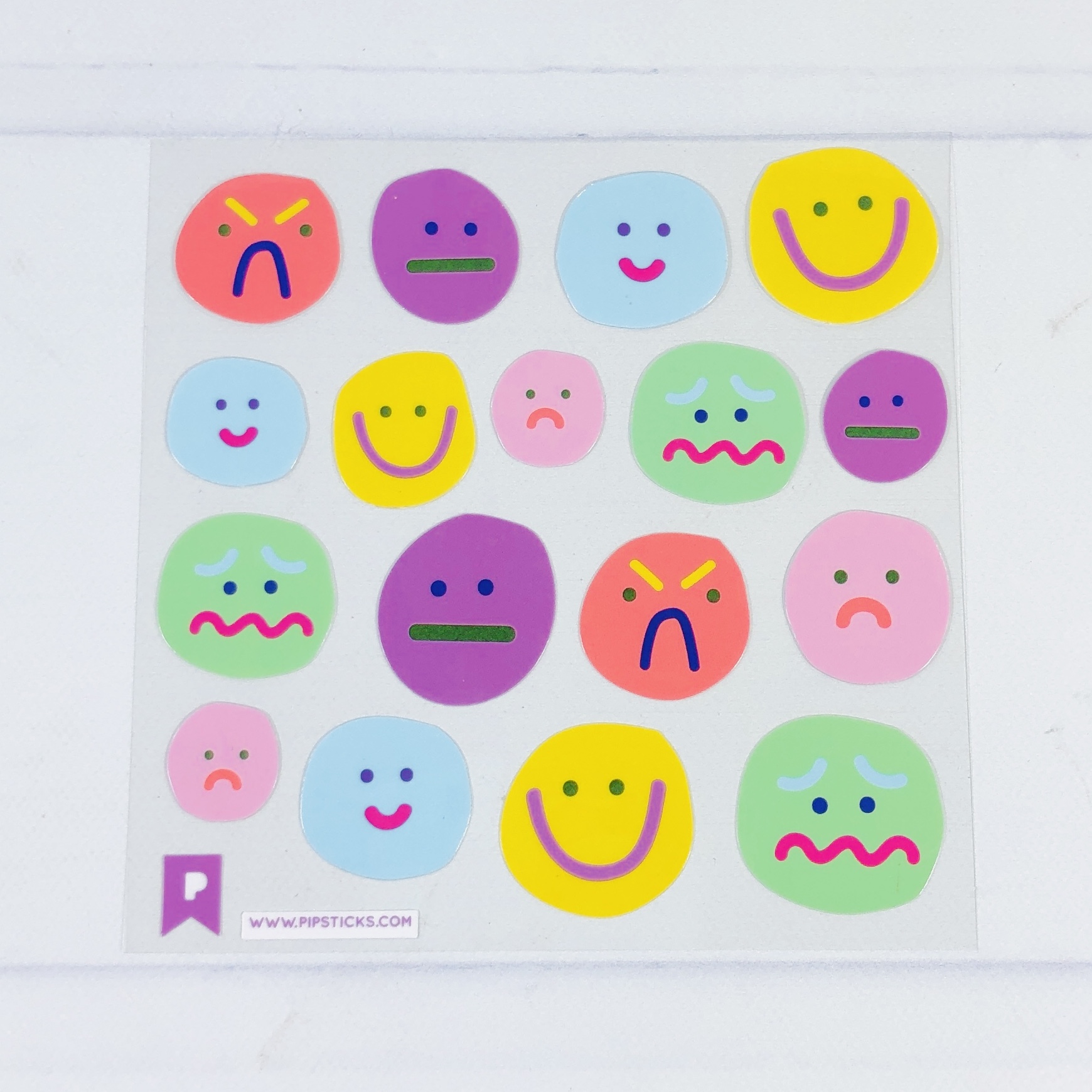 Face It ($2.95) These are good for teaching emotions to young kids. PVC with silver foil accents.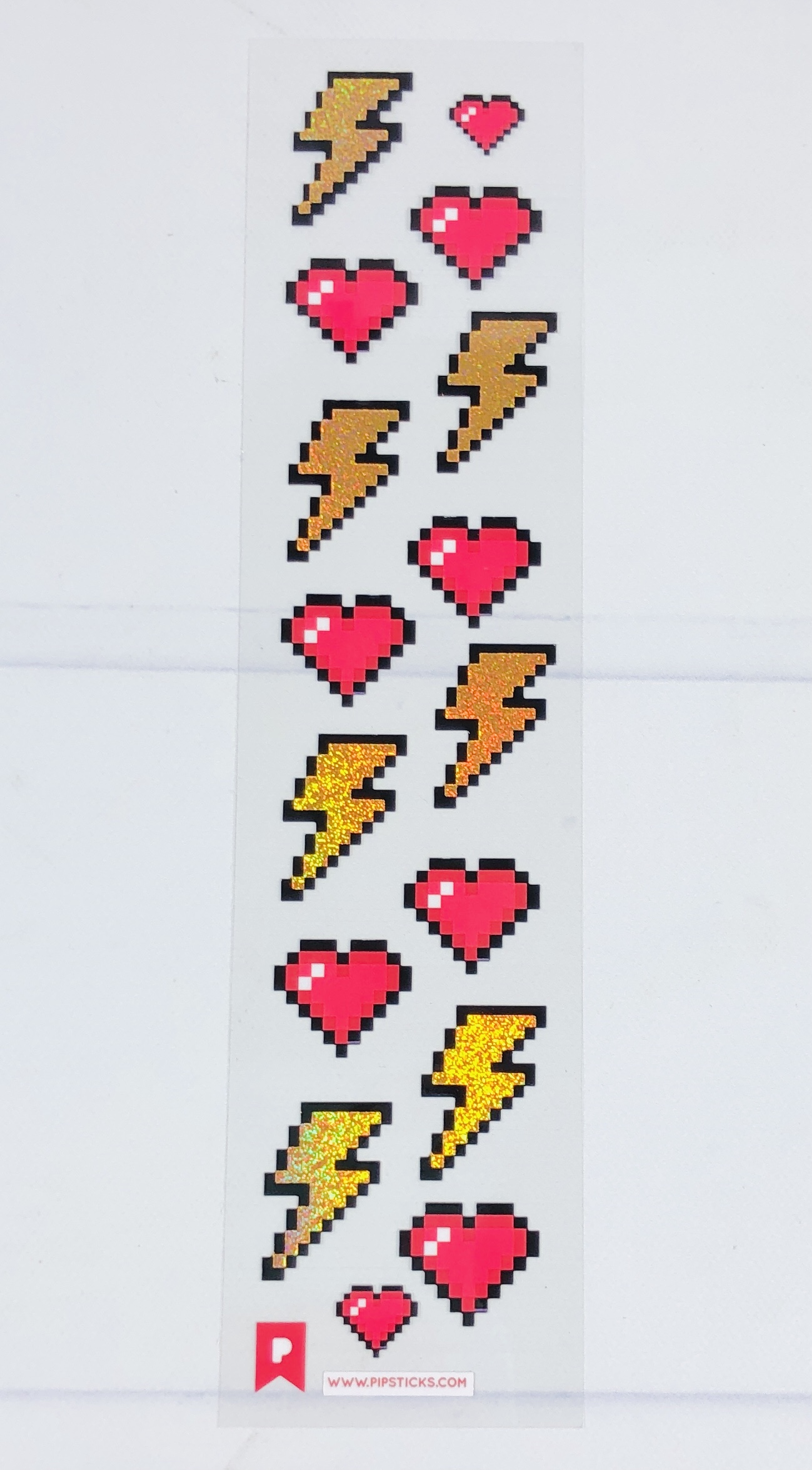 Bits of Love ($2.95) More lightening bolts, but also hearts. Reminds me of video game graphics. PVC with gold glitter foil accents.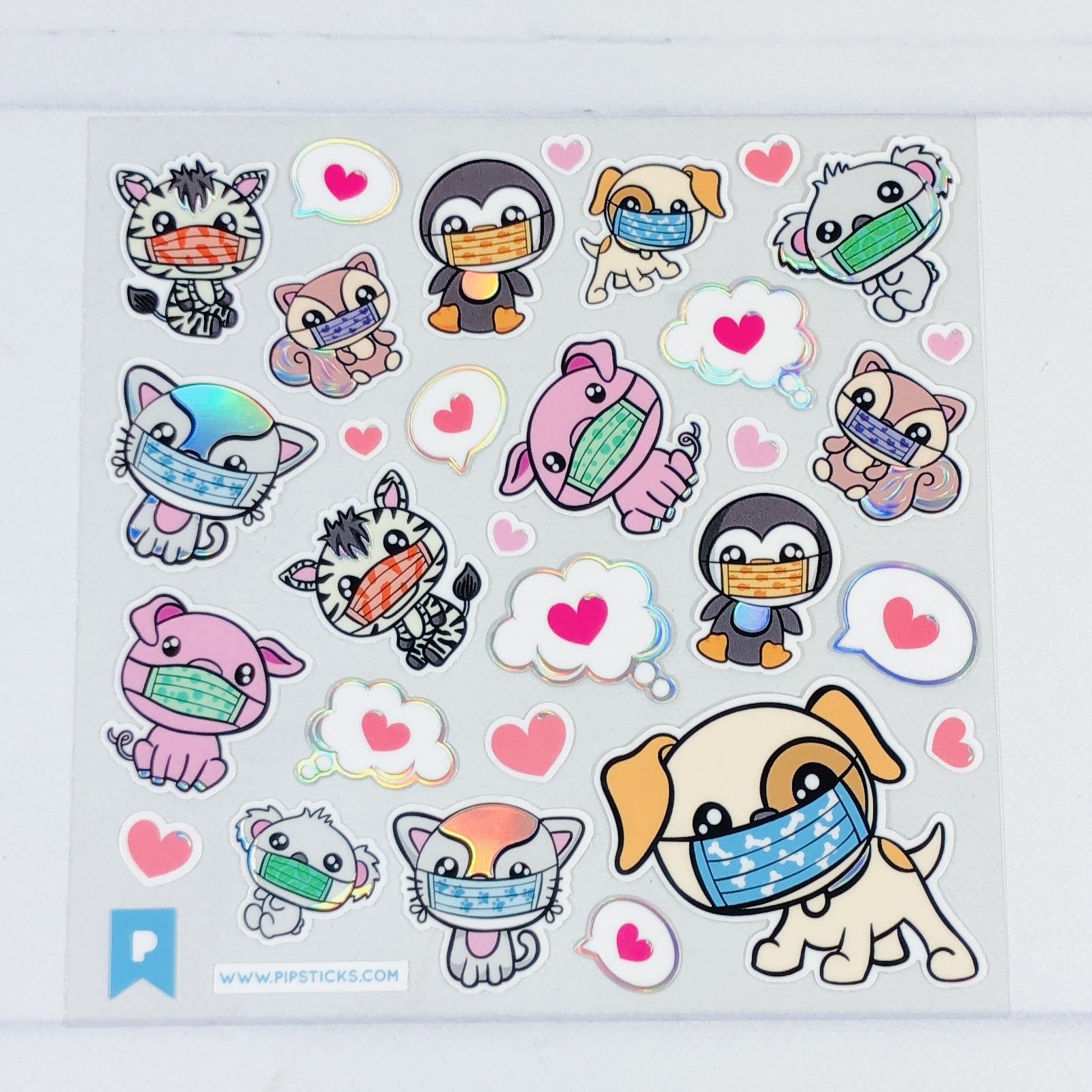 Caring Critters ($2.95) Oh my goodness, these sweet little animals have face masks on. Check out the mask designs – paw prints, bones, even zebra stripes! PVC with holographic silver foil accents.
Ninja Animals ($2.95) If a panda can do Kung Fu, then a cat (or mouse or racoon) can be a ninja! PVC with holographic silver foil accents.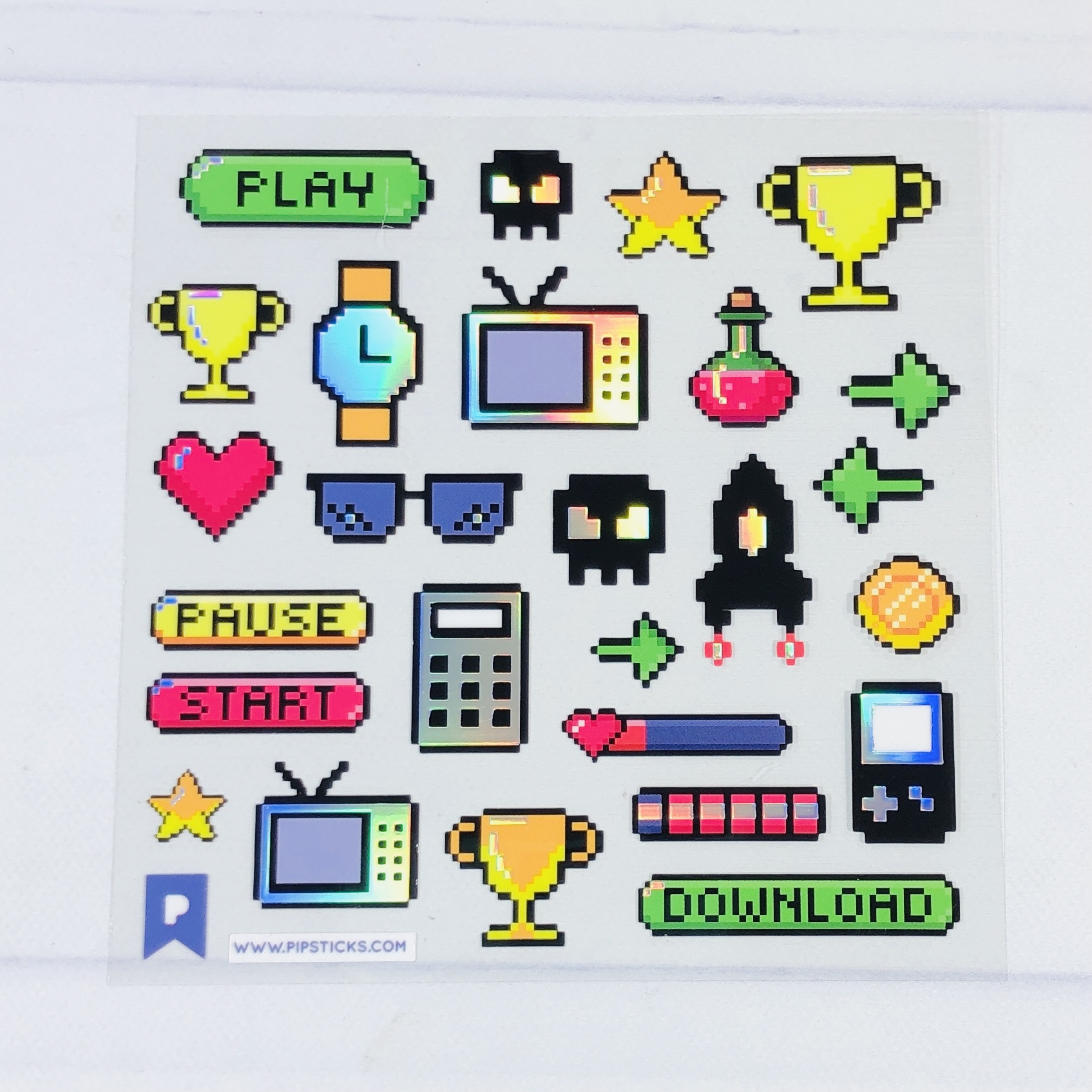 Lil' Bits ($2.95) has those video game graphics, and even a hand held device (flashback to a Gameboy). I think the name has to do with 8-bit games, right? PVC with holographic silver foil accents.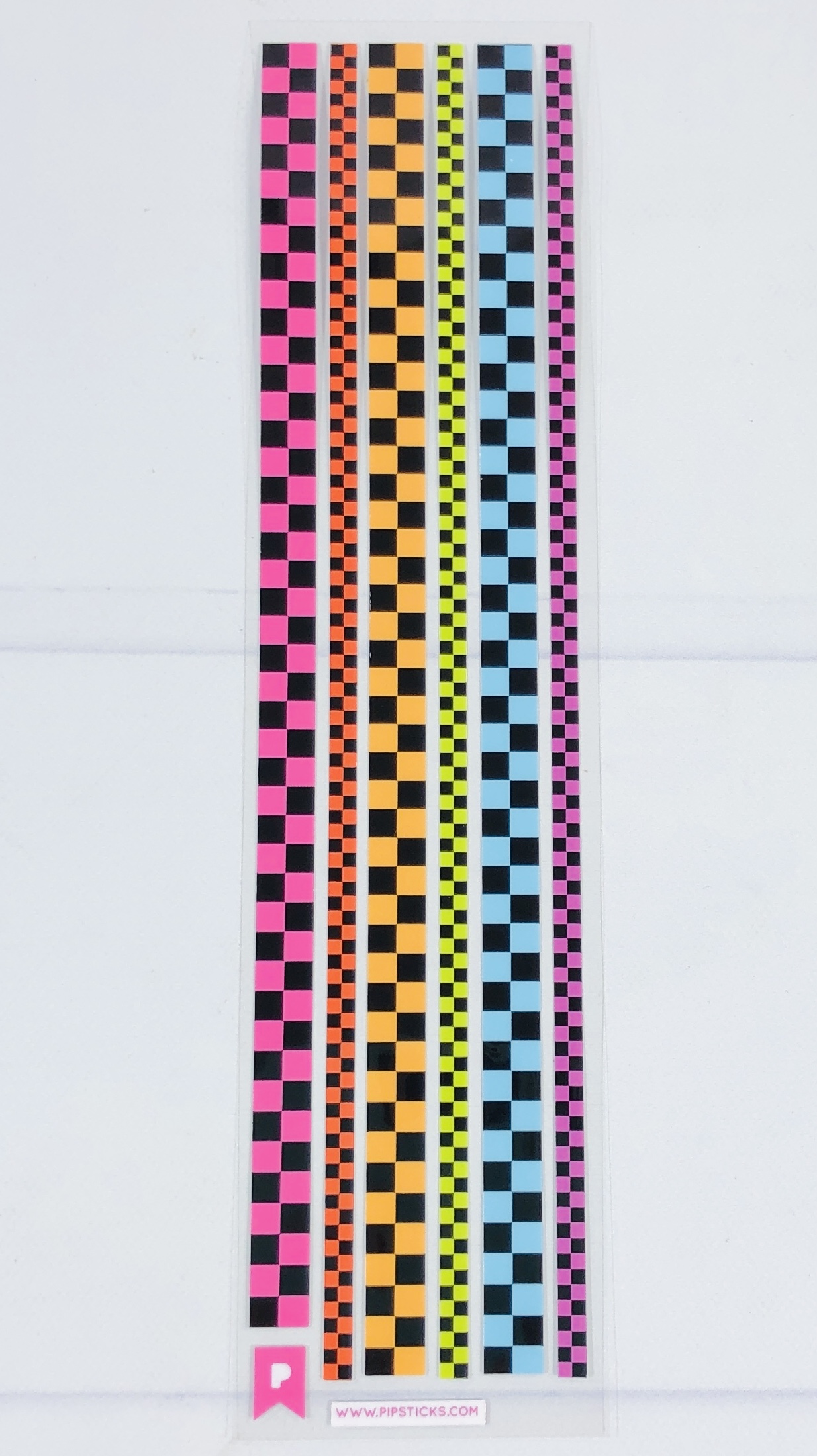 Check Please ($2.95) reminds me of classic Vans sneakers. I wore them way back in the day and my youngest still wears them. PVC with silver foil accents.
Spacewalk Minis ($1.95) Fly me to the moon in a pastel colored rocket. Sweet! PVC with gold glitter accents.
Build A Robot ($3.95) I love DIY stickers like this, just mix and match to get the perfect robot. PVC with gold glitter foil accents.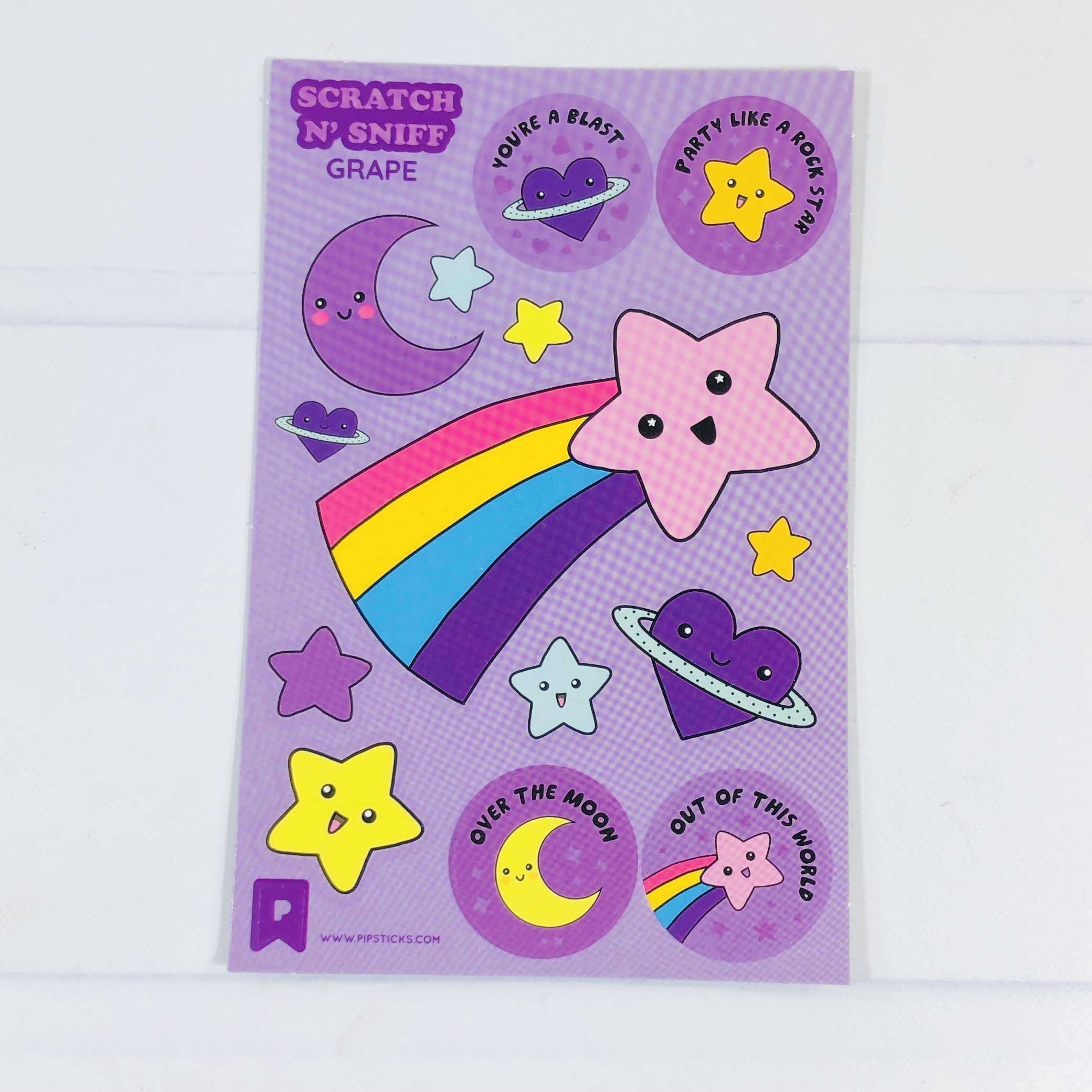 Over The Moon Scratch 'n Sniff ($3.95) My favorite flavor of Kool Aid and Gatorade is grape, and this smells just like those drinks. I love the rainbow star in the middle, so adorable!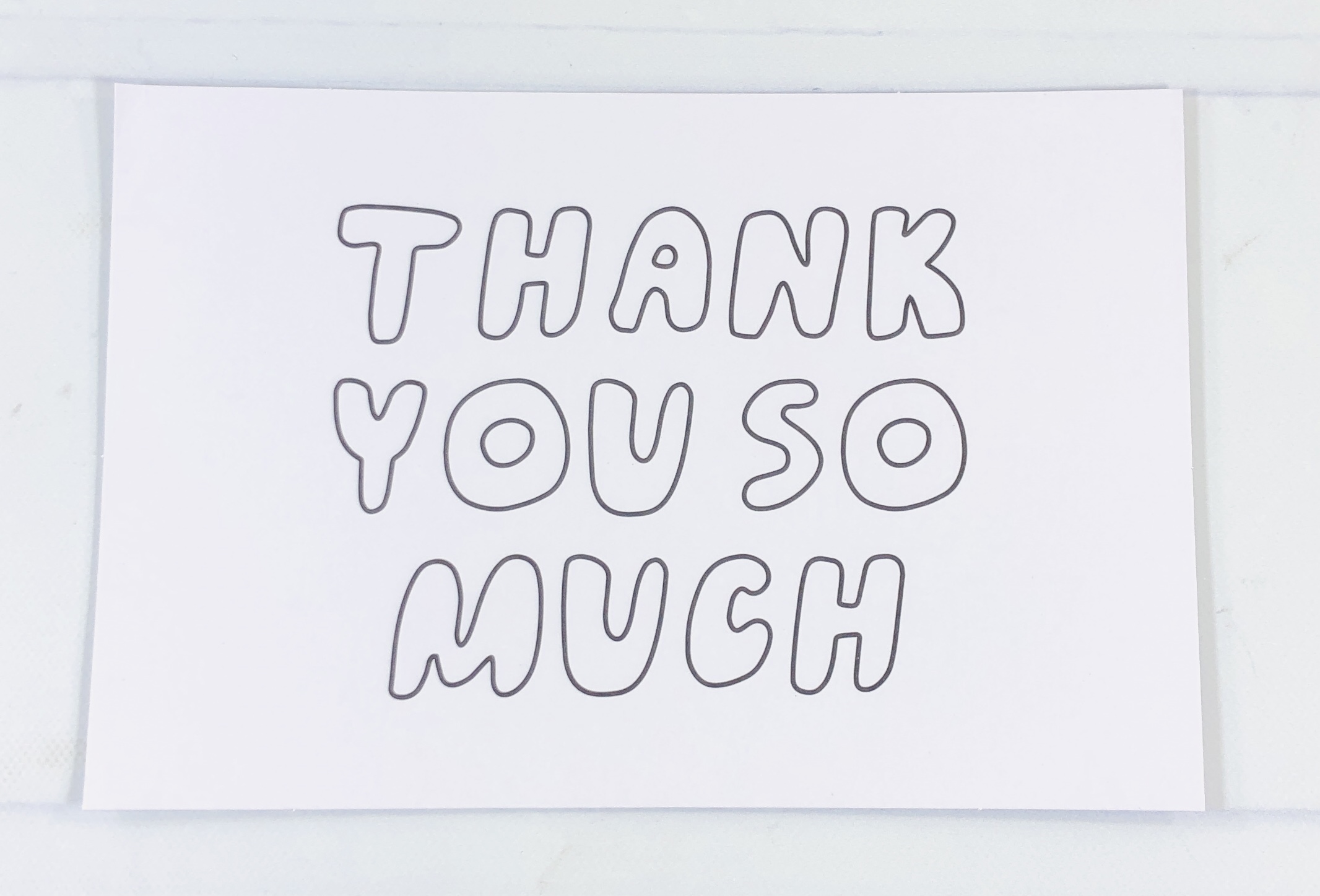 Color In Thank You Postcard (Buy a set of 12 for $9.95) Here is another DIY, but in this case, you get to color in your thanks. You can also have a child enter it into the coloring contest mentioned in Little Pippy.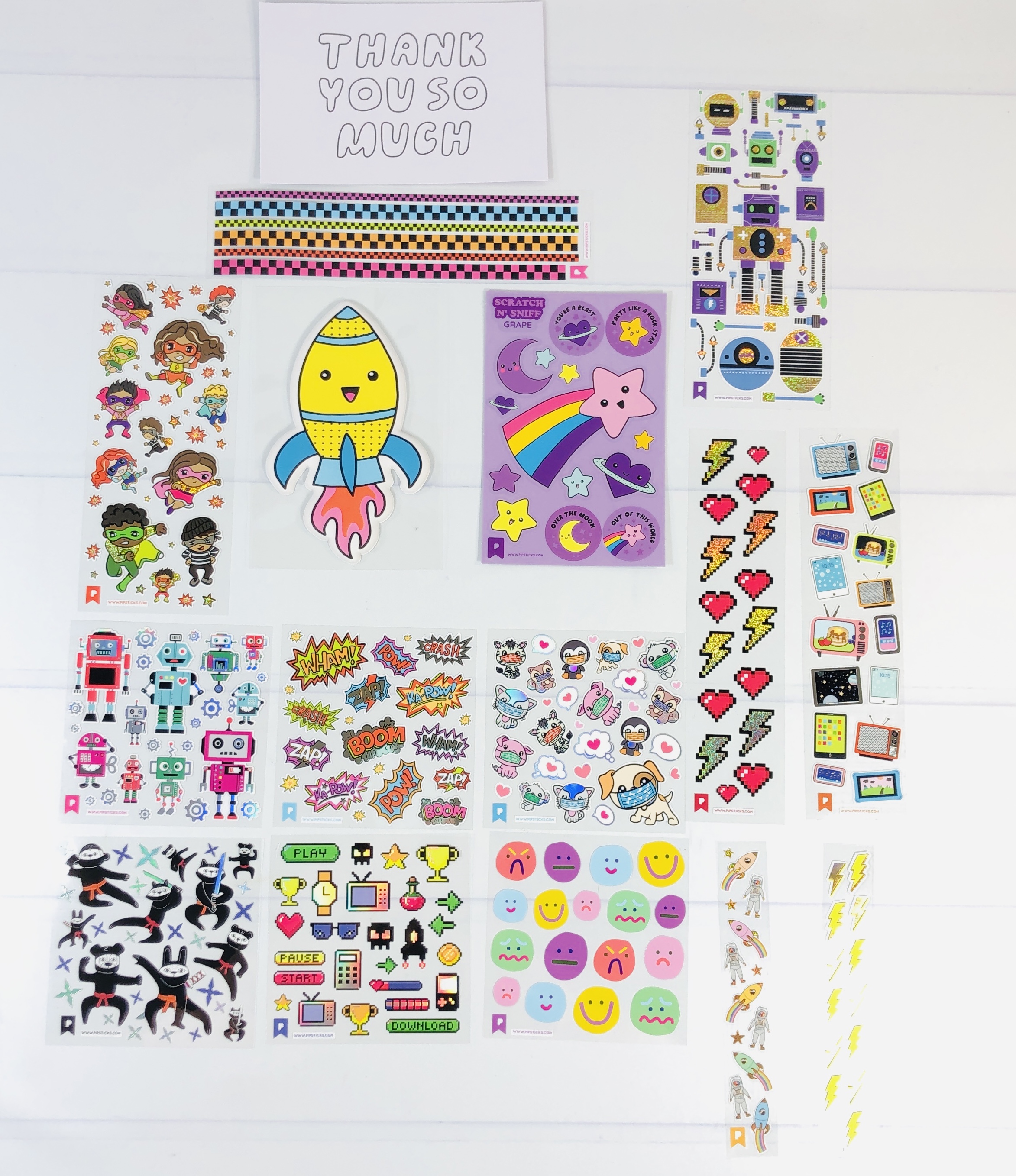 I thought the November Pipsticks Kid Club stickers were out of this world! They had so many sweet designs, like ninja animals and superhero kids. As always they were so colorful and unique and I love sharing them with my daughter. Younger kids can decorate cards or plain paper and older kids (yes, adults too!) can use them on snail mail, planners, or water bottles. Over on the Pipsticks Facebook page I saw that some parents glue magnets to the big puffy stickers and let their kids decorate the fridge but make sure the kids are old enough not to eat the magnet if it falls off.
Are you getting any of Pipstick's subscriptions?