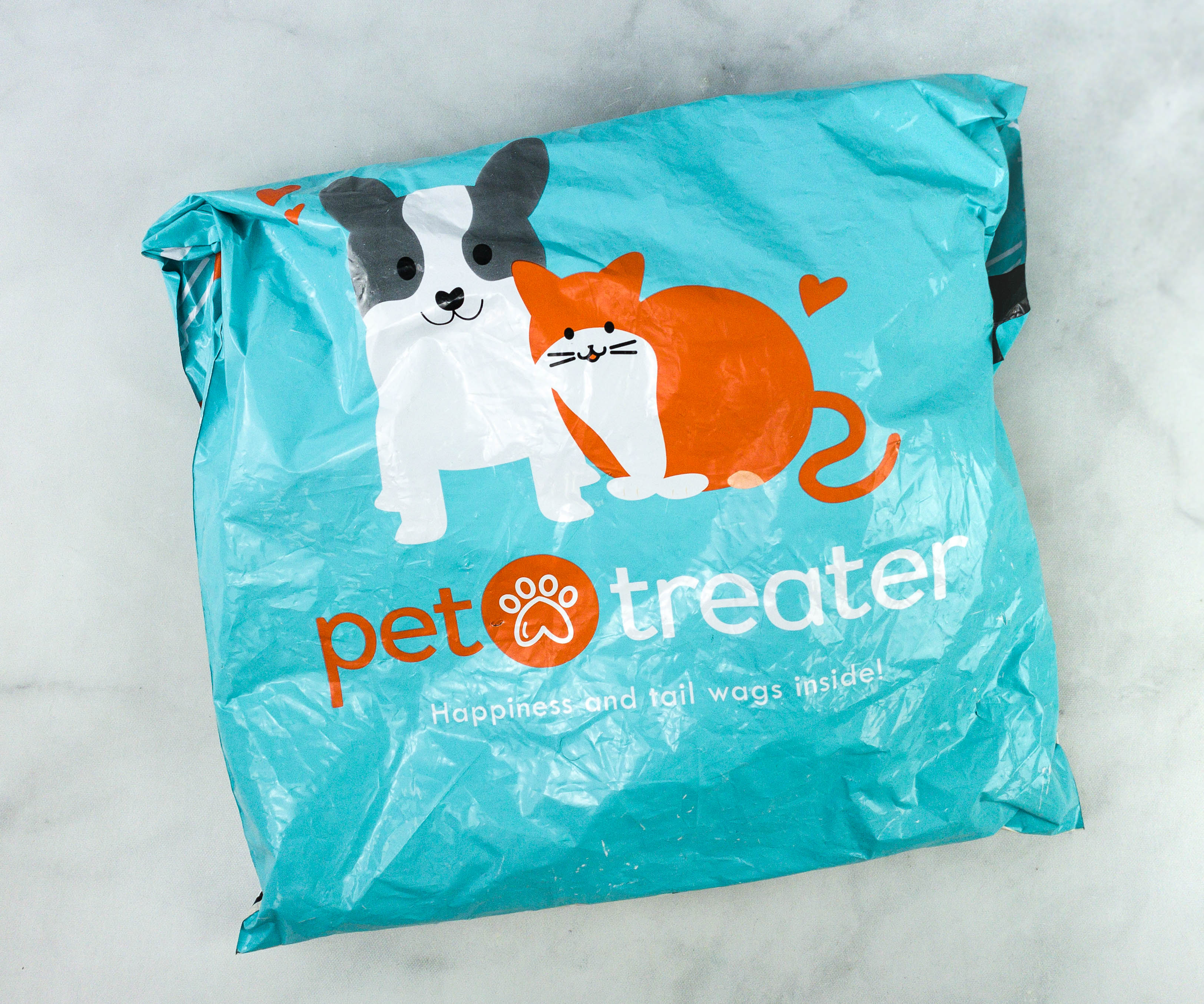 Pet Treater Dog Pack is a monthly dog subscription! Every month you receive at least one bag of treats made in the USA or Canada along with one toy each month for $15 and free shipping. Small, medium, and large dog options are available. Subscribers have access to secret deals and add-ons. It's formerly known as Mini Monthly Mystery Box for Dogs and Pet Treater Dog Box Mini. Pet Treater Dog Pack is a smaller version of Pet Treater's Deluxe Dog Pack.
DEAL: Get 10% off your first month with coupon code DOGPACK10.
Holiday deal! Get 55% off your first box on any subscription, including gifts! Use this link to subscribe and use coupon code HOLIDAYHELLOSUB55 at checkout. Does not work on Try It Out NOW options. Ends 1/5!
The items arrive in a pouch instead of a box. The package this month has no extra packaging and all the items arrived in perfect condition.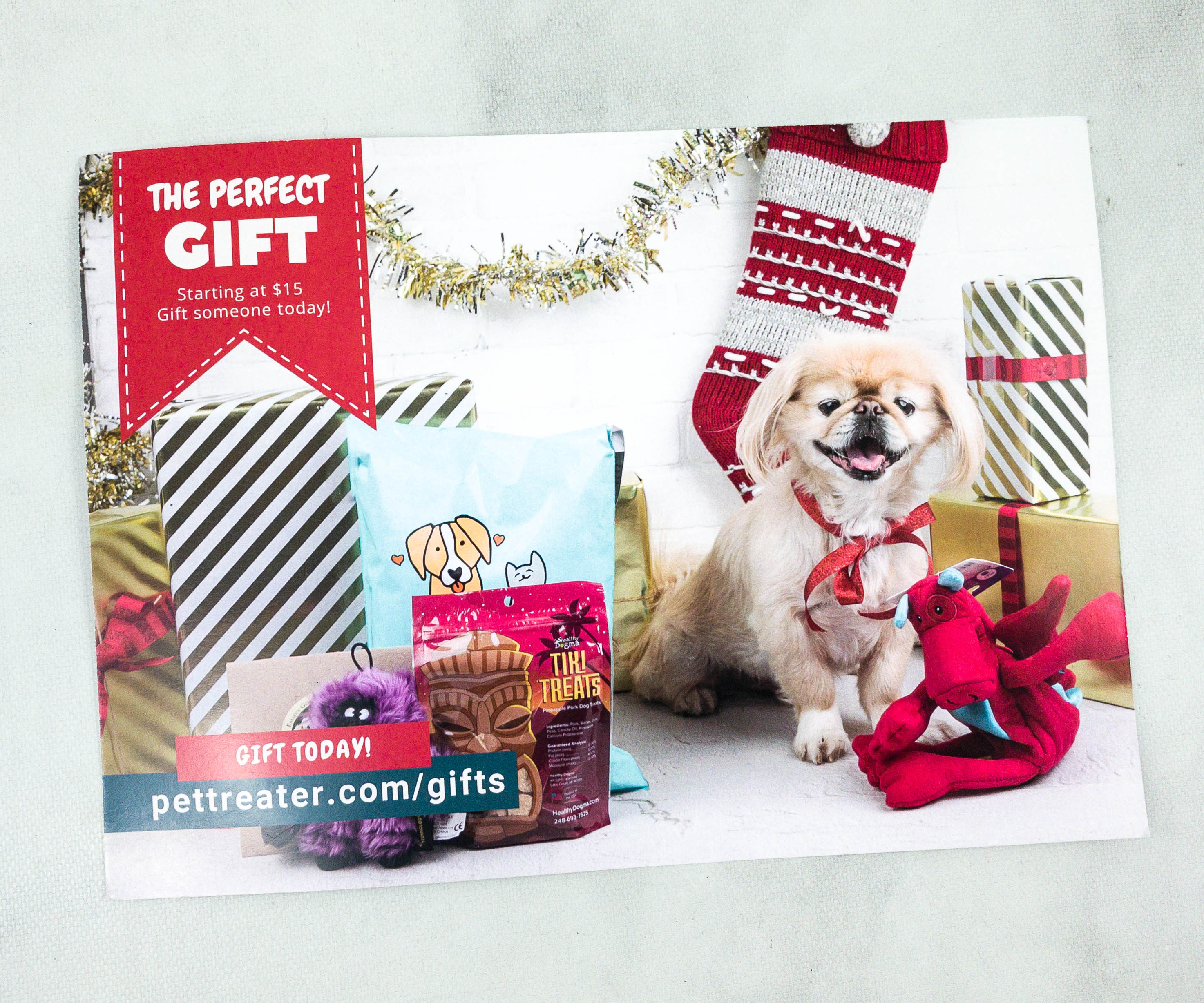 It includes a promotional card from Pet Treater.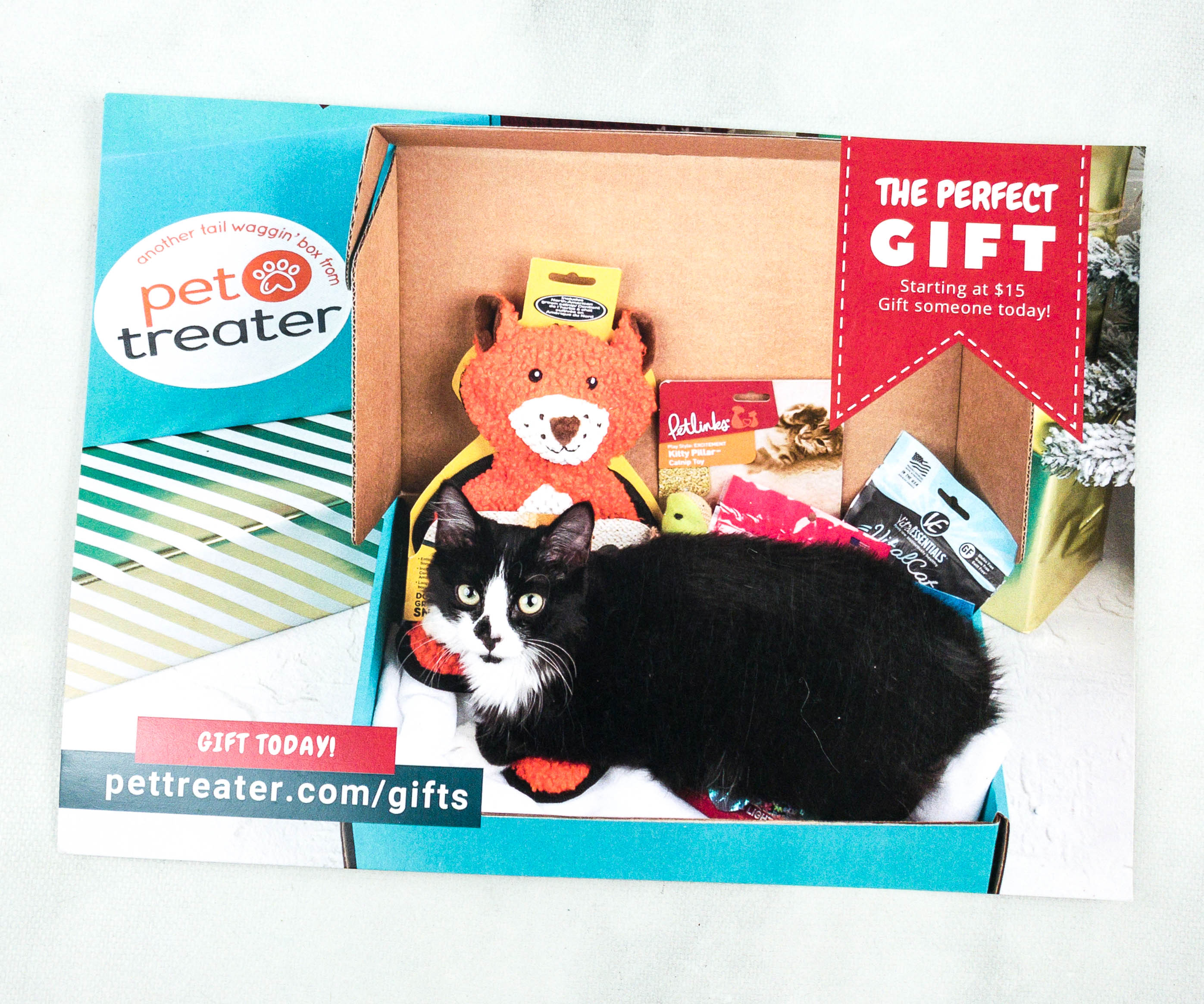 There's a Pet Treater subscription for cats as well!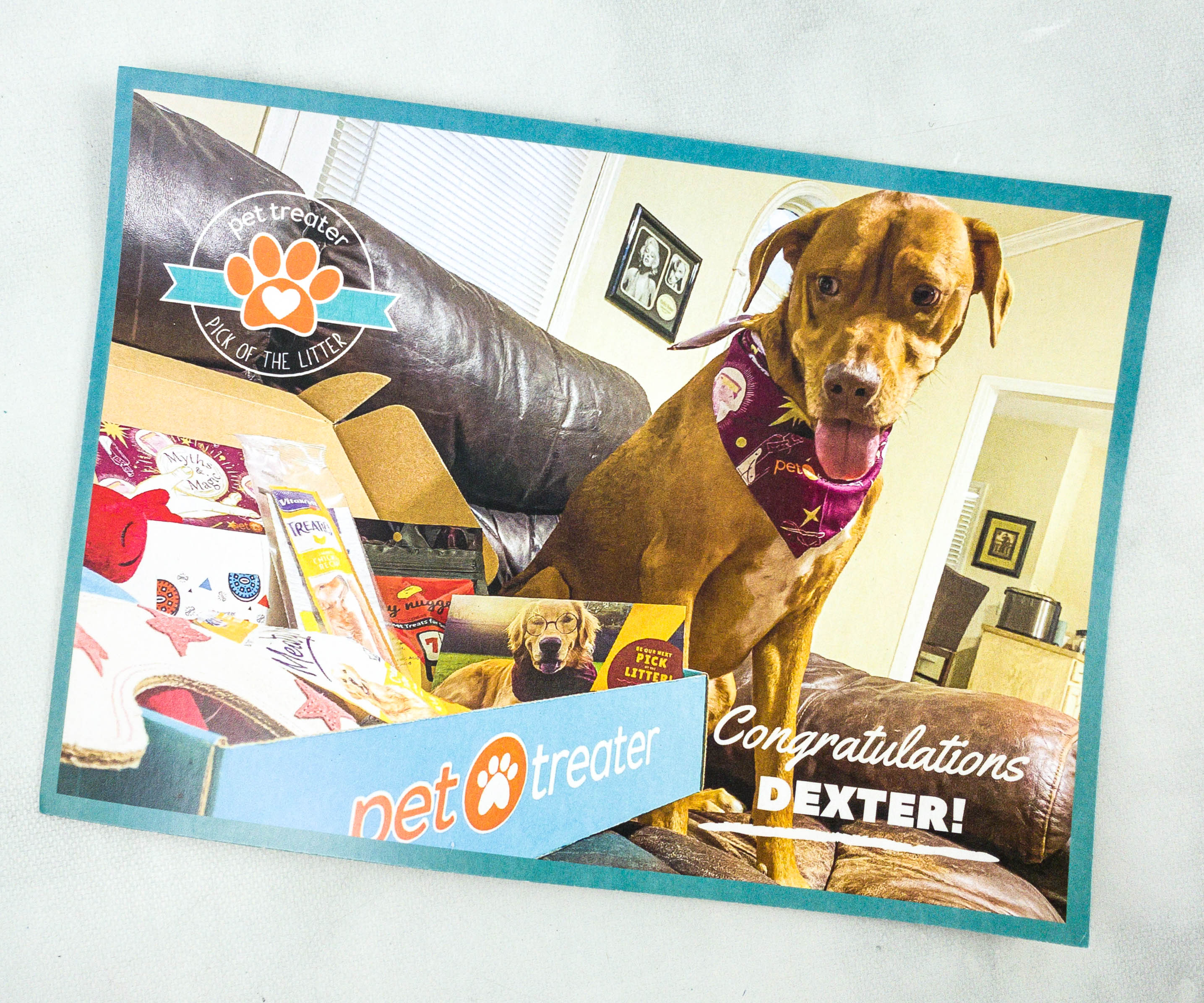 There's also a card that features this month's Pick of the Litter, Dexter!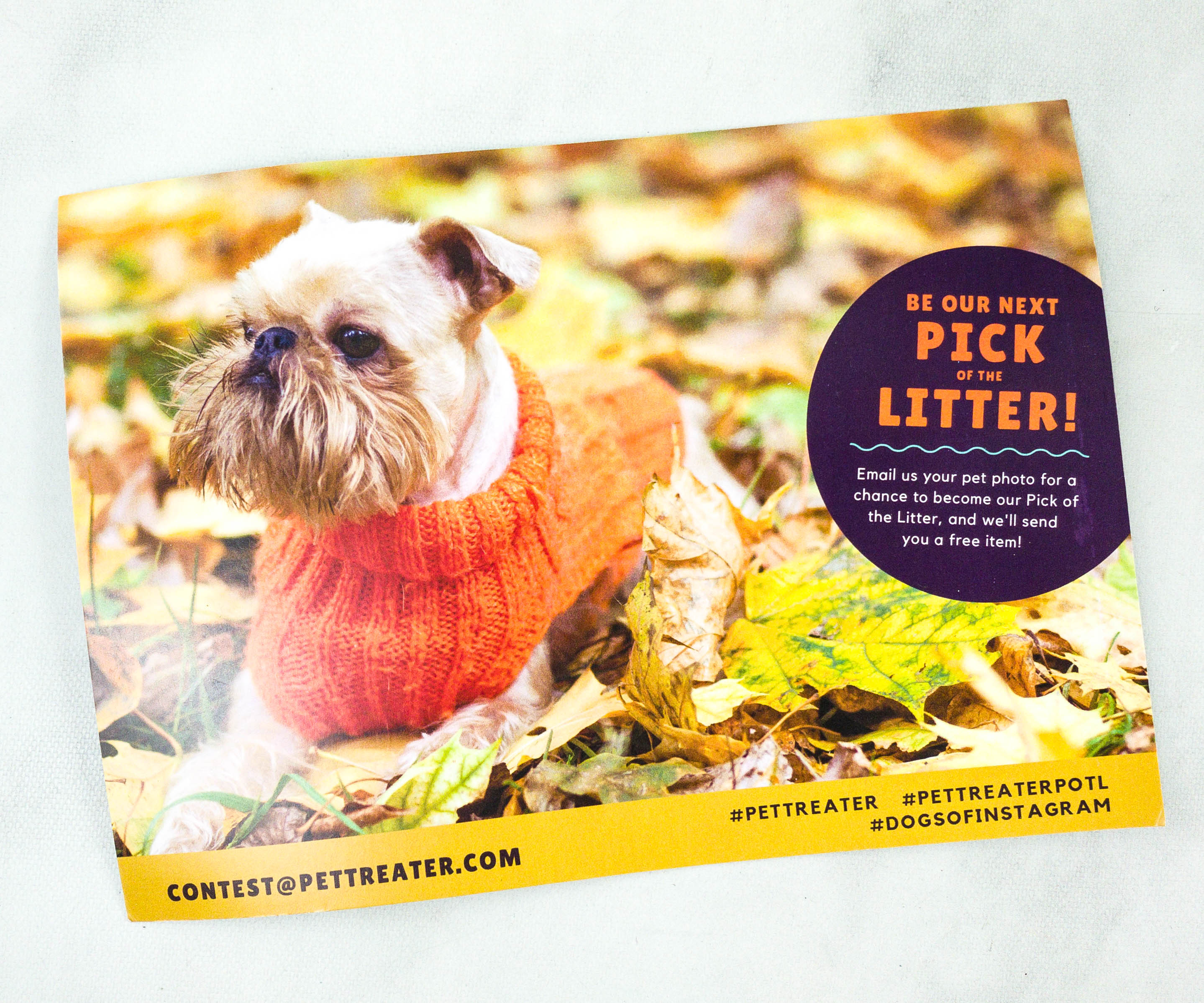 You can share the photos of your dog enjoying their favorite Pet Treater goodies and get a chance to be featured on the next month's Pick of the Litter card.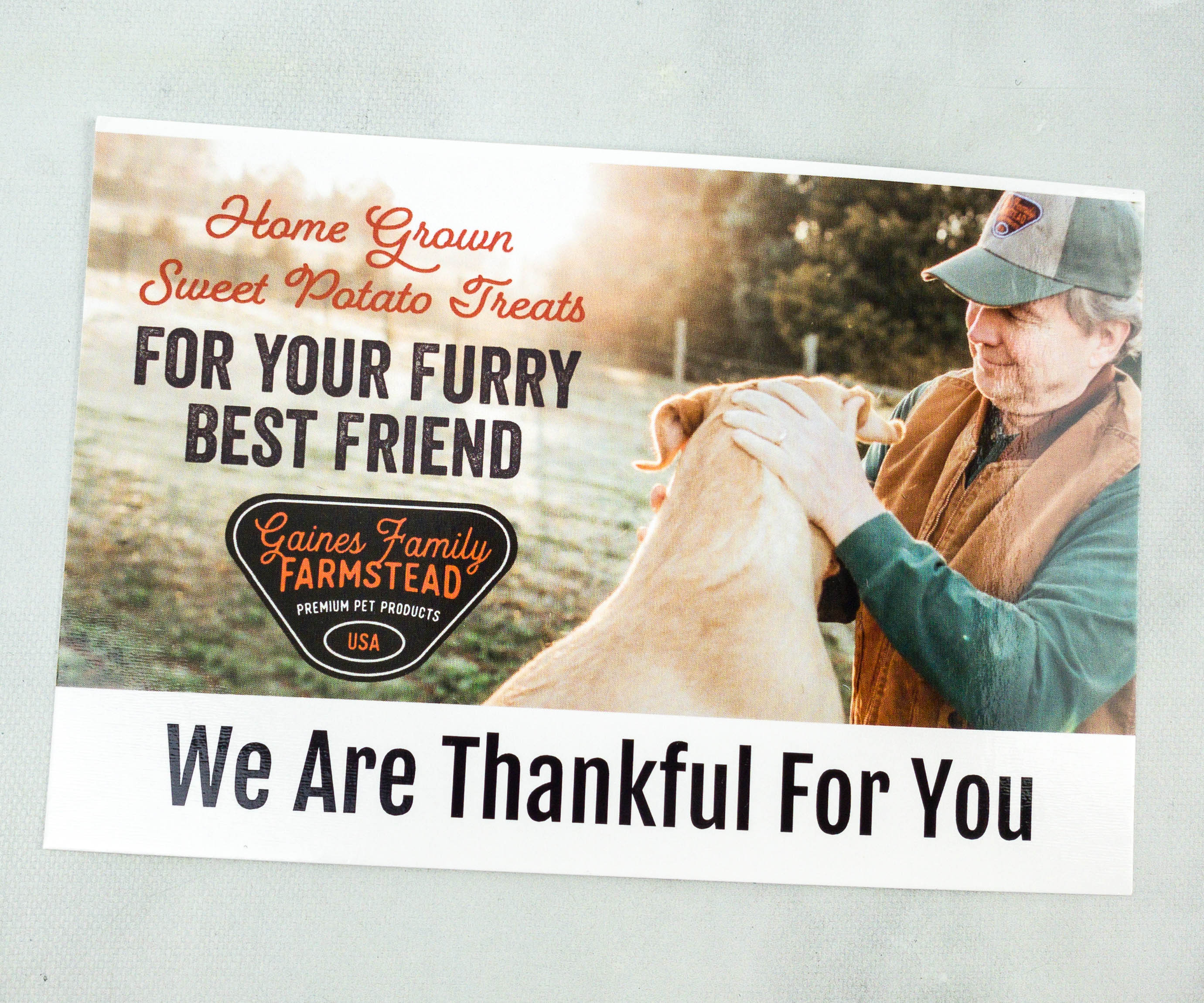 Another promotional card is from Gaines Family Farmstead.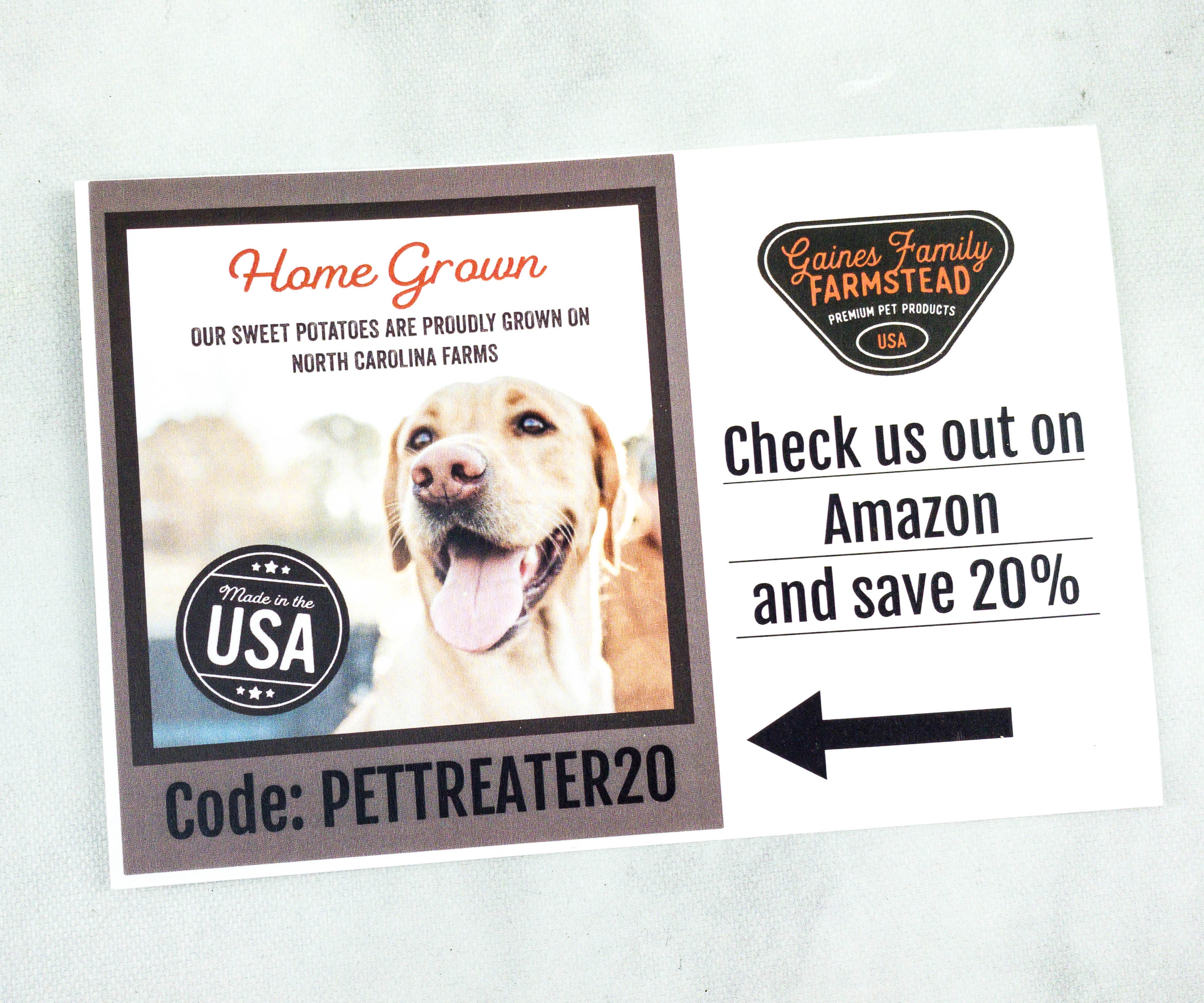 At the back, there's a 20% off coupon code you can use on your next Gaines Family Farmstead purchase.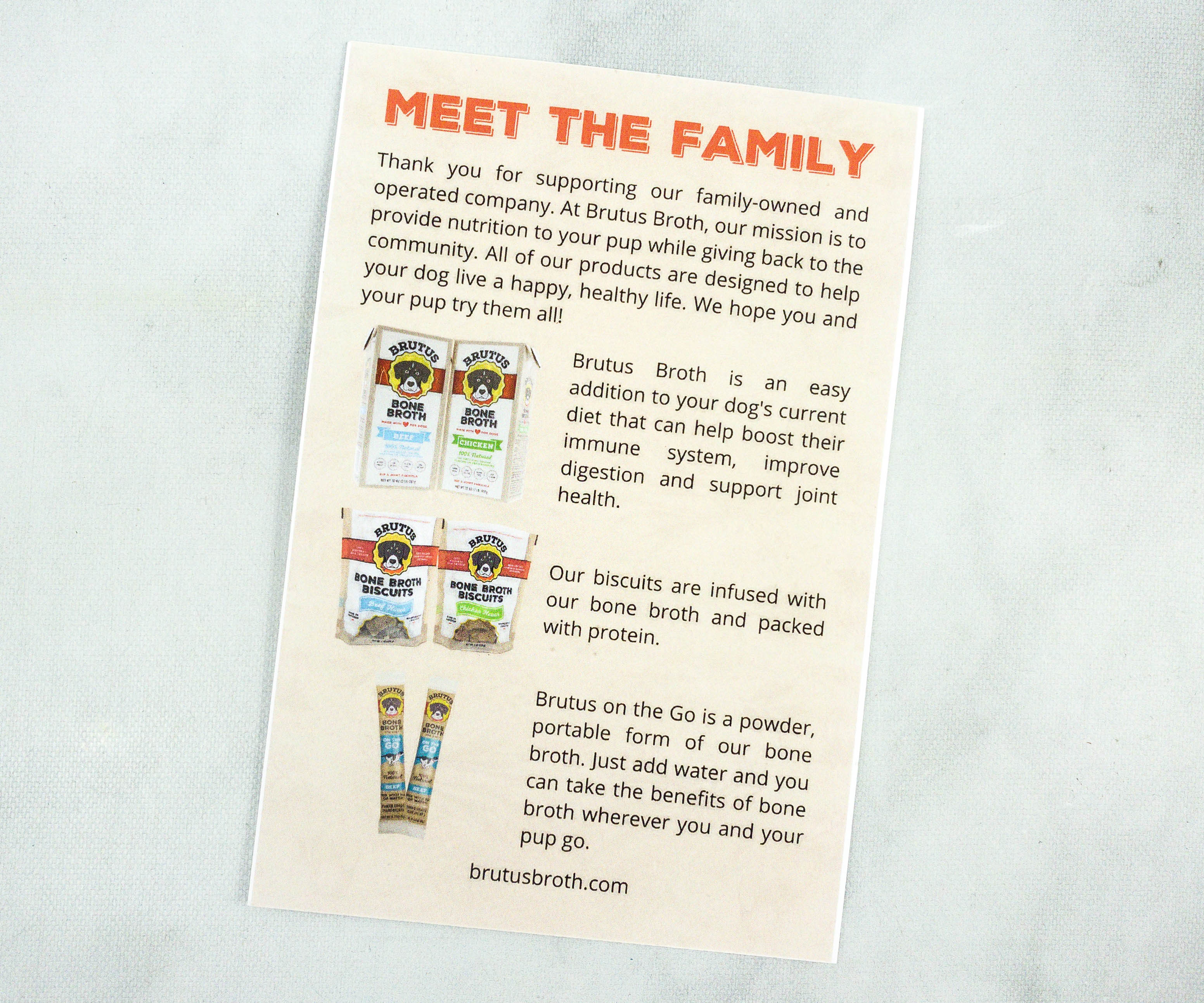 This card features the three different types of Brutus products: the Brutus broth, biscuits, and powder!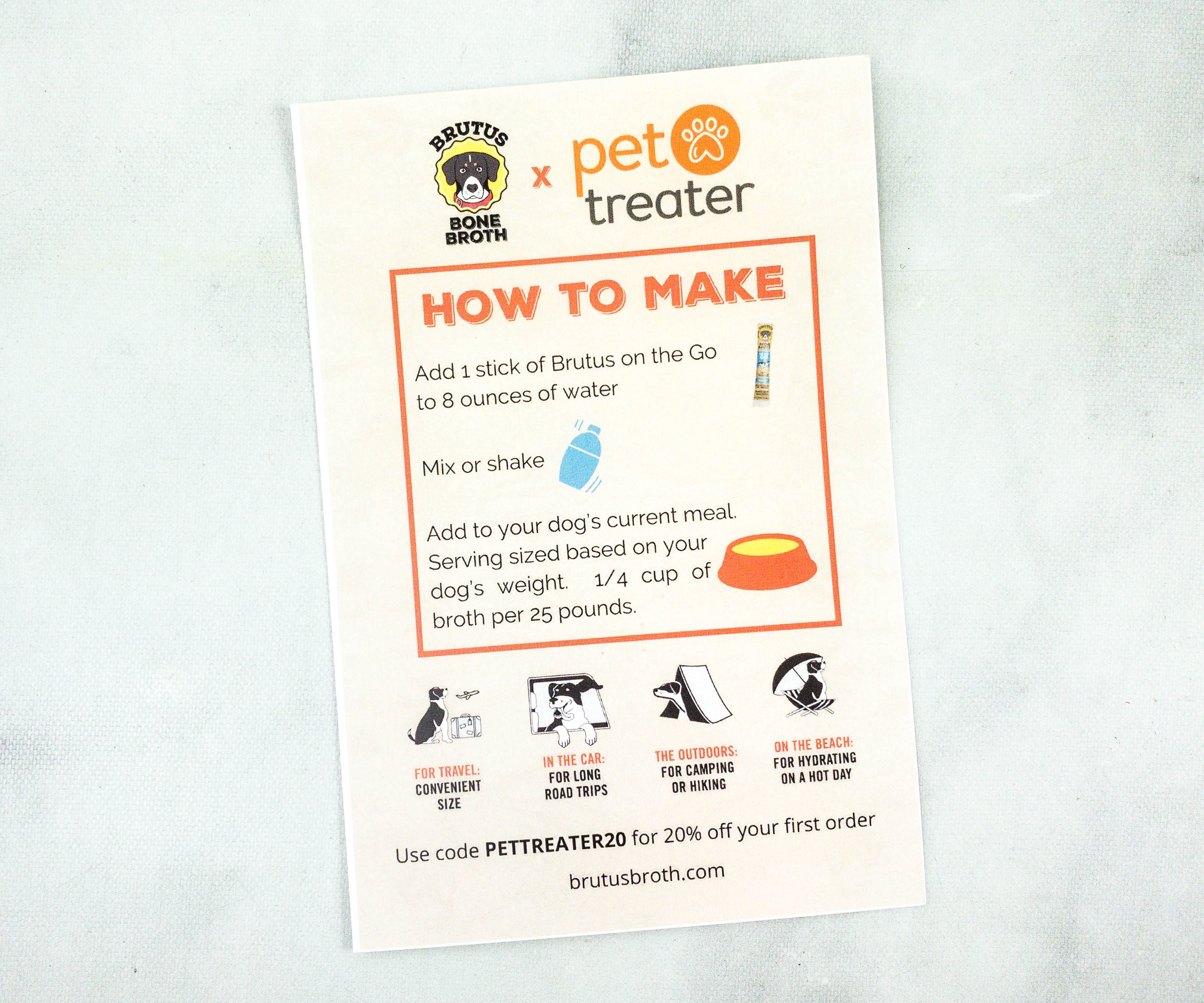 The other side of the card contains detailed instructions on how to make your own version of Brutus' Bone Broth, plus a 20% coupon code you can use when purchasing on Brutus Broth's website.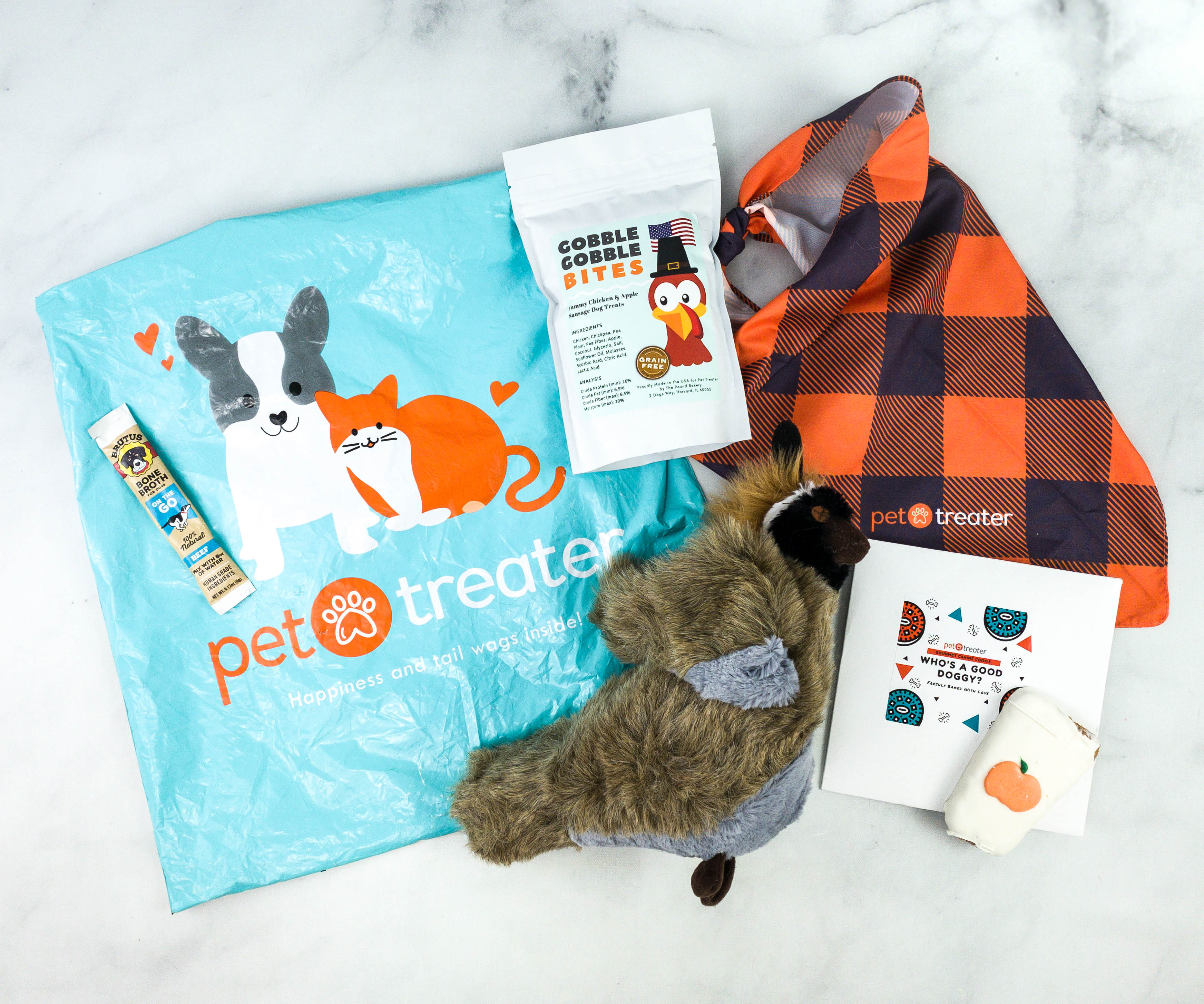 Everything in my November 2020 box!
Bandana. This month's pack includes a classic bandana that features an orange and black checkered design!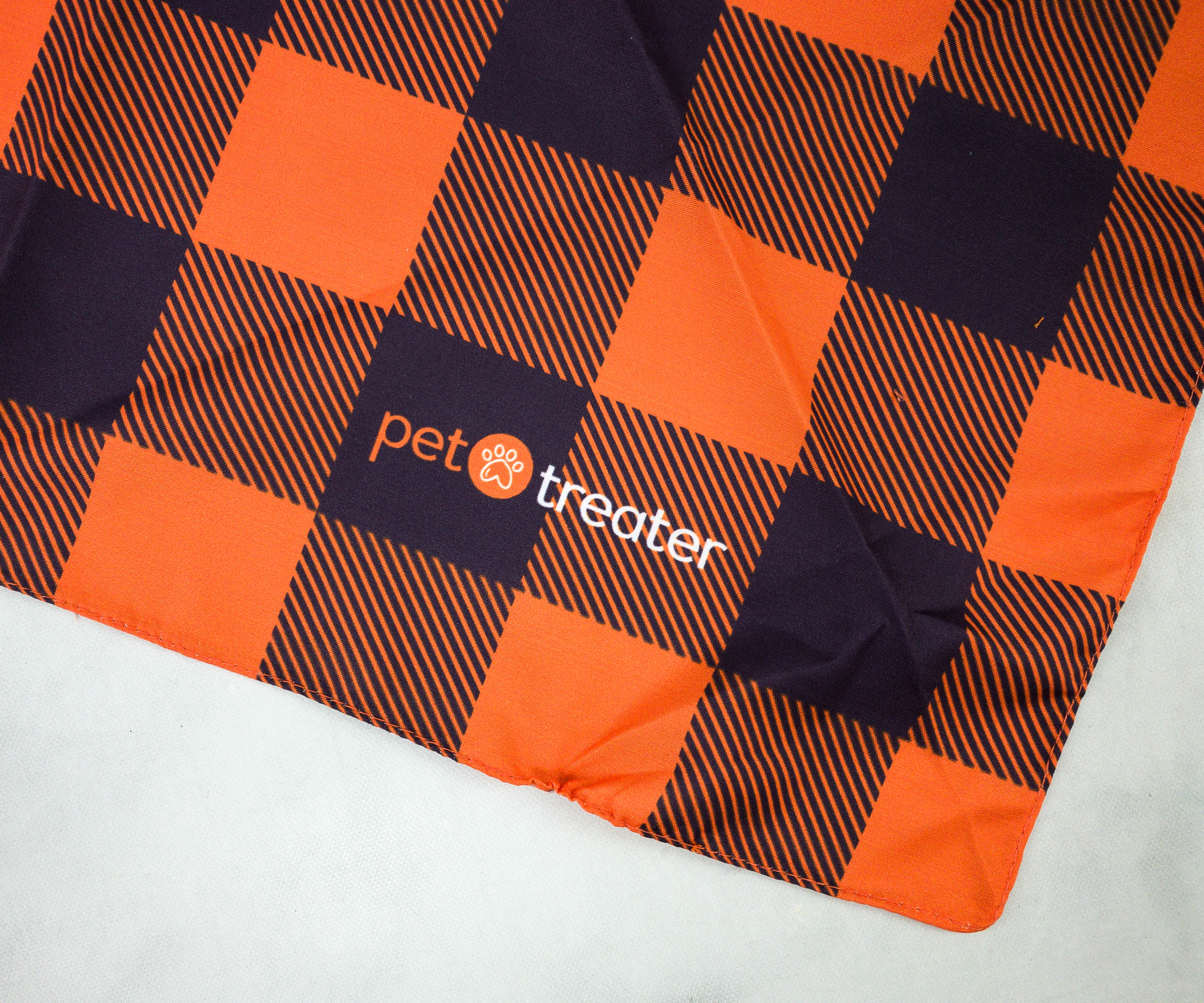 Printed on the lower-end of the bandana is the Pet Treater logo.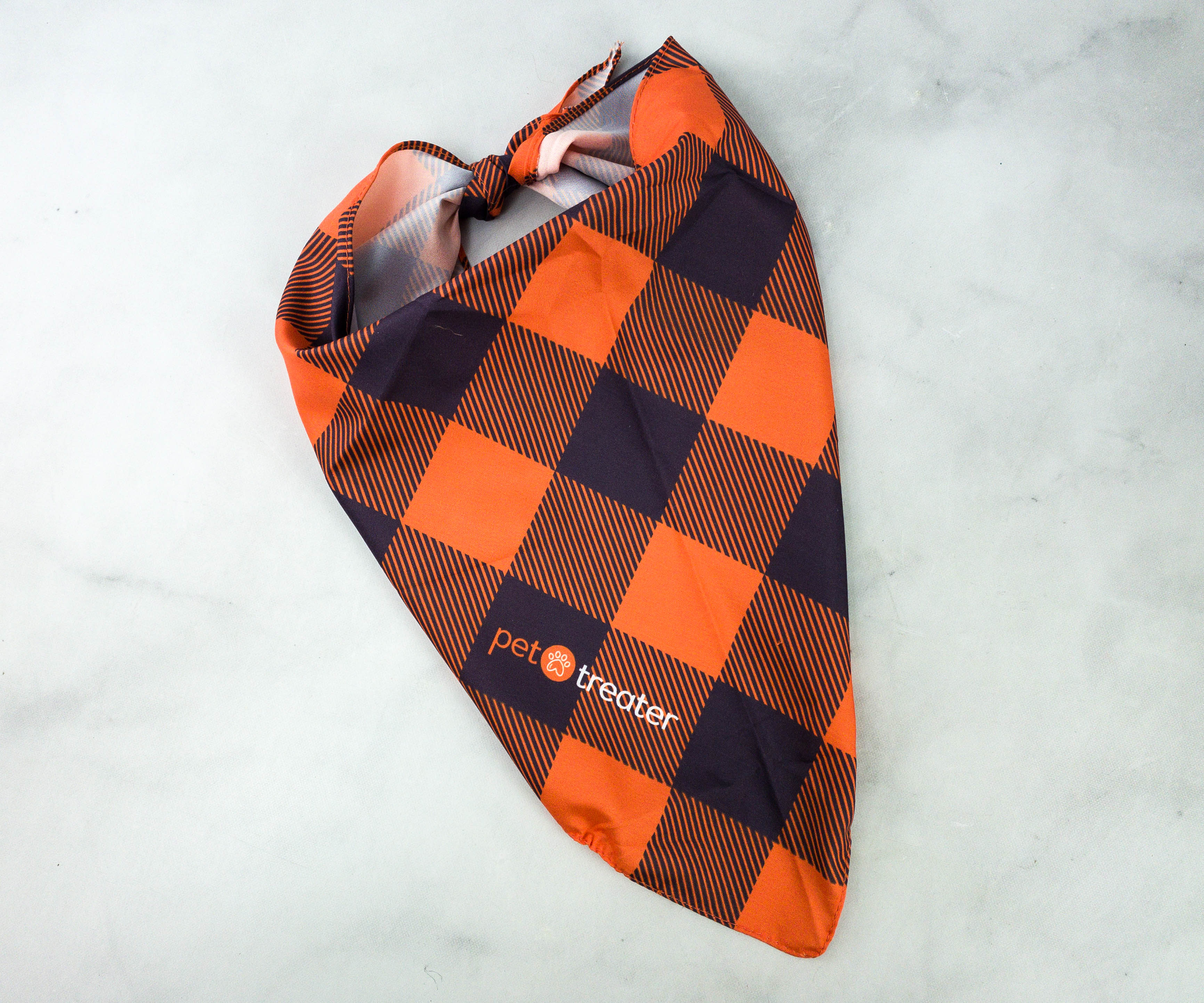 It's a well-designed bandana made from premium-quality fabric with a smooth and soft texture. This bandana is lightweight too, making it easier for me to put it on my pup's neck!
Yogurt Iced Honey Oat Dog Biscuit. It's a scrumptious gourmet dog biscuit made from high-quality, clean, and nutritious ingredients!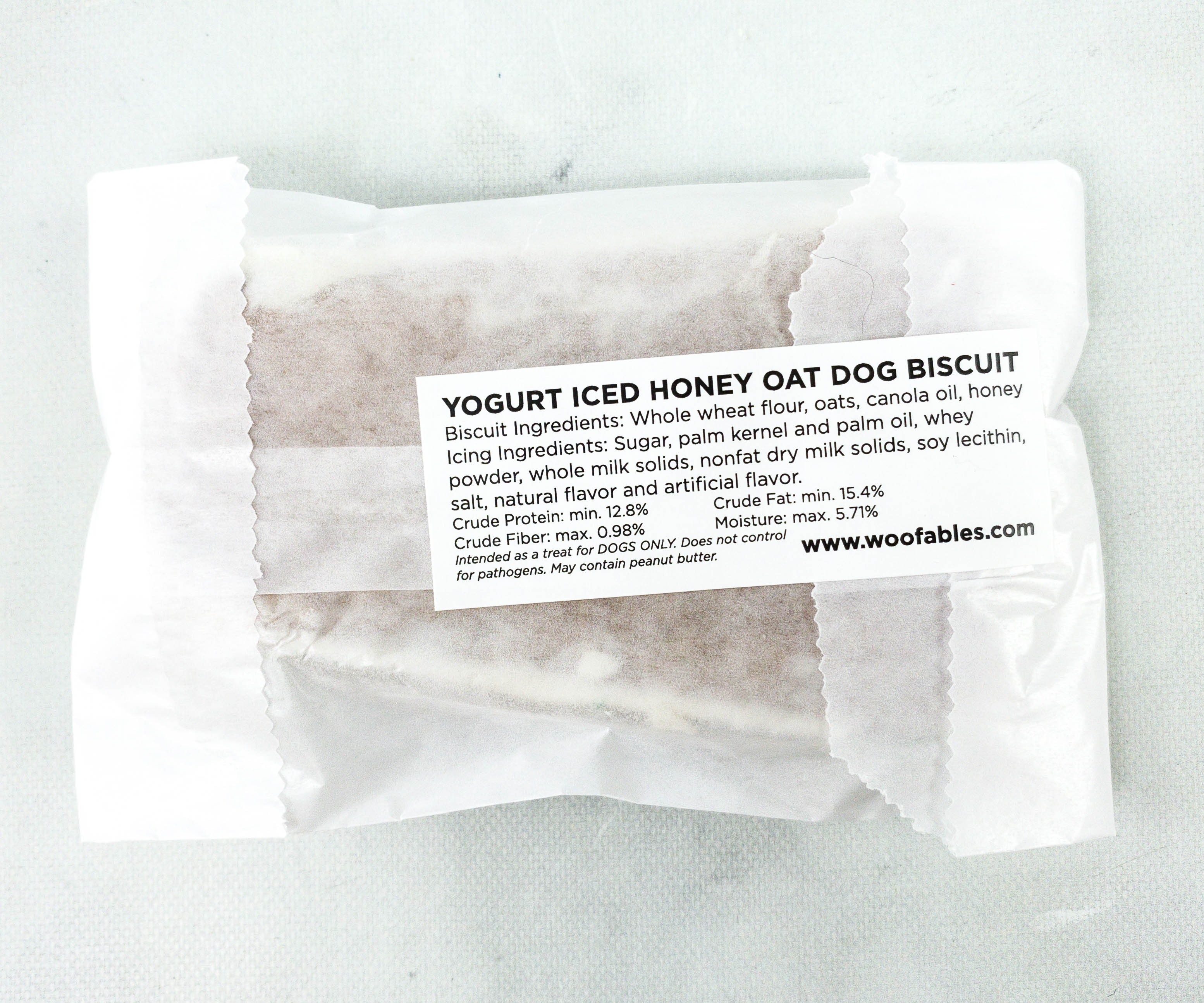 According to the label, the biscuit is made using whole wheat flour, oats, canola oil, and honey, while the icing ingredients include sugar, palm kernel and palm oil, whey powder, whole milk solids, and natural and artificial flavors.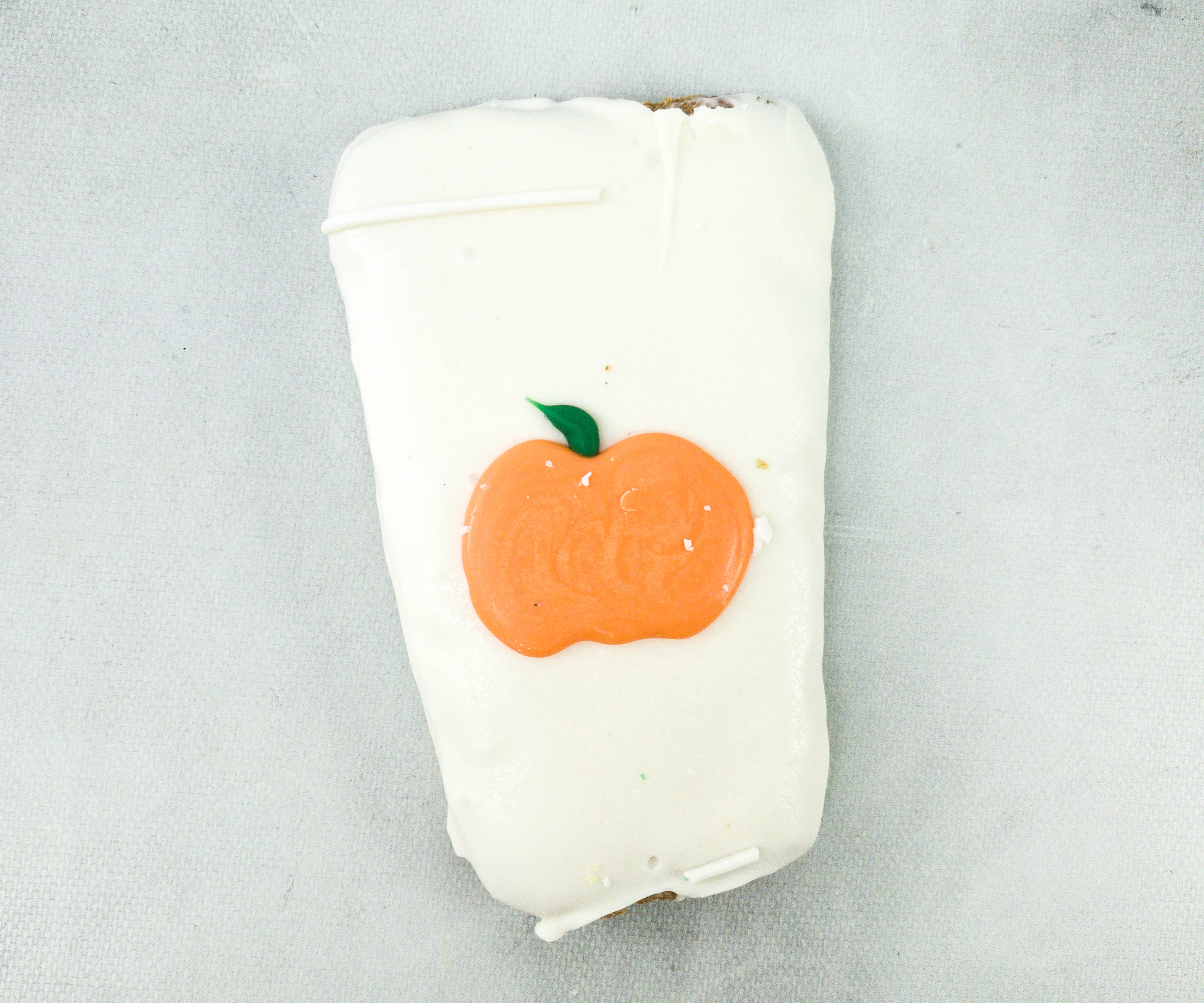 The cookie is milkshake-themed, with white icing all over and orange icing in the middle. This cookie is crunchy, and I know it's delicious because my pups enjoyed it so much!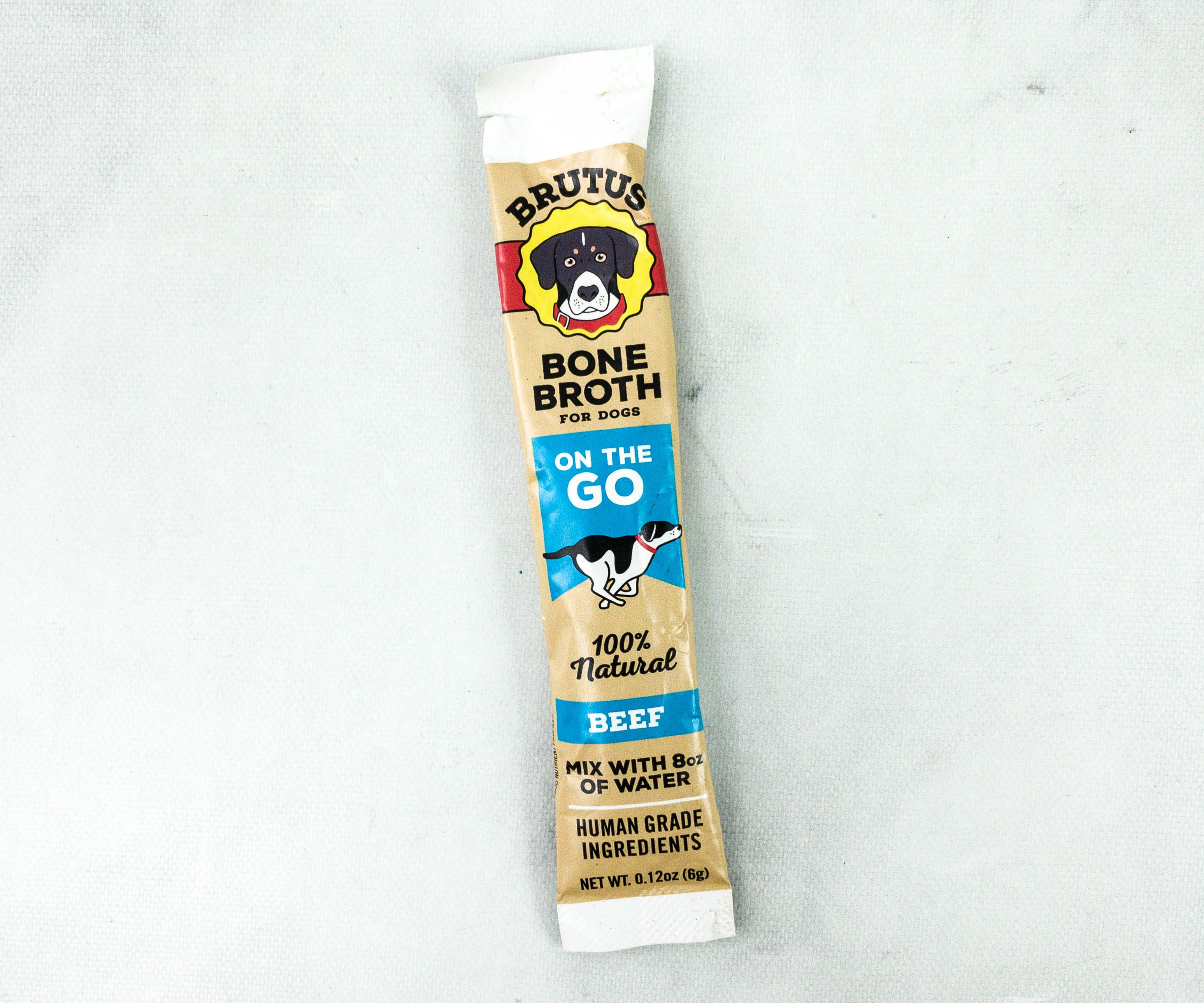 Brutus Bone Broth ($1.99) To make an enjoyable broth for dogs, they sent this powdered bone broth mix packed in a convenient, travel-sized stick. It's made with glucosamine hydrochloride, beef bone broth, modified potato starch, carrot and sweet potato powder, and other flavors.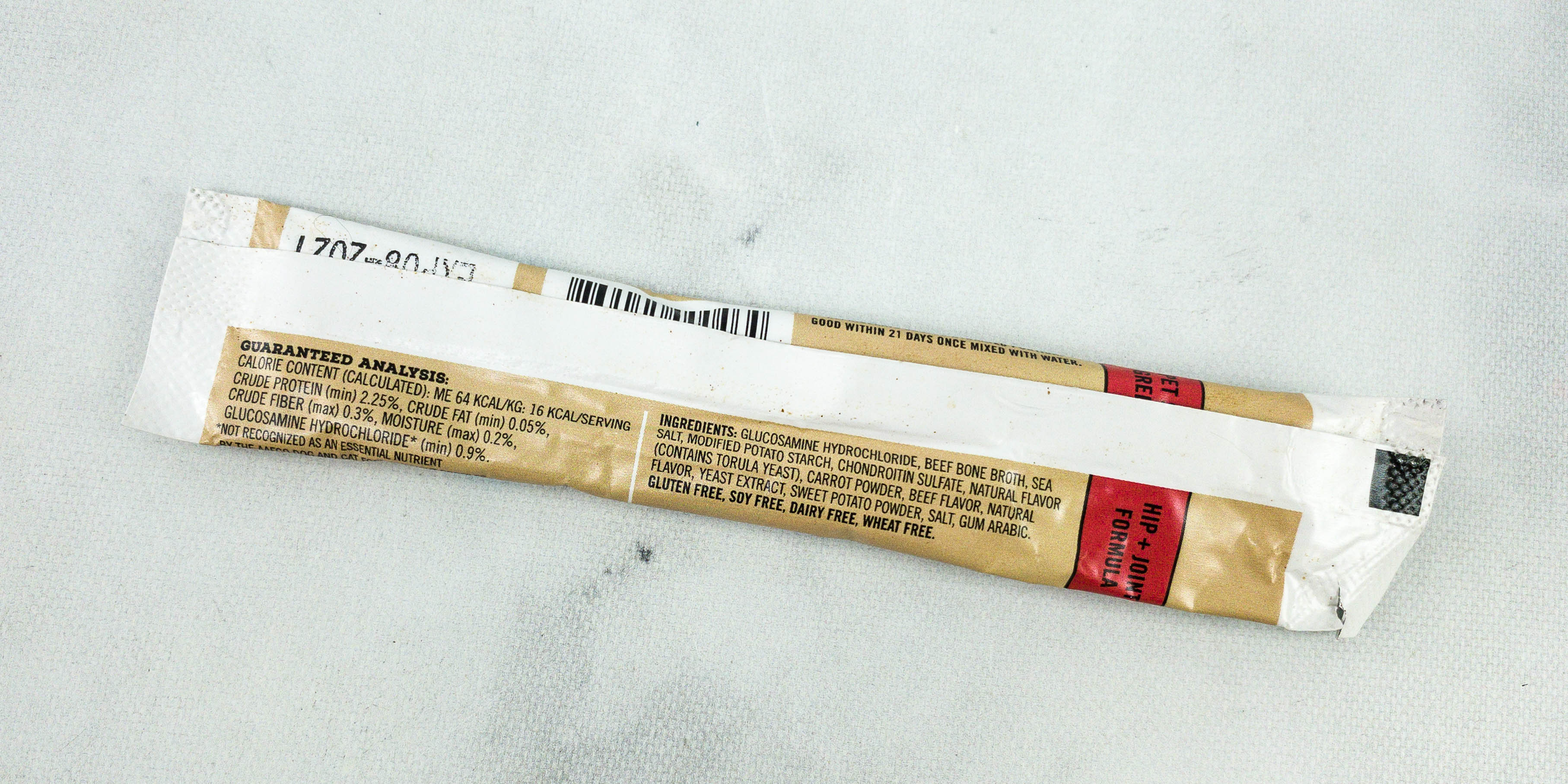 To prepare, add 1 stick of Brutus on-the-go and mix it with 8 oz. of water, shake well, and blend it to your dog's current meal. It's so easy to do!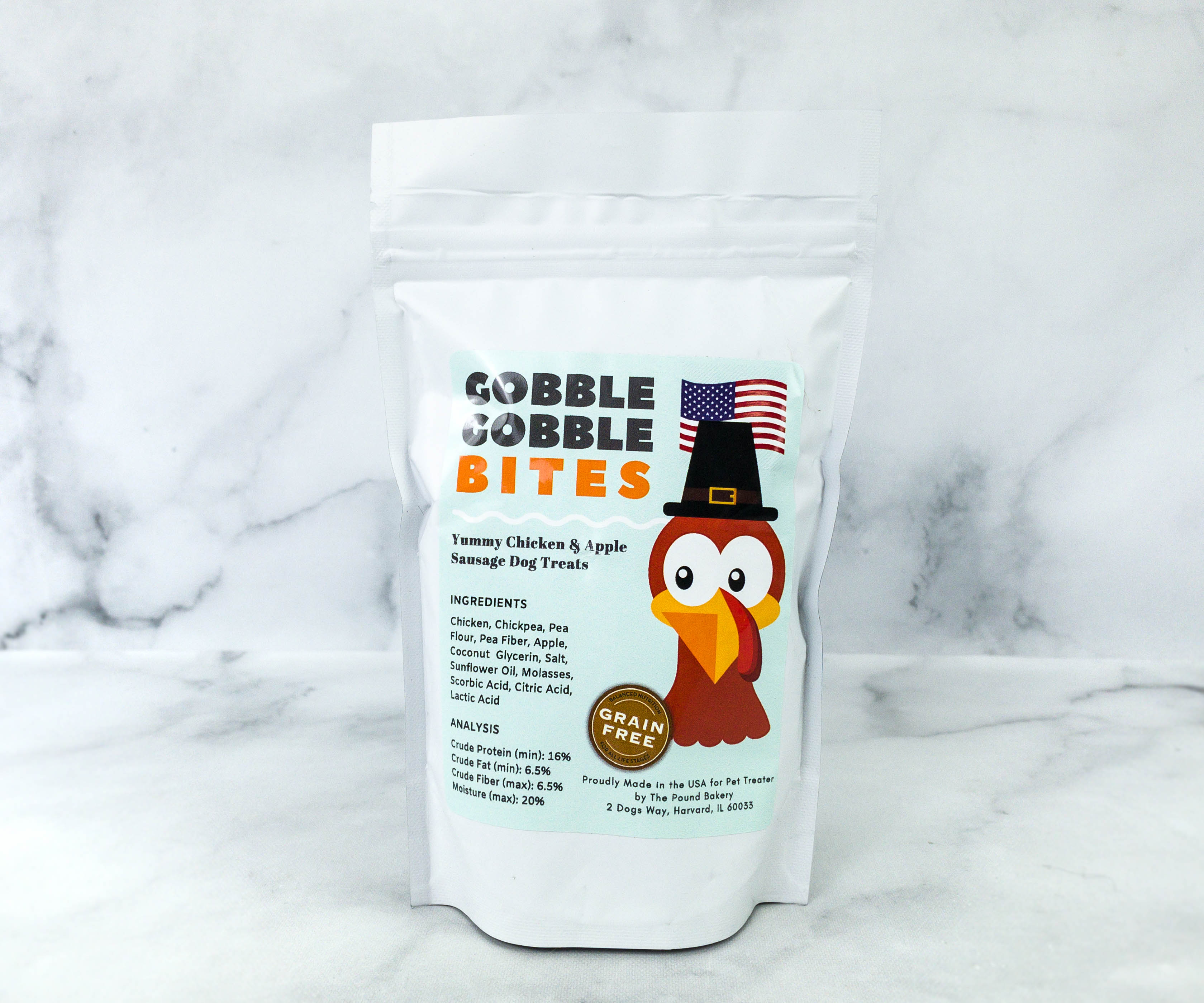 Gobble Gobble Bites Yummy Chicken & Apple Sausage Dog Treats. This delicious bag of treats is made from chicken, chickpea, apple, sunflower oil, and molasses,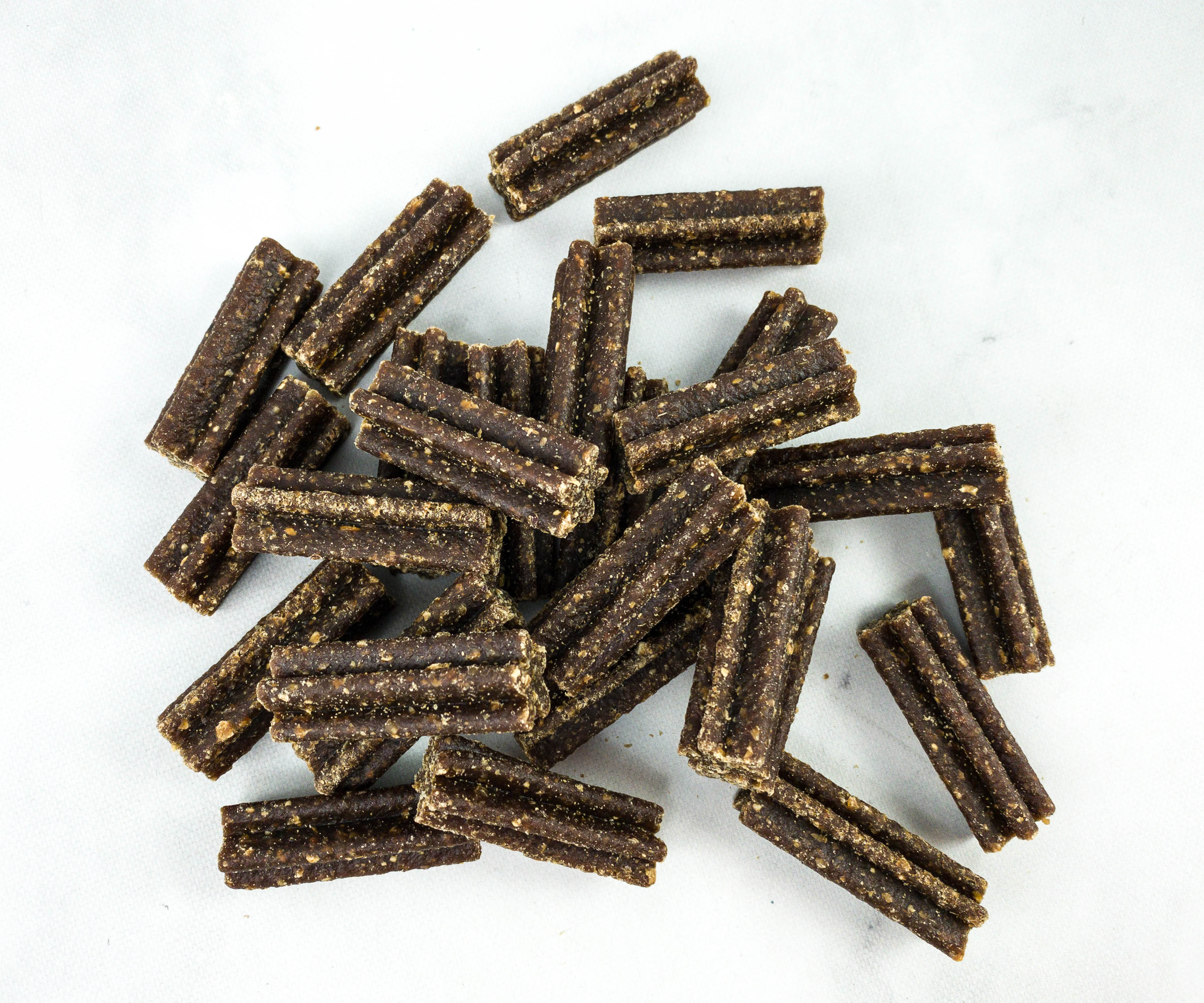 These made-in-the-USA treats chewy and moist. They are perfect as snacks and they are sized just right for small and medium dogs!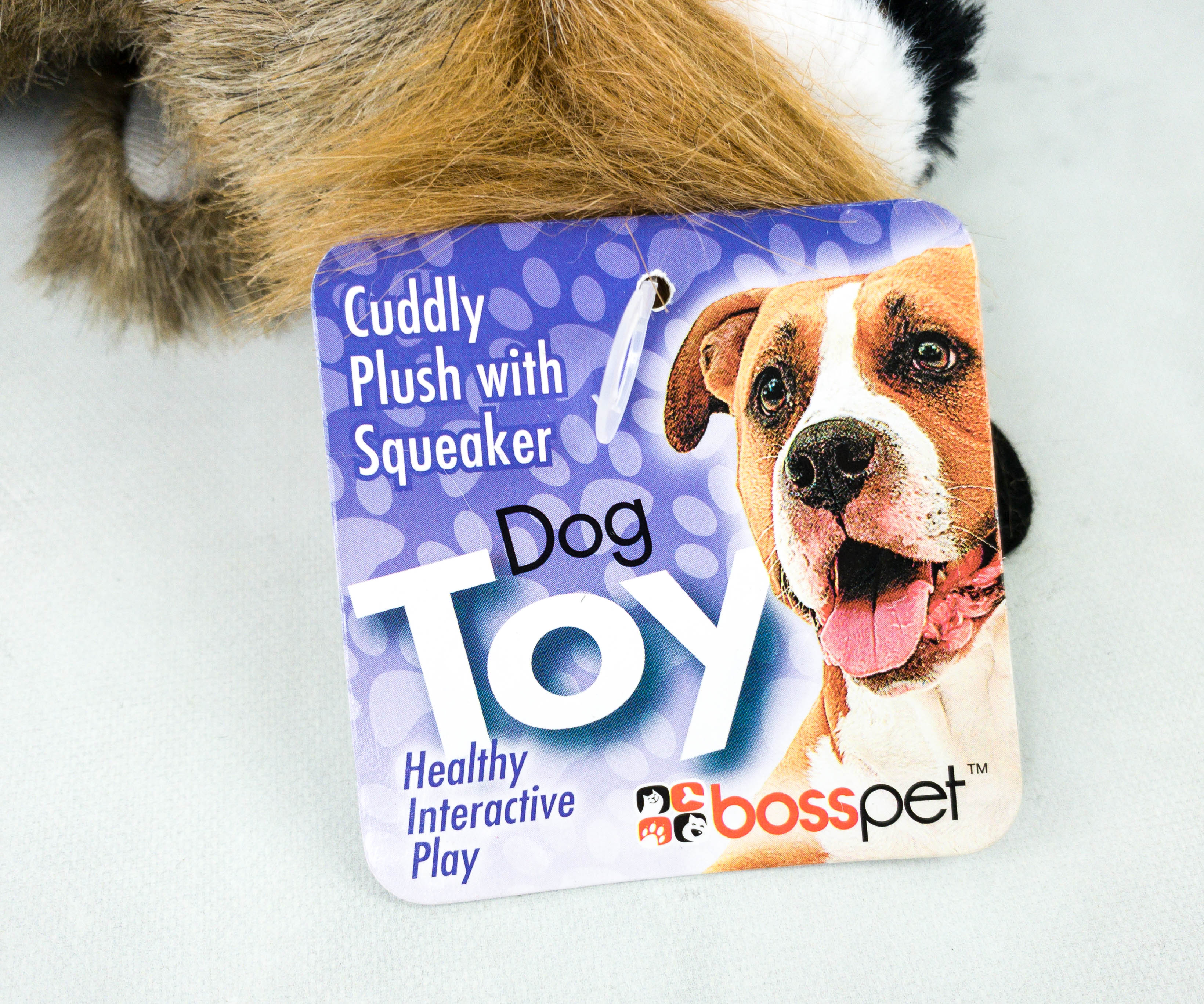 Boss Pet Cuddly Plush with Squeaker. This month's featured toy is a squeaky bird plushie!
It's made with soft, puncture-proof, and washable fabric.
The back of the head has a golden color and the rest of the body is brown. It's furry and Dean loves it!
It also comes with a built-in squeaker that produces a loud sound!
Pet Treater never fails to keep me and my pups happy with their curation of toys and treats! There's only one toy in this pack, but it definitely satisfied my pups. The treats, as expected, are made using clean, healthy, and nutritious ingredients. They already do the hard work of searching for the best treats for dogs, so all I have to do is feed it to my pups during snack time! I could easily say that my pups love them so much by how strong they wag their tails as I feed them. As always, the bandana looks perfect for Dean. It even comes in such a nice fall color and design. All in all, this is a good subscription for dogs and for any pet parent who wants nothing but the best for their dogs!
What do you think of this month's Pet Treater Dog Pack?