Pet Treater is a subscription program for pets, delivering quality items like toys and treats. They offer 2 options for cats: a Cat Pack with 3-4 items ($15 a month) and a Multi-Cat Pack with 5-8 items ($25 a month). Your first pack will be filled with the most popular fan favorites!
Featuring a variety of super fun toys,
mostly USA & Canada made treats (never China),
& Extra Goodies!
DEAL: Get 50% off your first month with coupon code CATPACK50.
HOLIDAY COUPON: Get 55% off your first box on any subscription, including gifts! Use this link to subscribe and use coupon code HOLIDAYHELLOSUB55 at checkout. Does not work on Try It Out NOW options. Ends 1/5!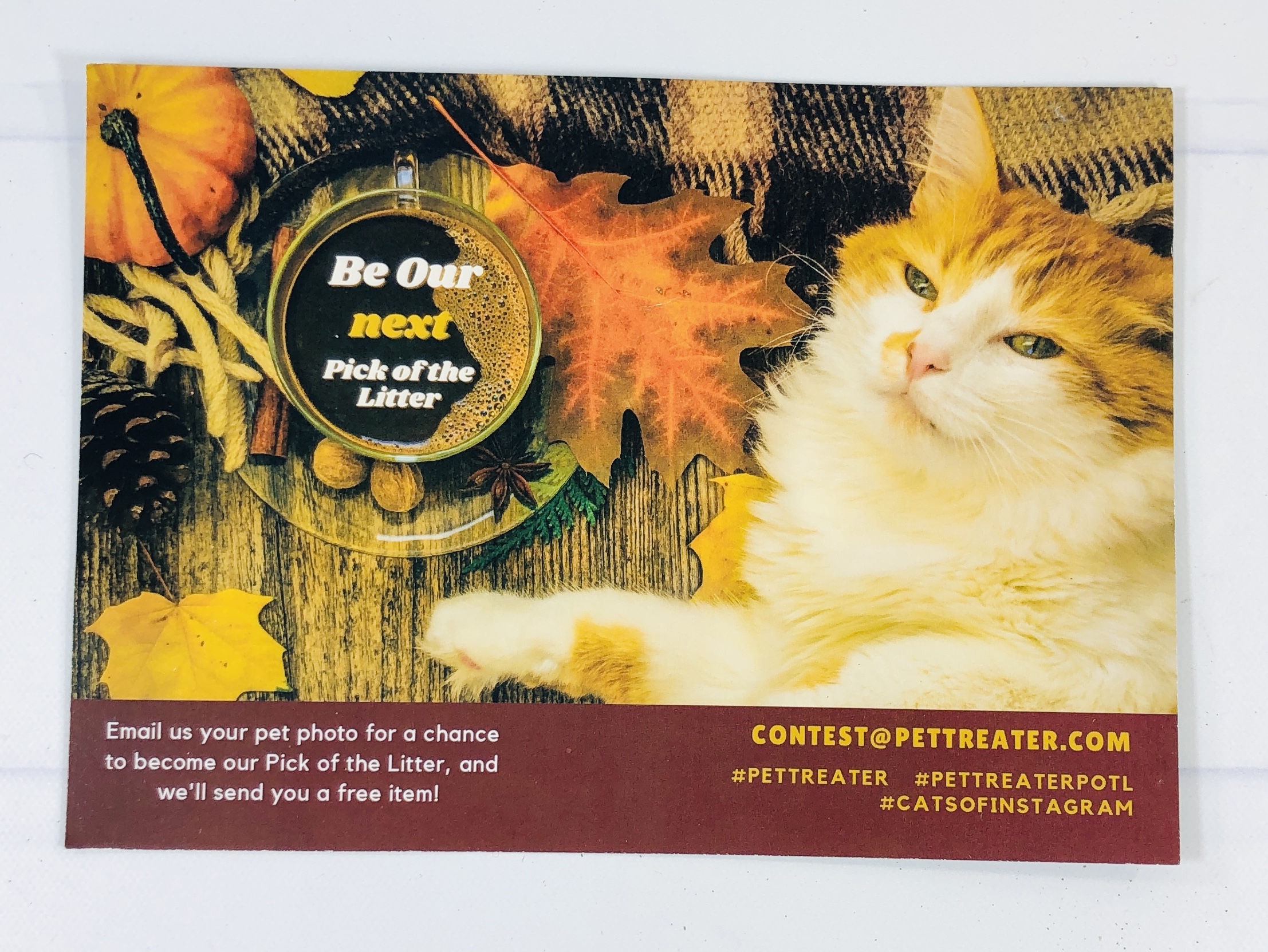 If you want your cat to be the next Pick of the Litter, you can submit their photo and follow the instructions indicated on the card.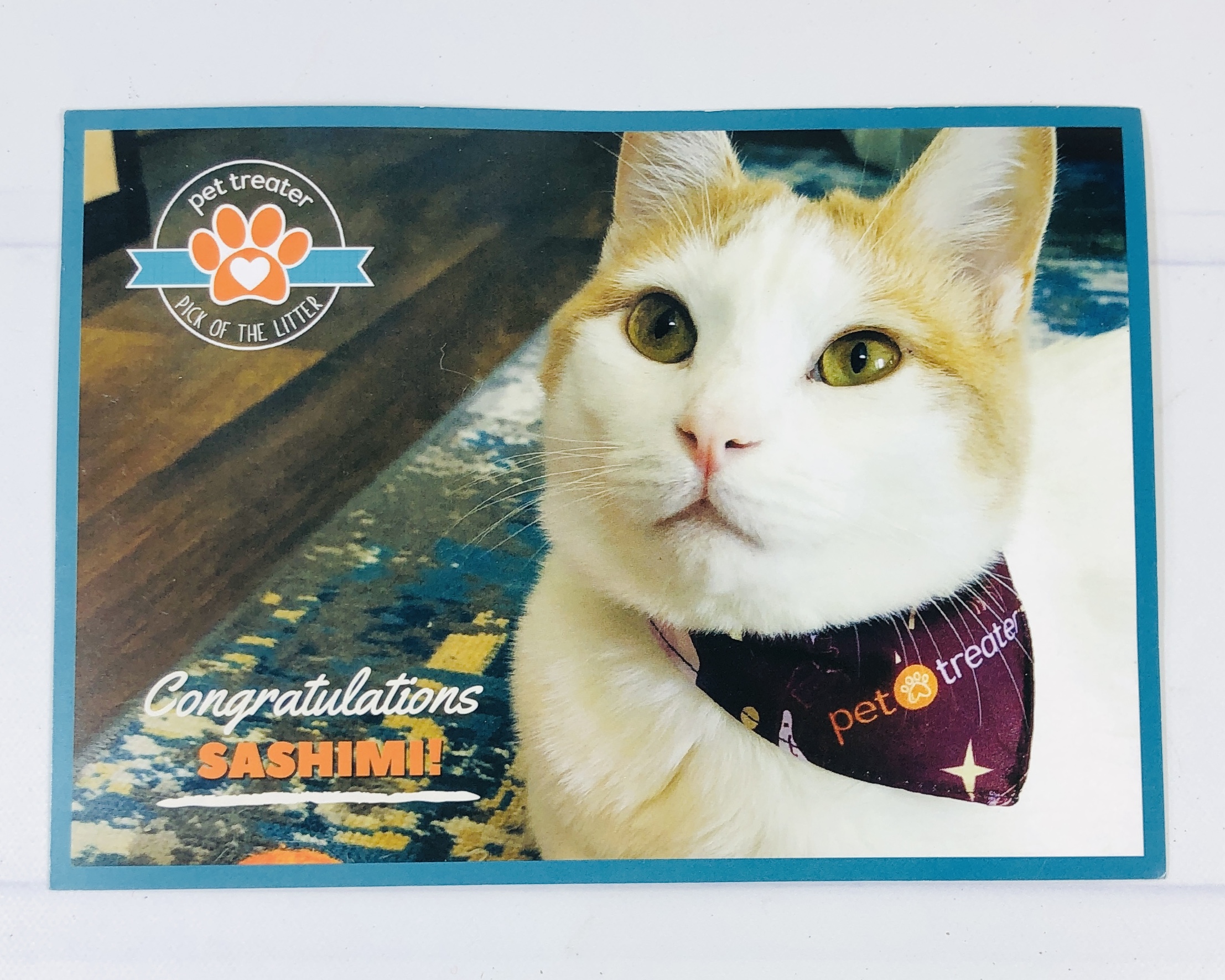 This month's Pick of the Litter is Sashimi!
The next card reminds me that Pet Treater makes a great gift. There is a version for dogs…
…and of course cats!
Everything in my November 2020 box!
Bandana A bandana shows up every month and it is usually in a print or color that coordinates with the season or holiday.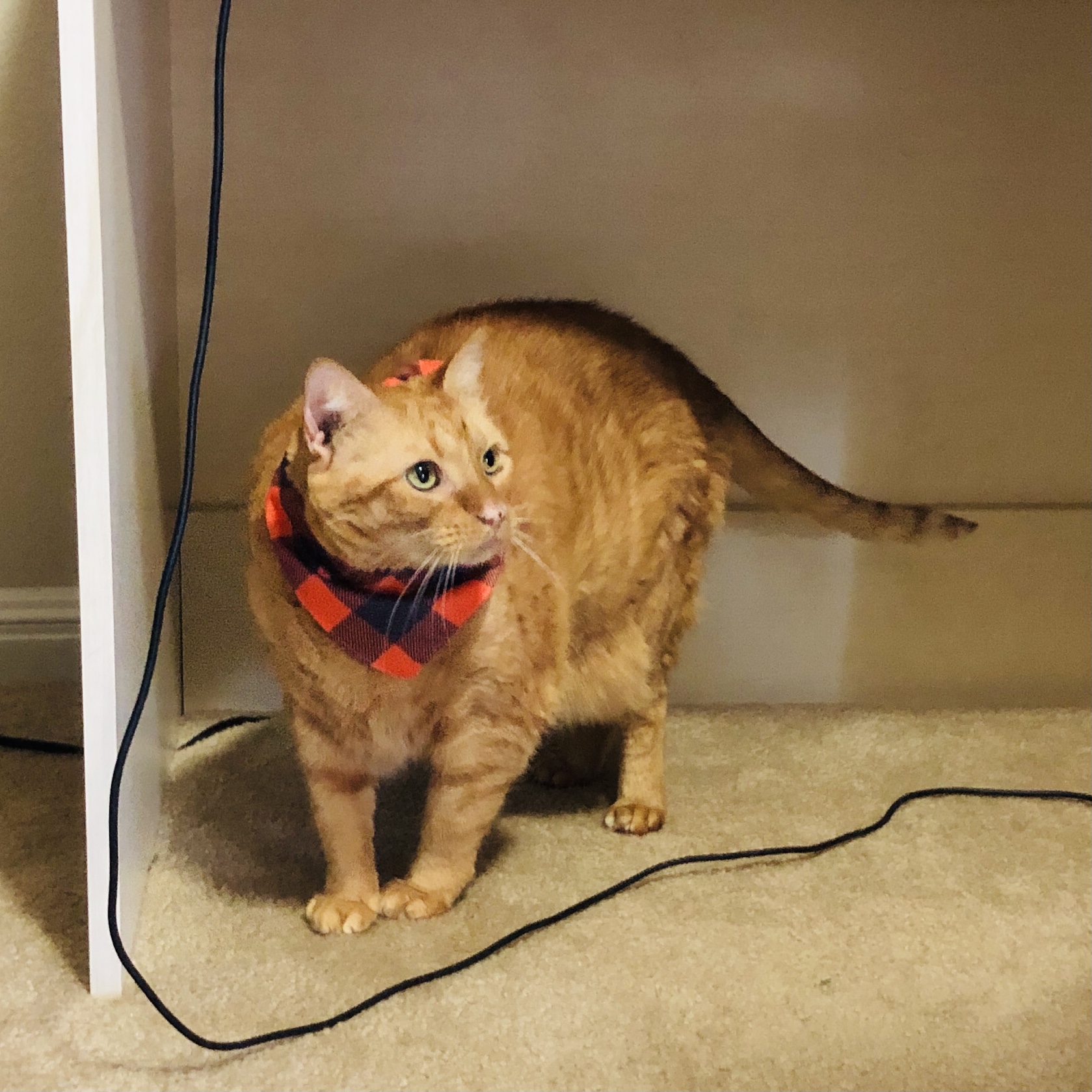 Somehow my daughter managed to get it around Sunny's thick neck!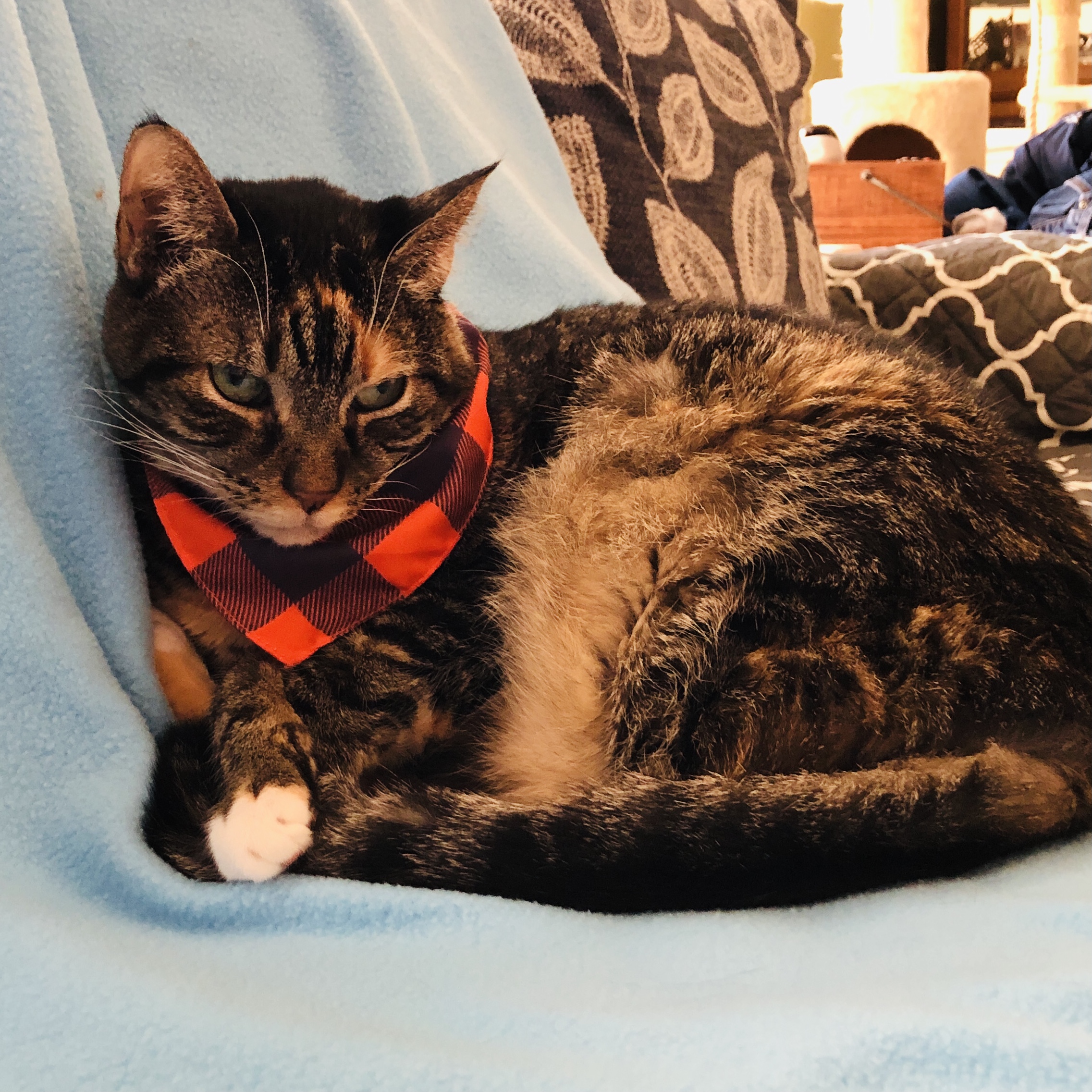 Zoey is more receptive to dress up items.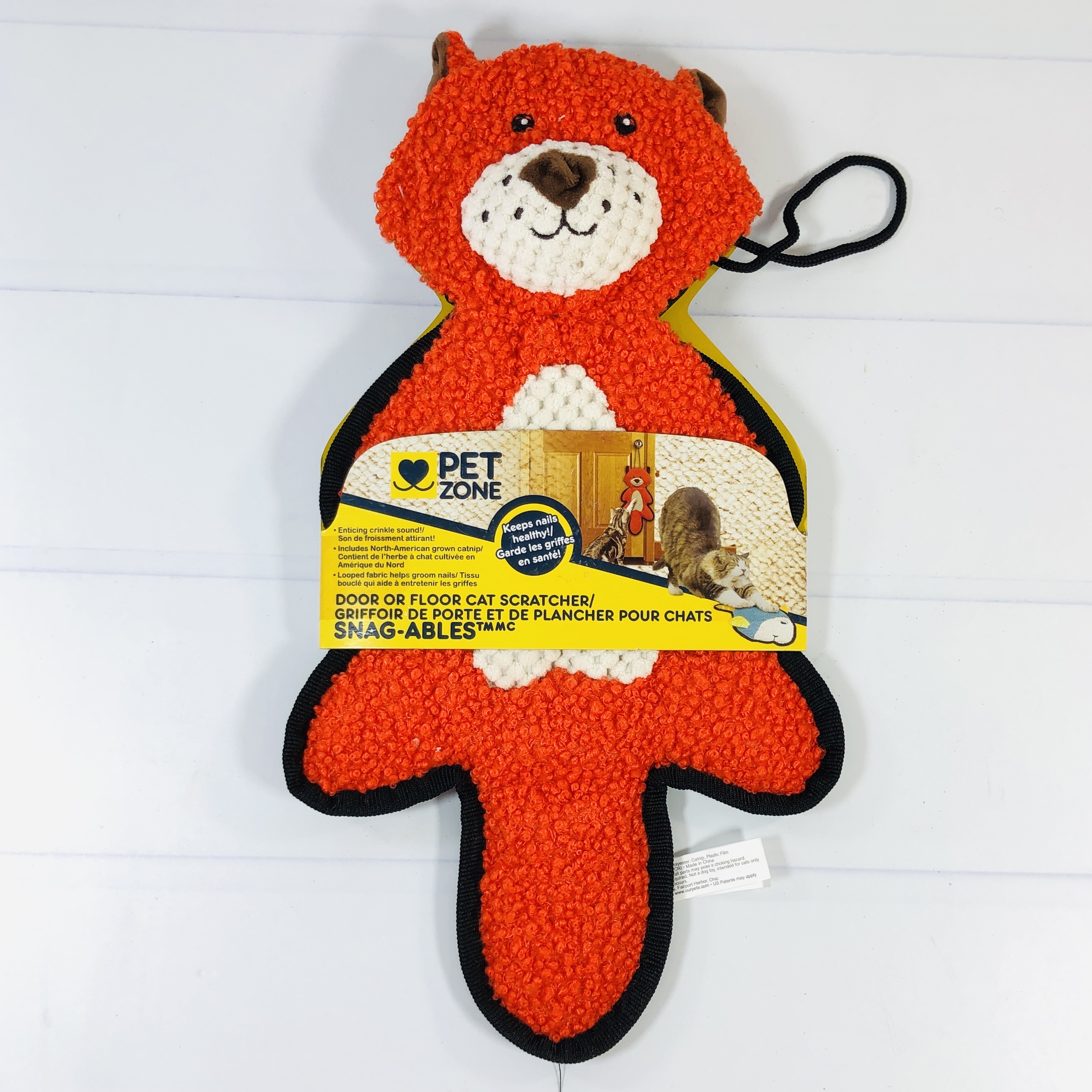 Pet Zone Door Or Floor Cat Scratcher ($6.82) My cats are always looking for somewhere to scratch their claws and I am always scared it's going to be my new couches but this product is supposed to help with that problem.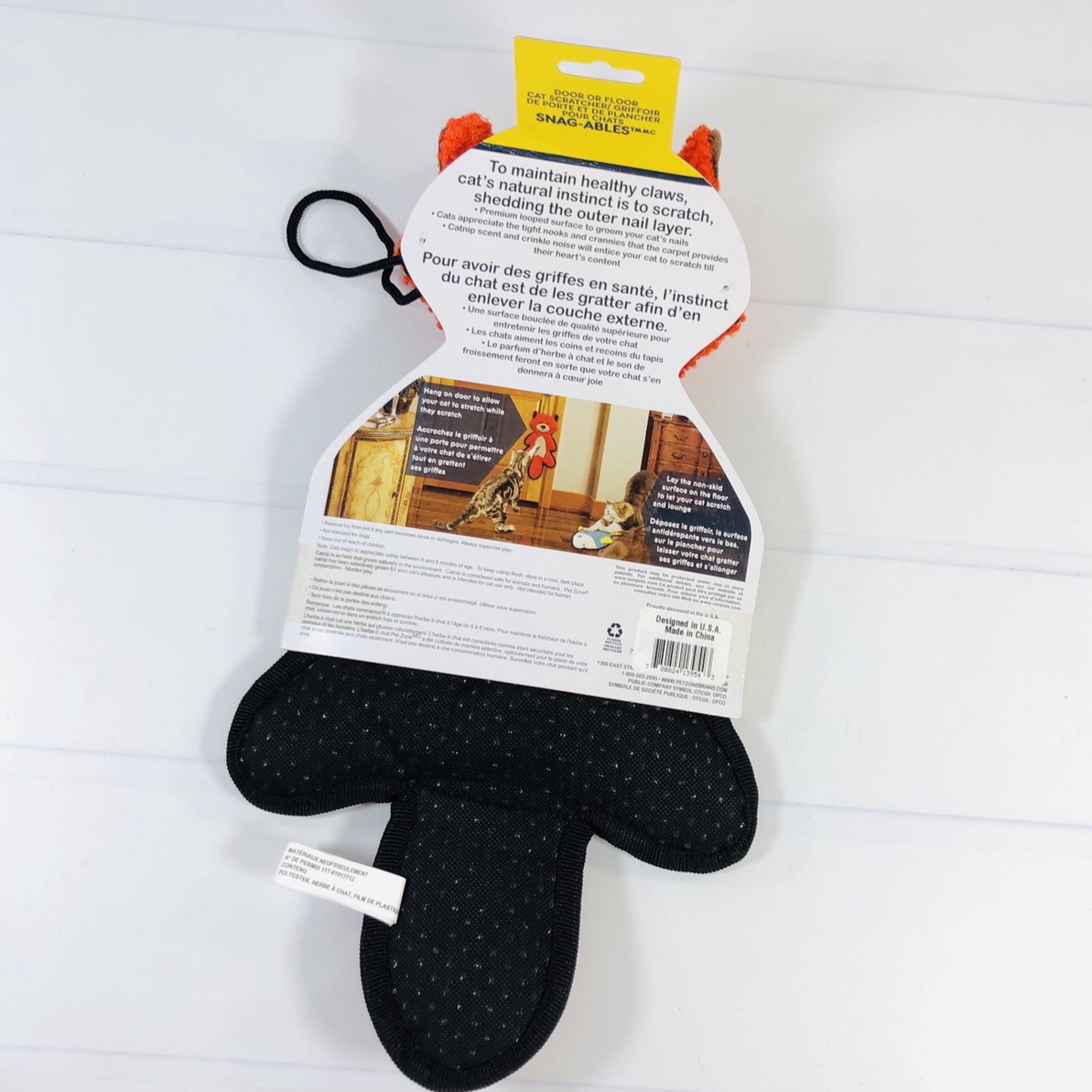 It has a loop so it can be placed on a door knob or you can just lay it on the floor and cats are supposed to use this instead of the furniture. It makes a crinkly sound too, like there's plastic wrap inside the fox or something! I set it on the ground and within minutes Sunny was all over it. She loves it when toys crinkle.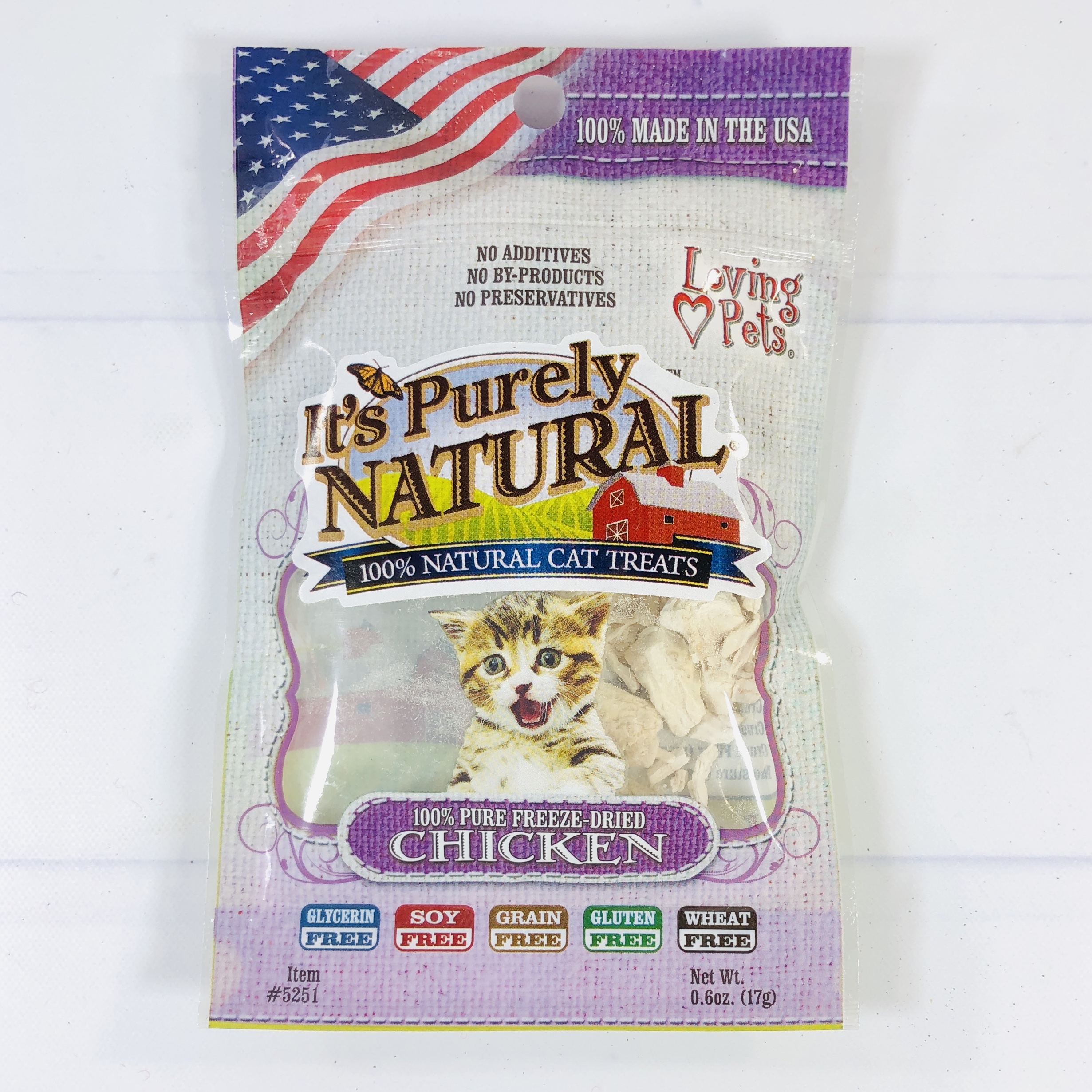 It's Purely Natural Chicken Cat Treats ($3.99) is made of just freeze-dried chicken, that's it!
Sunny enjoyed sniffing this.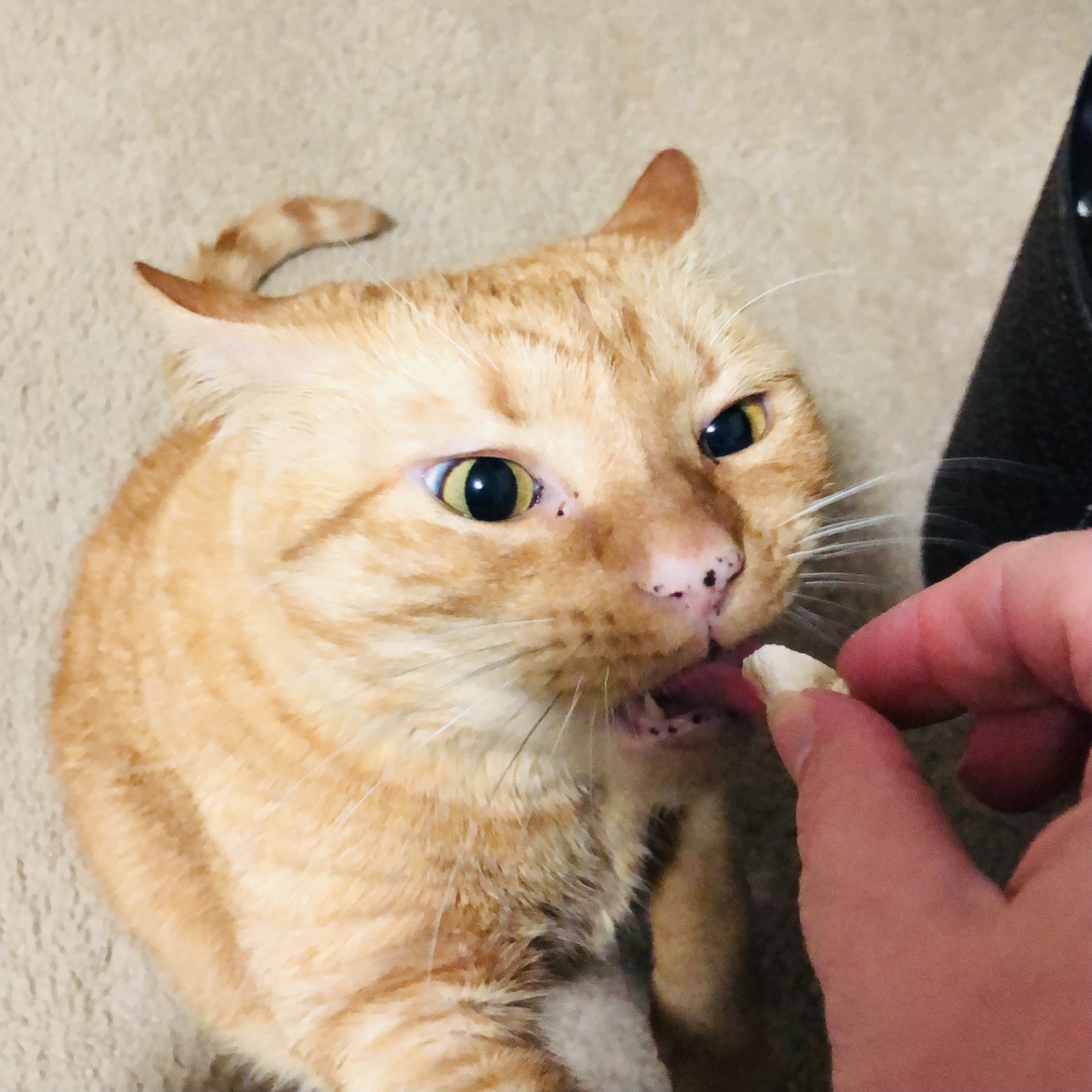 She licked it too, but she never actually ate it.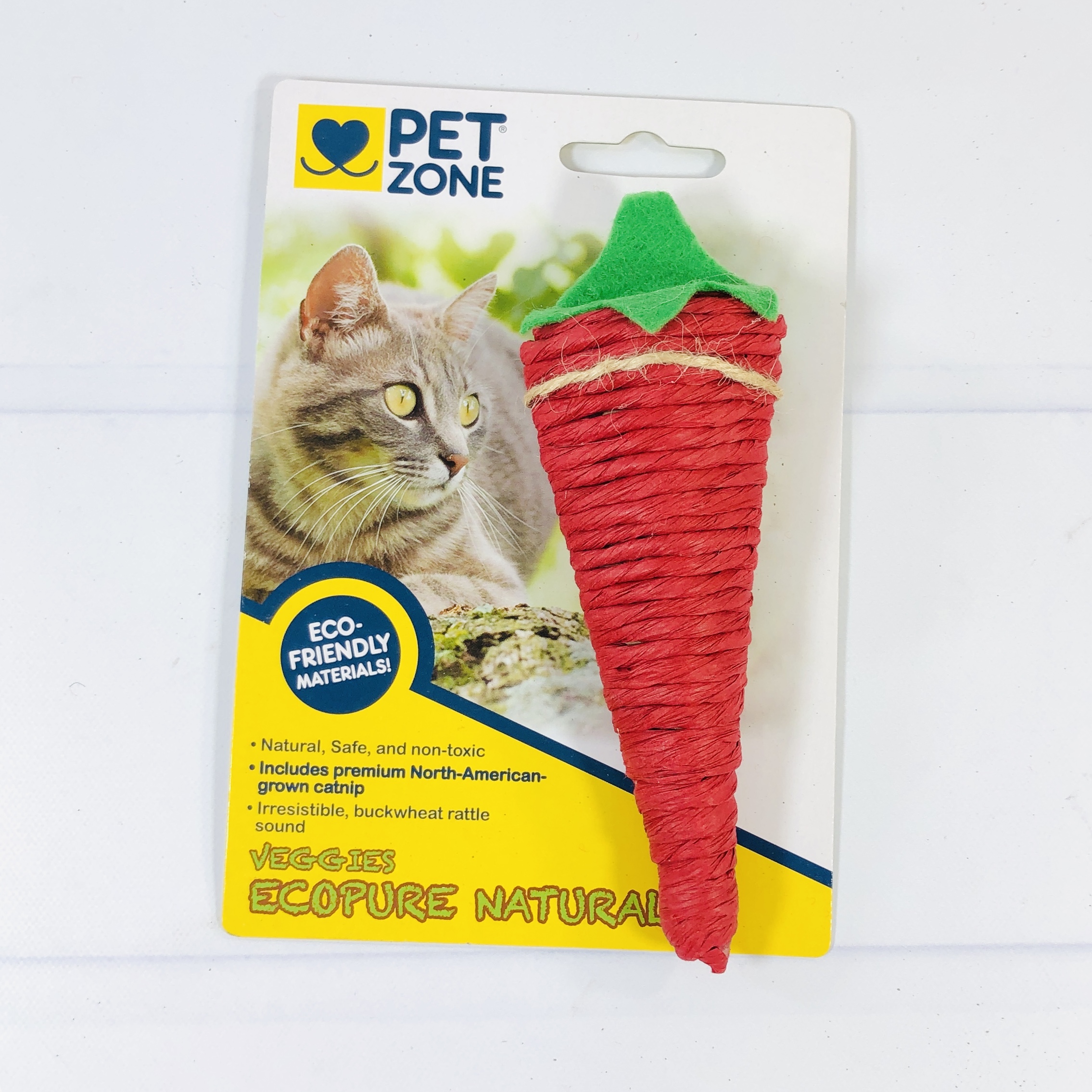 Pet Zone Veggies Ecopure Natural Cat Toy ($11.15 for a set of three toys, CURRENTLY OUT OF STOCK) If it's filled with catnip, then my cats will probably play with it! My older cat loves raffia toys like this, I think she likes to pick them up and throw them!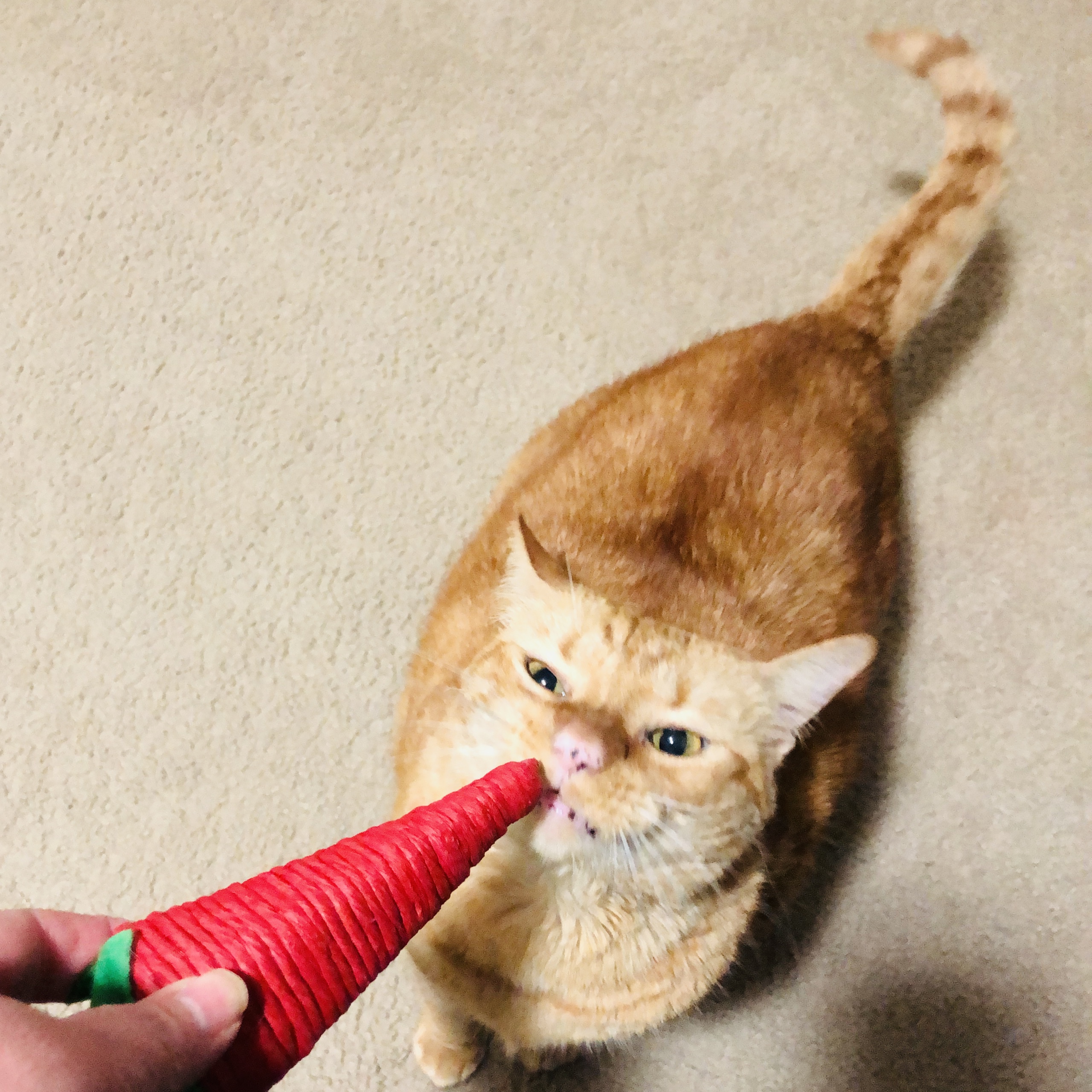 Crazy Sunny, she likes the smell of this one but Zoey will most likely play with it, when she's done napping.
The November Pet Treater Cat Pack was a good one for my cats! I love to see Sunny playing with her fox toy and I thought Zoey looked cute in the kerchief. Freeze dried snacks aren't really popular with my cats but raffia toys are! I leave the toys strewn around and it's interesting to see which one's hold my cats attention in the long run, but it probably involves catnip when it does.
What do you think of this month's Pet Treater Cat Pack?