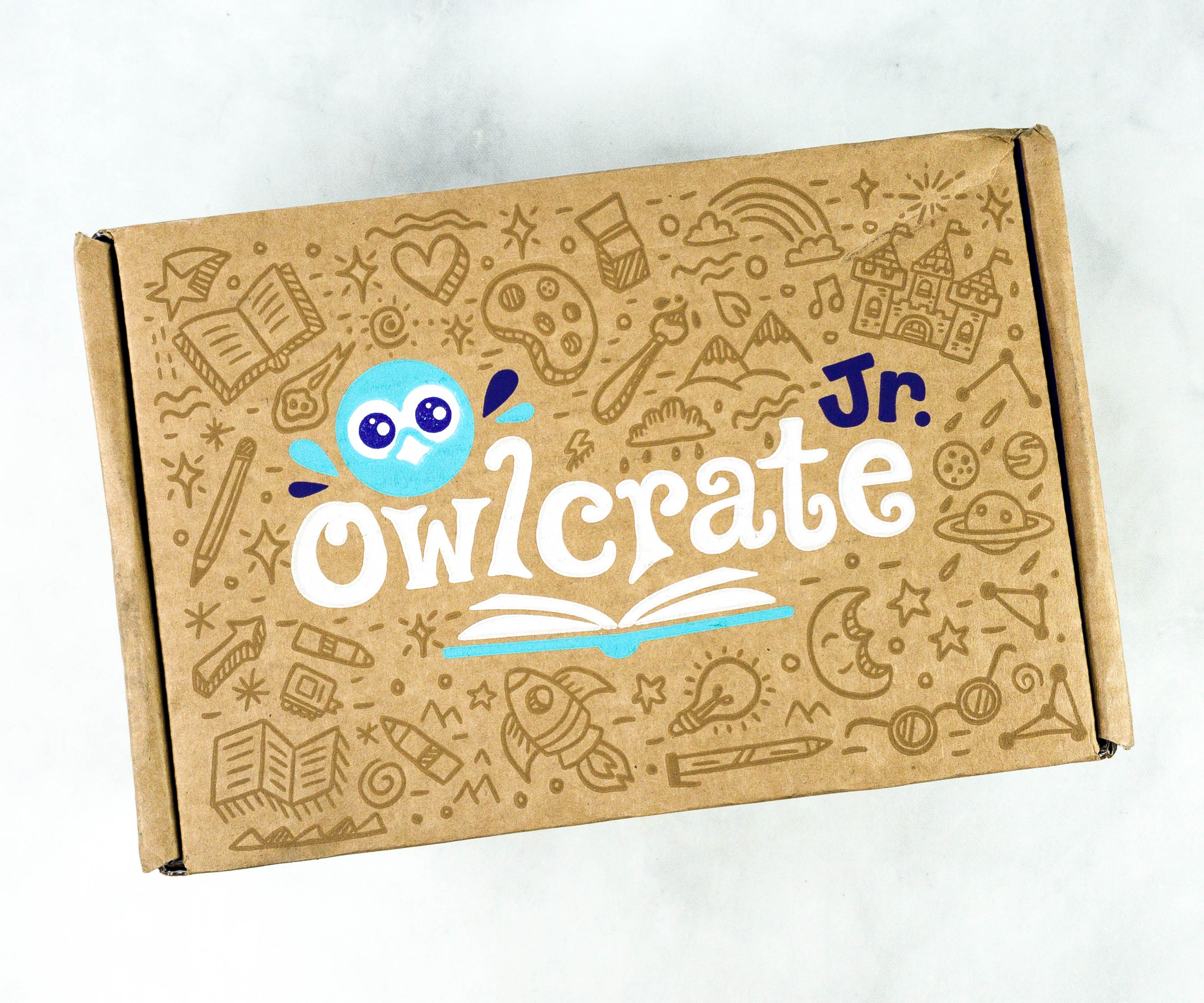 OwlCrate Jr. is a monthly book subscription box for young readers ages 8-12 with a middle-grade book plus fun gender-neutral bookish items designed to enhance your little reader's experience. It's from OwlCrate, a super popular YA (young adult) fiction subscription.
DEAL: Save 15% on your first 1, 3, or 6-month subscription or gift with the promo code HELLO15 at checkout.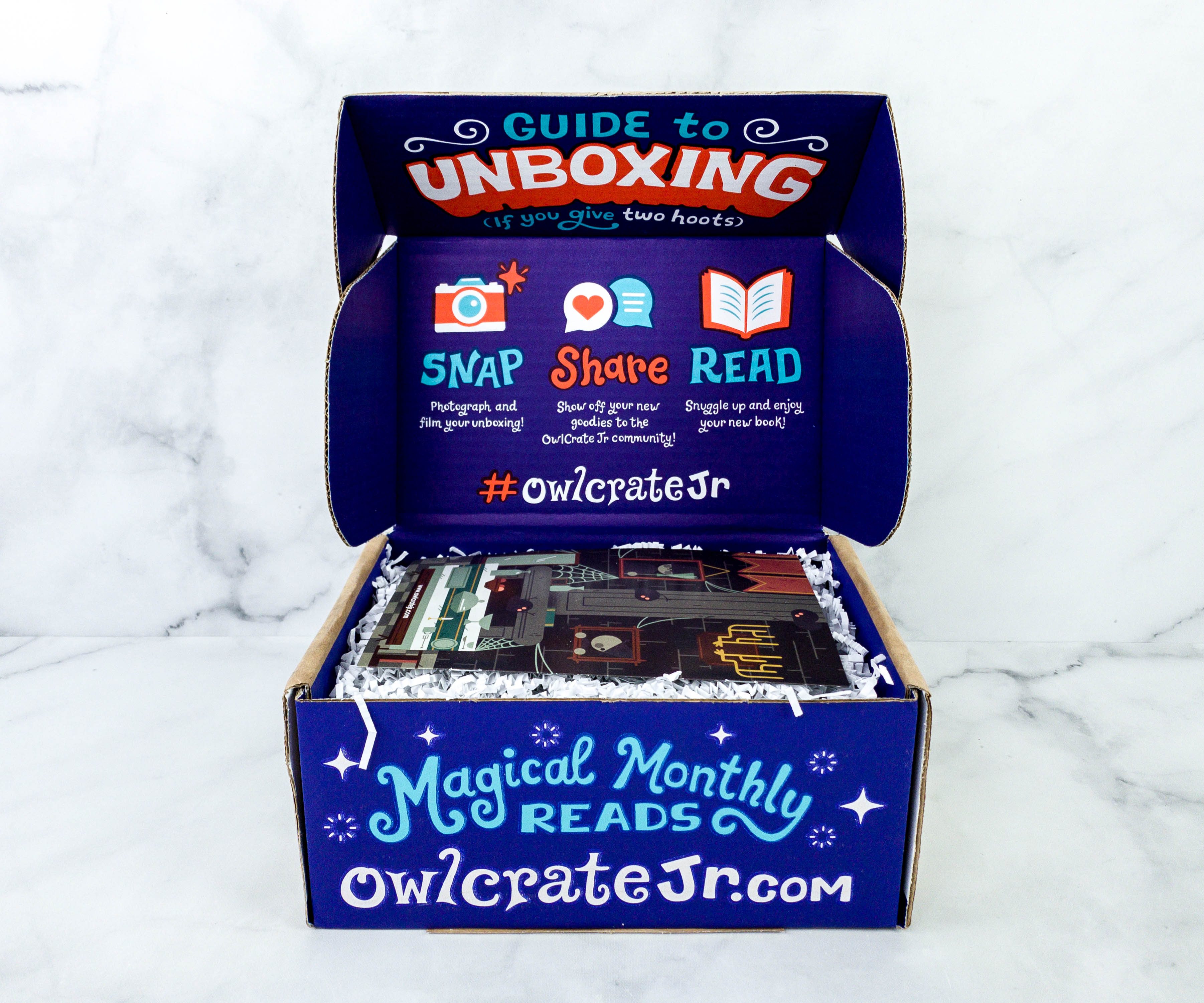 The inner flap has a guide to unboxing your crate!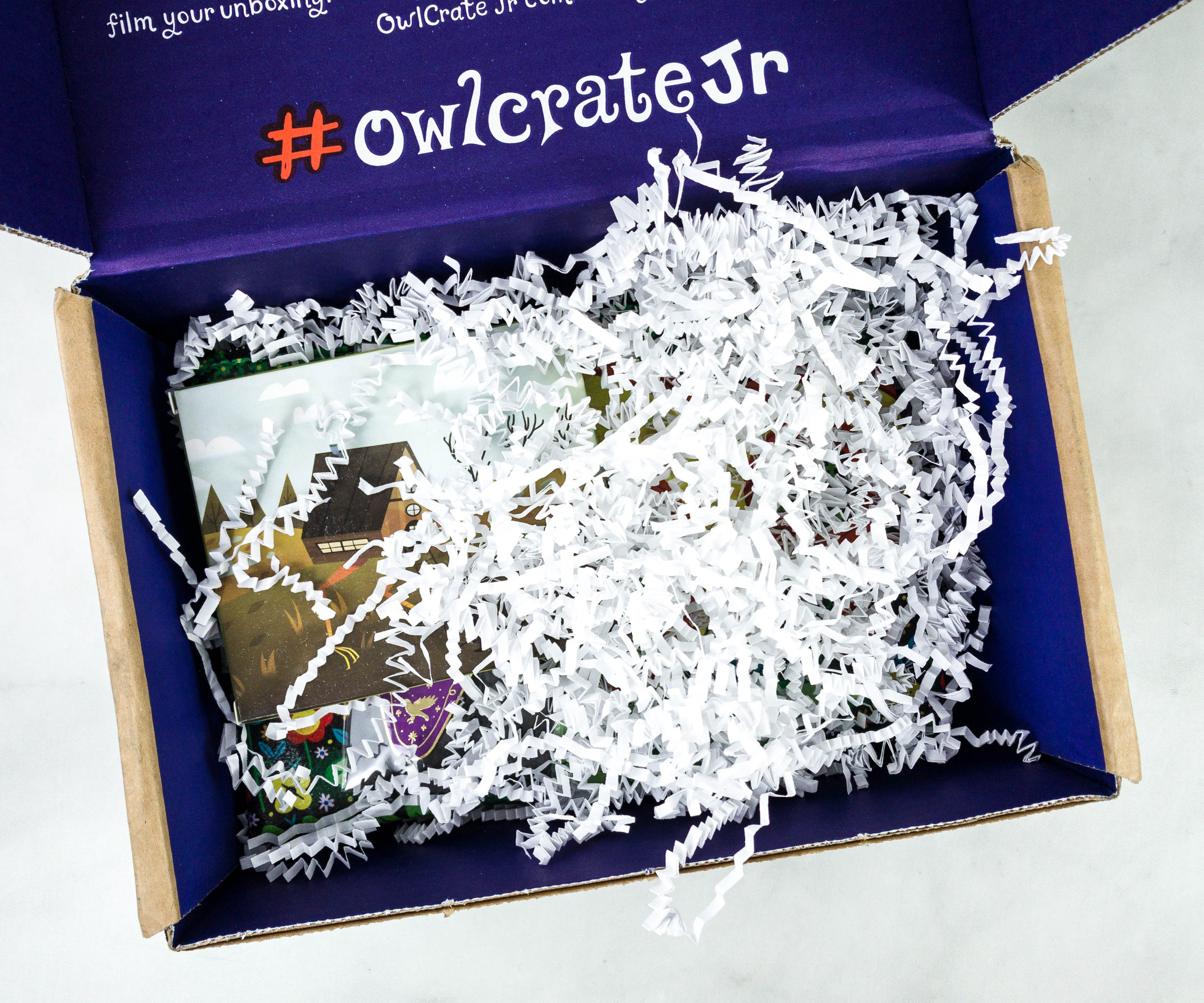 The items were packed with white squiggles.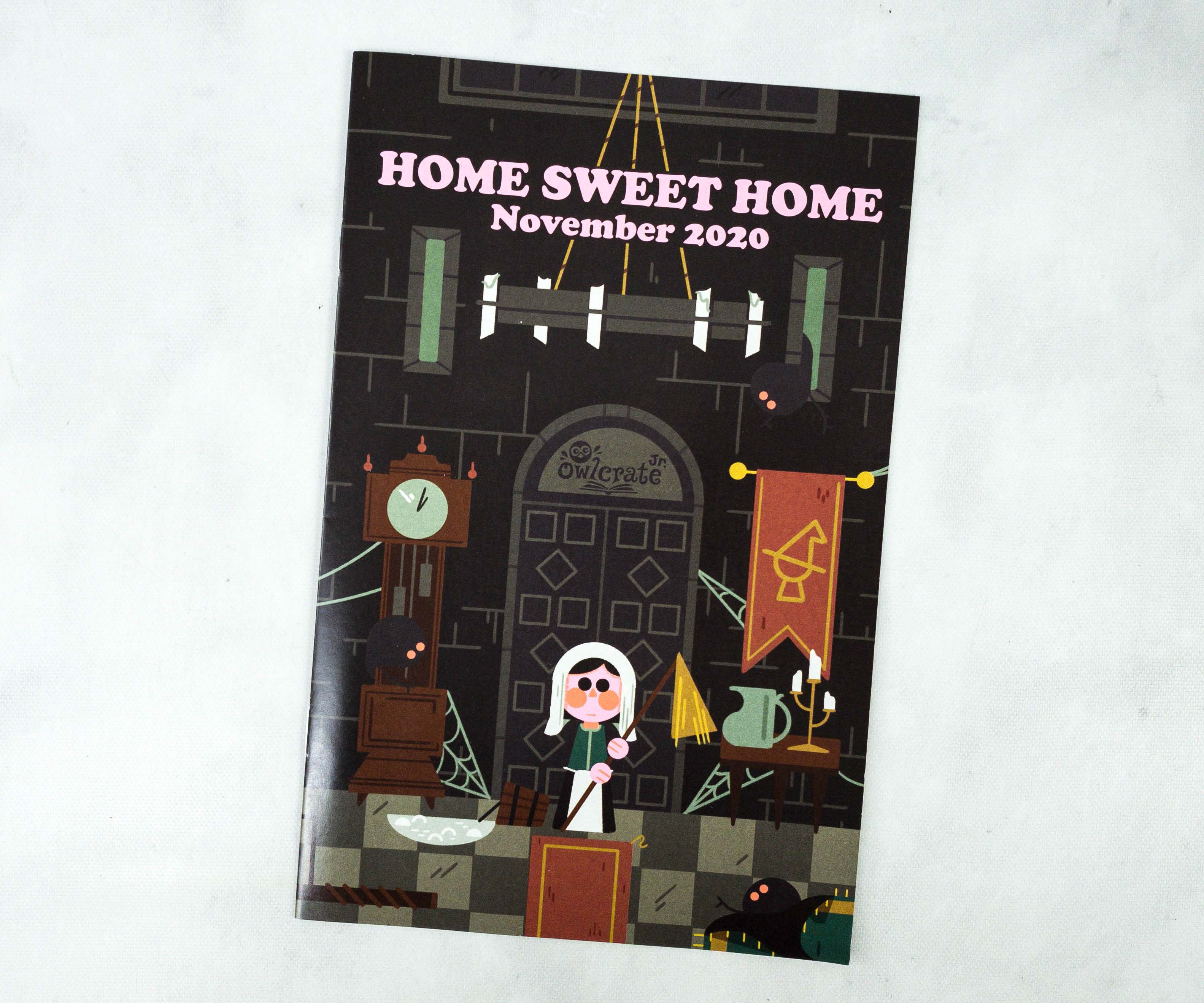 The theme for the November 2020 OwlCrate Jr. box is HOME SWEET HOME! The mini magazine's cover is really nice!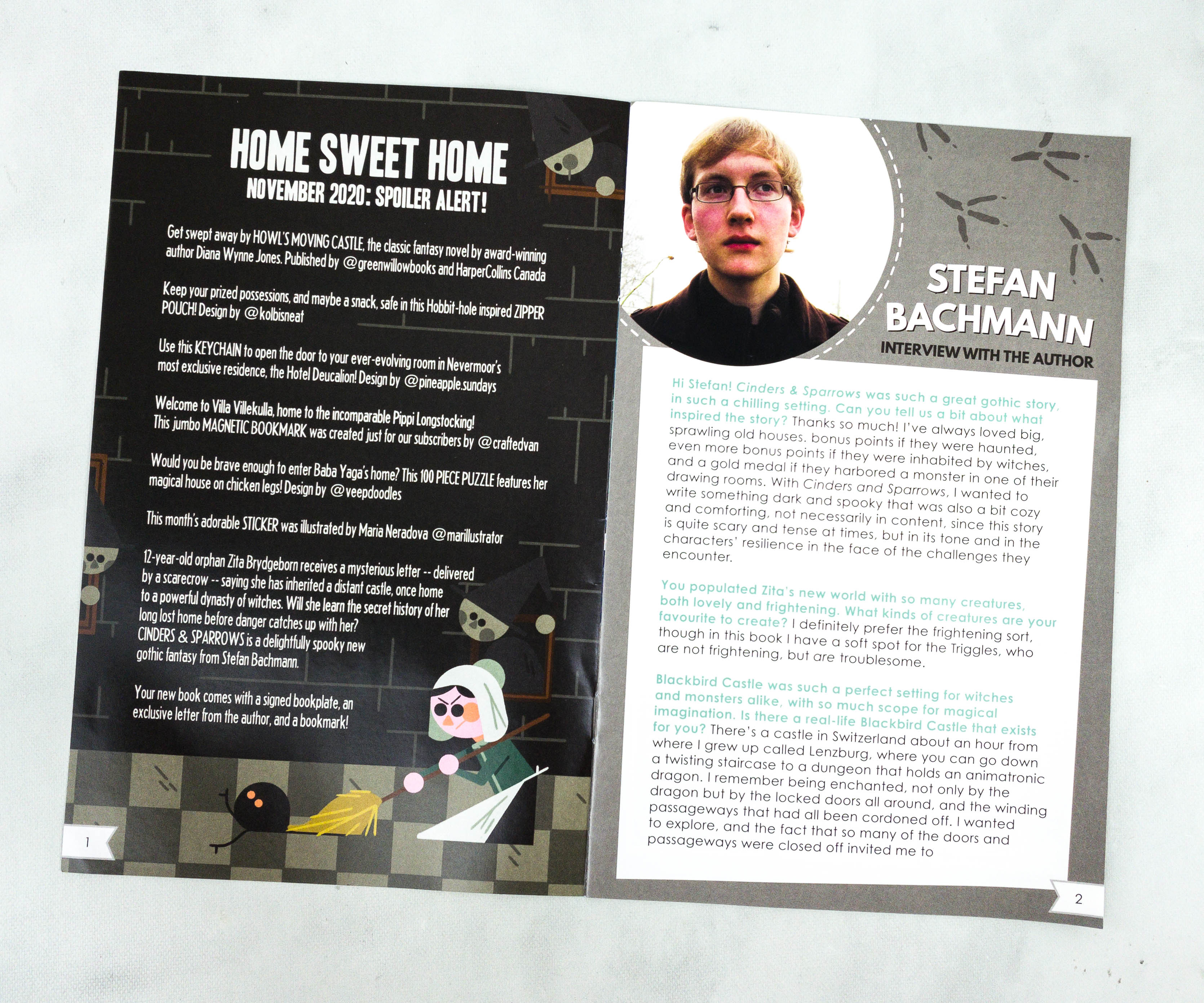 Inside, there's a list of all the items in the box, as well as an interview with this month's featured author Stefan Bachmann.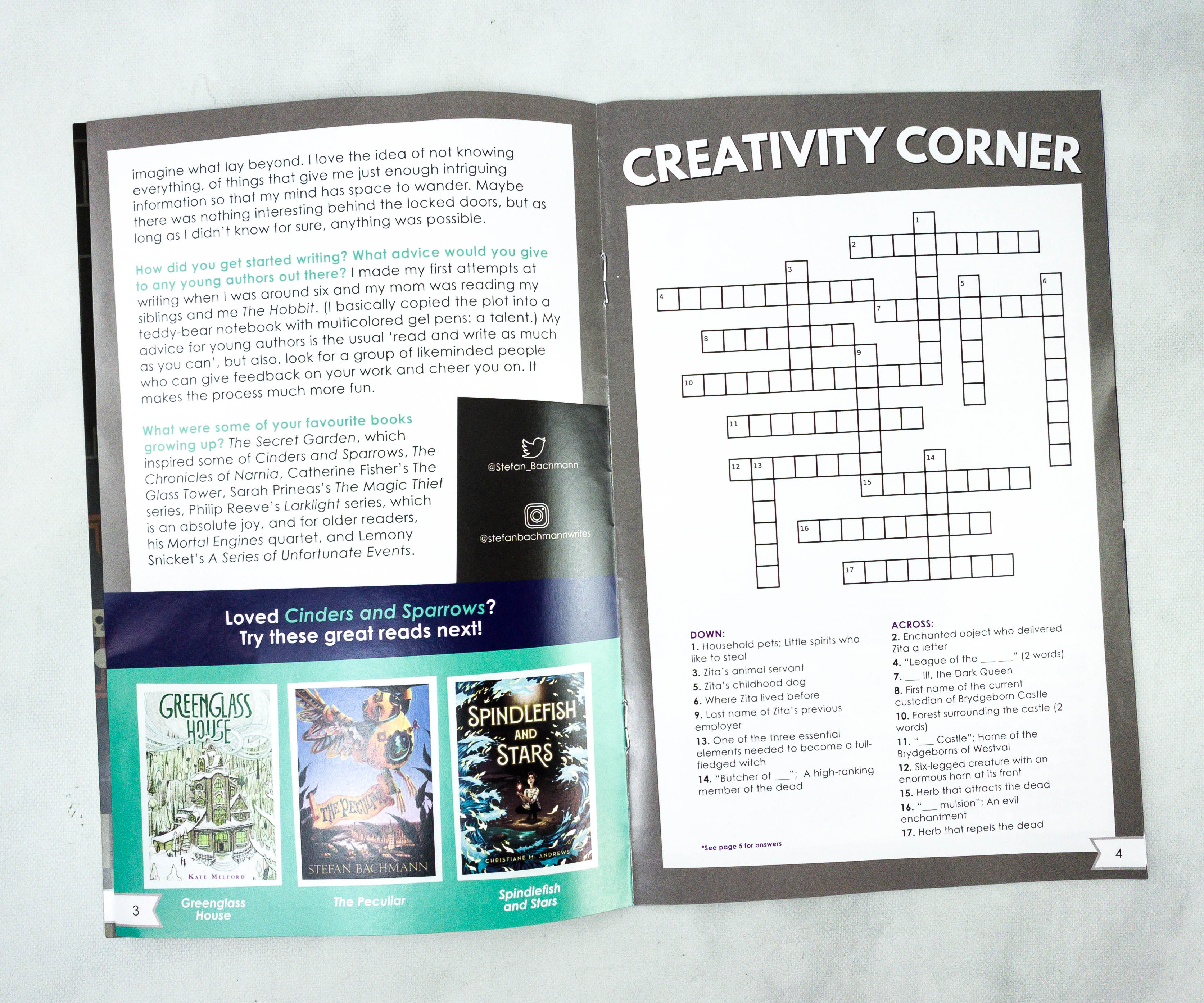 Knowing what inspired the author to pen a story can help children understand the book better.
They also suggested some titles for further reading, especially if you love this month's book: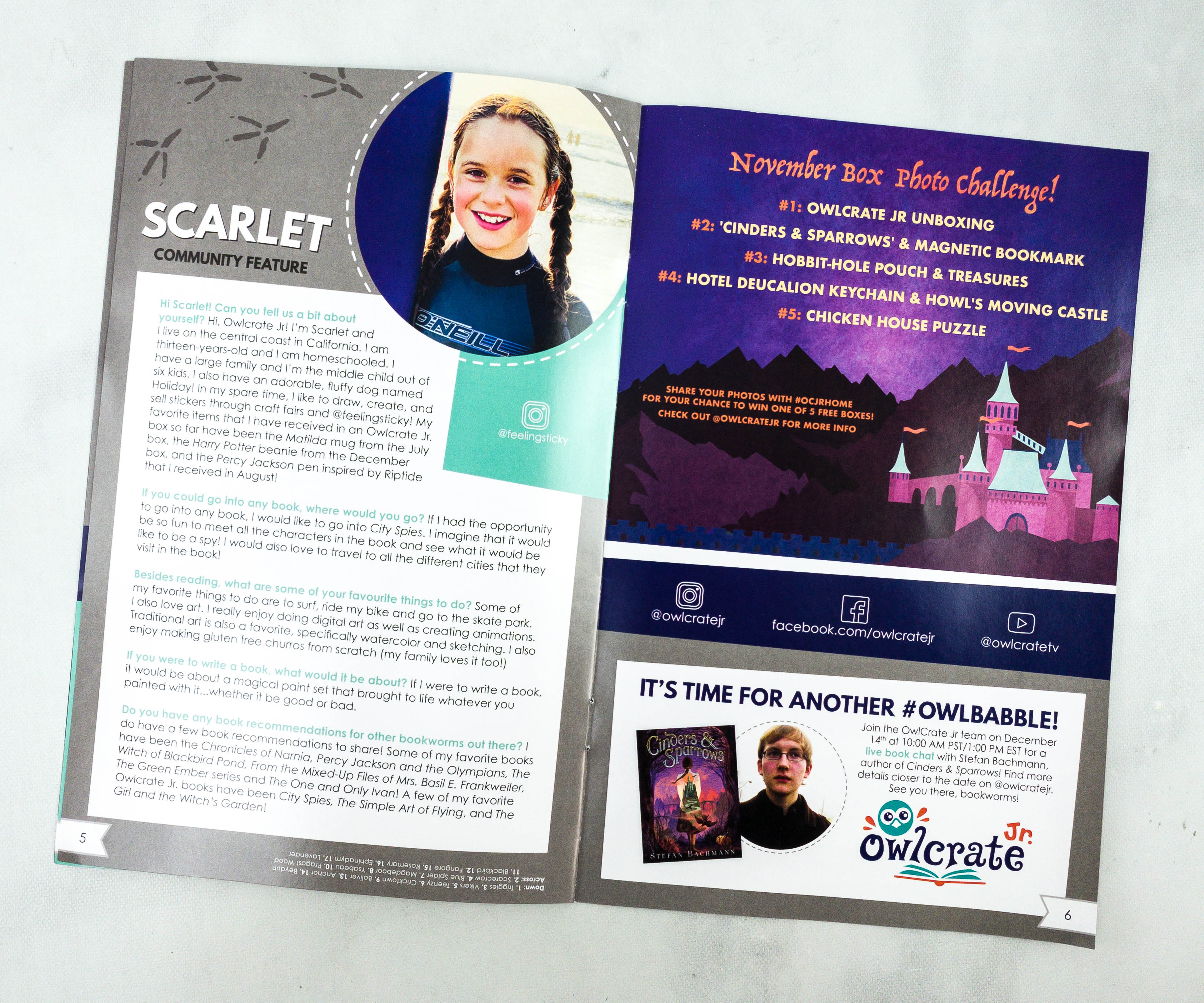 The next page is a community feature. They also gave us info for the November Box Photo Challenge!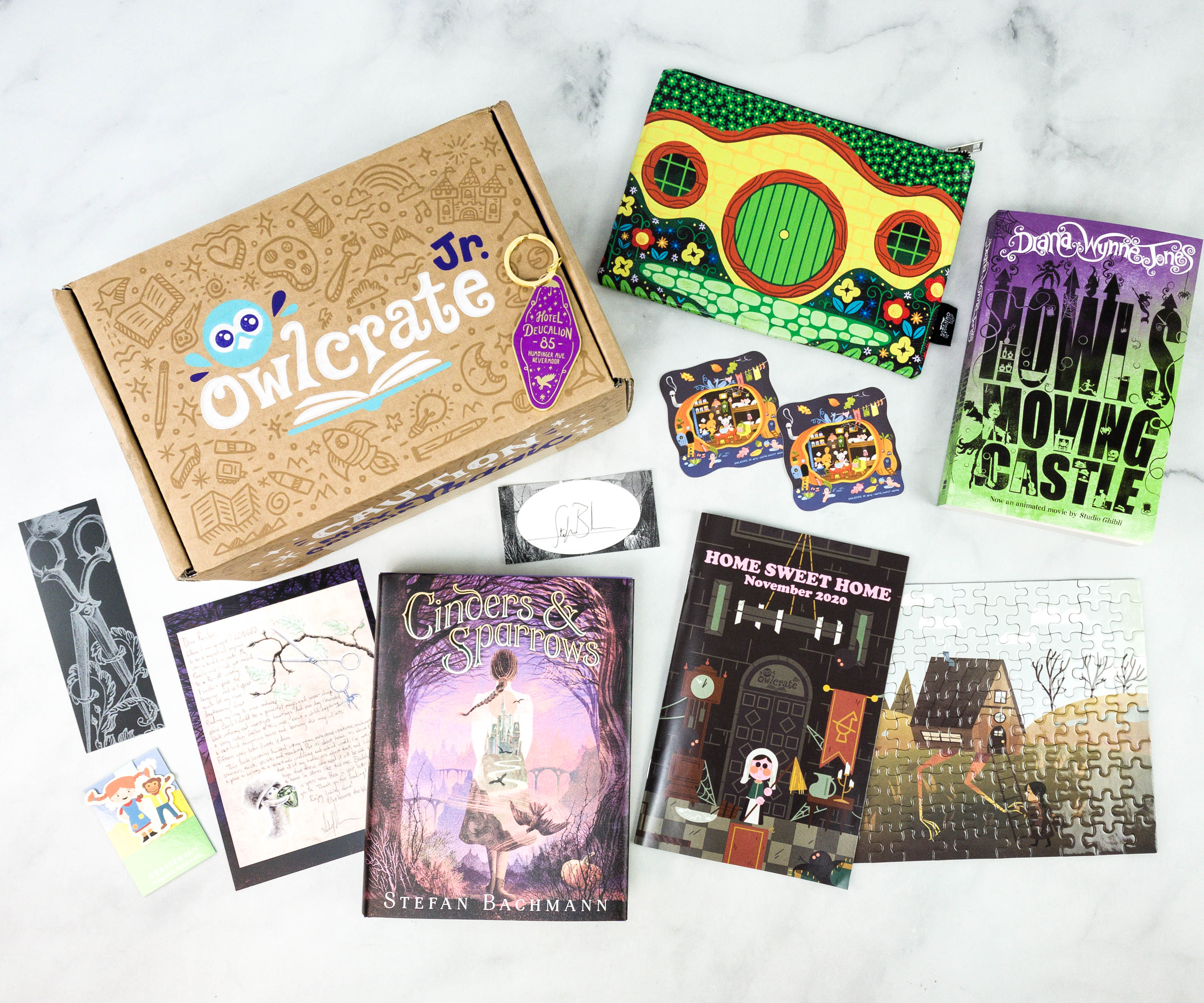 Everything in the November 2020 OwlCrate Jr. box!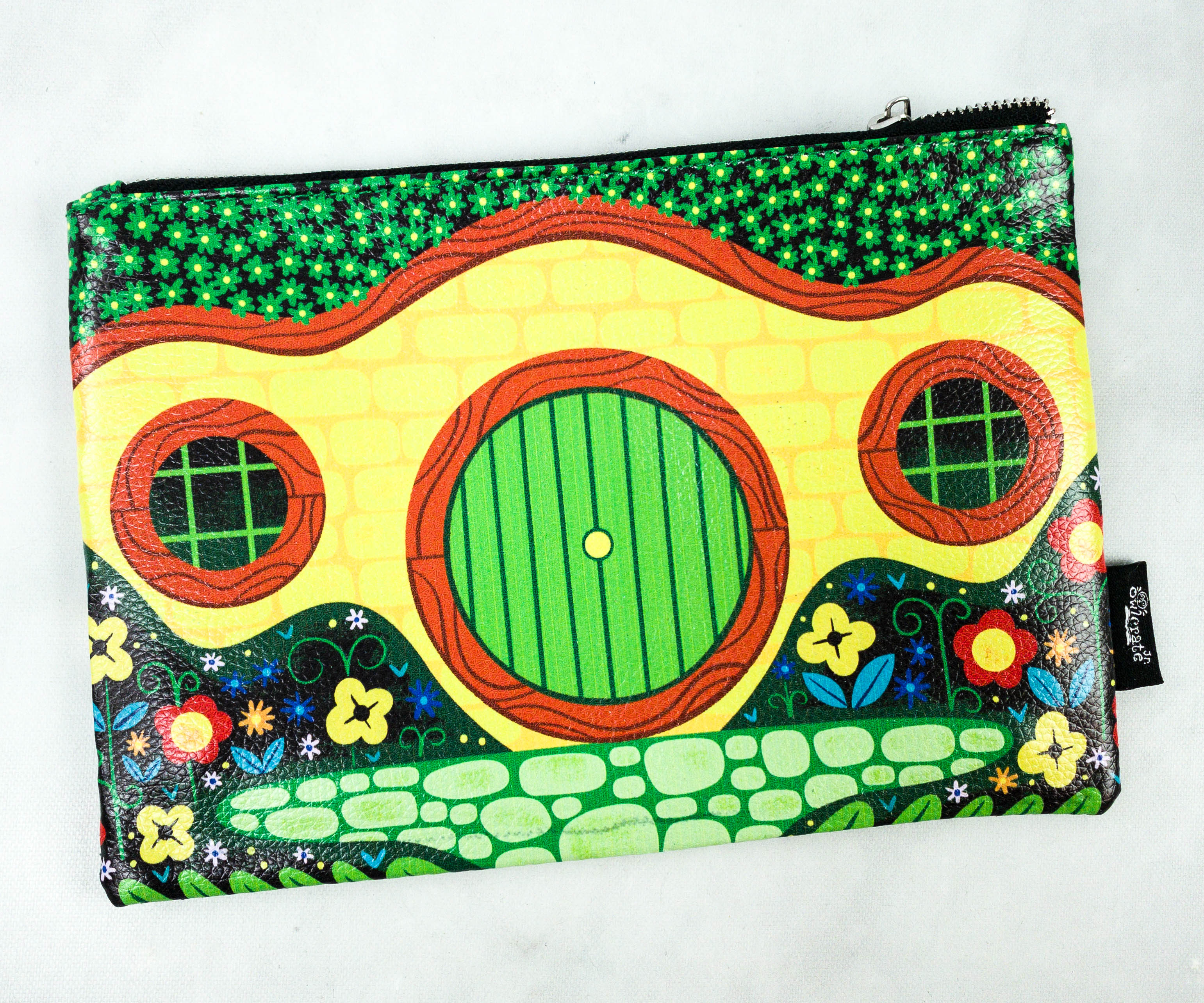 Zipper Pouch. Ideal for storing pens, pencils, and other small items, here's a colorful pouch which is also an exclusive item from Owl Crate Jr.! The design reminds me of hobbit houses!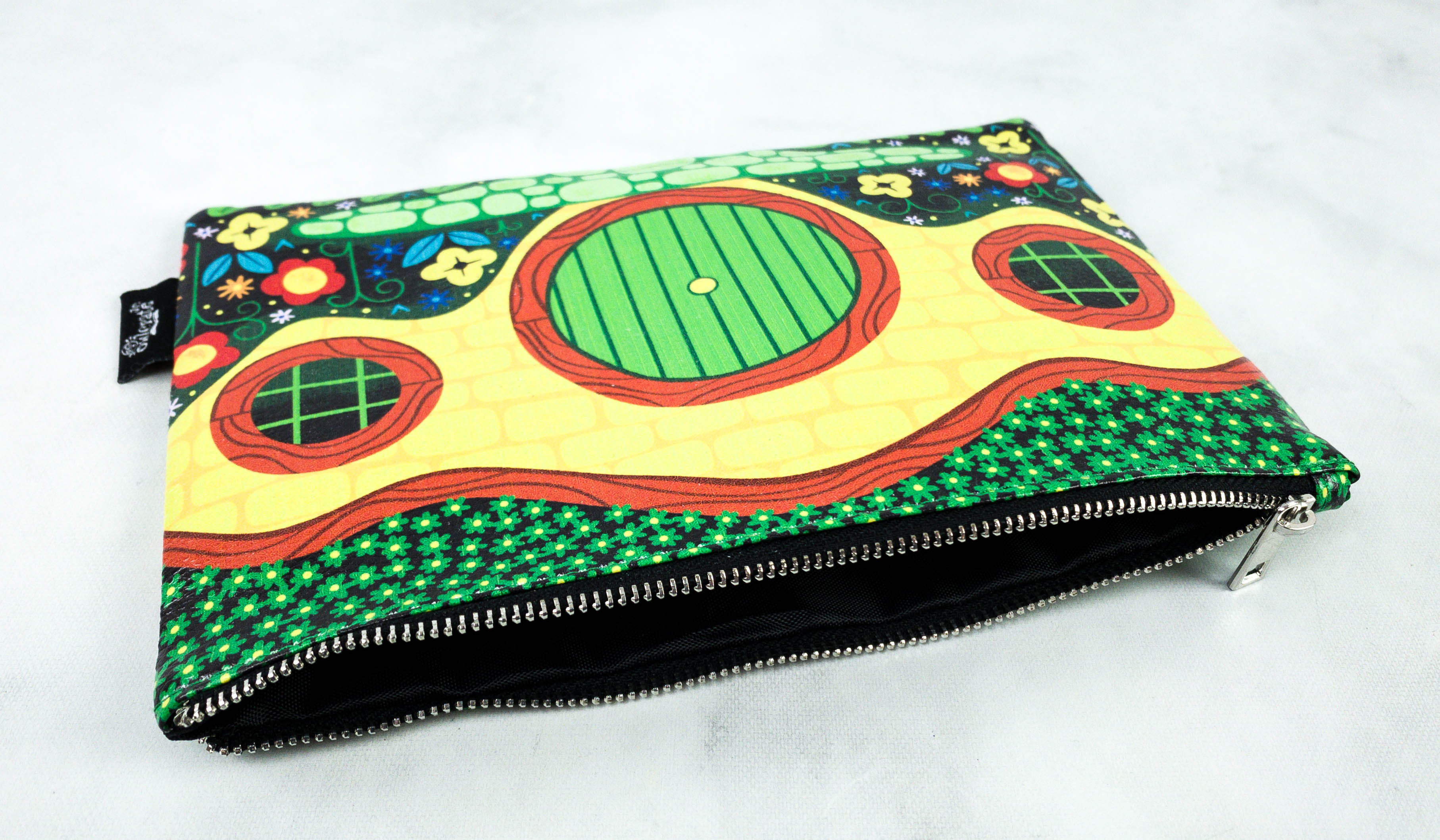 The pouch is zippered so you can easily secure the items inside.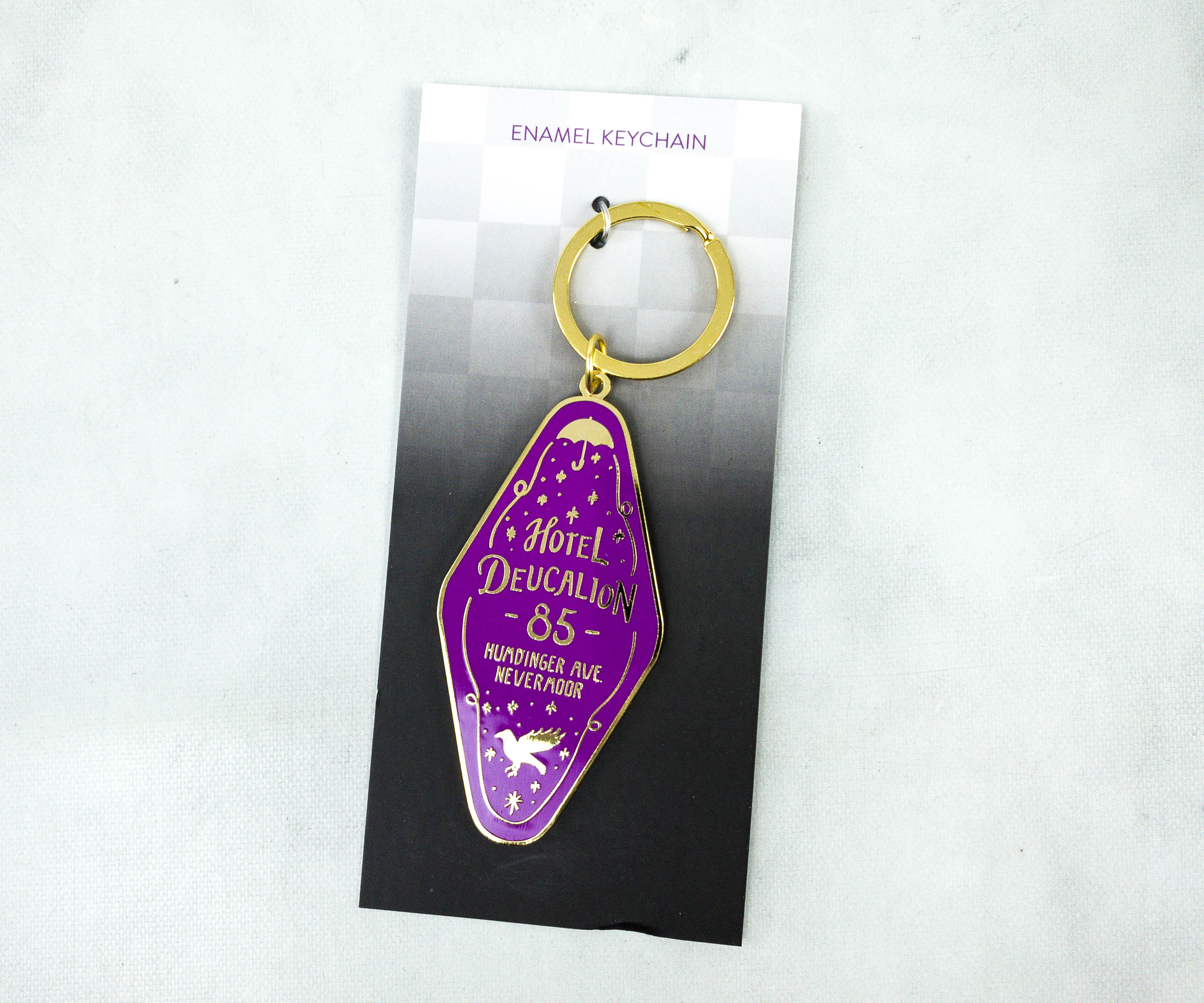 Enamel Keychain. This keychain is a perfect gift for fans of Nevermoor! It looks like a key to Hotel Deucalion's room 85 where the main protagonist Morrigan Crow resides.
The gold-colored details look wonderful on purple!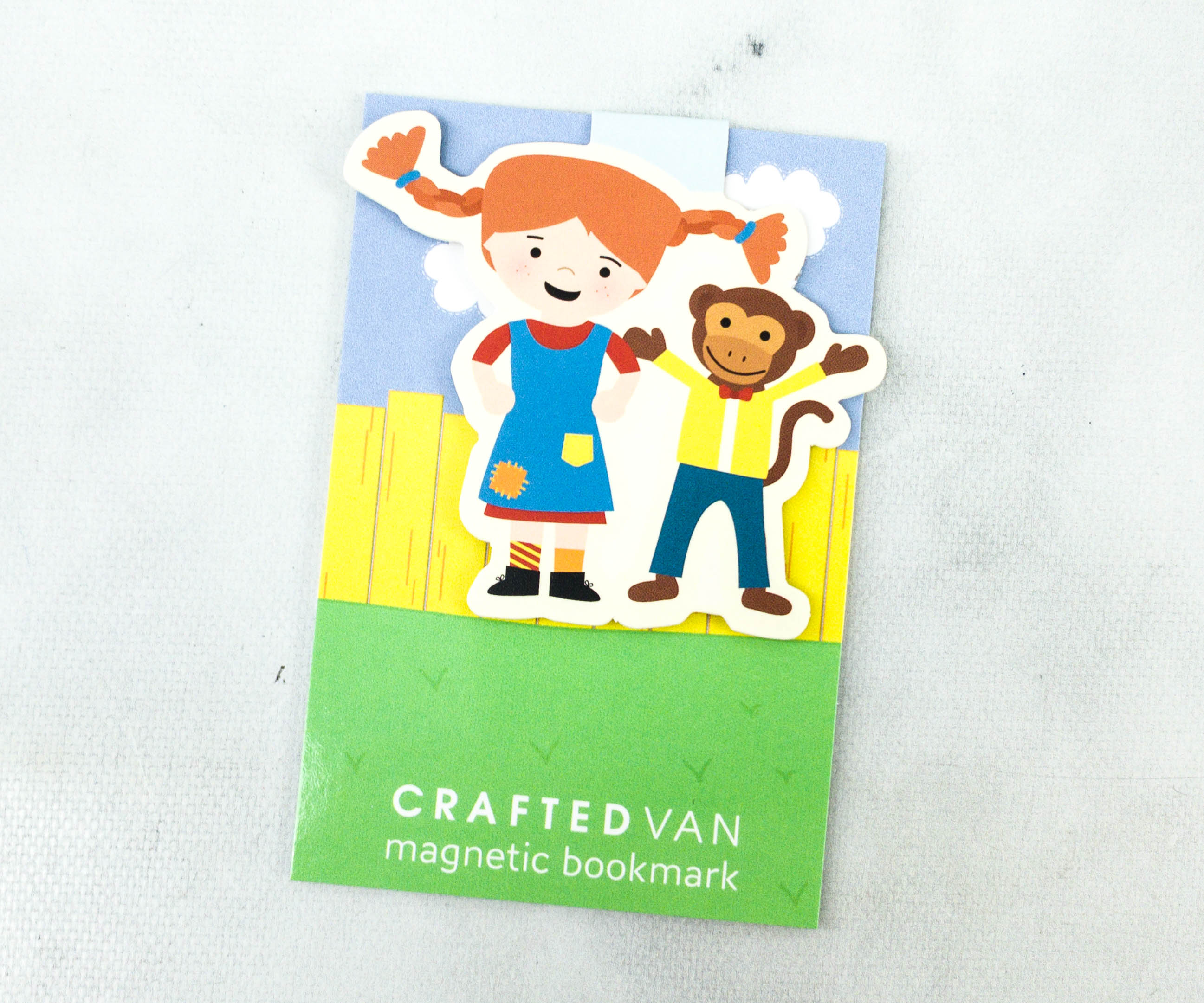 Magnetic Bookmark. To accompany kids in their reading sessions, the box also included a magnetic bookmark.
One side features a house and the other features a girl and a monkey.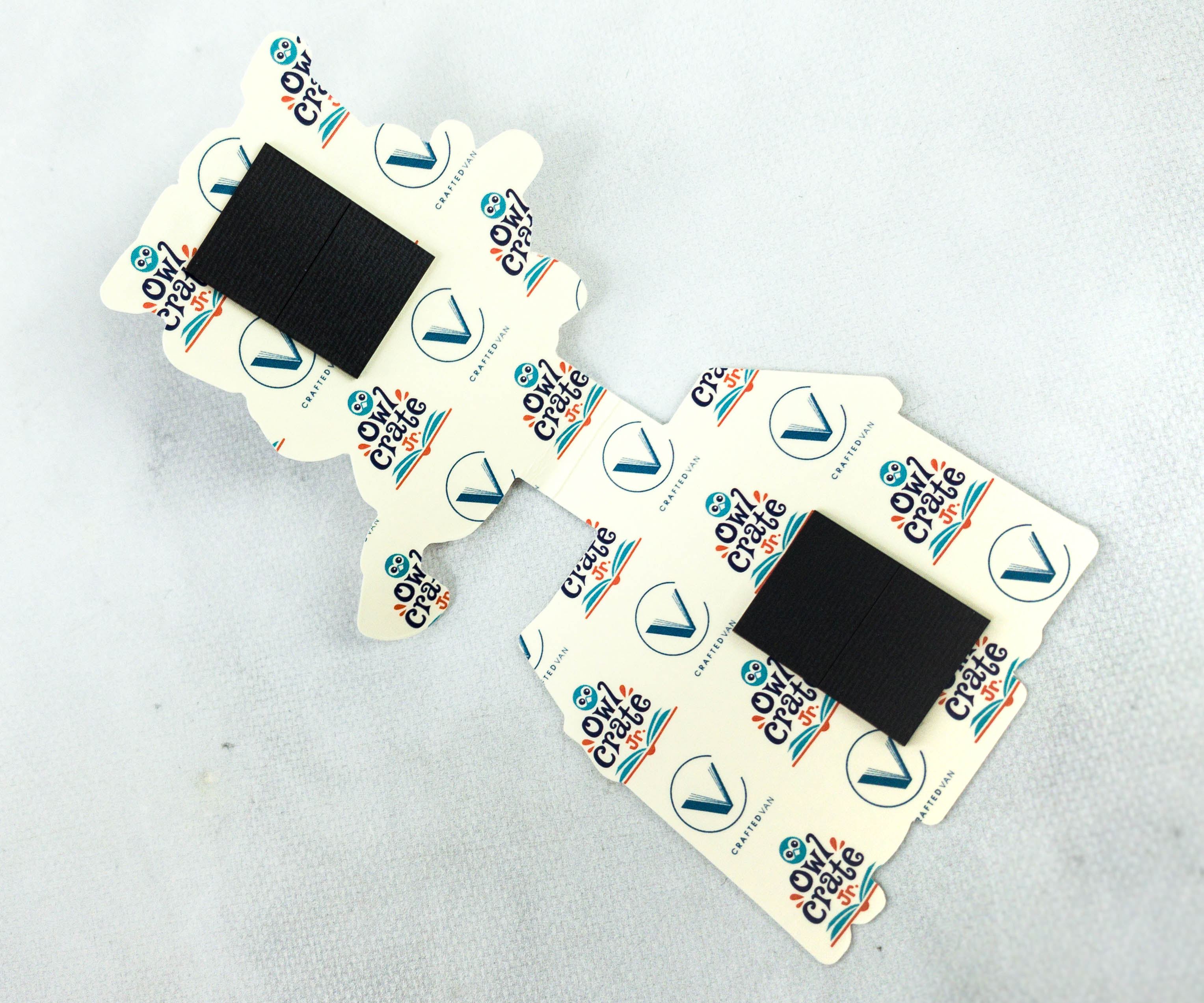 When you flip it, you'll see the square magnets. This item is also exclusive to Owl Crate Jr., thus the logos printed inside the bookmark!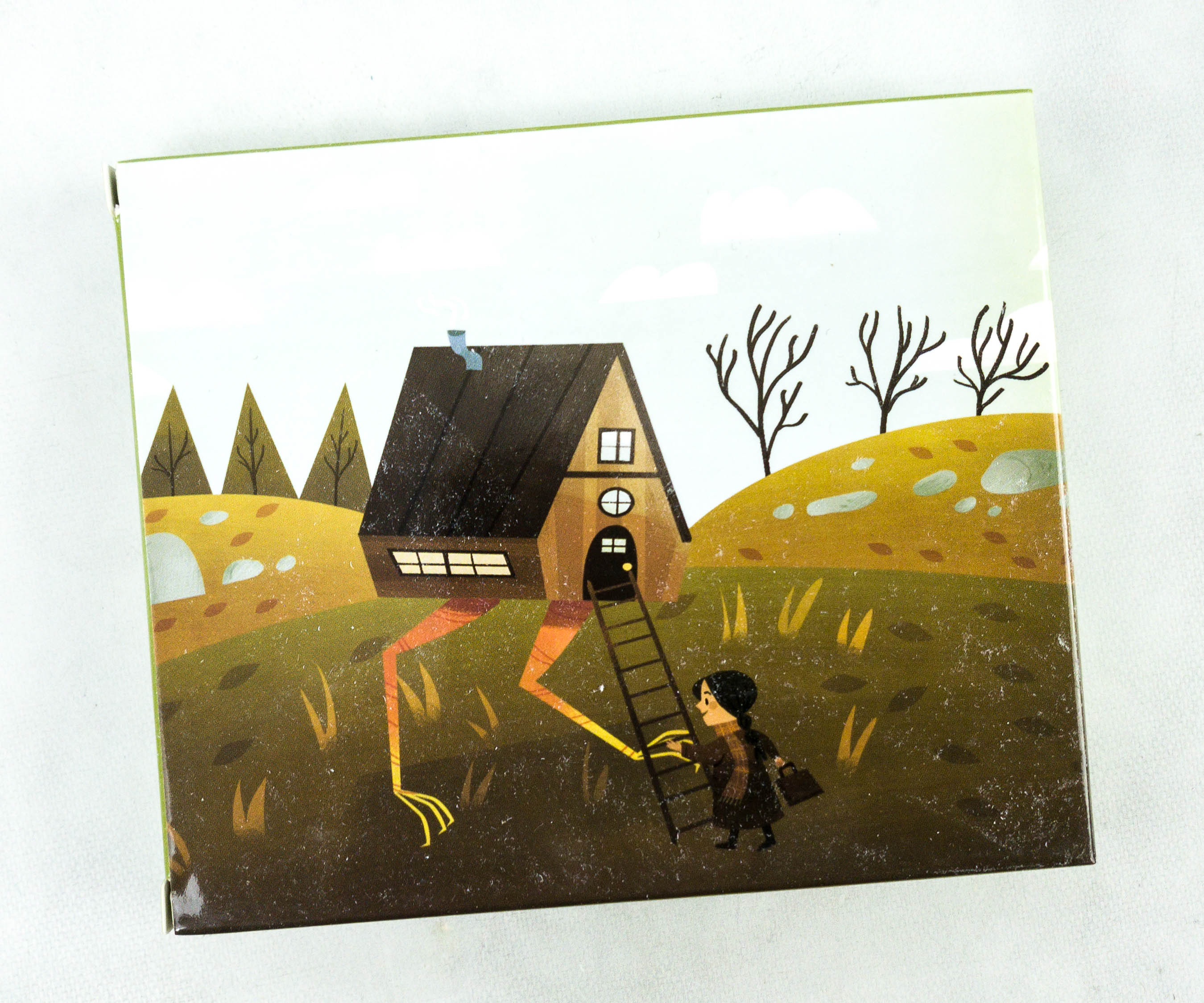 100 Piece Puzzle. Here's another fun thing to do for kids, a puzzle! It came in its own box for safekeeping.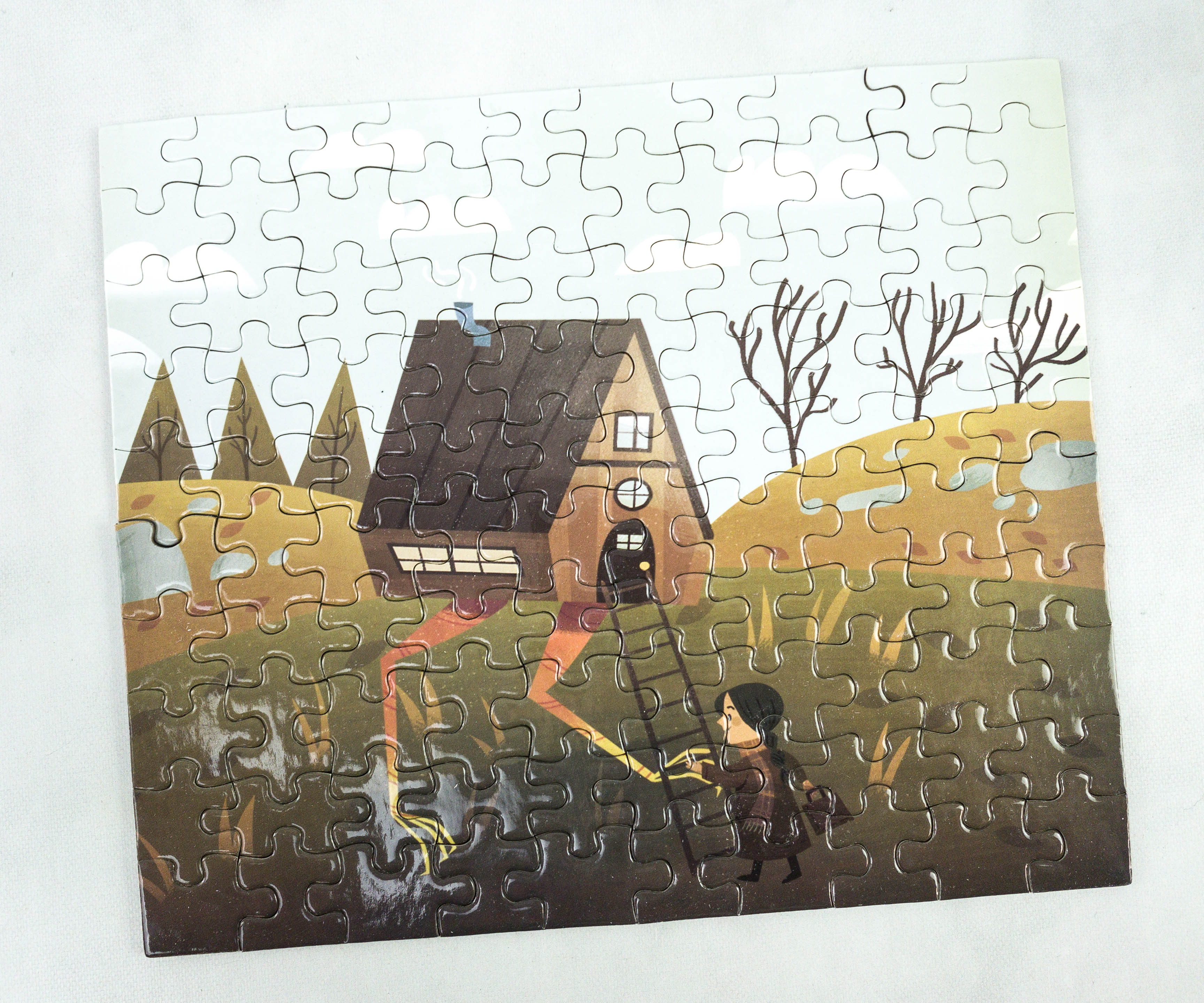 My kids enjoyed putting this puzzle together!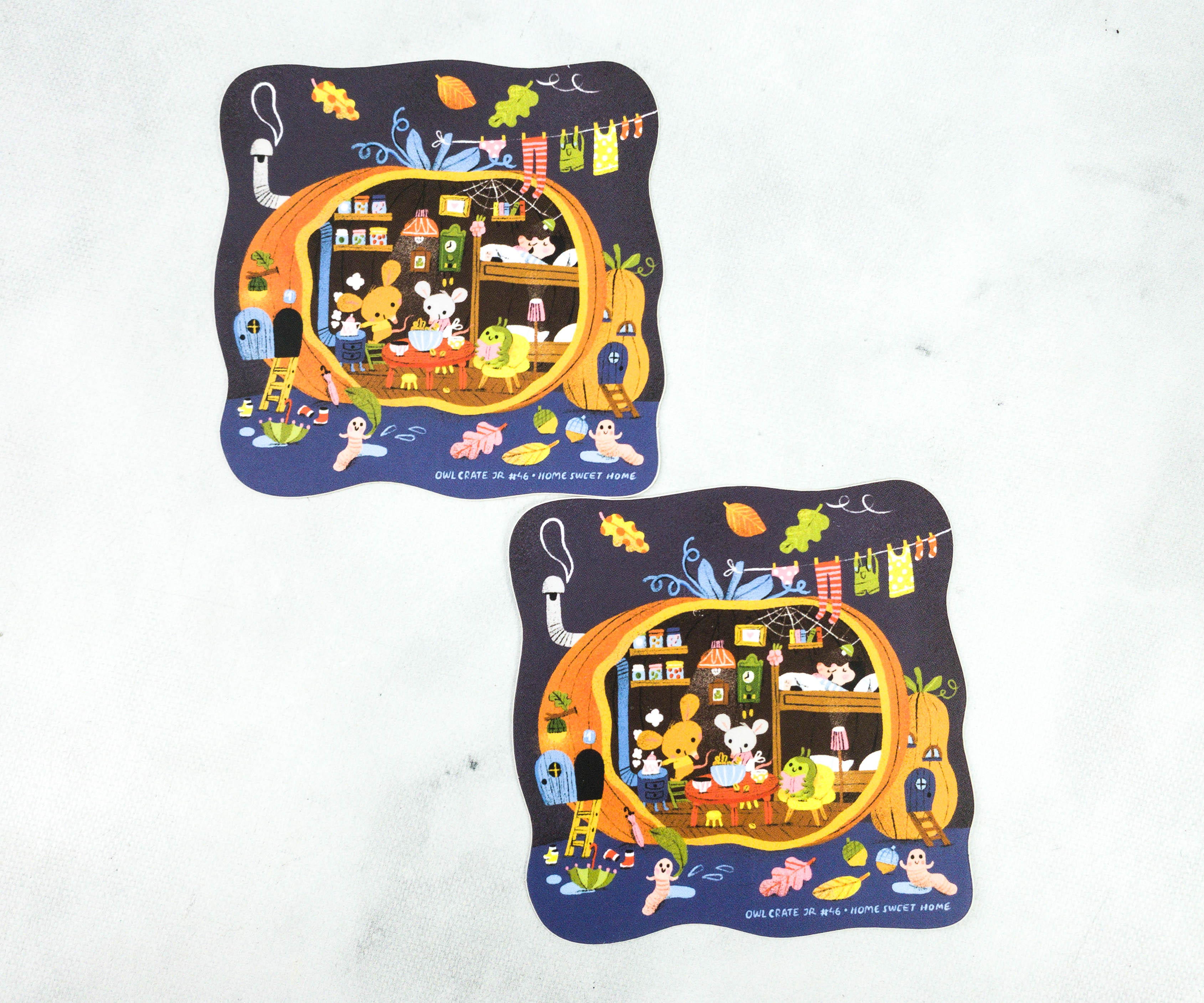 Stickers. The box also includes a pair of stickers based on this month's theme, Home Sweet Home!
Howl's Moving Castle by Diana Wynne Jones ($8.09)
Diana Wynne Jones's entrancing, classic fantasy novel is filled with surprises at every turn. 

Sophie has the great misfortune of being the eldest of three daughters, destined to fail miserably should she ever leave home to seek her fate. But when she unwittingly attracts the ire of the Witch of the Waste, Sophie finds herself under a horrid spell that transforms her into an old lady. Her only chance at breaking it lies in the ever-moving castle in the hills: the Wizard Howl's castle. To untangle the enchantment, Sophie must handle the heartless Howl, strike a bargain with a fire demon, and meet the Witch of the Waste head-on. Along the way, she discovers that there's far more to Howl—and herself—than first meets the eye.

In this giant jigsaw puzzle of a fantasy, people and things are never quite what they seem. Destinies are intertwined, identities exchanged, lovers confused. The Witch has placed a spell on Howl. Does the clue to breaking it lie in a famous poem? And what will happen to Sophie Hatter when she enters Howl's castle?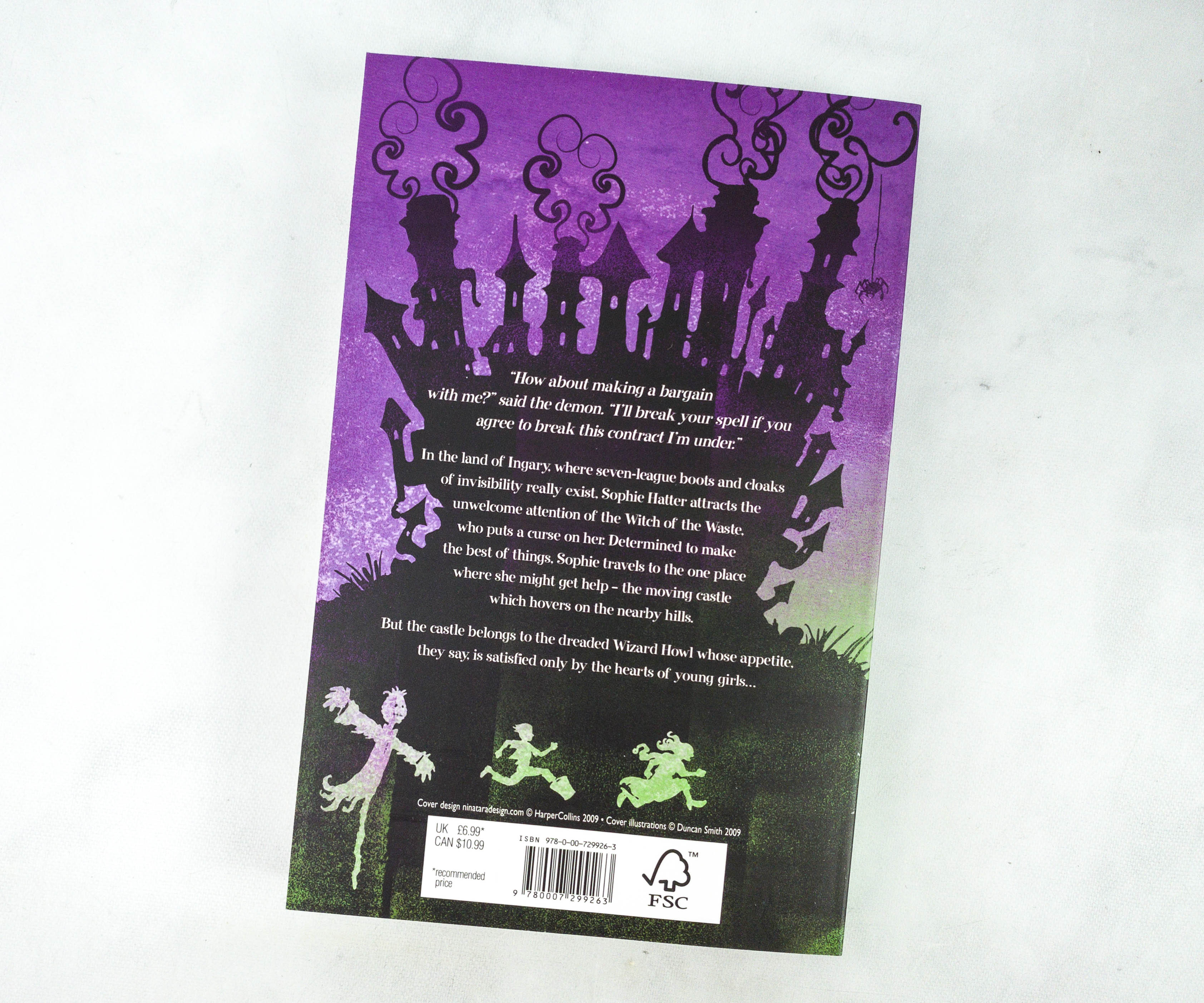 This young adult fantasy is a perfect read for middle graders!
I can totally see why this book is considered a classic. It's well written and straightforward, you'll just find yourself more engrossed the more you turn the pages.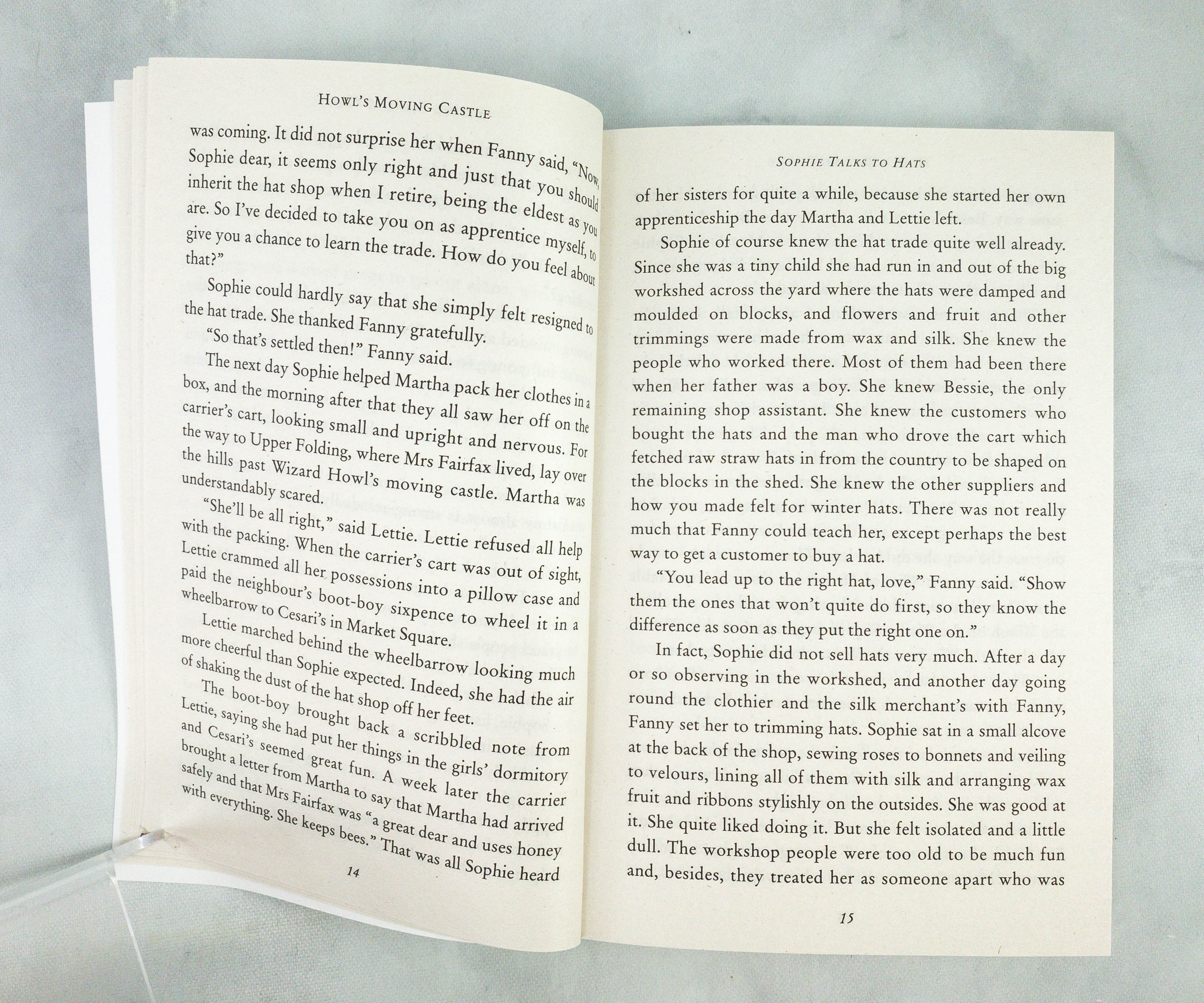 My daughter totally loved this one-of-a-kind story, as well as the characters Sophie and Howl!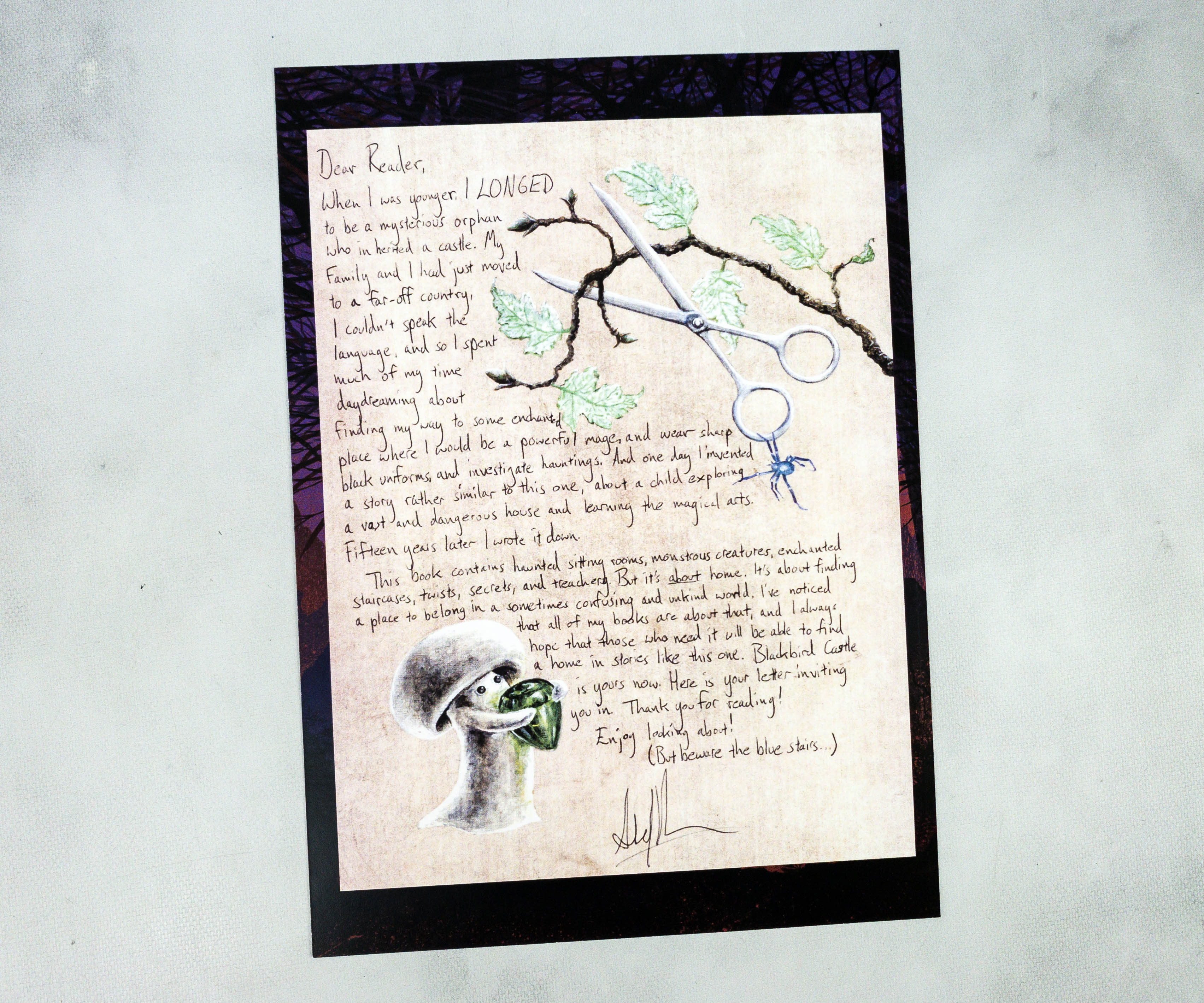 Next up is a letter from this month's featured author, Stefan Bachmann.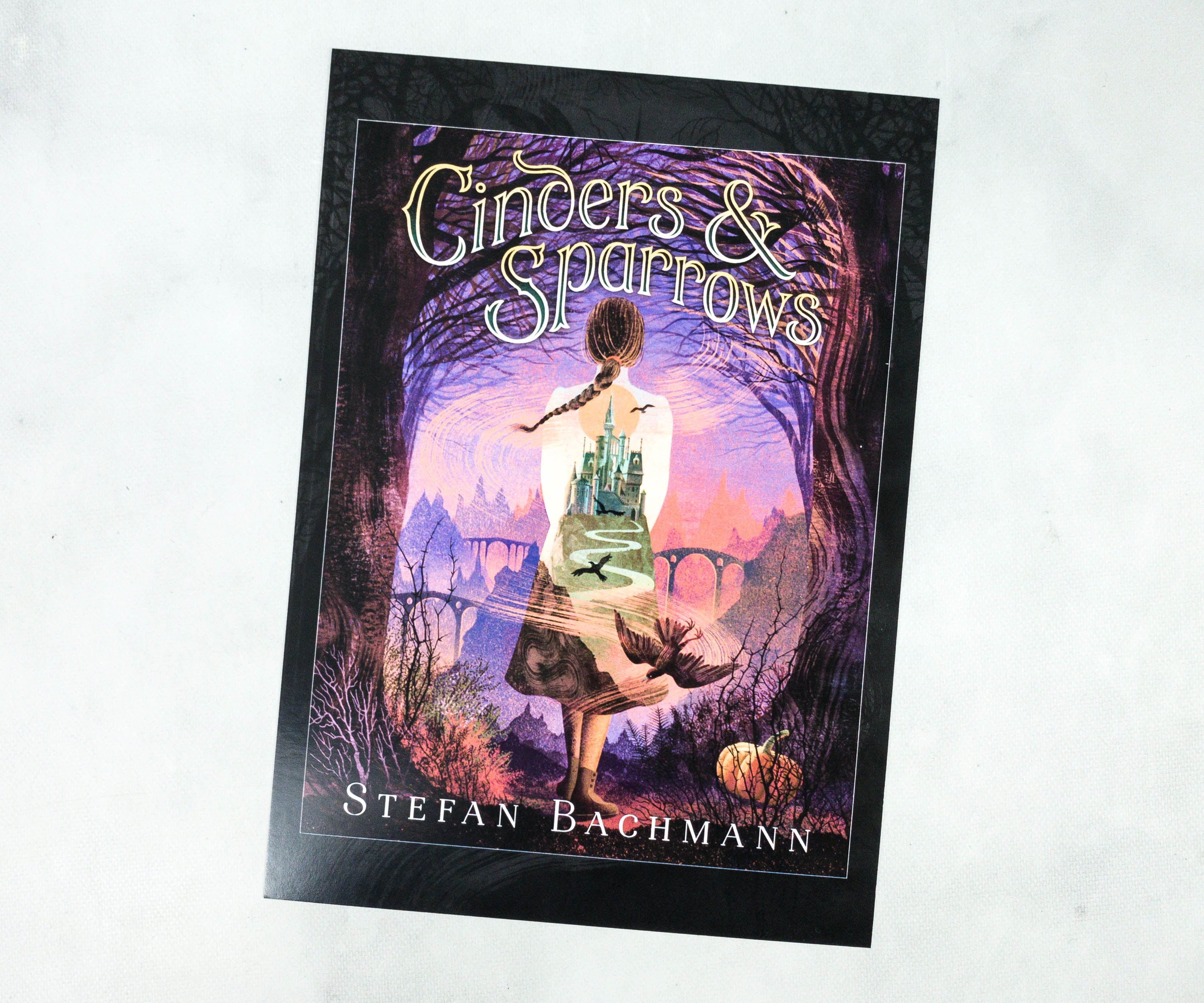 At the back, it features the same artwork on the cover of Cinders & Sparrows.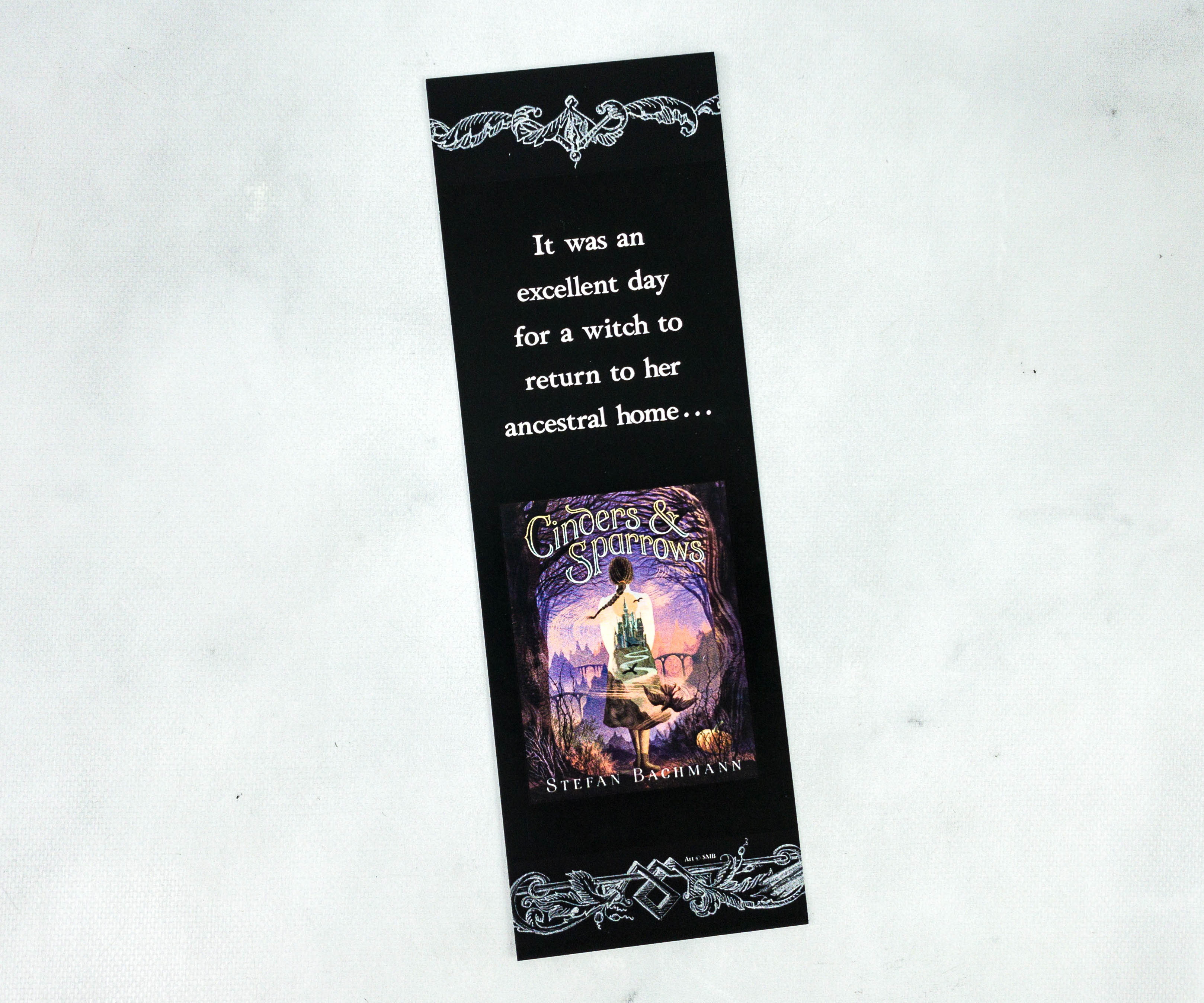 There's also a bookmark featuring the book. It gives us a brief idea of what the book is all about.
It was an excellent day for a witch to return to her ancestral home…
The back has a vintagey design as well!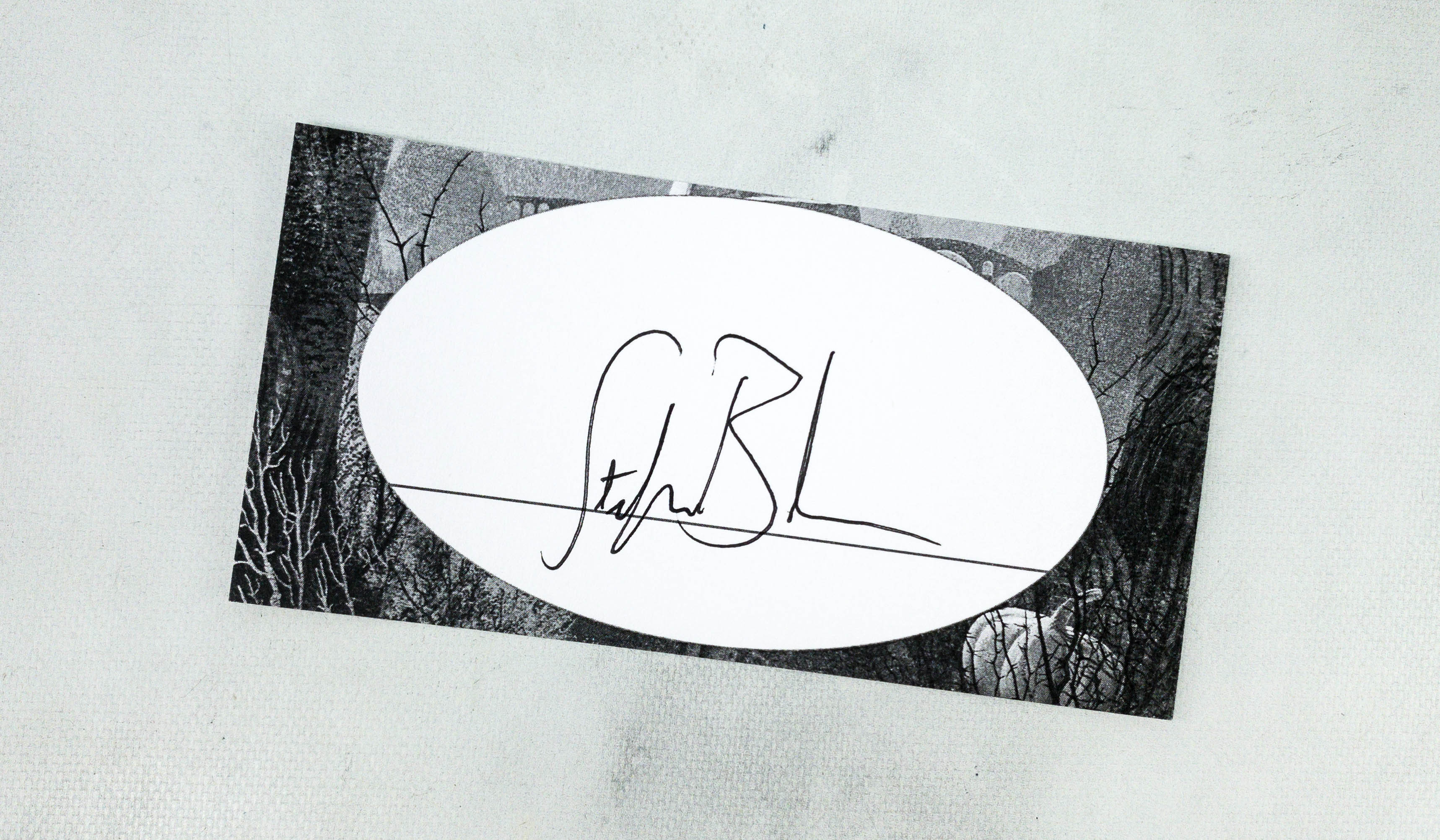 Of course, they also sent us a signed bookplate!
Cinders & Sparrows by Stefan Bachmann ($16.99)
A suspenseful tale of witches, family, and magic from internationally bestselling author Stefan Bachmann. When a twelve-year-old orphan unexpectedly becomes the mistress of a seemingly abandoned castle, she is thrust into a mysterious plot involving murderous spells, false identity, and a magical battle of wills between the living and the dead. Readers of Kate Milford's Greenglass House, Victoria Schwab's City of Ghosts, and Diana Wynne Jones will be riveted.

Twelve-year-old Zita, an orphan and a housemaid, has resigned herself to a life of drudgery when a strange letter arrives, naming her the only living heir to the Brydgeborn fortune. Now the mistress of the castle, Zita soon realizes foul play led to the death of her family. And as she is guided through lessons in the art of witchcraft by the somewhat mysterious Mrs. Cantanker, Zita begins to wonder who is friend and who is foe.

Unforgettable and utterly enchanting, this stand-alone tale about family, belonging, and friendship will bewitch readers of Tahereh Mafi's Whichwood, Katherine Arden's Small Spaces, and Diana Wynne Jones's Howl's Moving Castle. Cinders & Sparrows is a magical page-turner by the author of The Peculiar, the acclaimed international bestseller.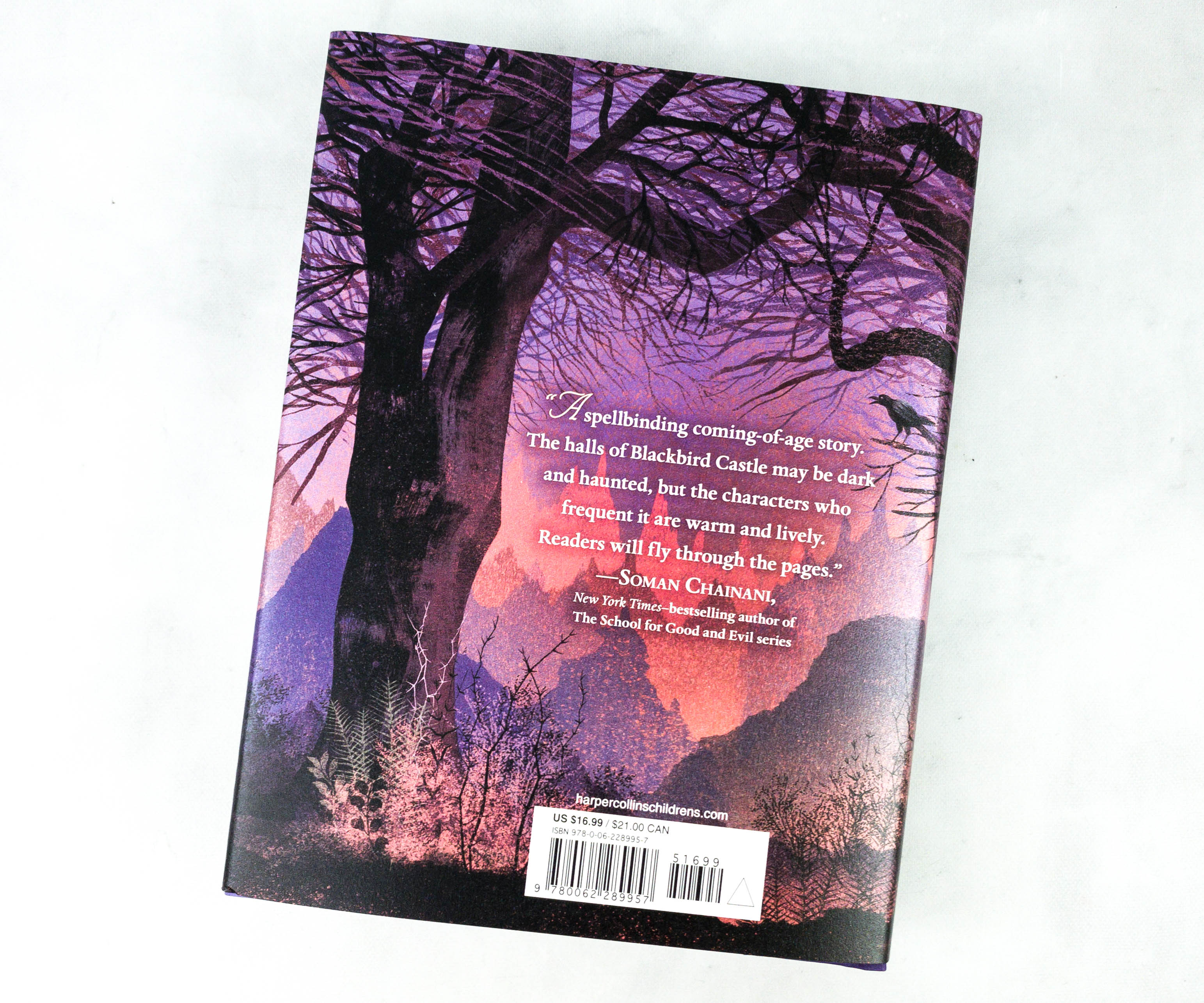 This book is a great pick for anyone who loves stories that involve fantasy and paranormal elements.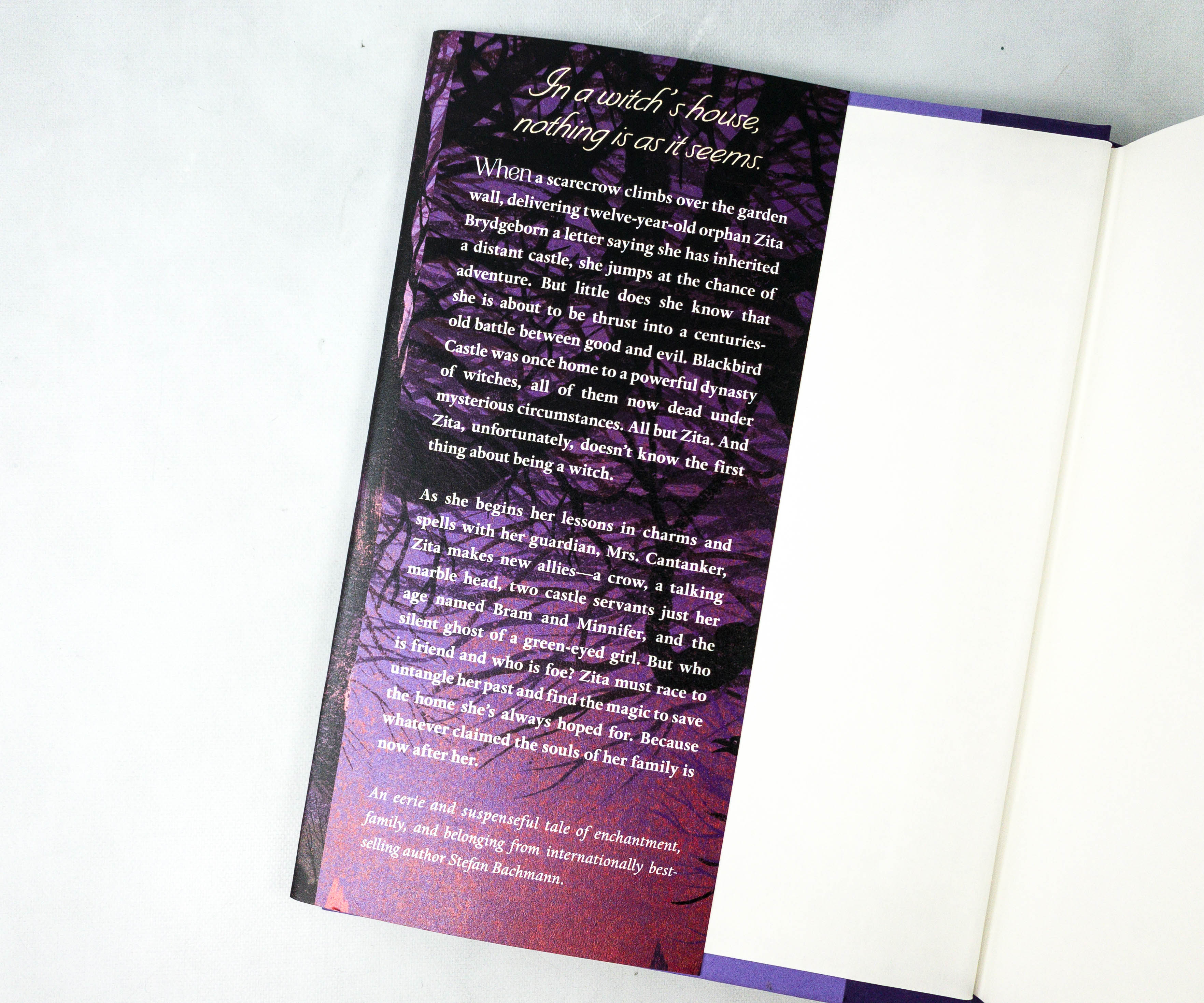 The synopsis is printed at the flap of the book's dust jacket.
The story's protagonist is 13-year-old Zita Brydgeborn who came from a family of witches. The problem is that they are currently under a spell and she needs to fix it! She's such an endearing character and her resilience is admirable.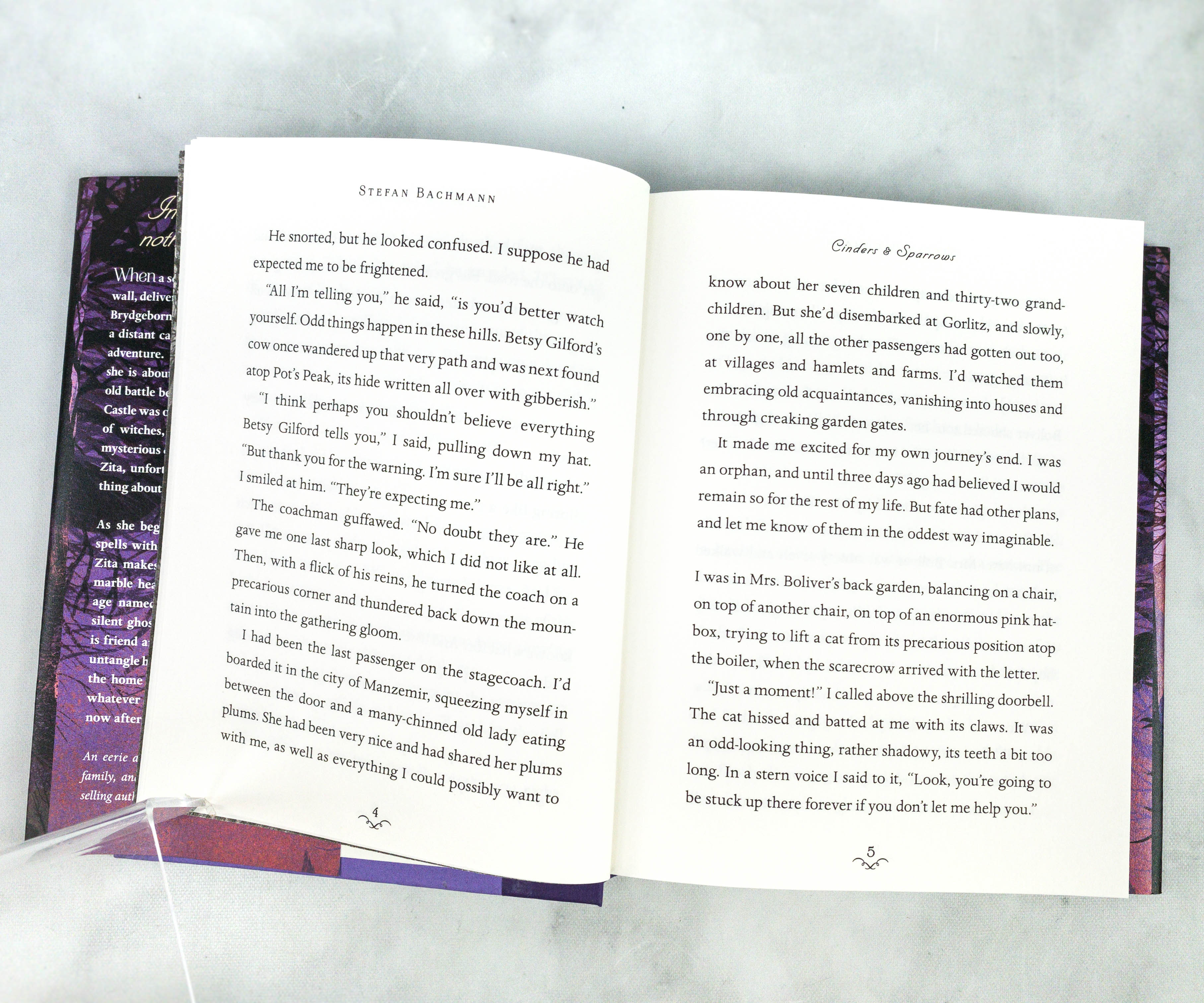 This enchanting adventure is also filled with magic and witchery. Plus, the world-building is fantastic. Anyone who loved The Howl's Moving Castle would probably like this book as well!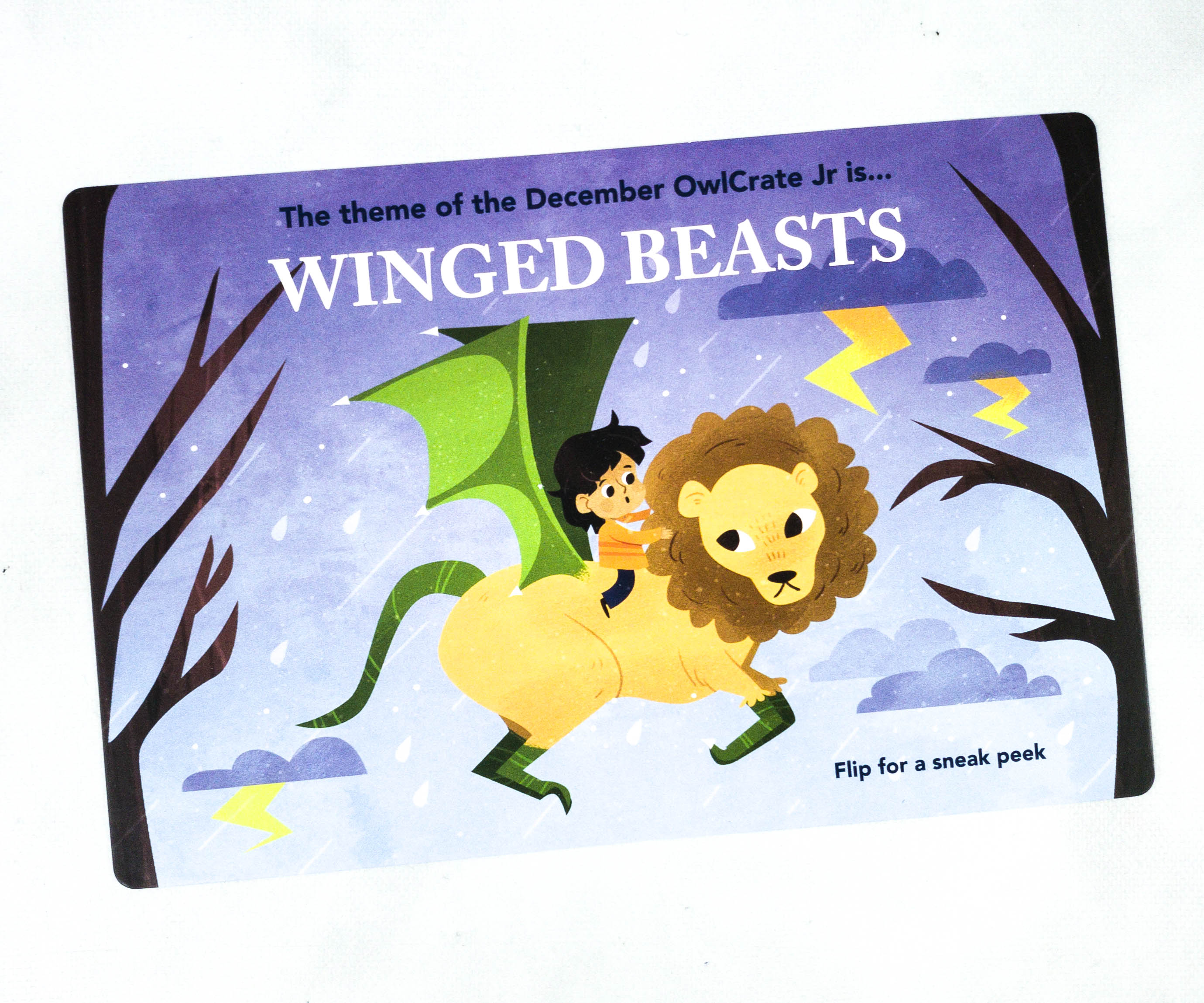 They sent a sneak peek for next month's box!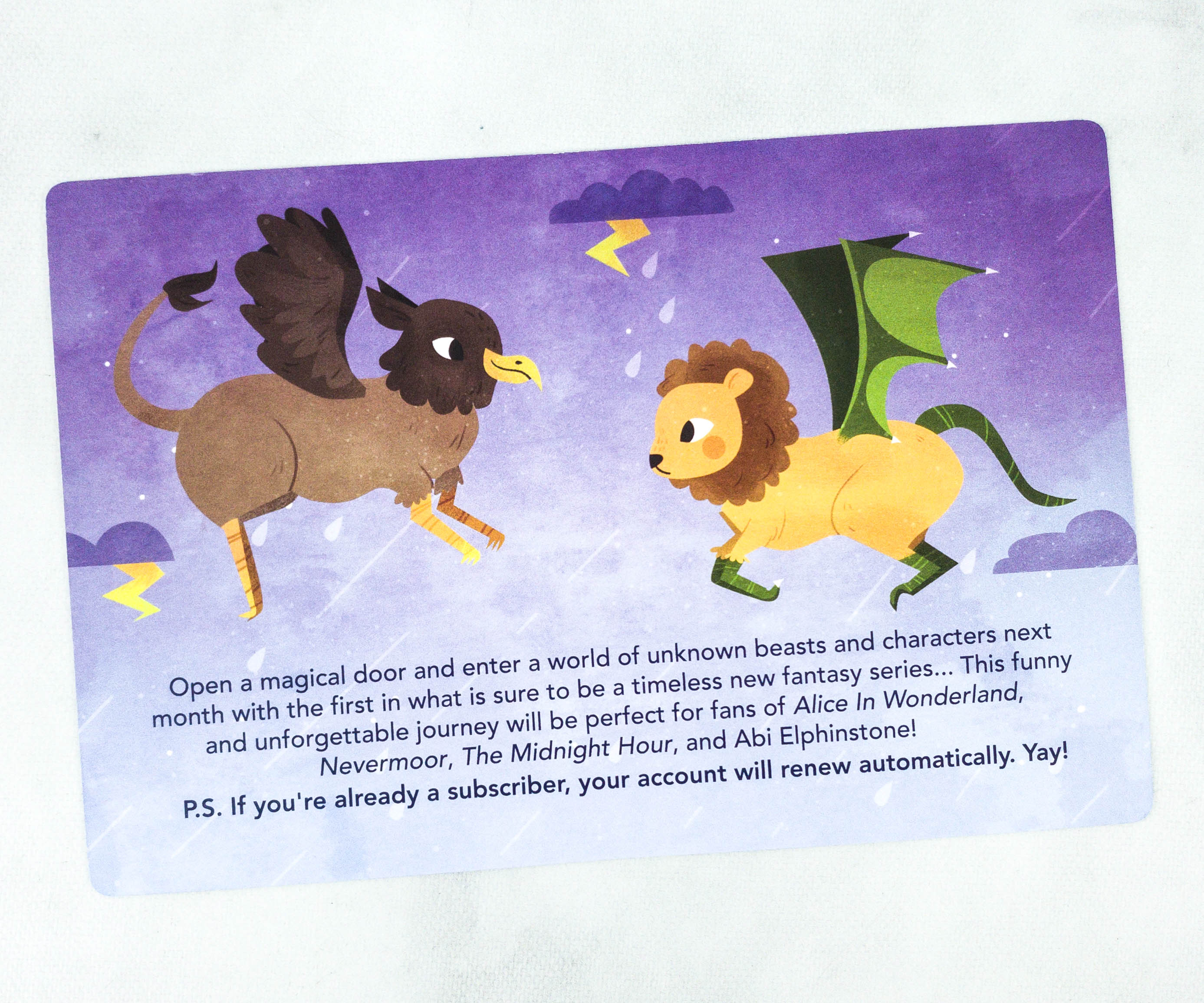 Open a magical door and enter a world of unknown beasts and characters next month with the first in what is sure to be a timeless new fantasy series… This funny and unforgettable journey will be perfect for fans of Alice in Wonderland, Nevermoor, The Midnight Hour, and Abi Elphinstone.
The books and bookish items from OwlCrate Jr. are always a hit with my daughter. There are two books this month, Howl's Moving Castle and Cinders & Sparrows. The latter is a classic and the other one is also a well-written fantasy tale. Among the bookish items, my daughter's favorite is the pouch where she can put and organize some of her things. She also likes the keychain because of the cute details! This is a well-thought-out box and, based on the sneak peek they provided, the next box is also pretty interesting!
What did you think of the OwlCrate Jr. box this month?