Nomadik is a subscription box for outdoor enthusiasts. Each monthly box includes functional gear designed to increase your fun in the outdoors. All products have been trail tested by an outdoor adventurer and often incorporate new technologies. Every box has three to six pieces of unique, newly-released, or just plain ultra-handy gear from premium brands.
DEAL: Save $5 off on your first subscription box with coupon code HELLO5OFF.
And if you sign up now, your first box will be the Nomadik Welcome Kit – the Hike Kit or the Hammock Kit!
All the items were packed inside a sturdy brown box.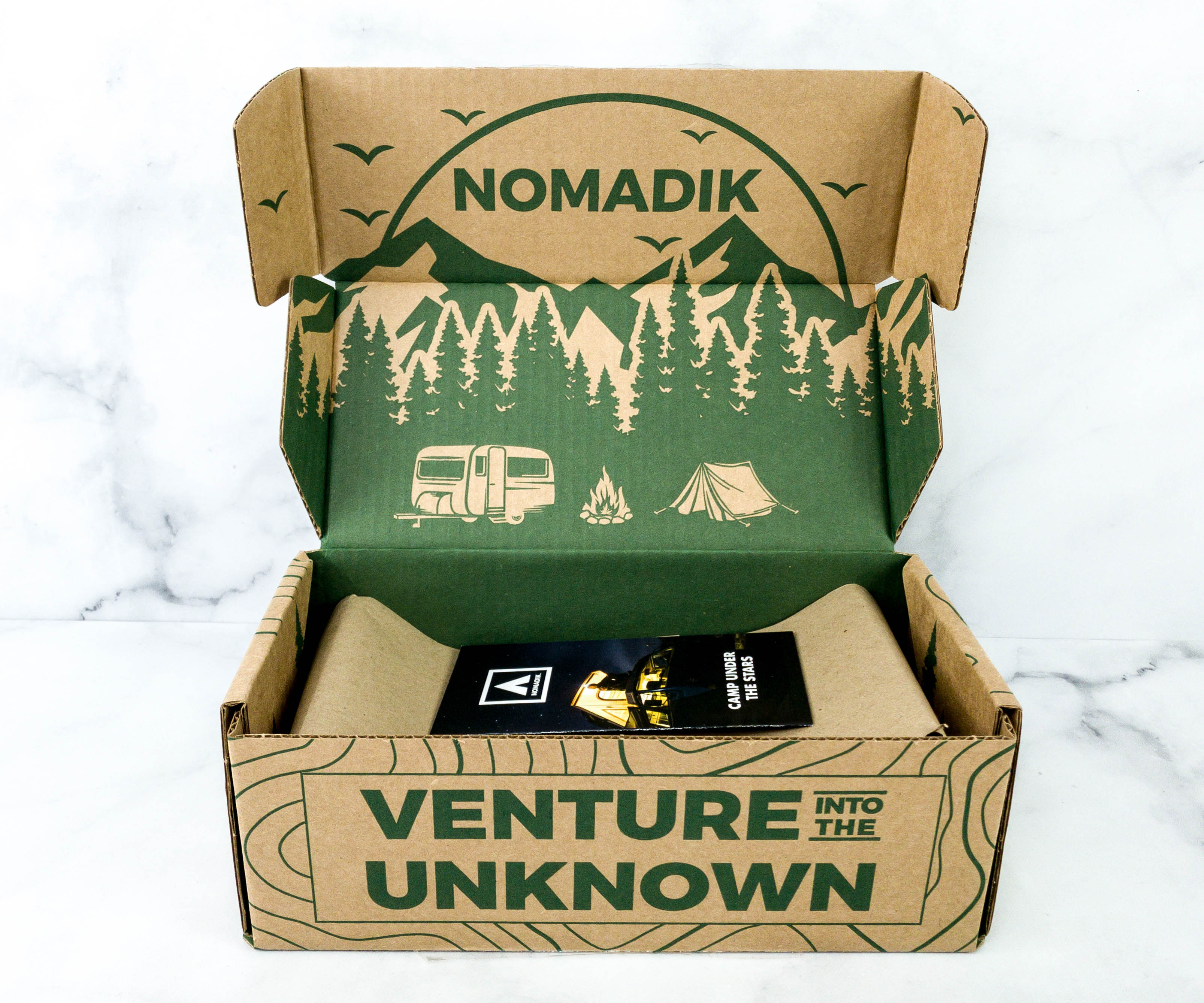 Everything is durable outdoorsy type stuff, so no need for tons of packing materials.
Most of the items arrived in their original packaging.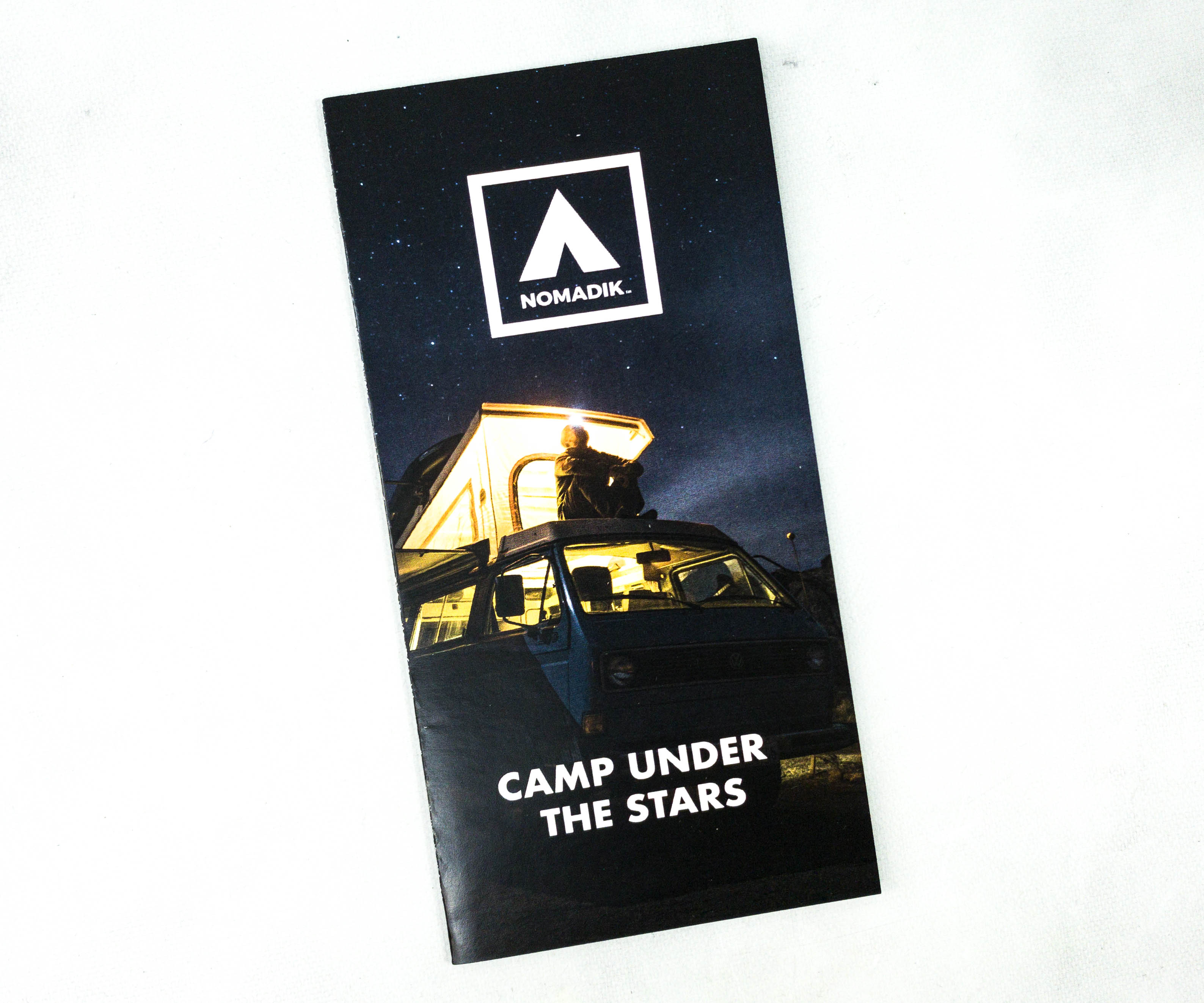 The theme for January 2021 is Camp Under The Stars.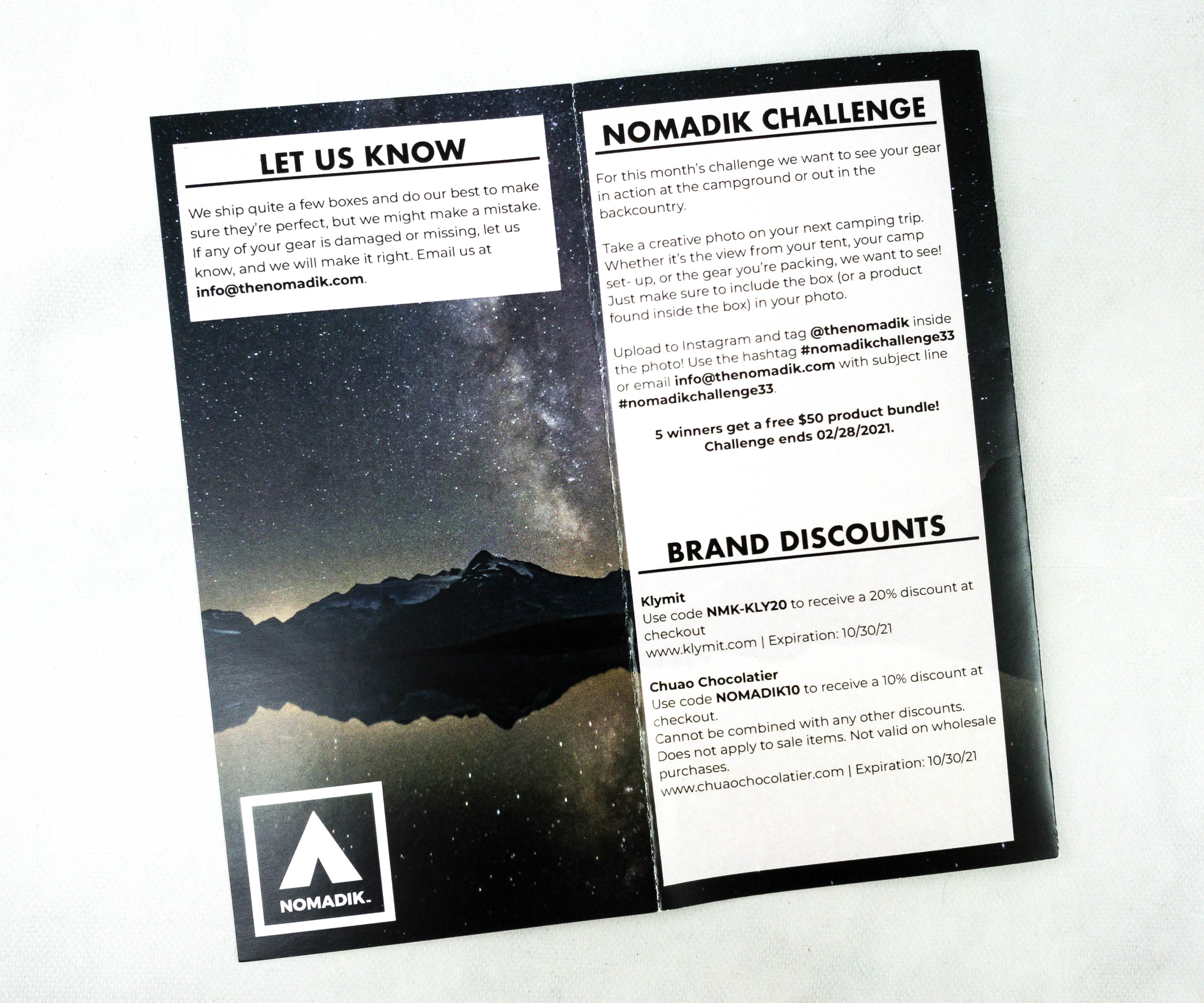 Nomadik always includes a Challenge card to encourage you to get out and use your items in the wild.
Here's a list of all the items in the box, as well as some useful tips from Nomadik.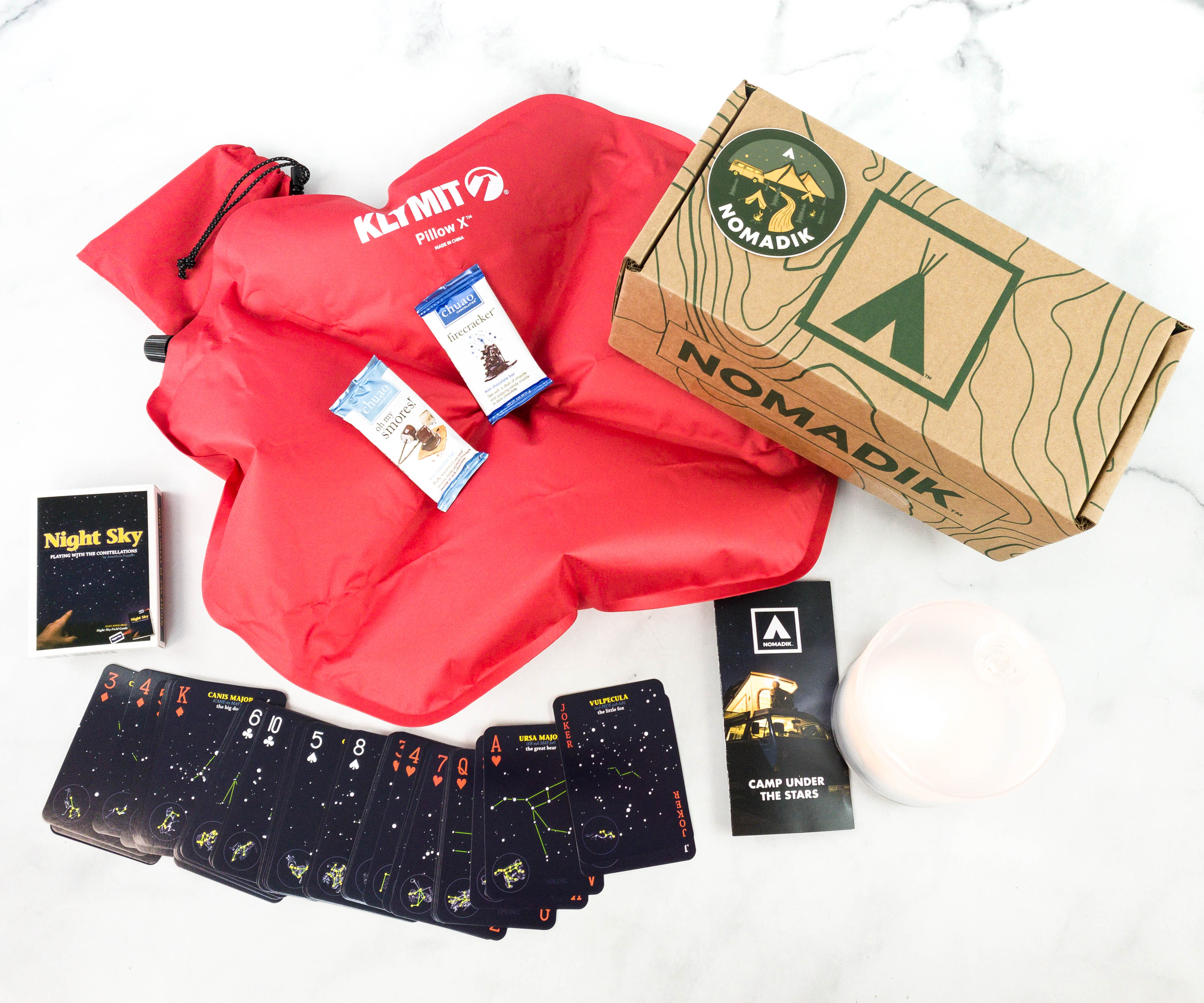 Everything in my box!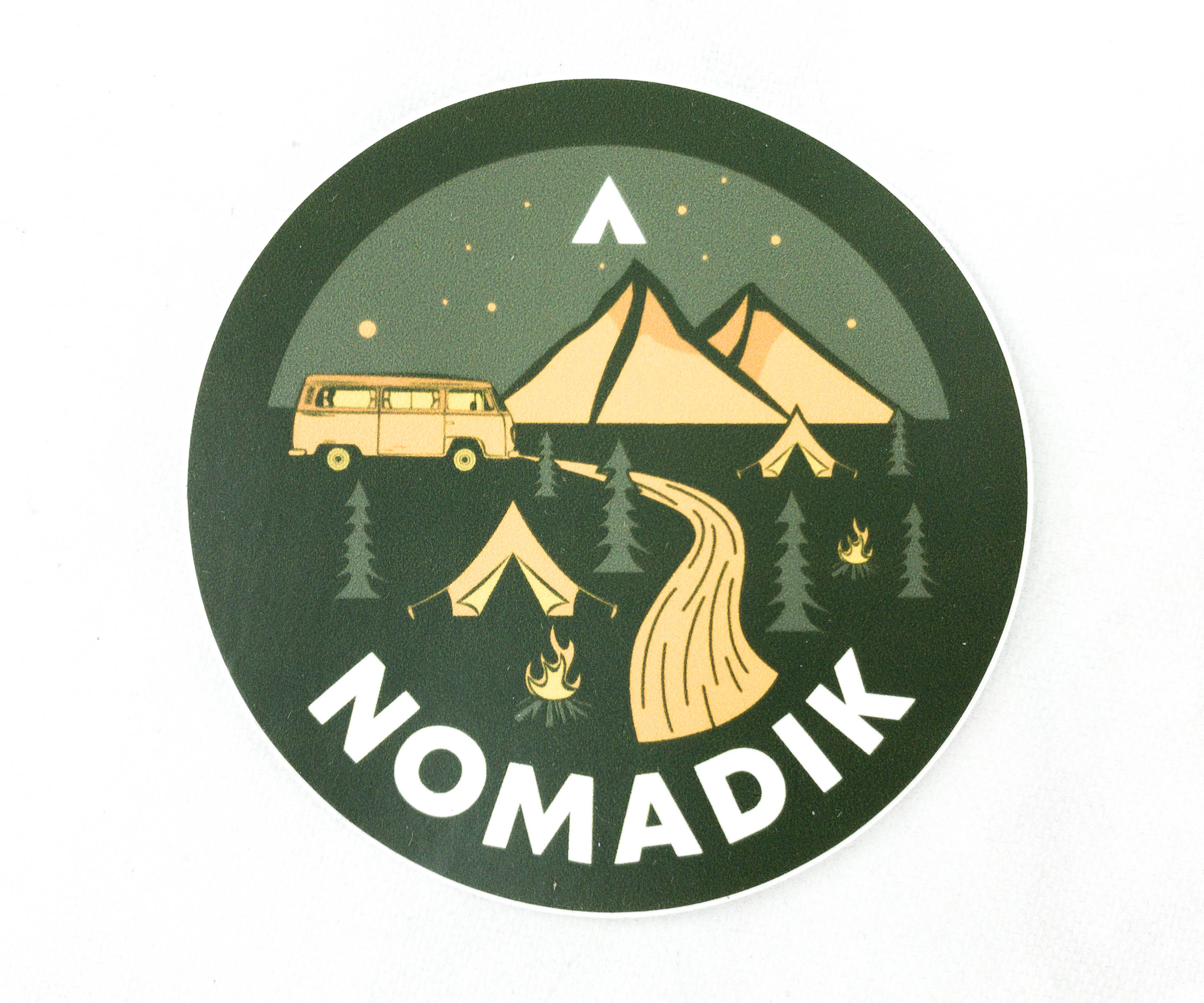 Nomadik Sticker. Included in this month's box is an exclusive sticker from Nomadik! It features the brand's logo and this month's theme, Camp Under the Stars!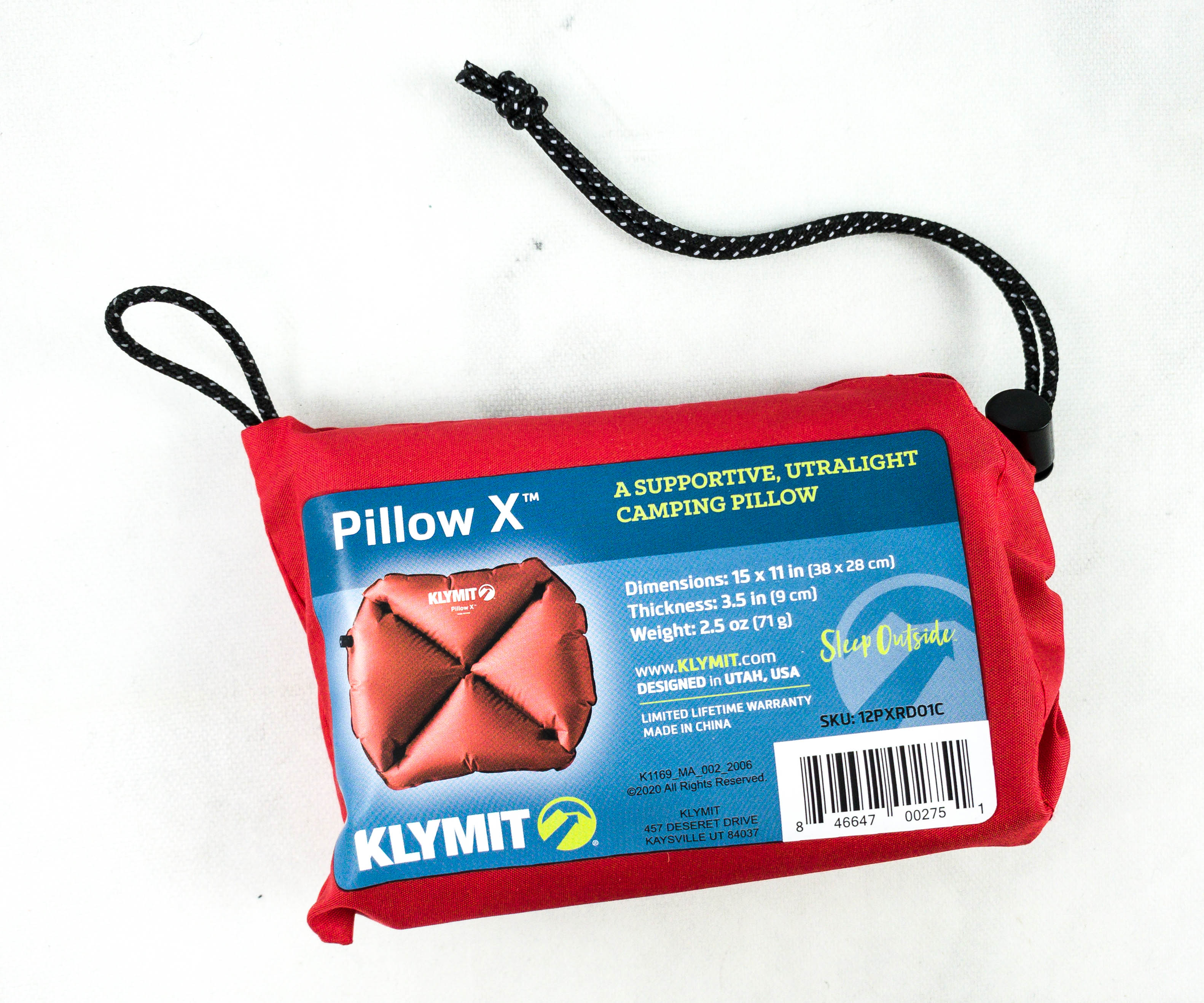 Klymit Pillow X ($24.95) For a comfortable sleep when camping, they sent this pillow and it was packed in a compact and handy red drawstring bag that you can carry or simply put inside your bag.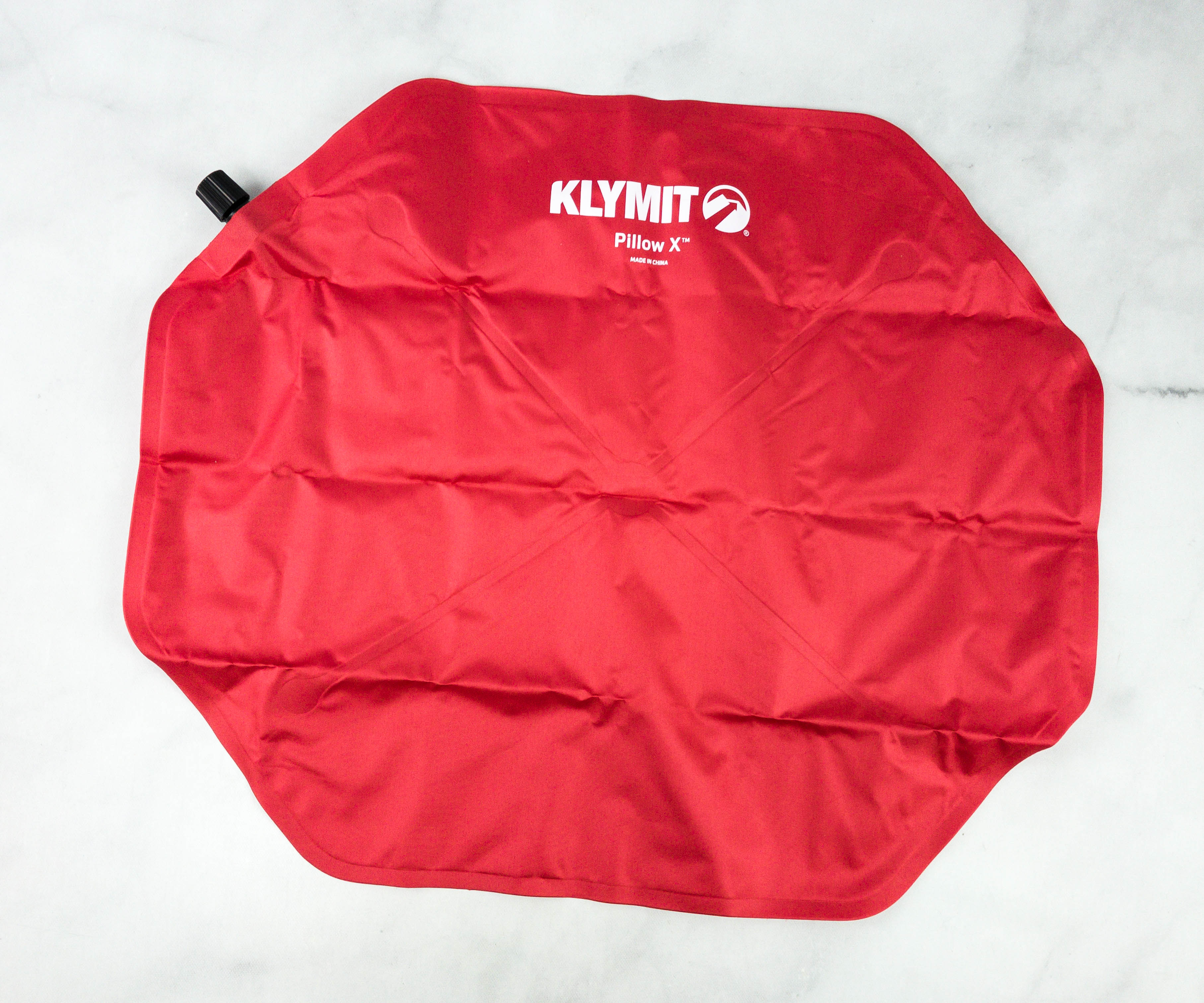 It's a durable and lightweight packable pillow made from 30D polyester top and 75D polyester bottom, making it resistant to abrasion, puncture, and tear.
The ultimate feature of this pillow is its unique X-design. It ensures that your head is always at the center of the pillow, giving you extreme support and stability for a more comfortable sleep!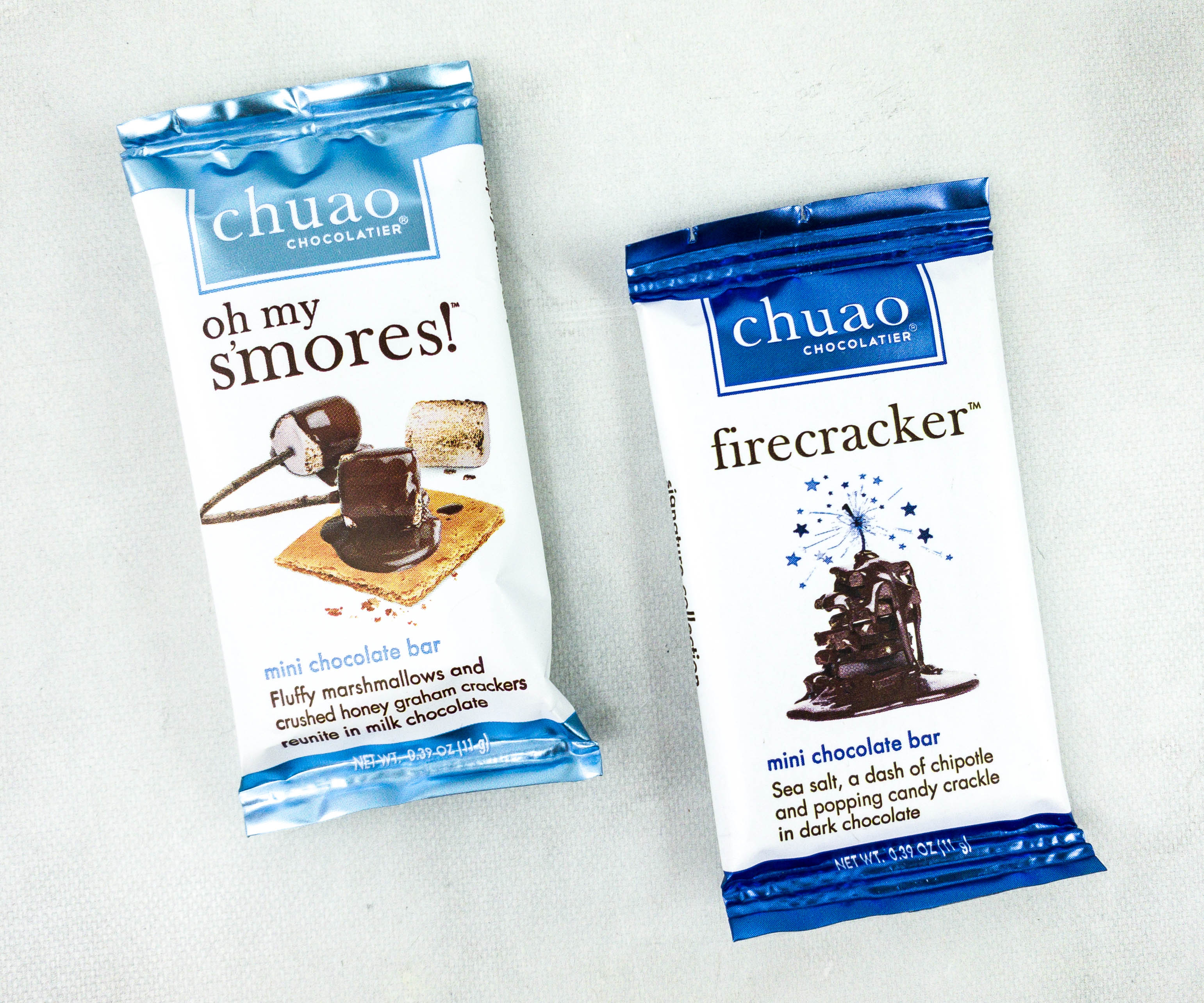 This month's box also includes a pair of delicious bars of chocolates.
Chuao Chocolatier oh my s'mores! Mini Chocolate Bar ($0.83) This soft and fluffy chocolate is made from marshmallows and crushed honey graham crackers coated with sweet milk chocolate. It's a nice snack to fuel you up while you're exploring the outdoors!
Chuao Chocolatier firecracker Mini Chocolate Bar ($0.83) A scrumptious blend of chipotle, sea salt, and popping candy crackles make this treat pop like a firework inside your mouth. It's even covered with yummy dark chocolate that ties up the flavors well.
Such a treat to take on a trip!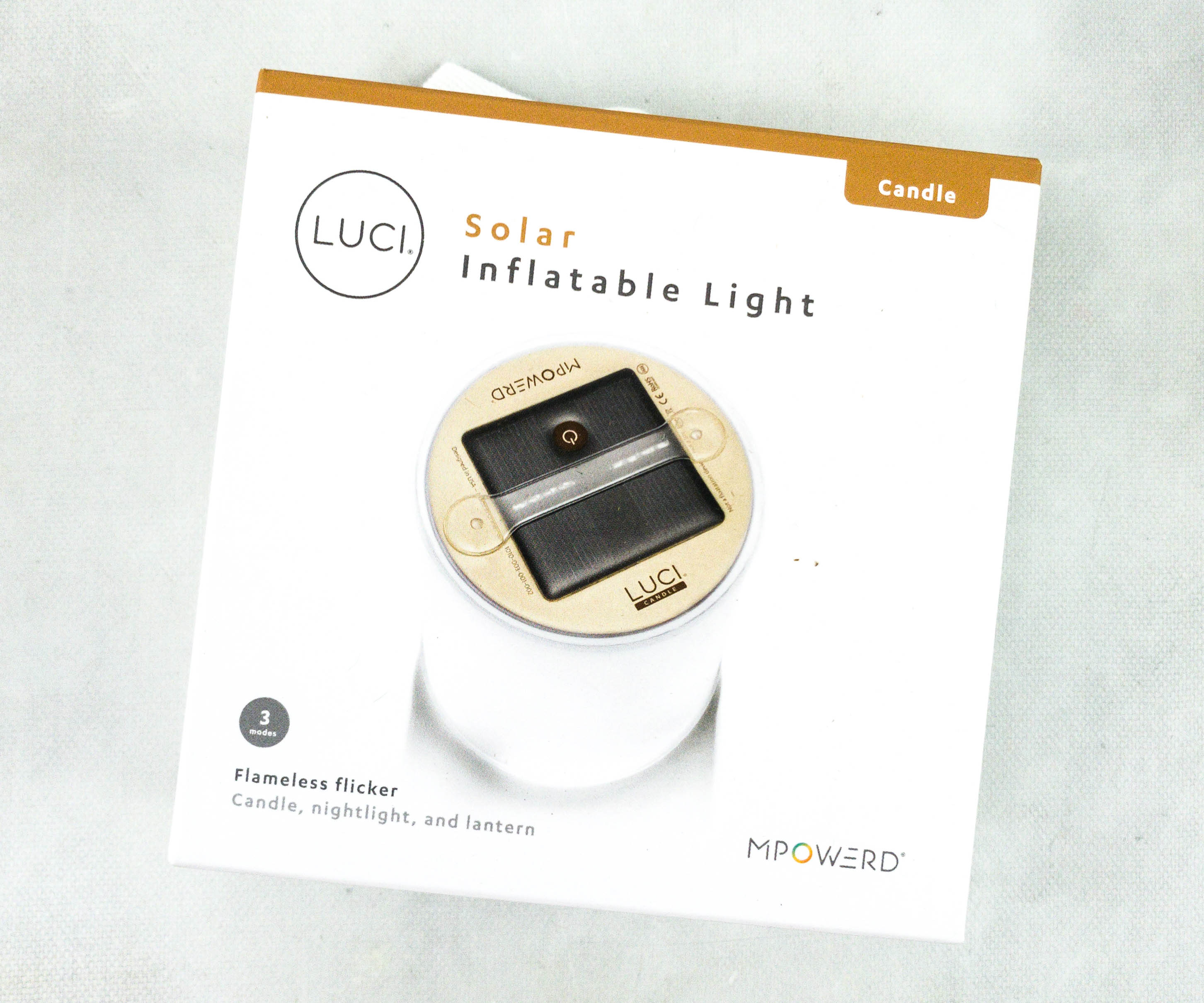 MPOWERD Luci Candle Solar Lantern ($17.99) It's an inflatable, solar-powered, flameless, lantern. The amber LED in it glows just like a candle light!
According to the label, this item is from a Certified B Corporation!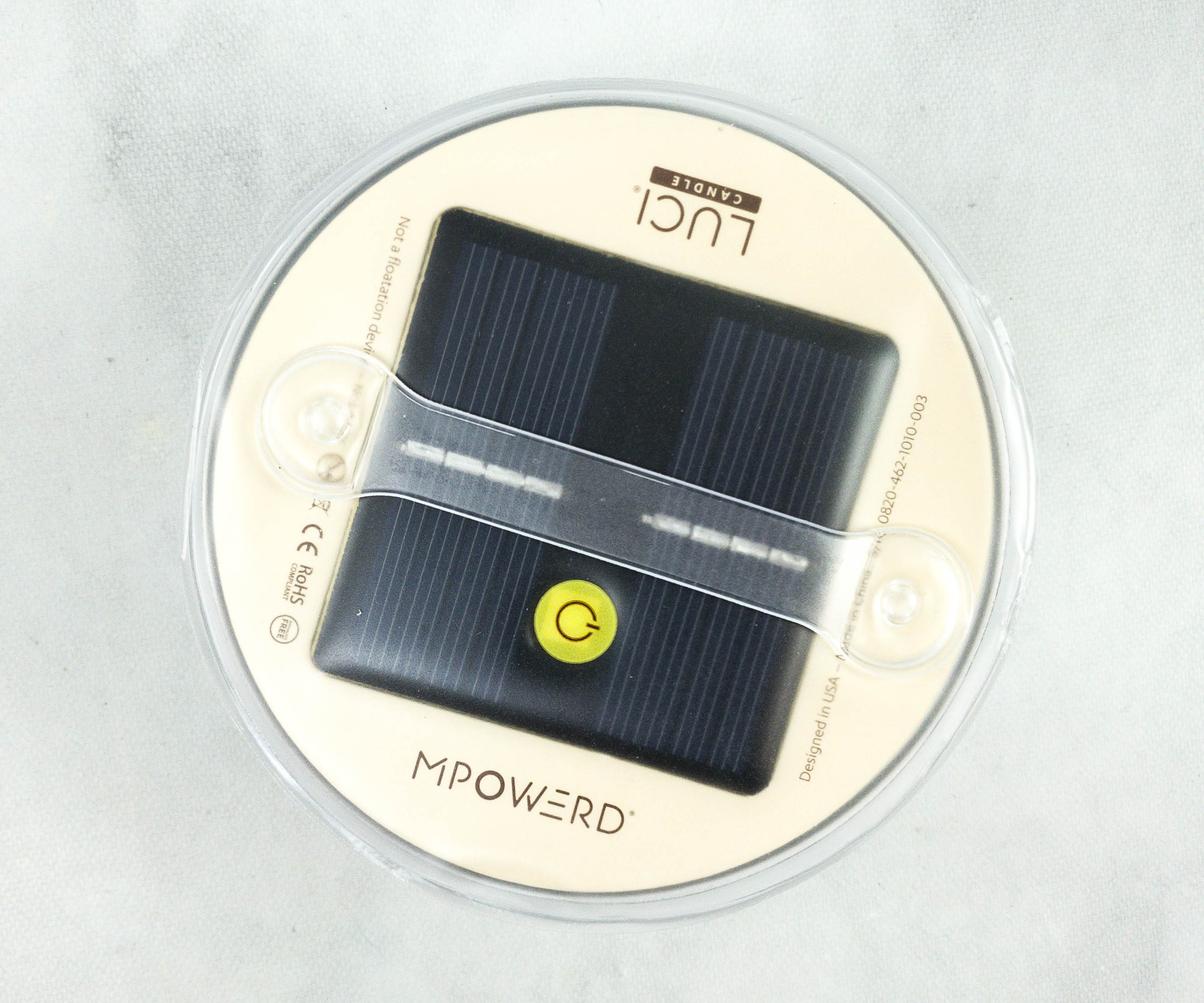 This lamp comes with a built-in rechargeable battery and a solar panel that can be recharged by putting it in direct sunlight for 8 hours. A fully-charged lantern can last up to 12 hours of use.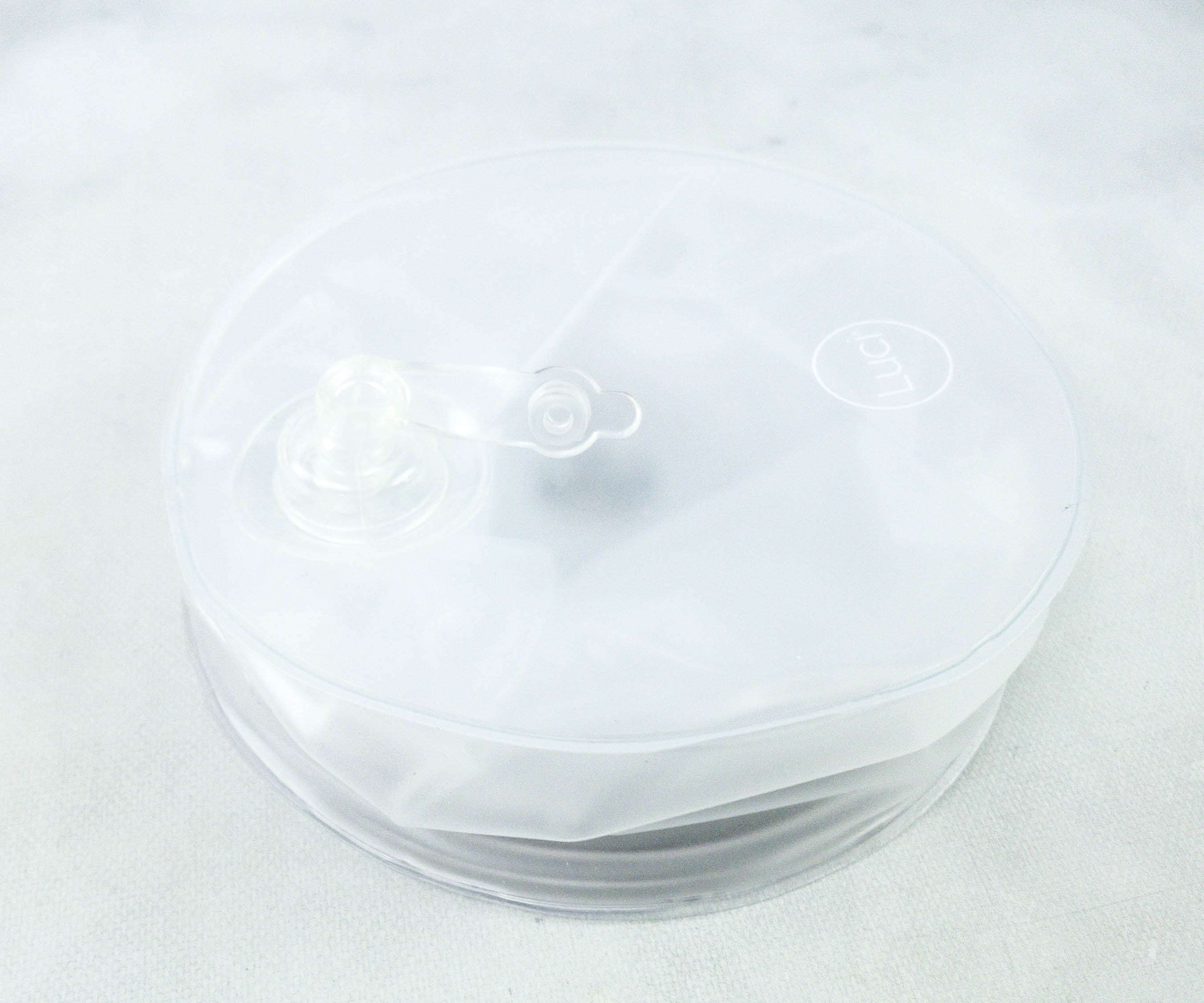 This lantern is lightweight and portable. Its compact size makes it possible for me to just slide it into my bag's pocket and bring it anywhere I go.
This lantern is built to last, as it can withstand up to 150 pounds of pressure. With its IP67 waterproof rating, you can even submerge it up to 1 meter deep in the water.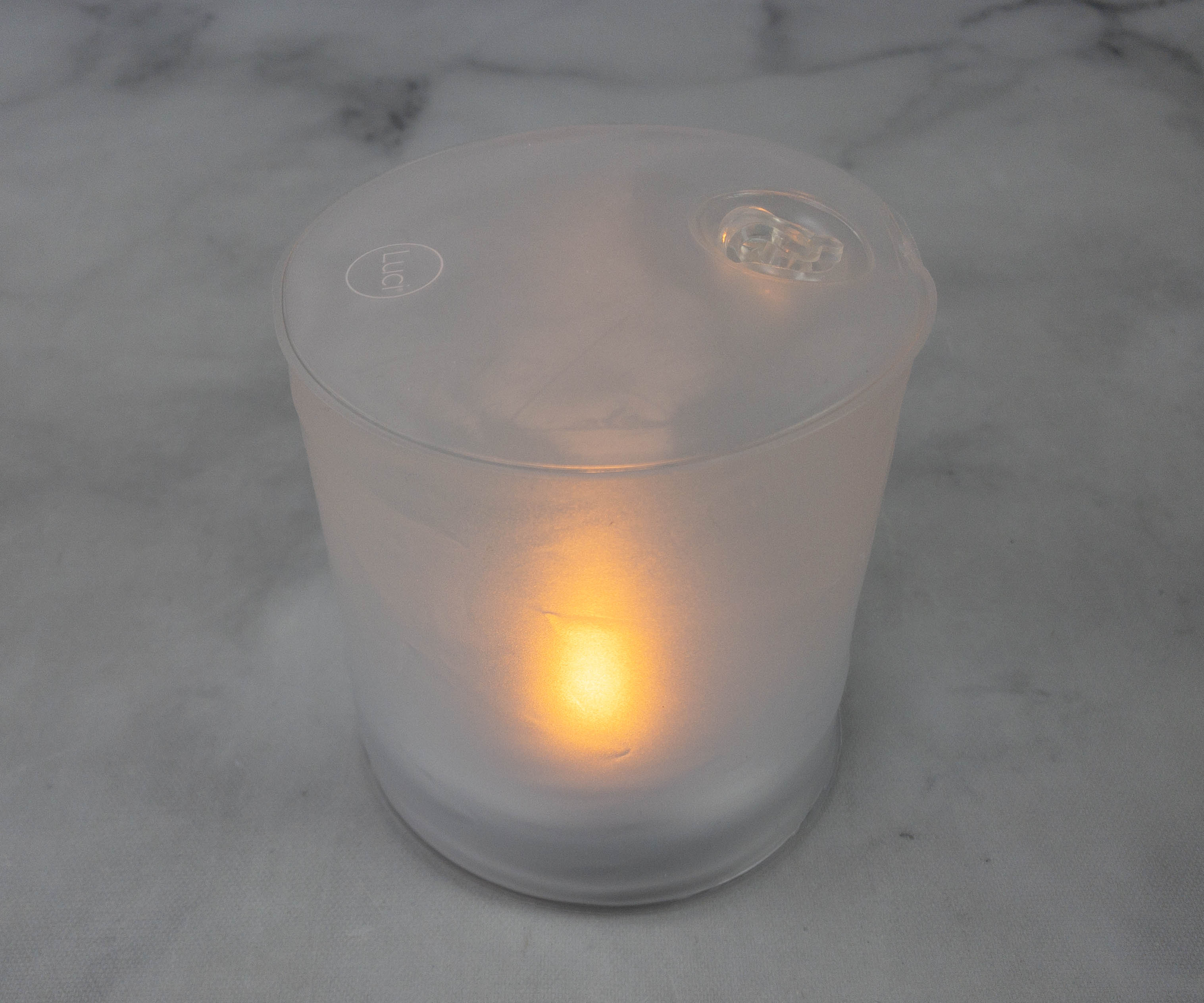 This lantern features three different light modes: the candle flicker, low mode, and high mode. It's great to use when camping and hiking!
Night Sky Playing Cards ($5.95) One of the fun ways to spend the night on a campsite is by playing card games!
It's a uniquely designed deck of cards that features constellations.
Each card design is different. They also include the constellation's name and meaning, which is a great way to learn about the night sky!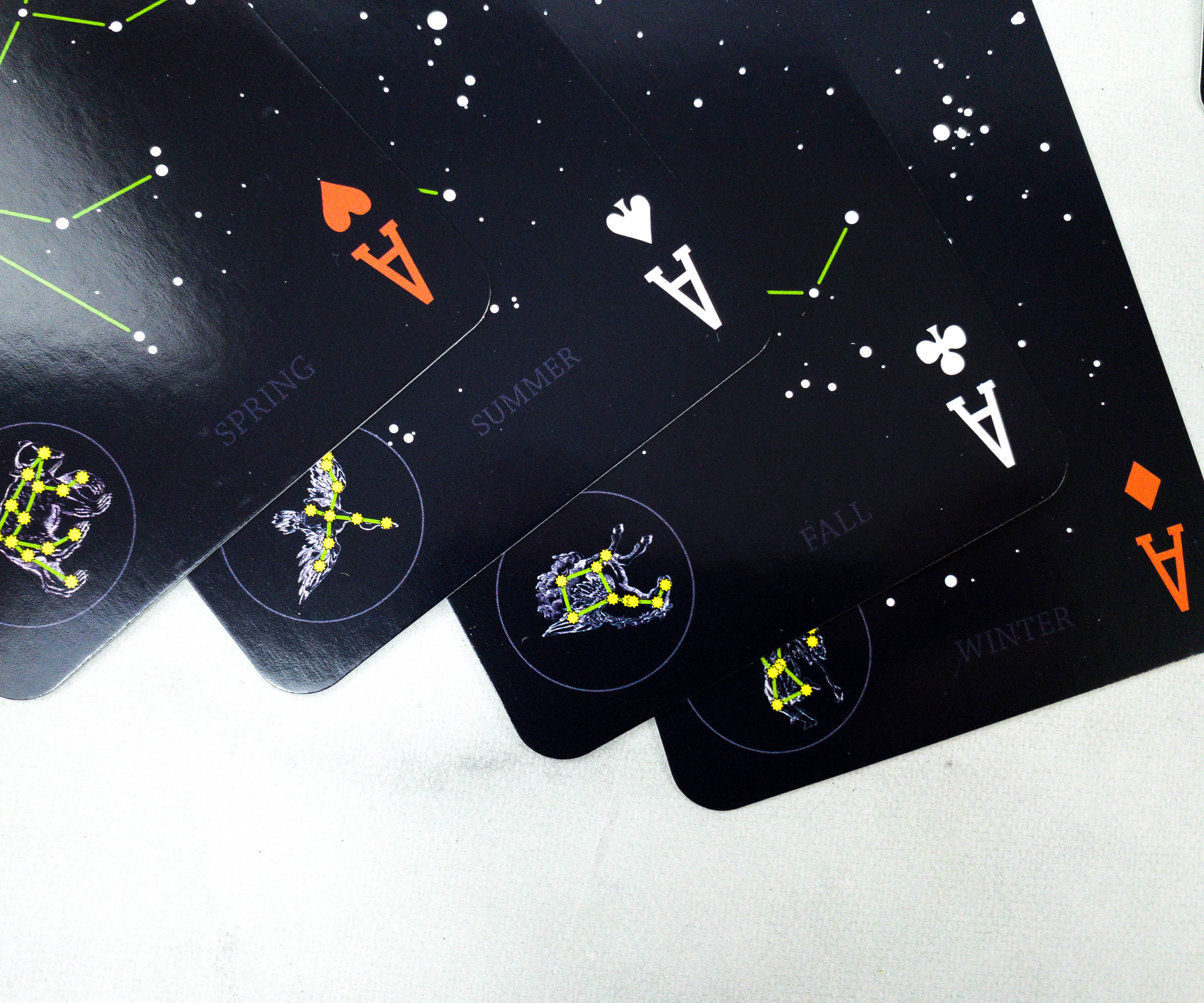 The bottom part of the card even features the best season you can view the particular constellation. I don't think we'll get much of the game played, because we'll spend our time hunting out constellations. I think this is a fab idea, and the deck markings are really secondary to the constellation reference.
Nomadik's first box for 2021 included useful camping tools and fun gifts! My favorite is the unique X pillow because it's portable, lightweight, and helps me get a good night's sleep even when I'm outdoors. I also like the inclusion of the solar-powered candlelight lantern. I do have a lot of lanterns, but this one sets the perfect camping ambiance with its soft light that other lanterns can't achieve. I'm definitely be using these on my next trip. If you're someone who constantly goes on adventures, this subscription is definitely one to try! Let's get outside for 2021 – we have so much exploring to do!
What did you think of Nomadik?